The Statue of Liberty, the Hollywood sign, and the Golden Gate Bridge may be some of America's most iconic sights, but they are only the tip of the iceberg when it comes to what you can experience in the country.
For centuries, America has been a nation of immigrants, and when so many people from all over the world call the USA home, it is bound to mix together and create some amazing cultural celebrations. Each year, people come together to take part in some of the most iconic festivals you'll find anywhere.
From Mardi Gras in New Orleans to the Sundance Film Festival in Utah, there's a festival for all tastes in the USA. Whether you love food and drink as much as life itself or enjoy listening to some of the best artists in the world, America has something to tingle everyone's tastebuds.
Festivals in the USA
The United States is a multicultural melting pot of people and cultures, resulting in many unique and vibrant festivals throughout the year, and, boasting some of the best festivals in the world.
So we went ahead and gathered up a list of our favorite festivals to bring you the best places to experience all the rich history and beautiful landscapes the United States has to offer!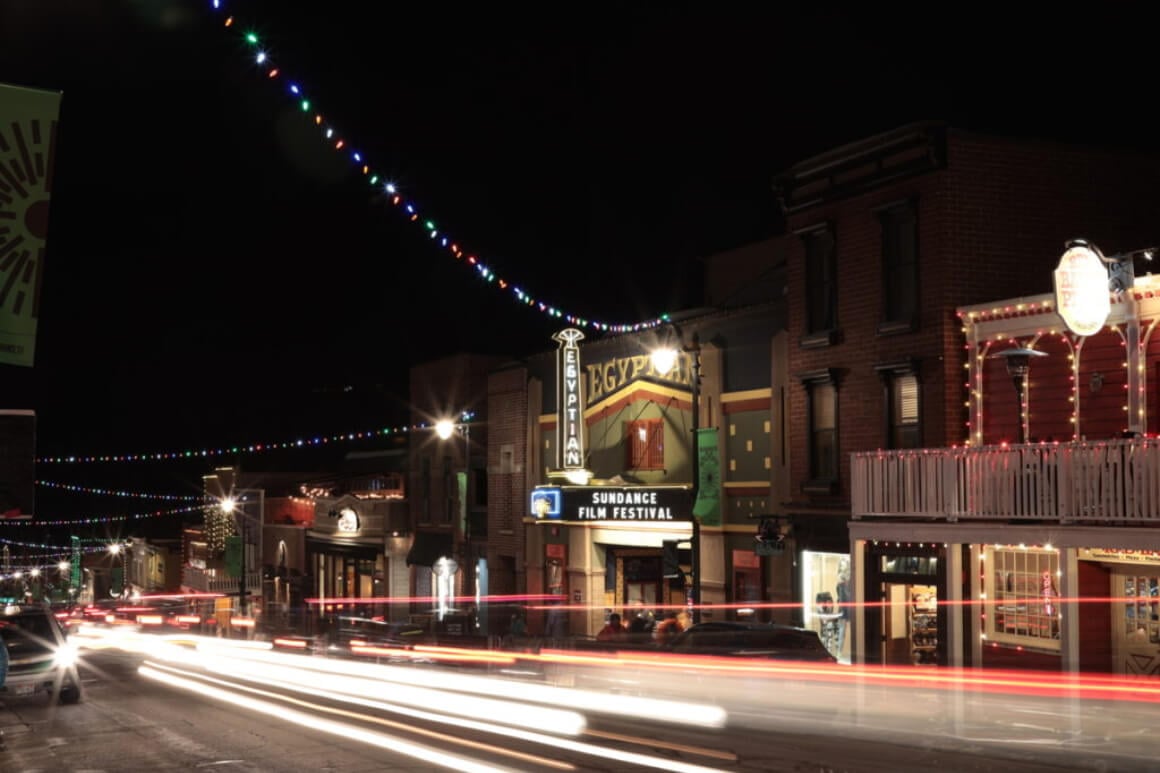 When: January
Where: Park City, Utah
Held every January in Park City, Utah, the Sundance Film Festival is one of the most popular festivals in the United States. Founded in 1978 by Sterling Van Wagenen and John Earle, this festival has become a showcase for independent films from all over the world, with screenings, workshops, and other events held throughout the town.
The festival lasts from January 19-29, offering a variety of ticket packages ranging from $25 to $700. They recently began offering online viewing options as well, so if you can't make it to Utah, you can still join in on the fun!
Pulling in over 50,000 attendees in past years, this festival is one of the most anticipated in the United States. Many of the films that premiere at this event go on to become some of the biggest hits of the year, giving you the chance to view them before they hit the big screen.
Utah has so much to offer, and if you love independent film, art, and all things creative, this needs to be high on your list of festivals to attend in the United States.
Where to Stay: Park City Hostel
Park City can get pretty expensive during Sundance, and this downtown boutique hostel gives you easy access to everything the town has to offer while staying on a budget.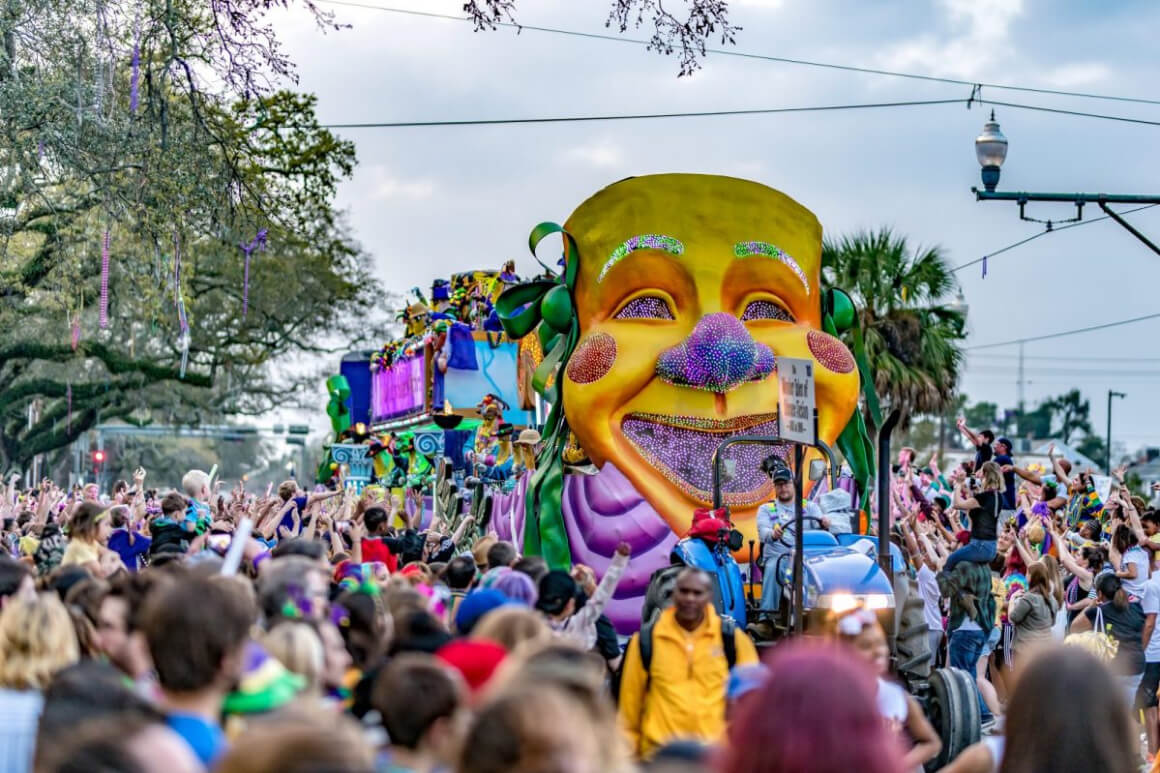 When: February or March / The Tuesday before Ash Wednesday
Where: New Orleans, Louisiana
Mardi Gras is one of the most iconic and famed festivals in the United States, taking place the Tuesday before Ash Wednesday in New Orleans, Louisiana. This lively festival started as a tradition to mark the beginning of Lent and has grown to be a massive celebration with parades, dancing, costumes, live music, and all the best New Orleans has to offer.
If you aren't sure what Lent is, it's the 40-day period before Easter when many Christians commit to reflection and sacrifice. So this US festival is all about celebrating life, having fun, and enjoying food and drink in the company of friends, family, and strangers alike.
The best place to stay for Mardi Gras is near the French Quarter in New Orleans where you can enjoy the festivities and soak in the atmosphere. The festivities start in the afternoon with a colorful parade of floats, musicians, and dancers moving through the streets. You'll see all kinds of people wearing jester masks, throwing beads and other small trinkets, and dancing to upbeat music. The celebrations continue well into the night at one of New Orleans' many bars and clubs, where you can party until dawn in one of the French Quarter's 24-hour bars.
Where to Stay: Hotel Provincial
The French Quarter is the place to be during Mardi Gras, and you can't go wrong with this New Orleans-style hotel right in the middle of all the fun.

Do You Want to Travel FOREVER??
Pop your email in below to get a FREE copy of 'How to Travel the World on $10 a Day!'.
When: March
Where: Austin, Texas
South by Southwest, or SXSW, is a renowned annual music and arts festival that takes place each March in Austin, Texas. This eclectic event attracts thousands of attendees from around the world eager to experience some of the best live performances, art exhibits, and film screenings in the country.
There are tons of different events to explore at SXSW – from film screenings and interactive panels to live music performances, there is truly something for everyone at this exciting festival. Whether you're a music lover, an art aficionado, or just love experiencing new things, you won't want to miss out on the amazing opportunities that SXSW provides.
The SXSW festival is two weeks long, and depending on your interests, might determine when you attend the festival. The first week of SXSW really focuses on technology with conferences and exhibitors. The second week focuses on music, art, film, and interactive exhibits that are taking place throughout Austin.
Every event will vary in price, so be sure and check out their website to see what events might interest you. Or you can pay the hefty music badge price of $1,865 which will grant you access to almost everything… Keep in mind though, some of the most famous artists do free shows during SXSW, you just have to find them 😉
Where to Stay: Hyatt House Downtown
This downtown accommodation is perfect for getting around the festivities of SXSW, but you need to book as soon as you know you're attending. Places fill up fast!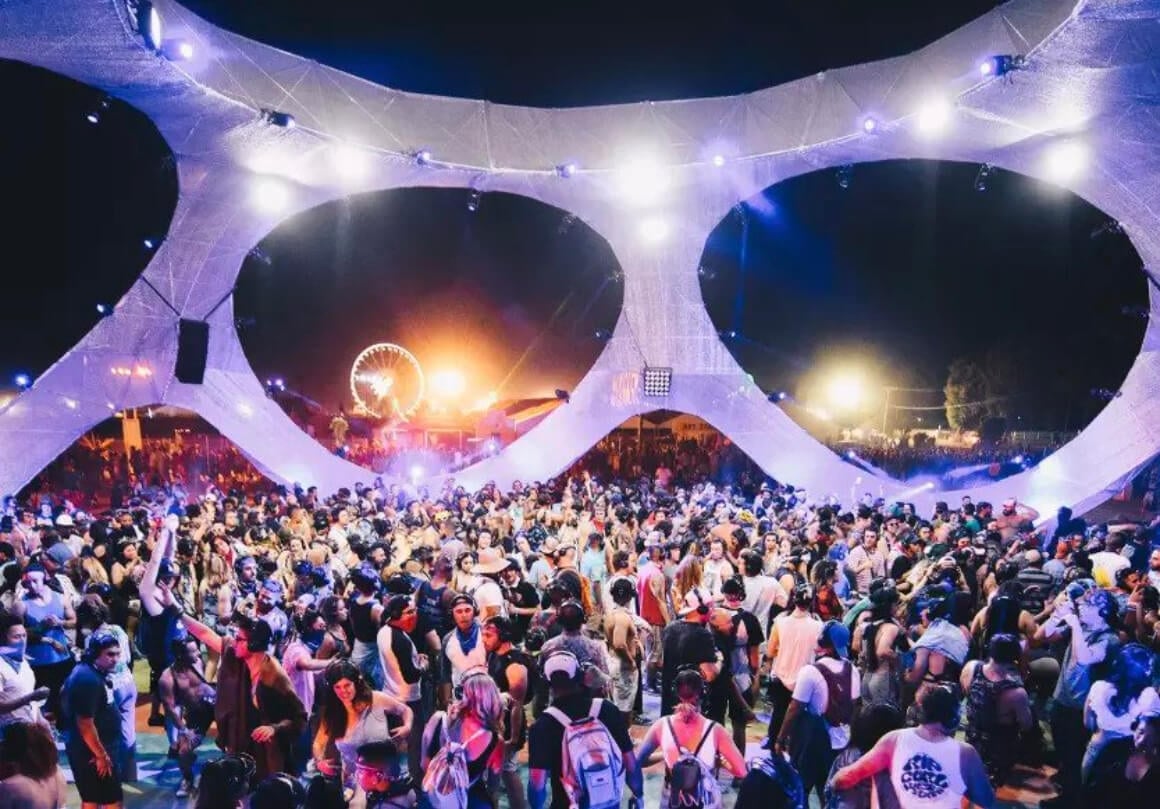 When: April
Where: Riverside County, California
Coachella is definitely one of the most popular music festivals in the USA, attracting thousands of attendees each year. This vibrant festival takes place in Riverside County, California and features a wide range of live performances, art installations, and food vendors.
Taking place over two separate weekends in April, Coachella has become one of the most famous festivals in the world and one of the hottest events of the year. Whether you're a lifelong music lover or just looking for something fun to do, you won't want to miss out on all the excitement of Coachella!
Tickets to the festival are quite expensive and sell out quickly, so make sure you purchase your tickets well in advance. The starting general admission pass is $499 and goes all the way up to $1249 for VIP. People save up all year to attend this festival and it's no wonder why!
The festival is located in Coachella Valley and brings out all the desert vibes, with everyone dressed from head to toe in their most fashionable outfit. You'll feel like a movie star strolling through the desert, with each year's art installations bringing new and inspiring energy to the festival.
Where to Stay: Campgrounds
Getting to and from Coachella can be a bit of a hassle, so it's a good idea to try and camp out at the festival campgrounds if you can.
When: April/May
Where: New Orleans
New Orleans is the land of many amazing festivals, so it's no surprise that the Jazz and Heritage Festival is one of their most beloved events. This vibrant festival in the USA attracts visitors and locals alike with its incredible array of live music performances, incredible cajun food, and friendly community atmosphere.
Can you hear it? The trumpets, the piano… and ooo that sax! Held each year at the end of April and the beginning of May, the New Orleans Jazz and Heritage Festival is a must-see event for any music lover. From big-name performers like Stevie Wonder, Aretha Franklin, and Snoop Dogg, to local musicians in the area, there is no chance of you not enjoying yourself.
Not only can you enjoy the rhythm and blues of the live music, but you can also indulge in some of the best cajun cuisines this side of Louisiana. From gumbo and crawfish to sweet and fluffy beignets, there's no shortage of incredible dishes to try at Jazz and Heritage.
The Bayou culture runs thick in New Orleans, and this festival is the perfect way to experience it up close. Weekend passes start at $200 and give you access to everything you will need to have an amazing time.
Where to Stay: Wyndham New Orleans French Quarter
Just a 5-minute walk to Bourbon Street, and a provided shuttle to the festival, this is the perfect hotel for your weekend stay.
Have you sorted your accommodation yet?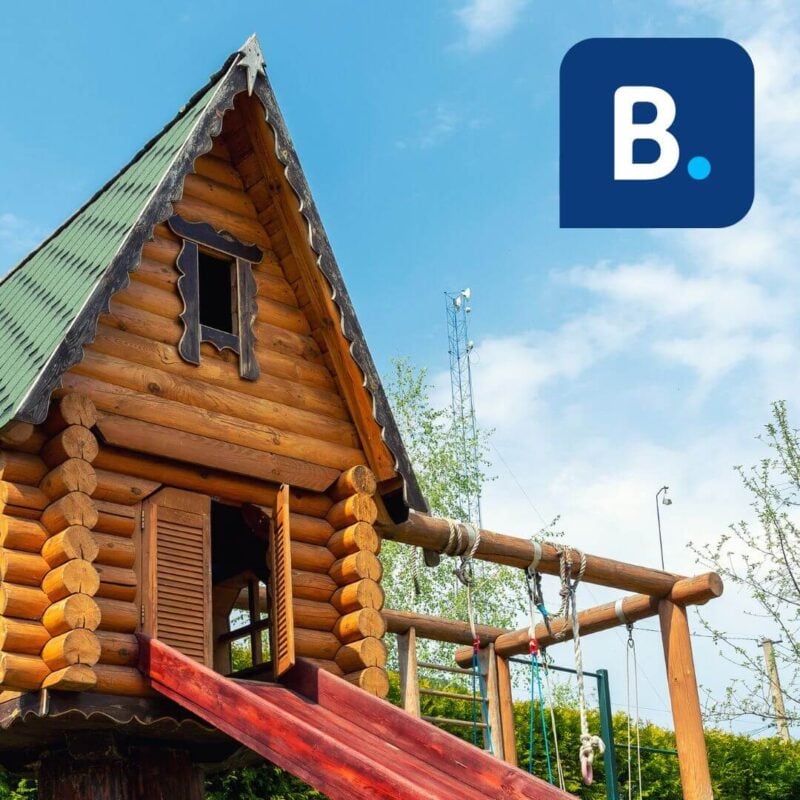 Get 15% OFF when you book through our link — and support the site you love so dearly 😉
Booking.com is quickly becoming our go-to for accommodation. From cheap hostels to stylish homestays and nice hotels, they've got it all!
View on Booking.com
When: June and July
Where: Downtown Milwaukee
Summerfest takes place every year in June and July for 10 days, making it one of the biggest music festivals in the United States. Summerfest takes place every year in July for 10 days. The festival is celebrating its 55th anniversary this year so it seems like they are doing something right. With huge stars like Billy Ocean, Kings of Leon, and The Red Hot Chili Peppers taking to the stage, you are guaranteed a fantastic show.
Summerfest hosts over 800 bands and 900,000 fans — holy cow that is a lot! – over 3 weekends on 11 different stages in Downtown Milwaukee. There is no other festival quite like it, and it has even been named the "World's Largest Music Festival" by the Guinness Book of World Records.
The thing I love about this festival is regardless of what kind of music you like, there is something for everyone. Whether you want to rock out to a heavy metal band or sway to the sweet sounds of country music, Summerfest quite literally has it all.
But the best part? With multi-day tickets starting as low as $60, you can experience this crazy festival at a super affordable price.
Where to Stay: Double Tree by Hilton
Just one mile from Summerfest grounds and offering free shuttle service, this is the perfect place to stay for your music festival weekend.

When: August and September
Where: Blackrock City, Nevada
If you like to think outside the box, then why not head to Burning Man? This festival is unlike any other out there. Conceived by Larry Harvey and Jerry James in 1986 on a beach in San Francisco, this festival has grown into so much more than just your average music fest. It is now held every year in Blackrock City, Nevada, and it features music, art, clothes-optional living, and self-expression that you won't find anywhere else.
This truly is the place to let loose and be yourself. With over 70,000 attendees each year to the festival, you are guaranteed incredible energy and creativity. But the best part is unlike many festivals, there is no VIP option, so everyone gets access to the same amazing art and music.
Keep in mind this is one of the hardest festival tickets to get, so you have to book early. Ticket prices start at $575 and rapidly increase. The festival is 9 days long and almost all attendees camp with a group of friends.
Where to Stay: Camping On-site
Camping is the best way to get the full Burning Man experience. Join a group, bring your tents, and get ready for a wild ride at this unique American festival.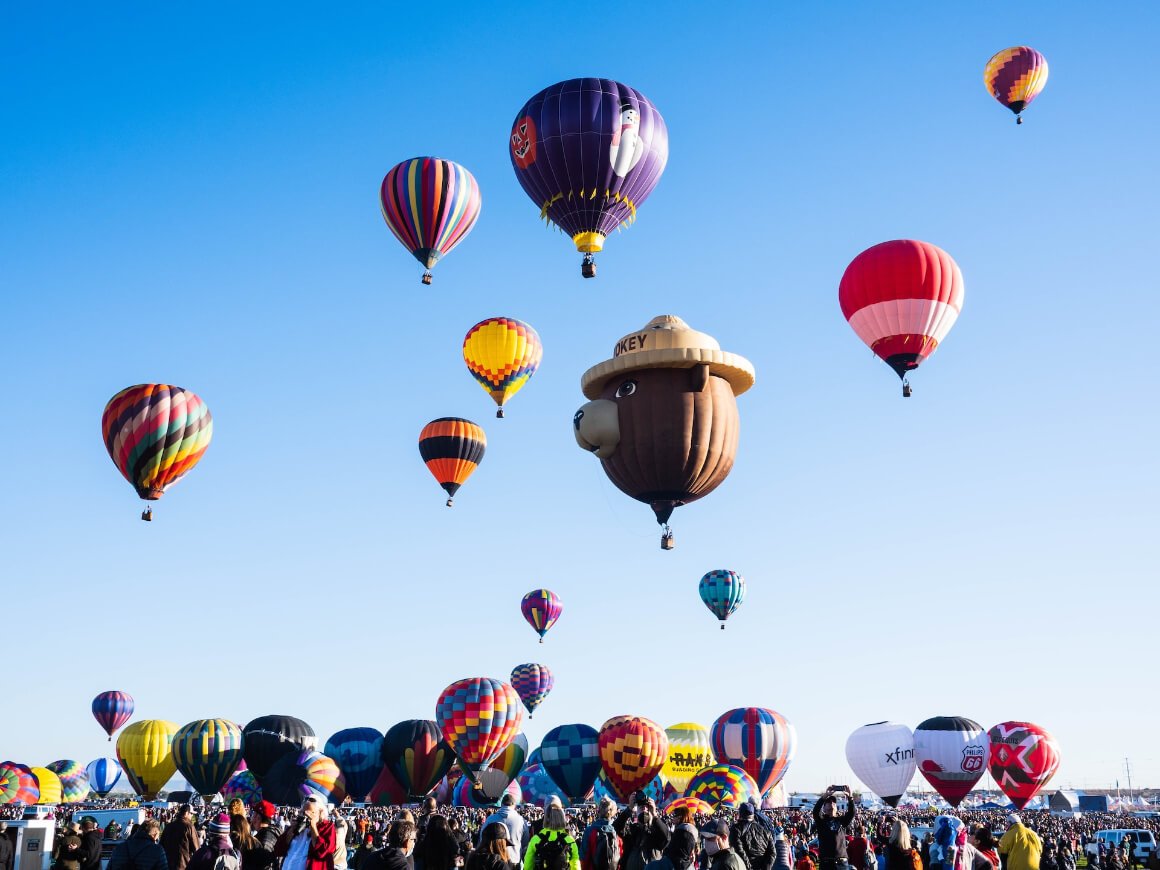 When: October
Where: Albuquerque, New Mexico
If you're looking for an unforgettable festival experience in the US, then the Albuquerque Balloon Festival is a perfect choice. This annual event takes place every year in October over the course of a week, featuring not only incredible music and art, but jaw-dropping hot air balloon displays that are unlike anything else. Drawing in over 700,000 people, the Albuquerque Balloon Festival is definitely a must-see.
With hundreds of balloons taking to the sky at this festival each year, it is truly a sight to behold. From cartoon characters to beautifully colored balloons, this festival is fun for all ages. You can even take a hot air balloon ride yourself, allowing you to experience this festival from a whole new viewpoint.
They also hold competitions between pilots to determine who can fly the highest, float up and down, and try to stop at a specific point. I'd be lying if I said this wasn't one of my favorite parts of the festival.
Whether you're looking for family-friendly entertainment or just want to try something new and exciting, the Albuquerque Balloon Festival is definitely worth checking out. With tickets starting at just $10 and festival grounds open from sunrise to sunset, you won't want to miss out on this incredible experience. The festival really makes it one of the best places to visit in October.
Where to Stay: Holiday Inn Express
Located less than a mile from the festival grounds, the Holiday Inn Express is an ideal choice for anyone looking to experience all that the Albuquerque Balloon Festival has to offer.
Is This the Best Daypack EVER???
When: October
Where: Austin, Texas
Festival season tends to end in the fall, with many of the major music festivals wrapping up by October. But if you're looking for one last hurrah before winter sets in, then look no further than Austin City Limits. Taking place each year in October over the course of two weekends, this festival is a celebration of incredible music and art in beautiful Austin.
Whether you're a fan of folk, rock, indie, or electronica, you're sure to find something that piques your interest at Austin City Limits. With tons of amazing artists taking the stage each year and an energetic atmosphere that can only be experienced in person, this festival is the perfect way to wrap up your festival season.
And if you need a break from all the music, you can check out some of the amazing art and outdoor activities that Austin has to offer. Whether you're looking for food trucks or local art exhibits, there is something for everyone at this one-of-a-kind festival.
Where to Stay: The Carpenter Hotel
Parking near Zilker is just atrocious and ubers are expensive during ACL, so with this hotel, you will be able to walk back and forth from the festival and enjoy all of downtown Austin.
When: September
Where: Hawaii
Hula skirts, leis, and a relaxed island vibe — if you're looking for the ultimate celebration of Hawaiian culture and history, look no further than the Aloha Festival. Taking place each year in September over the course of several weeks throughout Hawaii, this is one festival that you won't want to miss out on.
Whether you're looking for traditional hula performances, delicious local cuisine, or just a chance to bask in the warm Hawaiian sunshine, there's something for everyone at the Aloha Festival. Started in 1946 to celebrate the spirit of aloha and all that it embodies, this festival is the perfect way to experience authentic Hawaiian culture.
The festival is free for anyone to participate in and enjoy the parades, dances, and celebrations. This amazing cultural festival in the United States celebrates not just the beauty of Hawaii, but also the rich heritage and traditions that make it so special.
Where to Stay: Queen Kapiolani Hotel
Right on the beach, Queen Kapiolani Hotel is the perfect place to stay in Honolulu. With tropical vibes all around, your aloha celebration will start right here.
Final Thoughts
America is known as the land of opportunities, where people from all walks of life can celebrate the unique cultures and traditions that make this country so special. Whether you're looking for lively music, vibrant art, or just a chance to have some fun in the sun, there are endless festivals taking place all across America each year.
With such a diverse and vibrant festival scene, it can be hard to choose which ones are worth checking out. If I had to recommend one that I consider a can't miss festival in the USA, it would have to be Mardi Gras in New Orleans. From the colorful parades to the amazing food and music, this is one festival that you are guaranteed to have a great time at.
ALWAYS sort out your backpacker insurance before your trip. There's plenty to choose from in that department, but a good place to start is Safety Wing.
They offer month-to-month payments, no lock-in contracts, and require absolutely no itineraries: that's the exact kind of insurance long-term travellers and digital nomads need.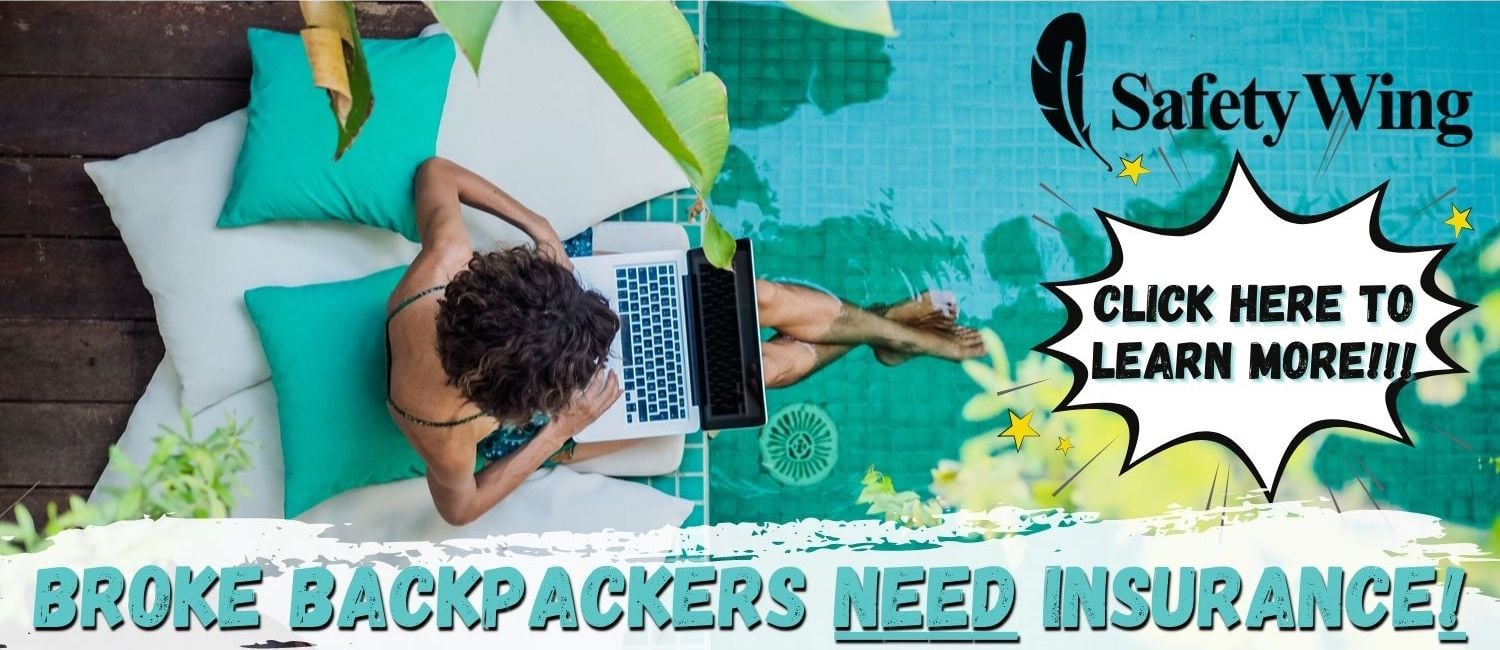 SafetyWing is cheap, easy, and admin-free: just sign up lickety-split so you can get back to it!
Click the button below to learn more about SafetyWing's setup or read our insider review for the full tasty scoop.
---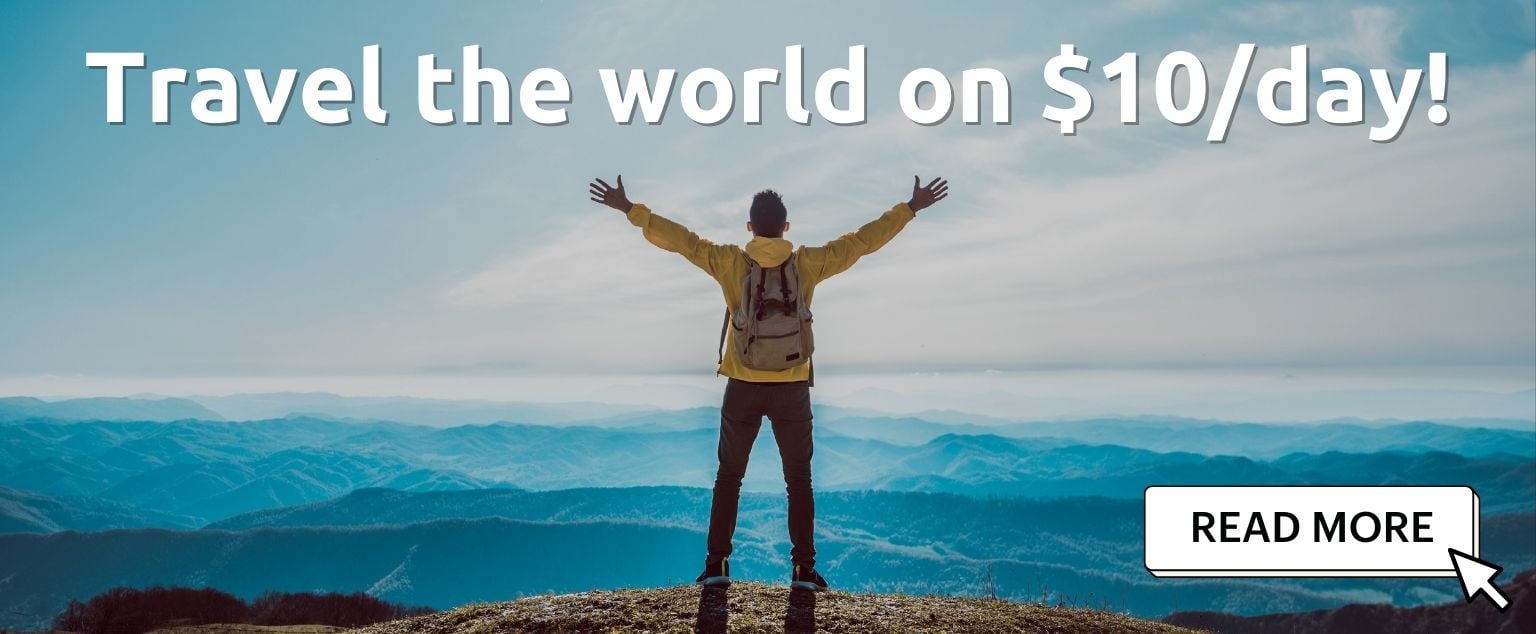 And for transparency's sake, please know that some of the links in our content are affiliate links. That means that if you book your accommodation, buy your gear, or sort your insurance through our link, we earn a small commission (at no extra cost to you). That said, we only link to the gear we trust and never recommend services we don't believe are up to scratch. Again, thank you!