Ah, New Orleans. The home of perfectly sugared beignets, wholesome flavourful jambalaya, and the epicentre for smooth Jazz. A trip to this Louisiana city will satisfy all your senses. Whether you are exploring the French Quarter, or wandering through Bywater, you will be overwhelmed by the mouthwatering sensational smells.
If, like me, you want to visit all the best restaurants and get your mouth around every delicacy, it can be hard to know where to start. That's where food tours come in. A food tour in New Orleans can show you all the top spots and some major hidden gems. Think corner hole-in-the-walls and family owned joints.
Keep reading to find an amazing tour for you!

Unlock Our GREATEST Travel Secrets!
Sign up for our newsletter and get the best travel tips delivered right to your inbox.
Food in New Orleans – Why is it Special?
New Orleans cuisine is soul food. Plain and simple.
Influenced by French, Mexican, African, Caribbean, Cajun and Creole cuisines, the mixing pot of flavours creates the distinctive and soulful taste that New Orleans is known for. Along with that taste comes a long tradition of food being a social, and sometimes religious, token in the community.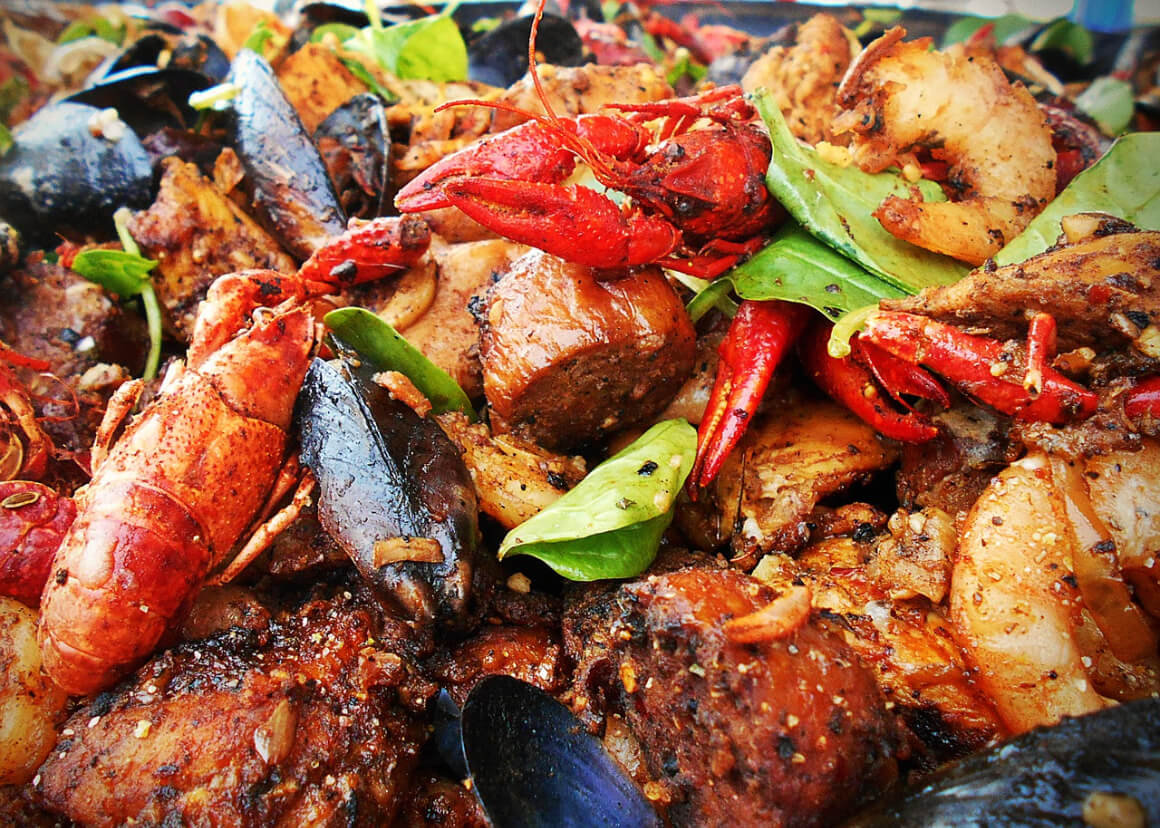 Gathering with neighbours over a homemade Gumbo is a tradition kept from the African slaves brought over by the French. The rich, often sad, history of the characteristic cuisine is what makes the food in New Orleans so special. And, a real attraction for international tourists.
Best Dinner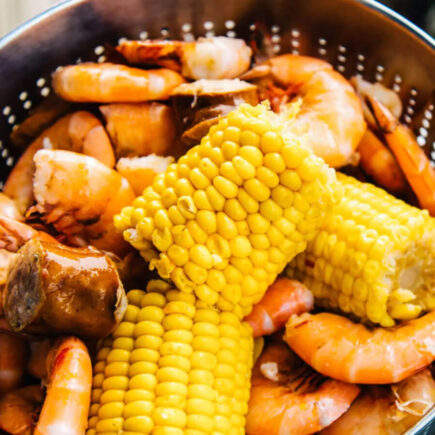 Best Dinner
Magnificent Shrimp Boil Cabaret
> Where: French Quarter
> Includes: Dinner and a show
> Duration: 90 minutes
> Price: US$89 /person
Best Walking Tour
Best Walking Tour
Personalised Walking Food Tour
> Where: French Quarter
> Includes: Tour and food samples
> Duration: 3 hours
> Price: US$167 /person
Best Cooking Class
Best Cooking Class
Hands-On Authentic Cajun Cooking Class
> Where: French Quarter
> Includes: Cooking class, food and drinks
> Duration: 3 hours
> Price: US$150 /person
New Orleans Foodie Neighbourhood Breakdown
The French Quarter is the most well known food neighbourhood in New Orleans. With a varied history of Creole and expat establishments, it quickly became the thriving heart of the food scene in the 1800s. You can find authentic gumbo and jambalaya, as well as classy French cuisine, fresh seafood and street carts. If you are looking for a place to try a bit of everything, The French Quarter is the place to go!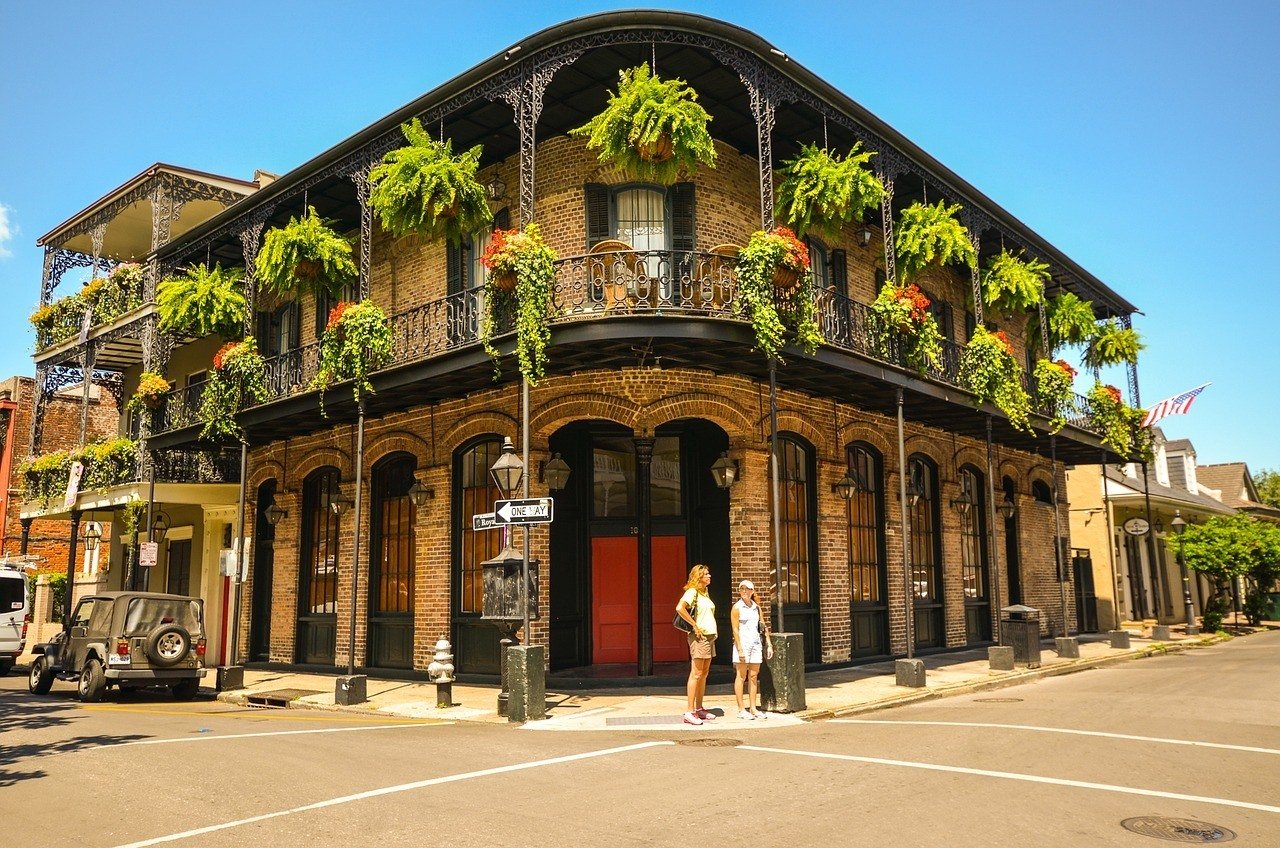 The newer hip and happening foodie area in New Orleans is Bywater. Offering everything from cheap and cheerful breakfasts to highbrow impressive restaurants, this boho place is earning its spot among the big leagues. With an affectionate nod to the classics, Bywater has a more diverse collection of restaurants including BBQ, Italian and Caribbean. When you fancy stepping away from the oysters and crab boils, head here for a satisfying pizza slice – or two.
Uptown is the spot with the biggest selection of food. With over 300 restaurants in the neighbourhood, you will be hard pressed to find something that won't satisfy everyone! The tram-cars rolling through, huge white-washed homes and impressive university buildings add a sense of classic America to New Orleans. Often forgotten, but well worth a visit, Uptown has a place to eat at every time of day – well into the night.
Best Food Tours in New Orleans
We've explored the best areas, signature dishes and dabbled in the intense history of New Orleans. Now it's time to bring out the big guns. These are all the best food tours in New Orleans that will have you undoing your buttons and begging for more!
Where: French Quarter
Duration: 2.5 hours
Includes: Guide and food samples
Price: US$75 /person
We've already learnt that the French Quarter is the go-to foodie spot in New Orleans. But how on earth do you even begin to navigate the maze of food and shops? Have no fear, this is the food tour for you.
Nibble a morning beignet while you learn about the history of New Orleans from the banks of the Mississippi River. Starting the tour from where it all began, you will weave your way through the quarter and French Market to find delicious local takes on all the classic dishes.
The knowledgeable and enthusiastic guides will expertly lead you to all the hidden gems and tastiest stalls. You will delve deep into the drama of gumbo, and why it is a controversial dish around the city – all while shoveling it down.
For the foodies who want to learn about the origins of the New Orleans delicacies, this is the most informative tour!
And for an even more historical and authentic experience, consider staying in a French-inspired vacation rental in New Orleans nearby.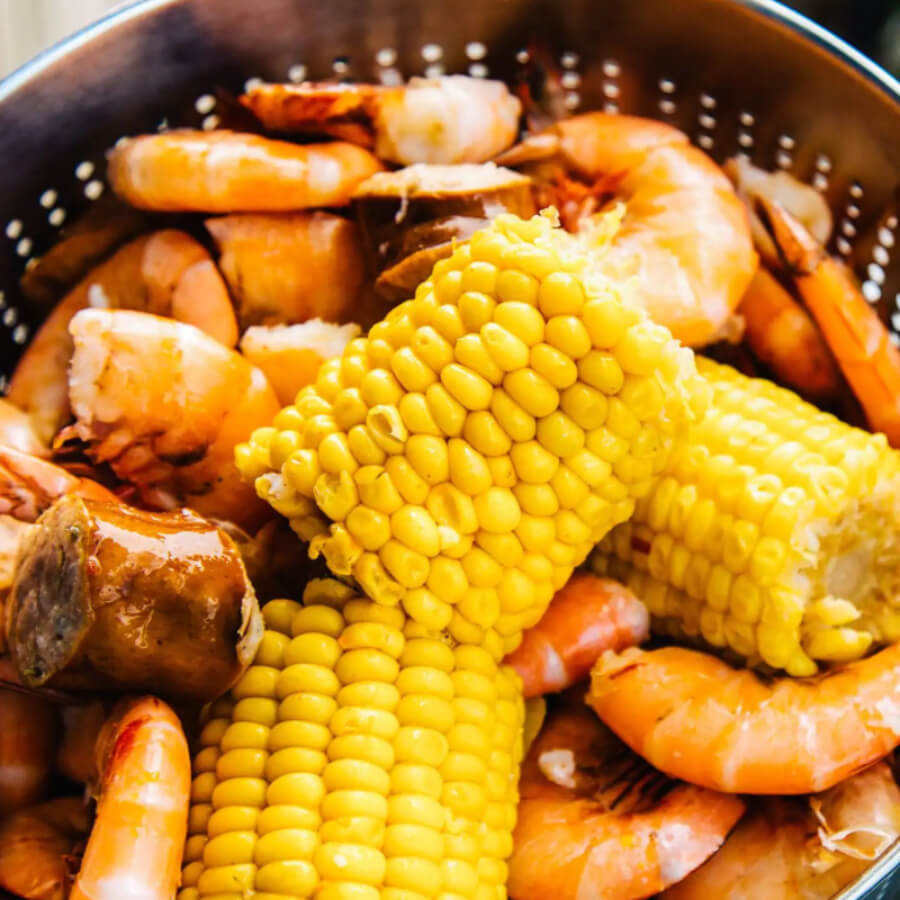 Where: French Quarter
Duration: 90 minutes
Includes: Dinner and a show
Price: US$89 /person
After a New Orleans shrimp boil there's no going back to regular ol' seafood.
This intimate dining setting will take you away from the crowds of the French Quarter into your own private culinary journey. Begin your meal with a local blue crab appetizer, and sampling the world-famous alligator sausage. Between live Jazz music acts and cabaret dancers, the star of the show will be presented – the shrimp boil.
Served up directly on the table, you won't have to fight with your neighbour for the biggest shrimp, there is plenty to go around along with corn and local sausage. Chill out to some blues and sip at a New Orleans style chicory cafe au lait. From beginning to end, this dinner proves that New Orleans food is tasty!
If you are looking for a foodie experience that requires little to no effort – hello my fellow lazies – this shrimp boil cabaret is the one to try!
Where: Central City
Duration: 60 minutes
Includes: Tour and 1 batch of cocktails
Price: US$15 /person
You've already sampled and devoured all the must-try dishes in the city. Now it's time to turn your attention to the drinks.
Rum is Louisiana's favourite drink, and is locally distilled thanks to 200 years of sugarcane farming. Using traditional methods and Caribbean influences, Happy Raptor Distilling is still producing quality rum in the heart of New Orleans. Taking you on an adventure through time, this tour will show you the distilling process, ingredients used to make the smooth alcohol, and how the history of the drink is still honored today.
After a short tour of the distillery, you will be served cocktails – or mocktails – where you can try the rum firsthand. Have a chat with the owners and learn even more about the process, and how being based in New Orleans has influenced their rum.
Whether you are a rum aficionado, under 21, or just fancy a tipple, this drinking tour will give you an insider look at rum making along with a history lesson. It is one of the best things to do in New Orleans!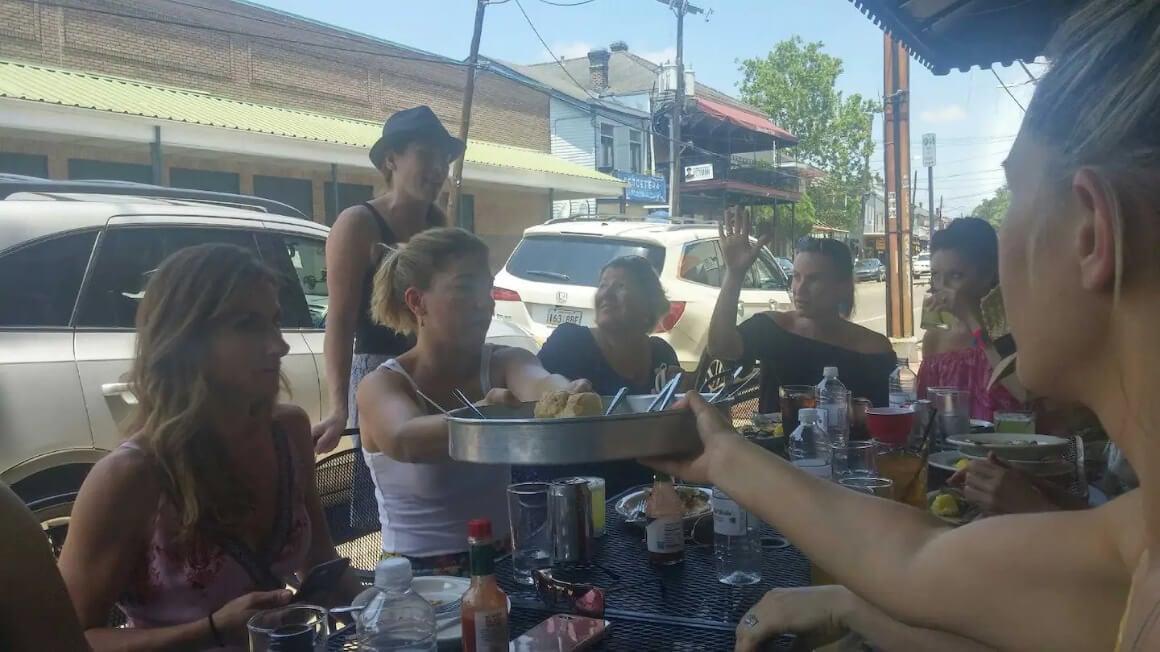 Where: Garden District
Duration: 3 hours
Includes: Tour and food samples
Price: US$95 /person
Get ready for 3 hours of wandering, learning and munching. This tour is going to take you all over the Garden District to find the best dishes that New Orleans has to offer. From the spooky Lafayette cemetery to the sugary deliciousness of beignets and cafe au lait, this one really covers all the bases!
The bubbly and friendly guide will take you from stop to stop, imparting local wisdom of the area and keeping you entertained with fun facts and tidbits.
On this tour you will get to try the classics – alligator, crawfish and duck sausages, Creole favourites and of course, the previously mentioned clouds of heaven (beignets). As well as immersing in the food culture, you get to learn about the surroundings. How the city has changed through the years, but local traditions still thrive and get passed from generation to generation.
Slip on your walking shoes and loosen your belt, this tour is one of the most highly rated in New Orleans!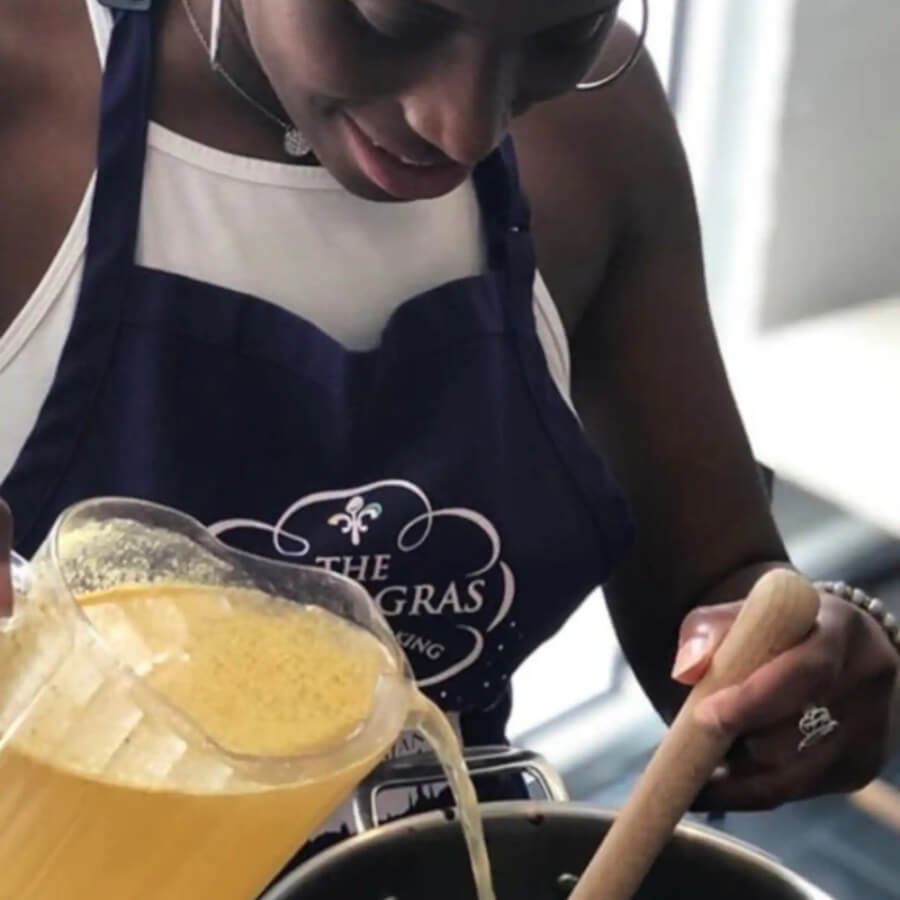 Where: French Quarter
Duration: 3 hours
Includes: Cooking class, food and drinks
Price: US$150 /person
It's time to get your hands dirty! This hands-on cooking class will give you all the tools you need to prepare your own gumbo, shrimp etouffee and bananas foster – oh my!
Learn about the Cajun Holy Trinity, how to expertly handle a knife (to chop your ingredients, of course), and sit down to delight in your creations at the end. Taught by a professional chef in a clean and safe environment, you can learn all the tricks of the trade to take back home with you.
Keep your whistle wet with a soda, beer or tea which will be refilled throughout, and lose yourself in the process. After all, a huge part of New Orleans cuisine is the soul.
Whether you already have some cooking skills, or you are a real newbie, everything will be laid out easily for everyone to follow along.
If you have been looking for a unique way to enjoy food in New Orleans, try this out!
Where: Bywater
Duration: 3.5 hours
Includes: Tour and food samples
Price: US$95 /person
For when you've already trodden the foodie paths of the French Quarter and the Garden District, it's time to head into Bywater. The new up and coming place to eat, any food-lovers trip to New Orleans must stop off for these delights.
This Bywater Food and History Tour will lead you through the histories of all the traditional dishes, as well as introduce you to the new modern takes. Sample sausages, po-boys and BBQs while you explore the art and stories of the area. This boho town has quickly risen in the ranks to be one of the must-see spots in New Orleans. Lined with hipster bars and microbreweries, you can appreciate the tastes and atmosphere of the area – with your mouth full.
Get lost among the artistic murals, dive deep into stories of racial segregation, and enjoy views of the Mississipi River. For a well-rounded all-in experience, this is one of the best tours to add to your New Orleans itinerary.
Where: French Quarter
Duration: 3 hours
Includes: Tour and food samples
Price: US$167 /person
If you want to enjoy all the delicious offerings of the city without the tag alongs, this is the New Orleans foodie tour for you.
This super personalised experience will begin at your hotel door with your friendly guide picking you up for an adventure. Whether you are a vegetarian, vegan or a carnivore who wants to try it all, your preferences will be catered into a walking tour of the city.
Wander past the Mississippi River, beignet in hand. Stop by all the famous, and hidden, spots in the French Quarter, before waddling your way through history. This tour will be customised to ensure that you are only getting the bits you really really want.
Alligator sausage not for you? Alright, head straight over for po-boys!
Fancy a drink? Carousel Bar and Lounge is a New Orleans hotspot!
For a romantic honeymoon activity, or afternoon with fussy kids, this tour will be exactly what you want!
Is This the Best Daypack EVER???
Final Thoughts
And there you have it folks! All the tours in New Orleans that will have your mouth watering and your shirts stretching.
There's nothing better than that feeling of letting go of your usual diet for some special treats. And it doesn't get more special than this! Fill up your gob with fluffy light beignets, hearty gumbo and ultra fresh seafood.
If you're gonna join a food tour in New Orleans, make sure you bring your appetite!
---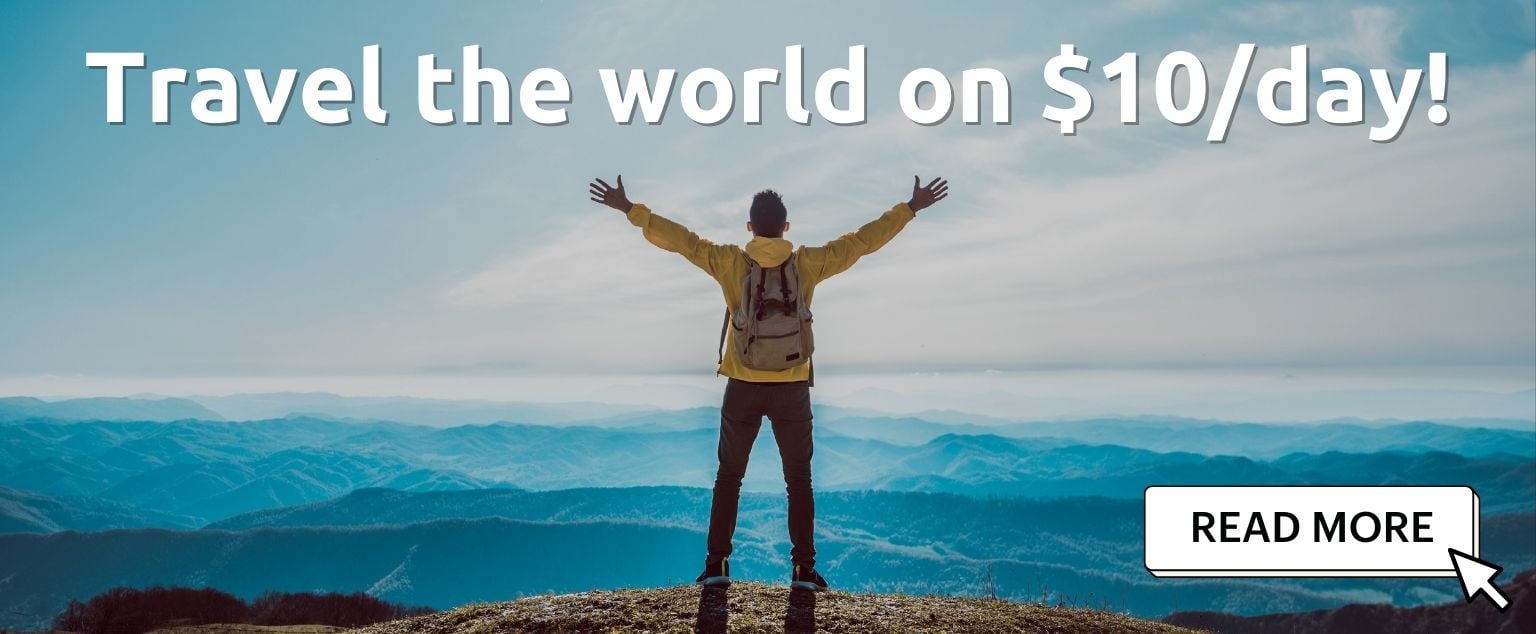 And for transparency's sake, please know that some of the links in our content are affiliate links. That means that if you book your accommodation, buy your gear, or sort your insurance through our link, we earn a small commission (at no extra cost to you). That said, we only link to the gear we trust and never recommend services we don't believe are up to scratch. Again, thank you!