Utah is absolutely one of my favorite places in the entire USA. There are so many things to do in Utah! I get to climb, hike, take photos and stare at the sky, all to my heart's content.
Every year, I make a pilgrimage to this state in autumn, just to get my desert-fix, and always feel rejuvenated.
Spring and autumn are the perfect times for hiking and for going on an epic road trip. Winter is when you go skiing in Park City and whiskey sampling at High West. Summer is for storm watching and hiking in the Wasatch Range.
No matter what time of year you visit, the list of incredible things to do in Utah is endless. We've compiled this list of Utah vacation ideas for you to take advantage of Utah's beauty.
Having been there several times myself, many of these hold a special place in my heart and it is my great pleasure to share them with you.
While I feel comfortable in saying I know Utah well, there is always something new to do, so feel free to post your own favorite things to do in Utah in the comment section!

Unlock Our GREATEST Travel Secrets!
Sign up for our newsletter and get the best travel tips delivered right to your inbox.
Top Things to Do in Utah
1. Go to Park City during the winter
Hands-down, the absolute best thing to do in Utah in winter is to go skiing or snowboarding in Park City. The slopes in Park City are legendary among winter athletes and the city even hosted the 2002 Winter Olympics.
On another note, Park City also hosts one of the largest international film festivals in the world – Sundance.
Between skiing and the festival, Park City is overflowing with energy during the winter. Perhaps, it could rival even Aspen or Vail in terms of excitement. To top it off, Park City is full of awesome accommodation where you can soak. it all in.
2. Gawk at the Narrows
I remember distinctly hiking through Zion National Park's Narrows and thinking to myself: "no fuckin' wonder the Mormons settled here."
The Narrows has to be one of the most marvelous, wondrous, and humbling places that I have ever visited. I'm sure lots of people share in my sentiment.
There's literally nothing comparable in the known-world to the towering walls here. Touring the Narrows is an utterly mesmerizing experience and should be on the top of anyone's list of things to do in Utah.
3. Hang out with goblins
One of the best places in Utah is Goblin Valley State Park. Named for its surreal geological formations, which resemble small dwarves or "goblins," this park is one of the most beloved in the state.
People travel from all over to hang out with these odd rock piles and to feel like they're in a fantasy novel. Visit this place to meet the stone creatures for yourself; just don't be like this guy.
2000+ Sites, Unlimited Access, 1 Year of Use – All. Absolutely. FREE!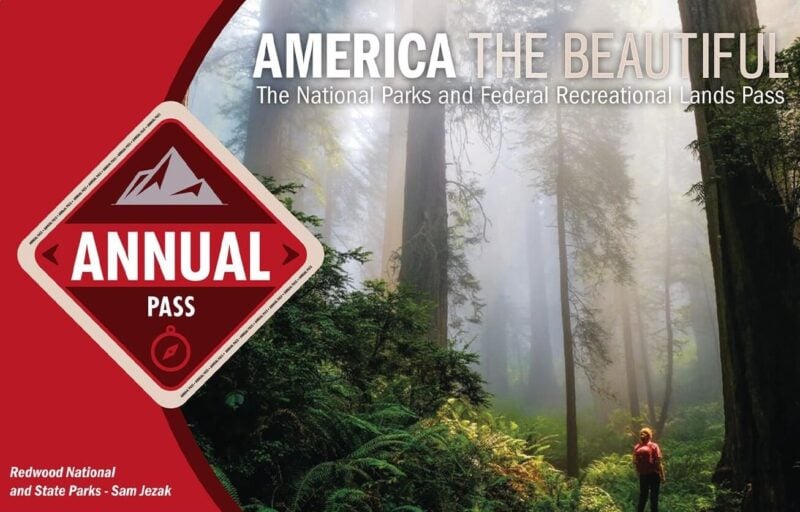 The USA is blisteringly beautiful. It's also blisteringly expensive! Visiting two national parks in day can run you $70+ in entry fees.
Orrrr… you kick those entry fees to the curb, buy an annual 'America the Beautiful Pass' for $79.99, and get unlimited access to ALL 2000+ federally managed sites in the States totally FREE!
You do the math. 😉
Buy the Pass!
4. Brave Angels Landing
Aside from the Narrows, Zion National Park's other main point of interest is Angel's Rest. It is a very different experience from the Narrows – instead of penetrating deep into a canyon, hikers are required to climb to a tall and dangerous viewpoint.
While the trail is relatively safe, most people tremble in terror as certain sections are very exposed. To make matters tenser, there is only a simple chain rope to hold onto during the perilous sections.
Those who make it through are treated with some of the best views of not only Zion but all of Utah. This might just be the best hike you attempt on a Utah national park road trip.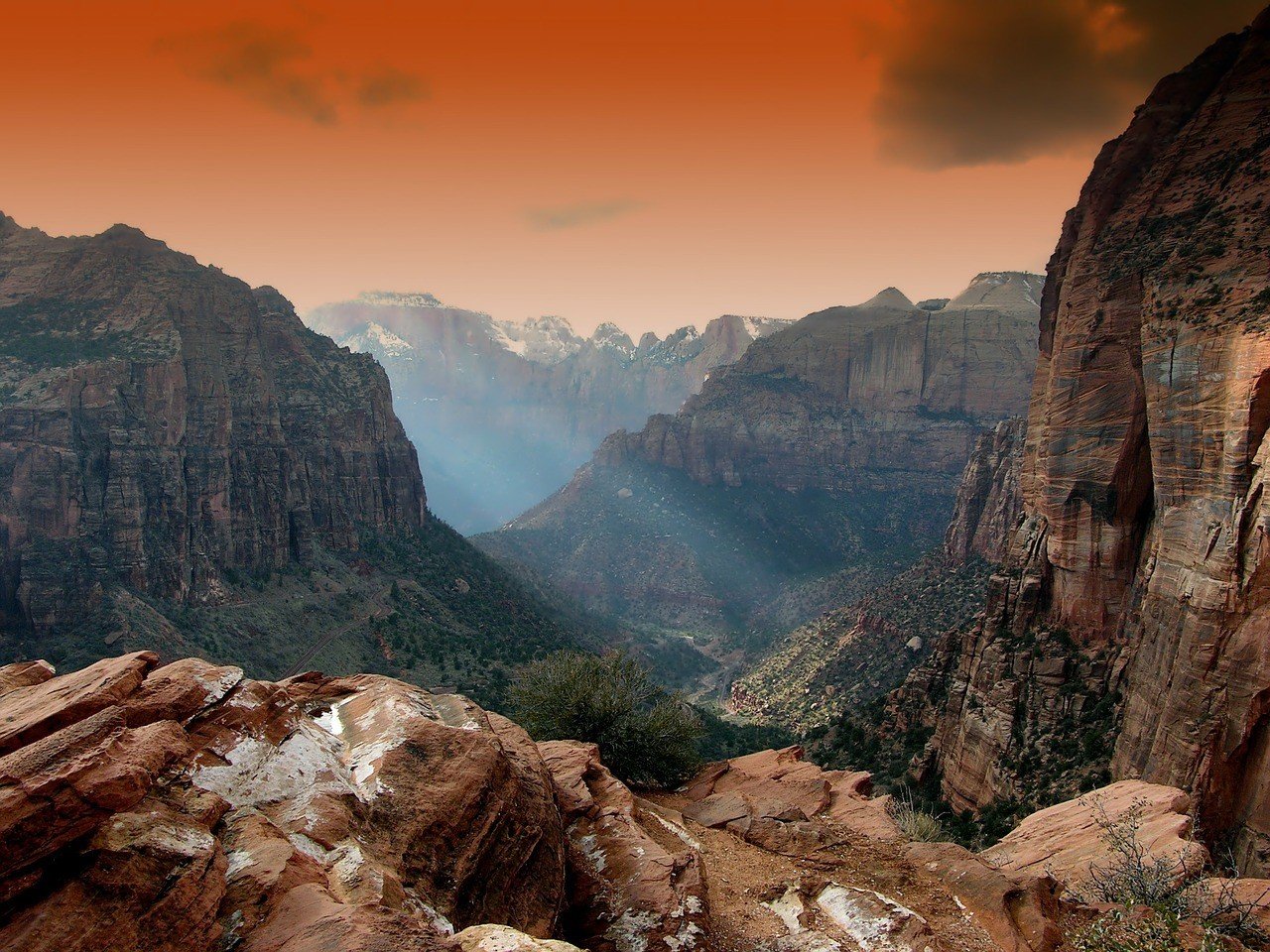 5. Spend a rainy day at the Bonneville Flats
Not sure what to do in Salt Lake City because of poor weather? Then head north to the Bonneville Flats, which I guarantee will be well worth the trip. This enormous salt flat is most famous for hosting speed testings, but in the rain, it's even better.
When wet, the flat turns into a giant mirror, much like Bolivia's Salar de Uyuni. The sight is absolutely breathtaking. Grab your camera and see how many creative compositions you can get!
6. Go Star Gazing in Utah
What else is there to do in Utah at night besides gazing at stars? With very little in the way of light pollution, this state benefits from extremely clear night skies.
In the summer months, the Galactic Center can be seen, and for those who have never seen it before, it is an awe-inspiring experience. Grab a hammock, a bottle of whiskey, and fall asleep in the embraces of the heavens.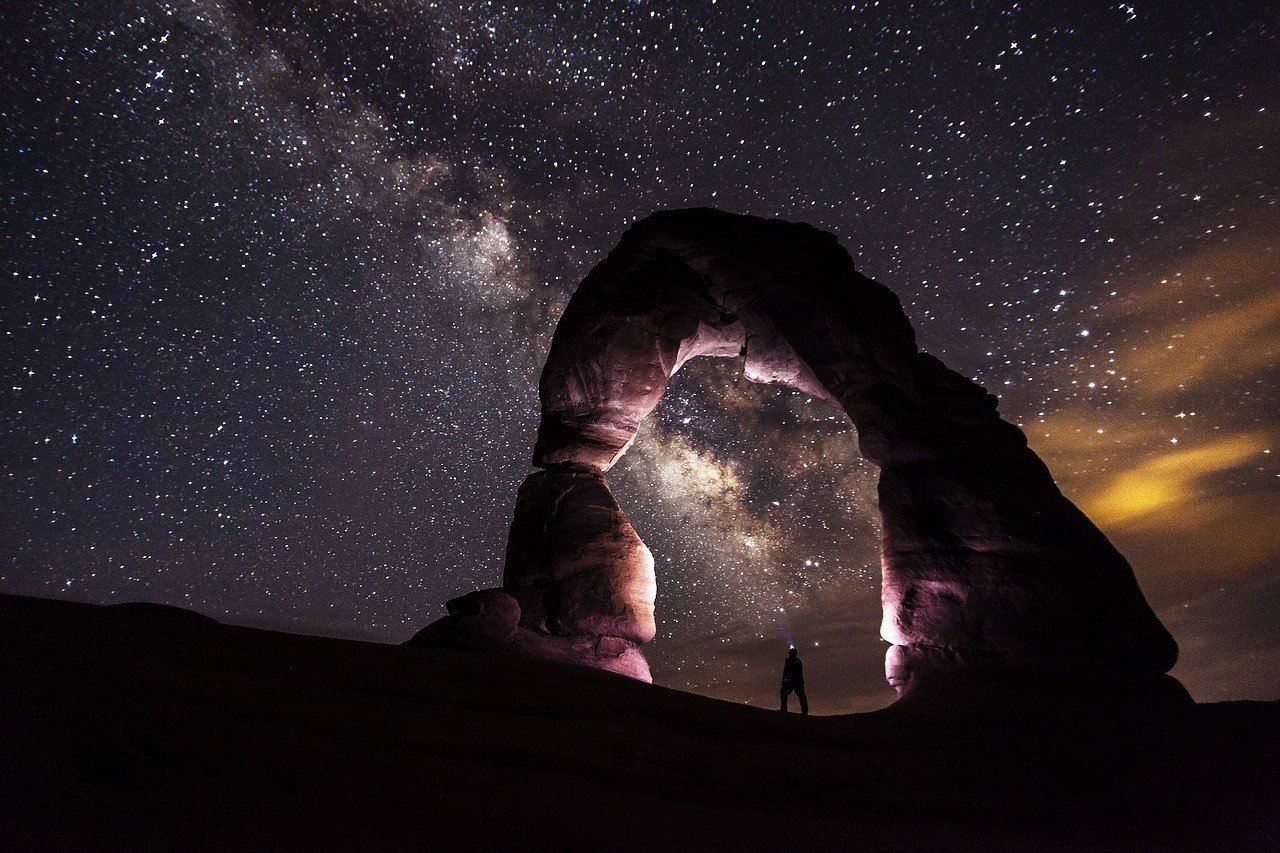 My absolute favorite hidden places in Utah have to be the slot canyons of the Grand Staircase-Escalante. While this region hosts many rifts that are already famous, like Coyote Gulch or Zebra Canyon, there are many more that people don't know about.
Peek-a-boo Canyon and Spooky Gulch, located right next to one another are two of the most beautiful canyons in the USA, comparable even to Arizona's Antelope Canyon. The way to these canyons is very difficult though, which is probably why they see so few visitors.
8. Catch the sunrise at Dead Horse Point
If you're planning a trip to Moab and don't want to pay to enter Canyonlands National Park, then nearby Dead Horse Point is a great alternative.
This state park is most well-known for its unbeatable views over some of Utah's most quintessential desert landscapes.
Conveniently, there's a great campground nearby but it does fill up very quickly. Nearby Marlboro Point is much quieter and more remote, but you'll need a good 4×4 to reach it.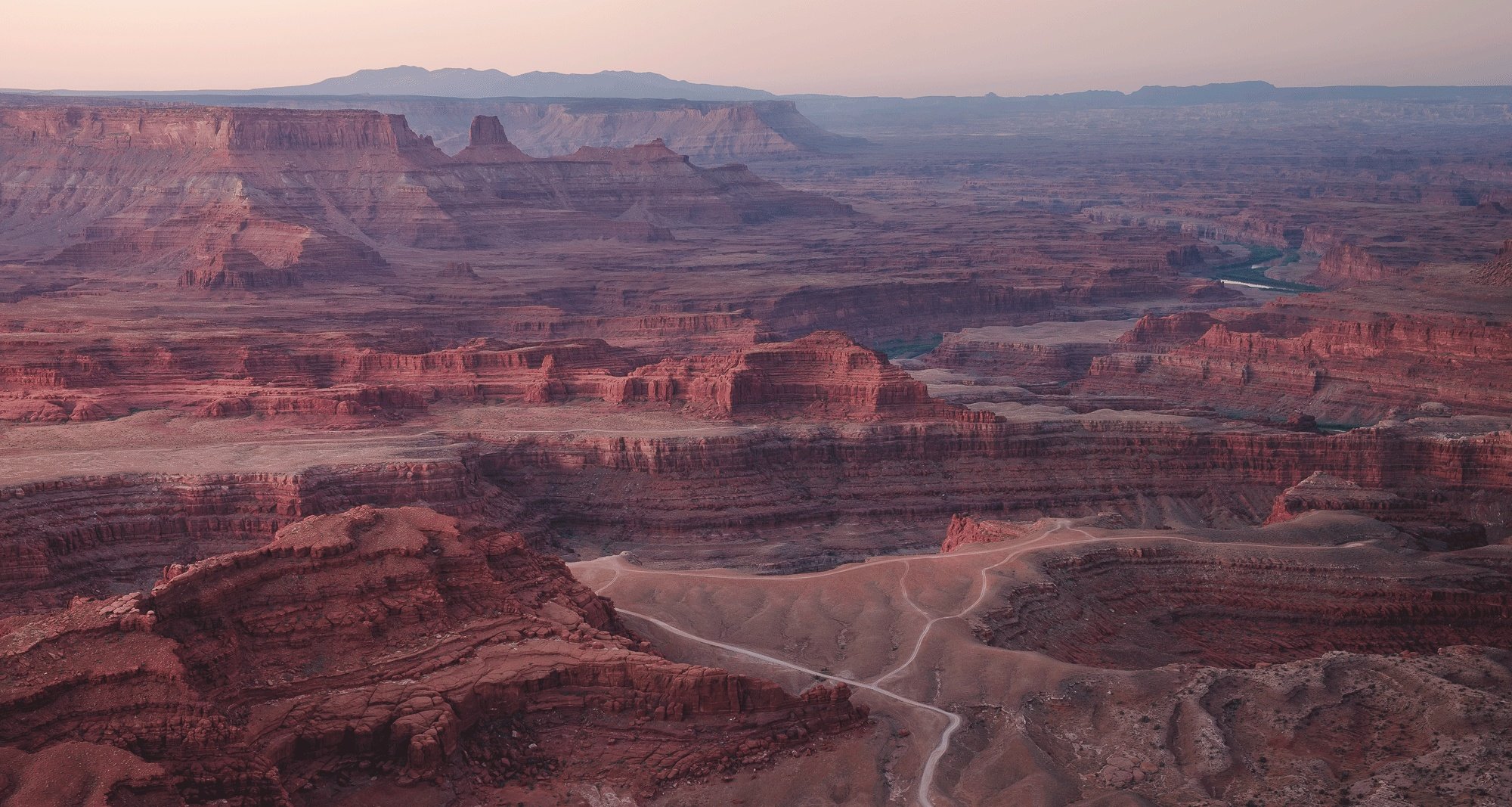 9. Dare to enter The Maze?
Backpacker Magazine has called it one of the most dangerous hikes in the USA and for many good reasons. True to its name, The Maze is a twisted labyrinth of narrow passageways and abrupt endings, which, if not taken seriously, can leave hikers lost forever.
There are zero established trails in this area and, so far, only the most experienced outdoorsmen have attempted it.
Their rewards? The chance to explore one off most unknown and uncharted regions left in the USA. Also, lots of quiet time.
10. Gaze in wonder at Bryce Canyon
I have heard from many that Bryce Canyon is not only one of the most beautiful places in Utah, but the entire world. There is nowhere else quite like it.
The ominous hoodoos, kaleidoscopic rocks, and brittle trees that are strewn throughout Bryce Canyon make it feel more alien than anything else.
Be sure to visit at sunrise or sunset to really see the canyon glow and be sure to walk on the Navajo Loop.
11. Admire the Roots of Knowledge Stained Glass
It's not the most obvious choice when one considers the many vacation ideas for Utah, but visiting the Roots of Knowledge is a must do.
This enormous stained glass installation, located at Utah Valley University in Orem, took over 12 years to complete and is over 2,000 square feet.
It depicts the earliest parts of life as we know it and is so intricate that it requires multiple visits to appreciate. If you have ever entered a cathedral and admired the glass, then this will be right up your alley.
Is This the Best Daypack EVER???
12. Attempt the "Whole Enchilada"
While Utah's Mexican food ranges from sub-par to pretty good, its mountain biking almost always delivers. The Whole Enchilada refers to a mountain biking track near Moab and it is quite possibly the best in the nation.
Bikers dream of hitting this Utah trail, which features a dizzying array or alpine wood, red rock, and epic canyon views. Just be aware that this is a full day adventure and features a whopping 8,000 ft of descent.
13. Order a drink (no, seriously)
Have you ever tried to order a drink in a place where the people don't even drink caffeine? Yee, it's just as hard as you think it is.
Utah has some of the strangest liquor laws in the entire nation and getting even a glass of Bud feels like an accomplishment.
Believe it or not, however, Utah actually has some very good spirits and beers, all of which are totally worth seeking out.
Look for High West whiskey and Epic beer, among other notable producers, and see what these Mormons can actually do.
14. Camp on the rim of a canyon
There are few places more beautiful in Utah to camp at than on the rim of an enormous canyon. Utah's greatest cliffs are undoubtedly located in Canyonlands National Park, and there are plenty of opportunities to spend the night near one.
If you have a good 4×4, you can hit the White Rim Road and set up camp where ever you like so long as you're responsible. Wilderness backpackers can also use this road as a trail.
Consider searching for and sleeping at the infamous False Kiva as well. This is one of the most talked about hidden places in Utah and is a bit of a quest to find.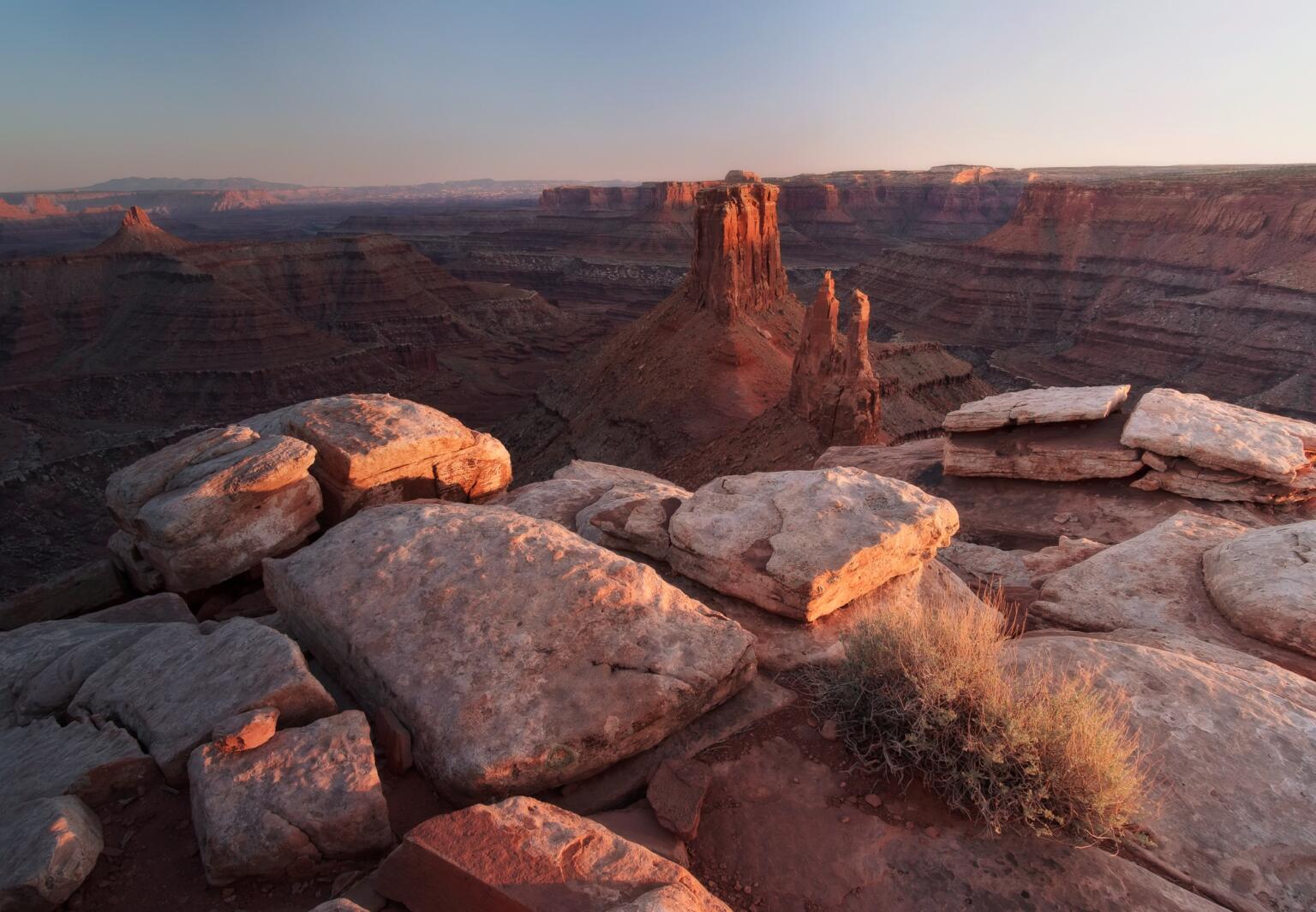 15. Go off-roading
One of the most fun things to do in Utah is to go off-roading in a specially-designed vehicle. Utahns absolutely love cutting up the desert (responsibly) in a pimped-out off-road vehicle.
Some of these dune buggies are absolutely crazy and can conquer the terrain in ways never thought possible. While it's not the cheapest thing to do in Utah, it's certainly one of the most exciting, at least, for all the gearheads out there.
DON'T DIE OUT THERE! …Please 🙂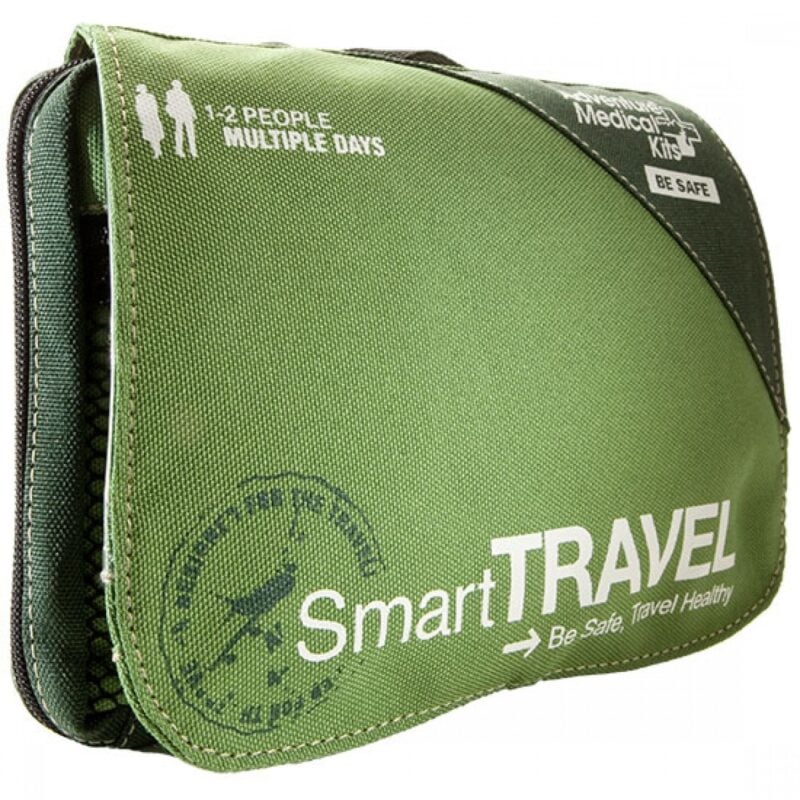 Things go wrong on the road ALL THE TIME. Be prepared for what life throws at you.
Buy an AMK Travel Medical Kit before you head out on your next adventure – don't be daft!
Buy on REI
16. Visit a temple
There aren't many things to do in Salt Lake City, but there is one building that is definitely worth checking out – the LDS Temple. This church, standing just as tall the Notre Dame de Paris, is a triumph of religious architecture and is a marvel to look at.
Honestly, I think that the facade of this church is one of the most stunning in the United States. So congrats, Mormons: you may not be the greatest at drinking games but y'all can design a beautiful church.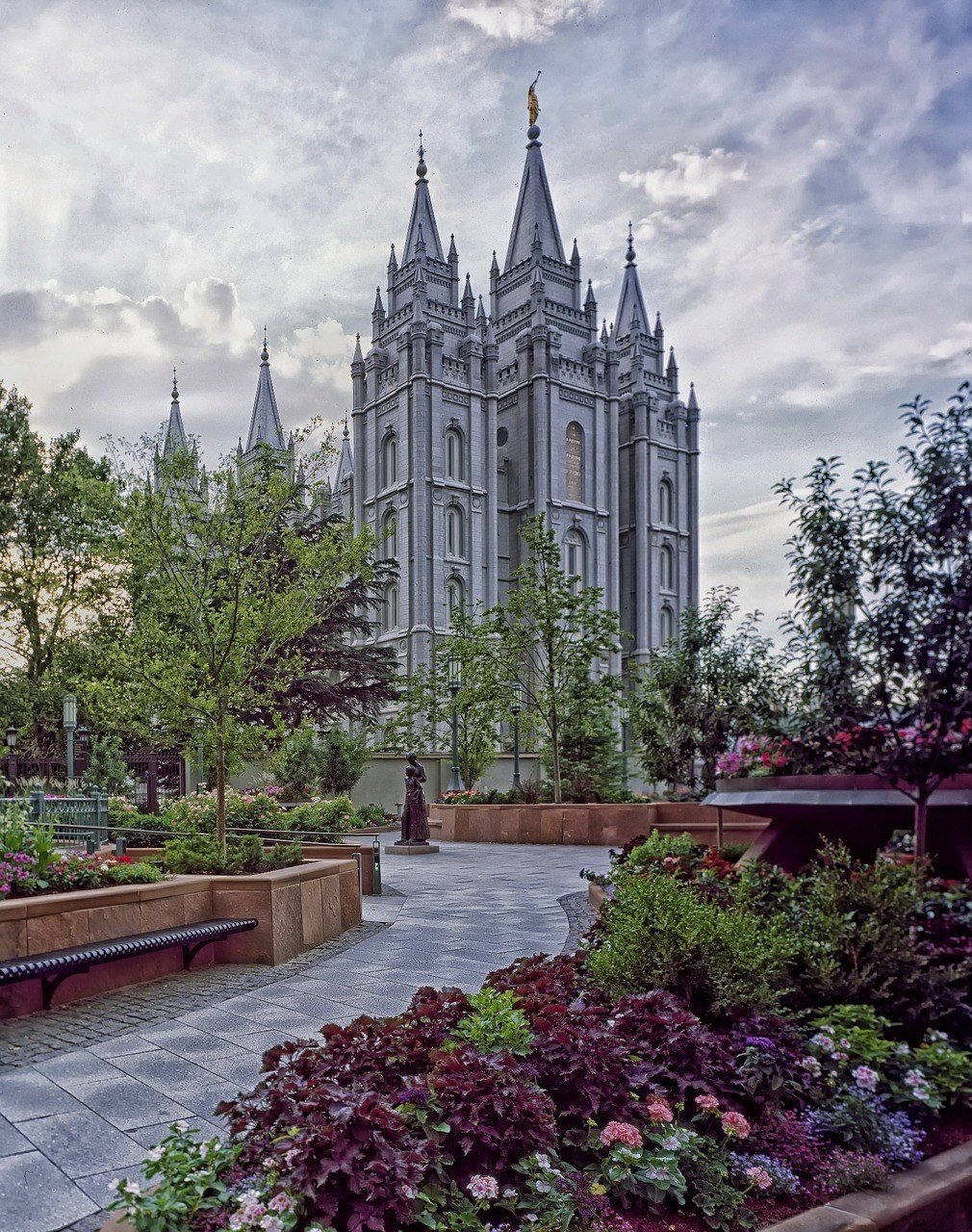 17. Backpack in one of the world's longest gulches
Southern Utah's Buckskin Gulch is a bit of a double-edged sword. While it is desirable for being one of the world's longest gulches, it is also feared for the very same reason.
Things can go very, very badly if a storm rolls through the area and a flash flood can happen even if the deluge is miles away. For many, the trip is well worth the risks though, as this gulch offers some of the most spectacular geology in the entire American Southwest.
18. Don't forget Capitol Reef
Of Utah's five national parks, I think Capitol Reef gets the least amount of attention. Maybe it's because of its slightly remote location or because there's not much else around. Even if it doesn't have a hike through the Narrows, a Delicate Arch, or hoodoos, Capitol Reef is still worth visiting.
Capitol Reef's primary landmarks, the Temples of the Moon and Sun, are very impressive. On top of that, they are usually free of enormous crowds!
One of the coolest things to in Utah at night is to walk around these edifices under a full moon. The already spiritual landscape is made even more heavenly by the pale light.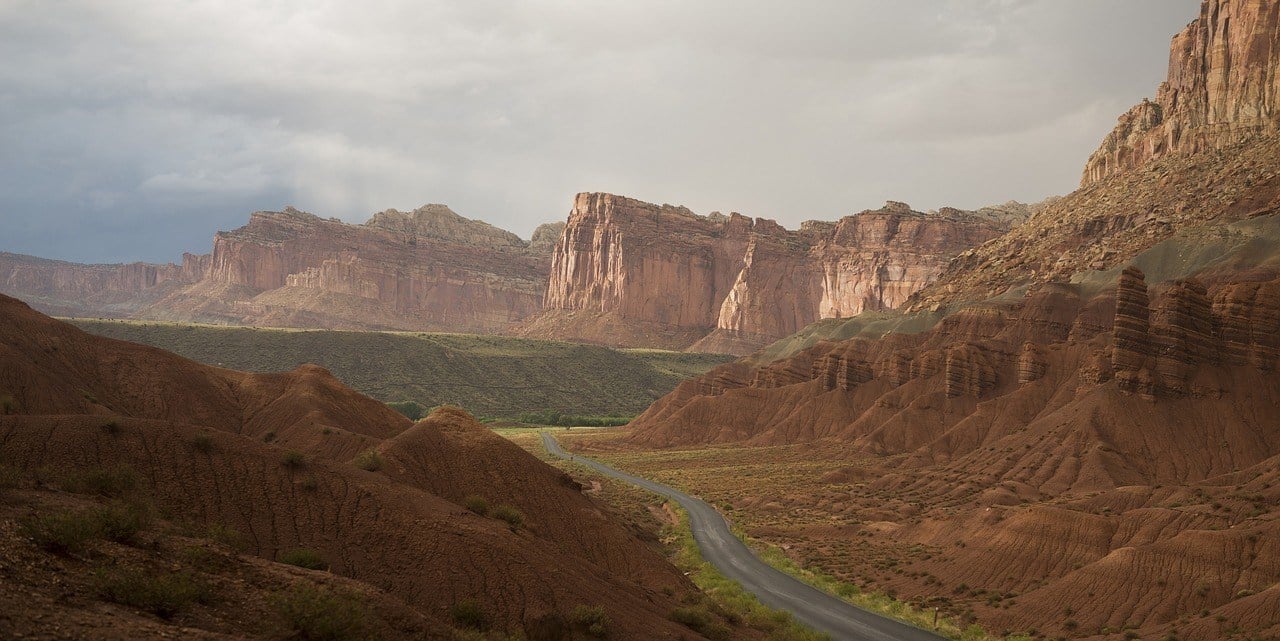 One of the best things to do in Northern Utah is to explore the Great Salt Lake in depth. Most travelers neglect to visit this lake, perhaps because they're more concerned with Utah's many national parks. In reality, there is a lot to do here!
The Great Salt Lake is full of hidden attractions and activities. You can visit Antelope Island, search for the Spiral Jetty (in a drought), take photos of pink water, and even go to a concert at the Great Saltair!
If you want to swim, just make sure it's in the right place – not all of the hyper-salinated water is pleasant or healthy for you.
Save $$$ • Save the Planet • Save Your Stomach!
Drink water from ANYWHERE. The Grayl Geopress is the worlds leading filtered water bottle protecting you from all manner of waterborne nasties.
Single-use plastic bottles are a MASSIVE threat to marine life. Be a part of the solution and travel with a filter water bottle. Save money and the environment!
We've tested the Geopress rigorously from the icy heights of Pakistan to the tropical jungles of Bali, and can confirm: it's the best water bottle you'll ever buy!
View on REI
Read the Review
20. See a piece American iconography at Monument Valley
How many times have the towers and monoliths of Monument Valley been featured in a movie, game, or animation? (Answer: a fuck ton.)
This is one of the most beloved and identifiable landscapes in American culture, arguably as much as the Statue of Liberty or White House.
While it is technically shared with Arizona, I wouldn't let semantics stop me from featuring it on this list of the top things to do in Utah.
Take a road trip through this wonderful landscape, or maybe horse ride, all the while imagining that you're in a classic American film.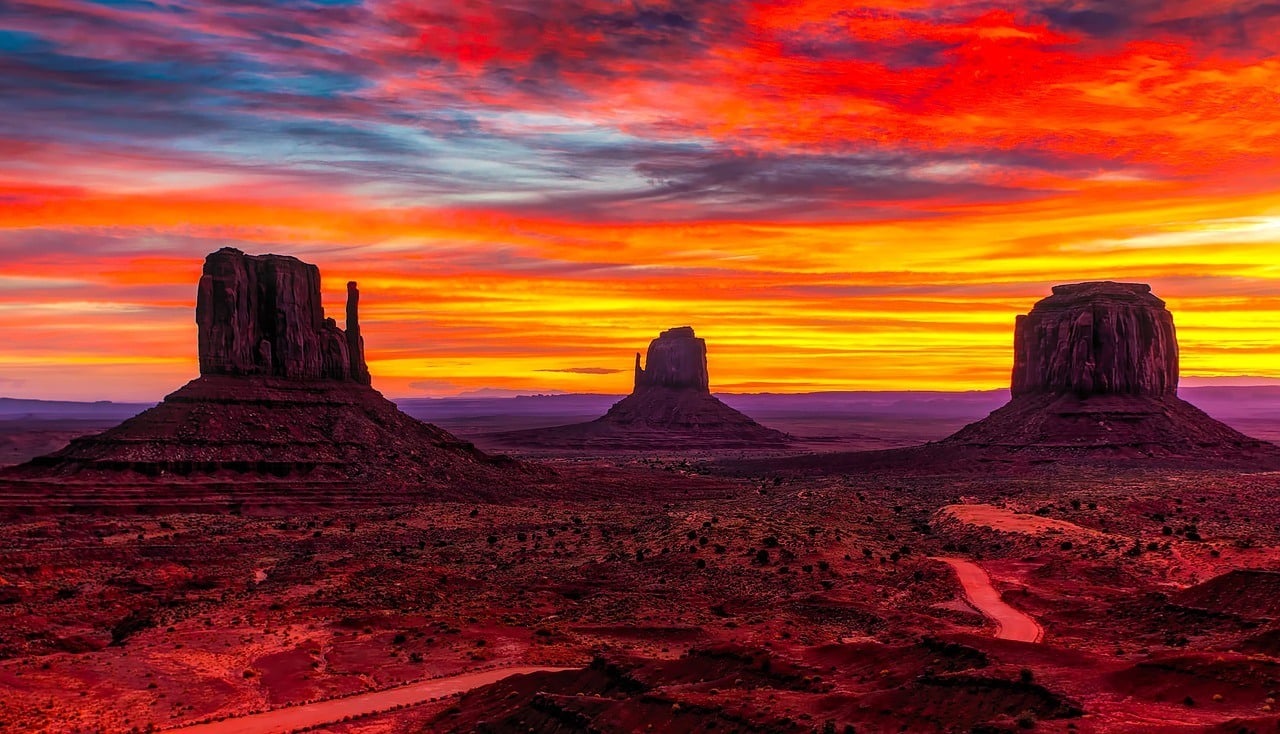 21. Visit a ghost town
Between the many prospectors, pilgrims, and industrialists, Utah has seen more wayward souls than most other states. Over the course of its brief history, Utah has hosted a myriad of temporary communities and transients seeking everything from gold to God.
Nowadays, these towns, like Grafton, Sego, Iosepa, are all but abandoned. All that remains is the skeletons of former buildings and creepy artifacts.
22. Be a rock hound
Utah isn't holy ground for only the Mormons; rock climbers from every corner of the globe flock to this state to test their skills. Utah has some of the best and most epic rock climbing in all of the world and just the sight of these rocks will make a dirt bagger's heart flutter.
Regardless if you actually intend on climbing or not, you should at least drop by a send and just watch these masters of contortion and strength.
Have you sorted your accommodation yet?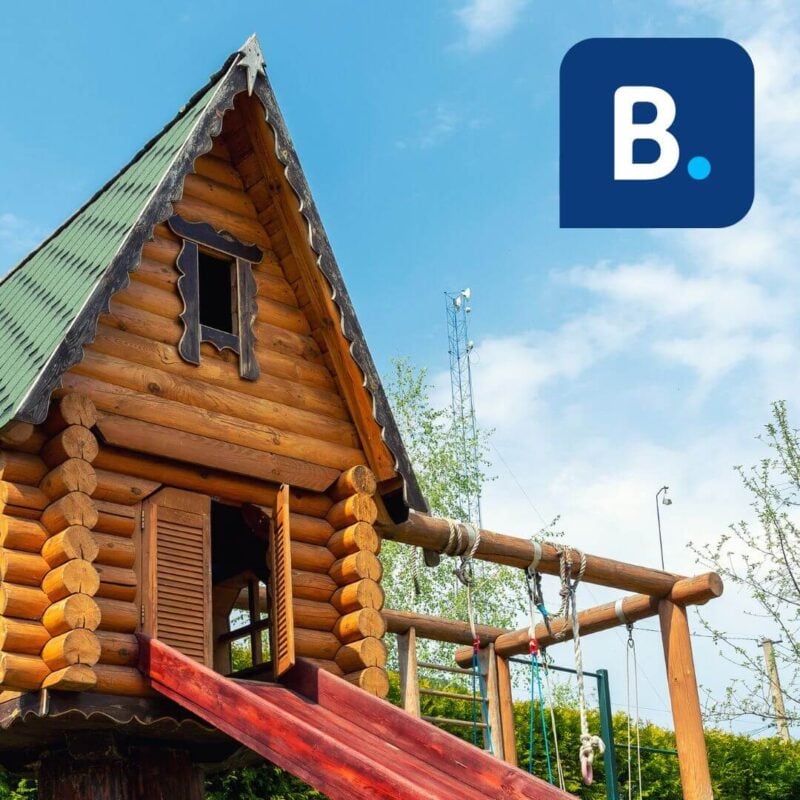 Get 15% OFF when you book through our link — and support the site you love so dearly 😉
Booking.com is quickly becoming our go-to for accommodation. From cheap hostels to stylish homestays and nice hotels, they've got it all!
View on Booking.com
23. Join a Hindu color festival?
Who would've thunk that one of the largest Hindu festivals outside of India took place in the heart of Mormon country? The Sri Sri Radha Krishna Temple was built in Spanish Fork for the sake of Utah's local Hindu population. It has since become an attraction unto itself.
Aside from being just a beautiful building (it actually looks straight out of India), the temple also holds regular events. The most famous is the Holi paint festival, which usually attracts thousands of people who in turn throw colored powders at each other. Color me surprised, Utah.
For many, Lake Powell is a somber place. Formally known as Glen Canyon, Lake Powell was created when a massive dam was erected, which essentially flooded the entire area.
For those who visited Glen Canyon before it was lost, Lake Powell stands as a testament to human (mis)intervention.
While it is sad to think about the former wonder, Lake Powell is still a gorgeous area to visit and is very popular with boaters and rafters.
You can still visit many beautiful sites around the lake, like Rainbow Bridge and Reflection Canyon. Even for those who miss Glen Canyon, it's hard not to appreciate crystal clear water when juxtaposed against the red rock.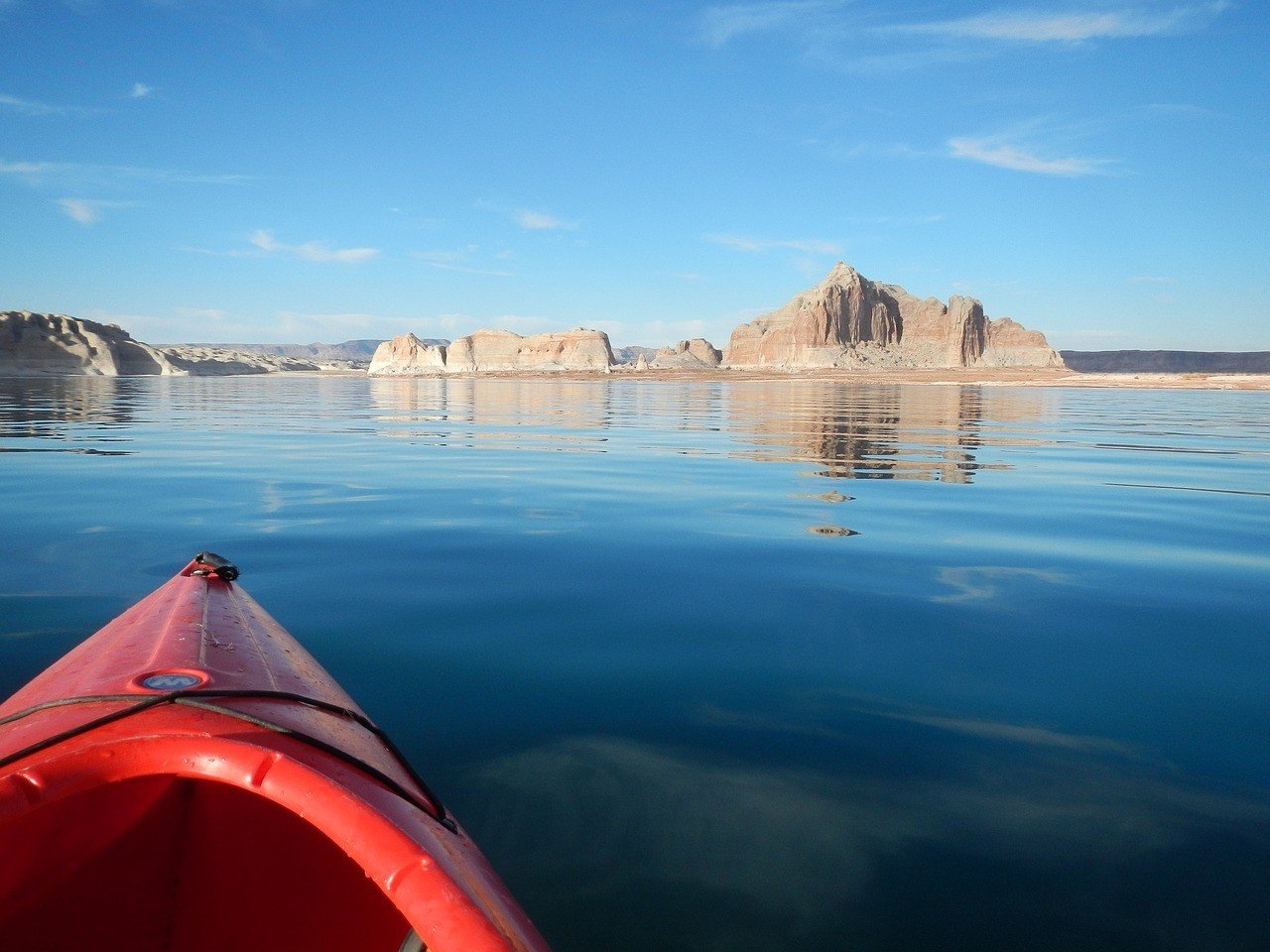 25. See a greener side of Utah
Utah isn't all red rock and desert desolation. In some parts of the state or soaring mountains, which hide vast tracts of woods and lush vegetation. Some examples include the La Sal Mountains near Moab and the Wasatch Range on the border of Idaho.
While these mountains are not as lush or as epic as the Rockies or the Cascades, they are still gorgeous and provide a great escape during the boiling summer months. Grab a backpack and a tent and head for the hills, amigos!
26. Arch you glad you came?
The stone causeway, the natural bridge, the petrified rainbow; few, if any, shapes are as recognizable or as indicative of Utah's desert as the arches. Utah is full of these wonderful natural structures, having been formed over millions of years by the winds and snow.
While Arches National Park is the most well-known place to see Utah's most beautiful rock bridges, you can find these in many more places. Since it's the most well-known one, there are loads of accommodation options. Staying in and around Arches National Park is very convenient if you want to explore the surrounding area further.
Natural Bridges National Monument, the Mesa Arch in Canyonlands, the Rainbow Arch in Lake Powell; all of these are fine examples of Utah's most famous landmarks.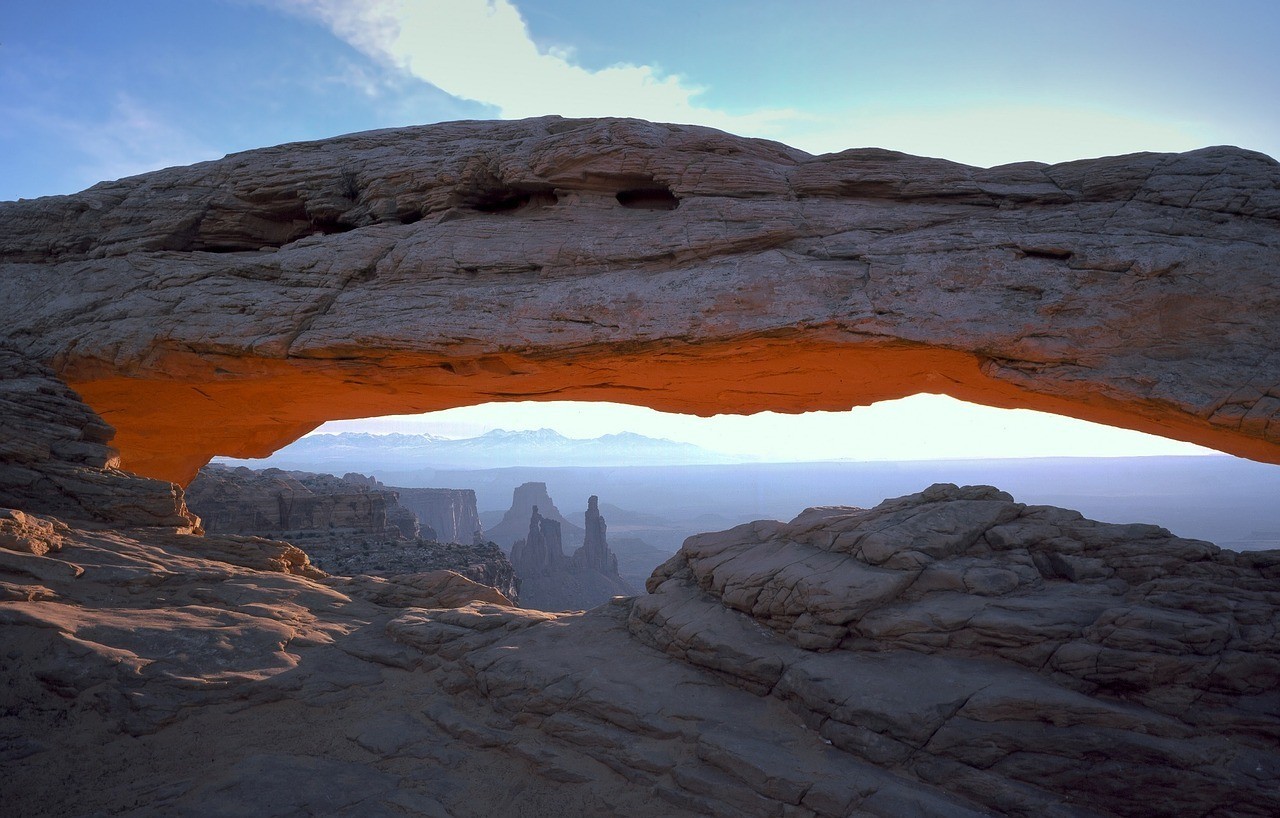 27. Skydive
There are few things more fun to do in Utah than scream your ass off while falling from the sky. Better yet, you'll have the chance of seeing Utah's landscape from a whole new perspective!
Though I doubt you'll be able to pick out the little details while the adrenaline is pumping, you still get to admire the many colors of the desert. Either way, it'll still be the best 30 seconds that you have ever had with your clothes on.
28. Visit the world's largest art gallery
The best place in Utah to view art isn't in a museum or gallery, but out in the open air. Nine Mile Canyon, located in the middle of the state near Duchesne, is home to an enormous stretch of petroglyphs and rock art.
The grand total of all these carvings is often a part of what is touted as the "longest art gallery in the world." The art is currently threatened by many invasive forces so get here and see the likes of The Great Hunt before they are gone forever.
29. Climb King's Peak
For the truly adventurous, one of the top things to do in Northern Utah is to climb the state's highest mountain – King's Peak. While this peak is not so high (13,500 ft), it is very remote and often requires a mini-expedition just to reach base camp.
For this reason, King's Peak is often considered the most difficult non-technical mountains to climb in the USA and so requires a substantial amount of outdoor skill. Only confident hikers should attempt this mountain and only the insane would consider doing it in a single day.
30. Pay respect to one of the oldest creatures on earth
Pando is a giant grove of aspen trees that, theoretically, share a single, mutual root system. As such, this group of trees is considered a single giant organism, which not only one of the largest but oldest in the world as well.
Like life itself though, Pando's story isn't without tragedy. Many scientists believe that Pando is currently dying, due to several forms of human tampering. You can visit Pando but, please, do not leave the road or deviate from official trails – you may cause further harm.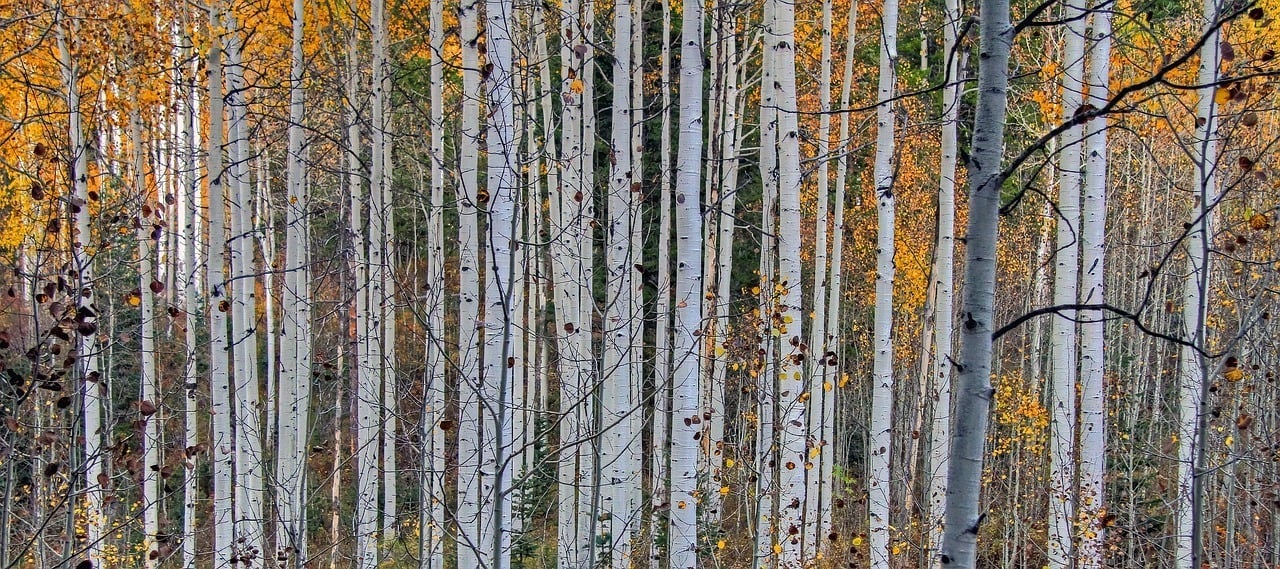 Don't Forget Your Utah Travel Insurance
ALWAYS sort out your backpacker insurance before your trip. There's plenty to choose from in that department, but a good place to start is Safety Wing.
They offer month-to-month payments, no lock-in contracts, and require absolutely no itineraries: that's the exact kind of insurance long-term travellers and digital nomads need.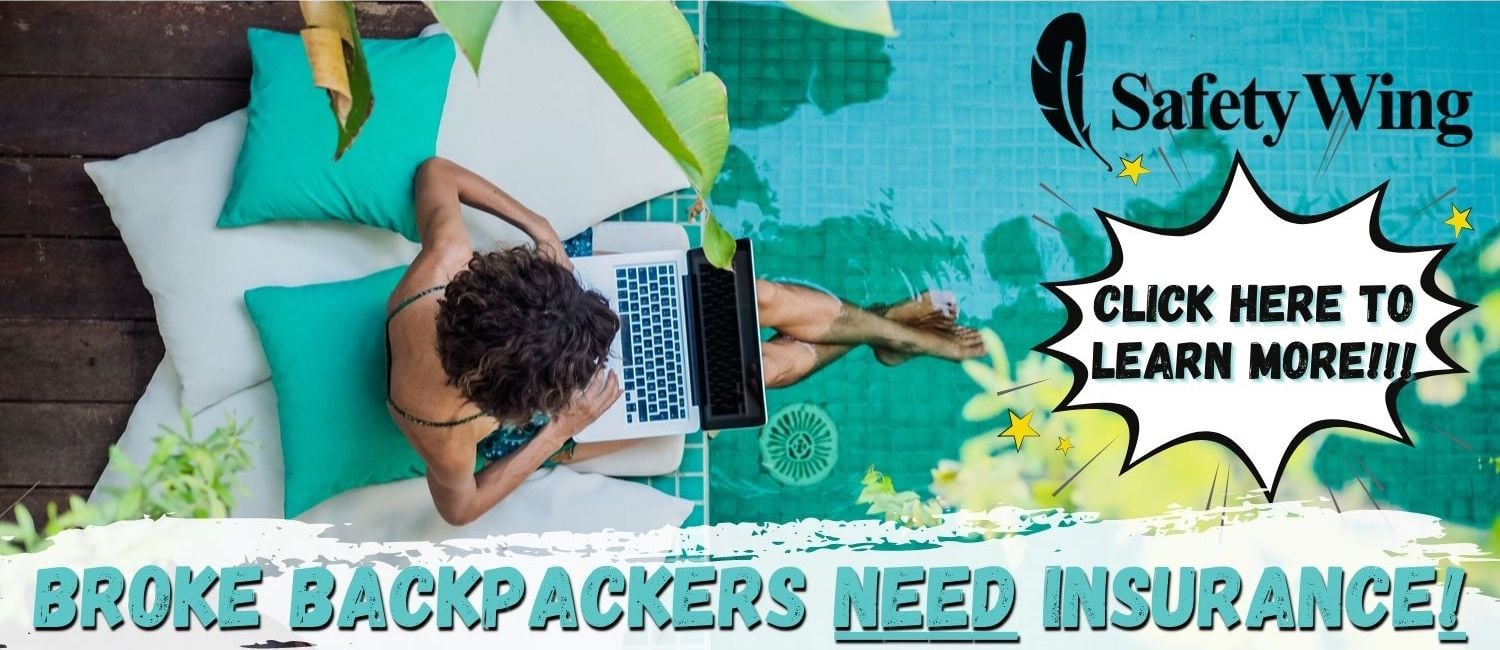 SafetyWing is cheap, easy, and admin-free: just sign up lickety-split so you can get back to it!
Click the button below to learn more about SafetyWing's setup or read our insider review for the full tasty scoop.
Final Thoughts on the Best Things to do in Utah
Well, there you have it, Amigos! I hope you enjoyed my list of 30 amazing things to do in Utah. No matter what time of year you visit, or how long you have to explore, there is something for you to do in Utah.
Let me know if I missed anything in the comments!
---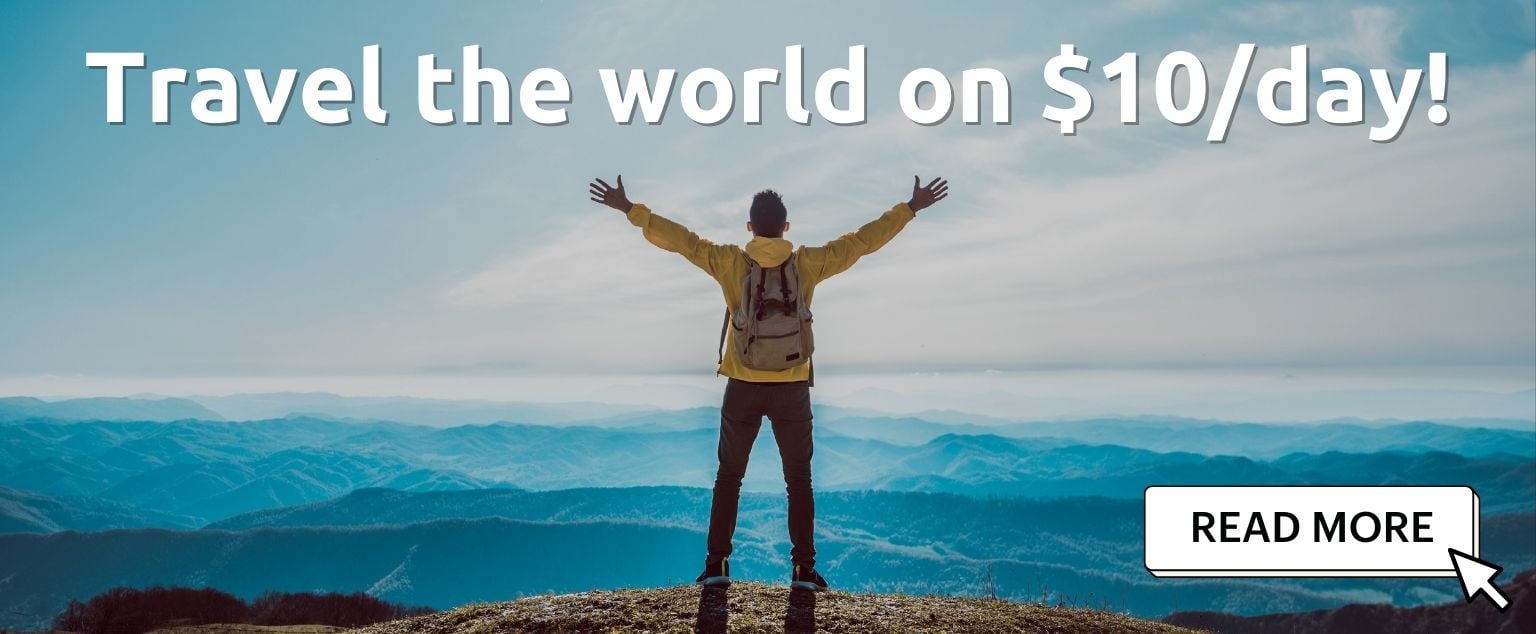 And for transparency's sake, please know that some of the links in our content are affiliate links. That means that if you book your accommodation, buy your gear, or sort your insurance through our link, we earn a small commission (at no extra cost to you). That said, we only link to the gear we trust and never recommend services we don't believe are up to scratch. Again, thank you!