My first USA road trip (as a driving adult) was to the mighty 5 Utah National Parks. I'll never forget the first time I set my eyes on Utah's perfect arches, colorful slot canyons, red and orange valleys, and unworldly hoodoos and deserts.
The Utah's parks feature some of the world's most surreal and magical landscapes. Known as the mighty 5 National Parks, Zion NP, Canyonlands NP, Arches NP, Capitol Reef NP, and Bryce Canyon NP are the show-stopping destinations for one of the best road trips in the world!
This is my road trip travel guide to Utah's National Parks. It includes three, in-depth Utah national parks itineraries and mini-guides for each national park including what to do and see. I've also discussed what to pack, when to visit, how to get around, and plenty more travel tips that are needed for driving Utah's national parks!
If you're an outdoorsy person who loves to hike, bike, climb, and camp, then this is the ultimate trip for you! You could stay in luxurious hotels and view the parks from your car, but that is hardly the best way to visit Utah's national parks, and it's not what this travel guide is all about…
This guide will instead focus on the Big Five Utah National Parks' best hikes, viewpoints, natural bridges, landscapes, and more. Today, we're focussing on the adventure!
Easily standing as one of the most dramatically beautiful places in America, Utah is relatively affordable in comparison to other US states, though lodging and dining can be expensive around the national parks. Moreover, you will need to rent a vehicle if you want to visit the best places in the Utah national parks.
If you reserve a car in advance, you can snag a deal for around $30 a day. And if you are camping or traveling with a group, you'll want an SUV. They're not as good on gas, but worth the extra cost for comfort.
The average daily budget for a Utah national park road trip is between $120-$220. On the lower end, I am including gas, a car rental, campsite permits, groceries, and your National Park Pass.
If you want to stay in lodging and eat out more often, expect to pay quite a bit more as lodging is not cheap in the US, especially during peak season and on weekends. Restaurants are often overpriced and uninspiring around the parks.
To save on both, use campgrounds and cook your own food around a campfire. Not only is this the cheapest way to visit US national parks, but the most fun too.
If you are traveling with a group, consider sleeping in an RV or van. It still might be more expensive than a car and tent camping, but it's very convenient if you're going to be on-the-go.
I wouldn't recommend changing campsites on a nightly basis, as you'll spend more time setting up than enjoying the parks. If you are tent camping, plan to travel a bit slower if you can.
Finally, a (maybe obvious) budget hack for visiting multiple national parks is buying an America the Beautiful Pass, which will grant you a year of unlimited access to all of the US national parks. It pays for itself after two-three national park visits.
Below is a breakdown of the average costs of a road trip in the Utah National Park system.
Average Costs of a Utah National Park Road Trip
I have assembled 3 itineraries for the parks in Utah, varying from 5-10+ days. They are, of course, customizable and only to serve as inspiration, however, these are some of the best routes to see Utah's national parks.
In my humble opinion, 5 days is the minimum time you will need for a Utah national park road trip if you plan to visit multiple parks. Don't forget to factor in transit days, setting up camp, getting your bearings in the parks, stopping for food, and more!
Southern Utah National Parks 5-Day Itinerary: Zion and Bryce Canyon
5 Days: Southern Utah's Zion and Bryce Canyon
For this Utah National Park itinerary, I suggest starting and ending your trip in Las Vegas.
The drive from Las Vegas to the town of St. George, just outside Zion National Park, takes just under 2 hours. I suggest you spend your first 3 days in Zion National Park, tackling awesome hikes like Angel's Landing and the Narrows.
From Zion, take the scenic highway to Bryce Canyon by going north on Highway 89 until you reach highway 12. This will take you through a red canyon and to the gate of Bryce Canyon about 77 miles away.
(With more time you can also visit Grand Escalante National Monument on the way.)
You really only need one full day in Bryce Canyon, but two if you include your drive back to Vegas. Consider catching the sunrise on the hoodoos, and then hiking inside the canyon by combining a few loops.
From Bryce Canyon, you can attempt to make a quick visit to Canyonlands, which is just under a 3-hour drive from Bryce Canyon each way, but if you really only have 5 days, I would seriously consider if the drive is worth it.
Generally, Capitol Reef is either explored through multiple day backcountry treks or just driven through on the way to Moab. It's not the best park for one day visit like Bryce Canyon is. I included it on this Utah national park itinerary just in case you have a bit more time.
You can also combine this itinerary with a visit to northern Arizona to explore Grand Canyon National Park, Lake Powell, the slot canyons in Page, and Monument Valley!
Check out our dedicated post to find out where to stay in Zion National Park.
Utah National Parks 7-Day Itinerary: Moab, Arches, Canyonlands, Capitol Reef
With 7 days, you can easily explore the two national parks (Arches and Canyonlands) around the adventure playground town of Moab and then head to Capitol Reef NP before looping back to stay in Salt Lake City for your flight home.
I suggest staying around Moab for 3-4 nights for access to both parks.
While you really only need 1 full day in Arches and 1 full day in Canyonlands (if you are only tackling the Island in the Sky section), a couple extra days in the area will give you the option to go on some longer hikes, and maybe even an overnight one as well as partake in everything else found around Moab.
Just outside Moab, you have access to many of Utah's incredible outdoor adventure activities like rafting, dirt biking, and mountain biking, and some of Utah's best state parks too.
From Canyonlands, you can make your way to Capitol Reef, should you want to check out another part of Utah. If you are short on time, I would recommend just staying in the East.
If you have noticed a trend, Capitol Reef is one of those places that kind of needs more than a day or two to explore, and if I had to choose which of the big 5 parks in Utah to leave off a week-long itinerary, CR would be it.
Utah National Parks 10+ Day Itinerary: The Mighty 5 National Parks of Utah
This is the ultimate road trip itinerary for all 5 of the Utah National Parks. I have essentially combined the first and second itinerary with an open-jaw flight. It can be completed in either direction, but for the sake of simplicity, let's start by staying in Las Vegas.
Just like in the first itinerary, spend 3 days in Zion NP, then 1 full day and night in Bryce Canyon. You then have the option to drive through Capitol Reef, allowing more time to other National Parks or National Monuments instead.
Otherwise, if you are prepared you should attempt a backcountry hike in Capitol Reef NP for 2-3 days. I will cover some options below!
Next, the drive from Capitol Reef to Arches is 132 miles (2 hours). Arches NP is one of the most rewarding parks to visit and is only 30 minutes away from Canyonlands NP.
For this reason, I suggest finding a campground or lodging conveniently around Arches, Canyonlands, and Moab where you can stay for three nights before traveling up to Northern Utah and Salt Lake City to catch your flight home.
Utah's Mighty 5 make for some of the absolute best national parks in the USA. Below I break down each of the 5 Utah national parks in mini-guides that include the best things to see, hikes, and more!
Visiting Zion National Park, Utah
Zion National Park is one of the most beautiful parks in the US and the first national park I visited on my first road trip to the southwest! Below I have provided a quick guide to visiting and staying in the Zion National Park area.
To explore Zion's hidden crevices and corners (literally), you'll probably need to go slot canyoning with an experienced guide if you have none yourself. Otherwise, brace yourself for the crowds among Zion Canyon, which is only accessible by the public shuttle.
Fear not, however, as once you get on a tough hike, you can start to escape the crowds. Also, consider biking the 7-mile long canyon instead of taking the shuttle.
If you have more than 3 days in Zion, you should explore the West and East Rim trails for backcountry camping options.
St. George is the closest town to Zion. It's a quaint and charming small town at the base of the canyon but there are so many stunning lodges near Zion, all offering gorgeous mountain backdrops and incredible scenery.
Visiting Kanab
While St. George is closer to Zion, Kanab is overall convenient if you plan to visit Zion, Bryce, Grand Staircase National Monument, and Big Bear in one trip. It is a small town with all of the usual amenities, like coffee shops, gas stations, diners, and grocery stores.
Visiting Bryce Canyon National Park, Utah
Bryce National Park is most famous for its one-of-a-kind hoodoo formations. They are truly out of this world and Bryce Canyon is a must-visit area even for just one hour to gaze upon the canyon and its hoodoos. That said, nothing beats hiking inside the canyon for a few hours either.
77 miles from Zion NP, Bryce Canyon NP is accessible from one main road that stretches from the visitor's center to Rainbow Point. The campsites are located close to the entrance of the park. To access the actual valley you will need to hike down by foot.
Visiting Capitol Reef National Park, Utah
As I have mentioned before, Capitol Reef NP is one of the harder national parks to visit with due justice.
Capitol Reef National Park is long and narrow, and a road runs through it vertically north-to-south. Much of the park needs to be accessed on foot in the backcountry or with a 4×4 vehicle.
I personally love this aspect, but it is not convenient if you are on a time crunch; most people simply drive through Capitol Reef on a Utah national park road trip.
If you are only driving through, take the Scenic Drive (8-miles one-way) running alongside Waterpocket Fold. You can stop and stretch your legs on the 2.2 one-way Grand Wash trail that passes through canyons.
Visiting Arches National Park, Utah
With over 2,000 natural sandstone arches, you don't have to guess why the park was named Arches. Located just outside of Moab and near Canyonlands NP, Arches National Park is extremely accessible, though can get quite crowded. You can stay in and around Arches NP, which makes a great base for exploring the area.
Much of the park can be explored by car, but you can really make the most of your time by tackling a couple of my hikes listed below.
Visiting Canyonlands National Park, Utah
Also located outside Moab, Canyonlands is just as accessible as it is beautiful.
The park is split into three main sections. The most popular and easiest to access is Island in the Sky because it is only 35 miles from Moab. You can drive around this entire section, and it is my recommendation if you are short on time on your Utah national park road trip.
With time and a 4×4 vehicle, you can access the other two sections: the Needles and the Maze.
Visiting Moab, Utah
This will either be one of the first or last towns you visit on a Utah national park road trip, as it is the perfect base for visiting Arches National Park and Canyonlands National Park, and chances are you are going to stay in Moab if you don't stay in the parks.
Moab is one of the most outdoorsy and best recreational towns in the US. You could spend your time solely in this desert oasis of a town taking scenic drives, dirt biking, off-roading, mountain biking, rock climbing, and hiking to your adventurous heart's content.
You can find every rental service imaginable in Moab, from bikes to vehicles, climbing and rafting tours, and so much more. Make sure to drive the Highway 128 scenic drive, visit the Colorado River, and obviously check out nearby Arches NP and Canyonlands NP.
Due to Moab's location and endless outdoor possibilities, the town has become increasingly expensive in recent years and the costs of living have skyrocketed.
The main road in Moab has several hotels, motels, and resorts, but they are going to be more expensive than other parts of Utah. Staying in a cabin is a great way to enjoy a more rustic and affordable stay. There is also a ton of BLM land on the outskirts for free or very cheap dry camping.
If you're interested in staying in amongst nature, check out our guide to the best cabins in Utah.
Off the Beaten Path in Utah
The Utah national park system has enough beauty and wonders to keep you busy for months, but if you want to get a bit off the beaten path, I suggest venturing out of the national park system and visiting some of Utah's state parks and designated wilderness and BLM lands.
A few suggestions that you absolutely cannot go wrong with are Goblin Valley State Park, Big Bear National Monument, and Grand Staircase Escalante. If you want to explore some of the southwest's best slot canyons and valleys, head to those three places!
First and foremost, the best places to stay in the national parks are the campsites. I cover everything you need to know about the Utah national park campsites below.
If you find the outdoors is wearing on you and that you need a proper bed for the night, then it's probably best to check into a hotel or lodge.
Depending on location, hotels can be overpriced or at least uninspiring. Still, you can find a clean and comfortable inn or 3-star hotel room for under $100. You can also find some great bed & breakfasts near the parks.
Cowboy Bunkhouse is the only hostel around the Utah National Parks, located in the town of Kanab, which is 77 miles from Bryce Canyon, 78 miles from Grand Canyon North Rim, and 40 miles from Zion NP.
The hostel is western themed, complete with a parlor, saloon, and an old piano. You can pick fresh veggies from the garden, learn about American history, and get some great advice for exploring the nearby national parks.
Camping in and around Utah's National Parks
Nothing beats camping on a Utah national park road trip! There are various types of campgrounds in Utah including private, public, dispersed, and backcountry.
Generally, the campgrounds within the national parks are more expensive than outside the park, but they also have shower facilities, camp convenient stores, and other amenities. Plus, you can't sleep any closer to that sunrise hike.
Each national park will have at least one campground. Sometimes they fill up months in advance, especially on holiday weekends. Consider planning your camping trip and booking a campground ahead of time to ensure that you have a spot. Campsites can fill up quickly during peak season, though it is nothing like Yosemite, promise.
Expect to pay $25-$35 for a normal campsite; group and RV sites cost more. Most grounds have some first-come-first-serve only sites while the others must be reserved in advance.
Consider booking a campground ahead of time to ensure that you have a spot. Campsites can fill up quickly during peak season, though it is nothing like Yosemite, promise.
Those on a Utah national park road trip should take advantage of the many dispersed (free) campgrounds spread throughout the state. Utah has tons of dispersed (free) camping in national forests and BLM often just outside the park boundaries. Some even have bathrooms, but you will always need to bring your own water.
Be aware that many free campgrounds in Utah may require a 4×4 vehicle, or at least high clearance, to reach.
A road trip through Utah's big 5 national parks stands as one of the best drives in the States. Make sure you're ready for the adventure! You got to be safe with a Tetris-packed car and a brain full of tasty tips.
Getting Insured
Get insurance! Even if you are only going on a short trip around Utah, make sure you're keyed in on travel safety in the USA you should always travel with insurance. Have fun on your national park trip in Utah, but take it from someone who has racked up thousands of bucks on an insurance claim before, you need it.
Traveling without insurance would be risky so do consider getting good backpacker insurance sorted before you head off on an adventure.
World Nomads' mission is to support and encourage travellers to explore their boundaries. They offer simple & flexible travel insurance, and safety advice to help you travel confidently.
They've been doing it since 2002 – protecting, connecting, and inspiring independent travellers just like you.
Get a quote below or read our in-depth review!
World Nomads provides travel insurance for travelers in over 100 countries. As an affiliate, we receive a fee when you get a quote from World Nomads using this link. We do not represent World Nomads. This is information only and not a recommendation to buy travel insurance.
Top Tips for Broke Backpackers
Below is a list of Utah road trip ideas for saving money. Try and practice these as much as possible.
Rent an economy car: Prices can be as low as $25/day depending on the time of year and how far in advance you reserve. Economy cars are also more fuel efficient so you'll save on fuel. Use apps like ViaMichelin to find cheap gas, which, seriously, always ends up being one of the most surprising and costly expenses on a road trip.
Use vehicle relocation services: These brilliant services offer huge discounts to people on the condition they get a vehicle to a certain place at a certain time. No joke, you can rent a car sometimes for as low as $1/day! Availability is very limited though, so keep a watchful eye on the sites. Check immova and Cruise America to start with.
Bring your friends: Nothing beats camping with friends and it'll help you save on gas.
Camp: Campgrounds are way less expensive and sometimes even free.
Cook your own food: Eating out can be expensive. Cook your own food as much as possible to save – I recommend bringing a portable backpacking stove.
Hike: Aside from the entrance fees, the best things about Utah's mighty 5 are free! Get out into nature and hike around!
Buy an America the Beautiful Pass: You'd be a fool not to buy this if you are visiting more than two national parks while driving through Utah.
Pack a travel water bottle: It's good for your wallet and the environment.
Books to Read on Utah
These are some of my favorite travel reads and books set in Utah and the southwest.
The Devil's Highway: A True Story – This true story is about a group of Mexican immigrants lost in the Arizona desert. This book was a Pulitzer Prize finalist and national bestseller, so if you read any book set in Arizona make it this one.
The Monkey Wrench Gang – Okay this book is equally of importance and a great novel to better understand the Southwest and complexities between saving our wild places from the strip miners, clear-cutters, and the highway, dam, and bridge builders. In The Monkey Wrench Gang, angry environmentalists aim to save the Southwest natural habitats, peaceful coexistence be damned!
Visiting any of the 5 Utah national parks means you will be spending a lot of time outdoors, or at least I hope you will! Weather can be unpredictable in Utah but expect scorching heat and summer thunderstorms, and freezing winters. It even snows!
You want to pack your car for the adventure both with awesome outdoor gear AND with the road trip essentials. You don't want the weather to ruin a great trek, or worse, put your life in danger. To be prepared for the weather, elements, and potential mishaps, you must hike with the right equipment.
Don't be a rookie and bring a brand new pair of hiking boots or too big of socks that give you blisters, use your smartphone as a flashlight, or pack a summer tent for the rain. (I've done all of this and then some.) Invest in quality backpacking gear and items and you'll find that the national parks in Utah will only get better.
Best Time to Visit the Utah National Parks
Generally, the best time to visit the Southwest is in the fall and spring, when temperatures are moderate and comfortable for hiking and rain is sparse. Fall is better if you plan to swim or hike through slot canyons and streams (like in Zion).
These are also two of the most popular periods because of such mild temperatures.
I just visited Utah in the winter and I will forewarn you that the desert is cold. It does snow at higher elevations like that of Bryce Canyon.
Hikes that involve water, like Zion's Narrows should be attempted with wetsuits, if at all, in winter. Camping at night is definitely a challenge, and you should be prepared with a high-quality, 3-4 season tent, sleeping bag, and proper layers.
That said, the hiking weather in the winter can be absolutely beautiful and the parks and most popular trails will be empty. I would visit Utah in winter again, but even more prepared for the cold.
Summer is an interesting time to visit Utah. This is when many Americans are on their own family vacations and traveling around the USA because school is out, so expect to meet a lot of teachers and for some reason, Germans, in Utah's parks and hiking trails (at least I did!).
This is the most crowded time to visit the national parks, so it requires a bit more planning.
Don't let the crowds deter you; even in summer, it is easy to find first-come-first-serve or primitive camping outside the parks, though you should try to reserve lodging ahead of time.
Finally, the southwest deserts experience thunderstorms and flash flooding between June and July. When I visited Zion and Bryce in July, we happened to always miss the storms, though we'd see them off in the distance.
Ultimately, I don't think this is a big deal, just prepare to be flexible and also be willing to cancel certain hikes at a moment's notice. Going into slot canyons at this time of the year is risky due to deadly flash floods.
Depending on which way you plan to drive, you will want to fly into either Las Vegas, Nevada, or Salt Lake City in Northern Utah.
If you plan to visit all 5 mighty parks, I highly recommend booking an open jaw flight and flying into one of those airports and out of the other.
Car Rental for Utah National Parks
The only way to truly explore the Utah national parks is by car. If you are flying into Utah, you will need to pick up a rental at the airport, which I recommend booking ahead of time. If you live in the US, then it might make more sense just drive to Utah.
To find the best rental car deal in the USA, use search engines that compare the prices from individual companies. We personally like using rentalcars.com as they've never failed to give us a great price. You can also purchase a RentalCover.com policy to cover your vehicle against any common damages such as tires, windscreens, theft, and more at a fraction of the price you would pay at the rental desk.
You can and should consider renting an RV or campervan, so you don't have to worry about packing camping gear. RVs cost more to rent than vehicles, use way more gas, and demand higher prices at campgrounds though. If you are planning an RV trip then remember that camp ground costs can be higher than for cars.
We suggest booking a campervan with Outdoorsy as they usually have a good selection and good prices. Better yet, Broke Backpackers also get a $40 discount with Outdoorsy! Just use the coupon code "BACKPACKER" when checking out.
You can also reach out to vehicle relocation services, like Immova and Cruise America, as a way of saving heaps of cash on rentals. Pursue these as best you can as they can save you a lot of money.
Car insurance isn't always mandatory in the USA but is highly encouraged. Many credit card companies offer free car insurance if you book the car with the proper card. Call your credit card company for more information regarding terms and conditions.
The roads in Utah are generally very good and a sedan or economy car should deliver you anywhere you need to go within the national parks. Only in the most remote portions of the Southwest deserts will you need 4-wheel drive.
Onwards Travel from Utah
Bordering incredible states like Arizona, Colorado, and even Idaho, there is a ton to see if you are traveling onwards from Utah. You could take your road trip one step further by continuing on to…
Colorado in the east
Arizona to the south
Or through Nevada to California in the west.
Hell… why not just drive the entire West Coast!
You could easily combine a trip with Southern Utah's national parks and northern Arizona, specifically Page, Flagstaff, Sedona, and the Grand Canyon. The unreal sights just keep coming in Arizona, and there are tonnes of incredible hikes and outdoor adventures to be had.
If you are on an adventurous road trip, I also suggest you visit Idaho's Black Rock City for climbing, the Sawtooth Mountain Range and nearby resort towns like Stanley and McCall for hiking, camping, chilling by alpine lakes, and hot springs.
Food in Utah
Be prepared to hunt (not literally, well maybe literally,) for some good food in Southern Utah. While Salt Lake City may have a restaurant scene, though I don't know it, once you leave the city limits, good food and restaurants can be few and far between…
You won't find fresh produce nor many ethnic culinary options around national parks in Utah, at least from my experience.
Now, all of that being said, things are always changing, and a lot of the smaller towns around Utah's national parks are evolving too. Here is a cool article on some of the best restaurants around Utah's parks. Just don't expect the culinary delights found in places like San Francisco and Portland.
Get your Buzz On
If there is one thing Utah is not known for, it's partying, especially anywhere outside of the city. The LDS Church does not believe in consuming alcohol, so, in other words, around 40-60% of Utah residents don't drink. Utah is home to most of the country's (well, world's) Mormons.
Just because people don't drink in Utah doesn't mean alcohol isn't available. The state's drinking laws are becoming more relaxed. Just be ready to pay a premium in taxes or work a little harder to get that bottle of campfire whiskey.
You'll need to go to a licensed liquor store to buy heavy beer or hard liquor, but light beers can be sold at supermarkets and convenient stores.
Being a Responsible Traveler in Utah
Do your part to help keep these parks clean and beautiful, and always practice leave no trace principles when camping, trekking, and spending time outdoors.
Wherever your hiking path leads you, please be respectful to the environment along the way. Always hike out your own trash and any trash you find too.
Leaving no trace also means respecting the surrounding nature. Often times there is a reason you must stick to the trails, especially in protected reserves, parks, and lands.
Most travelers understand this, hopefully, but it may bear repeating. If you love, respect, and spend a lot of time in the outdoors, do your part to keep it pristine.
Check out our post on how to be a responsible backpacker and remember: just be cool, homie.
And have a damn good hike.
---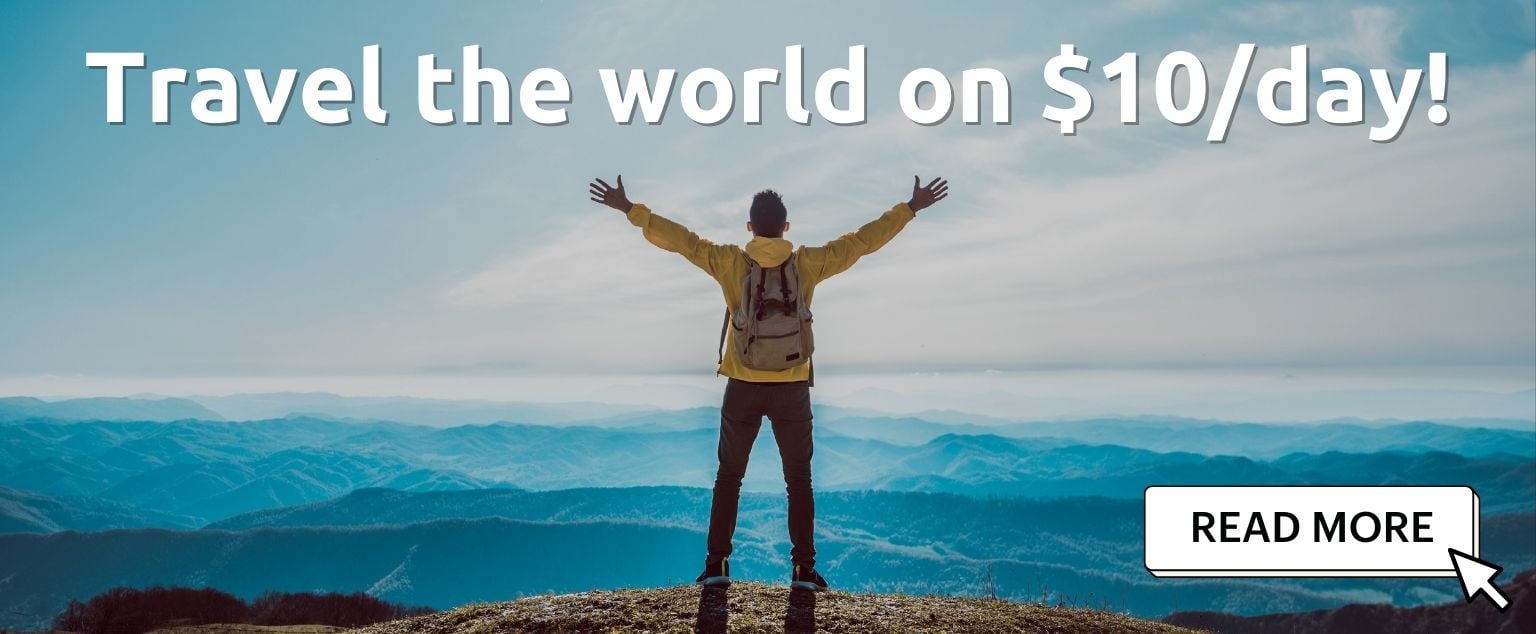 And for transparency's sake, please know that some of the links in our content are affiliate links. That means that if you book your accommodation, buy your gear, or sort your insurance through our link, we earn a small commission (at no extra cost to you). That said, we only link to the gear we trust and never recommend services we don't believe are up to scratch. Again, thank you!