So you need to know how to plan an RV trip? And why the hell not? RV road trips are the best!
It's like taking all the best parts of the 21st-century nomadic lifestyle and merging it with all the trimmings of dim and drab domestic living. The freedom of the open road enjoyed from a home-on-wheels!
However, planning an RV trip can be a nightmare. There are more nuts and bolts on those things than a space shuttle and not even the best RV tips in the world are gonna change that. They do help though…
Which is exactly why I've written this RV travel guide (of sorts) smushed full of tips and tricks for beginners! It's not a full RV road trip guide. More it's an introductory course, i.e…
How to plan an RV trip! (The 101.)
We've got plenty of beginner RV travel tips right here including how to choose the right motorhome and then on how to plan a route once you've found your perfect rig! We've got tonnes of good info in a handy step-by-step fashion—a recipe for recreational vehicular success! So without further adieu…
Here's how to plan an RV road trip to crispy, delicate, and finely basted perfection.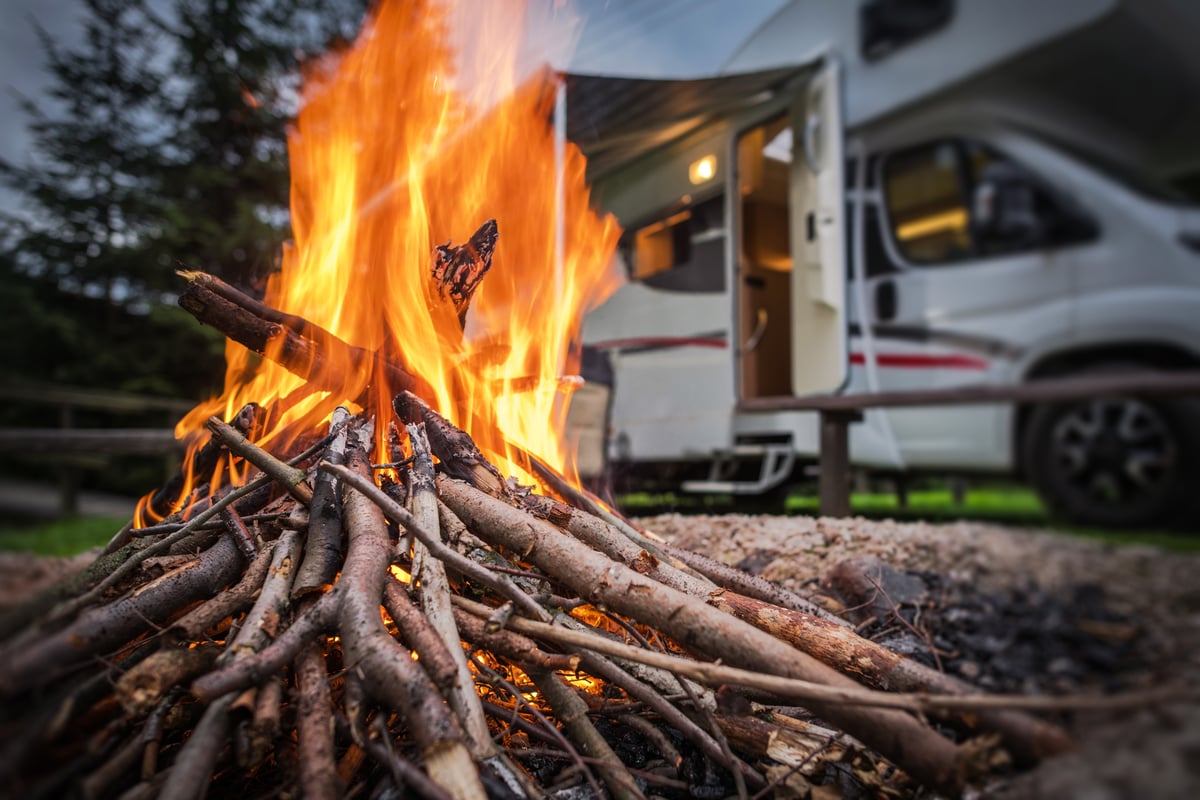 Step 1: Acquiring an RV for Your Road Trip
Right! So before you can even start planning an RV road trip, you need the most important ingredient—an RV! At the very least, you need to know what type of RV is right for your trip.
How to Choose the Right RV: The Different Types of RVs
The awful truth, folks, is that size does matter (sorry, lads). The size of your rig is gonna dictate—in a very large part—both how you initially plan your RV trip and how your road trip ultimately plays out. We can get bogged down in the terminologies, but to keep it simple…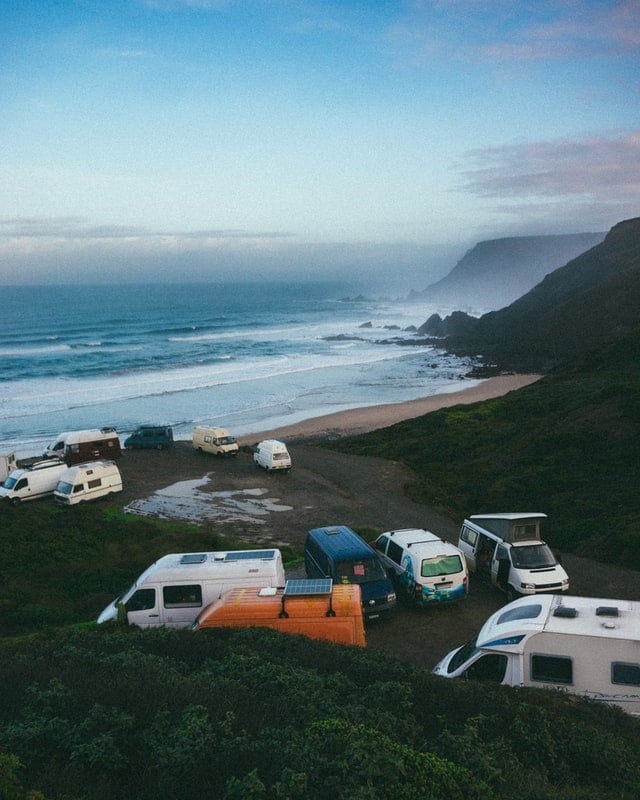 Camping Trailers – Toy haulers, fold-outs, 5th-wheelers, you name it! The downside to planning an RV trip with a camping trailer is that you're always driving around with a trailer. But the upshot?
You can ditch the mothertrucker at any time! This is particularly awesome if you're travelling in a 4×4. You can leave the trailer pitched up at camp and do all manner of mad exploration before coming home to your portable home.
Class B Motorhomes and Campervans – Hair-splitting aside, these are vans, i.e. you're living the vanlife! The vanlife is sublime, and I will always wholeheartedly recommend it.
Little (relatively), easy to manoeuvre, economic, and a vagabond's best friend. A van can get you a lot of places a larger motorhome can't, however, they tend to be built for two (or three contingent on your feelings of being farted on while asleep). Families will have to look elsewhere.
Class C and Class A Motorhomes – Snowbirds and Grey Nomads unite, these are the RVs you've heard so much about. Luxurious, roomy, and stacked with all the juicy trimmings, these truly are houses-on-wheels.
Class A motorhomes are ridonkulous—'house-bus' is a much more appropriate word. Meanwhile, Class Cs are the smaller (but by no means small) van/truck/vehicular-apartments you see. These RVs guzzle gas, are expensive to maintain, and drive like… well… houses on wheels. But it just doesn't get anymore pimpin'!
Which RV is Right for You
That ball is 100% in your court: only you know your budget, type of travel, and party size.
Personally, I'll always sing the praises of van living, but I'm a dirty smelly backpacker of the budget travel lifestyle. A van is a pretty serious upgrade over a backpack, a pair of hiking boots, and a thumb. Still, never underestimate just how much freedom a van can give you.
Otherwise, a 21-footer is the go-to recommendation. That is to say, a Class C motorhome somewhere in the size range of 19 to 21 feet. Except for a sizable bathroom, ar RV of that calibre is plenty roomy for most needs on an RV road trip.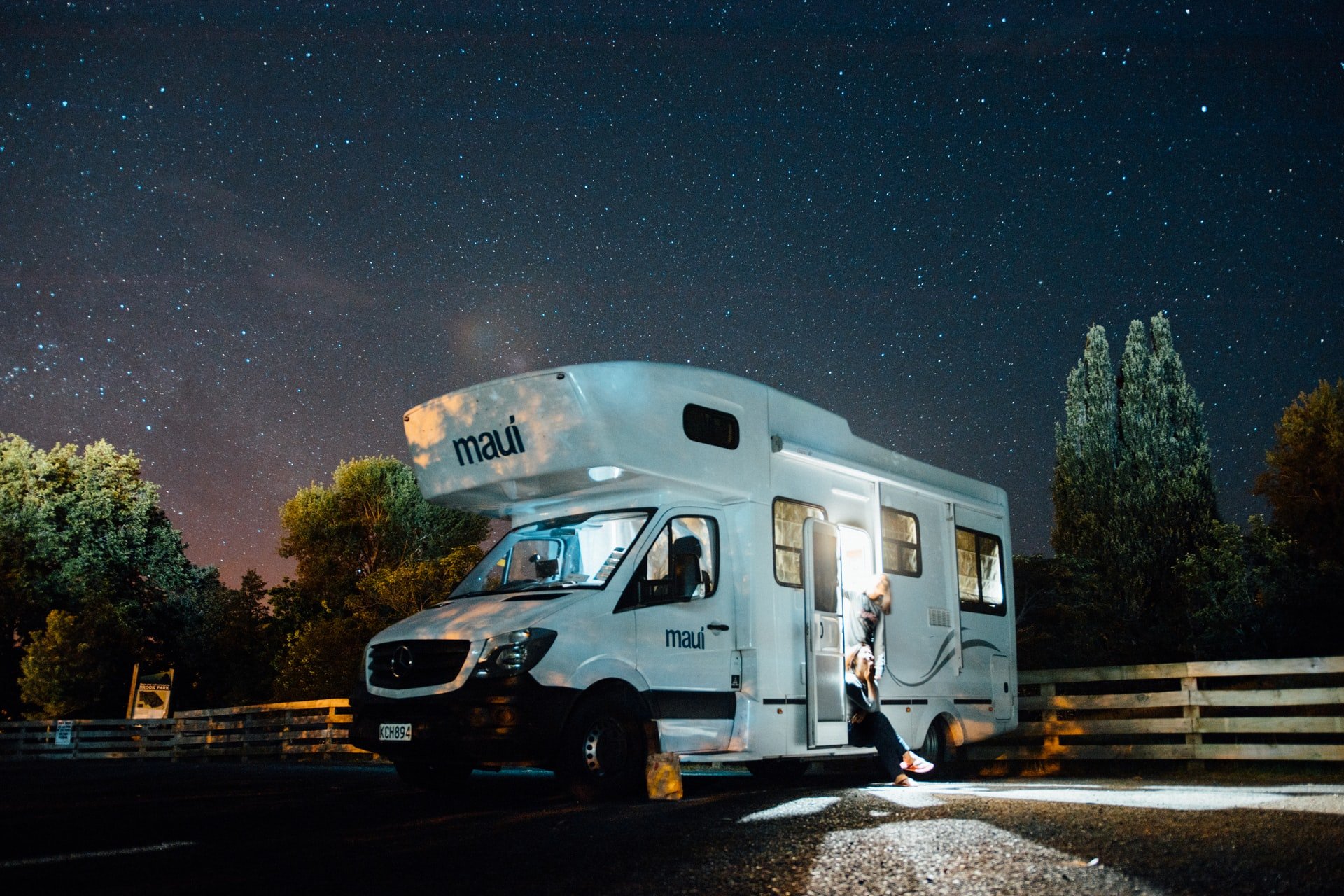 First-time RV renters are definitely not going to want to push it further than that; there's simply too much to learn. If the house-bus is calling, then it'll have to wait until you've earned your RV stripes.
Where to Rent an RV
Gone are the days of RV dealerships because, let's be honest, RV dealerships are stinky butt-stains on the underpants of society! These days, the best RV rentals are found online.
There are two platforms (amongst many more) that cover this market demand excellently—Outdoorsy and RVShare. With these guys, there are zero dealerships and zero stinky butts involved. It's peer-to-peer rental, or (in other words)…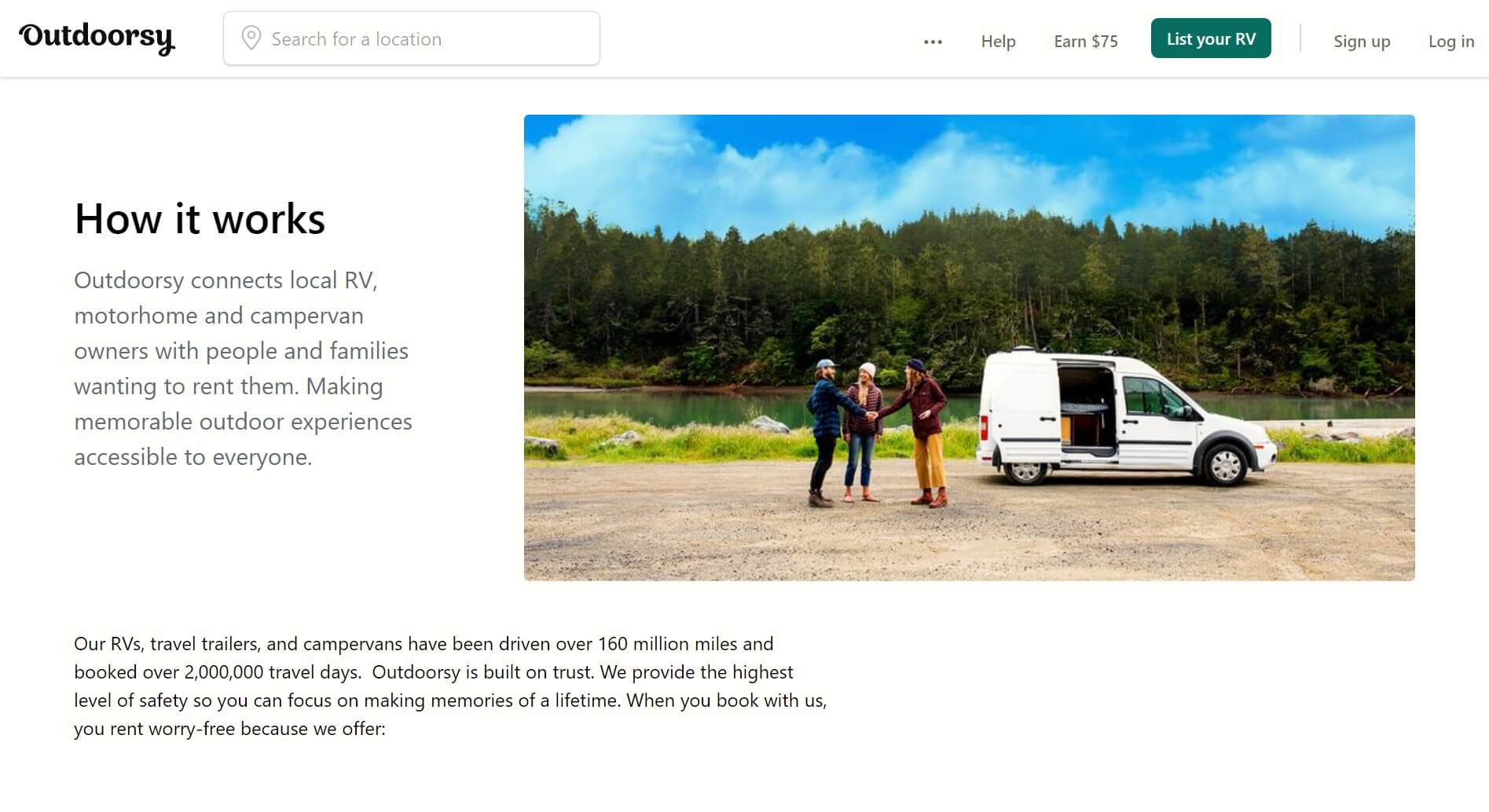 You rent your RV straight from the owner. A good chunk of your RV packing will already be done for you, and you're backed by a reputable rental organisation that isn't going to take you for a ride.
Honestly, the differences between Outdoorsy and RVShare very minimal at most. They're both kickass platforms with kickass reputations and kickass rentals!
Outdoorsy does have a higher number of raw selections (as well as a greater variety), but RVShare has the one-way rental system locked down. Customers on their first-time RV rental (or returnees to the RVlife) will be able to plan a monster of an RV trip with either of these guys.
Check them out and start planning your RV trip today!

And don't forget to grab rental insurance either! You may get some insurance coverage with your RV rental, however, not all insurance companies are created equal.
RentalCover.com has got your back. Their policies usually include all the common damages and come out cheaper than what you'll get at the rental desk
Get Your Cover Now
Step 2: Plan Your RV Road Trip Route
Got your RV? Dope. Now, the next logical question for any RV vacation planning is logically…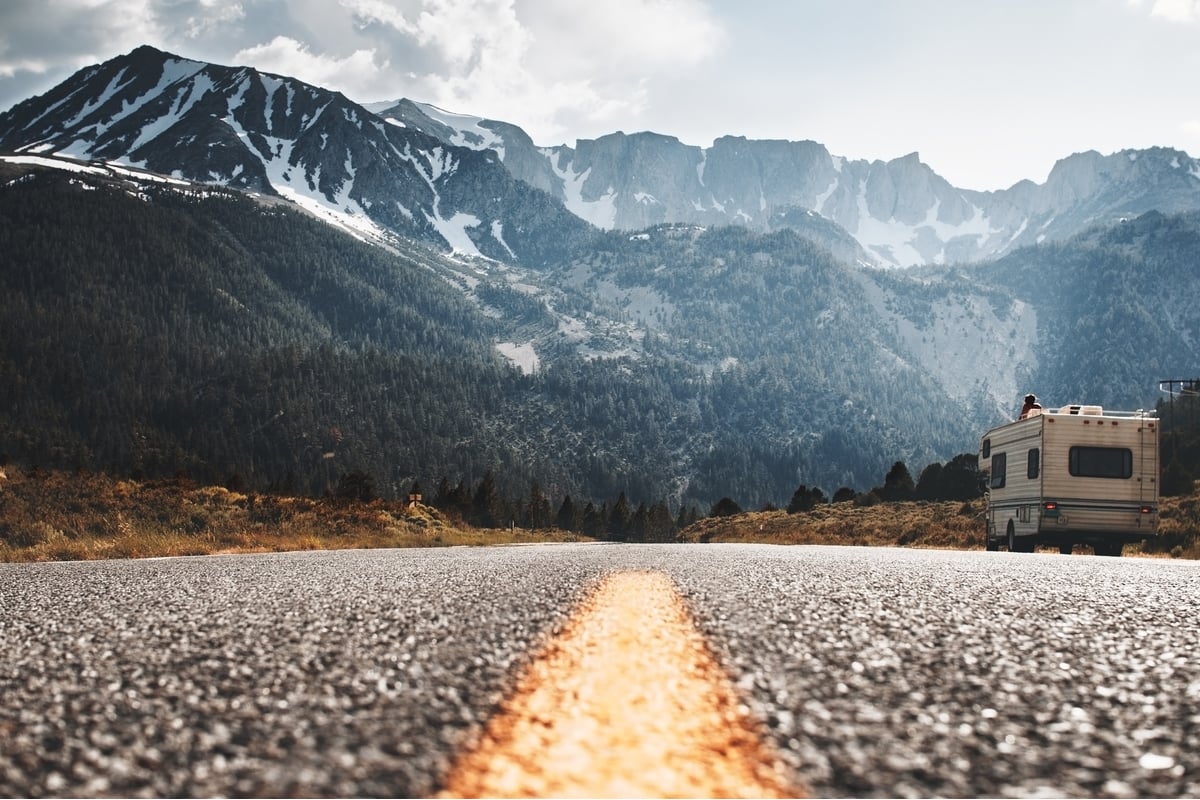 And that means knowing how to plan an RV trip route. The list of things you'll need to keep in mind for planning the route of your RV road trip isn't exhaustive, however, it is comprehensive. The key aspects to focus on are:
The timeline (how long you've got for your RV trip)
The budget (how much moolah you've got for the road trip)
The route
The route, though governed in large part by your timeline and budget, is also tied to a number of other factors:
What you want to see.
Campgrounds, RV parks, and other accommodations along the way to stop at.
What roads you want to drive. (Not all drives are created equal.)
AND the other thing that you need to consider (now being the proud pilot of a large and cumbersome motorhome) is all the nitty-gritties that can ruin the camping trip of a first-time RVer. Things like:
Passing through congested urban areas.
Construction zones and road works.
Crappy roads, low clearance, narrow bridges, and steep inclines/declines.
And tolls (congrats—your toll fees just went up).
Sweet blimey hell—that is a motherload of things to keep track of! We'll talk about your budget in a moment, but first, if you're going to learn how to plan an RV road trip, you need to know how the bloody hell to keep track of all that nonsense!
Luckily, there's a secret weapon up the sleep of all aficionados off the RVlife.
The Best RV Trip Planners – Apps and Websites
There are most certainly apps that are going to do the hard yards for you! If there's an app for Icelanders to check that they're not dating their cousin (yes, that's a real thing), then there is definitely an app for planning an RV trip.
These babies are choice. One good app can cover most of your bases. Failing that, two should be more than sufficient.
They outline routes, list places to camp, track difficulties on the road (eg. low clearances), and they can even help you manage your gas budget! Here are a few of the best RV trip planning apps: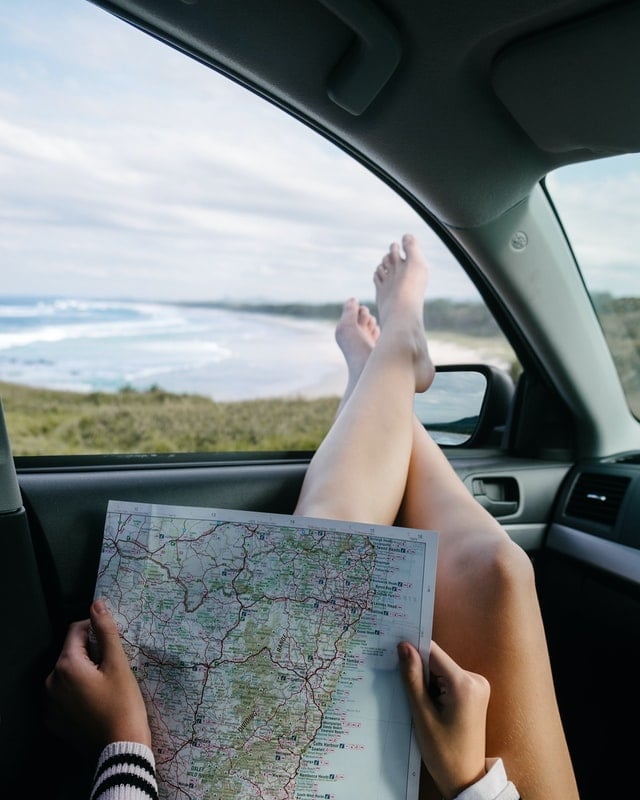 RV Trip Wizard – One of the best RV trip planners out there! It's cross-platform (PC, tablets, and smartphones) and tracks so damn much. RV campgrounds, points of interest, route planning, and even things like clearance and road hazards.
iOverlander – Pretty similar to RV Trip Wizard except with more of an international focus. Whether this or another, having a few RV trip planning apps is smart to cover your bases.
Roadtrippers – Ditto, basically. Experiment with these three platforms and see what you're fave is.
GasBuddy – A must-download for anyone planning an RV trip across the country. Not only does it highlight all the gas stations in the country, but it also tracks who's cheapest and your own gas mileage. Use it to save some cash!
AllStays Camp and RV – An extremely comprehensive app for finding campsites across North America. It's one of the best apps for finding RV camping, BUT it's not free and only on iOS. Cheapskates and my Android homeboys can instead try…
RV Parks & Campgrounds – It's free, also extremely comprehensive, and on platforms other than the platform that's the worst platform.
How to Plan an RV Trip Budget
Gas! Yeah, there are other things that factor in too, however, petrol prices and keeping your steed juiced up is going to be the main contention of your budget.
The trick to managing your budget when travelling the country in an RV is being keyed in what's gonna get ya (and how to manage it):
RV rental fees (if applicable)
Insurance costs
Travel costs (eg. driving or flying to the RV pickup)
Food, drinks, groceries, and supplies
Accommodation costs
Tourist fees (visiting attractions, national park fees, etc.)
That's the stuff you've got to consider and you've got to consider it BEFORE you embark on your great cross-country RV road trip. It's either that or run out of money halfway through and resort to sub-letting your motorhome to make ends meet.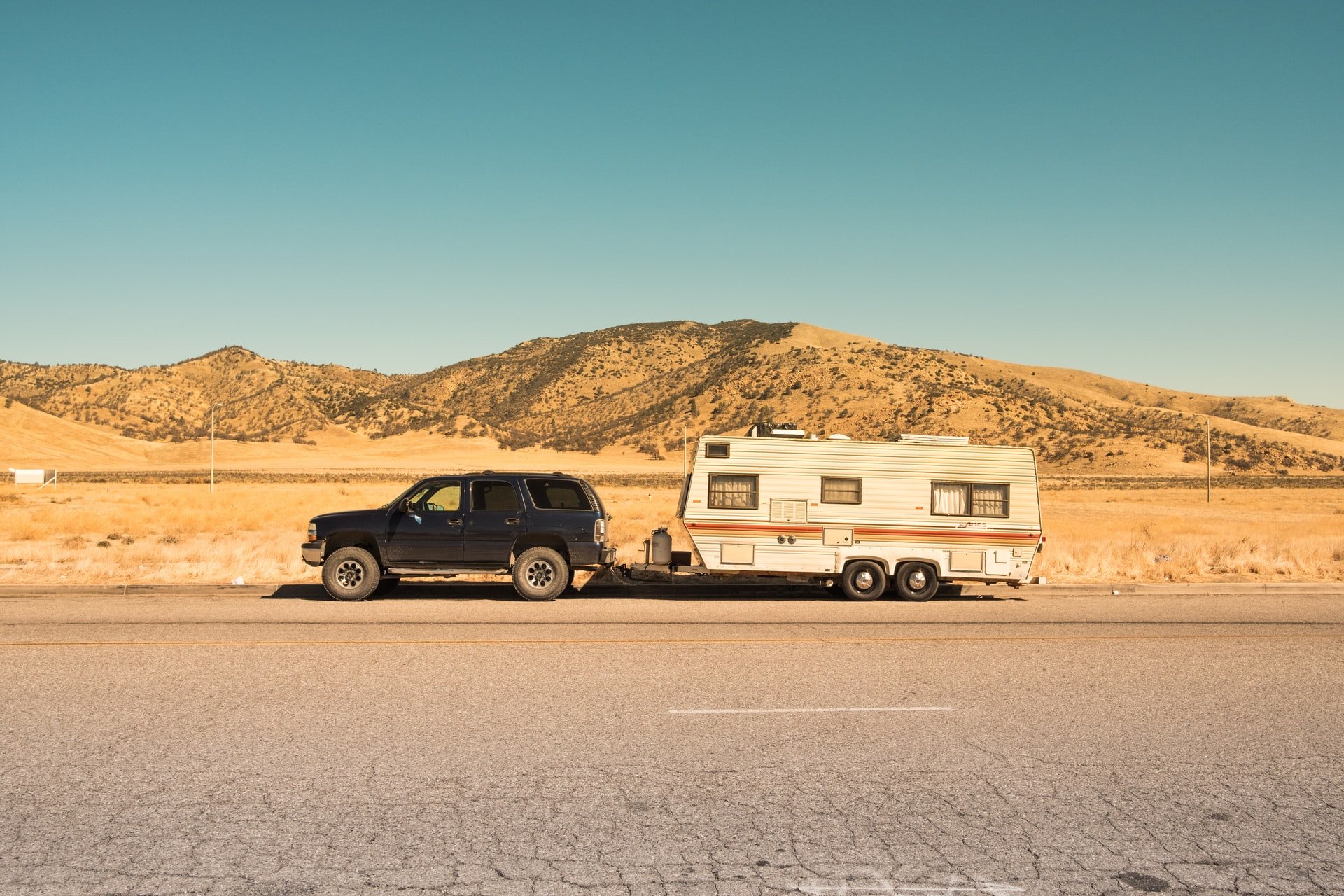 Some of this is basic budget travel 101 stuff. However, for a few RV travel tips for keeping your budget in check…
Plan your route carefully – Going with the wind is for the vanlifers. When you're lugging a heavy motorhome around, it pays to not have to double back.
Camp for free! – RV parks and holiday resorts are great but so bloody expensive. By packing basic camping supplies and sticking to basic campsites and national/state park campgrounds can bring your nightly stay cost down to $10-$20 in a lot of cases.
Better yet, 9 times outta 10, there are heaps of free campsites too! Amenities tend to be pretty bare-bones—sometimes it may be as little as a clearing in the woods—but the whole point of planning a motorhome trip is that you don't even need amenities!
Urban boondocking – 'Boondocking' is a term coined by the Americanos for what the rest of the world simply calls camping. It's camping, for free, in an RV, somewhere without any serious electricity or water hookups.
Thus, 'urban boondocking' is doing just that but in an urban setting. Sometimes the local RV parking laws allow it, at other times they do not, however, urban boondocking is both an art form and a time-honoured tradition. If you're willing to risk it to get the biscuit, you can always save some money on an RV road trip by doing the sneaky!
Petrol station coupons and loyalty program – Use 'em and abuse 'em. Sure, 5 cents off per litre may not sound like much, but by the end of your motorhome road trip, it's gonna count for a lot.
Step 3: How to Pack Your RV
Look, either you hate figuring how to pack your gear or you're one of those weird nerds that love Tetris-ing things and constantly finding new ways to minimise your setup (i.e. me).
All the same, it's important to get your packing list for your RV trip right. That means writing it down.
Use your phone if you want—personally, I'm a fan of old-school pen and paper—but put the work in. Forgetting an essential just means an unnecessary purchase (and an unnecessary headache) on the road.
Plus, nothing gets the ladies going like a good packing list! Chicks dig type-A personality traits.
RV Packing List
Much like planning your RV trip budget, there's only so much I can do for you in this regard. I'm going to list the essentials—tools and gear that's going to help keep your rig running smoothly—but the fineries in life? That's on you.
Getting your packing for a road trip on-point is always going to make the journey smoother. That just goes double for an RV. It's such a sizable beast with so many moving parts and so many things that can go wrong that you really don't want to stuff this up.
An RV rental is obviously going to come already fitted with a lot of the bits and boodles you need for a killer trip. But while your kitchen and pooping setup will already be ready to rock and roll, there are a few RV essentials—rental or not—that you shouldn't be trekking out on any road trips without:
Surge protector
Electrical adapters
Extension cords
Electrical and duct tape
Battery jumper cables
Tire pressure gauge
Levelling blocks
Wheel chocks
Extra cotter pins
Extra motor oil and transmission fluid
Water pressure regulator
Drinking water hose
Toilet chemicals
Sewer kit
RV-friendly toilet paper
Shovel
Flashlight
Fire extinguisher
Emergency road assistance kit
Large zip-close bag for documentation
And as an added bonus, here's some excellent backpacking gear that our Broke Backpacker team adore suited for any trip… with or without wheels!
Never Leave Home Without It!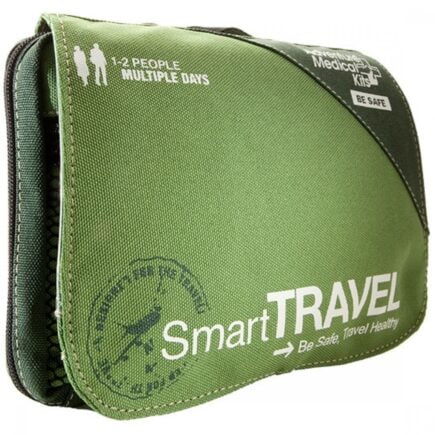 Never Leave Home Without It!
First Aid Kit
Even if you don't plan on doing anything too extreme on your trip, you never know what could happen. Cuts, bruises, scrapes, third-degree sunburn: a first aid kit will be able to handle most of these minor situations.
Keeps Your Brews Hot and Bevvies Cold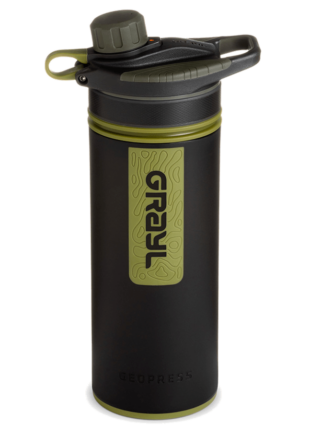 Keeps Your Brews Hot and Bevvies Cold
Grayl Geopress Water Bottle
Always travel with a water bottle! They save you money and reduce your plastic footprint on our planet. The Grayl Geopress acts as a purifier AND temperature regulator – so you can enjoy a cold red bull, or a hot coffee, no matter where you are.
So You Can See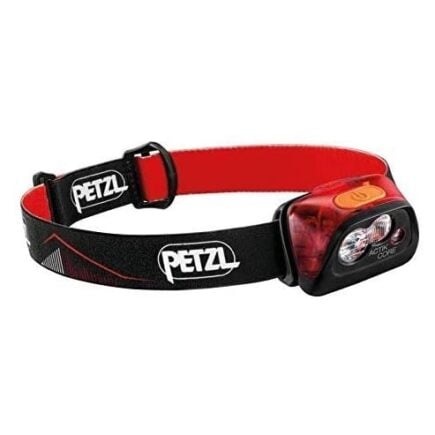 So You Can See
Petzl Actik Core Headlamp
Every traveller should have a head torch! A decent head torch could save your life. When you're camping, RVing, or just heading into the woods, a top-quality headlamp is a MUST.
The Most Massively Useful Thing an Interstellar Hitchhiker Can Have
The Most Massively Useful Thing an Interstellar Hitchhiker Can Have
Sea To Summit Microfibre Towel
I dunno what to tell you—microfibre towels are the tits! They're so compact, they dry lighting fast, and they're just a real multi-purpose tool.
In an RV, This is a Game-Changer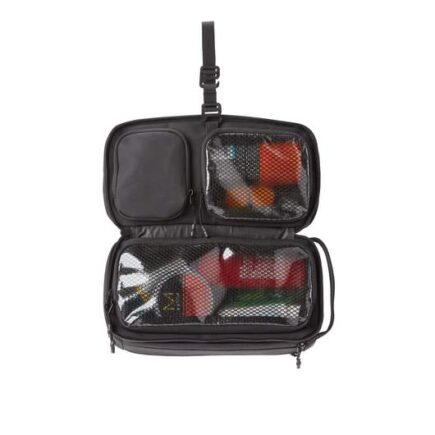 In an RV, This is a Game-Changer
Hanging Toiletry Bag
Hanging toiletry bags are an efficient bit of gear for any travels. They keep all your unmentionables organised and they can be used anywhere—just hang it up and you're good to go!
RV Road Trip Packing Tips
RV or not, always keep it light! Particularly because the lighter your motorhome is, the less you'll spend on fuel!
Other than that, here are some tips and tricks for your RV packing:
Pack evenly – As well as keeping it light, make sure not to stack your load all on one side or in one section of your RV. Similarly, pack your heavy items evenly across all four axles, and store them low too. An unevenly weighted RV is simply more dangerous to drive.
Use clear plastic boxes for storage – The more translucent your storage boxes are, the easier it'll be to find things on the go!
Plan your meals – It's tempting to just stock cupboards with tins like a rabid doomsday prepper, however, actually planning your meals ahead of time is way smarter. It's lighter on the storage, the budget, and means way fewer trips to the grocery store.
Don't use breakable items – Crockery, for example, is a monumentally stupid possession in a rumbling, grumbling, and tumbling motorhome. Go for non-fragile alternatives!
Keep the toolbox light – You'll be wanting a fine selection of emergency tools and a well-stocked first aid kit (plus several rolls of duct tape), but stick to lighter implements. Leave the heavy-duty tools at home for your return.
Don't fill the water tanks – Unless you're planning on heading out into the sticks properly. The more minimal you keep your water tanks' capacity, the (much) less weight you'll have. And that matters because…
Pack light! – I mentioned this once, and I'm sayin' it again because it's number one of any and all RVing tips: the lighter your rig, the less fuel you'll use. It matters.
Step 4: Remember the Golden Tips and Tricks for RV Trips
Too right—more RV tips! Those were just packing tips; these are the real RV travel tips any slow-cruiser of the highways and byways needs to know: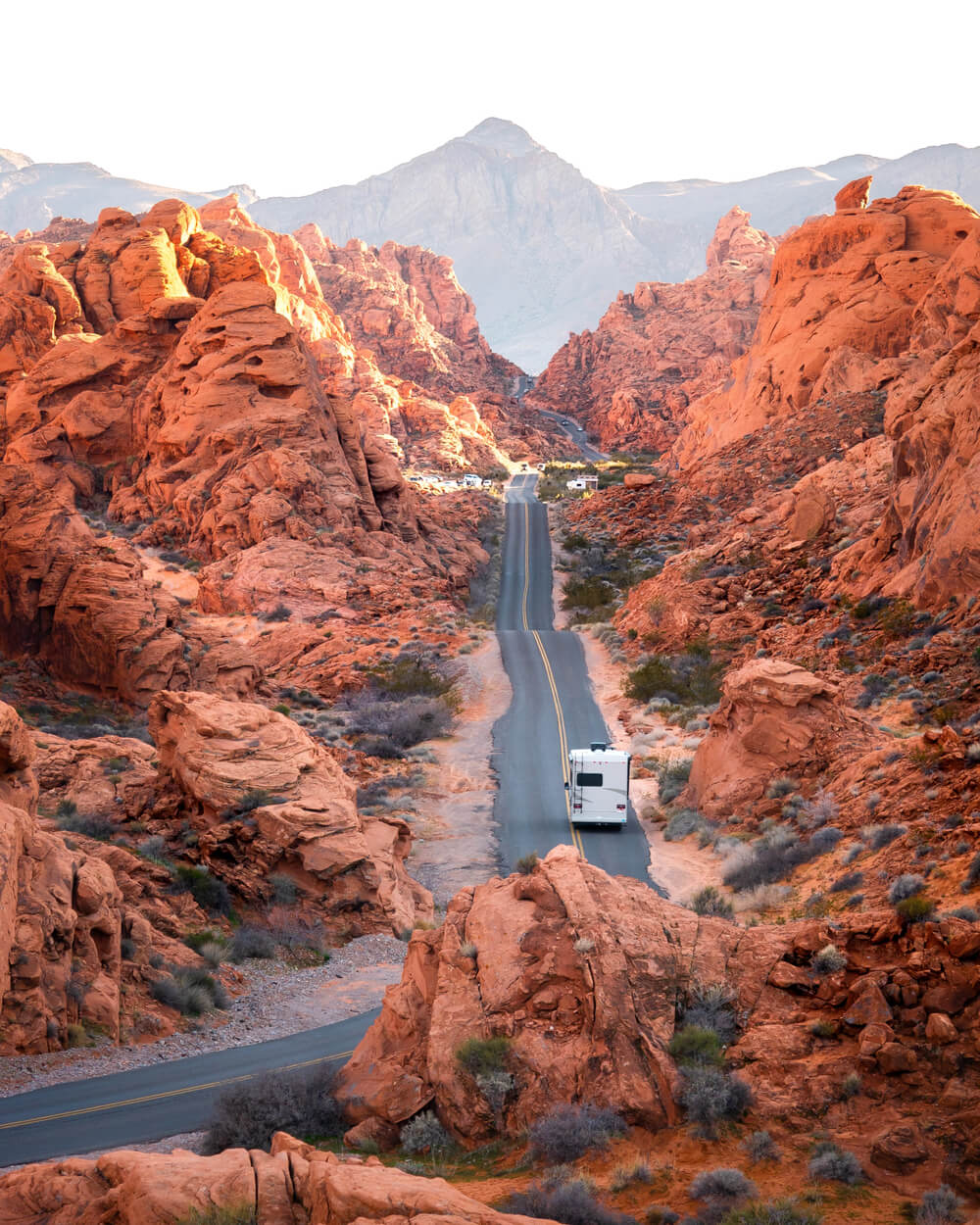 Drive slow and easy – RVs aren't built for speed at the best of times, but driving at a consistent and slow pace (<90kph/55mph) is going to boost both your gas mileage and the overall longevity of your motorhome. And keep the days of driving short—less than 4-5 hours tends to be the sweet spot to still really enjoy the day (plus driving more than 8 hours a day is actually considered dangerous).
And skip the major roads – One of the greatest tips for first-time RVers in learning how to plan a road trip is to ditch the highways. Back roads, scenic routes, and the middle of bumflap nowhere is where you want to be. A slower, gentler, and prettier life.
Boondock courteously – If you are boondocking—particularly in an urban or suburban area—be respectful. That means keeping the noise down, lights low, only staying in the same spot for one night (two absolute maximum), and, most importantly, leaving no trace. Travel respectfully and responsibly.
Book campsites in advance – Wild camping notwithstanding, paid sites—even in national parks—should be booked well in advance as they do fill up (sometimes even months ahead). Plus, you should be calling to confirm your booking and that they'll take an RV of your size and age. Some campgrounds are picky.
And plan your RV parking in advance – Generally, just etching out all of your RV road trip planning well in advance is the way to go. However, do pay attention to parking. There's nothing like showing up to a tourist attraction only to find you can't fit in the car park.
Practice makes perfect – Setup and pack-down will take some getting used to. Systems and lists are your best friend!
Accommodate for mishaps – There WILL be days things go wrong. There WILL be days where you want to leave the backseat gremlins at the nearest gas station. Hell, there might even be days where you (momentarily) consider suffocating the ball-and-chain with a pillow.
Just take a breath and take it in stride. That's all part of the fun of life on the road. 🙂
Save $$$ • Save the Planet • Save Your Stomach!
Drink water from ANYWHERE. The Grayl Geopress is the worlds leading filtered water bottle protecting you from all manner of waterborne nasties.
Single-use plastic bottles are a MASSIVE threat to marine life. Be a part of the solution and travel with a filter water bottle. Save money and the environment!
We've tested the Geopress rigorously from the icy heights of Pakistan to the tropical jungles of Bali, and can confirm: it's the best water bottle you'll ever buy!
View on REI
Read the Review
Step 5: Protect Yourself – Get RV Insurance!
As I mentioned, driving an RV around is a whole new world of stress and exasperation. Imagine you'd been riding mules your whole life, caravanning across the desert wastes by way of ass. One day, suddenly, a mate asks you to park his woolly mammoth…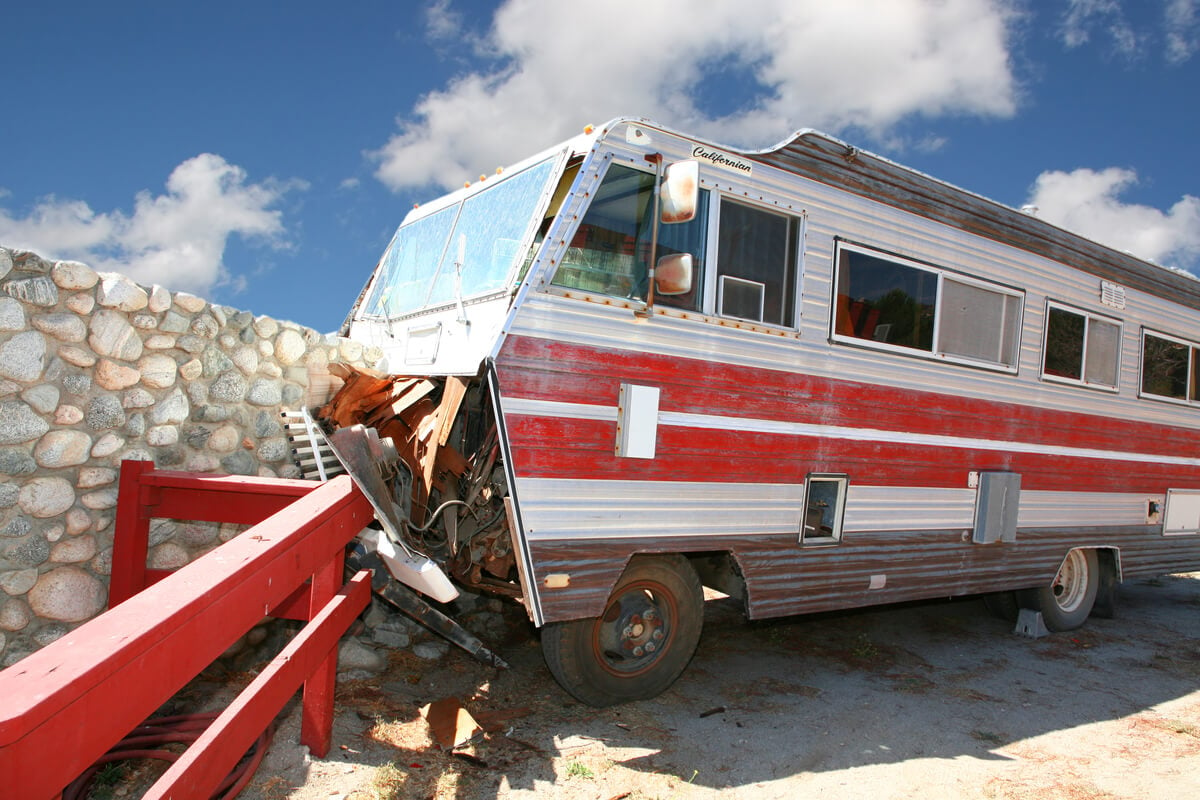 There are a couple of things you can do to make your RV road trip smoother. One is to key yourself in on how to drive an RV safely. Two is to make sure that it (and you) is insured!
Always consider travel insurance before ANY trip.
Obviously, your RV is going to need insurance, but please consider making sure your person is insured too! Travelling without insurance could be risky. Presenting The Broke Backpacker's go-to insurer – World Nomads Travel Insurance!
ALWAYS sort out your backpacker insurance before your trip. There's plenty to choose from in that department, but a good place to start is Safety Wing.
They offer month-to-month payments, no lock-in contracts, and require absolutely no itineraries: that's the exact kind of insurance long-term travellers and digital nomads need.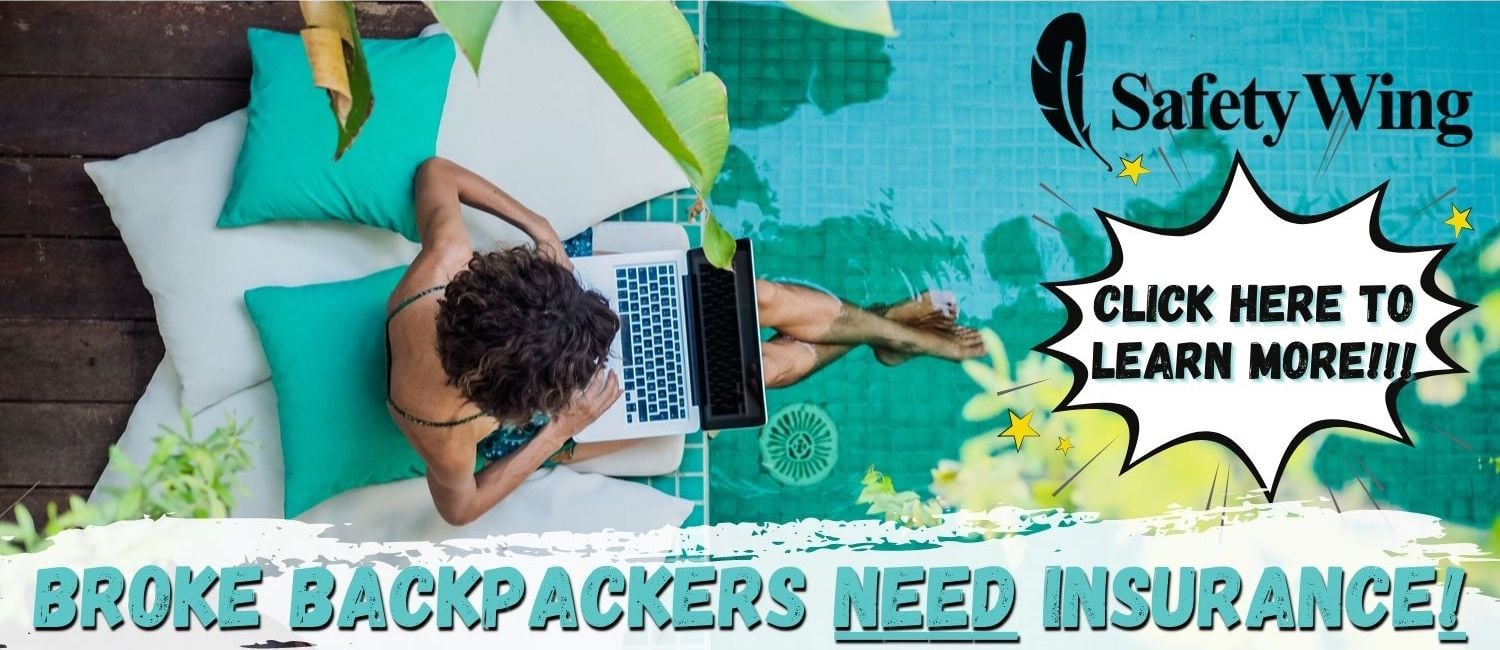 SafetyWing is cheap, easy, and admin-free: just sign up lickety-split so you can get back to it!
Click the button below to learn more about SafetyWing's setup or read our insider review for the full tasty scoop.
Not sold on World Nomads? Then check out our roundup of the top insurance providers for travellers and see what floats your boat!
Step 6: Drive!
And now you know exactly how to plan an RV trip—smashing! Armed with this RV trip planning guide, there's no reason you can't go and bombastically boondock your way across the country's greatest hits and most beautiful drives.
But before we tie this up, I have one final RV road trip tip for you—write a checklist! Seriously, write a checklist for your first RV trip. And perhaps purchase an RV lover's gift for either yourself or a friend because why not.
Take the best parts of this guide (meaning, all of it), and think about what you need and need to do. Only you know your wants and needs, so it's up to you to figure out the tricky stuff! Your personal RV packing list, buying or renting, your route and budget: this is the stuff you've gotta think about (and write down) when planning your motorhome road trip.
So no dilly-dallying! The open road is waiting, and all that stands between you and it is a whole bunch of dotted i's and crossed t's. Then, once the RV admin is attended to, there's nothing left except for step 6…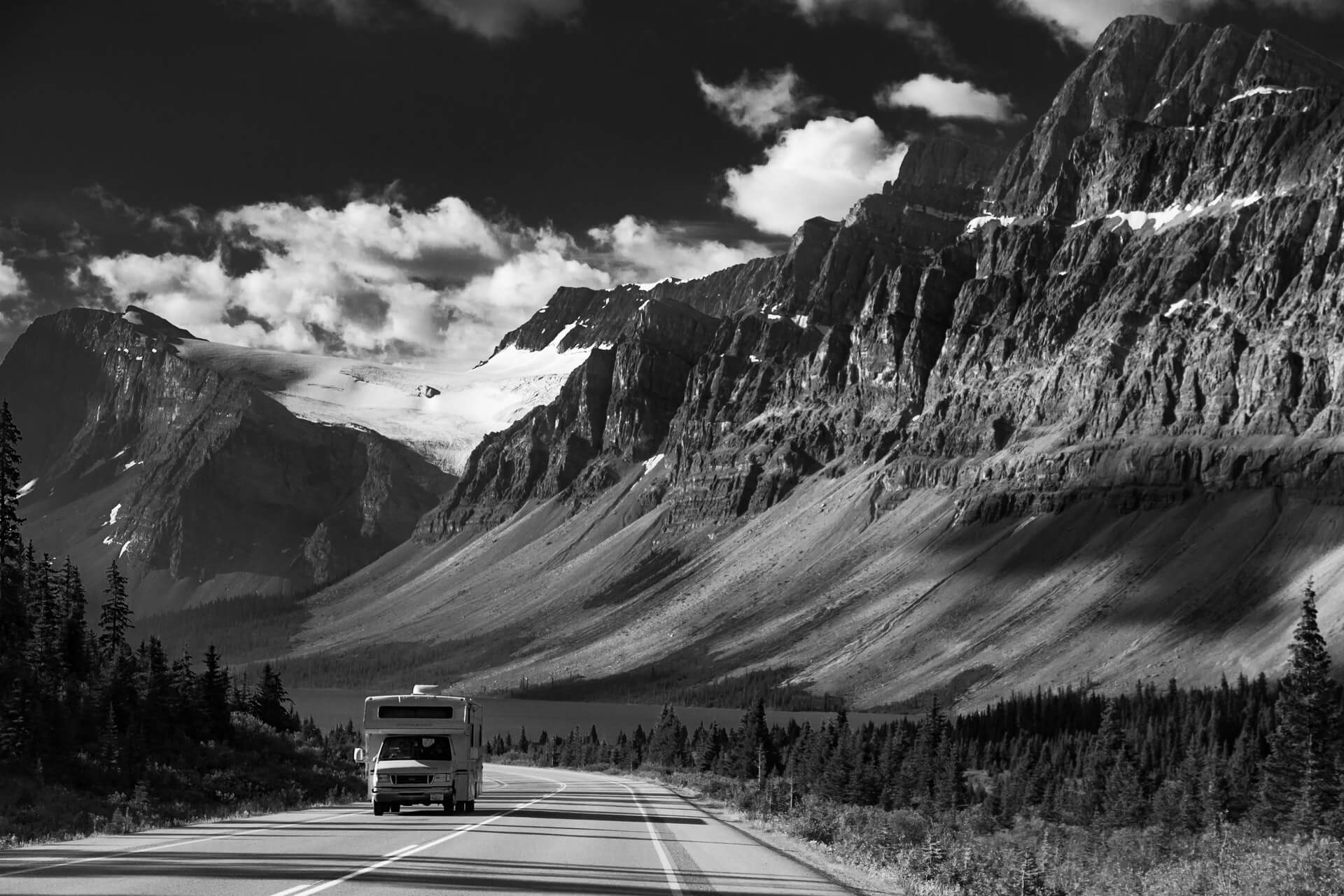 ---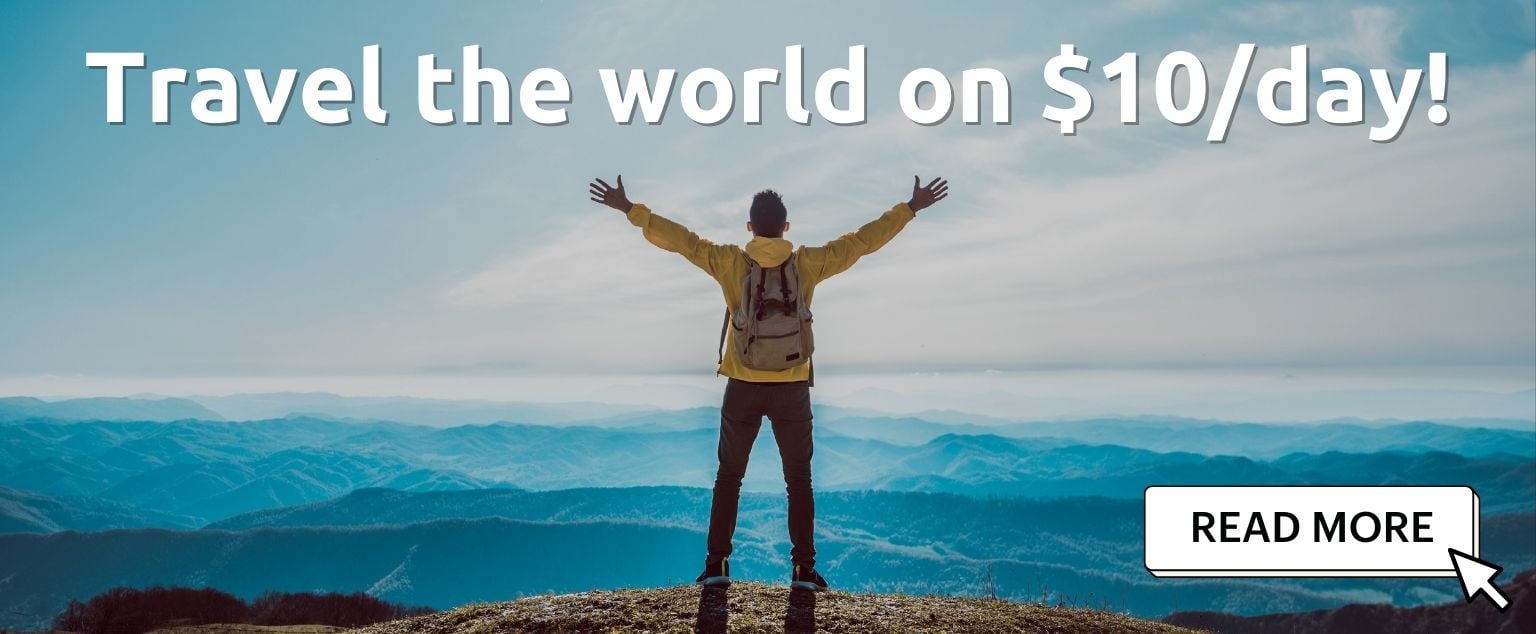 And for transparency's sake, please know that some of the links in our content are affiliate links. That means that if you book your accommodation, buy your gear, or sort your insurance through our link, we earn a small commission (at no extra cost to you). That said, we only link to the gear we trust and never recommend services we don't believe are up to scratch. Again, thank you!