Sorting out a packing list for an RV trip is just no fun. The RV trip itself? Bleeding fantastic!
The feeling of satisfaction from a neatly Tetris-ed motorhome packed with every RV camping supply and essential imaginable? Absolutely priceless.
But the process of actually writing the packing checklist and getting that fat lotta crap into your RV? It'd probably be more enjoyable to just park your rig on your foot.
And then in swooped The Broke Backpacker with its complete RV packing list. A complete list for all connoisseurs of the RVlife – both newbies and veterans alike.
Today, we're talking about how to pack a motorhome! Every single thing YOU NEED for RV camping… it's all here. Throw that into the mix with a few RV packing tips-
And you've got The Broke Backpacker's ULTIMATE RV packing list! Read it, print it, write your own – doesn't matter. Let's just get the boring crap done so you can get on to the fun stuff.
The adventure. 😉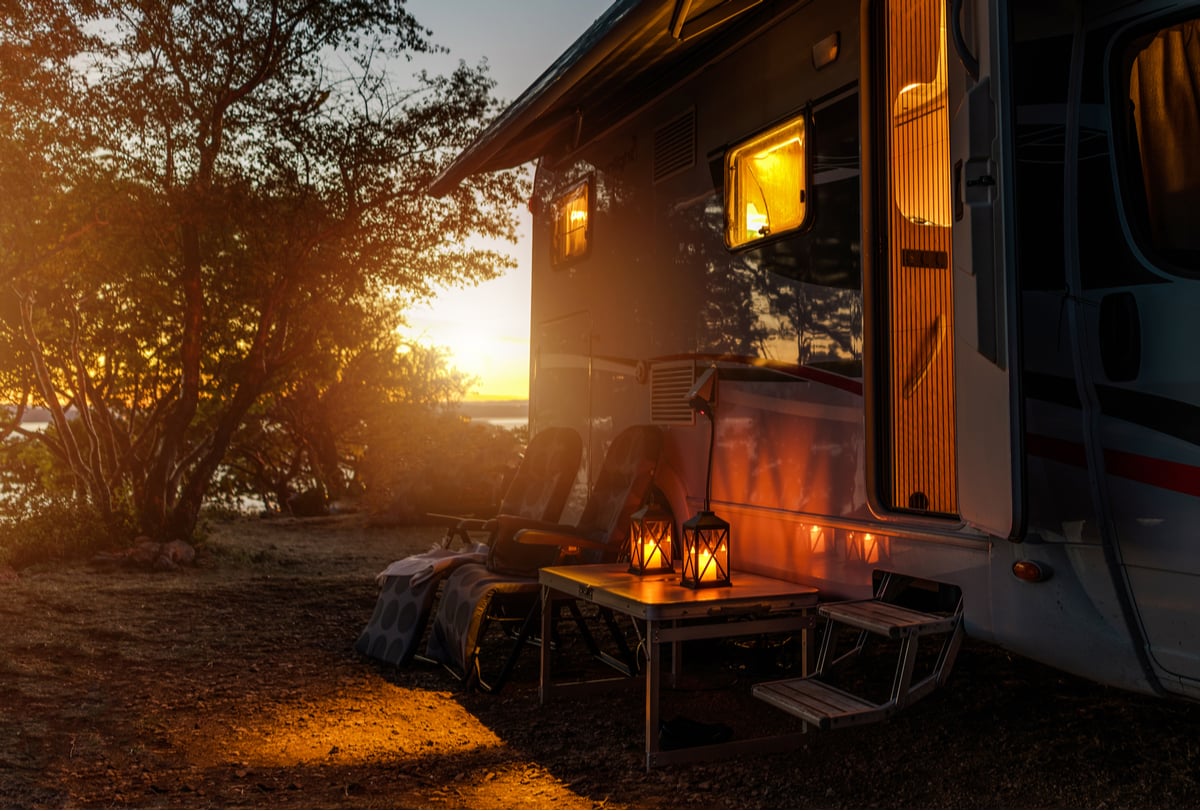 Top 21 RV Must-Haves for Newbies
We're starting off with what I consider the most essential of the RV packing essentials. Newcomers to the world of RVing are definitely going to want to tune in.
A few of these pieces gear are RV-specific, some are just useful pretty much anytime on the road, but they're all something you're going to want in your rig!
1. First Aid Kit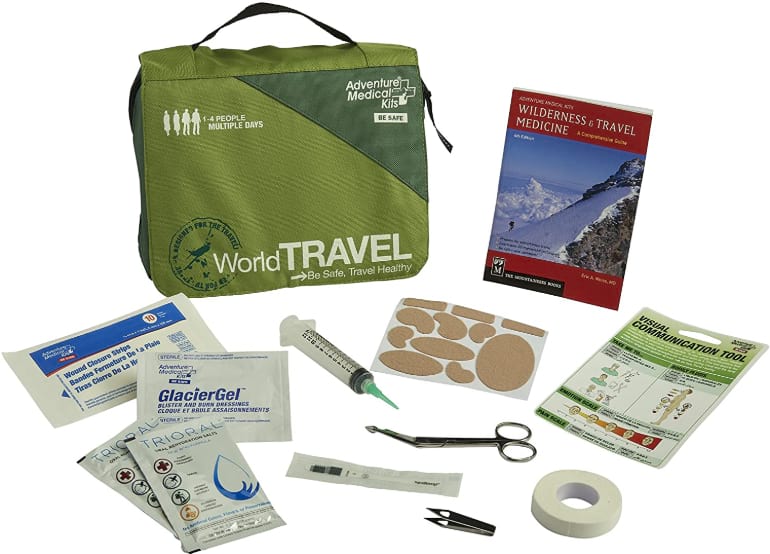 Let's start with the obvious: a first aid kit! No RV packing list is complete without a first aid kit.
Pack it in your rig – somewhere convenient and easily accessible – and leave it stocked and forgotten about until you need it (hopefully, never). A proper travel first aid kit is the literal definition of something "better to have and not need".
2. Travel Insurance
Annnd speaking of something better to have and not need, this is a piece of essential RV packing that you can't pack but also never want to leave home without. (You should probably also go ahead and get some additional RV insurance too as Travel Insurance does not cover vehicles)
The sad truth of life is that shit happens. Crashes, broken bones, renegade pigeons flying into the engine… these are the things that put a halt to our grand adventures, and the antidote to life's little mishaps is insurance!
Do, please, consider getting some solid insurance coverage before you take off. You wouldn't ever catch a member of The Broke Backpacker team dead (lol) travelling without insurance. Most of these madlads stick with the tried-and-true professionals: World Nomads Travel Insurance. Before you purchase a policy though, do check with them that your RV trip is covered under the policy.
ALWAYS sort out your backpacker insurance before your trip. There's plenty to choose from in that department, but a good place to start is Safety Wing.
They offer month-to-month payments, no lock-in contracts, and require absolutely no itineraries: that's the exact kind of insurance long-term travellers and digital nomads need.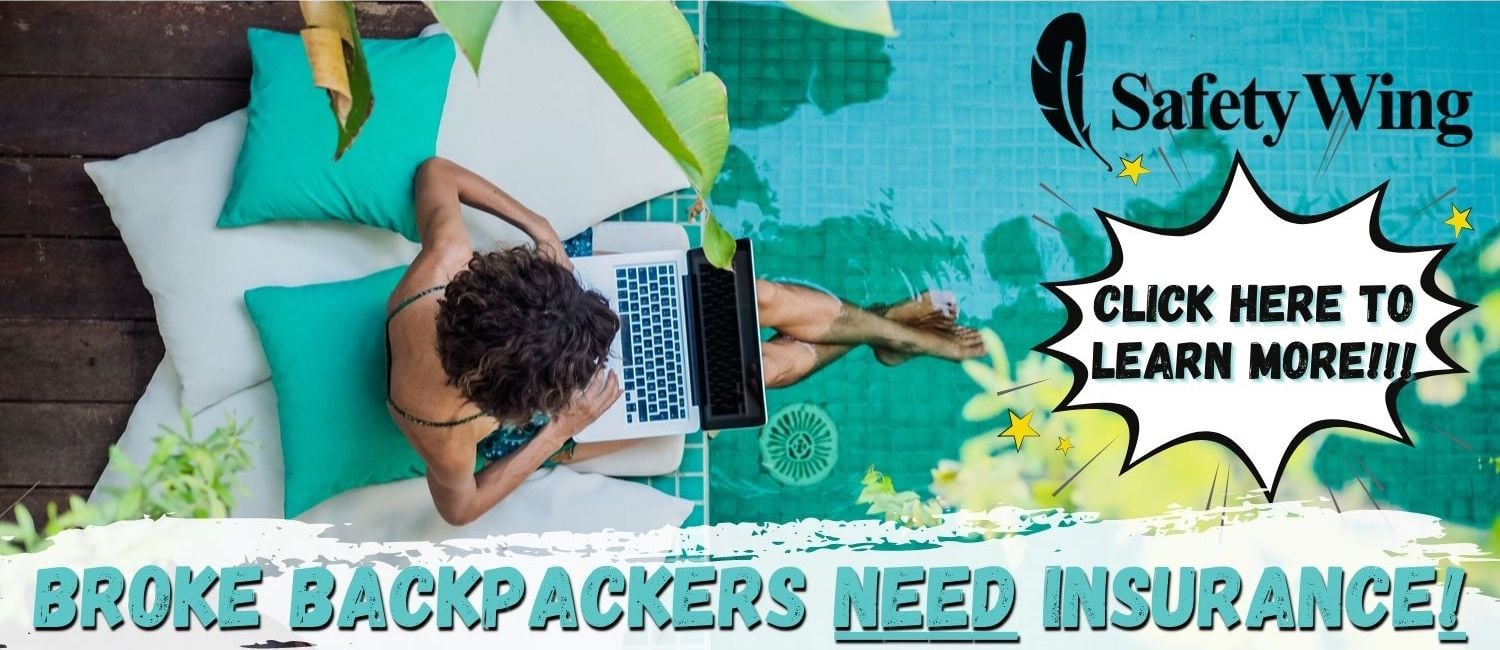 SafetyWing is cheap, easy, and admin-free: just sign up lickety-split so you can get back to it!
Click the button below to learn more about SafetyWing's setup or read our insider review for the full tasty scoop.
3. Wheel Chocks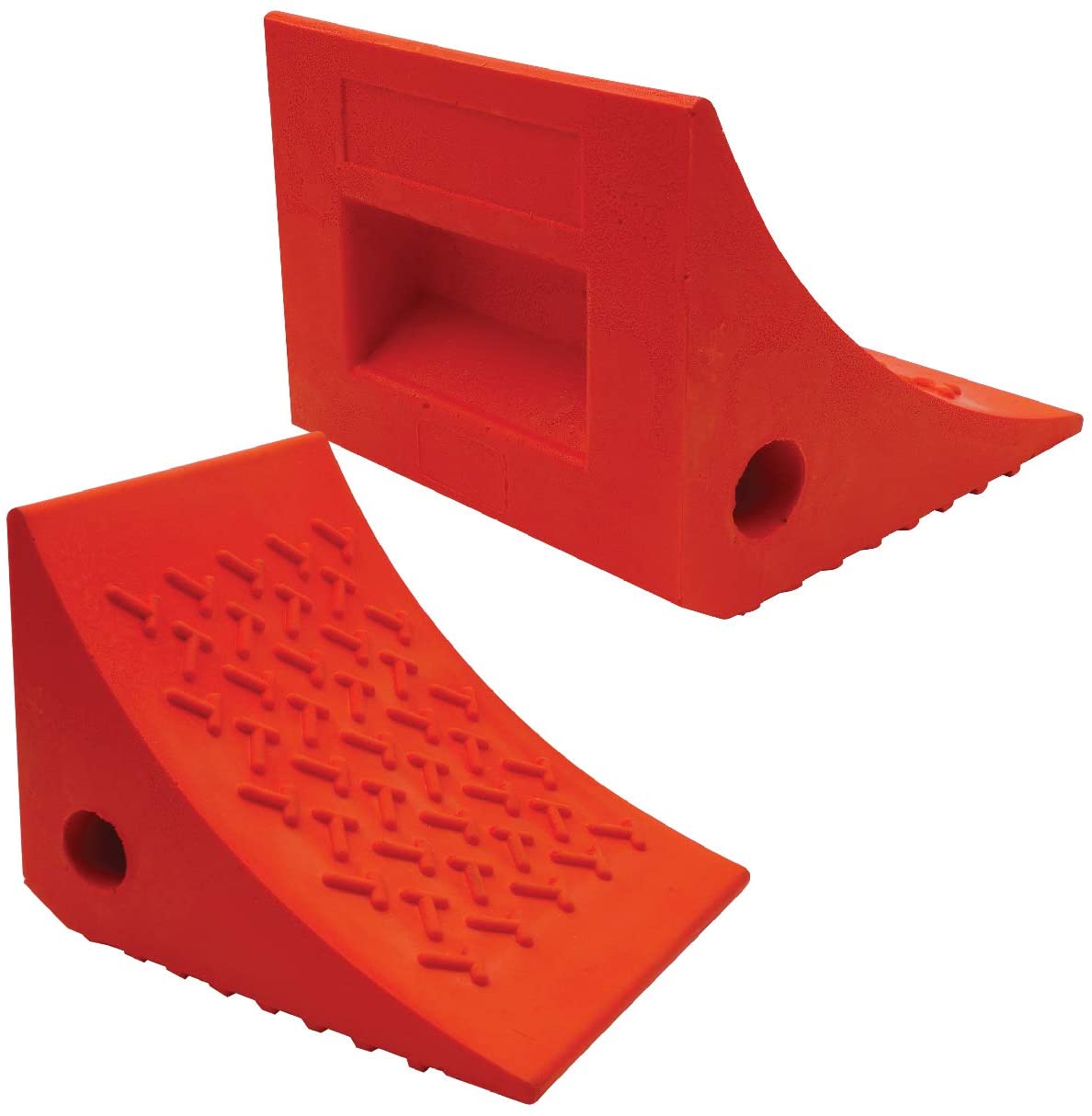 It's time for something RV-specific on our packing list, no? Wheel chocks (sometimes called wheel blocks) are blocks you stick under your rig's wheels. Whether you're crafting a full-time RV packing list or just one for a weekend trip, don't forget to chock your rig.
RVs are heavy. They can be hard to get rolling, but once they do start rolling, they're even harder to stop. You don't want your RV rolling away and instead ending up a flotilla somewhere else… or a submarine.
4. Wheel Levellers
The Pokemon Red to wheel chock's Pokemon Blue: no RV packing checklist is complete without wheel levellers. They do exactly as the name suggests – level your RV.
Sometimes, you won't have the privilege of parking on perfectly flat ground. And if an RV is in use while on a slope, a lot of things can break down. RV fridges are not fans of minor inclines.
Plus, it's just uncomfortable sleeping at a 45-degree angle. And sex at a 45-degree angle?
Actually… that's still pretty dope.
5. Travel Towels
At this point in my career, I've written a fair share of packing lists. Somehow, microfibre towels (or their equally sexy counterpart – bamboo towels) ALWAYS make the list. You know why?
Because they're goddamn spectacular!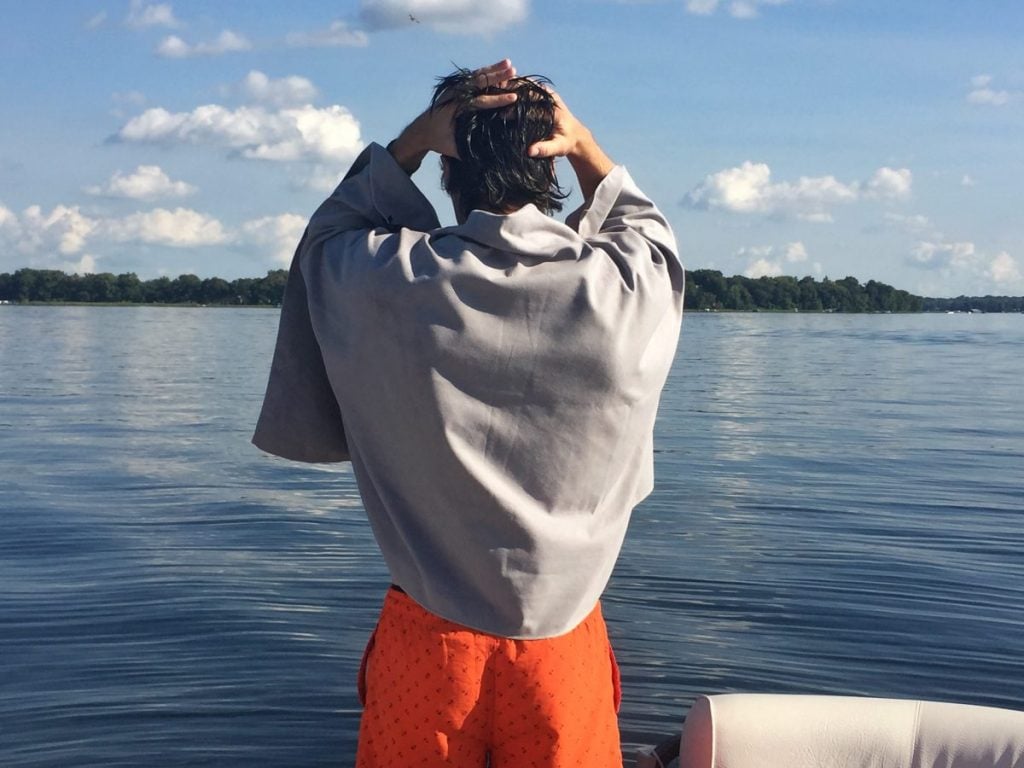 Super compact, super portable, and super insanely quick-drying is the name of the game! Sure, it's an RV; you could just carry a bunch of normal and boring bath towels. But once you get in on the portable travel towel game, you'll never look back.
6. Emergency Roadside Kit
Remember how I said that shit happens? Well, in the biz, we call that an emergency. And when emergency strikes, grab your emergency kit! It's mandatory packing for any road trip.
What actually comes in your emergency roadside kit tends to vary from kit to kit. Often, it's just some of the other RV gear you'll find on this packing list, extra equipment ready for a breakdown, and a space blanket along a couple of granola bars or something. Trust me – the last thing you want to have happen in a pinch is to go hungry.
Being hangry never solved an emergency.
7. Portable Generator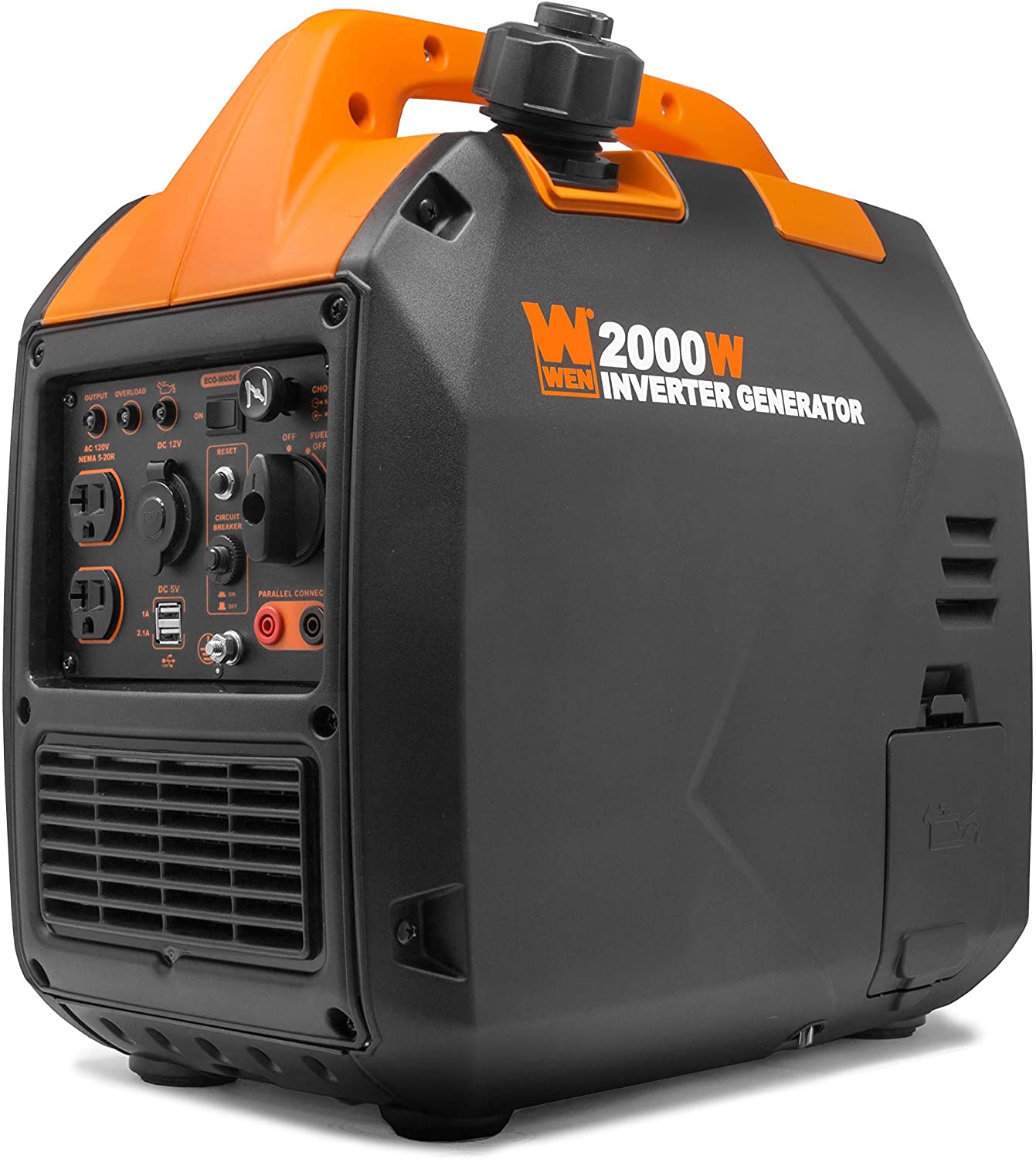 Your RV is probably already going to have many forms of power. It'll probably have solar power, a car battery, or a hookup at a powered site. And, sometimes, all of that goes to hell and then there you are thinking-
Why the hell didn't I bring a portable generator?
Don't let your lights go dark and your fridge warm: bring a backup generator.
8. Grayl Geopress
Much like my undying fetishisation of microfibre towels, we plug the Grayl Geopress a lot on The Broke Backpacker. And, once more, that's because it's the bee's tits! (Is that how that saying works?)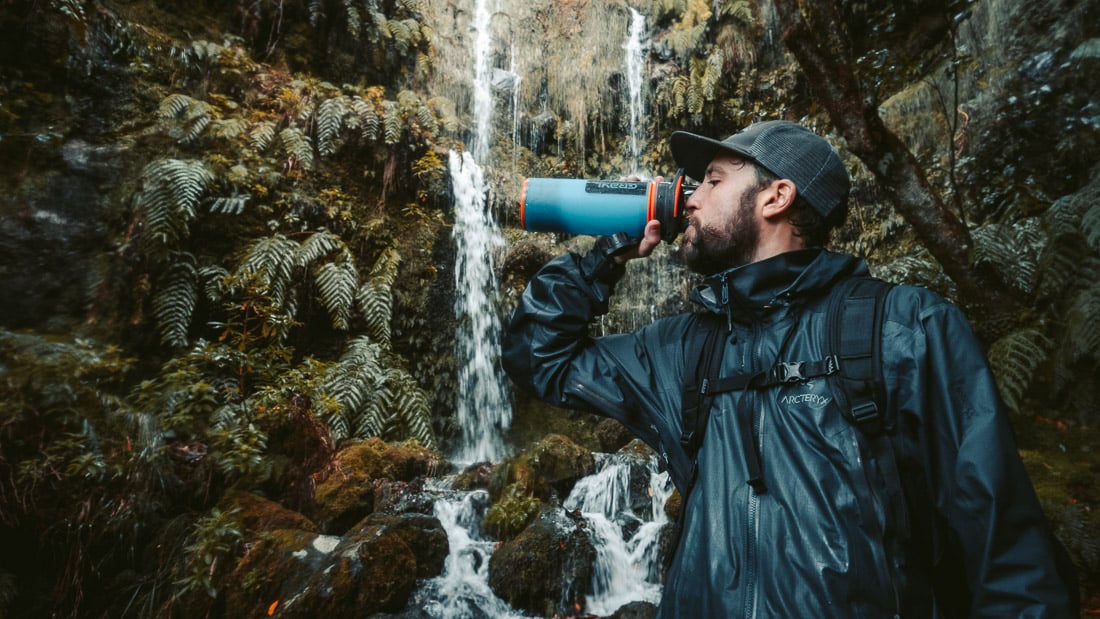 A Grayl Geopress lets you drink water from quite literally ANYWHERE. A muddy puddle in Cincinnati, a stream in the Himalayas, or even from the goddamn Mama Ganga herself! Parasites, bacteria, viruses; heavy metals, light metals, or even just that gank aftertaste – doesn't matter! The Grayl Geopress always has your back.
It's not so much an RV necessity as it is a just a kickass piece of gear for all outdoorsy humans. Some might call it a life necessity… or, at least, it is for those of us without the joys of a home with a tap to drink from.
9. Toolbox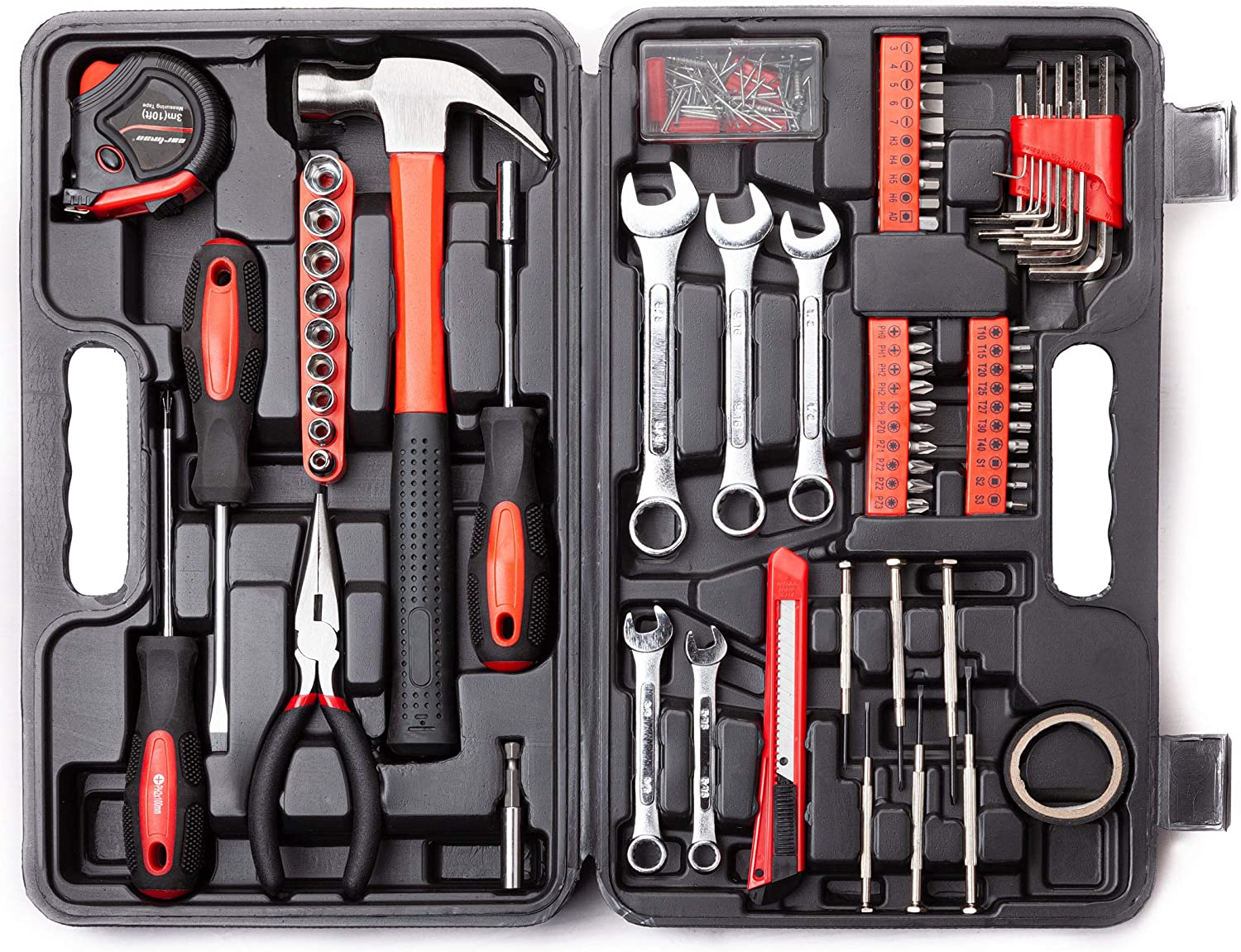 Don't even stick a toolbox on your RV packing list – just buy one, put it away in your camper, and may it never leave again. If you're a tool-sy kinda person, buy a big one filled with all kinda fancy and useless crap. If you're a smart person, get a small one and only fill with RV-relevant equipment.
But never leave home without your tools. There aren't many things in this world that can't be fixed with a screwdriver, spanner, and a roll of duct tape.
Except a broken heart. #2deep4u
10. RV-Friendly Toilet Paper
Did you know they make RV-friendly toilet paper? Cause I bloody well didn't!
The deal is that regular ol' TP is gonna wreak havoc on your rig and your pipes: it clogs them up real good. Some veterans of the RVlife insist that normal dunny paper is fine, but why take the risk?
Instead, make sure one of the things you pack when preparing for an RV trip is RV-friendly toilet paper. It disintegrates quickly and is specially designed for use in all RVs.
And, failing that, just wash your bumhole South Asia style. Here's a hot take, folks: running out of TP is a true first-world problem.
11. Headtorch
Bro, you should be packing, like, fourteen headtorches in your RV. One lives in the toolbox, one in the glovebox, and 12 others scattered around your rig like an Easter Egg scavenger hunt.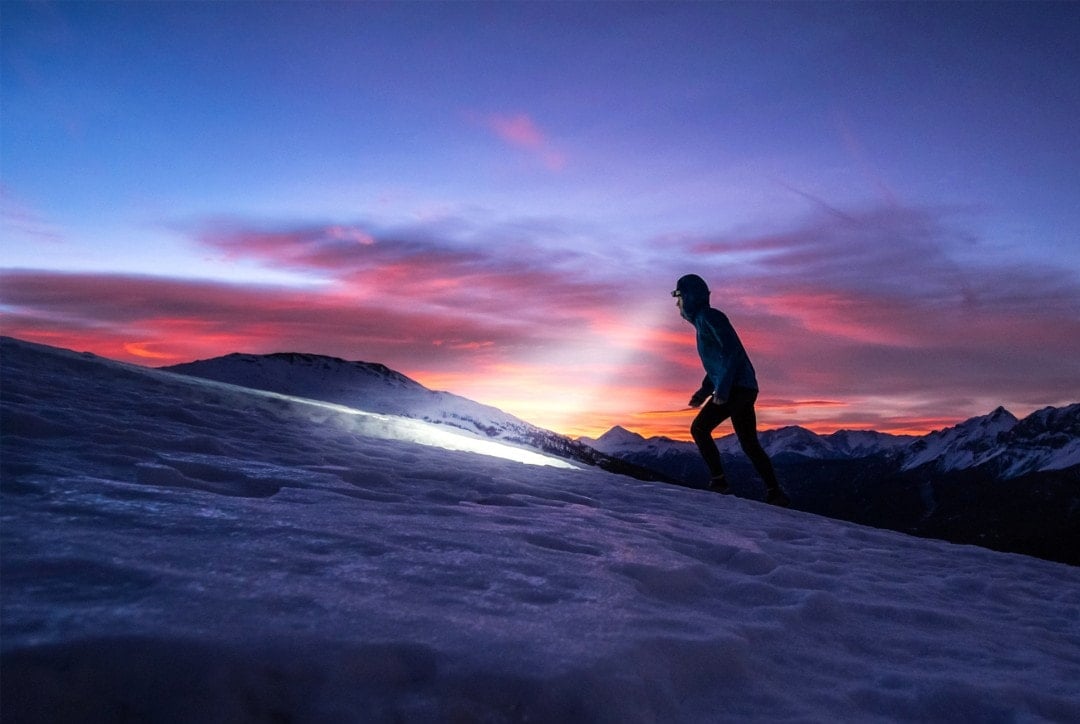 I don't care whether you're backpacking, RVing, or going to the supermarket to buy milk: ALWAYS carry a headtorch. It's an indispensable tool that no nomadic soul should ever be venture anywhere without. Make sure it's on your RV essentials list and never take it off.
I have a tendency to buy a cheap $10 Amazon headlamps which have a tendency to break two months later; the smart members of the team instead buy Petzl-brand headlamps because they're the cream of the crop and as trusty as any benevolent steed.
And if it's got rechargeable batteries? Well, that's just bonus points.
12. Sea To Summit Hanging Toiletry Bag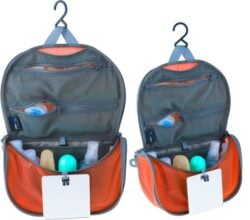 This thing is mean and for one simple reason: it hangs up! All your toiletry packing and other doodads go in the bag (with its multitude of handy organisational pockets) and then the bag hangs on the wall.
When you're living in a small space driving around the country and constantly packing and unpacking your rig, you'll quickly see the benefits of this nifty tool.
RV Packing Beginner Tips #1: Have systems and use them well. Everything in its place. And if that place can be hanging and outta your grillz… perfection. 🙂
13. Bug Spray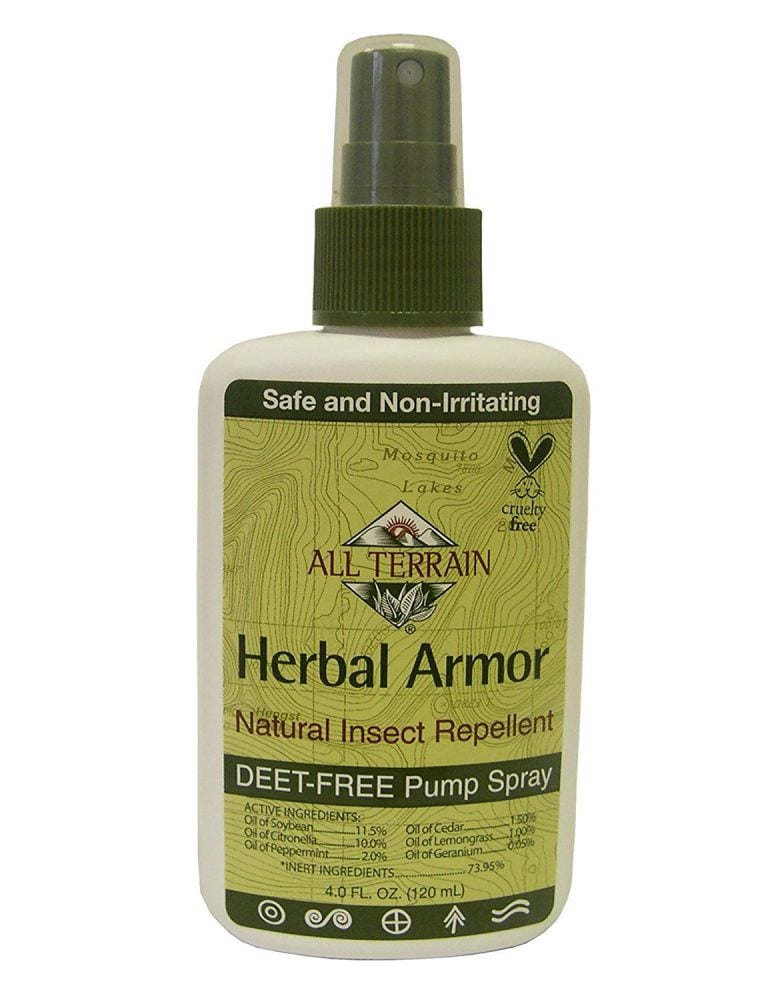 Bugs are another thing that you want to keep right outta your grillz (and everywhere else). Knowing how to handle mosquitoes and other rascals while travelling is crazy important.
Bug spray, mosquito coils, or one of those pew-pew zappy lantern things – whatever it is, make sure it's always packed in your RV. Leeches and ticks are other nasties to watch out for when you're RV camping too.
Something to handle the creepy-crawlies and fly-ie-wilies is one of the necessary things you need for RV camping. In fact, it's really just a necessary camping supply no matter your style!
14. Fire Extinguisher
I mean, if you need an explanation for this, you've got bigger problems than sorting out your RV packing list. Have one in your rig and easily accessible AT ALL TIMES.
And probably a fire blanket too.
15. Daypack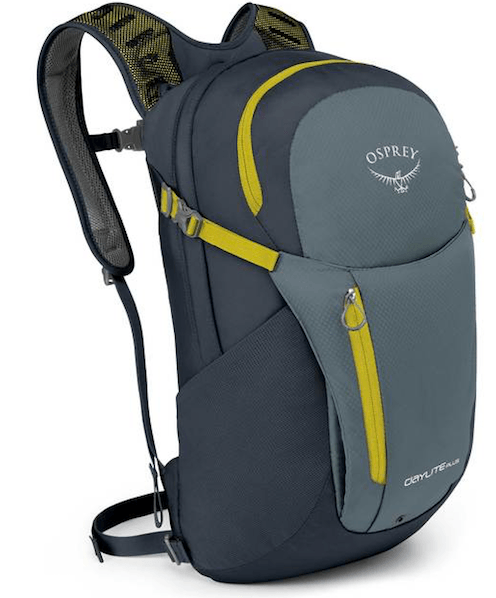 Think of all the wandering you'll do! Oh, the places you'll boondock – forests, beaches, prairies, lakes, gorges, your best mate's cousin's ex-wife's driveway (networking is a wonderful thing). For all those random day adventures away from you rig, you'll need a daypack!
I could stand here and tell you all the pros and cons of the best travel daypacks, or I could just skip the bull and tell you to buy the Osprey Daylite Plus. Osprey makes some of the best backpacks in the goddamn universe and the fact that they come with a near-bulletproof warranty (even though there's a good chance you'll never need it) just ties the parcel together.
Ultimately, no RV camping packing list is complete without somewhere to put your packing! …Which in this case is your RV. But you definitely can't strap that to your back when you go hiking!
16. Camera
Speaking of hiking and outdoor adventures, you'll need a camera to capture all those outlandish escapades. Hell, stuff that. Sometimes I just park my van on desolate unsealed backroads simply for the photo op!
I'm going to point you towards our roundup of the best travel cameras for aspiring photographers. Choosing the right camera for your adventures is a bit of a quagmire, however, going for a solid action cam – like a GoPro (which have gotten significantly better over the years) – is a pretty reliable choice. They take some rather decent shots with the upside being that you'd be hard-pressed to ever break the damn thing.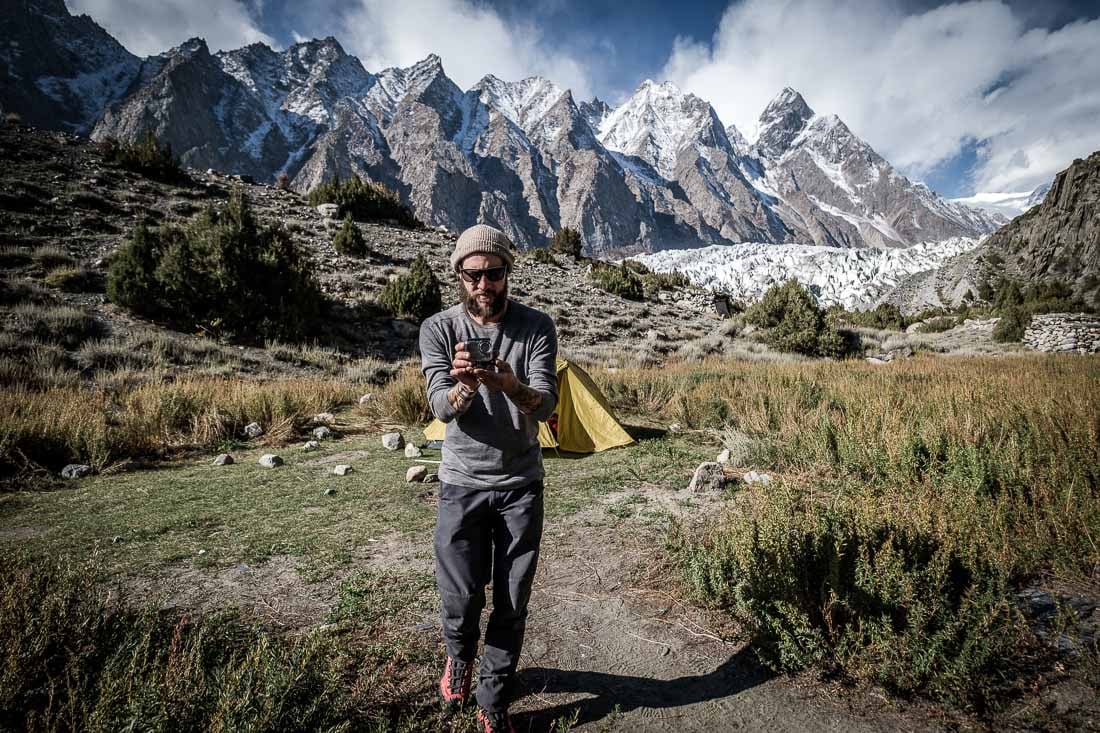 The GoPro Hero9 Black is currently carving up the action cam market space. The quality is sexy and the overall design of the camera is the result of GoPro's long-standing history of making kickass cams. It's a nifty little beast that's going to survive pretty much anything you throw at it all the while capturing some excellent footage of the misadventures.
There are also plenty of alternative action cams to GoPro, but whatever camera you do get, make sure a camera is on your motorhome inventory checklist. It would be a real damn shame to visit all those places in your own motorised house-on-wheels and not take some photos of the experience!
17. Clothing
The next few entrants are going to be what to pack for an RV trip that actually goes on your person – clothes and gear!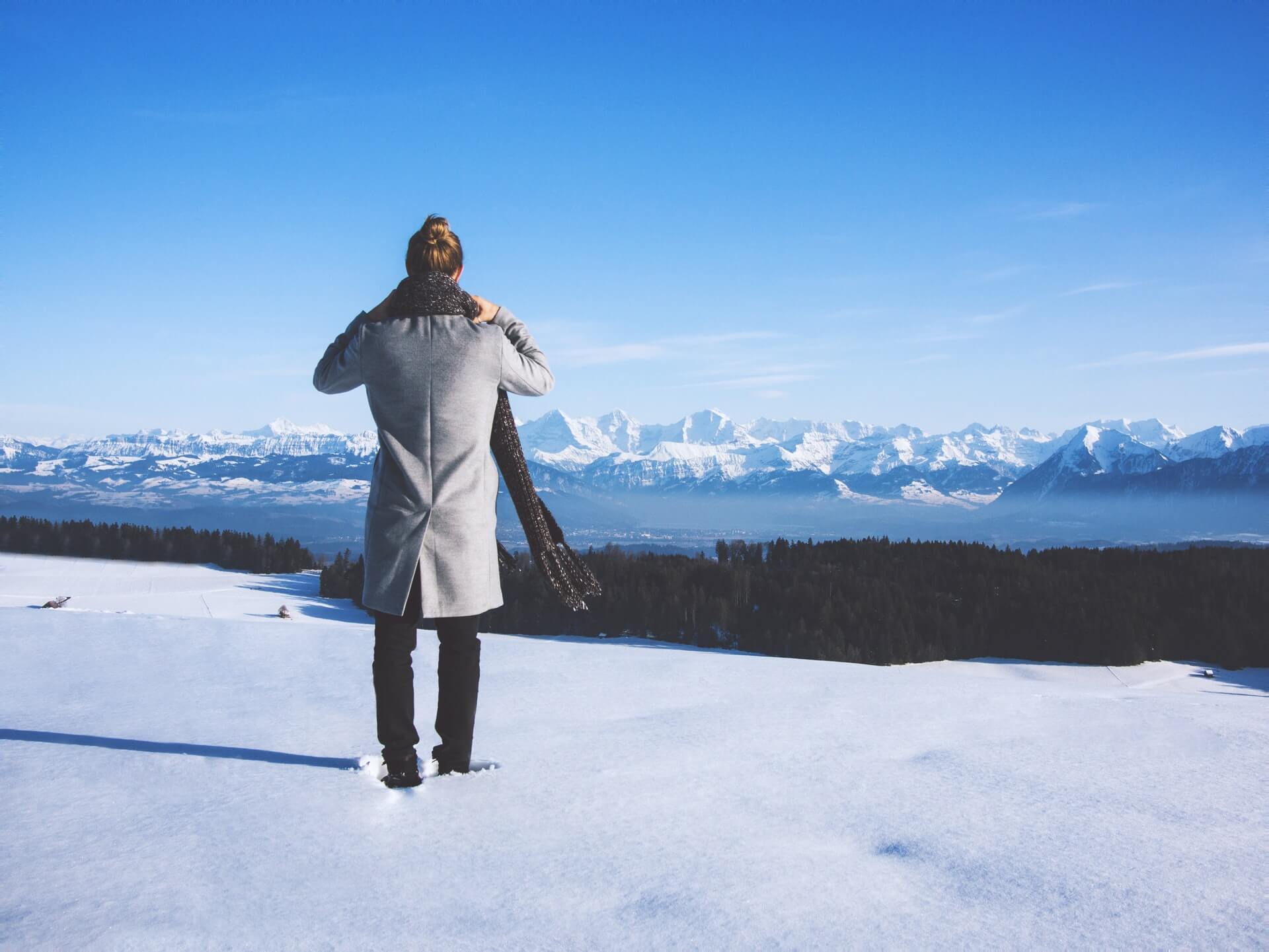 Now, a whole list of clothes isn't really suitable for a packing list for an RV trip; you're kinda bleeding into a million other packing lists' territories there. So instead, I'm just linking to a few of The Broke Backpacker buyer's guides on the topic down below.
If you're looking for the best of the best travel gear of the wearable sort, you'll find everthing you need right here!
Get yourself into our travel apparel guides!
18. A Rain Jacket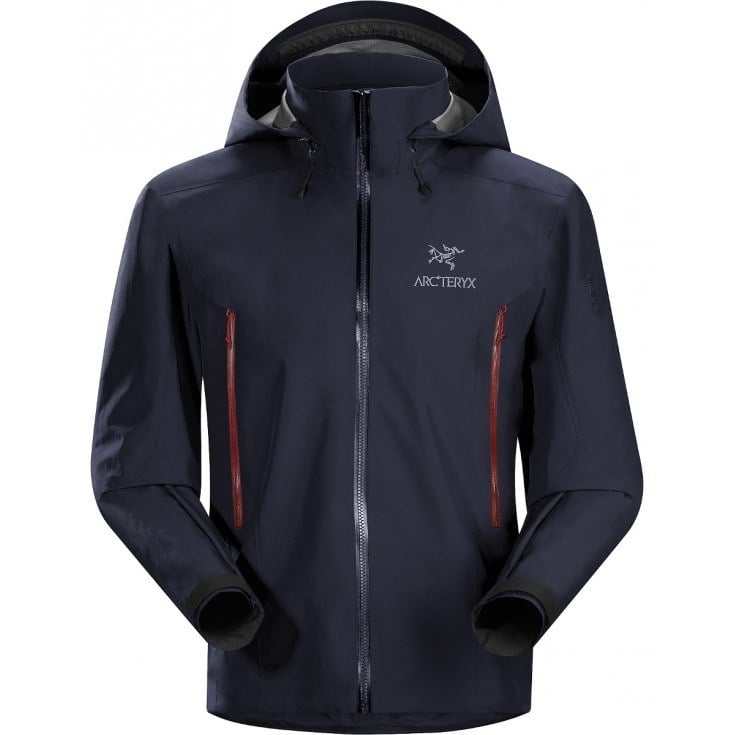 …Except for a rain jacket – that gets a dedicated entry! Do not go RVing without a rain jacket.
"Oh, but I have an RV," you say, "Why would I need a rain jacket?"
I dunno, dude. Maybe you break down in the rain. Or you have to go outside for something. Maybe your toilet clogged because you forgot the RV-friendly toilet paper and now you're chucking a bushpoo in a torrential downpour!
All I'm saying is that I was living the vanlife over New Year's in the pissing rain and slapping my stellar rain jacket over the top of my dragon onesie was an absolute lifesaver. Speaking of, a onesie – RV packing list essential honourable mention.
19. Sandals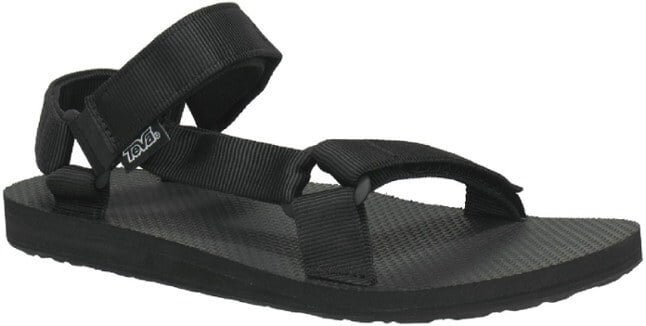 Another dedicated entry simply for their utility. In the rain, at the beach, or just for that aforementioned bushpoo, sandals are the way to go. A good pair of travel sandals are light, comfortable, and have plenty of airflow!
Putting on and taking off hiking boots ten times a day ain't nobody's idea of a good time. Neither is tracking mud right through your sparkly-clean rig. Instead, get a pair of proper and solid travel sandals.
If they were good enough for Jesus, then they're good enough for you!
20. A Security or Money Belt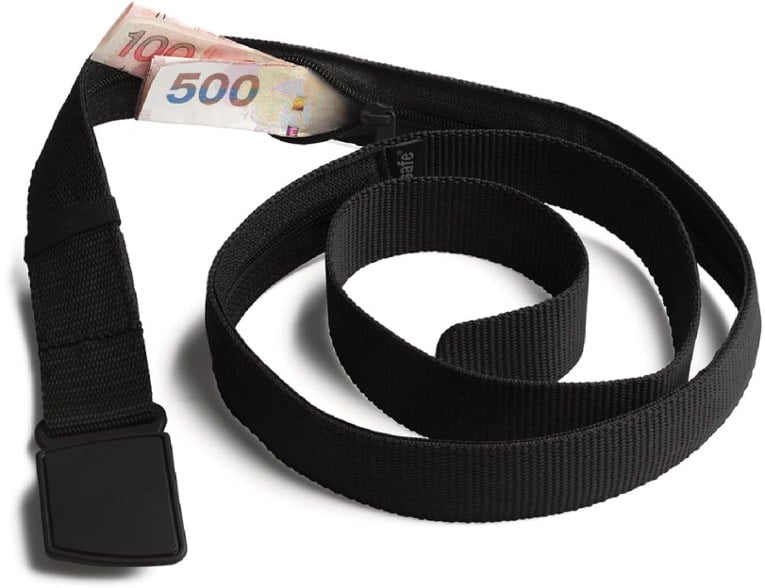 Is this really an RV camping essential? Honestly, it kinda is.
Whenever I'm out vanning, I keep my money belt right next to me on the centre console. It's got pockets for my wallet, my digital camera, my headphones, and for my phone whenever I'm not blasting bangers on the open road (which is really all the time). Whenever it's time for a stopover, I just grab my belt!
Personally, I'd say a strong and well-organised money belt is a total essential for ALL forms of travel. You can opt for a sleek security belt style meant to conceal some secret cash wads or you can just go with the classic Super Dad bum bag, but either way, protect your goods!
Does Batman ever go out without his utility belt?
21. A Guitar (Or Something!)
Toys! You need toys!
An art book, a pair of poi, a Cajon, or a goddamn travel guitar (or ukelele). You're going RV camping far from the cell towers and WiFi routers – it's time to play again!
Maybe you already play guitar? Maybe you're one of those people that only know a G and C-formation and always say "Oh, I really keep meaning to play more…".
Well then do it, you scrub! Buy a goddamn guitar, git gud, and be the campsite hero bringing the acoustic jams. When you meet your campground neighbour the next morning and they say "Thanks for the music last night; we really appreciated it," it'll all be worth it.
Is This the Best Backpack EVER???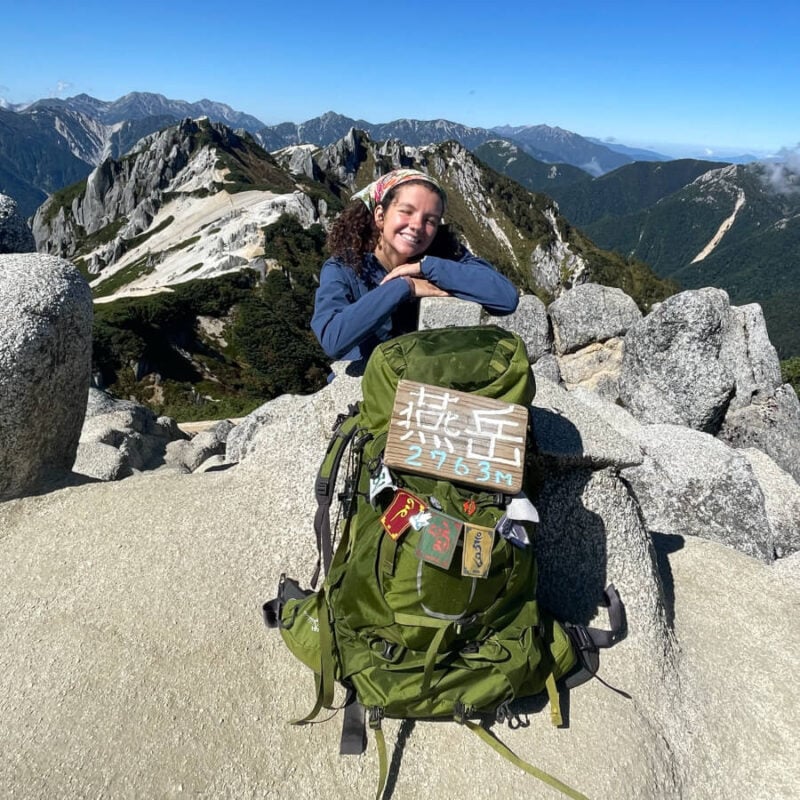 Other RV Packing Essentials and Camping Supplies
Is our RV packing list finished yet? Not even close!
Well, we're kinda close, however, there's still a wide net of items that any motorhome inventory checklist really needs. We've done the 'must-haves'; now, let's do the 'should-gets'.
RV Equipment
Your equipment is super important packing for an RV. Most of this is the kind of stuff that should live in your rig. An RV is a complex machine (and house) of many moving parts and mechanisms – you need the right gear.
Equipment/RV Necessities
Motor oil, transmission fluid, and coolant
Extra cotter pins
Tire pressure gauge
Water pressure regulator
Drinking water hose
Toilet chemicals
Sewer kit/tank cleaner
Bucket(s)
Electrical
Jumper cables
Extension cords
Surge protector
Electrical adapters
Voltmeter
Spare fuses
Spare batteries
Battery chargers
Documentation
Registration papers
Insurance papers
Warranty documentation
ID/driver's licence
Manuals
Campground directories (or trip planning apps)
Road maps
Pen and paper
Ziplock bag for documents
Extra Tools
Electrical and duct tape
Scissors
Shovel
Superglue
WD-40
Pocketknife/multi-tool
Rope and bungee cords
Spare rags
Gloves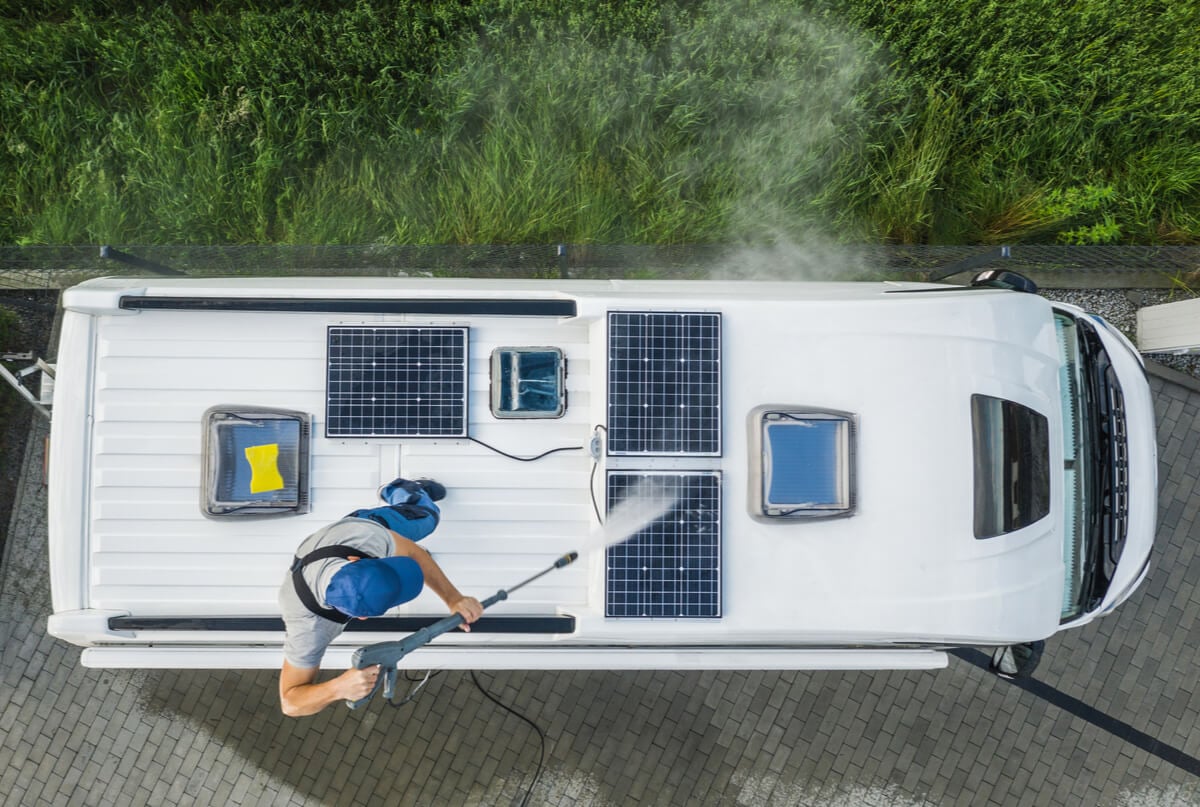 RV Camping Supplies
Most of this stuff is the kind of gear you'd find on any good camping packing checklist, however, it's still something that you wouldn't want to forget when you're out boondocking the byways of the world.
Camping Gear
Camping chairs and table
Cooler
Picnic blanket
Tarp(s)
Outdoor shelter/gazebo
Spare towels
Hammock
Fairy lights (or other ambient lighting)
Citronella candles
Firewood/kindling
Saw/axe
Reusable water bottles
Adventure Gear
Tent
Sleep system (sleeping bag/liner/pad)
Hiking gear
GPS/compass
Fishing Gear
Bikes (and helmets)
Kayak (or other water gear)
The things you'll need for RV camping is semi-dictated by how you like to go camping (and your personal favourite types of adventure). For a more comprehensive breakdown of the adventure essentials, check out our roundup of the best backpacking and outdoor gear.
Personal Effects and Miscellaneous Items
Time to wrap up our RV checklist with some random packing: the best bits! What do you do for fun? How are you gonna keep the ankle-biters occupied? What's your favourite brand of toothpaste?
These are the questions that we need to ask the most.
Fun Stuff
Board games
Playing cards
DVDs
Frisbee/balls/outdoor games
Speaker and tunes (and headphones)
Journal
Books/Kindle
Swimming toys
Miscellaneous
Swimsuit
Hat
Sunglasses
Umbrella/beach umbrella
Kitchen supplies
Matches/lighters
Spray cleaner/sponges/soap/cleaning supplies
Dustpan and broom
Food/groceries
Tolietries
Thermos cup

Sort out your rental and insurance before you're stuck somewhere without a vehicle… or home. To get the CHEAPEST price, check out rentalcars.com – they simplify the process at a lower cost and can match you with the right vehicle for your adventure!
A Few Final RV Packing Tips for Beginners
Now we're rally almost finished. I skipped a few things such as an RV food packing list or your toiletry and first aid specifics, however, you're an adult! I'm sure you can figure out your grocery shopping and shampoos.
Instead, I'd just like to lay down a few extra tips on how to pack an RV well. It's not an exact science, but then again, neither is brushing your teeth! Yet people still seem to mess that up.
Keep it Light – RV or no… extensive packing checklist or no… Still try to keep your RV minimally packed.
The first rule of nomadic living is to lighten your load. Overpacking – even in a beasty house-bus – is still going to result in clutter, disorganisation, and lower gas mileage due to the weight.
Distribute Your Load Evenly – Both a safety and a packing tip! While your minimising, make sure you also pack your RV in such a way that it distributes the weight evenly across all four axles. It's good for gas mileage AND for driving your RV safely.
Consider Your Heavy Items – While you're distributing things evenly, consider where your heavy items are going too. Down low and over the axles is where you want them.
Don't Overdo the Water – Obviously, lots of water is the real number one must-have for RV newbies. BUT… don't overdo it. Pack water according to your itinerary – it weighs a lot and is going to significantly affect your mileage and fuel costs (which is also why you should empty wastewater tanks regularly).
No Breakables – Before you go hooning up and down bumpy, unsealed backroads, leave the bloody crockery behind!
Consider Organisation and Accessibility – Frequently used or emergency items should be easily accessible; snow chains, on the other hand, can be tucked away outta sight in summer. And for storage options, always go for clear plastic boxes so you can see what you're looking at.
Final Item of the RV Packing List… A Smile!
Because you're going on an adventure! It doesn't matter if it's one of the most beautiful road trips in America or a cross-country extravaganza right to the bottom of Argentina.
Guaranteed, it'll be a bombastic blitz of a journey.
And now you've got the RV takeoff checklist you need to go and conquer those unsung horizons!
So check your tires, check your oil, and check your impatience at home because the open road is waiting. Ain't no need for a restless spirit when you have all the freedom in the world.
Go hard, folks. Whether it's the swankiness of the RVlife or the spectacular dirtbaggery of the vanlife, living and travelling in a motorhome is pretty grand.
Just, please, don't forget the RV-friendly TP. Or do. You get used to using your hand – I promise.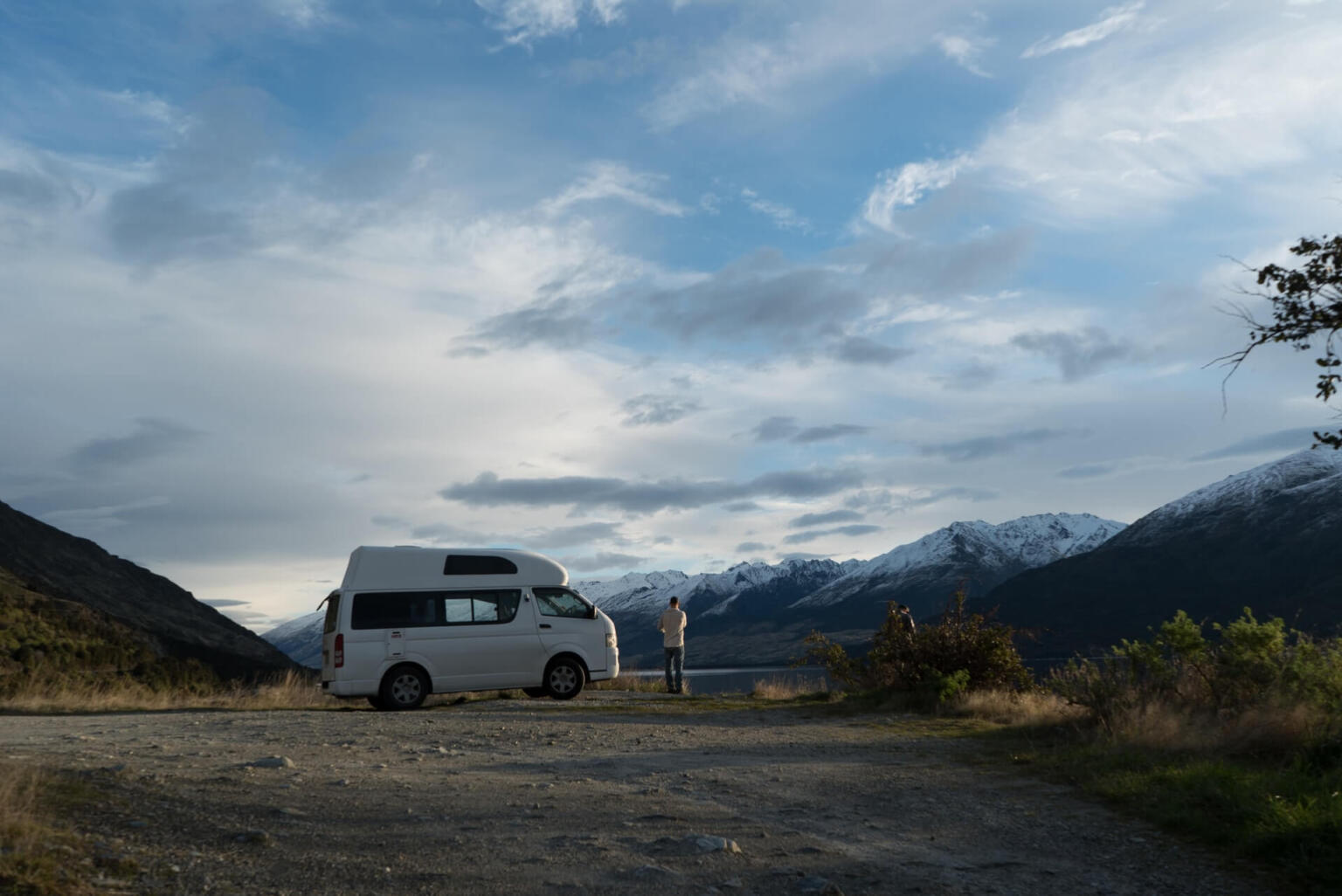 ---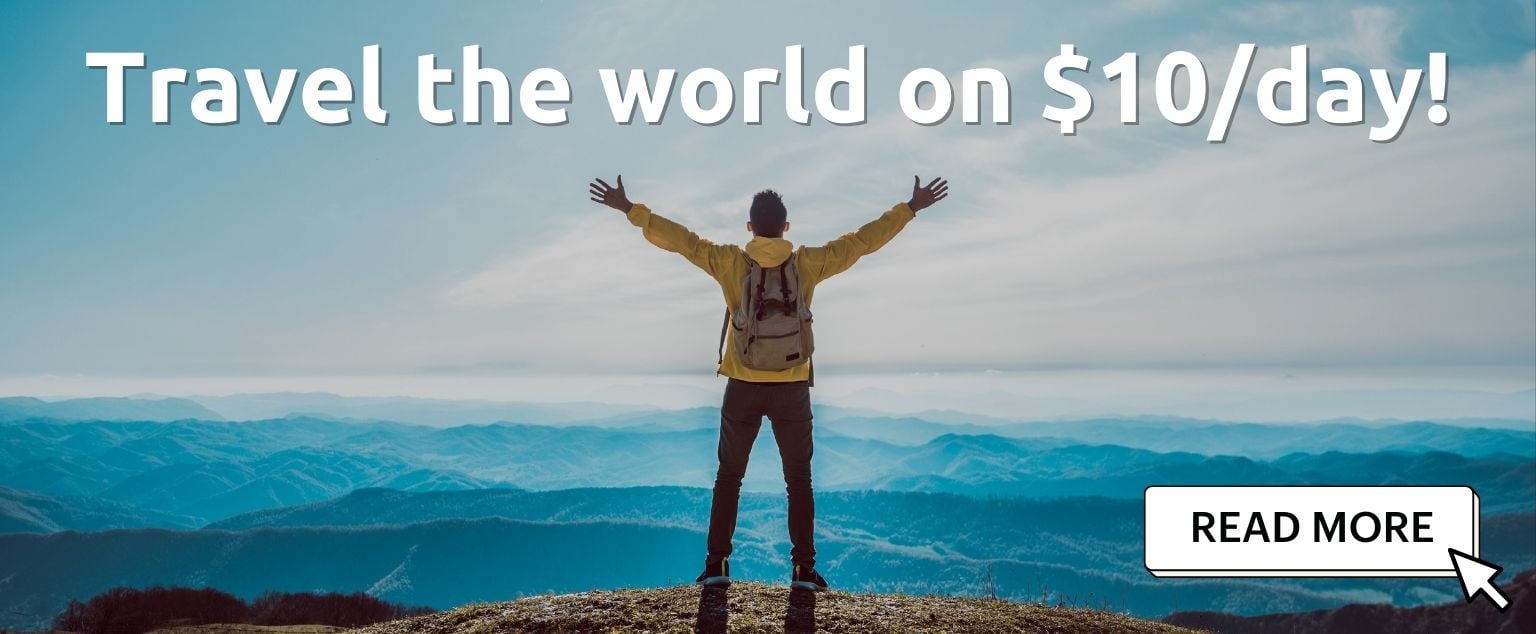 And for transparency's sake, please know that some of the links in our content are affiliate links. That means that if you book your accommodation, buy your gear, or sort your insurance through our link, we earn a small commission (at no extra cost to you). That said, we only link to the gear we trust and never recommend services we don't believe are up to scratch. Again, thank you!