It is a truth universally acknowledged, that a single man in possession of a good plank, must be in want of a big rock to slide down. Come ye outdoor enthusiasts to a place that is both steep, snowy, and sure to improve your chances of collecting on medical insurance…
The Coloradan Rocky mountains await!
Of course, if that doesn't rev your engine, there is always Colorado Springs, Denver, and some other things that people have built to sit in.
So whether you're a speed demon, vista-seeker, or villain looking for their latest mountain lair, my EPIC guide to where to stay in Colorado is here to deliver the goods. You have arrived at the #1 destination for finding a wicked place to stay…
…Let's get stuck in!
Travelling through Colorado? Fancy some inspiration, or maybe a hotel with a hot tub? These are our top picks for the best accommodation in Colorado…
The real outdoors lurks at the press of a button. Hiking, fishing, and adventures of indescribable beauty await at one of Colorado top luxury cabins. With room for four guests, the amenities and activities on offer here will rival even the best indoor-pool-toting-spa-resorts. There is a kitchen, free parking, great internet, and the most amazing view of the milky way at night!
A boutique mountain lodge set up specifically as a kind of 'base camp' for adventurers, this hostel offers a concerningly attractive amount of activities to get involved in, including world-class fly fishing, access to one of Colorado's top ski resorts, hiking and mountain biking trails. Dog-sledging is possible, as well as snowmobiling…
…anyway, you just want to stay here, trust me.
Wake up in the… …Garden of the Gods? How much better can it get? I'm not sure, but I imagine a golf course, outdoor pool, and full spa might help. Yes, there are complimentary bathrobes, fine dining options, tennis courts, and of course, mountain views. Probably the best hotel in Colorado Springs.
Colorado is one of America's best-kept travel secrets. It also has a bunch of great bed and breakfasts. Take from that what you will…
The eighth largest state in the USA, Colorado has some of the most spectacular mountains and natural landscapes in North America. It encompasses most of the southern Rocky Mountains, which dominate the skylines of many different cities and towns throughout the state.
The Coloradan capital city of Denver is an underrated cultural and artistic hub, and has a strong collection of top tier day trips. There is also a great nightlife scene.
Boulder hovers in the northwest, and provides access to a little more adventure and outdoorsiness.
Colorado Springs is home to the unreal Garden of the Gods, and is host to a bunch of great outdoor activities (and stunning motels), especially in wintertime. There is a decent nightlife and atmosphere, especially in downtown Colorado Springs. Pikes peak is around here somewhere too…
The ski-resort-focused town of Aspen is home to some of the best slopes in the state, unless you want to pit it against Vail, in which case they somehow both come out on top. Aspen is one of the coolest places you can go anywhere. Vail is an activity lovers' paradise.
Finally, the Rocky Mountains offer vistas that could make a monk blush. Great for families and experienced mountain climbers both!
Now, let's take a look, in more detail, at the ten best towns, villages, parks, and places to stay in Colorado. Each is a little different from the last so be sure to pick the area and region that's the right fit for you!
#1 Colorado Springs – Where to Stay in Colorado for the First Time
Staying in Colorado Springs is fantastic for outdoor adventurers, aspiring Olympians and families travelling with children. A 60-minute drive south of Denver, Colorado Springs has everything from great mountains and spectacular scenery to fun shopping and vibrant food and entertainment.
The region's most famous attraction is the amazing Garden of the Gods. A series of dramatic and jagged sandstone formations, the Garden of the Gods towers more than 300 feet above the ground. It is a spectacular site that is great for hiking, rock climbing, or simply snapping a photo.
In order to have a successful trip, you'll need to stay at a decent place. Luckily, there are quite a few amazing Airbnbs in Colorado Springs, which are perfect to recharge before your next adventure. Also within the region, you'll find the Cave of the Winds, Pikes Peak, and the spectacular Arkansas River.
While booking an Airbnb with 5 bedrooms might seem excessive, the price tag of this Airbnb makes sure that you get a fantastic deal. Boasting mountain views, a gym, a barbeque and an amazing hot tub, this Airbnb is located just a few minutes' drive from the best attractions in the area, including downtown Colorado Springs.
A great location, fantastic surroundings and a clean environment are just a few of the reasons this is our pick for where to stay in Colorado Springs. This hostel has dorm-style and private accommodations, self-catering facilities, and a comfortable common room. Enjoy free breakfast and hot showers. Definitely one of the best hostels in Colorado Springs.
Undoubtedly one of the best hotels in Colorado Springs, the Garden of the Gods Resort features a swimming pool, spa, and great opportunities for outdoor adventures. Situated only metres from the famous Garden of the Gods, spacious rooms, a golf course, and mountain views make this a top-tier stay.
Things to Do in Colorado Springs
See the Garden of the Gods, a series of dramatic sandstone formations.
Take a jeep tour up to Pikes Peak, the most famous peak in Colorado.
Tour the Cave of the Winds.
Step back in time at the Ghost Town Museum.Go whitewater rafting on the Arkansas R.iver.
View exotic animals from around the world at the Cheyenne Mountain Zoo.
Try delicious desserts at Lake Terrace Dining Room.
Send yourself across a spectacular zipline at Seven Falls
Eat great American dishes at the Melting Pot.
Sink your teeth into a slice at Mod Pizza.
Sip chic cocktails at the Rabbit Hole.
Take part in a Coloradan falconry demonstration, and learn how to handle one of these amazing birds.
Listen to live music at Copperhead Road Bar & Nightclub.
#2 Boulder – Where to Stay in Colorado on a Budget
Located at the base of the Rocky Mountains, Boulder is a city with many sides. A university town and a high-tech hub, Boulder has a great food scene, fantastic shopping, fun nightlife and amazing natural landscapes. No matter what you're looking for, there's something for everyone in Boulder.
For culture vultures and history buffs, Boulder is a fun place to explore. The downtown area is packed with historic landmarks, art galleries, interesting museums, and unique boutiques and shops.
Outside of the city centre, there's a myriad of activities to entertain travellers of all ages. From hiking paths and expansive parks to navigating whitewater rapids and mountain biking, if you're looking to get your heart racing, Boulder is for you! Thankfully there are also some great budget accommodation options including some awesome hostels in Boulder.
As a newly remodelled space, this studio is super bright and the perfect place to drop a few nights in Boulder. Equipped with both a queen bed and a sofa bed, there is room for 3 guests, an outdoor patio, a private entrance, and a mudroom.
Featuring an outdoor pool, this hotel is really not bad for getting bang for your buck. 24-hour reception services are available, as well as a fitness centre, laundrette, air conditioning, and free breakfast. if you want to explore Boulder, this is the best budget hotel!
This 3-star hotel is a testament to brilliant Coloradan hospitality. Offering a daily wine and cheese hour, a homemade breakfast, and an unbeatable location in central Boulder, there are few better value for money. Meticulously maintained, this small hotel will give you the best of a stay in Boulder!
Things to Do in Boulder
Explore the shops, restaurants, and entertainment in downtown Boulder.
Walk along the Boulder Creek Path.
Join Boulder's top E-bike tour! A great way to see more of Boulder in a relatively short period of time.
Visit Flagstaff Mountain.
Hike the 15-mile-long Boulder Ale Trail, where you'll find 10 quirky breweries.
See the Flatirons rock formations.
Wander throughout Chautauqua Park.
Work on yourself with a one-of-a-kind horse (and self) discovery experience
Make your way to the Eldorado Canyon.
Play classic arcade games at Press Play Bar.
Kickstart your day with a great breakfast at Snooze an A.M. Eatery.
Enjoy great drinks at Avery Brewing Company.
Savoury spicy tacos at T/aco.
Sip refreshing beers at the Lazy Dog.
#3 Denver – Where to Stay in Colorado for Nightlife
The capital and largest city in Colorado, Denver is one of America's most underrated travel destinations (there are some fit things to do). It has vibrant arts and culture scenes, a great selection of restaurants, dozens of festivals and some of the best sports in the west. It's a cosmopolitan city that proudly embraces its cowboy past.
And while you cross off that Denver itinerary, you should be able to find an amazing place to stay, because Denver is home to some great hospitality. It's the 19th most populous city in the U.S., surely…
Looking to party? Denver is the place to be! The capital city boasts a good variety of bars, clubs and pubs, perfect for a night on the town. Check out our Denver backpacking guide for more info and insight.
While you could certainly find more luxurious Airbnbs, this one takes home the prize for being cheap, convenient, and well-kept. Accommodation is always a balance between price and quality, but you won't have to compromise here! There is free parking, wifi, a kitchen, and a dedicated workspace.
Located in Denver's Cap Hill neighbourhood, the Ember Hostel is ideally situated for exploring the city. It is surrounded by bars, shops, restaurants, and clubs, and is a short walk to top tourist attractions. With its clean and spacious rooms, this is our pick for where to stay in Denver.
If you're looking to explore downtown Denver, then staying at the Oxford hotel is a great choice. With an excellent location, fitness centre, restaurant, bar, and (of course) happy hour, having a relaxing stay has never been easier. The Denver Museum of contemporary art is just a short walk away, and the hotel offers private parking for guests.
Things to Do in Denver
Visit the Colorado State Capitol Building.
See incredible works of art at the Denver Art Museum.
Go on a foothills explorer tour to get a little taster of mountain action.
Stop and smell the roses at the Denver Botanical Gardens.
Root for the home team by taking in an Avalanche ice hockey, Rockies baseball or Broncos American football game.
Day trip to the Rockies with a Breckenridge Mountaineering excursion
Take a tour of the Coors Brewery.
Satisfy your sweet tooth at Glazed & Confused Donuts.
Eat incredible vegetarian American fare at Root Down.
Dance the night away at the Church Nightclub.
Sample cheap and delicious tacos at Tocabe. There are a number of delicious downtown Denver food tours to choose from, so pick one up!
Choose from more than 70 excellent beers on tap at the Falling Rock Tap House.
#4 Aspen – Coolest Place to Stay in Colorado
Aspen is a world-renowned resort town located in central Colorado. Home to four main mountain areas, Aspen is a mecca for skiers, snowboarders, snowshoers and sledders seeking rich powder and stunning sights.
Most famous as a snow sports destination, Aspen is a place that can be enjoyed year-round. When the snow melts, Aspen can be explored by hiking or bike riding on one of the many trails that crisscross the region. Make your way around Aspen and take in the protected wilderness and scenic mountain views.
But there's more to Aspen than outdoor sports. Here you'll find a variety of dining, shopping and entertainment options.
Located just a short walk from the ski lifts, if you're looking to carve up the slopes, this is a top-tier stay to do it from. There is a fantastic kitchen, smart TV, living room, and main guest bedroom. The entire condo is yours to use, and there is a parking space available.
The Tyrolean has a great location for a very reasonable price. Situated along a bus route, you can get to all of the Aspen ski resorts from the lodge, and have access to the city too! The rooms are spacious, clean and comfortable. As a family-run hotel, there are limited vacancies so booking early is the way to score a space here!
This rustic mountainside cabin in Colorado was inspired by its surroundings. Each room is comfortable, spacious and outfitted in cosy décor. There's also a relaxing sauna, an outdoor swimming pool and a fitness centre. Nearby, you'll find a range of restaurants, shops, and cafes, perfect for unwinding after a day on the slopes.
Things to Do in Aspen
Take a stroll through the John Denver Sanctuary.
See the stunning Maroon Bells mountains.
Ski at one of Aspen's four main resorts.
Enjoy a winter getaway by snowshoeing, sledging or snowmobiling.
Go for a hike through Aspen's lush landscapes.
Shop until you drop in downtown Aspen, where you'll find shops to fit every budget.
Eat amazing food at Meat & Cheese
Sip cocktails and dance to great music at Escobar Aspen.
Treat yourself to cookies and ice cream at Paradise Bakery and Café.
Dig into a platter of burgers and fries at 520 Grill.
#5 Rocky Mountain National Park – Where to Stay in Colorado for Families
Rocky Mountain National Park is a spectacular protected area of land that spans approximately 122 square kilometres. It features mountains, forests, alpine lakes, and is home to a myriad of wild animals and birds.
Rocky Mountain National Park's most famous feature is Longs Peak. One of Colorado's tallest mountains, Longs Peak stands 4,346 meters. A haven for hikers, trekkers, climbers and outdoor adventurers, Longs Peak is where you can get your heart pumping while enjoying a day in nature.
The nearby town of Estes Park is a great jumping-off point for exploring the park. Here can enjoy great shopping, dining, and entertainment options, as well as a few really cool Colorado Airbnbs.
Just two miles from the entrance to the Rocky Mountain National Park, this mountain Airbnb will honestly make your year. With views that are so gorgeous you might begin to question your romantic outlook, there is no better place for a couple of days' holiday. There is a fireplace, a patio, a kitchen, great internet, and space for 4 guests.
Best Budget Hotel in Rocky Mountain National Park: Blue Door Inn
The Blue Door Inn features a seasonal outdoor pool, a basketball court, and barbeque facilities. mountain views and free wifi are on offer in each room, and Lake Estes is just a few kilometres away. Booking a stay comes free continental breakfast, parking, and only 8km away from the Rocky Mountain National Park.
Best Hotel in Rocky Mountain National Park: Stonebrook Resort
The Stonebrook Resort is conveniently located in Estes Park, with plenty of parks, towns and area to explore nearby. It has comfortable beds and nine spacious and modern rooms. The staff are friendly and helpful. All of this combined makes this our pick for where to stay in Rocky Mountain National Park.
Have you seen our list of the best cabins and tree houses in Colorado? Take a look if you're in search of a unique place to stay near Rocky Mountain National Park.
Best Hotel in Rocky Mountain National Park: Pine Haven Resort
Perfect for fans of hiking and fishing, this hotel is conveniently located for exploring Estes Park and Rocky Mountain National Park. It has 12 comfortable rooms with contemporary amenities. There's also a picnic and BBQ area, a relaxing garden, and free wifi throughout.
Things to Do in Rocky Mountain National Park
Enjoy stunning views on Bierstadt Lake Hike.
Visit Timberline Falls.
Join a sunrise photo hike to the Dream and Emerald Lakes
See incredible vistas from the porch of the Grand Lake Lodge.
Spend a night under the stars by camping in the park.
Indulge in delicious cinnamon buns at Cinnamon's Bakery.
Grab a slice at Antonio's Real New York Pizza.
Drink a pint at the Wapiti Colorado Pub.
Relax after a day in nature with a drink at Mountain Munchies Tiki Bar Estes Park.
Relish in the beauty of the Emerald Lake Trail.
Make your way to Sky Pond.
#6 Vail – Where to Stay in Colorado for Skiing and Outdoor Activities
Vail is another Colorado town famous for its spectacular ski resorts. Located approx. 160 kilometres west of Denver, Vail has stunning views, amazing terrain, and a myriad of outdoor activities on offer.
Divided into four main zones, Vail is a town that attracts travellers year round. In the winter, ski bunnies flock to the area to spend their days hitting the slopes. Staying in Vail is a unique experience, as some of the main towns and cities are "walking-cities", meaning that no cars are allowed.
In summer, Vail is a great destination for hiking, biking, and whitewater rafting. Ride the lift to the top of the mountain and get your heart racing as you make your way to the bottom, enjoying the incredible sights along the way.
With brilliant views overlooking some gorgeous natural scenery, this Airbnb is a top pick. There is easy access to the slopes, a loft that can accommodate all the kiddos (it has a low ceiling), and the option of utilising nearby clubhouse facilities. There is a kitchen, free parking, a TV, a washer, and an indoor fireplace.
A short drive outside of Vail, the Bunkhouse hostel is ideally located for exploring the region. It has 30 handcrafted bunk beds and offers a hip, comfortable and clean environment. Each bed comes with its own USB and power outlet. Guests can also enjoy free coffee and linens.
This rustic mountain retreat is a dream for any active traveller. It has tennis courts, an outdoor heated pool, and a sauna. Guests can also enjoy free wifi, bicycle rentals and fitness classes on-site. With rooms geared towards families, this resorts is a fantastic base for your time in Vail.
This incredible hotel comes complete with an outdoor pool, a Jacuzzi, and free wifi. It is a short drive from Vail Ski Resort and is the perfect base for a winter and ski getaway. All of this and more makes it our choice for where to stay in Vail.
Things to Do in Vail
Hit the hills and enjoy a day of skiing and snowboarding on the mountains of Vail.
Ride the gondola and take in the view.
Explore the mountains trails on foot, bike, or horseback.
Go whitewater rafting.
Eat great American fare at the Little Diner.
Enjoy an incredible breakfast at Ludwig's Restaurant.
Watch sports and down a few drinks at the Remedy Bar.
Indulge in savoury and delicious dishes at Moe's Original BBQ.
Party all night long at Shakedown Bar.
Sample a variety of beers at Vail Brewing Company.
Relax at the Spa at Vail Mountain Lodge.
World Nomads' mission is to support and encourage travellers to explore their boundaries. They offer simple & flexible travel insurance, and safety advice to help you travel confidently.
They've been doing it since 2002 – protecting, connecting, and inspiring independent travellers just like you.
Get a quote below or read our in-depth review!
World Nomads provides travel insurance for travelers in over 100 countries. As an affiliate, we receive a fee when you get a quote from World Nomads using this link. We do not represent World Nomads. This is information only and not a recommendation to buy travel insurance.
Here's what people usually ask us about the areas of Colorado and where to stay.
Colorado has so much to offer travellers. From incredible food and diverse culture to amazing natural scenery and world-class snow sports, there's something for travellers of all ages, styles, interests and budgets in this southwestern American state.
Have we missed anything? Let us know in the comments below!
Do you own an awesome hostel, hotel or apartment? Want to be featured in our list? Email [email protected] to find out how.
---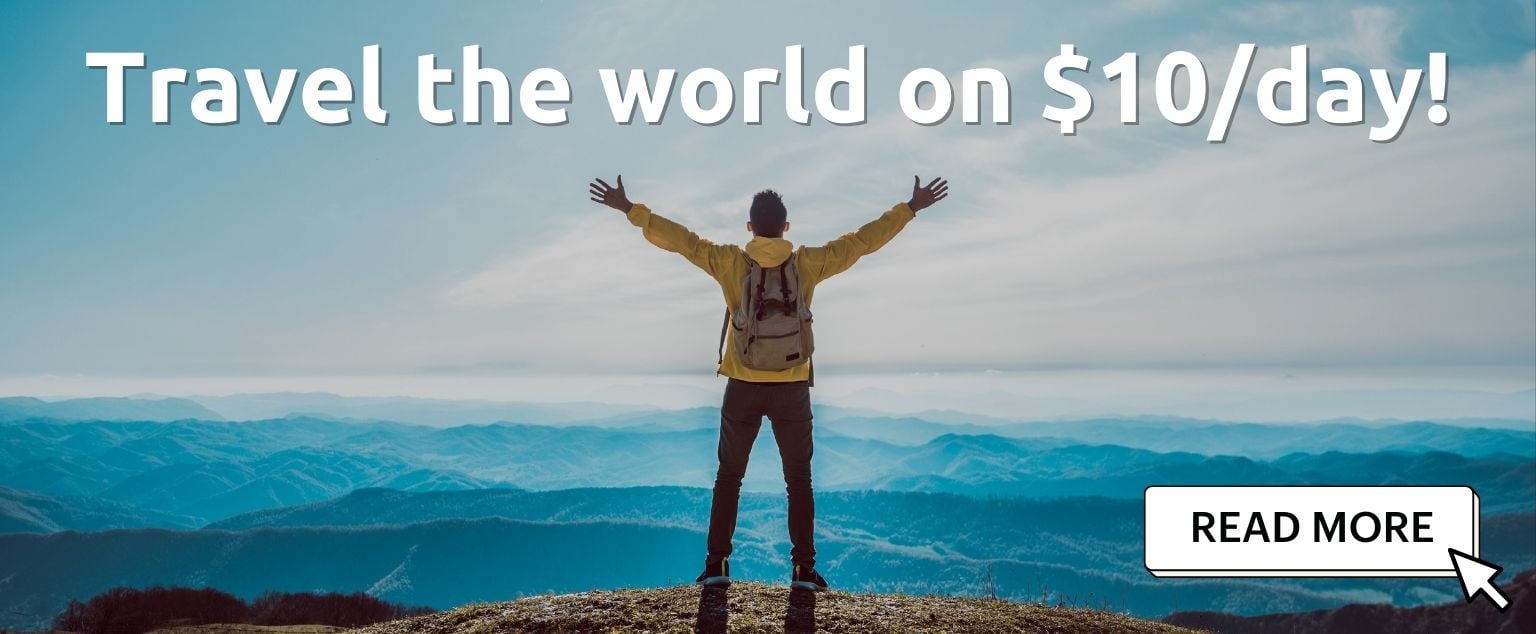 And for transparency's sake, please know that some of the links in our content are affiliate links. That means that if you book your accommodation, buy your gear, or sort your insurance through our link, we earn a small commission (at no extra cost to you). That said, we only link to the gear we trust and never recommend services we don't believe are up to scratch. Again, thank you!