Known as the Rocky Mountain State, Colorado is a natural wonderland. It has the highest concentration of peaks over 14,000 feet in the United States, but climbing mountains isn't the only adventure you can have here.
Gear up for skiing, mountain biking, rafting, hiking, and much more. Mix that with cool and progressive cities, and you've got a real vacation destination on your hands!
When it comes to where to stay in the Rocky Mountain State, it can be quite hard to choose somewhere. Rather than overspending on hotels or being kept awake all night in a hostel, why not consider vacation rentals in Colorado? They offer lots of character and they can even work out cheaper – especially if you're travelling in a big group.
In this post, I'll show you fifteen of the best Airbnbs in Colorado. I've scoured the state for the most unique and exciting properties, leaving you to just pick your favourite. Whatever your budget or travel style, there's bound to be somewhere for you. So, let's check them out!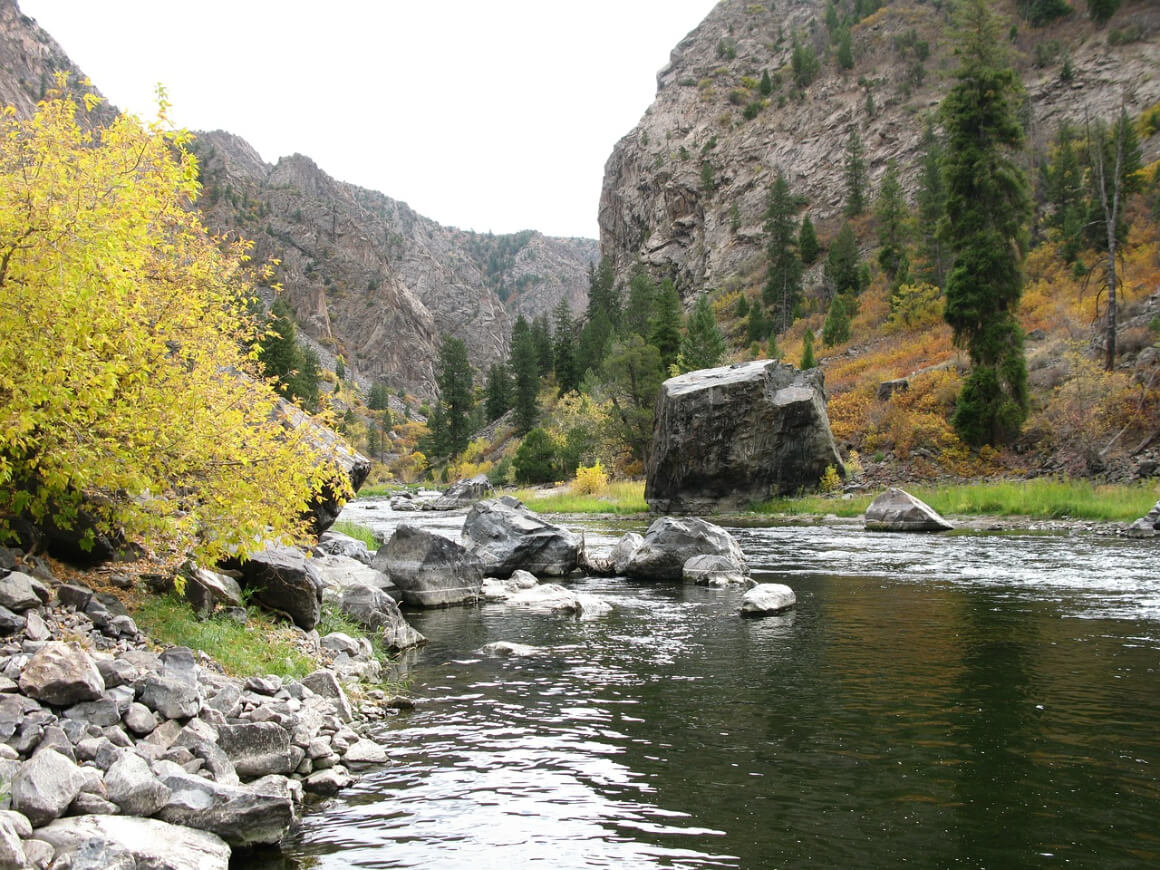 Quick Answer: These are the Top 5 Airbnbs in Colorado
Overall Best Value Airbnb in Colorado
Overall Best Value Airbnb in Colorado
BartaHouse No. 3 w/Rooftop
> $$
> 6 Guests
> Awesome Denver location
> Rooftop terrace
Best Budget Airbnb in Colorado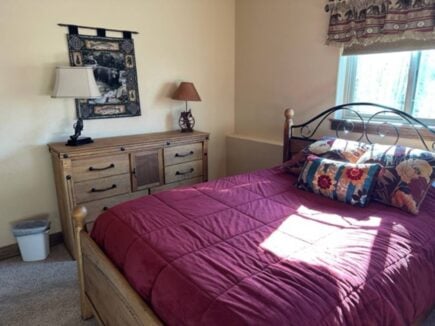 Best Budget Airbnb in Colorado
Cozy Garage Apartment Cimarron Valley
> $
> 2 Guests
> Amazing stargazing location!
> Surrounded by nature
Best Airbnb for Couples in Colorado
Best Airbnb for Couples in Colorado
Ski In/Out loft in Breckenridge
> $$
> 2 Guests
> Hot Tub
> King Bed
Best Airbnb for Families in Colorado
Best Airbnb for Families in Colorado
Mountain View Chalet with Sunroom and Hot Tub
> $$
> 8 Guests
> Fenced yard and sunroom
> Incredible Views
Over-the-Top Luxury Airbnb in Colorado
Over-the-Top Luxury Airbnb in Colorado
Sunset Ridge
> $$$$
> 14 Guests
> Sunken Fire Pit
> Views of San Juan Mountains

Unlock Our GREATEST Travel Secrets!
Sign up for our newsletter and get the best travel tips delivered right to your inbox.
What to Expect from Airbnbs in Colorado
There's a whole lot of choice when it comes to picking an Airbnb in Colorado, but first, you need to decide where you want to be. Do you want to be in one of the cities, such as Denver or Colorado Springs?
Are you planning to ski or make the most of the great hiking in Colorado during the summer? Then perhaps Breckenridge or Aspen is the place for you. Perhaps you just want the peace and quiet of the Colorado Plains – while there are fewer Airbnbs here, you can find some oases off-the-beaten-track.
In the cities, you can expect cool loft apartments and welcoming private rooms in family homes. Further out of the cities, you've got cabins, cottages, and chalets which are warm and cosy to come home to after a day of outdoor activities.
Here are three of the most unique types of Airbnb you can find in Colorado.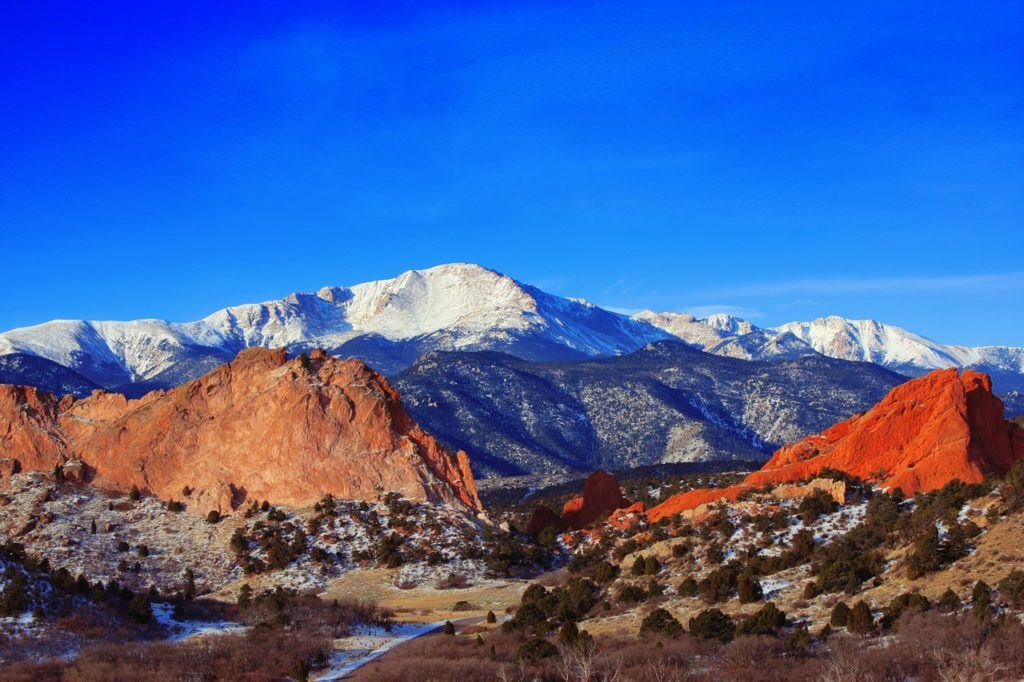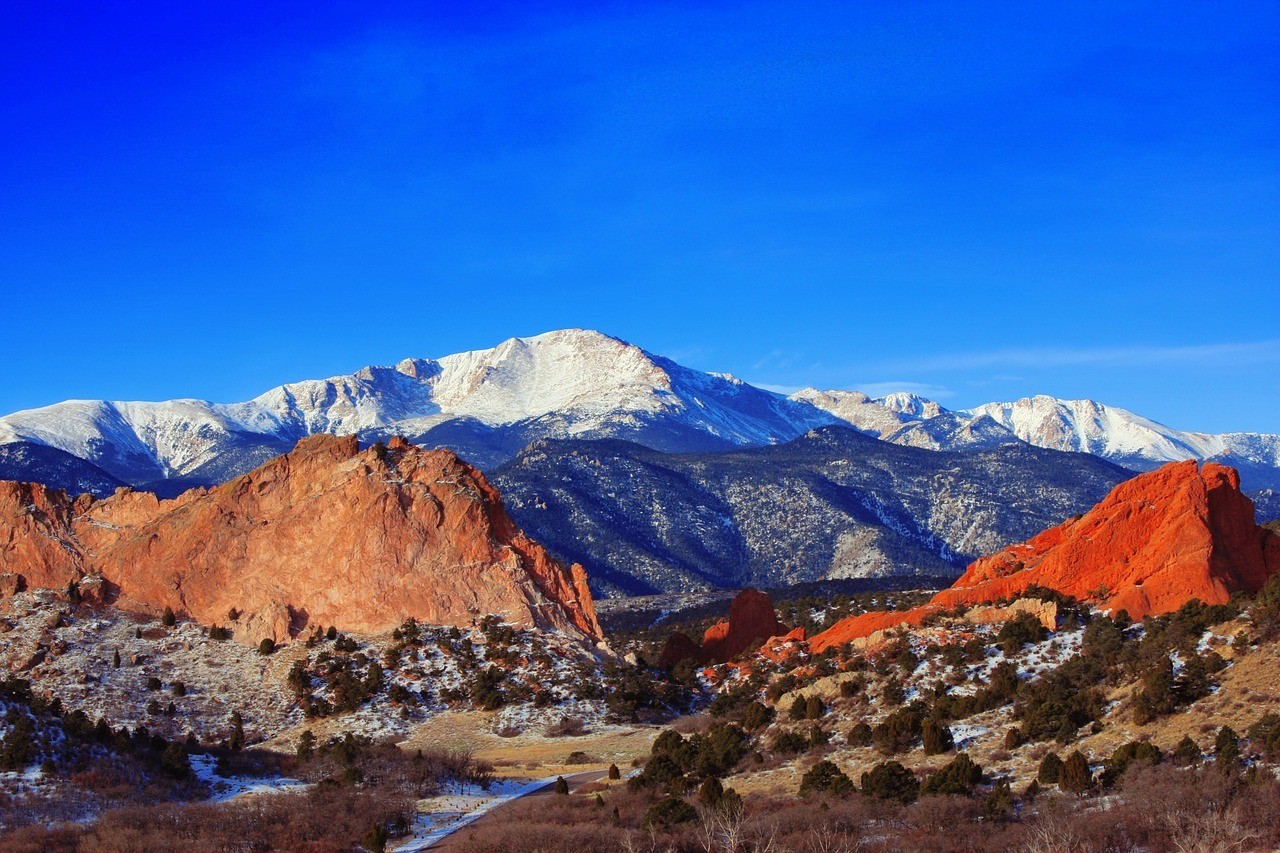 Cabins
If you're planning to enjoy outdoor activities on your vacation in Colorado, there's nowhere better than a cabin in Colorado. They're one of the most popular accommodation options in the Rocky Mountain National Park.
Cabins are a bit trickier to come by in the cities such as Denver and Colorado Springs (though not impossible), but head out of the Colorado city limits and you'll be spoiled for choice. There are loads in Aspen and Breckenridge, and many more are dotted across the state.
They could be anything from a cool and stylish A-Frame to a small hut. The good thing about cabins is that they're so versatile. You can have small and basic cabins for less than $100, while there are also huge homes that can host a gathering of family and/or friends.
Spending a little more will mean you're guaranteed some nice extras – including things like hot tubs and pool tables!
Tiny Houses
Tiny houses are becoming popular across the United States, and Colorado is no exception. There are more than 150 of these small and stylish houses across the state, which really make the most of space when you're staying in Colorado.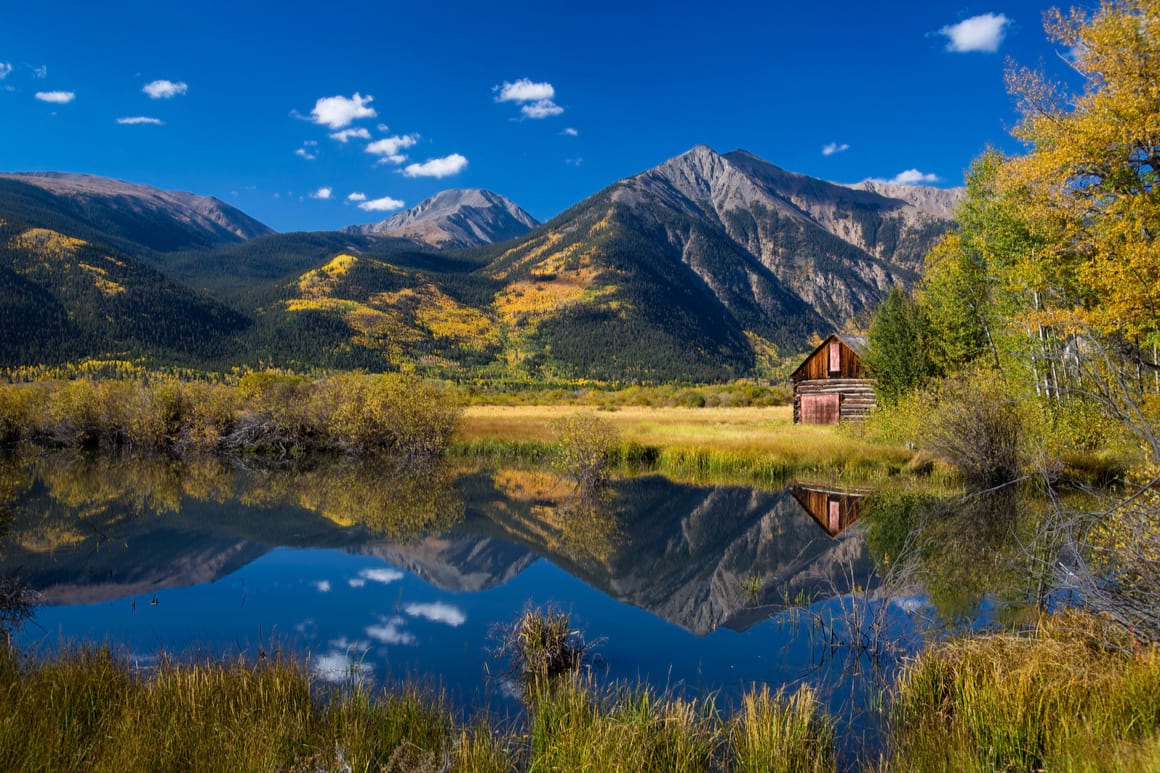 Tiny houses are usually between 60 and 400 square feet, but in that space you'll have a bedroom, living space, and usually a kitchen. Some even have outdoor spaces where you can chill out. This is particularly good in Colorado since the state gets more than 100 days of sun per year!
The beauty of a tiny house? You can find them looking out on the Colorado Plains, in the heart of Denver, and right up in the mountains. So, there's a tiny house to suit any trip here!
Though some tiny houses say they can accommodate six to eight guests, I particularly recommend these for couples or solo travellers looking for a unique experience.
Cottages
Cottages are cute and cosy options which you can find both in cities and the countryside. They offer a home away from home and almost always have a fully-equipped kitchen, living area, and separate bedrooms.
In many Cottages, you'll also be treated to an outdoor space that could have a BBQ or even a swimming pool. Though you may be happy just soaking up the sun on a lazy day after hiking or mountain biking!
Cottages are an affordable way to spend your vacation in Colorado, and they can be extremely cost-effective if you have a group of between four and eight guests. However, they can also be a romantic option for couples looking to splash out!
Cottages can be found in most cities, towns, and villages. They're not so common way out in the wilderness, as most people like to have local amenities such as supermarkets and restaurants close by.
Why Stay in an Airbnb?
What are your thoughts now you know what's available in Colorado? Seems like a good idea, right! To put your mind at rest, let's take a look at the top five reasons to stay in an Airbnb.
Local Experience: Whether you're being hosted by a local or a business, you can find out all the best hiking trails, natural sights and best things to do in Colorado that aren't included in the guidebooks!
Unique Properties: As you're about to see, there are some truly unique properties in Colorado. Take a break from dull and characterless hotels and treat yourself to something special!
Privacy: You can find many Airbnbs which offer self check-in. There are even options to filter for a completely private accommodation should you wish to.
Affordability: Next to hotels of an equivalent price, you'll almost always get better value for money with an Airbnb. Especially if you're travelling with lots of other guests!
Airbnb Experiences: It's not just about awesome places to stay. Airbnb offers experiences that can really help you get to know your vacation destination. I'll look at them a little more in-depth later.
The Top 15 Airbnbs in Colorado
Now you know what to expect and why you should stay in an Airbnb, let's get to the exciting part. I'm going to take you through fifteen of the coolest Airbnbs in Colorado. Ready? Let's go!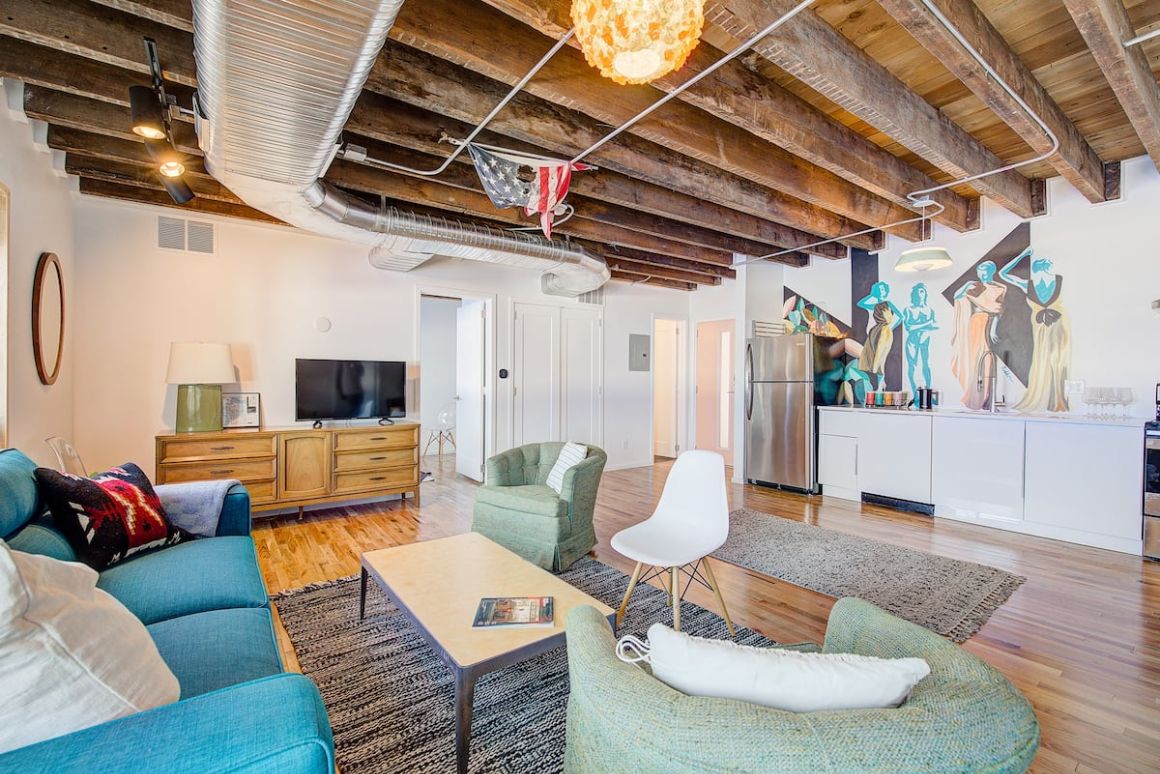 $$
Awesome Denver location
First up is this awesome boutique apartment in Denver's Barths District. It's just ten minutes from the happening LoDo District by Uber, though you can find bars, restaurants, and nightlife much closer to the apartment if you wish to.
You can enjoy for spectacular views of the Rocky Mountains from the roof deck, or enjoy the artwork inside as you cook in the fully equipped kitchen. Or chill out in the spacious living area with a glass of wine in the evenings as you watch your favourite shows on Netflix.
You'll feel right at home in this affordable vacation rental in Colorado.
This cozy cabin out in the Cimarron Valley is the perfect place to get away from it all into the fresh mountain air without blowing a hole in your budget. There's not a lot in the way of modern amenities, but that's part of the appeal.
You can't put a price on peace and tranquillity off the beaten track. Yet you can still enjoy the peak of adventure activities in every direction.
With 2 bedrooms and space for up to 5 people, you get amazing views of the Cimarron Valley and the Cimarron River in one. This Airbnb cabin has private access to fish and hang out on the Cimarron River. Kick back on the terrace and enjoy your morning coffee.
Budget Tip: Dorms in Colorado start from $10USD per bed. They're the cheapest accommodation for your stay in Colorado.
$$
Awesome Denver location
2 Guests
Sunset view of the rocky mountains
If you're a solo traveller you'll want to be in a city where you can easily meet other travellers and enjoy myriad attractions and nightlife together. So, I highly recommend you head to the largest city and capital Denver.
This penthouse apartment is in the North Capitol Hill area, close to some fantastic restaurants along "Restaurant Row," an area known for having the best places to eat in Denver. The home is spacious and clean, with modern amenities and a fully equipped kitchen you can use on days you don't want to eat out.
The best feature of this apartment though is the balcony, which has a sunset view of the Rocky Mountains in the distance.
Is This the Best Backpack EVER???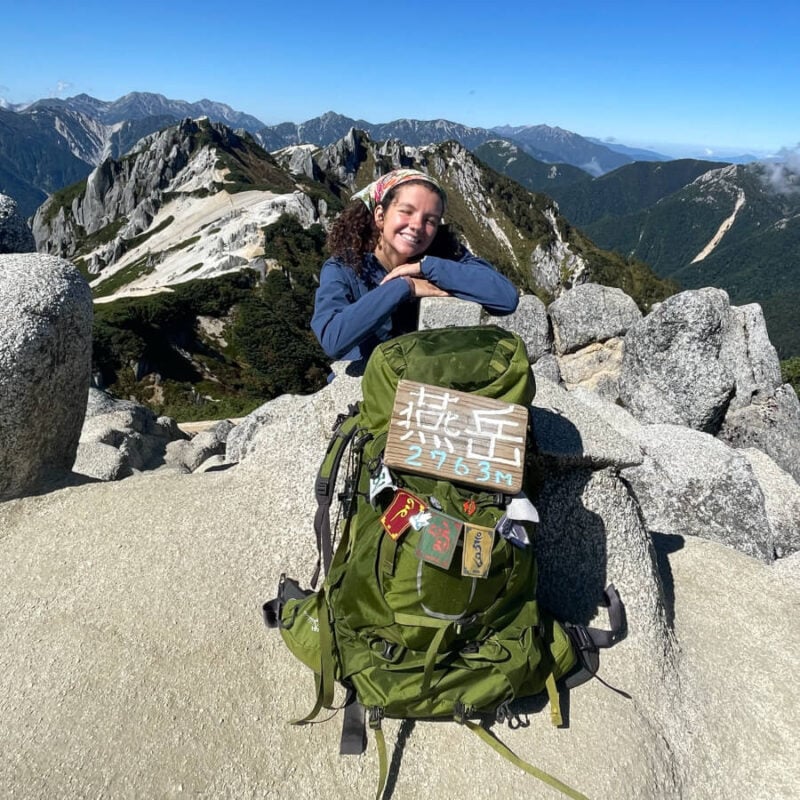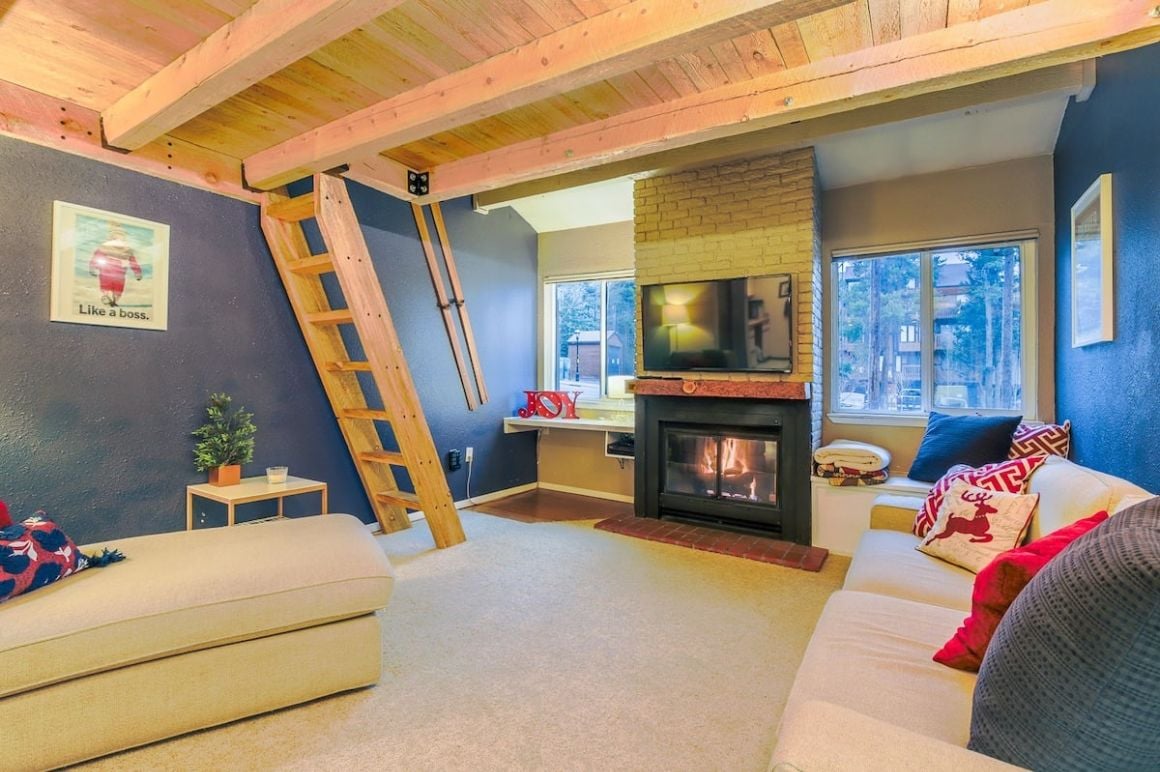 Want to sweep your other half off their feet? If the fabulous views and skiing in Breckenridge ski resort don't do it, this loft apartment sure will. There's actually space for four guests, but if there are only two of you, there's no arguing over who gets the king-sized bed!
The apartment is just two blocks from Main Street, so there are restaurants and shopping when you're taking a day off from skiing. Fancy a cozy night in? Curl up in front of Netflix and enjoy a movie in front of the wood burning fireplace.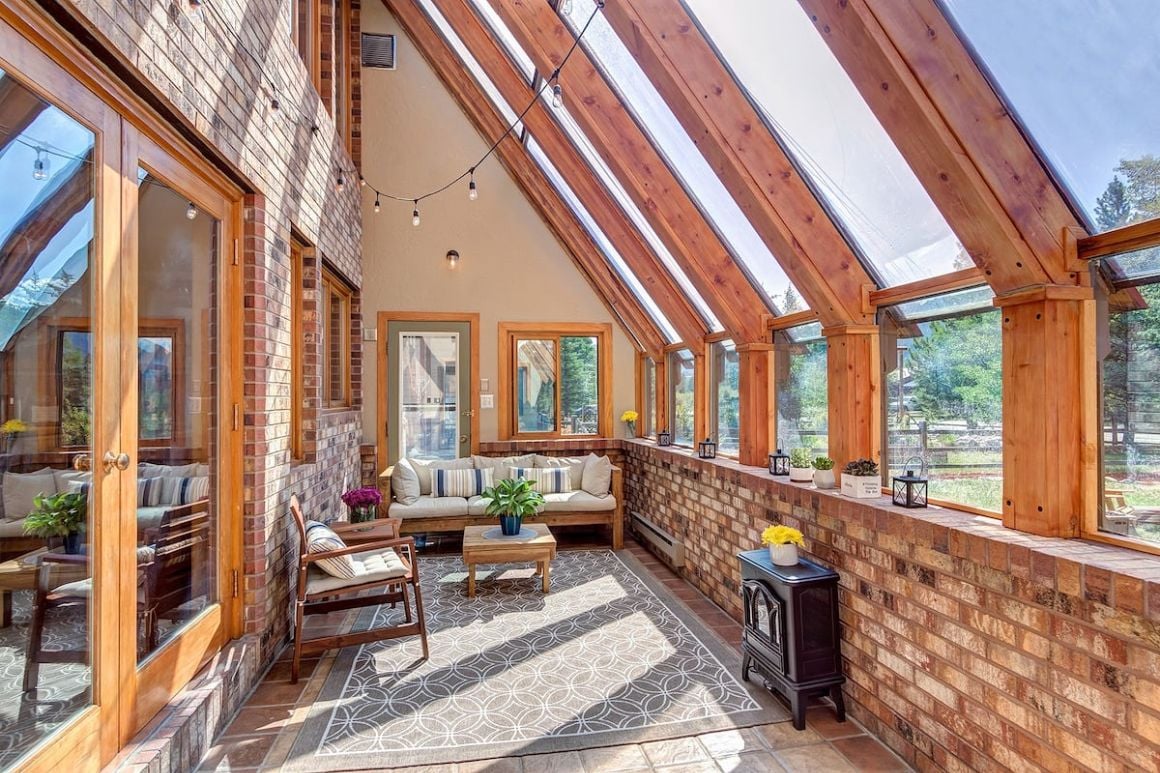 $$
Fenced yard and sunroom
With space for up to eight guests, this mountain getaway is ideal for families roadtripping through Colorado. It's in Frisco, so you have activity-packed Lake Dillon right on your doorstep, not to mention the town's historic centre.
The fenced-in yard means that kids can play out without parents worrying where they are, while everyone will love relaxing in the sunroom or private hot tub. No family member has to be left behind should you stay here – pets are welcome too!
Over the Top Luxury Airbnb in Colorado | Sunset Ridge
14 Guests
Views of San Juan Mountains
Wow. This luxury cabin in Colorado makes a 5-star hotel look like a backpacker hostel. Looking out over its very own lake and the San Juan Mountains, Sunset Ridge has to be seen to be believed.
With six bedrooms and space for up to 14 guests, it's perfect for a family gathering or even a corporate getaway. There's a games room, bar home theatre, and an indoor hot tub and sauna to relax in!
The house itself is impressive, I mean, just look at the pictures. But it's the area around it that makes this home a dream. It's secluded and yet close enough to golf courses and hiking trails, so you can spend quality time with your friends and family both inside and outside the house.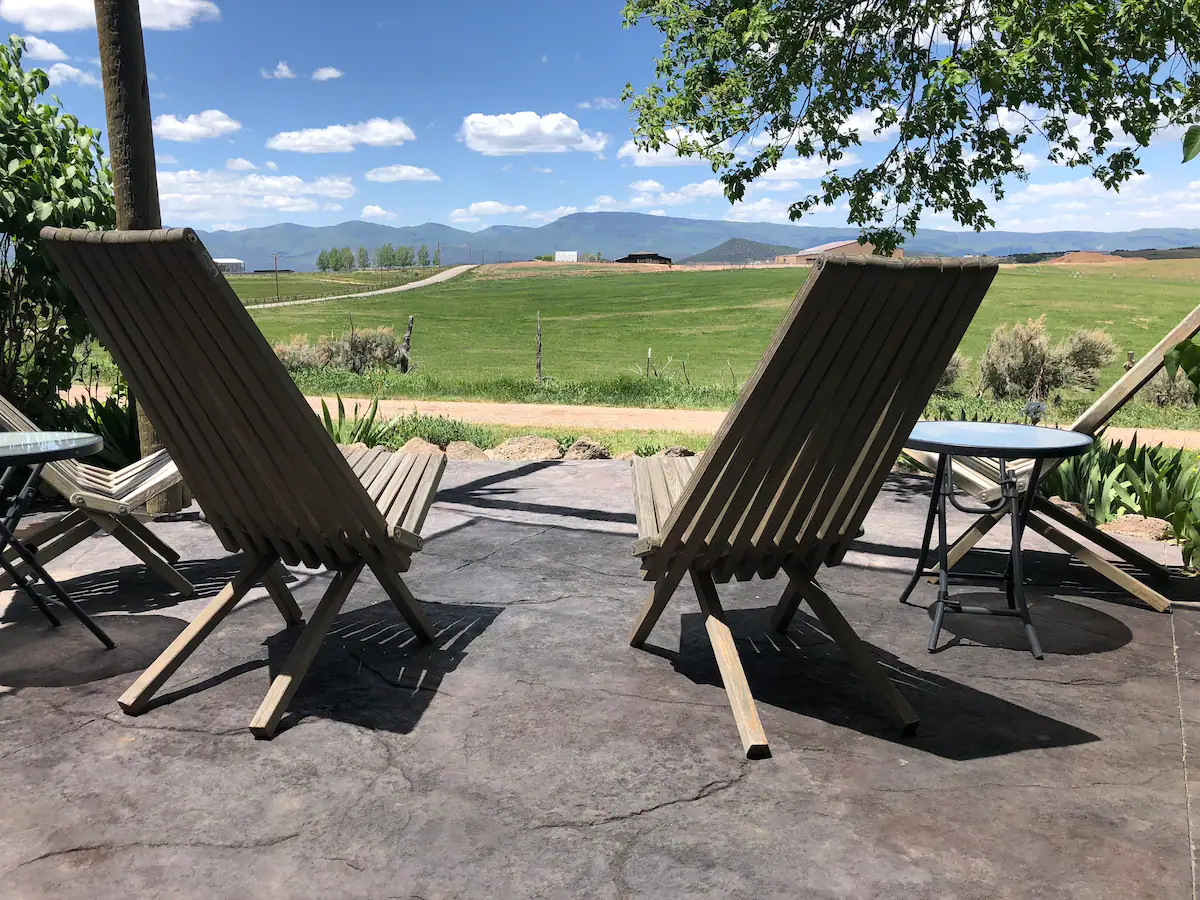 One of the most unique and interesting cabins in Colorado, this modern home is just a hop, skip, and jump from Aspen. It has space for up to four guests, so it would suit a couple or a small group of friends/family travelling together.
When you're not out skiing, hiking, or horse riding, you can enjoy a BBQ on the patio with views of the mountains or catch a movie on the living room's smart TV. There's a signal booster so you never need to be out of reach from friends or family!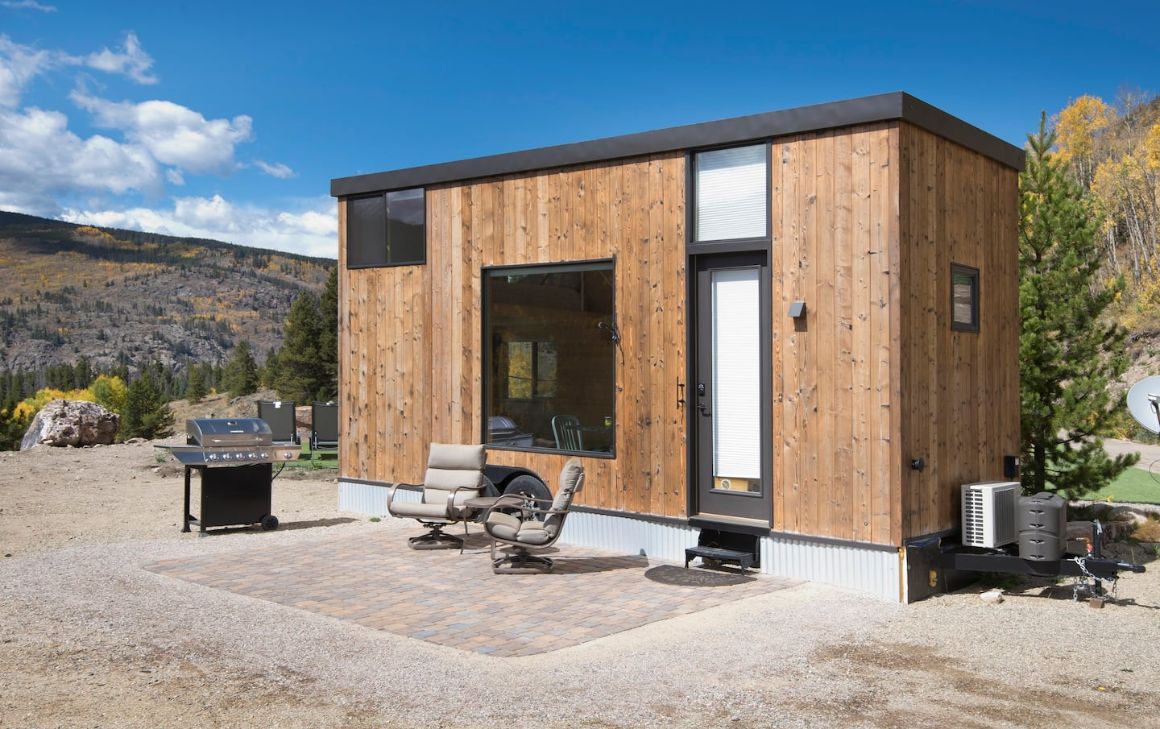 2 Guests
Close to hiking trails
Want to be in the heart of the Rocky Mountains? This tiny house is just the place for you. It's two minutes from the Vail Pass Trail Head, so you can get out onto some of the best hiking without driving for miles.
The property is off the grid but is solar powered. So you don't have to be without creature comforts like internet, TV, and hot water for showering after a day of hiking!
2 Guests
Stunning décor in and out!
This is smaller than your average cottage, but it's also a lot more colouful too! Hidden away in Del Norte, it's a good place to stay if you want to explore what Southern Colorado has to offer.
The Mermaid Cottage has been featured in a number of architectural magazines and books, and it's not hard to see why. Enjoy the warmth of the chiminea on an evening as you look out at the San Juan and the Sangre de Cristo Mountains.
Best Airbnb in Colorado for a Group of Friends | Large Historic House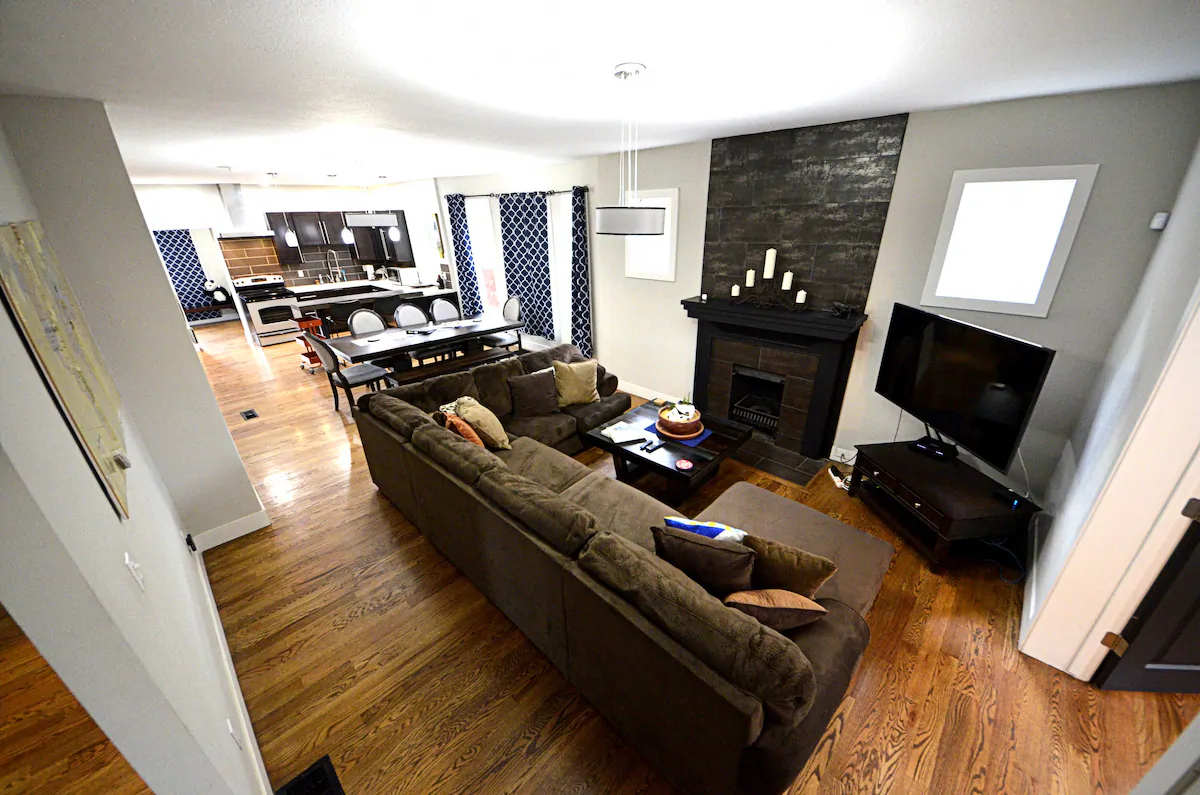 16 Guests
Great for parties!
Travelling with a large group of friends? This historic house in Denver couldn't be any better suited. It has three full-sized arcade games, a huge patio and backyard, and a shared space with a BBQ grill.
This might be good for a bachelor/bachelorette party or a birthday celebration. Some of the outdoor space is shared with your host, so don't go too wild! But the spacious living area is the perfect place for you and your mates to gather around together and play drinking games.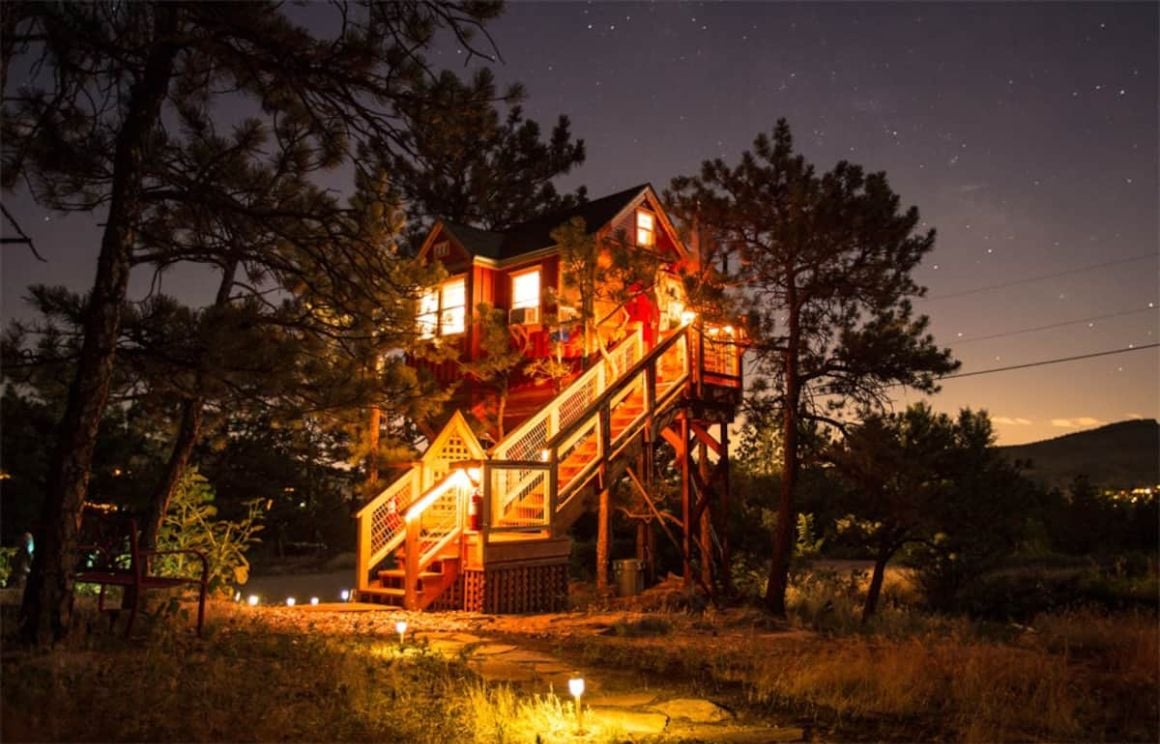 2 Guests
One of two treehouses in the state!
There are only two Rocky Mountain treehouses in Colorado on Airbnb, and either is a great choice for your vacation. This one is particularly wonderful if you're with your other half.
Set on the way to Rocky Mountain National Park, you're guaranteed privacy, peace, and quiet. It's ideal for a special trip. Despite being private and hidden away, the town of Lyons is nearby, where you can enjoy bluegrass music and river tubing.
Best Airbnb for Honeymooners in Colorado | Cozy Cottage
2 Guests
Downtown location
If the treehouse above isn't available, or your cup of tea for your honeymoon, check out this place in Colorado Springs instead. The cozy cottage is just a short walk from one of the most beautiful attractions in the state – the Garden of the Gods.
After hiking through the rock formations, come back to a queen-sized bed in a cottage with its own separate entrance from your host's home. It's also close to the nightlife, restaurants, and bars of Colorado Springs.
6 Guests
Spacious Living Area
Airbnb Plus Properties are the cream of the crop on the platform. Chosen for their excellent review scores and host's attention to detail, they even get an inspection from Airbnb itself!
This property is in the heart of Colorado Springs, right in a Historic Area. There's space for up to six guests, meaning it'd suit a family or group of friends very well. Enjoy the world go by from the porch swing, or whip up a delicious meal in the chef's kitchen.
2 Guests
Collection of local art
Another home in Colorado Springs, this home is ideal for digital nomads. It's cheaper than similar properties in Denver, yet you'll still have all the conveniences you need to be productive – I'm talking fast Wi-Fi, a dedicated workspace, and lots of light.
In the winter, you can enjoy sitting around the wood burning fireplace or curl up in your plsuh double bed.
There's a fully-equipped kitchen for making meals, while the garden is a relaxing place to go when you've finished working for the day.
Best Airbnb Luxe in Colorado | Three Cheers
12 Guests
Light-filled living area
Last of all, let's look at one of the most epic Airbnbs in Colorado. Airbnb Luxe properties cater to the super-wealthy, and by staying here you'll feel as though you're in a movie.
The premium 'Three Cheers' home is in Avon, and there are few places more beautiful to come home to after a day out in the mountains. You can stay cosy in the bright living area during the winter months, or enjoy sitting out by the fire pit deep into the evening through the summer.
Top 5 Airbnb Experiences in Colorado
Want to make the most of your time in Colorado but don't really know where to start? I hear you. After all, there are mountains to climb, cities to explore, and endless outdoor activities like hiking, snowshoeing, and mountain biking.
A good place to start is Airbnb Experiences. It takes the stress and difficulty out of planning activities, leaving you to enjoy the fresh air, food tours, or nightlife in Denver. Airbnb Experiences can be anything, from a multi-day hike in the Rocky Mountains to getting up close and personal with friendly animals, to add something extra and unique to your trip.
In this next section, let's look at five of the best Airbnb Experiences in Colorado. I've picked from all over the state, but if you don't see anything you immediately like here, there are many more on Airbnb Experiences!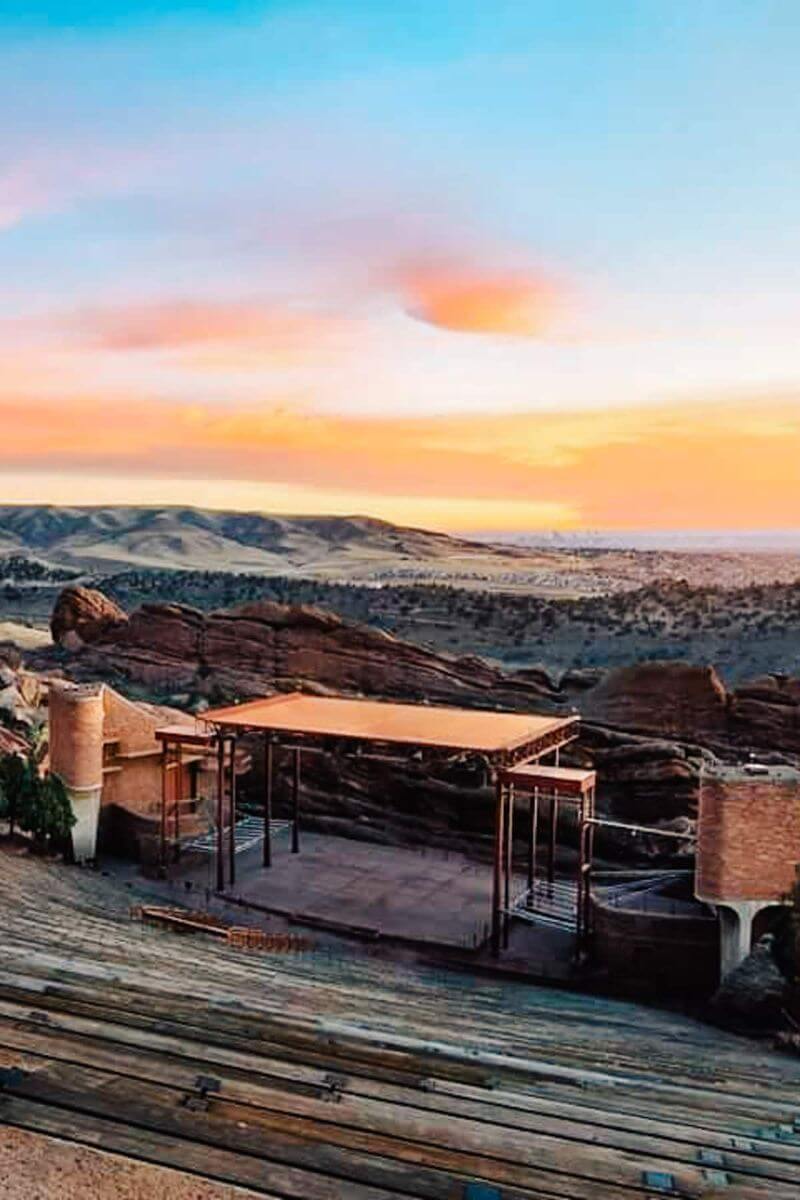 $45/person
1.5 hours
Up to 10 guests
Red Rocks Park is one of the most popular attractions near Denver, and its amphitheatre has hosted some of the biggest artists and bands in the world over the years. If you're not watching your favourite band, the best time to visit is during the sunrise before breakfast in the amphitheatre itself.
The hike is quite easy, so anyone can enjoy the magic of this natural wonder. The trek goes ahead in all weather, so be sure to dress appropriately!
$125/person
6 hours
Up to 3 guests
Now obviously, this Airbnb Experience can't take place throughout the year. However, should you be visiting in Spring ad Summer, FlyFishing is one of the most exciting activities there is.
This unique experience will see you learning the ropes of flyfishing using equipment provided to you. You'll also have a delicious meal provided to you before having plenty of time to practice getting the hang of the sport.
Since this is for a maximum of three guests, you get an intimate experience and personal attention. You will need to purchase a fishing license beforehand, but this only cost $17 online.
$27/person
1 hour
Up to 10 guests
Okay so a lot of these experiences so far have been a little on the pricey side, so here's a fun budget activity that's a little different and unique. Axe throwing!
This Canadian hobby is such a thrill and much harder than it looks. No worries though, because you will get a lesson in the techniques of axe throwing before having plenty of time to practice for yourself.
If you have an hour to kill with a bunch of mates, this will certainly add a bit more excitement to your Colorado trip.
$180/person
7.5 hours
Up to 8 guests
Ever wanted to hike on a glacier followed by a dip in a geothermic cave pool? Well, this might not have been a question you asked yourself before, but now you're thinking "heck yeah!" right?
This fun winter sport means you can take on the scenic St. Mary's Glacier hike and all the stunning forest surroundings, before taking a warming dip in a thermal pool at the end.
If that's not enough fun for you, then you'll also get to eat lunch in a quaint gold mining town in Idaho Springs where you'll learn all about the gold mining history.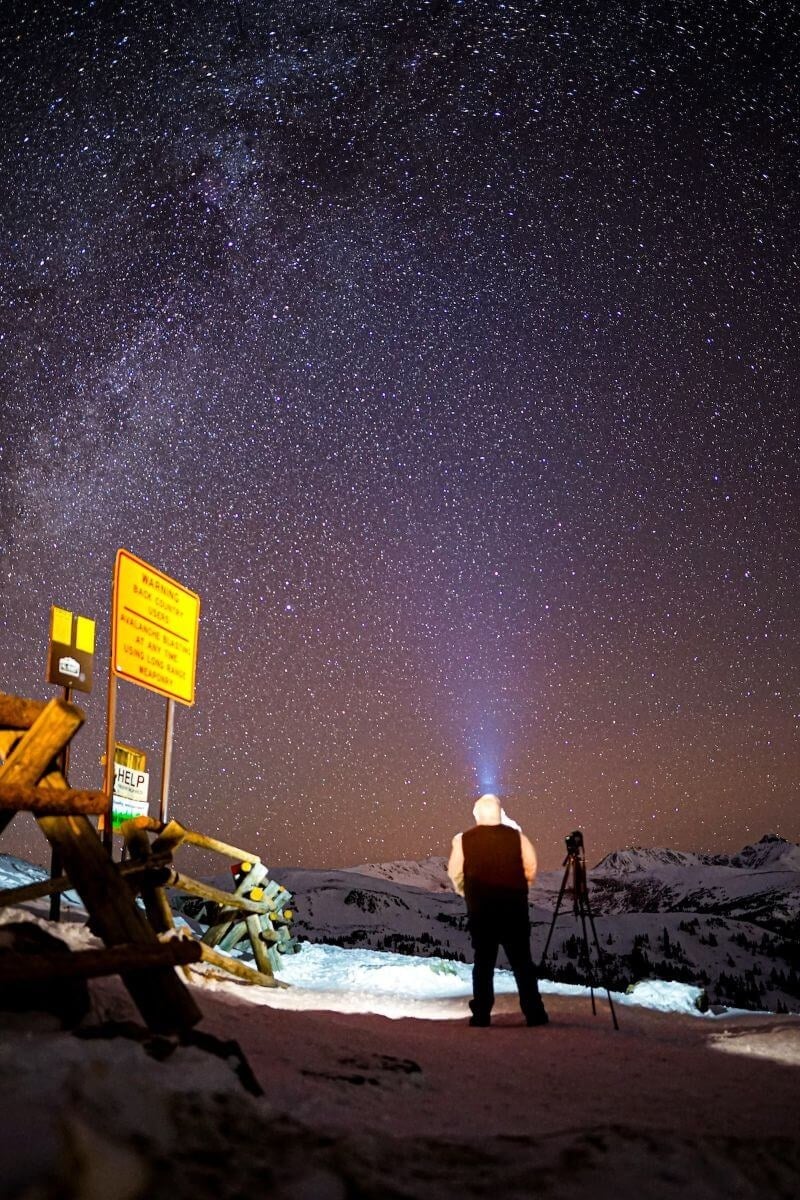 $200/person
3 hours
Up to 4 guests
Usually, I include nightlife activities on my list of Airbnb Experiences. But nightlife in Colorado is a little different. Rather than heading out and hitting the bars and clubs, you'll be taking photos of the Milky Way and other astonishing features of the night sky.
Photography tours are usually four hours long, and you'll be with an expert guide who can help you to capture that perfect shot.
Don't Forget Your Colorado Travel Insurance
If you're traveling in the USA, having good travel insurance is absolutely vital.
ALWAYS sort out your backpacker insurance before your trip. There's plenty to choose from in that department, but a good place to start is Safety Wing.
They offer month-to-month payments, no lock-in contracts, and require absolutely no itineraries: that's the exact kind of insurance long-term travellers and digital nomads need.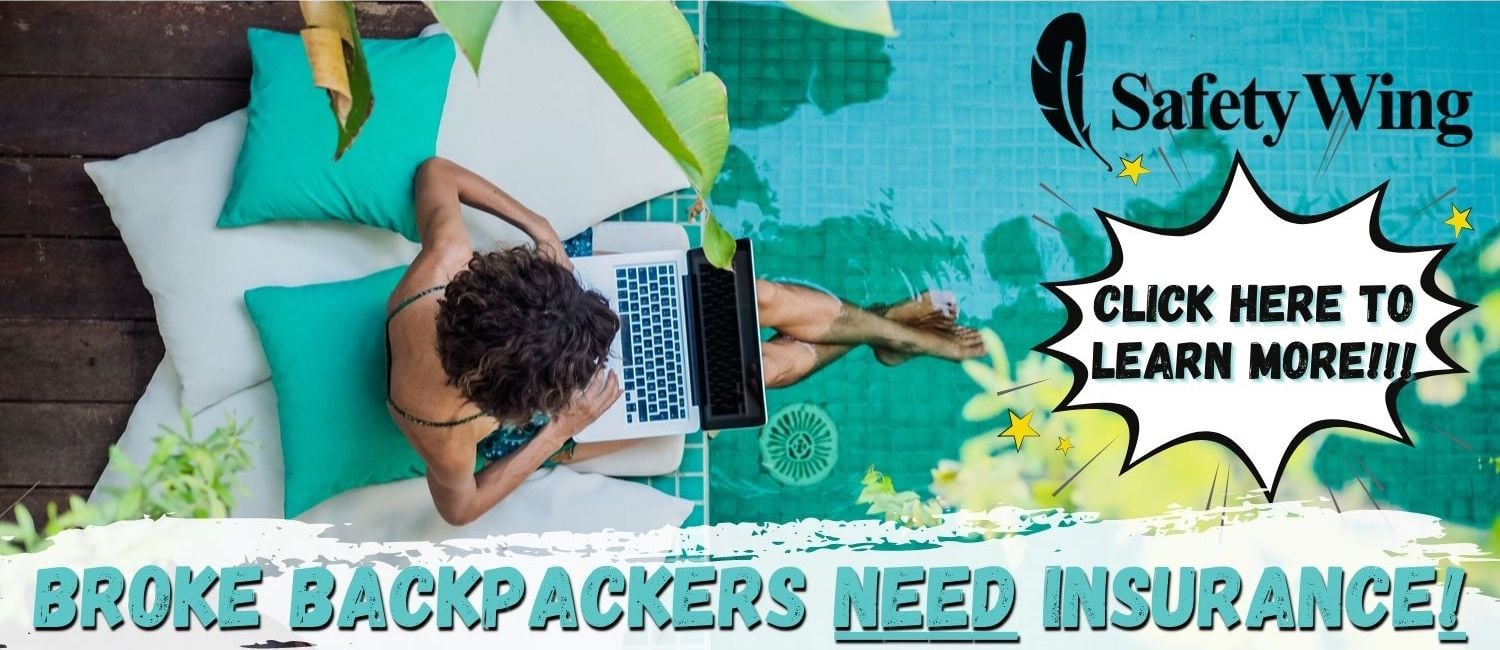 SafetyWing is cheap, easy, and admin-free: just sign up lickety-split so you can get back to it!
Click the button below to learn more about SafetyWing's setup or read our insider review for the full tasty scoop.
Final Thoughts on Airbnbs in Colorado
Well, there you have it. Those are fifteen of the coolest Airbnbs in Colorado. Not only that, there are some cool options for things to do when you arrive, too! Whether you want a romantic treehouse escape, a cozy cabin, or a property that can fit the whole family, there's an Airbnb in Colorado for you.
Still struggling to pick your favourite? I'd recommend my overall best value Airbnb in Colorado. That's the BartaHouse No.3 with Rooftop. It's got room for up to six guests, and thanks to its Denver location, nowhere is difficult to get to… unless the roads are blocked with snow!
I hope that wherever you choose to stay in Colorado, you have an incredible trip. To make sure it's a safe one too, check out World Nomads and find a travel insurance policy that suits you. Have a great vacation!
---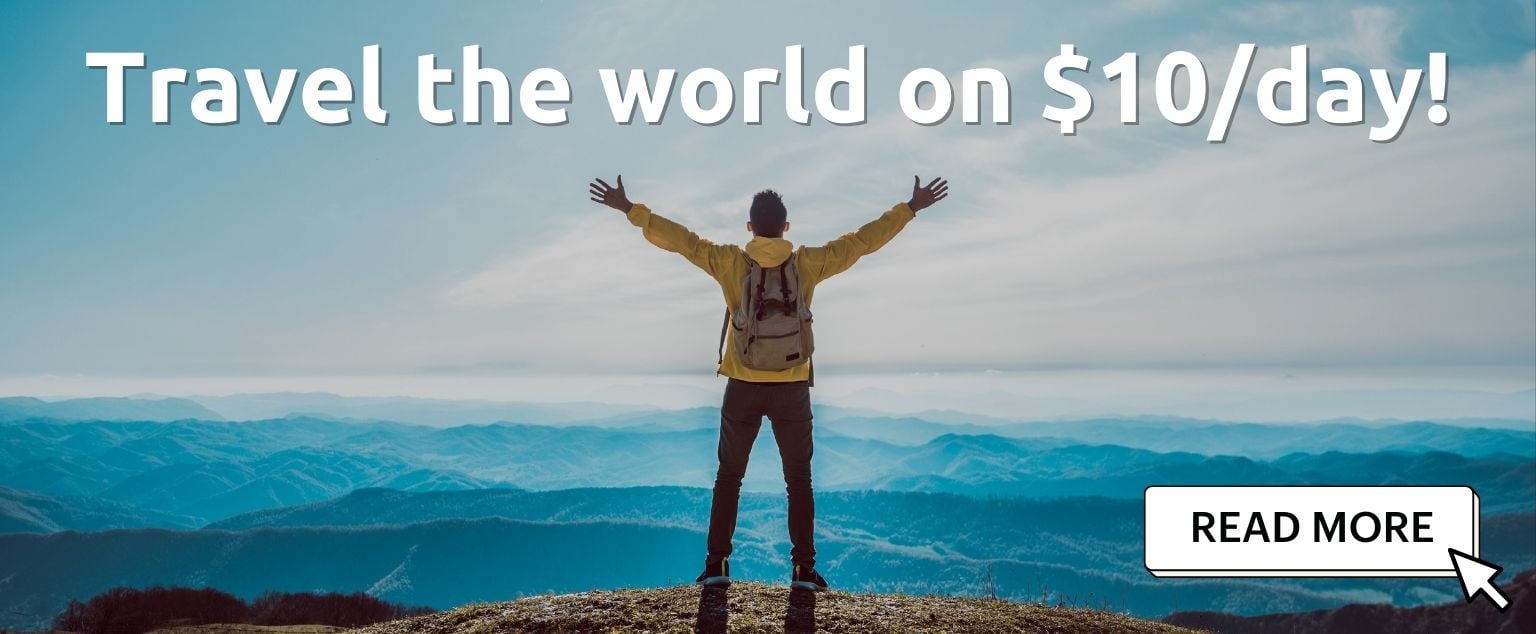 And for transparency's sake, please know that some of the links in our content are affiliate links. That means that if you book your accommodation, buy your gear, or sort your insurance through our link, we earn a small commission (at no extra cost to you). That said, we only link to the gear we trust and never recommend services we don't believe are up to scratch. Again, thank you!