Vail will no doubt surprise and enthrall you. Even with its small land area and remote location, this Colorado town overflows with mind-blowing fun and adventures. Sandwiched between the mountain ranges of Sawatch and Gore, Vail is home to a cornucopia of famous ski areas.
Unfortunately, despite its small size, there isn't a lot of info out there when it comes to villages and areas to stay. That can make things rather tricky as you plan your trip.
Thankfully, we've created this detailed Vail travel guide to make planning a breeze on your end. We've consulted dozens of travel experts, locals, and online reviews to give you scores of fantastic tips on where to stay in Vail.
From classy, luxury resorts to cheap condo rentals, Vail has tons of options for accommodations. Most people only visit for a short time or stop over on their Colorado road trip, yo you can find quite a few places to stay at. And, thanks to a free bus service, public transportation won't be a problem in Vail.
So, if you don't mind which village you're staying in, book a stay at any of these handpicked suggestions.
Highline Vail offers non-stop thrills and amusement with an infinite array of activities, from horse riding to fishing. For the not-so adventurous, the hotel has a spa center and outdoor pool, where guests can chill like royalty.
Rooms are ultra-spacious, too, and fitted with all the luxuries you need for a cozy stay.
Picture-perfect holiday home in Vail: Luxury Seclusion
If you seek privacy and luxury, you'll absolutely find your bliss at this fabulous holiday home. Truthfully, this option is a little on the pricey side, but it's worth every penny. With snug rooms and stunning mountains, it offers a soothing retreat for visitors.
Best of all, most of the town's restaurants and attractions are just a short stroll away.
Budget-friendly condo in Vail: Turnkey Vacation
Experience a rocking and glamorous getaway in Vail without spending a fortune at Turnkey Vacation. Great bargain rates aside, this condo has elegant furnishings, a laid-back feel, and extremely comfortable beds.
The location is incredibly convenient and will give you access to numerous restaurants and attractions.
Vail is an amazingly diverse town with loads of delights to offer everyone. Whether you're a solo backpacker, a couple, a family or a gang of friends, we've got you covered in this Vail travel guide.
Keep scrolling and heed our words of advice on where to stay and what to do in Vail.
Lionshead is a terrific choice for anyone visiting the town for the first time. While a little small, this village is home to several shops, restaurants, and attractions. Of course, it has no shortage of options when it comes to lodging.
For ski enthusiasts, it's one of the two primary bases for the exhilarating winter adventures in the region.
West Vail is simply gorgeous. With its spectacular and ravishing alpine backdrop, West Vail will give you the urge to snap a jillion photographs of your vacation. And since it's less touristy than Lionshead and Vail Village, you'll find a ton of bargain deals for accommodations.
The village also has a handful of entertaining amenities and attractions.
Vail Village is a family favorite. With skating rinks, fun attractions, and an eclectic lineup of restaurants, this village is ideal for a family getaway. Not to mention the spot teems with condos, hotels, and apartments suited for families.
Like Lionshead, Vail Village is a gateway to the world-class resorts in Colorado.
With its serene atmosphere and dramatic mountain panoramas, East Vail makes a superb base for couples visiting the town. Though it's more tranquil than the other villages, it still has dozens of activities to keep visitors busy, including the Betty Ford Alpine Gardens.
Lionshead is hands down the best place to stay in Vail for first-time visitors. Not only is it peaceful and safe, but it's also home to a load of wonderful shops and restaurants. Even better, Lionshead offers easy and convenient access to a variety of heart-pumping winter sports.
And guess what? You'll find some entertainment on your stay in Lionshead as well. Whether you're visiting in summer or winter, there's something fun for you in this village. Pack your skis for the colder months and hiking boots for the hotter ones – you can find some of Colorado's best hikes here.
Just FYI, Lionshead is a walking village, meaning cars are not permitted here. But there's a paid parking system and parking area to stash your vehicle in while you explore on foot.
Best condo in Lionshead: Eagle Bahn
There's no studio condo in Lionshead quite like Eagle Bahn. With a private balcony, comfy bed, and a snug gas fireplace, it's the perfect place to chill after a day of non-stop skiing, biking, hiking, or sightseeing in Vail.
Plus, it has a pretty convenient location: it's steps away from the Eagle Bahn Gondola and a bunch of bars and restaurants.
Relax and let the hotel take care of everything at this upscale resort. There's even a refreshing 5-star spa and a year-round outdoor pool to make your stay even more relaxing. For winter sports enthusiasts, the resort offers ski concierge services as well.
On top of it all, the hotel is situated near numerous Vail attractions, including Betty Ford Alpine Gardens.
Best holiday home in Lionshead: Luxury Seclusion
With its serene location and laid-back atmosphere, Luxury Seclusion offers guests a refreshing mountain retreat and digital detox. Surprisingly, the property is situated near the village's exciting entertainment, shopping, and dining scene.
There's also a gourmet kitchen with state-of-the-art appliances to help you cook delicious meals. Did we mention that the views are epic?
Things to See and Do in Lionshead
Be mesmerized by Sunbird Park – also known as Nest Park – which is often known as one of the country's coolest parks.
Make a pit stop to the village's fantastic museum, the Imagination Station, if you're traveling with kiddos.
Grab some delicious bar bites and enjoy affordable craft beer as you soak up the view of the icy slopes from Garfinkel's.
Get some interesting nuggets of information by visiting the Colorado Ski & Snowboard Museum and Hall of Fame.
Think you need to spend a fortune to enjoy the gondola lifts? Not so much? The Eagle Bahn Gondola is open for free to non-skiers from 3:30 PM onwards.
When visiting in summer, take a day trip to the Holy Wilderness Area and savor the beauty of Mother Nature.
West Vail is a prime spot to enjoy the best of Vail Valley. It combines the awe-inspiring alpine scenery of the south side and the north side's abundance of sunshine. Of course, it's an ideal lodging area with plenty of affordable hostels, hotels and condominiums.
Modern comforts and amenities won't be a problem in this area, with supermarkets and restaurants just a stone's throw away.
While it doesn't have a load of attractions, it still gives visitors access to snowboarding, skiing, biking, ice skating, and hiking.
There's even a free shuttle bus that will take you to Vail Village and the other villages of the town.
Best townhouse in West Vail: West Vail home
Experience the scenic adventures and beauty of the Rockies comfortably at this townhouse in West Vail. With its green space, cozy fireplace, and rustic appeal, this townhouse will give you zen moments after your heart-pumping adventures in Vail.
The property is located conveniently near Lionshead ski base, bike and hike trails, a dog park, and restaurants.
Highline Vail beckons adventurers with a smorgasbord of enthralling activities, including fishing, cycling, and horse riding. When you need to relax from the endless outdoor escapades, you can chill at the hotel's spa center or outdoor pool.
Location-wise, the hotel is near Riva Bahn, Wildwood Express, Adventure Ridge, and Cascade Village Lift 20.
Best condo in West Vail: TurnKey Vacation
Turnkey Vacation will unleash your inner shutterbug and Instagrammer with its elegant touches and photogenic mountain views. The condo is a short stroll from Gore Creek, which offers a children's playground, sledding, fishing, and kayaking.
And you'll totally adore the living room, which has a wood-burning fireplace and a 36" flat-screen television with cable. In summer, crack open the deck door for some fresh pine-scented mountain air.
Things to See and Do in West Vail
Commune with Mother Nature by visiting the beautifully lush West Vail Pass wildlife area.
Experience the stunning, wide-open landscape of the majestic Rocky Mountains on a thrilling snowmobiling adventure.
Go on an adrenaline-pumping snow tubing experience at Adventure Ridge.
Take a side trip to the historic railroad and mining town of Minturn.
Socialize with a few furry canines at Stephens Park.
Relax and spend time making new buddies at Donovan Park and Pavilion.
Sample delicious culinary treats at the nearby restaurants, such as Nozawa, West Side, Bear Fish, Yellow Belly, and Ale House.
Vail Village is a perfect and convenient zone to stay for vacationing families in Vail. Like Lionshead, Vail Village is also a popular base for the Vail Mountain's ski adventures.
A quaint alpine cobblestone-lined village, this area is filled with parks, shopping, ice skating rinks, and restaurants. When it comes to entertainment, Vail Village is not to be outdone by its neighbors and peers.
Driving isn't possible here, though, as it's a walking village. If you have a car with you, the village has paid parking options where you can leave your vehicle.
If you want to travel around the town, you can take advantage of the bus service. It's a free and fun ride for everyone.
Vail Village also earns a spot as one of the best places in Colorado, although it's still a hidden gem and not massively known – which means less tourists!
Best apartment in Vail Village: Riva Ridge 740
Spacious rooms, a gas fireplace, and complimentary parking make Riva Ridge an excellent and irresistible choice for vacationing families. The new Village Gondola and a host of shops are steps away from this property.
As a bonus, it comes with a full concierge service that will help guests make reservations for restaurants and ground transportation.
Best condo in Vail Village: Eagles Nest
Eagles Nest has all the hallmarks of an incredible Vail getaway. From the property, you'll be moments away from restaurants, bars, shopping centers, and the Golden Peak ski lift. Not to mention, its location offers plenty of opportunities for mountain biking, hiking, and skiing.
You'll love the picture-perfect mountain views outside the property. There's also a community patio where you can enjoy an outdoor meal.
Although it's located in the heart of Vail Village, Sitzmark is remarkably peaceful, meaning it's an excellent choice for families. It has a year-round hot tub and heated outdoor pool that kids will absolutely love.
If you're traveling with infants or toddlers and need some time out with the adults, you can use the hotel's babysitting service.
Things to See and Do in Vail Village
Vail Square in winter transforms into an icy wonderland by featuring the Alderhof ice skating rink.
In summer, Vail Square becomes a hotspot for concerts and cultural attractions.
CineBistro offers a unique and luxurious movie-going experience with its full bar, full-service dining, and leather rocking chairs.
Indulge in a rejuvenating massage or spa treatment at the Sonnenalp Hotel.
Vai Village is a shopping mecca, home to boutique ski shops, designer Western ware, and a flagship Lululemon that features winter athleisure items.
Drop by Mountain Standard and satisfy your cravings with a smorgasbord of goodies, such as the El Diablo sandwich.
East Vail is a picturesque alpine environment with 14,000-foot mountains and towering evergreen trees. For decades, the neighborhood has been captivating outdoor adventurers with its sheer rock cliffs, ski slopes, and fabulous spring waterfalls.
East Vail is relatively quiet compared to the other neighborhoods in Vail Valley. It's perfect for couples who are aching for a serene and romantic area to stay in Vail.
The opportunities for adventure are seemingly endless in this Vail neighborhood. From hiking to tennis, the neighborhood has dozens of activities to appease visitors of all tastes and ages.
To top it all off, it's a convenient base for travelers who are planning to venture to Denver.
If you're looking for a romantic and upscale experience in East Vail, stay at this resort. With deluxe accommodations and first-class service, this hotel guarantees you a chilled vacation. There's also an on-site all-inclusive health spa with rejuvenating couple treatments.
Each room boasts a patio with BBQ grills.
Best condo in East Vail: Modern Getaway
Chic and artsy, this modern getaway delights guests with its sparkling clean rooms and sophisticated ambiance. With outstanding mountain views and fresh mountain air, this retreat also has a romantic vibe, making it ideal for couples.
There's a wood-burning fireplace, comfy seats, and a 55-inch TV to make your stay even more epic.
Best apartment in East Vail: Marriott Streamside Birch
From mountain shuttle to outdoor-indoor pool, jaccuzi and a comfy living space, this Airbnb apartment offers everything you might need during your stay. Accommodating up to 6 people, it's great for families or a group of friends. There are restaurants pretty much right in front of your doorstep, and the hotel's free shuttle will pick you up and drop you off at any time. The front desk is open 24/7 in case you need any help or recommendations.
Things to See and Do in East Vail
Take in the breathtaking views of the Rocky Mountains as you stroll through the streams, waterfalls, and brightly-colored flower beds of the Betty Ford Alpine Gardens.
The Gerald R. Ford Amphitheater hosts some of the region's most beloved events, such as the Bravo! Vail music festival and the Vail Dance Festival.
Gore Creek offers a myriad of outdoorsy activities for visits, including rafting and trout fishing.
The Vail Racquet Club is home to a children's playground area and a park.
Keep your eyes out for wildlife in the neighborhood. It's pretty common to spot beavers, bighorn sheep, elk, deer, raccoons, foxes, and black bears.
Here's what people usually ask us about the areas of Vail and where to stay.
Don't Forget Travel Insurance for Vail
World Nomads' mission is to support and encourage travellers to explore their boundaries. They offer simple & flexible travel insurance, and safety advice to help you travel confidently.
They've been doing it since 2002 – protecting, connecting, and inspiring independent travellers just like you.
Get a quote below or read our in-depth review!
World Nomads provides travel insurance for travelers in over 100 countries. As an affiliate, we receive a fee when you get a quote from World Nomads using this link. We do not represent World Nomads. This is information only and not a recommendation to buy travel insurance.
Final Thoughts on Where to Stay in Vail
Vail is a slice of heaven on earth, especially for thrill-seekers, nature lovers, and winter sports connoisseurs. From skiing to sightseeing, the town teems with experiences for all ages.
When it comes to the best village to stay in Vail, we have to go with Lionshead. It's well connected to the other villages in the town, thanks to its ideal location and free bus service.
You'll have loads of accommodation options to choose from to suit your tastes, needs, and preferences.
Did we miss anything? Is there anything you'd like to share with us? Feel free to share your thoughts with us in the comment section below. Ciao!
Do you own an awesome hostel, hotel or apartment? Want to be featured in our list? Email [email protected] to find out how.
---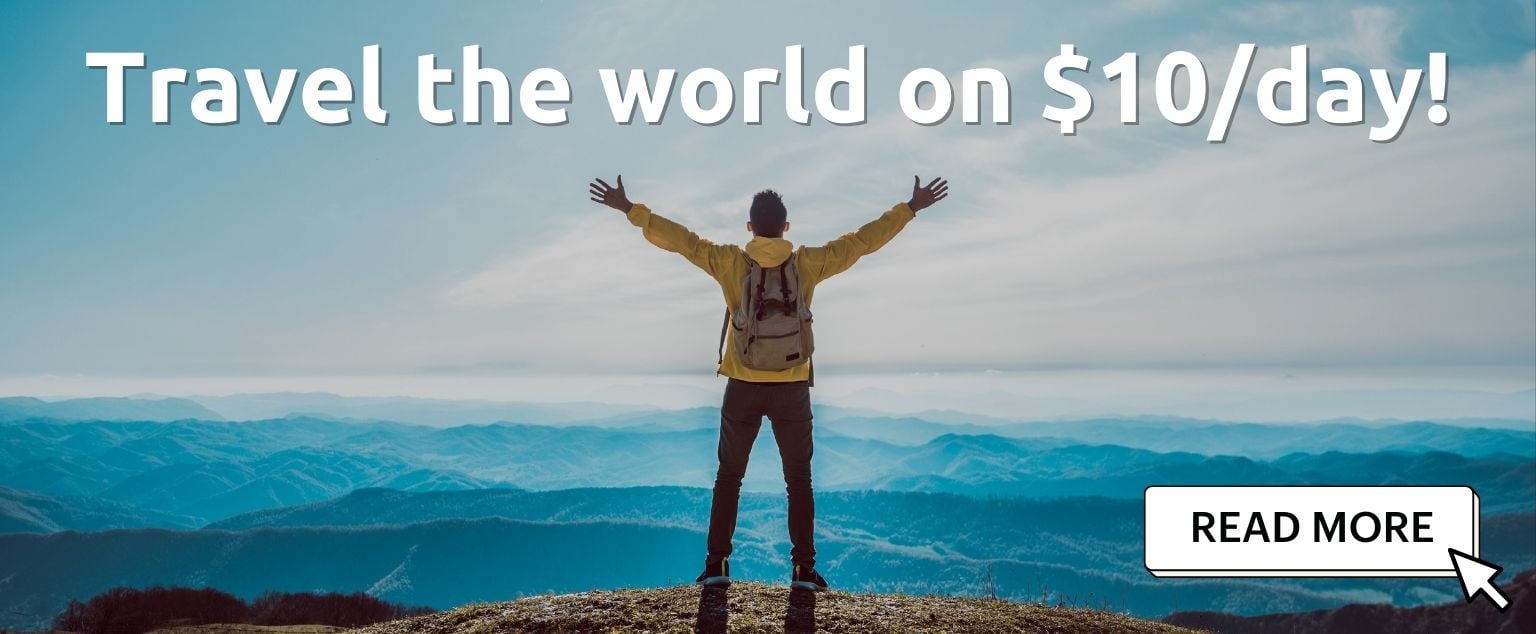 And for transparency's sake, please know that some of the links in our content are affiliate links. That means that if you book your accommodation, buy your gear, or sort your insurance through our link, we earn a small commission (at no extra cost to you). That said, we only link to the gear we trust and never recommend services we don't believe are up to scratch. Again, thank you!