Denver sizzles with a powerful yet imperceptible energy.
Maybe it's the lazy-eyed excitement of legal weed, maybe it's the soulful impact of the jaw-dropping mountain scenery, and maybe the weather could use a few sessions with a school counsellor, but Denver has something many cities have lost.
A sense of fun.
Whilst other cities lurk on the edge of burnout and despair, Denver chuckles, and heads off to the slopes for a few hours of tranquil carving. It's a bubbly city. A nice city. A cool city. But there is still a lot to it…
In this JAW-DROPPINGLY FLUENT backpacking Denver travel guide, I'm going to take you through everything you need to know about Denver, and some of the things you probably shouldn't know too. So whether you come from far, or are a Mormon on a wild weekend, I'll be endeavouring to educate you about all things Denver.
Let's go!
The better question would be: why SHOULDN'T you visit Denver?
This walkable, mountainous city is a highlight of any USA trip thanks to its stunning scenery, sunshine, and relaxed vibe. Aside from being surrounded by mountains, Denver itself is located at an elevation of exactly one-mile high and boasts outdoor adventures for all seasons and tastes. It's a gateway to the American West and is somewhere that is very uniquely it's own.
Denver is a city where you can enjoy some brews, a joint or two, and attend a concert at the most incredible venue in the country: either all in one 'trip' or perhaps even all at once if you're feelin' wild!
Denver's art and outdoor park scenes are also top-notch, and it even has some local sports teams to appeal to enthusiasts. "Let's Go Nuggets!"
The city is also within a few hours' drive from some of the best hikes in Colorado–including the iconic Rocky Mountains!
What Are The Major Attractions in Denver?
No Colorado road trip is complete without a stop in Denver, a city chock-full of things to see and do! Museums, eateries, parks, epic hikes, and legal weed all await when you travel to Denver.
Tens of thousands of people have been drawn to the Mile High City in recent years, which makes sense considering it's an outdoor lover's paradise. From offbeat adventures to popular but oh-so-worth-it tourist attractions, here's what you just can't miss while exploring Denver:
Larimer Square
Red Rocks
Denver Botanic Gardens
Colorado State Capital
City Park
How Long Should I Spend in Denver?
As there are SO MANY places to visit in Colorado, you don't want to spend all of your time in Denver! While it's an iconic city, you can easily see all it has to offer in 3-5 days before heading elsewhere in the state.
That being said, you don't want to rush through Denver either. It's a rare combination of mountains and city life, with all the best qualities of both. With so many great day trips nearby, you could easily base yourself in Denver for a week or more if you have the time!
The following is a sample 3-day Denver travel itinerary, which should give you some idea of what you should cover, and how to squeeze all of the juice out of this Coloradan gem…
Day 1 in Denver: Downtown and Golden Triangle
On day 1 of our Denver travel itinerary, we start our day near the Capitol Building in the so-called "Golden Triangle" neighborhood of Denver. This area hosts some of the most significant landmarks in the city including the aforementioned Capitol, the Denver Art Museum, the Molly Brown Museum, and Civic Center Park.
The Art Museum is known for its excellent exhibitions and ultra-modern design, which provides the setting for some of the best photos in Denver.
Moving on to Downtown, we enter the Central Business District of Denver – home to the majority of the city's skyscrapers and shopping malls.
The 16th Street Mall is the most popular corridor to go shopping and makes for a lovely (and brief) tour of Denver's rapidly growing urban core. Free buses run along 16th Street for most of the day.
If you'd like, take a detour to the Colorado Convention Center to spot the famous Big Blue Bear!
As we approach the end of 16th Street, we arrive at Union Station, which serves as both a train station and cafeteria. There are lots of little eateries, bars, and restaurants inside Union Station and I personally love how exciting they make the vibe of the station.
Whereas many American train stations feel decrepit, Union Station feels active and alive with both travelers and patrons alike.
Beyond Union Station is Confluence Park, where I recommend taking some time to relax before heading to the Highlands. The Highlands is one of the coolest neighborhoods in Denver and a great place to grab a drink. End your day with a beer and some sweet views of the city, especially at Avanti.
Day 2: RiNo, Midtown, and Colfax
Now that we've gotten the city center out of the way, it's time to focus on some of the more alternative points of interest in Denver.
Let's start our day off in City Park. This green space was designed similarly to New York City's own Central Park, that is, to be a sprawling and serene oasis in the city.
City Park is exactly as it should be then as it's a pretty expansive area you can easily get lost in. It even contains the Denver Museum of Science and even a golf course! If you don't fancy visiting any of these places then just relax and soak in some of the best views of the Denver skyline.
Moving west from City Park, hit 17th Street aka Midtown, which is a bit of a local spot. There are some very good bars and restaurants in this area–Steuben's is always a good idea–but most tourists tend to skip over this part of town.
Colfax Avenue runs a couple of streets parallel to 17th, so if you feel the need to see "the longest, wickedest street in America," then be my guest. Most people have a love-hate relationship with this street and as one local put it: "if you can love Colfax, then you'll love Denver."
Our ultimate destination is the RiNo district to the north. After departing 17th/Colfax, we'll pass through Five Points – one of the most rapidly changing neighborhoods in Denver – before arriving in RiNo.
RiNo (River North) was once one of the worst areas in Denver, a hangout for junkies and squatters. Nowadays it's arguably the hottest part of town.
New bars and restaurants, as well as amazing street art and murals, are constantly popping up around RiNo.
End your day at the impressive Source facility for some grub. Aside from being visually fascinating, the Source hosts some of the best restaurants in Denver that are sure to leave you satisfied.
Day 3 in Denver: Off the Beaten Path in Denver
Today, we're going to go a bit off the beaten path and visit some of the best places near Denver. There are many options and you'll have quite a bit of flexibility when it comes to choosing your activities. So let's get to it and slay this final day of our Denver travel guide itineraries!
Note that all of the places mentioned in this section can be reached by public transit, but you should consider renting a car.
Boulder – Boulder is Denver's neighbor city and is well-known for its liberal-minded and affluent population. Boulder, compared to Denver, is smaller and pretty quiet but is much closer to the Rocky Mountains. Some of the best attractions near Denver are located around Boulder including the Flatirons, Eldorado Canyon, and Isabelle Lake. Visit Boulder for a chance to get outdoors and play around a bit.
Golden – A small town at the base of the Rockies. Golden is great for those who want to get a feel for a Colorado mountain town but don't want to leave the actual city. Aside from being beautiful and hosting a number of hikes, Golden is also home to the Coors Brewery, which offers free tours!
Cherry Creek State Park – A very popular getaway for Denverites. Cherry Creek State Park offers swimming, camping, and boating all within the Denver metropolitan area! Come here for the day if you're feeling a little burnt out or if you want to scope some of the best views of the Denver Skyline.
Rocky Mountain Arsenal – A formal chemical weapons plant that was turned into a wildlife refuge after much rehabilitation. It hosts an impressive array of local fauna, most notably a large herd of bison. It's the closest place to Denver to see wildlife like this. It also has awesome views of the city.
Spending More Time in Denver?
Got more time on your hands? Denver has plenty to do to keep you busy! Check out some of these lesser-known adventures the Mile High City has to offer:
Try Ziplining: Colorado's longest and fastest zipline is just 30 minutes from Denver and gives you a chance to see Rocky's stunning scenery from an entirely different perspective. Fly at speeds of over 50 mph at an elevation of over 8,000 feet!
Visit a Cannabis Factory: As the first place in the US to legalize recreational marijuana, Colorado is a trailblazer in the field with dispensaries and facilities that you'd be hard-pressed to find even within other legal states. See what goes into production at one of the cannabis facilities. From start to finish, the entire process will be on display here!
Take a Tour of the US Mint: The Denver US Mint will provide you literally everything you need to know about coins in the USA. Built back in 1897, this is one of the most unique historical places in the city!
Head to Coors Field For a Game: Love baseball or just live sports in general? Look no further than Coors Field, home to the Colorado Rockies. This is one of the best family-friendly things to do in Denver!
Go Hiking: This being Colorado, you should absolutely take advantage of the incredible hiking opportunities! There are numerous options around Denver, and even more awe-inspiring ones if you can drive a few hours out of the city.
Whilst it is often easy to drown in the sheer vastness of city life, there are an amazing collection of things to do in Denver which can easily bring the best out of this epic place.
1. Go on a brewery tour
It's no secret: Colorado has some of the best beer in the USA! Make it a day and visit some of the city's many breweries. You can even do so via bicycle thanks to an awesome local tour. Just go easy on the sampling if you're riding!
Some of our favorite breweries in Denver are OMF, TRVE, Crooked Stave, Great Divide, and Bierstadt.
2. Take a trip to the Rocky Mountains
With the Rockies right in the backyard, you just gotta make a road trip from Denver to the mountains! It's definitely one of the best things to do in Colorado. Check out Rocky Mountain National Park for some amazing hiking trails or A-Basin for skiing, which is hands down the most popular thing to do near Denver in the winter.
3. Explore Denver's Food Scene
Denver has some truly spectacular eats, with numerous award-winning restaurants from all types of cuisines. From delicious donuts to bison burgers and Mexican food, Denver has a WIDE variety of delicious foodie tours and secrets that cater to all palettes.
4. Explore Downtown Denver
Want to see all the best places in Denver in a short amount of time? Then grab a bike and go! Seeing Denver from two wheels is a fun way to take in all it has to offer. While it might not be Amsterdam but bike travel is becoming more and more popular in and around the city, so you'll be rubbing shoulders with locals as you explore the city.
5. Visit the Denver Museum of Nature & Science
An excellent thing to do with children in Denver, the Denver Museum of Nature & Science is filled with interactive and intriguing exhibits. Boasting a planetarium, a robotics exhibit, and an amazing collection of archaeological finds, everyone is bound to have a great time discovering some of the most interesting facets of of the scientific world.
6. Get artsy in RiNo
RiNo has some of the coolest graffiti in the entire world! Street artists come from all over the globe to paint here and the streets have become a kaleidoscope of vivid colors and trippy murals. After you've had enough street art for the day, dive right into RiNo's delicious local food scene.
7. Smoke some herb where it all began
Denver made history when it became the first state to legalize recreational marijuana. The weed business is now a booming industry and you can buy it just about as easily as beer. Read up on the local laws and join the revolution.
8. Catch a show at Red Rocks Amphitheater
Red Rocks is one of the most famous music venues in the USA and for good reason! Built into the side of a mountain and surrounded by out-of-this-world rock formations, there are few better places to get lost in the music.
9. Learn how to rock climb
Have you ever wanted to learn how to rock climb but weren't sure where or how to start? Now's your chance! You can join this highly-rated tour that will introduce you to all the basics as you get up onto a real rock face!
Equipment and an experienced instructor will be provided, so don't have to worry about anything besides building those skills as you get acquainted with one of Colorado's favorite sports.
10. Relax in City Park
City Park is a great place to relax for an afternoon and to recover from that long night out. Have a picnic, walk around the lake, or bring a frisbee and a few mates from the hostel. It's the perfect chilled spot when you need to chill.
Denver accommodation comes in all shapes and sizes. Hotels, condos, apartments, B&B, luxury trailers, hotels with private hot tubs; you name it, Denver's got it. They obviously range in price, and some lodges in Denver can be quite expensive.
If you're going to travel to Denver on a budget, then you're going to need to stay in more affordable digs. Thankfully, the hostels in Denver are high quality and could compete with anything you find in Europe or South America.
Most Denver hostels are around $20-$30/night, which is cheaper than any hotel in the city, even for couples.
If you're looking for a more private place to stay in Denver, I recommend checking out some Denver Airbnbs. They are often better priced and far more interesting than hotels, which are usually a bit drab. If you can't find what you're looking for, you can also check into Denver's VRBO options. The platform is very similar to Airbnb but has different and often better selections.
Being the outdoor wonderland that it is, there are plenty of campgrounds located near Denver. Staying at one is a great way to experience Colorado and save some cash.
If you're planning to go on a road trip through Colorado, why not book a campervan?! An RV serves the dual purpose of giving you a means of transport and a place to sleep. Research RV parks in and around Denver or (insider's tip) park overnight in Walmart parking lots for free.
The Best Places to Stay in Denver
Wondering where to stay in Denver? Take a look at the Mile High City's BEST neighbourhoods:
Budget Accommodation Hacks
Sometimes you just need a roof above your head – we know the feeling. When backpacking you're often doing everything you can to save a nickel and dime.
If you're trying to cut the costs of travel in Denver, then maybe it's time to stay somewhere else besides a hostel or apartment. If you need to save money, try one of these:
Couchsurf – Couchsurfing is the best way to save on cash when it comes to accommodation since most of the time you're crashing for free. Staying with a local host is also a great chance to experience a more authentic side of the city and to visit hidden Denver.
Tap into your backpacker network – You never know when you have a friend in a foreign city! If you've travelled a lot, you may have met someone from Denver or know someone who knows someone.
Reach out to people! Ask to stay with people for a night or two in exchange for cooking dinner or a bottle of wine. If you don't know anyone in the city, ask your friends if they do – travelers understand the struggle and are usually more helpful than you think.
Camping – Camping in Colorado can be an epic way to experience the area, it is one of the most elevated states in the US, after all. Campsites are often comfortable, sociable, safe, and cheap. They're usually located on the outskirts of town, which means they are quieter too. Research the options available and come prepared!
The cost of travel for Denver is somewhere in the middle of the pack – it's not too expensive but not too cheap. We suggest that you travel to Denver ASAP before it joins the list of ridiculously expensive US cities!
If you arrive in Denver and find that it's still too expensive, well then you always have us, your ever-helpful Broke Backpacker. We can help you visit Denver on the cheap by providing you with lots of tips to save cash!
Follow the tips and advice as laid out in this Denver travel guide and you'll find that your dollar goes much further. Hell, you may even find a way to get by on $10/day! (ED: Let's not be hasty)
A low-end daily budget for Denver will be around $60-$70. This will get you a dorm bed, groceries, bus tickets, and some extra spending money. Note that Denver is very subject to seasonal rates, which we'll be getting into now.
Winter and summer are the two busiest times to visit Denver and both have a profound effect on the local accommodation. Winter can see increased hotel prices since everyone travels to Denver to go skiing.
Summer is definitely the busiest season and everything will be much more expensive during this time. Keep this seasonal inflation in mind when renting a car for a Colorado road trip, which is one of the most popular things to do in Denver in summer.
To avoid paying full price for everything, consider what it is you want to do and how willing you are to pay for it. If you're visiting Denver during peak seasons, make bookings ahead of time to save cash.
Food and drink are pretty stable year-round and won't fluctuate much. Granted, they're still expensive, especially by American standards, so you'll have to be picky about when and where you dine out.
Below is a breakdown of a daily budget in Denver including the average costs of each expense.
A Daily Budget in Denver
Looking for a better idea of exactly how much a day in Denver will cost? Check out this daily budget table for a better idea!
A Few Free Things to Do in Denver
If you're looking to save some extra cash, then try doing one of these free things in Denver while visiting!
Coors Brewery – The Coors Brewery, located in Golden, is the largest brewing facility in the world and offers free daily tours! You'll get an inside look at the beer is made and even get to try some at the end. Whether or not you like their beer or not, free is always delicious.
US Mint – Curious about how monetary coins are made? The US Mint in Denver offers free tours explaining the history of US coins and how they're made.
Capitol Building & Capitol Hill – The Denver Capitol Building is a cornerstone of the city and one fine example of American neoclassical architecture. Learn a bit about its history by taking a free tour of the building.
Hammond Candy Factory – Sweet tooths rejoice! Local legend Hammond Candies offers free tours of their factory where you'll see firsthand how candy canes, lollipops, and chocolates are crafted. Ask nicely and you make get to try some.
Festivals – Festivals are among the best things to do in Denver in the summer and many of them are free of charge.
Museums and Cultural Centers – There are a couple of free galleries in Denver – some 24/7 and others on certain days. Visit the Performing Arts Center, Children's Museum, Dikeou Gallery, and the Golden Triangle on First Friday for free tours and activities.
Ice skating – If you're looking for things to do in Denver in the winter, look no further than the ice rinks! Lots of local businesses like to set up ice skating areas for pedestrians and often just for the fun of it. Next time you see a rink, ask if you can take a spin a gratis.
Denver on a Budget – Tips and Tricks
It's easy to spend without thinking, and even easier to go broke. Denver can be cheap so long as you have the proper habits and proper guidance. So for your benefit, we've created a list of tips for visiting Denver on a budget. Follow these words of advice and you'll find that your dollar goes much further.
Always pre-drink before going out – Buying full-priced drinks at the bar is a great way to waste your money. Instead, buy booze at the store and drink with your friends at the hostel/their house/the park/anywhere besides the actual bar.
Cook yourself as often as possible – One of the most proven ways of saving money for backpackers; buying your own groceries and cooking at your accommodation will save you heaps of cash.
Buy a special pass – If you're planning on seeing a lot of the city, then you may want to invest a City Pass. This card will allow free entry into many entering a lot of Denver's must-see places and will even give you special rates for public transport.
Take advantage of happy hour – Happy hour is everyone's favorite time of day! From around 4-6 pm and sometimes later, lots of bars and restaurants have special drink/food prices. If you must eat out, try and go to during this time.
Catch a flick at an Elvis Cinema – The locally owned Elvis Cinemas are the best deals in town when it comes to movies. Tickets are $3 before 6 pm and $4 afterwards.
Use a water bottle – Save money by investing in a good water bottle and then drink from the tap. Denver's water is delicious and totally fine to drink.
Why You Should Travel to Denver with a Water Bottle
Colorado has some of the most stunning nature in the US… so do your part and keep it beautiful.
You aren't going to save the world overnight, but you might as well be part of the solution and not the problem. When you travel to some of the world's most remote places, you come to realize the full extent of the plastic problem. And I hope you become more inspired to continue being a responsible traveler.
TLDL – STOP USING SINGLE-USE PLASTIC! If you'd like some more tips on how to save the world, be sure to watch the video below.
Plus, now you won't be buying overpriced bottles of water from the supermarkets either! Travel with a filtered water bottle instead and never waste a cent or a turtle's life again.
Denver has some of the weirdest, craziest, and just downright inhospitable weather in the USA; that doesn't stop residents from having a good time though!
With activities happening 365 days a year, Denver can be visited at any time; just so long as you don't mind some strange meteorology here and there.
Denver is a very arid place, which is due in part to its mile-high elevation and lack of rainfall. While visiting Denver, the moisture will literally be sucked from your body by the atmosphere and dehydration is very possible at all times.
Wild temperature shifts are also common and it's not unheard of to see 40F swings in the course of 24 hours. In fact, daily highs and lows in the city are about 20F apart on average. Crazy storms can sometimes roll in as well and dump rain or snow in the city at a moment's notice.
Bipolar weather aside, Denver is still one of the sunniest places in the USA! The city (supposedly) receives over 300 sunny days a year.
There are two peak seasons in Denver: summer and winter. Summer is peak hiking and festival season while winter is when everyone (I mean, everyone) comes to ski.
Summers (June-September) in Denver are warm and prone to afternoon thunderstorms. Winters (November-March) are frigid but relatively dry, with most of the season's snowfall coming in short stormy bursts.
Spring (April-May) is very short in Colorado, sometimes indistinguishable, which leaves some people asking "When is spring in Denver again?" May, when the flowers and trees bloom, is a very lovely time of the year though.
My favourite season in Denver is autumn. Temperatures are still comfortable and the trees begin to turn gold, the latter of which is a spectacular phenomenon that needs to be witnessed. Especially considering this region is home to some of the best hikes in the USA.
What to Pack for Denver
Denver's climate can get CRAZY so even if you're coming in the middle of the summer/winter, you're going to want to be prepared for anything. The month you travel in is important for your packing lists, but here are some items you can't go wrong with year-round:
Denver safety really depends on where you are located. In certain areas, you could walk around at night and never be bothered. Some places in Denver can be a little sketchy though.
The most infamously dangerous places in Denver are Aurora and Colfax Avenue, the latter of which runs all the way from Aurora through Denver. These areas can be pretty wild sometimes depending on the time of day and how active thieves are. I myself have seen people robbing liquor stores in broad daylight on Colfax, which is pretty bold.
Colfax is the main motorway of the city and hosts a lot of Denver's attractions so you'll need to have an awareness of the area.
On the other hand, Aurora is pretty far away from anything and not many tourists find a reason to travel out there unless they're looking for some authentic Mexican food.
Regardless, you still need to be alert and aware of the usual safety practices when it comes to traveling.
The rest of Denver is relatively safe. Certain neighborhoods, like Highlands, RiNo, and Five Points, may have been more harried at one time, but these days they are safe enough and far more whitewashed. (Thanks, gentrification.)
There is a decent-sized homeless population in Denver that likes to hang around Downtown, especially on Park Avenue near the shelter. Most of them are harmless and may even strike up a frenzied conversation.
If you feel threatened, seek help from someone nearby or call the police (phone: 911 in the US).
Sex, Drugs, and Rock 'n' Roll in Denver
Let's be real: Denver is certainly a drug tourism playground. From its extremely strong and varied legal marijuana scene to underground music events with everything on offer, it's almost too easy to get high in Denver.
Marijuana (and associated oils and edible products) can be purchased at any of the MANY dispensaries that can be found in and around the city. Provided you're 21 of course! Denver is also quite famous for its brew scene–you can find all types of locally flavored beers to choose from.
Now time for some real talk.
While partying it up at Red Rocks might be one of the best things to do in Colorado, ending up at the hospital or worse after certainly is NOT. Yes, you can find all types of goodies in and around Denver, but don't forget about America's very serious fentanyl epidemic. ALWAYS test before you ingest. These days test kits are legally and affordably available on Amazon.
Getting Insured BEFORE You Visit Denver
Do you need travel insurance for Denver? Even if you are only going on a short trip to Denver, you should always think about insurance.
World Nomads' mission is to support and encourage travellers to explore their boundaries. They offer simple & flexible travel insurance, and safety advice to help you travel confidently.
They've been doing it since 2002 – protecting, connecting, and inspiring independent travellers just like you.
Get a quote below or read our in-depth review!
World Nomads provides travel insurance for travelers in over 100 countries. As an affiliate, we receive a fee when you get a quote from World Nomads using this link. We do not represent World Nomads. This is information only and not a recommendation to buy travel insurance.
While we love visiting Denver to run away to the mountains, the city is kind of in the middle of fuckin' nowhere. The nearest "big" cities – Albuquerque and Salt Lake City – are over 6 hours away by road and let's not even think about how far the ocean is.
Unless you are on a massive road trip from the East Coast to the West Coast of the USA, 99% of people will arrive in Denver by flying.
Denver International Airport is the main air travel hub of the region and, befittingly, also in the middle of nowhere. There's a train connecting the airport to the city that takes 45 minutes. Tickets are $9 and are valid for rides on local public transport as well.
If you do happen to be on a road trip in Colorado, there are 3 major interstate highways that run through Denver – I-70 from Utah to Kansas, I-25 from Wyoming to New Mexico and I-76, which starts in Denver and continues onto I-80 in Nebraska. All of these highways skirt the city center of Denver and are easy to access.
Interstate buses aka Greyhounds use the same aforementioned highways and ply them daily. Bus travel times can be quite long in this part of the USA so be prepared for long hauls.
Denver is the halfway point for the gorgeous Starlight train route that runs from San Francisco to Chicago. Those who are seeing the states from the seat of a train should definitely stop off in Denver. Likewise, those visiting Denver should consider catching this train to California or Illinois.
Getting Around Denver
Denver has a fairly extensive and efficient public transport system. Between the many trams, buses, and trains you can get just about anywhere in the city. The only caveat is that you need time to do so.
Because Denver is so spread out, commuting via public transit can take a little longer than expected. What may take 10 minutes by car could take 45 minutes by bus due to long distances and route changes. The system is still fairly comprehensive and you can get pretty far with public transport, for example to Golden or Boulder, so we aren't complaining too much.
You can certainly walk around individual neighborhoods but we do not recommend walking around the entire city. Again, because of its size, getting around Denver can take a while and this means you'll spend a lot of your time getting from point A to B if you just stick to walking.
Biking is the real way to get around Denver. Unlike the nearby Rocky Mountains, Denver is about as flat as flat can get. (There are two "hills" that may give bikers problems – Highlands and Cap Hill.) This means you can zip around the city without worrying about pulling a hammy or burning out on a 30-degree incline.
Denver is very car-centric and there are only a few official bike lanes in the city. You can use these if you like or brave some of the actual streets. Just be sure to go fast enough, know the proper rules of the road, and, for God's sake, wear a helmet.
There is a fleet of taxis in Denver, although they usually stick to the Downtown area. Uber and Lyft are ubiquitous and somewhat affordable.
Try using a local car share or scooter-share apps like Car2Go or Lime. Both are everywhere, much to the ire of the locals.
Let's be honest–working in the USA is impossible unless you're a green card holder or a citizen. And getting deported is definitely NOT something you want in your travel history. Volunteer opportunities in Denver are possible, though these will be unpaid and instead provide a free hostel stay or something similar.
The digital nomad scene is minimal in Denver, like most other US cities. You can definitely get online work done–Wifi and data signals are strong virtually everywhere.
If you would like to go the volunteering route though, I recommend you do so with a reputable company. The Broke Backpacker recommends Worldpackers as an easy-to-use and reputable platform. You'll also get to see plenty of reviews from other travelers, so you know what you're getting into before you commit!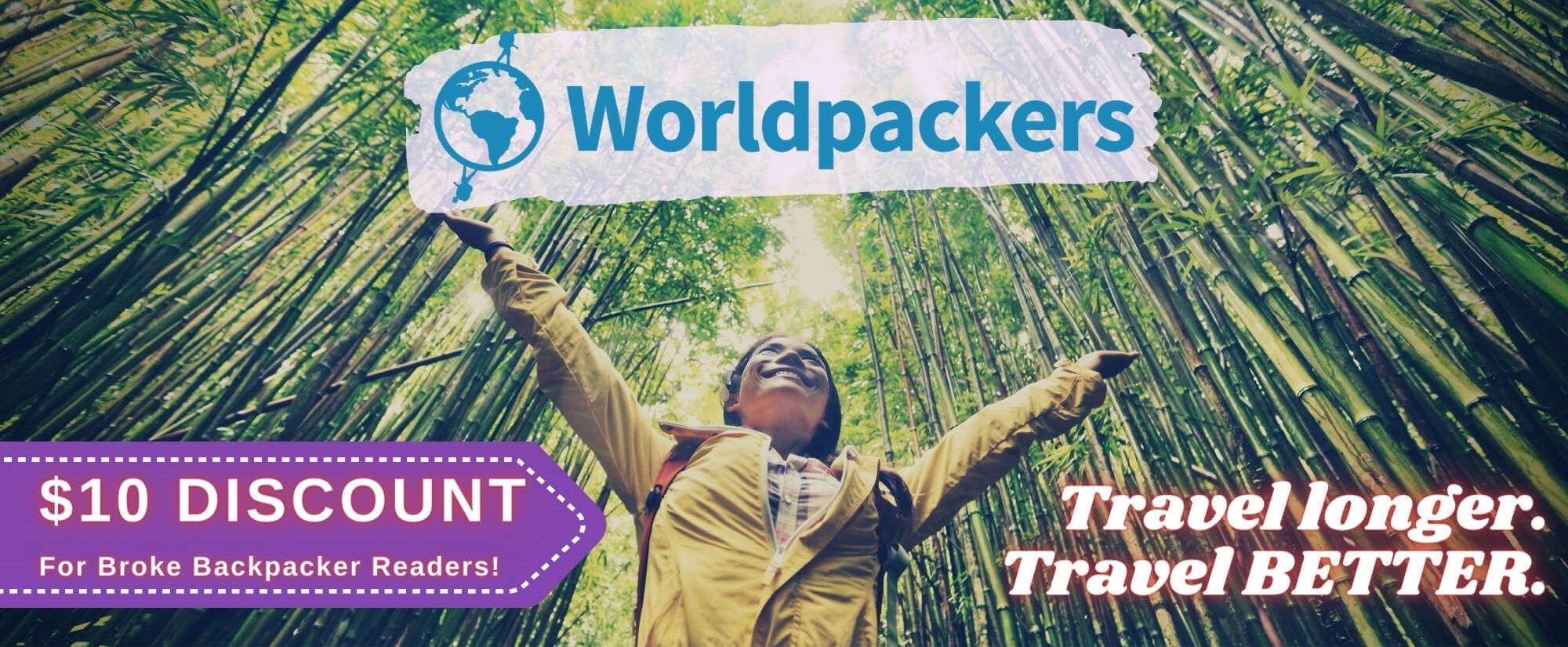 Worldpackers: connecting travellers with meaningful travel experiences.
Denver has a surprisingly active nightlife and certainly swings above its weight class when compared to some other larger US cities. There are tons of things to do at night in Denver in multiple parts of the city. Whether or not you're a raver, kickbacker, or socialite, there's something for you to do in Denver at night.
There are several nightlife districts in Denver, the most well-known being Highlands, RiNO, Downtown, and Broadway.
Capital Hill, Colfax, and Midtown have good bars but they're not as exciting as the aforementioned.
Downtown is where most of the ritzy lounges and affluent bars are located. These are mostly frequented by the business crowds and rich tourists, which may or may not be your thing.
Regardless, there are definitely a couple of solid bars worth visiting like Ophelia's Electric Soapbox, Union Lodge 1, and Sidecar Lounge. These tend to attract a more diverse crowd.
Broadway is where you'll find the majority of Denver's nightclubs. Temple is currently ranked as the #1 club in Denver, but Church, Vinyl, and Milk are all worth visiting too. Denver nightclubs are very musically-driven and most host a special DJ or band on the weekends (with a cover charge, always).
RiNo and Highlands are two of the hippest neighborhoods in town and these both offer similar types of parties. They excel in what we call "high dives" i.e. lowbrow bars that have a little bit of glamor to them.
These districts have been pretty laid back in the past but are becoming busier at an alarming rate. Check out local favorites like Finn's Manor, Matchbox, Meadowlark, and Lustre in RiNo, and then Highland's Forest Room 5, My Mother's Bar, and Ale House.
Dining in Denver
The Denver culinary scene is a somewhat divisive issue. While the city benefits from some very fresh and local ingredients, which are prepared expertly by adept chefs, there is not much in the way of culinary diversity.
Most Denver restaurants offer the same old American fare, like burgers and steaks, and only a handful are really pushing the boundaries.
With a relatively two-dimensional immigrant population as well – Latin Americans are in the overwhelming majority – there isn't much in the way of ethnic food in Denver.
Denver has some of the best meat in the country. Beef is, of course, top quality but the lamb is especially good. There are also a number of special game meats in Denver like elk, bison, and fowl, thanks in part to the state's love for hunting. Just be mindful of Rocky Mountain Oysters – these are deep-fried bull testicles!
As we mentioned before, there isn't really a whole lot in the way of international foods in Denver. Italian is well-represented with Coperta, Italia, and DiFranco's all getting nods. On that note, the pizza in Denver is quite special as well – Cart Driver and Marco's are both worthy of visiting.
Mexican food is very popular in Denver due to its large Mexican population. All of the usual Mexi-American dishes are here including burritos, tacos, and whatnot, but the torta is particularly well-loved in this city.
There is a food cart outside of Meadowlark on the weekends that serves my favorite Mexican food in Denver. Otherwise, most of the cantinas are located up and down Colfax.
I would like to preface this section by saying the food is getting better in Denver. Certain establishments, like Acorn, Beckon, and beast + bottle, among others, are definitely leading the way to a brighter culinary future; the overall scene just has a ways to go.
Cheap Eats in Denver
Eating out in Denver doesn't have to break the bank! Here are some of the best cheap eats in the city:
Denver contains a wealth of unknown and surprising things. Here's the part where I highlight a few things that may have been overlooked earlier but are still massively fun and engaging parts of a trip to Denver.
Let's get unique!
Festivals in Denver
Denver is home to an array of amazing festivals, and some of these you might want to think about attending!
Here are the top festivals in Denver:
Denver Fringe Festival: Enjoy 4 days of performances in June. This performing arts festival is a great celebration!
Five Points Jazz Festival: This annual festival celebrates some of the most well-known jazz artists from Denver. Thelonious Monk fans this one is for you…
Juneteenth Music Festival: This family-friendly affair has a great collection of attractions to engage the whole family.
Cherry Creek Arts Festival: A historic arts festival that attracts 150,000 people, this celebration falls in July.
Underground Music Showcase 2023: Featuring a ton of discovery artists and headliners, this is one of the biggest music events of the year.
Telluride Fire Festival: For burning man fans, this is the undoubted second choice…
How to Get Off The Beaten Path in Denver
No matter how off-beat of a traveler you are, there are always popular tourist attractions that are worth your time! In Denver's case, Red Rocks and City Park are two of my favorites. But of course: the city has so much more to offer if you just know where to look.
If you have more time, or if you just want to see a side of Denver most don't get to, it won't be very hard to get off the beaten path here in the Mile High City. Plus, there's even more to do if you include nearby locales in the Denver area.
For one, you can visit the eclectic International Church of Cannabis for an elevated spiritual experience. Or spend a day perusing through the Learned Lemur, which is filled with animal skulls and other oddities.
For some seriously unique experiences, you can also spend an afternoon at the Denver Flotation Center or the local oxygen bar to replenish what your missing!
You've got questions, and I've got answers: here are some things that would be embarrassing to miss in a Denver travel guide…
And just like that, we've come to the end of this Denver travel guide. This mountainous Colorado city is in a category all its own. Downtown Denver will give you all the feels of a big city, while the numerous spacious parks will whisk you away to a natural setting.
Let's not forget the thousands upon thousands of miles of trails that lie in the Denver area: any hiker who also savours the city life will feel right at home. Add in a thriving recreational cannabis scene, and a wide selection of fine breweries and you've got yourself one fine city.
As you inhale a tasty joint while admiring the mountain peaks set against the skyline, I have no doubt that you'll feel a whole lot of gratitude. There are very few cities that can compare to this.
So what are you waiting for? Buy that ticket, finalize your plans, and get out there: Denver and its many perks await!
Updated May 2022 by Samantha at Intentional Detours
---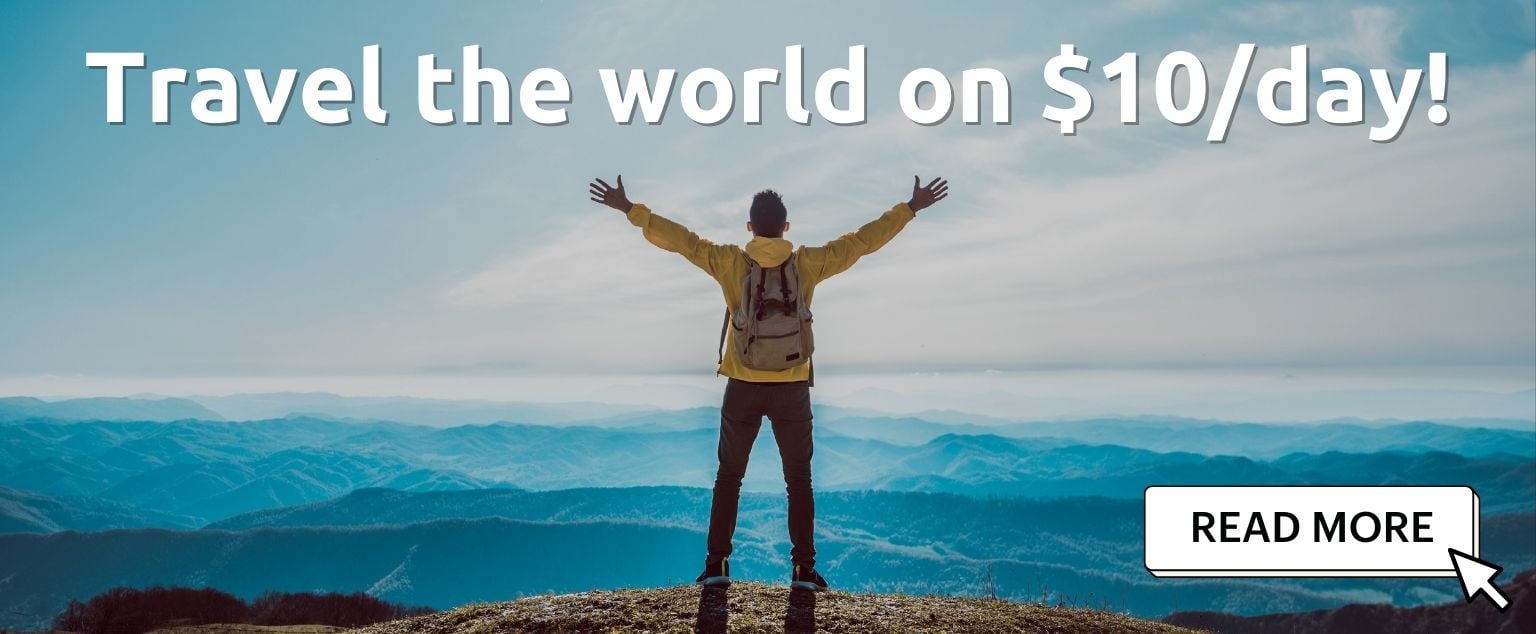 And for transparency's sake, please know that some of the links in our content are affiliate links. That means that if you book your accommodation, buy your gear, or sort your insurance through our link, we earn a small commission (at no extra cost to you). That said, we only link to the gear we trust and never recommend services we don't believe are up to scratch. Again, thank you!