Denver is a great place to visit as a foodie. It's located 5,280 feet above sea level, giving it the nickname of the 'Mile High City', and sits right in the heart of Colorado.
It's best known for outdoor adventure, just a stone's throw from the Rocky Mountain National Park and iconic peaks like Mt Evans. But the food and drink scene in Denver has seen something of an explosion in recent years, attracting a different kind of traveler.
There's the typical western American fare, with beef and game being popular in dishes like bison steak and game meat tartare. The strong Mexican influences can be found in breakfast favorites like the green chili burrito and chilaquiles. And then there's the unusual oysters… (more on that later)!
In fact Denver's food scene has become so diverse it's not easy to pick a place to eat, especially if you're short on time. But do not fear, there are passionate locals just waiting to help you uncover the very best dishes and places to eat.
Here we've put together a list of the best food tours in Denver. Taking in a mixture of the sights, the history, the food and drink as well as the staggering nature and off the beaten track places to visit in Denver. Travel with a local and discover Denver the easy way.

Unlock Our GREATEST Travel Secrets!
Sign up for our newsletter and get the best travel tips delivered right to your inbox.
Food in Denver – Why is it Special?
The US is known for belly busting portions and hearty takes on cuisines from all over the world. Located in the heart of Colorado, in the middle of the United States, the food in Denver takes its inspirations from the nature of the Rocky Mountains and also has strong influences from its Mexican population.
One of the most famous spots for tourists visiting Denver is Casa Bonita. Known all over the world as Cartman's favorite restaurant in South Park, they serve up cafeteria-style Mexican fare. Though it's probably not the best food in Denver, the atmosphere and fame make it worth a visit.
Somewhere that is known for its great food is Cherry Cricket. Since 1945, this award-winning local restaurant has been serving Colorado green chili, delicious burgers, and local beers. Beef is big in Denver with Mexican hamburgers and bison steak being staples. There's not much in the way of fresh seafood due to its location. A local favorite "Rocky Mountain oysters" are in actual fact the testicles of a bull.
Denver and Colorado's craft beer industry has exploded in recent years, transforming the city with breweries and distilleries popping up all over town. Wynkoop is Colorado's first brewpub and one of the best known. For almost three decades they have been brewing delightful handcrafted beer in a modest basement brewery.
Overall Best Tour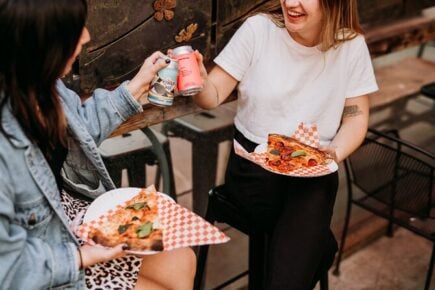 Overall Best Tour
RiNo Arts District Food Tour
> Where: The River North Art District
> Includes: All food, local guide, plus an Insider's Guide to Dining in Denver with discounts to other tours and food experiences
> Duration: 3 Hours
> Price: $75
Tastiest Tour
Tastiest Tour
A Luxurious Feast on Top of Gregory Canyon
> Where: Gregory Canyon, meet at the Chautauqua Ranger's Station
> Includes: Lunch cooked by a professional chef, guided hike, safety equipment
> Duration: 4 Hours
> Price: $79
Best Walking Tour
Best Walking Tour
Downtown Denver Food Tour
> Where: Downtown
> Includes: All food, local guide, Denver Dining guide
> Duration: 3 Hours
> Price: $75
Denver Foodie Neighborhood Breakdown
Short for Lower Downtown, LoDo is at the center of the Mile High City and contains some of Denver's best local restaurants and bars. Head to the newly developed Mcgregor Square, a 17,000 square foot plaza complete with a stadium-sized LED screen. It's surrounded by global restaurants, retail outlets, and an expansive food-hall. You can also visit the Union Station Farmers market, the foodie hub Dairy Block, and the ever popular farm to table steakhouse Urban Farmers.
RiNo, or the River North Art District, is an industrial area that's one of the best spots to go to for Denver foodie tours. The old warehouses have been transformed into jazz bars, restaurants, brewpubs, and art galleries. Foodie top spots include the Denver Central Market and The Source, an eclectic venue offering small plates of fusion food and craft beer. Upper Larimer Street is also a great place to visit with its street art murals and late night food trucks.
The historic Baker neighborhood is one of the hippest places to be in Denver. It's full of great restaurants and bars as well as some of the best Asian cuisine in Denver. Grab a green chili breakfast burrito from local hot spot Señor Burritos, get a taste of the hearty Southern flavors at the Denver Biscuit Company, and always be sure to find a full bar at Illegal Pete's on Broadway. While you're in the area make sure to visit the International Church of Cannabis, with its psychedelic interior and hourly light shows.
Other top things to do in Denver include grabbing a steak from the Buckhorn Exchange, a Denver institution since 1893, treating yourself to a whiskey experience at Stranahan's Colorado Whiskey distillery, or head to a local market to find the freshest local produce in town.
Best Food Tours in Denver
The best way to try the biggest variety, as well as the highest quality, of food in the city is by joining a local. Jump on to one of these incredible food tours in Denver to learn about the local culture, a bit of history, and of course to get the inside scoop on the best eats.
Where: The River North Art District
Duration: 3 Hours
Includes: All food, local guide, plus an Insider's Guide to Dining in Denver with discounts to other tours and food experiences
Price: $75
Explore Denver's River North Art District and try five unique food tastings for lunch. You don't need to spend hours researching where to eat, just hop on this tour for the lowdown of the best spots in town.
This food tour starts at the Denver Central Market, selecting gourmet food from the many local artisans. You will then explore more of this vibrant district's food and local craft brewery scene in the many hidden corners of the area.
The River North Art District goes by the nickname of "RiNo" and is best known as the place "where art is made", but the culinary scene is the lifeblood of this community.
Your guide Austin knows the best spots to show off his city's food. He will take you to hidden food courts bustling with energy and lives up to his promise of not letting anyone go hungry.
Try some all time favorite Denver dishes including Mountain Pizza, Tex Mex and Craft Beer Ice Cream. Vegetarian options are available, but unfortunately they aren't able to accommodate gluten-free or dairy-free diets.
But it's not just the food. You will also uncover some of the best drinks in Denver, from craft distillers and brewers, to winemakers, and small-batch coffee roasters. This district produces some of the best drinks in Colorado.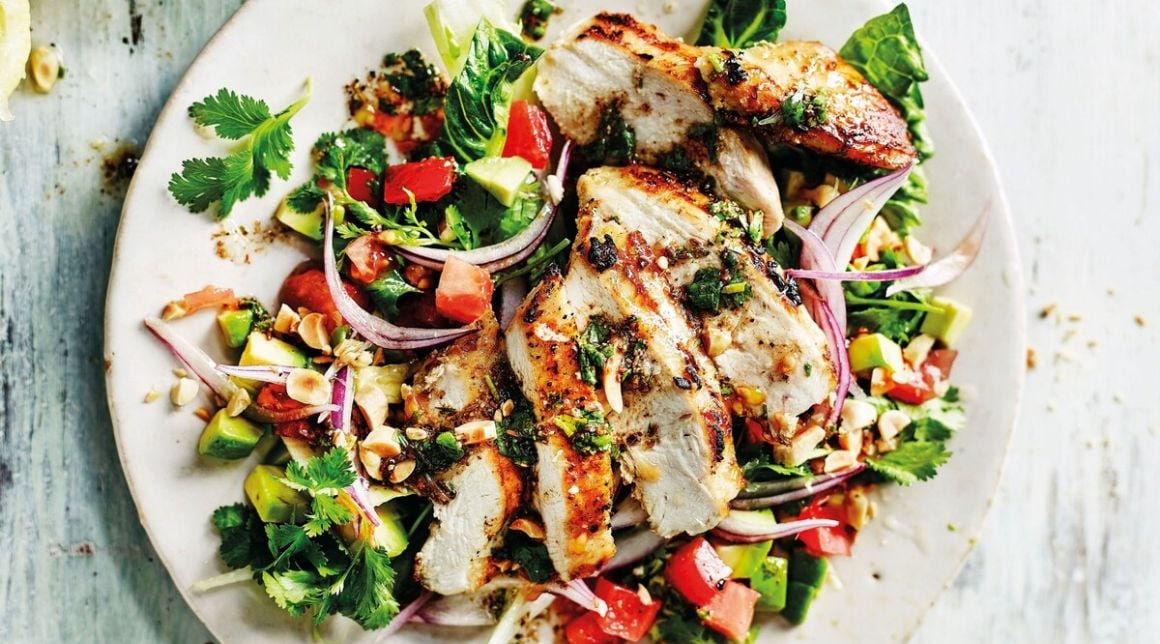 Where: Gregory Canyon, meet at the Chautauqua Ranger's Station
Duration: 4 Hours
Includes: Lunch cooked by a professional chef, guided hike, safety equipment
Price: $79
Take a guided hike to the top of a hidden Colorado Canyon and be rewarded with a well-deserved feast, prepared by professional chef Robin.
This tour isn't a walk in the park, you will work for your supper! Start with a steep boulder climb, then traverse a rope ladder and take in spectacular vistas of Gregory Canyon. This is about as off the beaten track as you can get.
Many head to the more popular Mt. Sanitas and Royal Arch trails, but guide Robin will show you one of her personal favorites, away from the crowds. The big bonus? She's a professional chef and knows the perfect spot to sit and feast on her delicious food.
You have to be physically fit to enjoy this hiking-come-food tour, the trail is 6.4 miles with a 1490 feet altitude gain. But the trails show a side to Denver that you can't get in the city. Beautiful creeks, rocky boulders and sweeping views out over the canyon.
Robin will rustle up a curried chicken salad, and for dessert expect mini chocolate pots de crème along with Medjool date and macadamia balls. A luxurious feast of food in Denver, with a twist!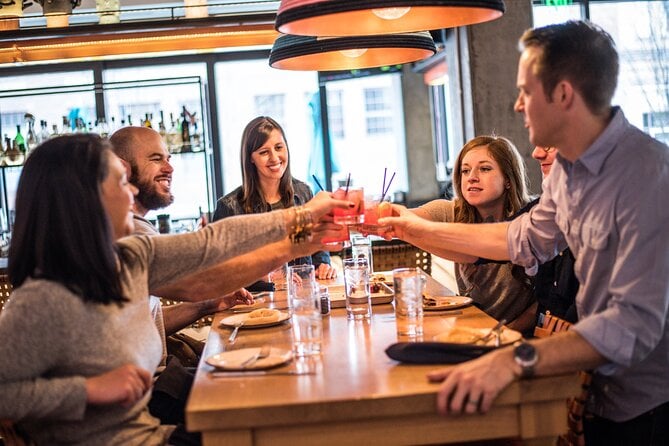 Where: Downtown
Duration: 3 Hours
Includes: All food, local guide, Denver Dining guide
Price: $75
If you prefer your feet firmly on terra firma, sign up to this Downtown food tour showcasing five of Denver's award-winning local restaurants.
Taste the best things in town during this 3 hour experience with your local foodie guide. You will also get to learn about Denver's Wild West history and pass landmarks like the baseball field and the iconic Union Station.
Highlights include wood-fired pizza, Colorado pork green chili, fresh empanadas & tacos on one of the most established Denver foodie tours. Denver is known for its wide selection of multi-cultural eats, and on this tour you get to taste some of the best.
Top it all off with a top notch milkshake. Take your pick from shakes, malts, sundaes, cones and cups, as well as boozy alcohol shakes at the Milkbox Ice Creamery.
You will get to take home an Insider's Guide to Dining in Denver with discounts to other tours and food experiences. Plus your guide will give you tips for where to eat during the rest of your stay.
Brews and Views – The Best Craft Beer Tour of Denver
Where: Meet at Union Station, Bear Creek Canyon, Lariat Loop
Duration: 4 Hours
Includes: Beer, local guide, water refill (please bring reusable bottles)
Price: $109
This tour is pretty self explanatory! Sample some of the best beer of the Colorado brewing scene on this epic drive through the Rocky Mountains.
This small group tour will pick you up from Downtown and whisk you away to the scenic views of Bear Creek Canyon and the Lariat Loop. You will get to stop at some of the top local brew pubs along the way.
Your guide will be the designated driver so you can enjoy the drinks and not worry about directions. They will also help you to learn the fascinating history of brewing in the historic mountain mining town at the base of the Rockies.
The craft beer scene has exploded in recent years in Denver, making a name for itself across the country and throughout the world.
The first beer at each stop is included in the price of the trip. Grab a cold one and sit back and enjoy the views with great company and a lot of laughs.
Where: Your place
Duration: 3 Hours
Includes: Multi course meal, all ingredients, service and clean-up
Price: $132
If you like the idea of a chef cooking for you but don't feel like exerting too much energy, why not have them come to you? Chef Eric brings the best flavors of the city right to your tour in this unique dining experience in Denver.
Chef Eric attended culinary school at Johnson and Wales in Providence, and has since worked for multiple award-winning chefs such as Art Smith, Giuseppe Tentori, Nina Compton, and Bill Kim. His philosophy is simple: "the best ingredients, handled with respect and properly cooked".
Learn the secrets hidden within each dish, and even take some local cooking tips from a top Chef. Or if you simply want to be spoiled, just sit back and relax while he cooks up a feast.
There are a multitude of options on the multi course menu including Korean Cuisine, French dining, and Caribbean flavors, all centered around the food scene in Denver.
Is This the Best Daypack EVER???
Final Thoughts
These are our top picks for the best food tours in Denver. Whether it's hiking up a mountain or relaxing in your living room, you'll find something delicious and new to try.
Denver's food and drink scene is dynamic and ever changing, inspired by the epic Rocky Mountains and the bustling flavors of the many communities within the city.
Make sure to try a locally brewed craft beer, a healthy portion of the hugely popular green chili, and maybe just leave the Rocky Mountain oysters – unless you're feeling particularly brave!
---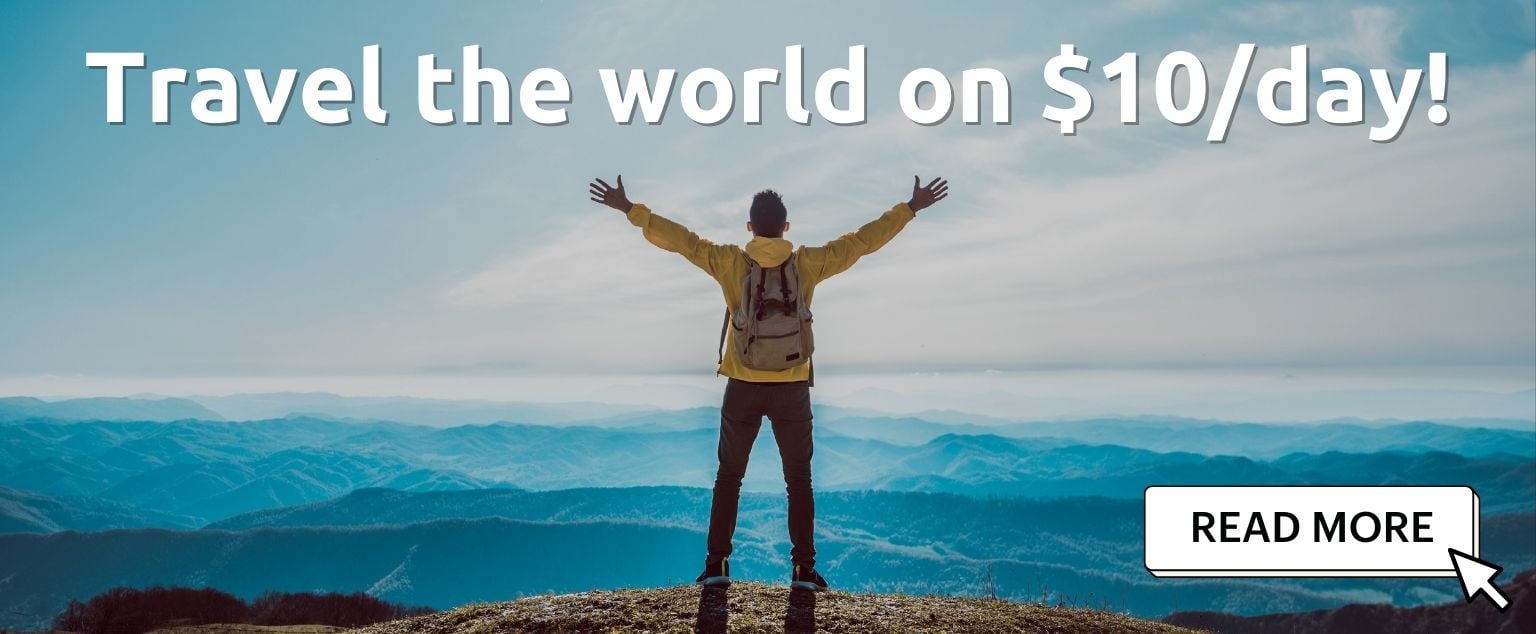 And for transparency's sake, please know that some of the links in our content are affiliate links. That means that if you book your accommodation, buy your gear, or sort your insurance through our link, we earn a small commission (at no extra cost to you). That said, we only link to the gear we trust and never recommend services we don't believe are up to scratch. Again, thank you!