Nicknamed Mile High City, Denver is located in the foothills of the iconic Rocky Mountains at approximately 1 mile above sea level. Not only does this make it one of the highest cities in the United States, but also gives it one of the most stunning mountainous backdrops in the world!
I'm sure you're already aware of some of the things to do in Denver. As you can imagine, Denver's proximity to nature and mountains means it offers plenty of opportunities to ski, climb, hike and enjoy many other outdoor pursuits. But for those who prefer to exert less energy while on holiday there is also a fantastic array of art galleries, museums and interesting architecture to enjoy too.
There are just so many things on offer, it can be hard to decide on what to do in Denver. But don't stress, once again we have you covered. We've put together a list of our favorite Denver activities, so you can spend less time researching and more time having fun!
Here are a few of our picks for the best things to do in Denver!
If you're looking for some adventure in the great outdoors, then you won't get a better view or fresher air than at the top of Mount Evans! Colorado's 12th highest peak has an elevation of over 14,000 ft and is less than 2 hours drive from Downtown Denver!
The peak dominates the western skyline of the Great Plains along with Pikes Peak, Longs Peak, and nearby Mount Bierstadt. The Mt Evans Scenic Byway is windy, nerve-wracking and sometimes slow-going, taking you past alpine lakes and meadows, but it is absolutely breath-taking!
The summit itself is only accessible in Summer, but along the way you can hike, fish and picnic. Keep an eye out for mountain goats, elk and sheep that are known to roam the area.
Arguably one of the best outdoor music venues in the world, Red Rocks Amphitheatre is as legendary as the bands that have played there! The giant slabs of red sandstone provide amazing acoustics and an even more dramatic setting that bands and solo artists cannot resist filming their concerts at the venue.
Old school bands such as The Beatles, Jimi Hendrix and more recent icons such as U2 and Mumford & Sons have all graced the stage. If there is a concert at Red Rocks that coincides with your visit, get your tickets now and thank us later!
Of course, there are more things to do here than rocking out to your favorite band…the amphitheater is situated in the middle of a national park with acres of space to roam and miles of trails to hike to your heart's content.
For more Places to Stay, check out our full Denver Neighborhood Guide
Denver is all about craft beers and the experimental flavors that distinguish these brews from your typical mass-produced beer. The city is stocked full of craft breweries, so there is no shortage of choice, but in LoDo, you'll find a concentration of good places to visit.
When the craft beer revolution started to take off, LoDo was at the center and Denver quickly came to be known as the 'Napa Valley of Craft Beer'! Most brewpubs in the city offer tasters of the various ales, lagers and pilsners on sale, and a hearty meal for when hunger strikes.
Each craft brewery has a different style that reflects the origins or inspiration for their continued love of beer.
The Denver Museum of Nature and Science is super popular for parents taking their kids on a local excursion, but this fascinating museum also appeals to adults without little ones! There are lots of interesting exhibits to see covering a host of topics and themes, so it's best to give yourself plenty of time to get through it all.
The museum started off as the Carter Museum, named after naturalist Edwin Carter, who started displaying a collection of birds and mammals from his log cabin home in 1868. The museum now includes space exhibits, a planetarium, ancient artifacts, anthropological displays and a robotics exhibit!
Denver Botanical Gardens is a great place to relax, stroll around and to be surrounded by colorful vegetation! The gardens are gorgeous all year round, and make for a perfect family outing!
Conservation is a high priority for the curators who work tirelessly to provide conditions favorable for endangered plants, and natural habitats for vulnerable animal species. The gardens provide a wide range of settings from a tropical biosphere to a Japanese garden complete with pond and lily pads.
If you spend a few hours browsing all the lovely areas (time goes by without even realizing in this oasis), be sure to pack a light picnic or something to snack on. Alternatively, you can enjoy a meal at one of two great restaurants!
6. Make a Stop at Union Station Denver
No, we're not suggesting you hop on a train and leave town, Denver's Union Station is a popular tourist attraction in itself. The station building first opened in 1881 and has since undergone major renovations to become the beautiful structure it is today. Along with a historic terminal building, the station also features a grand hotel and several restaurants and retailers.
A walk through this marvelous building will be especially pleasing for architecture buffs and admirers as Beaux-arts, classical revival and Romanesque revival styles are on show. But that's not all, it's also a great place to sip on some craft beer, enjoy a delicious meal or people-watch in a beautiful space!
7. Enjoy a Stranahan's Whiskey Experience
If you're a fan of whiskey, treat yourself to a whiskey experience at Stranahan's Colorado Whiskey distillery. This is a brilliant Denver attraction that makes for a great stop while traveling solo, visiting friends, or when you just need a quick break from the kids!
The distillery offers visitors a free guided tour of the facility, taking you through the different stages of whiskey production, and most importantly…a tasting at the end! Rsegarded as a smooth and flavorful whiskey, Stranahan's secret ingredient is the pure mountain water of the Rockies.
Ride Colorado's longest and fastest zipline, just 30 minutes from Denver! The ziplining course is nestled in the Rocky Mountains and will provide you with an amazing adventure!
With an elevation of over 8,000 feet, the views are absolutely magical, but only if you remember to open your eyes. Fly at speeds of up to 50mph along a course of over 6,000 ft in length! Soar through pine forests and over mountain meadows. It is a fantastic way to enjoy some fresh air, see some magnificent Rocky Mountain views, and have a whole lot of fun.
9. Make a Stop at the Denver Art Museum
Denver Art Museum houses one of the most impressive collections of art in the United States! Spread across two buildings that are just as impressive as the art inside, the museum is probably best known for its displays of Native American and western American art.
The museum's galleries showcase a range of art, from famed artists such as Vincent van Gogh and Winslow Homer to contemporary paintings and sculptures. Their extensive collection of western American art, including paintings, sculptures and drawings going back two centuries is a must-see!
Colorado is home to over 80 wineries spread out across the state, including the highest altitude vineyards in the US! Visits to the wine country are normally a two or three-day affair and a pleasant experience. But, if you don't have the time to head out of town on your Denver itinerary, then you'll be pleased to know that many of the wineries have cellar doors right in the city!
The urban wineries and wine bars found in Denver tend to be hidden gems and intimate, perfect for individuals, couples or small groups. Most wineries offer tastings, and some even offer wine tours, meaning you can taste some of Colorado's best wines without leaving the city!
Wine always goes well with some savory snacks, so enjoy a few hours relaxing in a nice setting, sipping on some tasty wines and tucking into a gourmet Italian dish!
Here are some of our favorite things to do in Denver, that you possibly wouldn't do anywhere else!
Denver's Downtown has gone through a period of recent revival, which has turned some previously run-down neighborhoods into trendy hangouts for locals. Two of these suburbs are LoDo (Lower Downtown) and RiNo (River North Arts District).
LoDo is a bustling downtown neighborhood now known for its trendy shopping and dining scene. Within the district, you'll find historical buildings of differing styles housing hip boutiques and cafes, such as Larimer Square and Union Station. In summer, there's loads going on, including music concerts and a weekly farmers' market.
The River North Arts District is a melting pot of creativity with artworks found on every surface available! Make sure you bring your camera along to capture some of the artistic flair and beautiful scenes!
12. Explore the Victorian-Era Molly Brown House
Located in the Capitol Hill District, the Molly Brown House Museum is a classic Victorian Manor with an interior reflecting life around the late 1800s. The museum was once the home of Titanic-survivor and actress, Margaret "Molly" Brown.
A visit to the museum is a great education into the life of one of Denver's most inspiring women, and offers a glimpse into Denver's history. As well as learning about Molly Brown's experience aboard the Titanic, you'll also hear about her role in the women's suffragette movement and her endeavors in Colorado's mining industry.
13. Visit a Cannabis Factory
The recreational use of cannabis in Colorado has been legal since 2012, with Denver benefitting from an increase in tourists eager to get the health benefits of cannabis-based products. If you are interested in the cultivation, production or use of cannabis, why not visit a cannabis factory to get the latest information on this medicinal plant.
At Seed & Smith, Denver's premier cannabis facility, you will be able to view the production process from seed to end product. Every stage of cannabis production is seen through glass windows, which mimics the company's philosophy of transparency. See the grow room, extraction lab and packaging center, and learn everything there is to know about the health benefits of the cannabis plant.
Safety in Denver
Denver is generally regarded as a safe city to visit and has a low crime rate relative to other US cities of the same size. However, it is not advisable to walk alone around dark, empty streets in Downtown Denver at night, or the homeless' hangout spots.
Something you need to watch out for when driving in Denver is aggressive drivers. Locals tend to drive at speeds above the speed limit and are renowned for being impatient.
The Rocky Mountains are fantastic for getting out in nature and offer amazing hiking trails. However, wild animals such as mountain lions, bears, and wolves live in the area, so be prepared and respectful when heading outdoors.
You should always keep an eye on your belongings in crowded areas as pickpocketing can occur. But a good way to stop would-be pickpockets in their tracks is simply to wear a money belt (which we highly recommend); something like the very discreet Pacsafe Money Belt will work wonders.
Finally, remember to purchase travel insurance in case of any accidents or cancelations! Read our tips for traveling safely before you fly and always get travel insurance. Check out our roundup of the best travel insurance.
If you're a night owl and enjoy experiences after dark, here are some activities that are sure to give you a good taste of the Denver nightlife!
For a spooky adventure that will make your toes curl, head down to Denver's Capitol Hill neighborhood after dark. The neighborhood is home to some of the most haunted buildings in the city!
It's best to walk around in groups while exploring Denver's haunted mansions, at the very least to have fellow witnesses when you discover some paranormal activity! Some notable locations include the Sheedy Mansion, 13th Street and Poets Row. Read up on your history and you'll find the area was rife with scandals, betrayal and murder!
15. Solve a Murder Mystery at Adams Mystery Playhouse
Adams Mystery Playhouse is Colorado's first and only theatre dedicated to murder mystery dinners! A night out at the mansion is sure to provide some laughs, a belly full of good food, and wonderful experiences.
The evening opens with a welcome drink in the Victorian parlor rooms, a scavenger hunt that introduces you to a couple of characters, then into the dining room for a buffet meal and a great murder mystery. When the action begins, it's up to you to team up with other guests to solve the gruesome crime!
16. Sample the Denver Nightlife
If you're looking for some night time fun, there are plenty of pubs, bars and nightclubs to choose from in Denver! No matter what your style, there is certain to be a place to party that suits your taste in music or social status.
The Denver music and nightlife scene is alive with alive and kicking! On any given night, there are local and national artists playing a wide range of genres in clubs throughout the metro area.
From the stylish lounges and trendy joints in Larimer Square and LoDo to the energetic dance floors of the South of Colfax Nightlife District, The Mile High City knows how to party in style!
Looking for a specific place to stay? These are our highest recommendations for places to stay in Denver, Colorado.
The Ember Hostel is our pick the best hostel in Denver. Set at the heart of the Capitol Hill neighbourhood, this hostel is a short walk from tourist attractions, bars, clubs, restaurants and more. It has a fun and social atmosphere, a spa Jacuzzi, and an outdoor fire pit.
Beautifully furnished basement apartment with exposed brick, newly renovated kitchen, walk-in closet and in-suite washer and dryer. The building also has complimentary street parking available out front.
Nearby you'll find many restaurants, bars, clubs, museum, art galleries and top tourist attractions.
There are so many amazing VRBOs in Denver, too.
Thanks to its central location and variety of amenities, this 4.5-star hotel is our pick for the best hotel in Denver. Composed of eight spacious rooms, this charming property has a terrace, BBQ area and a relaxing atmosphere.
If you're looking for luxury, then you might also consider a hotel with a hot tub in Denver.
For high school sweethearts, newlyweds or those celebrating an anniversary in Denver, here are some activities that are sure to impress your other half!
If you and your partner enjoy being outdoors and in nature, then what could be more romantic than spending an intimate day out in the beautiful Rocky Mountain National Park? The Rocky Mountains are a short drive away, and make for a great little getaway or day trip.
There are some amazing hiking trails through alpine meadows and forests, with incredible views from elevated peaks! In winter the national park is a good place to go skiing and snowshoeing. This open expanse of nature is not to be missed on a trip to Denver!
They say the way to a man's heart is through his stomach. If you are looking to keep your man happy, treat him to some of the tastiest offerings in Denver! (Men, the same works in the reverse.)
Denver has a pretty diverse food culture with beef and game meat being prominent ingredients in typical western American fare, and green chili being ever popular. A great dish to try for anyone visiting the city would be Rocky Mountain oysters – deep-fried bull testicles!
There are plenty of great eateries and restaurants to choose from. With a bit of research am sure you'll be able to find the perfect location for a romantic meal for two.
19. Catch a Show at the Denver Performing Arts Complex
The Denver Centre for the Performing Arts is one of the largest multi-venue performance centers in the world! It stages all kinds of live performances, such as ballets, symphonies, operas, and occasionally rock concerts too.
It is the venue of choice for touring Broadway shows, as well as locally produced plays. The outdoor space hosts all kinds of celebrations in summer, and is a hive of activity for months on end!
If you're on a budget trip, here are a few things to do in Denver that won't cost you anything at all!
20. Refine your Brewmaster Knowledge
Denver has a rich history of beer brewing, and has one of the highest concentrations of breweries in the country! Many of the local micro-breweries offer behind-the-scenes tours of their facilities, where you can brush up on your brewing knowledge and taste some samples too!
Brewery tours are offered at Strange Craft Beer Company, Great Divide Brewing Co, Prost Brewing Co and Wynkoop Brewing Co, just to name a few.
For premium lager lovers, the free self-guided tour of the Coors Brewery is a must-do! The set-up is rather similar to a museum, with lots of information pieces and exhibits on display to help you appreciate all the steps of making a great-tasting beer. The best part of all has to be the free beer at the end, it just makes everything worth it!
21. Explore the United States Mint
For anyone curious about the production of coins, a trip to the US Mint in Denver is an absolute must! A visit here will provide you with all you could possibly know about the history of coins in the US and how they are made.
The Denver branch of US Mint was built in 1897 and produced its first coins in 1906. Today, the mint is still in operation, producing coins for circulation, as well as commemorative coins. While being guided through the facility, you'll be given an education on the minting processes and will be able to watch coins being made!
Be sure to book a visit in advance, as this is a popular activity!
22. Learn About the Importance of the Capitol Building
If you are visiting Colorado then you should come see the state HQ for yourself! The Denver Capitol Building is a cornerstone of the city and one fine example of American neoclassical architecture! This beautiful building is definitely worth a brief stop while you're enjoying a holiday in Denver.
Constructed in the 1890s from Colorado white granite, the building officially opened in 1894. The Capitol is intricately decorated, with the gold dome containing real gold leaf to commemorate the Colorado Gold Rush!
Be sure to climb the narrow stairs leading up to the dome of this historic building, and take in the exquisite views from the top!
23. Check Out Larimer Square
Get down to LoDo and soak up the atmosphere in one of Denver's most historic areas, Larimer Square. Its history extends back to the 19th century when Colorado was in the midst of the gold rush!
The square was once home to the first bank, first dry goods store, first bookstore, first theater, and the city's first post office! Browse the unique shops, sit down at a trendy restaurant or just admire the few remaining old buildings.
Books to Read in Denver
Sometimes a Great Notion – A tale of a hardheaded Oregonian logging family that goes on strike, leading the town to drama and tragedy. Written by PNW legend, Ken Kesey.
Walden – The transcendental masterpiece by Henry David Thoreau that helped modern Americans rediscover nature and her beauty. The book is set on the east coast, but it can certainly teach thing or two about enjoying nature in Colorado.
Don't let your kids be an excuse for not having fun in Denver. Here are a couple of great things to do together and have a good time as a family!
24. Check out Denver Aquarium
For a fun day out for the whole family, or anyone who loves sea life, the Downtown Aquarium is a must! An aquarium in a landlocked state may be an unusual idea, but it provides a valuable service educating the public about the amazing life under the sea, and sparking a curiosity in kids that may not have ever left the state.
The aquarium houses over 500 species of amazing sea creatures, in various themed areas. There are many displays to keep you entertained, and a visit here is a fantastic idea for both young and old alike. Kids in particular love seeing the live mermaid show and getting soaked in the flash flood exhibit!
25. Take the Kids to Children's Museum of Denver
If you're looking for a more hands-on interaction for your kids then consider a visit to the Children's Museum of Denver. This fantastic facility that encourages learning and joy is the result of almost 50 years of ongoing stimulation for our young ones.
Since the museum was started from a converted school bus in 1973, it has grown into a must-do for children of all ages! Once inside, children are exposed to interactive, unique and engaging opportunities which include wood-working, grocery marketing station, rocket launching, rock climbing, cave exploration and lots more!
Encourage your kids to run, roam and explore while you get a much-needed break!
Here are a few more things to add to your Denver itinerary!
26. Go to a Ballgame at Coors Field
For all baseball fans, there is nothing more exciting than being taken to a ballgame at Coors Field! Home to Major League outfit the Colorado Rockies, Coors Field is a family-friendly ballpark with a great atmosphere!
For a good view of the action, with a spectacular backdrop of the Rocky Mountains, go for a seat near first base or behind the right outfield. If you can't make a game, tours of the stadium offer a fascinating behind the scenes look at the ballpark.
27. Take a Hot Air Balloon Ride
Treat your special other to an extra special activity, when you take to the skies over Colorado in a hot air balloon! A hot air balloon ride is a sure way to impress a loved one, especially while sipping on some champagne and taking in the breathtaking views of the Rocky Mountains.
Typically, hot air balloon rides take place in the morning, just after sunrise in the golden light of the early morning, when the world is slowly waking up. You'll be treated to a continental breakfast before take-off, and a bottle of champagne upon your safe return to earth.
28. Visit Wings Over The Rockies Air & Space Museum
The Wings Over The Rockies Air and Space Museum is a museum that will fascinate all aircraft fans and their families. Housed in a 1930's former Air Force hangar, this museum has a truly awesome collection of close to 50 aircraft and space vehicles.
Some of the main attractions in the collection included rare aircrafts, such as a B-18A Bolo, an RF-84K Thunderflash Parasite, an Alexander Eaglerock built in Colorado and a Star Wars X-Wing fighter. There is also a WWII uniform collection and aviation art on the former site of Lowry Air Force Base.
29. Check Out Broncos Stadium at Mile High
The Mile High Stadium is home to NLF outfit, the Denver Broncos! Attending a Broncos game is a great experience for all ages, but if you can't make a game there's always an opportunity to take a tour of the stadium.
Get a behind-the-scenes glimpse into the inner workings of one of the most state-of-the-art stadiums in North America! While being guided around the stadium, you'll get to see the executive suites, the NFL visiting team locker room facilities, Thunder Stall, Keg Room and the entrance tunnel to the field!
30. Take a Trip Back in Time at Forney Museum of Transportation
The Forney Transport Museum is a real car lover's dream! The museum has a collection of over 600 transportation artifacts that includes all sorts of cars, motorcycles, aircraft, carriages, steam locomotives, and bicycles.
From a single 1921 Kissel, the museum expanded rapidly to what it is today, and makes for a great stop while in Denver. Some of the more famous artifacts include:
Amelia Earhart's 1923 Kissel 'Gold Bug',
Forney Locomotive,
Colorado & Southern Caboose,
1923 Hispano-Suiza,
1913-53 Indian Motorcycle Collection,
500 Piece Matchbox Collection,
and a Stutz Fire Engine!
If you feel the need for speed, then why don't you put your driving skills to the test! Climb inside a luxury racing car and take to the winding roads of Colorado, an experience you won't forget!
Driving down the super-curvy canyon roads of Colorado is more fun in limited release Lamborghini or specialized Porsche. Let your hair down along a 65-mile canyon drive and see how much fun a luxury sports car can be!
If you're looking to get on the road for a real adventure, check out our Colorado Road Trip Guide.
32. Satisfy Your Sweet Tooth at Hammond's Candy Factory
If you have a sweet tooth, or a general interest in the production of candy, then get down to Hammond's Candy Factory! The candy store provides complimentary factory tours that are educational and fun for candy lovers of all ages.
Hammond's has welcomed thousands of visitors from all over the world and demonstrated how the well known handcrafted candy canes, lollipops and ribbon candy are pulled, twisted, and shaped by hand the way it used to be in 1920! And best of all, you'll get free samples of the finest candy at the end!
33. Get Caught at the National Ballpark Museum
For baseball fans of all ages, a visit to this museum will definitely be something to remember! The Ballpark Museum's collection is recognized by Smithsonian Books as being one of the finest private baseball collections in the world!
Baseball is a sport that lives off nostalgia like no other, and you can't get more nostalgic than visiting a museum dedicated to old ballparks. Since the owner, Bruce Hellerstein, decided to display his amazing collection of ballpark memorabilia from the basement of his house, baseball fans from around the country have been making annual pilgrimages to this beloved museum.
Take advantage of Denver's proximity to the mountains, and learn how to rock climb! The Denver Climbing Company Outdoor Climbing School provides professional guides that ensure rock climbing activities are done in a fun and safe environment.
Anyone is welcome to join, including beginners, kids and experienced climbers alike. Routes are set up to accommodate all skill levels and provide a fun challenge for everyone!
35. Walk along the 16th Street Mall
The 16th Street Mall is pedestrian-only thoroughfare lined with a variety of stores, restaurants and entertainment venues, making it a popular place to visit during the day! It stretches over a mile long, and is neatly lined with red oak and locust trees.
The 16th Street Mall attracts a diverse range of shoppers and street performers, making it a great place for a stroll and a bit of people-watching!
Want to get out of the city? Check out one of these day trips from Denver for a chance to really stretch your legs and experience some Colorado beauty.
Fort Collins
If you've become enamored with the beer in Denver and are looking for more golden drops of Ambrosia, then head north to Fort Collins! This small college town is home to two of Colorado's largest and most respected breweries: Odells and New Belgium. Take a tour of either and then sample the sweet nectars of the gods.
Rocky Mountain National Park
Rocky Mountain National Park is arguably the most accessible park in the Western USA, being only a few hours away from Denver. It is also one of the most impressive national parks in the entire nation and receives a boatload of visitors. Spend a day exploring this park, either renting a car to drive the superlative Trail Ridge Road (summer only) or via one of the many trails.
Go on a Hike
Speaking of Rocky Mountain National Park, try hiking to Dream Lake, Sky Pond, and the summit of Longs Peak, if you're up to it. Check out our list of Colorado's best hikes for more inspiration.
The following is a sample 3-day itinerary for visiting Denver. Most of the top destinations mentioned in this Denver travel guide are covered in this section. For more information on certain neighborhoods, please refer to our article about Where to Stay in Denver.
Day 1: Downtown and Golden Triangle
On day 1 of our Denver travel guide, we're going to visit the central districts and some of the top attractions in the city.
We start our day near the Capitol Building in the so-called "Golden Triangle" neighborhood of Denver. This area hosts some of the most significant landmarks in the city including the aforementioned Capitol, the Denver Art Museum, the Molly Brown Museum, and Civic Center Park.
The Art Museum is known for its excellent exhibitions and ultra-modern design, which provides the setting for some of the best photos in Denver. The Civic Center Park and adjacent Capitol Building are also two of the prettiest areas in the city, often the site for local festivals.
Moving on to Downtown, we enter the Financial District of Denver – home to the majority of the city's skyscrapers and shopping centers.
The 16th Street Mall is the most popular corridor to go shopping and makes for a lovely (and brief) tour of Denver's rapidly growing urban core. Free buses run along 16th Street for most of the day.
If you'd like, take a detour to the Denver Convention Center to spot the famous Big Blue Bear!
As we approach the end of 16th Street, we arrive at Union Station, which serves as both a train station and cafeteria. There are lots of little eateries, bars, and restaurants inside Union Station and I personally love how exciting they make the station.
Whereas many American train stations feel decrepit, Union Station feels active and alive with both travelers and patrons alike.
Beyond Union Station is Confluence Park, the South Platte River, and the Highlands neighborhood. Highlands is one of the coolest neighborhoods in Denver and a great place to grab a drink. End your day with a beer and some sweet views of the city, especially at Avanti.
Day 2: RiNo, Midtown, and Colfax
Now that we've gotten the city center out of the way, we can now focus on some of the more alternative points of interest in Denver. On the second day in our Denver travel guide, we're going to explore the eastern portions of the city where a great urban revival is going on.
Let's start our day off in City Park. This green space was designed similarly to New York City's own Central Park, that is, to be languid and large.
City Park is exactly as it should be then as it's a very expansive area to get lost in. It even contains the Denver Zoo, Denver Museum of Science, and a golf course! If you don't want to visit any of these places then just relax at Ferril Lake and soak in some of the best views of the Denver skyline.
Moving west from City Park we hit 17th Street aka Midtown, which is a bit of a local spot. There are some very good bars and restaurants in this area, including Thirsty Monk, Hop n' Vine, and Steuben's, but most tourists tend to skip over this part of town.
Colfax Avenue runs a couple of streets parallel to 17th, so if you feel the need to see "the longest, wickedest street in America," then be my guest. Most people have a love-hate relationship with this street and as one local put it: "if you can love Colfax, then you'll love Denver."
Our ultimate destination is the RiNo district to the north. After departing 17th/Colfax, we'll pass through Five Points – one of the most rapidly changing neighborhoods in Denver – before arriving in RiNo.
RiNo (River North) was once one of the worst areas in Denver, a hangout for junkies and squatters. Nowadays it's arguably the hottest part of town.
New bars and restaurants, as well as amazing street art and murals, are constantly popping up around RiNo.
End your day at the impressive Source facility for some grub. Aside from being visually arresting, the Source hosts some of the best restaurants in Denver that are sure to leave you satisfied.
Day 3: Off the Beaten Path in Denver
Today, we're going to go a bit off the beaten path and visit some of the best places near Denver. There are many options and you'll have quite a bit of flexibility when it comes to choosing your activities. So let's get to it and slay this final day of our Denver travel guide!
Note that all of the places mentioned in this section can be reached by public transit, but you should consider renting a car.
Boulder – Boulder is Denver's neighbor city, well-known for its liberal-minded and affluent population. The town itself is smaller and pretty quiet compared to Denver but is much closer to the Rocky Mountains. Some of the best attractions near Denver are located around Boulder including the Flatirons, Eldorado Canyon, and Isabelle Lake. Visit Boulder for a chance to get outdoors and play around a bit.
Golden – A small town at the base of the Rockies. Golden is great for those who want to get a feel for a Colorado mountain town but don't want to leave the actual city. Aside from being beautiful and hosting a number of hikes, Golden is also home to the Coors Brewery, which offers free tours!
Cherry Creek State Park – A very popular getaway for Denverites. Cherry Creek State Park offers swimming, camping, and boating all within the Denver metropolitan area! Come here for the day if you're feeling a little burnt out or if you want to scope some of the best views of the Denver Skyline.
Rocky Mountain Arsenal – A formal chemical weapons plant that was turned into a wildlife refuge after much rehabilitation. Hosts an impressive array of local fauna, most notably a large herd of bison, the closest such to Denver. Also has stellar views of the city.
Don't forget your travel insurance for Denver
World Nomads' mission is to support and encourage travellers to explore their boundaries. They offer simple & flexible travel insurance, and safety advice to help you travel confidently.
They've been doing it since 2002 – protecting, connecting, and inspiring independent travellers just like you.
Get a quote below or read our in-depth review!
World Nomads provides travel insurance for travelers in over 100 countries. As an affiliate, we receive a fee when you get a quote from World Nomads using this link. We do not represent World Nomads. This is information only and not a recommendation to buy travel insurance.
Here are some quick answers to common questions about what to do and see in Denver.
The picturesque Mile High City of Denver has so much to offer! From epic day trips into the Rocky Mountains to homely craft breweries and museums, there is plenty to get busy with on your trip to Denver.
Whether you're going solo or taking the whole family, there is something for everyone in this laid-back Colorado city. Make sure you plan ahead and compile your ideal Denver itinerary to make the most of your stay.
A fantastic mix of history, sport, artisanal craftsmanship, exceptional scenery and warm hospitality await you on your Denver getaway!
---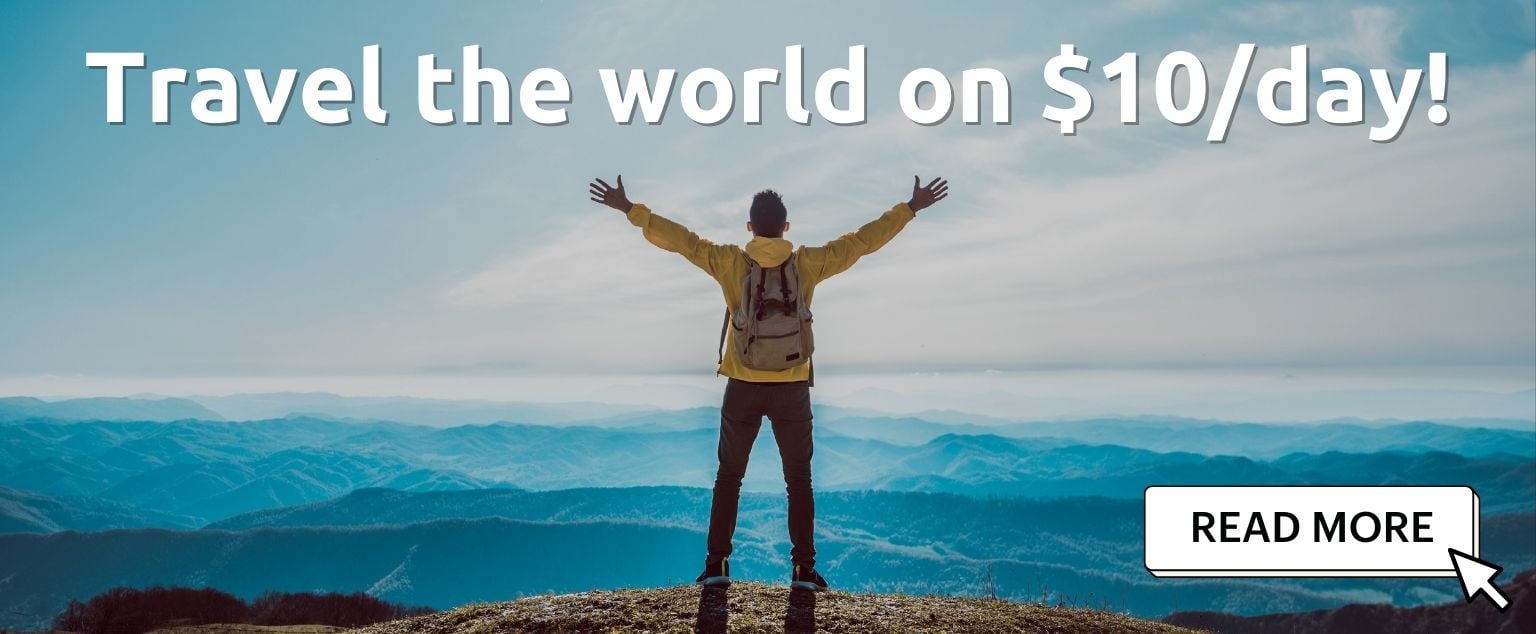 And for transparency's sake, please know that some of the links in our content are affiliate links. That means that if you book your accommodation, buy your gear, or sort your insurance through our link, we earn a small commission (at no extra cost to you). That said, we only link to the gear we trust and never recommend services we don't believe are up to scratch. Again, thank you!