Do you have an untapped fancy for firefighters? For cuddling mountain mammals? For sending Ferrari's whizzing down the Mount Evans scenic byway?
Then welcome to the Coloradan state capital!
Home to the Colorado Rockies, the Denver Botanic Gardens, the Buffalo Bill museum, and (of course) some truly exceptional craft beer, there is a wealth of TOP TIER things to do in Denver.
But how to discern the very best?!?!?!?
With my brilliant guide! So whether you're a Mormon who fancies a joint, a family on tour, or a business bloke wanting to expand their expense account, I will be illuminating the top Denver attractions just for you!
So come on in, and let's see what Denver, Colorado has to offer…

Unlock Our GREATEST Travel Secrets!
Sign up for our newsletter and get the best travel tips delivered right to your inbox.
Top Things to Do in Denver
Are you embarking upon the neverending search for light entertainment? Well, t'inquiete pas or whatever the French say, as your Denver itinerary is about to get a serious makeover…
1. Rock Out at a Concert at Red Rocks Amphitheatre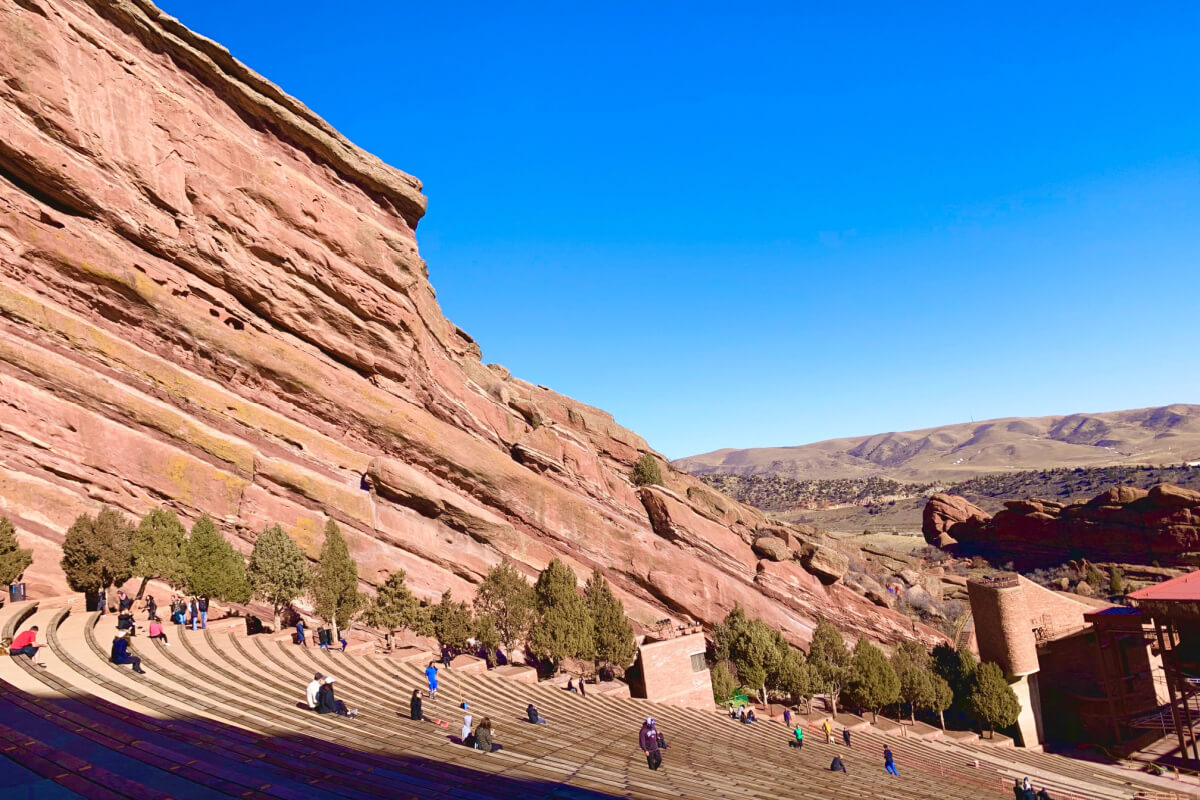 Arguably one of the best outdoor music venues in the world, Red Rocks Amphitheatre is as legendary as the bands that have played there! The giant slabs of red sandstone provide amazing acoustics and such a dramatic setting that bands and solo artists cannot resist filming their concerts at the venue.
Rating: All ages
Cost: $$$. Can be expensive, but very very worth it!
My Personal Opinion: Experiencing a show here is something else. Yep, awesome.
Of course, there are more things to do here than rocking out to your favourite band…the amphitheatre is situated in the middle of stunning natural scenery, undoubtedly one of the best places to visit in Denver.
2. Head into the beauty of the Rocky Mountains National Park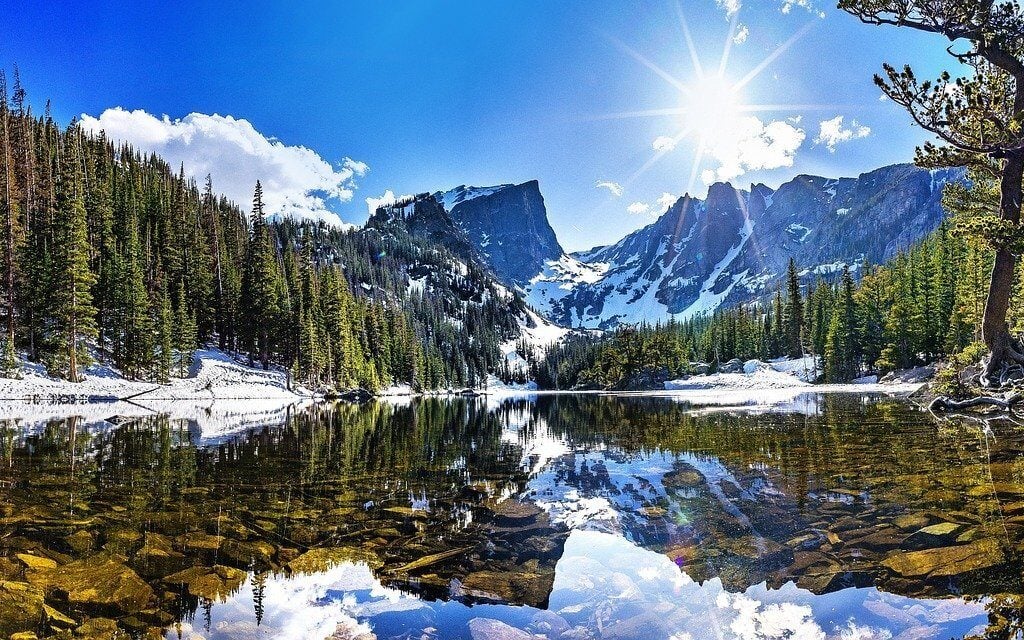 If you enjoy being outdoors and in nature, then what could be better than spending a day out in the beautiful Rocky Mountain National Park? An unfair number of the best hiking trails in Colorado are on the cards in this stunning slice of nature. The Rocky Mountains are a short drive away and make for a great little getaway or day trip. They are simply stunning. STUNNING.
There are some amazing hiking trails through alpine meadows and forests, with incredible views from elevated peaks! In winter the national park is a good place to go skiing and snowshoeing. This open expanse of nature is not to be missed on a trip to Denver!
3. Entertain an Alpaca Palooza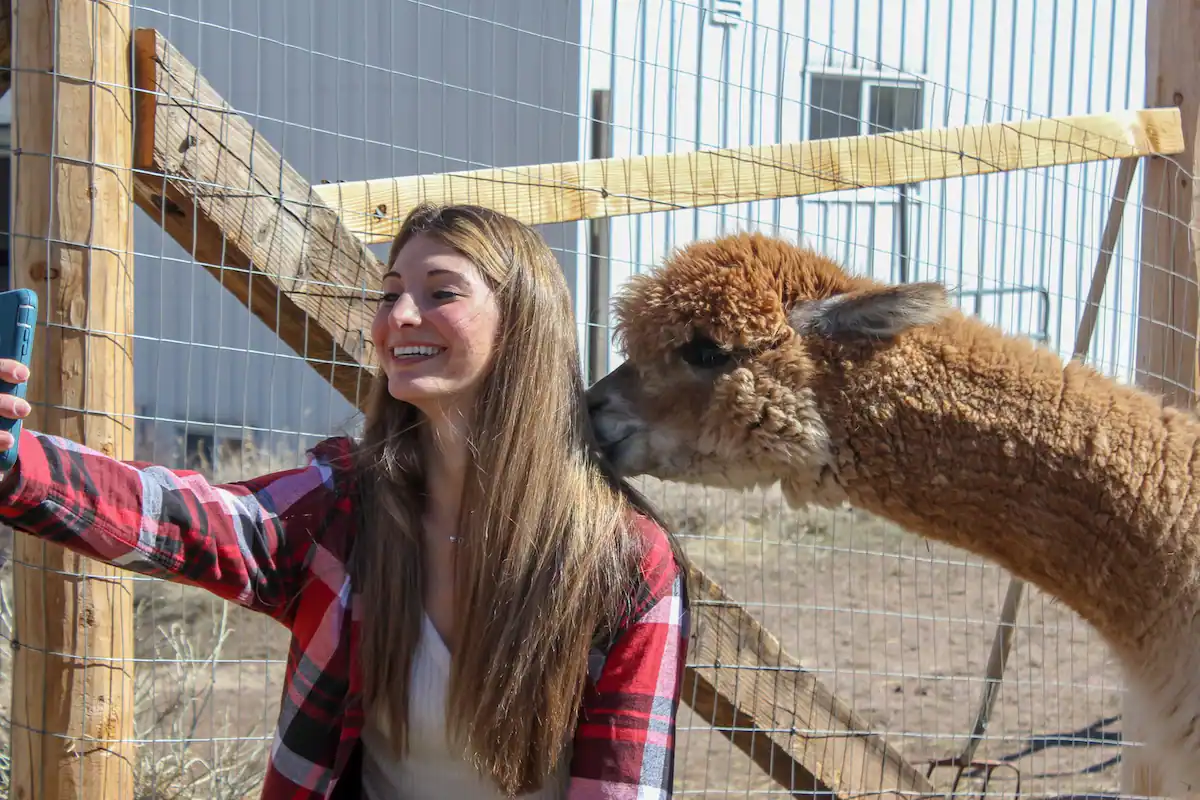 Whilst it may not have made it onto your initial list, spending time with some of these hairy animals may just make your Denver trip! Yes, you could head into Downtown Denver and window shop, or you could head to the Alpaca Ranch and meet Pablo. Definitely memorable.
Rating: All ages
Cost: $$
My Personal Opinion: If you're looking for a unique Denver activity, this is for you. Just try not to get spat on.
Alpacas are hilarious, so spending some time making friends and wandering around the Red Rocks park cannot be time misspent. Get to know the Alpacas, explore the stunning surroundings, and take some outstanding photos!
4. Dabble in the BEYOND light show
Lasers, guided meditation, and thumping rock music. Whilst this combination doesn't sound too pensioner friendly, it is certainly different and gives a refreshing interlude to the uniform of modernity. Set in a church, there are several areas to interact with, and there is even an arcade!
Rating: All ages
Cost: $
My Personal Opinion: Cheap, spectacular, and TripAdvisor loves it.
This makes a superb activity to do with kids, and they'll love the atmosphere! If you are of a more reserved character, there is an art gallery and garden (the Gandhi garden) for you to enjoy. Definitely worth a little excursion!
5. Visit the Denver Museum of Nature & Science
The Denver Museum of Nature and Science is super popular for parents taking their kids on a local excursion, but this fascinating museum also appeals to adults without little ones! There are lots of interesting exhibits to see covering a host of topics and themes, so it's best to give yourself plenty of time to get through it all.
Rating: All ages
Cost: $$
My Personal Opinion: The Denver Museum of Nature makes a great day out. They've recently opened the so called 'infinity theatre', which is pretty cool too.
The museum started off as the Carter Museum, named after naturalist Edwin Carter, who started displaying a collection of birds and mammals from his log cabin home in 1868. The museum now includes space exhibits, a planetarium, ancient artefacts, anthropological displays and a robotics exhibit!
6. Stroll Around Denver Botanical Gardens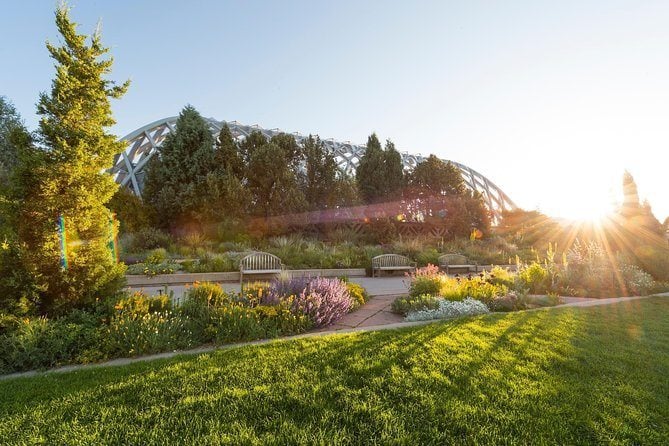 Denver Botanical Gardens is a great place to relax, stroll around and be surrounded by colourful vegetation! The gardens are gorgeous all year round, and make for a perfect family outing! Conservation is a high priority for the curators, who work tirelessly to provide conditions favourable for endangered plants and vulnerable animal species.
Rating: All ages
Cost: $
My Personal Opinion: Not expensive, very pretty, and who knows, maybe you'll learn something too!
If you spend a few hours browsing (time goes by without even realizing in this oasis), be sure to pack a light picnic or something to snack on. Alternatively, you can enjoy a meal at one of two great restaurants!
7. Fight flames at the Denver Firefighters Museum
Visiting the Denver firefighters museum is another top Coloradan activity! The Denver fire department is keen to make some extra dough, and show off the history of keeping the town soot free! Travel through time and discover firefighting methods of old.
Rating: All ages
Cost: $$
My Personal Opinion: There are some really cool activities to get involved in here too, so definitely do a little research before your trip!
There is a brilliant relationship between the local fire service and the museum, which means that members and punters can get hands on with modern equipment and methods. Fun witht he fire brigade is one such activity. Sounds awesome.
8. Summit the Blue Sky Mountain (formerly Mt. Evans)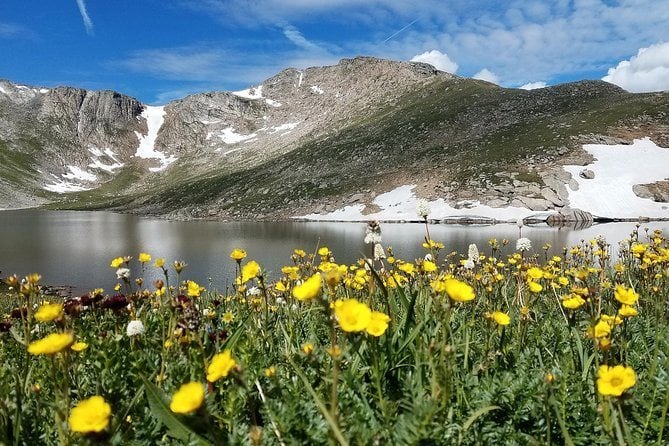 If you're looking for some adventure in the great outdoors, then you won't get a better view or fresher air than at the top of Mount Evans! Colorado's 12th highest peak has an elevation of over 14,000 ft and is less than 2 hours drive from Downtown Denver!
Rating: All ages
Cost: $ – $$$
My Personal Opinion: One of the best views you can get. Not to be missed if you're staying in Denver!
The peak dominates the western skyline of the Great Plains, along with Pikes Peak, Longs Peak, and nearby Mount Bierstadt. The Mt Evans Scenic Byway is windy, nerve-wracking and sometimes slow-going, but it is absolutely breathtaking! The summit itself is only accessible in Summer, but along the way you can hike, fish and picnic.
9. Make a Stop at the Denver Art Museum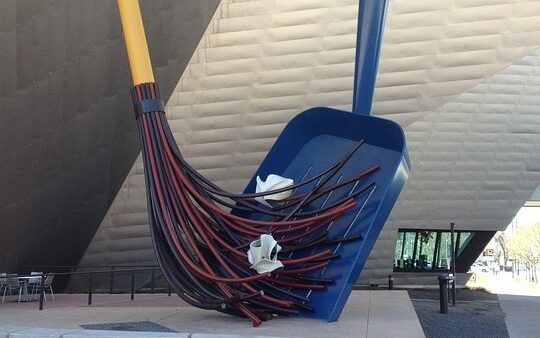 Denver Art Museum houses one of the most impressive collections of art in the United States! Spread across two buildings that are just as impressive as the art inside, the museum is probably best known for its displays of Native American and western American art.
Rating: All ages
Cost: $
My Personal Opinion: If you're a fan of contemporary art, make this a priority! There is some balmy shit on offer…
The museum's galleries showcase a range of art, from famed artists such as Vincent van Gogh and Winslow Homer to contemporary paintings and sculptures. Their extensive collection of western American art, including paintings, sculptures and drawings going back two centuries is a must-see! Seeing this as part of a guided tour around Denver can be a great way to unlock local knowledge and expertise.
10. Investigate the Marijuana Scene
Having legalised the sweet Mary Jane in 2012, it's only fair that you embark upon a scientific investigation into its effects. For science. Anyway, you can get high and it's fun. There are even party buses where you can smoke, and factories for learning about the production process.
Rating: 21+ (with valid ID)
Cost: $$$
My Personal Opinion: Confirmed amusement.
Colorado Cannabis Tours offers its services in the area, as well as the aptly named 'Pretty Dope Services'. They will take you right through the production elements, and most likely offer some free samples. Just pretend it's a brewery!
Bonus Activities in Denver, Colorado
Here are some of our favorite things to do in Denver, that you possibly wouldn't do anywhere else!
Fly Through the Air on a Zipline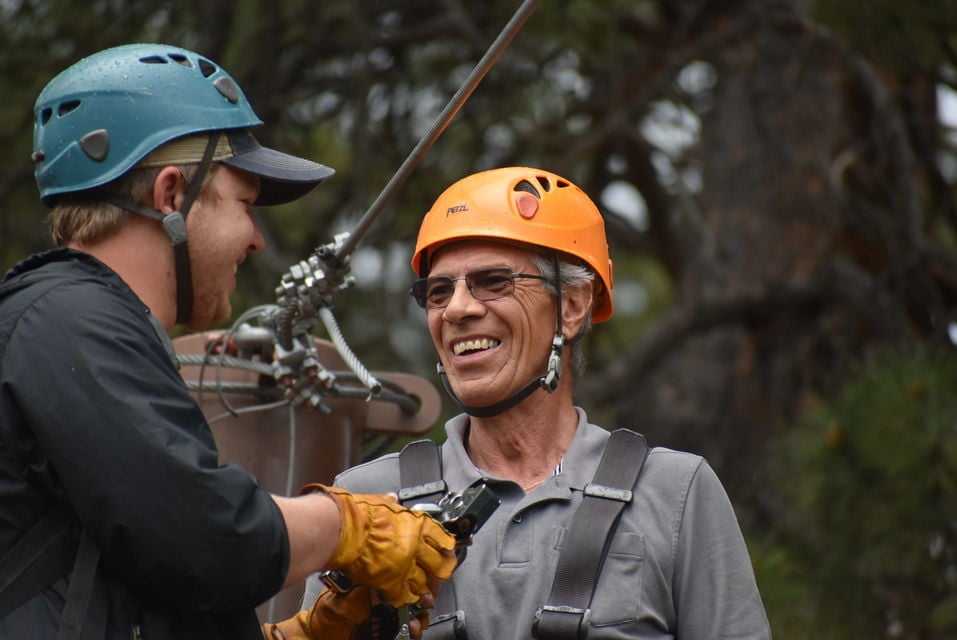 Ride Colorado's longest and fastest zipline, just 30 minutes from Denver! The ziplining course is nestled in the Rocky Mountains and will provide you with an amazing adventure!
With an elevation of over 8,000 feet, the views are magical, but only if you remember to open your eyes. Fly at speeds of up to 50mph along a course of over 6,000 ft in length! Soar through pine forests and over mountain meadows. It is a fantastic way to enjoy some fresh air, see some magnificent Rocky Mountain views, and have a whole lot of fun.
Go in Search of Paranormal Activity
For a spooky adventure that will make your toes curl, head down to Denver's Capitol Hill neighborhood after dark. The neighborhood is home to some of the most haunted buildings in the city!
It's best to walk around in groups while exploring Denver's haunted mansions, at the very least to have fellow witnesses when you discover some paranormal activity! Some notable locations include the Sheedy Mansion, 13th Street and Poets Row. Read up on your history and you'll find the area was rife with scandals, betrayal and murder!
Sample Some Local Brews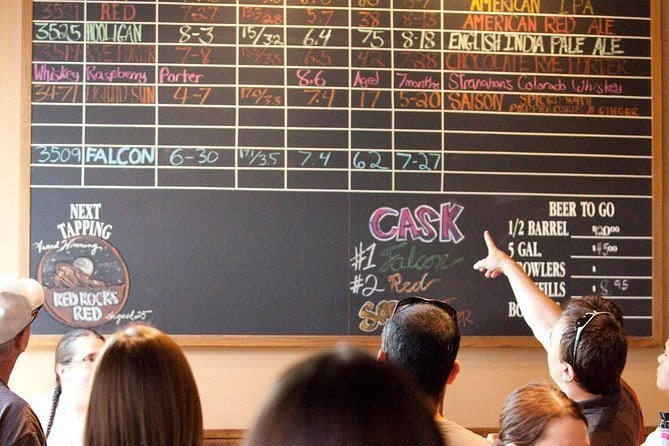 Denver is all about craft beers and the experimental flavours that distinguish these brews from your typical mass-produced beer. The city is stocked full of craft breweries, so there is no shortage of choice, but in LoDo, you'll find a concentration of good places to visit.
When the craft beer revolution started to take off, LoDo was at the centre and Denver quickly came to be known as the 'Napa Valley of Craft Beer'! Most brewpubs in the city offer tasters of the various ales, lagers and pilsners on sale, and a hearty meal for when hunger strikes.
Each craft brewery has a different style that reflects the origins or inspiration for their continued love of beer.
Taste Local Wines at an Urban Winery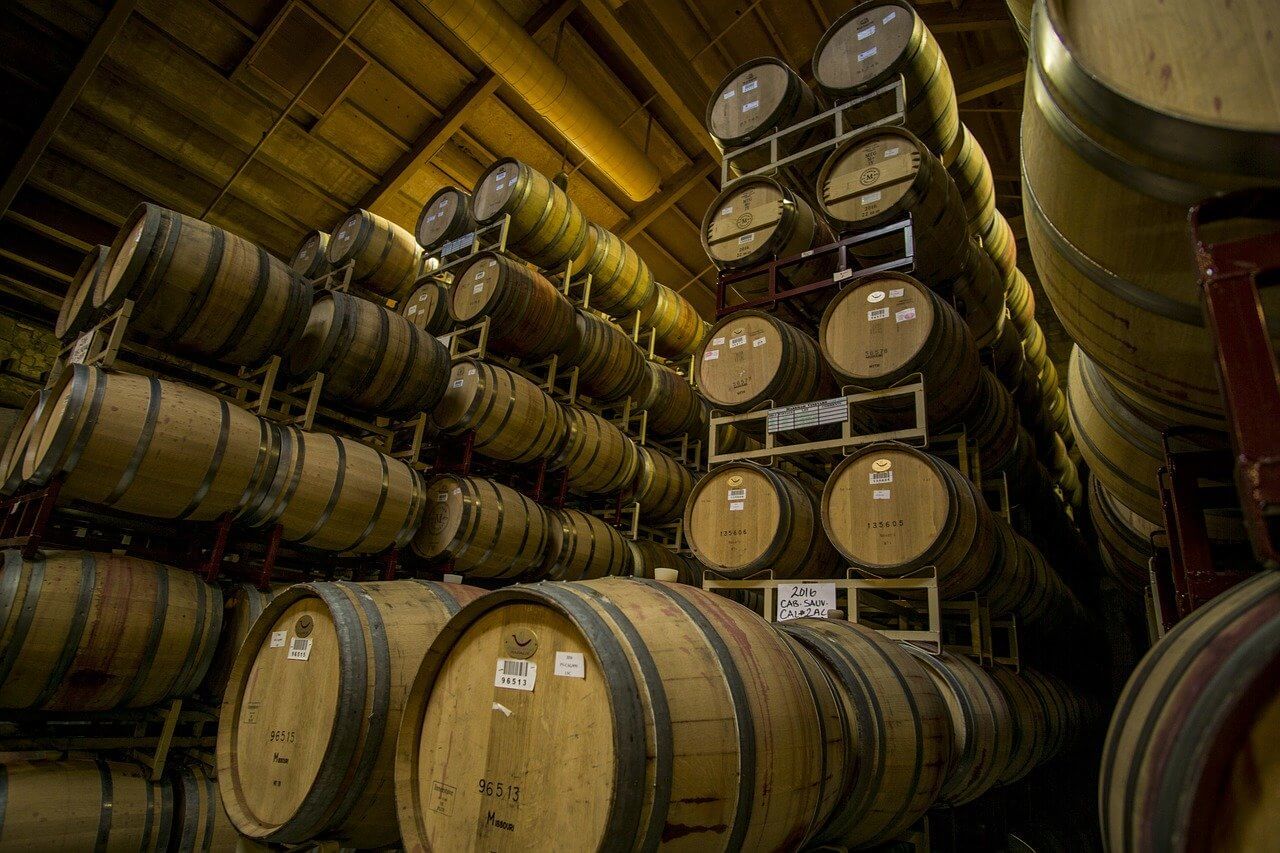 Colorado is home to over 80 wineries spread out across the state, including the highest altitude vineyards in the US! Visits to the wine country are normally a two or three-day affair and a pleasant experience. But, if you don't have the time to head out of town on your Denver itinerary, then you'll be pleased to know that many of the wineries have cellar doors right in the city!
The urban wineries and wine bars found in Denver tend to be hidden gems and intimate, perfect for individuals, couples or small groups. Most wineries offer tastings, and some even offer wine tours, meaning you can taste some of Colorado's best wines without leaving the city!
Wine always goes well with some savory snacks, so enjoy a few hours relaxing in a nice setting, sipping on some tasty wines and tucking into a gourmet Italian dish!
Sample the Denver Nightlife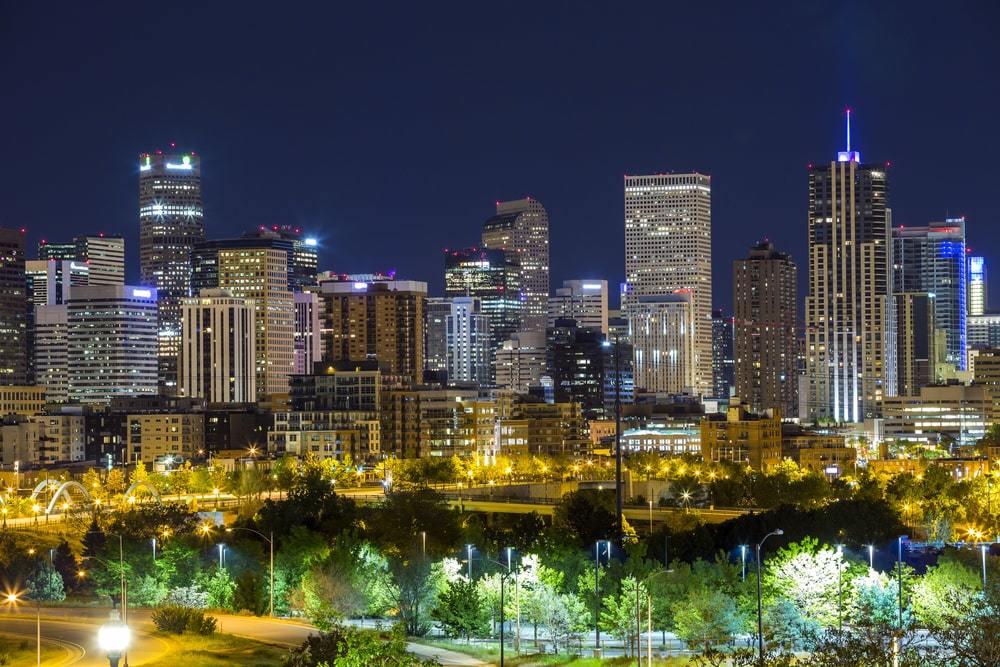 If you're looking for some nighttime fun, there are plenty of pubs, bars and nightclubs to choose from in Denver! No matter what your style, there is certain to be a place to party that suits your taste in music or social status.
The Denver music and nightlife scene is alive with alive and kicking! On any given night, there are local and national artists playing a wide range of genres in clubs throughout the metro area.
From the stylish lounges and trendy joints in Larimer Square and LoDo to the energetic dance floors of the South Colfax Nightlife District, The Mile High City knows how to party in style!
Dine on Some Delicious Denver Cuisine
They say the way to a man's heart is through his stomach. If you are looking to keep your man happy, treat him to some of the tastiest offerings in Denver! (Men, the same works in the reverse.)
Denver has a pretty diverse food culture with beef and game meat being prominent ingredients in typical western American fare, and green chili being ever popular. A great dish to try for anyone visiting Denver on a food tour would be Rocky Mountain oysters – deep-fried bull testicles!
There are plenty of great eateries and restaurants to choose from. With a bit of research am sure you'll be able to find the perfect location for a romantic meal for two.
Catch a Show at the Denver Performing Arts Complex
The Denver Centre for the Performing Arts is one of the largest multi-venue performance centres in the world! It stages all kinds of live performances, such as ballets, symphonies, operas, and occasionally rock concerts too.
It is the venue of choice for touring Broadway shows, as well as locally produced plays. The outdoor space hosts all kinds of celebrations in summer, and is a hive of activity for months on end!
Enjoy a Stranahan's Whiskey Experience
If you're a fan of whiskey, treat yourself to a whiskey experience at Stranahan's Colorado Whiskey distillery. This is a brilliant Denver attraction that makes for a great stop while traveling solo, visiting friends, or when you just need a quick break from the kids!
The distillery offers visitors a free guided tour of the facility, taking you through the different stages of whiskey production, and most importantly…a tasting at the end! Rsegarded as a smooth and flavorful whiskey, Stranahan's secret ingredient is the pure mountain water of the Rockies.
Refine your Brewmaster Knowledge
Denver has a rich history of beer brewing, and has one of the highest concentrations of breweries in the country! Many of the local micro-breweries offer behind-the-scenes tours of their facilities, where you can brush up on your brewing knowledge and taste some samples too!
Brewery tours are offered at Strange Craft Beer Company, Great Divide Brewing Co, Prost Brewing Co and Wynkoop Brewing Co, just to name a few.
For premium lager lovers, the free self-guided tour of the Coors Brewery is a must-do! The set-up is rather similar to a museum, with lots of information pieces and exhibits on display to help you appreciate all the steps of making a great-tasting beer. The best part of all has to be the free beer at the end, it just makes everything worth it!
Explore the United States Mint
For anyone curious about the production of coins, a trip to the US Mint in Denver is an absolute must! A visit here will provide you with all you could possibly know about the history of coins in the US and how they are made.
The Denver branch of US Mint was built in 1897 and produced its first coins in 1906. Today, the mint is still in operation, producing coins for circulation, as well as commemorative coins. While being guided through the facility, you'll be given an education on the minting processes and will be able to watch coins being made!
Be sure to book a visit in advance, as this is a popular activity!
Make a Stop at Union Station Denver
No, we're not suggesting you hop on a train and leave town, Denver's Union Station is a popular tourist attraction in itself. The station building first opened in 1881 and has since undergone major renovations to become the beautiful structure it is today. Along with a historic terminal building, the station also features a grand hotel and several restaurants and retailers.
A walk through this marvelous building will be especially pleasing for architecture buffs and admirers as Beaux-arts, classical revival and Romanesque revival styles are on show. But that's not all, it's also a great place to sip on some craft beer, enjoy a delicious meal or people-watch in a beautiful space!
Learn About the Importance of the Capitol Building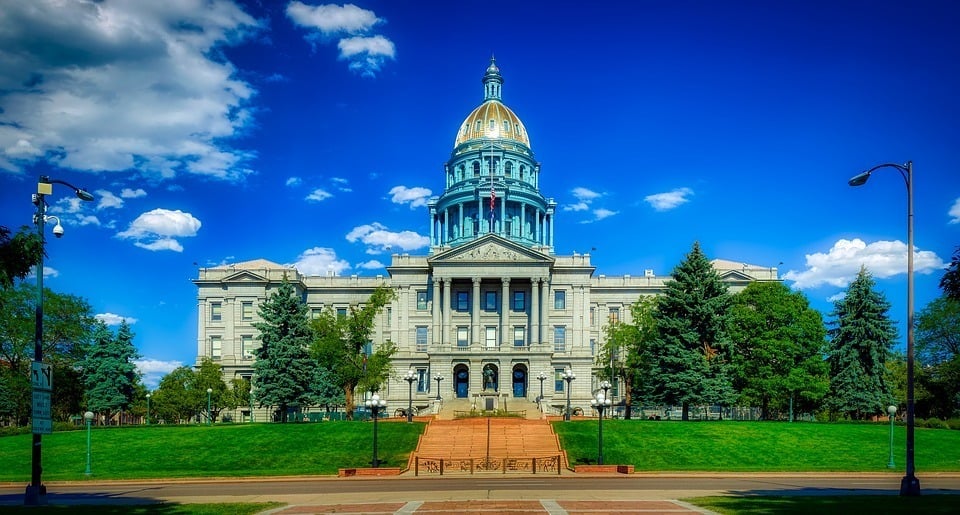 If you are visiting Colorado then you should come see the state HQ for yourself! The Denver Capitol Building is a cornerstone of the city and one fine example of American neoclassical architecture! This beautiful building is definitely worth a brief stop while you're enjoying a holiday in Denver.
Constructed in the 1890s from Colorado white granite, the building officially opened in 1894. The Capitol is intricately decorated, with the gold dome containing real gold leaf to commemorate the Colorado Gold Rush!
Be sure to climb the narrow stairs leading up to the dome of this historic building, and take in the exquisite views from the top!
Take the Kids to Children's Museum of Denver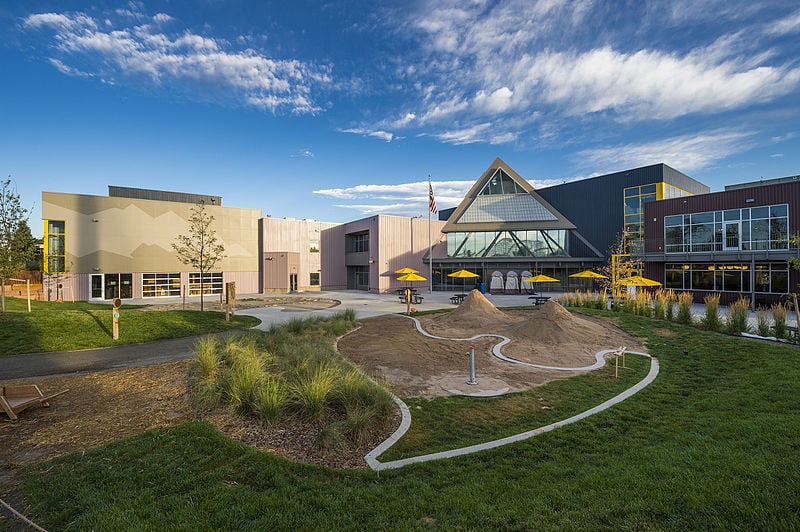 If you're looking for a more hands-on interaction for your kids then consider a visit to the Children's Museum of Denver. This fantastic facility that encourages learning and joy is the result of almost 50 years of ongoing stimulation for our young ones.
Since the museum was started from a converted school bus in 1973, it has grown into a must-do for children of all ages! Once inside, children are exposed to interactive, unique and engaging opportunities which include wood-working, grocery marketing station, rocket launching, rock climbing, cave exploration and lots more!
Encourage your kids to run, roam and explore while you get a much-needed break!
Go to a Ballgame at Coors Field
For all baseball fans, there is nothing more exciting than being taken to a ballgame at Coors Field! Home to Major League outfit the Colorado Rockies, Coors Field is a family-friendly ballpark with a great atmosphere!
For a good view of the action, with a spectacular backdrop of the Rocky Mountains, go for a seat near first base or behind the right outfield. If you can't make a game, tours of the stadium offer a fascinating behind the scenes look at the ballpark.
Take a Hot Air Balloon Ride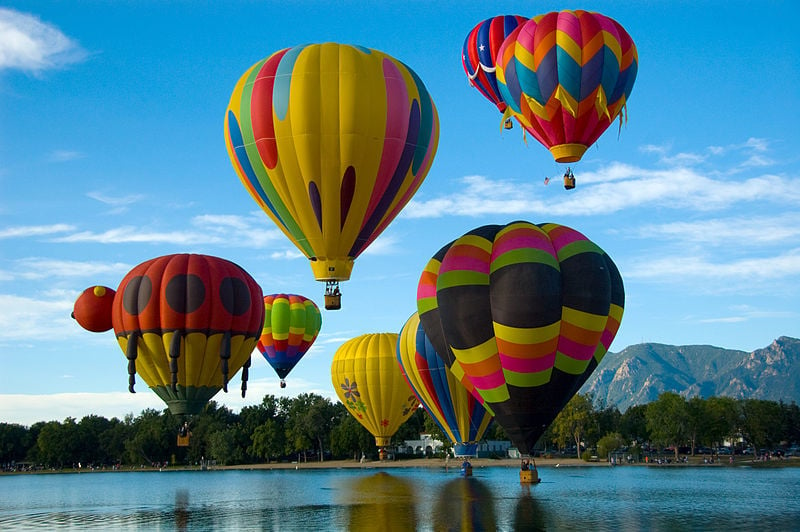 Treat your special other to an extra special activity, when you take to the skies over Colorado in a hot air balloon! A hot air balloon ride is a sure way to impress a loved one, especially while sipping on some champagne and taking in the breathtaking views of the Rocky Mountains.
Typically, hot air balloon rides take place in the morning, just after sunrise in the golden light of the early morning, when the world is slowly waking up. You'll be treated to a continental breakfast before take-off, and a bottle of champagne upon your safe return to earth.
Visit Wings Over The Rockies Air & Space Museum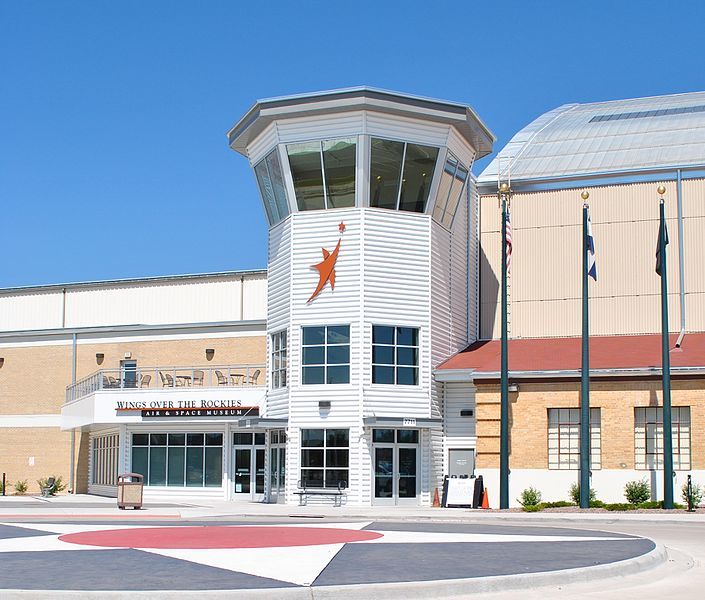 The Wings Over The Rockies Air and Space Museum is a museum that will fascinate all aircraft fans and their families. Housed in a 1930's former Air Force hangar, this museum has a truly awesome collection of close to 50 aircraft and space vehicles.
Some of the main attractions in the collection included rare aircrafts, such as a B-18A Bolo, an RF-84K Thunderflash Parasite, an Alexander Eaglerock built in Colorado and a Star Wars X-Wing fighter. There is also a WWII uniform collection and aviation art on the former site of Lowry Air Force Base.
Check Out Broncos Stadium at Mile High
The Mile High Stadium is home to NLF outfit, the Denver Broncos! Attending a Broncos game is a great experience for all ages, but if you can't make a game there's always an opportunity to take a tour of the stadium.
Get a behind-the-scenes glimpse into the inner workings of one of the most state-of-the-art stadiums in North America! While being guided around the stadium, you'll get to see the executive suites, the NFL visiting team locker room facilities, Thunder Stall, Keg Room and the entrance tunnel to the field!
Take a Trip Back in Time at Forney Museum of Transportation
The Forney Transport Museum is a real car lover's dream! The museum has a collection of over 600 transportation artifacts that includes all sorts of cars, motorcycles, aircraft, carriages, steam locomotives, and bicycles.
From a single 1921 Kissel, the museum expanded rapidly to what it is today, and makes for a great stop while in Denver. Some of the more famous artifacts include:
Amelia Earhart's 1923 Kissel 'Gold Bug',
Forney Locomotive,
Colorado & Southern Caboose,
1923 Hispano-Suiza,
1913-53 Indian Motorcycle Collection,
500 Piece Matchbox Collection,
and a Stutz Fire Engine!
Take a Sports Car for a spin!
If you feel the need for speed, then why don't you put your driving skills to the test! Climb inside a luxury racing car and take to the winding roads of Colorado, an experience you won't forget!
Driving down the super-curvy canyon roads of Colorado is more fun in limited release Lamborghini or specialized Porsche. Let your hair down along a 65-mile canyon drive and see how much fun a luxury sports car can be!
If you fancy a Colorado Road Trip, there ain't no better way to break it up, or ratchet things up a gear, by embarking on a small supercar stretch!
Satisfy Your Sweet Tooth at Hammond's Candy Factory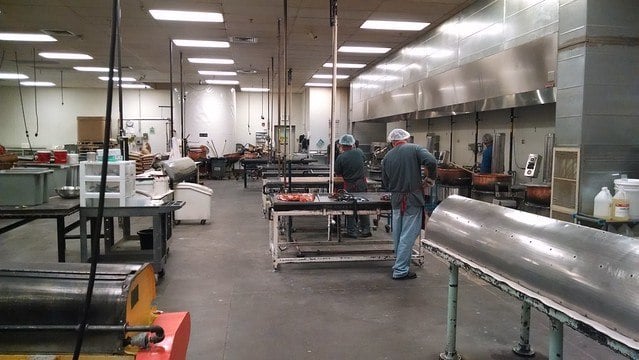 If you have a sweet tooth, or a general interest in the production of candy, then get down to Hammond's Candy Factory! The candy store provides complimentary factory tours that are educational and fun for candy lovers of all ages.
Hammond's has welcomed thousands of visitors from all over the world and demonstrated how the well known handcrafted candy canes, lollipops and ribbon candy are pulled, twisted, and shaped by hand the way it used to be in 1920! And best of all, you'll get free samples of the finest candy at the end!
Get Caught at the National Ballpark Museum
For baseball fans of all ages, a visit to this museum will definitely be something to remember! The Ballpark Museum's collection is recognized by Smithsonian Books as being one of the finest private baseball collections in the world!
Baseball is a sport that lives off nostalgia like no other, and you can't get more nostalgic than visiting a museum dedicated to old ballparks. Since the owner, Bruce Hellerstein, decided to display his amazing collection of ballpark memorabilia from the basement of his house, baseball fans from around the country have been making annual pilgrimages to this beloved museum.
Go Rock Climbing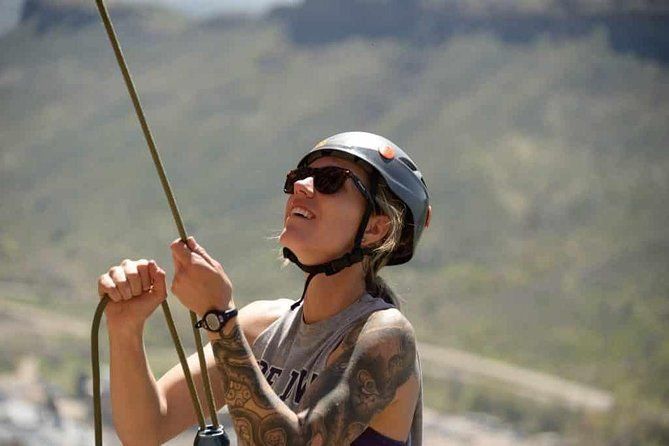 Take advantage of Denver's proximity to the mountains, and learn how to rock climb! The Denver Climbing Company Outdoor Climbing School provides professional guides that ensure rock climbing activities are done in a fun and safe environment.
Anyone is welcome to join, including beginners, kids and experienced climbers alike. Routes are set up to accommodate all skill levels and provide a fun challenge for everyone!
Day Trips from Denver
Want to get out of the city? Check out one of these day trips from Denver for a chance to stretch your legs and experience some Colorado beauty.
Pikes Peak and the Garden of the Gods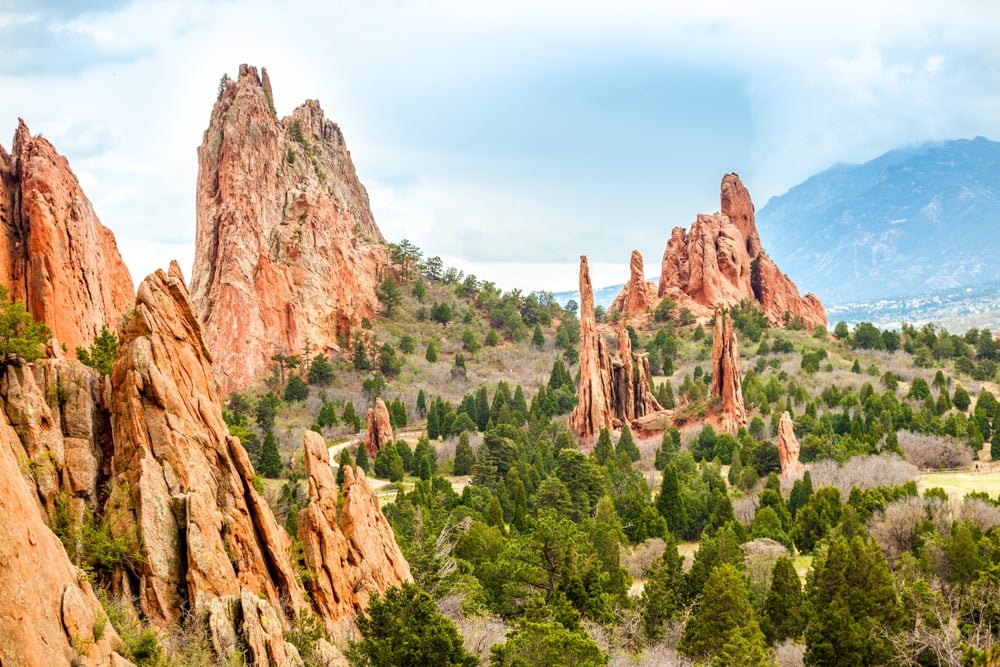 The Garden of the Gods is a spectacular arrangement that suits the name disturbingly well. The rock formations are out of this world, and they make a great outing! Jump in the car over to Colorado Springs, where you can take a bike, car, or your own feet to observe these special specimens.
Then, once you're done there, head off to Pikes Peak! With great views and remarkable rock features, again, you won't be disappointed with the Coloradan geology.
Fort Collins
If you've become enamoured with the beer in Denver and are looking for more golden drops of Ambrosia, then head north to Fort Collins! This small college town is home to two of Colorado's largest and most respected breweries: Odells and New Belgium. Take a tour of either and then sample the sweet nectars of the gods.
If you're up for an adventure, they run some great ghost tours in the old town, so look out for those!
Rocky Mountain National Park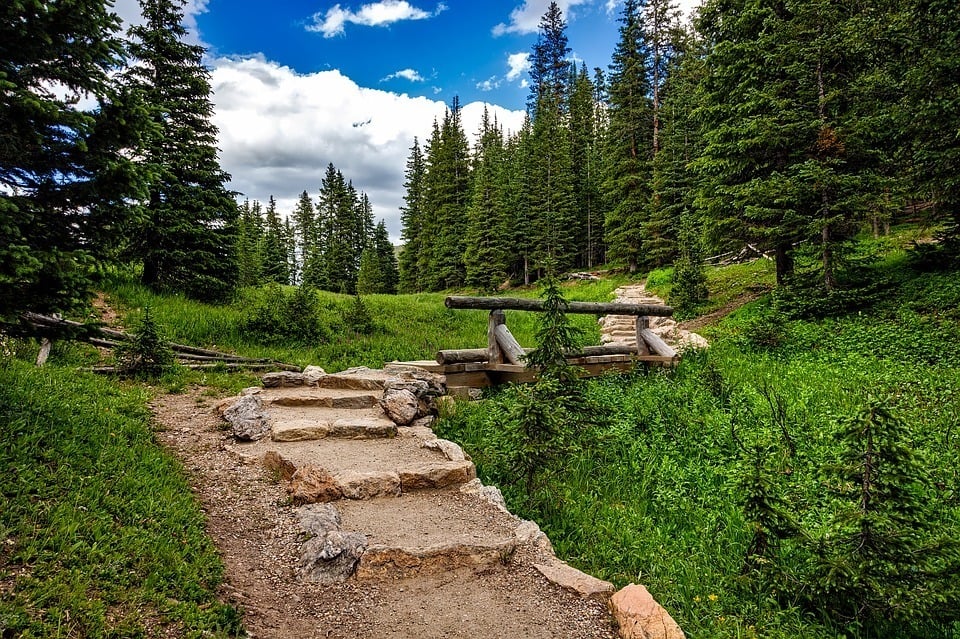 Rocky Mountain National Park is arguably the most accessible park in the Western USA, being only a few hours away from Denver. It is also one of the most impressive national parks in the entire nation and receives a boatload of visitors. Spend a day exploring this park, either renting a car to drive the superlative Trail Ridge Road (summer only) or via one of the many trails.
Hiking in the Colorado Rockies is exceptional, and for sure not to be missed. If you can swing it, get on the trails ASAP!
Don't forget your travel insurance for Denver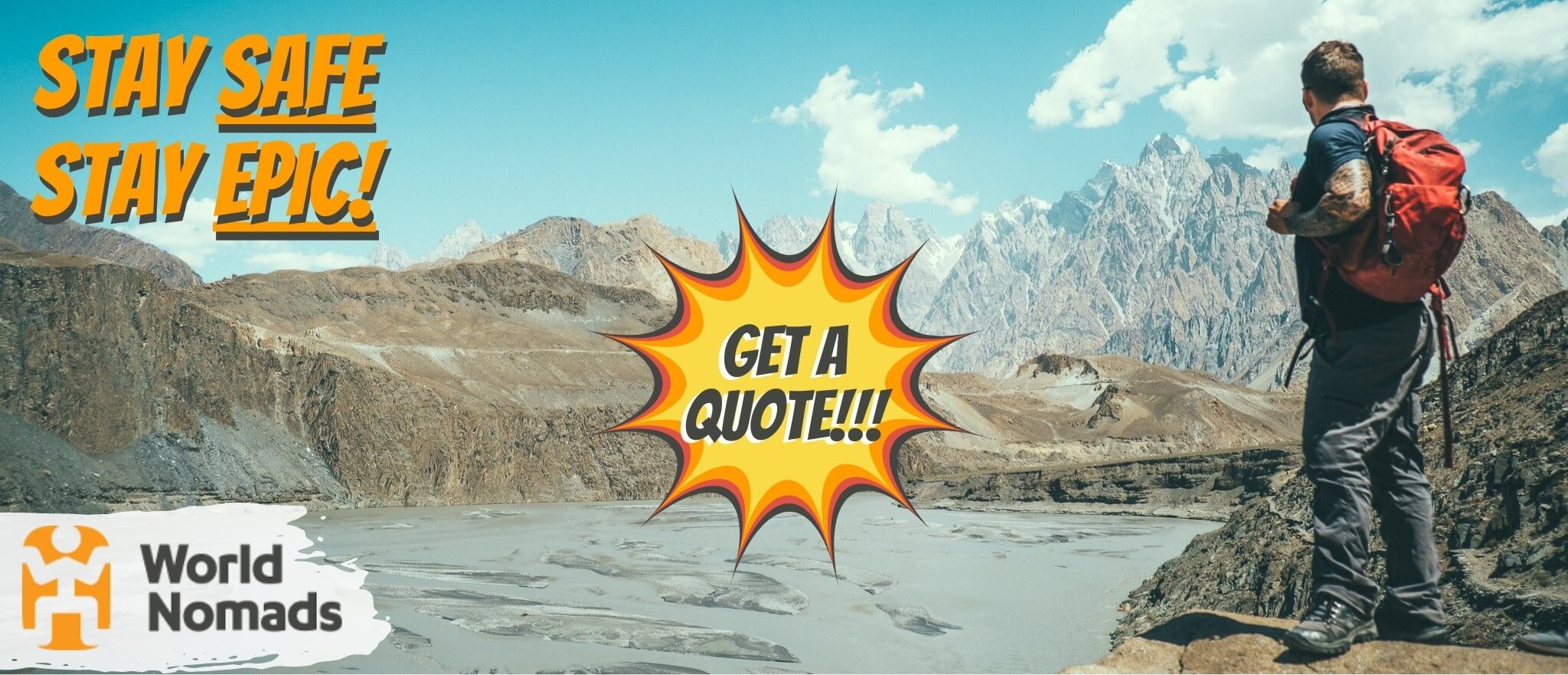 World Nomads' mission is to support and encourage travellers to explore their boundaries. They offer simple & flexible travel insurance, and safety advice to help you travel confidently.
They've been doing it since 2002 – protecting, connecting, and inspiring independent travellers just like you.
Get a quote below or read our in-depth review!
World Nomads provides travel insurance for travelers in over 100 countries. As an affiliate, we receive a fee when you get a quote from World Nomads using this link. We do not represent World Nomads. This is information only and not a recommendation to buy travel insurance.
FAQs on Things to Do in Denver
Here's what we're usually asked concerning what to get up to in Denver.
Final Thoughts
The picturesque Mile High City of Denver has so much to offer! From epic day trips into the Rocky Mountains to homely craft breweries and museums, there is plenty to get busy with on your trip to Denver. You might even enjoy its dodgy hostels…
Whether you're going solo or taking the whole family, there is something for everyone in this laid-back Colorado city. Make sure you plan ahead and compile your ideal Denver itinerary to make the most of your stay.
A fantastic mix of history, sport, artisanal craftsmanship, exceptional scenery and warm hospitality await you on your Denver getaway!
---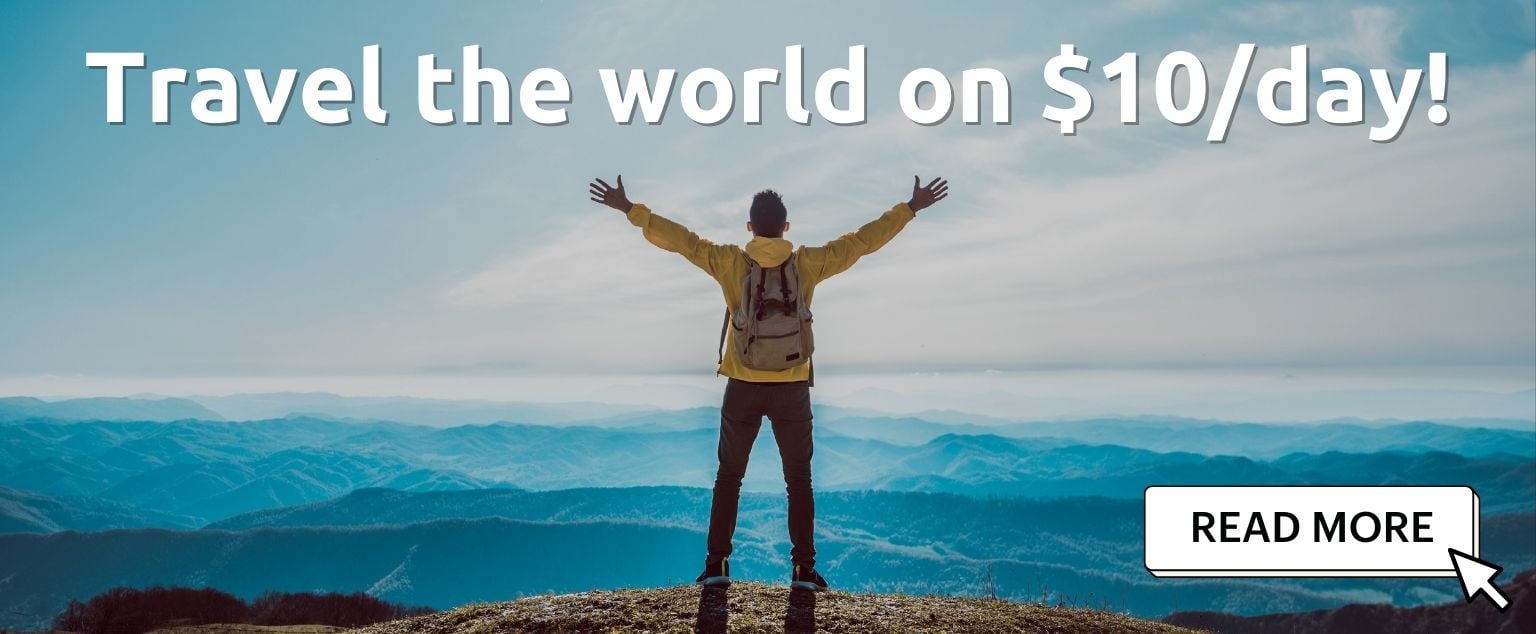 And for transparency's sake, please know that some of the links in our content are affiliate links. That means that if you book your accommodation, buy your gear, or sort your insurance through our link, we earn a small commission (at no extra cost to you). That said, we only link to the gear we trust and never recommend services we don't believe are up to scratch. Again, thank you!