The capital of Colorado, Denver has a lot going for it. The big, bustling city is full of creativity, great restaurants and nightlife. There is always something to see and do – and ALWAYS somewhere to drink in the Mile High City (named for something other than what you're thinking about).
With 300 days of sunshine a year, whether or not you're in town to party, or visiting to soak up a little of the arty culture, you need to know the best place to stay in Denver for your big trip.
Don't worry yourself spending hours online trying to research the best place in the city to suit your needs – we've done all of the work for you!
Check out our list of the best hostels in Denver and you'll have your accommodation sorted in no time.
Quick answer: The Best Hostels in Denver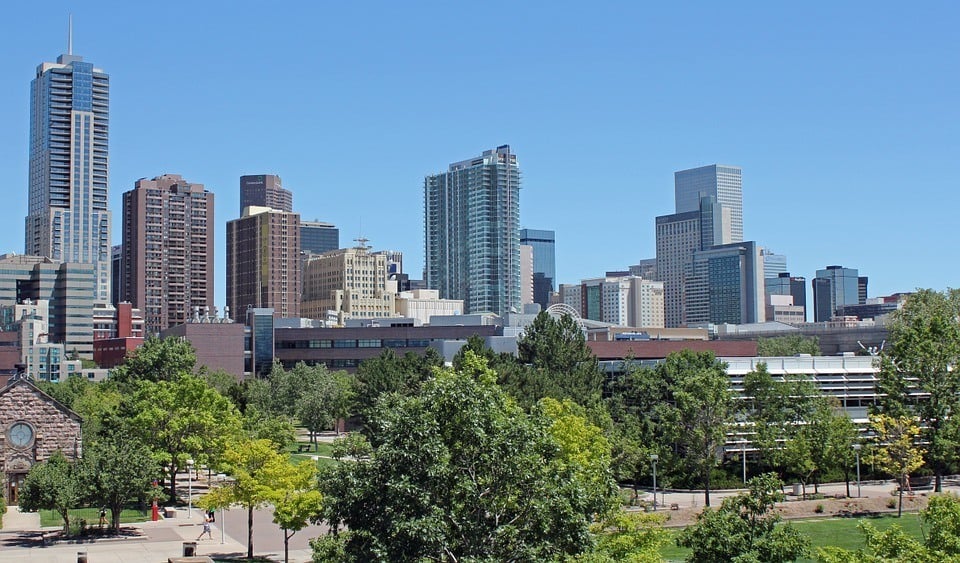 Best Hostels in Denver
These hostels are some of the very best places to stay in Denver.
Overall Best Hostel in Denver – Ember Hostel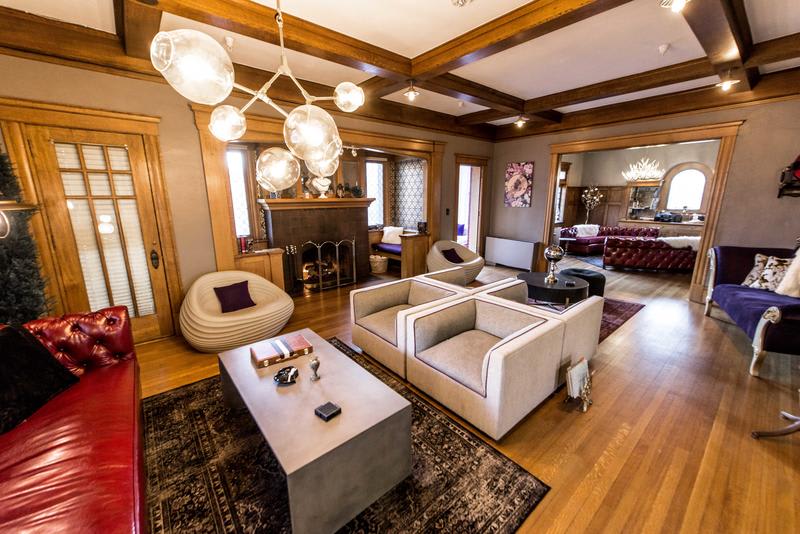 $$
Communal Kitchen
Hot Tub
Daily Maid Service
This really is the overall best hostel in Denver for backpackers. We mean, they've got a hot tub, what more could you want? But seriously, this is a cool Denver hostel with a fun vibe to match. The hostel is actually a real life mansion that has been converted into dorms and private rooms, with a shared kitchen and massive communal space. Staying here is like living in a reality TV show, but it's real. The shared bathrooms are marble and wood, and the dorm beds feel very private and clean.
Best Hostel for Solo Travelers in Denver – 11th Avenue Hostel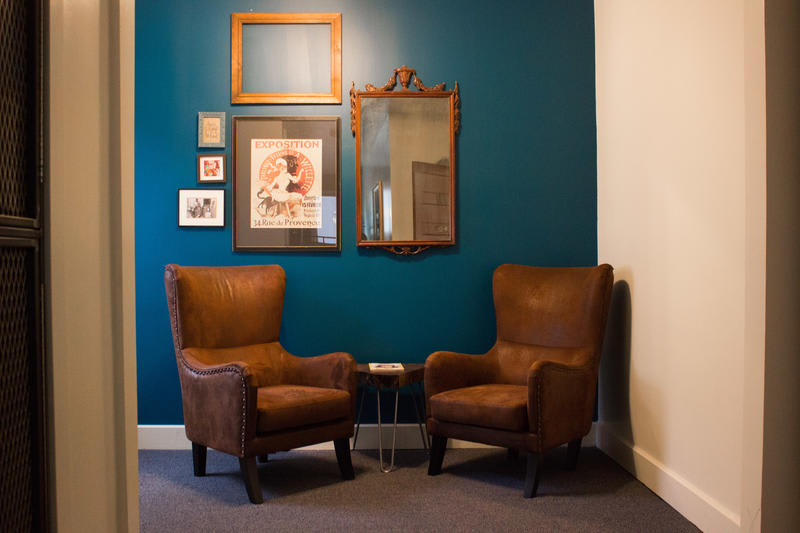 $
ATM
24 Hour Reception
Laundry Facilities
As a solo traveller, you're probably looking for a top Denver hostel that has a nice, friendly atmosphere as well as somewhere where you feel safe. Well look no further, this hostel is the best hostel for solo travellers in Denver because of it unbelievably friendly and helpful staff and a warm atmosphere. It's also close to the city's vibrant nightlife, so you can head out with your new hostel mates for a night out, but still feel safe on the walk home.
Best Cheap Hostel in Denver – Stuart St BNB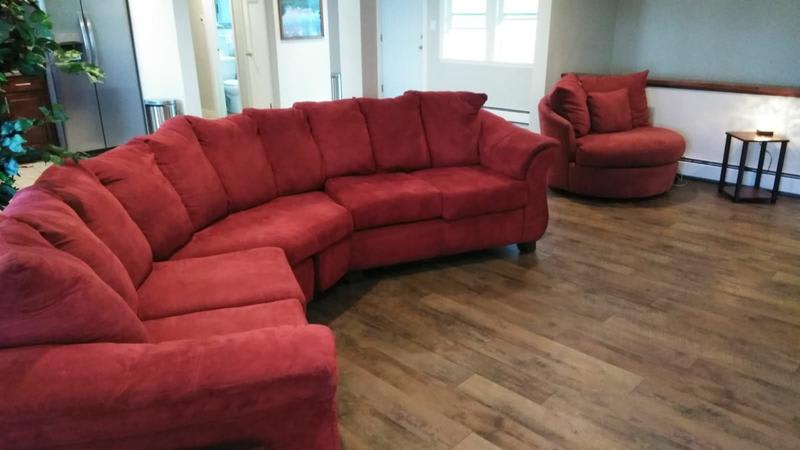 $
Free Breakfast
24 Hour Reception
Luggage Storage
If you're looking for a laid back, no frills, cool Boston hostel then this place is a great choice. Located a little outside the city, but still in easy reach of the city sights, staying here isn't about partying but saving money.
The owner isn't around a lot of the time, and there are those typical laminated signs all over the place telling you what to do and what not to do, but it's cheap, safe and clean. Don't forget about the free brekkie too!
Best Party Hostel in Denver – Hostel Fish
$$
Hostel Bar
Elevator
Nightclub
Looking for the best party hostel in Denver? Well, you've found it. There isn't much not to like if you are in the city to party. There's beer pong, a beer terrace and a bar selling beer… pretty much everything is to do with beer.
If you can tear yourself away from the hostel bar, they offer a free pub crawl around the drinking establishments in the surrounding streets. This place is actually a top hostel in Denver not just for partying, but also because its dorms are clean and comfortable too.
Things DO go missing sometimes…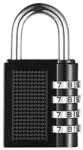 Psst! Heading to a hostel? Don't forget to pack a padlock! It's well worth having one so you can secure your locker and protect your stuff!
Best Budget Hotels in Denver
For when you've had enough of sleeping in a room with other people who snore, if you want to starfish in the middle of a big double bed for yourself, or maybe you just want to stay in a room with a little more privacy, we've got you covered. Take a look at our list of the best budget hotels in Denver and find your ideal place to stay.
$$
Tour Desk
Garden
Pub Crawls
So, we're not really sure about why this place is called Mile High House (maybe the owners are keen on that kind of thing), but we can tell you this is one of the best budget hotels in Denver. It's a big old house with lots of choice of room size, most have shared bathrooms but it's very clean and secure. The staff are really helpful and will give you a load of maps and advice about where to eat and what there is to do nearby.
$$
Outdoor Pool
Daily Maid Service
Free Breakfast
What more could you want from one of the best budget hotels in Denver? They have a big outdoor pool, a hearty free breakfast and huge bedrooms. You get a lot for your money with this place. Ok, so it might be a little old and tatty around the edges… but it IS clean and really convenient. The staff are nice, and they will help you arrange a taxi to the airport and direct you to nearby restaurants. Both important.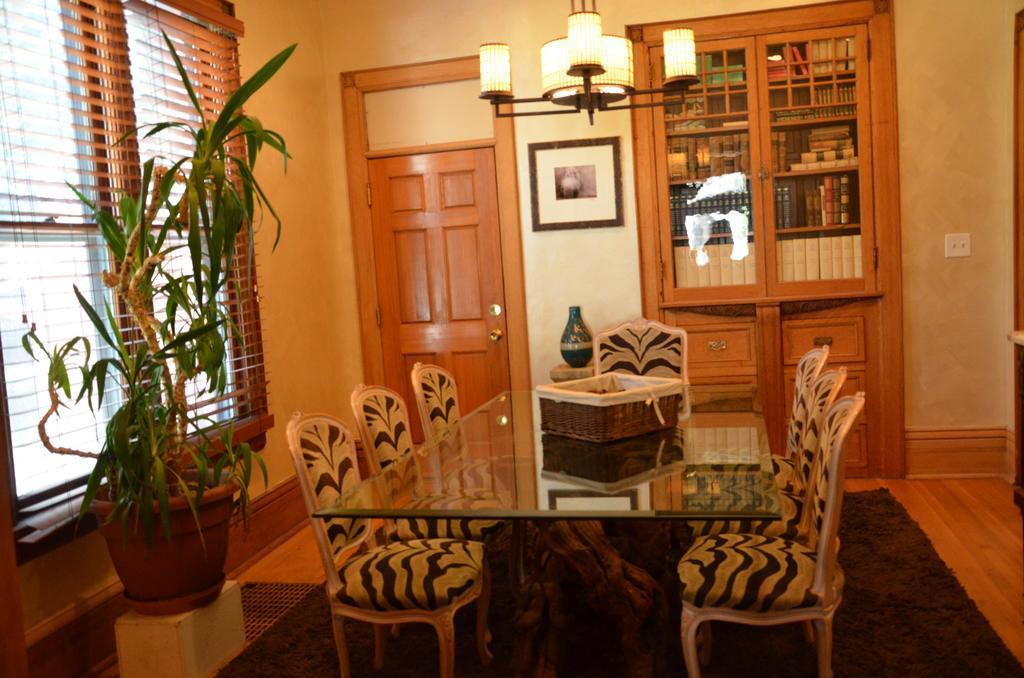 $$
Big Free Breakfast
Bicycle rental
Communal Kitchen
A little bit like a hotel, a little bit like a hostel, we can't help but like this top Boston Hotel. Choose to stay in one of the best budget hotels in Denver and treat yourself to a huge comfy bed, en suite bathroom and a massive American style breakfast in the morning. No simple cup of tea and a slice of toast here – think stacks of pancakes, bacon, juices and eggs. There are lots of restaurants and bars in the surrounding area too, so you can just carry on the eating into the night.
$$
Free Breakfast
Free Parking
Lounge Area
This top budget hotel in Denver has clean and comfortable rooms that are great places to base yourself for your stay in the city. Sure, it might not be the most exciting place to stay and the decoration isn't the most modern… but the rooms are big and come with seating areas so you can spread all your stuff out. They offer a free breakfast in the morning which we think is always a good thing. The staff are also really professional and will make sure your stay runs smoothly.
$$$
Big Free Breakfast
Fitness Centre
Free City Transfer
As IF this top Denver hotel in wouldn't be on our list of the best budget hotels in Denver! It's a great all round choice and would suit a lot of different types of travel needs. Ok, so it might be a little more expensive than others in town, but with the price comes a massive breakfast buffet (BUFFET!) as well as a city shuttle and a gym! There's even an outdoor pool to use which is great for unwinding in and cooling down on hot days.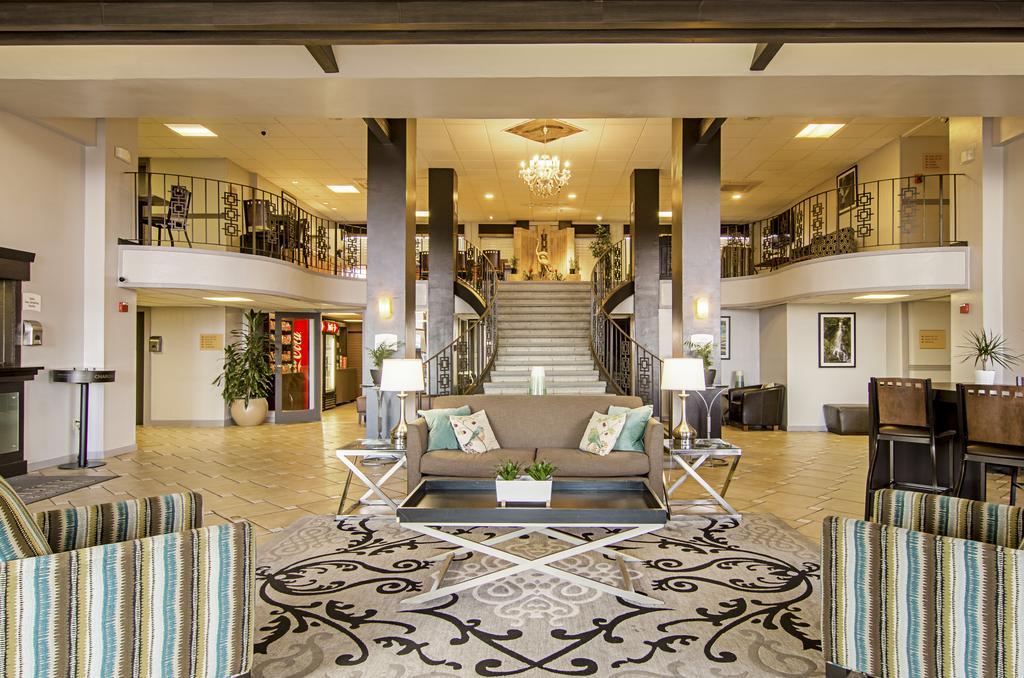 $$$
Big Free Breakfast
Fitness Centre
Disabled Access
You know that when a hotel has the word quality in its name that it must ooze quality, right? Right…? Well this top budget hotel in Denver might not be the Ritz, but it is rather nice. They have a wide selection of room types on offer, most of them pretty big and all of 'em are comfy and clean. Don't worry about getting stuck for somewhere to eat – there are a whole load of restaurants and shops nearby to keep you busy.
The Best Travel Backpack?!
Pssssst! Not picked the perfect travel backpack yet? The Broke Backpacker team has tried out over thirty backpacks this year! Our favourite carry on backpack is the Nomatic Travel Bag.
Read our full review!
What to Pack for your Denver Hostel
We don't often travel without these essentials.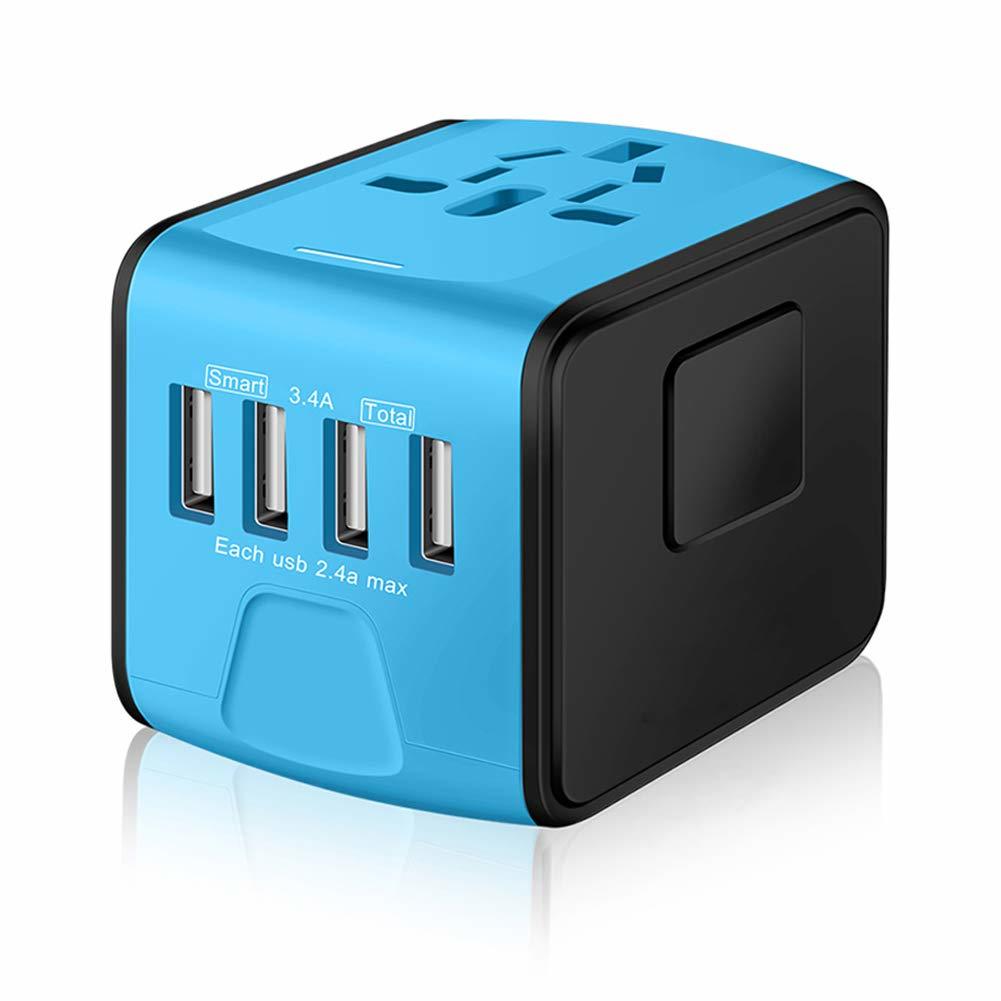 1. Universal Travel Adapter: Not every country has the same electrical plug style, so carry along a universal travel adapter. You'll want one that covers varying voltage levels, has protection from power surges, a fried laptop is not fun, and enough ports so you don't have to spend all day individually charging your devices.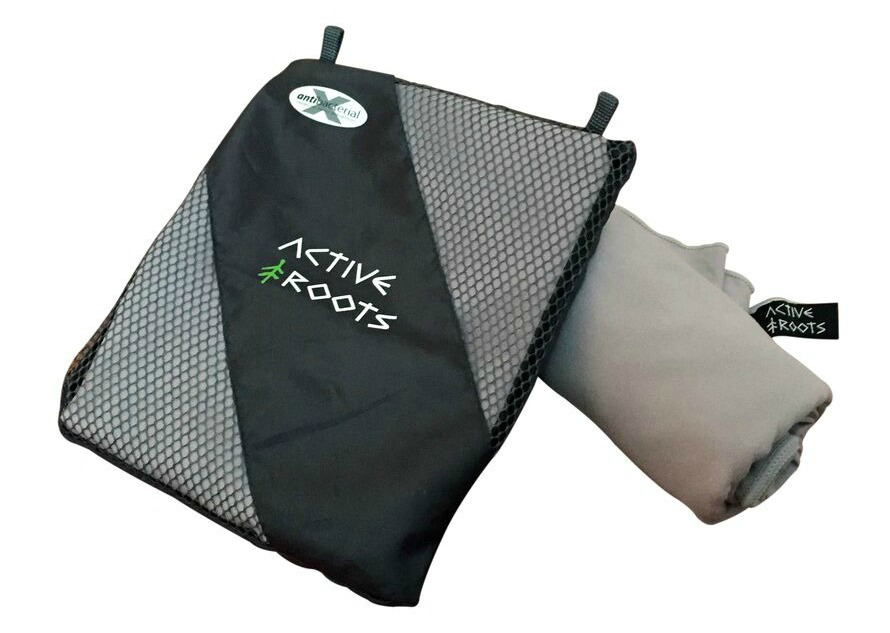 2. Active Roots Microfiber Towel: Quick-drying, lightweight, super soft and compact – the Active Roots Microfiber Towel is essential for every backpacker. No need to use the scabby towels your hostel may or may not provide! Use it for drying off, as a yoga towel or even as a picnic blanket – the options don't stop here. Made of antibacterial material, you don't have to worry about your towel starting to smell unpleasant either after lots of use.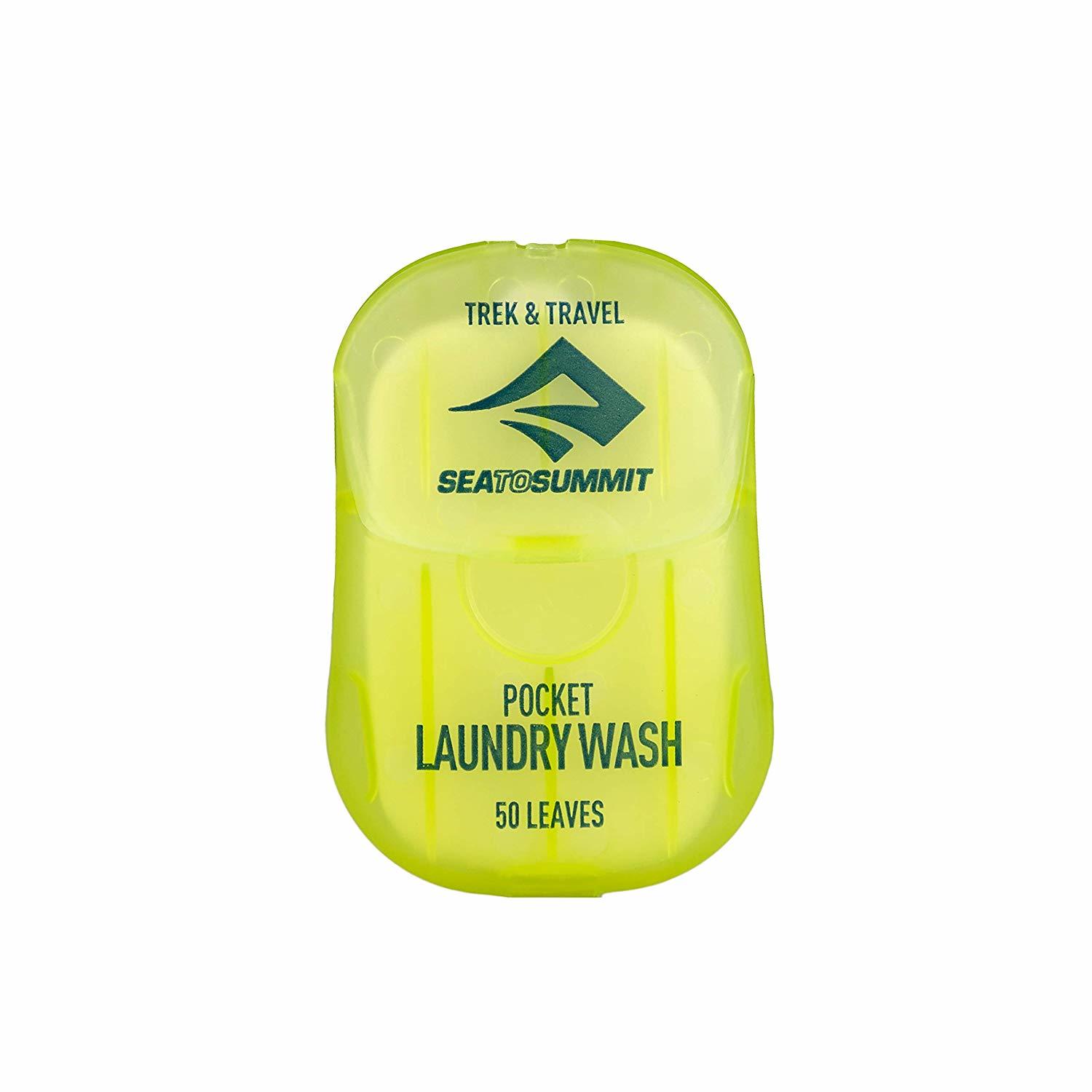 3. Sea to Summit Travel Soap: The Sea to Summit multipurpose soap leaves are the perfect hygiene travel companion. The individual, Leave-no-Trace-certified strips are great for keeping your hands clean before you eat in that dodgy but delicious restaurant. There are also little strip packs for laundry, shampoo and shaving.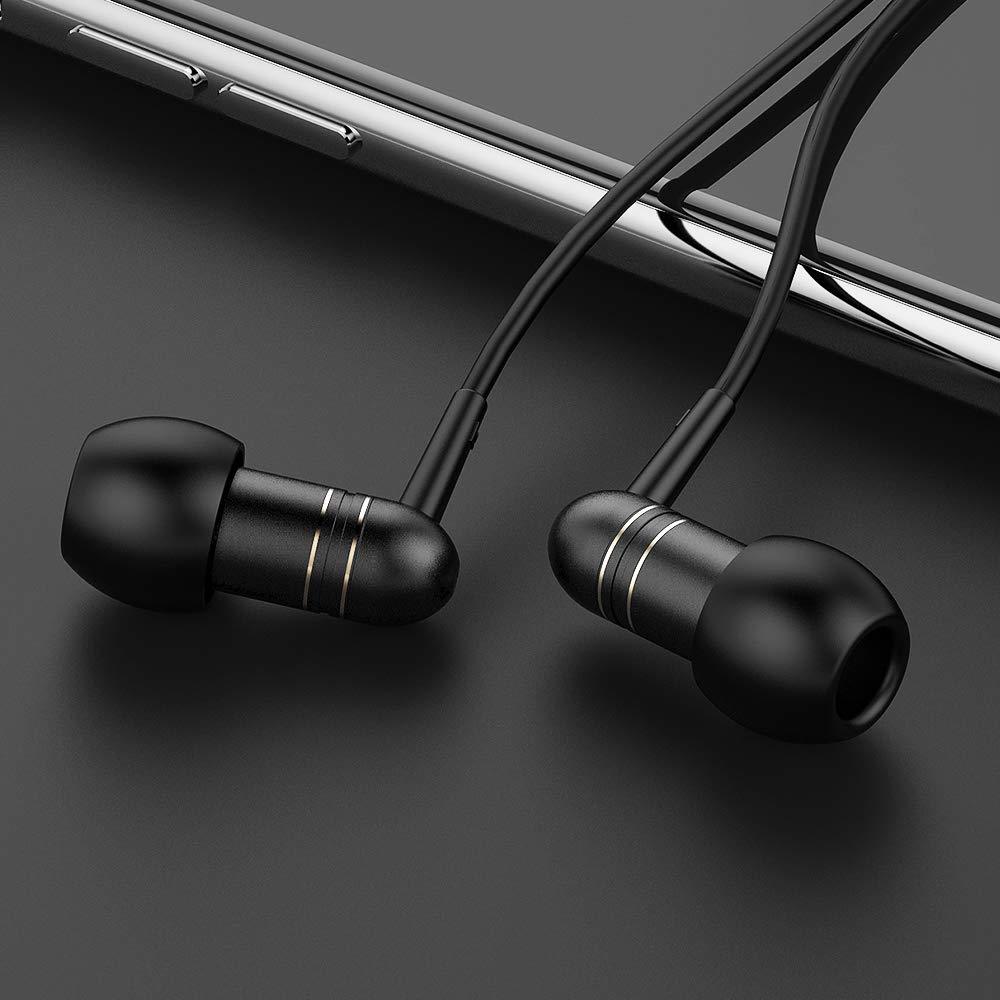 4. Noise-Cancelling Earbuds: These simple earbuds will help you out. Keeping out most of the surrounding sounds, you can either choose to listen to some relaxing music or no sound at all while falling asleep. This can be a life-saver in some unexpected party hostels. Make sure you're well-rested for the next adventures!
5. Power Bank: Everyone knows the mini heart attack when your phone is about to run out of power. Surviving long bus rides without charging stations can be agonizing, which is why every backpacker should have this Anker Power Bank. You can charge your phone up to 5 times, or plug in two devices simultaneously. With high-speed charging and enough power to keep you going for days, you can conquer even the biggest adventures without a problem.
6. Active Roots Toiletry Bag: Your toothpaste is lost in the depths of your backpack again? You won't have this problem with the Active Roots Toiletry bag. The bag is made from a durable, water-resistant material, which can be a lifesaver on long travels. Super cool bonus: for every purchase, the company donates to an environmentally-friendly charity – it's a win-win situation for everyone.
Why you should travel to Denver
Did you find the perfect, coolest, best budget hostel in Denver for you? There really is a top hostel in Denver to suit everyone's needs which means you can spend your time planning your trip and not worrying about where you are going to stay.
And the round up of best budget hotels in Denver should have you covered if you want to stay somewhere with a bit more privacy and service.
But, if you find it hard to make a decision and even after you have read the best budget hostels list your head is still in a spin, it's ok. There's always our best overall hostel in Denver – Ember Hostel, which should be perfect for your stay.
Now you've got your accommodation sorted – you'd better start packing!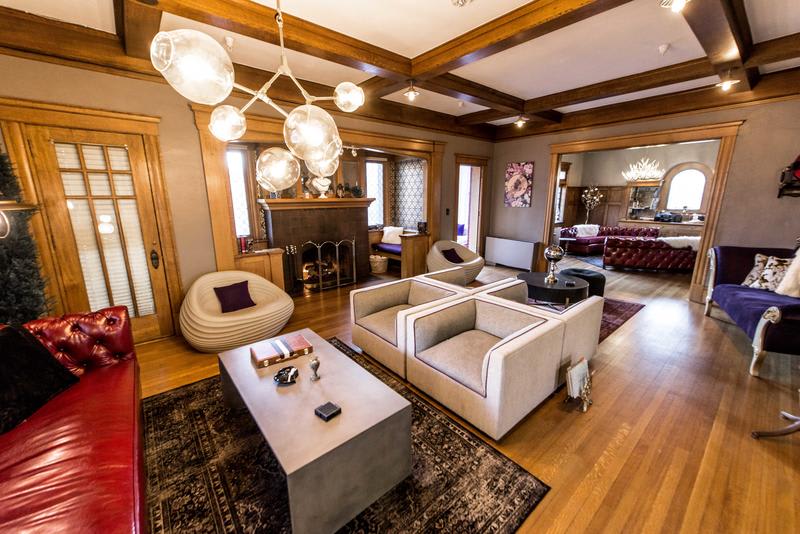 Travel Safety Tips for Denver
And don't forget to sort your travel insurance before heading to Denver! We've put together a roundup of the best travel insurance for backpackers – check it out here, or if you're low on time, get a quote from World Nomads, our favorite travel insurance provider.
Getting an estimate from World Nomads is simple – just click the button or image below, fill out the necessary info, and you're on your way!

More Epic Hostels in USA and North America
Hopefully by now you've found the perfect hostel for your upcoming trip to Denver.
Planning an epic trip all across USA or even North America itself?
Don't worry – we've got you covered!
For more cool hostel guides around North America, check out:
Over to you
By now I hope our epic guide to the best hostels in Denver has helped you choose the perfect hostel for your adventure!
If you think we've missed anything or have any further thoughts, hit us up in the comments!
Yay for transparency! Some of the links in this post are affiliate links. This means that if you book your accommodation through the site, The Broke Backpacker will earn a small commission at no extra cost to you. Your support helps keep the site going.