One of the fastest-growing cities in the United States, there are plenty of reasons to love (and visit) Denver. A series of cool neighbourhoods with snappy names, check out RiNo's art and repurposed warehouse. LoDo is where you'll find the hippest bars, while LoHi has got an awesome selection of restaurants and bars.
However, Denver is also a gateway to the Rock Mountains. So, if cities aren't your thing, you also have endless wilderness and adrenaline filled skiing just a stone's throw away!
When it comes to picking where to stay in Denver, you've got plenty of choice. Instead of your regular hotels or hostels, why not explore rentals in Denver? Whether you want a restored Victorian room, a historic carriage house, or a cool private room with a pool table, you'll find it all here.
Rather than let you trawl through Airbnb, we've decided to help you out. That's right, we've put together this extensive list of the 15 best Airbnbs in Denver. It's tailored to several different travel styles, personalities, and budgets, meaning that there's bound to be something for you. So, let's jump straight in and check it out!
In a Hurry? Here's Where to Stay in Denver for One Night
FIRST TIME IN DENVER
Bargain Basement in Heart of LoHi
This Denver Airbnb is set in the trendy locale of LoHi, where you'll find restaurants and bars. If you're looking for a longer-term stay, you'll be pleased to know there's a desk where you can work, as well as a dresser where you can unpack your clothes.
Places to Visit:
Check out the Denver Botanic Gardens & Denver Art Museums
Denver Red Rocks hosts some awesome gigs
The Rocky Mountains are easily reached from the city
Is this amazing Denver Airbnb booked for your dates? We've got your back with our other favorite properties below!
Quick Answer: These are the Top 5 Airbnbs in Denver
OVERALL BEST VALUE AIRBNB IN DENVER
OVERALL BEST VALUE AIRBNB IN DENVER
Bargain Basement in Heart of LoHi
> $$
> 2 Guests
> Awesome location
> Homely and welcoming
BEST HOMESTAY IN DENVER
BEST HOMESTAY IN DENVER
Awesome Views King Bed and Pool Table
> $$
> 3 Guests
> Pool Table
> Japanese Toilet
BEST AIRBNB FOR COUPLES IN DENVER
BEST AIRBNB FOR COUPLES IN DENVER
Quirky and Historic Carriage House
> $
> 2 Guests
> Fully equipped kitchen
> Indoor brickwork and cool décor
BEST AIRBNB FOR FAMILIES IN DENVER
BEST AIRBNB FOR FAMILIES IN DENVER
Cosy Craftsman Bungalow near Centre
> $$
> 6 Guests
> Shared free parking
> Backyard patio
BEST LUXURY AIRBNB IN DENVER
BEST LUXURY AIRBNB IN DENVER
Downtown Views from Rooftop Hot Tub
> $$$$
> 2 Guests
> Patio fire pit
> Hot Tub
Why Stay in an Airbnb?
Local Experience
Airbnb gives backpackers in Denver the unique opportunity to live "like a local." If you decide to book a shared home with your host, you get to look inside a local's daily life, learn about their culture and you might even be able to taste some traditional home-cooked meals.
There are few other ways short-term travellers can get into the homes and lives of locals, so this is a great way to create new connections. As an added bonus, you'll contribute to the local economy and build relationships.
Reach out to your host with questions about things to do or where to eat and they will be happy to help out and give you the best spots and tips. Don't be shy, Airbnb hosts are known for their caring and open hospitality.
And who knows? Next time you might be staying as a friend and not as a paying guest! (No promises though.)
Affordability
No matter your budget, Airbnb has a place for you to stay – from entire apartments to single rooms, houseboats and even castles. There are over six million places worldwide to choose from.
Don't split up into two to three hotel rooms! The Airbnb platform accommodates any size, from single travellers to large groups. Everyone gets to stay together, which makes the travelling experience much more comfortable and at the same time way more affordable. Save your money by paying per night, rather than per person. A lot of rentals have more than one bedroom or an extra pull-out couch, futon or trundle bed. Hosts also provide a nice set of clean sheets, a good quality comforter and extra pillows and blankets.
You don't want to spend a lot of money on having to eat out every night either? Just add the filter "kitchen" into your search and you can choose any home that lets you cook at home with all the cutlery, glasses, pots and pans provided.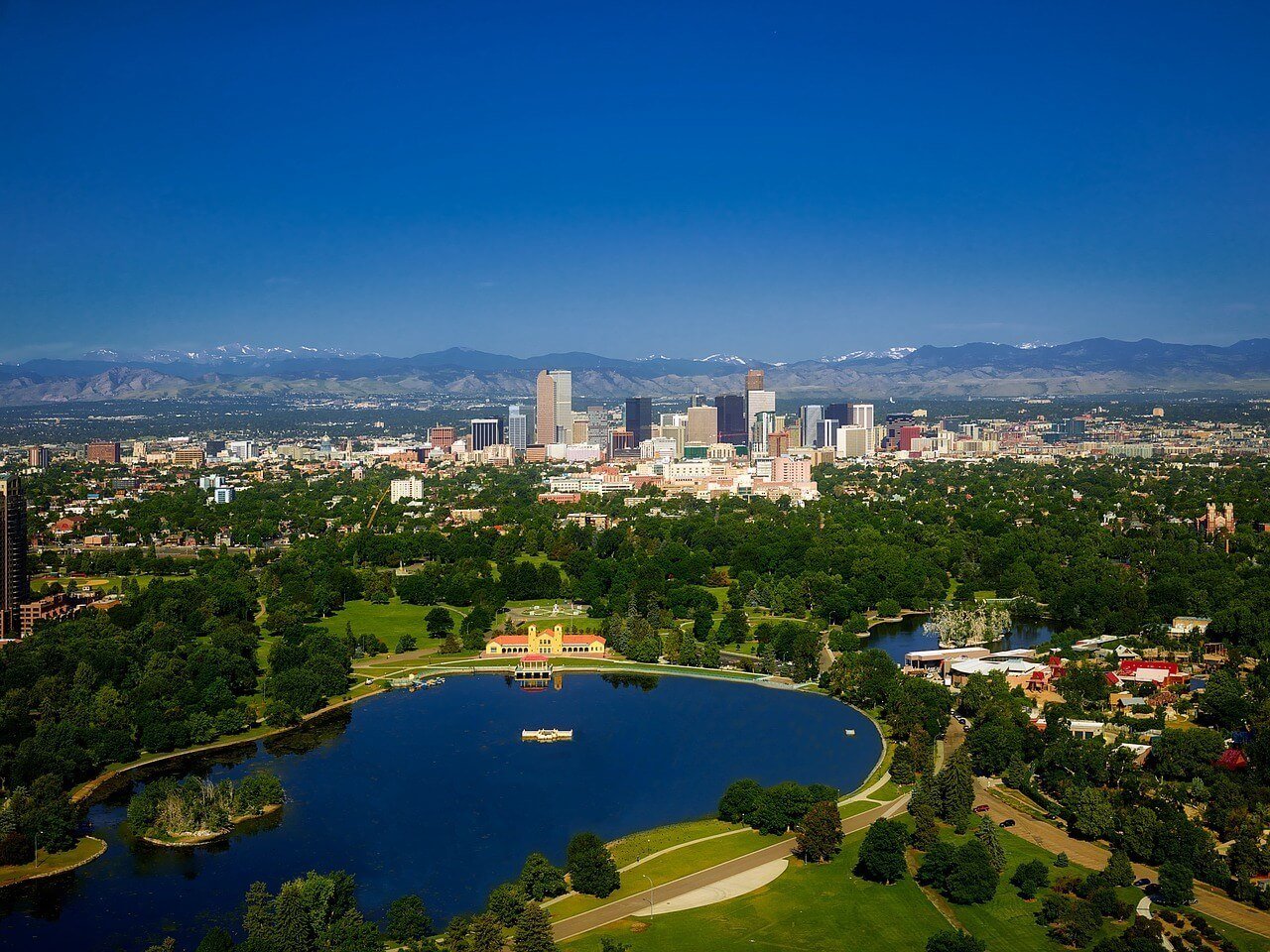 Safety
Are Airbnb reviews legit? Airbnb wants every guest to be safe so they created a world-class review system where tenants are encouraged to be honest about their experience because it stays invisible until the reviewing period has locked.
Guests are given the power to tell the truth and "make or break" the place they stayed at since the platform forbids the owner to change or remove the review. Every comment you can read on Airbnb is based on finished stays and experiences. Plus, some hosts often depend on the money they earn renting their property and one bad experience from any guest would devastate their income. It might be a bleak perspective, but hey, that's something of a guarantee you'll be cared for!
Airbnb also has a 24/7 emergency line with someone ready to assist you. In the worst case, Airbnb will provide a driver or make sure you find a safe place. If you choose this booking platform, you will always be in good hands, without any doubt.
Want to keep your money safe?
You should always have emergency cash hidden on you – pick up this awesome security belt with its hidden pocket before you travel, it's perfect for hiding money, a passport photocopy.
The Top 15 Airbnbs in Denver
$$
2 Guests
Awesome location
Homely and welcoming
Let's kick off with one of the all-round best Airbnbs in Denver. It's right in the trendy locale of LoHi, where you'll find some of the places to visit in Denver. This reasonably priced option is the lower half of your host's home, and it really is a charming and welcoming space. If you're looking for a longer-term stay, you'll be pleased to know there's a desk where you can work, as well as a dresser where you can unpack your clothes! This is the perfect space for solo and business travellers, and perhaps couples too!
$
4 Guests
Fully equipped kitchen
Backyard with firepit
It's impossible to deny that Denver can be pretty expensive at times. So, to give you a bit more breathing room when it comes to eating out and enjoying things to do in town, plump for this budget Denver Airbnb!
Although it's a private room, you've got access to the communal areas of the house – which include a fully equipped kitchen and a backyard with a fire-pit! If the weather's not so good, there's also a relaxing TV room hooked up to Netflix. So, you can catch up on your favourite series or lose yourself in a movie! Make sure you ask your host for recommendations on the best things to do in Denver!
$
2 Guests
Full access to communal areas
Laptop friendly workspace
Digital nomads shouldn't even consider a place without a laptop-friendly workspace and fast Wi-Fi. Thankfully, this place has both of those and a lot more thrown in too! You've got full access to the communal areas in this awesome Victorian home, including the kitchen, living room, and backyard. To get you through countless emails and articles, get your caffeine fix with the Keurig coffee machine in the kitchen! This place really is a home away from home, and it's perfect for the long term working traveller!
$
2 Guests
Hot Tub
Bluetooth Stereo
Travelling solo? Most people will tell you to head for the nearest Denver hostel. However, we get that hostels aren't for everyone. Instead, try this quirky kaleidoscope house, where there's a room with your name on it. One of the best parts of staying in the Highlands neighbourhood is that there several coffee shops, restaurants, and fitness facilities within walking distance.
So, it won't be hard to make friends and meet up in cool places nearby! If you prefer to spend a lot of time in your Denver Airbnb, make use of the Nintendo 64 and Bluetooth speaker in your room!
The Best Travel Backpack?!
Pssssst! Not picked the perfect travel backpack yet? The Broke Backpacker team has tried out over thirty backpacks this year! Our favourite carry on backpack is the Nomatic Travel Bag.
Read our full review!
$
4 Guests
Outdoor courtyard and firepit
Private entrance
If you have an epic night out on your Denver itinerary, check out this awesome place. Not only is this one of the best Airbnbs in Denver for its proximity to nightlife, it's a cool and quirky option that is sure to live long in the memory! The RiNo art District offers some of the best bars, restaurants, and clubs in the city, and this characterful house is the ideal place to come home to at the end of the night!
If you want to continue with a few quiet drinks and chat with your mates, head to the backyard where you'll find a firepit. It's a really gorgeous place to sit under the stars until the first light of dawn arrives!
$
2 Guests
Fully equipped kitchen
Indoor brickwork and cool décor
Hidden away in one of the city's oldest districts, you'll find this awesome Denver Airbnb. You don't just have to take our word that it's a great place to stay – Architectural Digest says it's Colorado's most beautiful Airbnb! So, it's clearly the best place to stay for a couple. Not only do you have a comfortable king bed where you can starfish after a long day, but there's also a fully equipped kitchen where you can whip up a romantic candlelit dinner for two!
This picture-perfect property has some of the nicest décor in town – just look at that indoor brickwork!
$$
3 Guests
Pool Table
Japanese Toilet
Looking for the perfect place to stay while keeping costs down and finding out more about a new city? Probably best to look at staying with a local then. This Denver homestay has plenty to persuade you to book – we can't decide if the views of the Rockies from the rooftop deck or the snooker table are what we want to head for first! This place is even awesome when you head to the bathroom. We're sure you'll spend ages trying out all the gadgets and gizmos on the Japanese toilet!
$$
2 Guests
Complimentary Breakfast
10-minute walk downtown
There are some great Denver homestays, so we didn't just want to show you one and be done with it. Especially when there's not somewhere like this hidden among all the private rooms on the site! In the Santa Fe Arts district, you've got this historic home, in which your lovely hosts are offering one of their bedrooms. You'll be able to take advantage of a complimentary breakfast here, perfect fuel for the short walk downtown where you can enjoy the city's most popular attractions!
Don't fancy walking? Good job the light rail station is just two blocks away then!
$$$
4 Guests
Hot Tub
Indoor Fireplace
Got plenty of money to spare for your Airbnb in Denver? Good, check out this place then. This townhouse has the heart and soul of your host at every turn, an artist who has really let her creativity run wild in this awesome space! The zen atmosphere feels a million miles away from the hustle and bustle of downtown, so get booking here if you need to de-stress! It's a house for all seasons too – there are communal areas both inside and out, and they both boast fireplaces!
$$$$$
2 Guests
Patio fire pit
Hot Tub
Ever wanted to lookout at the Rocky Mountains from the warmth of a hot tub to the crackle of a fire in the background? If you haven't we're pretty sure you will have now. And if you've never thought of it, you'll end up doing it at this luxurious Denver Airbnb!
Not only that, you've got an awesome sound system, and if it does get too wet or cold out there, you can always head inside and enjoy a movie on the home theatre system! Best of all, it may seem expensive, but if you split the cost 8 ways, it starts to look a lot more affordable!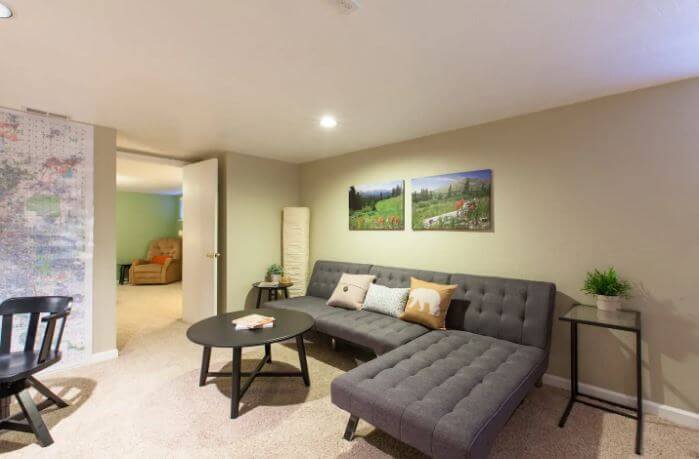 $$
6 Guests
Shared free parking
Backyard patio
Staying with the family? You'll want somewhere suited with plenty of space in a pleasant neighbourhood then. Check out this awesome Denver Airbnb – a cosy bungalow in Congress Park – voted the #1 district in Denver! It's especially good news if you've got your own transport – there's shared free parking on offer. There's also a backyard patio, which is a really nice place to chill out together. A real home away from home! If you've got a baby, it's good to know that there's a pack-n-play crib available on request!
$
6 Guests
Kitchenette provided
Full living room
This awesome home base is connected to your host's main house, but you still get the whole home to yourself! The full living room is a great communal space where you can enjoy each other's company over a board game or a movie/series together. However, you're also welcome to use the home's outdoor spaces, including a backyard with a privacy fence – the property is 420 friendly. You're also welcome to use the laundry facilities in the house, just make sure you check with your hosts first!
$$
3 Guests
Self check in
Quiet Neighbourhood
Heading away from Downtown Colorado, let's check out a couple of the best Airbnbs in Mountain View. First up is this awesome suite with space for up to three guests! The guest suite is attached to your host's house, so they're there if you need them. However, if you're arriving really late, that's no problem as this property offers self check in! It's in a great location, and you can easily access Downtown, the airport, and Red Rocks!
$$
4 Guests
Flexible Check in
4/20 friendly
This characterful blue house is home to another of the best Airbnbs in Mountain View – an entire basement suite with space for up to 4 guests! This apartment is both LGBT and 420 friendly, and this inclusive property has an awesome outdoor space that you can enjoy with or without your hosts! There's also an adorable cat on the property, who you might be lucky enough to meet! Last but not least, this property offers flexible check-in!
$
2 Guests
Private rooftop deck
Access to communal areas
Let's round off our list of the best Airbnbs in Denver by heading back to LoDo – one of the coolest neighbourhoods in town! This charming historic condo is the best place to stay if you want to get views of the State Capitol Building. It sits very pretty from the private rooftop deck! You've also got access to the apartment's communal areas – including a fully equipped kitchen, living room, and dining room!
What to Pack for your Denver Airbnb
Our Broke Backpacker editors have put together a shortlist of their Airbnb essentials, which you can find here.
1. Active Roots Water Bottle: Most Airbnbs provide potable (drinkable) water. Have a bottle to fill up so you can take that water on your rambles instead of buying disposable plastic bottles. The Active Roots Water Bottle is great for travellers who are aware of plastic pollution and want to reduce their single-use plastic consumption – no need to buy drinks from the supermarket anymore. The stainless-steel material will keep your drinks cold or hot for up to 24 hours. Stay hydrated throughout your entire holiday with this cool bottle!
2. Bluetooth Speaker: A Bluetooth speaker guarantees a good mood with great background tunes when you need them. With one of these guys you're also always prepared for a spontaneous mini-party! You can set the vibe for your holiday rental (while minding the neighbors). The speaker is waterproof, so it's perfect for a day at the beach or around the pool too.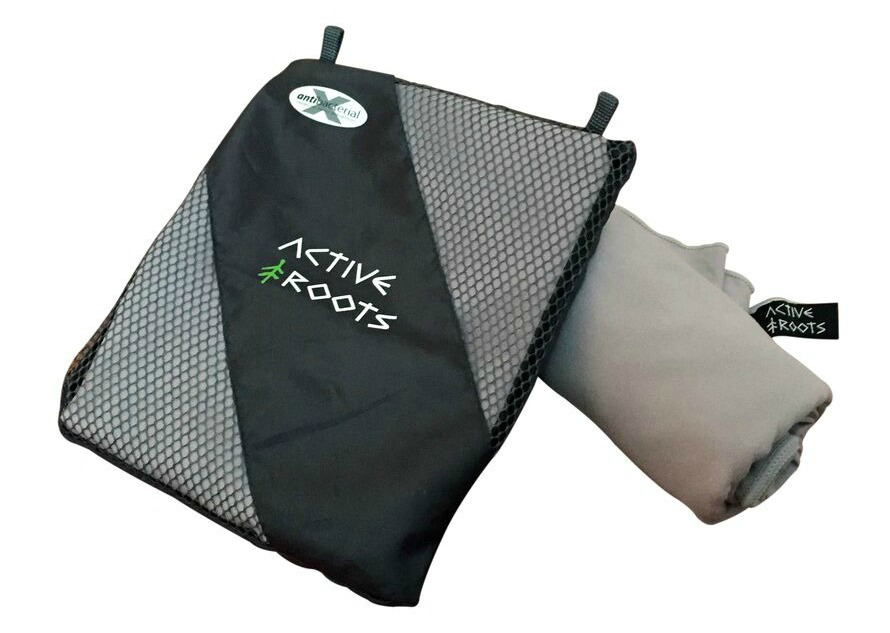 3. Active Root Microfiber Towel: If you don't want to trust your Airbnb to provide clean towels, it's always smart to bring your own. Problem is, most towels take up a lot of space in your suitcase. The Active Roots Microfiber Towel is made of super-light material, which hardly takes up any space. Plus, it's incredibly comfortable and quick-drying. Great for a day around the pool or at the beach. The material is antibacterial, so it won't smell funny, even on long holidays.
4. Reusable Shopping Bags: Are you familiar with the massive problem with plastic pollution, especially in developing nations? Avoiding consumer-end single-use plastic isn't a massive challenge to those of us privileged to travel. Start by shopping with reusable shopping bags. They're long-lasting, they fit everything you need and can be used as beach/picnic/day bags too. In some countries, plastic bags are either banned completely or you have to pay for them so a bag that accompanies you on every trip will go a long way.
5. Packing Cubes: Having your luggage accessible and organized can make your holidays a lot more enjoyable. Packing cubes help you to pack everything in proper order, prevent wrinkling and losing stuff in the depths of your suitcase. The cubes are see-through and water-resistant. If your Airbnb doesn't have a place to store your clothes, you can use the cubes as an improvised closet to keep everything accessible yet tidy.
6. Travel Journal: Write down your plans, thoughts and experiences. It's a great way to calm down in the morning or evening, gives you a routine and an option to reflect on yourself and the day. It's also a great way to remember all the adventures on your holidays afterwards.
Final Thoughts on Denver Airbnbs
So, there we go. That's it from our list of the best Airbnbs in Denver. As we've taken into account so many different budgets, tastes, and travel styles, we're sure there'll be something on our extensive list suitable for you!
We've seen some truly awesome Denver apartments, including Mountain View properties that give you the best of the city and the Rockies, cosy central bungalows, and even awesome apartments with bubbling hot tubs!
You might think that we've given you a little too much to choose from. If that's the case, just take a deep breath and relax. Then, scroll back to the top of our list. In case you've forgotten, our favourite Airbnb in Denver was the Bargain Basement in the Heart of Lo/Hi. We loved it for its combination of style, value, and a convenient location!
Now that we've hopefully helped you to plan your vacation, there's nothing left but for us to wish you a fantastic vacation in Denver. Have a great time!
And don't forget to sort your travel insurance before heading to Denver! We've put together a roundup of the best travel insurance for backpackers – check it out here, or if you're low on time, get a quote from World Nomads, our favorite travel insurance provider.
Getting an estimate from World Nomads is simple – just click the button or image below, fill out the necessary info, and you're on your way!

Yay for transparency! Some of the links in this post are affiliate links. This means that if you book your accommodation, buy a book or sort your insurance, I'll earn a small commission at no extra cost to you. I only link to stuff I've actually used and never endorse crap. Your support helps me keep the site going.