Camping, you say? If you're in the area, check out Colorado.
With seemingly endless state and national parks and plenty of national forests, there's a ton of nature here that makes for a stunning place to camp.
The lakes and meadows of the Rockies, chances to ski, raft, and hike – you can enjoy just about every outdoor activity in Colorado, and pretty much all year round too.
If you're new to camping or have never ventured very far into Colorado's camping scene, don't worry. We've crafted this epic guide to experiencing this massive state under canvas to give you all the information you'll need for an awesome time.

Do You Want to Travel FOREVER??
Pop your email in below to get a FREE copy of 'How to Travel the World on $10 a Day!'.
Why Camp in Colorado?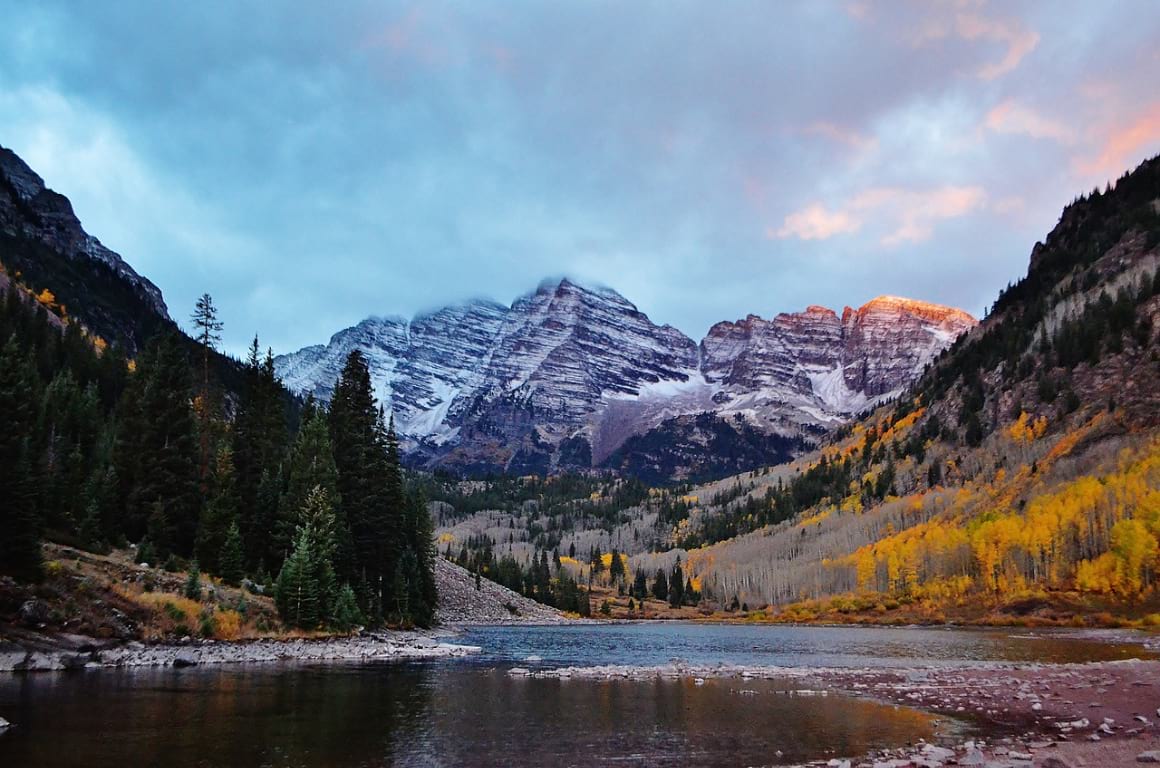 Home to most of the Southern Rocky Mountains, Colorado has some incredible natural credentials – mountains. And where there are mountains, there are valleys, streams, creeks, pine forests, alpine meadows, and all the wildlife that lives there.
It's not small either. Colorado is the 8th largest state at 104,094 square miles. There are 11 national forests, 44 state parks, and 4 national parks within this vast area, among countless other protected areas.
Those who love to explore nature will find Colorado to be a neverending land of discovery and adventure. Whether you're into hiking, rafting, or skiing, there's so much to explore in Colorado all year-round.
Camping in Colorado just makes sense. Not only will you have all these outdoor activities at your fingertips, but waking up with pristine Rocky Mountains views is nothing short of awesome.
A real classic place to camp, Colorado is a place to truly breathe in some fresh air and be awed by majestic mountain views. There's no better way to experience its nature than under canvas. Period.

Sort out your rental before you arrive to get the best price. Rentalcars.com simplifies the process at a lower cost and can match you with the right vehicle for your adventure.
Primitive Camping in Colorado
If you want to get even further off the grid than regular, everyday campsites can afford, there's primitive camping. It's a chance to experience nature up close and personal, away from busy campgrounds and their electrical hook-ups.
In Colorado, primitive camping is also referred to as "dispersed camping." It simply means you'll be staying well away from the regular amenities of a campsite: no toilets, no drinking water, no showers. It'll just be you and the wilds of nature (and maybe a buddy).
Dispersed camping in Colorado does come with some rules, however. But despite those, you'll still have plenty of options for camping – and plenty more room than you'd get at a run-of-the-mill campground.
It's easy to figure out as long as you know the the do's and don'ts:
Firstly, primitive camping in Colorado can only be done in its 11 national forests and 2 national grasslands.
You can't pitch your tent any closer than 200 feet from a road, body of water, or trail.
Make sure you don't set up camp anywhere near an official campground.
In some areas, designated camping spaces are determined by the local Ranger District Office. You can find more details on that here.
You're only allowed to stay a maximum of 14 days within a 30 day period. No moving to another spot every two weeks.
Follow fire restrictions in your campsite. You could end up causing or spreading wildfires if you're not careful.
Plan ahead for clean drinking water. Water is vital, so bring everything you'll need.
Leave no trace, obviously. If you can, pitch up somewhere with an existing fire ring, which also means it's (probably) a good spot.
In other places – the Rocky Mountain National Park, for example – primitive or dispersed camping is not allowed. However, the national park does have over 250 wilderness camping sites.
These provide the next best option. They're pretty much the same experience as primitive camping but require a permit. Because of this, staying in one of these campgrounds takes a bit of planning.
Not for you? Don't worry. There's a ton of choice when it comes to campsites in Colorado.
2000+ Sites, Unlimited Access, 1 Year of Use – All. Absolutely. FREE!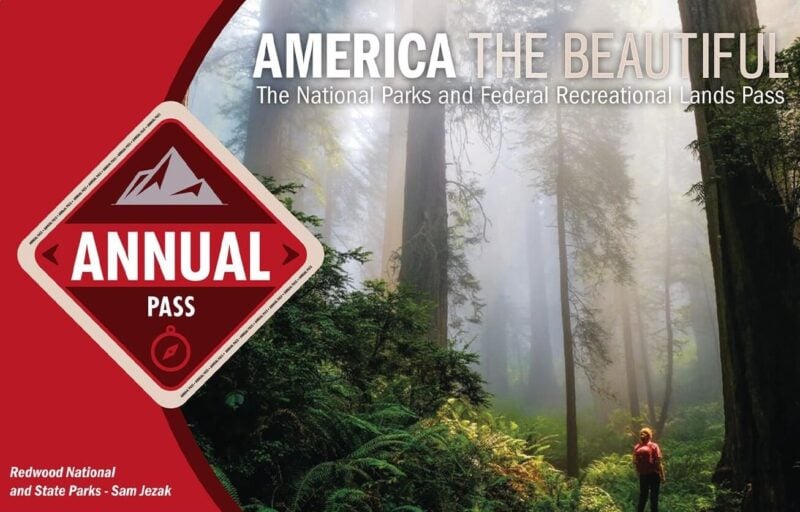 The USA is blisteringly beautiful. It's also blisteringly expensive! Visitng two national parks in day can run you $70+ in entry fees.
Orrrr… you kick those entry fees to the curb, buy an annual 'America the Beautiful Pass' for $79.99, and get unlimited access to ALL 2000+ federally managed sites in the States totally FREE!
You do the math. 😉
Buy the Pass!
10 Best Campsites in Colorado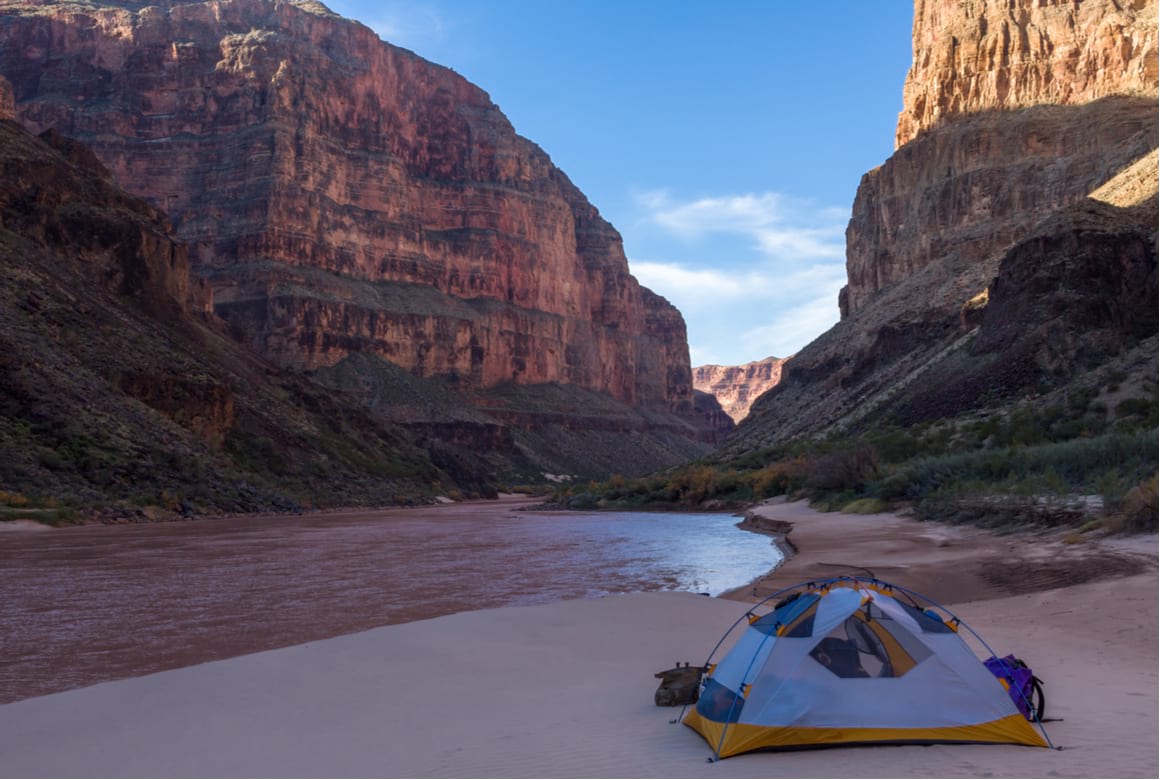 While primitive camping does offer up the chance to really get in touch with nature, it's not the sort of thing that everyone will be 100% on board with. Not having electrical hook-ups or showers (or toilets) kind of sucks for some people, which is fair.
To help you out with your search for the best places to stay in Colorado, we've put together this handy selection. We made sure to include some super convenient spots, as well as some more out-of-the-way locals, so you're bound to find something that suits you. Get ready to be inspired to book yourself off work for a few days, and dive headfirst into nature!
1) Fulford Cave Campground – White River National Forest
A veritable hiker's dream, White River National Forest is blessed with around 2,500 miles of trails that wind through 2.3 million acres of mountain landscape, gleaming lakes, and grassy meadows. Add in 12 ski resorts, numerous peaks to tackle, and a whole lot more recreation besides, and it's pretty easy to see why this is the most visited national forest in the country.
There are loads of sites to choose from, but for some prime Colorado camping, head to Fulford Cave Campground. You'll get to camp among spruce, aspen, and pine trees, get amazing views thanks to its 9,000-foot elevation, and have access to numerous trails, creeks, and ponds.
Amenities: Campfires allowed, Toilet available, Pets allowed, Picnic table available
Campsite fee: From $8 per campsite per night.
2) Confiner Ridge Campground – Mueller State Park
There are no less than 132 campsites inside the 5,000-plus acre expanse of land that is Mueller State Park. But Confiner Ridge gets our vote: it's a smaller campground with beautiful views and access to the Werley Ranch Trailhead. It's fairly spacious though, and has some excellent facilities.
Mueller State Park provides a playground for anyone looking to hike in Colorado and outdoor enthusiasts alike. It's filled to the brim with vast meadows, rock formations, forested ridges, wildlife, and plenty of trails to explore it all. In winter, it's all about cross-country skiing and snowshoeing your way through the newly epic frosty scenery.
Amenities: Campfires allowed, Toilet available, Pets allowed, Potable water available, Showers available, Picnic table available
Campsite fee: From $36 per campsite per night.
3) Falls Campground – Rifle Falls State Park
Set in Garfield County, Rifle Falls State Park is a popular local haunt with some pretty cool natural sights to marvel at. Specifically, it's the 70-foot triple waterfall that barrels its way over a travertine dam on East Rifle Creek that's the centerpiece of it all. The surrounding landscape is home to elk, coyote, rainbow trout, and the adorable golden-mantled ground squirrel, among others.
The best place to camp in Rifle Falls State Park is Falls Campground, of course. Within easy striking distance of the falls themselves, this lush, well-equipped campsite is a family-friendly spot. There are various hiking routes close-by. It's popular with photographers, too. Plus, there's nothing that quite beats going to sleep with the meditative sound of rushing water.
Amenities: Campfires allowed, Toilet available, Pets allowed, Potable water available, Picnic table available
Campsite fee: From $22 per campsite per night.
4) Lottis Creek Campground – Gunnison National Forest
The enormous (we're talking over a million acres) Gunnison National Forest borders not just one, but five Colorado counties. It's an idyllic, easily-accessible place to lose yourself among nature. Its Alpine passes, blooming meadows and pine forests on a backdrop of the Rocky Mountains make for picture-perfect scenery.
There are numerous places to camp here, but Lottis Creek Campground ticks a lot of boxes. Located two miles north of the Fossil Wilderness Area, just across from the Taylor River, plots here are well-spaced, trails are in easy reach, and it's prime for everything from fishing to stargazing. It has a friendly, welcoming vibe, and the facilities are well-kept.
Amenities: Campfires allowed, Toilet available, Potable water available, Picnic table available
Campsite fee: From $18 per campsite per night.
5) Alta Lakes Campground – Uncompahgre National Forest
Uncompahgre National Forest is a wild, breathtaking slice of Colorado. It's the place to come to disconnect and sink into all-encompassing nature amid its 955,000-acre expanse. Here, you'll find deep blue lakes, Alpine valleys, and (part of) Grand Mesa – the largest flat-topped mountain in the world.
It really is a treat to camp out amid the unspoiled nature of this national forest. It may be quite an effort to reach Alta Lakes Campground, but once you're there, you'll be in for some of the best scenery in Colorado. It's basically primitive camping, but the mirror-like lake, the pines, the mountains and the vast sky all make for stellar views.
Amenities: Campfires allowed, Toilet available, Pets allowed, Picnic table available
Campsite fee: Free per night.
6) Vallecito Campground – San Juan National Forest
Nestled down in the southwest corner of Colorado, San Juan National Forest is a mixed bag of high desert mesas, wildflower meadows, and jagged Alpine peaks. It's a complete wonderland of serenity, stretching out for 1.8 million acres across ten counties. There's something for everybody – climbing, hiking, angling, mountain biking, skiing… the list goes on.
Naturally, camping here is the best way to experience all that San Juan has to offer. The best campground here is Vallecito; it's very popular (book ahead). Located on Vallecito Creek, it has well-kept amenities, restrooms, and trailheads on the doorstep. For some, it's the best camping in Colorado.
Amenities: Campfires allowed, Toilet available, Pets allowed, Potable water available, Picnic table available
Campsite fee: From $24 per campsite per night.
Is This the Best Backpack EVER???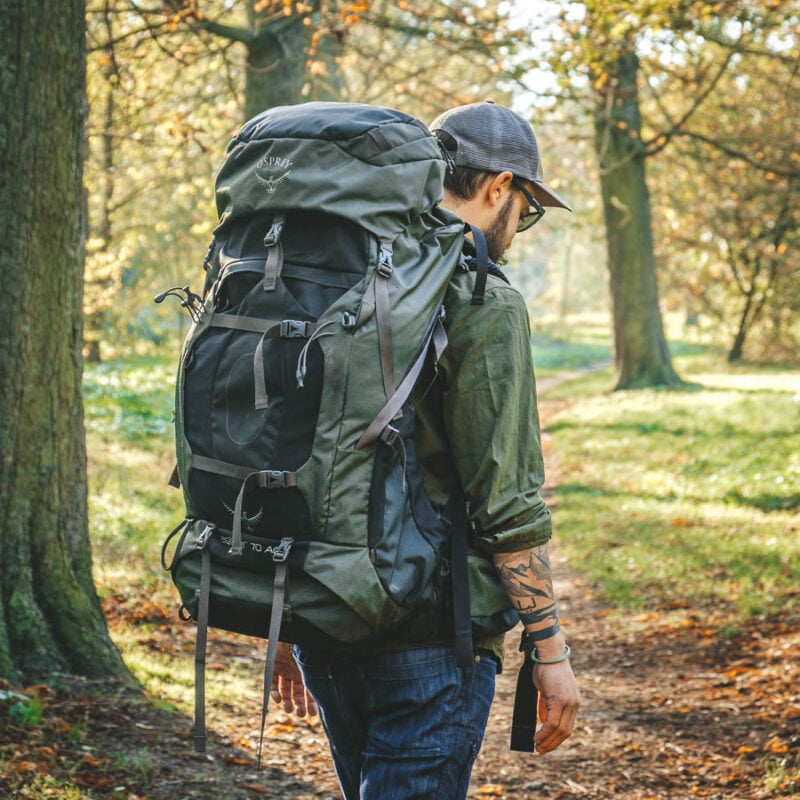 7) North Fork Poudre Campground – Roosevelt National Forest
Roosevelt National Forest, located in north-central Colorado, is easily-reachable from Boulder or Fort Collins. Besides being simple to access, it also delivers a delicious dose of outdoor adventures amid its valleys, rivers, and forested areas.
There's a selection of campsites throughout the forest, but we'd recommend North Fork Poudre Campground. It's a rustic, unfussy place to pitch up along a creek, among the tall trees of a pine forest. Think fire pits, straightforward facilities, and free-roaming moose. Keep in mind, you'll also have to bring along your own supply of water.
Amenities: Campfires allowed, Toilet available, Pets allowed, Picnic table available
Campsite fee: From $24 per campsite per night.
8) Cherry Creek – Cherry Creek State Park
A super convenient spot for camping in Colorado, Cherry Creek State Park is in the Denver area. It's basically like a backyard playground for locals, who come to enjoy the 4,000 acres of natural environment that encircles the Cherry Creek Reservoir. Hiking, biking, birdwatching, leaf-peeping, and swimming – it's all here.
In summer, it seems like Cherry Creek Campground is the place to be. With 130 sites, pitch up your tent or park the RV and get your grill on after day hiking or chilling at the Swim Beach. It's a sociable spot in summer, but offseason it's a spot beloved by nature enthusiasts, who come for peace and quiet.
Amenities: Campfires allowed, Toilet available, Pets allowed, Potable water available, Showers available, Picnic table available
Campsite fee: From $18 per campsite per night.
9) Guanella Pass Campground – Arapaho National Forest
Set in north-central Colorado, the Arapaho National Forest is a Rocky Mountains wilderness that straddles the Great Continental Divide. Primed for hikers in summer, and with countless ski slopes in winter, it's easy to reach for anyone staying near Denver or Boulder. Fancy a climb? Mt. Evans (14,271-foot) is asking to be tackled – followed by a refreshing dip in a crystal clear lake.
For overnight stays, Guanella Pass Campground is an absolute gem of a site. There are nearby ghost towns and wagon trails pointing to its pioneering history, with lakes and trailheads on the doorstep. Throw in the fact that it's well-maintained and easily accessible by road, and it's a surefire winner.
Amenities: Campfires allowed, Toilet available, Pets allowed, Potable water available, Picnic table available
Campsite fee: From $20 per campsite per night.
10) Aspenglen Campground – Rocky Mountain National Park
Aspenglen Campground is a truly magical place to spend a night under the stars in the spectacular Rocky Mountain National Park. Nestled among meadows, alongside a creek dotted with trees, it's the sort of place where elk will roam freely past your tent. But it's also a warm, family-friendly site that's clean and well-maintained, with spotless bathrooms.
The Rocky Mountain National Park is undoubtedly one of the best places to visit in Colorado. By basing yourself at Aspenglen, you'll have the opportunity to try all the activities on offer here. If you're wondering where to start, the helpful onsite rangers will point you in the right direction for activities to suit you nearby.
Amenities: Campfires allowed, Toilet available, Pets allowed, Potable water available, Picnic table available
Campsite fee: From $30 per campsite per night.
Save $$$ • Save the Planet • Save Your Stomach!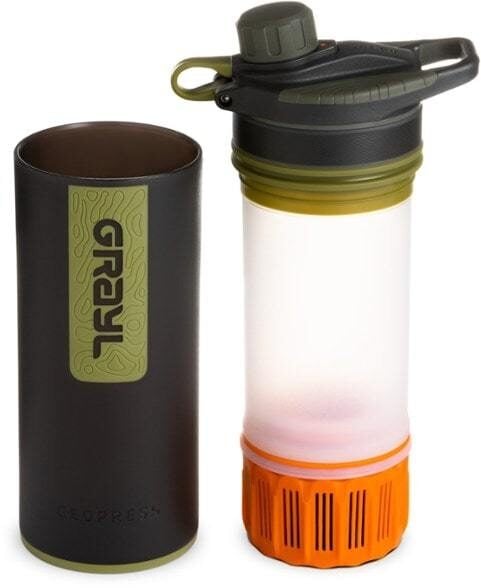 Drink water from ANYWHERE. The Grayl Geopress is the market's leading filtered water bottle protecting your tum from all the waterborne nasties. PLUS, you save money and the environment!
Single-use plastic bottles are a MASSIVE threat to marine life. Be a part of the solution and travel with a filter water bottle.
We've tested the Geopress rigorously from the icy heights of Pakistan to the tropical jungles of Cuba, and the results are in: it WORKS. Buy a Geopress: it's the last water bottle you'll ever buy.
Buy a Geopress!
Read the Review
The Best Glamping Sites in Colorado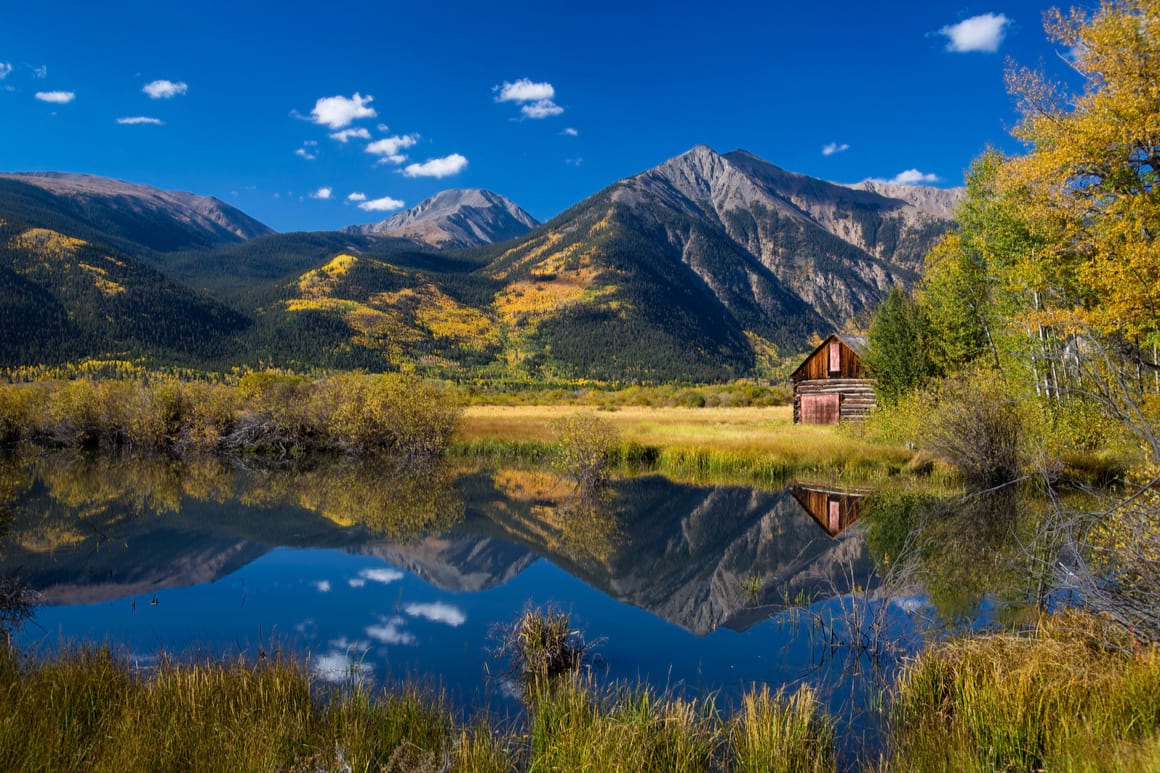 There are some pretty amazing campsites in Colorado. But if that's not your thing or you've never been camping before, no sweat.
There's always glamping.
Just in case you don't know what glamping is, it's "glamourous camping." It's kind of what you may already be imagining – tents with kitchens and bathtubs, fairy lights, and Instagram-worthy charm. Other unique spots, renovated cabins and whatnot, also make for great glamping experiences.
If you're already excited by all this, let's take a loot at what glamping in Colorado looks like…
For a cultured camping experience, this beautiful VRBO in Colorado throws out the rulebook when it comes to glamping and offers up a luxe cabin moment. With warm wood-clad interiors and stylish furnishings, large windows, and high vaulted ceilings, it's a sophisticated year-round option.
Located close to the town of Black Hawk and surrounded by national forest, it feels like a very private spot to enjoy nature all to yourself. There are hiking trails within feet of the cabin doorstep, for one thing. Back at the ranch, kick back round the fire pit with the outdoor sound system blasting your favorite tunes—all just an hour or so from Denver.
Well, the little red treehouse is exactly what it says it is: it's an actual treehouse – a red one, at that – for a picture-book perfect stay for a couple. It's definitely one of the most charming glamping options in Colorado you'll find. It's intricately crafted and has plenty of attention to detail, making it an unforgettable base.
It's got an outdoor deck for wide sweeping views, a shower, a compact kitchen, heating, and air-con, and is situated within easy reach of the small town of Lyons. There's plenty of hiking opportunities in easy reach, as well as things like restaurants and shops – if you can tear yourself away from the treehouse.
Small Pack Problems? 😉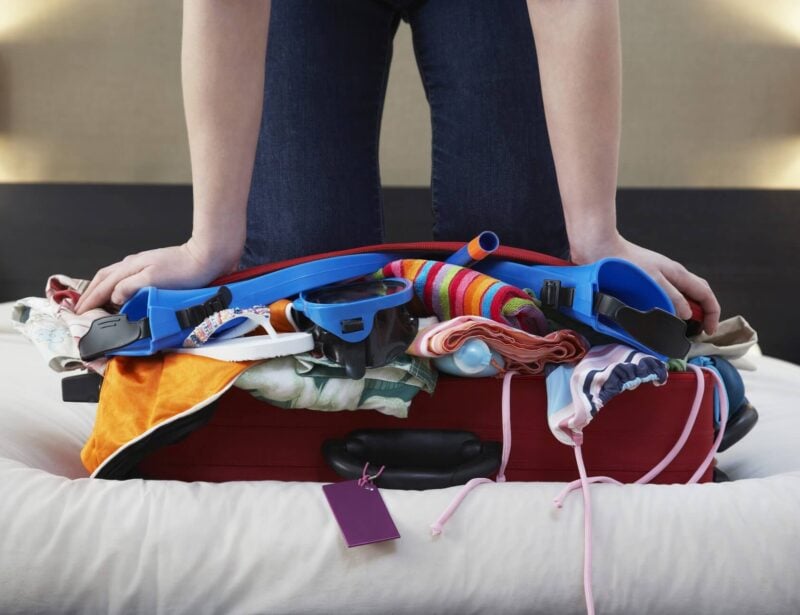 My missus travels with all her clothes in ziplock bags: don't be like my missus. UP YOUR PACKING GAME!
Packing cubes for the globetrotters and compression sacks for the real adventurers – these babies are a traveller's best kept secret. They organise yo' packing and minimise its volume too so you can pack MORE.
Or, y'know… you can stick to ziplock bags.
View Our Fave Cubes
Or Check Out the Sacks!
A more classic cabin in Colorado, you'll be bound to have an amazing stay whatever time of year you turn up here. Situated in half an acre of land in the San Juan Mountains, it's surrounded by mountain and river valley views. It's a pretty special place to stay, and with direct access to a national forest, hitting the trail couldn't be simpler.
Inside, you'll find real country charm. Linens and furnishings are homey; there are comfy spots to chill with the family or your friends, and an open fireplace to top it off. There's even a hot tub out on the deck so you can really unwind under the stars after a long hike.
If you were looking for some proper glamping in Colorado, this one really does offer a spiritual upgrade to a regular ol' tent. It's a yurt, yes, but with all the amenities and stylish decor of a city apartment. Think wood-clad walls, armchairs, a large bed, and even a fitted kitchen. There's even a fireplace. And a bathtub.
Cozy is definitely the word here. But apart from all that, this romantic getaway makes for the perfect base to explore Manitou Springs and everything nearby. That means Garden of the Gods and Cave of the Winds Mountain Park will be at your fingertips. Plus restaurants, shops, and other conveniences within walking distance of the yurt.
This tiny home may be totally off the grid, but that doesn't mean it's some woodsman's hut. Nope, not at all. This is one streamlined and sophisticated piece of architecture, replete with Scandinavian-style simplicity.
Sitting seamlessly within the heart of the Rocky Mountains, the wide windows of this tiny home perfectly frame the views of the landscape.
It's got everything you need. There's a double bed, kitchen, lounge and dining area, a TV, and a bathroom. The space has been used pretty ingeniously. And if that's not enough, the "garden" is awesome: it's got a volleyball/tennis court, a grill, and a seating area!
DON'T DIE OUT THERE! …Please 🙂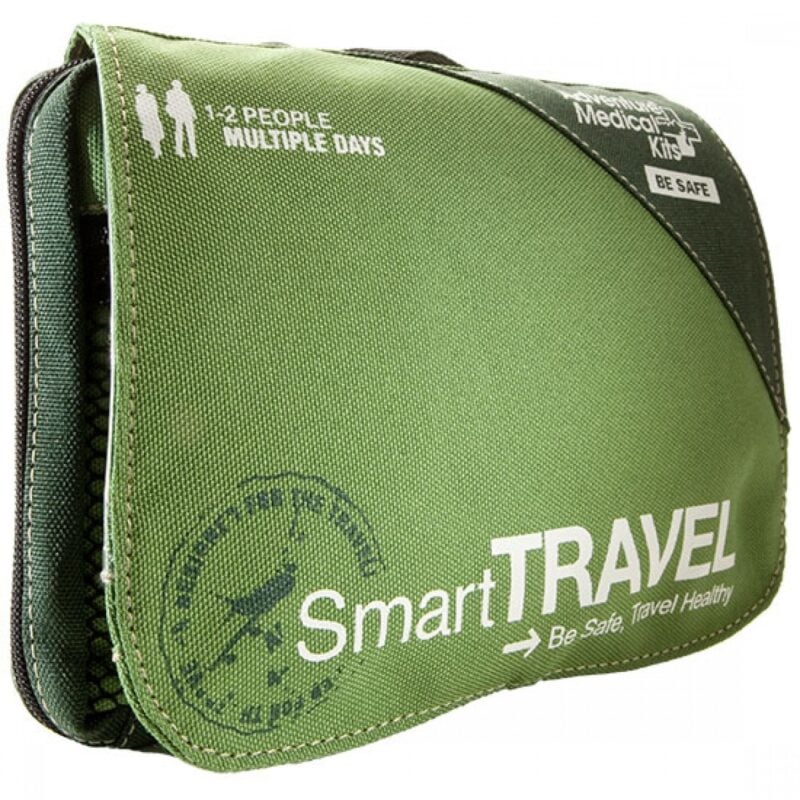 Things go wrong on the road ALL THE TIME. Be prepared for what life throws at you.
Buy an AMK Travel Medical Kit before you head out on your next adventure – don't be daft!
Buy on REI
Camping Packing List for Colorado
There are just so many amazing spots to camp in Colorado, and you're probably super keen to get out there. Before you do, you might want to spend some time figuring out just what you need to take with you.
In fact, because of the vast Colorado landscapes and untouched wildernesses, camping in Colorado will take a little extra time to prepare for.
Many of Colorado's campsites are located out in national forests and national parks, among mountains, alongside rivers, and under trees. All this nature means you're going to have to pack correctly to take precautions, so things run smoothly for you on your trip.
Make sure you read up on what the campsite you have chosen has in terms of amenities. Some of them may come with top toilets and warm showers, but many are equally as basic. Some off-grid camping locations in Colorado require you to bring your own supply of drinking water, or even dig your own toilet.
Even if you're more into luxury camping or are thinking about trying out glamping, you'll still need to be wary of wildlife. Moose, bears and deer roam freely, and protecting your camp against unwanted intrusions is a must. And then there are the insects. Yep, those mosquitoes can really be a pain.
Planning for the weather is also super important. Fall brings beautiful colors to the mountains, but the nights are cold to say the least. Nobody wants to spend the night shivering!
To help you out, here's our helpful packing list to help you make the most of your camping trip…
Make sure you don't ruin your amazing trip to Colorado by forgetting an important bit of kit. With camping, it can feel like there's a lot to think about before you've even left home. It's easy to forget just how much stuff you need to take with you when you're pitching up in the middle of nowhere.
Here are a couple of essentials that you really will need to pack. Don't worry; if you haven't got them, you've still got time.
A well-trusted tent – Make sure your tent is totally waterproof and will stand up against winds. Check other reviews and opt for one that isn't too complicated to set up.
Good sleeping bag – Getting a good night's sleep is important. Choose a sleeping bag that will last and is the correct tog for the conditions you're planning on camping in.
Filter water bottle – Not all of the campsites in Colorado have access to potable water. A water bottle with a filter will mean you don't have to worry about bringing too much water with you to your campsite.
Camp chair – Perhaps a little luxurious for some campers, but there's nothing better than kicking back in your chair with a coffee or a beer after a hike.
Microfiber towel – These pack down small, are lightweight, and dry super fast. A microfiber towel will become a must for your packing list once you have one.
Torch– Make sure you get a good head torch that has decent battery life and won't leave you scrambling around in the dark trying to find the bathroom.
2) Hiking Essentials
There are so many opportunities to get out on the trail and hike in Colorado. It's also pretty straightforward to get out and hike, with many of the campsites located close to the trails themselves. There is also a range of hikes for different abilities, so even if you don't want to climb an actual mountain, there are still so many hikes available for you. Here's the ultimate hiking packing list so you feel prepared for your next hike.
Good hiking shoes – The number one absolute must. If you don't have a good pair of appropriate hiking shoes, you must get them before you go hiking in Colorado. Make sure to try new shoes out a few times to break them in before attempting a full hike.
Day pack – Another really important part of your hiking essential list, a reliable day pack should feel comfortable and be a good size for carrying your kit.
Sun hat – protect your head from the elements and reduce the chances of sunstroke: you'll be grateful you packed it!
Refreshments – Keep a pack of trail mix or other handy food to fuel your hiking escapades. There's nothing worse than being hungry and miles away from any type of food
First Aid Kit – It's always a good idea to be prepared, so pack a first aid kit just in case. You might only need it for a band-aid!
Waterproof Jacket – Unexpected downpours happen, even in summer. Pack a lightweight waterproof jacket and keep it in your day pack.
Though many campsites in Colorado have facilities like showers and toilets, it doesn't mean they're kitted out with shampoo and soap. At a lot of places, you're going to be limited to some pretty rustic amenities. Toiletries are a must, but if keeping clean and preening are extra important to you, here are some things you shouldn't be without.
Toilet paper – Vital. Whether you're on a hike, at the campsite, even in the car, you shouldn't ever be without a roll or three of toilet roll. You never know when you'll need it
Toothbrush and toothpaste – Roughing it in the wilderness doesn't exempt you from oral hygiene. Essential stuff here.
DEET repellent – Have some of this and spray liberally at dusk and/or around watery places. Don't, and you could be plagued by mosquitoes
Sunscreen – Protect yourself when you're out on hikes or chilling at the campsite with a healthy dose of high SPF sunscreen. Even on cold days, the sun can still damage your skin
Shampoo/conditioner – Save the world and bring easy-to-pack, environmentally friendly bars of shampoo and conditioner.
Toiletries bag – The foldable kind with multiple compartments that you can hang up are great. We swear by 'em.
Camping Tips for Colorado
Even if camping is familiar to you, it's a good idea to read up on some of the tips and guidelines to camping in Colorado before you go. Here's some information to keep in mind, so you know what to expect:
Pay attention to the weather – Colorado has some vast open spaces and camping out in remote areas in adverse weather can be very dangerous. Make sure you check the local weather forecast before you pitch up.
Check in with the local ranger – The local ranger office is the best place to go for up to date information on Colorado's campsites. They'll be able to tell you the capacity of various sites, and whether or not they're open for camping. (This can change depending on the season.)
Some campgrounds can be booked in advance – If you know where and when you want to camp, it's best to book ahead of time. Some sites do have space reserved for campers who turn up on the day.
Be respectful of the wildlife – You're more than likely to come into contact with wildlife when camping. Bear lockers for food are often very necessary.
Be careful with fires – It's best to use fire rings that are pre-existing. Be very careful with extinguishing your fire after you have finished.
Don't bring your own firewood – The Colorado State Forest Service and the Colorado Department of Agriculture advise that firewood is bought locally to prevent the spread of pests. Firewood is for sale at most campgrounds during peak season.
Take care when out in nature – Respect the natural world and know your own physical limits when out hiking, for instance. In most cases, it's best not to go hiking alone or without informing somebody of your plans.
Don't rely on your cell phone – You won't always be able to get network coverage on your phone. Consider bringing a GPS, a compass, and physical maps.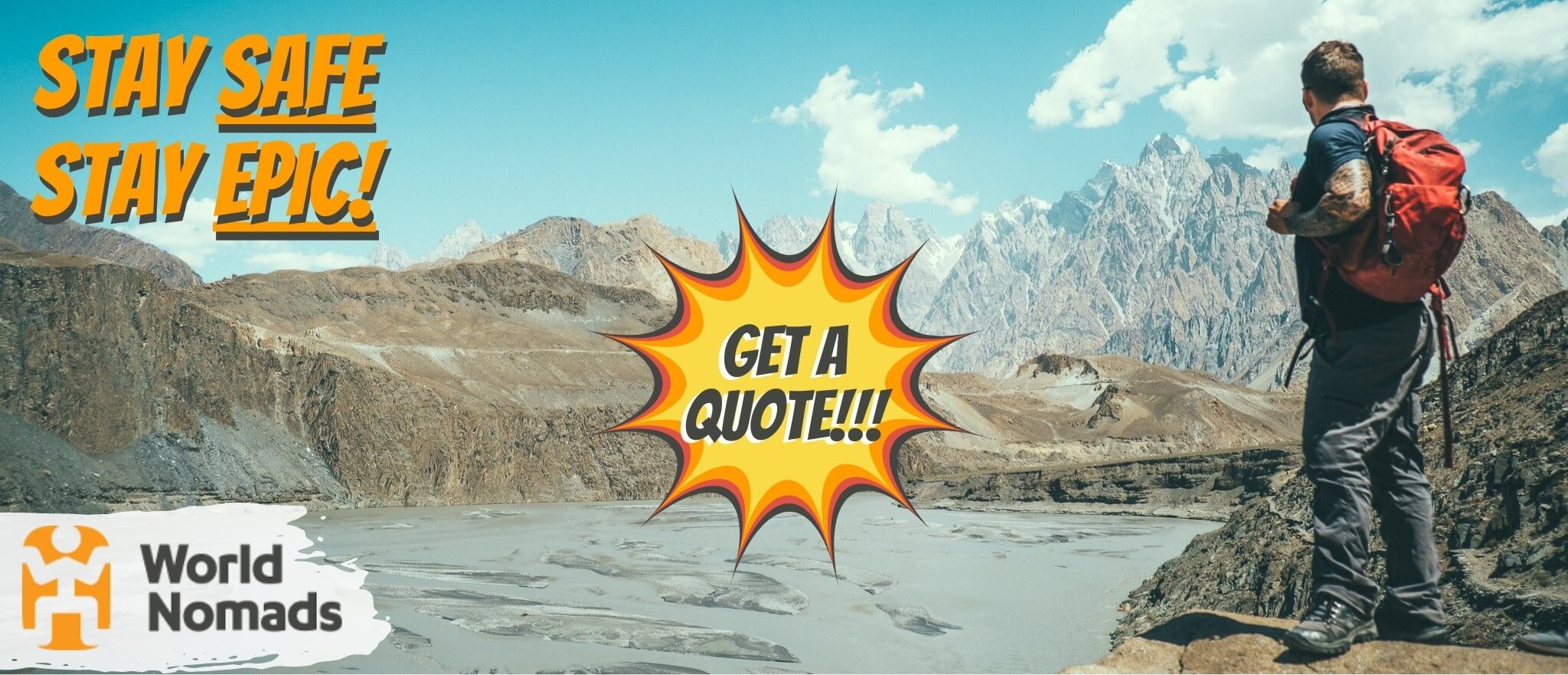 World Nomads' mission is to support and encourage travellers to explore their boundaries. They offer simple & flexible travel insurance, and safety advice to help you travel confidently.
They've been doing it since 2002 – protecting, connecting, and inspiring independent travellers just like you.
Get a quote below or read our in-depth review!
Final Thoughts on Camping in Colorado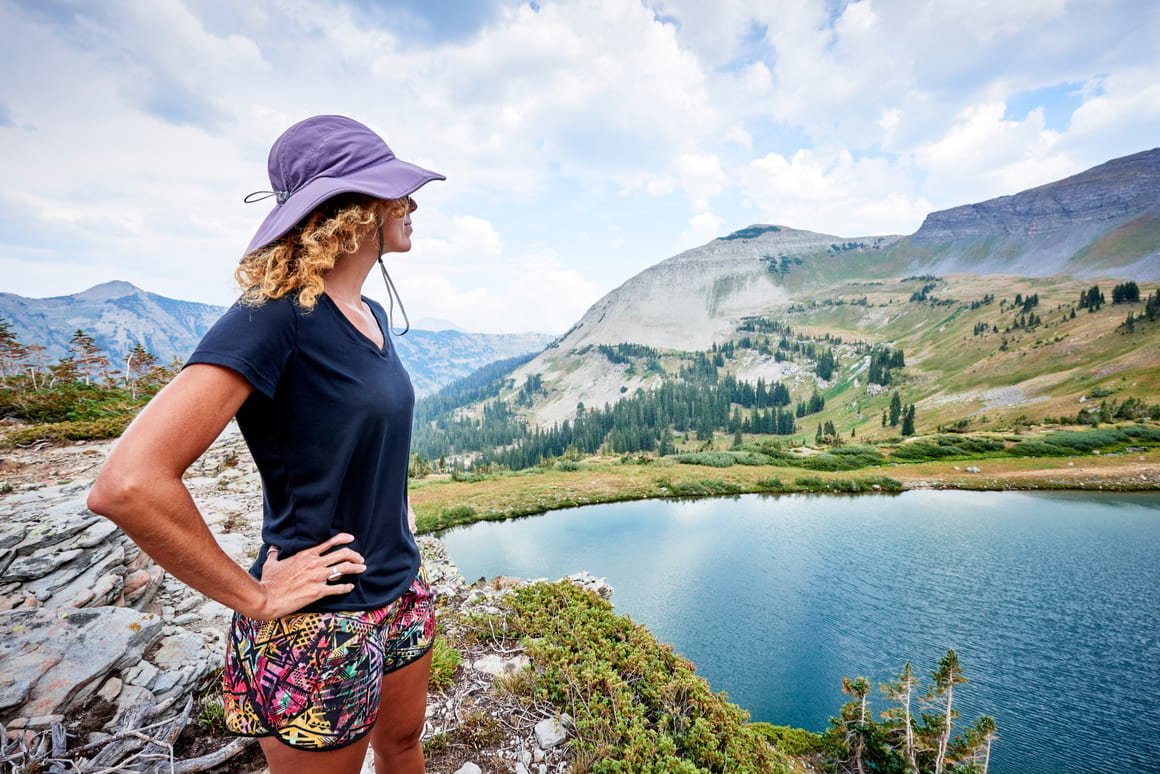 There you have it, people. That's the end of our epic guide to camping in Colorado.
By now, you should be more than just ready to hit the road – you should be totally raring to go! Colorado, as we've found out, is basically an amazing place to camp.
Wake up to views of the Rocky Mountains, hike through flowering meadows, climb jagged peaks, go rafting, biking, or birdwatching. Finish up with a chill back at your tent (which should be packed full of all the stuff you definitely remembered to bring).
Choose the right campsite for you, plan a few days of awesome adventure, and stay safe. We guarantee this won't be the last time you hit up Colorado's boundless nature!
---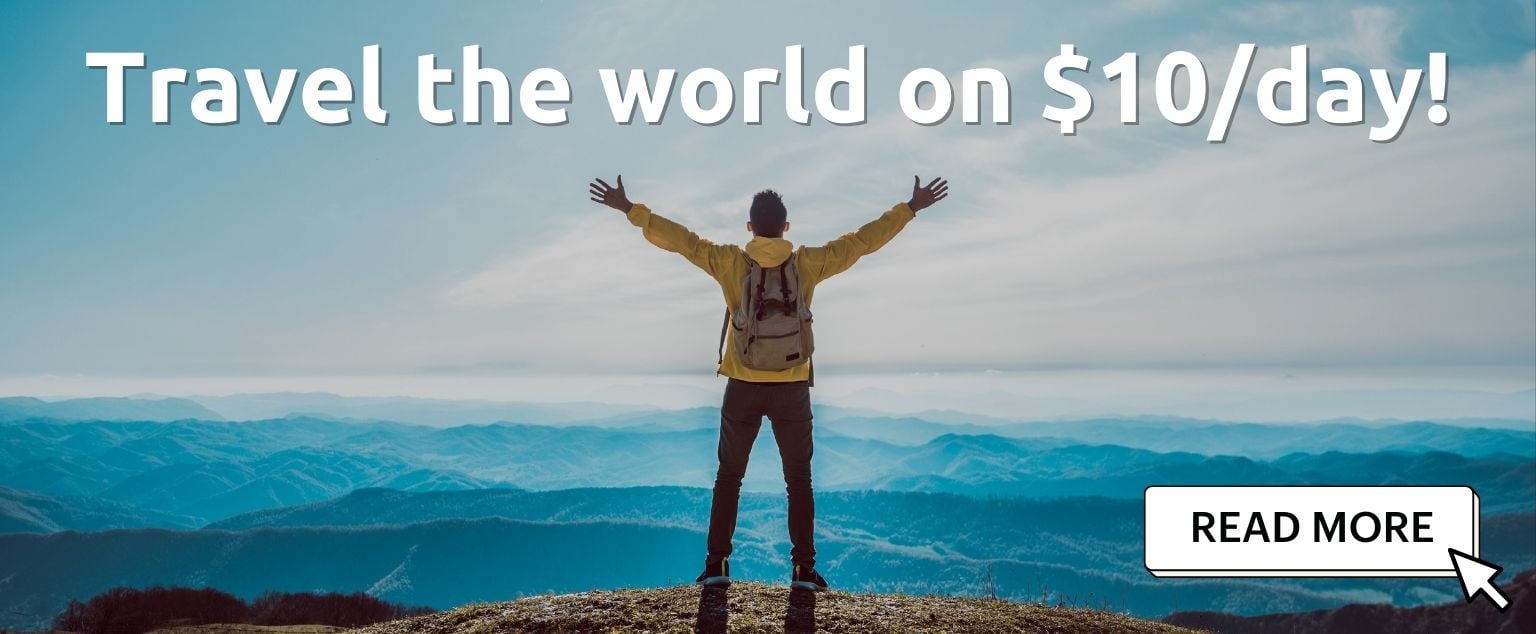 And for transparency's sake, please know that some of the links in our content are affiliate links. That means that if you book your accommodation, buy your gear, or sort your insurance through our link, we earn a small commission (at no extra cost to you). That said, we only link to the gear we trust and never recommend services we don't believe are up to scratch. Again, thank you!