In terms of the best cities in the US for getting out into nature, Colorado Springs has got to be way up near the top of that list. For starters, it sits a whopping 6,035 feet above sea level and is surrounded by the epic scenery of mountains – not least Pike's Peak, a 14,115-feet giant 12 miles from the city centre.
For more incredible scenery, Garden of the Gods definitely feels like its namesake, with unearthly landscapes like a lost world of natural beauty.
Sounds good, right? If you're planning a visit, a hotel may not be the best option. They're often centrally located, not close to the places you want to see, and tend towards the pricier end of things. Add-ons like breakfasts and parking can really eat into a budget.
For something much more convenient, go for an Airbnb. There are tons of awesome Airbnbs in Colorado Springs of all shapes and sizes, located everywhere from Downtown to the mountains themselves.
To help you narrow down that choice, I've crafted this guide to the very best Airbnbs this city has to offer. I'm here to help, after all.
Ready? Let's do this.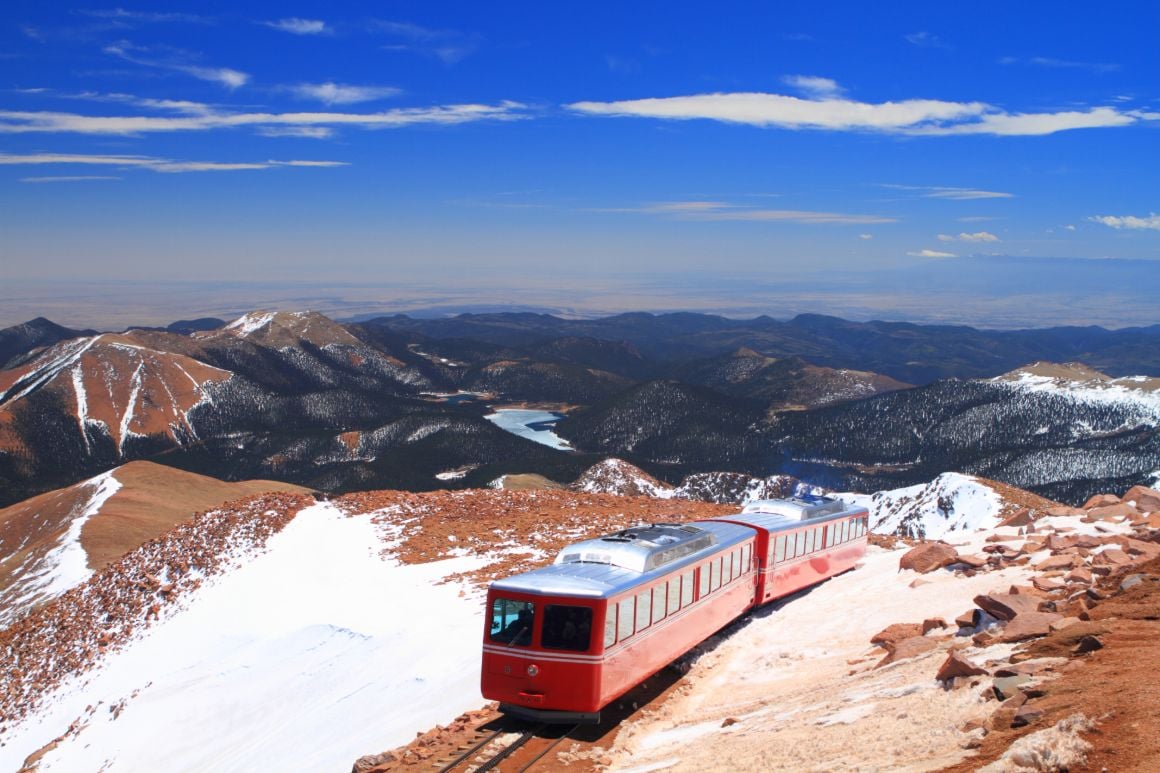 Quick Answer: These are the Top 5 Airbnbs in Colorado Springs
Overall Best Value Airbnb in Colorado Springs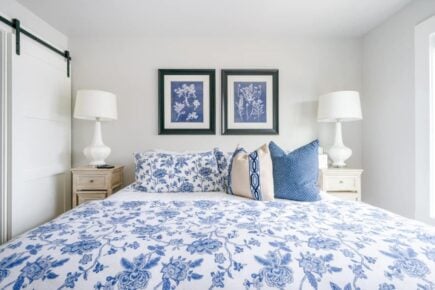 Overall Best Value Airbnb in Colorado Springs
Bright Modern Bungalow
> $
> 5 Guests
> Close to Downtown
> Fireplace
Best Budget Airbnb in Colorado Springs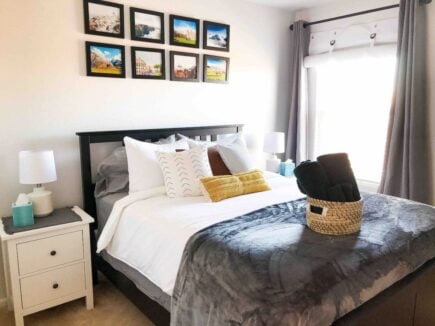 Best Budget Airbnb in Colorado Springs
Queen Room with Private Bathroom
> $
> 2 Guests
> Local Neighborhood
> Air conditioning
Best Airbnb for Couples in Colorado Springs
Best Airbnb for Couples in Colorado Springs
Treehouse in Cascade Chipita Park
> $$$
> 2 Guests
> Remote location near Pikes Peak Highway
> Woodburning Fireplace
Best Airbnb in Colorado Springs for Families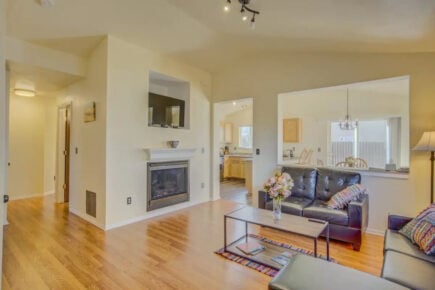 Best Airbnb in Colorado Springs for Families
3BR Southside Home
> $$
> 8 Guests
> In Southside Colorado Springs
> Pet-friendly
Over-the-Top Luxury Airbnb in Colorado Springs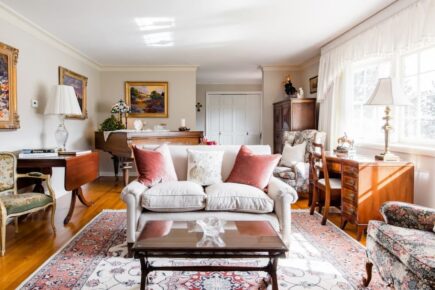 Over-the-Top Luxury Airbnb in Colorado Springs
Exquisite Historic Home
> $$
> 8 Guests
> Cheyenne Canyon
> Private Garden

Unlock Our GREATEST Travel Secrets!
Sign up for our newsletter and get the best travel tips delivered right to your inbox.
What to Expect from Airbnbs in Colorado Springs
Thinking of a roadtrip to Colorado? Stop over in Colorado Springs and you're in for a treat. There are some awesome Airbnbs here to really level up your trip. And there are a whole lot of options on offer to suit just about everyone.
A private room in someone's home is great for those who like to socialise (depending on the host, they may or may not be present very often, though). It's also often more affordable.
Otherwise, there are Airbnb's "entire home" options. The list is endless. Well, almost. Here you can find a few inventive tiny houses, somehow fitting full kitchens into the bargain. You could stay in a swish apartment with epic views and all the contemporary conveniences ever. Or you could go full-on rustic in a charming cabin.
For something brimming with heritage, Colorado Springs also has a fair few historic buildings (think period features and chic furniture). But there's much more on offer.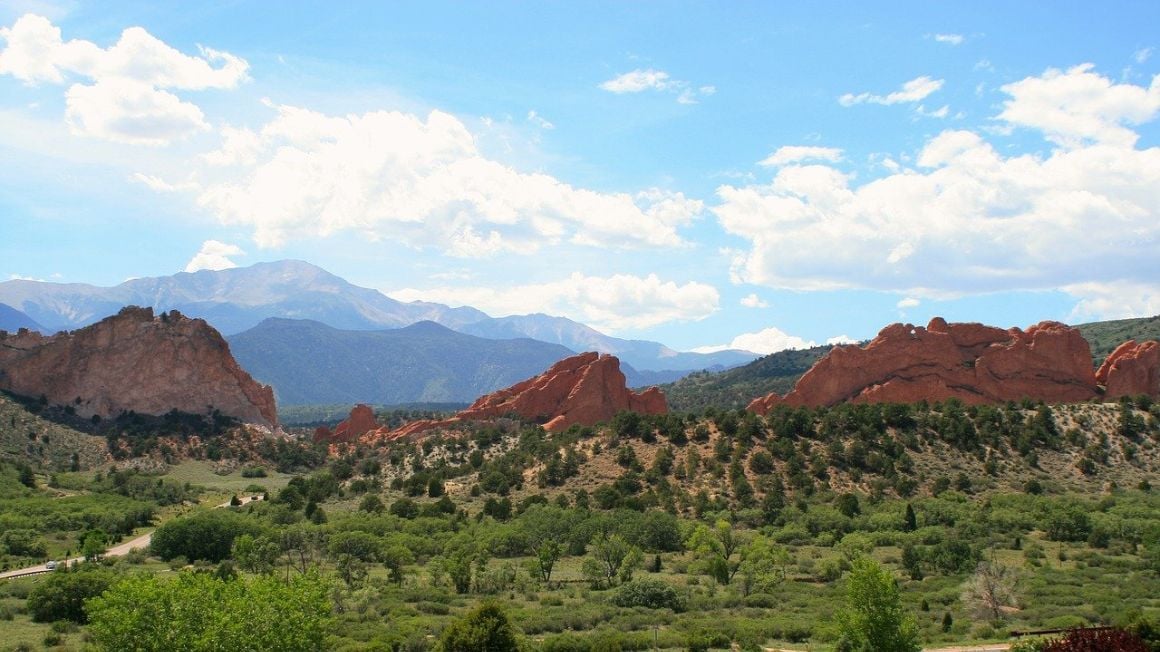 Bungalow
Colorado Springs has a lot of bungalows. If you're not totally clued up on exactly what a bungalow is, no sweat. I've got your back – even when it comes to architectural terminology!
A bungalow is a single-story home, which usually (but not always) tends to be fairly small, though the majority of Airbnbs in Colorado Springs in this style are fairly spacious. Bungalows can also have second stories built into the roofs of the structure, sitting where the attic would have been.
The benefits of a bungalow, for many, are mainly down to their lack of stairs. No more having to bounce up and down flights of steps because you've left your laptop upstairs, or whatever. That could also be a plus for differently-abled travellers.
The bungalows in Colorado Springs also often have chill porches, where you can watch the world go by from a swing seat.
Private Room in an Apartment/House
If you're on a budget, one of the best things you could do is book yourself into a private room. This type of Airbnb in Colorado Springs might not be for everyone, granted. But for those who don't mind the homestay vibe and want to shave a few bucks off their trip, a private room is actually a solid option.
Everybody's different, but staying in a private room (usually in a house) may mean you can interact with the Airbnb host. You can usually tell from the reviews how present a host is going to be, so make sure to read up.
A friendly host will definitely suit travellers who want a local experience. They'll know what to see, where to eat, cool facts about Colorado Springs, which neighbourhoods are good to explore, and much more. This insider knowledge, combined with value for money, makes private rooms a formidable option.
Unique Stays
There's also the opportunity to stay in a range of unique Airbnbs in Colorado Springs. There are a few different options when it comes to these left of centre offerings.
First of all, there are tiny houses. This is one phenomenon of accommodation that has taken the world by storm, thanks to their compact, creative and cool credentials. Tiny is the operative word here: the creators of these homes make use of each and every millimetre to maximise living space. Some even manage to fit hot tubs!
They can be fun, but maybe not for the long haul. Totally memorable though.
Other unique stays in Colorado Springs includes awesomely levelled up cabins (think rustic meets mid-century modern), and Airbnbs in repurposed structures. Now you can stay in a trolley car, among other things. Travellers looking for places outside of the norm should keep their eyes out for unique Airbnbs like these.
Why Stay in an Airbnb
Local Experience: Whether your host is a private owner or a business, they'll be able to give you the top tips on what to do nearby. That doesn't just go for Colorado Springs, but for everywhere in United States.
Unique Properties: In a place chock full of unique vacation rentals, why on earth would you want to stay in a drab and dull hotel?!
Privacy: Whether you're travelling with the whole family or your other half, it's nice to have your very own space where you won't be disturbed.
Affordability: Airbnbs offer a lot more value for money than equivalently priced hotels. And with big group stays, you can split the cost multiple ways!
Safety: It might seem a little weird staying in someone's house; however, both hosts and guests are vetted by Airbnb reviews to ensure the safety of both. United States is overall safe, and the Airbnb booking security just adds a little extra to it.
The 15 Top Airbnbs in Colorado Springs
Now that you're totally clued up on what staying in an Airbnb in Colorado Springs might be like, and the sorts of cool places you can expect to find there, it's time to see some of my favourite examples.
Here is a selection of the best Airbnbs that this city has to offer – don't forget to make notes!
Overall Best Value Airbnb in Colorado Srings | Bright Modern Bungalow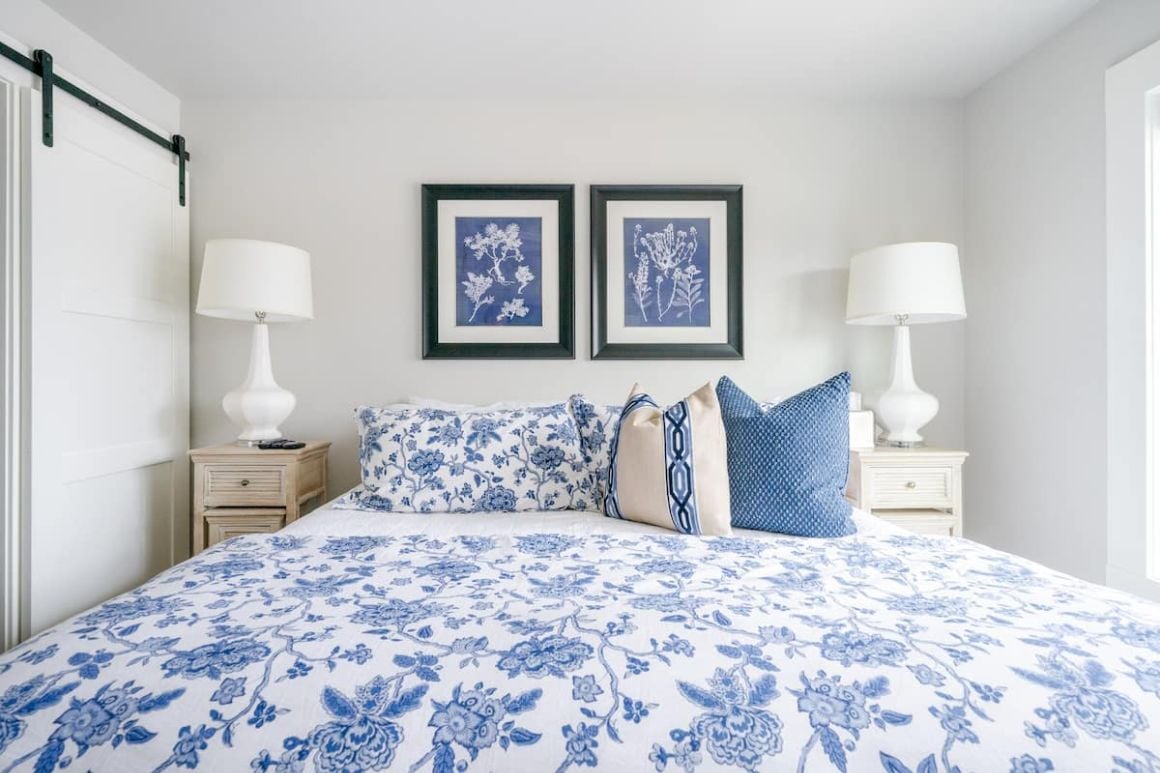 $
Close to Downtown Colorado Springs
Bright, modern and cool, this awesome Airbnb is just about the best value going. Not only do you get a whole lot of space (room for up to five right here), but the interiors feel way plusher than the per night price lets on.
It also comes with a cosy living room boasting a fireplace (hello evening drinks), a dining room, and a front porch with swing seat. Score.
If you're really looking to save money when you stay in Colorado Springs, you should definitely check this place out. This is no ordinary private room: the bed is huge and comfy, there's a private bathroom just for guests down the hall, and even a mini-fridge to stash your all-important snacks.
Other pluses include the awesome location (near the airport) and just how super welcoming the hosts are.
This Colorado Springs Airbnb is a design lover's dream. Cute, compact and historic, this place boasts white-washed walls, plenty of natural wood furnishings, and is choc-a-bloc with retro fittings and fixtures. All in all, it's a pretty chic place to stay. I'm definitely down with the cool credentials here.
Add to that a smart TV, a full kitchen, and its location in a safe, historic neighbourhood, and it's a winner for solo travellers.
Is This the Best Backpack EVER???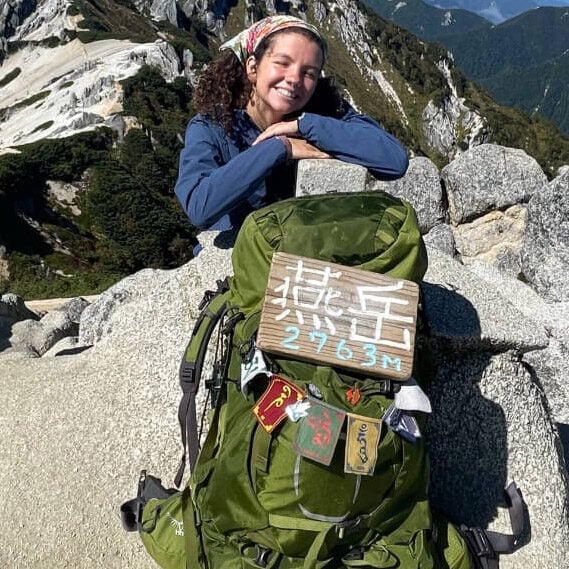 Best Airbnb in Colorado Springs for Families | 3BR Southside Home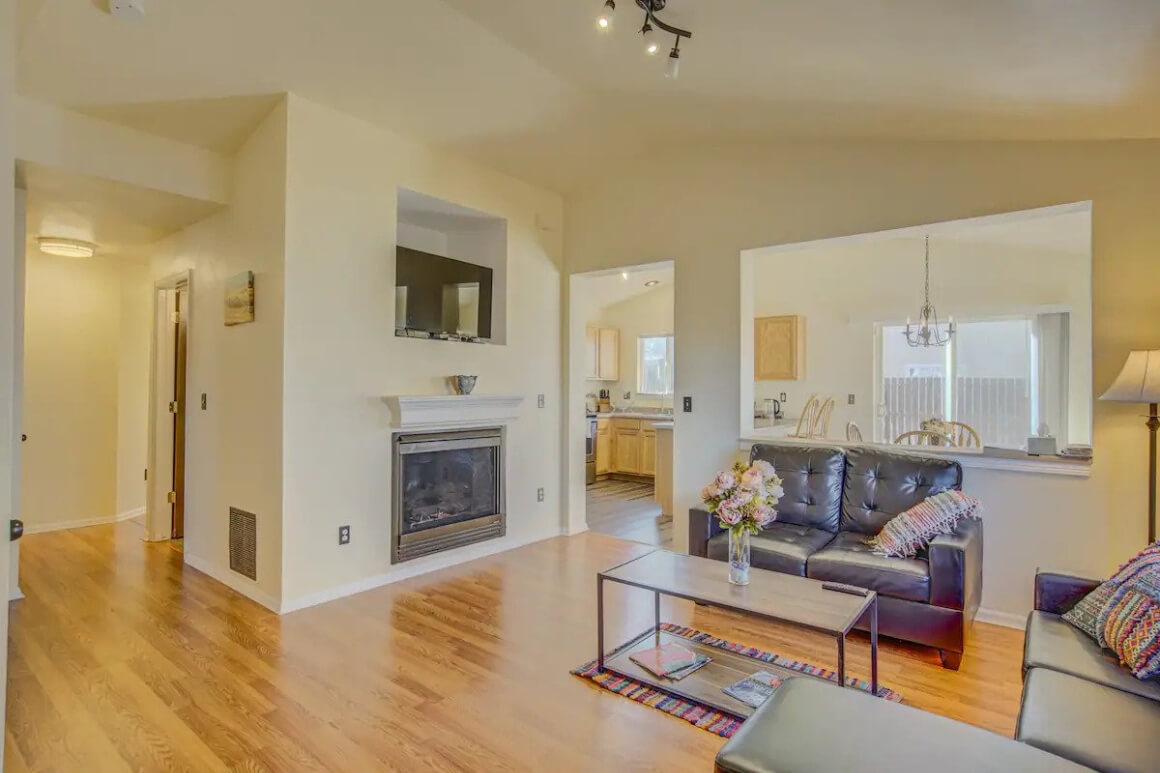 $$
In Southside Colorado Springs
If you're travelling with your family and looking for somewhere with enough space, safety, and charm (why not?) to suit you and your children, look no further than this place. Located in a quiet suburban neighbourhood in Southside, this house has all the amenities you need for a comfortable stay.
It comes with a spacious living area, a modern kitchen and a selection of swish furnishings throughout. There are three bedrooms, each with a queen size bed, so you have plenty of space to spread out.
Over-the-Top Luxury Airbnb in Colorado Springs | Exquisite Historic Home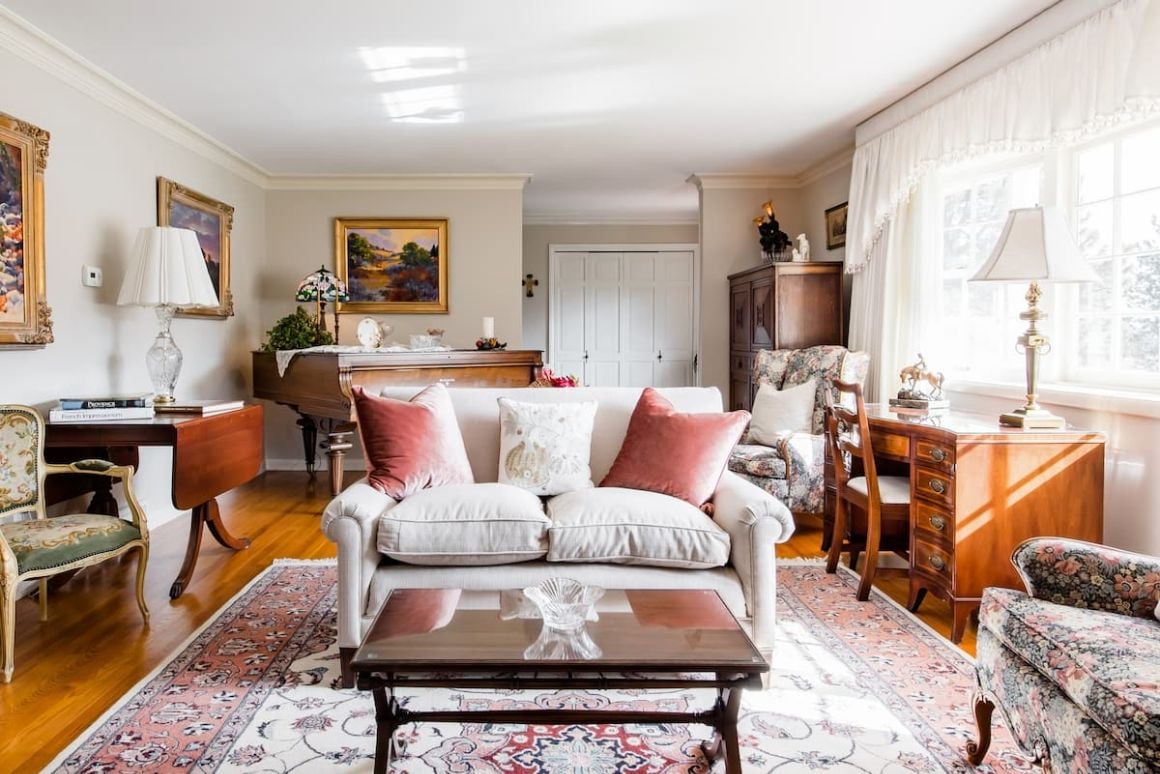 Do you want a totally over-the-top, spellbinding, next level Airbnb in Colorado? This crazy place should do the trick. The furniture here is verging on palatial, there are multiple chandeliers, and there's a whole ton of antique furniture spread around the place.
It's just perfect if you want to stay somewhere that makes it feel as though you're starring in your own period drama.
Best Airbnb in Colorado Springs for a Group of Friends | Quaint Bungalow with Hot Tub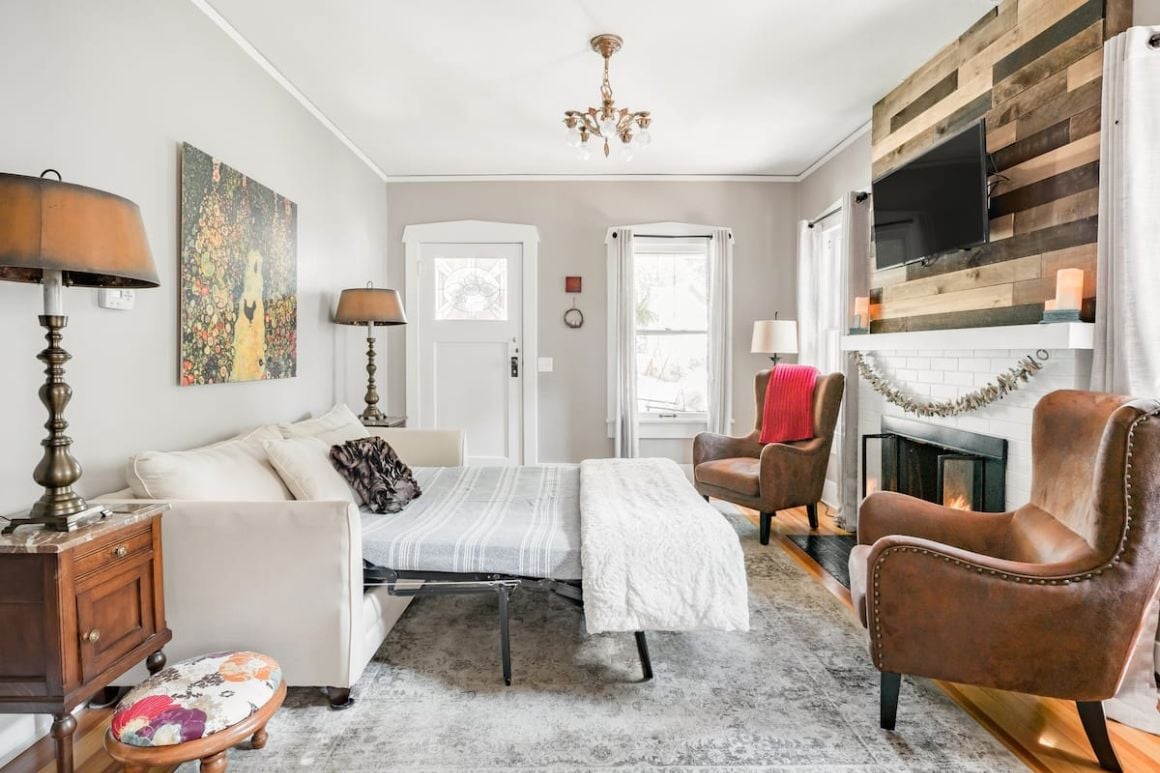 Always: $
Old Colorado City
"Quaint" is definitely the right word to use here. With its eclectic furniture and boutique aesthetics, as well as laid-back colour palette, this is a cool place to stay in Colorado Springs, sort of like something from the pages of a magazine. It's pretty spacious, too. That's why it's perfect for a group of friends – especially if your friends like their Airbnbs as cool and homely as can be. Insta at the ready!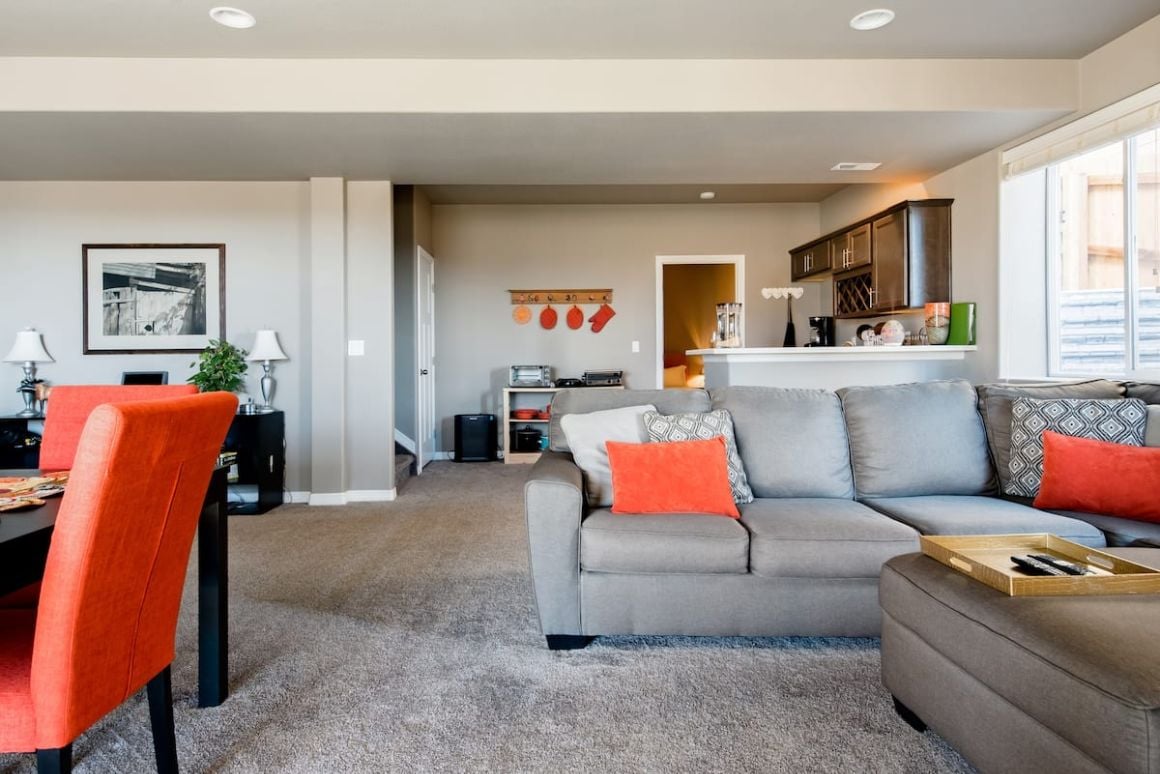 4 Guests
Fully Equiped Kitchen
Basement apartment with mountain views? It doesn't sound possible, but it totally is. And with no restrictions on how many nights you can choose to stay at this pretty cool Airbnb, it's great if you're just in Colorado Springs for one night.
The decor of this guest suite is stylish and relaxed and it features a front porch – the perfect evening chill spot.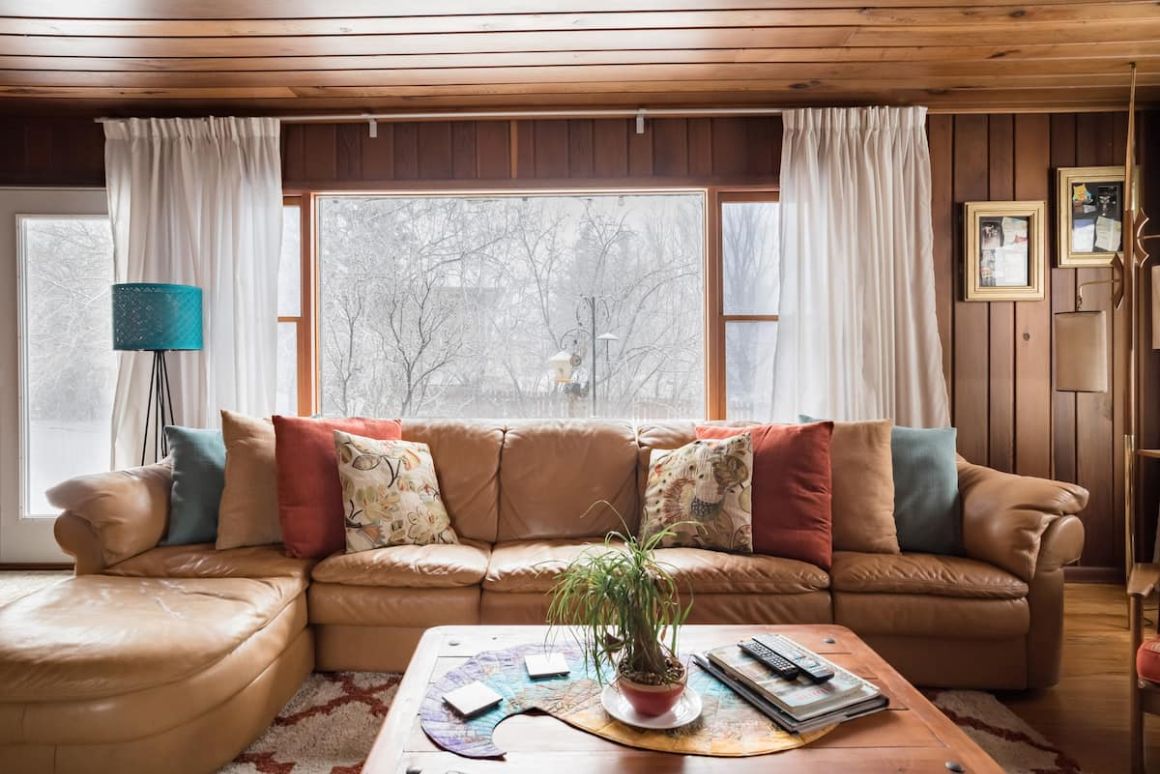 6 Guests
Cool Design Aesthetic
When a regular Airbnb just won't cut it, opting for an Airbnb Plus totally takes things to the next level. Not just in terms of style, space, and quality, but also (most of the time) price. So if you feel like treating yo'self, this dreamy old-school place is a solid option.
With its wood-panelled walls, mid-century modern furniture, and effortless retro appeal, any fan of yesteryear will absolutely love staying here.
Best Airbnb near Garden of the Gods in Colorado Springs | Large Comtemporary House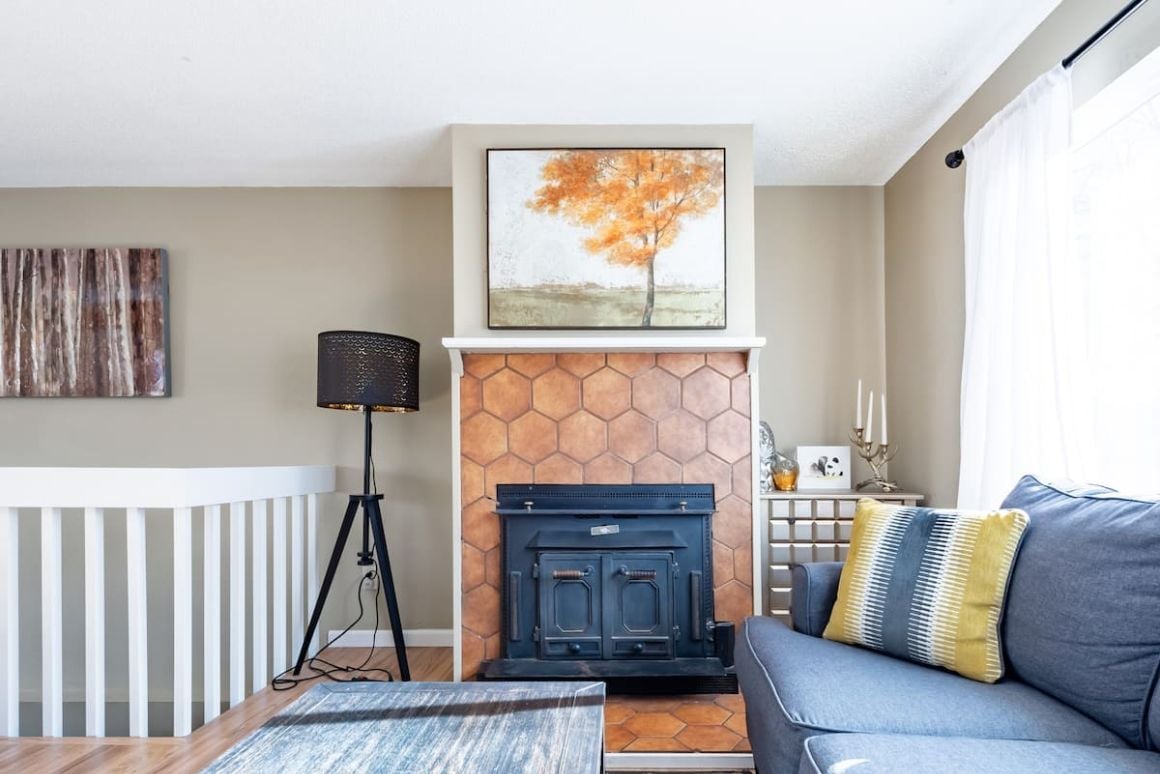 $$
Close to Garden of the Gods
13 Guests
Outdoor Deck with Views
If you and your group of friends are in town to see the epic Garden of the Gods, you'll need somewhere to stay that's conveniently located and suitably large. Enter this Airbnb.
With multiple bedrooms, a fully equipped kitchen, and free street and onsite parking, it's just the ticket. The large living space for stretching out and a deck for a few post-hike drinks in the evening is another major plus.
Best Tiny House on Airbnb in Colorado Springs | Trendy Tiny House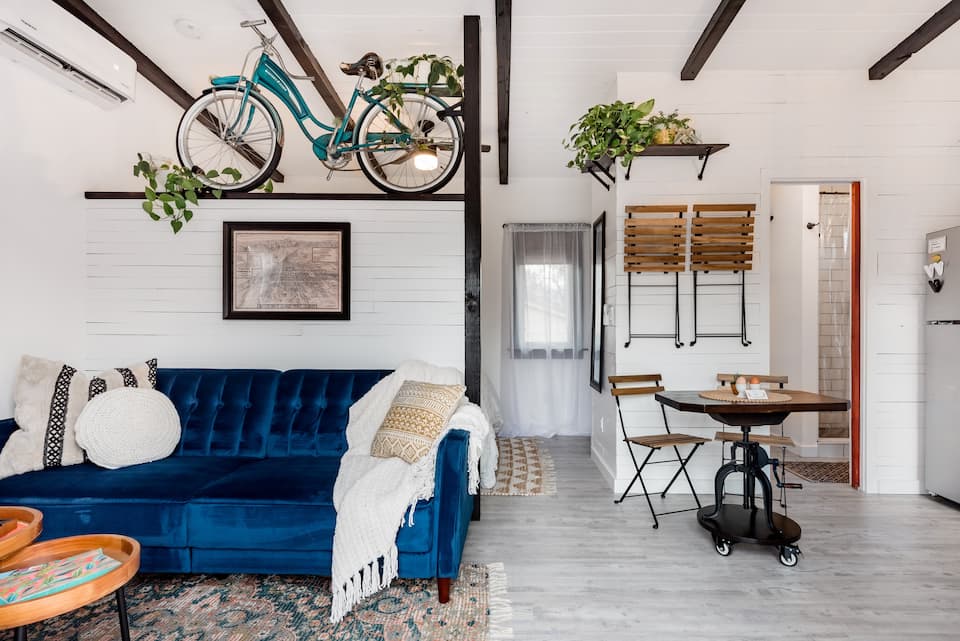 $
Downtown Colorado Springs
4 Guests
Laundry Faculties
There are a ton of tiny houses in Colorado Springs, but this one right here is hands down the best. It's surprisingly spacious, with some truly cool decor and every modern convenience you need for a great stay in the city.
There are a ton of hip houseplants and even a vintage motorbike hanging from the wall. It's effortlessly cool and has a great location in the buzzing Downtown district.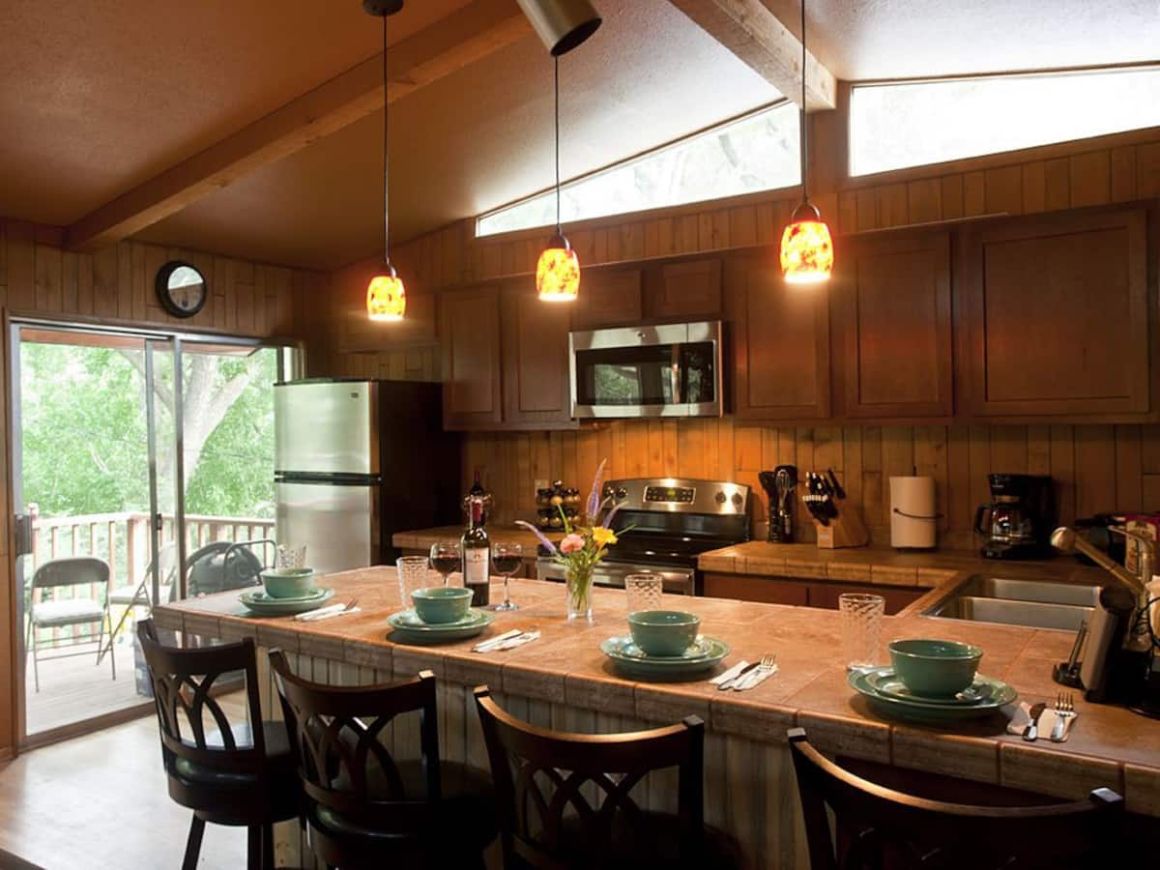 $
A five-minute walk from Broadmoor
4 Guests
Wood Burning Stove
Feeling like a cabin is going to be the best place for you to stay in Colorado Springs? Then you should definitely make a note of this Airbnb.
Not only does it look the part, with plenty of wood panelling, laid-back decor and comfy, eclectic furniture, but it's also just 15 minutes away from Garden of the Gods. There's even a fireplace and deck to kick back in the evenings for good measure.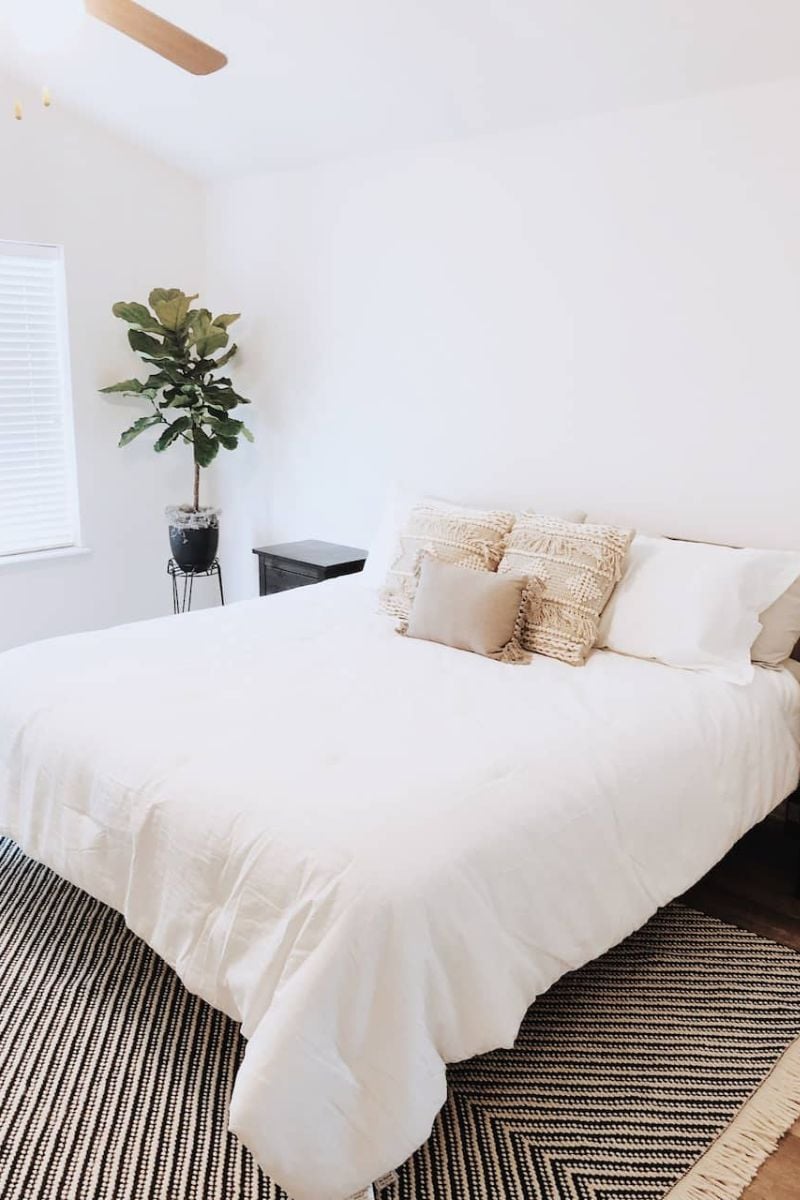 Always: $
Short Drive to Downtown Colorado Springs
This Colorado Springs Airbnb is a great option if you're only in town for the weekend, that's for sure. Staying here means you'll feel right at home straight away. The decor and the atmosphere of the place help with that.
There's much more to it than just looking nice though – with its affordable per night price, proximity to Downtown, and sense of privacy, it's a steal.
Most Unique Airbnb in Colorado Springs | The Trolley Car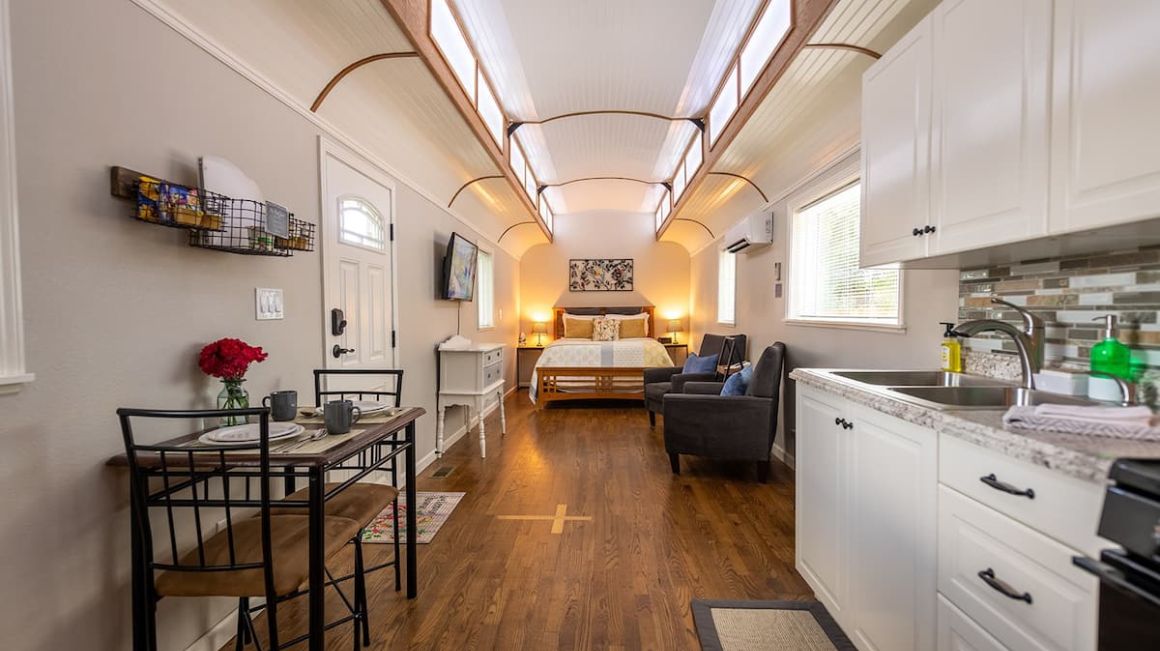 Always: $
Old Colorado City
It doesn't get much more memorable than staying in a repurposed trolley car, does it? It's not just the fact that this Airbnb is set in a former trolley car though, it's how well it's been done.
With interiors looking more like a chic boutique hotel than a re-imagined piece of public transport, it feels way more luxurious than you'd imagine. A truly awesome use of space.
Perfect Airbnb for Digital Nomads in Colorado Springs | Downtown Apartment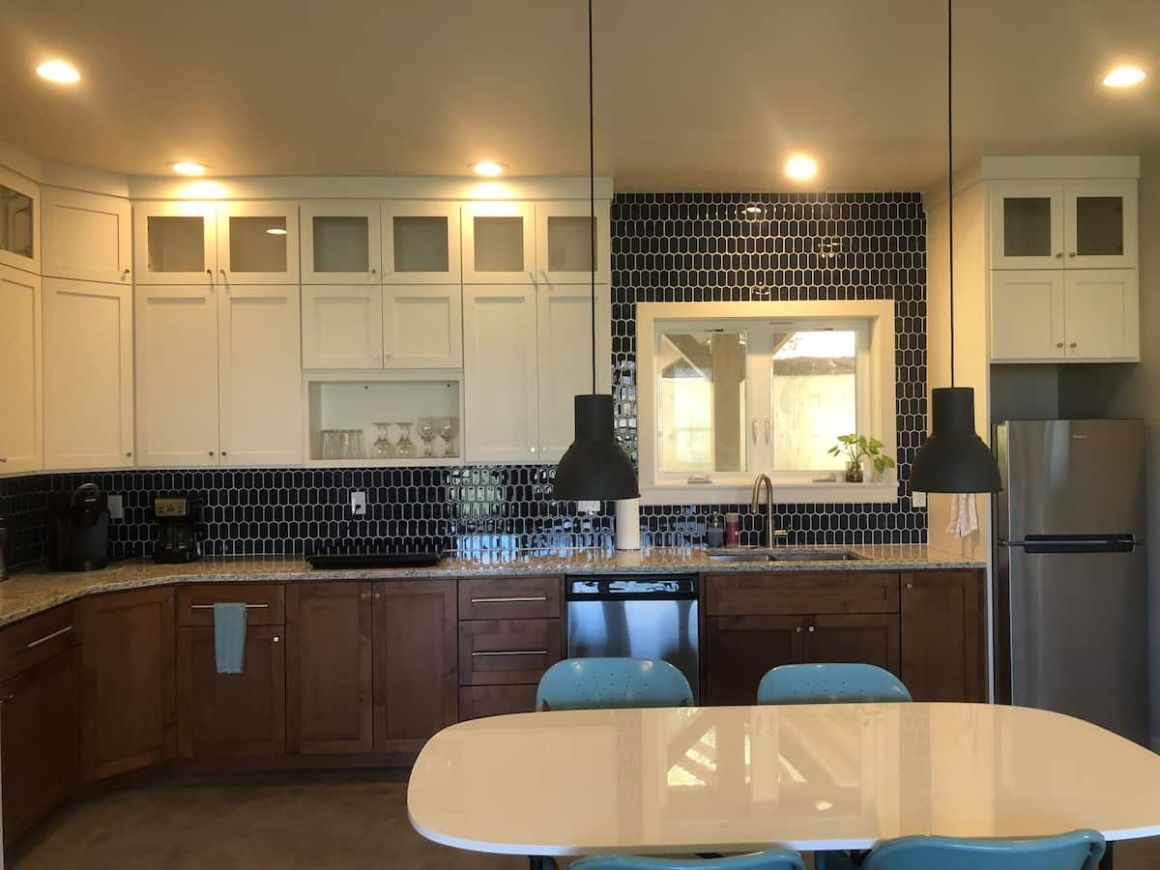 $
Downtown Colorado Springs
Planning a visit to Colorado Springs with your laptop in tow? You couldn't get much more suited to all your remote working needs than this amazing Airbnb. The deck alone – with its table and spectacular views – is a great place to get lost in your spreadsheets.
There are plenty of chill areas inside, too, as well as yet more table space for you and your keyboard. At the end of the day, melt into the crazy comfy bed in the master bedroom.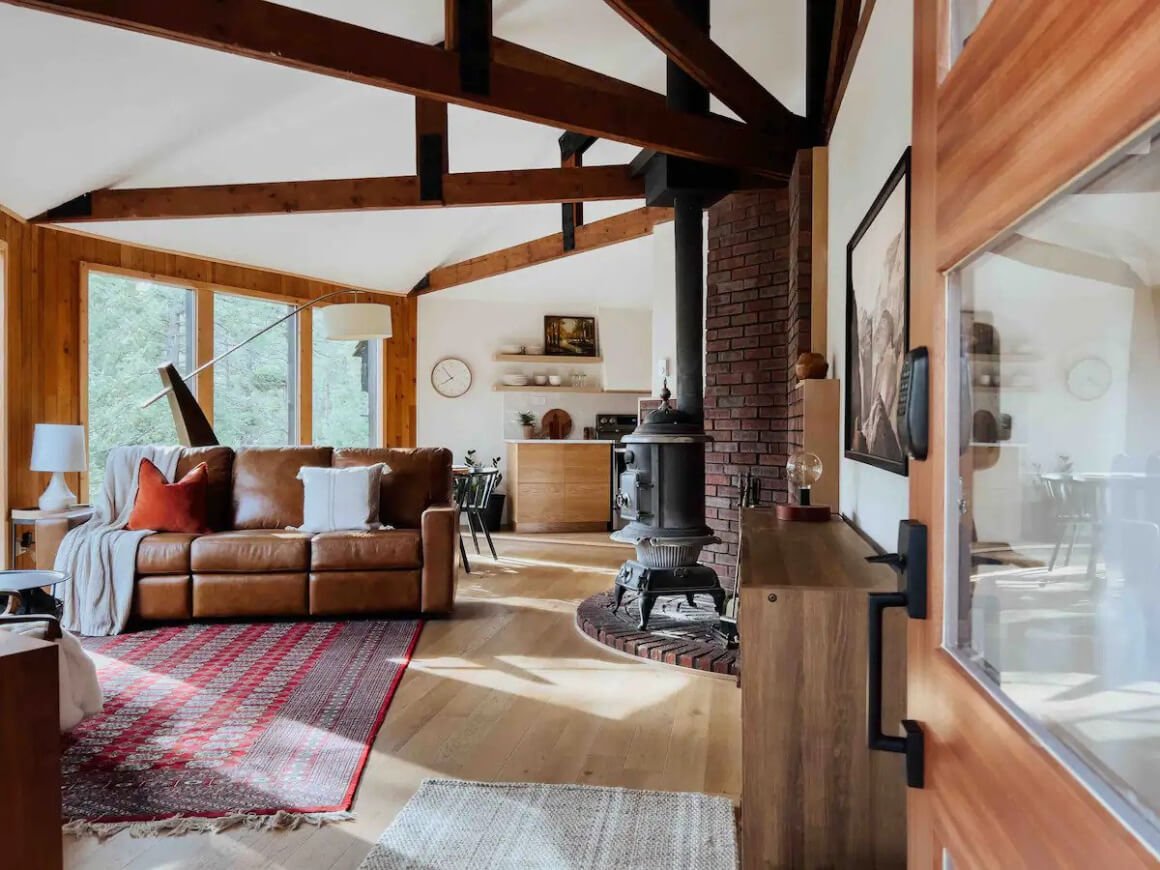 $$$
Remote location near Pikes Peak Highway
2 Guests
Woodburning Fireplace
Another one of Colorado Spring's unique vacation rentals is this stunning octagon-shaped treehouse. Located in a secluded forest near Pike National Forest, you're within easy reach of the best hiking trails in Colorado and only 15 minutes outside of central Colorado Springs. This is the ultimate Rocky Mountain Retreat!
Inside is bright and airy and styled with modern furnishings – the perfect place to stay for honeymooners. There's a separate bedroom, there's a gorgeous log-burning fireplace, and the nicest, biggest bathtub I've ever seen.
Newlyweds who love to hike will adore the mountain location. After a long day of exploring Colorado Springs, chill out on your private balcony and light up the fire pit.
Top 5 Airbnb Experiences in Colorado Springs
Now that you've got your accommodation sorted, next up is just what you should be getting up to in Colorado Springs. If you're wondering about that, don't worry; I've got you.
Airbnb doesn't just boast places to stay, but experiences curated by locals who'll show travellers the very best of their stomping ground. Not only will you get to see things from a local's point of view with an Airbnb Experience, but you may get to meet fellow travellers, too.
So, let's see what's on offer!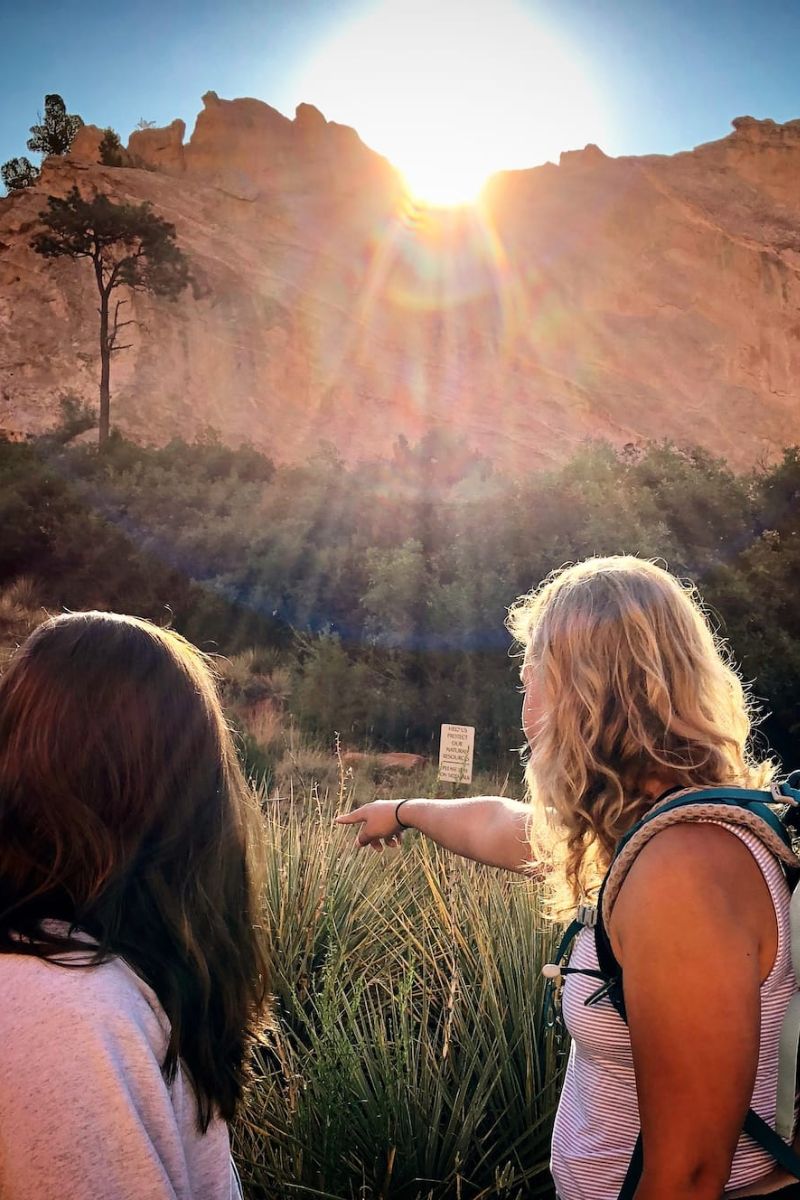 $65/person
Three and a half hours
Up to ten guests
Probably one the very best things to do in Colorado Springs, a visit to Garden of the Gods has to be on your itinerary when you're in town. But it can be pretty busy – and hot – in the middle of the day, so this Airbnb Experience has the solution: go early!
Not only will you miss the heat and the crowds, but you'll get to see things from a local perspective. Especially awesome if you're into nature.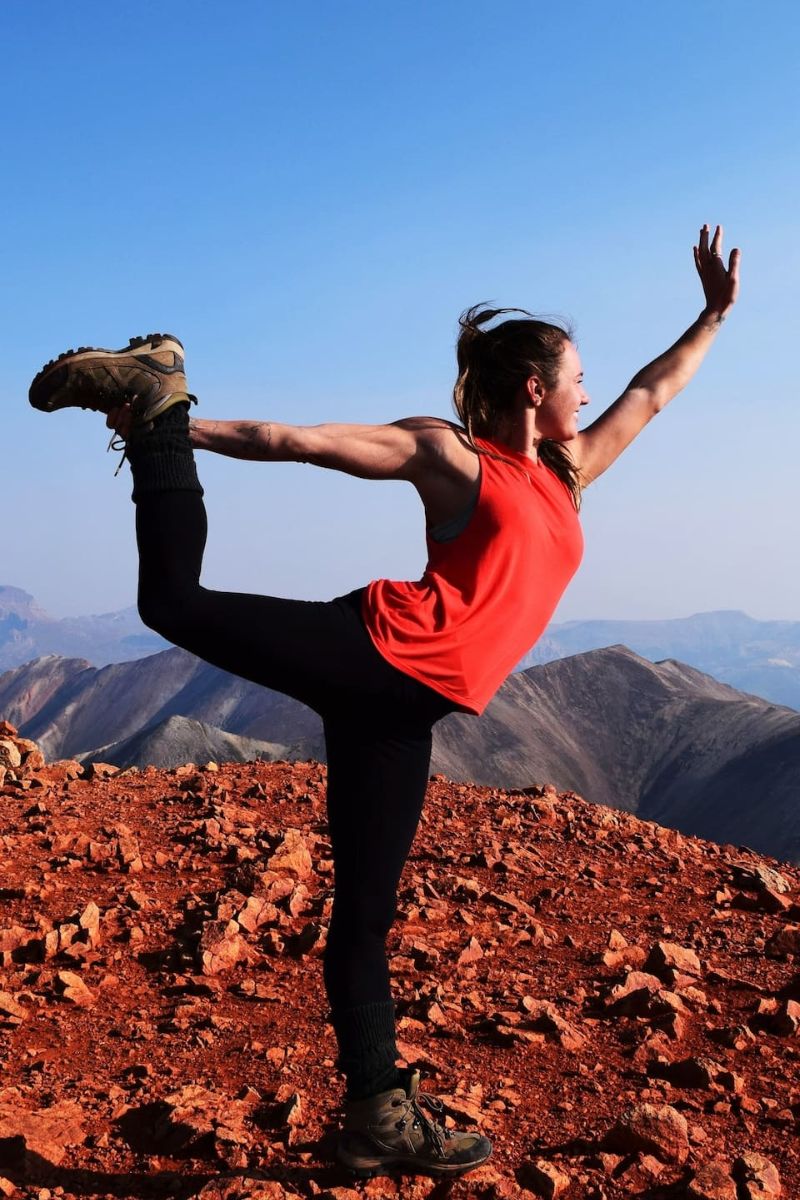 $75/person
Three hours
Up to ten guests
Yoga fan? Then practising some yoga and centring yourself in the middle of the absolutely stunning Red Rock Canyon is going to be a memorable and rewarding experience for you.
Even if you didn't bring your yoga gear with you, no worries: this Airbnb Experience provides a daypack complete with a water bottle, yoga mat, blanket and block. There's a half-hour of self-reflection time after the 40-60 minute session, too.
$25/person
Two hours
Up to eight guests
Brunch is good enough anyplace, really, but it's even better if you add a cool twist to it. If birdwatching is your thing, you're definitely going to be on board with this particular brunch.
Taking place at picturesque Pikes Peak, you'll get to eat your brunch alongside this scenic area's avian population, soak up the serenity of the place, and meet some like-minded people. It's super affordable, too.
$24/person
Three hours
Up to ten guests
Colorado Springs offers the chance for hiking in the surrounding mountains, biking in mountains, and skiing down mountains. All that stuff is pretty normal though, so how about something totally irregular, like playing a mountainside course of disc golf?
Yep, you read right. This 18-basket course is a whole lot of fun, but be warned; the mountain setting means it's going to be an actual workout at the same time!
$125/person
Four hours
Up to six guests
Airbnb Experiences in Colorado Springs don't have to be things you look back on – some of them actually offer the chance to take away a tangible souvenir for your efforts – like this glassblowing workshop.
After learning the basics, you get to play with molten glass and craft your own creation under the expert tutelage of a veteran glassblower. It's actually a super cool experience.
FAQs About Colorado Springs Airbnbs
Here's what people usually ask me about vacation rentals in Colorado Springs…
Don't Forget Your Colorado Springs Travel Insurance
ALWAYS sort out your backpacker insurance before your trip. There's plenty to choose from in that department, but a good place to start is Safety Wing.
They offer month-to-month payments, no lock-in contracts, and require absolutely no itineraries: that's the exact kind of insurance long-term travellers and digital nomads need.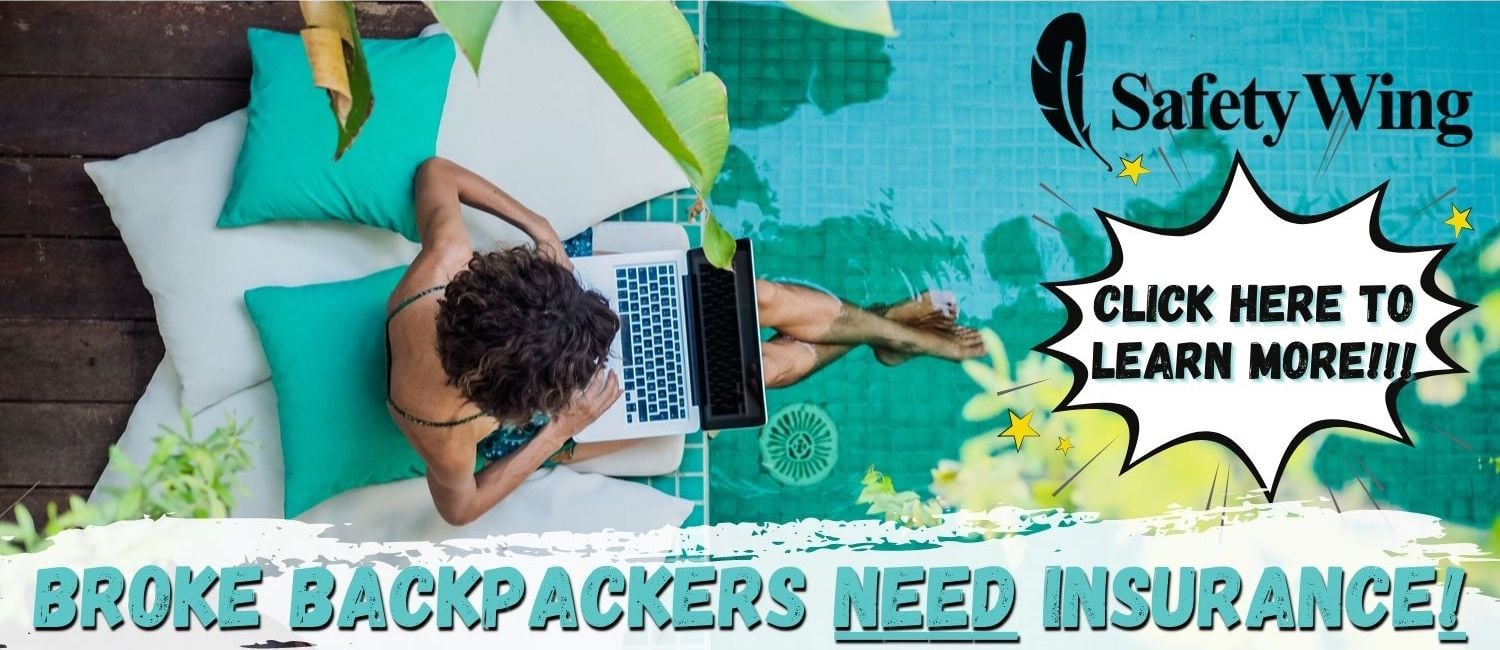 SafetyWing is cheap, easy, and admin-free: just sign up lickety-split so you can get back to it!
Click the button below to learn more about SafetyWing's setup or read our insider review for the full tasty scoop.
Final Thoughts on Colorado Springs Airbnbs
If you're reading this, you should now know all there is to know about Airbnbs in Colorado Springs.
I made sure to pack just about everything useful I could think of into this epic guide – from what you can expect from an Airbnb in this city and what types of accommodation are on offer to a selection of awesome properties to inspire your trip.
Whether you want to stay out of the way in a cosy cabin or a historic bungalow that's more central is more your thing, I'm certain there'll be something out there to suit your travel style.
And let's not forget those Airbnb Experiences; there's more to staying in Colorado Springs than just hiking and biking trails, right?
If you happen to be visiting from outside the US, now more than ever is a good time to have some solid travel insurance under your belt. Never leave home without it!
---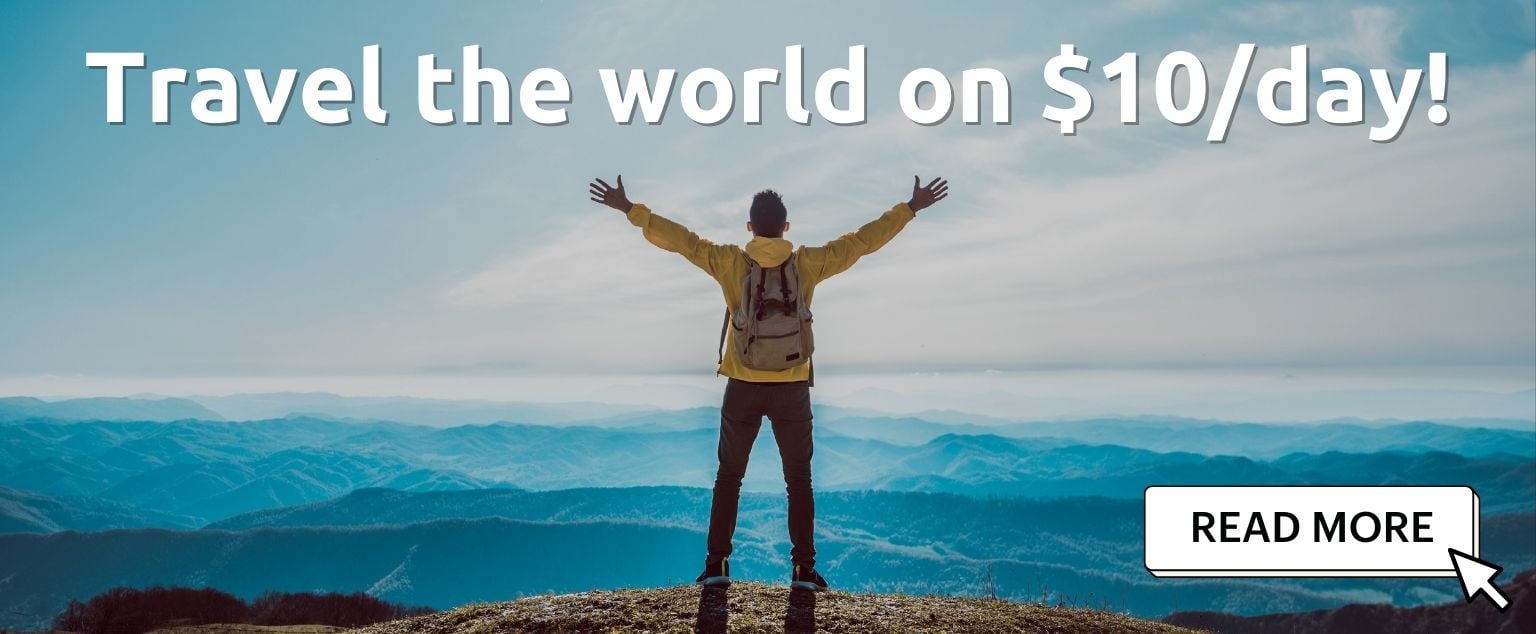 And for transparency's sake, please know that some of the links in our content are affiliate links. That means that if you book your accommodation, buy your gear, or sort your insurance through our link, we earn a small commission (at no extra cost to you). That said, we only link to the gear we trust and never recommend services we don't believe are up to scratch. Again, thank you!