Utah. Home to incredible natural beauty and spectacular national parks. From the majestic Red Rock to the trippy spires of Zion and Bryce Canyon National Parks, Utah will leave you speechless a lot of times.
Whether you want to visit the delicate stone arches or the surreal landscapes of Grand Staircase Escalante, you'll need more than just a couple of days to fit everything in.
Lots of travelers have only seen the South of Utah, and don't get us wrong, it's absolutely stunning down there, but the real hidden gems can only be found in the North.
Since it's not a massively popular backpacker destination, we've created this Backpacking Northern Utah Travel Guide, with all of the tips and tricks you'll need for a successful adventure. From safety and insurance to where to stay and eat, we've got everything covered for you.
Let's get right to it!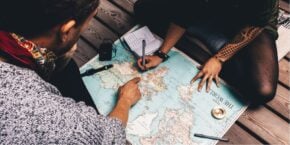 Heading Off-Grid? • Download This Guide as a PDF!
Sign up to The Broke Backpacker's EXCLUSIVE VIP AREA below and download our top backpacking guides as PDFs – go offline with peace of mind!
What to expect from Backpacking Northern Utah
If you're backpacking in the USA and spontaneously decide to explore the Northern part of Utah, you're definitely in for a treat. But only if you're properly prepared. With many outdoor activities, the area is perfect for sport-enthusiast, real adventurers, and travelers that don't mind getting a bit sweaty on the way.
With numerous mountains, lakes and reservoirs, pioneer and Native American heritage, and Utah's biggest cities, you'll need quite a bit of time on your hands to explore everything. Northern Utah is not a place where you can spend a weekend and expect to see all of the attractions. Even if you just want to road trip around the national parks, you'll need at least a week to fit everything in.
There are amazing mountainous parks and forests where you can ski, snowboard, hike, bike or camp, so you'll have to be prepared for your trip. Leave you flip-flops at home and pack your hiking boots instead, backpacking Northern Utah will be a real adventure!
Best Places in Northern Utah
Most people would have heard of Salt Lake City, the largest city in Utah, perhaps best known as the home to the headquarters of the Church of Jesus Christ of the Latter Day Saints – the Mormons. But what you may not realize is that while backpacking Northern Utah you can also see a lot more.
There are National parks brimming with dinosaur fossils, attractive historic towns, world-class skiing mountains, and endless other options. Knowing what you want to explore and see before you start your trip is highly recommended, especially when you have to calculate in the travel time in between the attractions.
We've listed the best places in Northern Utah, to make it a bit easier for you.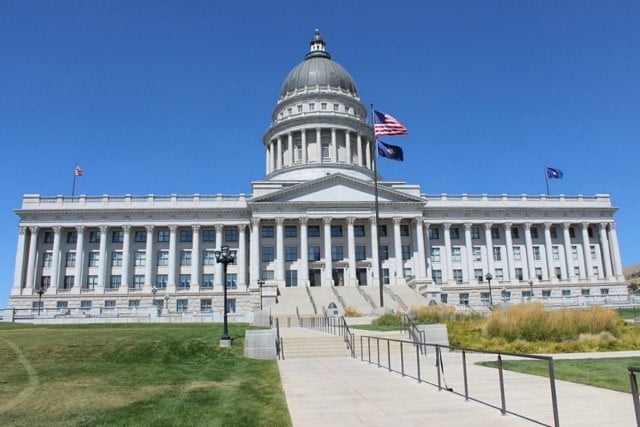 Discovering Mormon History in Salt Lake City
Even if you aren't even remotely religious, a visit to the Mormon stronghold of Salt Lake City is a must-do while backpacking Northern Utah. The city offers beautiful architecture, a riverside walking trail, and a beautiful Temple Square. The 35 acres of historic buildings are going to take you back in time.
If you're interested, the LDS Church offers free tours of a few buildings in Temple Square, where they talk about the roots of the religion.
Salt Lake City is an attraction in itself. If you're backpacking Northern Utah, the likeliness that you'll end up here is pretty high. Since there are so many things to do in Salt Lake City, some travelers simply get stuck here for quite some time.
Strolling the Historic 25th Street
Historic 25th Street, once derided as Salt Lake City's badass little sister, is now an attractive main street filled with unique stores, thriving restaurants, and cafes, all housed in beautifully restored brick buildings. Locals take pride in their lively street with regular festivals and a weekly Farmer's Market.
It is a vibrant and fun place to spend a Saturday morning in summer, with a variety of vendors selling locally made products and pretty much anything else you can think of. There are also food stalls and live music. 25th Street should definitely be on your list while backpacking Northern Utah.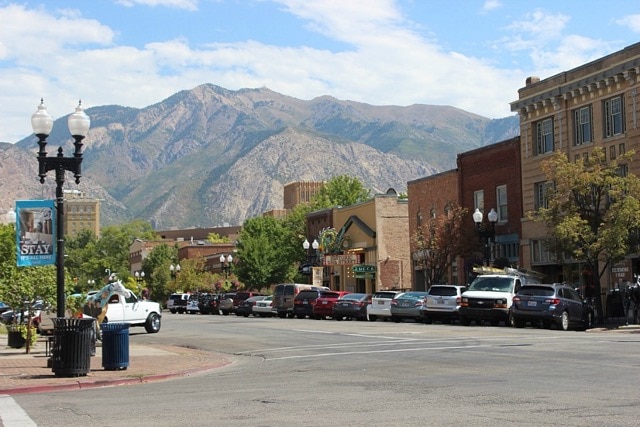 Experiencing the Beauty of Antelope Island
A starkly desolate place where bison and pronghorns roam, Antelope Island is an otherworldly delight. Only a short drive from Salt Lake City, it is the largest island in the Great Salt Lake and the perfect place to hike through yellowed grasslands and over rocky outcroppings.
You can admire the contrast of colors from the bright white of salt flats through to the vegetation of browns, greens, and reds. Swimming in the super salty (and floaty) Great Salt Lake where it is almost impossible to sink is a great experience too. You can be almost 100% sure that the only living souls you'll meet on this island are the furry bison – perfect for clearing the mind and getting inspired by nature.
If you want to relax and unwind in nature, you might also like to check out the USA yoga retreats in Utah for a more tranquil way of exploring the state.
Exploring the Vibrant Mountain Town of Park City
I love mountain towns with their super friendly communities, and cute main streets set amongst surrounding peaks. Park City is no exception. I only got to visit for a day but Park City instantly impressed me with its beautiful downtown filled with loads of excellent dining choices, art galleries, and boutiques. I even spied an original Banksy on one of the exterior walls of a building.
People watching is great here with so many local outdoorsy folk of different ages, stopping to chat with one another on the street. During the snowy wintertime, this town really comes into its own with world-class skiing at any of the nearby ski resorts. It also has the World's only ski-in gastro pub – definitely worth checking out!
Hiking in the Wasatch Mountains
This iconic mountain range stretches 160 miles from the Utah/Idaho border, south through central Utah. Anywhere you go while backpacking northern Utah, these mountains will be in view. The Wasatch Range is the western edge of the Rocky Mountains, and although not as lofty as the Colorado Rockies, the Wasatch are rugged and formidable, with a red tinge that makes them glow like hot embers at sunset.
There are many places to hike in these mountains. We chose to do a hike to the summit of Bald Mountain, from the Silver Lake Resort near Park City. This trail offered dramatic scenery of the Jordanelle Reservoir and surrounding peaks, windswept and exposed with only sparse vegetation. I slept comfortably in my camping hammock & woke up to the most incredible view! It wouldn't be a backpacking northern Utah trip without exploring the Wasatch Mountains.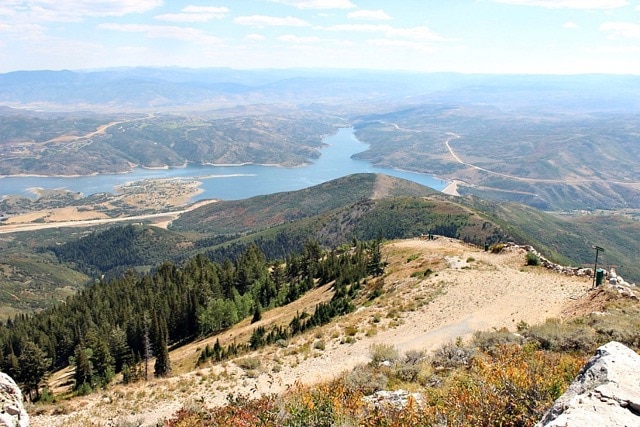 Soaking up the Small Town Charm in Logan
Cute and charming Logan, a small town about an hour north of Ogden, is a great day trip destination. With a stroll-able main street perfect for grabbing a bite to eat and exploring the shops on vibrant Federal Ave, Logan is quintessential, small-town America.
From Logan you can continue driving further north, through the stunning Logan canyon where you can hike, and leaf peep in Fall. End the drive at peaceful Bear Lake, which straddles the border of Utah and Idaho: a refreshing spot with sandy beaches and cool waters to swim in during hot summer days.
Experience Prehistory at Dinosaur National Monument
See the wall of over 1,500 dinosaur bones at the Quarry Exhibit Hall, hike above a stunning canyon surrounded by multi-colored rock mountains, and drive through spectacular desert landscapes – Dinosaur National Monument offers so much to see and do. Straddling the border between Utah and Colorado, Dinosaur National Monument is one of the best places in the world to see Jurassic period dinosaur remains.
The park is also known for its petroglyphs, left by the Fremont people approximately 1,000 years ago. This virtually unknown National Park was a memorable destination for me while backpacking northern Utah.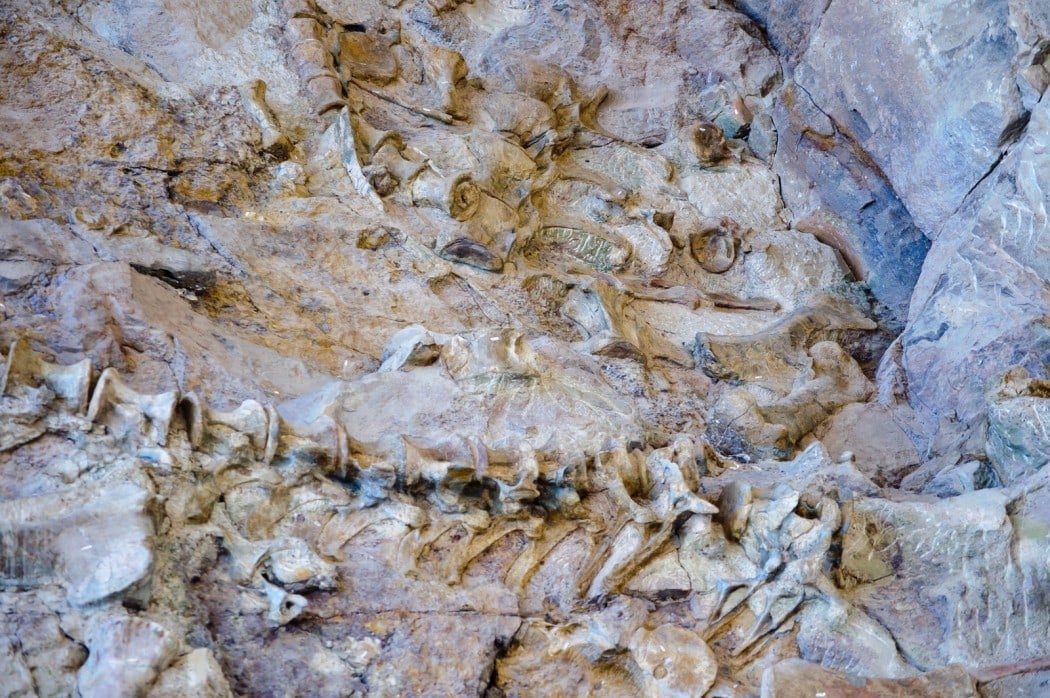 Tubing the Weber River
The ultimate way to cool off in the hot summer months is tubing the Class II rapids of the windy Weber River. It is a popular pastime for locals and visitors alike. It's two hours of blissful floating – with the occasional adrenaline rush when you hit tumultuous rapids – along a river that takes you under gorgeous red mountains, pulling up onto rocky beaches for breaks along the way.
You can also get your own tubes and lifejackets (mandatory and regulated) and do it yourself, but you will need two vehicles for this. The starting lot is off of exit 112 on Highway 84, with the end lot located at exit 108. Alternatively, you can do it through a company called Barefoot Tubing which is based out of Morgan, a small town north-east of Salt Lake City. Either way – if you are backpacking northern Utah this summer, you should definitely do it!
To find out more about white water adventures in Utah, check out this post on rafting the Green River.
Scrambling into Willard Canyon
Definitely not for the faint of heart, Willard Canyon is all overgrown trails, steep and narrow with slippery gravel. Make sure you wear sturdy shoes for this. We may have only ventured in part of the way, but what we did see was beautiful, as was the view of the Great Salt Lake, glimpsed while trying to navigate the precarious path.
Even if you don't try entering the canyon, it is a beautiful spot to admire the lake and the surrounding mountains and there are trails down to the small Willow Creek Park. It's a nice stopover if you are heading between Logan and Ogden/Salt Lake City.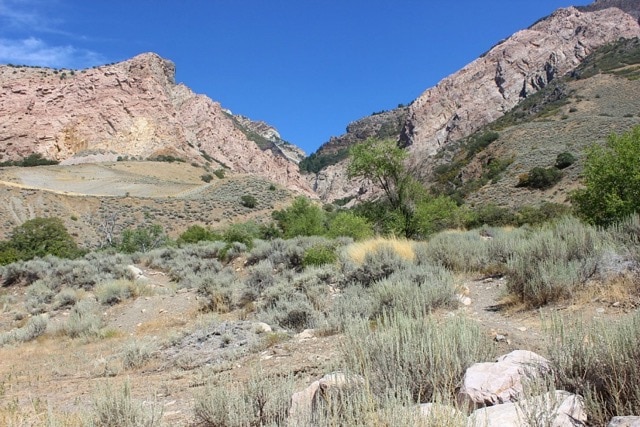 Backpacker Accommodation in Northern Utah
IN A RUSH? THIS IS OUR FAVORITE HOSTEL IN UTAH!
Budget accommodation options in Northern Utah are plentiful. Backpackers can choose anything from camping grounds, B&Bs in Utah, and simple hostels in Salt Lake City to cabins in Park City, and everything in between. Couchsurfing is another popular option.
You'll find hostel and Couchsurfing options mainly in the bigger cities like Ogden, Salt Lake City, and City Park. If your budget allows it, you could also have a look at the great Airbnbs in Salt Lake City – there are some unique hidden gems that hardly anyone knows about.
A great way to explore the US is by getting an RV (recreational vehicle). You can easily find RV parks and campgrounds near Salt Lake City. Staying in an RV will give you more freedom than any of the other accommodation types.
Here are a few options for accommodation while backpacking northern Utah:
Camping in Northern Utah
KOA Salt Lake City: The closest full-service RV Park to Salt Lake City, this KOA also offers spots for tents. It has a pool, a hot tub and even a camp kitchen. There is a free shuttle into Temple Square.
Jordanelle State Park: Located close to Park City in the beautiful Heber Valley, Hailstone Campground in Jordanelle State Park offers tent and RV camping with full hook-ups, on the shores of a reservoir that is popular with boaters and fishermen.
Antelope Island State Park: There are four small, basic camping grounds on Antelope Island open to tents and self-contained RVs.
Willard Bay State Park: Only a 20-minute drive from Ogden off the highway north to Logan, Willard Bay State Park offers camping right on the Great Salt Lake with a swimming beach, marina, and hot showers. There are three camping grounds within the park offering tent camping and full-RV hookups.
Dinosaur National Monument: There are three campgrounds located in the Utah section of the National Monument: Split Mountain, Green River and Rainbow Park. All of the camping grounds offer basic facilities with no showers or hook-ups.
Apart from Camping, there are some great hostel options you can choose from. Before you book, make sure where you want to stay.
If you're staying in Salt Lake City, there are lots of neighborhoods to stay in and you can get quite lost. It helps to know what you want to explore so you won't end up staying miles from the attractions you want to see.
If you're interested in staying in amongst nature, check out our guide to the best cabins in Utah.
Where to Stay in Utah

| Location | Accommodation | Why Stay Here?! |
| --- | --- | --- |
| Salt Lake City | Park City Hostel | This upscale Hostel accommodation helps make your stay affordable and comfort. It's home for snow bunnies & athletes who like the hit the slopes. |
| Salt Lake City | Camelot Inn and Hostel | A basic but affordable hostel offering private rooms and male/female dorms. Close to downtown Salt Lake City and Temple Square. Free parking and wifi. |
| Salt Lake City | Avenues Hostel | Friendly hostel in a quiet residential neighbourhood close to downtown. Private rooms and male/female dorms. Free wifi, cable TV and breakfast. |
What to Pack for Northern Utah
On every adventure, there are six things I never go traveling without:
Somewhere to hide your cash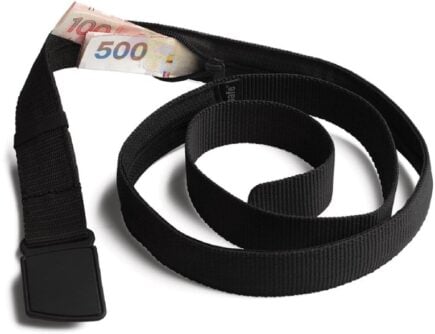 Somewhere to hide your cash
Travel Security Belt
This is a regular looking belt with a concealed pocket on the inside – you can hide up to twenty notes inside and wear it through airport scanners without it setting them off.
For those unexpected messes
For those unexpected messes
Microfiber Towel
Hostel towels are scummy and take forever to dry. Microfibre towels dry quickly, are compact, lightweight, and can be used as a blanket or yoga mat if need be.
When the power goes out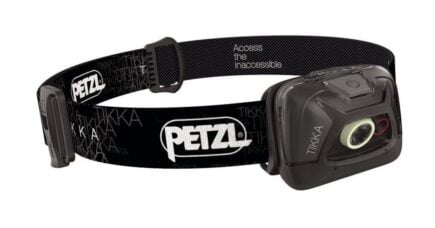 When the power goes out
Petzl Actik Core Headlamp
A decent head torch could save your life. If you want to explore caves, unlit temples, or simply find your way to the bathroom during a blackout, a headtorch is a must.
A way to make friends!
A way to make friends!
'Monopoly Deal'
Forget about Poker! Monopoly Deal is the single best travel card game that we have ever played. Works with 2-5 players and guarantees happy days.
To stay a clean backpacker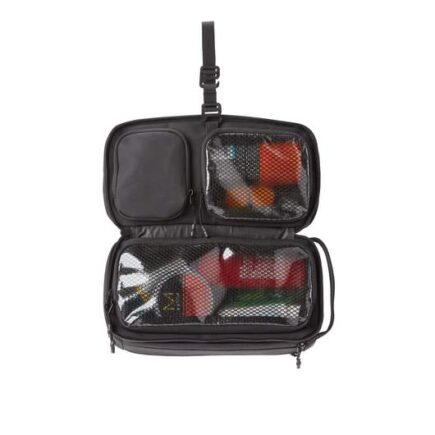 To stay a clean backpacker
Hanging Toiletry Bag
I always travel with a hanging toiletry bag. It's a super-efficient way to organize your bathroom stuff. This one by Nomatic is splash-proof and made to last.
For plenty more inspiration on what to pack, check out my full backpacking packing list.
Books to read about Northern Utah/ Travel Resources
Check out Backpacker Safety 101 for tips and tricks to stay safe whilst backpacking.
Pick yourself up a backpacker security belt to keep your cash safe on the road.
I strongly recommend travelling with a headlamp whilst in Northern Utah (or anywhere really – every backpacker should have a good headtorch!) – check out my post for a breakdown of the best value headlamps to take backpacking.
Travel Insurance for Northern Utah
Traveling without insurance would be risky so do consider getting good backpacker insurance sorted before you head off on an adventure.
I have been using World Nomads for some time now and made a few claims over the years. They're easy to use, professional and relatively affordable. They may also let you buy or extend a policy once you've started your trip and are already abroad which is super handy.
If there's one insurance company I trust, it's World Nomads.
ALWAYS sort out your backpacker insurance before your trip. There's plenty to choose from in that department, but a good place to start is Safety Wing.
They offer month-to-month payments, no lock-in contracts, and require absolutely no itineraries: that's the exact kind of insurance long-term travellers and digital nomads need.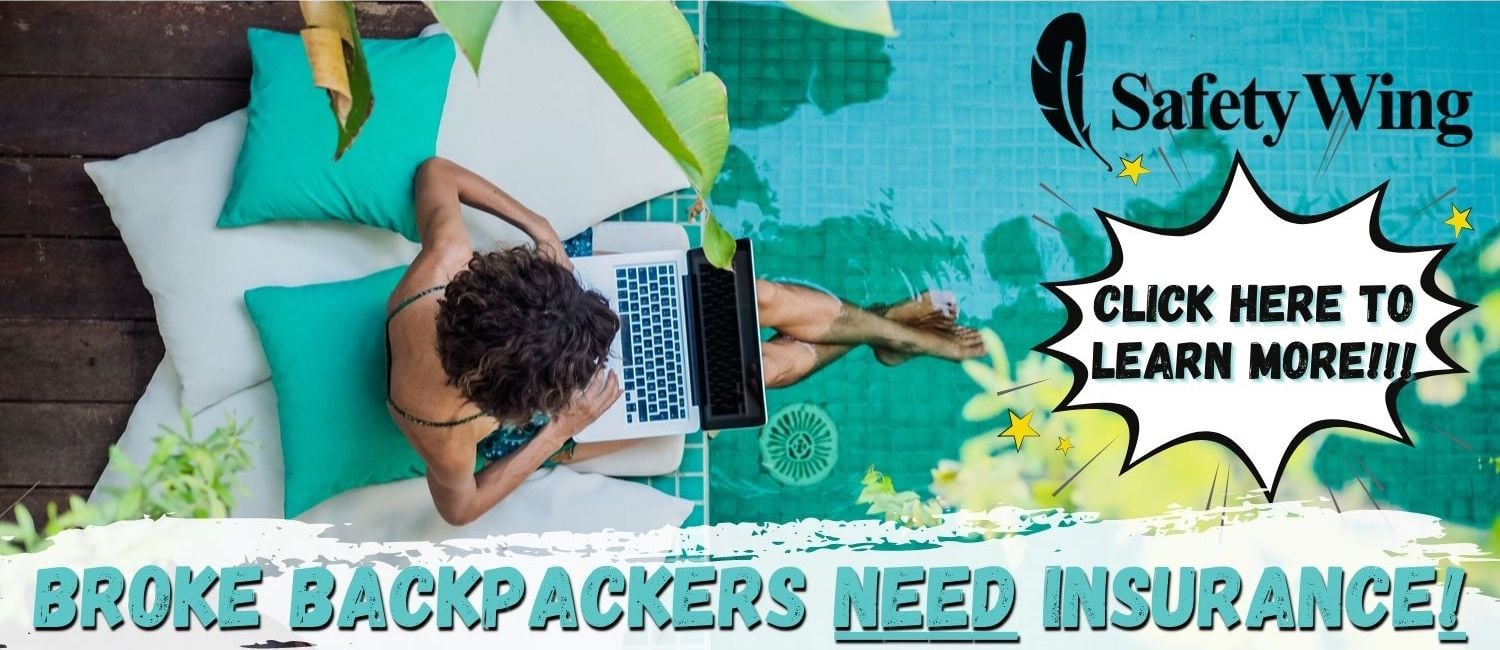 SafetyWing is cheap, easy, and admin-free: just sign up lickety-split so you can get back to it!
Click the button below to learn more about SafetyWing's setup or read our insider review for the full tasty scoop.
Northern Utah Travel Guide – Getting In and Around
As with most of the United States, northern Utah is best explored by car so if you have your own vehicle, getting around will be easy. If not, hiring a car will be your best bet and with prices starting from around $18 per day, this is a cost effective option, especially if you are backpacking northern Utah with a group and can split the cost.
Alternatively, getting between Salt Lake City Airport, Salt Lake City, and Ogden is easy and cheap with regular trains. There are also regular buses between Salt Lake City and Park City. Getting to smaller towns and natural attractions such as Antelope Island would be difficult without a car but you could look into ride sharing or taking a tour.
Uber is hand's down the best way to get around cities, the price is locked in on the app so you can't get ripped off and it will always work out cheaper than travelling by taxi. Click here and your first three rides are discounted (plus my next ride will be too – cheers!).
Have you sorted your accommodation yet?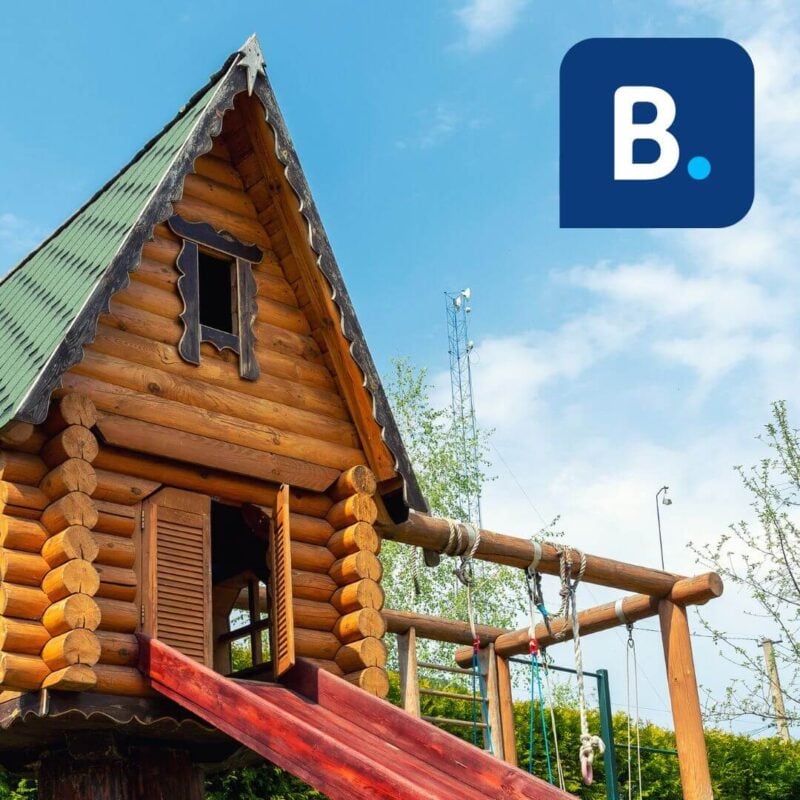 Get 15% OFF when you book through our link — and support the site you love so dearly 😉
Booking.com is quickly becoming our go-to for accommodation. From cheap hostels to stylish homestays and nice hotels, they've got it all!
View on Booking.com
Northern Utah Backpacking Costs
Top Tips for Budget Backpackers exploring Northern Utah
To keep your spending to an absolute minimum whilst backpacking Northern Utah I recommend sticking to the three basic rules of budget adventuring….
Hitchhike: Thumb a ride! People are generous and forthcoming. It would be a shame not to give this a shot. Hitchhiking in Northern Utah is an ace way to keep your transport costs down.
Camp: With plenty of gorgeous natural places to camp at as well as numerous campsites, Utah is an excellent place to carry a tent. If you're craving some company or local experience, jump on Couchsurfing or Airbnb and get a kickass local taste of the place.
Cook your own food: Carry a pocket rocket stove on your backpacking trip. Use this little guy to cook up some quick meals for you and your amigos. So get cooking and save a ton of money!
Pack a travel water bottle and save money every day!
The USA's National Parks are Expensive… Unless You Have FREE ENTRY!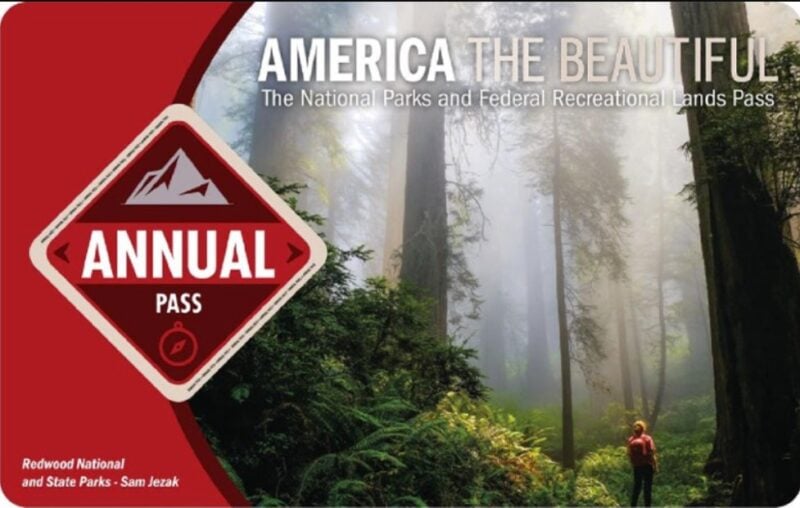 Planning on hitting up a few parks during your grand USA adventure? Visiting two of them can run you $70 in entry fees alone. Or you buy the 'America the Beautiful Pass' for $80 and gain FREE UNLIMITED ACCESS to 2000+ federally managed sites including ALL national parks.
You'd have to be a dunce not to invest.
BUY THE PASS
Volunteering in Utah
Long term travel is awesome. Giving back is awesome too. For backpackers looking to travel long-term on a budget in Utah whilst making a real impact on local communities, look no further than Worldpackers. World Packers is an excellent platform connecting travelers with meaningful volunteer positions throughout the world.
In exchange for a few hours of work each day, your room and board are covered.
Backpackers can spend long periods of time volunteering in an awesome place without spending any money. Meaningful life and travel experiences are rooted in stepping out of your comfort zone and into the world of a purposeful project.
Worldpackers opens the doors for work opportunities in hostels, homestays, NGOs, and eco-projects around the world. We've tried and approved them ourselves – check out our Worldpackers in-depth review here.
If you're ready to create a life-changing travel experience and give back to the community, join the Worldpacker community now. As a Broke Backpacker reader, you'll get a special discount of $10. Just use the discount code BROKEBACKPACKER and your membership is discounted from $49 a year to only $39.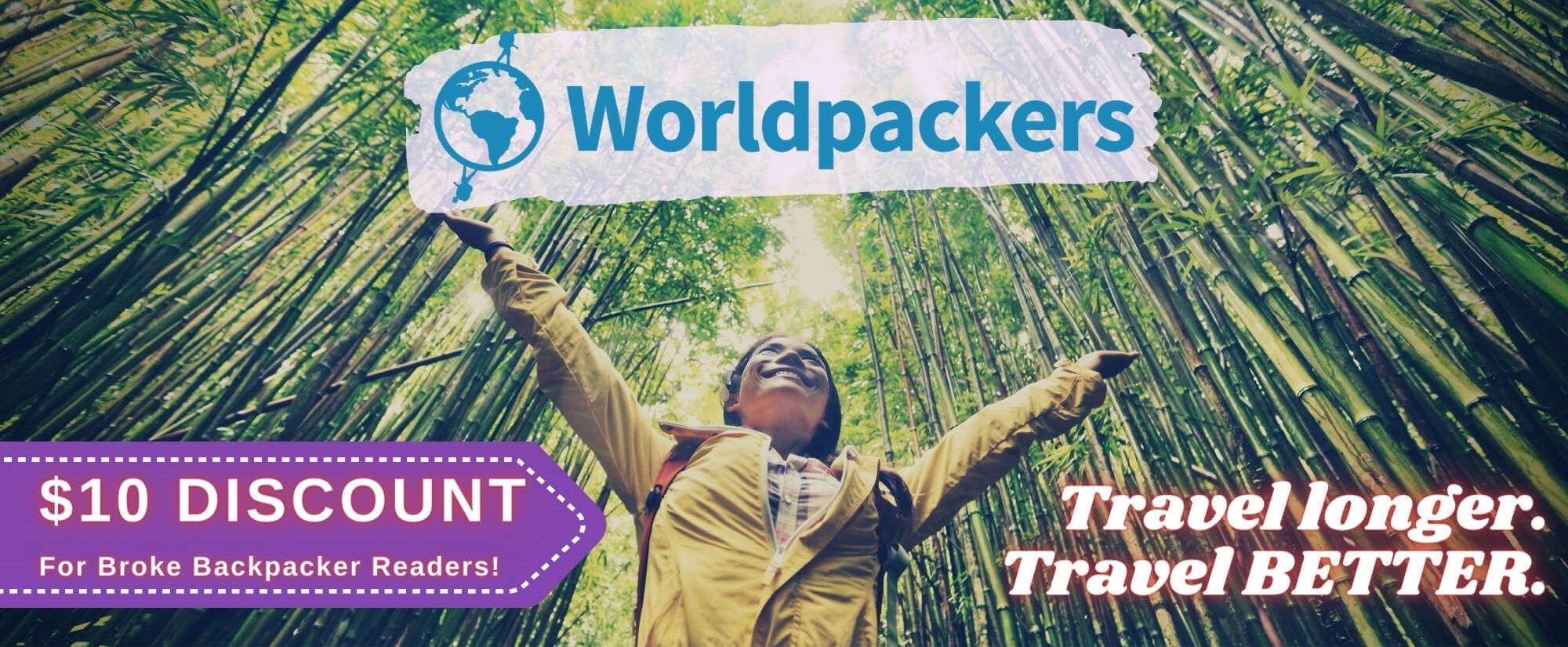 Worldpackers: connecting travellers with meaningful travel experiences.
Make Money Online Whilst Backpacking in Utah
Traveling or living in Utah long-term? Keen to make some cash when you are not exploring the desert?
Teaching English online is a great way to earn a consistent income—from anywhere in the world with a good internet connection. Depending on your qualifications (or your motivation to obtain qualifications like a TEFL certificate) you can teach English remotely from your laptop, save some cash for your next adventure, and make a positive impact on the world by improving another person's language skills! It's a win-win! Check out this detailed article for everything you need to know to start teaching English online.
In addition to giving you the qualifications to teach English online, TEFL courses open up a huge range of opportunities and you can find teaching work all over the world. To find out more about TEFL courses and how you can teach English around the world, read my in-depth report on teaching English abroad.
Broke Backpacker readers get a 35% discount on TEFL courses with MyTEFL (simply enter the code BACKPKR), to find out more, please read my in-depth report on teaching English abroad.
Whether you are keen to teach English online or looking to take your teaching game a step further by finding a job teaching English in a foreign country, getting your TEFL certificate is absolutely a step in the right direction.
Must-Try Experiences in Northern Utah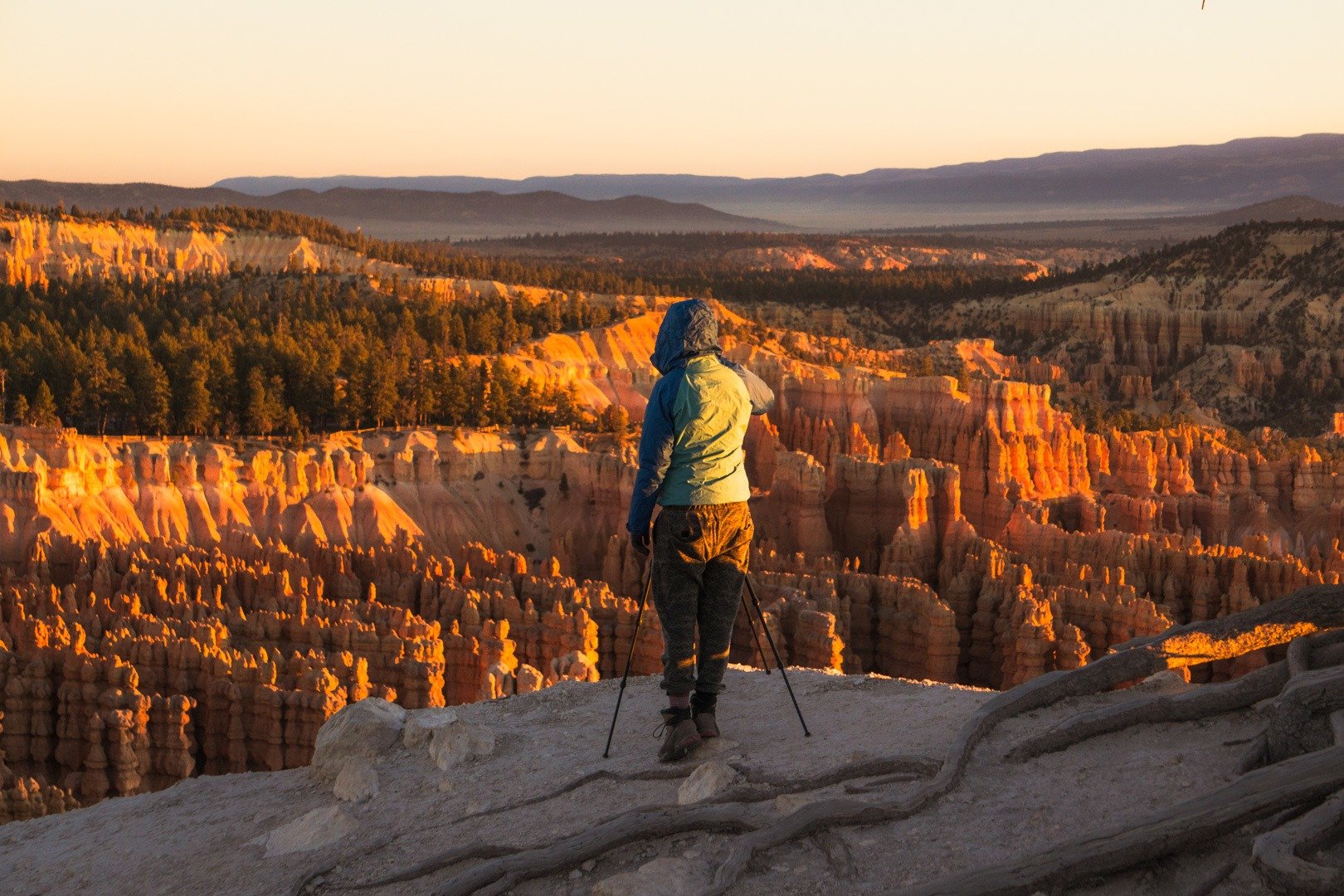 What to Eat and Drink
I never came close to experiencing all that the northern Utah dining scene has to offer but I tried to at least get a feel for it. From home-cooked fare to inventive and diverse international offerings, I was really impressed by what I ate during my time here. Here is a selection of the culinary highlights of my backpacking trip to northern Utah.
Where to Eat in Salt Lake City
Lion House Pantry Restaurant – Cafeteria style Restaurant serving homestyle fare located next to Temple Square, is housed in the former residence of the second leader of the Church of Jesus Christ of the Latter Day Saints – Brigham Young. They have daily specials – we tried the artichoke chicken with mashed potatoes which was delicious – and all meals come with a free house-made roll, best spread with Utah's famous honey butter.
JDawgs – Simple but lovingly made hot dogs can be found at Utah institution, JDawgs. They are said to be the best in Utah and are cheap to boot. Perfect for a quick meal.
Spitz – Mediterranean street food with a focus on doner kebabs, Spitz is a cheap and tasty destination for lunch or dinner in downtown Salt Lake City.
Jackalope Lounge – Salt Lake City doesn't have a lot of nightlife, but if you are looking for a few local beers in a friendly but simple dive bar, Jackalope Lounge will do the trick. We went in the early evening and it was pretty quiet but I have heard it gets pretty busy later on.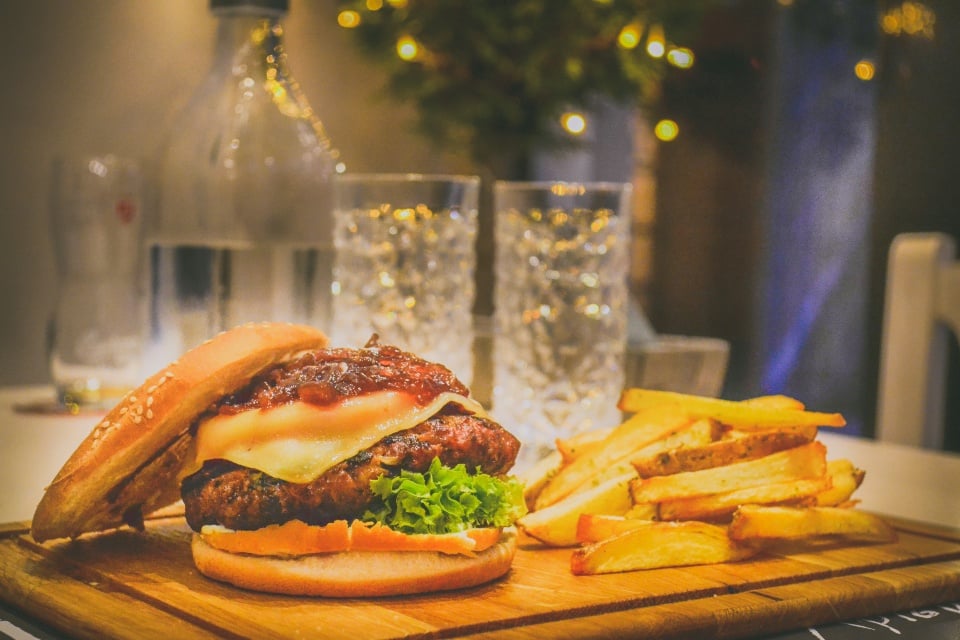 Where to Eat in Logan
Caffe Ibis – Located on funky Federal Ave, Caffe Ibis didn't have a table free when we went past. This bustling cafe prides itself on their coffee, which they roast onsite. The food menu also looked delicious, with inventive salads and sandwiches with a big focus on fresh seasonal, local and organic food.
Bluebird Restaurant – Founded in 1914, this genteel restaurant with an old-fashioned atmosphere offers sit down dining with classic dishes at very affordable prices. I was so impressed with my Bluebird chicken which came in a sweet and spicy sauce and was served with perfect mashed potatoes and gravy. Their locally made pie is also definitely worth saving room for. A must visit while backpacking northern Utah.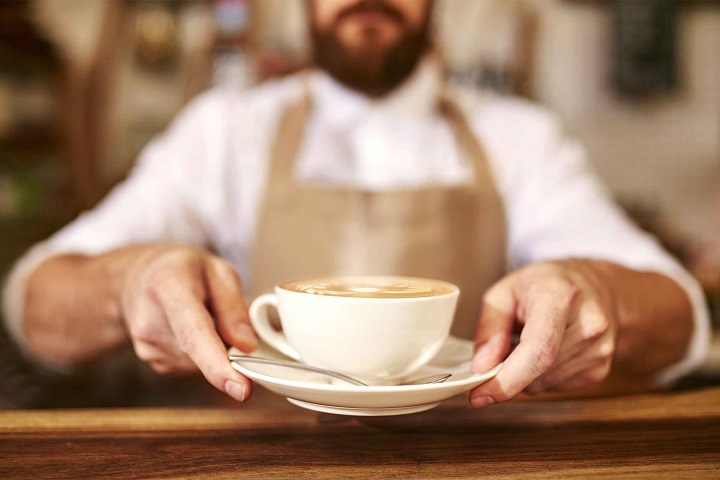 Where to Eat in Ogden
World Famous Pho Noodle House and Grill – Quite a claim and I doubt it is actually world famous but the Pho Ga here is pretty damn awesome. I had been craving a good Pho and this place delivered.
Two-Bit Street Cafe – Fresh home-cooked food surrounded by old-timey decor, I loved their two-bit bleu chips – thick cut potato chips smothered in mornay sauce and chunks of blue cheese.
Roosters Brewing Company and Restaurant – Unlike in Colorado, Brew Pubs and Restaurants are not a dime a dozen in Utah due to it's super strict liquor laws. Roosters was actually the only one I went to during my time in northern Utah, luckily the beer and food were both great. Sitting on their sunny front patio made the experience even better.
Lighthouse Lounge – We dropped into this dive bar on historic 25th street for a few afternoon beverages and they have a great selection of craft beer on tap including the awesome huckleberry cream ale from Laughing Dog Brewing in Idaho. Lots of local choices too.
Where to Eat in Park City
Main Street Deli – We only had a coffee here but this little Deli, a Park City mainstay since 1977, has a buzzing atmosphere and the breakfast menu looked awesome.
Peace, Love and Little Donuts – With a eclectic selection of small donuts on offer, I was one very happy donut lover when I found this place. LOVED the strawberry french toast and maple bacon donuts but I could have easily eaten any of the beautifully displayed treats.
501 on Main – Lunch on the sun-drenched patio of 501 on Main, watching Park City life go by is one of my favourite memories of visiting this mountain town. It was hard to choose from their inventive menu but I ended up going with the lobster bisque with a side salad of beets with apricots and gorgonzola. Absolutely no regrets.
O'Shucks Bar and Grill – I didn't get a chance to visit myself but my boyfriend's brother lived in Park City for a while and he heartily recommends O'Shucks for a fun night out. They offer great food and drink deals from Mondays through to Wednesdays including $3 beers and wines and $3 burgers. There is also a location in SLC.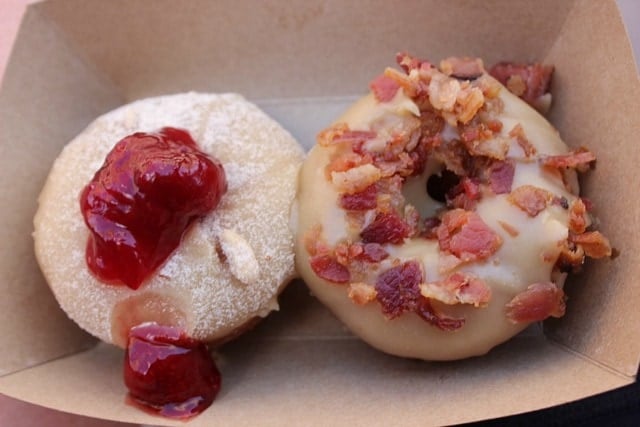 Being a Responsible Backpacker in Utah
Reduce your plastic footprint: Perhaps the best thing you can do for our planet is to make sure you do NOT add to the plastic problem all over the world. Don't buy one-use water bottles, the plastic ends up in landfill or in the ocean. Instead, pack a tough travel water bottle.
Go and watch A Plastic Ocean on Netflix – it'll change how you view the plastic problem in the world; you need to understand what we are up against. If you think it doesn't matter, get off my fucking site.
Don't pick up single use plastic bags, you're a backpacker – take your daypack if you need to go to the shop or run errands.
Bear in mind, that many animal products in countries you travel through will not be ethically farmed and won't be of the highest quality. I'm a carnivore but when I'm on the road, I only eat chicken. Mass-farming of cows etc leads to the rainforest being cut down – which is obviously a huge problem.
Need more guidance? – Check out our post on how to be a responsible backpacker.
Utah is full of beautiful places. Some of my favorite national parks in the USA are in Utah. They're incredible! Do your part to help preserve their splendor for future generations.
I know it can be hard, but do your best to use the least amount of plastic water bottles that you can. Refill the ones that you do buy! Use a Grayl Geopress. Refill at your hostel! There are plenty of ways to reduce plastic!!!
---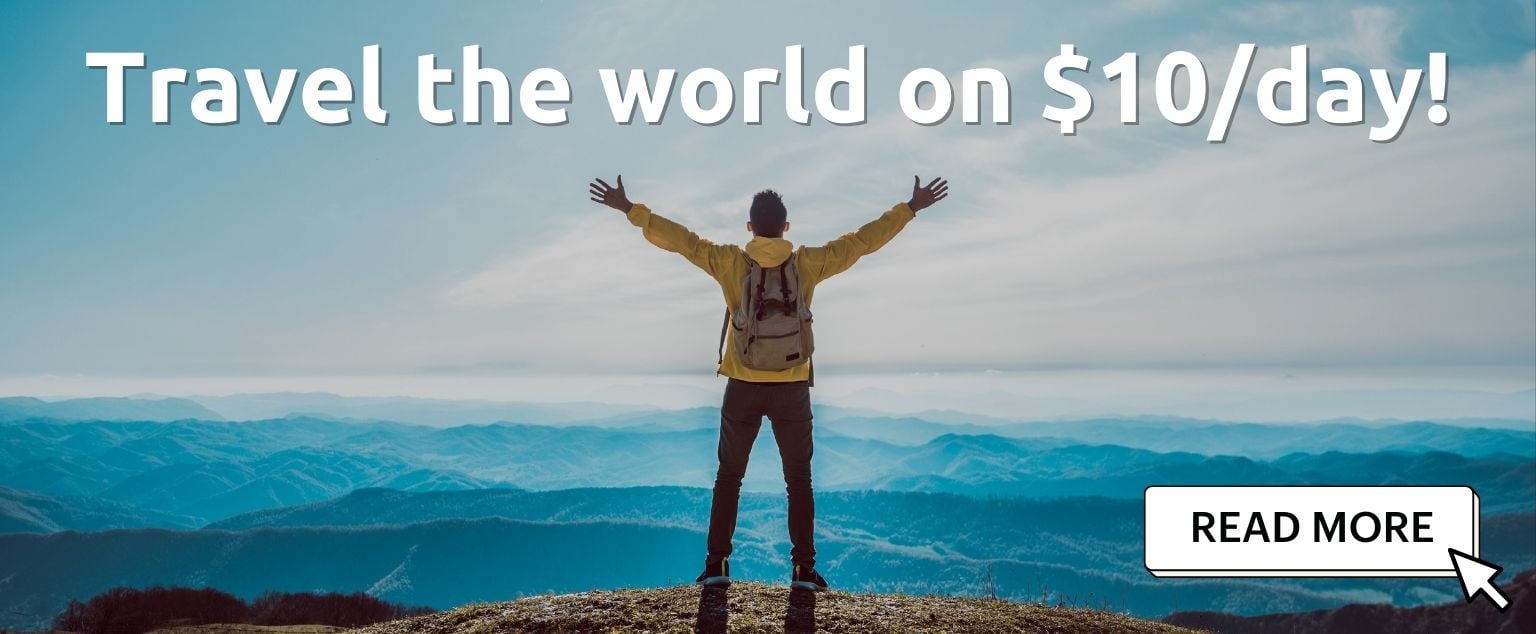 And for transparency's sake, please know that some of the links in our content are affiliate links. That means that if you book your accommodation, buy your gear, or sort your insurance through our link, we earn a small commission (at no extra cost to you). That said, we only link to the gear we trust and never recommend services we don't believe are up to scratch. Again, thank you!
About the Author
Katie Bell
A self-professed crazy cat lady and world traveler, Katie is originally from New Zealand but has been living abroad and travelling the world for over 12 years. She is currently based between the US and New Zealand, where she is learning the ropes to this digital nomad thing and trying to see more of this wonderful world we live in.