There's nowhere on earth quite like Utah's capital, Salt Lake City. Although it's home to more than 1 million people, it still has the feel of a small town with plenty of awesome green spaces and cool places to eat and drink. It's also the headquarters of the Mormon religion, and visiting Temple Square is a must-do while you're in town!
If you're headed to Salt Lake City, you're gonna need somewhere to stay and with so many accommodation choices, it's hard to know what to do. We have carefully selected the best Salt Lake City Airbnbs to make your trip that little bit extra special whatever your budget.
Let's take a closer look at the best rentals in Salt Lake City.
Quick Answer: These are the Top 5 Airbnbs in Salt Lake City
OVERALL BEST VALUE AIRBNB IN SALT LAKE CITY
OVERALL BEST VALUE AIRBNB IN SALT LAKE CITY
Historic Treasure
> $$
> 3 guests
> Awesome location
> Complimentary tea and coffee
BEST HOMESTAY IN SALT LAKE CITY
BEST HOMESTAY IN SALT LAKE CITY
Private room in bright home
> $
> 2 guests
> Full access to common areas
> Comfy and bright
BEST AIRBNB FOR COUPLES IN SALT LAKE CITY
BEST AIRBNB FOR COUPLES IN SALT LAKE CITY
City Den Downtown Studio
> $$
> 2 guests
> High speed internet
> Assigned Parking
BEST AIRBNB FOR FAMILIES IN SALT LAKE CITY
BEST AIRBNB FOR FAMILIES IN SALT LAKE CITY
Modern home by Liberty Park
> $
> 2 guests
> Fully equipped kitchen
> 55 inch Roku TV
BEST LUXURY AIRBNB IN SALT LAKE CITY
BEST LUXURY AIRBNB IN SALT LAKE CITY
Industrial style downtown loft
> $$$$
> 6 Guests
> Jacuzzi tub
> Soda station
Why Stay in an Airbnb?
Local Experience: Having a local as a host means you can find out all the best places to visit and things to do that are off the beaten tourist track. That doesn't just go for Salt Lake City, but for all travel destinations in the USA.
Unique Properties: A vacation is a break from the norm, so why not stay in a property that reflects that? Airbnb is where to find the coolest and most unusual places to stay!
Privacy: Cabins, chalets, and treehouses mean you and your companion(s) can get the break you need without anyone else interfering.
Affordability: When it comes to value for money, Airbnbs offer so much more than hotels at the same price.
Airbnb Experiences: It's not all about where to stay – check out what there is to do in Salt Lake City with Airbnb Experiences!
Want to keep your money safe?
You should always have emergency cash hidden on you – pick up this awesome security belt with its hidden pocket before you travel, it's perfect for hiding money, a passport photocopy.
The Top 15 Airbnbs in Salt Lake City
Overall best value Airbnb in Salt Lake City | Historic Treasure
3 Guests
Complimentary tea and coffee
If you're looking for something that combines price, comfort, and quality, look no further than this awesome Salt Lake City Airbnb. Oh, and we really can't complain about the location. It's just a block away from Temple Square! Although it's in such a good spot, you'll be able to get a good night's sleep as the neighbourhood is pretty quiet.
If you're road tripping through the US with your car or rental, there's more good news. A parking permit is provided so that you can have your car right outside. If you don't have a car to park, you can get started on the complimentary tea and coffee even quicker!
Staying in Utah's capital on a shoestring? Good news! Here's the best short term rental in Salt Lake City if you planning to keep costs down. A low price doesn't mean you have to compromise on quality though – you get a king bed in this awesome spot. The room is simply decorated and very clean, and you'll also have access to the kitchen and living room.
Not only that, if you fancy a game of pool, there's a table in the basement! Location is a bonus – you're within walking distance of Downtown. There's also a park and several restaurants nearby.
$
Laptop friendly workspace
2 Guests
Designed with local reclaimed materials
You know how it is as a Digital Nomad. You're going to be spending plenty of time in your apartment working so you don't want to be in a dark depressing room with bare walls, right? Well, check out this place. This design is modern, comfortable, and even listed as hip DIY culture! Lots of the rooms furniture and decoration is made from recycled materials from the local area. It's certainly a cool place to chill out and work. Also, there's a superfast Wi-Fi connection and a desk. Probably the most important things to look for if you're a digital nomad!
2 Guests
Come and go when you please
When the hosts call their place solo travellers base camp, you'd expect it to be the best Airbnb in Salt Lake City for a solo traveller. And this place is! The thoughtful decoration includes a large wall map and a comfy single bed. The price can't be ignored either – it's one of the best value rentals in Salt Lake City. Added in, you can use the kitchen as much as you want to prepare your own meals. You're also welcome to use most of the common areas of the house too. If you've any questions about what to do in town, just ask your friendly hosts for their assistance!
The BEST Travel Backpack?!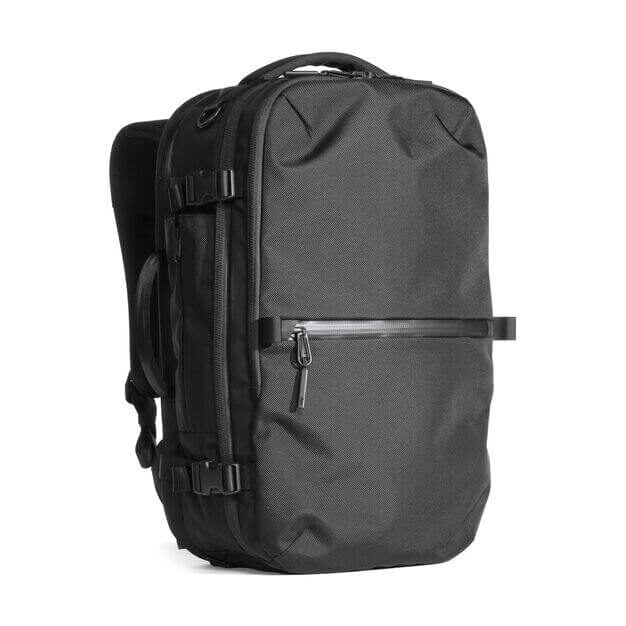 Pssssst! Not picked the perfect travel backpack yet? The Broke Backpacker team has tried out over thirty backpacks this year! Our favourite travel backpack is the Aer Travel Pack 2.
View on AER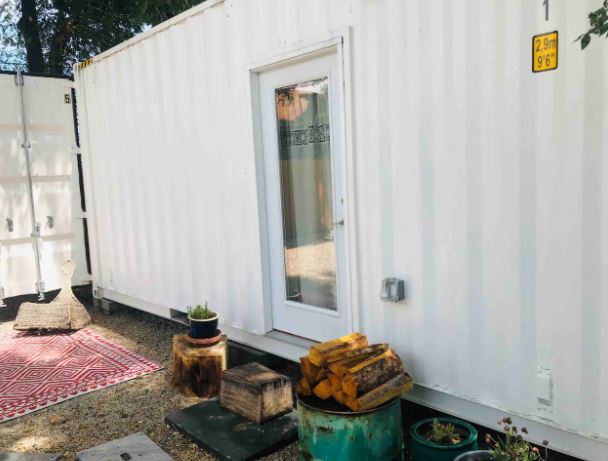 $
One block from the nightlife
2 Guests
Outdoor seating area and BBQ
"A house is a machine for living in". Never has Debussy's proclamation been better realised than with this Airbnb – it's literally a shipping container in the middle of Salt Lake city. Talk about functional!
Just one block away from the main bars, restaurants, and even an independent movie theatre, you'll find this a cool place to stay. In fact, this shipping container might just be the most unusual Airbnb in Salt Lake City! After a night out and the short walk home, relax onto the Tempurpedic mattress and a view of downtown if you're on the top bunk.
On a romantic getaway with the other half? In that case, it's not just any old place that will do. At least if you want to go home still together! Luckily this awesome downtown den is one of the coolest and most stylish apartments in Salt Lake City. That indoor brickwork somehow manages to be cool, industrial, and homely all at the same time! If you can drag yourself out of the comfy queen bed, have a coffee or a hot chocolate at the table by the window. It's a great place to people-watch in your own little space above the street!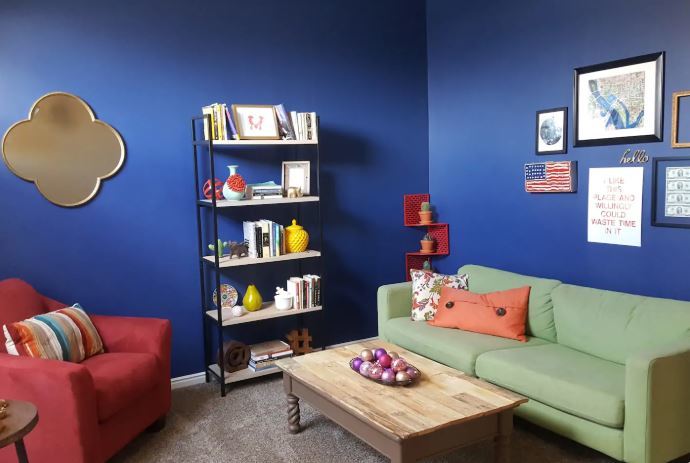 $
Full access to common areas
One of the great things about Airbnb is that you can stay with a local. So, let us tell you all about the best homestay in Salt Lake City. The location is great, and there's easy access to the airway, freeway, and most importantly downtown from here. When staying here, you're welcome to use the kitchen and living room – it's equipped with Hulu and Netflix! Happily, if this room is taken, you don't have to miss out. There are other private rooms in this bright and happy homestay on Airbnb so you may even have some good company.
2 Guests
High-speed internet
There are quite a few great Salt Lake City homestays on Airbnb, so we didn't want to leave it at just one. Head a little further away from downtown and you can enjoy this awesome spot, which is in a secluded corner of the Salt Lake Valley. You're welcome to use the kitchen and the Wi-Fi, and if you ask really nicely, you might even get to wash and dry your clothes. This is a great spot for dog lovers – the owners have two. However, they'll not get as far as your own private room!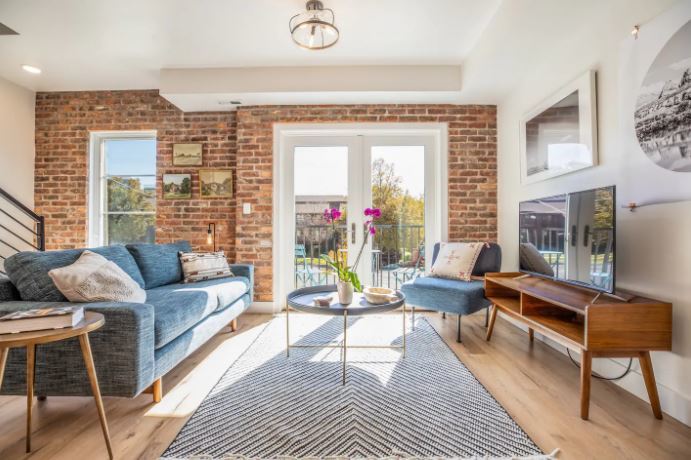 If you don't mind splashing the cash on holiday, here's one of the top Salt Lake City Airbnbs. A modern and stylish apartment where you can really see every detail has been carefully thought out. From the charming balcony to the designer coffee machine. What's even better is that you get 25% off ski rental staying here! You'll realise that although this is a luxury offering and it may seem expensive at first, it's really not if you split the bill between the 5 guests who can comfortably stay here (6 at a squeeze)!
Our last offering was definitely one of the best Airbnbs in Salt Lake City. However, if you've got money burning an even bigger hole in your pocket, you can get something even more luxurious! This awesome loft apartment oozes industrial charm, in large part due to the indoor brickwork and exposed beams throughout. This place has got everything you need to be comfortable – you might end up spending more time in than out! Watch a movie on the 65 inch TV, take a jacuzzi bath, or enjoy a drink from the soda station. It's really got a bit of everything!
If you're travelling with the family, you'll need something with plenty of space. Ideally, you'll also want something homely where any younger members won't be bored. We've found the best Airbnb in Salt Lake City for you then! The fully stocked kitchen is great for whipping up one of mum or dad's classic recipes, before settling down to watch a movie afterwards on the 55 inch TV. It's right in the middle of town too, so it's just a hop, skip, and a jump to the city's most exciting museums and things to do!
6 Guests
In a historic neighborhood
Whether you and your mates are in town to sample the foodie culture, check out the temple, or go hiking/skiing in the surrounding hills, you can't go wrong if you stay at this large apartment. The historic neighborhood boasts some of SLC's most unique and interesting houses, with this particular one pre-dating the Capitol Building and Mormon Temple! There's a kitchen, free parking, laptop-friendly workspace, and a large TV. You definitely won't be bored!
This Airbnb is in one of the coolest neighborhoods in Park City which is quite a distance from Salt Lake Citycentere. This is 2 blocks from Park City's historic main street and just steps away from a ski run. So, you can pretty much roll out of bed and hit the slopes straight away! If you're tired out from winter sports, soak those tired muscles in the hot tub in the evening. If you don't need to stay in the centre, or are wanting to be near the slopes then this is a great option for you.
Since Park City is one of the most vibrant neighborhoods in SLC, we wanted to give you a bit of choice. This warm and inviting Alpine retreat is the perfect Salt Lake City Airbnb if you want to enjoy skiing (and apres-ski) with a lot of facilities at hand for when you're done. Yes, this accommodation is part of a condo that offers a Mexican restaurant, an oversized saltwater hot tub, and a fire pit. All just waiting for you to use them!
Top value Airbnb in Cathedral Downtown Salt Lake City | Stunning Downtown Apartment
$$$
Living room and study nook
2 Guests
Awesome Rocky Mountain views
If you're staying in town proper, chances are you'll want to be close to downtown. And we know you've already seen a few places there, but we simply couldn't miss this one off the list. It's awesome! Not only is it just one block from Temple Square, but the views of the Rocky Mountains are absolutely sublime. Enjoy them from the verandah with whatever delicious meal you've whipped up in the kitchen!
What to Pack for your Salt Lake City Airbnb
These essentials will make your Airbnb stay easier and maybe loads nicer.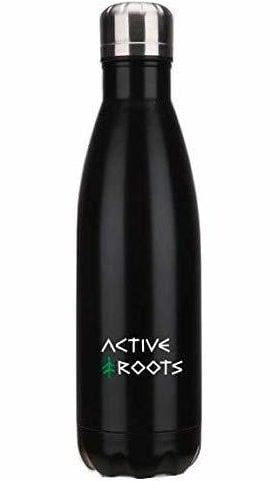 1. Active Roots Water Bottle: Keep your own water bottle on your travels to keep you hydrated all day long, and save the planet at the same time. Reusable bottles help the environment by cutting down plastic waste, which is even more difficult to avoid while traveling. The Active Roots Water Bottle is the perfect one for your next holiday. High-quality material, non-leaking and super chic looking, you can fill it up with any drink, and it'll stay hot or cold all day long.
2. Suitcase Locks: Maybe you don't trust the airport services or maybe your suitcase is full to bursting. These locks will make sure that everything inside will stay inside. The locks are high quality, robust and TSA approved – you can be sure that your luggage is safe from opportunistic theft.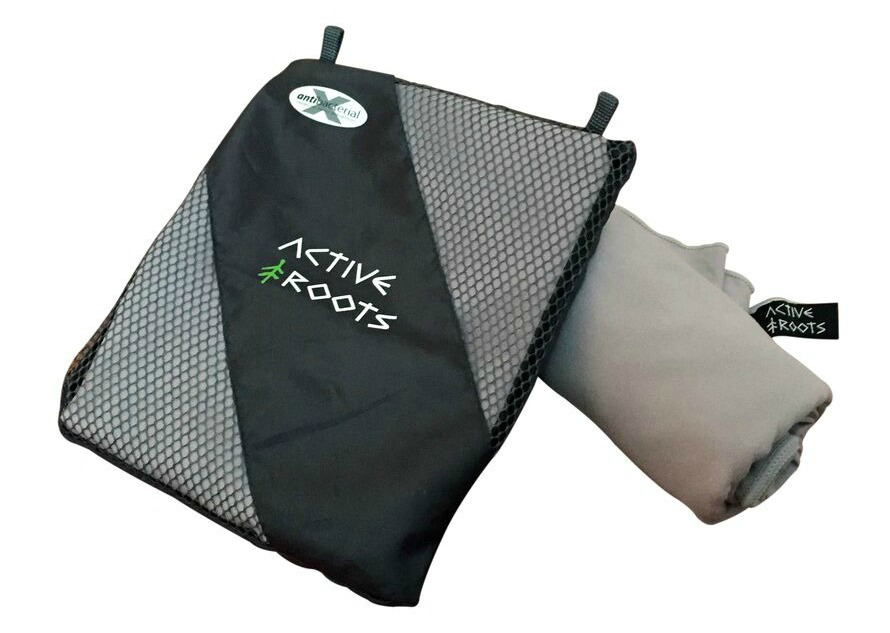 3. Active Roots Microfiber Towel: If you don't want to trust your Airbnb to provide clean towels, it's always smart to bring your own. Problem is, most towels take up a lot of space in your suitcase. The Active Roots Microfiber Towel is made of super-light material, which hardly takes up any space. Plus, it's incredibly comfortable and quick-drying. Great for a day around the pool or at the beach. The material is antibacterial, so it won't smell funny, even on long holidays.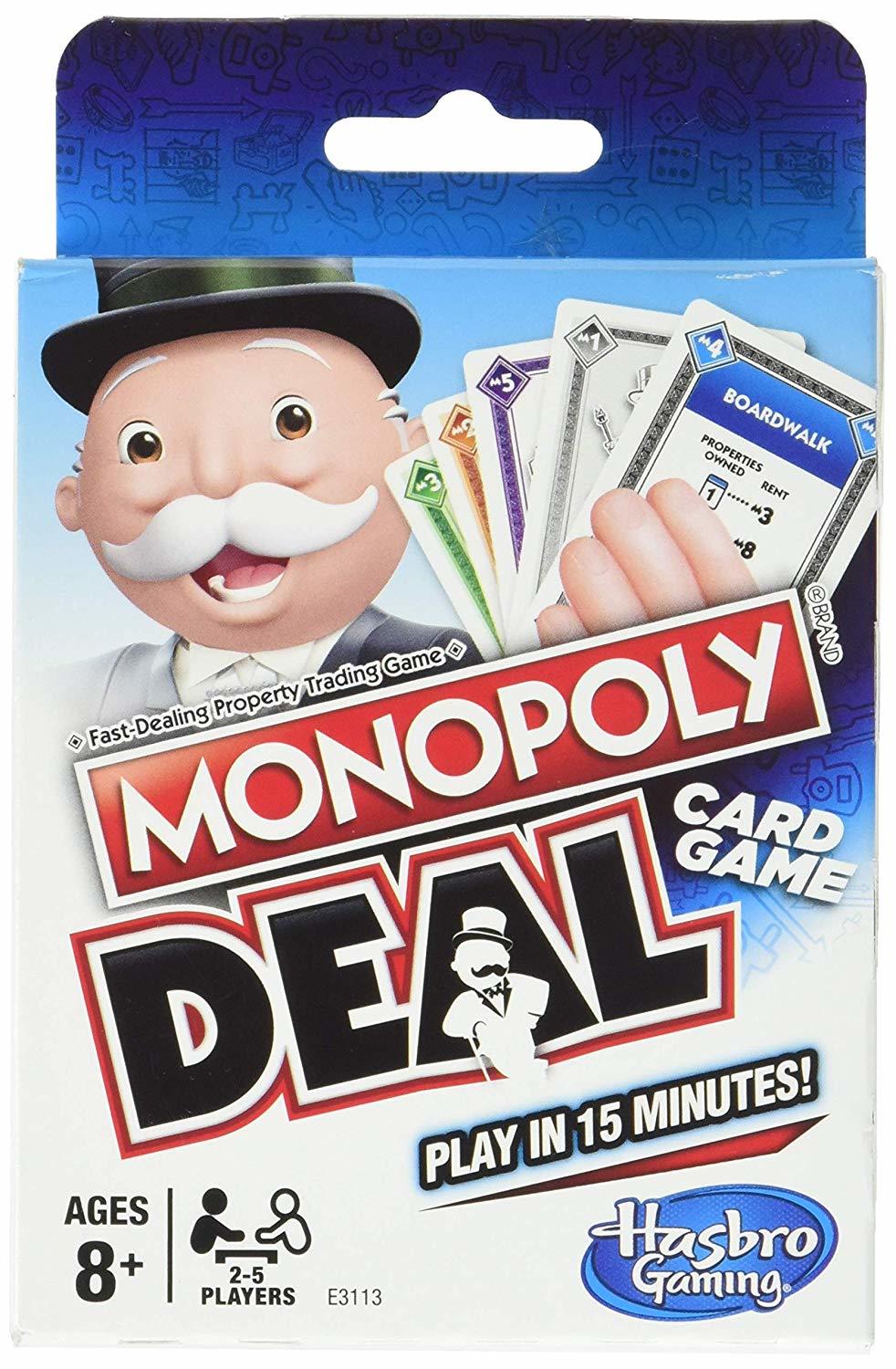 4. Monopoly Card Game: Growing up, who didn't love playing Monopoly with family and friends? Monopoly Deal is a Card game based on the original board game version. It's fast-paced and fun to play – perfect for young and old. Take this card game with you on your travels and you can be sure that even the most boring evening will turn into a fun night – plus, your travel buddies will love you (no promises though)!
5. Bluetooth Speaker: Whether you want to wake up to your local radio station (there are apps for that) or just want to have your morning coffee with some relaxing music in the background, a lightweight Bluetooth speaker is great to travel with. This speaker is perfect for any holiday since it's super chic and waterproof. With battery life for up to 15 hours and a sound quality that can turn a boring evening into a mini private party, you'll be the hero of the day if you bring this speaker!
6. Packing Cubes: Packing your suitcase (and unpacking it and packing it all over again) can be an organizational challenge. Packing cubes help quite a ton with that struggle. Move them between your suitcase and your Airbnb wardrobe without really having to unpack and keeping your clothes in the same orientation the whole time – basically, less hassle, more organization and fewer wrinkles.
Final Thoughts on Salt Lake City Airbnbs
So, that concludes our list of the best Airbnbs in Salt Lake City. No matter what your travel style, budget, or group size is, we hope that you've picked out something just perfect for your stay!
Whether you want a friendly local homestay, a cool luxury apartment, or somewhere right up in the skiing mecca of Park City, there's something for you on our list.
We just hope you don't think there's too much choice. If you do, keep it simple and go for our best value Airbnb in Salt Lake City: Historic Treasure. It's the perfect combo of value, comfort, and style!
Now, we just want to wish you happy holiday in Salt Lake City! Utah is an incredible state with a lot to see.
And don't forget to take out Travel Insurance for your trip! I have been using World Nomads for some time now and made a few claims over the years. They're easy to use, professional and relatively affordable. They may also let you buy or extend a policy once you've started your trip and are already abroad which is super handy.
If there's one insurance company I trust, it's World Nomads. To find out why I use World Nomads, check out my World Nomads Insurance review.
Getting an estimate from World Nomads is simple – just click the button or image below, fill out the necessary info, and you're on your way!

"Find out how YOU can support the site. We work hard to put out the best backpacker resources on the web, for free! It's all about helping out our tribe of awesome backpacker readers [that's you!]. Please visit the link to find out how you can help keep the site going 🙂
For the sake of transparency, some of the links in our content are affiliate links. This means that if you book your accommodation, buy a book or sort your insurance, we earn a small commission at no extra cost to you. I only link to stuff I've actually used and never endorse products or services that are not up to scratch. Thanks for your support.