If you're someone who's been feeling stressed out and unmotivated lately, then it could be a sign you need a retreat. Sometimes you just need some space to clear your head, restore balance, and relax.
That's why yoga retreats are such a great idea. Yoga is not just a way to keep active, it's a meditative process that calms the mind, reduces stress, and restores balance in your life.
While yoga retreats can be found all over the world, there are so many different options and variations available in the United States. The U.S. has a wide range of choices to choose from when it comes to a retreat, and you can also find some of the most idyllic backdrops to help create a calming atmosphere.
Whether you're looking for a beachside retreat, a woodland retreat, or at the foothills of a mountain, you'll find plenty of tranquil yoga retreats in the United States in some of the more picturesque settings.
But if you're not sure what to look for or where to look, don't worry, because this guide will tell you everything you need to know as well as list all the best retreats in the country. Let's take a look…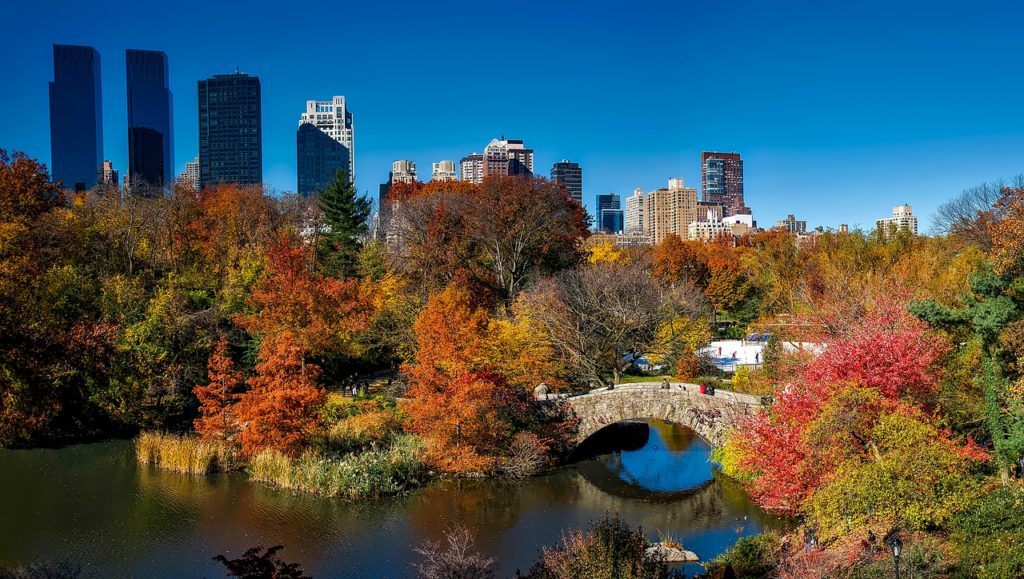 Why Should You Consider a Retreat in the United States?
Stress can drain your energy and the demands of balancing a social life, career, and family can be too much at times. There are instances when we just need to leave our chaotic routines, step back, and put our focus on doing less and being more.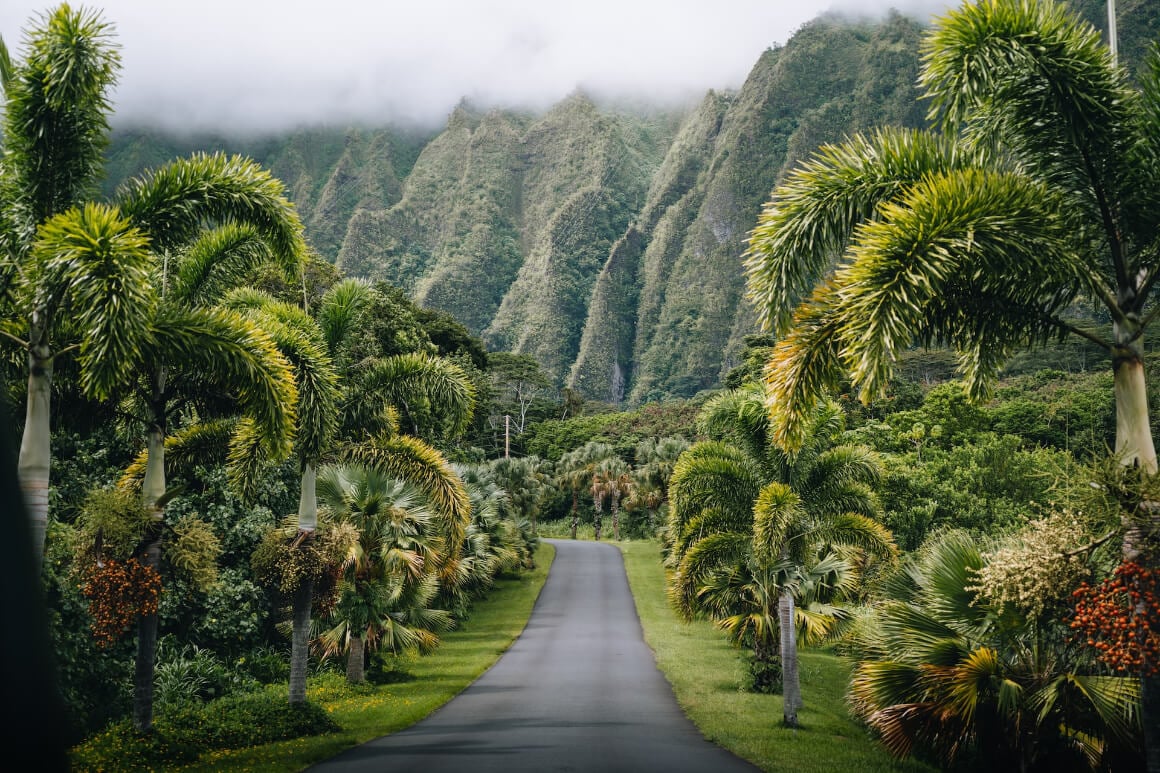 Regardless if you're someone who just needs time to yourself or you're looking to improve your fitness with yoga, a yoga retreat is all about finding your balance, shutting out all the chaos, and searching for serenity.
During a retreat, you can focus on yourself and learn new tools to take home and adopt into your daily life. You'll also meet like-minded individuals who will support you and encourage you on your journey, as well as learn practices from highly trained teachers.
What Can You Expect from a Yoga Retreat in the United States?
Yoga retreats in the United States are located all over the country but they have at least one thing in common – they are set in some of the most stunning places to visit in the U.S. They can be near the secluded and pristine beaches of Hawaii, in the craggy mountains of Colorado, or in the monumental ski areas of Aspen.
Another common feature of a retreat is the food. The food is always healthy, with organic, fresh produce. It's also not uncommon for the food to be mostly vegetarian or vegan food. The majority of retreats include meals in their packages and cater to other dietary needs too.
Yoga is practiced daily, but you can also expect meditation, mindfulness sessions, and pranayama as well. Then there are the more specialized retreats such as those dedicated to detoxification, silent yoga, and aerial yoga, but on the whole, most retreats combine meditation and yoga.

Unlock Our GREATEST Travel Secrets!
Sign up for our newsletter and get the best travel tips delivered right to your inbox.
How to Choose the Right Yoga Retreat in the United States For You
When choosing a retreat, the first thing you need to do is ask yourself what your goal is and what you wish to get from your retreat. Are you looking to improve your fitness or are you looking for a more spiritual journey?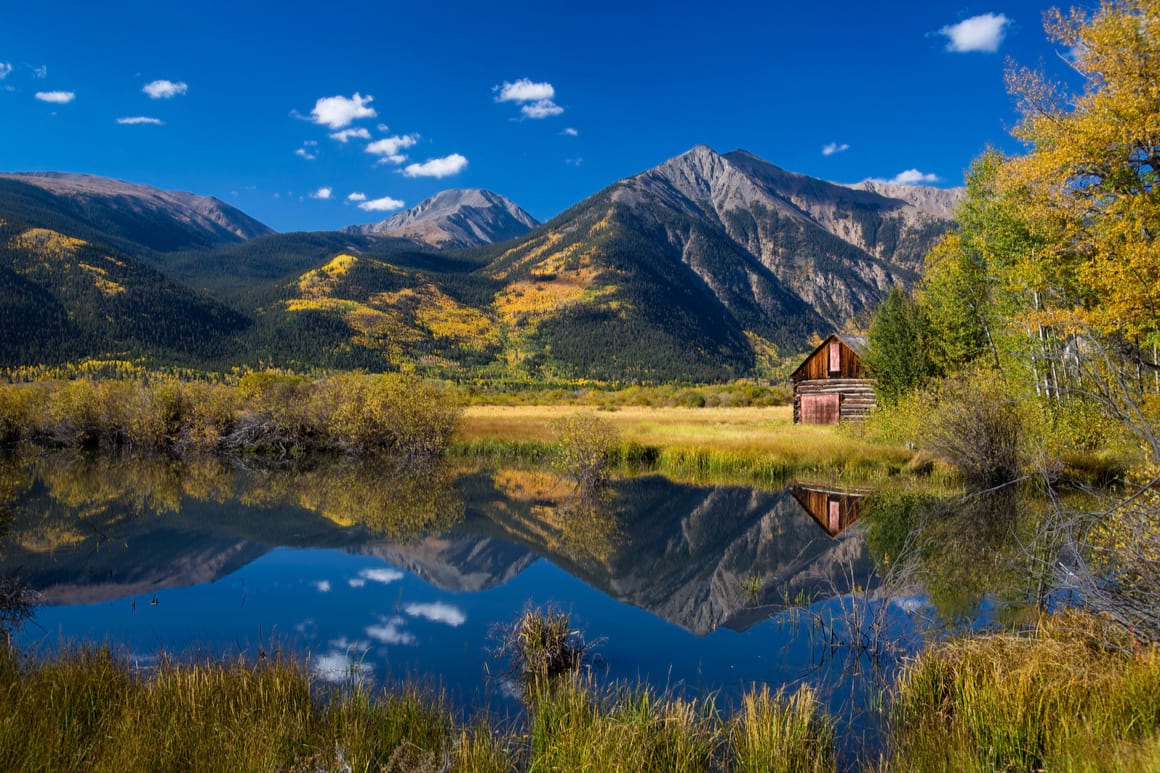 Though all retreats offer yoga, they also offer other offerings such as hiking trips or one on one counseling sessions, so you do need to think long and hard about what you want to get out of a retreat to decide which retreat is right for you.
Once you have a clearer picture of what you want to achieve from your yoga retreat, you can start to narrow down the more finer details…
Location
The United States is a massive country and the choices for yoga retreats are as diverse as the terrain. It's mostly down to a question of preference. Do you want to be far away from the crowd or would you rather stay near the city?
If you'd rather be in the mountains during your sunrise yoga, it would do you good to pick a retreat in Colorado or Utah. However, if beaches and water activities are more your things, you can opt for retreats in California or Hawaii.
Most retreats are located outside of the city center in rural areas, so if you're adding your retreat to a wider trip to the USA, then you might want to consider staying close to the city.
Practices
Yoga retreats in the US cover a wide array of practices for yogis of all levels. Some of the most popular yoga styles in the United States are Hatha, Vinyasa, Restorative, Hot Yoga, and Ashtanga yoga. They differ significantly from one another but the majority of retreats offer a mixture of yoga styles.
If you're new to yoga, you might want to familiarize yourself to see which one works best for you. A few other practices such as meditation, pranayama, and breath work are part and parcel of most retreats.
If the noise of the modern world becomes such a distraction, a silent yoga retreat will do you good. What does it entail? It requires participants to be silent for a specific period of time. This allows you to listen to your inner voice. Some require participants to journal while others don't.
There are also a few unique retreats such as those that involve herbalism or making various herbal tinctures and sound bath meditation. These are very specific practices, but they can be found in the U.S.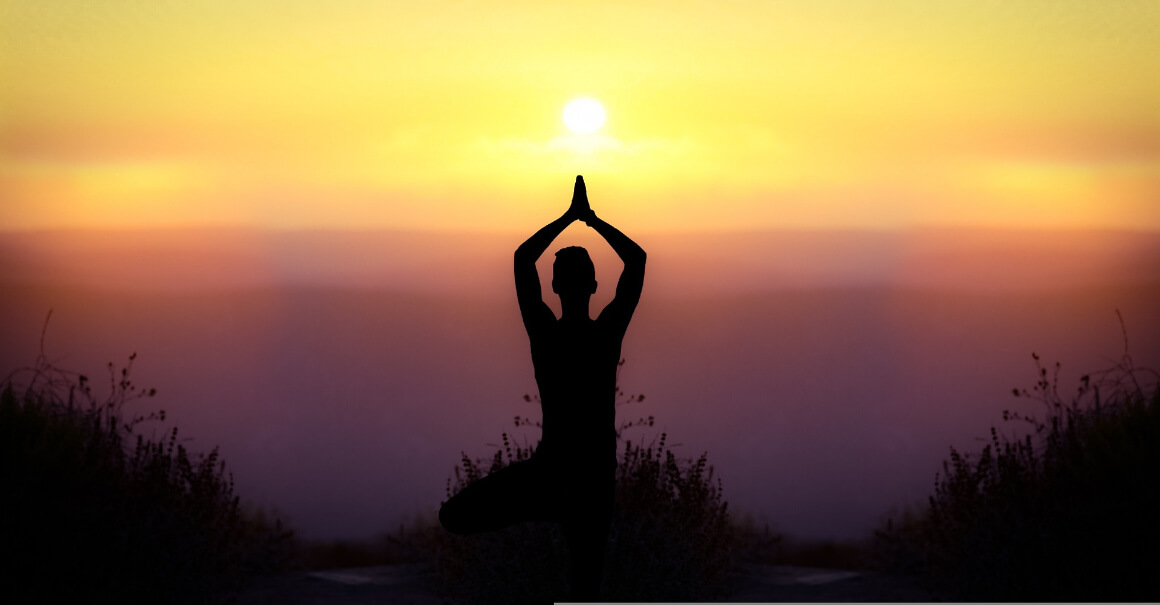 Price
Yoga options can be very affordable to extremely costly and this depends on a lot of factors. It can be very tempting to select the cheapest one, but remember that you get what you pay for. The cheapest retreat usually has basic accommodation, only one meal a day and maybe one practice and a lot of free time.
If you have a lots of free time, remember you need to fill it, and that can cost you more money in the long run.
However, this doesn't mean that you should book the most expensive retreat. The cost gets racked up by the luxurious accommodations and the action-packed itineraries. You may not need a balcony and you may not want to do all the practices. You are the decider on what you consider to be a good value for money.
Retreats tend to be more expensive in luxury locations. If you're looking at yoga retreats in Hawaii or California, you can expect a price tag with it. But there are some really affordable retreats that offer luxury in places like Utah and Colorado if you want to save a few pennies.
Perks
Going on a yoga retreat in Greece doesn't mean practicing and mastering your poses the whole day. There will be lull times when you can do your own thing. So what are you supposed to do during these times? Are there activities planned for these hours? This is often a deciding factor for a lot of people.
A retreat usually offers a bevy of activities that are often customizable, depending on your likes. A few perks you can expect are spas, massages, and an array of wellness treatments; counseling; one-on-one sessions with the teacher; cooking classes; and day trips to nearby towns.
Most retreats will allow you to pick one or two perks that can be included in the package, and if you want to have more, you'll have to pay an additional fee.
Duration
Yoga retreats cater to everyone, regardless if you only have a couple of days to spare or two whole months, so you need not worry if can't afford to take a month off from work to spend time in isolation in the mountains.
However, it's a myth that the longer the retreat the more you get out of it. Short, weekend retreats tend to be intensive, so expect to work hard. A 7 – 10 day retreat is usually the sweet spot, where you can learn the skills and have sufficient time to practice. But ultimately, the duration depends on how much time you have to spare.
10 Best Yoga Retreats in the United States
Ready to pack your yoga mat and leggings? Hold your horses. First, let's take a look at some of the coolest yoga retreats in the United States.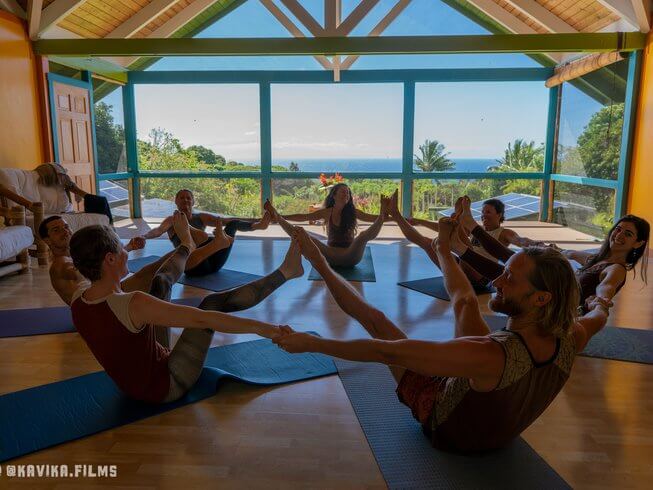 Price: From $2,700
Location: Hana, Maui, Hawaii
Give your body the chance to heal and your soul the opportunity to be centered naturally in this week-long yoga retreat in Maui. The retreat center is close to waterfalls, ocean spots, and rivers which are waiting to be explored during your free time.
Set in a private permaculture farm, a healing and nourishing place awaits you where aside from practicing yoga, you can learn and experience a wide variety of Ayurvedic and western herbalism and make your very own herbal tincture using fresh herbs grown on the farm.
Cleanse and rejuvenate with yoga and Ayurveda, go on a digital detox, and immerse yourself in nature at the same time. After determining your dosha, learn to adapt your lifestyle and diet to live a life in greater harmony.
A few excursions included in the package are a visit to private beaches, a hike through the bamboo forest to the Seven Sacred Pools, and a hike to Maui's tallest waterfall, so you can tick off some bucket list items from your Maui itinerary at the same time.
Price: From $2,095
Location: Utah
Take better care of your mind, body, and spirit; escape from stress; embrace a journey that will make a positive impact on your life, and delight yourself in daily yoga classes while surrounded by spectacular scenery in Utah. What more could you ask for?
Expect to participate in daily guided Vinyasa and Restorative yoga classes and enjoy accommodations in a luxury retreat home just outside Zion National Park.
During your free time, you can go on hikes in beautiful Zion and Bryce National Parks where you have a choice of a variety of easy to moderate hikes.
Healthy daily meals will be provided, as well as snacks throughout the retreat. Dietary requests and restrictions will be catered to.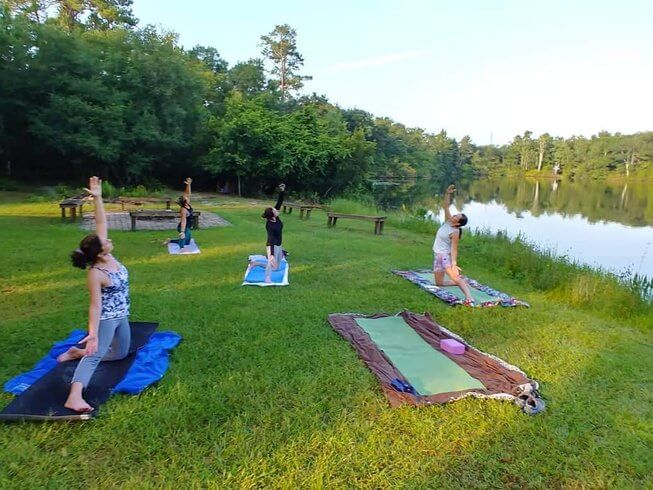 Price: From $449
Location: Florida
It's easy to drown in the noise and commotion of today's world and this only underscores the importance of taking time out to disconnect and unplug. This three-day silent yoga and mindfulness retreat in Florida aims to heal your mind, body, and soul.
Set in the tranquil space in Ovideo participate in Hatha yoga sessions by the lake, meditation, breathing practices, quiet contemplation, and mindful movement.
Delicious vegetarian meals will be served throughout the retreat and nature immersions are fundamental in ensuring that you leave the retreat renewed and refreshed.
On-site spa services are available at an extra charge but access to the canoe, paddleboards, and kayak are free. Various walking trails are in the area for those who'd like to do some exploration.
Price: From $3,299
Location: Breckenridge, Colorado
Curated to recharge your batteries, deepen your connection to yourself, and cultivate personal growth, this retreat also includes nature adventures and spa pampering.
Do your asanas and meditate amidst picturesque mountain landscapes. Engage in wellness practices, mindful movement, and self-exploration workshops while feasting on plant-based meals mindfully created to nourish you during your stay.
Mornings are for yoga and mindful movement while afternoons are spent exploring the beautiful and awe-inspiring surroundings of Breckenridge. Evenings are for mindful practices, sound bath meditation, and cacao or tea ceremonies.
Price: From $1,259
Location: Sedona, Arizona
Sedona is one of the most sought-after locations for retreats because of its spiritual nature. The retreat is set in Red Agave, a relaxing oasis with an intimate setting.
This women's wellness and yoga getaway will help relax, reconnect, and raise your personal awareness, and yogis of all levels are welcome. Expect to pamper yourself, soak up the sun, and walk away from the retreat with greater awareness.
Aside from sessions of Restorative, Yin, Vinyasa, General, and Acro yoga, you'll be participating in wellness workshops and classes about medicinal herbs.
There's more than sufficient time to mingle with the other women, explore the nearby attractions, enjoy an easy hike, soak in the sun, and swim your worries away. Private yoga sessions are available too.
Continental-style breakfast is delivered to your room daily and the package includes all meals, as well as snacks.
Have you sorted your accommodation yet?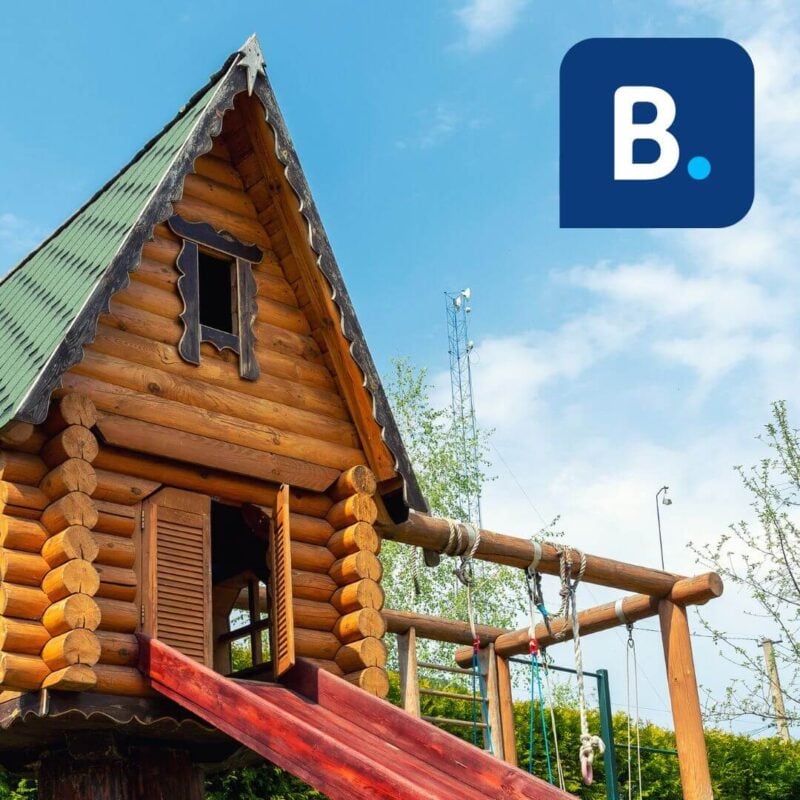 Get 15% OFF when you book through our link — and support the site you love so dearly 😉
Booking.com is quickly becoming our go-to for accommodation. From cheap hostels to stylish homestays and nice hotels, they've got it all!
View on Booking.com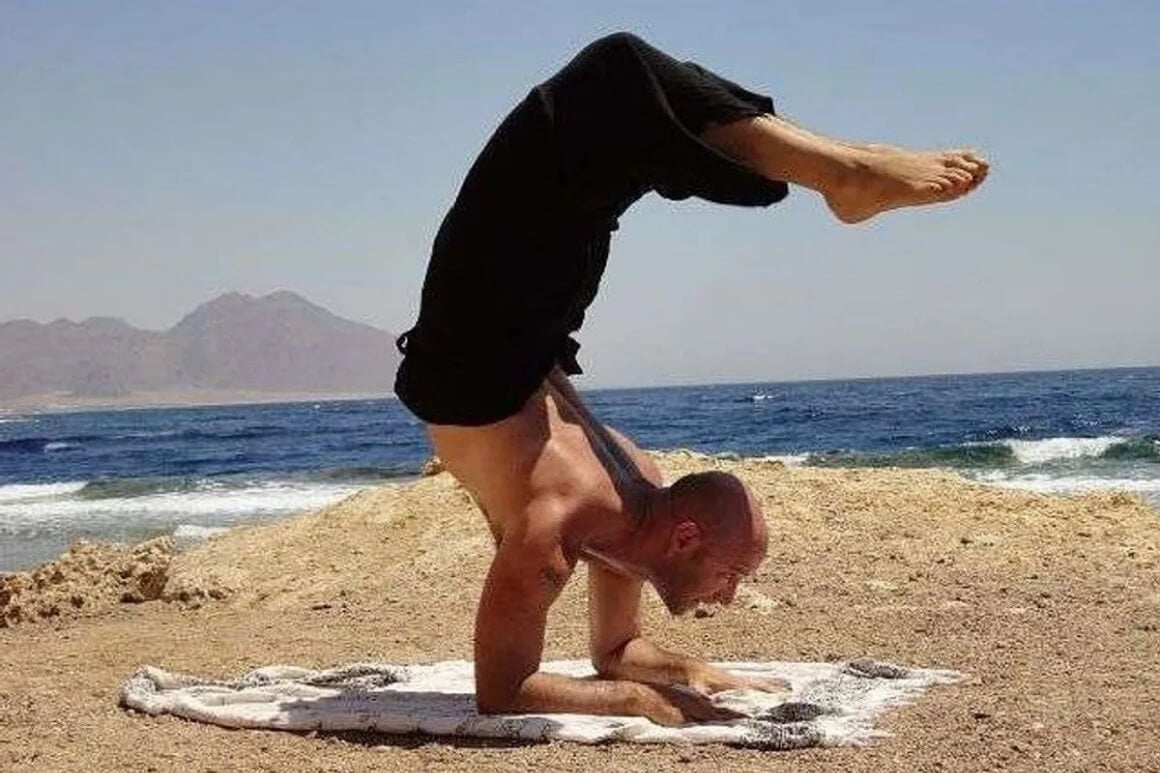 Price: From $2,400
Location: Boca Raton, Florida
Low in energy, bloated, and feeling lethargic? Let this detox program support healing, recharge your mind, and rejuvenate your body.
Set in Boca Raton, one of the most vibrant cities in the state of Florida, you'll be spending your retreat in a peaceful area with long stretches of white beaches and plenty of biking paths. Some of the most happening places are within 15 minutes of driving.
Look forward to various yoga styles, meditation sessions, and breathing exercises.
A certified health coach has designed a healing, detoxing, and cleansing program that includes organic, vegan, gluten-free, and nutrient-dense options all prepared in the retreat's state-of-the-art kitchen. In addition, a detox juice feast and a special alkaline water system are available too.
Unwind and relax with the free massage and acupuncture sessions.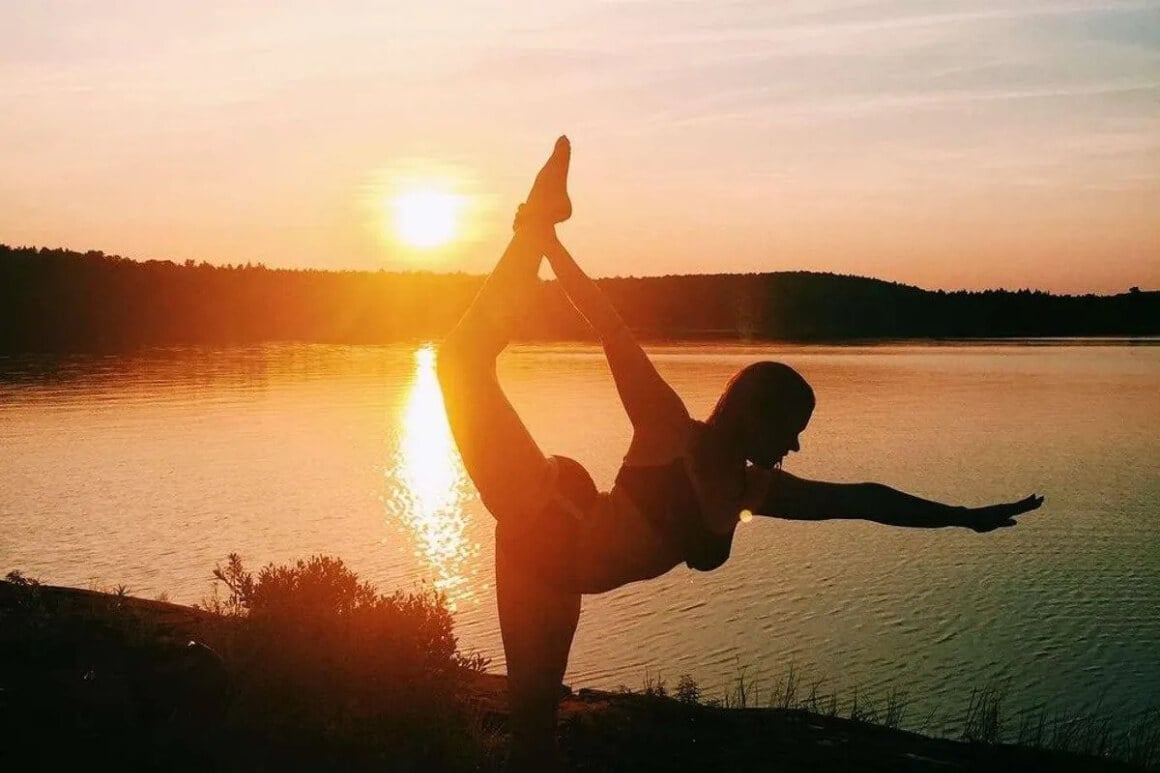 Price: From $1,983
Location: Island Falls, Maine
Embrace the changes in your life, whether in your career, health or relationships in this personalized retreat.
Engage in early morning meditation by the river, followed by classes in Ashtanga and hatha yoga. Daily Kundalini yoga and meditation classes follow afternoon activities. On the weekends, you have Nidra and Restorative yoga to look forward to that allows deeper release.
Set in the quaint Seawall House, a home that has been listed on the National Registry, you'll have the perfect spot for watching the activities in town and participating in various pursuits including scenic walks and hikes to Mount Katahdin and Baxter State Park during your free time.
Vegan and gluten-free food are prepared by a highly acclaimed vegetarian chef. Don't worry if you would rather have non-veggie food as there's a café just a short walk away from the home.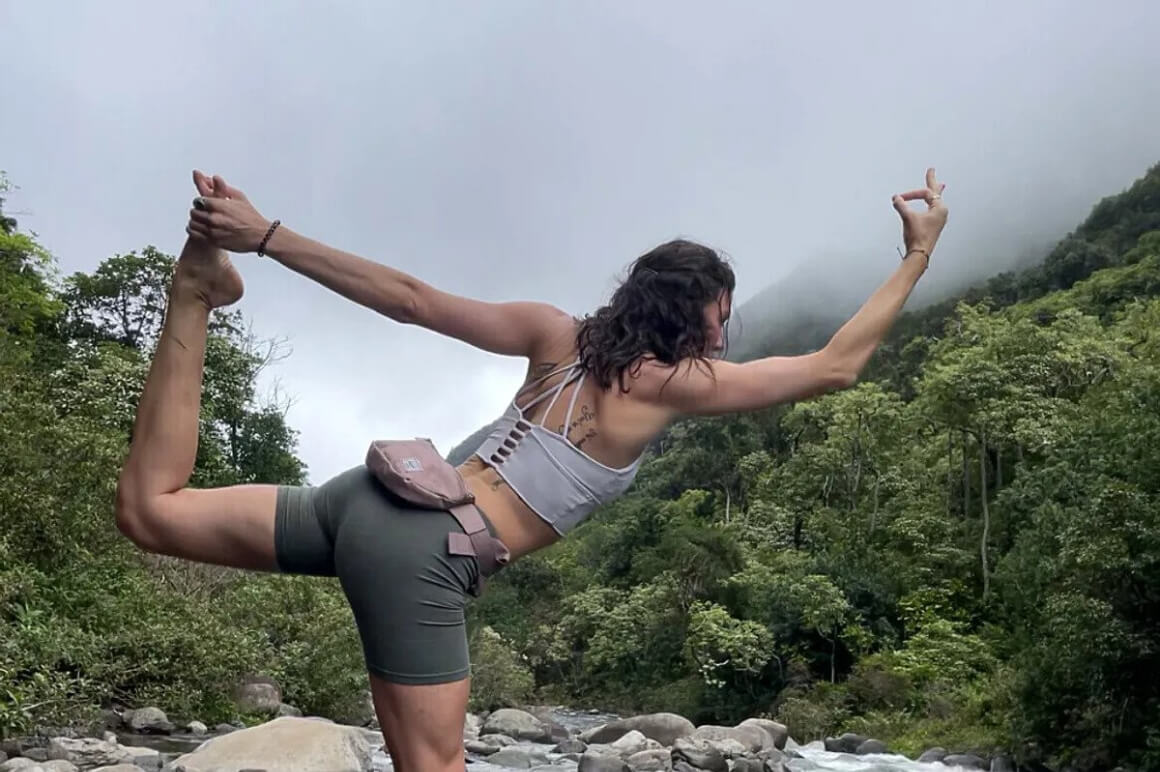 Price: From $1,300
Location: Maui, Hawaii
Seeking adventure while clearing your mind, reconnecting with nature, and letting go of everything that's holding you back? This is the ideal retreat for you.
Engage in Vinyasa and general yoga classes first thing in the morning before breakfast and afterward go on your daily adventure.
Three snorkel sites are included in the package at no extra cost, and if you're up for more adrenaline rush, you will like taking a chance at cliff jumping at one of the snorkel sites.
After each daily adventure, you can explore the downtown area where there are endless shopping and dining options, or you can chill on the beach. A port is located within walking distance where you can go on extra excursions including sunset sailing.
Is This the Best Daypack EVER???
Price: From $1,347
Location: Ulster County, New York
Get rid of blockages, let your sexual and life energy flow, explore your relationship with your body, and have better relationships with others. This intensive six-day journey will help you learn more about who you are, so be ready to spend long hours.
Set in the secluded beauty of upstate New York, prepare to spend plenty of time in the hall and the bamboo-floored yoga shala.
Aside from yoga, you'll be spending time doing dynamic meditations and movements to look deeply and get an honest assessment of where you are in life.
Delicious and healthy home-cooked meals are served three times a day. All meals are vegan, sattvic, and cooked with love. Gluten-free options are available too.
Price: From $2,997
Location: Maui County, Hawaii
Get ready for a deep transformation and start on your path to healing, clarity, and rejuvenation in this New Year's retreat on the lush tropical north shore of Maui.
Prepare yourself for aerial yoga sessions, breath work, sound healing, fire circles, and evening Earth altar rituals. Begin the transformative process by setting your intentions and working through your issues in a rustic eco-temple.
You'll have more than enough time to explore the island in the afternoons. A few favorite activities are going to the beach and visiting the waterfalls.
Gourmet fusion plant food will be served throughout the retreat and included in the package are two personal private transformational sessions and unlimited use of the spa.
Don't forget insurance
ALWAYS sort out your backpacker insurance before your trip. There's plenty to choose from in that department, but a good place to start is Safety Wing.
They offer month-to-month payments, no lock-in contracts, and require absolutely no itineraries: that's the exact kind of insurance long-term travellers and digital nomads need.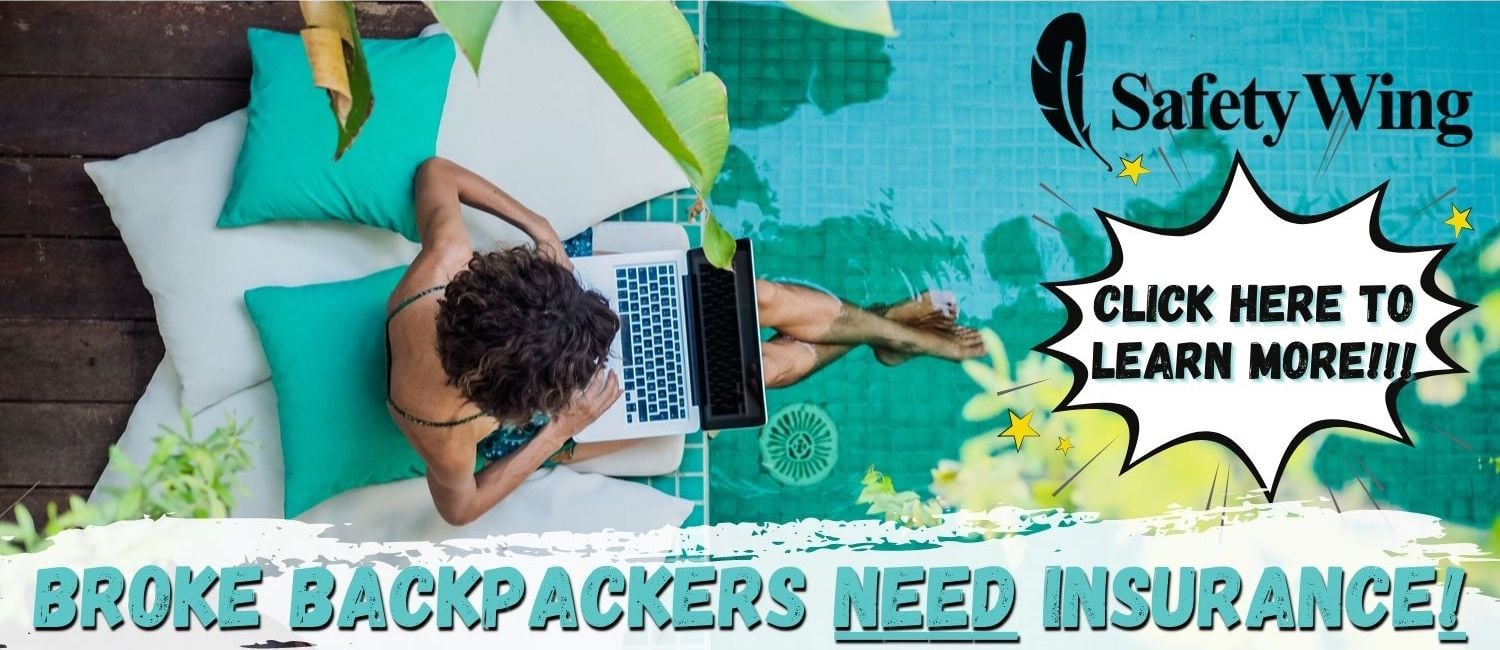 SafetyWing is cheap, easy, and admin-free: just sign up lickety-split so you can get back to it!
Click the button below to learn more about SafetyWing's setup or read our insider review for the full tasty scoop.
Final Thoughts on Yoga Retreats in the United States
Without a doubt, the United States is an excellent place for a yoga retreat. Whether you're looking to improve your fitness, learn the ropes, or want to deepen your knowledge and do a major de-stressing at the same time, the options are endless.
A yoga retreat in the United States is always a good opportunity to gain a new perspective on life and remove negative energy at the same time.
Get ready to be healed, reconnect with nature, and unplug from the modern world. Whichever retreat you choose, I hope it sets you on the path of healing and wellness.
---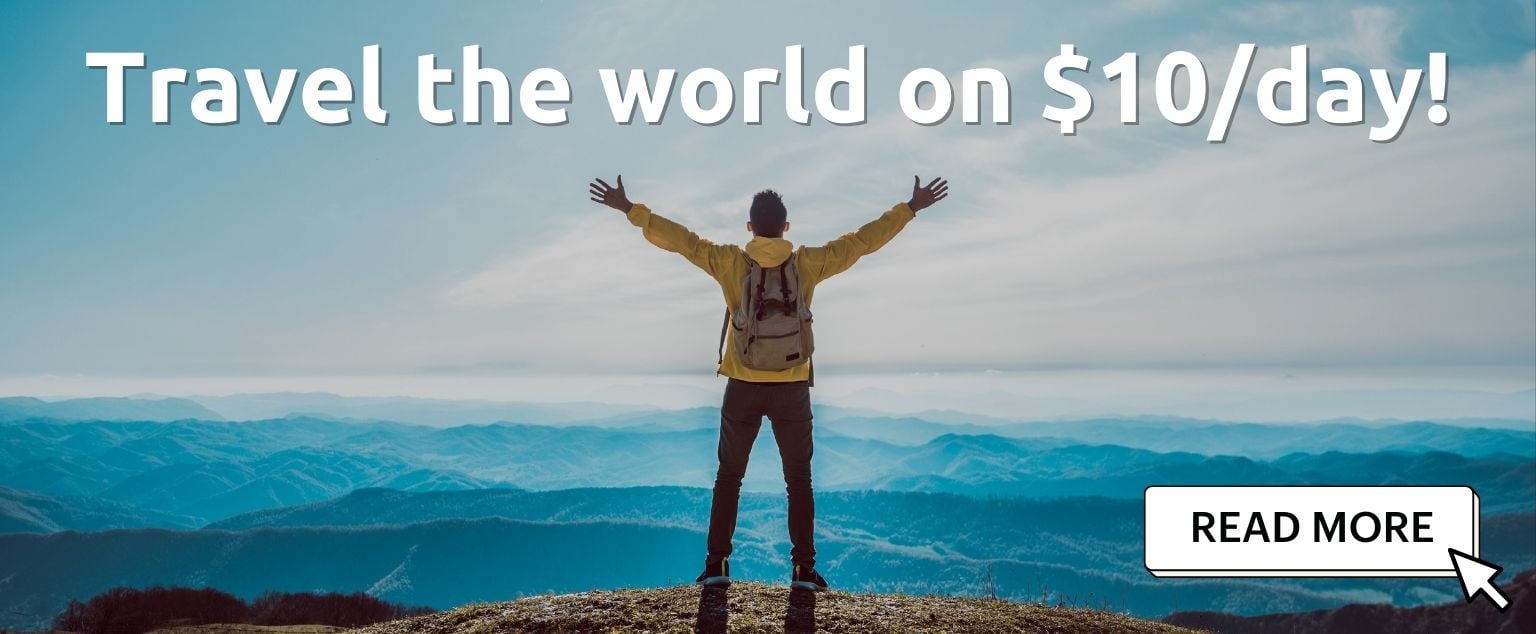 And for transparency's sake, please know that some of the links in our content are affiliate links. That means that if you book your accommodation, buy your gear, or sort your insurance through our link, we earn a small commission (at no extra cost to you). That said, we only link to the gear we trust and never recommend services we don't believe are up to scratch. Again, thank you!