Boca Raton might not be the most popular or obvious of places to visit in Florida, but it certainly has a lot going for it. Easy access to the Everglades, a fair bit of history, plus some great beaches and natural areas make it a cool place to get a sweat on in the sunshine state.
There are a lot of things to do in Boca Raton that are well and truly on it's tourist trail and a lot of tourists come and go and often end up doing the same things… However, if that doesn't sound like you at all, then should you still be visiting Boca Raton? Are there things to do for the more curious and independent travellers that will still interest you?
The answer is yes. And to help you figure out exactly what those things are we have created this guide to the coolest off the beaten track things to do in Boca Raton. It can be easy to think that just because a place is popular with tourists, there's nothing interesting to do there; thankfully, Boca Raton is not one of those places. If you're looking for the off beat, less touristy stuff, you're in the right place!
Let's start with the obvious stuff shall we? From learning about the local history to hitting the sandy beaches, these are the Boca Raton centrefolds.
Boca Raton began life as a Spanish settlement centuries ago but was ceded to Britain in 1763, thus beginning its early incorporation into what not long afterwards became the USA. There's evidence of that colonial, as well as even older and more modern, history spread throughout the town.
One of the more interesting things to do in Boca Raton would be to learn all the history at a few choice spots. In particular, we suggest the historical sites on Delray Beach – such as the Popcorn House (1903), the historic 1929 Colony Hotel & Cabana Club, as well as Delray Beach Historical Society – where you can learn even more about this particular area of town. Hiring a local guide is the best way to absorb all of this knowledge.
2. Spend the day at the beach
One of the most popular things to do in Boca Raton would be to take a trip to Red Reef Park – we mean, why would you go to Florida and not go to the beach? But then Red Reef Park is not just any old beach.
Red Reef Park is a 64 acre oceanfront area where you can find a whole lot of things to do, from swimming and snorkelling to surfing. There's a boardwalk to stroll along here, pavilions strewn along the way to relax in, and plenty of marine life to try and spot in this scenic natural area.
No trip to Boca Raton would be complete without exploring the local cuisine of the area. Being Florida, and being a beach town, this means a lot of Caribbean culinary delights and some very hearty soul food to tuck into as well.
Make a beeline for the diverse area of Delray Beach and get to know some of the best food in town. You'll get to feast on Cuban cuisine at Caribbean Grill Cuban Restaurant, try some Jamaican fare at Rocksteady Jamaican Bistro, or for all-round Caribbean goodness, head to Tropical Grill Island Cuisine.
4. Take some time in nature at a Japanese garden
It's a little known fact that Boca Raton was once home to the Yamato Colony, an attempt by Japanese farmers at the time to revolutionise farming in South Florida beginning in 1903. Whilst their attempts failed, the colony is remembered not only in the naming of Yamato Road but in the stunning Morikami Museum and Japanese Gardens.
One of the more off the beaten track things to do in Boca Raton, spending a morning or afternoon at this tranquil spot will yield information about the ill-fated colony, as well as showcase some beautiful Japanese art, and even some relaxing and pristine gardens.
5. Spend some time at Sugar Sand Park
When it comes to outdoors-y things to do in Boca Raton, you need to be making a beeline to Sugar Sand Park. This municipal park is where it's at for a chilled time walking amongst nature.
Here you'll find nature trails to wander along, and also a whole lot of food trucks where you can grab an ice cream or some snacks to keep you going. Watch life go by at the basketball courts or pitch up for a BBQ at the designated areas. There are even events that sometimes happen here in the evenings, so make sure you check before you arrive.
6. Get educated Boca Raton Historical Society & Museum
Boca Raton Historical Society & Museum is the place to go in town for educating yourself on the history of the town. Set in the original 1920s Town Hall, the museum is itself a sight to see and is a great idea for any fan of architecture to go snap a few pictures – and that's even before setting foot in the door.
To get the most out of the museum, you could even go on a guided tour with a local who'll show you around the exhibits. Being inside and all, it's a good thing to do in Boca Raton when it's raining. And you'll learn a thing or two, as well!
World Nomads' mission is to support and encourage travellers to explore their boundaries. They offer simple & flexible travel insurance, and safety advice to help you travel confidently.
They've been doing it since 2002 – protecting, connecting, and inspiring independent travellers just like you.
Get a quote below or read our in-depth review!
World Nomads provides travel insurance for travelers in over 100 countries. As an affiliate, we receive a fee when you get a quote from World Nomads using this link. We do not represent World Nomads. This is information only and not a recommendation to buy travel insurance.
From browsing broadway costumes to flying boards, there are also plenty of unusual things to do in Boca Raton for the traveller wanting something a little less ordinary.
The future is here and it has arrived in the form of hovering above the water on a board powered by jets of… water. Known as flyboarding, it's not the sort of thing you'll be coming here for, making for one of the more unusual things to do in Boca Raton.
However, if you're a fan of exhilarating, high-octane and adrenaline-pumping sort of stuff, then you should head to the coast, find a reputable vendor (most likely along Boynton Beach) and then have your very own adventure soaring above the sea and looking like a boss whilst you do it. Well, maybe not a boss exactly, but until actual jetpacks are invented, these are as good as it gets!
8. Browse the Broadway costumes at the Wick Theatre and Costume Museum
Not something you'd associate with a Floridian city like this one, visiting the Wick Theatre and Costume Museum is certainly one of the more unique things to do in Boca Raton. So for any fan of Broadway (or Hollywood, for that matter), we would recommend making a beeline for this interesting museum.
There are costumes and accessories here from through the ages of Broadway, from the times of the Suffragettes to the Prohibition Era. To make more sense of the costumes – and have someone who knows a lot about them talk you through what you're seeing – you can go on a tour, but make sure to phone ahead and book.
9. Go and see a game at the FAU Stadium
Home of the Florida Atlantic Owls American football team, FAU Stadium is the place to go if you want to watch a game of that famous college football that you hear so much about. Then again, this multi-use stadium is also an interesting place to see some other sports, notably lacrosse!
One of the more off the beaten track things to do in Boca Raton, you can easily get to grips with local life by going to see a game here – especially if you're in town for the football season. Then again, you can always check the schedule and see if you'll be town for some live music, which you can sometimes see at this stadium.
Safety in Boca Raton
You're not likely to come across any extreme danger in Boca Raton – in fact, it's pretty safe compared to the rest of Florida. But like any touristed area, scams and pickpocketing are somewhat commonplace.
Though there's nothing really to be too concerned about, and nothing should stop you visiting Boca Raton, we would recommend securing some of your cash in a money belt. Something like the very discreet Pacsafe Money Belt will work wonders.
There aren't any areas you should be avoiding particularly, though like any urban area it's still probably not a good idea to wander around by yourself at night down dark, deserted roads, or leave valuables clearly on display in your parked car.
Other than all of that – in addition to wearing sunscreen, keeping hydrated, and not drinking too much alcohol – you're probably going to be fine in Boca Raton! Read our tips for traveling safely before you fly and always get travel insurance.
Check out our roundup of the best travel insurance.
If you're looking for the best things to do in Boca Raton at night, nothing quite says fun like a bar crawl around the town, right? There are a ton of cool places you can hit up, soaking up the atmosphere and partying (or just drinking) the night away.
Some of the better places to head for include Cabana El Rey, Death or Glory Bar, and Corner Porch – and that's just to name a few. Luckily for those who aren't all about alcohol, these places serve up some pretty awesome food as well, so you can get a tasty bite to eat whilst discovering the most fun joints in town.
11. Go and catch a show at Mizner Park
Mizner Park is Boca Raton's premiere shopping and everything else district – it's great if you feel like going window (or actual) shopping, but coming here after dark also constitutes one of the best things to do in Boca Raton at night.
That's because of the pretty awesome Mizner Park Amphitheatre that you'll find located at this lifestyle complex. Playing host to pretty much everything from movie showings and classical concerts, to music festivals and other types of show, it's all about coming to Mizner Park after dark. Tip: Check online before you come because there are a number of free shows going on here throughout the year.
Looking for a specific place to stay? These are our highest recommendations for places to stay in Boca Raton.
Part of an apartment complex, this studio apartment has everything you need for a convenient stay. We're talking your very own kitchen and bathroom (obviously). With access to a shared pool, this top Airbnb in Boca Raton is close to the beach and is also within walking distance to Downtown Boca Raton. You'll have no trouble soaking up the sights in town whilst you're staying here.
With a great location close to the beach, this hotel is simple and traditional and features big comfy beds and en suite bathrooms. If you feel like keeping up with workouts whilst you're in Boca Raton, don't worry: there's an onsite gym. One of our favourite bonuses about this top hotel in Boca Raton, however, is the fact that the room rate includes a healthy serving of breakfast each morning!
With its blissful weather and mellow vibes, Boca Raton is great place for couples. Let's take a list at some of the most romantic things to do in Boca Raton.
12. Spend a few hours together at the Boca Raton Museum of Art
For any couple who are into their culture and want to spend a bit of time together gazing at a great selection of paintings and sculpture, heading to the Boca Raton Museum of Art is definitely a good choice when it comes to one of the best things to do in Boca Raton for couples.
Founded in the 1950s by a group of local artists, this particular art museum has a great permanent collection of contemporary art, alongside rotating exhibitions of things like photography and sculpture. The gallery likes people to spend time sketching and provides sketchbooks, clipboards and pencils – a nice way to spend your time. Tip: The first Sunday of each month is totally free!
No meal is quite as romantic as brunch. Breakfast doesn't cut it, but dinner could be too "obviously" romantic. Brunch, then, is the way to go. And for a quirky, romantic thing to do in Boca Raton, there's something called the BikeCrUz BrUnchHop, a brunch bus, that you could both embark on to hit up the best brunch spots of the city.
This means not only some immensely tasty is-it-breakfast-is-it-lunch combinations of sandwiches, eggs done various ways, and even cheese selections, but it also means a few breakfast cocktails as well: hello mimosas and bellinis! A pretty fun thing to do in Boca Raton for couples who aren't at that candlelit-dinner stage and who still actually like to have fun.
If you're headed to Boca Raton on a budget, then don't worry! There are plenty of free things to do in Boca Raton and we have set them out here.
14. Take a trip to the Daggerwing Nature Center
Daggerwing Nature Center is the place to go if you're looking for free things to do in Boca Raton and you also feel like getting out into the great outdoors. In this 39 acre space, you can spot a ton of wildlife – but the highlight has to be the 6 mile elevated boardwalk; from here you may even be able to see turtles swimming around in the wetlands.
But before you start walking, begin your journey at the nature centre; here's where you can learn about what to expect from the park as you explore. Fun fact: The nature centre is named after the species of butterfly that's most common here, the Daggerwing.
15. Go window shopping along Atlantic Avenue
Though shopping can be done at Mizner Park, Atlantic Avenue in Delray Beach offers up a more charming experience. Think fountains and palm trees and you won't be far wrong from this little shrine to commercialism; well, we say "little", but Atlantic Avenue is more like a never-ending parade of shops.
Here you will find a mix of fashion boutiques, antique wares and art galleries, even a few eateries to keep you fuelled on your shopping trip. Then again, just strolling along here is a nice thing to do in Boca Raton – there's a great atmosphere and it's a charming slice of the town, basically.
Books to Read in Boca Raton
These are some of the greatest American novels of all time. Be sure to grab a few them of them while backpacking in America.
Sometimes a Great Notion – A tale of a hardheaded Oregonian logging family that goes on strike, leading the town to drama and tragedy. Written by PNW legend, Ken Kesey.
Walden – The transcendental masterpiece by Henry David Thoreau that helped modern Americans rediscover nature and her beauty.
To Have and To Have Not – A family man gets involved with the drug smuggling business in the Key West and ends up in a strange affair. Written by the great Ernest Hemingway.
If you are coming to Boca Raton with kids, then there is more than enough to keep them quiet. Let's look at some of the best things to do with kids in Boca Raton.
If you're in town with your family and you're looking for things to do in Boca Raton with kids, then you might consider heading out on a family-oriented, children-friendly charter fishing service. Head off from somewhere like Delray Beach and scour the water for a whole load of bass, from peacock bass and large mouth bass – that's just freshwater, though.
You can also head out to sea and catch things like bluefish and snappers. Basically, this is a great way to get to grips with what the locals like to do – namely, fishing – and let your whole family enjoy the trip. It may not be great for toddlers, but older children will have a whale of a time.
17. Check out the Boca Raton Children's Museum
The very first children's museum set up in the entire state of Florida, Boca Raton Children's Museum is the place to go if you're looking for somewhere in the city where your children can learn about the past through play.
It's really cool actually. The museum has set up various establishments, from shops to veterinarian centres and schools, where they can get to grips with different careers; they'll also get to play dress-up and do a spot of craft. A great spot for younger children, there's no doubt that this is one of the best things to do in Boca Raton with kids.
Whilst spending your time in town checking out all the cool things you could do in Boca Raton, you could also very easily be checking out what there is to do in the surrounding area. That's right: there are a fair few very cool day trips from Boca Raton that you can embark on which will enrich your time spent here. To get you started, we're sharing a couple of our favourite day trips with you…
Take a train ride to Miami
Just a two hour train ride from Boca Raton, the metropolis that is Miami might not be the closest place to visit – but boy is it worth it. Not only do you get to ride on the East Coast Railway (which is pretty cool in itself), but you get to visit a massively diverse city with a whole lot on offer – even for the casual day-tripper. That's right: Miami has to be one of the best day trips from Boca Raton you could embark on.
Not only could you simply spend all day on the beach, of which there are plenty in the city, but you could also spend your whole day simply eating your way around the city. Get some authentic Cuban cuisine, dine on Garifuna gastronomic delights, or grab some Greek and Turkish food at Mandolin. Other than that, the pastel-flavoured Art Deco architecture of Miami is good enough for anyone's Insta.
Experience the wonder of the Florida Everglades
Though not the biggest, the Everglades is certainly the most famous swamp in the whole world. Being just on the doorstep of this wonder of nature, a day trip from Boca Raton to these storied swamps is easily one of the best things you could be doing when you're in the area. Probably one of the most iconic ways to explore the Everglades is, of course, an airboat.
You'll get to zoom around the swamps for yourself (usually with a very knowledgeable guide who'll tell you all about what you're seeing and where you're going), spotting the wildlife for yourself and getting to soak up some very impressive swamp-scapes as you go. This is going to be a memorable experience and one that'll capture pretty much anyone's imagination. It's a very cool place.
Now you're fully equipped with a load of things to do in Boca Raton, including a few cool day trips to get you inspired for your trip, the next task is to arrange them into some sort of logical order that makes sense for your trip. But because we know how tricky that can be, we thought we would help you plan your trip with the utmost precision by sharing this handy 3 day Boca Raton itinerary with you!
Day 1 – Back in Time in Boca Raton
First things first, it's time to go and soak up some of the history in Delray Beach. There are a number of buildings from the early 20th century in this part of town, making for a good place to wander – and take some very pretty snaps. To get more of an in-depth grip on the heritage of this historic area, it's a good idea to head to the Boca Raton Historical Society & Museum.
Set in a pretty building dating back from the 1920s, the museum is a destination in itself before you even begin to think about stepping foot through its doors and learning more about Boca Raton and the local history of the area as a whole. After such a busy morning of soaking up history, you'll want some lunch: for something a little different, try out Yokohama Sushi.
Continue in the theme of all things Japanese at the Morikami Museum and Japanese Garden. This is around a 20 minute drive from your lunch stop and makes for a great place to contemplate; indulge in the delights of the Japanese garden, stop by the tea house for some snacks. Finish with dinner back in the beachfront area, Tropical Grill Island Cuisine – 20 minutes by car from the garden.
Day 2 – Beachside Boca Raton
Your second day in Boca Raton should definitely begin with breakfast at Another Broken Egg Cafe, where you can – as the name suggests – get some very good eggs. Next, you can charter a boat to take you either into some inland stretches of freshwater or out onto the sea, for a spot of fishing; doing what the locals do (um, fishing) and bobbing around on the water is a tranquil way to spend a morning.
Walk along the seafront from Lake Boca Raton towards Red Reef Park. We hope you've remembered to pack (or wear) your swimming costume, as Red Reef Park is a prime location for swimming in the sea and snorkelling. Stop at The Boca Beach House for a quick bite to eat on the way. After the beach, you may want to head back to where you're staying to freshen up and wash that salt off.
If not, make your way to Atlantic Avenue around the Delray Beach area. Peruse the shops, enjoy the atmosphere as sun sets, and then find yourself a good bar to sit in here when the happy hours start to get into full swing; there's a lot to choose from, but Corner Porch is a good option if you're looking for somewhere you can drink and eat (though there are tons more options besides).
Day 3 – Beautiful Boca Raton
Begin your third day in Boca Raton by starting where you left off the night before, and head out on a cycle tour exploring what the brunch scene in the city is all about courtesy of BikeCrUz BrUnchHop. You may even feel like a couple of cocktails – you may not – but either way, it's time to really get to grips with all things beautiful at the Boca Raton Museum of Art (open from 10am).
Here you can peruse the collections and clap your eyes on some truly classic contemporary pieces – there's even a sculpture garden where you can relax in amidst some pieces of art in the sunshine. After exploring the art on offer, it's time for a late lunch at Max's Grille; you'll have to travel to Mizner Park for the pleasure of eating one of the many platter combos on offer here, of course.
Then it's just a short wander to see what's going on at the Mizner Park Amphitheatre, or you could simply embark on a spot of window shopping in the area. Either way, it's bound to be a pretty cool time exploring this bustling commercial district of Boca Raton; then you can round your night off with food and drink at El Camino, located in Delray Beach, a 15 minute drive from Mizner.
Don't forget your travel insurance for Boca Raton
World Nomads' mission is to support and encourage travellers to explore their boundaries. They offer simple & flexible travel insurance, and safety advice to help you travel confidently.
They've been doing it since 2002 – protecting, connecting, and inspiring independent travellers just like you.
Get a quote below or read our in-depth review!
World Nomads provides travel insurance for travelers in over 100 countries. As an affiliate, we receive a fee when you get a quote from World Nomads using this link. We do not represent World Nomads. This is information only and not a recommendation to buy travel insurance.
Here are some quick answers to common questions about what to do and see in Boca Raton.
Boca Raton isn't where all the tourists who go to Florida will be flocking too – that's for sure. But this is still a relatively well-trodden tourist destination and it can still be a little tricky to see exactly where all the cool and hidden stuff to do in Boca Raton is located; we made sure to help you out with a few leftfield things to do, making sure you get the most out of your trip here.
You might be heading to this coastal city to soak up the beaches, you might be heading there overnight on the way to somewhere else, either way, however long you've got in the city, we've given you some cool stuff to spend your time doing here.
---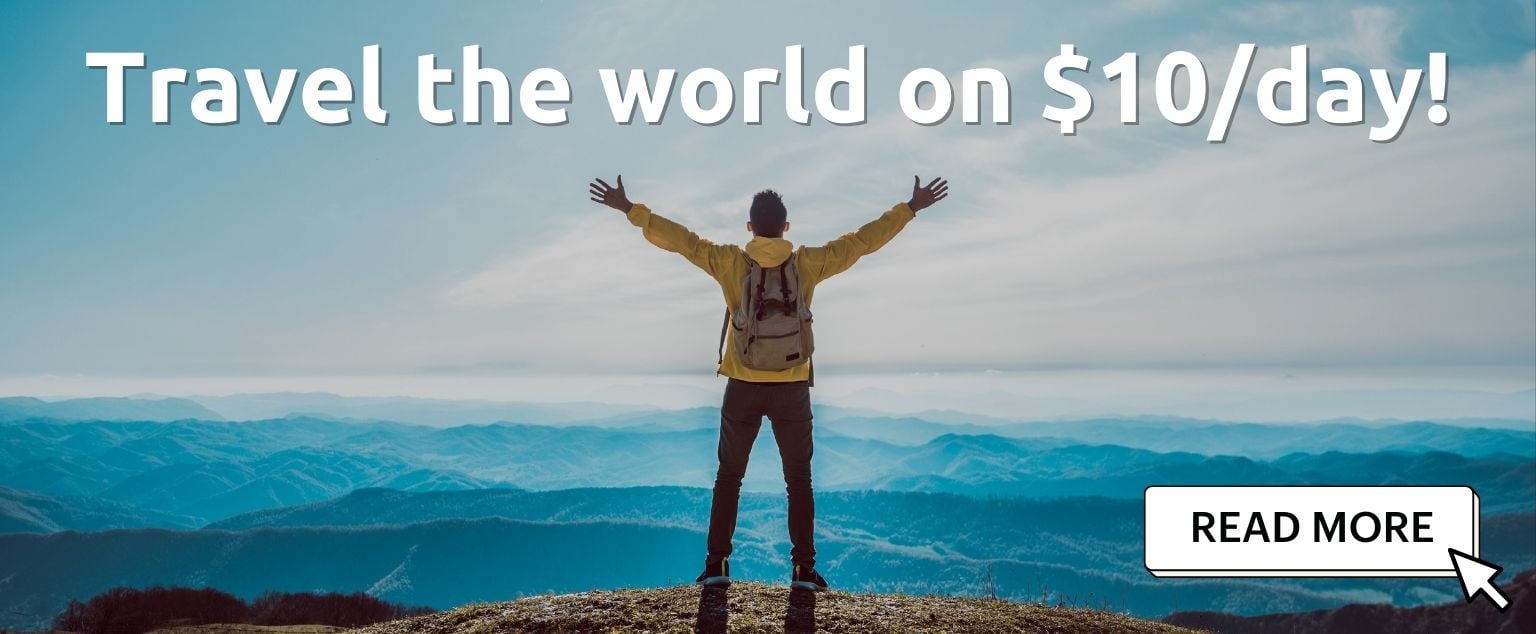 And for transparency's sake, please know that some of the links in our content are affiliate links. That means that if you book your accommodation, buy your gear, or sort your insurance through our link, we earn a small commission (at no extra cost to you). That said, we only link to the gear we trust and never recommend services we don't believe are up to scratch. Again, thank you!