Hawaii is one of the most beautiful places on this planet and the perfect location for a yoga retreat. With its tropical climate and pristine beaches, Hawaii provides the perfect balance of relaxation and adventure.
There are many types of yoga to choose from while on a yoga retreat in Hawaii. Hatha is among the oldest forms of yoga and focuses on correct body alignment and poses to bring peace, tranquility, and balance. Vinyasa is an active style of yoga that uses breath and movement to flow between poses, building strength, flexibility, and balance.
During a yoga retreat in Hawaii, you can enjoy activities such as surfing or snorkeling in crystal clear waters. You can also experience traditional Hawaiian culture with its music, hula dancing, and history.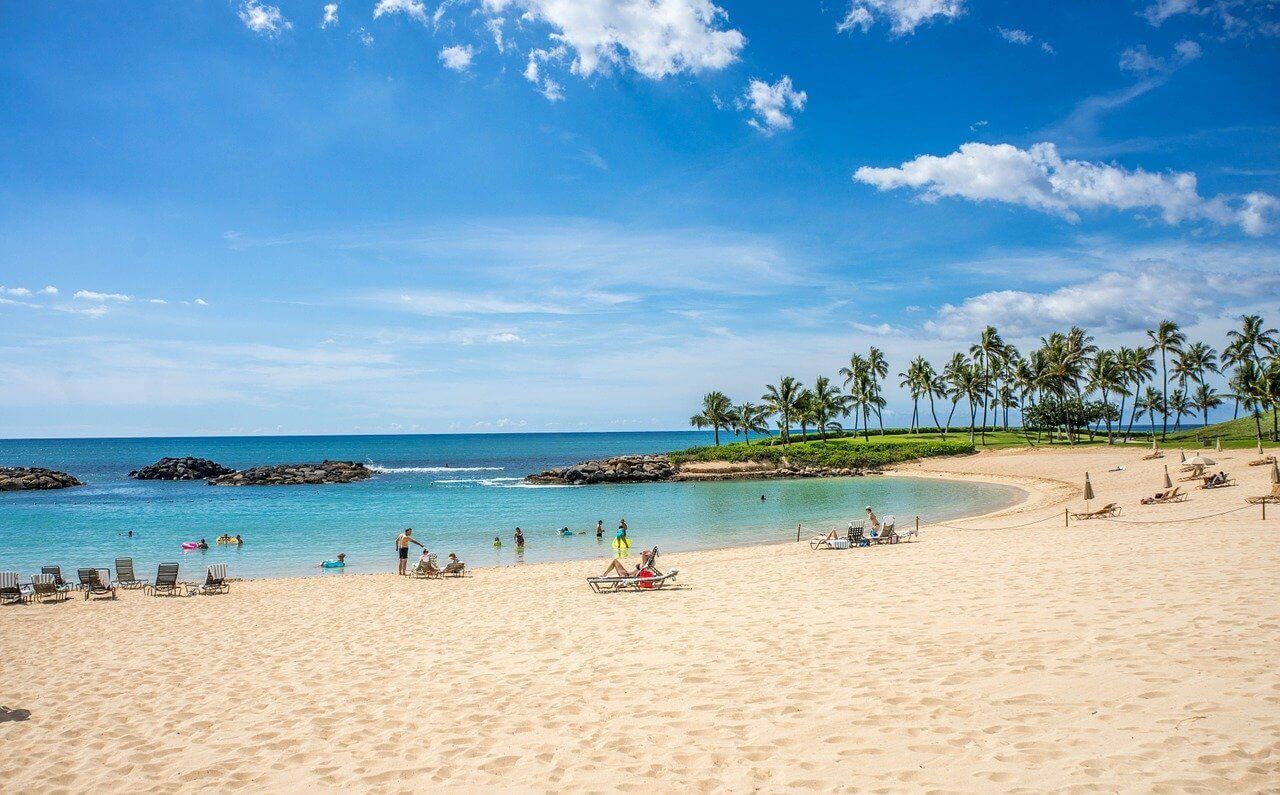 Why Should You Consider a Yoga Retreat in Hawaii?
The smell of the ocean, the warmth of the sun on your skin, and the sound of waves crashing against the shore – all these things combine to create a truly magical experience. A yoga retreat in Hawaii is an opportunity to reconnect with yourself, with nature, and find that inner peace we all so desperately crave.
It's easy to get out of routine in the hustle and bustle of everyday life. A yoga retreat gives you the chance to step away from it all. Focus on yourself for a little while, allowing time for maximum growth and reflection.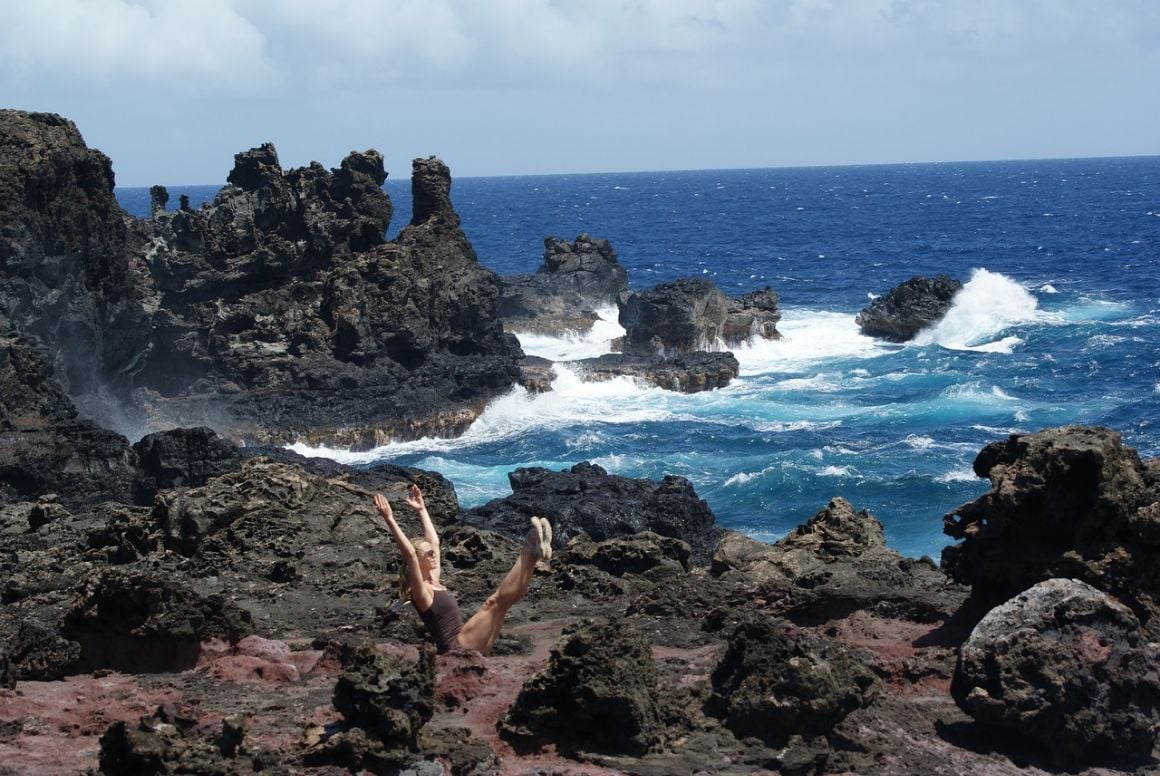 Also, yoga is an excellent way to reduce stress levels, increase flexibility and strength, improve posture, and restore balance in your body. Plus, the warm, tropical climate in Hawaii and its stunning landscapes make it an ideal place to practice yoga and take care of your body.
What Can You Expect From a Yoga Retreat in Hawaii?
Hawaii is the land of adventure and relaxation, so you can expect to experience both while on your yoga retreat. You will have the opportunity to practice yoga with like-minded people from around the world, as well as explore Hawaii's natural beauty through outdoor activities such as surfing, snorkeling, or hiking if you choose.
The Hawaiian culture is rooted in a deep respect for the land and its people. You can expect to feel this aloha spirit throughout your yoga retreat, from the moment you arrive until the day you leave. With six spiritual sights throughout the islands, you can expect to feel an energetic shift regardless of which Island you end up on!
Embrace your inner journey of self-discovery paired with a burst of flavor from the rich Hawaiian cuisine. Rest assured that no matter what type of diet you have, most retreats include food tailored to any allergies or preferences so everyone can enjoy it! With healthy options available for all types of diets, let yourself indulge in this amazing culinary experience.
With every retreat, a custom healing experience awaits. Typically leading off with yoga, meditation, and mindfulness sessions, the retreats then offer additional specialized services to encourage spiritual growth and exploration. And if you want to get out of your mind and into your body a few of the retreats offer surf lessons and hiking opportunities.
Accommodations in Hawaii range from basic Airbnb to high-end luxury villas. All retreats will provide full information on the location, accommodations, and pricing so that you can choose the best option for you.

Unlock Our GREATEST Travel Secrets!
Sign up for our newsletter and get the best travel tips delivered right to your inbox.
How to Choose the Right Yoga Retreat in Hawaii for You
When it comes to choosing the perfect yoga retreat in Hawaii for you, there are a few things to consider. The most important thing to ask yourself is what are your goals and which type of yoga practice you would like to focus on. Also consider whether or not you would like to travel with someone else, as some retreats offer special packages for traveling couples and friends.
Once you have narrowed down your choices, it is important to look into the details of each retreat. Make sure to read about any additional activities or services offered, such as spa treatments and excursions. Also, check out reviews from past guests to get an idea of what to expect and make sure that the retreat meets your needs.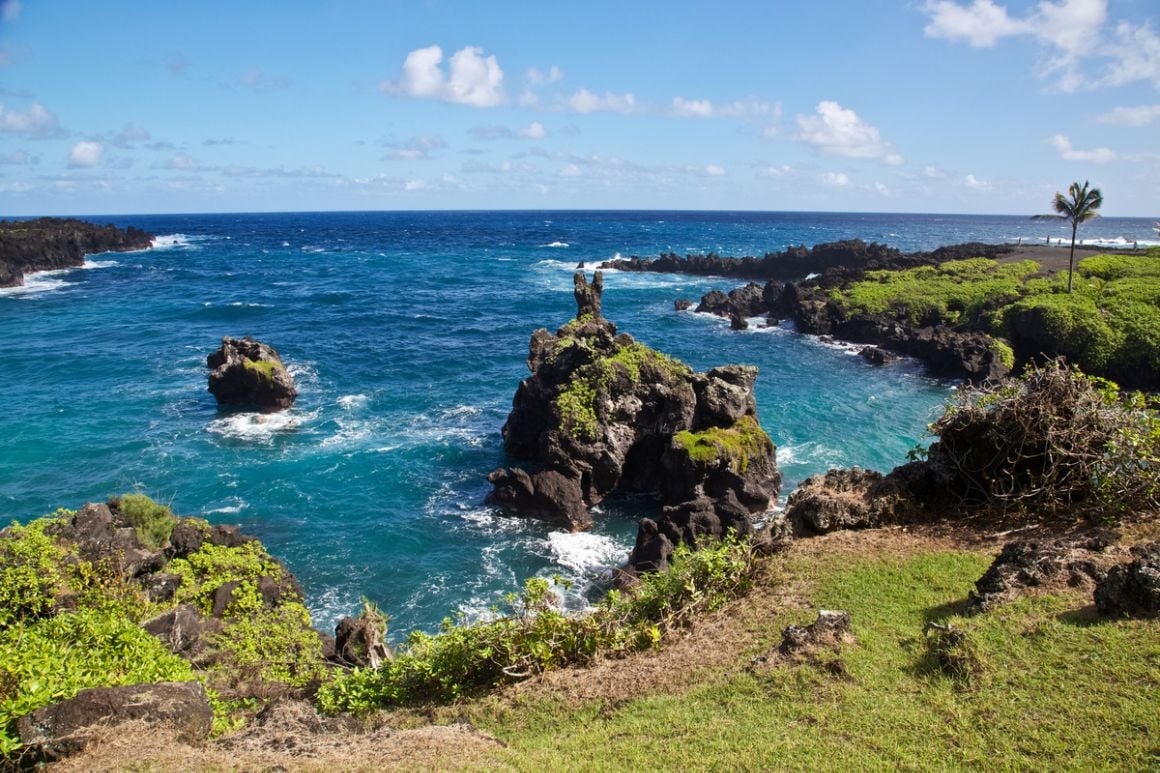 By taking the time to research and compare different retreats, you can ensure that your yoga retreat in Hawaii will be an unforgettable experience. With its stunning landscapes, diverse culture, and wide range of activities, a yoga retreat in Hawaii is sure to bring out the best version of yourself!
Location
With eight different islands, finding the right location for your yoga retreat can cause a few nerves. All of the islands offer unique experiences, so it all depends on what you are looking for in terms of activities, sights, and sounds.
Oahu is an ideal spot for beginners who want to explore the city and take part in a range of outdoor pursuits. Maui offers some gorgeous beaches, while Kauai and the Big Island are great choices for those looking to immerse themselves in nature.
Practices
No matter what type of yoga you practice, Hawaii has something for everyone. From Hatha to Vinyasa and everything in between, the different retreats all offer something unique.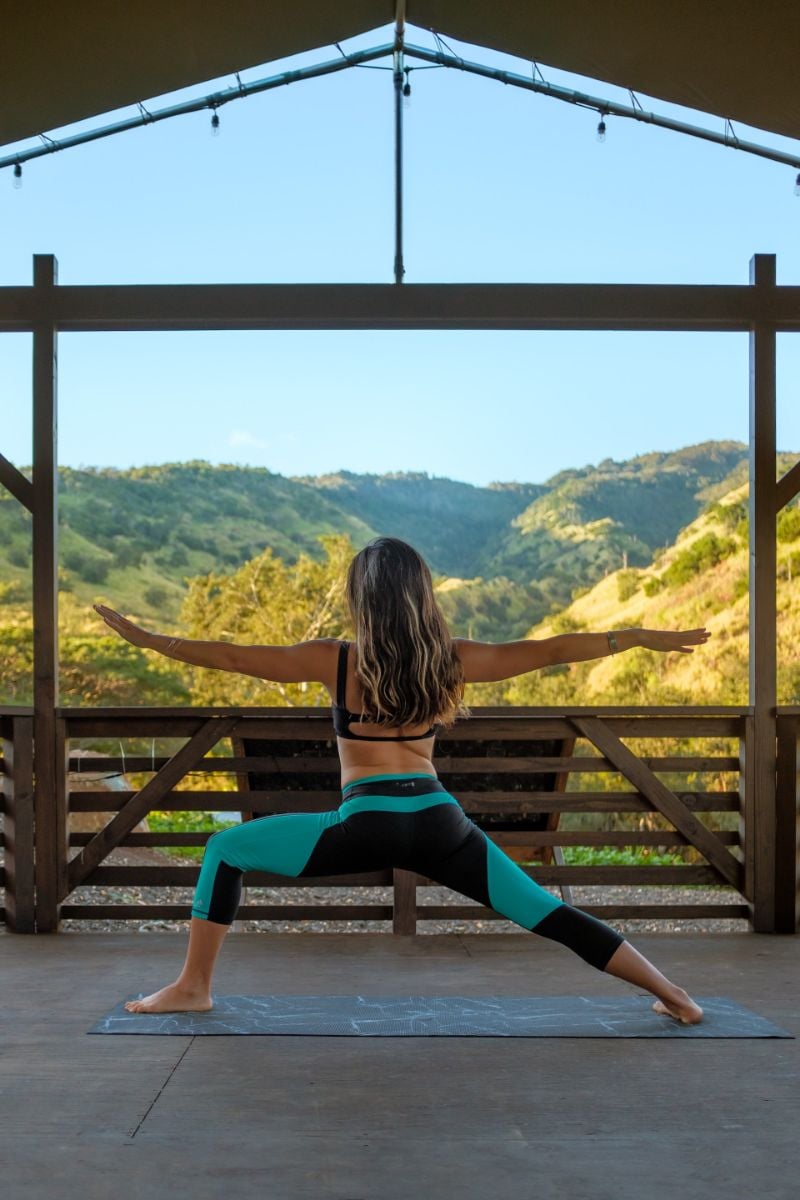 If you are a beginner, look for a retreat that offers beginner classes or private sessions so that you can get your foundations sorted before joining group classes. If you are more experienced, look for retreats that offer advanced classes and workshops.
On top of that, meditation and pranayama workshops, sound healing opportunities, and energy healing services are often available. Plus, if you're really looking to pamper yourself during your retreat journey then luxurious spa treatments are also an option for a full body and mind detox.
If you want to discover the roots of the Hawaiians and the history of the islands, most retreats offer special cultural activities. These can range from local cooking classes to group hikes and excursions that explore the stunning landscape.
Through these practices, you can unwind and reconnect with yourself to access your inner wisdom. With the proper tools, you will gain balance in life and open up to exciting self-discovery opportunities that await ahead.
Price
The cost of attending a retreat in Hawaii can range greatly, from as low as a few hundred dollars to thousands. Several variables factor into the pricing such as the length of the retreat, the quality of lodging provided, and the number of practices offered during your stay.
For those on a smaller budget but don't want to miss out, there are still plenty of options available. Many retreats offer bundle packages that include a few meals and basic accommodations, while others will provide discounts when you book multiple classes or activities.
No matter what your budget is, with the right planning and research you can find an amazing yoga retreat in Hawaii that works for you.
Perks
Aside from the wonderful yoga and cultural activities, a retreat in Hawaii can also offer plenty of other perks. From hiking through lush jungles to exploring picturesque beaches or learning about ancient Hawaiian culture, there are countless ways to enjoy your time away from home.
Hawaii is also well known for its unique cuisine. With fresh seafood and a variety of tropical fruits, you can discover some delicious dishes while on your retreat.
Finally, Hawaii is a great destination for adventure seekers. From scuba diving to whale watching and surfing, there are plenty of thrilling activities to explore.
Duration
The length of a yoga retreat in Hawaii can range from as little as a few days to several weeks. Many retreats offer extended stays, which are great for those looking for long-term recharging.
By offering only set retreat times, Hawaiian yoga getaways guarantee that you won't miss out or speed through any of the classes and practices. In this way, they make sure to give you every chance to gain all of the skills necessary during your trip so that it meets — and exceeds — your expectations.
The Top 10 Yoga Retreats in Hawaii
Ready to take your yoga practice to the next level? Here's a little secret – you already have what it takes! To help you reach new heights, we've curated some of Hawaii's best yoga retreats below.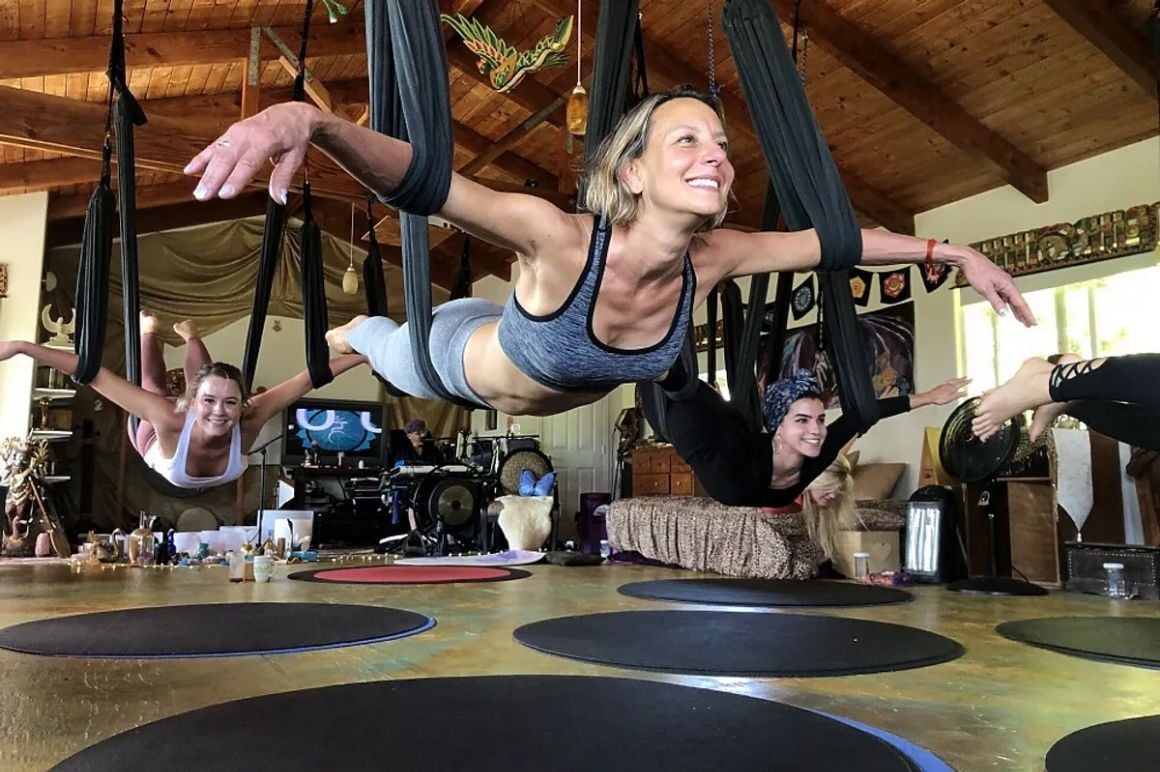 Price: $2,200+
Location: Maui
Embark on an unforgettable and transformative Mystical Alchemy retreat to the stunning north shore of Maui! At Black Swan Temple, you can immerse yourself in a tranquil atmosphere that will revive your spirit and rejuvenate your body. You will explore the depths of self-discovery while unearthing gifts that lie dormant within – enabling you to find clarity about what truly lies ahead.
Mystical Alchemy retreats aren't simply an escape from reality and a chance to relax; they provide you with powerful initiation that can catapult your spiritual growth.
The programs are crafted to facilitate healing and transformation, as well as boost self-confidence through yoga sessions, breath work classes, sound therapies, personal coaching offerings, Earth altar rituals, communing with Nature activities, and delicious plant-based vegetarian meals.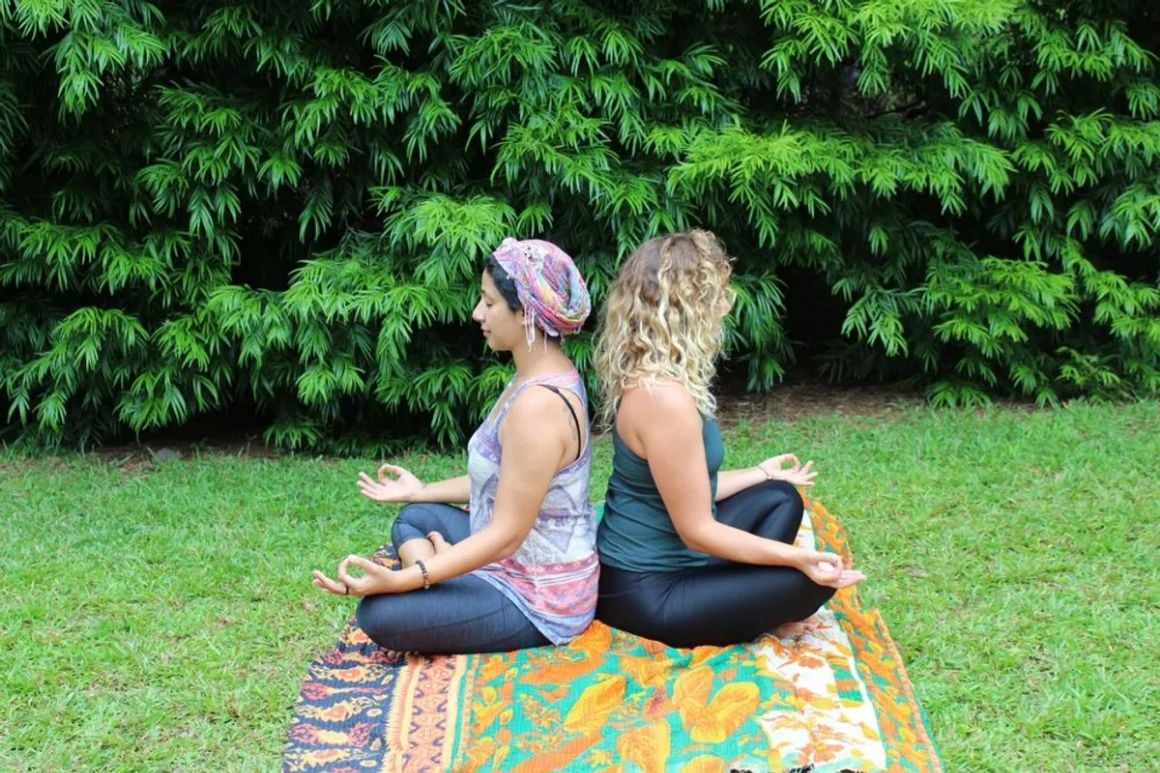 Price: $1,300+
Location: Hamakua
Come and join this blissful Relaxation & Creative Expression Retreat on the stunning Hamakua Coast of Hawaii. Their basic retreat package will offer luxurious accommodations, nutritious farm-to-table meals three times a day, creative expression Sessions with all art supplies provided, as well as musical instruments for your enjoyment. Plus you have the option to add multiple daily yoga classes, reiki sessions, or meditation time – whatever best serves you!
Venture away from the touristy resorts and explore the captivating surroundings of the Hamakua coast – its lush green hills, vibrant cliffs, rainbows that make you gasp in awe, and picturesque waterfalls.
This home is your personal sanctuary– where you can take time to heal your soul through an enchanting transformational journey as well as nourish your body and mind. Rediscover yourself surrounded by nature's beauty like never before!
Month to month payments, no lock-in contracts, and no itineraries required: that's the exact kind of insurance digital nomads and long-term traveller types need. Cover yo' pretty little self while you live the DREAM!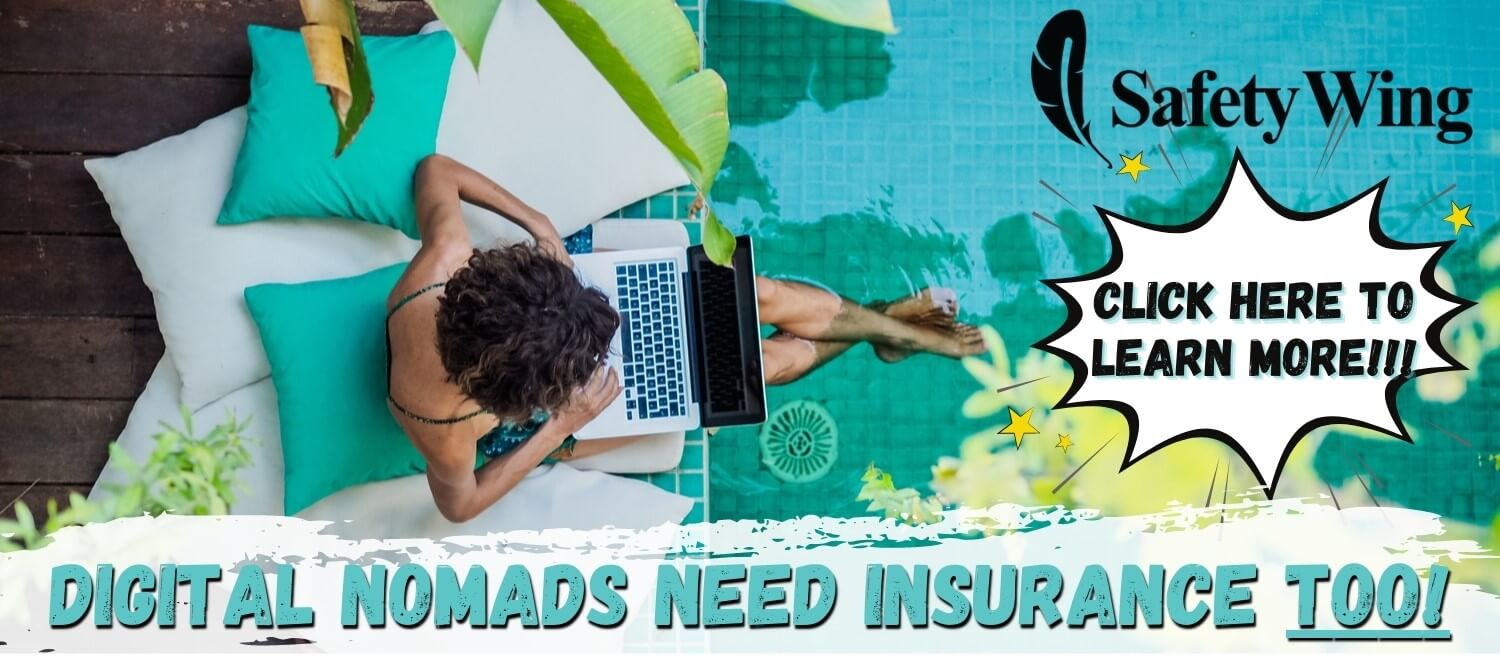 SafetyWing is cheap, easy, and admin-free: just sign up lickety-split so you can get back to work! Click the button below to learn more about SafetyWing's setup or read our insider review for the full tasty scoop.
Price: $1,500+
Location: Oahu
This retreat is perfect for those who aren't extremely flexible with their schedule as it runs every week Monday-Friday all year round.
During the week, you'll get to experience both morning and afternoon yoga classes, with plenty of time for surfing in between. Along with the physical practice elements, there will also be meditation and pranayama workshops to attend.
You will also get free bike rentals to explore the island and some delicious veggie meals that are included in your package.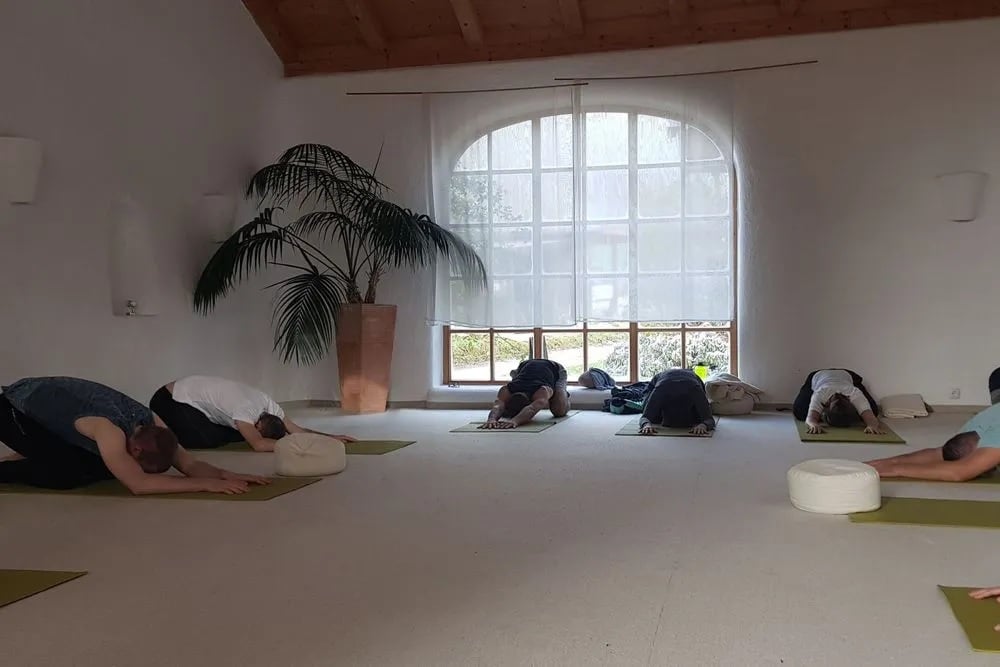 Price: $2,200+
Location: Captain Cook
The Seven-day Nature Lovers Yoga Retreat is the perfect way to come back to oneself. Spend your days engaging in a variety of yoga classes, meditation, and ayurveda sessions, exploring the lush gardens and beach paths, or simply relaxing with views from one of their many overlooks.
During this retreat, you will have the opportunity to be immersed in the natural beauty of Hawaii as well as enjoy as much time alone as you need. The beautiful thing about this retreat is you can pick and choose whatever activities you wish to participate in, so you'll always find something to do.
Whether it's taking a dip in their pool or walking the beach paths, doing yoga, or even just reading a book in a hammock – there's an activity for everyone.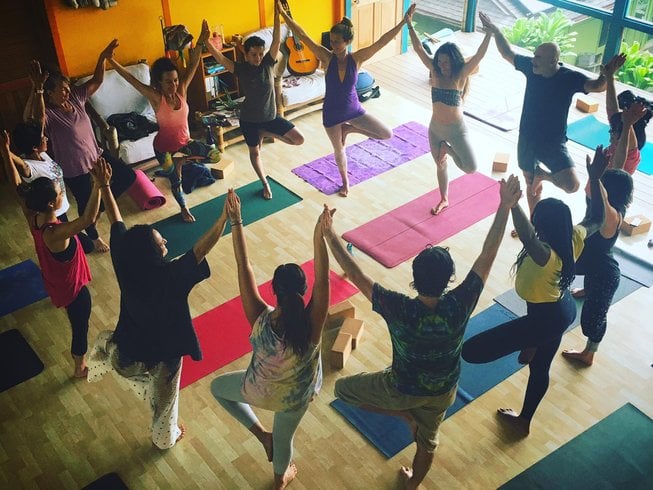 Price: $3,000+
Location: Maui
Spend an unforgettable getaway on a picturesque permaculture farm in the heart of Kipahulu, Maui, Hawaii – one of nature's most stunning and energizing destinations! Enjoy daily yoga sessions combined with healing breathwork practices for eight days.
Indulge in delicious organic meals freshly harvested from the surrounding land. Explore majestic waterfalls, nearby beaches, and other hidden havens among paradise-like surroundings while gaining insight into herbalism, Ayurveda, and permaculture principles!
At DiviniTree Yoga, each retreat is a one-of-a-kind experience. They always offer an introduction to Ayurveda, herbalism, and regenerative agriculture – along with crystal bowl sound healing and sauna nights. But it doesn't stop there! Depending on the event, you may also get to enjoy kirtan concerts or dance parties in 432hz frequency!
Forget boring accommodation… book yourself an EPIC STAY!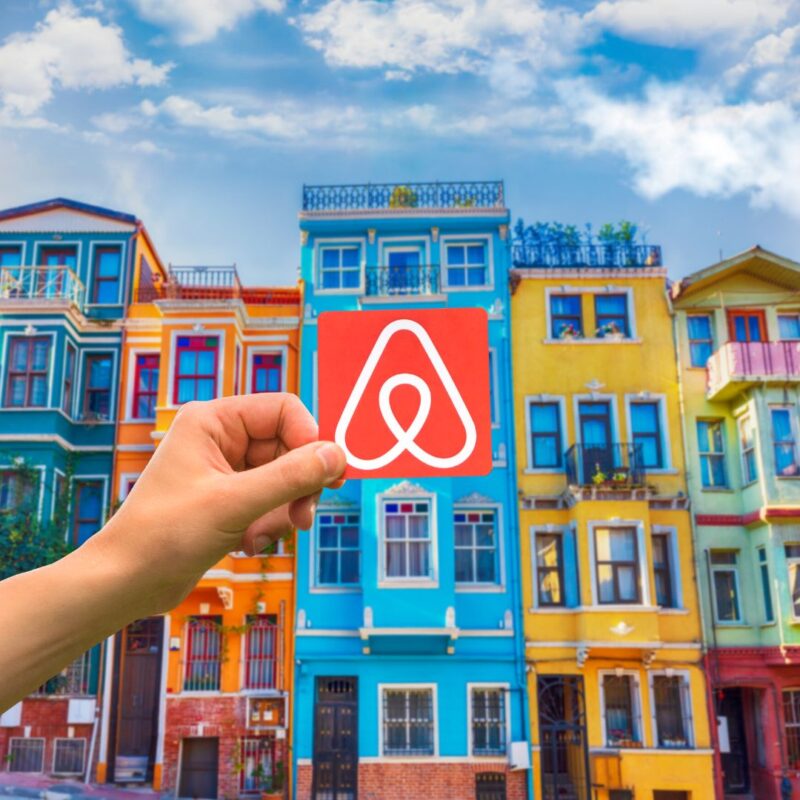 Why stay in a naff hotel when you can stay in a cosy, stylish local house instead? And for half the money too!
Stay somewhere EPIC and save your hard-earned dollars — from houses to barns to castles and caves, there is an Airbnb for every occasion!
Book an EPIC Stay
Price: $2,200+
Location: Maui
Take a journey to self-discovery and healing with an eight-day yoga retreat in Hawaii. This experience combines yoga, sound healing, and exploration of one's shadow self
Begin each day with yoga classes designed to nourish your body and spirit. Immerse yourself in meditation and pranayama workshops to deepen your practice.
In addition to the yoga classes, during this retreat, you will be invited to join in three evening Earth Altar rituals. These rituals are designed to help you connect with your shadow archetypes and bring transformation into your life through conscious co-creation. You will learn how to create these Earth Altar Rituals and will be able to take them with you, wherever you go.
End each day with a sound healing session to relax and unwind from all the activities, letting go of all your worries as you drift into a deep sleep. The retreat is led by experienced yoga instructors and sound healers who will guide you through this amazing journey.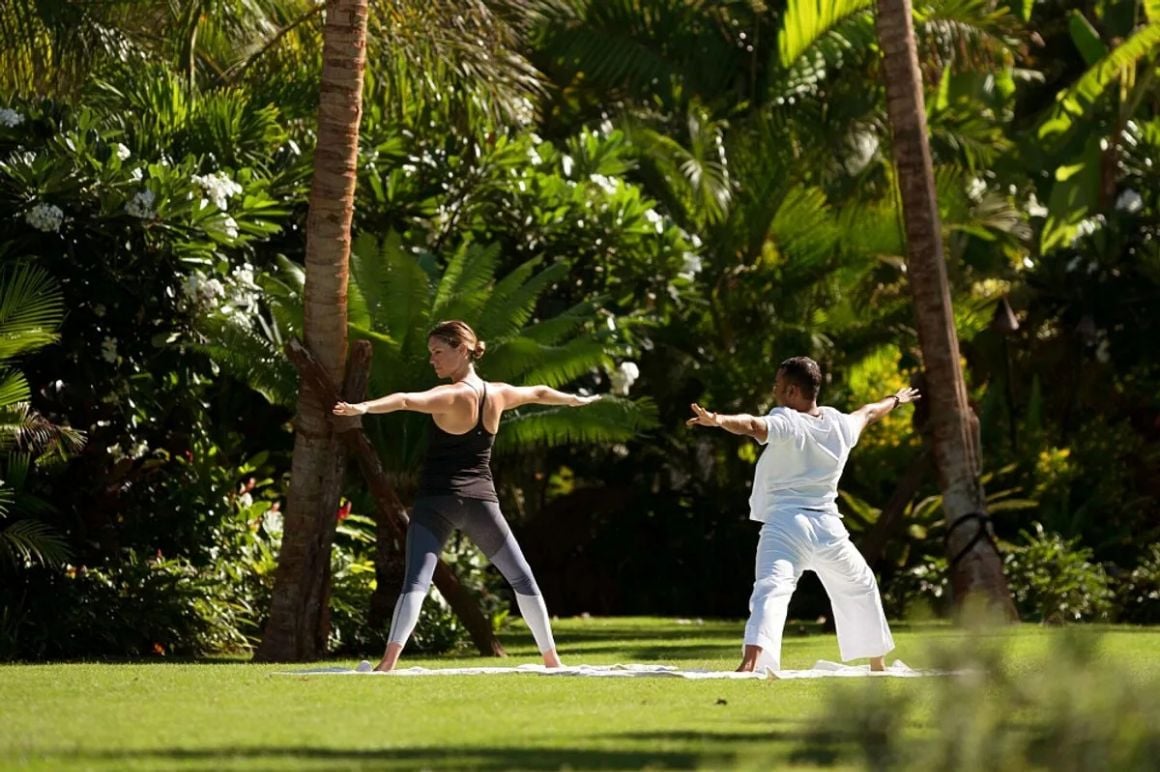 Price: $2,500+
Location: Maui
The Hawaii Wellness Retreat is devoted to whole-body health and well-being. Through this program, you'll learn how to properly move your body, nourish it with nutritious foods, and maintain a positive outlook that will last long after the retreat ends.
The retreat includes daily yoga and meditation classes, as well as workshops on nutrition, stress management, and personal growth. In addition to the physical aspects of wellness, you'll have time for reflection on nature walks or simply relaxing with views from one of their many overlooks.
Price: $1,800+
Location: Maui
From beginners to the most advanced yogis, all are welcome! This program provides tailored practice sessions that help you grow and develop in a meaningful way. Whether it's Ashtanga Vinyasa Yoga or any other series of postures, they ensure each student has an opportunity for deeper study at their own level.
During the personal self-retreat, you can learn about ancient Eastern yoga philosophy and delve into Ashtanga's eight limbs of Yoga, Patanjali Sutras, and Pranayama breathing techniques, as well as discover the relationship between Ayurveda and yoga practice.
Is This the Best Daypack EVER???
Price: $2,000+
Location: Pahoa
For 15 days and 14 nights, follow your own path and reconnect to the innermost layers of yourself in this two-week-long yoga retreat!
This journey will take you on a deep exploration of self-development. Dive into daily Hatha/Vinyasa Yoga classes, meditation, breathing exercises, and various workshops designed to help you gain insight into your personal journey.
During the program, you'll also have the opportunity to learn about Hawaiian culture and history, go on exciting excursions like surfing, snorkeling, or hiking through lush landscapes, as well as take part in Ayurvedic treatments such as herbal teas and oil massages.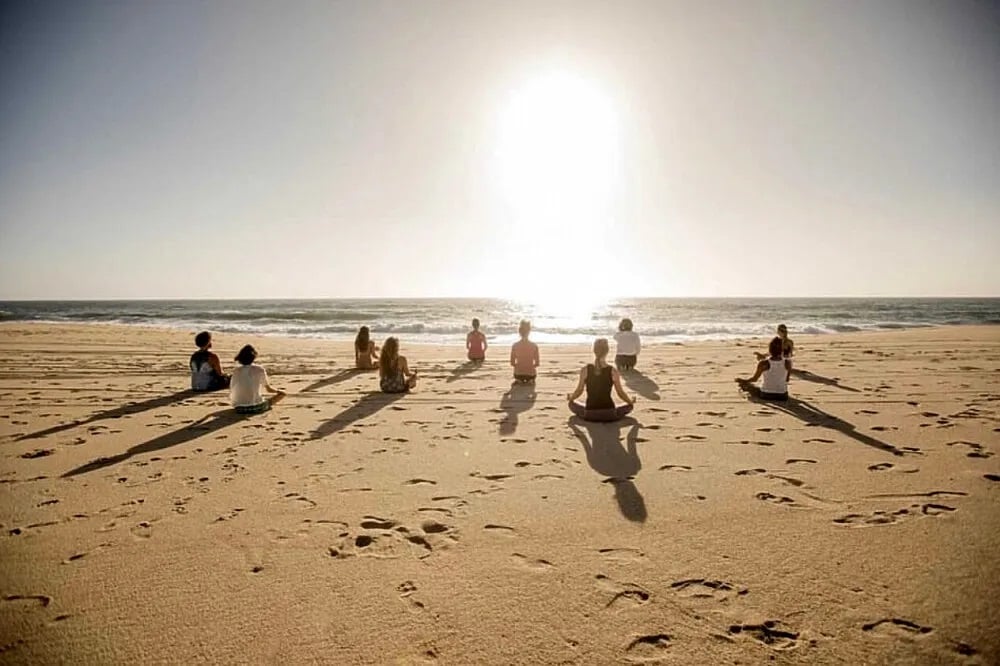 Price: $3,000+
Location: Maili
This is one of the most popular yoga retreats in Hawaii. You will have the opportunity to reclaim your life and become the best version of yourself during this eight-day excursion of freedom, power, and healing.
Soak in the stunning vista from the luxurious retreat home as you relax by the pool surrounded by majestic mountains and overlooking tranquil ocean waves; all while reconnecting with your deepest self among a small intimate group of eight to 12 women.
Rejuvenate, restore, and revive your soul in a stunning paradise offering ample opportunity to explore the lush surroundings. Enjoy workshops designed for self-discovery; clearing any spiritual blocks along the way so you can become connected with creative abundance.
Unwind in luxurious accommodations and relax on an inviting hammock while experiencing fresh flavors from delectable fruits like mango, pineapple, papaya, or dragon fruit through freshly made vegetarian cuisine prepared with overflowing love.
Don't Forget to Get Insured!
Even in the safest places, shit happens.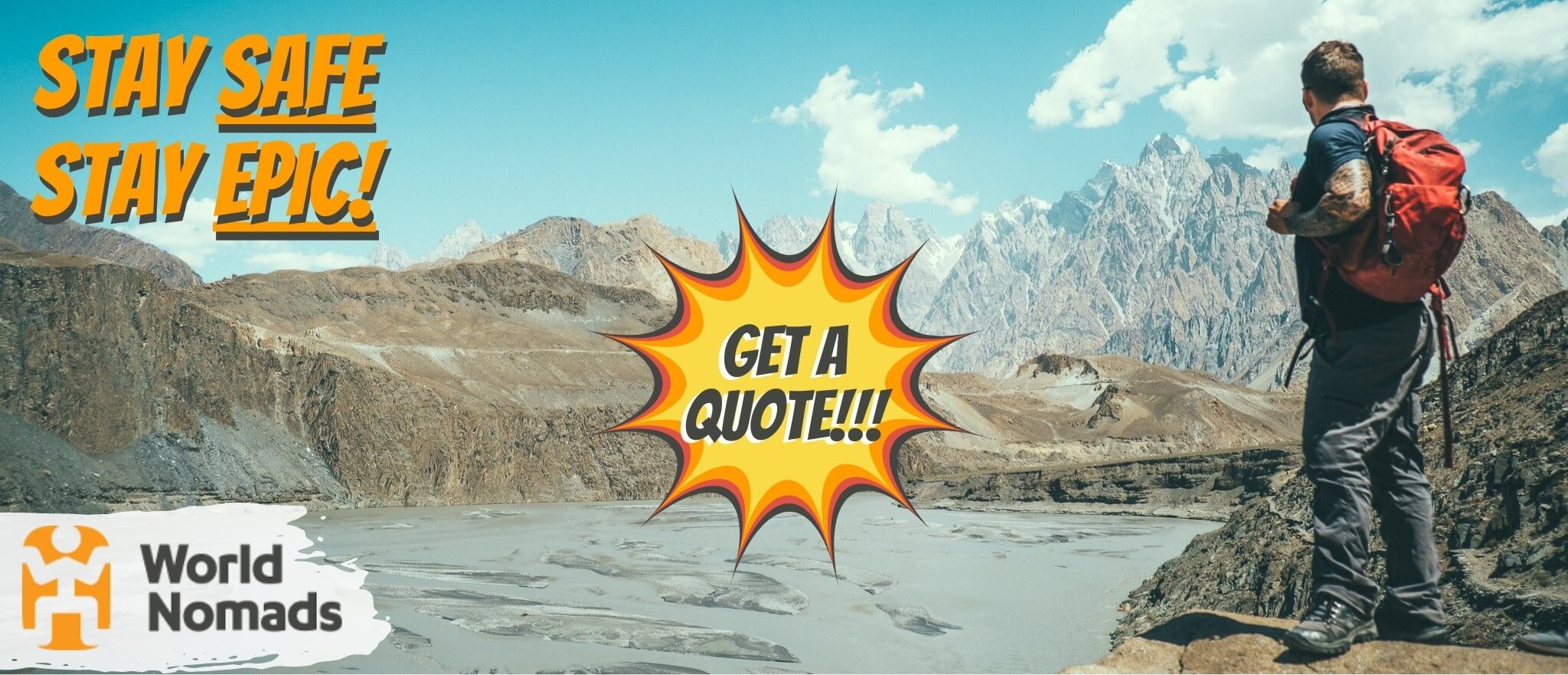 World Nomads' mission is to support and encourage travellers to explore their boundaries. They offer simple & flexible travel insurance, and safety advice to help you travel confidently.
They've been doing it since 2002 – protecting, connecting, and inspiring independent travellers just like you.
Get a quote below or read our in-depth review!
World Nomads provides travel insurance for travelers in over 100 countries. As an affiliate, we receive a fee when you get a quote from World Nomads using this link. We do not represent World Nomads. This is information only and not a recommendation to buy travel insurance.
Final Thoughts on Yoga Retreats in Hawaii
If you desire an invigorating yoga retreat, Hawaii is the place for you! Filled with breathtaking scenery, friendly locals, and a tranquil setting, this paradise will assist in helping to find inner peace and understanding of what really matters.
If you're not sure which retreat is ideal for your needs, then the Mystical Alchemy Retreat comes highly recommended. It provides a great mix of relaxation and exploration that will leave you feeling revitalized. On the other hand, if something more personal piques your interest, make sure to check out the 10-Day Self Discovery Retreat – it's designed to bring inner peace and greater awareness into your life.
Take a break from the intensity of your daily life and rejuvenate in Hawaii's stunning landscape. Recharge your spiritual, mental, emotional, and physical health – make it your next destination for total well-being!
---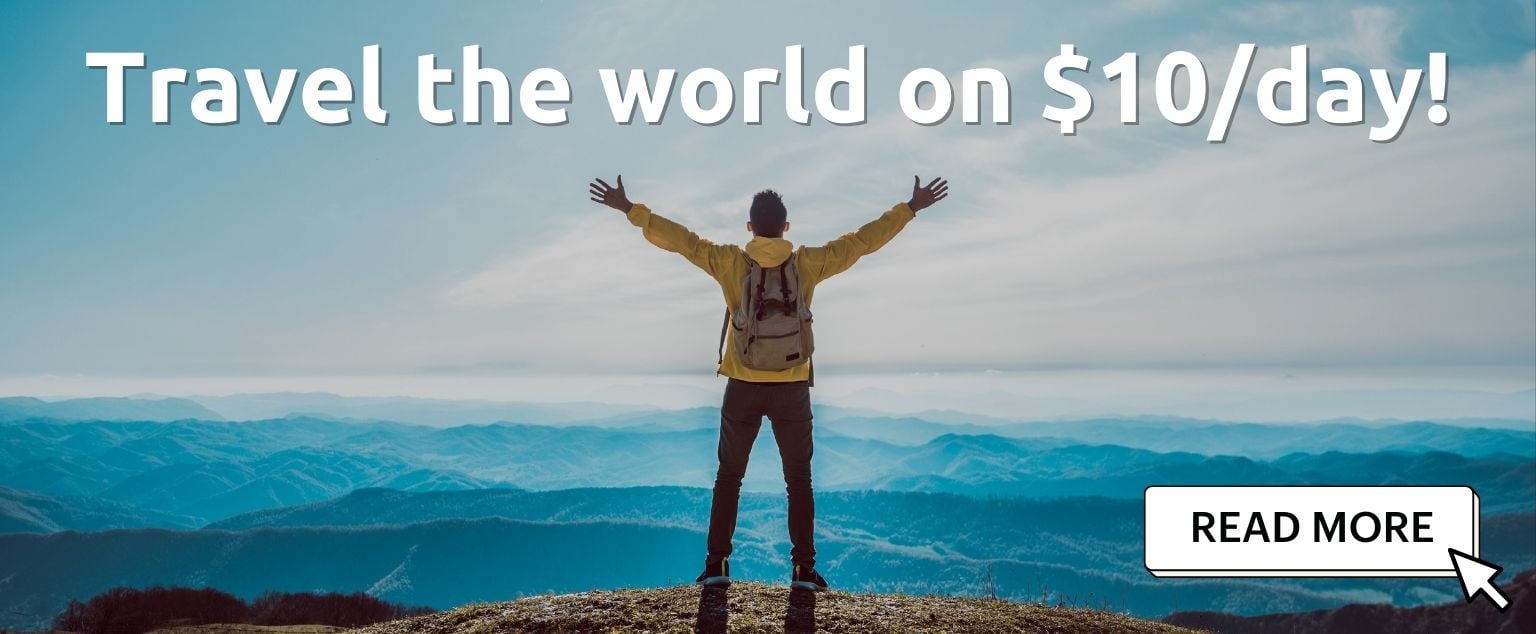 And for transparency's sake, please know that some of the links in our content are affiliate links. That means that if you book your accommodation, buy your gear, or sort your insurance through our link, we earn a small commission (at no extra cost to you). That said, we only link to the gear we trust and never recommend services we don't believe are up to scratch. Again, thank you!