Hawaii might just be the closest thing on earth to paradise, with seemingly no end to its natural beauty.
Famous for its relaxed island lifestyle and rainforest treks that pass volcanoes, waterfalls and forests, Hawaii is an adventurers playground. Not to mention the awesome arts and culture scene which is not to be missed.
However, there's one thing that stands out above all else – The spectacular beaches in Hawaii. They come in all shapes and sizes, and are easily recognizable from their classic turquoise waves lapping against a powdery white shore.
But that's not the only type of beach on offer here: The volcanoes mean there are also black sand beaches in Hawaii, and you can trade digging your toes into the powdery white sand for awesome surfing and stand up paddle boarding.
Whether you're looking for a glamorous seaside getaway or more of a backpacker vibe, Hawaii has a beach for you!
Let's dive in!

Unlock Our GREATEST Travel Secrets!
Sign up for our newsletter and get the best travel tips delivered right to your inbox.
When to Go to Beaches in Hawaii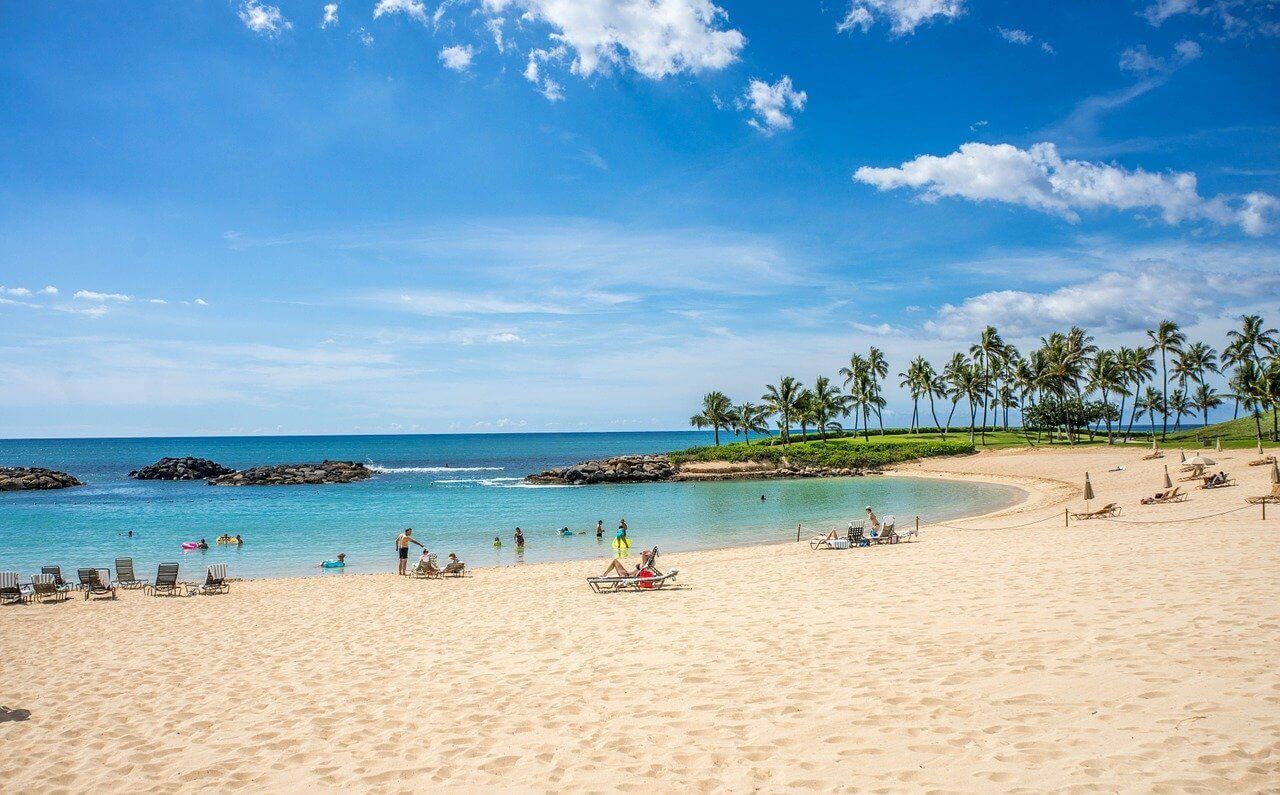 The good news as you plan your Hawaii itinerary is that it's a great destination throughout the year. The weather is always warm, but there are some things that you should keep in mind. During winter, the tradewinds pick up; this means there are more showers. It also produces bigger swell – especially on the north of each island. While this isn't good news for sunbathers and swimmers, it should have surfers' ears pricking up!
April, May, September, and October are the best times to visit, especially if you're backpacking Hawaii. You'll benefit from wonderful weather, without having to put up with the exorbitant accommodation prices and massive crowds that descend on the islands in the summer months.
When it comes to booking your accommodation in Hawaii, try to book your accommodation at least two to three months in advance. The most popular hotels, Airbnbs, and hostels can get booked up quite quickly, and you don't want a bad accommodation experience to ruin your trip.
Other notable times to visit are February and March – a good time for whale watching and even skiing. Yep, that's right – skiing! You can do it, but you'll need a 4×4 and equipment. But hey, how many people can say they've skied in Hawaii?
Most Popular Beach in Hawaii | Waikiki Beach, Oahu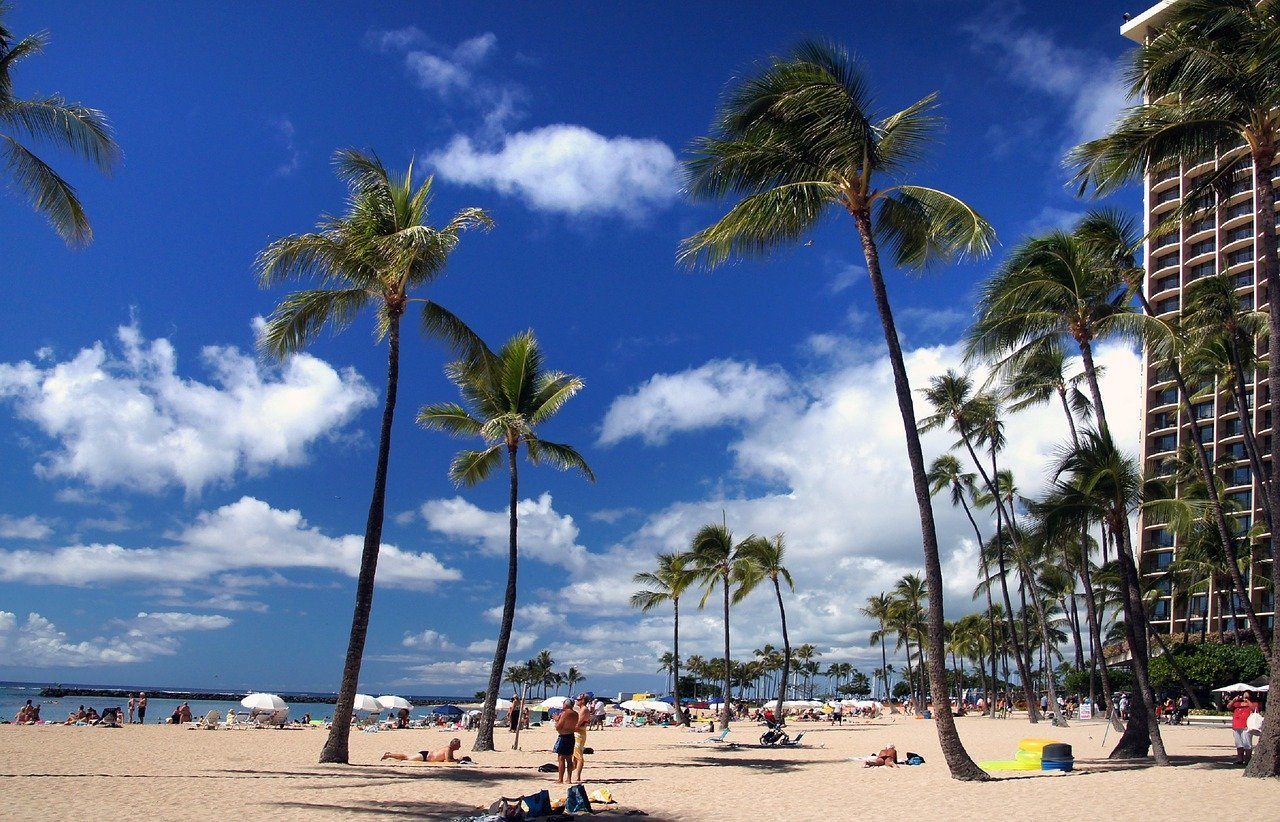 Who It's For: If you want the full Hawaii tourist experience, Waikiki Beach has seafront hotels and surfing – as well as the typical azure waters.
Don't Miss: One of the most famous surf spots in the world, both beginners and experts can tackle Waikiki's waves.
Probably the most popular destination in Honolulu and the entirety of Hawaii, Waikiki Beach is known throughout the world. The beach isn't as idyllic as it was when it first started attracting tourists; there are now malls, restaurants, and epic nightlife just off this two-mile strip of sand.
However, it's a great place to begin your trip and it makes for one of the best places to visit in Hawaii as there's something for every type of traveler, including the awesome beach!
Even if you're a backpacker, there are plenty of Honolulu hostels to choose from if you're on a tight budget.
This private studio is one of the cheapest rooms in Waikiki, but you wouldn't know from staying there. It's got loads of mod cons, it's clean, and the design is on-point!
You don't just have to take our word that this is a great place to stay; the Travel Channel rated it as the best youth hostel in Waikiki! Be sure to take advantage of the daily excursions on offer.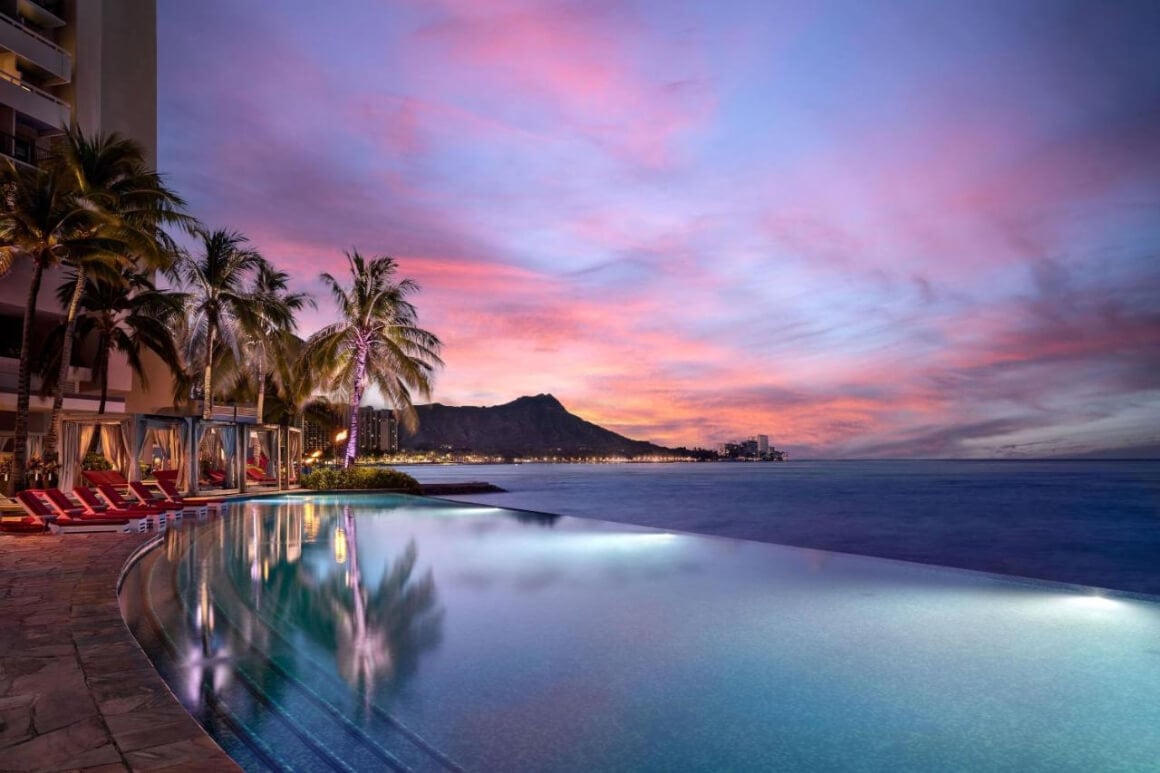 You won't even have to take the one block walk to enjoy the ocean from this Waikiki hotel. It's right on the famous beach, and has an incredible infinity pool!
Just imagine sitting on a traditional Hawaiian lanai with a cocktail in hand looking out over Waikiki. That dream becomes a reality at this beautiful Honolulu VRBO.
Diamond Head Volcano
Looking out over Waikiki Beach, Diamond Head is a dormant volcano and US State Monument. It's a steep but relatively easy hike that you can complete in less than an hour – and those views!
Iolani Palace
Built in 1882, this was the home of Hawaii's last remaining monarchs. Check out the royal family's private suites! [image credit]
Kalakaua Avenue
This is where you'll find the coolest restaurants, shops, and hotels in Waikiki. It's a great place to pick up souvenirs.
Make Jewellery
Take home an unreal souvenir that you've made yourself – with this unique Hawaiian jewellery class.
Go Paddleboarding
Enjoy the fastest growing board sport in the world – stand-up paddleboarding. And get a photo of you doing it!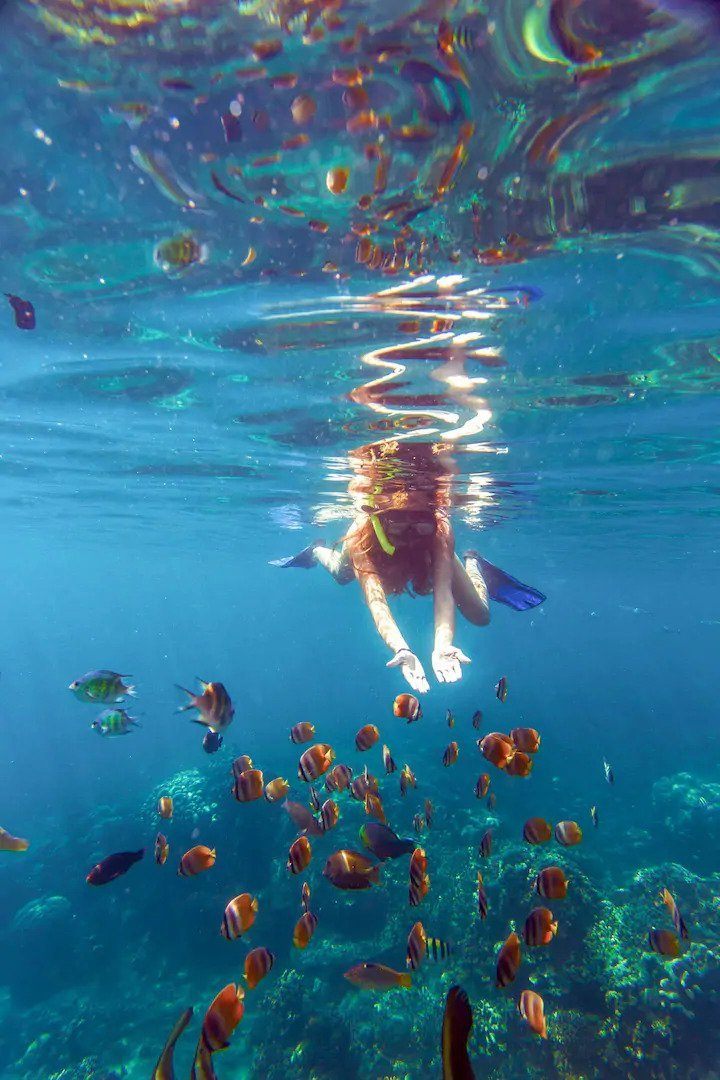 Go Snorkeling
See what's beneath the waves of Waikiki Beach with this snorkeling session.
Best Swimming Beach in Hawaii | Poipu Beach, Kauai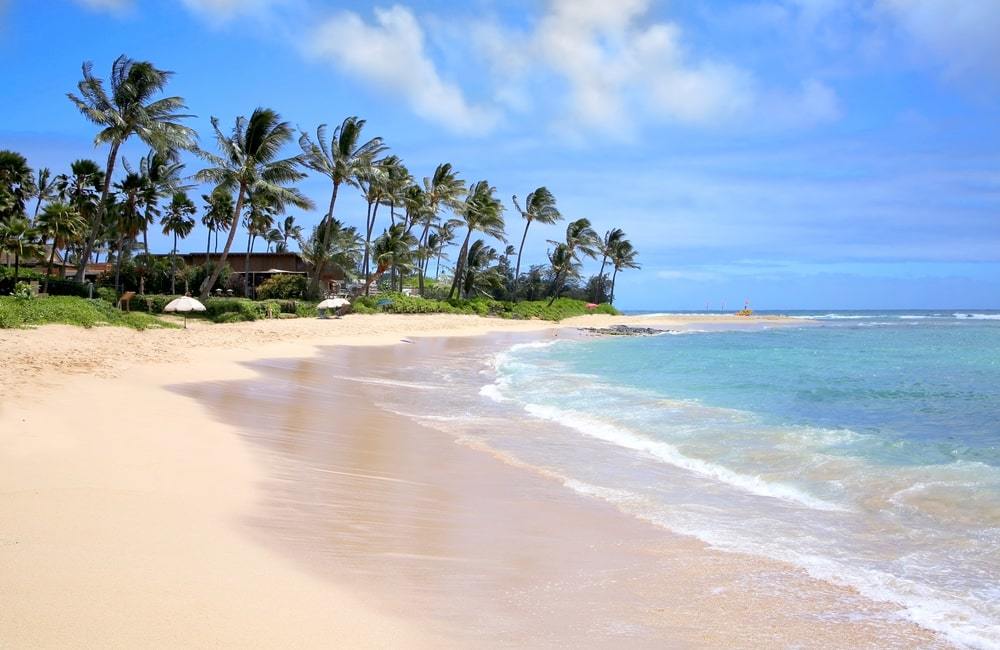 Who It's For: Want to enjoy swimming and snorkeling in a safe and clean environment? Look no further.
Don't Miss: The endangered Hawaiian monk seals. They're the rarest seals in the US, but sometimes they stop by Poipu Beach in Hawaii!
With its very own natural wading pool just off the Poipu Beach shoreline, you can relax knowing that you won't be swept away as you swim and snorkel in these gorgeous calm waters. It's a great place to come with the family, thanks to the safety; there are lifeguards seven days a week.
While it's perfect for swimming, there are also sections of the beach where you can jump on your surfboard. There's no arguing that this is one of the best beaches in Hawaii! And there are some fantastic villas near Poipu Beach that offer a luxurious stay for families.

You'll have to be quick to book this Hawaii Airbnb, which isn't often available. There's an incredible in ground pool with a waterfall, and its just minutes from Poipu Beach Park!
This four-star resort boasting a restaurant is lovely for a couple who are looking to make the most of a romantic trip to Poipu Beach. After a busy day, pamper yourself at the spa!
Spouting Horn
One of the most popular natural sites on Kauai, an ancient lava tube spews incoming surf in this geyser-like attraction.
Keoki's Bar
Enjoy some chilled out drinks and a light bite at this cool bar. On weekend nights, you'll be treated to traditional Hawaiian live music. [image credit]
Roy's Poipu Bar and Grill
Want to go a little more upmarket for food? This smart casual restaurant has an extensive menu and superb service.[image credit]
Explore the Coast
Take a guided hike along the remote south shore of Kauai. You might even find fossils if you're lucky!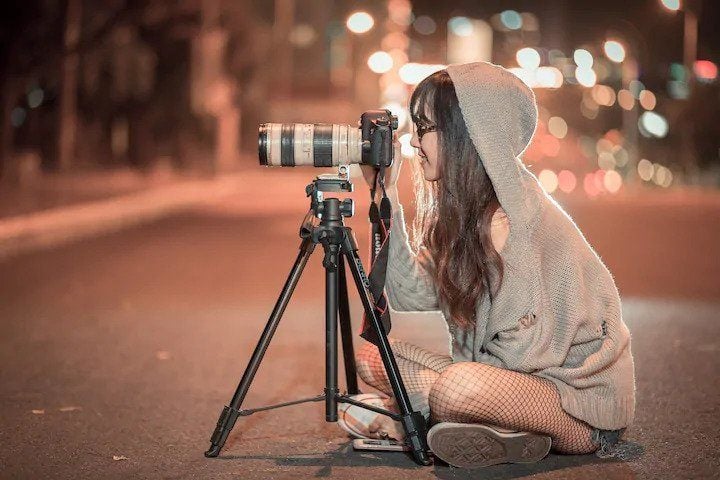 Scavenger Hunt
Learn more about Hawaiian culture on this scavenger hunt. Your host is a creative collaborator and cheerleader and will ensure you enjoy yourself!
Small Pack Problems? 😉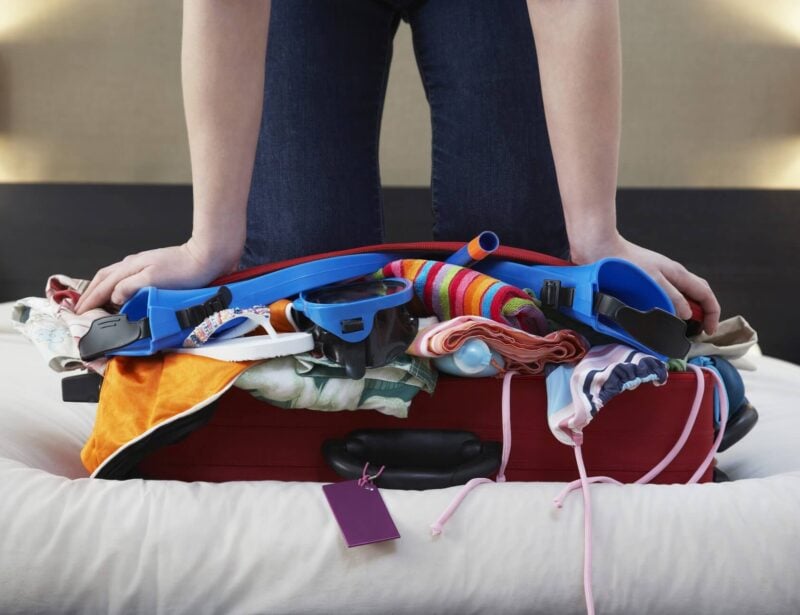 My missus travels with all her clothes in ziplock bags: don't be like my missus. UP YOUR PACKING GAME!
Packing cubes for the globetrotters and compression sacks for the real adventurers – these babies are a traveller's best kept secret. They organise yo' packing and minimise its volume too so you can pack MORE.
Or, y'know… you can stick to ziplock bags.
View Our Fave Cubes
Or Check Out the Sacks!
Most Beautiful Beach in Hawaii | Hapuna Beach, Big Island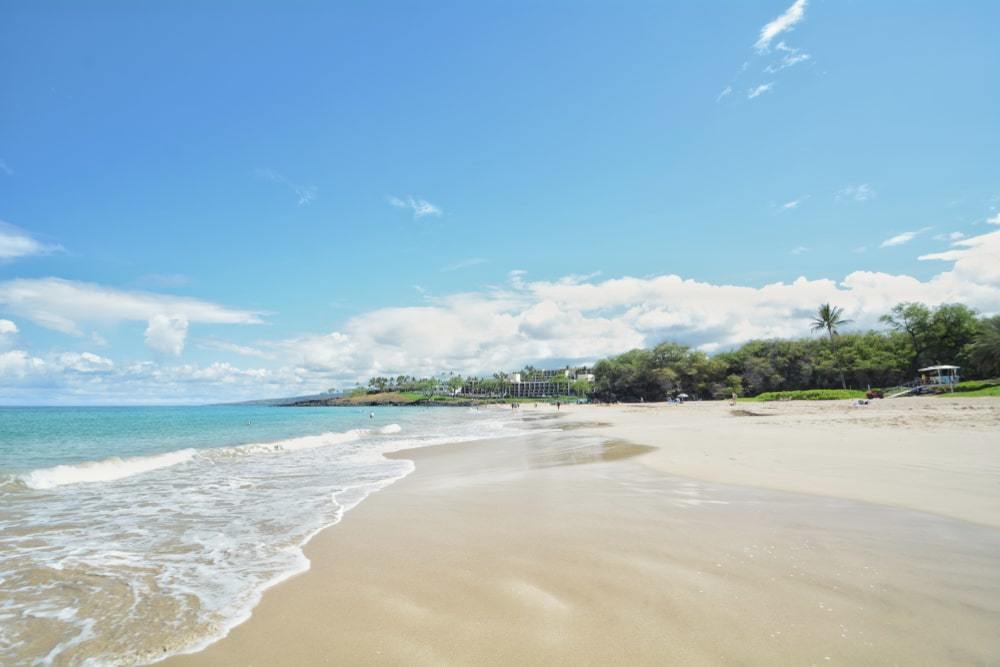 Who It's For: If you appreciate natural beauty, don't miss Hapuna Beach. Whether it's the white sand beach itself or the marine life, you're sure to be bowled over.
Don't Miss: The tours. You have to make one excursion – whether it's to get close to whales, rays, or dolphins.
Now, this is a hard one. How on earth are you supposed to choose the most beautiful beach in a place like Hawaii?! Well, we've given it a go, and we think Hapuna Beach edges it. Just.
This stretch of sand is popular with locals and tourists who come to paddle in the turquoise waters off the longest beach in Hawaii. Though the state can be expensive, never forget that the best beaches in the world are free!
If you feel like you've seen this before, it's either from the TV or a postcard. Write your own from under one of the swaying palms! Either way, Hapuna Beach is a must-visit destination to include in your Hawaii itinerary.

This incredible family home is in walking distance from Hapuna Beach. Located on the Big Island, you'll also get to enjoy a luxury solar heated pool and hot tub, all while being surrounded by palm trees.
It's 33 miles from Hapuna Beach, but the journey is worth it to enjoy the most beautiful beach in Hawaii and the best hostel on Big Island. There's public transport right by the door, which helps!
This stunning hotel isn't cheap, but then, it is a beach resort in Hawaii! While you're here, take advantage of an 18-hole golf course, a private lanai from your room, and a full spa service.
If SUPing isn't exciting enough, try it with a light underneath to spot nocturnal creatures from the deep! [image credit]
Meridia
Part of the Westin Hotel on Hapuna Beach, this restaurant has a Mediterranean theme. The cocktails are pretty good too!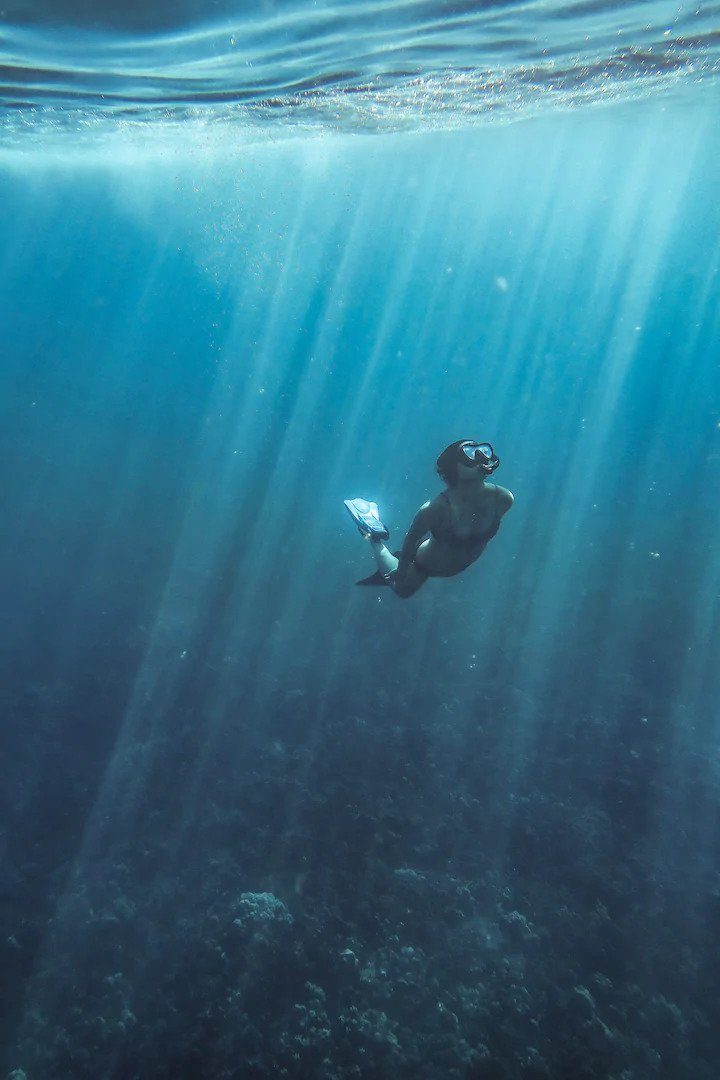 Go Snorkeling
If you're not fussy with what you'll see, this snorkeling trip may bring you face to face with dolphins, turtles, rays, and much, much more!
Best Swimming Beach in Hawaii | Lanikai Beach, Oahu
Who It's For: Located on Oahu, this gorgeous beach and its calm waters are ideal for swimming, paddle boarding, and other water activities.
Don't Miss: Rent that snorkel equipment! You might just get lucky and come across some Hawaiian Green Sea Turtles.
Lanikai is a stunning Oahu stretch of sand that you just shouldn't miss during your Hawaii trip! The calm, bright blue water is absolutely ideal for swimming and other water sports like SUP boarding and kayaking.
As it doesn't have shore-breaking waves, travelers of all ages can enjoy the waters of Lanikai all year round. From shore, you'll be able to see the lovely Mokulua Islands, but you can also kayak or paddle out to them!

This newly renovated cottage is right near Lanikai Beach, and is perfect for many different kinds of travelers. Lounge in the 6 ft deep pool or get the grill going. Enjoy the pool's waterfall and wash off in the outdoor shower, all set in a tropical garden.

Lanikai Pillbox Hike
Known as the "pillbox hike," this 1.7 mile out and back trail has the most incredible sunset views. The sweeping vista of Lanikai Beach and the Mokula Islands is truly a highlight!

Kailua Beach
Ranked as one of the most beautiful beaches in Oahu, Kailua Beach Park is very close to Lanikai and worth checking out while you're in the area. It's 2.5 miles long and perfect for swimming and water sports.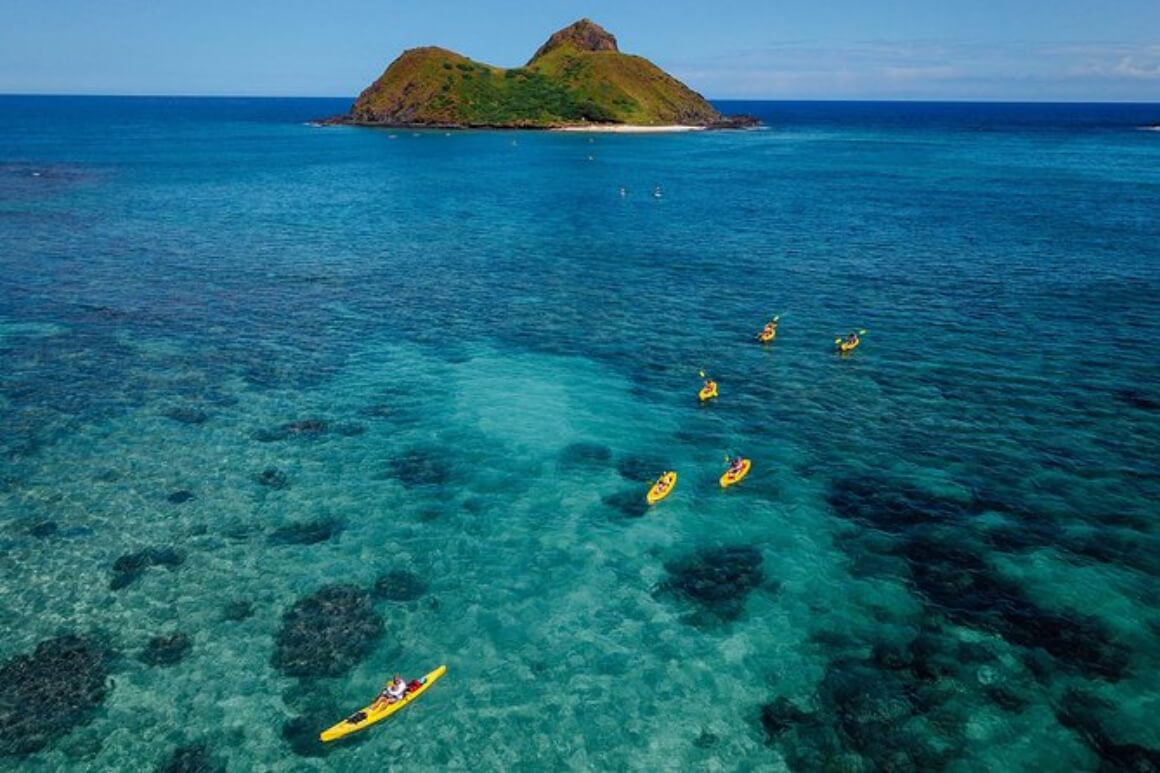 This epic kayaking tour around Kailua Bay will introduce you to some tropical fish and bring you up close and personal with the "Mokes," Kailua's islands. You might even be able to spot some sea turtles if you're lucky!
Spend 3 hours on the water on this Hawaiian sailing canoe! You'll also get to go snorkeling, where you'll hopefully get to see some shallow coral reefs and a variety of marine life!
Cleanest Beach in Hawaii | Tunnels Beach (Makua Beach), Kauai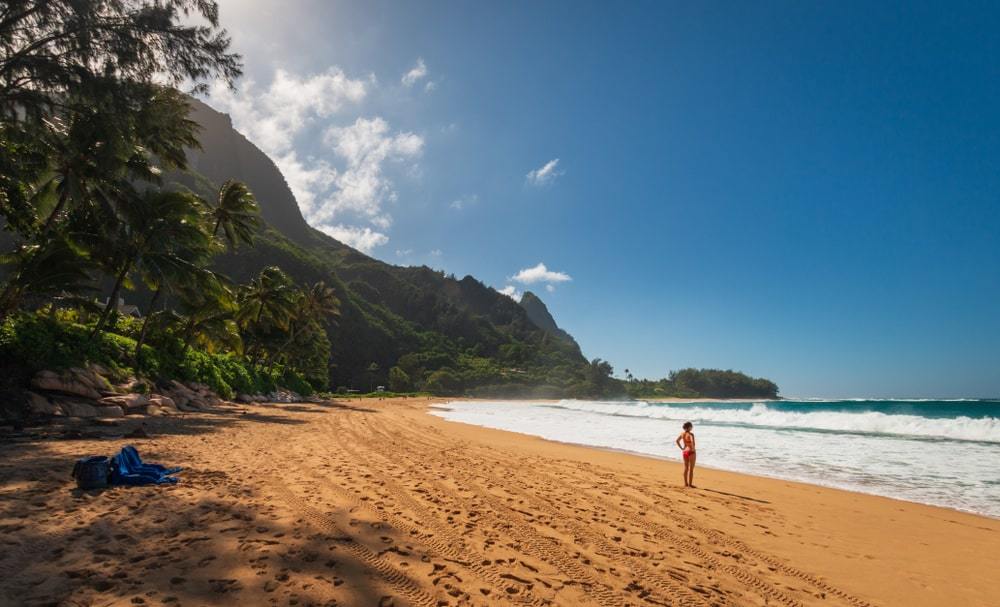 Who It's For: If you want crystal clear waters to snorkel and scuba in, let us present Tunnels Beach to you.
Don't Miss: The triggerfish. Endemic to the area, this is just one of many brightly-colored fish in one of Kauai's best scuba and snorkeling spots.
It's not the easiest to get to, and parking is limited, but once you rock up on Tunnels Beach in Hawaii, those worries will be banished from your mind.
You might even feel like you've seen this place before; that's because it was featured in the famous 50's musical South Pacific! It's one of the best places to stay on Kauai, and has yet to become a commercialized mess.
Nowadays, it's better known for snorkeling and scuba diving. However, no one would blame you if you didn't go into the water – you might just be mesmerized by the views of the lush green hills.

This unreal cottage is quite literally next to the ocean. You'll have your own private stretch of sand, AND you'll be right next to Tunnels Beach. Modern amenities, a free-standing tub, and beach gear are also included!
You don't even need to head to the beach for a dip when staying here; there's a plunge pool, which is a perfect way to recover from the Hawaiian humidity.
Limahuli Garden & Preserve National Tropical Botanical Garden
Like plants? Then you'll love this place! It's got species from all over Hawaii – with a view of the Pacific thrown in.
Koloa Mill Ice Cream and Coffee
Stop here for a coffee to get you psyched up for a day of snorkelling and scuba diving – and ice cream on your way home! [image credit]
Sushi Girl Kauai
If you can stomach the fact you might be eating some of the fish you've gotten close to,  Sushi Girl needs to be on your bucket list!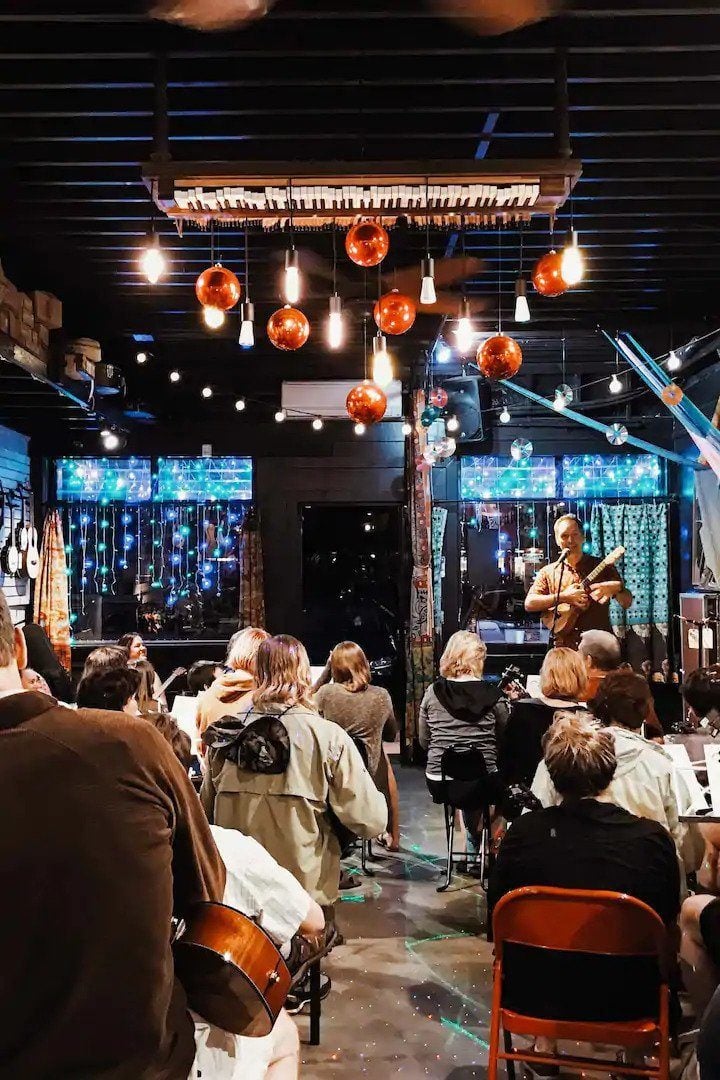 Get Musical
Everyone loves the sound of a ukulele, and you won't get away from it in Hawaii. So why not join in the fun with a group lesson on this simple stringed instrument?
Take Part in a Scavenger Hunt
Star in your own gameshow with this epic scavenger hunt near the beach. It's an awesome way to uncover the hidden gems of nearby Hanalei.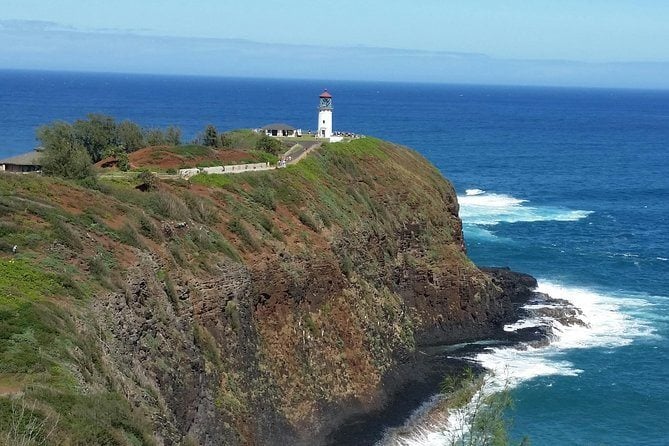 Take a Tour
Stop off at Tunnels Beach as you tour the north of Kauai Island. This will also take you to waterfalls and allow you to see local wildlife.
Is This the Best Daypack EVER???
Quietest Beach in Hawaii | Polihua Beach, Lanai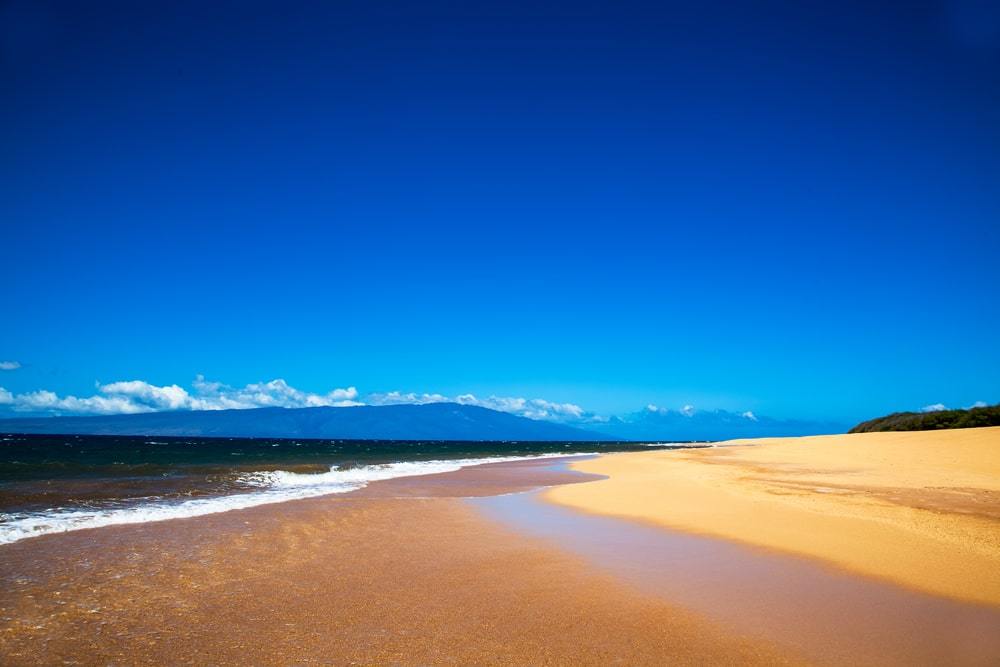 Who It's For: Want to go off-the-beaten-track? This is the place for a long, long walk.
Don't Miss: The peace and quiet makes it one of the top beaches in Hawaii. The whole point of coming here is to disconnect!
Lanai is one of the smallest and quietest of the Hawaiian islands, with just 3,000 residents. Polihua Beach, on the north shore, runs for two miles. It's an ideal spot if you don't want to be disturbed by other tourists.
To be honest, you probably won't find any locals here either! Mind your step for turtles who nest here throughout the year. In winter, be sure to look out for humpback whales!
There are so many beautiful places to stay in Lanai, make sure it isn't left off your Hawaii hit list!

Check out this bed and breakfast for a great budget option on Lanai. It's in a renovated plantation home which dates back more than 90 years.
Keahiakawelo (Garden of the Gods)
This unusual rocky landscape isn't found in many places around Hawaii. Go for a walk and appreciate the stunning views!
Lanai Cat Sanctuary
This non-profit animal sanctuary is a must for animal lovers. More than 600 cats call this place home!
Munro Trail
Take this 12-mile trail across the island to pass through the rainforest and the top of Lanai's highest peak. From here, you can see six Hawaiian islands on a clear day!
Take a Cruise
If you can't make it to stay on Lanai, take a luxury catamaran cruise along its coast from Maui.
Go Scuba Diving
Take your first scuba dive from West Maui and make a connection with the ocean and marine life near Lanai.
Best Surfing Beach in Hawaii | Waimea Bay Beach Park, Oahu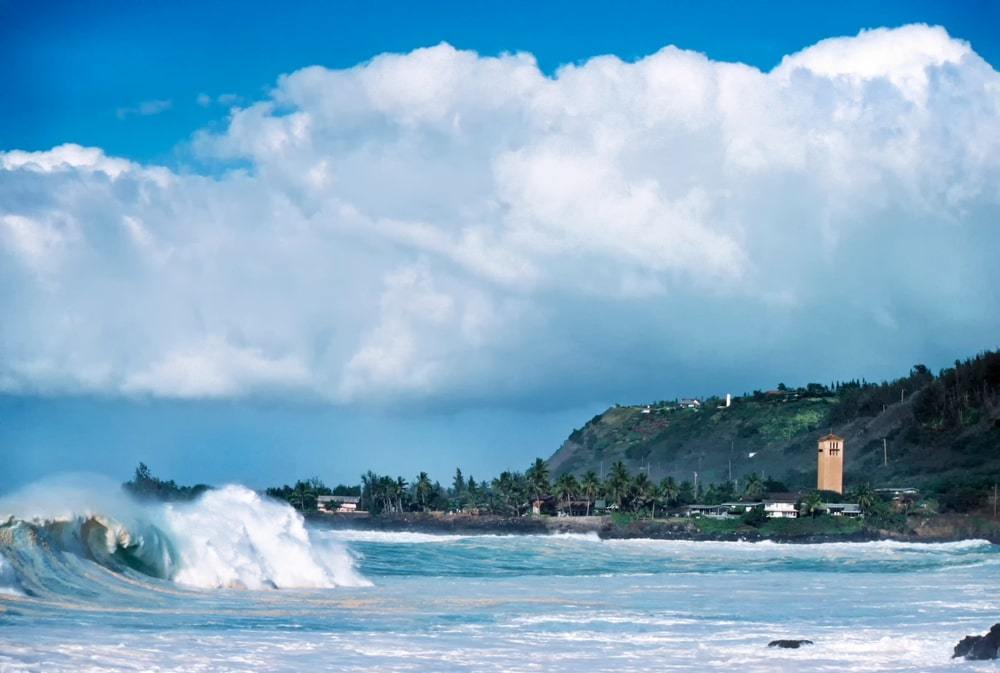 Who It's For: If you're looking to catch waves in Hawaii, this beach has to be on your itinerary.
Don't Miss: Waimea Falls. These waterfalls have a swimming spot where you'll be surrounded by greenery!
Another impossible choice – but we've made it! Waimea Bay Beach Park on Oahu sits on the island's north shore and is one of the best places to visit in Hawaii.
There's less development here than Honolulu and Waikiki, but when it comes to surfing, there's nowhere better. Some of the state (and the world)'s top surfing competitions take place here – something you certainly won't want to miss. Be sure not to miss Sunset Beach and the Banzai Pipeline.

This perfect tiny house has all the Hawaiian jungle vibes in a little package. Located on the North Shore area of Waimea Bay, its set amongst dozens of exotic fruit trees. Your hosts are avid surfers, so do ask if you'd like to sign up for a lesson!
While Hawaii is covered in expensive resorts, Waimea Bay offers this affordable and reliable option from Marriott. It's got a huge swimming pool!
Waimea Valley
One of the most beautiful areas of the north shore, this is where you'll find the Waimea Falls and a botanical garden.[image credit]
Pu'u O Mahuka Heiau State Historic Site
Scenery and history? Sign us up! The views are simply spectacular from the 17th-century religious site.
Pupukea Grill
Look out for this cool food truck that serves up poke bowls and spicy wraps.[image credit]
Take a Night Tour
Equip yourself with nightlight and see the coral reefs off Shark's Cove at night. You'll get protective footwear just in case you stand on a stonefish!
Learn to Surf
We couldn't miss this one – if you've never tried surfing before, take your first lesson at one of the world's best surf spots!
A Great All-Around Beach in Hawaii | Hanalei Bay, Kauai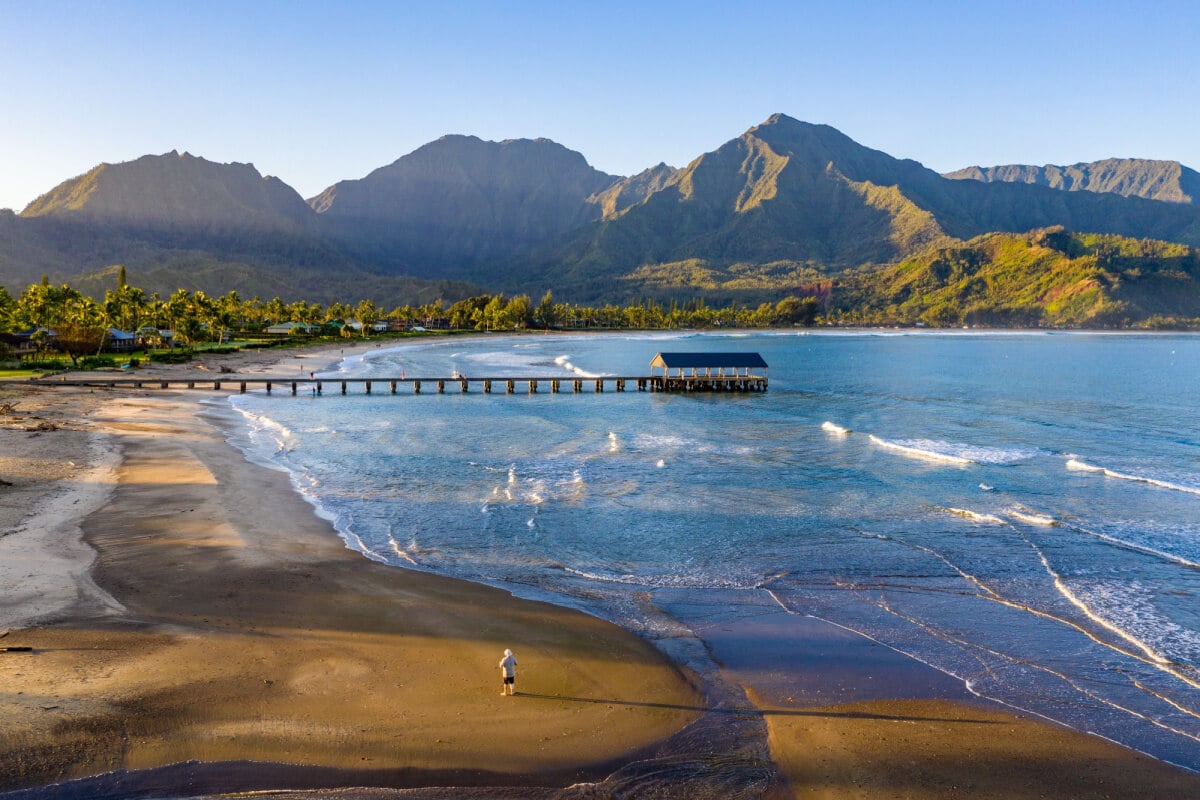 Who It's For: Anyone! Hanalei is the jack of all trades.
Don't Miss: The Hanalei Pier, which is more than 100-years old and perfectly complements the emerald mountain peaks!
Surrounded by 4000-foot lush green mountains, Hanalei Bay is a collection of several beach parks in Kauai. Take a step back in time on the historic Hanalei Pier, or enjoy a wide range of water activities on the crescent-shaped bay.
Swimming, paddling, sailing, and kayaking are all possible here–though do keep in mind that the winter months bring in larger waves, and are therefore better catered for surfing.
The mountainous views and stunning beach vibes are available year-round, though. Take a quick hike to the Hanalei Valley lookout where you might even be able to spot a waterfall or two!

Only steps away from the world-famous Hanalei Bay, your accommodation choices don't get better than this! Rinse off in the outdoor shower, cook a meal in the modernized kitchen, and always have the beach at your finger tips.

This stunning resort may not be right on Tunnels Beach, but it's less than a mile away, so you can hike there if you're feeling brave!

Hanalei Valley Lookout
This incredible viewpoint provides the best views of the valley, complete with lush taro fields, waterfalls, and perhaps a pink sunset or sunrise if you're lucky.
Visit Wishing Well Shave Ice
This iconic local spot has been operating since 1983, and uses cane sugar and organic fruits in their frozen creations!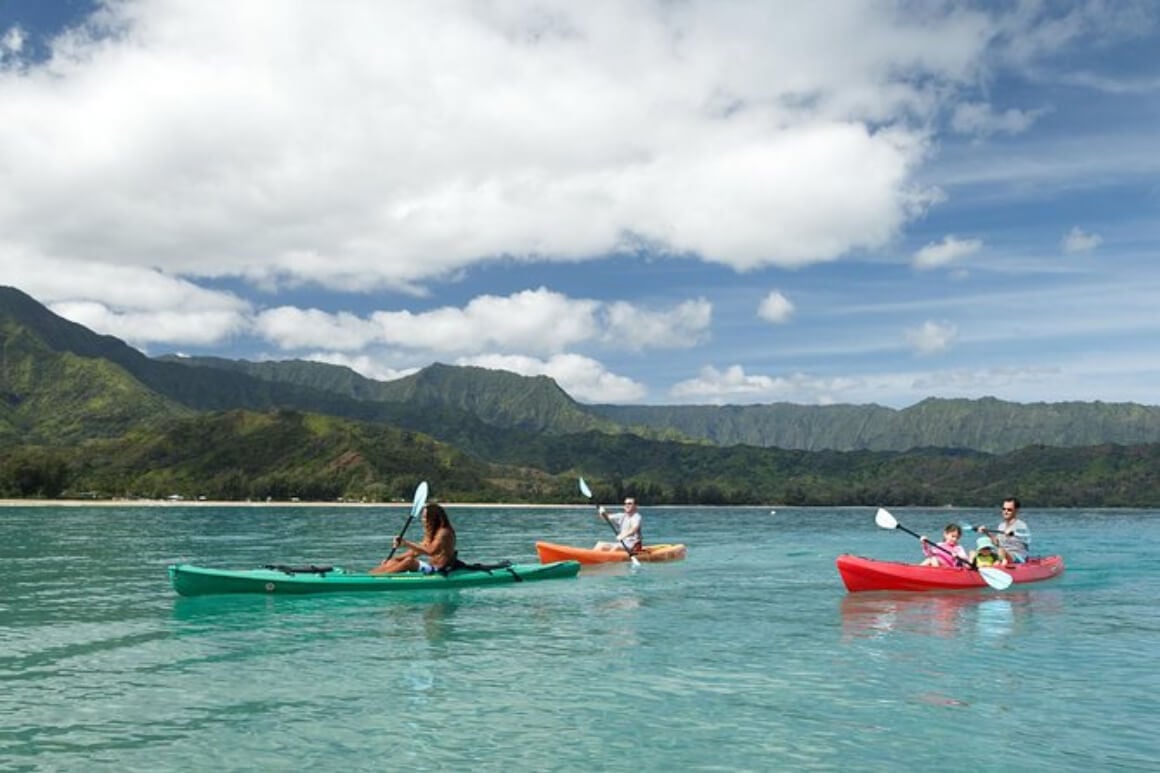 This two-in-one kayaking and snorkeling tour will show you the very best Hanalei Bay. All gear is provided, and it's very likely you'll encounter some sea turtles!
Best Black Sand Beach in Hawaii | Punaluu Black Sand Beach, Hawaii Island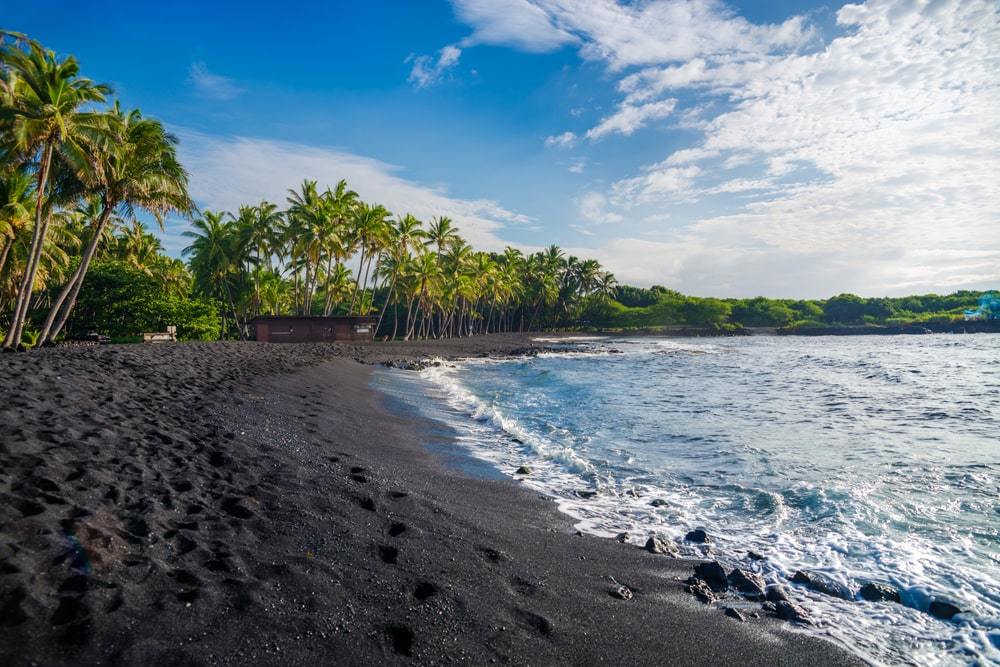 Who It's For: Anyone who likes an unusual feature on their beaches will not want to miss this unique black sand beach.
Don't Miss: Watching the sea turtles sunning themselves on the rocks. Just don't get too close!
Last but not least on our list of the best beaches in Hawaii is Punalu'u Black Sand Beach. Even in an area famed for volcanic activity, black sand beaches are quite a rarity in Hawaii.
While it's great for watching turtles, you might want to do it from the land. The water is excellent for surfing, but the rocky bottom doesn't accommodate swimmers well.
We can't believe we're saying this, but if you get sick of white sand beaches and turquoise waters (unlikely), at least you have a backup option. If not, stick Punalu'u on your itinerary anyway!
When offered the chance to stay in a treehouse in Hawaii, you're hardly likely to say no. A quirky and unusual option which is great for couples – and it's not even that expensive!
It's tricky to find a hostel in the south of the island. However, if you're looking for budget accommodation, then a bed and breakfast will do just nicely. You're welcome to use the kitchen too!
This aparthotel gives you the chance to stay in a traditional Polynesian-style accommodation. There's an 18 hole golf course on-site, while an outdoor pool and hot tub will help rest your muscles afterward.
Punalu'u Bake Shop
Stop here on your way to or from the beach to try traditional Hawaiian sweet bread and malasadas. [image credit]
Volcanoes National Park
Hawaii is known for its volcanoes, and this national park is the best place to see them safely.
Papakolea Green Sand Beach
While you're in the area, why not visit one of Hawaii's rare green sand beaches too? Papakolea is one of only four in the world. Squeeze it in!
Take a Helicopter Ride
Tick a helicopter ride off your bucket list – you'll see Punalu'u Beach as well as stunning waterfalls. This tour leaves from Kona.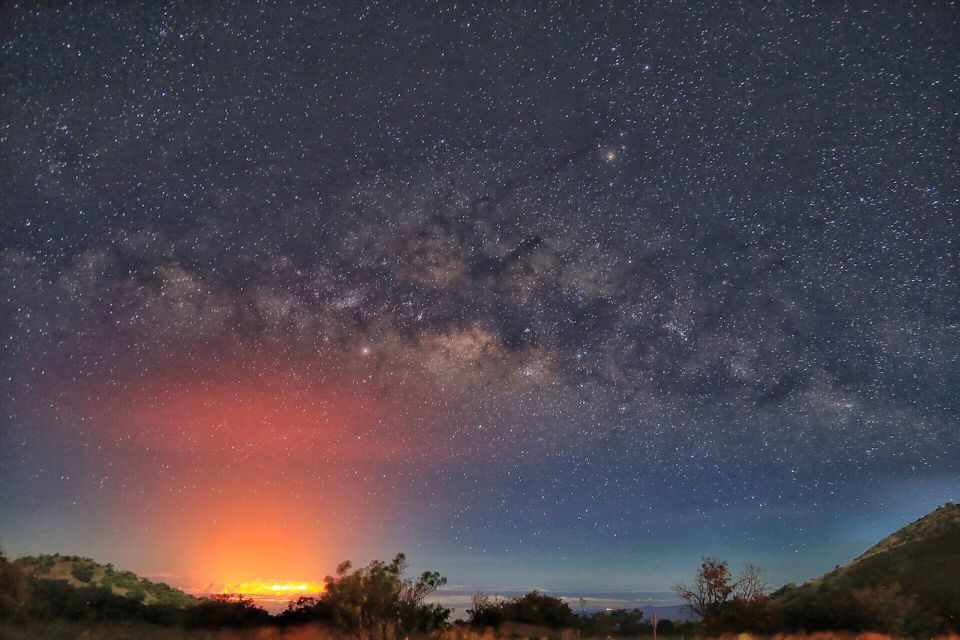 Go Stargazing
Looking for something to do at night? This stargazing tour really makes the most of Hawaii's lack of light pollution.
Best Beach for Bodysurfing | Makena Beach (Big Beach), Maui
Who It's For: Anyone who loves swimming or other water activities!
Don't Miss: Jawz Fish Tacos, one of Maui's most popular food trucks!
Makena Beach State Park–also known as Big Beach–is one of Maui's most stunning natural beaches. Stretching for more than a mile in length and measuring more than 100 feet in width, you'll quickly see where its nickname comes from!
The best part about Makena is the fact that it's uncommercialized. Instead of gaudy resorts and restaurants, you'll be met with gentle waves, peace, and palm trees. Situated in between two black lava outcroppings, this is the type of beach that could make anyone jump on a Hawaii-bound plane.
This beach is particularly great for body surfing and boogie boarding, so do grab one before you head over!

This incredible luxury home might just be one of the best places to stay in Maui. It has sweeping ocean views, and a heated infinity pool. It's not cheap, but the proximity to one of Hawaii's best beaches makes up for it!
This Makena Beach whale watching tour is conducted from the seat of a kayak! Paddle around Maui as you look for whales and dolphins. Sea turtle sightings are virtually guaranteed.
Go Sea Scootering
Take your marine life encounters up a notch with this luxury sea scooter, which makes snorkeling easy for everyone! You'll get to see coral reefs, tropical fish, lava caves, and even Hawaiian sea turtles!
Don't Forget Travel Insurance for Hawaii
While Hawaii is safe, having peace of mind as you adventure is always a good idea.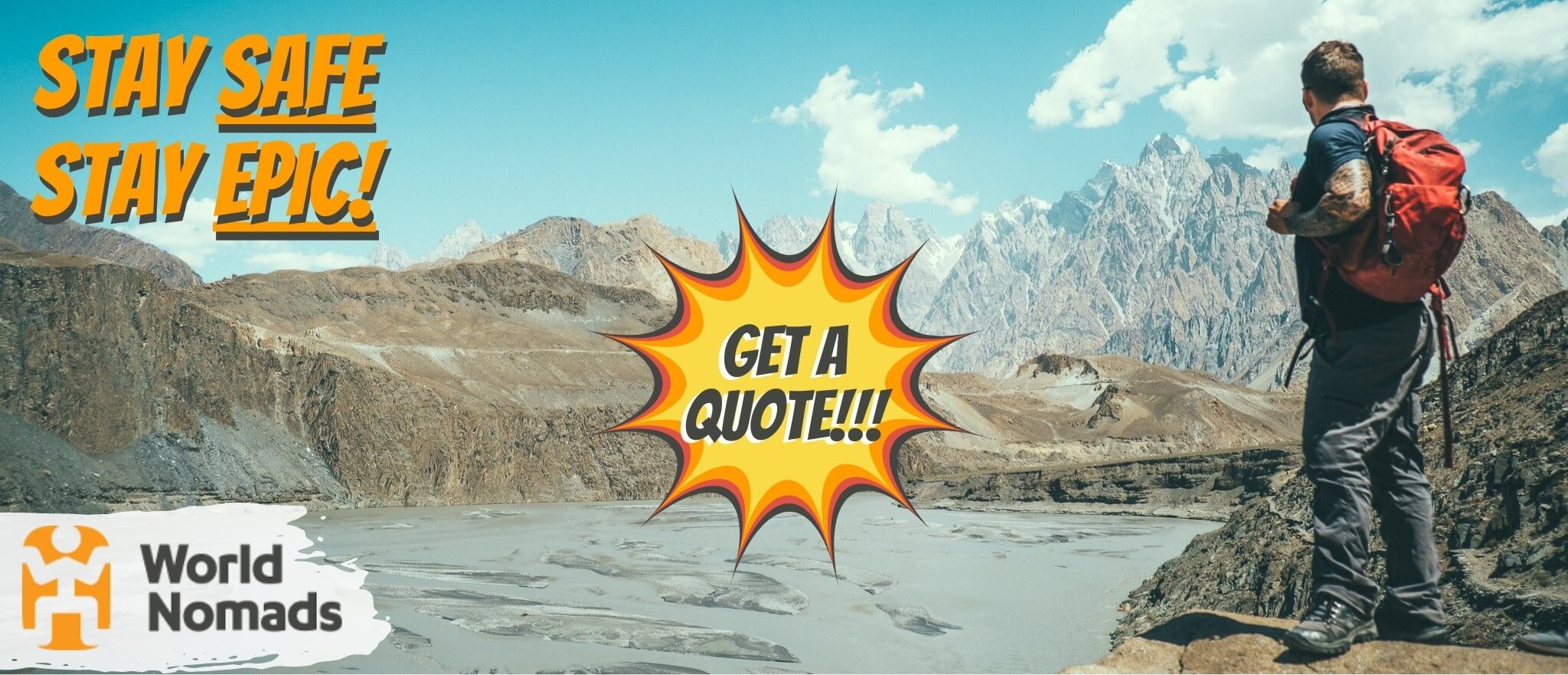 World Nomads' mission is to support and encourage travellers to explore their boundaries. They offer simple & flexible travel insurance, and safety advice to help you travel confidently.
They've been doing it since 2002 – protecting, connecting, and inspiring independent travellers just like you.
Get a quote below or read our in-depth review!
World Nomads provides travel insurance for travelers in over 100 countries. As an affiliate, we receive a fee when you get a quote from World Nomads using this link. We do not represent World Nomads. This is information only and not a recommendation to buy travel insurance.
Hawaii Packing List
Here are some essentials you shouldn't leave off your Hawaii packing list.
Somewhere to hide your cash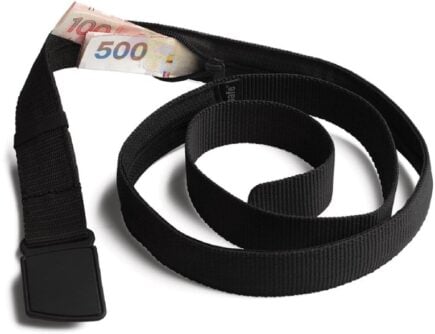 Somewhere to hide your cash
Travel Security Belt
This is a regular looking belt with a concealed pocket on the inside – you can hide up to twenty notes inside and wear it through airport scanners without it setting them off.
A travel water bottle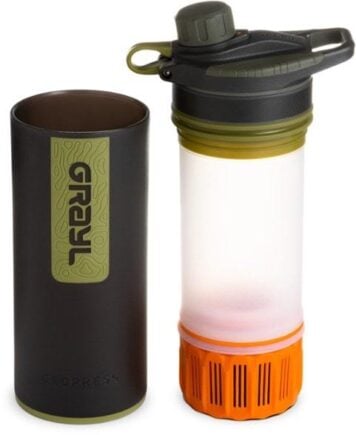 A travel water bottle
GRAYL Geopress Filtered Bottle
Having a filtered water bottle means you can drink from just about any source. The GRAYL Geopress is hands-down the most effective one we've ever used as well!
For those unexpected messes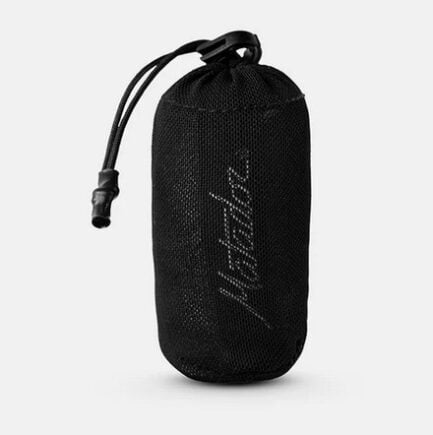 For those unexpected messes
Microfiber Towel
Hostel towels are scummy and take forever to dry. Microfibre towels dry quickly, are compact, lightweight, and can be used as a blanket or yoga mat if need be.
When the power goes out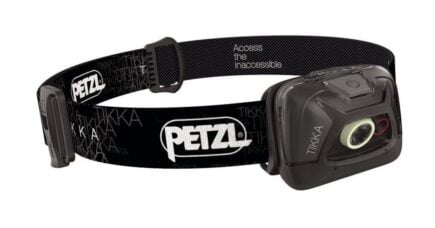 When the power goes out
Petzl Actik Core Headlamp
A decent head torch could save your life. If you want to explore caves, unlit temples, or simply find your way to the bathroom during a blackout, a headtorch is a must.
Sleep anywhere
Sleep anywhere
Camping Hammock
Taking a tent backpacking is not always practical but hammocks are lightweight, cheap, strong, sexy (chicks dig hammocks), and allow you to pitch up for the night pretty much anywhere.
To stay a clean backpacker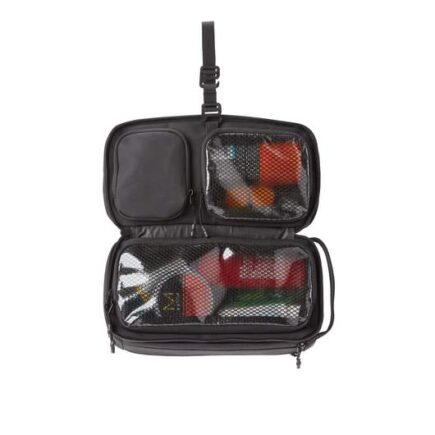 To stay a clean backpacker
Hanging Toiletry Bag
I always travel with a hanging toiletry bag as it's a super-efficient way to organize your bathroom stuff. Well worth having as it helps to have quick access to all your stuff.
Final Thoughts on the Best Beaches in Hawaii
Now that you've seen ten of Hawaii's epic beaches, you'll hopefully have a better idea of which one is most suitable for you. Do you want to swim in the calm and turquoise waters of Poipu Beach? Perhaps you'd prefer to be amazed by the natural black sand wonder Punaluu Beach.
Or, you might just want to throw yourself into the waves and enjoy SUPing and surfing at Waimea Beach! Our list of the best beaches in Hawaii has something for everyone!
Whatever you want, you'll be able to enjoy it during a Hawaii beach break. Hawaii is often the trip of a lifetime, so be sure to leave time to see the state's top attractions away from the beach, too. Spend a day on the Hana Road, hike in Volcanoes National Park, or perhaps take a helicopter tour over the islands.
However you choose to spend your vacation in Hawaii, we hope you've found this guide helpful in choosing the beach for you… at least, which one you'll visit first!
---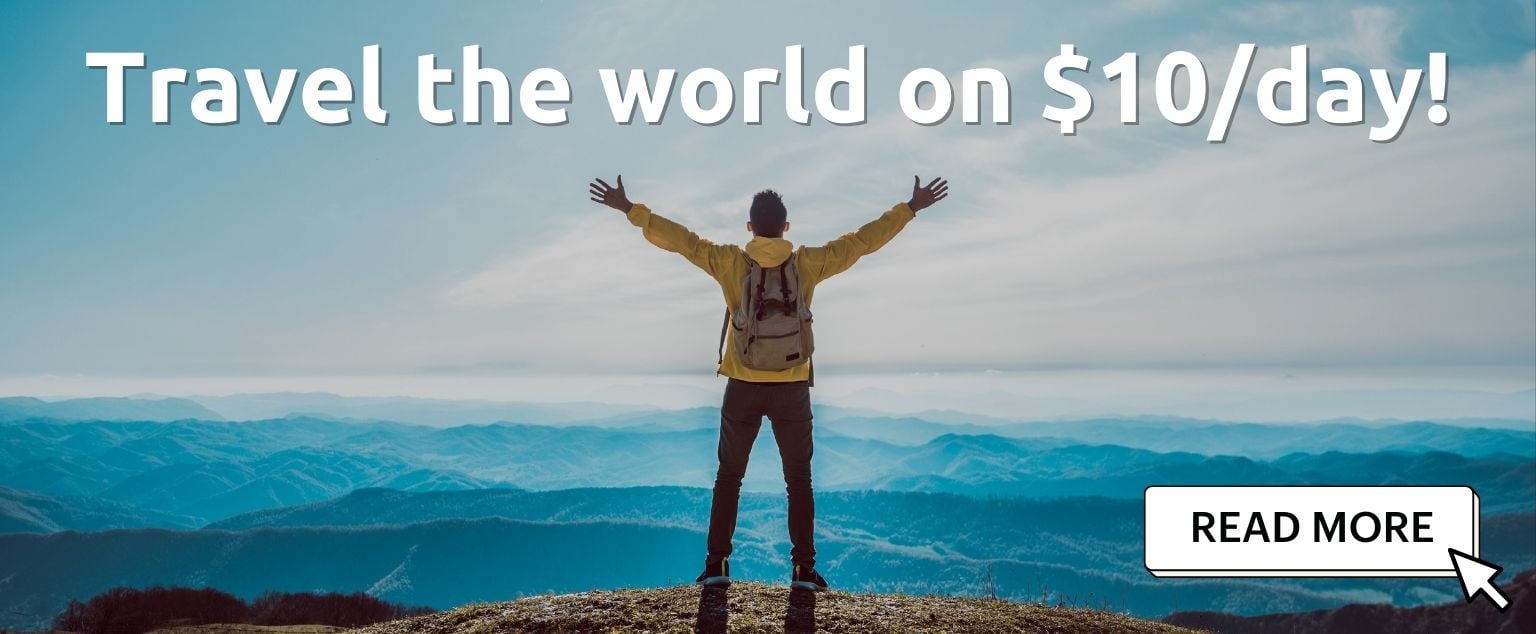 And for transparency's sake, please know that some of the links in our content are affiliate links. That means that if you book your accommodation, buy your gear, or sort your insurance through our link, we earn a small commission (at no extra cost to you). That said, we only link to the gear we trust and never recommend services we don't believe are up to scratch. Again, thank you!