It's no surprise that Hawaii is a dream destination for many travelers. From incredible jungle treks to relaxing afternoons on the beach, the islands are a tropical paradise. The capital, Honolulu, sits on the island of Oahu and is one of the most popular places to visit. Whether the starting point for a larger tour of the islands, or your primary destination, it is a stunning spot.
A city rooted in tourism, there are plenty of hotels to pick from, but these tend to be either extremely expensive or mediocre at best. A better way to look for accommodation is by refining your search to vacation rentals in Honolulu.
If you're not sure where to begin, start by looking at VRBOs in Honolulu. You will find unique and comfortable places that can be your island base.
To be honest, there are a lot of awesome Honolulu VRBOs to pick from, and the options can be overwhelming. That's where this post will come in handy! We've done all the research for you, and picked out the best VRBO options for every budget and travel style.
Quick Answer: These are the Top 5 VRBOs in Honolulu
Overall Best Value VRBO in Honolulu
Overall Best Value VRBO in Honolulu
Contemporary Beach Condo
> $$
> Four guests
> Walking distance to Waikiki Beach
> Beach chairs included
Best Budget VRBO in Honolulu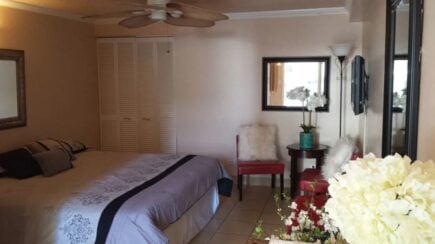 Best Budget VRBO in Honolulu
Waikiki Beach Studio
> $
> Two guests
> Close to Kapiolani park
> Short walk from the beach
Best VRBO for Couples in Honolulu
Best VRBO for Couples in Honolulu
Ocean View Waikiki Banyan
> $$
> Two guests
> Ocean view from every room
> Boogie boards and beach towels provided
Best VRBO for Families in Honolulu
Best VRBO for Families in Honolulu
Manoa Valley Duplex
> $$$
> Four guests
> Outdoor shower
> Private garden
Over-the-Top Luxury VRBO in Honolulu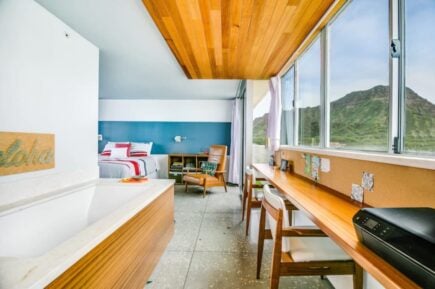 Over-the-Top Luxury VRBO in Honolulu
Top Floor Penthouse
> $$$$
> Six guests
> Views from every room
> Spacious open design

Unlock Our GREATEST Travel Secrets!
Sign up for our newsletter and get the best travel tips delivered right to your inbox.
What to Expect from VRBOs in Honolulu
It's almost impossible to travel to Hawaii and skip out on its famous capital.
Honolulu is home to the famous Waikiki Beach, known for its swimmable waters, incredible sunsets, Friday night fireworks shows, and some of the best restaurants and shopping areas in Hawaii.
The best VRBOs in Honolulu will have you close to the action, while also providing a private and comfortable space where you can relax and chill out when you're too tired from all the surfing, snorkeling, and exploring.
Since Honolulu is pretty tightly packed, most VRBOs tend to be apartments or condos. It is possible to find other even more private options like houses, but keep in mind that these tend to be farther from the center and more expensive.
You can count on incredible quality from all the best Honolulu VRBOs. Many condo and apartment complexes have hotel-style amenities like swimming pools, arcades, or restaurants on site.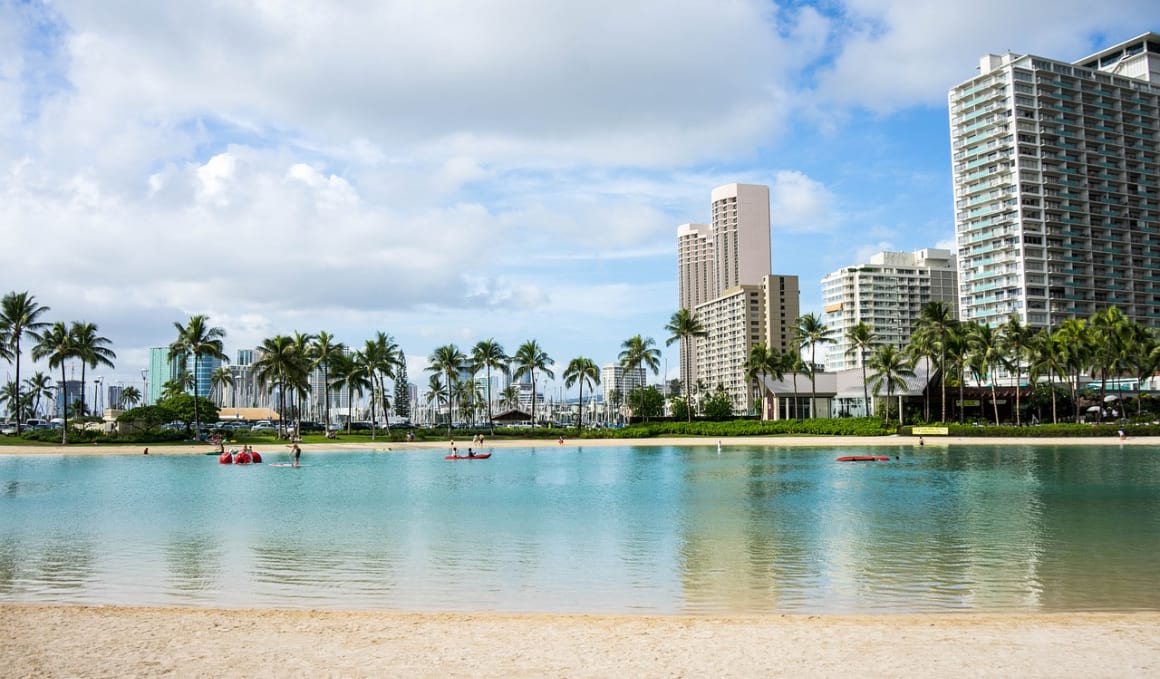 Condos
Condos are one of the most popular types of vacation rental in Honolulu. It is the perfect option for travelers who want the high-quality of a hotel combined with more homey amenities.
Many of the condos in Honolulu are located right on the shores of Waikiki Beach – most of which have a private balcony or lanai to sit outside and enjoy the view. The top shopping centers and attractions are all within walking distance of the best beaches for easy exploring and retail therapy. Honolulu also has a great public bus system, so you so you don't need to worry about a rental car.
The area is filled with smaller single bedroom condos that are perfect for couples, and larger rentals with two or more bedrooms which are great for groups of friends and families. All of the best condos in Honolulu come equipped with homey features like fully equipped kitchens and laundry services, making them ideal for longer stays.
In terms of price, condos are comparable, or even cheaper, than what you'd expect to pay at a standard hotel. Keep an eye out for extras like beach equipment, swimming pools, or onsite gyms!
Houses
Being in the heart of Honolulu is certainly exciting, but it might not be the best option for families who want a quiet and more private setting. If a vacation rental in a residential neighborhood sounds more up your alley, a house in Honolulu is a good pick.
Houses tend to feature more living space than condos making it a perfect fit for families, groups, or bigger events. Even though they can be slightly further from the center of the crazy tourist scene, many of the top attractions will still be within walking distance, and parking is often included on site.
Keep in mind that houses are more expensive VRBOs in Honolulu, but the higher price comes with additional benefits. A lot of houses provide extra beach equipment, have private gardens, outdoor patios with BBQs, or even private swimming pools.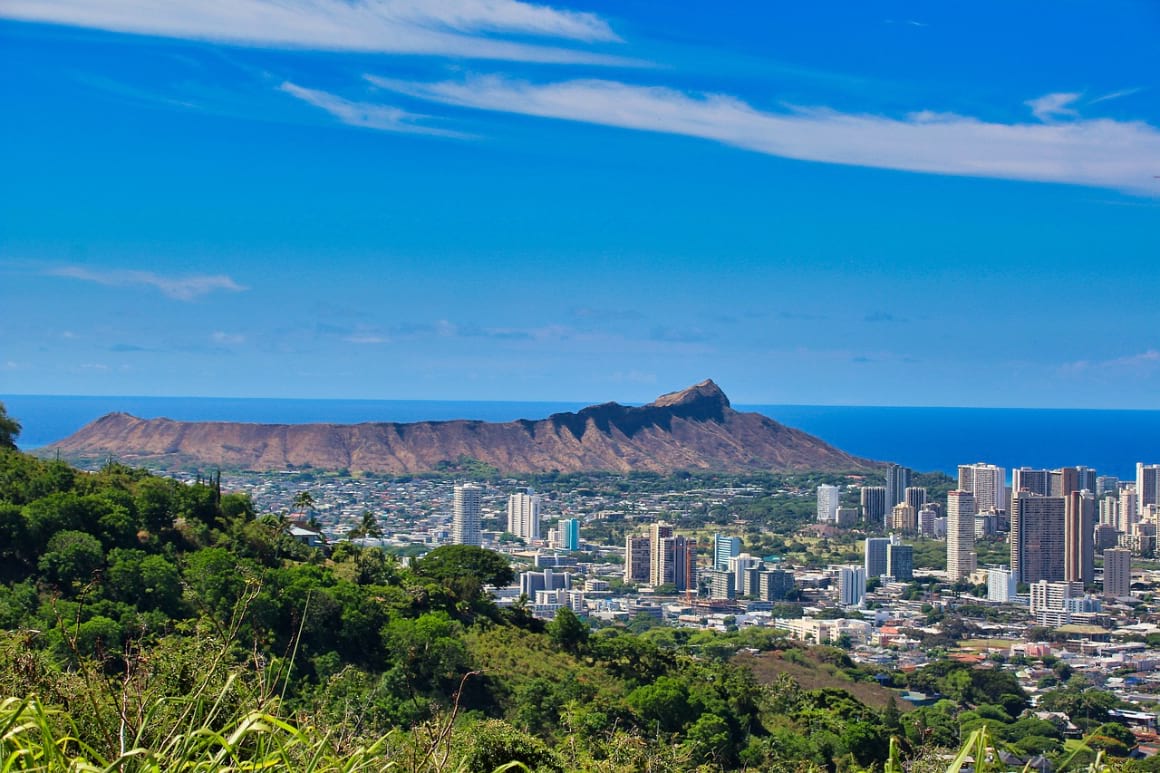 Studios
Solo travelers and couples can take advantage of studio rentals in Honolulu for a budget-friendly and comfortable accommodation option. Like condos, studios have a great central location and combine the high-class luxuries of hotels with cosy touches.
Shopping centers, nightclubs, Waikiki Beach, and other top sites are all within walking distance from the best Honolulu studios. Plus, a lot of properties also include a beach view and often a balcony, so the ocean waves never feel too far away.
Studios are ideal options for digital nomads and solo travelers looking for a long-term stay. Some VRBOs even offer discounts for "staycations", and since many include kitchenettes, laundry, and other basic services, you'll be much more comfortable for an extended stay than you would be in a cramped hotel.
For more tips on budgeting a Honolulu getaway, take a look at our Is Hawaii Expensive? post
Why Stay in a VRBO?
Local Experience: Staying at a VRBO gives you the chance to get local advice about the lesser-known attractions of Hawaii.
Unique Properties: Spice up your travel adventure with something outside the typical "standard hotel" experience.
Privacy: You can choose to have a contactless experience at a VRBO in Honolulu for complete privacy.
Affordability: Honolulu is expensive, and budget VRBOs help you stretch your dollars during your vacation.
Safety: Rest assured that hosts and guests both need to complete a VRBO screening process before using the platform.
Staying Long-Term: Who wouldn't want a long-term stay in Honolulu? VRBOs are great options for accommodation with discounts and homey amenities.
Last-minute Booking: Delayed flight out of Honolulu? Search for properties available that night on VRBO so you're not stuck at the airport.
A Home Base: Staying at a VRBO gives you a comfortable place to return to after exploring all of the best places in Hawaii.
The Top 20 VRBOs in Honolulu
Whether you're staying in Hawaii for a weekend or an entire month, here are some of the best VRBOs in Honolulu!
We know everyone has different needs while traveling, so we've made sure to include something for everyone.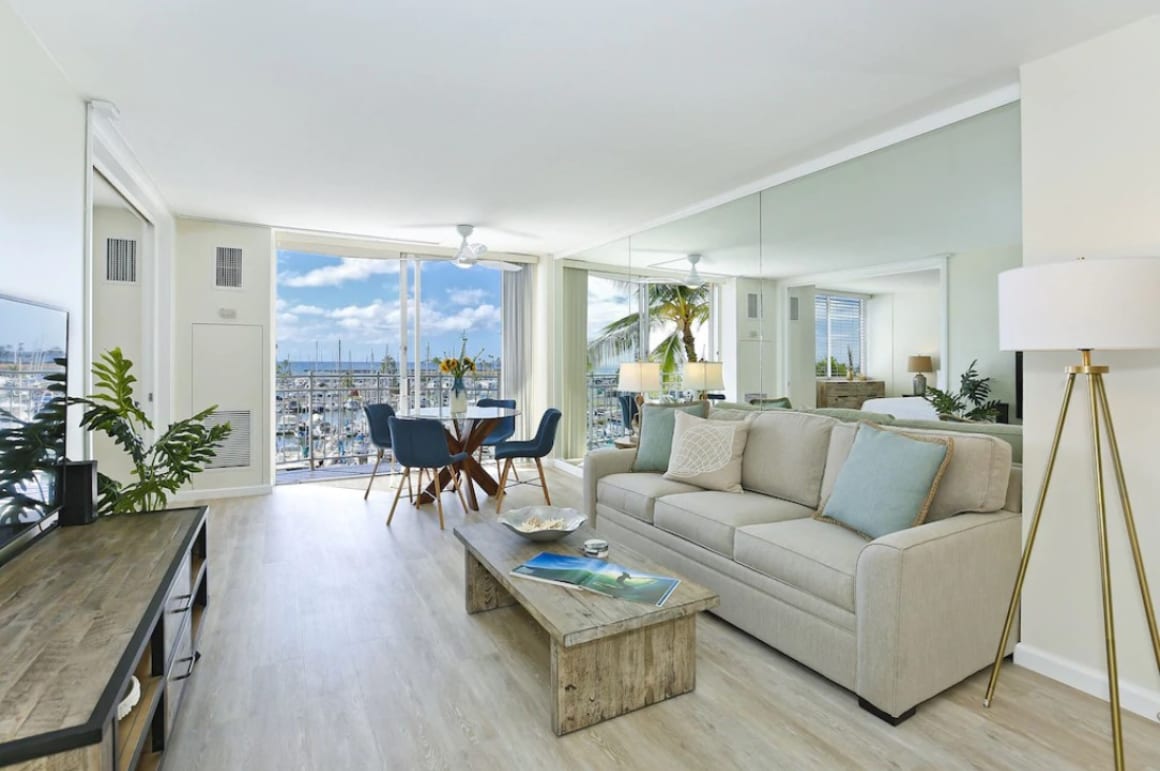 $$
Walking distance to Waikiki Beach
Four guests
Beach chairs included
Right in the heart of Honolulu and just steps from some of the best beaches in Hawaii, this contemporary beached-themed condo is your perfect home-base for exploring the island.
Spend your days relaxing on the beach, checking out the shops and restaurants of Waikiki Beach Walk, or try out some water sport activities! Every evening you can enjoy a beautiful sunset and view out over the Honolulu harbor.
Two guests
Short walk from the beach
Budget travelers will be thrilled to find VRBOs in Honolulu like this little studio space.
Simple, but perfectly functional for a great vacation, you'll be right in the heart of Waikiki and only a few blocks from the beach. Public transport can take you anywhere around the island, from Hanauma Bay to the nearby Ala Moana Shopping Center.
Two guests
Beach chairs included
Budget-friendly and with an unbeatable location, this little studio is the perfect solution for a solo adventurer looking for a VRBO in Honolulu.
It's less than a minute walk from the beach, and beach chairs are provided so you can spend as much time as you want to relax in the sun. Although the space may be small, it's comfortably furnished with a full kitchen, lounge chairs, and a private balcony to enjoy the view.
Is This the Best Travel Pack EVER???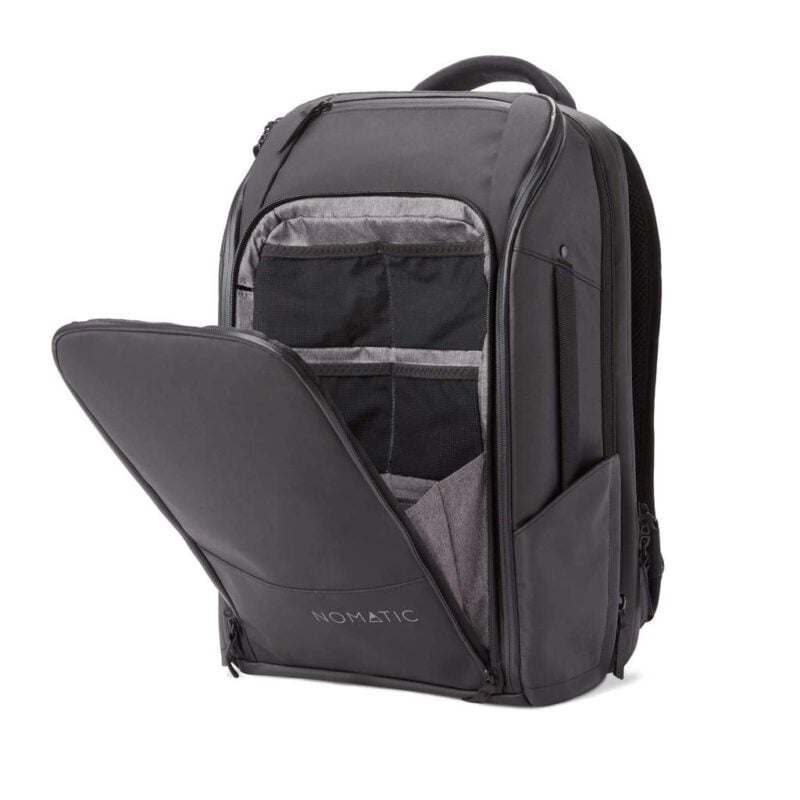 $$
Ocean view from every room
Two guests
Boogie boards and beach towels provided
In search of a romantic getaway in Hawaii? Look no further than this awesome Honolulu VRBO, just steps from the Waikiki beach and with spectacular ocean views!
Enjoy a luxury king-sized bed, endless fun on the sand thanks to the provided boogie boards and beach gear, plus a bike rental onsite. Top restaurants and shopping centers are just next door, and you can take the public bus from directly in front of the property anywhere that's too far to walk.
Four guests
Private garden
Although you're outside the hustle and bustle of downtown Honolulu, this spot is just a short drive to top attractions like Kaimana Beach and Honolulu's Museum of Art.
Kids can have fun playing in the backyard, and after a day of exploring you can enjoy a family cookout on the grill. Beach gear, children's books, and a stroller are all included so it's easier to entertain the youngest members of the family!
$$$$
Views from every room
Six guests
Spacious open design
For your vacation to Hawaii, treat yourself to something special and take it to the next level (literally) at one of Honolulu's best VRBOs!
Above the penthouse suite, this spacious rental has 3 bedrooms, a gourmet kitchen, and stunning views from every room. Plus, since it's right on Kalakaua Avenue! All of the top attractions of Waikiki Beach are just steps from the front door.
Four guests
View of the harbor
One look out the windows of this penthouse condo will convince you it's one of the best VRBOs in Honolulu. Not only do you get a spectacular view of the harbor and Magic Island, but the vantage point also gives you front-row seats to the Friday night fireworks.
The rental combines homey comforts with an artistic style, and is just a few minute's walk from great restaurants and top attractions like Ala Moana Shopping and famous beaches.
$$$
Private yard and garden
Eight guests
Peaceful neighborhood
If you're the type of person who likes to be more removed from the crazy downtown scene, this VRBO house is an idyllic accommodation in Honolulu.
Located beside Ala Wai Golf Course, you'll still be walking distance from many of the top attractions, while also having the chance to enjoy the serenity of a private garden in a peaceful residential neighborhood.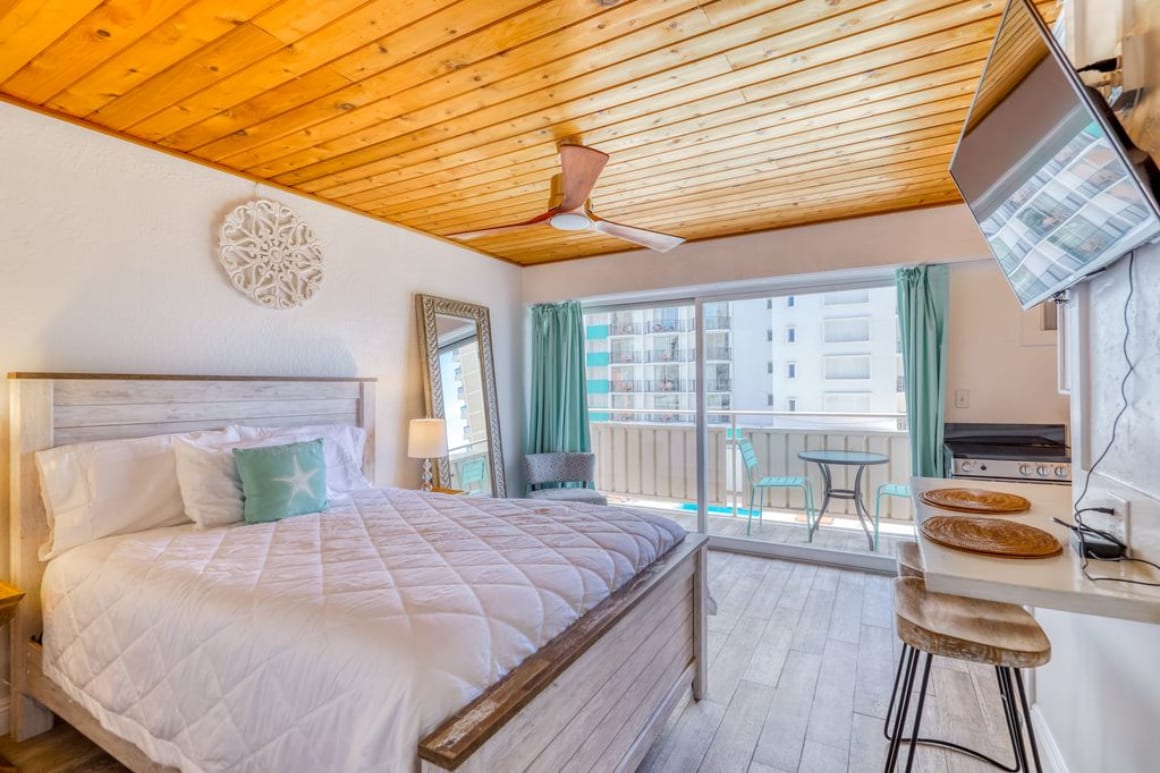 $$
One block from Kalakaua Avenue
Right in the downtown area of Honolulu, this studio is walking distance from all the main attractions of Waikiki Beach. From sunny days on the beach, to lively nights checking out the Blue Note Hawaii venue that many artists come through, every traveler can find something fun to see and do!
Thanks to the homey amenities, the studio works well for a single weekend or an entire month in Honolulu.
Four guests
Luxury king bed
Make your dream of having a honeymoon in Hawaii a reality at this awesome beachfront VRBO in Honolulu. The shores of Waikiki are just a few blocks away, and the onsite swimming pool gives you an extra spot to relax.
Famous Honolulu restaurants are right next door, but you can also enjoy a quiet night in and cook your own favorite meals in the fully equipped kitchen.
Best House for Watersports in Honolulu | House of the Canoe
Five guests
Tons of beach gear
If you're hoping to fill your vacation with fun water-sports, the House of the Canoe is undoubtedly one of Honolulu's best VRBOs. Beach towels? Check. Umbrella and chairs? Check. Snorkel equipment? Check. Boogie Boards? Check. Stand-up paddleboard? Also check!
With everything from sunscreen to children's toys provided for days on the beach, all you need to pack is your swimsuit. After a day of wild adventures, you'll have a quiet and peaceful house all to yourself equipped with creature comforts like AC, Wifi, and a full kitchen.
Three guests
Awesome original artwork
Chances are, you won't have space to pack your own beach gear for a weekend in Hawaii, which is why this apartment is one of the best VRBOs in Honolulu. Not only are towels provided, but so are beach chairs, a cooler bag, and ice packs to cover all the bases for a day on the sand.
Plus, the original artwork and unique design of the space (not to mention the awesome location just two minutes from Waikiki) guarantee a memorable experience.
$$
Shared garden with lounge chairs
Two guests
Panoramic Diamond Head Views
Diamond Head – Honolulu's iconic natural landmark – is in direct view from the large panoramic windows of this comfy studio.
The beach is just a few minute's walk away, and you can wash the sand off in the outdoor shower before heading back to your room. There are endless activities like the tennis courts at Kapiolani Park and Waikiki Aquarium all within easy walking distance.
Eight guests
Restaurant onsite
Steps away from top downtown attractions like the Honolulu Museum of Art and the Iolani Palace, this comfortable and modern condo is great for travelers who want to be in the heart of the action.
With an onsite swimming pool, restaurant and jacuzzi, all just a short walk from a host of amenities, it is a fun and relaxed spot to spend a Honolulu stay.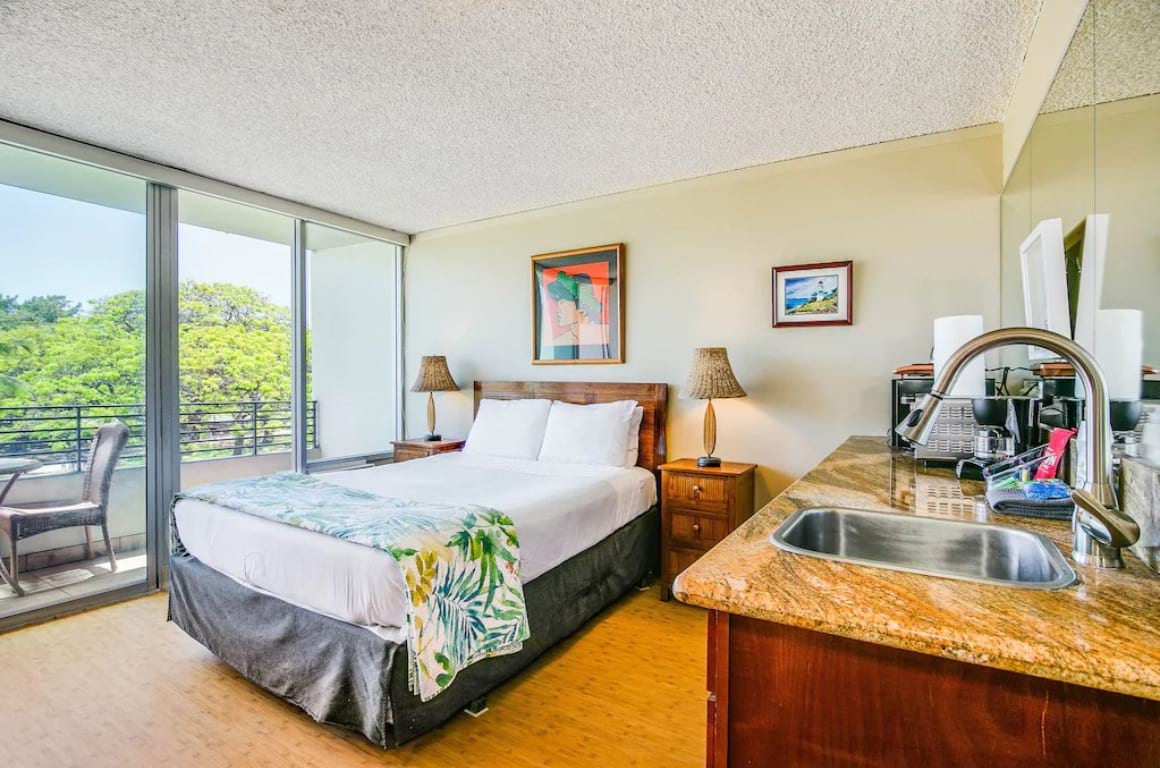 $$
Beach chairs and body boards available
Two guests
Balcony with view
Located right next to the famous Hula's Bar & Lei Stand, this studio is the perfect spot for travelers who want to soak up the city vibes of Honolulu. With plenty of nightclubs nearby, and a bar and pool on site, the fun is never over!
If you're not too tired out from the all-night fun, you can use the beach gear provided to head out and enjoy the sand and surf of Waikiki Beach, just a few minute's walk from the property.
$$$
Patio furniture and jungle plants
Seven guests
Fun tropical decor
Looking for something with more space than the typical hotel? How about a vacation rental with a 1000 square foot private lanai and comfy patio furniture?
All the top attractions like Waikiki Beach and the market place are just a short walk away. With multiple bedrooms and all the comforts of home, there's no question why this condo is one of the best VRBOs in Honolulu.
Two guests
Stunning sunset views
Right on the shores of Waikiki Beach, the views from this private balcony are pretty hard to beat. Get ready for those famous Friday night fireworks, since you'll have the best seat in the house!
The comfy homey amenities and balcony dining area make the condo a great spot to relax if you need a break, but the central location makes it easy to explore the city and splash in the ocean waves.
Best VRBO with Beach Gear Provided | Royal Kuhio
Six guests
Close by to restuarants
Lots of the best VRBOs in Honolulu provide beach equipment, but the Royal Kuhio takes it up a notch by not only providing chairs and towels, but free use of beach umbrellas, boogie boards, and even an ice cooler with wheels.
If you ever get tired of spending time on the beach, there's plenty more to see and do nearby like the Royal Hawaiian Shopping Center and the Waikiki Shopping Plaza which are just steps away from the property.
Four guests
Sweeping city views
A swimming pool may be fairly common to find, but at this awesome Honolulu VRBO has a sauna for an extra touch of luxury.
The golden sands of Waikiki are just a short walk away, and nearby there are options to book activities like surfing or go on fishing tours. Each night, you'll be treated to a view of the sunset over the ocean from the private balcony.
Eight guests
Hillside view
For a truly jaw-dropping view and peaceful setting, outside of the rush of the downtown tourist scene, this is probably the best VRBO house in Honolulu.
Not only do you get your own luxury vacation home with multiple bedrooms, high-end modern amenities (even a treadmill), and awesome panoramic windows, but there's also a private pool and a BBQ patio to enjoy evening cookouts while watching the sunset.
Don't Forget Your Honolulu Travel Insurance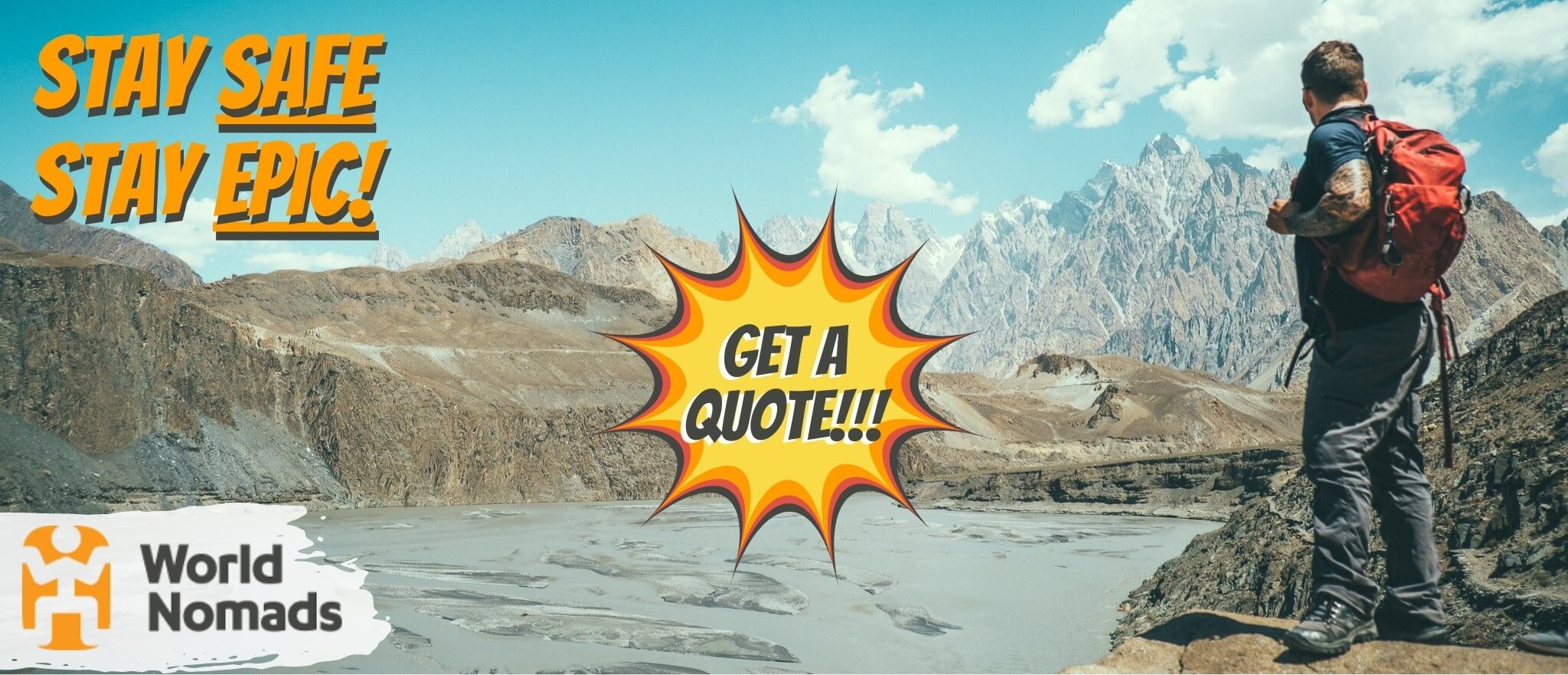 World Nomads' mission is to support and encourage travellers to explore their boundaries. They offer simple & flexible travel insurance, and safety advice to help you travel confidently.
They've been doing it since 2002 – protecting, connecting, and inspiring independent travellers just like you.
Get a quote below or read our in-depth review!
World Nomads provides travel insurance for travelers in over 100 countries. As an affiliate, we receive a fee when you get a quote from World Nomads using this link. We do not represent World Nomads. This is information only and not a recommendation to buy travel insurance.
Final Thoughts on the Best VRBOs in Honolulu
Hopefully, you've been blown away by all the awesome beachfront vacation rentals in Honolulu! Whether you've been dreaming of a Hawaiian honeymoon, or trying to plan a family vacation, staying at a VRBO in Honolulu is an excellent way to upgrade your vacation experience.
Don't forget! When traveling to Hawaii internationally, travel insurance is a must. With that extra security, you can relax and focus on enjoying your time in one of Honolulu's VRBOs in peace.
---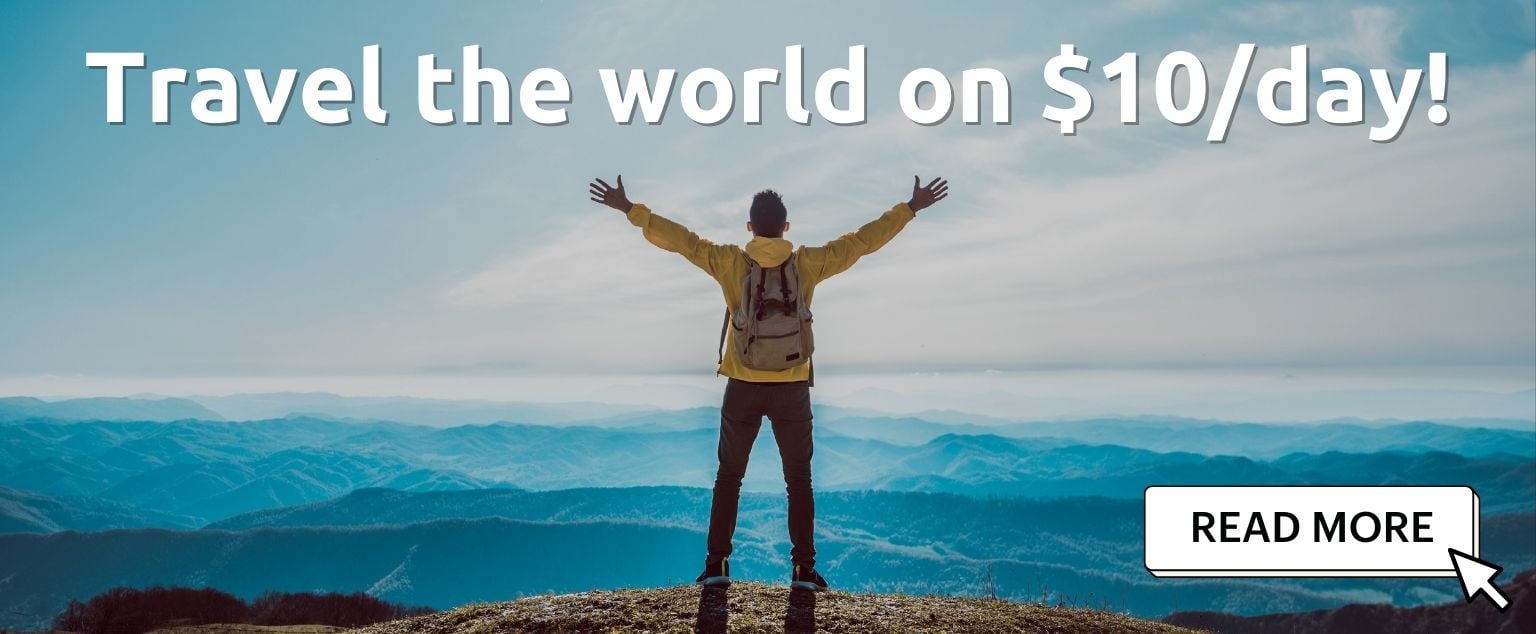 And for transparency's sake, please know that some of the links in our content are affiliate links. That means that if you book your accommodation, buy your gear, or sort your insurance through our link, we earn a small commission (at no extra cost to you). That said, we only link to the gear we trust and never recommend services we don't believe are up to scratch. Again, thank you!