With endless coastlines, plenty of sunshine, and constant good weather, Hawaii is the ultimate relaxation destination. The tropical paradise is located in the warm waters of the Pacific Ocean.
However, it does have quite a reputation for being a more pricey place to take a vacation. So, how expensive is Hawaii? Well, the answer to this question really depends on you.
We've broken down all the cost of a budget-friendly vacation, so you know exactly what to expect money-wise. From the price of milk in Hawaii to your flight tickets – and everything in between, it's all here.
Depending on which island you will be staying, the costs and expenses will be different (generally speaking, the more tourists, the more expensive). Follow our tips and tricks to be sure that your money stays in your pocket!
We'll get into a more detailed break down in this guide so you know what the expect. The good news is, as long as you travel wisely, you can easily visit all beautiful islands on a budget.
So, let's unravel the question "Is Hawaii expensive"?
Hawaii Trip Cost Guide
In this post, we'll go over a few key things that will help you calculate the costs of your Hawaii trip. These include:
Accommodation options
How to travel around in Hawaii
Fun activities to enjoy during your trip
Where to eat and drink in Hawaii on a budget
Just keep in mind that Hawaii's cost of living is subject to change, but it's definitely higher than the USA's national average. All the prices we've listed are in USD, which is the currency of Hawaii, and what you'll be using while visiting.
Also, to lay things out a little more simply, and help you better understand the prices you'll encounter, we've included ball-park estimates for the costs of traveling in Hawaii.
7 Days in Hawaii Travel Costs
A general budget breakdown to keep in mind when you visit Hawaii…
Is Hawaii Expensive

| Expenses | Estimated Daily Cost | Estimated Total Cost |
| --- | --- | --- |
| Average Airfare | N/A | $700 |
| Accommodation | $45-$200 | $245-$1400 |
| Transportation | $4-80 | $28-$560 |
| Food | $20-$40 | $140-$280 |
| Drink | $5-$20 | $35-$140 |
| Attractions | $0-$30 | $0-$210 |
| Total (excluding airfare) | $74-$370 | $448-2590 |
Step one of planning a trip to Hawaii is booking your airfare. Depending on which country you're coming from, flight prices will fluctuate.
There are several major airports on the Hawaiian islands. The top three are:
Honolulu International Airport (HNL)
Kahului Airport (OGG)
Kona International Airport (KOA)
The Honolulu International Airport (HNL) is usually the cheapest airport to fly into. To give you a rough estimate of airfare costs were going to be using this airport for the example.
Flights to Honolulu from the USA, the UK, Australia, and Canada are all priced differently. The prices change based on the time of year you plan to visit.
Peak travel time to Hawaii is usually from June – August. This is the Northern Hemisphere's summer holidays and Hawaii's dry season. Flight prices also increase during the month of December, as these tropical islands are a very popular place to spend the holidays.
Usually, the cheapest time to visit Hawaii is outside of these months.
Here is a list that provides the average cost for a round-trip ticket to Honolulu International Airport (HNL). Remember these are average prices, and subject to change.
New York to Honolulu: 800 – 1000 USD
London to Honolulu: 1000 – 1200 GBP
Sydney to Honolulu: 750 – 1200 AUD
Vancouver to Honolulu: 500 – 900 CAD
It's always good to check Hawaii's other airports too when booking a flight. Depending on where you're coming from, this can sometimes work out cheaper. Keep in mind that airline prices dip low all the time, and there's always the chance of grabbing a sweet deal with an error fare.
ESTIMATED EXPENSE: $45-$200/day
You'll have three main choices when looking for places to stay in Hawaii: hostels, Airbnb, and hotels. Let's go over all three, so you can decide which style of Hawaii living suits you best.
Picking where to stay depends on personal preference and budget. If you're low on finances, you'll want to book a dorm in a hostel.
But, if you prefer privacy, and don't mind paying a bit more, budget hotels and treehouses in Hawaii are also options.
In each of these categories, we've included an option for the Big Island, Maui, and Oahu, – the three islands you're definitely going to want to check out. This will give you a general idea of the prices you can expect on each island.
Hostels in Hawaii
Hostels are going to be the cheapest choice of accommodation in Hawaii.
In fact, the cost of your trip will drop dramatically by staying in shared dorms. Hostels come with a lot of great perks that make budget traveling easy too. They're also a great way to meet fellow travelers. And trust us, there are a couple of amazing hostels in Hawaii. Be sure to check them out!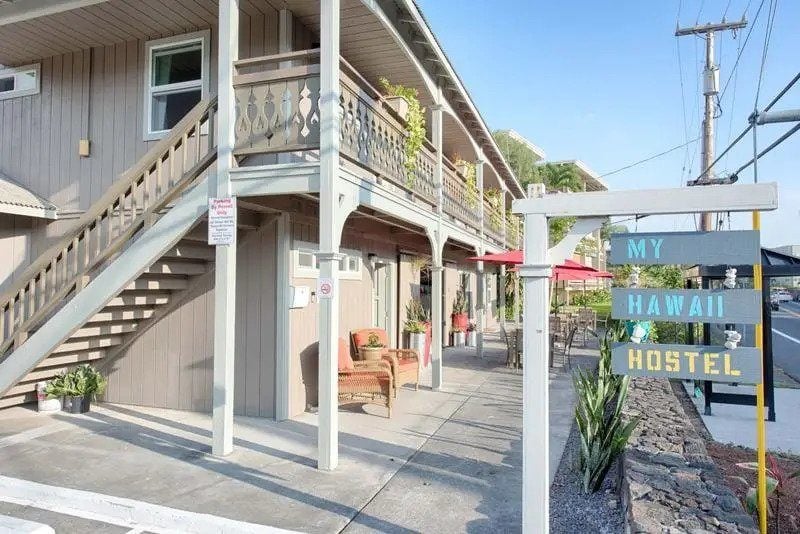 The average price of a hostel will cost between $35 and $55 per night. Again, keep in mind that prices might differ, depending on which island you're staying on. Generally, Hostels in Honolulu are the cheapest option.
Here are our top three hostels in Hawaii:
My Hawaii Hostel – You'll find all your hostel requirements here: self-catering facilities, free coffee/tea, a social atmosphere, and friendly staff.
Howzit Hostels Maui – If you're trying to keep your trip to Maui cost down, this hostel offers free breakfast (perfect for budget travelers), free airport transfer, and self-catering facilities.
Polynesian Hostel Beach Club Waikiki – At this hostel, you can take advantage of the laid-back Hawaiian lifestyle. It's located right next to the beach and you have access to free snorkel gear (if you find Nemo, let us know!).
Airbnbs in Hawaii
Hawaii's Airbnbs are another great option to lower your accommodation costs. Since you'll be staying in a local's house/apartment, you'll get a more personal feel of the islands.
If you're traveling with a group, just split the bill at the end of your stay. This could actually end up saving you and your friends a lot of money.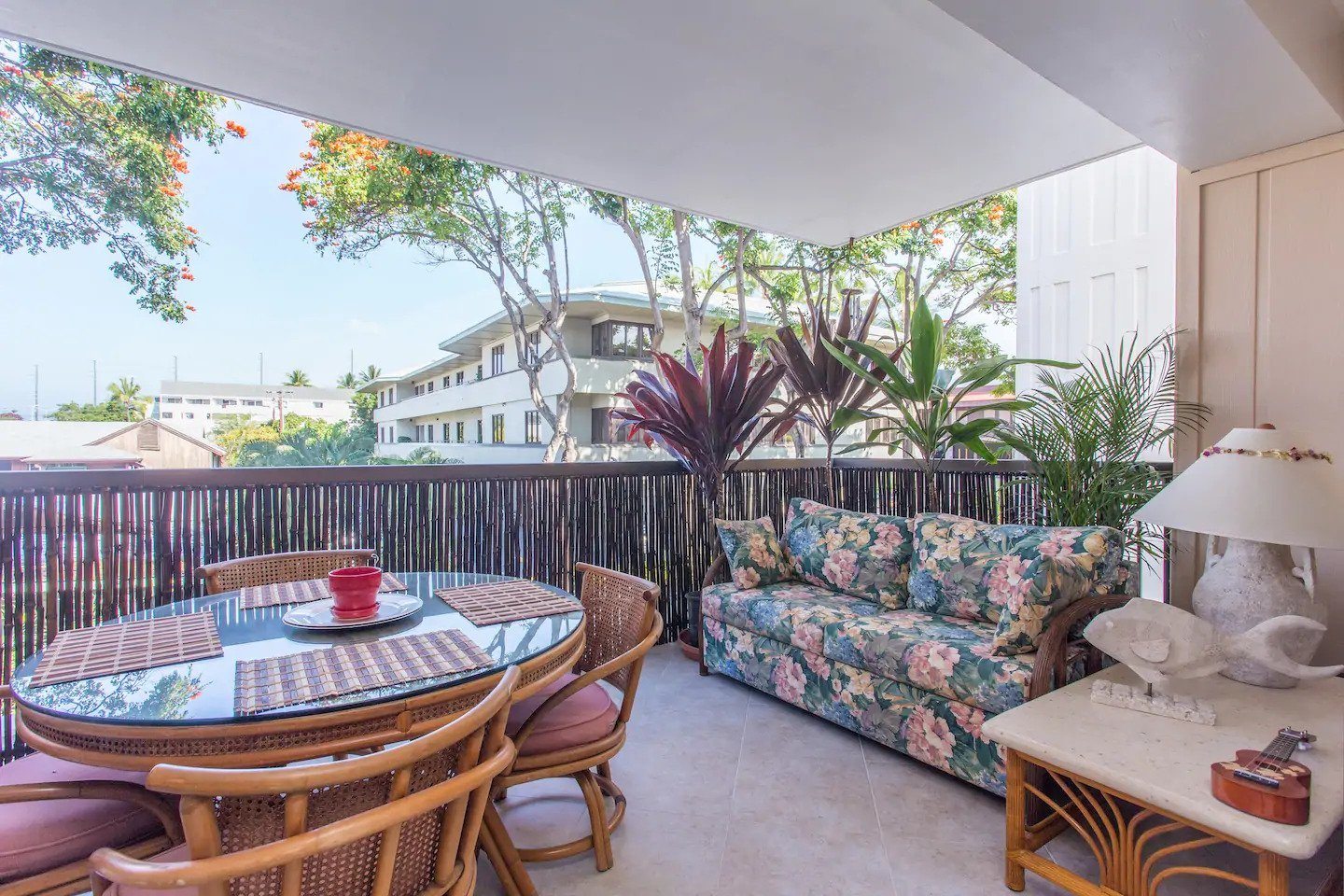 Airbnbs are also a great way to have some privacy during your travels without having to empty your bank completely. Whether it's an entire apartment or a private room, you can enjoy your peace and quiet after a long day of exploring the island. If you want to stay somewhere more traditional with added luxury, then a villa in Honolulu won't break the bank either.
A budget Airbnb in Hawaii will cost between about $70 – $120 a night. Here's an option that's on the cheaper side:
Hotels in Hawaii
If you're planning on staying in hotels during your vacation, the answer to "how much is a Hawaii trip" is going to be: "expensive". Hotels in Hawaii are very common, but unfortunately, they won't be the best for your budget. The average price of a budget hotel can range from $130 – $165 per night.
Although staying in a hotel will add more to your Hawaii cost of travel, being able to relax in your own space and having luxuries like room service can be very appealing.
Here are two great budget hotel options:
Maui Beach Hotel – This beachfront hotel is very modern and in a great location. Guests can wind down with a drink at the poolside lounge, or enjoy a dinner buffet at the restaurant.
Holiday Surf Hotel – this family-owned hotel offers spacious accommodations with full kitchens, a patio or balcony, and much more.
ESTIMATED EXPENSE: $4-$80/day
Next up, let's talk about the cost of transport in Hawaii. There are a few ways to get around and explore the islands: by air, by land, and by water. All of the islands are relatively small, so traveling around shouldn't be a problem.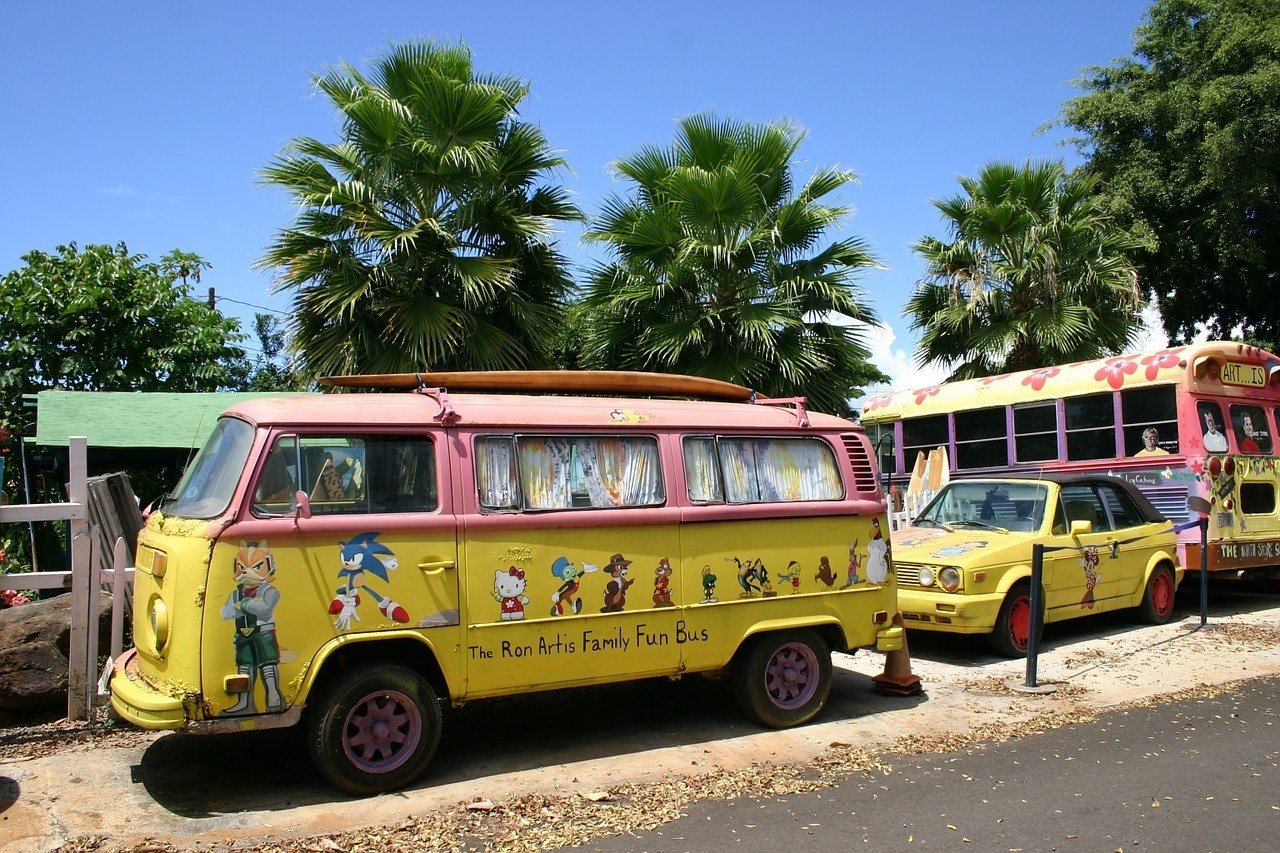 Driving will give you the most freedom, but renting a car can be expensive. Bus companies service the larger islands and are very affordable. Then of course, if you plan to island hop, you'll want to know about flights and ferries.
To help your trip run as smoothly as possible, here is everything you need to know about how to travel around Hawaii on a budget.
Bus Travel in Hawaii
Currently, the only option for public transport in Hawaii on land is via bus. There are no trains, trams or subways on any of the islands.
The larger islands all have public bus systems that service certain areas. However, the bus companies in Hawaii are not unified, and each island's bus system will be slightly different.
Here is a quick breakdown of the bus companies you'll have access to on the larger islands:
Oahu: TheBus – this is the most reliable bus system in Hawaii. It has over 103 routes and provides good coverage of the island.
Maui: Maui Bus – offers good coverage of the island with the exception of Hana and the Haleakala? National Park. Make sure to check out the different bus routes.
The Big Island: Hele-On Bus – is probably the least reliable of the bus systems in Hawaii. Even though schedules are posted online, it's common for the buses to run late.
Bus tickets on each island are very affordable, with one-way fare ranging from $2 – $2.75. Day passes to ride the bus' are only between $4 – $5.50.
On most buses, you can pay when you get on. Just make sure you have small money or the exact amount, as drivers usually don't carry cash.
Island Hopping in Hawaii
Each of Hawaii's islands has its own list of attractions and unique allure. We recommend checking out as many as your time and budget allows. If you need help with planning your trip, be sure to check out our Hawaii Itinerary.
For island hopping in Hawaii, you'll just have just two options:
Flying – An inter-island airline service is mainly provided by Hawaiian Airlines, Southwest Airlines, and Mokulele Airlines. The flight times can range between just 20 minutes, to 2.5-hours, depending on which islands you are flying between.
There are airports located on six of Hawaii's main islands. They are Oahu, Kauai, Maui, Molokai, Lanai, and the Big Island. Flying between the major islands/airports is the cheapest. For example, a roundtrip plane ticket from Oahu to Maui will cost between $70 and $150. A one-way ticket can be between $40 and $85.
Flight prices between the smaller islands are more expensive. For example, a roundtrip ticket from Kauai to Molokai will cost between $200 and $260. Or, between $90 and $110 for a one-way ticket.
Ferry – Currently, there is only one inter-island ferry in Hawaii. The Maui-Lanai Expeditions Ferry services Maui and Lanai. It takes about an hour and costs $30 for a one-way ticket.
Renting a Car in Hawaii
Renting a car in Hawaii is the best way to sightsee and explore an island. Although buses are more affordable, they tend to keep more to the touristy areas. A car can take you anywhere you want to go, giving you great freedom and independence.
Rentals can get pricey though, especially one you add in parking fees. Having a group of travelers to split the car rental price can save you quite some money.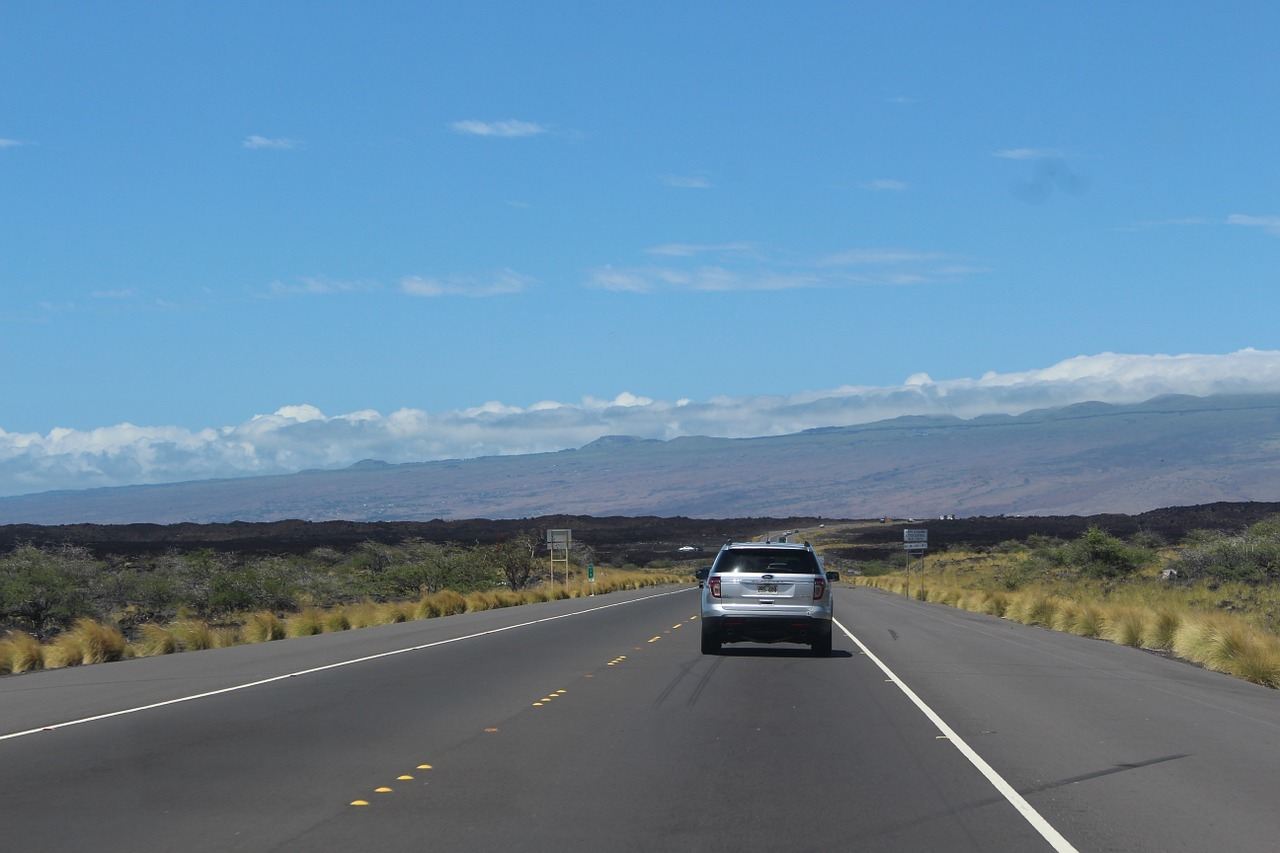 Most of the major international rental car companies are found in Hawaii. These include Alamo Dollar, Enterprise, National, and Thrifty You'll have the most options for car rental companies at the major airports in Hawaii.
Car rental prices start at about $40-50 a day for a basic 4-door vehicle. However, if you want to add a driver, you'll be charged an extra fee of about $15 per day.
Car insurance will cost about another $8 per day. Then, you'll also need to pay for your own gas, which isn't cheap. The average cost as of February 2023 is $4.50 per gallon in Honolulu.
The other problem with renting a car is that you can only use it on one island. Island hopping with a car isn't possible yet, so unless you want to stick to one island or rent another car, using public transport might be the better option.
ESTIMATED EXPENSE: $20-$40/day
When it comes to eating out, the food prices in Hawaii can be very high. A meal in a cheap restaurant alone can cost between $10 and $15. Maui is going to be the most expensive island when it comes to dining out. But don't worry, there are plenty of ways you can save money on your food expenses.
An obvious way to stretch your dollars is to avoid restaurants. Eating out is going to add up fast. Luckily, grocery prices in Hawaii are more affordable. Farmers markets and food trucks are also cheaper alternatives.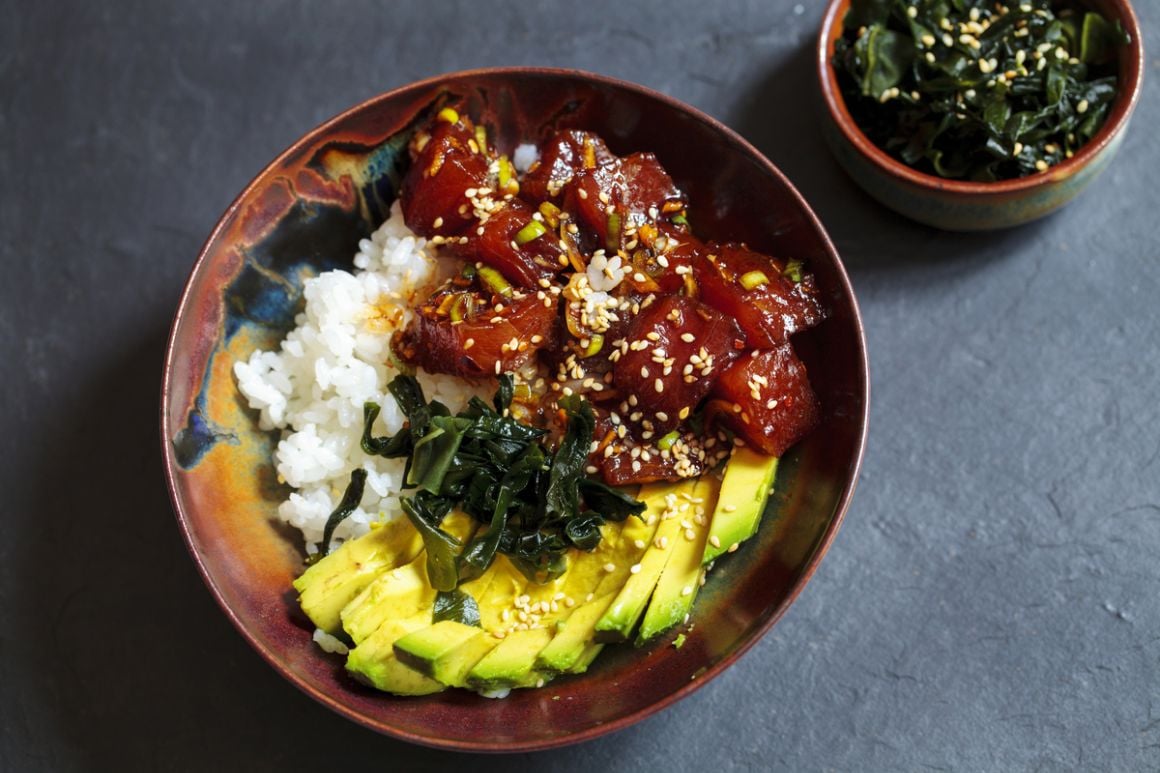 Here are some local Hawaiian food items you can find pretty much everywhere:
Laulau – is made from pork, wrapped in layers of taro leaves, and cooked in an underground rock oven. This results in a tender and juicy meat with a smokey flavor. This will cost you around $9.
Poke – Hawaiian poke is raw fish served in bite-sized cubes. Different kinds of fish can be used, but the most common type is tuna. You'll find it in different flavors, from lime to spicy mayo. A basic poke bowl will cost between $6 and $10.
Pineapple – Hawaiian pineapple doesn't taste like the stuff you buy in your local grocery store back home. In Hawaii, this fruit tastes like candy – it's mouth-wateringly good. A whole pineapple will cost between $5 and $8.
Carrying on, here are a few more easy ways that will help you save money. This information will especially keep your Maui vacation cost down.
Accommodation with free breakfast – Usually hostels are the only type of cheap accommodation in Hawaii that offers free breakfast. Fill up on a free meal in the morning and then you'll only need to spend money on two meals per day. Yoga retreats in Hawaii often have food included.
Self-catering accommodation – Cooking for yourself is going to be a huge money-saver. Most Airbnb and some hotels offer at least basic kitchenettes.
Where to Eat Cheaply in Hawaii
If you've splurged on an expensive island resort, the best way to eat cheap on your trip is to purchase your food from grocery stores and farmer's markets. Eating out can cost between $10 – $30 per meal. Whereas food from a supermarket will cost between $5 and $10 per meal.
Keep in mind that food prices can vary between islands. If you're asking yourself something like "how much does a gallon of milk cost in Hawaii?", there are two different answers. In Maui, it'll cost around $6, but in Oahu, it'll cost about $3.
ESTIMATED EXPENSE: $10-$20/day
Hawaii has a high tax on alcohol which means regular drinking can do some damage to your budget. The average drink at a regular bar or restaurant will cost between $10 and $15. If you're looking for a wild night out, the bigger cities in Hawaii will have more of a party culture compared to the smaller island towns.
If you do go out, here are some prices you can expect to pay for drinks:
Beer – $5 – $9 for a pint of beer is about the standard amount.
Wine – A regular glass of wine will cost between $10 and $17.
Cocktail – Cocktails will cost about $15 – $20.
To save money on alcohol, here are a few options:
Find a hotel, bar, or restaurants with happy hours specials – happy hour is very common in Hawaii
Buy alcohol from a grocery store or an ABC Store
Stock up on duty-free alcohol from the airport you're flying into
ESTIMATED EXPENSE: $0-30/day
There are some amazing places to see in Hawaii, no matter on which island you're staying. Knowing how much money you have to put aside to see all of the hotspots is essential for a good trip.
The National Parks in Hawaii charge an entrance fee. The Hawaii Volcanoes National Park, for example, charges $30 per vehicle. But, this fee admits all of the vehicle's passengers. So, if there are five people in the car, each person will end up only paying $6.
But, let's me say that Hawaii's beaches–it's main attraction–are completely free. You'll also find plenty of free hiking trails in Hawaii too.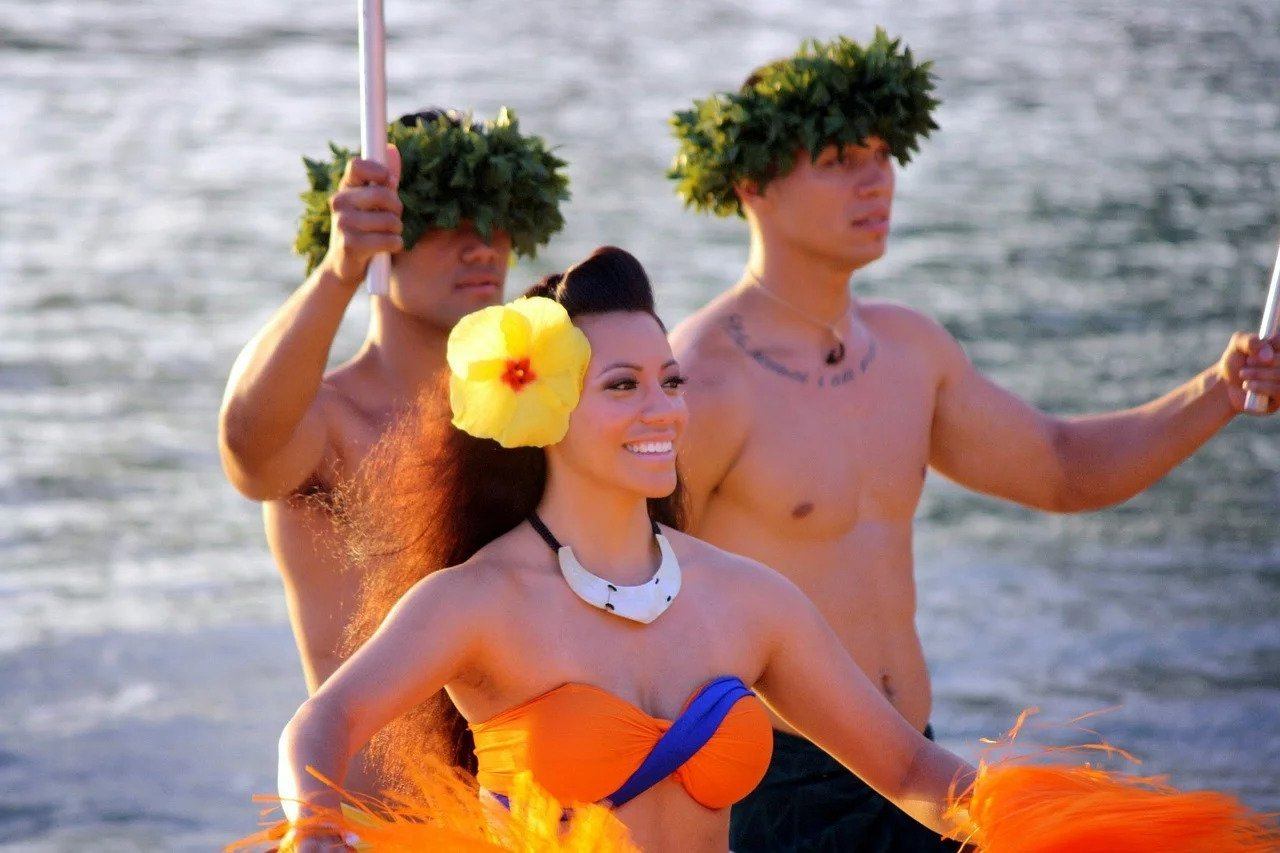 If you're not arriving by vehicle and taking public transport or cycling into the park, the entrance fee is $15 per person. The good news is, your pass can be used for a whole week.
Another popular attraction is the Pearl Harbor National Memorial. This attraction is completely free, and parking is free too. However, it is recommended that you reserve your ticket online in advance to secure your spot. The online reservation fee is $1 per ticket.
One of the most popular things to do in Hawaii is seeing a Luau, a traditional party with great food and entertainment). This attraction is more on the pricey side. You can expect to pay a minimum of $90 to $100 per person. This includes a buffet dinner and a traditional Polynesian dance and music show. Drinks are also sometimes included.
The amazing thing about Hawaii is that it's entirely possible to spend very little money on attractions and still have a good time.
The Future of the SIM Card is HERE!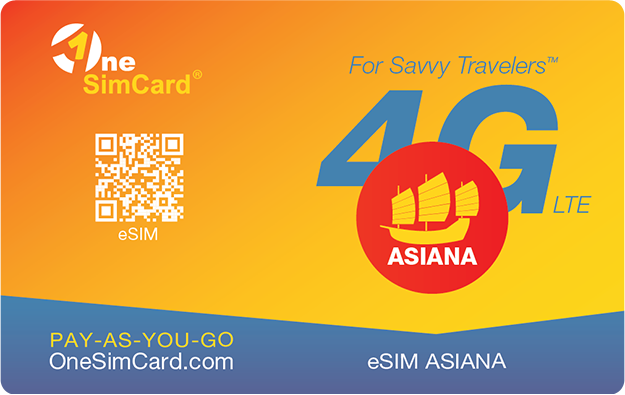 A new country, a new contract, a new piece of plastic – booooring. Instead, buy an eSIM!
An eSIM works just like an app: you buy it, you download it, and BOOM! You're connected. It's just that easy.
Is your phone eSIM ready? Read about how e-Sims work or click below to see one of the top eSIM providers on the market and ditch the plastic.
Buy an eSIM!
We've covered all the main costs you'll need to take into consideration when traveling to the islands. Visiting Hawaii on a budget is definitely possible. However, it's always a good idea to set some extra money aside when traveling.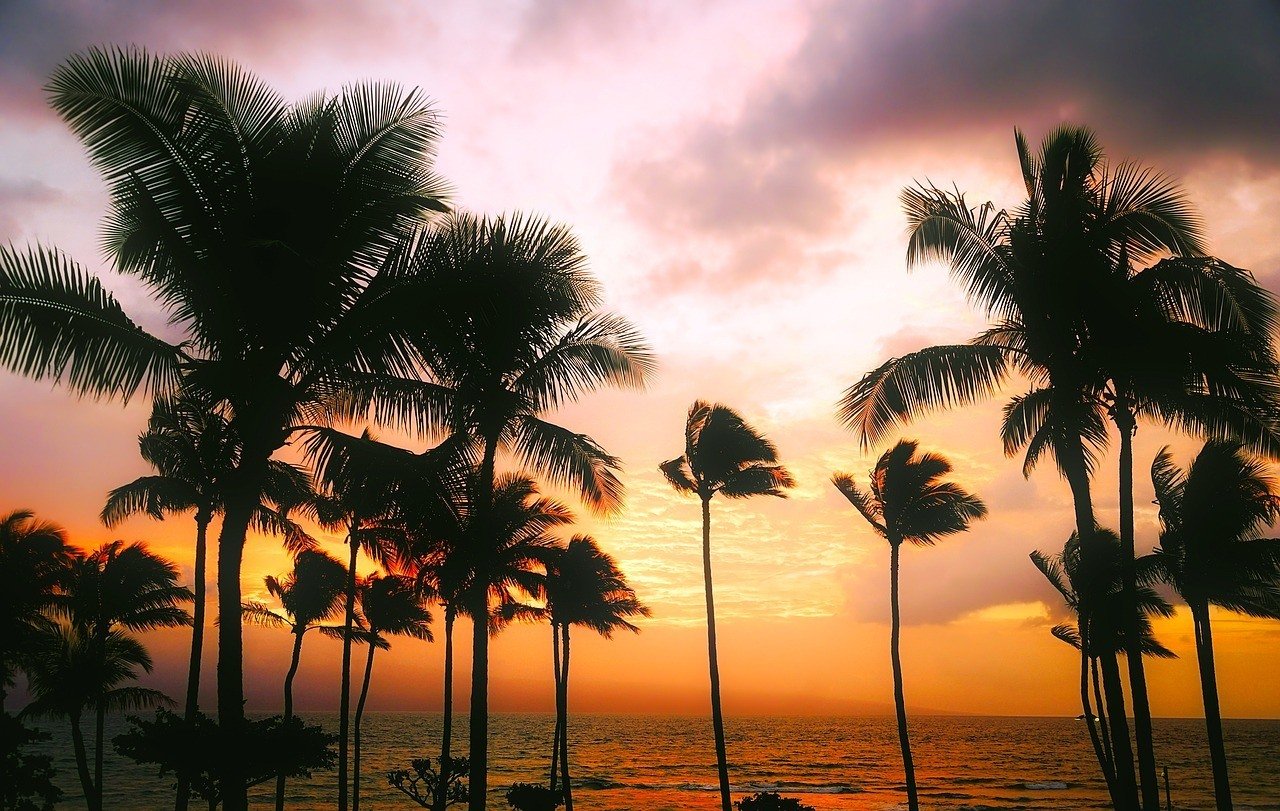 About 10% of your total trip cost is a reasonable amount to set aside to stay on the safe side. This will come in handy in case you spend a little too much money souvenir shopping or decide you want to add an extra activity to your Hawaii itinerary.
Tipping in Hawaii
Being mindful of other culture's customs and showing respect is a good habit to have while traveling.
Hawaii follows similar tipping guides to the mainland U.S. In Hawaii, servers earn less than minimum wage, and tips are factored into their wages. It's recommended to tip at least 15 % for good service.
If you order a drink from the bar, it's standard to leave $1 – $2 per order. If you're taking a shuttle to/from the airport, it's common practice to tip your driver $2 per bag if they help you with your luggage.
Leave a tip and put a smile on someone's face!
Get Travel Insurance for Hawaii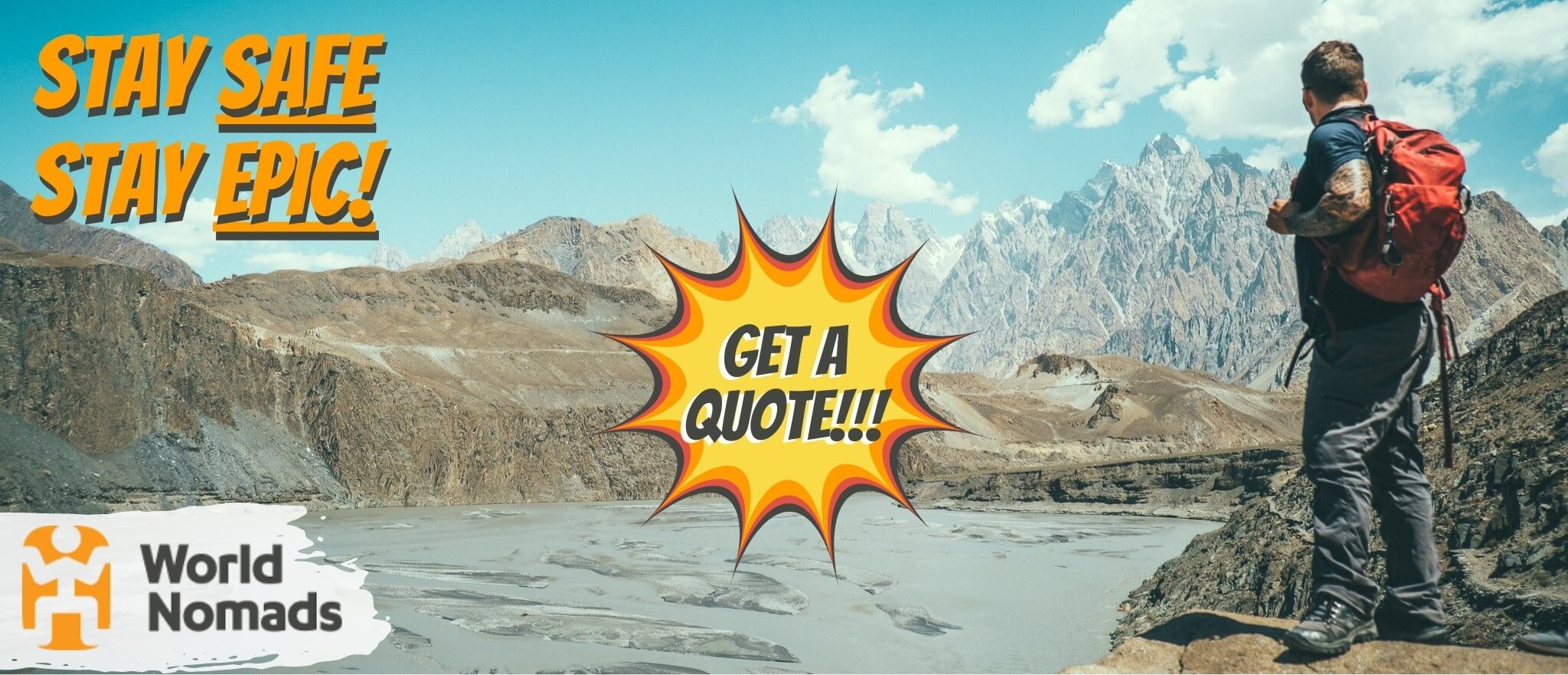 World Nomads' mission is to support and encourage travellers to explore their boundaries. They offer simple & flexible travel insurance, and safety advice to help you travel confidently.
They've been doing it since 2002 – protecting, connecting, and inspiring independent travellers just like you.
Get a quote below or read our in-depth review!
World Nomads provides travel insurance for travelers in over 100 countries. As an affiliate, we receive a fee when you get a quote from World Nomads using this link. We do not represent World Nomads. This is information only and not a recommendation to buy travel insurance.
Some Final Tips for Saving Money in Hawaii
So, what's the actual cost of a trip to Hawaii? We have just a few more things to cover and then you'll have a pretty clear idea.
Here are some final tips on how to tackle the high prices in Hawaii:
Hitchhike – in Hawaii, this is an acceptable and surprisingly popular form of travel. Hawaii is a great place to hitchhike – it's extremely safe and the locals are very friendly. It's actually very common to see travelers with their thumbs sticking out on the side of the road.
Bring your own snorkel gear – Snorkeling is an activity you should definitely try out while you're visiting. The water is warm, and there are plenty of sheltered coves. You can rent snorkel gear in Hawaii for between $9 to $12 a day. Whereas if you buy a set a decent snorkel set before your trip, it should only cost you around $30.
Camp out – Hawaii is a great place to spend a night under the stars. Campsites can be found across all of the islands, making this form of accommodation very accessible. With campsites starting at as little as $10 per person, your cost for a trip to Hawaii will go way down.
Have a water bottle: Don't waste money on plastic, bottled waters; carry your own and refill it in the fountains and the tap. If you're worried about potable water, get a filtered bottle, like the GRAYL, which filters out 99% of viruses and bacteria.
Earn money while you travel: Teaching English while traveling is a great way to make ends meet! If you find a sweet gig, you may even end up living in Hawaii.
Become a volunteer with Worldpackers: Give back to the local community and, in exchange, you're room and board will often be covered. It's not always free, but it's still a cheap way to travel in Hawaii.
So, Is Hawaii Expensive?
So, is Hawaii expensive to visit? The truth – no. It doesn't have to be. Your vacation will be what you make it and the price of a trip depends on you.
To recap, the five best ways to save money are…
For accommodation: stay in a hostel, split an Airbnb or traditional villa with friends, or camp.
Travel by bus, or split the price of a rental car with friends.
Shop at supermarkets as opposed to eating out.
Limit your drinking.
Spend your days taking advantage of Hawaii's free public beaches and hiking trails.
Follow these tips and Hawaii can be an affordable destination. Once you're on the islands, you can spend about $415 a week if you're frugal enough.
Of course, depending on your flights, the average cost to Hawaii can be expensive. Keep an eye on airline prices and remember that the best deals are usually scored in advance.
What we think an average daily Hawaii costs should be:
If you follow this advice, you can easily spend around $100 a day traveling in Hawaii somewhat comfortably.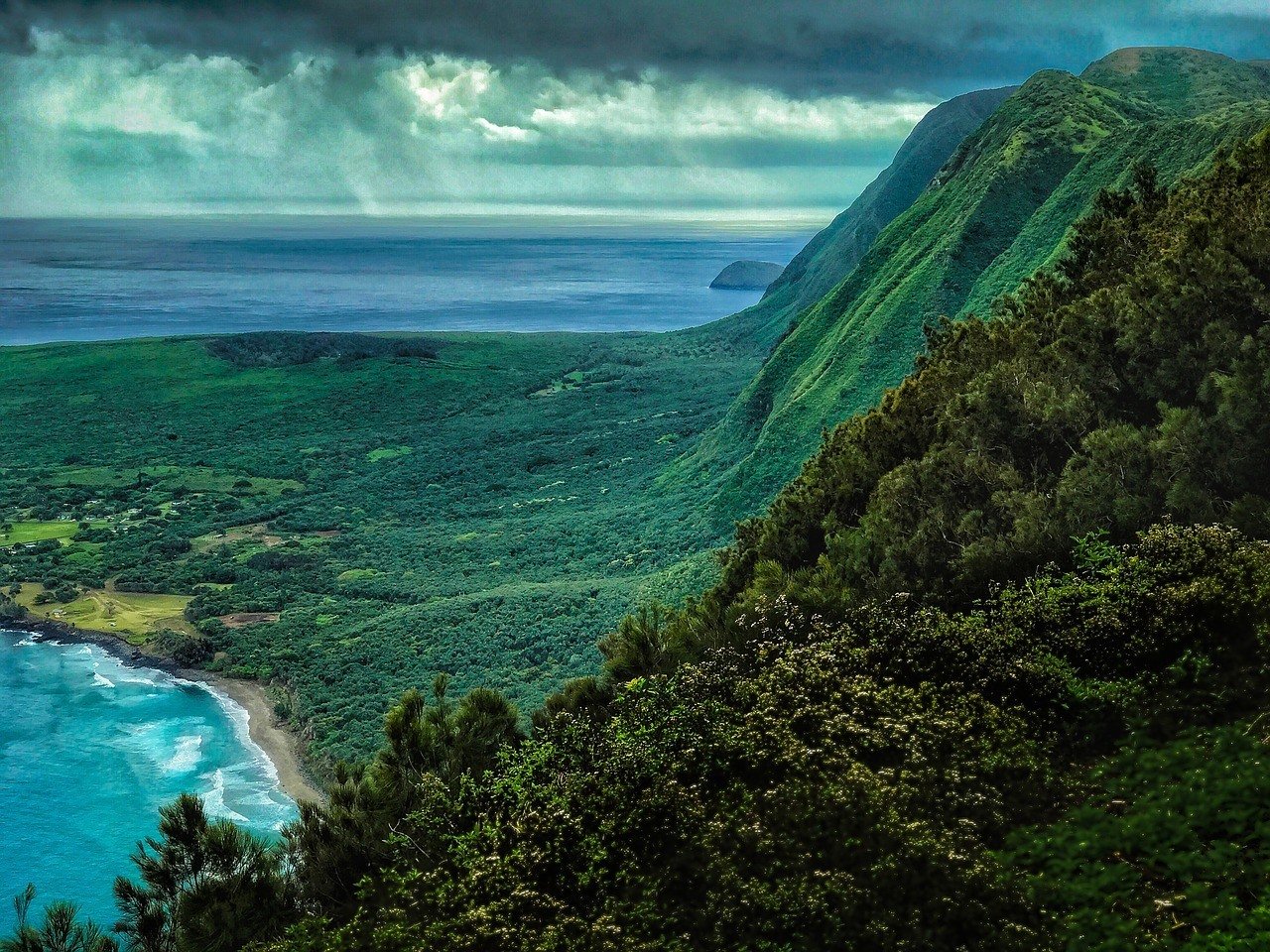 Updated February 2023
---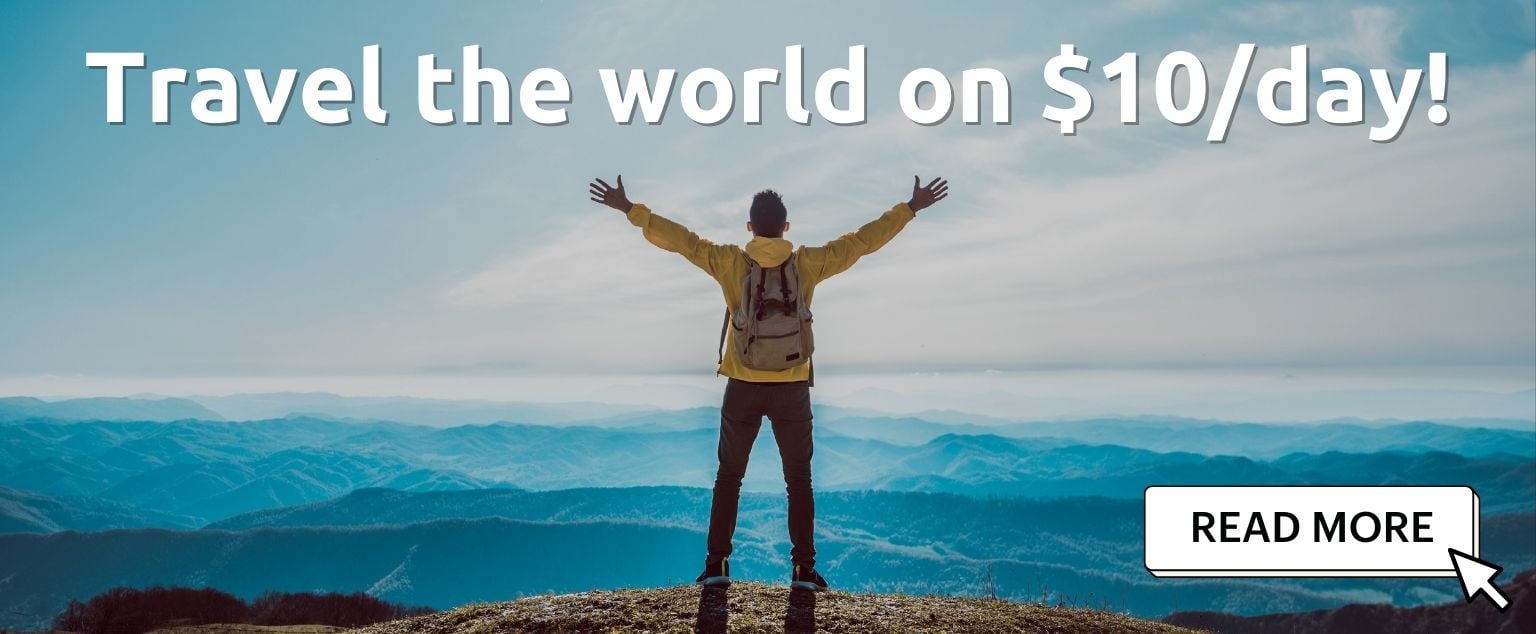 And for transparency's sake, please know that some of the links in our content are affiliate links. That means that if you book your accommodation, buy your gear, or sort your insurance through our link, we earn a small commission (at no extra cost to you). That said, we only link to the gear we trust and never recommend services we don't believe are up to scratch. Again, thank you!