Hawaii here you come! Woot Woot!! The capital city of Honolulu is a perfect stop on your itinerary around the islands or even the home base for your entire trip to Hawaii. You can easily explore the whole state from there if you want.
Honolulu has everything you could want for a fabulous and fun-filled vacation!
Beautiful, sandy beaches? Check.
Epic nightlife? Gotcha.
Adventures like hiking a dormant volcano? I mean, you might not have specifically asked for it, but you've got it!
Historical Sites? Oh, yeah.
What more could you want for a perfect trip? Oh, wait! An awesome place to stay that won't break the bank? Yeah, they've got that too! Hostels in Honolulu are a great alternative to staying in a pricey hotel without compromising on the location or quality of stay. Better yet, they've got an even better vibe where you can meet other travellers too!
Quick Answer: Best Hostels in Honolulu
Do You Want to Travel FOREVER??
Then pop your email address in below and we'll send you a FREE copy of 'How to Travel the World on $10 a Day!' – make travel your LIFE.
What to Expect from Hostels in Honolulu
A trip to Hawaii can be pretty costly in general tbh, it might be paradise but it's not like a super cheap beach location like places like The Philippines. At the same time, if you're backpacking around the USA, you've just got to visit!
However, hostels are a great alternative to staying at a hotel that usually costs around 3 times as much. Hostels provide not just a cheaper place to stay but also shared facilities and a friendly welcoming vibe. If you're planning on backpacking around Hawaii then you'll deffo be hitting them up!
Honolulu is one of the best places to visit in Hawaii as the capital of the islands, it's got everything from super fascinating culture, great places to eat and drink and some of the best beaches in Hawaii too.
Rates vary at hostels in Honolulu depending on the season and what they offer. Typically, bunking it up in a dorm will cost between $30-50 a night. If you're going for a private room, prices will start around $100 and go up from there. Honolulu and Oahu as a whole is one of the cheapest places to stay in Hawaii too.
When looking for a place to stay, it's always important to read the fine print before making your final decision. Some places (no matter how big or small) may not include taxes and fees in quoted prices. So before you finalize your booking make sure you know what to expect. Some hostels also don't include towels, so you can either rent them or be sure to include a travel towel on your packing list for Hawaii.
Free wifi is standard at hostels in Honolulu, which is nice. Breakfast, however, is something that you'll need to figure out on your own. Since a number of the hostels in town have shared kitchens, you can whip up some breakfast for yourself before heading out for the day. A few offer guests free coffee and tea, so you can get your caffeine fix on the house, which is a nice little perk.
Air conditioning is offered at some of the hostels in Honolulu. So, if spending the night in a cool room is high on your list of priorities, then you should definitely check out the ones that have it. More specifically, some hostels offer private rooms with or without AC. This way, you can choose the hostel that's right for you and your temperature needs.
Hostels in Honolulu typically have the fun-loving vibe that we love. Designed to help guests mix, mingle and make new friends the common spaces are designed to help this happen. You'll find that most places are super respectful of their neighbors and fellow guests that want to get rest after 22:00 so they have quiet hours beginning then. But that doesn't mean the party needs to end, just head out to a place in Waikiki where you can keep it going late-night.  
Most hostels in Honolulu are located in Waikiki, which is awesome because it's one of the best places to stay in Honolulu for backpackers with its many bars and restaurants. There are quite a few hostels around Oahu though if you want to base yourself somewhere else. In fact, there are some epic hostels all over Hawaii on each of the islands.
If you're looking to travel around a bit, there are a few different ways to make it happen. The bus is a pretty easy way to get around the city of Honolulu and the whole island of Oahu at affordable rates. Looking to have your own wheels? Car rental is always an option, but it's most likely the most expensive mode of transport out there. Instead, consider renting a bike. Some hostels in Honolulu have them ready for guests to use. Another convenient way to get around town is with ride-sharing apps like Uber and Lyft. 
Best Hostels in Honolulu
So, now that you're up to speed on what hostels are like in general in Honolulu and you've added Oahu to your Hawaii itinerary, now let's get into the details. Here, we'll give you the specifics on what to expect from the best in town. Let's go. 
What is the One Item Every Traveller NEEDS???
There is one item every traveller NEEDS. Some travellers don't even know they need it, but those travellers need it more than anyone.
What is this forgotten essential of the backpacker-life? SPOILERS! Guess you'll just have to click the button to find out. 😉
Find Out What It Is!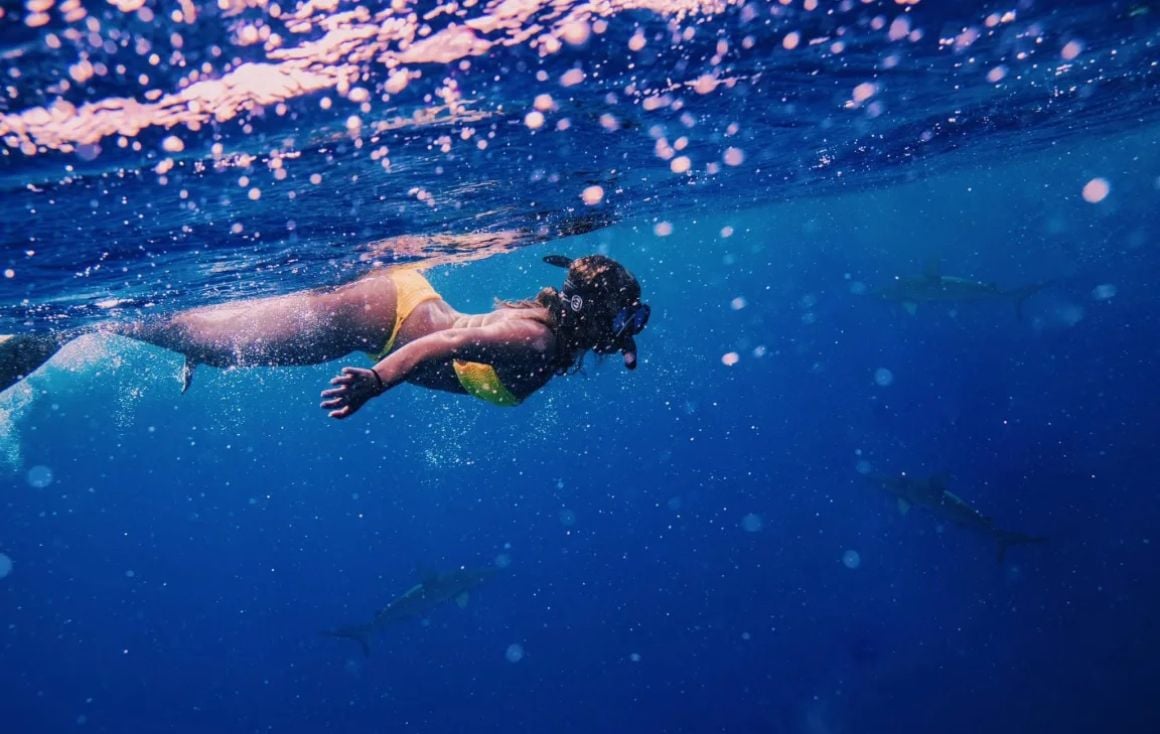 $
Female and Mixed Dorms & Private Rooms
Air Conditioning
Shared Kitchen
The Beach Waikiki Boutique Hostel has it all – perfect location, great facilities, the traditional hostel set up, and fun! That's right, The Beach is all about fun (obviously!) They'll make sure you have plenty of fun while you're in Honolulu! You'll soon realise why Hawaii and Honolulu are some of the best places to visit in the USA when you're chillaxing here!
First off, let's start with the location. 'The Beach' is just half a block from Waikiki Beach. Yes, that Waikiki Beach, kinda explains the name! So, you're already right at the heart of it all – next to the beach and some of the best places to see and things to do in Honolulu. 
Now, the room options. Like a traditional hostel, you can choose to bunk it up in a dorm (mixed gender or female-only) or get a private room, all of which are at totally affordable rates. Some of the private rooms have ensuite bathrooms while others share the facilities. Depending on your travel budget you can pick the one that's best for your wallet. 
The shared facilities at The Beach are a great way to keep your expenses down. The communal kitchen is perfect to make your meals and use your hard-earned cash on things other than eating out every day. To help you energized in the morning, free coffee and tea are ready for you to get your caffeine fix before heading out on your next adventure. Hawaii is home to some of the worlds best hikes, so make sure you're ready!
Why you'll love this hostel: 
The Vibe
Tour Desk
Bike Rental
The reason so many of us love hostels is because of the vibe. The comradery – the sheer fun of being on an epic trip and meeting new people and doing new things. The Beach does not disappoint with its backpacker vibes. 
The tour desk is more of a social calendar where guests are never at a loss of what to do. During the day or night, there's always something happening and at super affordable rates. Yeah, you could go on a hugely expensive excursion while you're in town, but then again you can also go for a booze cruise with fellow guests for just a few bucks –The Beach will get you set up for both, sweet as!
If you're looking to get around Honolulu a bit more, ask to rent a bike from The Beach. You'll be zipping through town on two wheels in no time. This definitely beats having to find parking for a rental car any day.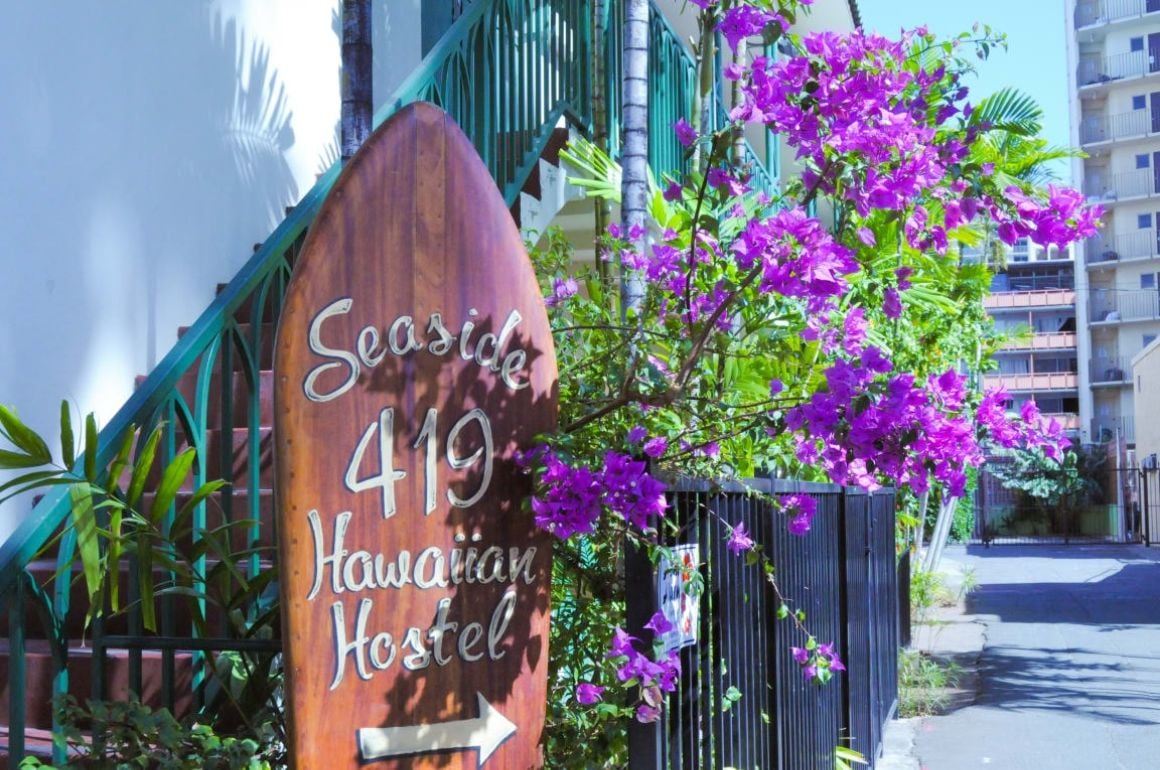 $
Female and Mixed Dorms & Private Rooms
Towels Included
Shared Kitchen
Seaside Hawaiian Hostel has the aloha spirit through and through. It's a friendly and welcoming spot but also super chill and easygoing, just what you're looking for in Hawaii right!?
The friendly staff are super helpful with recommendations and nearly anything you'd need to make your trip unforgettable. Wanna know where to get the best food? They'll set you in the right direction. After years of experience, they know what guests might need before they even realize it! That's why they do things like provide towels to guests. Yeah that sounds typical, right? It's not because they specifically provide both bath towels and beach towels. That's right, beach towels. So you don't have to worry about cramming them into your backpack! 
The dorms at Seaside all some with ensuite bathrooms. This is nice because you won't have to share the facilities with every single guest in the place. Instead, you can choose the size of the dorm you want to bunk up in, and this way you're deciding to share the bathroom with the other three people in your dorm or five. It also saves dashing down the hallway in a towel!!
Why you'll love this hostel: 
Book Exchange
Courtyard
Hammocks
The Seaside is a place where travelers come not just to lay their heads, but to experience the journey. Here guests have the best time getting to know their fellow guests and sharing stories and traveling tales. The communal spaces like the lounge and courtyard are perfect for this. 
Join other guests in the courtyard by tossing a few beanbags in a round of cornhole or by swinging in the breeze in one of the hammocks. Fire up the barbeque together or make a meal in the shared kitchen. It's the best way to make new friends and keep your expenses down at the same time. 
Hawaii is super safe but at the same time many women, especially if you're traveling solo, will feel comforted by the fact that this hostel offers female-only dorms. There's heaps of reasons girls might want to just bunk up will other ladies than those stinky boys and offering this option makes traveling accessible to many more folks.
Is This the Best Backpack EVER???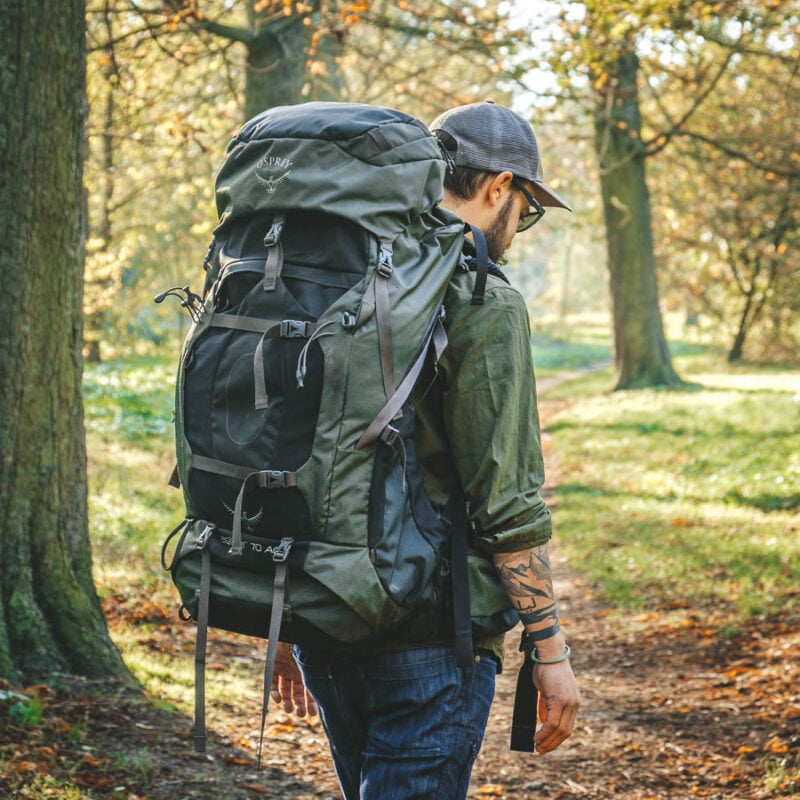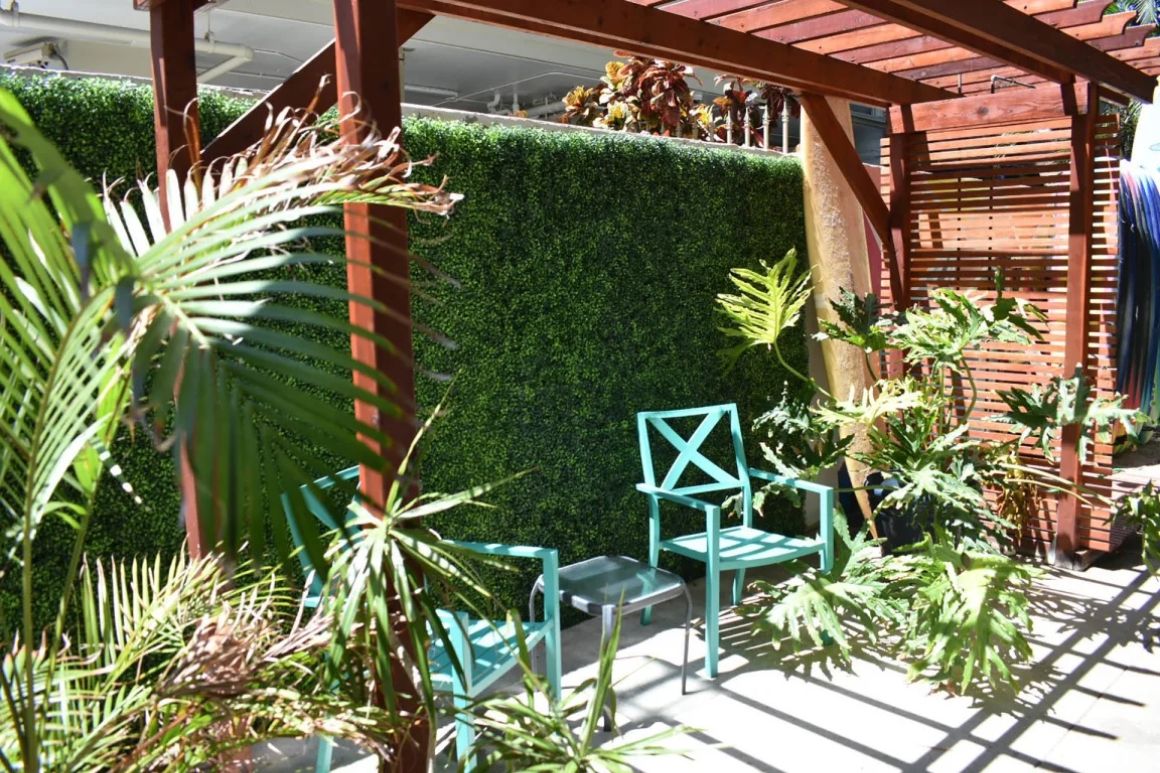 $
Mixed Dorms & Private Rooms
Towels Included
Shared Kitchen 
The vibe of the Polynesian is what makes it stand out amongst the rest! Here it's all about young, fun, travelers on the incredible journey of a lifetime. These awesome people who are living life to the fullest aren't just bunked up with you, they're also the staff. They're ready to help you have the best time ever in Honolulu and they're just as psyched to be in Hawaii as you are! They know all the ins and outs of what to do on the island and they'll help you book the best tours and excursions around, like the Koko Crater Railway Trailhead.
The hostel itself is designed to let guests enjoy everything about their time in paradise with no worries! The dorms and private rooms let you choose the set-up that's right for you and your wallet. The communal kitchen is a great way for you to make your own meals – getting the energy you need for the adventures ahead and keeping your expenses down. The free coffee and tea help you stay caffeinated throughout it all… Or more realistically, they're a helpful way for you to recover from the epic time you had last night! 
Why you'll love this hostel: 
Location
Air Conditioning
Laundry Facilities
The location of the Polynesian Hostel Beach Club Waikiki is to die for. You can't get closer to some of the best places in Honolulu even if you tried. The Polynesian is literally next to the Honolulu Zoo, Aquarium, and the Diamond Head Crater. The main attraction though, the world-famous Waikiki Beach, is just steps from the hostel. Yeww!
This spot is sick at night as well. The Polynesian has its home in the lively Waikiki where there's always something to do. It's got the best restaurants, the best bars, the best nightlife around. It's all within walking distance of where you're going to lay your (possibly sore) head at night! 
You'll have a great setup inside the walls of the Polynesian, too. The laundry facilities let you clean your stuff whenever you need and the air conditioning will keep you cool so you don't sweat through your newly clean outfit right away! This way you will be looking your best as you step out for a day on the sand or for an epic night on the town. 
$
Gender Specific Dorms 
Free Parking
Shared Kitchen
Hosteling International Honolulu Waikiki is a solid place to stay if you're looking to bunk it up at really affordable rates. As they offer only gender-specific dorms,so there's something to suit everyone. However, If you're traveling as a mixed-gender pair, ask HI about private room options. They do have double rooms with shared bathrooms, but obviously, that's a little more expensive than the dorms.
The position of HI Honolulu has its advantages, located just a bit farther from the water than some other hostels. The quiet neighborhood is ideal for a really good night's sleep. Although it's not right on the beach, we didn't say it was far! It's situated next to the University of Hawaii at Manoa it's just a short drive (less than 10 minutes) down to the shore. HI also has some free onsite parking spots to make it even more convenient. 
If you're looking to use public transportation while you're in town, not to worry. Just hop on The bus at one of the stops near the hostel. It's a cost-effective way to get around town, yeah it will take longer than if you drove yourself, but it's cheaper and you don't need to worry about finding parking! 
Why you'll love this hostel: 
Super Helpful Staff 
Laundry Facilities
Public Transportation Closeby
HI Honolulu Waikiki knows what travelers value the most: a place they can stay where they can get a solid rest with facilities that let them be independent, and you'll get just that at HI. The shared kitchen and laundry facilities allow guests to make their own meals and clean their stuff as they need. It's such a relief knowing that you can save money on food and get your laundry done when you need it!
To top it all off the staff at HI are honest and helpful people. Have a question? They, most likely, have the answer. Looking for a recommendation? They'll give you insights into every place to eat and every site to see on Oahu. 

Unlock the The Broke Backpacker's GREATEST Travel Secrets!
You pop your email here, and we promise to send you only travel content that's actually relevant — sounds like a pretty good deal to us!
Best Hostel with a Pool in Honolulu – Pagoda Waikiki
$$
Private Rooms Only
Air Conditioning
Towels Included
Now, let's be honest. Pagoda Waikiki says that it's a hostel, but it's not really a traditional one. Like, for instance, you're not going to find dorms or a communal kitchen. Stuff like that. But you will find rates that are definitely on the same level as hostels in Honolulu.
Pagoda boasts private rooms that rival any mid-range hotel in town in all honesty, but at a much better rate!Pagoda's rooms are ensuite, which means that you don't have to share them with other guests. What can be better than a private room and your own private bathroom? Waaaaait, air conditioning. Yes, your own private bathroom and air conditioning in your own private room. This. Is. Paradise.
Why you'll love this hostel: 
Pool
Location 
Pet Friendly
What sets Pagoda Waikiki apart from other affordable places to stay in Honolulu? The pool. Yes, that's right. It has a pool. With the cooling waters this close, all you have to do is wake up in the morning and step outside to dive right in. Ahhhhhh. Now, this might be the most epic hostel we've ever seen!
If you're looking to put your toes in the sand, not to worry.Fort DeRussy or Waikiki beaches are super close by and just a short walk away. The location is to die for. It puts you in the perfect spot – in the heart of it all you'll be steps away from the beach and super close to all the shops, restaurants and bars in Waikiki. 
To top it all off, Pagoda is pet friendly. So you can bring your best friend with you on your Oahu adventures. For a small fee, you can be hanging ten together.
Honolulu Hostels FAQ
Travel Safety Tips for Honolulu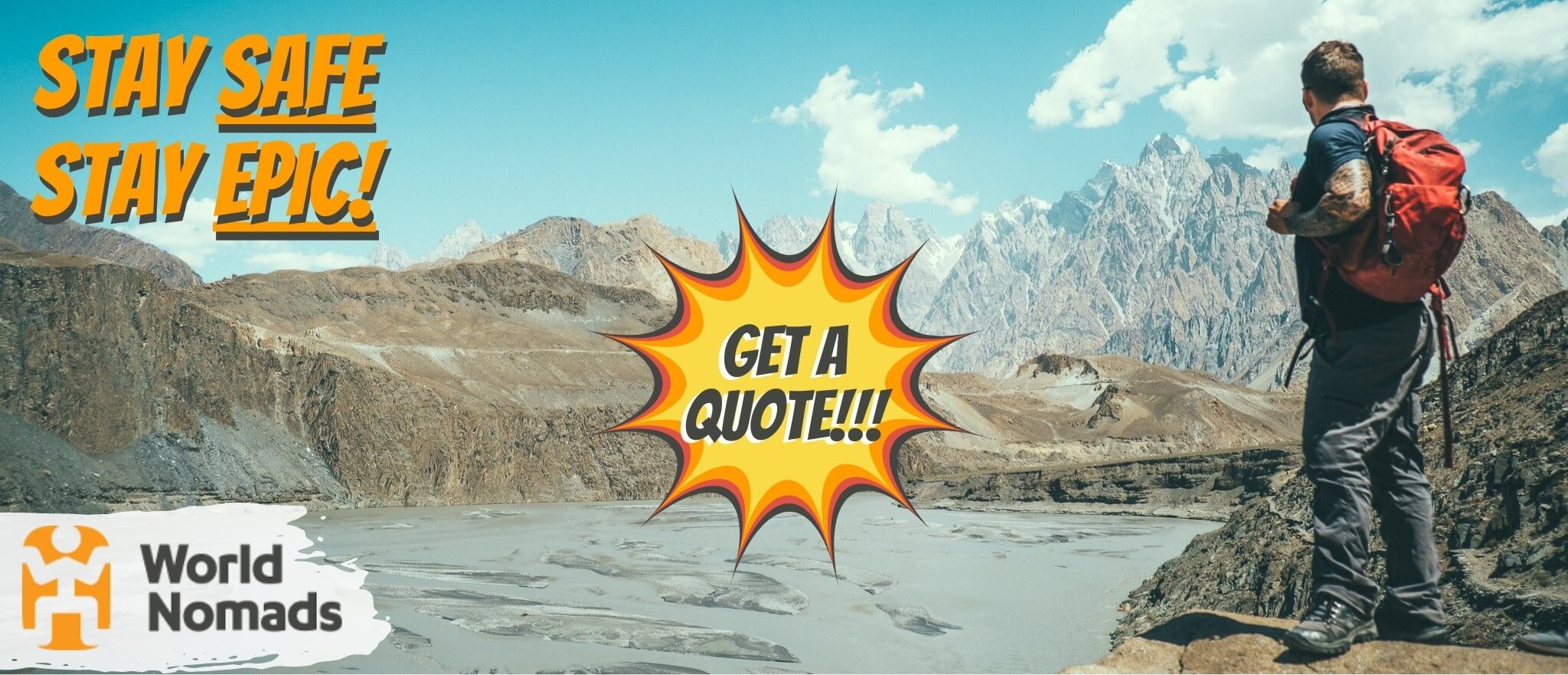 It's good to get lost sometimes, but it's also good not to get too lost. There are people that want you home in one piece.
There's one travel insurance provider The Broke Backpacker trusts for all his wildest shenanigans… World Nomads!
Click the button below to get a quote on your insurance or read our in-depth review of World Nomads' coverage. And then… let the shenanigans begin. 😉
Final Thoughts
There it is. The Best Hostels in Honolulu list is complete, so now you know, Hawaii might be expensive in general but you can make it more affordable for sure! It's ready for you to choose the place that's right for you.
We think that The Beach Waikiki Boutique Hostel by IH does an insanely awesome job of making anyone's stay totally epic! No matter which one you choose, you're sure to have the trip of a lifetime. So now all you have to do is pack your bag, throw in the sunscreen and budgie smugglers and head off. Aloha!
Want more options? Check out the best Airbnb's in Honolulu if you're looking for something a little extra special. Heading around the islands, there are some great hostels in Maui and some epic Kauai hostels to check out too.
---
Thanks for reading – that was fun! 😀
We bring you epic FREE content!
Find out how YOU can help support us.
We're a big site with a big team and this job isn't always easy. But we do it because we love it – we love providing epic and free content. We love the knowledge that our content keeps you adventuring. We don't ask for money, but if you'd like to find out how you can help the site in more organic ways, click the button below.
Thank you for your support 🙂
---
Bye for now, but not forever!
If you want MORE top-tier Broke Backpacker content like this, then sign up for our weekly newsletter below to get the latest and greatest!
And for transparency's sake, please know that some of the links in our content are affiliate links. That means that if you book your accommodation, buy your gear, or sort your insurance through our link, we earn a small commission (at no extra cost to you). That said, we only link to the gear we trust and never recommend services we don't believe are up to scratch. Again, thank you!