Hawaii is simply an incredible destination. If you take some incredible hiking opportunities, some truly astounding landscapes,  some of the best surfing in the world, and then mix it with a laid back lifestyle, Polynesian culture, and modern, shiny amenities – you get Hawaii!
There are volcanoes here, real-life volcanoes, as well as verdant forests and clifftop trails to wander around. There are some beautifully epic beaches to hang around on, but there are also some dangers on Hawaii that can make it seem like not so much of an island paradise.
Volcanic eruptions are frequent, if not constant, in some places in Hawaii. The weather can bring sudden downpours, making outdoor activities dangerous. Surfing the best spots can be hazardous. There are also tsunamis, earthquakes and even petty crime to think about.
To help you see understand the potential risks that come with a trip to Hawaii, as well as how to deal with the potentially deadly nature and seismic activity here, we have crafted this epic guide to staying safe in Hawaii. It's not here to scare you off: it's here to help you out.

Unlock Our GREATEST Travel Secrets!
Sign up for our newsletter and get the best travel tips delivered right to your inbox.
How Safe is Hawaii? (Our take)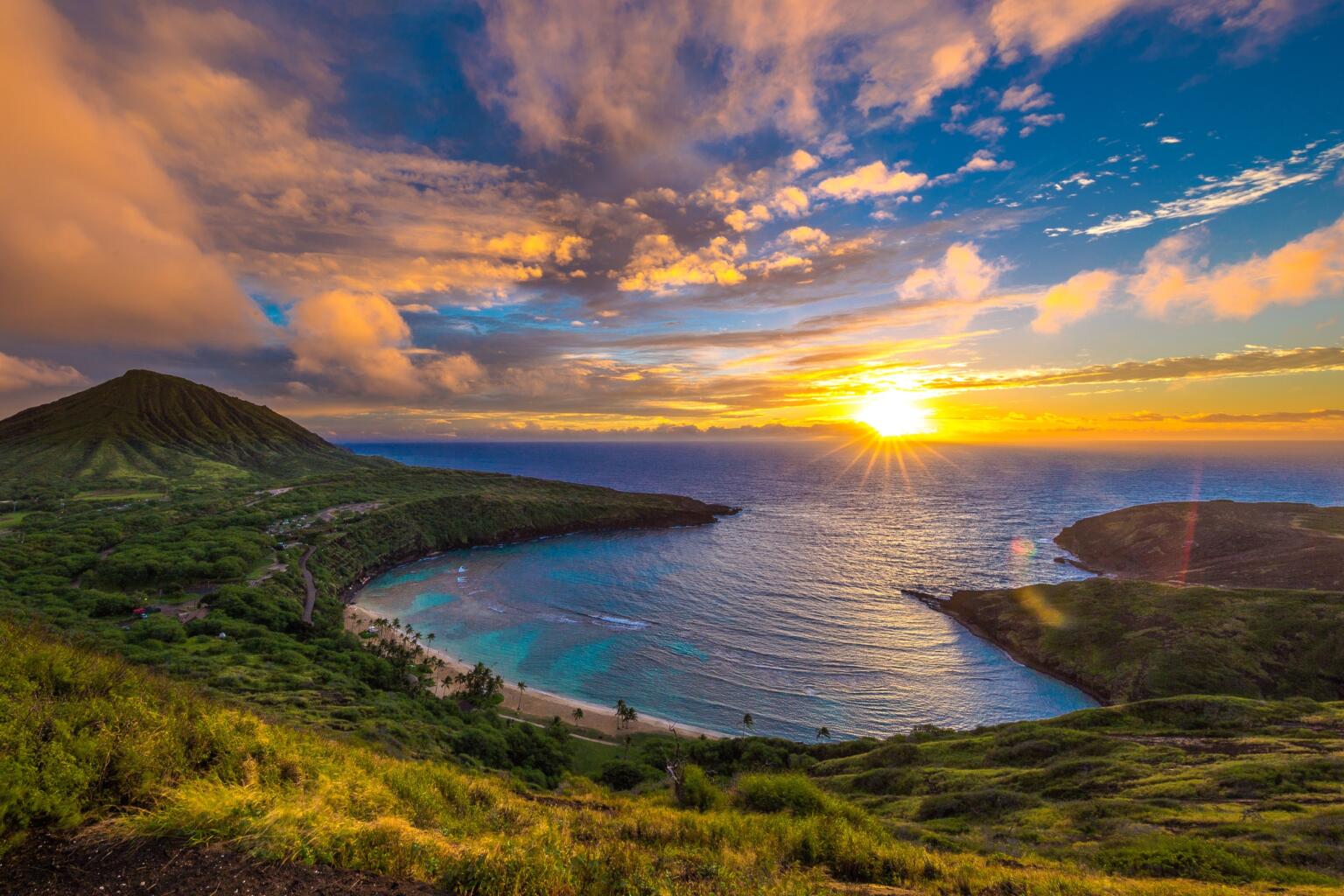 Hawaii is a beautiful collection of Polynesian islands and a US state all that the same time. With a wealth of its own culture, interesting history, and some absolutely incredible nature, it's no wonder that Hawaii is as popular a spot as it is with holidaymakers from all over the world.
As you might expect, Hawaii is pretty safe.
However, this seeming island paradise is not without its dangers. Here is where you will find raw fierce nature ranging from (ongoing) volcanic eruptions, flash flooding, hurricanes and strong currents, to jellyfish, sharks, and other creepy crawlies. So yep, there's a lot to watch out for in Hawaii especially if you're going out into nature (and why wouldn't you? It's stunning).
There are also some social issues to be aware of when you're traveling or backpacking in Hawaii. With the number of tourists and cruise ships creeping gradually up, there is a growing resistance to over-tourism among local Hawaiians, as well as recent encroachments and development plans on sacred ground. Things here even may reach some kind of a tipping point in the near future. It pays, therefore, to travel respectfully.
However, for the time being, Hawaii is still very safe to visit.
There is no such thing as a perfect safety guide, and this article is no different. The question of "Is Hawaii Safe?" will ALWAYS have a different answer depending on the parties involved. But this article is written for savvy travellers from the perspective of savvy travellers.
The information present in this safety guide was accurate at the time of writing, however, the world is a changeable place, now more than ever. Between the pandemic, ever-worsening cultural division, and a click-hungry media, it can be hard to maintain what is truth and what is sensationalism.
Here, you will find safety knowledge and advice for travelling Hawaii. It won't be down to the wire cutting edge info on the most current events, but it is layered in the expertise of veteran travellers. If you use our guide, do your own research, and practise common sense, you will have a safe trip to Hawaii.
If you see any outdated information in this guide, we would really appreciate it if you could reach out in the comments below. We strive to provide the most relevant travel information on the web and always appreciate input from our readers (nicely, please!). Otherwise, thanks for your ear and stay safe!
It's a wild world out there. But it's pretty damn special too. 🙂
Is Hawaii Safe to Visit? (The facts.)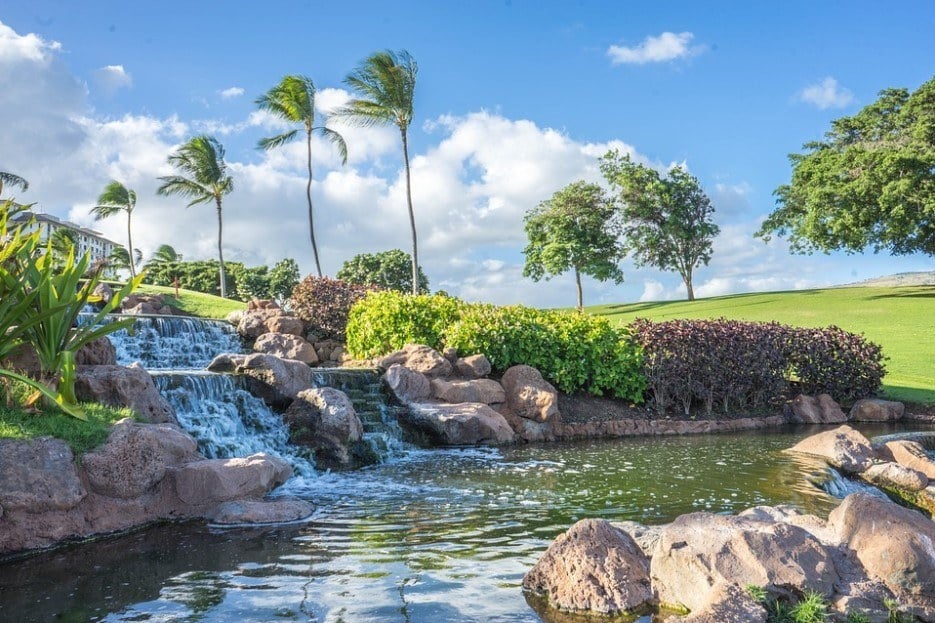 We mentioned over-tourism right?
The latest stats that we found were that in 2017, according to the State Government, Hawaii received 9.4 million visitors. For a string of small islands, that really is a lot and arguably far too many. However, those tourists brought in over $16 billion, making up 21% of the state's economy.
People are drawn to Hawaii because it's got pretty much great weather all year round and therefore there is a constant stream of tourism throughout the year. Much of the tourist numbers are made up of visitors from within the United States but there are also a large number of Japanese (and other Asian) tourists who spend a lot of time and money on the islands.
In 2017, international visitors made up just 1,568,609, meaning US visitors still vastly outnumber any other tourists.
Honolulu is the largest city in the island group; it's located on Oahu. This is where many people from the United States mainland will touch down. Around a million people live in this tropical city; and with its crystal clear waters, warm climate, city amenities and good standard of living, it's also ranked as one of the safest cities in the US.
Hawaii is pretty safe in general but theft, especially car theft and theft of unattended items, does occur. In 2017, Hawaii saw 43,969 crimes overall – that is just over 3,000 crimes per 100,000 residents and the lowest since records began in 1975.
However, 3,577 of those crimes were violent, which is actually up from the year before (2016).
Even despite the rise in violent crime, Hawaii is still a safe place to visit and one of the safest places in the US!
Is it Safe to Visit Hawaii Right Now?
There are other issues facing Hawaii right now. The beaches of Hawaii are becoming very polluted with (mainly) plastics washing up on the shore.
This is a both an environmental & an economic problem. Tourists are drawn to its sandy beaches and don't want to sit on the sand surrounded by trash.
Rising social issues are also affecting the islands in certain parts. There is a strong belief, among some native Hawaiians, that the state should not be a state at all, and should be independent from the United States of America.
The rise of tourism has been attracting developers recently, and there has been some contention between these and native Hawaiians, who believe their land is not just sacred, but integral to their livelihood.
Other issues in Hawaii are nature-based. The Pacific hurricane season can affect the islands from May to November (it's possible to monitor approaching storms on the US National Hurricane Center website).
Earthquakes also affect Hawaii and can cause devastation.
A more pressing threat is on Hawaii's Big Island, which is seeing continuous volcanic activity. Though it's not violent, it is ongoing and does affect people's lives, changing the landscape as molten lava seems to endlessly pour out.
With all that seismic activity, tsunamis can also affect Hawaii. Although they only affect the islands once every ten years (on average) they have killed more people in Hawaii than any other natural disaster combined There is a warning system that's tested on the 1st working day of every month for one minute at 11:45am.
Hawaii is safe to visit right now – volcanoes, earthquakes and tsunamis sound scary, but there's nothing much to worry about in reality. It's a pretty safe place.
ALWAYS sort out your backpacker insurance before your trip. There's plenty to choose from in that department, but a good place to start is Safety Wing.
They offer month-to-month payments, no lock-in contracts, and require absolutely no itineraries: that's the exact kind of insurance long-term travellers and digital nomads need.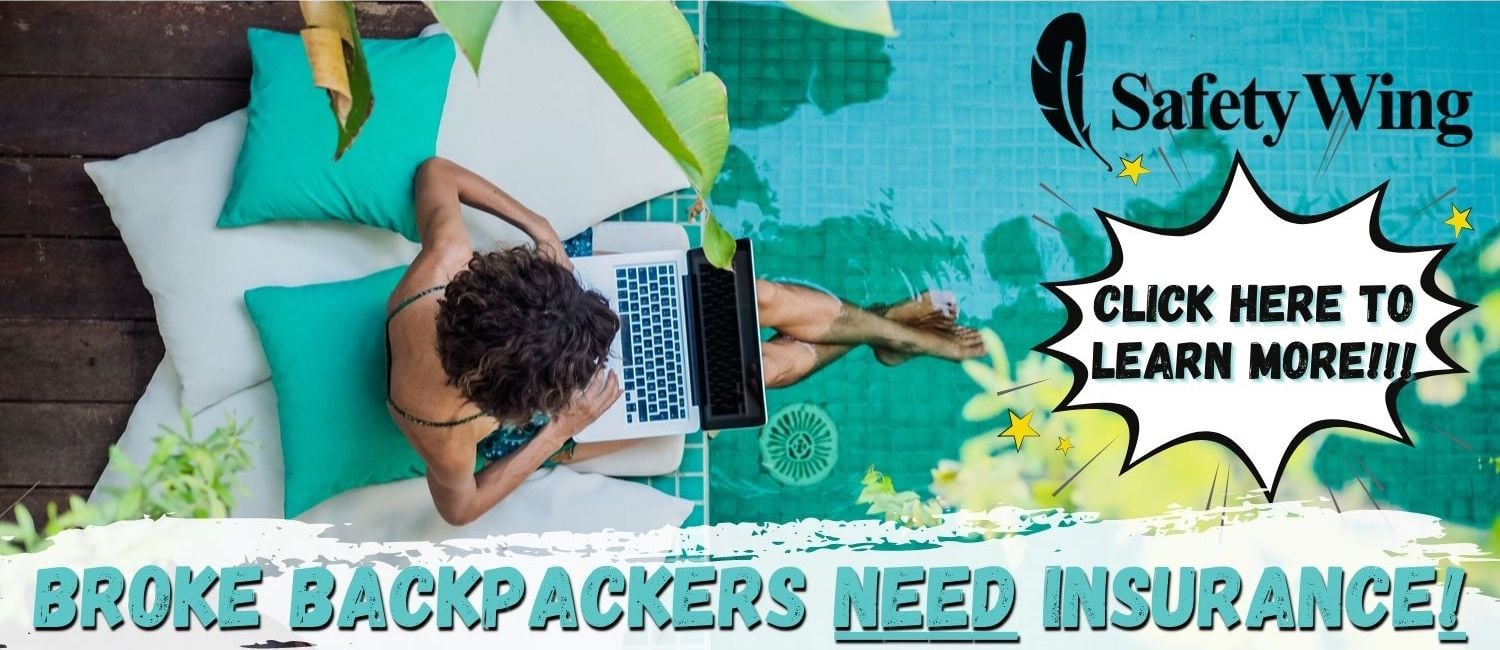 SafetyWing is cheap, easy, and admin-free: just sign up lickety-split so you can get back to it!
Click the button below to learn more about SafetyWing's setup or read our insider review for the full tasty scoop.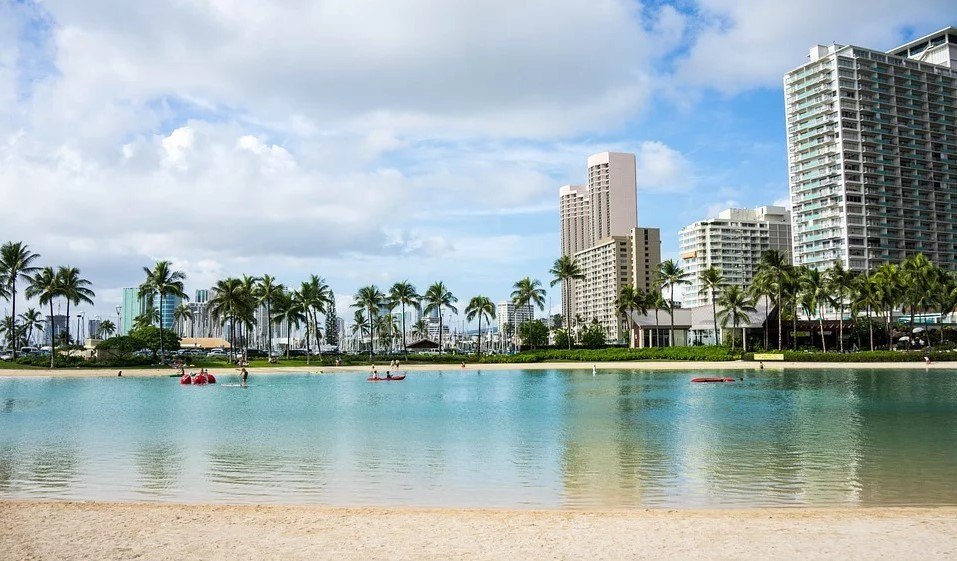 Whatever you want to do when you're in Hawaii, be it surfing and sunbathing, to hiking and eating, you're bound to have a good time. However, in order to have as good a time as possible, it really does pay to know how to keep yourself safe. There would be nothing worse than ruining your dream trip to the islands by getting yourself into a sticky situation, so please have a look at our safety tips for Hawaii;
Watch where you step – there are trespassing laws in Hawaii, so heed the "Kapu" or "No Trespassing" signs. If you don't respect these strict laws, you are not respecting the kuleana or rights of the residents in their sacred land
Be careful after heavy rain – flash flooding can be very dangerous and can wipe out paths and roads; best not to hike after this
Check the weather before you go hiking – because getting caught in a downpour can be dangerous. Get to know how to read the warning signs of an incoming flash flood situation
Beware of scams – surprisingly, they do exist in Hawaii. Tourists are often targeted for fake timeshares or tours. Ignore pushy salespeople
Don't leave anything on show (or valuable) in your car – thefts from parked cars is a major issue. Thieves can also spot rental vehicles a mile away and will take anything on show in a matter of seconds
Try not to look like a tourist – it'll make you feel more comfortable and also save you from being targeted for any sort of crime
Know what to do in the event of an eruption or earthquake – these are a real threat here and even the most basic knowledge could save your butt
Don't freak out when you hear the tsunami warning – takes place on 1st working day each month at 11:45am for a minute. If it goes on for more than a minute, or if it's not the 1st working day of the month, get to higher ground immediately
Protect yourself against mosquitoes – wear DEET repellent (20-30%) and cover up at dawn and dusk
Do not leave your things unattended on the beach – there's a real risk of it getting taken
Leave your valuables at home – it's not worth wearing a gold watch that you have to take off to go swimming.
Call the "Visitor Aloha Society of Hawaii" (VASH) – if you have any issues or need some help
Watch out for Hawaii's creepy crawlies – nasty centipedes and spiders (amongst other critters) can give equally nasty bites
Take extra care when you go swimming – there can be dangerous rip tides, especially at the mouths of rivers, plus large waves and sharp coral…
Another thing to watch out for in the sea – Portuguese man o' war jellyfish, sharks, and sea urchins exist here.
Don't touch or feed any wildlife – turtles (honu), geese (nene)… literally anything: don't feed it
Hawaii is an amazing place to travel to and there are not a lot of things that you're going to find particularly unsafe about this Pacific archipelago. However, it's important to be respectful of Hawaii's culture – and you should also respect the weather, the sea, and the seismic and volcanic events which can rock the islands. Mostly you'll be fine: just keep our tips in mind and stay away from nasty bugs!
Keeping your money safe in Hawaii
You may be a seasoned traveller, but there is always the risk of losing money wherever you are in the world – and, trust us: losing money, however it happens, is not fun at all. make sure to keep your Hawaii travel budget safe and secure.
In Hawaii, where petty theft and mugging of tourists isn't actually that uncommon, you are going to want to keep your money safe. Firstly, there's being
aware of your surroundings, but secondly, you could simply stop potential thieves in their tracks…
No matter where you are in the world, the prospect of losing your money isn't a good one. It might be because you lost it, it might be because someone stole it – either way, it is not fun at all!
Hawaii may be a pretty safe place to be, but the same applies here. The Singapore police have a good way of looking at it: low crime doesn't mean no crime…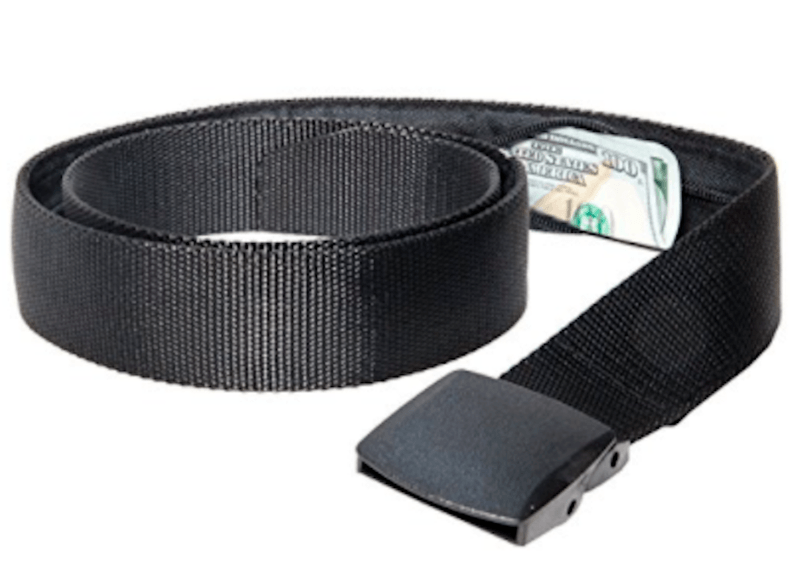 So if you want to keep your money the safest and most secure that you possibly can, we would recommend purchasing yourself a money belt – it's as simple as that.
There are so many different money belts out there to choose from that it can be difficult to make a decision. We don't blame you: for us, so many of the money belts on offer aren't comfortable, are too complicated, and most of all, look obvious when worn under clothing.
Not good, right? So if you are looking for a money belt, there's one that we actually do highly recommend – The Pacsafe Money Belt is our best bet. It's affordable, it looks and acts like a belt, and it's sturdy – what more could you ask for out of a money belt!
That's because this thing is totally simple. It is quite literally just a belt, which is both sturdy and affordable, which also happens to come with a hidden zipper pocket where you can stash your cash!
Even if you lose your wallet somewhere, having an emergency supply of money tucked away in this belt is going to be a lifesaver; and if you don't like the idea of a belt, other alternatives exist in the form of "regular" accessories with hidden pockets (how about an infinity scarf with a secret zipper pocket, for instance?).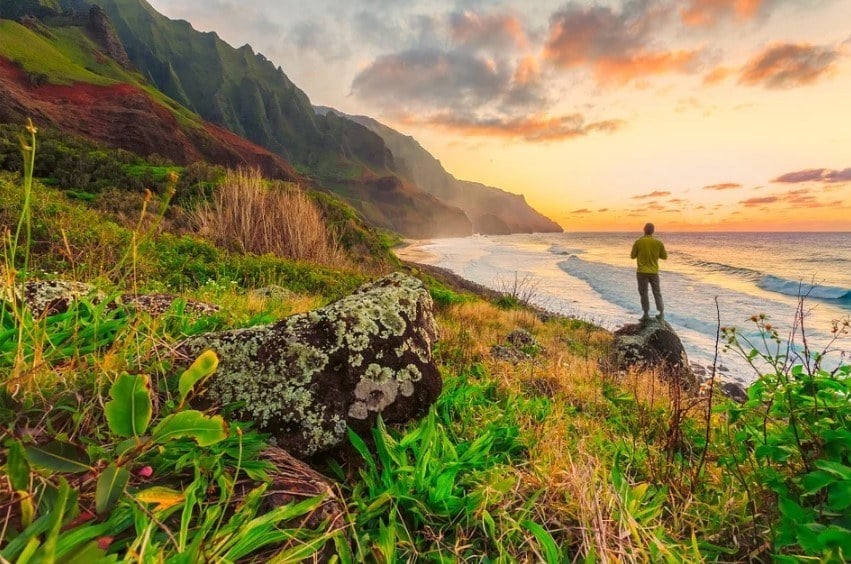 If there's one great way to travel around the world, it's by yourself. You get to escape from normal life, try new experiences, but most of all, you get to connect with yourself. We're not overselling it here by saying that it's a pretty magical experience – because, trust us, it is!
For a solo travel destination, Hawaii is definitely a great option. This collection of islands has an interesting culture to learn about, an interesting atmosphere, and the chance to chill on a beach and get involved with some adventure sports; and here's how to do it safely…
Make sure you stay alert. This may be Hawaii, but not everywhere is completely safe and being alone you will be more of a target for petty crime – like anywhere in the world.
On a similar note, steer clear of deserted areas, especially at night time. Hawaii may be a natural paradise with a relatively low crime rate, but it does still happen here; it's basic advice, but being in the wrong place at the wrong time is going to put you more at risk.
Get yourself a sim card or a phone that works in Hawaii. Having data will be great for navigating on maps and Facetiming, but having a working phone means you'll be able to call your accommodation, call visitor centres, book things, and generally feel more connected with where you are.
However, you should know that your phone isn't always going to have service everywhere across the Hawaiian islands. In this case, you should make sure that you download a load of useful apps to your phone – Maps.me, for example, allows you to navigate offline, whilst Gypsy Guide for the Road to Hana syncs to a satellite and can tell you information about where you are.
Do not go off by yourself into nature without telling somebody where you are going. That may be the staff at your accommodation, someone back home (family or friends), somebody you trust and/or know well. Having somebody knowing where you are is a lot better than nobody knowing where you are.
If you want to go out at night to local bars or partying then that's cool. Just do make sure that you don't get too wasted. There's nothing worse than being so drunk that you can't find your way back to your accommodation and you will be putting yourself at risk of becoming a victim of crime.
Ask a local about what inside tips and warnings about the area you are staying. It's more than likely that they will know exactly what to do, where to go and the areas to avoid. Their local knowledge can be super useful for you as a solo traveller.
Try to travel as light as possible. It's fun to take all of your fashionable clothes on your big trip, but when you're travelling around solo (especially with a backpack) then you will make it a lot easier for yourself if you travel light. Not only that, getting off of buses and in and out of taxi's when your weighed down with a ton of stuff then you leave yourself more open to crime.
Even though you're off on your adventures you should always take time to contact people back home. Going off grid will mean people might worry about you and sometimes you might want to simply have a chat with someone you know. It's not a cop-out as a solo traveller to call your mum or a good friend.
Have more than one way to access your money. You may have been saving up for a while for your solo trip to Hawaii, but if you don't have more then one way to get to your cash and you lose your card then your trip can really be screwed. Have a couple of different bank accounts, an emergency credit card and a small stash of cash just for emergencies in your bag. It really could save your ass.
Know your limits. You are off on your solo trip in Hawaii, there are loads of amazing hikes to go on and adventures to experience but, if you are by yourself, it's really important to know your limits. Not only could you be putting yourself in actual danger if you're out on a trail and you don't know when you should stop and turn back, but simply knowing when you need to rest can make a difference.
Get out and about and meet other travellers. Take part in a group cooking class, try out a surf school or hop on a bar crawl. There's a ton of ways to meet other solo travellers, why not hit up local Facebook groups for meetups or even try couchsurfing. Travelling by yourself is fun, but part of the fun is all of the amazing people you get to meet along the way.
Travelling solo to Hawaii is totally safe and really amazing. With so many different places to explore and islands to enjoy you can really have a trip to remember. Hawaii has a handful of hostels for you to stay in, as well as some great guesthouses for you to meet locals at.
So book your solo ticket, make the most of your time as a solo traveller and get ticking off items on your bucket list. Just remember to trust that gut instinct and don't do anything stupid like going off swimming at night time by yourself. You should be totally fine.
Is Hawaii safe for solo female travelers?
Solo female travellers out there are rising in their numbers. More and more ladies and donning their backpacks, getting their itineraries sorted and heading out for a trip of a lifetime. Hawaii, being the safe group of islands that it is, attracts a whole load of female travellers.
There are great place places to stay dotted around the island, delicious food and some top tours that you can join too, meaning that you will be able to see parts of the island you may not have considered going to. However, like everywhere in the world, Hawaii isn't always a paradise and there are definitely some stumbling blocks that solo female travellers can fall down on here, so we've got a few tips for you…
First things first, accommodation. You are going to want to make sure that where you stay is secure and located in a good area. It's not a good idea to stay anywhere isolated, or which doesn't have any good reviews from solo female travellers. There's nothing worse than feeling lonely and having no one to chat to in somewhere that seems miles from civilisation.
Unless you want to treat yourself, it's probably a good idea to stay at a resort or a hotel. There are a fair few guesthouses, homestays and hostels you can stay at instead, which makes it easier to get to know locals and other travellers as well. There are even some cool eco resorts and lodges to choose from. Just make sure that you do your research and go for places that other female travellers have rated highly.
Do not be afraid to get out into nature by yourself. However, if you are worried, you don't have to go it alone. A hike like the Stairway to Heaven is amazing, but you can also join a hiking group, a tour, or pair up with other travellers to tackle this and many of the other trails in Hawaii.
Why not give back to the islands and join a local beach clean-up project? Hawaii's Kamilo Beach, for example, gets quite a lot of plastic waste washing up on it; so beach clean-ups are organised to combat all the trash. The Hawaiian Wildlife Fund, for example, gets people together to help clear up some of its beaches. It's a good way to give back and also meet some like-minded people.
Don't be worried about trying out some surfing. Just because you're a solo female who's never surfed, doesn't mean you shouldn't have the experience of giving it a go. Maui Surfer Girls is a great place for you to learn how to hit the waves, for instance.
When you go out drinking in the evening, make sure you can get back safely. After dark, it's also probably not a very good idea to walk around isolated places by yourself. Go out with fellow travellers from your hostel and return to your digs with them, or simply get a taxi.
On a similar note, don't get too drunk. We're all for the idea of having a few drinks, but getting completely wasted is a good way to lose your good judgement and potentially end up in a bad situation; even something as simple as getting home could become a big risk when you are super drunk.
If you are out at a party or chatting to someone on a beach, you don't have to tell strangers everything they ask. Feel free to lie – tell them you're married, that you're staying at a different hostel, a fake name – especially if the person asking you seems a bit dodgy.
Make sure that your phone battery is charged – always. You never know when you're going to need to use your phone, so don't do something stupid like head off on a hike with 14% battery. You might even want to invest in an extra battery pack, just to be sure.
If a situation doesn't feel right, remove yourself from it. It's as simple as that. Don't bother sticking around out of politeness or whatever; if something, or someone, is acting a little bit sketchy and you can feel a weird atmosphere or anything like that, just leave.
Share your itinerary for Hawaii with people back home; even if it changes, you should definitely keep them up to date. You could start a Google Doc, send them a Whatsapp message if something changes, or an email. Basically it's just good that close relatives and close friends can keep track of where you are. Keep yourself safe and don't go off grid – even if you're fine, you'll make other people worry.
Being a solo female traveller in Hawaii is amazing. There are loads of opportunities to get out and about, go on some awesome hikes, get involved in helping out local communities, or simply getting stuck into the spectacular nature that exists in this chain of islands.
You could even meet up with local ladies through online groups such as Host A Sister, or get travel advice and tips from women who have been to Hawaii before on Facebook group Girls Love Travel. There are a ton of resources out there on the internet, so definitely hit 'em up!
Of course, being a solo female traveller anywhere in the world comes with its own unique risks. As long as you keep yourself as secure as you would do back home, and don't act like Hawaii is a totally crime-less wonderland and skimp on your own safety, you'll be totally fine.
Is Hawaii safe to travel for families?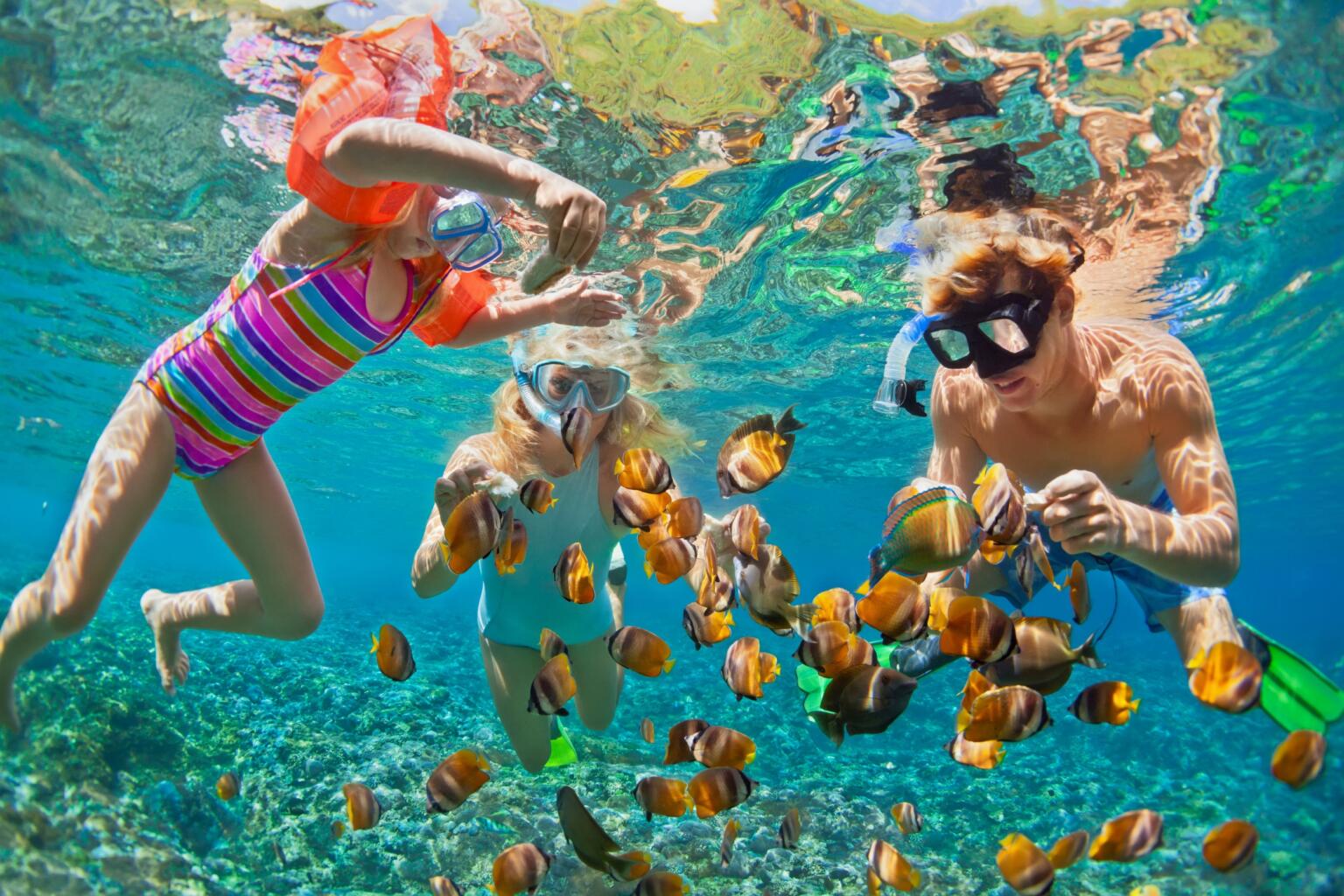 Unsurprisingly, Hawaii is safe to travel for families. In fact, it's not only safe: it's amazing for families. There's even a Disney Resort and Spa on Oahu, which should give you an inkling of family-friendly credentials going on here.
Away from the high-end entertainment, there are a lot of cultural experiences that you and your children will enjoy; there are of course a whole selection of child-friendly beaches, underwater adventuring to embark on, and huge variety of places to stay in Hawaii.
The Polynesian Culture Center, on Oahu, is the first place where you can dip your toe into the Pacific Islands. Dubbed the "Disneyland version of Polynesia" by the Lonely Planet, this is where you can get a kid-friendly taste (at least) of the Pacific Islands and their culture.
Hawaii appeals to families not just because it's got a ton of things to do and amazing beauty but also becasue it's also very convenient. You won't have to worry much about anything here, really.
Oahu (again) has a ton of family-friendly accommodation, especially close to Waikiki Beach, and it is very easy to access a load of other places by car from this destination. On Kaua'i there are some great beaches, perfect for smaller children and toddlers to have a splash around as well as some great surf lessons for older to children to get a kickstart on their board. There are also a lot of family-friendly villas in Honolulu that are close to Waikiki beach.
Kaua'i also boasts what is known as the Grand Canyon of the Pacific, for some amazing natural credentials. On Maui you can hike to the top of a volcano or spot whales just off the shore, whilst enjoying staying in your very own condo. On the Big Island there's ziplining, forests to hike and horseback riding to get stuck into.
The things you'll have to worry about the most in Hawaii are the climate and the nature itself. Temperatures never really drop below 65°F (that's 18°C), and much hotter than that besides. It's often very sunny, so you are going to want to bring a lot of sunscreen to protect your children – and yourselves – from the sun's rays.
You should also cover up from mosquitoes, which can be especially pesky around sunrise and sunset. Make sure your children wear long sleeves and pants, burn mosquito coils, and use insect repellent (cintronella is a good, natural repellent).
In general, Hawaii is a pretty laid back kind of place. You can take children into most restaurants, a lot of which will offer things like children's menus and high chairs. There are also loads of markets and stores where you can pick up food for lunch boxes, picnics, and other snacks to keep everyone going throughout the day.
There is childcare available at many accommodations; Nannies Hawaii also provide babysitting services, so hit them up if you need (a probably well deserved) night out.
Being part of the US, Hawaii is a modern, developed place, with all the conveniences and amenities you could ever need or want. There's entertainment, there's medical facilities, it's easy to get around, and it's beautiful. You couldn't ask for more!
Is it safe to drive in Hawaii?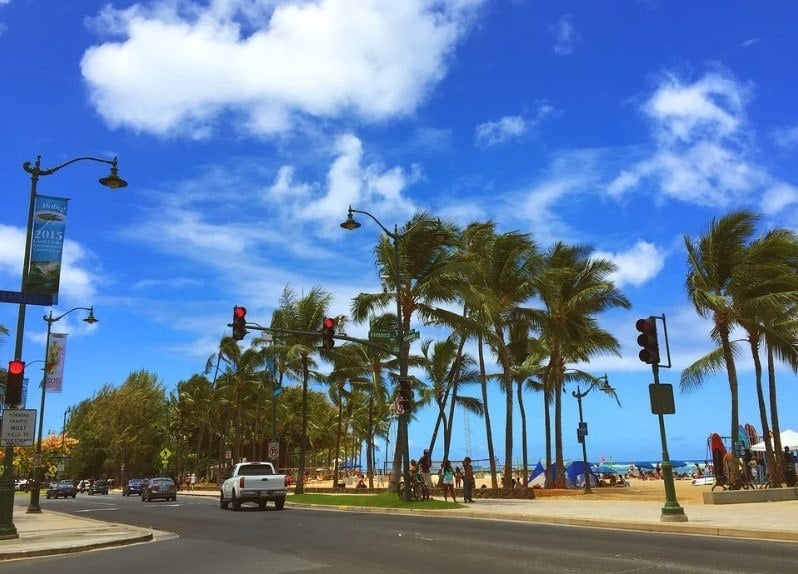 Driving in Hawaii is definitely safe, however, it can, at times, be a little tricky.
In the United States as a whole, there were 36,750 road deaths in 2017 (that's 11.2 per 100,000 deaths). Compare this to the United Kingdom, which has a road traffic fatality rate of 2.8 per 100,000.
In Hawaii, however, driving is a little bit different than on the mainland. There are other things to take into consideration, like the weather and lava floes, and even crime.
All that said, driving a car in Hawaii is very rewarding. It's easily the best way to get around and hit up all the best places on the islands, especially since the public transport in Hawaii can actually be quite limited.
In general, Hawaii is an expensive place; renting a car is no exception to the rule, especially if you want a four-wheeled drive. We highly recommend that you book ahead, as rental cars can get sold out (plus booking ahead may mean you get a discount).
You have to be 25 years of age, or older, to rent a car in Hawaii. You can pick one up from the airport or in the biggest towns from the big rental car franchises (you know the ones).
Be aware that gas costs much more than it does on the United States mainland.
In Hawaii, it is the law to wear your seat belt – you will get fined otherwise. You should also know that pedestrians always, always have the right of way, no matter if they're crossing on a dedicated crosswalk or not. It is also not legal to even hold any electronics, like your smartphone, while you're driving – you'll get a big fine (and it's stupid to do so anyway).
Driving under the influence of drugs or alcohol is illegal. In fact, it is illegal to drive around with open containers of any sort of alcohol in your car – even if you're not the one drinking it. If you do have any alcohol, make sure it's sealed and in the boot (trunk).
However, as we already mentioned, the main thing to watch out for when you are driving in Hawaii is the weather.
Sudden downpours – which are pretty infamous in the island chain – can create landslides, flash flooding, and even wash some roads away. Lava flows can also completely block a road, but likely the road would have been closed long before you pull up yards away from some molten lava!
You should be careful, as some of the interior roads can be pretty winding and steep, and locals will be driving them a lot more confidently than you would be. It's important to take your time and not feel rushed by zippy local drivers.
There is quite a problem with people breaking into hire cars. Thieves can spot hire vehicles and rental cars from their markings and will instantly be lured over to them. Some locals even leave their windows open so they aren't smashed by an opportunist thief who wants to look around the junk on the passenger seat for valuables.
Needless to say, don't leave anything – let alone valuables – even in your car, not even not on show: just not in your car at all. There is a possibility that it could go missing, especially from beach car parks or car parks at trailheads for hikes in national parks.
Altogether, driving is safe in Hawaii – about as safe as in any other developed island nation. It's probably a good idea to have some experience of driving mountain roads (if you're going to do that), but other than that – go for it! It's an awesome way to see the state.
Is Uber safe in Hawaii?
Uber does exist in Hawaii and, thankfully, Uber is safe in Hawaii.
It's in operation on four islands (most of Hawaii): Kaua'i, Maui, Oahu and the Big Island. This is really helpful for people travelling around the main islands, as transport – aside from having your own car – can be limited.
Uber is actually pretty popular too – but that's a given.
All the usual benefits of Uber apply: you can read reviews of drivers, make sure you're getting in the right car, track your journey, see the cost up front, pay in app, and not have to worry about where you're going… No scams, no nothing. It's all good.
Are taxis safe in Hawaii?
Taxis in Hawaii can be pretty expensive – like a lot of things in Hawaii, actually.
The main islands all have a handful of taxi companies, which charge by the meter (based on mileage). Prices, however, do vary depending on whether they've been pre-booked or flagged down, whether it's to or from the airport, depending on where you're staying and if you've got luggage.
The key thing to remember is that taxi's are not cheap.
Most taxi companies serve only a certain area of the island they operate on, not the island as a whole, so they won't be able to take you everywhere. On other islands, taxis are only available in big tourist hubs and around resorts.
You can call up a taxi or hail one on the street (except on Maui). It's best to ask at your accommodation for a recommended taxi company. Alternatively you can check out www.thestateofhawaii.com/taxi for a list of registered taxi companies around the island and where they operate.
There are not too many issues or scams surrounding taxis in Hawaii. Just make sure that you are getting in the right cab and that the driver has their taxi license on display (and that it looks like them).
Hawaii's taxi drivers often offer up their services for the day. This means you can take a tour around the islands, guided by the driver themselves, or you could simply hire them for the day and they'll take you wherever you want to go. This service, however, can cost up to $350 so we'd only recommend this if you've got money to spare or if you're travelling as a group.
On Maui, you should only take a cab if you don't need to go far. The rate is $3 per mile on Maui, so cutting a one-mile short is relatively cheap, but once you start thinking about longer journeys it can clock up pretty quickly.
In addition, don't expect to find any taxis that you can flag down on Maui. You're going to need to book ahead if you want a taxi on this particular island.
Though taxi rates can be high (and sometimes you need to bite the bullet if you're going somewhere like the airport), taxis in Hawaii are pretty safe on the other hand. Nothing much to worry about here!
Is public transportation in Hawaii safe?
Public transport in Hawaii isn't the most extensive network in the world.
Don't go there expecting any subways, trains or trams – there aren't any. Even ferries aren't used all that much.
Like many places in the world, the main public transportation method in Hawaii is the good ol' bus. Available across the four main islands, the bus service is mainly geared towards locals and not tourists.
Not only does this mean that the routes serve mainly residential and commercial areas, instead of visitor hotspots, but it also means that the buses aren't exactly designed to cope with big backpacks and suitcases. This is something to bear in mind before you consider taking up loads of space on a local bus.
Though Hawaii's public transport is not the most amazing system ever created, Oahu's bus service – imaginatively called TheBus – is the best of all the islands and the easiest to use. The buses on this island are pretty frequent, the schedule is reliable (i.e. they actually turn up when they're supposed to), and the fares don't actually cost a bomb.
The only problem about Oahu's bus service is that it doesn't take you to many places you want to go. It does suburbs yes, but hiking trailheads, no. In addition, though cheap ($2.50 will get you most places), journeys can a long time.
On Maui, the bus service is pretty good but doesn't even run to Hana or the Haleakala National Park, which kind of makes it not greatly useful if you want to go to these places.
The bus on Kuau'i trundles between all the main towns, but not to hotspots like the Na Pali Coast, and also features a limited service at the weekend.
On the Big Island, the bus service is called Hele-OnBus. This will actually get you around most places on the island, including most (big) towns, and stops at the national parks, but – again – features a limited service, especially on Sundays. Plus, since the Big Island is so big, it can take some time to get around.
Moloka'i boasts the MEO Bus. Amazingly, this Hawaiian bus service is free, but you might have to call in advance to confirm the schedule, and the service is also very limited.
That's that. As you can tell, the bus system in Hawaii isn't top-notch. Not only is it inconvenient, but there's all possibility that you may end up getting stranded somewhere if you've been banking on a bus that's not turning up because it's Saturday and you didn't realise it wouldn't be arriving!
There is one public passenger ferry service that we are aware of. Moloka'i and Lanai both have a (regular) service that runs between them and Lahaina, though other irregular services may prove helpful at some point in your journey (best to research boat trips thoroughly online).
As you can see from this, though at least there is some public transport – which is pretty safe – many people just end renting cars
Is the food in Hawaii safe?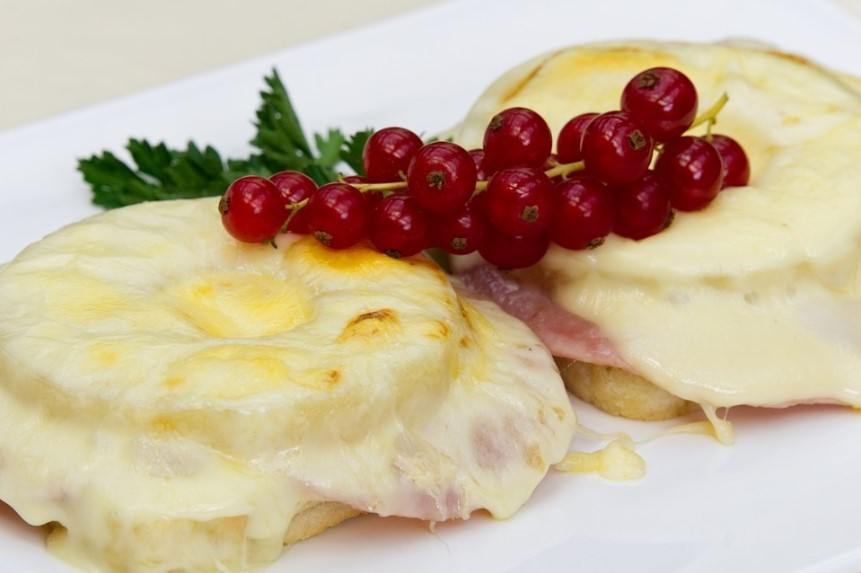 Hawaii boasts an amazing amount of fresh food. Vegetables, fruit, meat, and seafood all culminate in a tasty cocktail of cultures, with Mexican cuisine merging with Japanese gastronomy, and traditional Hawaiian fare still on offer in many establishments across the islands.
In fact, Hawaii's food is honestly quite awesome. There was a movement in the 1990s that helped change up the restaurant scene as things got shaken up and chefs paired up with local farmers to produce some amazingly fresh and delicious food. Hawaiian Regional Cuisine was born and here is how to eat your way around the islands like an absolute pro…
There is fish, of course: it's an island nation. There's plenty of it, too. Some dishes can involve raw fish, which can be risky if it's not fresh, but even cooked fish that isn't fresh can pose a risk. If something tastes a bit off, then it's best to stop eating; you don't want to ruin your holiday by getting sick (and trust us, getting sick from seafood is horrible).
Don't just stick to the hotel buffet. Not only is this a really lame way to experience the food culture of Hawaii, but it's also often a way that many people get sick on their vacations. Just think, all that food, sitting around in metal trays all day, attracting all sorts of bacteria. It's not really an appetising prospect, is it?
Get out there and eat where the locals eat. Venturing outside your hotel is one step, but finding where local people are eating is the next step. Use Google Maps to find popular spots, or use your actual eyes and see where is crammed full of people dressed normally, not packed with comically attired, sunburned people. Locals will know where good, tasty food is – so join them!
There's a whole lot of cuisine on offer here and it's all good. Oahu has a Chinatown, for instance. There's French cuisine in other places whilst in Honolulu, Japanese cuisine is genuinely amazing. Don't feel like you're skimping out by eating "internationally" – this is Hawaii!
Then again, you shouldn't go in on the food straight away, especially if you're not used to eating many different types of food. A drastic change in diet can leave you with an upset stomach, so go easy on Hawaii's to begin with and mix your new discoveries with things you're used to.
You should definitely eat some street food here – most of the time, this will come in the form of food trucks. Do not look down on these vehicles of wonder! Some serve up some delicious grub, some of them are pretty famous and are tracked by locals on Twitter. This stuff is well worth you're time if you consider yourself a foodie. If you see a busy one, wait in line: it'll be worth it.
Just in case you didn't think you could, it is possible to try traditional Hawaiian food in Hawaii – and it's definitely something you should do. Seek out poi (steamed taro), salty kalua pork (cooked in an underground oven), lomi (salted salmon), and the famous poke bowls, to name just a few.
Last, but definitely not least, wash your hands. Not washing your hands if they're dirty is probably one of the easiest ways to get sick. Getting grubby on a hike, touching doors in your hostel, anything like that, just make sure you wash your hands before you eat. It is simple.
Hawaii is quite simply put a true foodie destination. Previously a little bit infamous for its tourist traps and tiki bars, Hawaii has discarded its kitsch and tourist-oriented past in favour of fresh, home produced and home cooked food that is, quite simply, a delight for any food fan.
Think sun ripened mangoes, just-caught fish, organic vegetables, Japan quality sushi, and some pretty heavenly coffee (Kona coffee, grown on the slopes of Hualalai and Mauna Loa on the Big Island, must be drunk). There's nothing to worry about here – except eating too much!
Can you drink the water in Hawaii?
Hawaii has some amazing tapwater and the island chain is understandably proud of it, too.
With all that rainfall, all that porous volcanic rock, Hawaii's tapwater is naturally filtered and pretty delicious to drink. It's not as chlorinated as you may find in much of the contiguous United States.
However, you should definitely bring yourself a refillable water bottle to limit the plague of plastic that is affecting this world – case in point: Hawaii and its beautiful beaches. Bring your own bottle, fill up, and enjoy some of the best water this side of the Pacific.
In short, yes: you can drink the water in Hawaii.
Is Hawaii safe to live?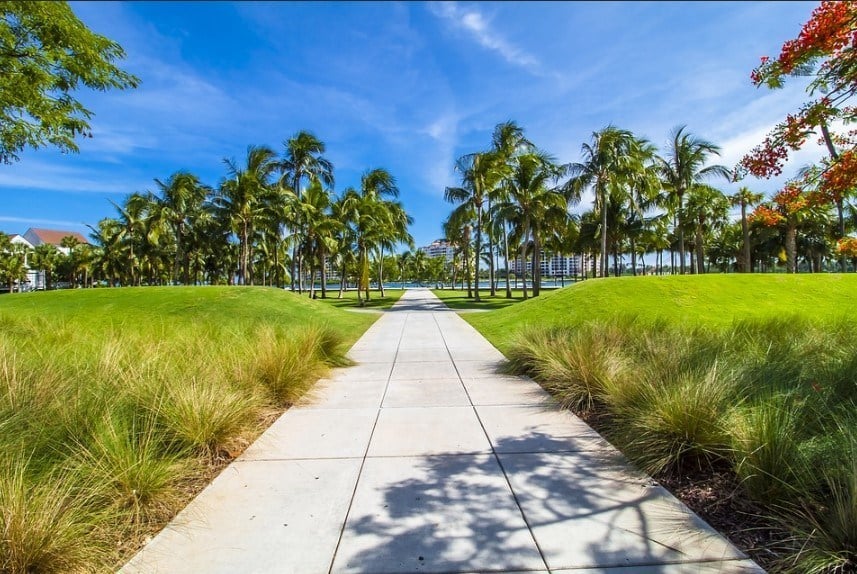 Most definitely, Hawaii is safe to live – of course it is. This is a laid back sort of place with a beautiful environment and some great food on offer (as we've already discussed).
It's also a bit of a melting pot, with various cultural influences coming to the island not just from Polynesia, but from East Asia and mainland America, too.
Most importantly of all, which is something you'll learn if you live here, Hawaii is not just a tourist destination or an island paradise. This is an archipelago with an original, native population of actual Hawaiian people, with their own culture, who still live here. There are different histories, perspectives, and cultures to understand.
Not being able to get to grips with any of this is going to make your life integrating into Hawaii much harder.
A lot of people want to move to Hawaii because it seems like an amazing place to live that's "within" America. It's a dream of many people, we imagine.
However, it's not always so simple. You'll be living on islands, which is a challenge in itself. Basic, day-to-day things (gas, for example) are a lot more expensive than the mainland. You'll also be very remote (it's the middle of the Pacific Ocean) and, unless you pay for expensive flight, you won't be able to get anywhere other than another island.
There is also some petty crime on the islands that might affect your daily life. If you're on the beach, for example, going out for a swim, there's no way you can leave your stuff unattended without risk of people stealing it.
Theft from cars, as we mentioned earlier, is something of an epidemic, which – aside from being annoying – nods to an unspoken gap between the haves and the have-nots in Hawaii.
Living in the Pacific on an island means you'll be at the mercy of mother nature, definitely more so than on the continent. Storms and hurricanes can be quite devastating.
With this comes heavy rain; Kaui's Mount Waialeale has been dubbed "the wettest place on earth," for example. Trade winds can bring adverse weather, too.
Volcanoes and earthquakes will also become part of your daily here, maybe not so much the earthquakes. There are also a few volcanoes in Hawaii, some of which are currently in the process of spewing out molten lava. Tsunamis can also happen; if one of these hits, or a volcano gets "too" active, warnings will be issued.
This sort of thing might take some getting used to if you don't currently live somewhere unaffected by seismic activity. It's a good idea to read up on what to do in the event of a natural disaster, as even basic knowledge could be a literal lifesaver.
As with any planned move to a new place, Hawaii poses many challenged to people who want to live there. Do your research, spend time in Hawaii before you make the move, and ask people who've made the move about the process and what living in this archipelago is really like.
The Future of the SIM Card is HERE!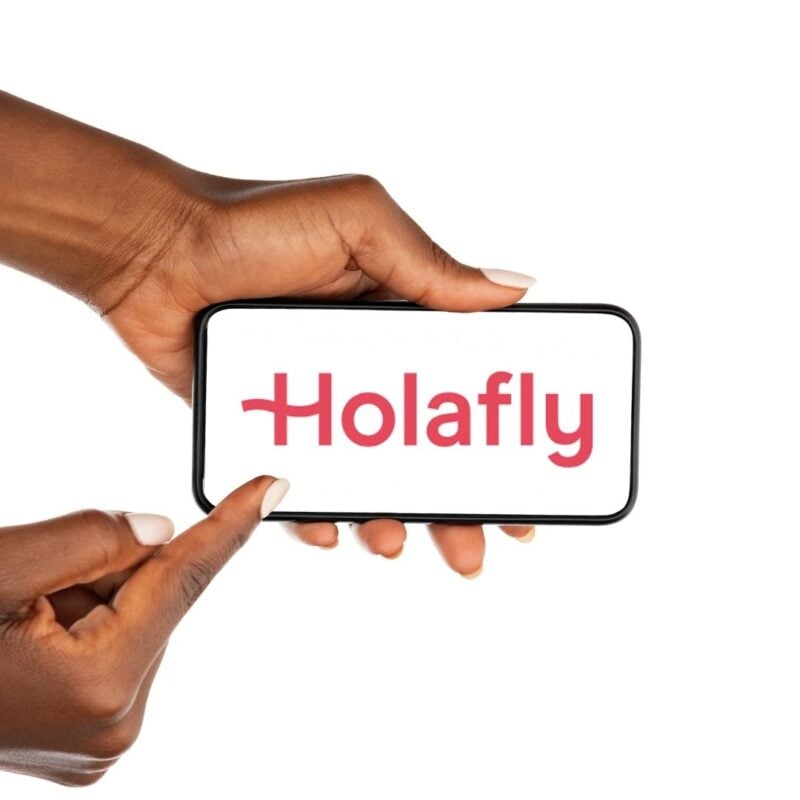 A new country, a new contract, a new piece of plastic – booooring. Instead, buy an eSIM!
An eSIM works just like an app: you buy it, you download it, and BOOM! You're connected. It's just that easy.
Is your phone eSIM ready? Read about how e-Sims work or click below to see one of the top eSIM providers on the market and ditch the plastic.
Grab an eSIM!
How is healthcare in Hawaii?
Hawaii, because it's part of the United States of America, has a private, for profit healthcare system. This means you have to pay up front for any sort of medical expense from simply seeing a doctor to having an operation. Hawaii is amongst the healthiest states in the US.
This may be a little different to what you are used to in your home country and, unless you happen to be American, may come as a shock (especially on your wallet).
If you are from the United States, you will most likely have health insurance anyway, which means you will be able to pay for healthcare in Hawaii without a hitch.
If you are a foreign tourist or visitor to Hawaii, you should most definitely travel with medical travel insurance so you don't have to deal with an extortionate bill. This is super important.
When it comes to the quality and extent of healthcare in Hawaii, well, it depends on what island you're on and how much money you have.
Honolulu, the big city on Oahu, has the best healthcare of all the islands. This is where patients from neighbouring islands will be airlifted to in case of serious illness or injury.
That doesn't mean that you won't get amazing quality care on the other islands, it just means that Honolulu is better equipped for crucial surgery and dealing with serious incidents and illnesses.
When it comes to the outlying islands, they all have hospitals, doctor's offices, clinics and pharmacies. These will be able to treat most minor illnesses and injuries, but don't expect them to be completely amazing hospitals; afterall they're still on islands in the middle of the Pacific Ocean.
If you want to visit a doctor, this works very much like in your own country, just call up a doctor and book an appointment. On the other hand, you could go to a walk-in clinic or A&E, but if you're somewhere more remote, be prepared for a wait.
If you have an emergency and need immediate medical assistance, you should 911 and ask for an ambulance. If it's not an emergency, you can go to an urgent-care center or walk-in medical clinic.
Be careful with your insurance policy, as you may need to call them up first to see if it will be accepted at the hospital you're going to.
Apart from the whole insurance thing, and the fact that you're on a group of fairly remote islands, Hawaii's hospitals and general healthcare are pretty good, there's not much to worry about at all.
FAQ about Staying Safe in Hawaii
Here are some quick answers to common questions about safety in Hawaii.
Final thoughts on the safety of Hawaii
Being one of the safest places in the whole of the United States of America, there is no doubt that Hawaii is a pretty safe place to visit. It has long been a favourite for tourists and visitors from around the world. It is a well-trodden destination that's used to seeing outsiders swinging by for a good time and experience the awesome natural beauty of this bundle of amazing islands in the Pacific Ocean.
Over-tourism, however, is actually beginning to be a bit of an issue in Hawaii. It is important that you are aware of this when you come here. Actual people live on these islands and have done for generations it's not just made for tourists. The last thing you want to do is to be culturally insensitive, trespass or generally behave like a loud tourist who thinks they're in some tropical-theme park version of the US.
Aside from the cultural and social issues, you might want to watch out if you plan to rent a car – that theft from car stuff really does happen here and don't leave your bag unattended on the beach. These are tips that should keep your money safe, at least. To keep your actual self safe, read up about what to do when earthquakes, tsunamis and volcanic eruptions happen: it pays to know things like this!
---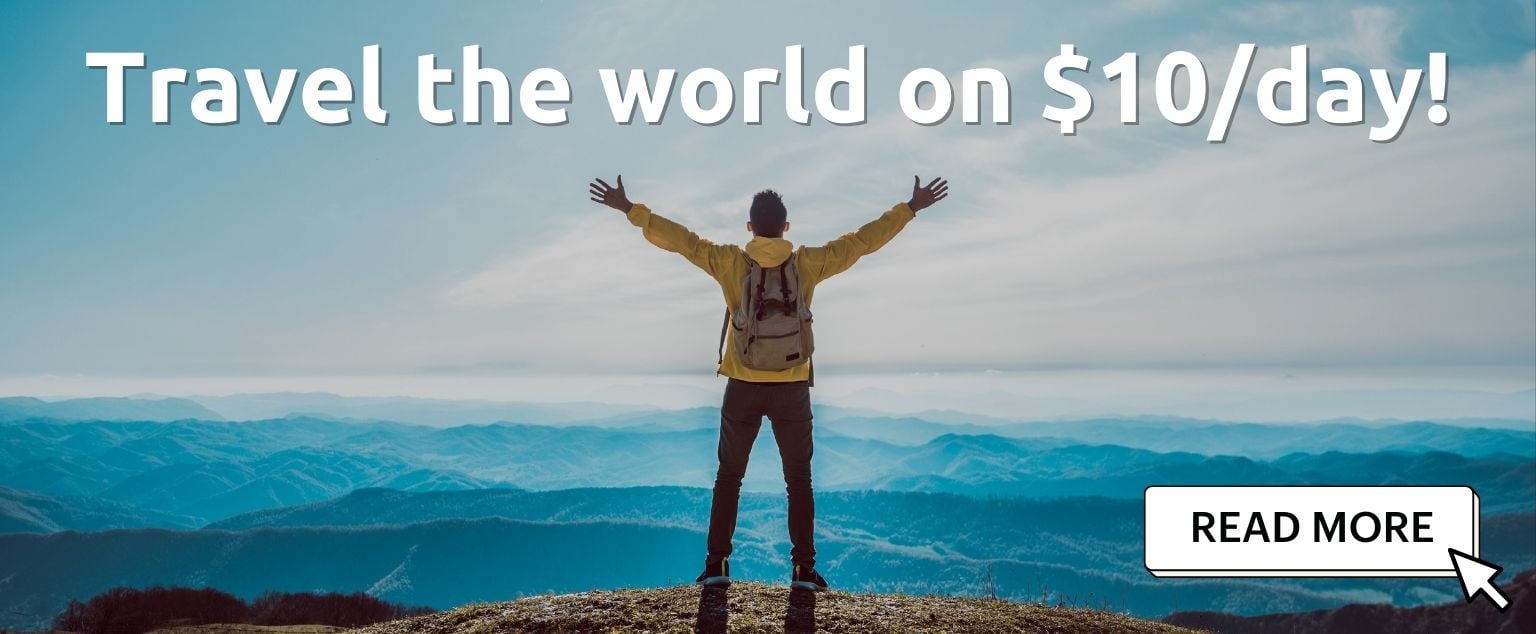 And for transparency's sake, please know that some of the links in our content are affiliate links. That means that if you book your accommodation, buy your gear, or sort your insurance through our link, we earn a small commission (at no extra cost to you). That said, we only link to the gear we trust and never recommend services we don't believe are up to scratch. Again, thank you!