Hawaii is a volcanic archipelago in the Central Pacific Ocean. Known for its rugged landscape, its white sandy beaches, outrageously beautiful waterfalls and tropical plant-life, there really isn't anything Hawaii doesn't have to offer.
This incredible destination is the perfect place to spend your vacation because of the great variety that it offers. It's not hard to see why Hawaii has become a favorite destination for travelers, attracting over 9 million tourists from all over the world in 2017.
If you're looking for a tropical vacation second to none, you better start planning your trip to Hawaii. Be sure to plan ahead before you go, as this is often the best way to make the most of your time away.
If this is your first time visiting Hawaii, don't worry, we've got you covered! Keep reading our epic Hawaii travel guide to find out what to add to your Hawaii itinerary.
Hawaii's temperatures tend to stay pretty warm all year round, although they do cool slightly in the wintertime. If you're wondering when to go backpacking in Hawaii, the answer is, it's always a great time to go!
January and February are the coldest months of the year but don't let that fool you, it's far from cold! During March, April, May, and June the temperatures steadily climb.
July has the most daily sunshine, with up to 11 hours of sunshine per day. However, August, September, and October are the hottest months in Hawaii. They're also the best months to go for a swim in the ocean, as the sea temperatures reach a warm 27°C / 80°F. However, these are peak season months, so you'll also be able to see numbers like prices and tourism shoot up as this is the time when Hawaii is the most expensive.
November is the wettest month of the year in Hawaii and the temperature slowly starts to cool. During December, you'll experience a sudden drop in temperatures.
Hawaii is made up of a multitude of different islands called an archipelago. This could make it tricky to decide where to stay in Hawaii, but it doesn't have to be. We think these are a few of the best places to stay in Hawaii.
Maui is the most popular island in Hawaii! Why? Its great variety of beaches are overwhelming. This is a great place to stay if you're a bit of a beach bum and love spending your holiday relaxing in the sun. If you're a fan of water-sports and surfing, in particular, you're guaranteed to have a gnarly time on your Hawaii holiday!
Honolulu is a good place to start your Hawaiian trip and there are a lot of good Airbnbs here and heaps of great Honolulu hostels to check out if you're backpacking.
For the adventurous at heart, we recommend staying in Kauai for at least some of your vacation. It's known for its lush mountainous landscapes, as well as its famous beaches. Here you can spend your holiday exploring, hiking and making unforgettable memories from your adventures. Once you've finished exploring, you can kick back and relax at a traditional villa in Kauai that offers some homely comforts. If you need to stay somewhere a little more affordable, there are plenty of bed and breakfast options in Kauai.
No matter which island you decide to stay on during your trip, you're sure to find the perfect hostel, hotel or VRBO in Hawaii. Read on to find out which hostels and hotels you should be adding to your Hawaii vacation itinerary.
Why is Banana Bungalow the best hostel in Hawaii? Aside from offering all kinds of activities to guests, it's also very "Hawaiin. This island-themed hostel is surrounded by palm trees and covered in paintings of the surfer lifestyle so common to the people of Maui. This hostel is perfect for those looking for an adventure as tours leave from the hostel every single day.
This sea-themed hotel is based in one of the surfing capitals of Hawaii, Honolulu. Each spacious room is equipped with its own kitchenette and bathroom, leaving its guests feeling right at home.
Just a short walk from many of Waikiki's main attractions, this hotel is perfect for those who enjoy beach walks, surfing and watching gorgeous sunsets over the horizon.
This 5-star hotel offers all the facilities you could ever desire in an absolutely stunning location, overlooking Waikiki beach. Home to one of Waikiki's finest dining spots, the Alohilani Resort provides exquisite food and wonderful service.
If you're looking for unique accommodation options, here's our pick of the best tree houses in Hawaii!
In order to explore Hawaii, you should know how to get around. Although public transport is easily accessible, we recommend organizing a rental car for the time you'll be spending in Hawaii. This way, it will be waiting for you at the airport when you land.
Taking bus tours while you're staying in Hawaii is also a great way to get around. Be sure to book these tours before you get there, as they tend to book up quickly, especially during the busy season.
When traveling from island to island, you can take the ferry, but for islands that are further apart, we recommend taking a short flight. This will ensure you waste as little of your precious vacation time as possible and that you have a smooth weekend in Hawaii.
Now that you know how to get around, it's time to decide what you should be getting up to during your stay in Hawaii. Here's what you should be adding to your Hawaii travel itinerary:
Maluaka Beach | Banyan Tree Park | Maui Brewing Co. | Ali'i Kula Lavender Farm | Wai'anapanapa Beach | Luau
In order to make the most of your holiday, we've put together the best Hawaii itinerary. Day 1 of your Hawaii itinerary will take place on the beautiful Maui island. You'll find yourself spending plenty of time in nature and taking in the gorgeous aromas of Maui. You'll get the chance to enjoy many Hawaii attractions and some of the best Hawaii landmarks.
Day 1 / Stop 1 – Take an Early Morning Swim at Maluaka Beach
Why it's awesome: Maluaka Beach is known for its high population of Hawaiian Green Sea Turtles.
Cost: Free!
Food nearby: Gannon's restaurant is situated perfectly right on the beachfront with a balcony that allows for views of almost the entire island coastline! The food is exquisite and worth every penny. Dining at Gannon's is not just refueling it's a unique experience!
Although sea turtles can be found at many of the beaches in Hawaii, Maluaka beach tends to have a higher population of Hawaiian Green Sea Turtles than any of the other beaches. This gave it the nickname "Turtle Town" among the locals. Taking a stroll along the gorgeous sandy beach and breathing in that fresh sea-air is the perfect way to start your morning.
If you're feeling brave, why not go for an early morning dip in the ocean! With sea-temperatures almost matching the air-temperature in summer, you'll actually be just as warm in the water as you will be on dry land.
Insider Fact: Don't be fooled by the name of the Hawaiian Green Sea Turtle, they're not green, but in fact a dark brown. This can make them hard to spot in the water, and they're often mistaken for rocks, so it's important to keep your eyes peeled.
Day 1 / Stop 2 – Visit Banyan Tree Park
Why it's awesome: In Banyan Tree Park you'll find a Banyan Tree that's over 150 years old! This tree is the largest Banyan Tree in the United States.
Cost: Free!
Food nearby: Down the Hatch is a casual seafood restaurant that serves amazing food in an open courtyard setting! They boast a great variety on their menu and even serve wonderful shaved ice and cocktails!
This recreational park offers free entrance, and many of the locals choose this very place to take their lunch break or enjoy a picnic. Banyan Tree Park is home to the biggest Banyan tree in the United States, which has 16 separate trunks! The trunks are interlaced and the tree reaches an impressive height of 60 feet, and its canopy stretches over two-thirds of an acre!
This is a tree you're not going to want to miss during your visit to Maui! There is also a market that takes place in Banyan Tree Park, which is fun to explore while you're there.
Insider Tip: Be aware that there's no parking available, so you'll either have to make do with on-street parking or take public transport. We recommend the latter.
Day 1 / Stop 3 – Learn about Hawaiian Beer at Maui Brewing Co.
Why it's awesome: Learn all about Hawaiian beer making techniques at the best brewery in Maui.
Cost: $15.
Food nearby: Maui Brewing Co. Restaurant is situated inside the brewery and serves up-market Hawaiian comfort food. Conveniently located right next to where you'll be taking your brewery tour, you won't have to splurge on any extra transport. Maui Brewing Co. restaurant serves great quality food to fill you up before tackling the rest of your day.
This 45-minute guided tour allows you to get a glimpse into the brewing process, the cellar and the packaging line. Your tour will end with a tasting of some of Maui Brewing Co. flagship beers! After that, we recommend you stop for a bite to eat at Maui Brewing Co. restaurant. After all that beer, you're going to need some carbs to soak it up.
Maui Brewing Co. asks that you arrive at least 20-minutes early for your tour, this way you can get a feel for the area and you'll be sure not to miss any of the action.
If you're not a drinker, the tour is still very fascinating! And you don't have to take part in the tasting at the end.
Day 1 / Stop 4 – Visit Ali'i Kula Lavender Farm
Why it's awesome: Ali'i Kula Lavender farm opens its gates to guests who would like to explore and roam the Lavender fields.
Cost: $3 USD.
Food nearby: La Provence is a French eatery that serves delicious French cuisine and delightful pastries! Whether you're up for a full meal, or just need a little snack, this is a great place to stop before continuing on your adventure!
As you would imagine when visiting a lavender farm, the aromas are wonderfully fragrant! Guests can visit the farm anytime between 9am and 4 pm.
Daily guided walking tours of the farm are offered for $12 USD. On these tours, you'll learn the history of the farm and how the lavender plants are used and turned into products for sale at the gift shop!
If you're just not in the mood to walk, cart tours are available for $25 USD per person.
If you'd like to enjoy a gourmet picnic lunch at the lavender farm, then be sure to book at least 24-hours in advance. These munches cost only $25 USD per person and are a great way to enjoy the great outdoors while delighting in a gourmet meal!
Day 1 / Stop 5 – Visit Wai'anapanapa Beach
Why it's awesome: Wai'anapanapa is famous for its velvety soft black beach, which is a pretty unique experience!
Cost: In order to get to Wai'anapanapa beach, you'll need to enter the Wai'anapanapa State Park which is absolutely free! Camping is also allowed in the park, but that will cost $12 USD per campsite.
Food nearby: The Preserve Hana serves delicious food in a beautiful setting! Surrounded by tropical bush, the balcony of Preserve Hana stretches into the parking lot, giving you gorgeous views of the surrounding island. They serve lovely comfort food as well as plenty of healthy options! This little gem is a must visit while you're in the area!
Wai'anapanapa means 'glistening water' in the ancient Hawaiian language and glisten it does! End your day the same way it started, with a walk along one of Maui's most photographed beaches. Despite this fact, the beach remains relatively quiet and deserted.
If you'd like to explore a little further, you'll find a cave just around the corner from the beach and ancient Hawaiian birthing pools. These are well worth researching before you go so that you know exactly where to find them.
Day 1 / Stop 6 – Attend a Luau
Why it's awesome: Immerse yourself in true Hawaiian culture by attending a Luau! This is something you can't miss out on during your time in Hawaii.
Cost: You will be charged according to the restaurant you attend.
Food nearby: Plenty of food will be provided at the Luau. The restaurant that hosts it will charge you accordingly.
Attending a Luau at the Feast of Lele is a true honour during your stay in Hawaii. Lele is the ancient name for Lahaina, which is the name of the beach where the ancient royal family of Hawaii used to feast and entertain.
You'll get the opportunity to enjoy a 5-course meal while enjoying exciting entertainment. Polynesian exotic dancers from the island will dance for you, and vibrant music will be played during your feast.
If you like, you'll be given the opportunity to join in with the dancing to give you a feel for true island life!
Isaac Hale Beach Park | Fuku-Bonsai Cultural Center | Lava Tree State Monument | Hilo Coffee Mill | Cape Kumukahi | Ha-ena Beach | Mackenzie State Recreation Area
To complete the best Hawaii vacation itinerary, we've put together a few of the best things to do during day 2 in Hawaii. Your second day will see you spending time in the ocean, visiting a Bonsai nursery, seeing incredible lava formations, sipping on Hawaii's finest coffee brew and exploring an ironwood forest. Here's what you'll be getting up to on the second day of your Hawaii itinerary:
Day 2 / Stop 1 – Surf at Isaac Hale Beach Park
Why it's awesome: Considered by the locals to be one of the best surf spots in Hawaii, there's no better place to enjoy your first surfing experience.
Cost: Free!
Food nearby: What could be better than a deliciously creamy gelato after a morning on the beach? Nicoco Hawaiian Gelato serves a great variety of flavors and they're all absolutely delicious! These gelatos are also very well priced!
It's no secret that Hawaii was the birthplace of the must-try sport of surfing. Why not learn to surf at one of the best spots out? The waves at Isaac Hale Beach Park are a little rough for swimming but perfect for surfing, so take this opportunity to hop in the water!
The beach park also has many warm tidal pools if you're in the mood to sit back and relax! Lovely picnic spots are also available and there's plenty of trails to explore.
Insider Tip: If you do decide to take this wonderful surfing opportunity, be aware that there are many sharp sea-urchins in the water. It's best to ask the locals where the best spots are for avoiding these creatures.
Day 2 / Stop 2 – Visit the Tiny Trees at Fuku-Bonsai Cultural Center
Why it's awesome: Fuku-Bonsai Cultural Center displays a myriad of bonsais, grown by the owner and his wife. This center was Hawaii's first certified export nursery.
Cost: Free to visit!
Food nearby: Kurtistown Cafe is the perfect place to stop off for a bite to eat after exploring the bonsai nursery. They serve delicious food in very generous portions and charge very reasonable prices. The staff is friendly and helpful, making it the perfect place to enjoy some casual dining before heading to your next activity.
Fuku-Bonsai has been through so much over the years! Started in 1985, Fuku-Bonsai grew as a business and nursery, supplying Bonsais all over Hawaii and even abroad. After spraying their plants with a defective pesticide in 1989, they suffered a $30 million loss! Fuku-Bonsai managed to make an impressive recovery, but in 2018 the nursery was ravaged by a hurricane!
After all this, you'd think they might have given up, but the nursery is still going strong! If you love the tiny trees that we call bonsai's, this is a great place to visit during your travels.
Because the nursery is still busy being rebuilt, they ask that you make a donation to their GoFundMe account, to help them expand.
Day 2 / Stop 3 – Visit the Lava Tree State Monument
Why it's awesome: The Lava Tree State Monument was almost destroyed when a volcano erupted in 2018, however, the park remained untouched by lava. However the park did have damages from earthquakes, but these damages have now been fixed and the park is open yet again.
Cost: Free!
Food nearby: Mighty Sushi is a small sushi restaurant just a 10-minute drive from the Lava Tree Monument. They serve a delicious variety of sushi options and also offer great takeaway platters.
The lava trees are an unusual feature and were created during a volcano eruption in 1790. The forest was in the path of a massive lava flow, and when the lava receded, all that was left was lava molds of the trees that once stood there.
The Lava Tree Loop trail is a 0.7-mile walk that takes you through the forest of incredible lava trees. This is a fascinating and uniquely Hawaiian feature that you simply can't miss during your time in Hawaii.
Insider Tip: Lava is sacred to the people of Hawaii. For this reason, you need to be respectful and not touch or poke it as so many tourists do.
Day 2 / Stop 4 – Take a Tour of Hilo Coffee Mill
Why it's awesome: Learn all about the coffee, tea and chocolate produced at the mill and watch it being packaged!
Cost: Free!
Food nearby: There is a coffee bar where you'll be able to order milkshakes, smoothies and coffee at the Hilo Coffee Mill, however, if you're looking for something a little more substantial we recommend trying Honi Wai Cafe. They're a small roadside cafe serving delicious comfort food! The food is really well presented and they serve a great variety of dishes at a very affordable price.
The island of Hawaii produces some of the richest coffee in the world. So there's no question as to why you'll be adding a coffee mill to your Hawaii itinerary.
Hilo Coffee Mill offers free tours of the mill for those interested in learning about the production process of coffees, teas and chocolates. If you'd like a longer tour of the mill, there are tours on offer but we found the free tour to be adequate.
After your tour, stop by the tasting bar to try some of their 100% Hawaiian coffee. Try some of their specially roasted flavoured coffees or even their unique green coffee, you won't be disappointed!
Day 2 / Stop 5 – Visit Cape Kumukahi
Why it's awesome: Cape Kumukahi is the Easternmost point of the island and holds a special place in the hearts of those who stay on the island.
Cost: Free!
Food nearby: Kaleo's Bar and Grill is an innovative Hawaiian-style Asian-American restaurant that serves incredible comfort food for great prices! They also have fresh seafood that is to die-for. If you're hungry, this is the perfect place to tuck-in to a delicious meal!
Cape Kumukahi is home to the Kings Pillars, which are pillars that stand proud on the lava surface. These pillars mark the changing of the solstices as the sun moves between them.
In Hawaiian religion, it is believed that Kamohoali'i, the shark king lives just offshore, guarding the waters of life. This is why the area is so sacred to the people of the island.
While you're in the area, be sure to visit Kumukahi lighthouse, which is about 0.25 miles out from the shore, accessible via lava flow. Although there is no path, it's easy enough to make your own.
Day 2 / Stop 6 – Hike to Ha-ena Beach
Why it's awesome: After a 2.5-mile hike to the ocean, you'll be well rewarded with your own perfect piece of paradise in the form of Ha-ena beach.
Cost: Visiting Ha-ena Beach is absolutely free!
Food nearby: The Dolphin Restaurant is a laid-back eatery that serves fresh seafood dishes including some incredible sushi! It has a very distinct island vibe which makes it the perfect place to stop for a platter of fresh sushi on your way back from the beach!
Some say that paradise is sweeter when it's earned, and we couldn't agree more! It may take a bit of a hike through muddy, jungly terrain to get there, but Ha-ena Beach is well worth the extra effort! The black and white sandy beach is a real sight to behold and is one of the most photogenic beaches in Hawaii!
Shrouded in palm trees and dense jungle, this almost deserted beach is the perfect place to enjoy some peace and quiet on your busy holiday! Packing a picnic is a great idea if you enjoy having a meal in solitude, although getting it to the beach may be difficult unless you have a sturdy backpack.
Ha-ena beach has an amazing tidal pool when the water is low, which makes for the perfect place to have a sheltered swim!
Day 2 / Stop 7 – Picnic at Mackenzie State Recreation Area
Why it's awesome: A forest of ironwoods lay the perfect shady setting for a picnic, juxtaposed against the harsh rock cliff faces that drop into the ocean.
Cost: Free!
Food nearby: Luquin's Mexican Restaurant is a great place to end your day with a delicious Mexican supper! As you would expect at any Mexican restaurant, nachos, burritos and tacos are served with a healthy side of margarita! With plenty of Mexican options to choose from, you simply can't go wrong at Laquins.
The Mackenzie State Recreation Area is a great place to stop by for a picnic under the ironwoods. Be sure to walk toward the ocean and witness the immense cliff faces that drop into the ocean! The ironwoods provide a great source of shade, especially in the summertime when temperatures skyrocket.
If you're in an explorative mood, be sure to follow some of the paths that wind their way through the forest. This is a great way to explore the Hawaiian landscape while sticking to safe areas.
Be sure to take your camera along for this trip as the photos of the cliff faces are guaranteed to be stunning. Be careful not to venture too near the edge of the cliffs, as this can be dangerous!
Pearl Harbour | Napali Coast and Waimea Canyon | Coral Gardens or the Molokini Crater | Atlantis Submarine Tour | Ka'anapali
If you're staying for more than 2 days in Hawaii, you're going to need a few extra activities to add to your Hawaii itinerary. Here's what you should be getting up to if you're staying for up to 3 days in Hawaii:
Visit Pearl Harbour
Acquire a full-day pass to Pearl Harbor!
$75 USD entrance fee.
Includes narrated tour and access to the historical submarine museum.
On this guided tour, you'll learn all about world war II and the incredible impact that it had on the USA. During the tour, you'll enjoy narration in the language of your choice! You'll get the chance to travel from Pearl Harbor to Ford Island for free.
The tour is very flexible, you'll be able to enjoy all four Pearl Harbour activities at your own pace and in the order of your choosing. Being able to linger at the activities that interest you most is a great privilege and makes the tour a lot more valuable to each individual.
You'll get the opportunity to explore the USS Arizona Memorial, which is the resting place of those killed during the time of turmoil and conflict. You may have to purchase your ticket to the USS Arizona separately at the entrance. You'll get the chance to investigate a real military submarine that dates back to 1942. Here you will get to see real-life submarine artifacts from the 18th century. That being said, make sure that you first check that it's open to the public.
This tour is well-worth its price as you could easily spend an entire day on this tour.
Sightseeing Flight over Napali Coast and Waimea Canyon
$150 USD per person.
The flight will take approximately one hour.
During your flight, you'll be soaring high above the island of Kauai.
During your flight, you'll fly high above some of Hawaii's most incredible landscapes. Some of which are completely inaccessible by car, and are untouched by human hands! The sights you'll see during your flight are incomparable to anything you will have seen before.
Your expert pilot will fly you over the spires of the Napali Coastline and over the crystal clear waters of Hanalei Bay. You'll then get to see the incredible red valley walls of the Waimea Canyon. You'll also see the magnificence of an epic cascading waterfall from above!
These are all spectacular photo opportunities, so don't forget your camera on this trip! If you have one, a GoPro is the perfect action camera to take some amazing video footage, but any action camera will do.
During your flight, you will get a feel for the area in a way that you can't from the ground! This is an incredibly unique experience, and if you have the privilege of staying for more than 3 days in Hawaii, this is a must-do activity!
Snorkel to the Coral Gardens or the Molokini Crater
This snorkeling trip will cost you around $37 USD
The snorkeling trip will last for around 3-hours
Hotdogs and sodas are available for $5 USD on deck, just in case you feel peckish
You'll be taken out to your diving spot on a 55-foot power catamaran, lead by an expert captain and crew. On this snorkeling trip, you'll get the opportunity to dive some of the best diving spots in the Maui while using top-of-the-line diving equipment and complementary floating devices.
Once you've taken the plunge, you'll be floating just above a beautiful coral reef. You're likely to see some incredibly tropical looking fish, such as the parrot fish, yellow tang, cornet fish and the surgeonfish, as well as many others. On a good day, divers will even get the opportunity to see the Spotted Eagle Ray gliding through the reef.
The weather dictates which snorkeling site you'll get the opportunity to visit. Molokini Crater is absolutely gorgeous and if the weather permits, that's where you'll be headed. If not, you'll head to the Coral Gardens, even although this spot is regarded as second best, it was still named one of the top 10 snorkeling destinations in the world by Coastal Living Magazine.
Atlantis Submarine Tour
You'll pay around $130 USD for this tour
Explore the famous underwater passages of Waikiki beach
Expect to spend 1.5 to 2-hours on this submarine tour
Experience a whole new underwater world in the world's largest recreational submarine, which can hold up to 48-passengers. You'll descend 100-feet into the water in a comfortable air-conditioned submarine with large viewing ports.
On this underwater adventure, you'll get the opportunity to see marine wildlife up-close in their natural environment. You can expect to see plenty of fish, turtles and beautiful coral reefs.
You'll learn so much during your tour about the coral reefs, the abundant marine life and submersibles. You'll even get the chance to see the sunken shipwreck and airplane in the Waikiki area.
The fact that this very tour has been featured on National Geographic should give you a heads up that this is one not to be missed! This is an incredible experience like no other, and shouldn't be missed, especially for ocean-lovers and anyone else wanting to say that they've visited the bottom of the ocean!
Take a Sunset Dinner Cruise in Ka'anapali
Experience an incomparable Maui sunset from a luxurious catamaran
You can expect to pay around $105 USD for this luxury cruise
The dinner cruise will take around 2.5-hours
This cruise is nothing less than an absolutely romantic experience. You'll depart for your cruise and look back toward the gorgeous Kahalawai mountains. Your ship will be riding the infamous trade winds sailing between Maui, Molokai and Lanai.
You'll sit down to eat an incredibly delicious buffet-style gourmet meal, prepared by an award-winning chef, while watching the incredible Maui sunset.
This is one of the best ways to make the most out of the time you have in Hawaii. If you're lucky enough to be spending up to one week in Hawaii, this is an experience you need to add to your Hawaii travel itinerary.
Hawaii could be considered an absolute paradise, and it is! But safety precautions should be taken here, just like anywhere else in the world.
Mosquitos are present all year round in Hawaii, but during the summer they tend to make a pest of themselves even more. This would be nothing more than merely irritating, however, mosquitoes can be carriers of many diseases. No diseases are currently going around in Hawaii, but we advise you apply EPA-registered insect repellent just to be safe. Read more on how to keep mosquitoes away.
Because of the heat in Hawaii, it's important to wear proper sun protection at all times. Buy yourself a high SPF sunblock before you get there, and we advise that you wear a sunhat at all times while you're outdoors.
We also advise that you keep your valuables in a hotel safe, and be sure to keep an eye on your belongings while you're on the beach. Although theft does happen, it's fairly rare in Hawaii, but it's better to be safe than sorry.
If you'd like to take further safety precautions, carry travelers cheques rather than large amounts of cash, or know where to hide your cash. Hawaii is generally a very safe state, but travelers are targeted all over the world. For this reason, it's better to take safety precautions while touring Hawaii.
ALWAYS sort out your backpacker insurance before your trip. There's plenty to choose from in that department, but a good place to start is Safety Wing.
They offer month-to-month payments, no lock-in contracts, and require absolutely no itineraries: that's the exact kind of insurance long-term travellers and digital nomads need.
SafetyWing is cheap, easy, and admin-free: just sign up lickety-split so you can get back to it!
Click the button below to learn more about SafetyWing's setup or read our insider review for the full tasty scoop.
If you're staying for more than 3 days in Hawaii, it's a great idea to add some day trips to your Hawaii itinerary. These are particularly great if you're staying for more than one week in Hawaii. These are a few of our favorite day trips from Hawaii:
Big Island: Evening Volcano Explorer from Hilo
During this 6-hour tour, you'll drive along the iconic waterfront to the old fishing village of Kalapana. There your certified guide will tell you all about the Kilauea volcano and what you can expect along the way.
You'll then hike out across the lava flow to the new black sand beach. You'll stop by Star of the Sea painted church, which is a great place to get a sense of the culture of the area.
You'll then travel to Hawaii National Park where you'll get the chance to look over the crater, see the steaming bluffs and witness the cracks and sinkholes in the paved roads that were left behind after the famous eruption of 2018.
If you've been inspired by the volcanoes and dense rainforest nearby and want to stay longer in the area, consider checking out our guide on where to stay near Hilo.
Road to Hana Adventure for Thrill Seekers
This 10-hour guided tour will take you along the famed road to Hana, which is 164 miles, (103km) of dense forest, magnificent waterfalls and 59 bridges which were built in the early 1900s.
Your first stop will be at the Ulupalakua Ranch which is one of Hawaii's oldest Ranches! After much exploration, you'll leave the ranch and head into what the locals refer to as "the backside" which is the most isolated part of the island.
Along the way, you'll stop off at some of Hawaii's best waterfalls for a swim and a picnic as well as visiting some old villages on your way. Your last stop will be at Hookipa Beach, which is considered to be the windsurfing capital of the world!
Best of Hawaii Photography Tour from Waikiki
This tour is for those that enjoy preserving their memories in pictures and videos. On this 5.5-hour tour, you'll be taken to the most photogenic spots in Hawaii so you can capture a few spectacular shots!
A professional photographer will join you on the tour so that you can put your camera aside and enjoy the moment for at least part of the trip. You'll stop at 10 gorgeous locations that will take your breath away. If you're an avid photographer, be sure to join in for this great tour!
North Shore Half-Day Tour
During this 7-hour tour, you'll explore some of North Shores most scenic areas. Dramatic mountains, ancient temples and beautiful beaches await you on this amazing tour. Be sure to take your camera with, these are the memories you'll want to preserve!
On this tour, you'll learn all about the ancient Hawaiian culture and the history of the island you're exploring. As well as about the foliage and fauna that surrounds you on the tour.
Haleakala National Park, Bike and Zip-Line Tour
Head to one of Hawaii's National Parks and on this 10-hour tour, you'll travel to the 10,023 foot Haleakala summit and reach the top by sunrise. This allows you to witness the spectacular sunrise from the top of the mountain! You'll then bike down the slopes of the mountain, which is a thrilling experience!
You'll then stop for lunch which will be provided for you. You'll choose your lunch before embarking on the zip-lining tour.
After lunch, you'll hit the zip-line for an adrenaline rush like no other! It's a 5-line zip-line that allows you to tour the slopes of Haleakala in a truly unique fashion.
Find out what people want to know when planning their Hawaii itinerary.
Conclusion
Hawaii is one of the coolest states in the U.S to visit! All the perks of a first world vacation, without skimping on that island vibe. There are so many great experiences to be had in this incredible state. If you have more time, you should consider staying in some of the island's more off-the-beaten-path destinations such as Molokai, Niihau, Lanai, or Kahoolawe for a few days.
If active volcanoes and luscious hikes aren't enough to get you in adventure mode, then a lazy day on one of Hawaii's best beaches just might spark your interest. Hawaii is sure to have something for everyone.
If you haven't already, be sure to add a few of our amazing activities to your Hawaii itinerary. You won't regret it! Making sure that every day holds an adventure is the best way to make the most of your Hawaii vacation.
So what are you waiting for? It's time to turn your Hawaii itinerary into reality!
---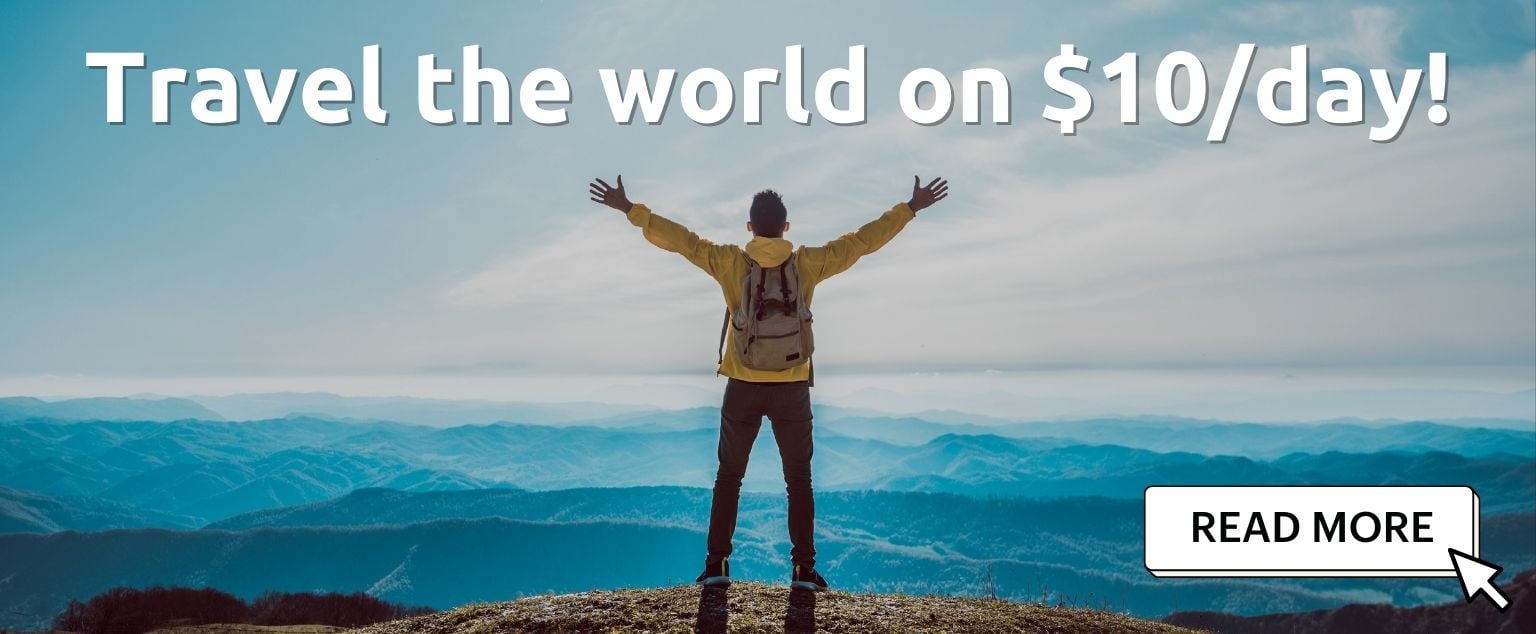 And for transparency's sake, please know that some of the links in our content are affiliate links. That means that if you book your accommodation, buy your gear, or sort your insurance through our link, we earn a small commission (at no extra cost to you). That said, we only link to the gear we trust and never recommend services we don't believe are up to scratch. Again, thank you!