Located in the north Pacific, the US state of Hawaii is made up of a number of volcanic islands, six of which are open to tourists. A major tourist destination, Hawaii has a huge array of activities and attractions that cater to all.
There are bustling hives brimming with all the conveniences you could imagine, and remote destinations, with a slower pace of life, where you can experience a more traditional and local way of life.
Splendid beaches, amazing watersports, stunning waterfalls and pools, awesome hiking, adventure activities, glorious views, fascinating culture, interesting historical sites, and wildlife-rich forests all await you in The Aloha State.
VRBOs in Hawaii are located in all the most popular destinations across the islands. You can stay right in the heart of lively tourist hotspots, or head away from the crowds for a stay in blissful seclusion.
While there's certainly no shortage of high-class hotels and resorts, staying in a Hawaii vacation rental offers a more personal and independent feel to your stay. Plus, VRBOs are often cheaper than hotels, with a range of terrific amenities and in sought-after locations.
We'll guide you through what to expect from a Hawaii VRBO, and give you a list of our recommendations of the best VRBOs in Hawaii.
Read on to find out more!
Quick Answer: These are the Top 5 VRBOs in Hawaii
Overall Best Value VRBO in Hawaii
Overall Best Value VRBO in Hawaii
Dolphin Cottage
> $
> 3-4 guests
> Steps from the beach
> Peaceful setting
Best Budget VRBO in Hawaii
Best Budget VRBO in Hawaii
Tropical Studio Apartment
> $
> 2 guests
> Lush forest setting
> Large balcony
Best VRBO for Couples in Hawaii
Best VRBO for Couples in Hawaii
Off the Beaten Track
> $
> 2 guests
> Beautiful views
> Cozy vibes
Best VRBO for Families in Hawaii
Best VRBO for Families in Hawaii
Private Family House
> $$
> 7 guests
> Selection of games
> Free parking
Over-the-Top Luxury VRBO in Hawaii
Over-the-Top Luxury VRBO in Hawaii
President's Suite
> $$$$
> 8 guests
> Huge lanai with ocean views
> Hot tub
What to Expect from VRBOs in Hawaii
There's a huge selection of Hawaii VRBOs to choose from, with many property types in diverse locations. You'll find places to stay that have a polished professional feel, and Hawaii VRBOs that appeal to visitors seeking a more homey accommodation with lots of local charm.
Private rooms within a host's home are ideal for budget travelers who don't plan to spend a lot of time in their accommodation (and don't need as many facilities, or as much space). Private rooms can also be a great way to have interactions with the locals.
Studios and apartments are also popular with solo guests or couples, and they are available at different price points to provide what you need for your perfect vacation.
Larger apartments, with several rooms, are good for families and couples.
Cabins and cottages come in different sizes, often providing an intimate stay.
Houses, villas, and bungalows are a hit with larger groups seeking a place with full amenities where all members of the party can stay together.
You can get back to nature with glamping and camping, feel like royalty in a country manor house or charter your own yacht … the opportunities are endless!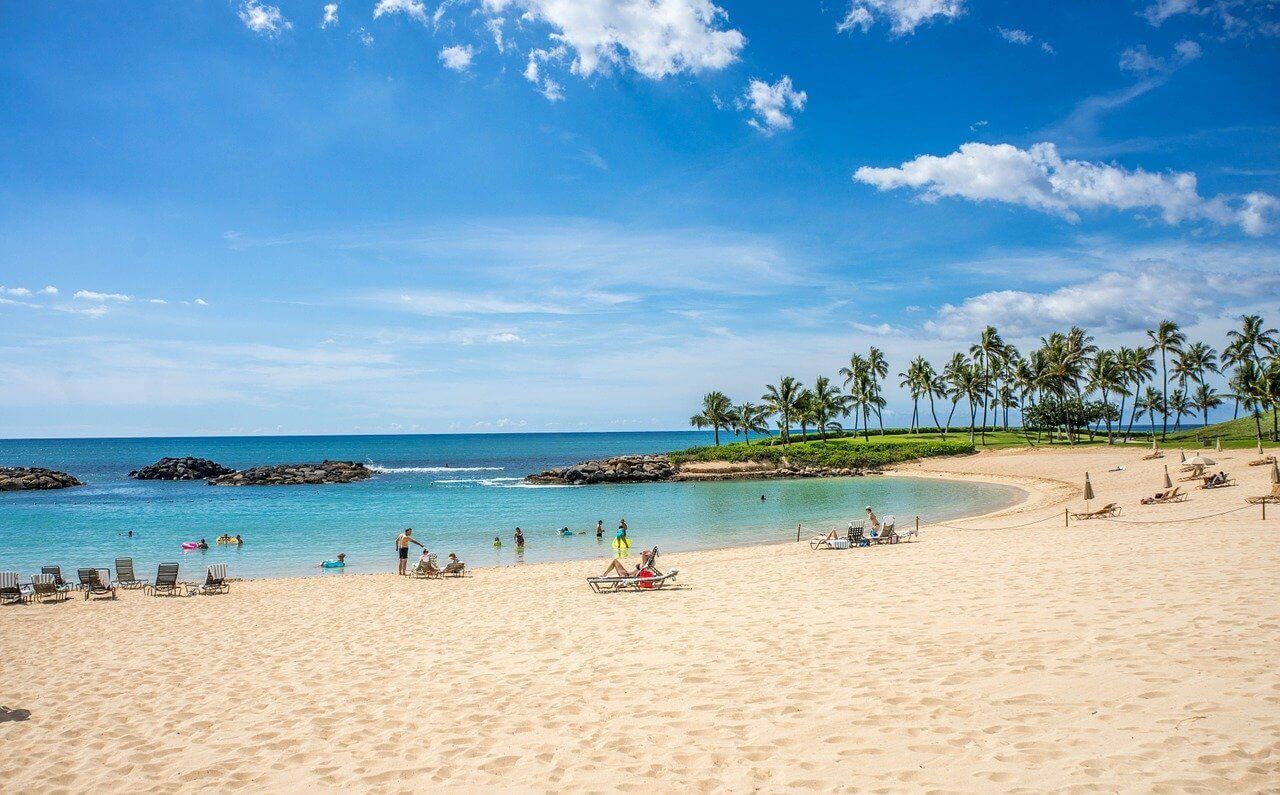 Houses
Houses are great for families and groups of friends who want to stay close without the hassle of trying to secure neighboring hotel rooms. They allow more privacy and a greater sense of independence for a real home away from home feel.
Cooking facilities are the norm, allowing you to prepare some (if not all) of your meals yourself. Hawaii houses also feature multiple bedrooms so everyone to have their own space, cozy living rooms, games rooms, large dining rooms, and dens where you can spend quality time together.
Many houses on VRBO have outdoor areas too, which are often equipped with attractive features like BBQs, private swimming pools, Jacuzzis, beach toys, and more. VRBO houses in Hawaii even have private parking, ideal for a family who have rented a car.
Including detached properties, townhouses, villas, and cottages, even the occasional extravagant country houses, you are sure to find the right Hawaii house for you.
Apartments
There are many apartments on VRBO in Hawaii. They range from smaller studios and one-bedroom apartments for solo travelers and couples, to multi-room apartments that can accommodate a group of friends.
While the most budget-friendly options are typically located a bit farther inland, you can still find terrific deals near the beach. You'll also find VRBO apartments in Hawaii located close to the main towns, which are ideal for sightseeing and accessing local conveniences.
With more in-room amenities than you would find in a hotel room, such as kitchens and dining areas, and with a lot more space, it is a perfect spot to spend a Hawaii getaway.
You can even dodge the tourist crowds when you stay in an apartment within a residential building, plus these buildings usually have some extra shared features, like pools and gyms!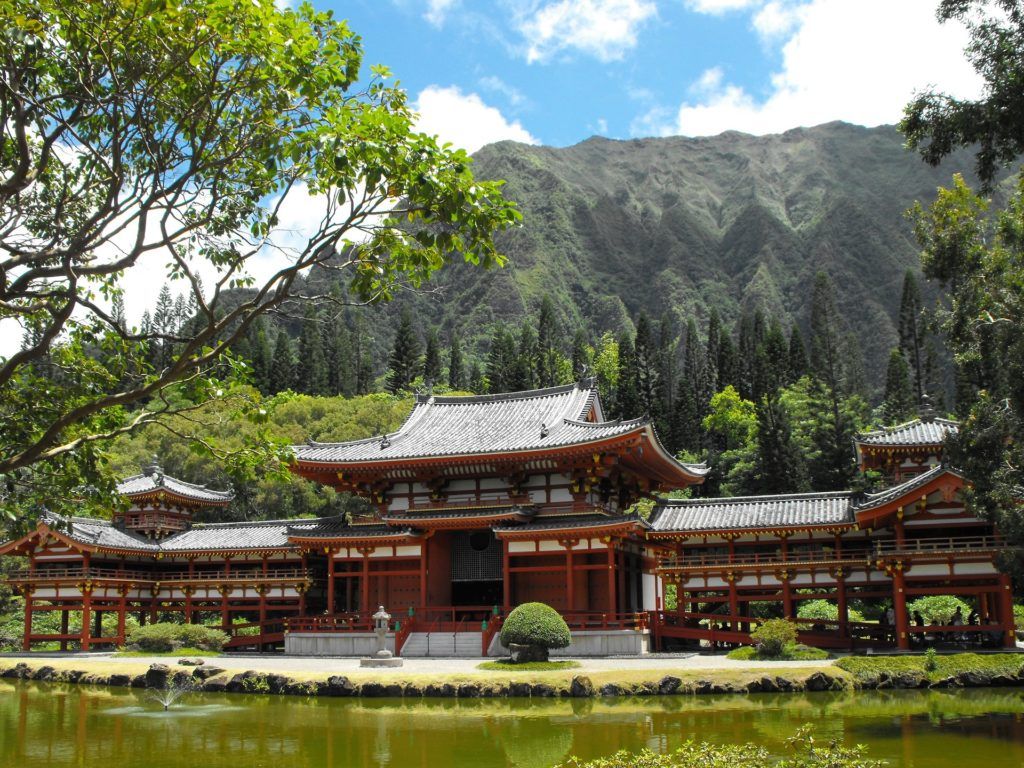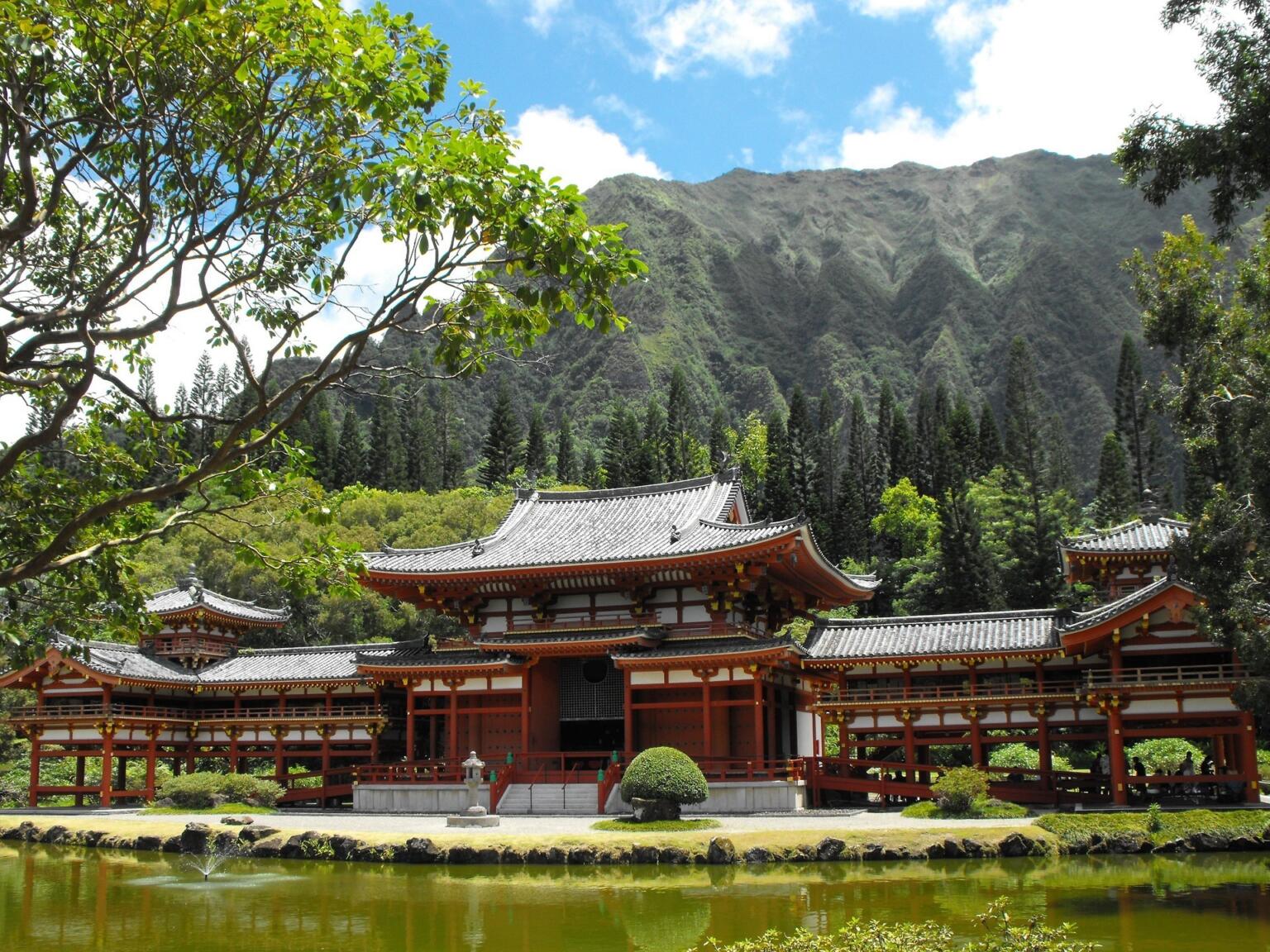 Cabins
When you filter your Hawaii VRBO search to show "cabins", you'll discover that several types of property are listed. There are, of course, the typical cabins, but you'll also find cottages, bungalows, and more unique 'glamping' tents.
With a spot to suit all sized groups, from solo adventurers to larger groups of mates and families, a cabin is a great option for someone who wants to experience the stunning landscapes of Hawaii. Some properties are near to the ocean, while others are secluded in nature.
Cabins have a more local vibe than resorts and hotels, while also offering great amenities for a comfortable stay. Many places have cooking facilities and living areas, as well as a private outdoor space.
More popular with couples seeking an intimate location for a romantic escape, or groups who want to spend quality time together, these scenic spots won't disappoint.
Why Stay in an VRBO?
The reasons to stay in a VRBO in Hawaii are endless.
Local Experience: Staying in a VRBO can let you get more of a taste for local life than you would staying in a hotel geared up for tourists. Plus, you can benefit from inside knowledge from a local host.
Affordability: VRBOs usually cost less than hotels of a similar standard. You can stretch your vacation budget further and still have an awesome stay.
Staying Long-Term: It's possible for VRBO hosts to set up discounts for longer stays, which is great for people who work remotely, digital nomads, or retired visitors.
Unique Properties: VRBOs in Hawaii are a lot more varied than hotels – as well as the types of properties, there are places with unusual features, décor, themes, and extra touches that make them individual.
Travel with peace of mind. Travel WITH a security belt.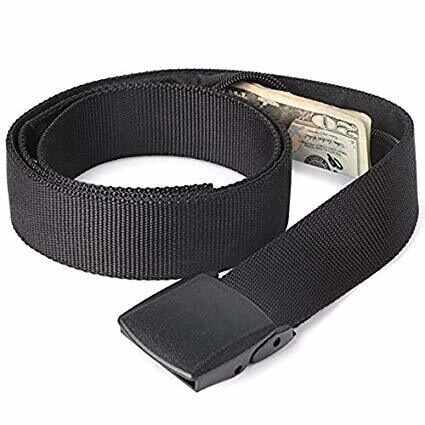 Custom-designed BY the Broke Backpacker FOR broke backpacking, the Active Roots Security Belt will keep your valuables safe no matter where you go.
It looks exactly like a normal belt except for a SECRET interior pocket perfectly designed to hide a wad of cash or a passport copy. Never get caught with your pants down again! (Unless you want to.)
Check on Amazon
The 20 Top VRBOs in Hawaii
You now know what to expect from a VRBO in Hawaii, and you've seen the many reasons to choose a VRBO. So, let's jump into our picks for the best VRBOs in Hawaii for every type of traveler.
Overall Best Value VRBO in Hawaii | Dolphin Cottage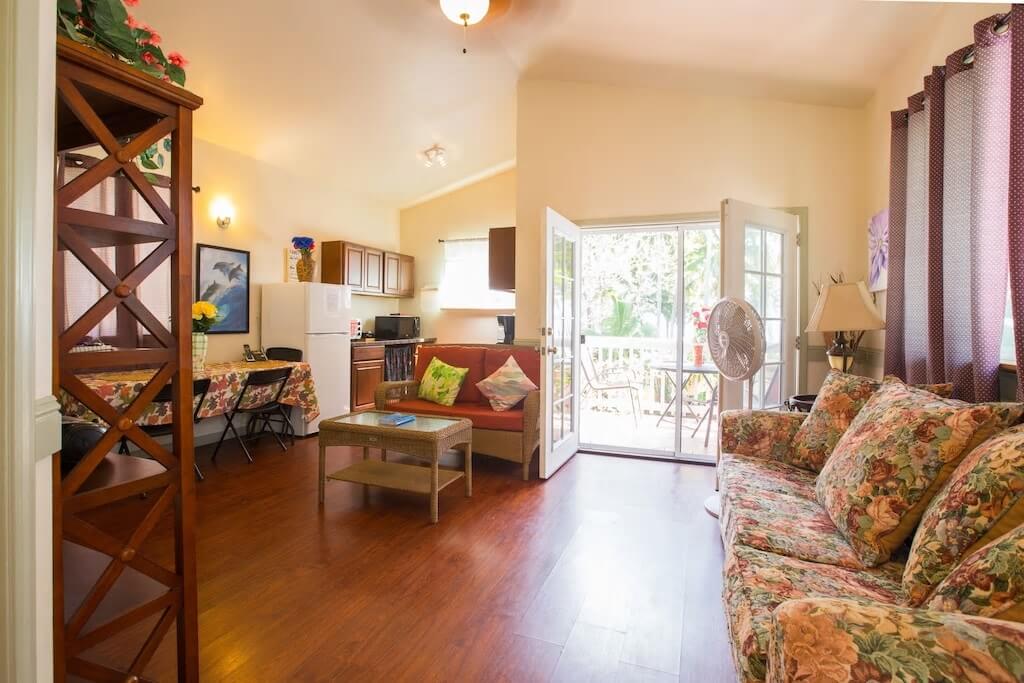 3-4 guests
Peaceful setting
This lovely cottage is just a few steps from Kehena Black Sand Beach. Set in a quiet community that's perfect for relaxation, it's just a short drive from several popular attractions. There's a separate double bedroom, as well as a single futon in the living room – although an airbed can be provided to accommodate four visitors.
Basic cooking supplies are provided in the cottage, and a washing machine is available in the utility room. Spend your days sat outside, and enjoy views of magical sunsets over the sea.
Places to Visit Nearby
Star of the Sea Painted Church
Isaac Hale Beach Park
Located near Hilo, this cute studio is perfect for people who want to enjoy peace and quiet in a lush tropical setting. Our choice for the best VRBO in Hawaii for budget travelers and backpackers, the studio has basic cooking equipment — microwave, fridge, coffee machine, toaster, and grill — and includes off-road parking, and access to laundry facilities.
You can enjoy the sights and sounds of nature from the large balcony, and stroll through the gorgeous grounds.
The studio's interior adds to the charming island ambience with pretty pictures and ornaments, floral curtains, and wooden furniture.
Check out our Backpacking Hawaii Guide for more tips and tricks.
Places to Visit Nearby
Hawaiian Paradise Park
Fuku-Bonsai Cultural Center
$
Island-style furnishings
Our choice for the best VRBO in Hawaii for solo travelers, this cute apartment is in the town of Kailua-Kona on The Big Island. There are many amenities nearby, including beaches, historic attractions, restaurants, and shops.
The attractive apartment is clean and tasteful with island-inspired furnishings. Featuring a convenient kitchenette and indoor seating, as well as a table and chairs on the sunny lanai, you can quickly feel at home in the calm space.
The building has great shared facilities too, such as a swimming pool, BBQs, and hot tub.
Adventuring solo can be scary, take a look at our Is Hawaii Safe? post for some solo-traveler advice.
Places to Visit Nearby
Mauna Kea Summit
Magic Sands Beach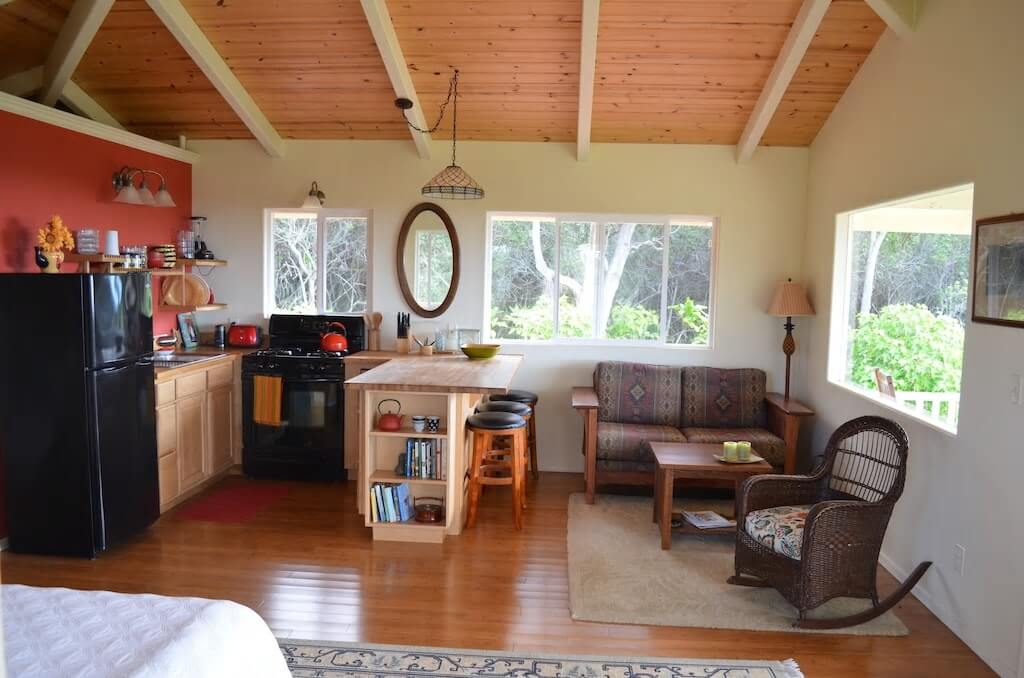 Get away from it all with your sweetheart, and enjoy an intimate stay in this tranquil and remote cottage. The spacious cottage features wooden flooring and ceiling, stone walls, earthy tones, and home-from-home comforts.
You can cook a romantic meal together in the full kitchen and relax in the cute living area, complete with a rocking chair.
Take in the vistas from the balcony and wander for hours through the pastures and forests, soaking up the tropical chill vibes of Hawaii.
Places to Visit Nearby
Paradise Meadows
Kula Kai Caverns
This charming Hawaii rental is a great place for a cozy family holiday. A highchair, foldaway crib, and car seat are available on request, and there's a selection of games to occupy younger guests. The property also has a TV and Wi-Fi to keep the kids occupied on days at home.
One bedroom has a queen-sized bed, a single bed, and single bunkbeds, while the other bedroom has a king-sized bed – a perfect set up if you are travelling with young and older children.
You can satisfy everyone's appetite thanks to the well-equipped kitchen. There's loads of space outdoors for kids to run, play, and explore, and, in season, you can watch whales swimming in the waves right from the porch.
Keep everyone busy with a 3-day Itinerary of Hawaii's must-see spots!
Places to Visit Nearby
Kolekole Beach Park
Akaka Falls
$$$$
Huge lanai with ocean views
If you love the finer things in life, and want to book one of the most luxurious VRBOs in Hawaii, this spectacular villa will be right up your street.
Every inch of this opulent villa screams high class, featuring three huge bedrooms with luxury linens, a hot tub, and four gorgeous marble bathrooms, a roomy chef-standard kitchen, and outdoor cooking area.
The real star of the home is the open-concept living area, with regal furnishings leading out to a fancy lanai looking out over the most incredible ocean views.
And, you won't want for space—the villa covers 2,650 square foot inside, with another impressive 3,200 square feet of outdoor space. You also have access to the resort's communal facilities, including four swimming pools, a waterslide, BBQs, a fitness center, and spa!
Places to Visit Nearby
Kaanapali Beach
Black Rock Beach
An ideal VRBO in Hawaii for families and friends, there are many ways to have fun at this excellent three-level vacation home. Grab a book off the bookshelves and relax on one of the sun loungers, or splash around in the enticing private pool.
After a day of adventures unwind in front of the TV, soak in the bath tub with large windows that look right out into the (private!) green gardens, and kick back on the lanai.
There are five bright and cheerful bedrooms, including a cozy nook with bunkbeds at the top, accessed by a charming spiral staircase.
Places to Visit Nearby
Queen's Bath
Hanalei Beach Park
Makai Golf Club
4 guests
Great shared pool
Filled with homey touches, this beautiful Hawaii VRBO sits right next to a stretch of private gated beach. You can hit the sand to soak up the sun, swim, and watch sea turtles that regularly visit the beach.
Don't fancy sandy towels? Relax on the attractive lawn or lanai instead.
The breezy apartment boasts a plush bedroom, and a sofa bed in the living room (suitable for kids only). There's also a well-equipped kitchen and dining area.
The apartment complex has terrific shared facilities, like the pool, hot tub, and BBQs. Just a short distance from Lahaina, there's plenty to see and do in the local area.
Places to Visit Nearby
Kaanapali Beach
Whalers Village
6 guests
Cozy lounge with fireplace
This exquisite hand-crafted wooden vacation home is our winner for the best VRBO cabin in Hawaii.
Nothing has been forgotten when it comes to the details – there are wooden walls, ceilings, and floors, granite counters in the kitchen, a cozy wood-burning fireplace, tropical-inspired sofas, and towering windows with easy indoor-to-outdoor living.
The master bedroom is independent from the main building, separated by a beautiful wraparound lanai. The top floor has a spacious area with a fold-out futon, ideal for sleeping, yoga, playing games or simply admiring the sweeping views. Surrounded by lush gardens, the cottage feels blissfully secluded.
Places to Visit Nearby
Thurston Lava Tube
Thomas A. Jaggar Museum
Best VRBO for a Weekend in Hawaii | Modern Studio
If time is limited, this bright studio is our recommendation for the best VRBO in Hawaii for a fun-filled and lively weekend. Located in the heart of Waikiki, it's close to beaches where you can swim, surf and sunbathe, diverse eateries, shops, cultural shows, and all the must-see sights.
There's free parking if you want to travel further afield, though the excellent location means you can easily walk to many places of interest.
Prepare a quick breakfast in the studio's full kitchen, and spend some relaxing downtime at the complex's shared pool, Jacuzzi, and gym when you aren't off exploring the town.
Places to Visit Nearby
Waikiki Beach
Honolulu Harbor
$$
Surrounded by tropical fruit trees
3 guests
Off the beaten track
This awesome yurt combines simple luxuries with a serene setting, and the 'glamping' experience is one of the most unique VRBOs in Hawaii.
Spacious and airy, cooling breezes ripple through your canvas-topped retreat. The three-person yurt has a built-in bathroom (no need for trips outside in the middle of the night!), as well as a kitchen and dining table.
Step outside and explore the three acres of land, and pick as many tropical fruits as you can eat, with banana, avocado, starfruit, and apricot among the 30 seasonal varieties. Located away from the tourist hubs, it's a top spot to unwind and recharge your batteries.
Places to Visit Nearby
Kilauea Caverns of Fire
Hawaii Volcanoes National Park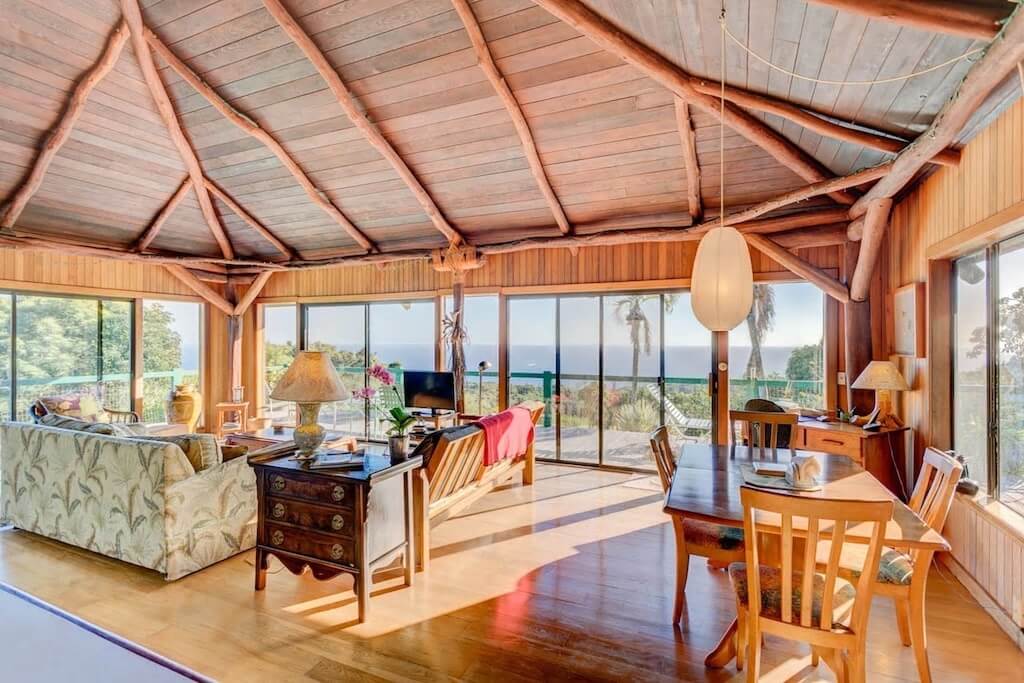 $$$
180-degree ocean vistas
4 guests
Traditional vibes
Nestled on a hillside overlooking the ocean, you can soak up the views from this gorgeous cottage without even stepping foot outside. Sit and admire the shimmering blues of the sea and sky, set against the dazzling verdant foliage through the many large windows. You can see as far as Haleakala Crater.
Take a seat on the terrace in the evening to witness spectacular sunsets, before gazing up at an inky star-filled sky, and wander through the tropical gardens.
The inside of the cottage is equally beautiful with wooden ceilings and floors, colorful textiles, and an inviting canopied bed. The kitchen is gleaming, and filled with everything you need to whip up a feast.
Places to Visit Nearby
Haleakala National Park
Hana Forest Reserve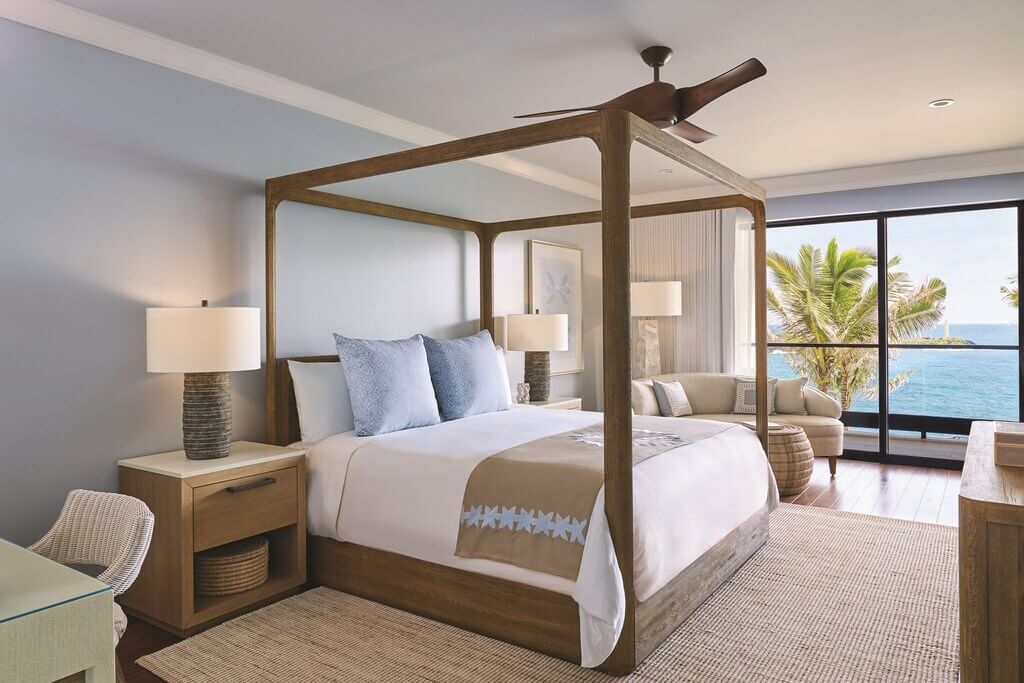 Located on the Hawaiian island of Kauai, this handsome house has an open layout and 800-square-foot lanai that overlooks the dramatic coastline and soaring mountains. Floor-to-ceiling glass windows and doors allow plenty of light, and a refreshing breeze to flow through the home.
Each of the three bedrooms has an individual style, and en-suite bathroom, some with deep-soaking tubs.
Cook a delicious meal in the fully-equipped kitchen, and dine at the attractive indoor table, or al fresco on the lanai.
Places to Visit Nearby
Kalapaki Beach
Kauai Lagoons Golf Club
Most Beautiful VRBO in Hawaii | Iwi Kai
$$$$
Luxurious live-aboard yacht
This yacht VRBO is an epic Hawaii accommodation.
The three beautiful staterooms dazzle, while the lavish salon (complete with custom-made furniture, TVs and a top-of-the-range sound system) is a great place to relax and enjoy the views. You can unwind on the plush outdoor seating, and soak in the Jacuzzi. There's a full kitchen and dining area on this spectacular yacht, too!
Plunge into sparkling waters, fish from the deck, and go island hopping on your very own luxury vessel. Use the yacht to visit all the best beaches in Hawaii!
Places to Visit Nearby
Anywhere you want in the Hawaiian waters!
12 guests
Card table and games
One of the best Hawaii VRBOs for friends looking for somewhere to cut loose and party, this event-friendly two-level detached house has loads of indoor and outdoor space.
The kitchen has plenty of counter space for mixing your drinks and prepping your nibbles, and you can show off your grilling prowess on the large lanai. There's a chilled outdoor seating area overlooking the pond, as well as a relaxing den, dining table, and card table indoors.
Take the party to the spacious basement which sits right over the pond. If anyone's feeling active, the property has a few kayaks available.
The five bedrooms are perfect for anyone needing to slink off early for their beauty sleep, and the home has three and a half bathrooms.
Places to Visit Nearby
Coconut Island Park
Port of Hilo
Best VRBO with Pool | Honu La'e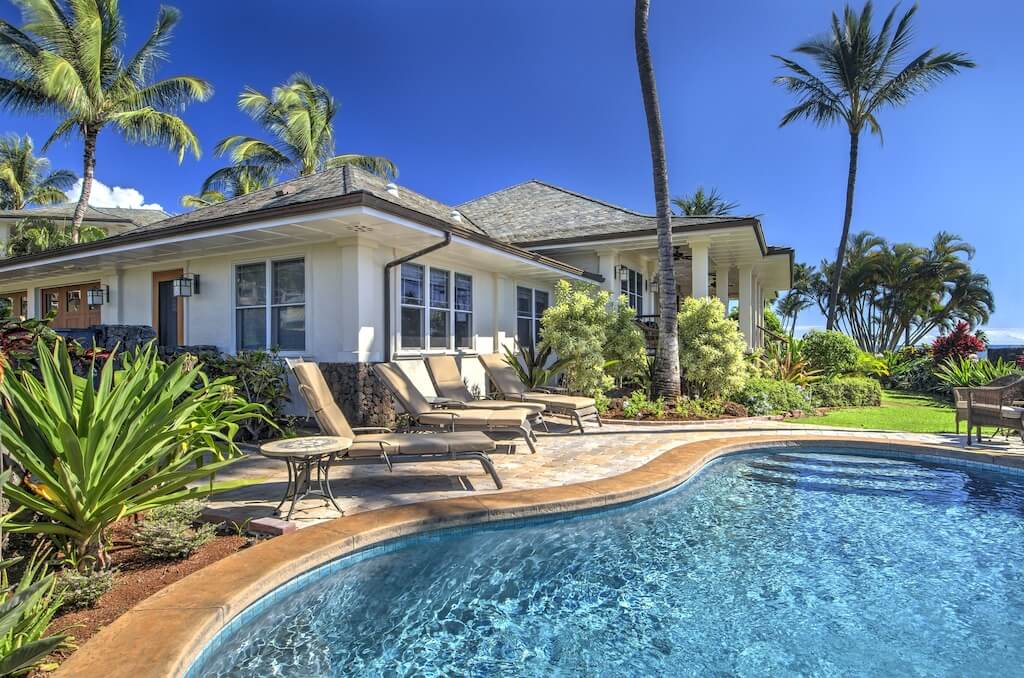 Located in Poipu on Kauai Island, this superb Hawaii VRBO boasts a large and beautiful private pool within its gorgeous tropical garden. The large lanai has plenty of seats and overlooks the sparkling ocean, perfect for evenings watching a magical sunset.
Cook up a storm on the BBQ, or in the kitchen and dine inside or outside. There are four bedrooms and four bathrooms—plenty of space for everyone to wash off and change clothes after a dip in the pool!
Places to Visit Nearby
Lawai Beach
National Tropical Botanical Garden
Poipu Bay Golf Course
$$
Harbor and firework views
Filled with eye-catching features, and boasting an incredible view across the harbor and ocean, this penthouse in Waikiki Honolulu, is a great choice for experiencing the lively nightlife of the town.
Within walking distance of many bars and clubs, including Paniolo Bar, Mai Tai Bar, and King's Pub, you don't need to worry about finding a taxi. Visit the free Hula show every Friday in the neighboring Ilikai, before being dazzled by the brilliant weekly firework show.
The penthouse has a sliding wall that separates the bedroom from the living room (with a sofa bed), meaning peace and privacy while you all sleep. The large open kitchen, living, dining, balcony space is ideal for pre-gaming with a few drinks before painting the town red.
Plus, you're just steps from the beach when you want to clear your head the next day!
Places to Visit Nearby
Ala Moana Center
Waikiki Beach
Magic Island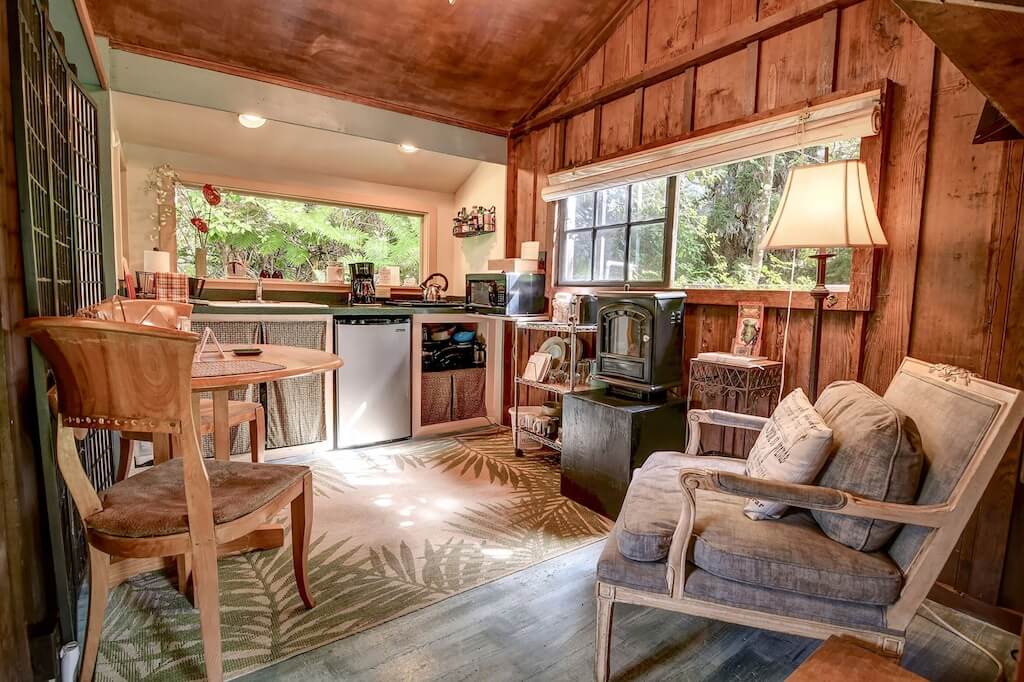 $
Breakfast supplies provided
This delightful cottage is a gorgeous hideaway for lovers. Surrounded by greenery on a three-acre garden estate, it's tranquil with lots of privacy. The fireplace keeps the rustic cottage toasty and warm on chilly evenings, where you can cuddle up close.
The open shower is plenty big enough for two, with a window to survey the garden foliage while you wash, or, luxuriate in the private and hidden hot tub.
You can enjoy a tasty breakfast each morning with treats like fresh fruits, homemade banana bread, and local coffee provided by the host.
Places to Visit Nearby
Thurston Lava Tube
Volcano Garden Arts
Kilauea Iki Crater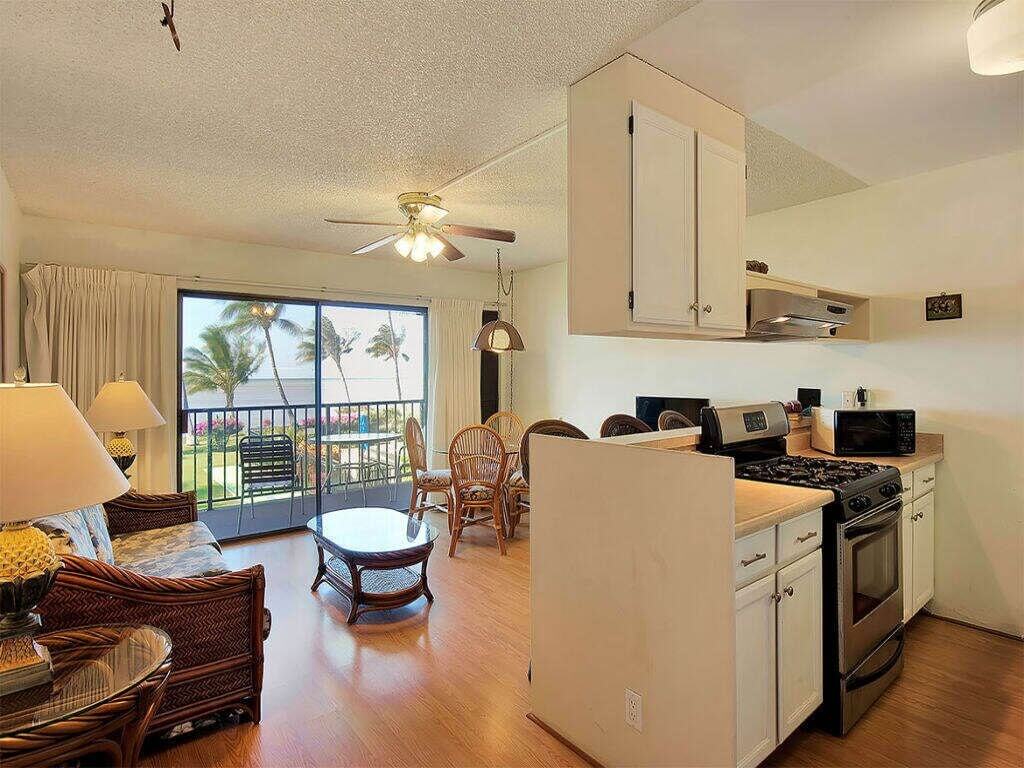 $$
Laid-back island appeal
This warm and welcoming home-from-home condo is our favorite Hawaii VRBO on the island of Molokai. The spacious apartment has a big bedroom for two, along with a sofa bed in the comfortable living area.
There's a full modern open-plan kitchen and dining area, and the furnished balcony overlooks ancient ponds and the shimmering Pacific Ocean. Another plus point is the shared swimming pool!
It's a terrific base for exploring Hawaii's fifth-largest island, which is home to the world's tallest sea cliffs, stunning sandy beaches, a large reef, and a predominantly Native Hawaiian population that maintains many traditional ways of life.
Places to Visit Nearby
Molokai Harbor
Kapuaiwa Coconut Grove
Kaunakakai Wharf
Best VRBO in Hawaii for a Group of Friends | Alohilani
Call up your BFFs because we're sure you're not going to want to pass up the opportunity for a fun mate's break in this swanky villa.
There's space for everyone to get a good night's sleep with five stylish bedrooms (three of which are ensuite), a games room, lounge, and gourmet kitchen.
Outdoors, you're sure to be wowed by the big swimming pool and Jacuzzi in your expansive private garden. There are high-class furnishings throughout, and other highlights include a gas BBQ, balconies, and awesome views.
Places to Visit Nearby
Poipu Beach
Poipu Shopping Village
Kiahuna Beach
Final Thoughts on Hawaii VRBOs
With so many amazing VRBOs in Hawaii to suit all tastes, we're sure you're keen and eager to start planning your dream vacation.
Keep it simple in a rustic cottage, or splash out for a stay in a luxurious penthouse or villa, you can even live the high life on a swanky yacht.
Whether you're dreaming of decadence, or hoping to lap up an authentic island ambience, VRBO has got the place for you. No matter if you're planning a romantic getaway for you and your love, a solo escapade, a mate's break, or a family vacation, we're confident you'll find the best VRBO in Hawaii to make your trip one to remember.
If you're coming to Hawaii from overseas don't forget to consider taking out travel insurance for your stay; your peace of mind is priceless!
I have been using World Nomads for some time now and made a few claims over the years. They're easy to use, professional and relatively affordable. They may also let you buy or extend a policy once you've started your trip and are already abroad which is super handy.
If there's one insurance company I trust, it's World Nomads. To find out why I use World Nomads, check out my World Nomads Insurance review.
---
Find out how YOU can support the site.
We work hard to put out the best backpacker resources on the web for free! It's all about helping out our tribe of awesome backpacker readers (that's you!). Please visit the link to find out how you can help keep the site going 🙂
For the sake of transparency, some of the links in our content are affiliate links. This means that if you book your accommodation, buy a piece of gear, or sort your insurance through our link, we earn a small commission at no extra cost to you. We only link to stuff that members of the Broke Backpacker team has actually used and never endorse products or services that are not up to scratch. Thanks for your support!