Hawaii, is an absolute stunner! I mean, seriously, this place is like a slice of paradise dropped right on Earth. It's hands down one of the most mind-blowingly gorgeous spots you'll ever lay your eyes on. And let me share a secret with you, you can never get enough of Hawaii's awesomeness. I bet there's no such thing as too much of this good stuff, especially when it comes to soaking up the magic of these islands.
Comprised of multiple islands that each have plenty to offer, the Hawaiian islands are a paradise of tropical beaches with clear blue waters, mountains, active volcanos, warm waterfalls, some of the best surfing and diving in the world.
There's so much beauty you will be spoilt for choice, making it nearly impossible for you to know where to stay in Hawaii.
That is where I come in.
Each island in Hawaii, has its own unique vibe, bucket list of activities, and heck, even weather! Can ya wrap your head around that? It's like diving headfirst into a whole new universe on each island. So, get ready for an epic adventure as I guide you through the mysterious realm of Where to stay in Hawaii.
Looking for a quick pick of where to stay while backpacking Hawaii? I've got you covered with my favorite places.
Best Holiday Villa in Hawai'i: Naupaka Breeze
This huge, clean, and open-plan villa in the north of O'ahu sleeps up to 14 guests – hopefully, that's enough for your group! Accommodating month-long stays, it is perfect for Digital nomads. The back of the villa looks right over rugged, wave-battered cliffs. If you've never fallen asleep to the sounds of waves, trust me that it's one of the best kinds of sleep.
This small sand-side home is built in a traditional Hawaiian style. It lacks luxury but it's heaven for vacationers who enjoy outdoor eating and waking up to the sunrise. Every perfect day will start with a morning cup of coffee in the backyard with soft early light over the ocean. In a word: bliss.
The house sleeps 6; perfect for a family or group of friends. It's on the north shore of O'ahu, near Waimea Bay and a few popular surf schools.
An intimate and friendly hostel near the pulsating heart of Waikiki, Seaside Hawaiian Hostel Waikiki has mixed and female-only dorms. There are lockers (you'll need your own padlock) and Wi-Fi is available in common areas.
Shared spaces include bathrooms, a kitchen, a common room, and a terrace. There's a free breakfast each morning, and you can borrow snorkeling equipment and boogie boards or rent a surfboard to try and harness the power of the sea.
The Sheraton Waikiki is just a couple of minutes' stroll from the beach. There are three terrific restaurants within the hotel as well as a food market. Book a range of spa treatments, work out in the gym, cool down in the swimming pool, zoom down the water slide, join a yoga class, take a personal training session, and relax in the hot tub.
Each room is ensuite with a balcony, desk, TV, and video games. Parents are sure to appreciate the child-minding services.
Hawaii may be a US state, but it is unlike anywhere else in the nation. There are eight tropical islands within Hawaii, 5 of which you can choose from when you are looking for your dream beach vacation spot.
The first four on my list are the most popular tourist destinations in Hawaii but don't disregard the smaller islands too quickly, they are equally as magnificent.
O'ahu is home to the state capital and is an energetic and vibrant island. As well as a plethora of sleeping, dining, drinking, and shopping options, it also has great beaches, cultural sites, and a range of activities to suit all tastes. Honolulu (the capital) has Hawaii's largest population, and more of a city feel. It is surrounded by many of Hawaii's most luxurious villas for those looking for peace and quiet. O'ahu is the easiest island to get around via public transport and has the largest hostel scene. It's also Hawaii's most expensive island.
Maui offers a much more laid-back appeal. You have the opportunity to engage in snorkeling activities, where you can observe sea turtles and various other marine creatures. It is one of the most popular islands and attracts many couples and honeymooners. If you're seeking luxurious bliss, Lana'i is ideal.
Kaua'i's ancient landscapes suit fans of the great outdoors, it is just as known for its lush mountains as its beaches.
The Big Island of Hawaii, not to be confused with Hawaii the name of the state, is the largest island in this archipelago. It is a geothermal wonderland and home to 4 out of the 5 major climate zones in the world, and 8 out of 13 of the sub-zones! It is famous for having the most active volcano in the world, the Kilauea volcano.
Moloka'i offers a taste of rural and traditional life.
the Hawaiian islands are filled with so much beauty and history, it is so much more than just a tourist destination.
Whether you're seeking memorable immersions in nature, a thriving night scene, dazzling beaches, family fun, romantic idylls, or something else, Hawaii offers it all. Here are the places to consider when planning your trip to Hawaii.
1. Maui – Where to Stay in Hawaii for First-Timers
Maui is the island most often associated with Hawaii, with postcard-worthy views, world-class beaches, and plenty to do by day and by night. Fairly peaceful and relatively undeveloped, enjoy a little slice of paradise and natural beauty. It'll be easy to see why so many people flock to Maui year after year.
Since it's a sin to visit the state without staying at least one night on this island, these are the best places to stay in Maui for a memorable stay.
Modern, clean, and right on the ocean – seriously, the views from the living area remind me of being on a cruise ship: it's like living on top of the water!
This home can sleep up to 9 guests, but realistically fits 6 comfortably. This way, everybody can enjoy the patio at once.
The condominium has all the vacation fixings: a shared outdoor swimming pool and grill station. The owner has also left you boogie boards and other beach toys for the kids.
Located in the old capital of Lahaina, Hakuna Matata Hostel is a chilled-out spot. There are mixed and female-only dorms as well as private rooms. You can mingle with other travelers in the indoor and outdoor common areas, and make your own meals in the shared kitchen.
There's tons of equipment that you can use to enhance your stay, and the facilities here are top-class. Ultimately, Hakuna Matata stands above the rest of the hostels in Maui.
Close to the beach, this stunning luxury hotel boasts a spa, fitness center, tennis courts, swimming pool, and restaurant. Lavish suites are available to suit different group sizes, all with everything you need to feel right at home.
The bathrooms are elegant and stylish with a spa bath. There's no need to worry about coming back sandy thanks to the washing machine and dryer in each suite.
Top Things to Do on Maui
Go snorkeling off Keawakapu Beach to see the many submerged antique cars in the artificial reef, or snorkel at Coral Garden to be awed by the underwater world.
swim with sea turtles at Turtle Town.
Learn more about local art and history at the Bailey House Museum.
Watch a performance at Maui Cultural Center.
Take a walking tour of the fragrant Ali'i Kula Lavender Farm.
Drive the scenic road to Hana.
Sample local spirits and learn more about distilling processes at Hali'imaile Distilling Company.
Get an adrenaline rush with a ziplining adventure.
2. The Big Island – Where to Stay in Hawaii on a Budget
Big Island is, as the name suggests, Hawaii's largest island. The volcanic land offers some of the state's cheapest accommodations, making it an amazing place to stay in Hawaii on a budget.
Not only does the Big Island have affordable accommodation, but it also has incredible tree houses, which guarantee a unique stay. Take a look at some of the best treehouses in Hawaii, you'll be surprised to find that a number of them are budget-friendly!
There's plenty to enjoy here, from beaches and nature to culture and history. It is also home to the state's only World Heritage Site and one of the USA's most exciting National Parks – Hawaii Volcanoes National Park. Consequently, Big Island is home to most of Hawaii's eco-friendly accommodations.
Eco-friendly, scenic, and comfortable, this Tree House is one of the best treehouses in Hawaii. With a clean modern style, and magnificent tropical surroundings, it is a stunning setting for a romantic getaway or off-the-grid stay.
Made with natural materials and away from the crowds of the island, if you are looking to disconnect, this is where to go!
Volcano Village has the most unique places to stay on the Big Island (and maybe all of Hawaii). This cozy cottage is close to town and the Hawaii Volcanoes National Park, but the property feels secluded and private.
This cottage-cabin hybrid boasts the luxuries that a stay at a fancy resort doesn't – an outdoor sauna (from Finland), a large jacuzzi, and FOUR indoor fireplaces! I don't know how many fireplaces you need for a three-bedroom vacation rental in Hawaii, but four seems like enough.
A beautiful place to stay in Hilo, The Big Island Boutique Hostel is safe, secure, clean, and friendly. The hostel and rooms are accessed by code pads, and there are lockers to keep your belongings safe.
There are mixed and female-only dorms and private rooms for two. There's a basic kitchen for some DIY meal prep, as well as a bar and a cool common room. A book exchange, clothes swap, free Wi-Fi, luggage storage, and parking add to the fun and convenience.
Volcano Eco Retreat is a luscious, tropical haven. With separated bungalow-style suites, hot tubs, activities, and magnificent landscapes, it is a beautiful place to stay with your loved ones.
Escape the Big Island crowds and enjoy basking in the natural beauty. Eco-friendly, with breakfast included and free bicycle usage, it has everything you need for a peaceful retreat.
Top Things to Do on the Big Island
Experience the magic and wonder of Hawai'i Volcanoes National Park on a guided tour, with its hiking trails, ancient petroglyphs, rainforest, desert, craters that send plumes of smoke into the air, beaches, and a lava lake.
Stargaze at Mauna Kea, is an unforgettable experience on any Hawaiian vacation.
Marvel at the natural splendor of the Waipi'o Valley.
See an abundance of colorful marine life with a spot of snorkeling at Kealakekua Bay.
Tour Hulihe'e Palace, a former royal palace on the sea.
Hike to the Kilauea Iki crater and watch glowing lava at sunset.
Go night swimming with manta rays.
3. O'ahu – Where to Stay in Hawaii for Families and the Best Nightlife
The liveliest of Hawaii's islands, staying on O'ahu is the best for both families and nightlife lovers. There are many places to enjoy by day and night, with something to suit people of all ages and with all kinds of interests. The North Shore is one of the best surfing spots in all of Hawaii, and the famous Diamond Head is also on O'ahu.
It's also one of the best places to stay in Hawaii for people who wish to stay for a longer period with affordable accommodations available for a month or longer.
This quaint studio has everything you need for a relaxing stay including a kitchenette, air-conditioning, and comfortable furnishings.
For up to 2 guests, it is ideally located in a quiet neighborhood. Enjoy the shared outdoor swimming pool, breezy balcony, and peaceful setting for a memorable stay.
A fun and friendly O'ahu hostel close to Waikiki Beach, Beach Waikiki Boutique Hostel is a top spot to meet other people and explore. There are tours and shuttle services throughout the week, and you can join in with free pizza nights on the terrace.
Breakfast is also free! Catch up with your washing, surf the free Wi-Fi, and cut costs further by making your own basic meals in the kitchen. This is one of the best hostels in Oahu.
Turtle Bay is a paradise for adventurers! this resort offers endless opportunities for excitement. Just a stone's throw away, you'll find captivating historic landmarks and popular attractions like Haleiwa town, the Polynesian Culture Center, and legendary surf breaks like Banzai/Pipeline and Waimea Bay. You can even snorkel with sea turtles nearby.
Top Things to Do on Oahu
Pay your respects at the Arizona Memorial, a place that remembers those who lost their lives during the Second World War.
Visit the ill-fated Pearl Harbour.
Soak up the harbor views from the top of Aloha Tower.
Go on a yoga retreat to reconnect your mind in the most beautiful setting.
Visit the replica Japanese temple in the Valley of the Temple.
Admire the scenic views from the Diamond Head Walk.
Indulge in the traditional local dish of poke.
Learn more about the Polynesian culture at the Bishop Museum.
Watch the fireworks from Hilton Hawaiian Village every Friday night.
4. Kaua'i – Where to Stay in Hawaii for Nature Lovers
Although everywhere in Hawaii has incredible scenery and landscapes, Kaua'i is just outstanding. Wild and undeveloped, it has something of an air of ruggedness and mystery that can be difficult to find in places that are more in the spotlight – staying in Kaua'i is a truly unique experience!
With fabulous nature and picturesque beaches, it's a perfect place for anyone who loves exploring. Break away from the crowds and discover why I think Kaua'i is so special.
Idyllic Vacation Home: Ka Makana
This vacation home is in a quiet corner of Hanalei – perfect for a family with a car who wants a peaceful place to rest, recover and cook their own meals between outdoor excursions. The home is in the suburbs but once inside, it doesn't feel that way: green foliage and volcano views come through the windows, reminding you that you're on vacation and have a whole island to explore!
The home has three spacious bedrooms, all with decent views. The master takes the cake though, with a private porch and one of those cute basket swings!
For the more adventurous few among you, resorts and villas may not be up your street – check out this Camper! You can rock up to any of Kauai's beachfront camping sites and enjoy undisturbed starlight views from the car-top tent.
Lihue is a beautiful place to stay, and The Kauai Inn is a charming luxury hotel in the quaint town. Close to the beach and within easy reach of the airport, it has rooms that can accommodate two, three, or four guests.
Every tropical-themed room has a private bathroom, TV, microwave, fridge, and phone. Wi-Fi can be accessed in public areas. Free tea and coffee can be enjoyed in the pavilion, and there are BBQs for some alfresco cooking and dining.
The gorgeous gardens and inviting swimming pool provide even more reasons to book a stay here.
Top Things to Do in Kaua'i
Hike the stunning Waimea Canyon, complete with craggy gorges, soaring peaks, lush valleys, and interesting flora and fauna. Or take a sightseeing flight overhead.
Take a tour of the fun Kilohana Plantation and try the locally produced rum.
Spot numerous birds at Kilauea Lighthouse.
Admire nature's wonder at Limahuli Garden and Preserve.
Be blown away by the majesty of the cascading Wailua Falls.
Follow the quiet and scenic two-mile-long Maha'ulepu Coastal Trail.
Picture this: You're hiking along stunning trails, catching the perfect wave, or diving into vibrant underwater wonders. But, uh-oh, accidents happen.
ALWAYS sort out your backpacker insurance before your trip. There's plenty to choose from in that department, but a good place to start is Safety Wing.
They offer month-to-month payments, no lock-in contracts, and require absolutely no itineraries: that's the exact kind of insurance long-term travellers and digital nomads need.
SafetyWing is cheap, easy, and admin-free: just sign up lickety-split so you can get back to it!
Click the button below to learn more about SafetyWing's setup or read our insider review for the full tasty scoop.
What is the best month to go to Hawaii?
(September to November): Fall in Hawaii is characterized by pleasant temperatures and fewer crowds compared to summer. It's an ideal time to visit if you want a more relaxed experience. September and October can have warm ocean waters, making it great for swimming and snorkeling.
Is it worth going to Hawaii?
Whether you're an adventure seeker, a nature lover, or simply looking for a tropical paradise to relax and unwind, Hawaii offers an experience like no other. It's a destination that captivates the senses, rejuvenates the spirit, and creates memories that will last a lifetime. Don't miss out on the magic of Hawaii—it's definitely worth the visit!
What is the best way to see Hawaii?
Renting a Car: Renting a car gives you the freedom to explore at your own pace and venture to off-the-beaten-path destinations. It's a great option if you want to explore different parts of a single island, discover hidden beaches, visit local attractions, and enjoy scenic drives.
Is Hawaii very expensive?
In my opinion, you can totally embrace the broke backpacker lifestyle anywhere you go! However, it's important to note that Hawaii is widely acknowledged as a pricier destination. The cost of living in Hawaii tends to be higher compared to many other places in the United States, mainly due to factors such as steep transportation taxes, and importing goods and resources.
Where is the best place to stay in Hawaii for the first time?
If you're a first-time adventurer in Hawaii and counting those precious pennies, look no further than the island of Oahu. This gem is where it's at! Oahu is not only home to the state capital, Honolulu, but it also serves up a delightful mix of beaches, vibrant city vibes, and cultural immersion.
You could spend months exploring just one of the Hawaii islands, let alone all of them! If you really can't decide where to stay in Hawaii, I think Maui is perfect for first-timers and beach lovers alike.
Kauai Island is great for hiking and is home to spectacular waters. If you're worried about your travel costs, don't be – Hawaii doesn't have to be expensive! If you plan ahead and make the right choices, you can visit the islands and all of their hotspots even on a budget!
Oahu is the most convenient island for solo travelers, families, and groups alike. The Big Island is twice the size of Oahu and has lots to see as well!
Ultimately, you can't go wrong! All of the Hawaiian islands are abundant with natural beauty, and the beautiful beaches offer a slice of tropical paradise.
Do you own an awesome hostel, hotel, or apartment? Want to be featured on our list? Email [email protected] to find out how.
Updated June 2023
---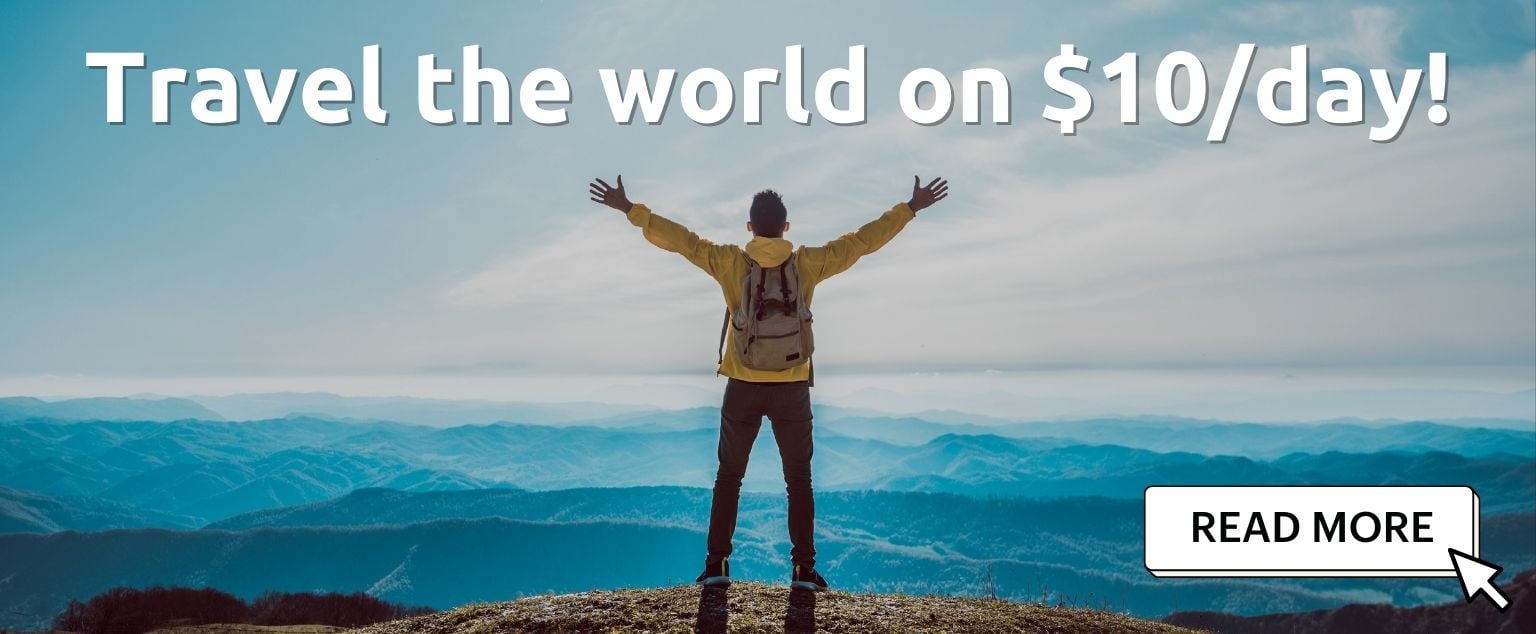 And for transparency's sake, please know that some of the links in our content are affiliate links. That means that if you book your accommodation, buy your gear, or sort your insurance through our link, we earn a small commission (at no extra cost to you). That said, we only link to the gear we trust and never recommend services we don't believe are up to scratch. Again, thank you!