Hawaii invokes images of sprawling white sand, pristine water, and lush tropical growth – and Kauai certainly fulfils all those dreams. Often known as the "Garden Island" or "The Garden Isle," Kauai is the fourth largest island in Hawaii.
Today, much of the island is protected from development but you'll still find some great Kauai accommodation options no matter your budget or preferences.
Kauai isn't as popular as other islands in Hawaii, so you might have trouble finding out where to stay.
Check out our easy Kauai neighborhood guide to find the area that suits you, at the right price. And then you can just get on with enjoying this tropical beach destination!
As one of the Hawaiian Islands, Kauai is a buzzing spot for tourists. The island hosts some of the most unique accommodations in Hawaii – including trendy Hawaiian treehouses! These are our favorite recommendations for places to stay in Kauai.

Unlock Our GREATEST Travel Secrets!
Sign up for our newsletter and get the best travel tips delivered right to your inbox.
For staying in Kauai for one night or longer, this studio is a great choice. It has enough space for 4 guests in the surroundings of unprecedented beauty and luxury. Just steps from the beach, the studio features a kitchenette, private lanai, and access to the building's pool, spa, BBQs, tiki bar and free onsite parking. It is one of the best Airbnbs in Kauai!
Located close to everything, this hotel is a great choice for nightlife. It offers lots of facilities like a Jacuzzi, outdoor pool, free parking, a kids' pool, golf course, and beauty center. There's also a terrace and BBQ area on site so you can enjoy a meal outside in the gorgeous weather!
This hotel is right on the beach! There are sprawling gardens, sunny terraces and 2 grand swimming pools. Kauai Beach Resort has every type of bedroom to meet every budget – from solo travelers to families with kids.
There are also some stunning beach houses and epic VRBOs in Kauai for a comfortable and homely stay.
FIRST TIME IN KAUAI
FIRST TIME IN KAUAI
Poipu
Poipu is located on the South Shore of Kauai and is a little quieter than other areas. It's also more atmospheric, with a beauty and relaxing atmosphere that's difficult to match.
ON A BUDGET
ON A BUDGET
Lihue
Lihue is the second largest town on the island and the best neighborhood in Kauai to stay in if you're on a tighter budget.
FOR FAMILIES
FOR FAMILIES
Kilauea
Kilauea is on the North Shore and offers unparalleled natural scenery, which makes it a great choice when you're deciding where to stay in Kauai for your first time.
NIGHTLIFE
NIGHTLIFE
Hanalei
Hanalei is on the North Shore and is probably the most popular area for tourists on the island. You'll find a huge variety of travelers in this area, from families to surfers, and people looking for a luxury experience.
Princeville
Princeville
COOLEST PLACE TO STAY
If you want a more upscale experience, then Princeville is the place to stay in Kauai. It's adjacent to the Hanalei Beach area and offers a quieter, more luxurious experience close to all the action. Princeville is filled with upscale beach resorts and intricately designed community houses and condos.
No matter where you stay in Kauai, you'll be surrounded by stunning beaches, incredible mountain peaks, massive rainforests, and lots of wildlife. Whether its your first or tenth visit, the island never fails to enchant.
Kauai is protected against development, and is dotted with small towns, each with their own unique attractions and appeal. All you have to do is decide what you really want to do during your beach vacation!
The first place to consider is Poipu. It is a quieter area on the South shore, that has easy access to the beach and natural attractions. If you don't want to face the crowds, this is one of the best areas to stay in Kauai. There are many affordable bed and breakfasts in Kauai, and a lot of them are in this charming town.
Lihue is another of the quieter areas, and offers a good range of Kauai's best budget accommodation. This small town is more local, but it still offers great beach access and is close enough to more atmospheric towns. Along the East coast, it has everything you need for a fun-filled getaway.
The best area for families in Kauai is Kilauea. It's a beautiful little town, surrounded by some of the best scenery on the garden isle, as well as lots of outdoor activity opportunities. There are some excellent villas in Kauai that are perfect and private for families.
Next up we have Hanalei, the most popular town for travelers of all kinds. You'll find everyone from new-age seekers to surfers looking for the perfect wave in this town. It has a great mix of nightlife, culture, and nature attractions. On the North shore it is close to lots of Kauai's top must-see spots, don't forget to stop by Hanalei Bay too.
Finally we have Princeville, one of the coolest places to stay in Kauai, if you can afford it. Along the North shore, it is jam-packed with amazing accommodations, top rate restaurants, and magnificent nature.
There is a vacation rental in Kauai for everybody!
Kauai's 5 Best Neighborhoods to Stay in
Just like the different neighborhoods in Hawaii, the garden island Kauai has a lot of cool areas.
Whether you're a broke backpacker exploring on a budget, traveling with a family, or are looking for a little luxury, here are the best areas to stay in Kauai.
#1 Poipu – Where to Stay for Your First Time in Kauai
Poipu is located on the South shore of Kauai, and is a little quieter than other spots. It's super atmospheric, with a beautiful and relaxing vibe that's difficult to match. Poipu is one of the most popular attractions on the South shore, and is one of the best coastlines in the country. If you're searching for gorgeous beaches, this is an excellent location.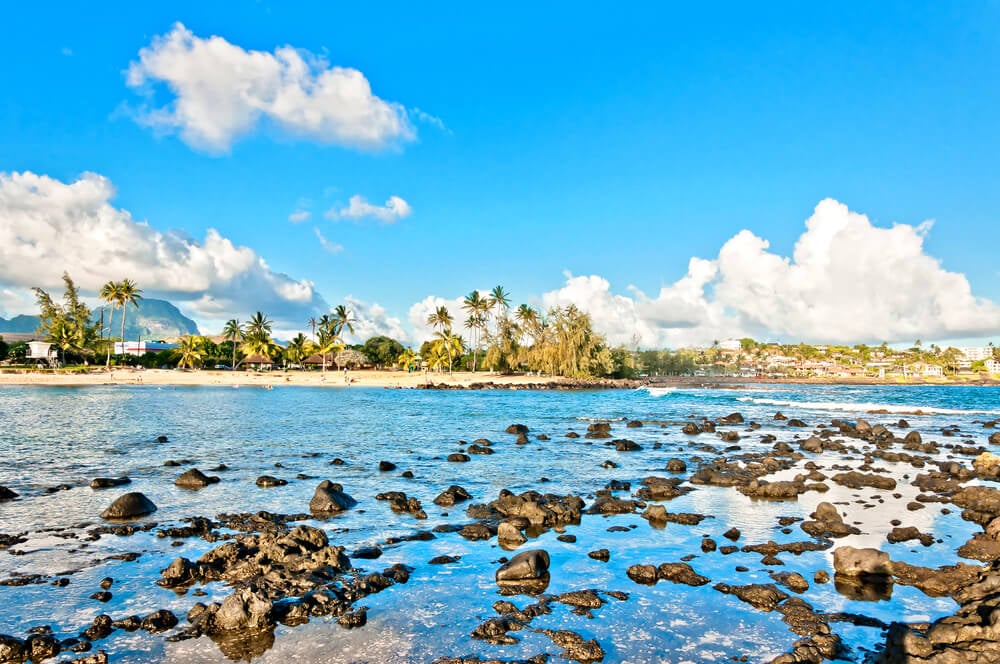 Poipu has lots of water activities like paddle-boarding, sailing, and snorkeling in its warm, turquoise water. The golden sand beaches are seemingly endless. The main beach is lined with Poipu beach park, picnic areas, lifeguards, and showers just to make your visit more convenient.
The collection of shops and restaurants makes Poipu an hotspot for first time visitors and those looking for a relaxing stay.
Things to See and Do in Poipu
Spend a day in Poipu Beach park swimming, snorkeling, or having a picnic.
Go sailing, snorkeling or paddleboarding along Shipwreck Beach.
Get your adrenaline pumping on a zipline adventure.
Check out the area's history at the Koloa Sugar Mill.
Marvel at the views at the Sprouting Horn lookout.
Take lots of photos of the beautiful sandstone sea cliffs of the Makawehi Lithified Cliffs.
Try out surfing with a lesson on Poipu Beach.
For those visiting Kauai on a budget, this is a good mid-range place to stay. It's centrally located and has a pool, sauna, babysitting services, massage services, and a BBQ area. There's a poolside bar, as well as a restaurant for beautiful evening meals.
This hotel is one of the best places to stay if you want a little luxury. It has 5-star facilities like an outdoor tennis courts, a waterfall pool, an indoor pool with water slides, a fitness center, and a beauty center. In fact, there are so many facilities that you could spend all day at the hotel! Let's not forget the pool bar and restaurant.. This Kauai beach resort is fantastic!
Best Airbnb in Poipu: Dunson Kauai Vacation Condo
Located in a quiet, local area, this condo is ideal for couples or families. It's surrounded by acres of beautiful gardens, has a newly remodeled kitchen, and onsite amenities like a BBQ, restaurant, beach hut, workout facilities, outdoor pool and onsite surf school. It's a homey vacation rental in Kauai.
Dunson Kauai Vacation Condo is one of our favourites in Kauai but they're not taking guests right now. We're not sure if they're closed for good but we hope they'll come back soon.
Is This the Best Travel Pack EVER???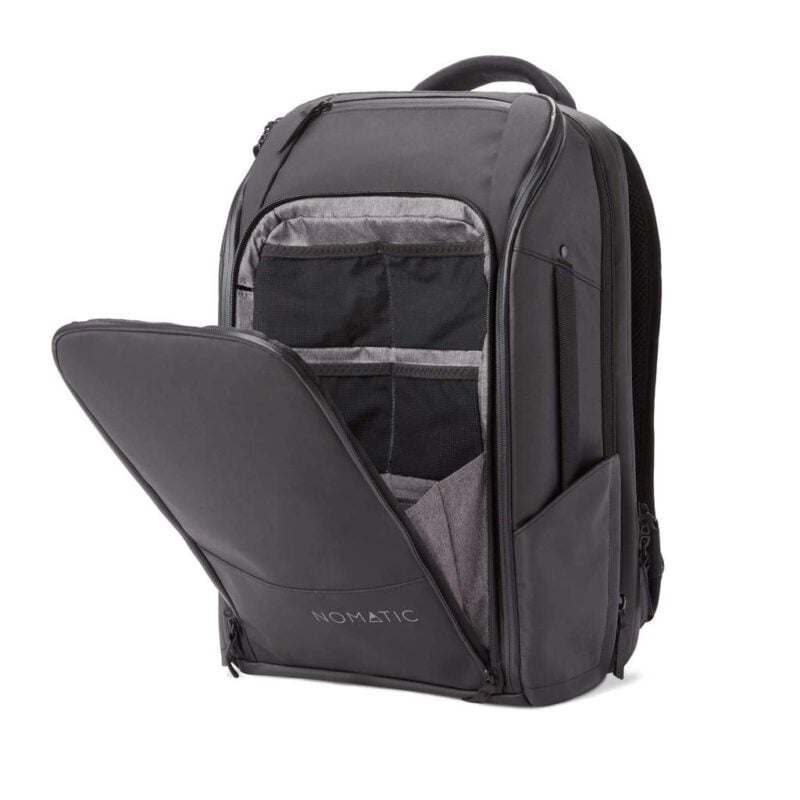 #2 Lihue – Where to Stay in Kauai on a Budget
Lihue is the second largest town on the island, and a budget haven. Hawaii backpackers don't need to worry about breaking the bank. It sees fewer tourists than other areas, but still has enough amenities like shops and restaurants to be a convenient place to stay.
It is a more local area, founded by sugar planters, and remains a fairly small, simple place, where the residents go about their daily lives.
It's the county seat of Kauai, and contains several government establishments. It's not as picturesque as other towns, but is convenient and offers cheaper accommodation.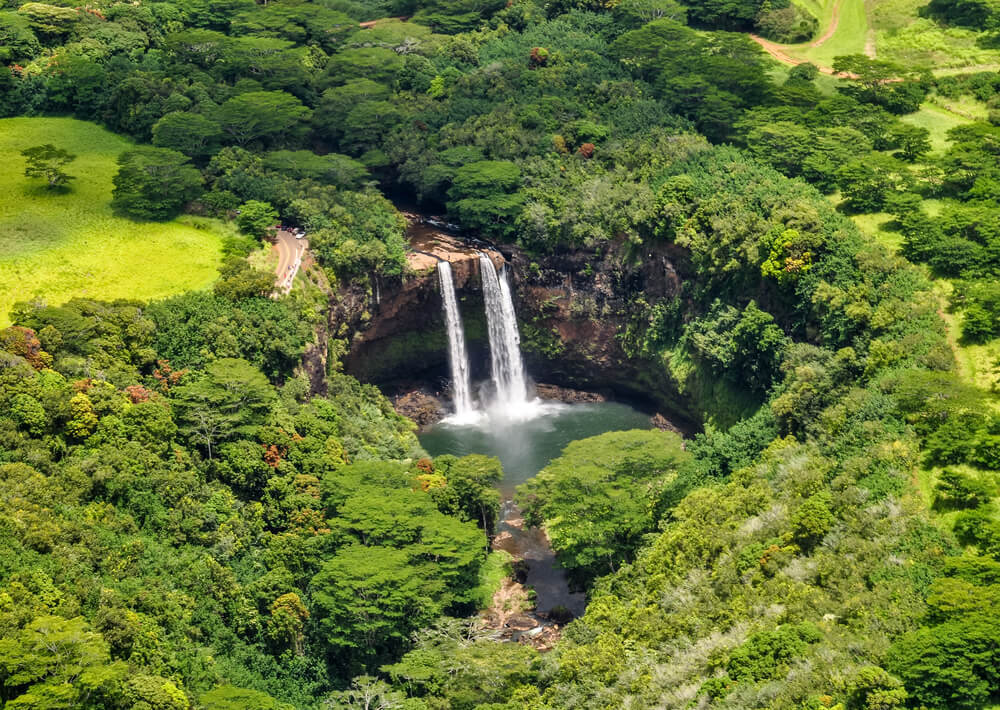 That's not to say that Lihue is completely boring, or devoid of charm. You can pick up some amazing, bargain souvenirs and incredibly cheap but tasty meals. One of the island's most beautiful beaches, Kalapaki Beach, is close by too.
Things to See and Do in Lihue
Head down to Kalapaki Beach for beautiful views.
Spend some money at the Harbor Mall or Anchor Cove Shopping Center.
Check out the local eateries like Konohiki Seafoods or Rob's Good Times Grill.
Enjoy some swimming, surfing, or paddle boarding on the quieter beaches.
Check out the Alekoko Fishpond, a 1000-year-old Hawaiian aquaculture reservoir.
Spend the day on Ninini Beach and check out its Lighthouse, which has been in operation since 1897.
Take a trip out to see Waimea Canyon, Wailua Falls, and Wailua River for an unbeatable natural experience.
Take a stunning private flight over the island for magnificent views.
A roomy condo with incredible amenities and homey facilities, this spacious Airbnb is the perfect place to stay for a family on a budget. With ocean views, a fully equipped kitchen, and comfortable living areas, you will quickly feel at home in the plush space.
For its very reasonable price, this hotel offers beautiful, lush surroundings and comfortable rooms with all the essentials. It is close to local attractions like Menehune Fishpond, and has all the facilities you would expect from luxurious Kauai resorts.
This hotel offers 5-star accommodation close to local attractions and restaurants. The rooms have ocean or garden views, and all the amenities you'll need for your stay. It boasts tennis courts, a rooftop terrace, outdoor pool, water slides, childcare, and activities. There's also a gym, restaurant, and bar on site.
#3 Kilauea – Best Neighborhood in Kauai for Families
Kilauea is on the North shore, and has unparalleled natural scenery. In fact, the whole North Shore is filled with awe-inspiring waterfalls, towering mountain ranges, and lush tropical rainforest.
The town of Kilauea is charmingly rustic, filled with tropical fruit stands, and stone houses. And it's rolling cliffs hide the homes of celebrities like Bette Midler and Sylvester Stallone.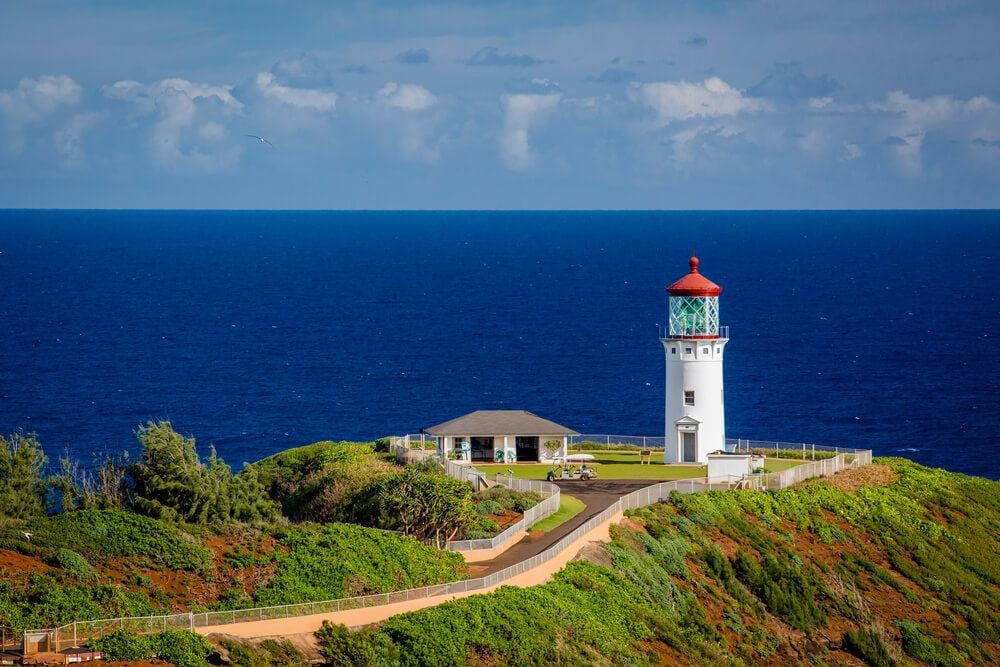 Kilauea is one of Kauai's best neighborhoods if you're looking for local charm. It has plenty of historic and cultural attractions, as well as budget and luxury accommodations. There are plenty of popular restaurants in the area, so you'll be spoiled for choice when it comes to eating out!
Things to See and Do in Kilauea
Learn more about the local animals at the Kilauea Point National Wildlife Refuge.
Just wander the streets, buying fresh tropical fruit and marveling at the little houses.
If you're looking for a bargain, step into The 1892 Kong Lung Company, the oldest general store on the island.
Order a pizza at Kilauea Bakery and Pau Hana Pizza.
Hike up to Larsen's Beach for isolated and beautiful scenery.
Take a picnic down to Anini Beach where you'll find BBQ areas and picnic tables.
Take the trail along the Na Pali Coast until you come to the romantic Ke'e Beach.
Don't miss the Hono'Onapali beach, said to be one of the most spectacular in Hawaii.
No Kauai neighborhood guide would be complete without this unique offering. It's a small cottage separated from the main house, surrounded by lush farmland. The area is charmingly landscaped to ensure your privacy, and the cottage itself is bright and airy, and includes a kitchenette.
Encompassed by sprawling lush jungles and vast rolling landscapes, Hale Lani Home is a magnificent place to stay in Kilauea. With a beautiful stone home and sunny gardens, it is a great place to soak in the beauty of the setting. This spot is perfect for a romantic escape.
Best Luxury Hotel in Kilauea: Ka Hale Olu
Very modern and comfortable, Ka Hale Olu is a sprawling private home with 4 bedrooms for up to 10 guests. Ideal for an extravagant getaway with your loved ones, it has a lush green garden, all just a few minutes walk from the beach.
The Future of the SIM Card is HERE!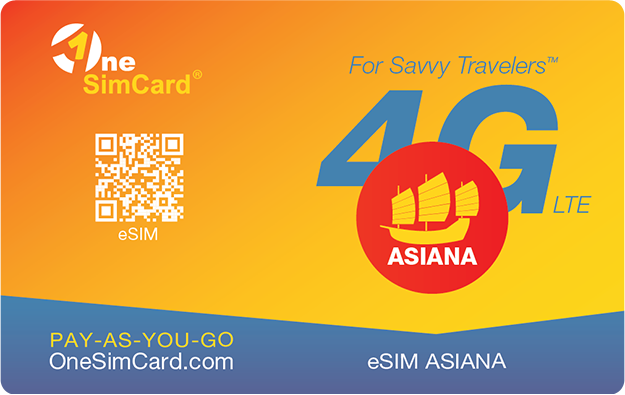 A new country, a new contract, a new piece of plastic – booooring. Instead, buy an eSIM!
An eSIM works just like an app: you buy it, you download it, and BOOM! You're connected. It's just that easy.
Is your phone eSIM ready? Read about how e-Sims work or click below to see one of the top eSIM providers on the market and ditch the plastic.
Buy an eSIM!
#4 Hanalei – Best Area to Stay in Kauai for Nightlife
Hanalei is on the North shore, and is probably the most popular area for tourists on the island. You'll find a huge variety of travelers, from families to surfers, and people looking for a luxury experience. It is the ideal place to stay if you're looking to enjoy nightlife. It's filled with restaurants and bars to fill your long holiday nights.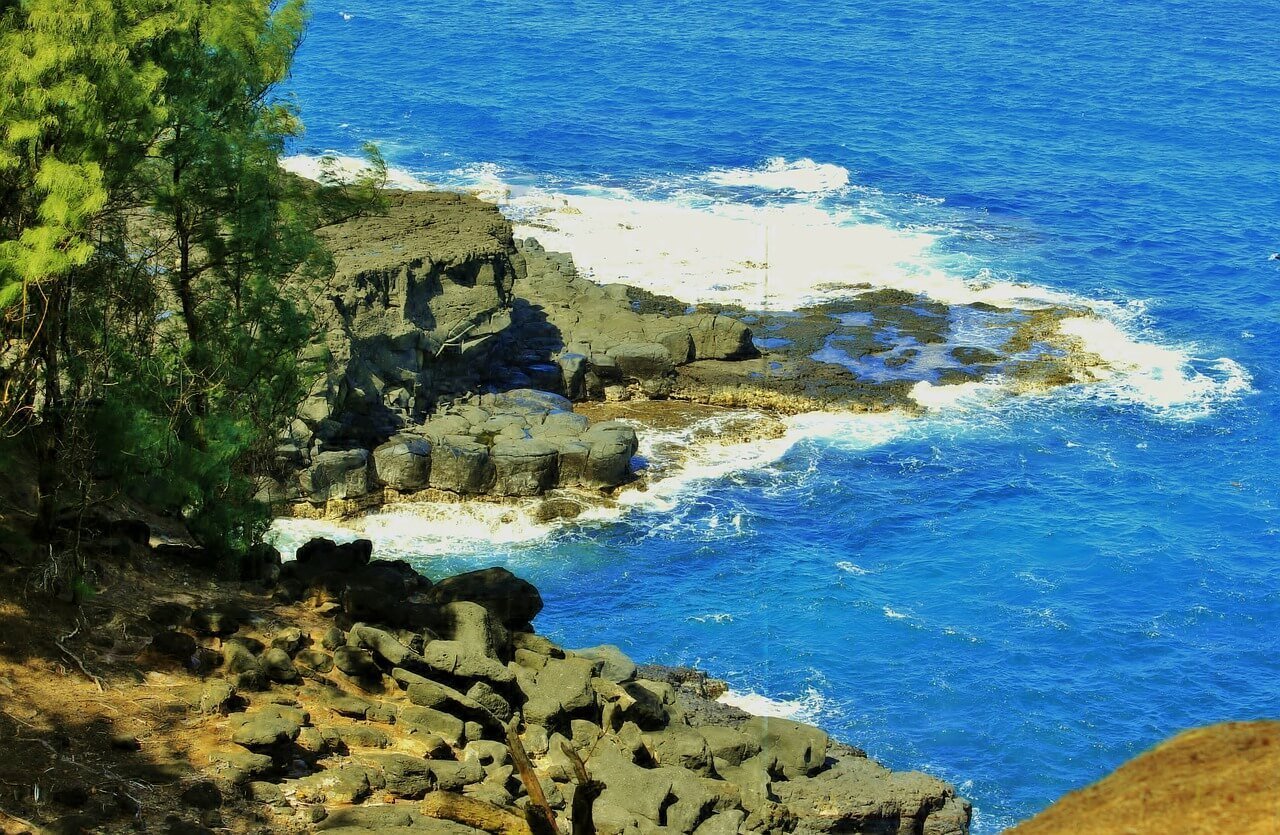 Hanalei is also a good spot for families, solo travelers, and people who want to experience Kauai's local culture. There are several important historic sites in the town, as well as local art galleries and interesting, unique shops. The town offers a range of accommodation options, so you'll be able to find somewhere to stay that suits you whether you're looking for a hotel or a hostel in Kauai.
Things to See and Do in Hanalei
Take a stroll along the iconic Hanalei Pier to do some people watching.
Wander through the incredible Limahuli Garden and Preserve, where you'll find 17 acres of immaculate landscapes.
Head up to the Hanalei Valley Overlook for astonishing views.
Spend some time at Anini Beach, or Tunnels Beach.
Check out Haena Beach Park or Hanalei Beach Park for a great combination of beach and green spaces.
Take a trip to see Mokuaeae Island and its array of birdlife.
The best place to stay if you want to be close to everything, this cottage is a clean, reasonably priced place to stay in the heart of Hanalei. It's small, but contains everything you'll need during your stay and is only one block from the beach! You'll get the entire historic home to yourself, which includes a lanai and kitchen.
Kauai resorts don't get much better than this! Showcasing a classic Hawaiian style with wooden furnishings, jungle surroundings and luxurious facilities, Hanalei Colony Resort is a beachfront haven. Ideal for families, groups of friends, or romantic escapes, it is a scenic beauty!
This huge private home has everything! Perfect for families traveling with kids, there are plenty of games in the house – including a foosball table and ping pong table. Lounge in the private Jacuzzi, surf the nearby beaches, or soak in the peaceful atmosphere of the lush surroundings.
#5 Princeville – The Coolest Place to Stay in Kauai
If you want a more upscale experience, then Princeville is the place to stay in Kauai. It's adjacent to the Hanalei Beach area and offers a quieter, more luxurious experience close to all the action. Princeville is filled with upscale beach resorts and intricately designed community houses and condos. The whole area has a pleasingly elegant aesthetic.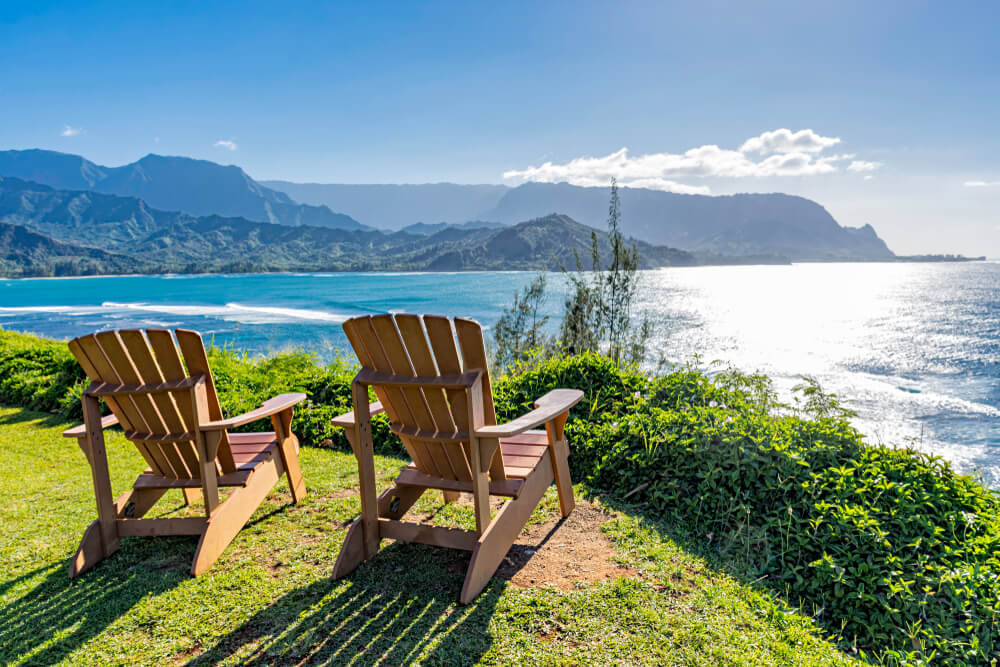 The area has easy access to all the beach attractions of Kauai, too! It's located along Pali Ke Kua Beach and there are several other popular beaches nearby. Just be careful as the beaches generally aren't safe in winter and some of them don't have lifeguards. If you aren't a strong swimmer, it's probably safer to stay on the shore.
The shopping and eating are awesome as well, which makes it a great choice for visiting Kauai with kids.
Things to See and Do in Princeville
Check out the beautiful Pali Ke Kua Beach.
Make sure you visit the Queen's Bath, a natural pool sliced out of a lava shelf where you can see an astonishing collection of marine life.
Go swimming at Hideaways Beach and check out its incredible barrier reef.
Wander around the neighborhood and check out all the work that went into designing the community.
Head up to the Waikapalae Wet Cave and Manini-holo Dry Cave for incredible pictures.
Explore the Princeville Botanical Gardens.
Located in the best neighborhood for a luxurious experience, this condo is beautiful, newly renovated, and offers complete privacy. It's suitable for 2 guests and includes a kitchen, lanai, and common BBQ area. It's also close to the beach and lots of chances to enjoy water activities!
For luxury at a great price, this hotel is located close to everything. It has a Jacuzzi, sauna, outdoor pool, spa, and babysitting services, and will suit almost every type of traveler. There's even a library on site, as well as beautiful gardens and rooms with all the essential amenities.
This resort is stunning! It has magnificent gardens, magical Hawaii landscape views, and lots of luxurious facilities. With the option 1 and 2 bedroom suites, it is the perfect place to stay for a family or couple in Kauai. Explore the beauty of the island, with your own private space to return to.
FAQ about Finding a Place to Stay in Kauai
Here's what people usually ask us about the areas of Kauai and where to stay.
Don't Forget Travel Insurance for Kauai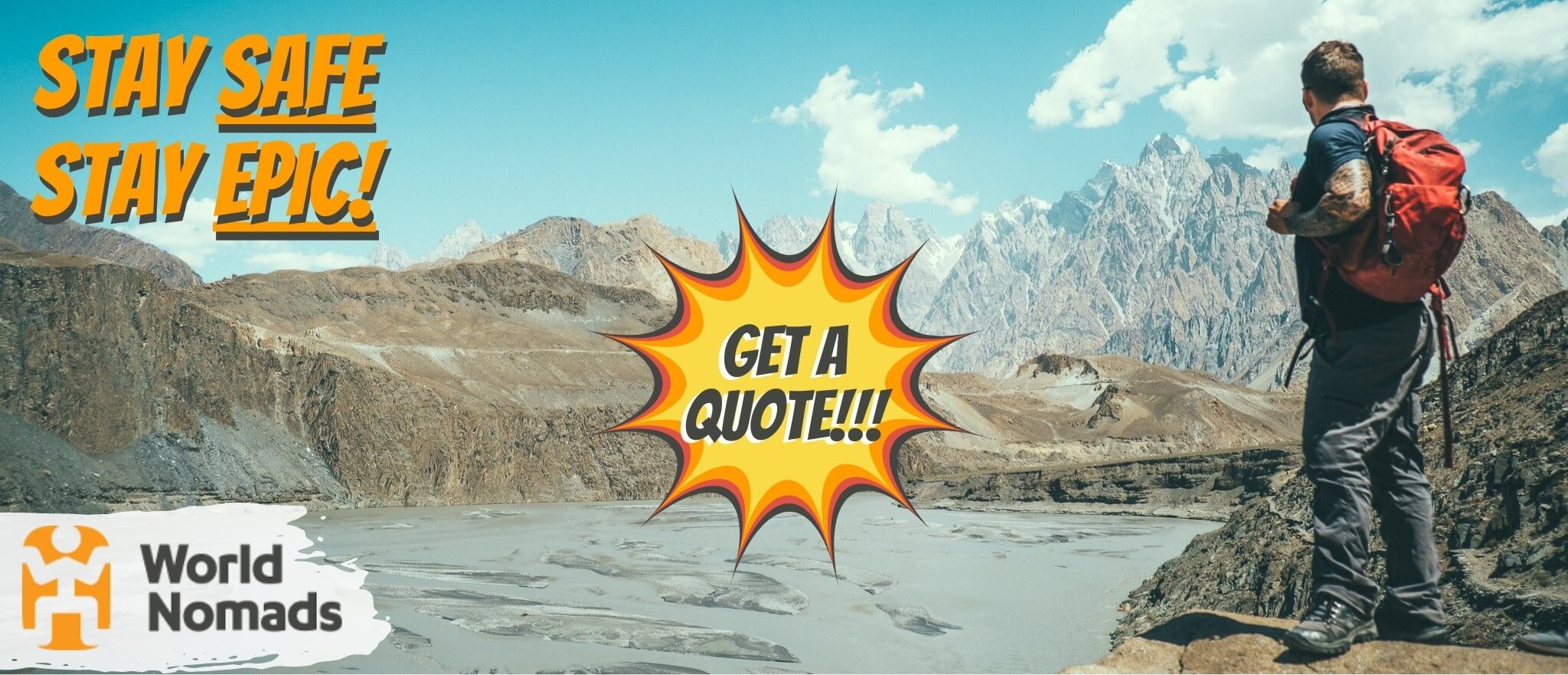 World Nomads' mission is to support and encourage travellers to explore their boundaries. They offer simple & flexible travel insurance, and safety advice to help you travel confidently.
They've been doing it since 2002 – protecting, connecting, and inspiring independent travellers just like you.
Get a quote below or read our in-depth review!
World Nomads provides travel insurance for travelers in over 100 countries. As an affiliate, we receive a fee when you get a quote from World Nomads using this link. We do not represent World Nomads. This is information only and not a recommendation to buy travel insurance.
Final Thoughts on Where to Stay in Kauai
Kauai has a collection of charming small towns with great beaches, lots of opportunities for outdoor activities, and lush tropical surroundings. This Hawaiian island is pretty much the cliché of what a beach destination should be. And it definitely lives up to all the hype. Most people who visit return again, and again, and again.
Do you own an awesome hostel, hotel or apartment? Want to be featured in our list? Email [email protected] to find out how.
---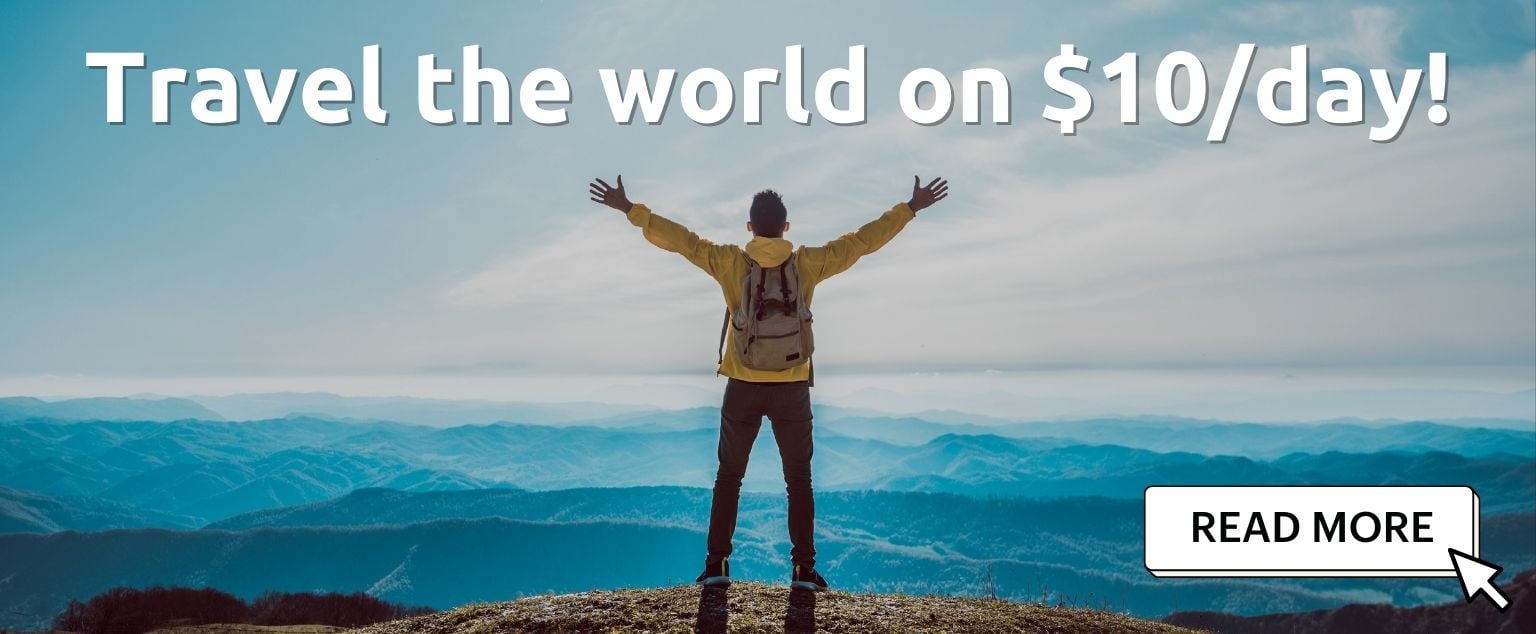 And for transparency's sake, please know that some of the links in our content are affiliate links. That means that if you book your accommodation, buy your gear, or sort your insurance through our link, we earn a small commission (at no extra cost to you). That said, we only link to the gear we trust and never recommend services we don't believe are up to scratch. Again, thank you!