Hawaii – known for its jungle-covered cliffs, pristine beaches, breathtaking landscapes and some of the world's best waves to surf. It's no coincidence that the archipelago of eight islands attracts over ten million visitors each year, all drawn to the law of the Aloha spirit.
Dormant volcanoes in Maui, wild canyons in Kauai… You sure are in for a treat if you're planning a trip to Hawaii. That being said, it can come with a hefty price tag if you consider the costs of the flights, food and lodging.
Don't despair, fellow backpacker. Remember our motto: when there's a will, there's a way. In this instance, the way to visit Hawaii on a budget is: camping.
Camping in Hawaii is probably as good as camping can get, and you won't believe the amazing sunsets and sunrises you will get to witness in some jaw-dropping locations.
I don't want you to miss out on some of the most unique landscapes Hawaii has in store for you, so I've compiled a list of the best campsites on the islands. All I need from you is that you sit back, relax and read my guide.
Let's get the aloha spirit started, shall we?

Do You Want to Travel FOREVER??
Pop your email in below to get a FREE copy of 'How to Travel the World on $10 a Day!'.
Why Camp in Hawaii?
Hawaii is the place everyone wants to go on holiday. There are so many reasons to visit this little piece of heaven, from top-class surfing on the best beaches, spectacular sunsets and sunrises, and yummy cocktails to sip after a long day out in nature. The list goes on.
However, as previously mentioned, a holiday in Hawaii isn't cheap, to say the least. The accommodation alone–which includes everything from epic eco-lodges to mansion rentals–can set you back a couple of hundreds of dollars.
For this reason, camping is a popular alternative to staying in Hawaii's hostels. Not only it is super cheap compared to hotels or Airbnbs but it also makes more sense, as you'll most likely spend most of your days out and about, exploring this magical island.
It may not sound as bougie as the all-inclusive hotel you've seen online, but on the flip side, you'll experience what is known as the 'old Hawaii' – aka some of the most beautiful scenery in the world. Plus, you won't be out of pocket when you go home and will be able to afford to eat for the rest of the month. A win-win outcome, innit?

Sort out your rental before you're island-side to get the best price. rentalcars.com simplifies the process at lower cost and can match you with the right vehicle for your adventure.
Wild Camping in Hawaii
Wild camping, also referred to as backcountry camping, involves camping in remote areas with limited/no amenities. This is the most authentic way to travel in Hawaii, but unfortunately, it ain't easy.
While it sounds super wild and exciting, there are a few things you should know before setting up your tent just anywhere in Hawaii. Campsites may feel like primitive camping as you'll get to wake up on isolated, remote utopian environments, but it still comes with strict rules that you need to follow.
First things first, there is no free camping in Hawaii. You need to purchase a permit to camp, otherwise, it's illegal. Make sure that you purchase it in advance and print it/mail it in case patrols ask for it. If you don't have any, you will get a fine. Yikes.
Permits are processed differently based on which island you're on and whether the campsite is managed by the city, county or the state. Note that all permit fees are non-refundable.
Second, you can't camp anywhere you want with your permit. The permit allows you to camp on specific areas only. However, the camping spots you're allowed to go to are often in remote and mountainous location – some have a few amenities, others have none. If you're going to camp on what's called an "undesignated campground", it will contain defined camping areas with facilities, but not individually numbered campsites. You will need to select your tent area on a first-come, first-served basis.
Third, it is illegal to sleep in a car in Hawaii. For this reason, many parking lots, garages and public areas ban overnight parking.
So by now you may be wondering where the heck can you legally camp with your permit? Well, read on, my friend…
2000+ Sites, Unlimited Access, 1 Year of Use – All. Absolutely. FREE!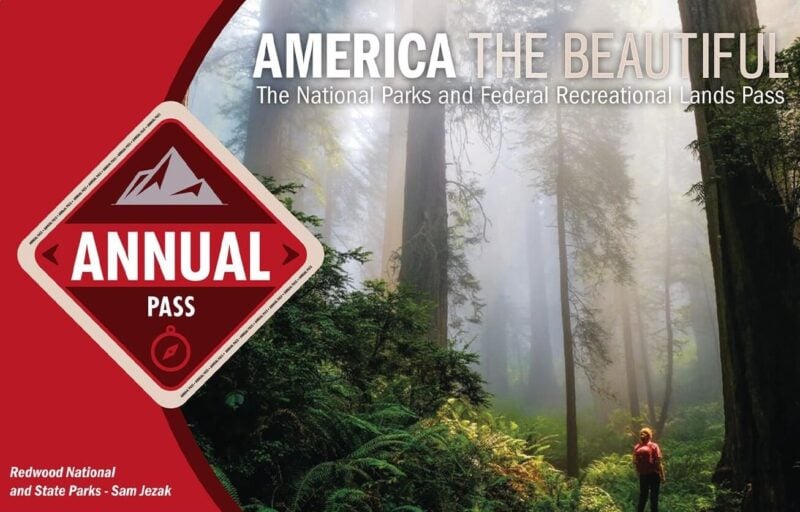 The USA is blisteringly beautiful. It's also blisteringly expensive! Visiting two national parks in day can run you $70+ in entry fees.
Orrrr… you kick those entry fees to the curb, buy an annual 'America the Beautiful Pass' for $79.99, and get unlimited access to ALL 2000+ federally managed sites in the States totally FREE!
You do the math. 😉
Buy the Pass!
10 Best Campsites in Hawaii
One thing worth noting before we delve into the best campsites in Hawaii is that ALL campgrounds are closed every Wednesdays and Thursdays. As such, if you decide to camp, you may want to be strategic about it and get to Hawaii on a Thursday/Friday. Otherwise, just book an Airbnb for two days and treat'yo'self after 5 night of rough camping!
Now let's look into the best campsites your permit allows you to go to, shall we? Whether you're travelling with your family, friends or your partner in crime – there's a campsite for everyone in Hawaii.
Just a short drive from Honolulu, Bellows Field Beach Park is a welcoming oceanfront oasis boasting amazing sunsets, beach access and majestic mountain views. With tree-shaded campsites, enjoy the good weather while taking a break from the sun when you need to rest in the afternoons.
Relax in the soft white sand, in front of azure blue water, knowing that you're on Oahu, one of the best islands in Hawaii. Enjoy a range of activities from swimming, snorkelling, paddling, surfing, hiking to boating and more.
During the week, the beach serves as a military training area. On the weekends, over 50 campsites open up for campers. You won't be alone.
Amenities: snack stands, BBQ grills, restrooms, showers, a souvenir shop, picnic tables and a playground for the kids.
Campsite fee: from $27 per campsite per night.
Located in the East of the island, this incredible park features some of the most unique sights you will ever see. Experience a rocky, volcanic coastline with black sand beach, lush green fields home to some of the island's oldest trekking trails: the Ke Ala Loa O Maui and the Piilani Trail. Make sure that you also explore the freshwater caves in the area.
Campervans are allowed in this park with a valid campervan permit. If you want to sleep in a tent instead, you need a permit titled "Undesignated Campground". For a cabin, reservations must be made at least three days prior to the check-in date.
Amenities: restrooms, drinking water and a shower.
Campsite fee: from $12 per campsite per night.
Want to feel like you're visiting the moon? Who wouldn't! Just like you'd feel on the moon (I know what I'm talking about – I obviously visited the moon before…), you will find beauty and solitude in Haleakala Backcountry.
There are two campsites in this park (H?lua and Palik?), and the space is available on a first-come-first-served basis. You can access them from the Halemau`u and Sliding Sands Trails – a strenuous journey. The maximum campers can stay in this park is two nights at any one campsite and three nights in the Wilderness Area.
Campers must obtain a camping permit at the Headquarters Visitor Center (opened from 8 AM to 3 PM).
Amenities: The two campsites have pit toilets and water (non-potable, though) available nearby.
Campsite fee: Camping is free.
Are you a sunshine seeker? If so, don't miss on the untouched Kipahulu Campground. Spread-out, camp in peace and rise with the sun for the best morning views. To get there, you will pass the legendary Hana Highway that boasts incredible scenery and deep history of Natives.
Make sure you come prepared with water, food and your tent as this campground is extremely remote. You may stay for a maximum of 3 nights per month in Kipahulu Campground. Note that it is not for the faint at heart – be prepared for heavy rain, strong sun and mosquitoes.
Amenities: pit toilets.
Campsite fee: Permits to this park are not required, but you will need to pay the $20 park entry fee.
Looking for a secluded campsite away from the crowds? Polihale State Park may just be your best pick then. Enjoy the unique views of Napali coast from your tent. Often overlooked for more accessible beaches, this remote and slightly more difficult to reach campsite is perfect if you want an experience into the Hawaiian wilderness.
Access the pristine white sand beach and large sand dunes via an unpaved and sandy five miles road. A 4WD is required to cross this stretch. You must check with your rental company first to make sure they allow you to drive the vehicle on this road – it could be an exclusion in your rental contract, in which case you would be liable in the event of a damage/accident.
Amenities: restrooms and outdoor showers.
Campsite fee: from $12 per campsite per night.
If you want to access some top spot for snorkelling, Salt Pond Beach Park is where you want to camp. Comfortable campsite, it provides showers, tables and restrooms. A very safe area to swim with natural reefs, this campsite is particularly ideal for families with kids. Make sure that you also explore the nearby Waimea Canyon State Park during your time here, or if you want to take it easy, take a bath in the warm ocean or just picnic by the beach.
Explore the underwater, spot some whales from the shore in winter and take in the amazing sunsets.
Amenities: restrooms and showers.
Campsite fee: $25 per campsite night (+$3 permit).
Is This the Best Backpack EVER???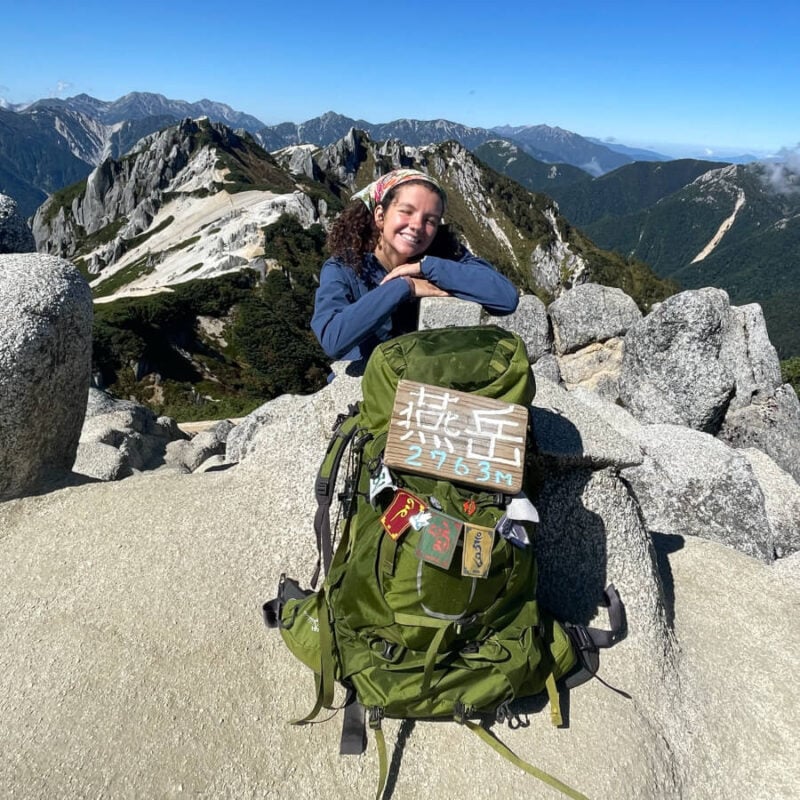 One of the best campgrounds in the area, it is one of the most popular spots for beach camping in Hawaii. Located in a residential area, locals love to join. Here, you can swim, dive, snorkel in the calm and clear water.
If you are sick of eating campfire beans, there are many delicious restaurants located in the nearby village of Anahola.
Amenities: restrooms and outdoor showers
Campsite fee: from $18 per campsite per night.
With 9 campsites in total in Waimanu Valley, this area has something for everyone and unparalleled views in the area. The literal definition of "Wai Manu" is "bird water" or "river of birds", so get ready to spot unique wilderness around.
Through black sand beach, opened valleys and majestic waterfalls, the campsite awaits at the completion of the 7.6 miles challenging Muliwai Trail where you'll experience some of the best views on the island from up to 1,200 feet.
Less crowded than other areas, reap the rewards of this challenging trek as you plant your tent in the far-away little pocket of pure tranquillity and beauty the Waimanu Valley is.
Amenities: restrooms
Campsite fee: from $12 to $20 per campsite per night.
The camp's secluded location is ideal if you want to relax and rest. The deserted and enchanting white sand beach park features swimming, picnic tables, BBQs and campsites. A very rough spot for surfers and dangerous area for swimmers, therefore be very diligent if you decide to get into the water. The currents are often strong, so if you can, stay on land.
Amenities: Picnic tables, barbeques, public restrooms and a comfort station with storage space, showers and changing rooms.
Campsite fee: $5 per person per night. A permit must be obtained from the Maui County Park & Rec office in Kaunakakai at the Mitchell Pauole Center.
Home to some of the best camping in Hawaii, Koke'e State Park is right North West of Kauai and boasts scenic cliffside views of the Kalaulau Valley and the ocean. Here, you will spot unique native wildlife, from colourful birds to exotic plants. Small and wild camping spot, campers are spread out across a field.
A perfect park for hiking lovers, there are seven major trails you can choose from. You can also stop by the Koke'e Natural History Museum for more trail information and maps.
Amenities: restrooms, outdoor showers, lodge which serves food and sells gifts.
Campsite fee: from $12 per campsite per night.
Save $$$ • Save the Planet • Save Your Stomach!
Drink water from ANYWHERE. The Grayl Geopress is the worlds leading filtered water bottle protecting you from all manner of waterborne nasties.
Single-use plastic bottles are a MASSIVE threat to marine life. Be a part of the solution and travel with a filter water bottle. Save money and the environment!
We've tested the Geopress rigorously from the icy heights of Pakistan to the tropical jungles of Bali, and can confirm: it's the best water bottle you'll ever buy!
View on REI
Read the Review
The Best Glamping Sites in Hawaii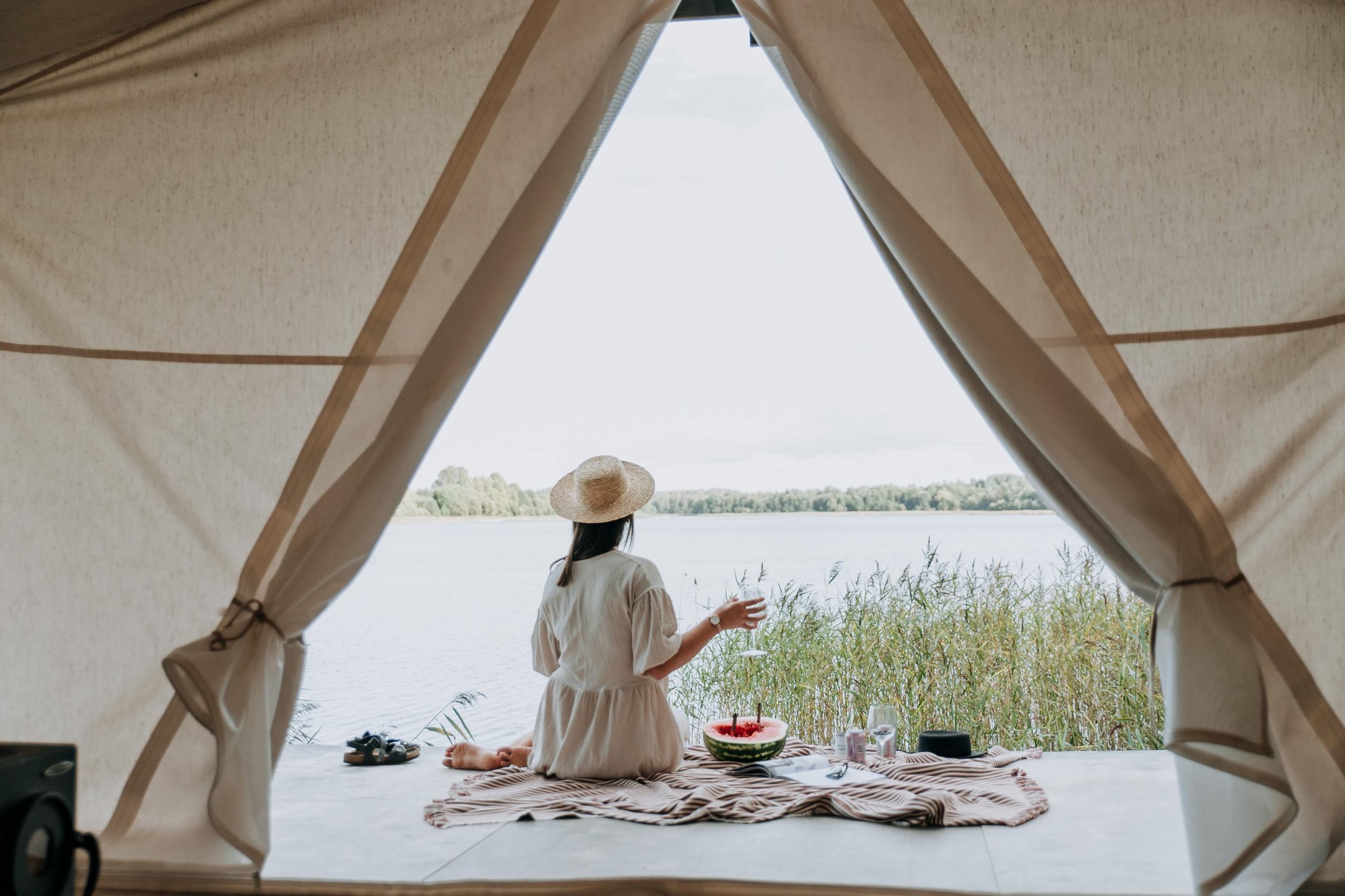 Alright, so camping isn't your thing and even by now I wasn't able to convince you that camping in Hawaii is one of a lifetime experience?
Or, have I convinced you that waking up in the midst of tropical forests, volcanoes and dramatic beaches is DOPE? Still, you're just not quite ready to sacrifice your comfort to fully reconnect with nature? Well, don't you worry my friend. When I said that I've got your back, I meant it.
Here's what you can/should do: glamping.
"What on earth is glamping?!" I hear you ask.
Glamping is a modern twist on the traditional camping experience. The word itself is a portmanteau of "glamorous" and "camping".
You got it – it is essentially luxury camping. Swap the hotel complex for nature and enjoy the comfort of your hotel still. Think comfy queen-sized bed, gourmet cooking and clean and spacious indoors (instead of sleeping bags, bugs and outside cooker).
Glamping basically gives you the best of both worlds: it is an ideal option for adventurers who don't want to stress themselves out about packing and unpacking, cooking in the rain or in the dark, and freezing their tits off during the night.
Now that you know more about the concept, let's have a look at your glamping options in Hawaii. Kicking off our list with…
Camping with fresh linens, electricity, Wi-Fi AND hot running water? We say yes! This private and safe 10'x20′ tent is the perfect place to get away, recharge and unwind. Just minutes away from Hawaii Volcanos National Park, go on an adventure during the day and come back to a comfortable space where you can freshen up, cook yourself dinner, and relax in your plush California King mattress.
Set among Hawaii Island's North Kohala coast, relax and unwind on 50 acres of gardens with view on the ocean. Consisting of two single beds or one king bed, a private toilet and a private shower, those luxury yurts are ideal for two friends or a couple wanting to explore the area. There's no Wi-Fi in the yurts, however, Wi-Fi can be found in common areas in the main lodge. Guests have access to an infinity lap pool, a theatre room and a library. Hula and yoga lessons are also available.
Small Pack Problems? 😉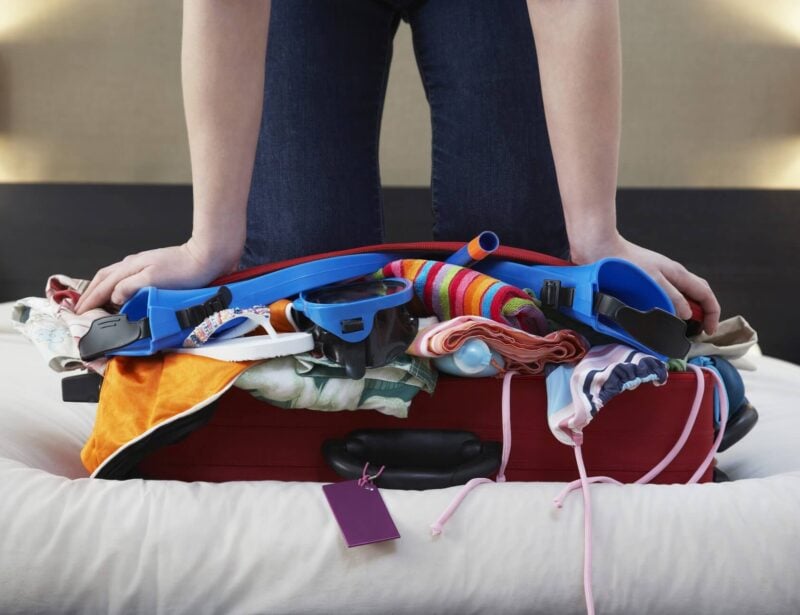 Wanna know how to pack like a pro? Well for a start you need the right gear….
These are packing cubes for the globetrotters and compression sacks for the real adventurers – these babies are a traveller's best kept secret. They organise yo' packing and minimise volume too so you can pack MORE.
Or, y'know… you can stick to just chucking it all in your backpack…
Get Yours Here
Read Our Review
This cute self-contained glamping Mini House is located on the scenic coastal Red Road and right near a permacultural eco-epicurean farm. Enjoy the majestic ocean views from your king-sized bed, cook a delicious dinner in your summer kitchen, and read a book in the hammock after a long day at the beach or exploring the surroundings.
Okay, let's take glamping to a whole nother level with YACHT CAMPING. Board on this bougie 55′ racer/cruiser catamaran that consists of two private queen-sized berth cabins, a toilet, a salon, galley, cockpit and a spacious deck. Note that the catamaran will be parked most of the time, with the exception of an occasional cruise around the area.
Ready to see a million stars at night? This cute Japanese style ecolodge is located on 3 acres od lava land and surrounded by Ohia tree and blooming ali'i bushes. Not far from Kahuku volcano park, South point, Green & black Sand beach and snorkelling bays, you'll be surrounded by lots of lands to explore. The ecolodge can accommodate two guests max.
DON'T DIE OUT THERE! …Please 🙂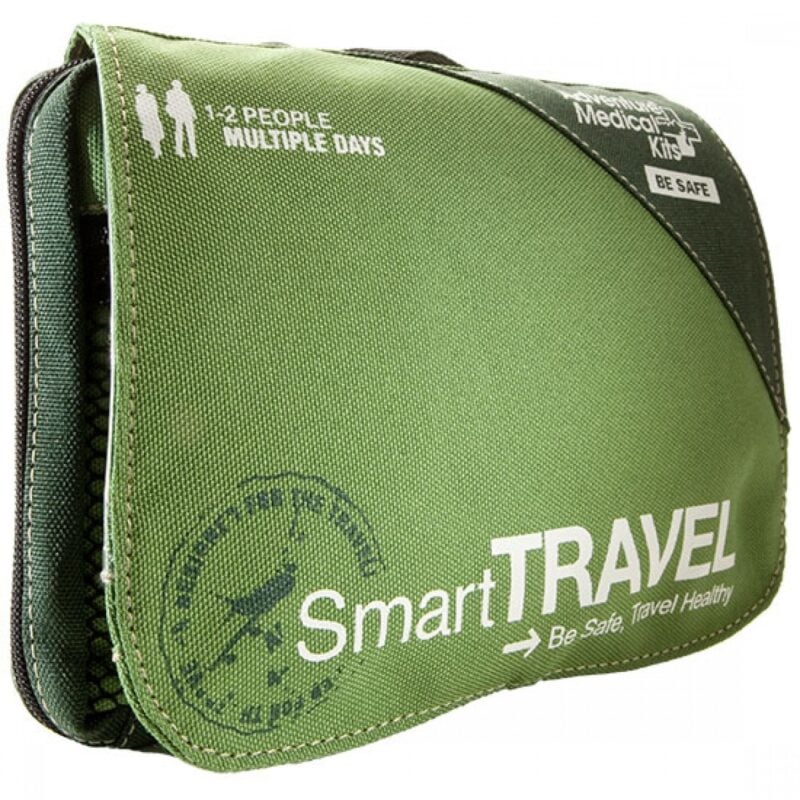 Things go wrong on the road ALL THE TIME. Be prepared for what life throws at you.
Buy an AMK Travel Medical Kit before you head out on your next adventure – don't be daft!
Buy on REI
This Japanese style luxury villa is as luxury as glamping gets! Nestled in Kauai's lush mountains, you'll get to relax in the on-site spa or walk around the area, taking in all the breathtaking landscapes surrounding you. Pamper yourself after a long day of hiking or just relax on your spacious deck – the choice is yours.
This stunning peaceful Asian style bamboo villa is ideal for a small group of friends or for a family. With all the basic amenities to have a comfortable stay, from Wi-Fi to bathrooms, a washer and a dryer, you'll enjoy a comfortable home away from home.
Experience staying in a treehouse during your time in Hawaii – that's the ultimate nature experience! Located just beside the Hawaii Volcanoes National Park and surrounded by stunning forest views, this luxury accommodation allows you to access the park and explore the area. Secluded and intimate, enjoy the private outdoor jacuzzi tub in front of a dramatic sunset in the evening after a long day of exploration.
Spend a night under canvas, in the heart of nature, surrounded by jungle views and native wildlife. Located on a sustainable farm and wellness retreat on the Big Island, eat fresh and organic food, enjoy a full gym, a yoga studio or relax in the spa with a hot tub and infrared sauna. Basically, you'll be on a well-being camping retreat. Is that a thing?
This cosy and secluded cottage is nestled among lush tropical gardens, right at the foot of the impressive Koolau Mountains and just a short walk from Lanikai Beach. If you need to go to the city, Honolulu is only a 30 minutes drive away. It comes with all the amenities you may need, making you feel like you're home away from home: kitchen, private bath, Wi-Fi and a TV. What else do you need?
Camping Packing List for Hawaii
Now, what to pack for your camping trip to Hawaii? The weather here is tropical so you want to make sure that you come prepared. You'll want to pack gear that will benefit you for any weather scenario, from heat and humidity to showers.
The Hawaiian islands vary a little in landscape and climate, which means that your packing list is going to change based on where you're going and what you're doing.
The Big Island and Kauai are mountainous, volcanic and so you want to pack hiking clothes and appropriate hiking gear for it.
Maui, Oahu and Molokai are popular for their beaches, so don't forget your flip flops and swimsuit!
Kauai is verdant and boasts wild rainforests and difficult hiking trails. Don't forget to pack your hiking boots.
Here's my list to pack like a pro:
Gear nerds, we know how it feels to forget your best camping gear home – horrendous. To be fully prepared, we've listed the camping essentials you should not forget on your adventure! After years of adventure backpacking, we've selected the best gear out there for the best camping experience.
Hawaii has a lot of breath-taking beaches, and you will spend a lot of your time down there relaxing, unwinding, or tanning. As such, you want to make sure that you pack accordingly to be fully ready to soak in the sun and the beach vibes!
You'll most likely spend a lot of your time in remote areas, which means that you want to pack all the toiletries essentials you will need. Also, you may not be able to find your favourite products if you are particular about certain brands.
Camping Tips for Hawaii
You may feel that by now you're fully ready to camp in Hawaii, and I'm very confident that you are! Not so fast, though!
Before you book your tickets and start planning your itinerary for your camping trip in Hawaii, I invite you to read my camping tips to make sure that you stay safe and have the best experience one could have.
Buy reef-safe sunscreen – Hawaii banned sales of sunscreens containing chemicals (oxybenzone) in 2018 to protect coral reefs. Support the local environment and buy reef-safe sunscreen.
Always bring water – not all campsites have potable water and the strong tropical sun can cause dehydration. Do NOT drink lake water. Freshwater may contain water-borne bacteria or parasites.
Don't hike or camp alone – go with someone. You don't want to get lost in the mountains and not find your way out. Uh oh.
Be prepared for rain – it's a tropical climate and rainstorms can happen anytime.
Carry bug spray – mosquitoes may not be as present as other tropical destinations, but some may carry dengue, chikungunya, and Zika virus.
Make sure you always have the right permit to camp – if you get caught, you will get fined. Don't be this backpacker 🙂
ALWAYS sort out your backpacker insurance before your trip. There's plenty to choose from in that department, but a good place to start is Safety Wing.
They offer month-to-month payments, no lock-in contracts, and require absolutely no itineraries: that's the exact kind of insurance long-term travellers and digital nomads need.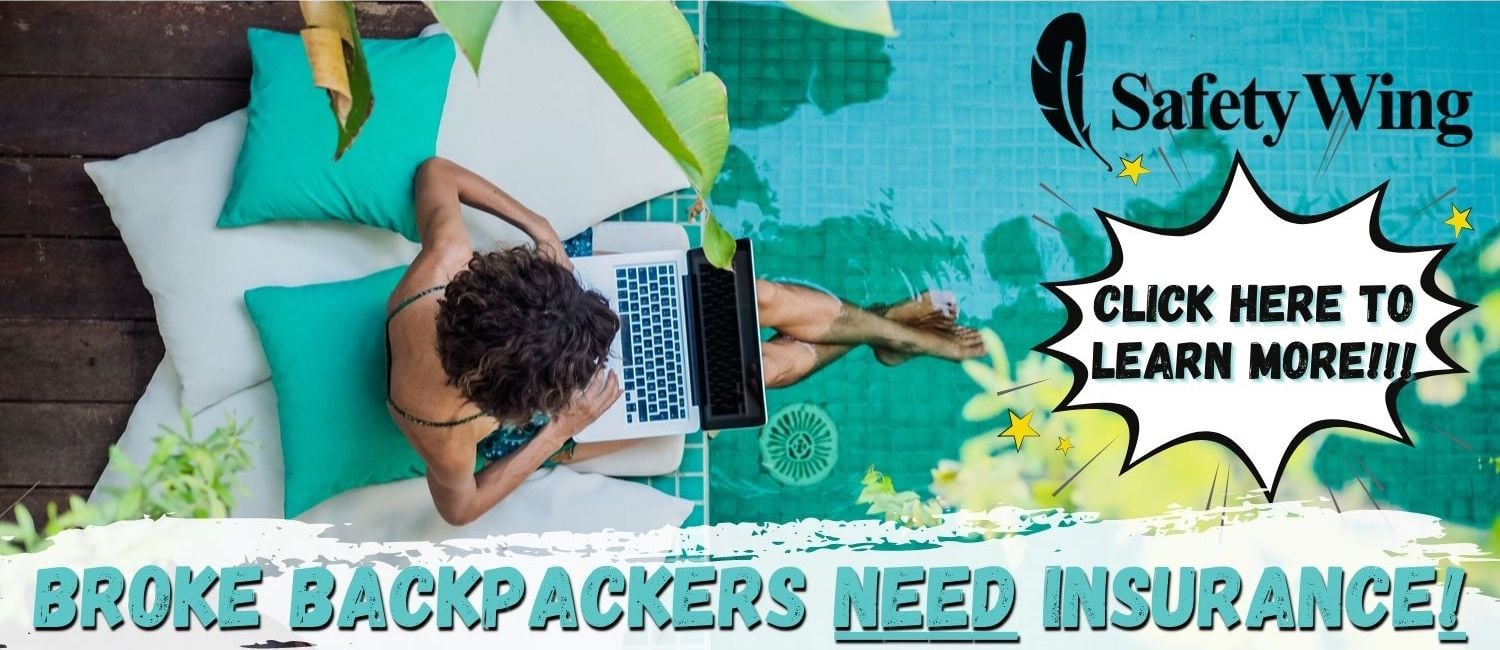 SafetyWing is cheap, easy, and admin-free: just sign up lickety-split so you can get back to it!
Click the button below to learn more about SafetyWing's setup or read our insider review for the full tasty scoop.
Final Thoughts on Camping in Hawaii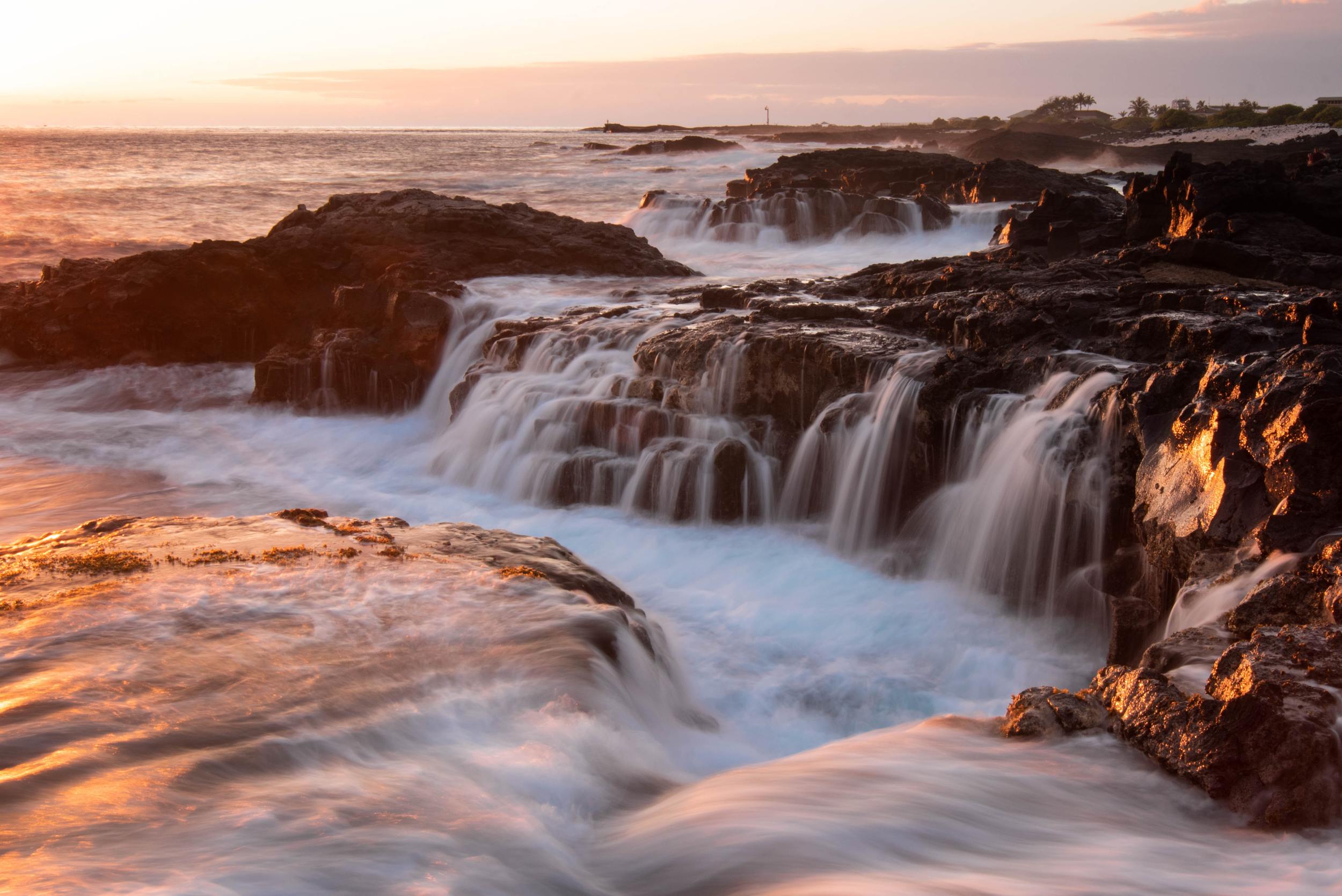 There you have it, friends, my comprehensive guide of the best campsites in Hawaii.
Whether you decide to camp, glamp or mix it up, I am confident that you will come home feeling inspired, relaxed and renewed. The tropical island chain of Hawaii really is something you won't experience twice in your life – you should really experience it at least once in your lifetime.
Also, the aloha spirit will lift your spirits – friendly locals, smiling faces and random generous gestures will leave you feeling renewed and joyful.
So what are you waiting for, you professional camper?! Pack your bags and book your flights!
Aloha, beaches!
---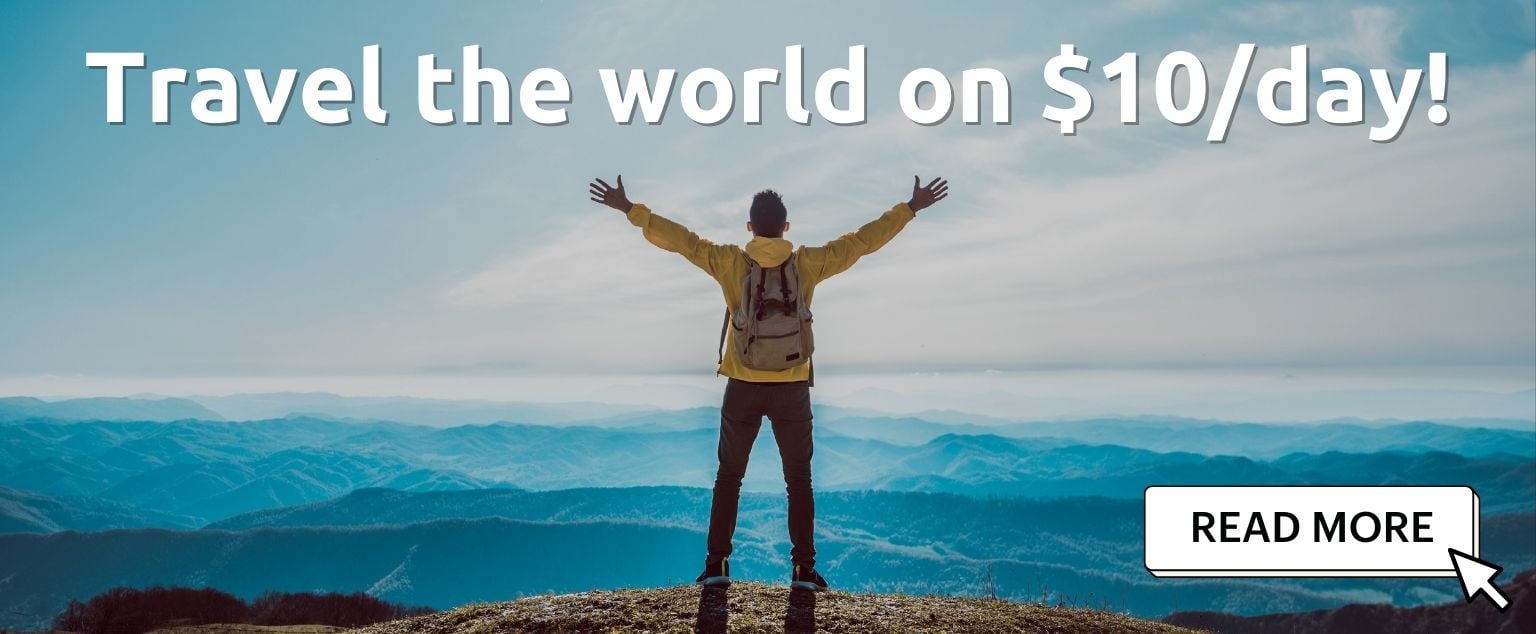 And for transparency's sake, please know that some of the links in our content are affiliate links. That means that if you book your accommodation, buy your gear, or sort your insurance through our link, we earn a small commission (at no extra cost to you). That said, we only link to the gear we trust and never recommend services we don't believe are up to scratch. Again, thank you!