Here's a destination that holds a spot on just about every travel bucket list out there!
Not that it should come as a surprise though: after all, Hawaii is packed with adventures, incredible eats, and the kind of delightful sights that beckon tourists from all over the world. Dramatic landscapes await at just about every corner, with sulfur banks, lava flows, and crystal-clear lagoons that perfectly lend themselves to snorkeling sessions.
If you ask me, the easiest way of experiencing the archipelago's natural beauty is by visiting these incredible national parks in Hawaii – so let's check out the best ones!
What are National Parks?
National Parks are areas of natural land protected by private or governmental bodies to preserve the site as well as its fauna and flora.
In Hawaii, the parks are managed by the Department of the Interior's U.S. National Park Service. Because of their cultural and religious significance, some national parks have even been classified as World Heritage Sites by UNESCO.
And it's not just about hiking and camping either: most national parks in Hawaii are deeply rooted in the local history. Visitors will be able to get up close and personal with relics from the archipelago's past, including petroglyphs, ancient ruins, and evidence of early Hawaiian settlers.
While hiking through the parks, you'll also be able to explore centuries-old trail systems that once connected families to various types of upland resources such as basalt and volcanic grass. Several parks also feature well-preserved archeological sites, so do keep your eyes open for these!
National Parks in Hawaii
Aloha and welcome to paradise!
If you've just landed in Hawaii and are not quite sure what to see first, check out my recommendations for the best parks.
Hawaii Volcanoes National Park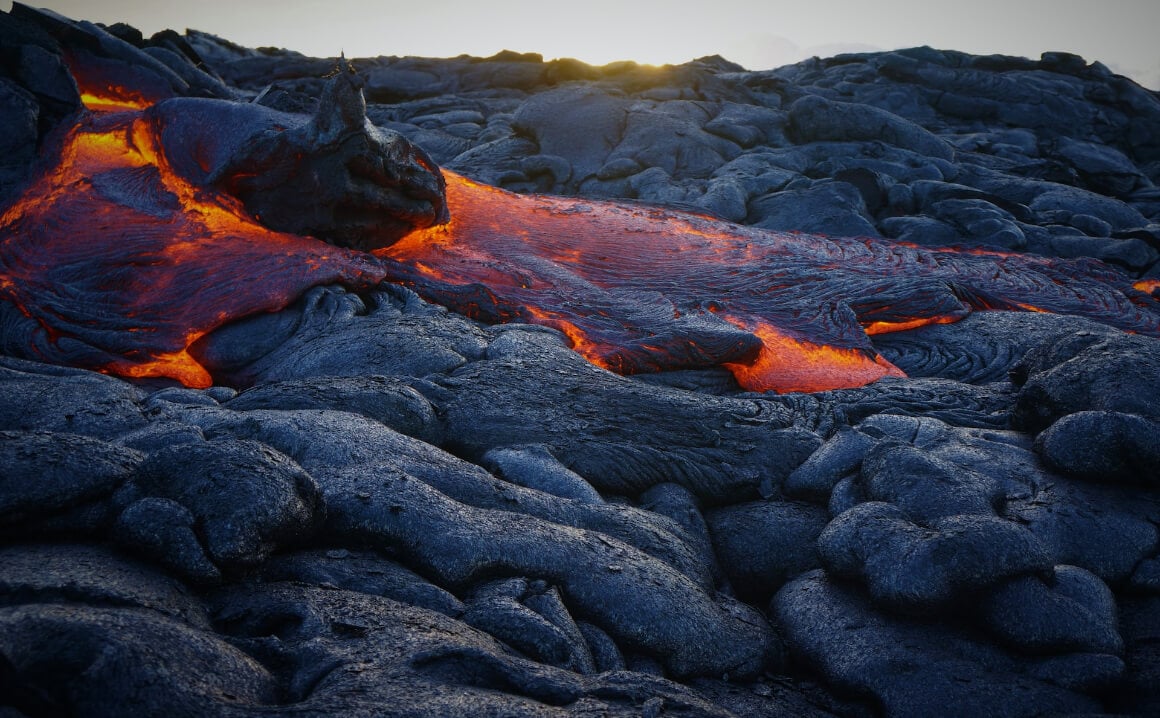 Size: 335,259 acres
Location: Island of Hawaii
Cost of Entrance: $30 (private vehicle), $25 (motorcycle), $15 (individual/bicycle)
I hope you're ready for some adventure because this is one of the most exciting national parks in Hawaii!
Located on the Island of Hawaii, this massive national park has the most active volcanoes in the world. Because it's the most famous Hawaiian park, you can expect heaps of tourists in peak season.
For this reason, I would suggest that you visit the park in the winter: not only will you get to avoid the crowds, but winter means less rainfall and reduced humidity.
Regardless of when you're visiting though, you'll certainly never run out of things to do at Hawaii Volcanoes National Park. A UNESCO World Heritage Site, this area boasts dramatic landscapes that you can explore thanks to the intricate network of hiking trails suited to various levels of fitness.
A little-known fact is that the park also houses archeological marvels. For instance, the Pu`u Loa Petroglyphs area boasts over 23,000 petroglyphs that date back several centuries ago. You'll even be able to view them up close – without touching of course.
In addition, one of the park's coolest features is the ancient and dried-up lava flows scattered throughout.
Speaking of lava, you just can't leave the park without checking out the famous Kilauea Iki Crater. A super popular spot for hikers, this area offers two routes: the loop route that connects the Crater Rim Trail to Kilauea Iki and the easier Kilauea Iki Trail.
If driving's more your thing, you can always embark on the 19-mile Chain of Craters Road that'll take you through the park's most picturesque areas. In fact, this road is hailed as one of the most scenic drives in the country.
Where to Stay Near Hawaii Volcanoes National Park – Cozy Yurt for 4
Perfect for couples or small families, this cozy yurt is found just 15 minutes from the Volcanoes National Park. You can't beat that location, right? The space even features a kitchenette and a barbecue grill on the lanai (that's Hawaiian for the patio).
Haleakala National Park
Size: 30,183 acres
Location: Maui
Cost of Entrance: $30 (private vehicle), $25 (motorcycle), $15 (individual/bicycle)
Translating to 'House of the Sun', Haleakala National Park is especially reputed for its otherworldly landscapes.
In fact, the park houses an immense shield volcano that covers over 75% of the island of Maui. According to a local legend, the demigod Maui stood on the volcano's summit to lasso the sun in order to make the days longer.
Early morning is often said to be the best time to visit national parks in Hawaii, but Haleakala is so crowded at sunrise that you actually need to make reservations. In my opinion, the best time to explore the park is late afternoon so you can watch the sunset over the rugged landscape without facing the crowds.
If you're into stargazing, you'll be glad to learn that Haleakala is said to be one of the best spots in Hawaii for admiring the night sky – especially if you head up to the summit.
It goes without saying that the national park offers countless opportunities for outdoor adventures. Just a quick heads-up if you're going to be hiking, though: the Hawaiian ecosystem is quite fragile, so it's required by law that you stay on the marked trail and not venture into unmarked areas. In addition, hiking groups are limited to only 12 persons per group.
Visitors who would like to prolong the fun can even set up camp at Haleakala for the night. The park actually features two drive-up sites: the Kipahulu campground and Hosmer's Grove, which has an elevation of 7,000 feet. Campers will also find a few backcountry options.
Where to Stay Near Haleakala National Park – Leilani's Leimomi Cottage
Offering glorious ocean views, this beautiful cottage features a private Jacuzzi on the outside sitting area- perfect for soaking your muscles after a full day of trekking through Haleakala! With a full kitchen and BBQ facilities, this gorgeous gem of a cottage comfortably sleeps two.
Month to month payments, no lock-in contracts, and no itineraries required: that's the exact kind of insurance digital nomads and long-term traveller types need. Cover yo' pretty little self while you live the DREAM!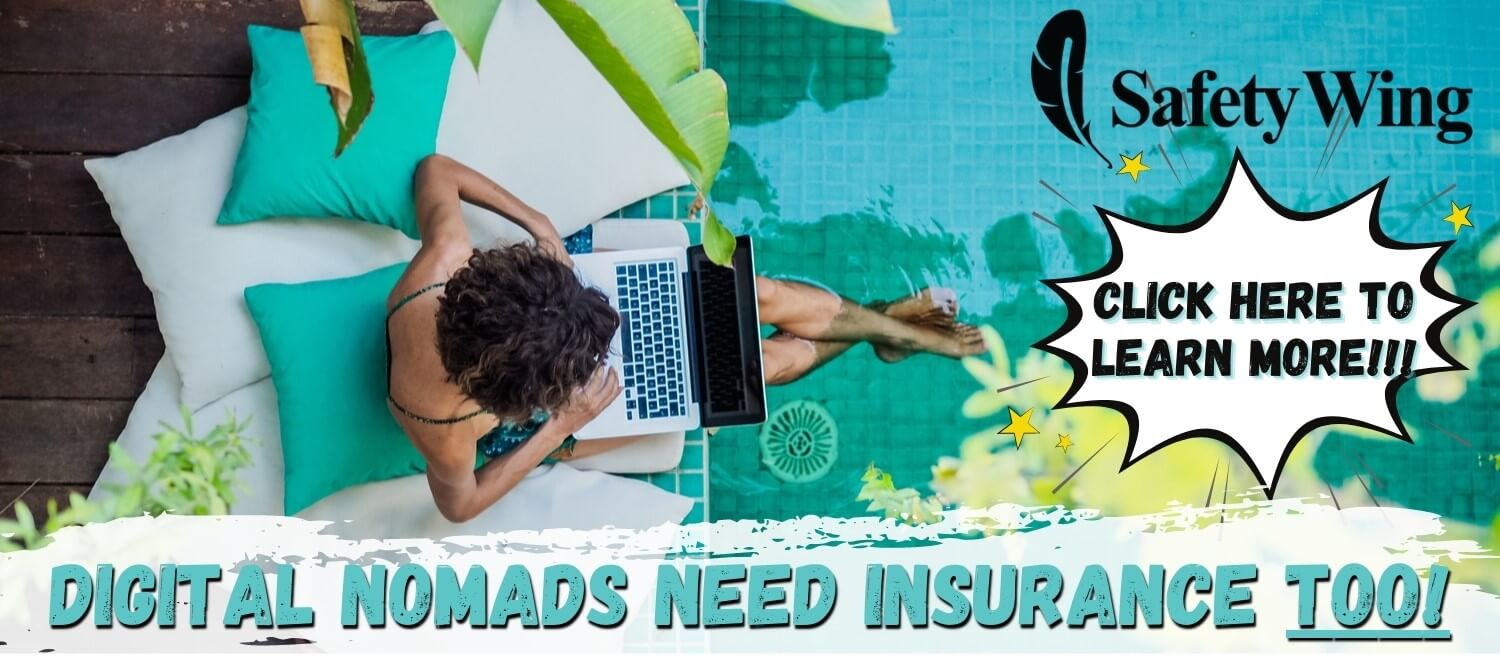 SafetyWing is cheap, easy, and admin-free: just sign up lickety-split so you can get back to work! Click the button below to learn more about SafetyWing's setup or read our insider review for the full tasty scoop.
Kalaupapa National Historical Park
Size: 10,779 acres
Location: Molokai
Cost of Entrance: Free
One of the most unusual Hawaii national parks, Kalaupapa was first established in the 80s to preserve both the memories and experiences of people who were forcibly sent there because they suffered from Hansen's disease (leprosy).
Despite its harrowing past, however, there's no denying that this is one of the most beautiful sites in Hawaii – and well worth a visit, in my opinion!
A few quick things before we delve into that one, though: first of all, the park cannot be reached by car and is only accessible by hiking tour. Alternatively, you can reach there by plane from the commuter Kalaupapa Airport. In addition, everyone must get a permit before entering the park. You need to be 16 or above to enter Kalaupapa National Historical Park.
Bear in mind that this is one of the rare national parks that house residents, and photographing them is not allowed.
Okay, enough with the heavy now!
Rest assured that despite the restrictions, there's plenty to do at Kalaupapa. If you're a first-time visitor, I would recommend that you download the free park app so you can enjoy a self-guided tour of the area's most beautiful areas.
This site is also brimming with geological resources, including some of the world's tallest sea cliffs. Expect plenty of valleys, offshore islets, lava tubes, and even a crater lake.
Experienced hikers will be glad to learn that there's a 3.5-mile trail that leads to the path. While it's fringed by sweeping vistas, this trail is very challenging and steep, so you do need to be in top shape to tackle it.
After exploring Kalaupapa, you can also visit Pala'au State Park next door!
Where to Stay Near Kalaupapa National Historical Park – Molokai Escape Condo
Despite its small size, Molokai is teeming with plenty of fun things to do and this modern condo is perfectly located to help you explore everything the island has to offer. With gorgeous ocean views and a studio-style layout, this Airbnb comfortably sleeps two. Guests even have access to a shared swimming pool!
Pu'uhonua O Honaunau National Historical Park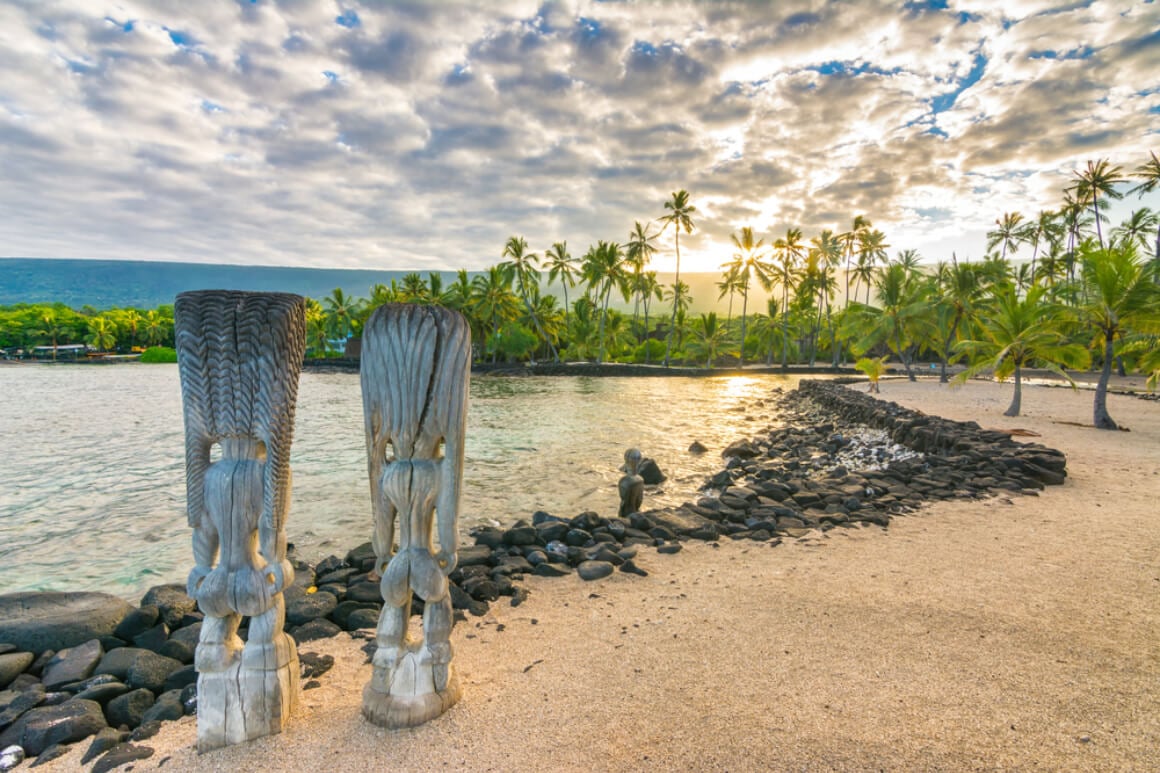 Size: 180 acres
Location: Island of Hawaii
Cost of Entrance: $10 (per pedestrian or bicycle), $20 (per private vehicle)
So, I'm sure by now you've realized that there are tons of exciting things to do in Hawaii national parks, and Pu'uhonua O Honaunau certainly packs its own share of adventures!
Steeped in the local history, this park once served as a refuge for native Hawaiians who fled to Pu'uhonua O Honaunau to avoid punishment for breaking the law. Offenders would often be absolved by a priest.
Surrounded by Hawaii's distinctively clear waters, this park is perfect for anyone who wants to learn about the local culture. It even features classic coastal village sites, temple platforms, as well as reconstructed hales (traditional houses). This park is located at sea level, so keep your eyes peeled for marine wildlife like Humpback whales and sea turtles.
One of Pu'uhonua O Honaunau's main draws is the Great Wall which, at 12 feet tall, stretches over 900 feet in length. Built at least four centuries ago, this wall boasts an architectural style that is unique to the archipelago.
Between Thursday and Monday, the park features a cultural demonstration, allowing you to step back in time and witness native Hawaiians perpetuate ancient traditions while sharing local stories.
Fans of snorkeling will be thrilled to learn that the park offers easy access to one of the best snorkeling spots on the island. Known as 'Two Step', this area is located at the Honaunau Bay Boat Ramp, just outside Pu'uhonua O Honaunau National Historical Park.
At the end of your visit, you can always head over to the park's picnic area (located south of the Visitor's Center) to grill up a feast on the charcoal grills and watch the sun sink beneath the horizon. In addition, the picnic area offers direct access to multiple tide pools where wading is permitted.
Where to Stay Near Pu'uhonua o Honaunau National Historical Park – Treehouse Cottage for 4
Feeling adventurous? Why don't you check out this super comfy treehouse cottage for four? With a stay in this Airbnb, you'll be minutes from the Volcanoes National Park and just over one hour's drive from Pu'uhonua O Honaunau – making it the ideal home base for exploring both spots!
Forget boring accommodation… book yourself an EPIC STAY!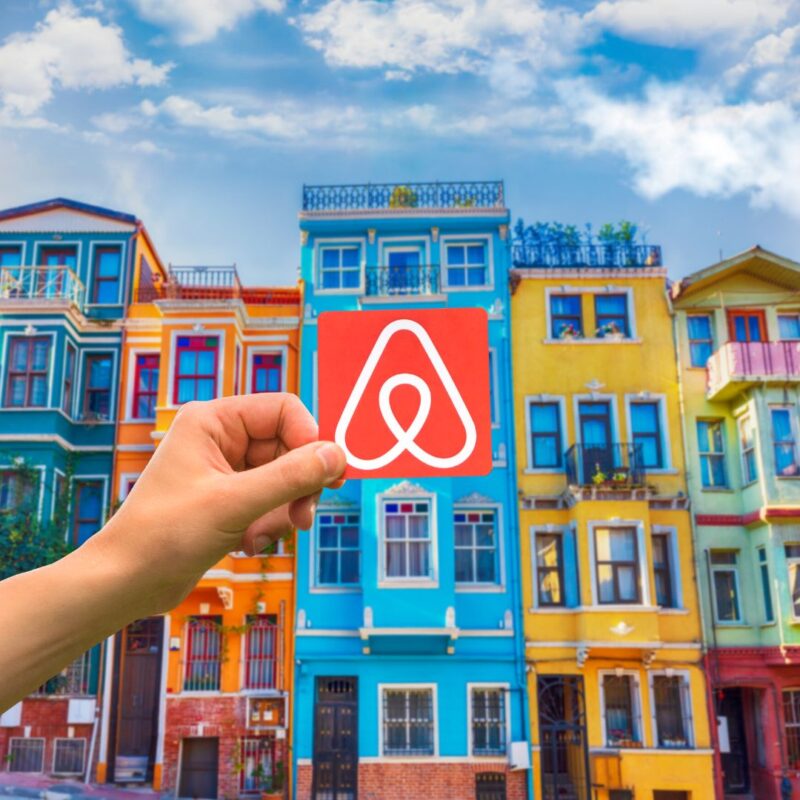 Why stay in a naff hotel when you can stay in a cosy, stylish local house instead? And for half the money too!
Stay somewhere EPIC and save your hard-earned dollars — from houses to barns to castles and caves, there is an Airbnb for every occasion!
Book an EPIC Stay
Kaloko-Honokohau National Historical Park
Size: 1,160 acres
Location: Kailua-Kona
Cost of Entrance: Free
Containing a wealth of stunning hiking places and ancient Hawaiian history, Kaloko-Honokohau National Historical Park is one of the most popular national parks in Hawaii – and for good reason!
Another site that's awash with local history, this coastal park truly has it all: ancient artifacts, amazing hikes, and awe-inspiring vistas.
Located less than 5km south of Kailua-Kona Airport, Kaloko-Honokohau National Historical Park is home to the Aimakapa Fishpond, a wetland area teeming with native bird species, including the Hawaiian Stilt, Hawaiian Duck, and Black-Crowned Night Heron. This area is so important to the local culture that it was even added to the Register of Historic Places.
While trekking through the park, remember to watch out for relics of ancient Hawaiian culture, including ruins, an old canoe hale, a Queen's Bath fed by freshwater, and temples.
If you're looking to cover more ground in less time, I can recommend the path that starts off from Hale H'o'okipa Welcome House. Open from 8.30 a.m. to 4 p.m.; this loop takes you through most of the major sites. You'll even go past a boardwalk overlooking the petroglyphs.
The park's hiking trails are all covered in gravel, so remember to wear sturdy shoes. Kaloko-Honokohau National Historical Park is also known for its dry and hot landscape, so don't forget to bring plenty of water as well!
Where to Stay Near Kaloko-Honokohau National Historical Park – Country Cottage for 2
Couples, rejoice! This romantic cabin boasts everything you need for a relaxing stay near Kaloko-Honokohau National Historical Park: a spacious covered lanai, a kitchenette, and access to a saltwater pool. There's also a sofa bed in the living room if you need extra sleeping space.
Other Parks in Hawaii
In addition to these wonderful national parks, Hawaii also has around 19 nature reserves spread across five islands.
Here are just a couple of my favorite ones!
Hono O Na Pali Natural Area Reserve
Size: 3,579 acres
Location: Kauai
Cost of Entrance: Free
Nature lovers will be hard-pressed to find a more alluring nature reserve than this gem of a place right here!
A word to the wise, though: you'll never run out of fun things to do in Hawaii national parks, and this reserve is no exception. However, it's important to know that the reserve is riddled with challenging trails that are best suited to experienced hikers. Summer can get particularly humid with the occasional sudden downpour, so be sure to wear sturdy, waterproof shoes and carry plenty of water.
What makes this park particularly special is the fact that it consists of three major ecosystems, including montane wet, low-land wet, and lowland mesic. This is because the reserve stretches all the way from Pihea, Kauai's highest point, to sea level.
As you trek through the reserve, you'll also pass by the famous Na Pali coast as well as the southern side of the Alaka'i Swamp Trail. The reserve's hiking trails require multiple river crossings and there's quite a bit of uphill climbing as well, but I can promise you that the views are absolutely worth it. Kauai's majestic waterfalls, mountains, jungles, and lush coastline are on full display- a travel photographer's dream come true indeed!
Where to Stay Near Hono O Na Pali Natural Area Reserve – Tropical Cottage for 2
An hour from Hono O Na Pali Natural Area Reserve is found this lovely tropical cottage that's ideal for solo travelers or couples. Boasting partial ocean views, the Airbnb offers all the comforts of home, including a well-outfitted kitchen.
Is This the Best Daypack EVER???
Wai'anapanapa State Park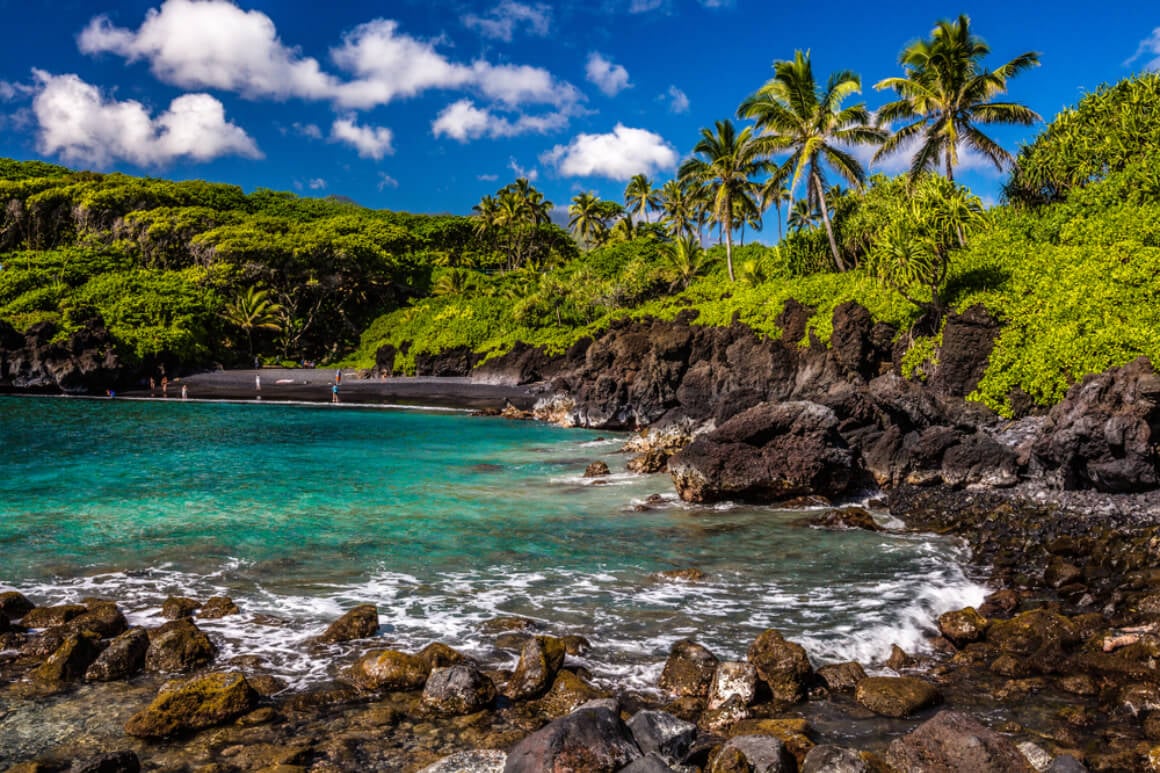 Size: 122 acres
Location: Maui
Cost of Entrance: $5 (walk-in or bike-in), $10 per vehicle (3-hour time slot)
Famous for its black sand beach, Wai'anapanapa State Park is easily one of the most scenic beaches in Maui! Located in the quaint town of Hana, this state park is an absolute must for travelers doing the iconic Road to Hana.
Okay, so first things first: the park's primary draw is Pailoa, Hawaii's popular black sand beach that was formed when Haleakala exploded hundreds of years ago. Believe me when I say the black beach landscape is quite a sight to behold as it extends towards the turquoise lagoon, the whole area dotted by vibrant green Naupaka shrubs.
After moseying around the beach, be sure to check out the park's native Hala Forest, which is teeming with guava, breadfruit, and coconut trees. And if you're wondering where the forest got its name from, it's due to its sheer abundance of wild Hala groves.
Speaking of names, did you know that in Hawaiian, Waianapanapa translates to 'glistening waters?' Contrary to popular belief, Wai'anapanapa State Park wasn't named after the lagoon but after its freshwater caves, all boasting glistening azure waters.
Walkers may also wish to check out the historic King's Highway hiking trail, an ancient road that dates all the way back to the 15th century. This trail is especially reputed for its distinctive flat and blue-hued stones that do get quite slippery in the rain – so watch your step!
Where to Stay Near Wai'anapanapa State Park – Private Ocean View Cottage
A charming retreat for 2-3 guests, this ocean-view cottage is nestled on a three-acre tropical estate. Enjoy sweeping mountain and ocean views as you relax in the garden surrounded by bamboo groves. With a modern, well-equipped kitchen, this space is found a little over an hour's drive from the state park.
Final Thoughts
There you have it – some of the best Hawaii national parks that you may wish to add to your Hawaii itinerary.
As you can probably tell, there's literally something for everyone: whether you're looking for a challenging uphill trek, a relaxing nature walk, or even a snorkeling session, you bet there's something with your name on it!
As awesome as the parks are, I can imagine that it'll be difficult to cover every single one of them in one trip, especially if you're pressed for time. In this case, I would totally recommend a visit to the Hawaii Volcanoes National Park. This UNESCO World Heritage Site certainly packs a lot, with petroglyphs, Kilauea Iki Crater, lava flows, and of course, the highly popular Chain of Craters drive!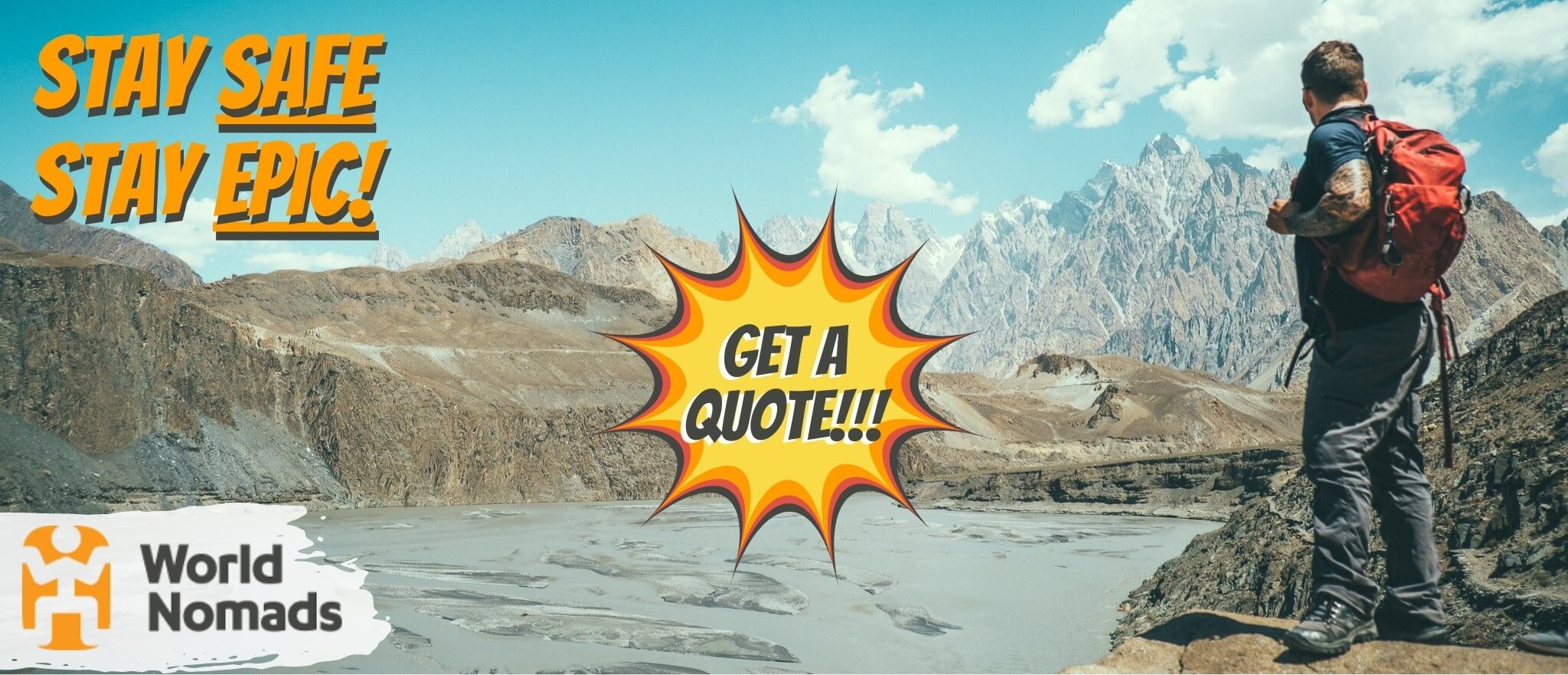 World Nomads' mission is to support and encourage travellers to explore their boundaries. They offer simple & flexible travel insurance, and safety advice to help you travel confidently.
They've been doing it since 2002 – protecting, connecting, and inspiring independent travellers just like you.
Get a quote below or read our in-depth review!
World Nomads provides travel insurance for travelers in over 100 countries. As an affiliate, we receive a fee when you get a quote from World Nomads using this link. We do not represent World Nomads. This is information only and not a recommendation to buy travel insurance.
---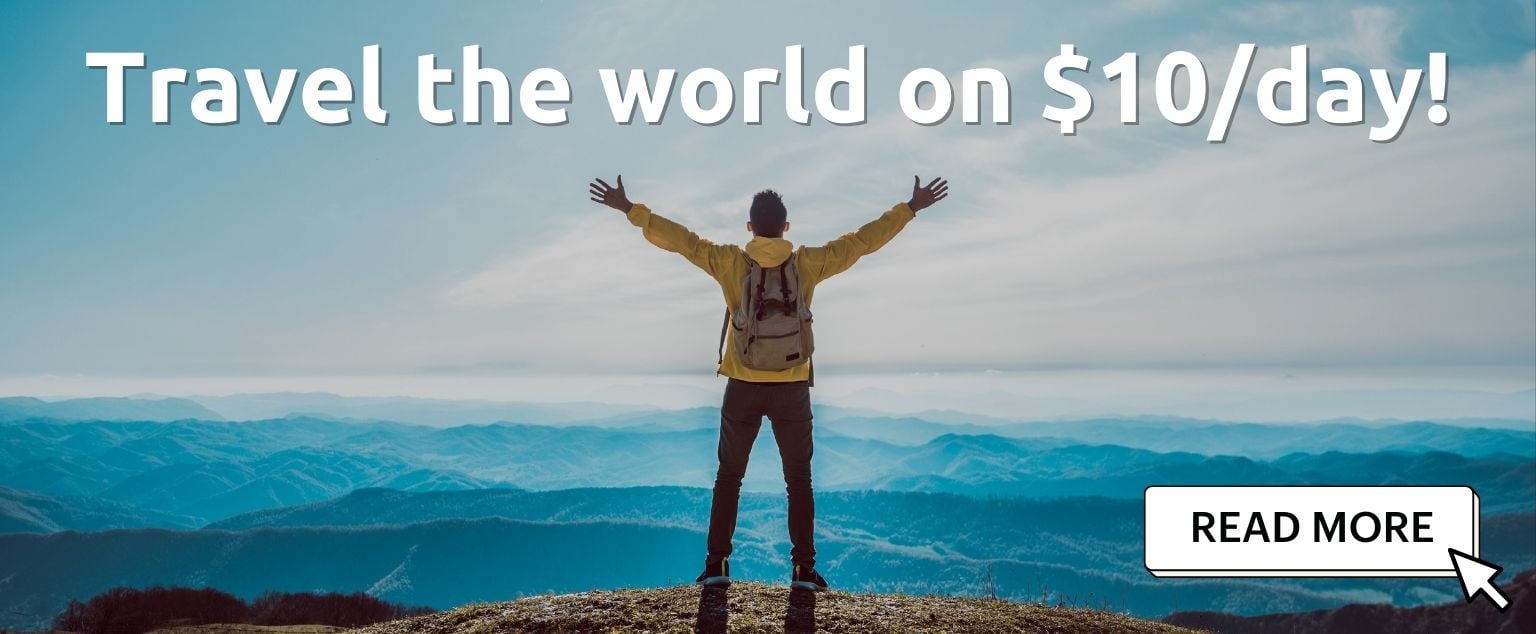 And for transparency's sake, please know that some of the links in our content are affiliate links. That means that if you book your accommodation, buy your gear, or sort your insurance through our link, we earn a small commission (at no extra cost to you). That said, we only link to the gear we trust and never recommend services we don't believe are up to scratch. Again, thank you!