The USA is definitely a dream destination. With staggering potential road trips and visiting sprawling national parks, mountains, deserts, vast wildernesses, some incredible seaside destinations and Pacific islands, any adventurer will find something amazing in America.
That's not to mention the variation in culture, the wealth of cuisine, the music and pop culture of America, the history, the world-famous cities and their museums and attractions to see. There quite literally is something for everyone here, though it's also famous for something else…
Crime. Mass shootings. Racism. It can seem that everyone has a gun in America and they're not afraid to use it. Fears of being a victim of crime in the USA are, unfortunately, well-founded on statistics. So many people end up wondering,
"Is USA safe to visit?"
We've created this huge guide to staying safe in the USA to help you understand more about this vast country.
So without further ado, let's get into the nitty-gritty of the United States and start checking on those statistics…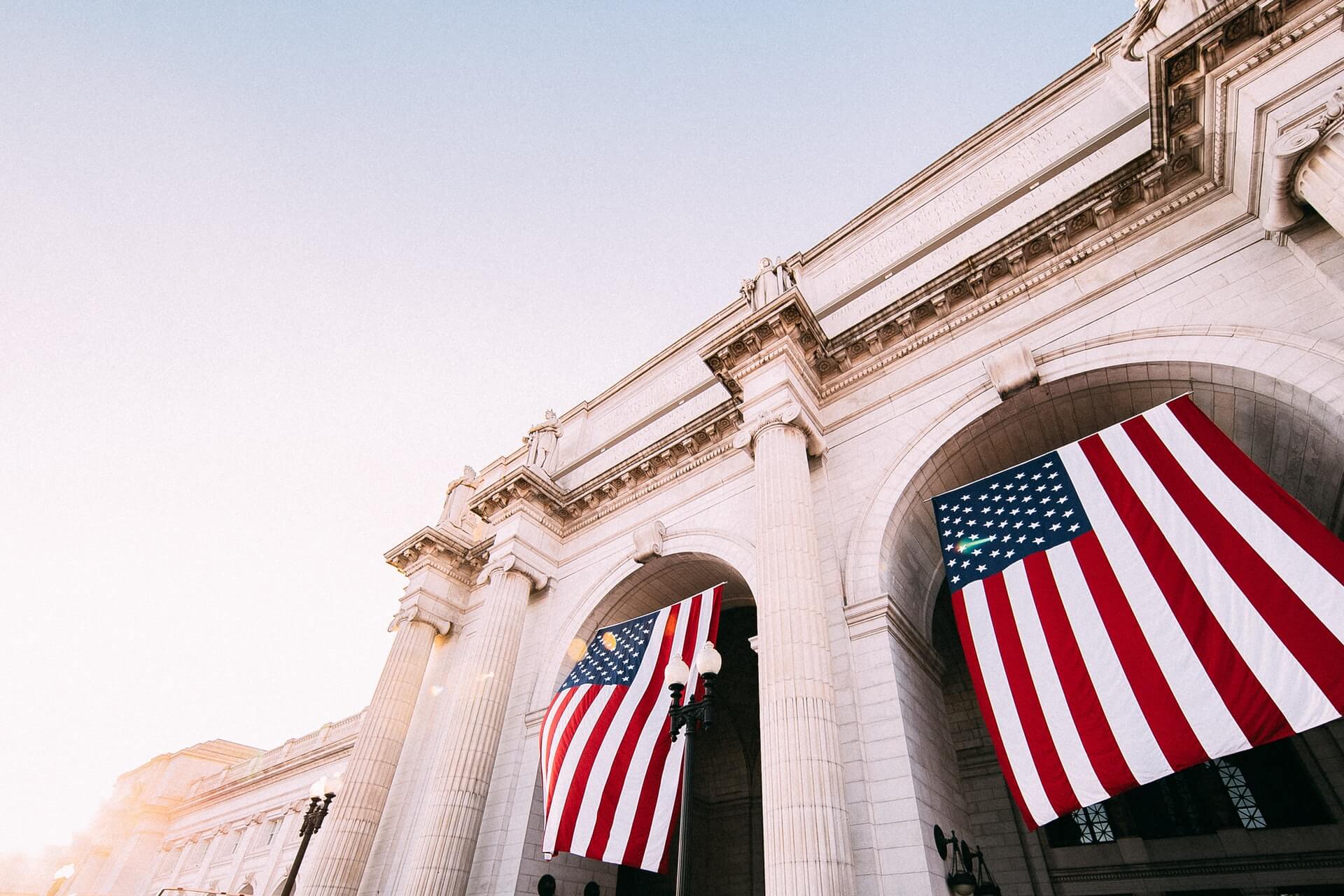 There is no such thing as a perfect safety guide, and this article is no different. The question of "Is USA Safe?" will ALWAYS have a different answer depending on the parties involved. But this article is written for savvy travellers from the perspective of savvy travellers.
The information present in this safety guide was accurate at the time of writing, however, the world is a changeable place, now more than ever. Between the pandemic, ever-worsening cultural division, and a click-hungry media, it can be hard to maintain what is truth and what is sensationalism.
Here, you will find safety knowledge and advice for travelling USA. It won't be down to the wire cutting edge info on the most current events, but it is layered in the expertise of veteran travellers. If you use our guide, do your own research, and practise common sense, you will have a safe trip to USA.
If you see any outdated information in this guide, we would really appreciate it if you could reach out in the comments below. We strive to provide the most relevant travel information on the web and always appreciate input from our readers (nicely, please!). Otherwise, thanks for your ear and stay safe!
It's a wild world out there. But it's pretty damn special too. 🙂
Updated January 2023
Is the USA Safe to Visit Right Now?
The USA is a giant of a country. There are so many different landscapes, ecosystems, cultures, and places to visit in America that it can be hard to figure out if the country – as a whole – is safe; and that's why you're here.
If you look at some of the fears, from gun violence and police brutality to environmental dangers (like snowstorms, hurricanes and earthquakes) it can seem a little bit apocalyptic.
But, in general, the USA is a safe country to visit.
You will probably have some worries. These may start with the hoops you have to jump to get a USA Visa (and that can depend on your nationality and the countries you've recently visited). Things like a Muslim travel ban and other headline-hitting worries will no doubt affect how safe you feel about travelling to the USA.
However, the biggest danger you will probably face on a backpacking trip in the USA is more likely to be things like traffic accidents and petty crime – things that also pose a risk in almost every country in the world.
Safest Cities in the USA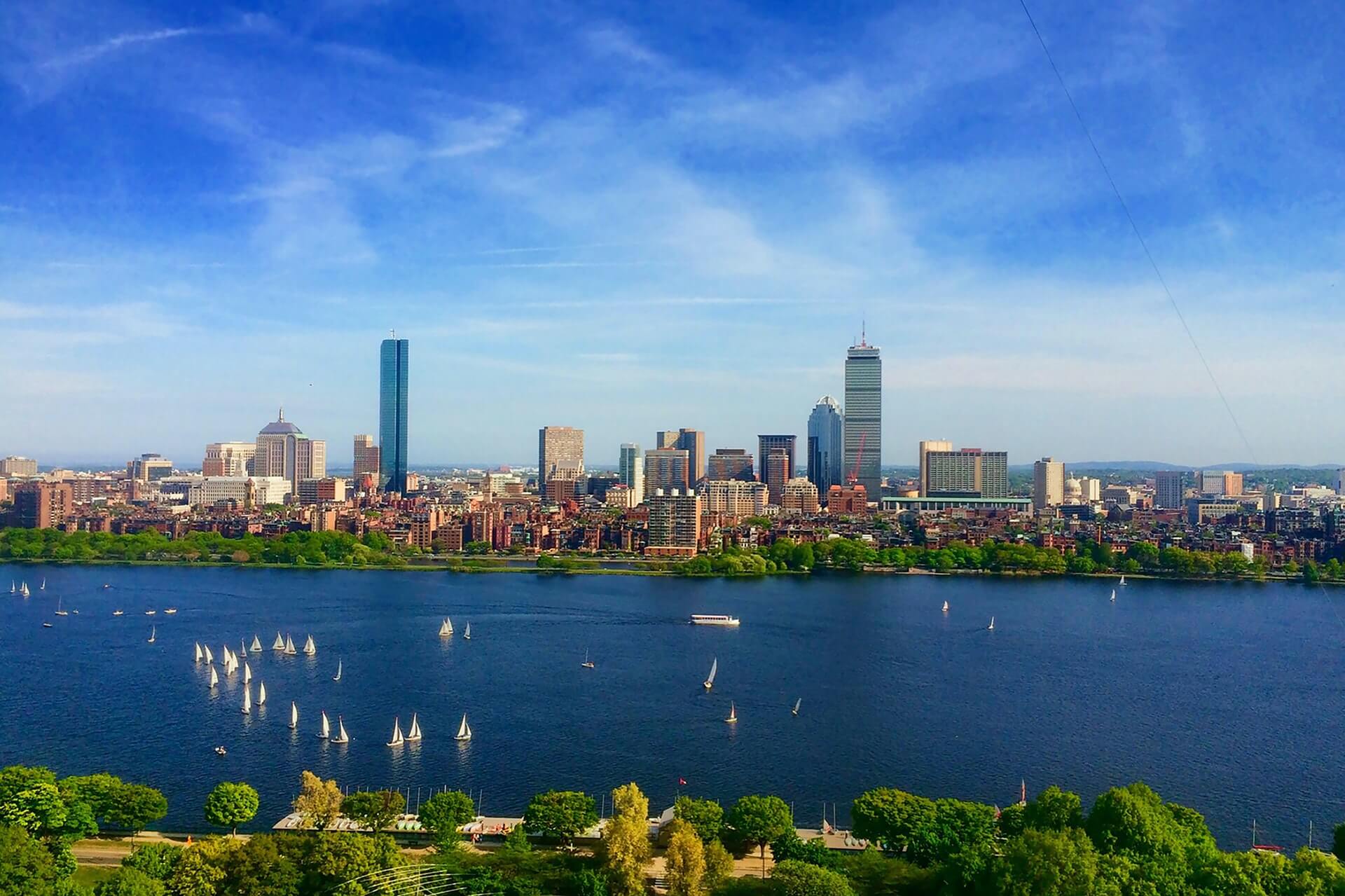 "How safe is USA" depends a lot on WHERE you go. While there are thousands of safe towns in the country, these are some of the safest places in USA.
Popular cities like NYC, Miami, Los Angeles, and Chicago are also all safe to visit as long as you research what areas to avoid beforehand.
Places to Avoid in the USA
Is USA dangerous? Not entirely, but these areas certainly are. Avoid them at all costs: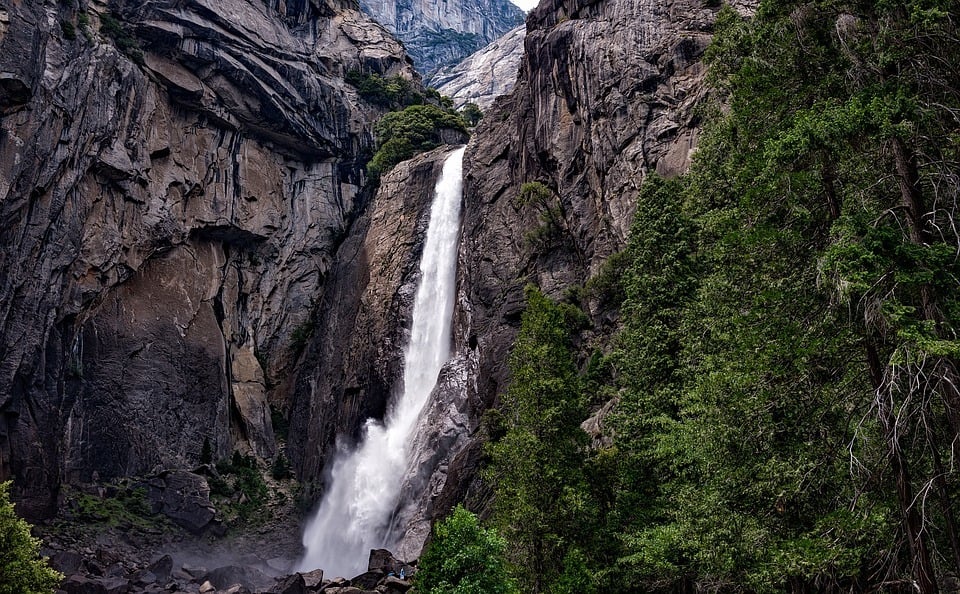 With its relatively high levels of crime, petty theft is probably the biggest concern for travelers to America – especially if you are going to be frequenting large urban areas. Added to the natural environment, and there may seem a lot to protect yourself from. However, your trip should run just fine – especially if you keep in mind the top safety tips for the USA we're about to take you through.
Get an eSim onto your phone – Your phone probably won't work in the US using your normal sim we recommend downplaying the HolaFly eSim Package For The USA before you leave home. It offers unlimited data, is easy to use and will ensure that your phone has data and can get online the moment you land. Having immediate access to apps like Google apps and UBER can really help you to stay safe in the US.
Pay attention to your surroundings – It is very important to stay alert, especially in large towns and cities
Keep your belongings close to you around tourist sights and busy transit hubs – Petty crime, especially against tourists, tends to be higher in these places
Only use ATMs in safe areas – During the day, or in busy, well-lit areas at night. Gas station ATMs are known to steal card info, so only use ATMs belonging to US banks.
Don't walk around with lots of valuables – This will just put you at risk at having these high value items stolen
Do not leave your bags open or unattended on tables – This leaves your belongings open to potential thieves
Instead, leave them in a hotel safe – No pun intended, but this is the safest place for them.
Be street smart – Don't walk down dark side streets for a shortcut, or follow Google Maps into quiet neighborhoods
If somebody tries to mug you, do not resist – Refusal to cooperate could result in violence; your belongings are not worth coming to harm
Don't get involved in "street games" – Such as con artists with card games/tricks or people selling watches or cheap electronics on the street
Read up about the area in which you may stay – You should figure out if it is known for crime, or has any recent incidents which may have occurred in that neighborhood
Laws are different in each US state – If you're moving around, it is important to bear this in mind, particularly related to drug use.
LGBT travelers take note – Though attitudes are widely open-minded, in some areas there are some very conservative views; learn more about where in particular you'll be going.
Be aware that the legal age for drinking age is 21 – And no matter how old you look, many places will ask to see your ID
Weed legality varies according to state – In California, Alaska and other states, recreational use is legal, while in others it isn't. It is important to know the rules of the state you're in before you light up and before crossing state boundaries.
Keep away from other drugs – Anything other than weed is definitely illegal under federal and state law; you can face deportation or jail time for possession
Be culturally aware – The States is a huge, diverse country. Knowing some of the issues that face different communities across the nation will help you better understand where you are travelling
Be careful in states that border Mexico – There are issues with drug trafficking in California, New Mexico, Arizona, and Texas
Pay attention to weather warnings – Extreme conditions, like tornadoes and hurricanes, can result in an evacuation, so you should prepare for this.
If you're heading out hiking, bring bear spray – The American wilderness is real wilderness, and it's huge. Do not underestimate it.
There are sizeable homeless populations in the USA's larger cities. San Francisco is one example.
Get good insurance for the USA – essential.
Overall, The United States is safe. It is definitely not a dangerous country to spend time in, generally. Our top travel safety tips for the USA aren't here to scare you, but instead, they are here to keep in mind to ensure that you are following your gut, keeping your wits about you and making sure you have the best time possible during your trip.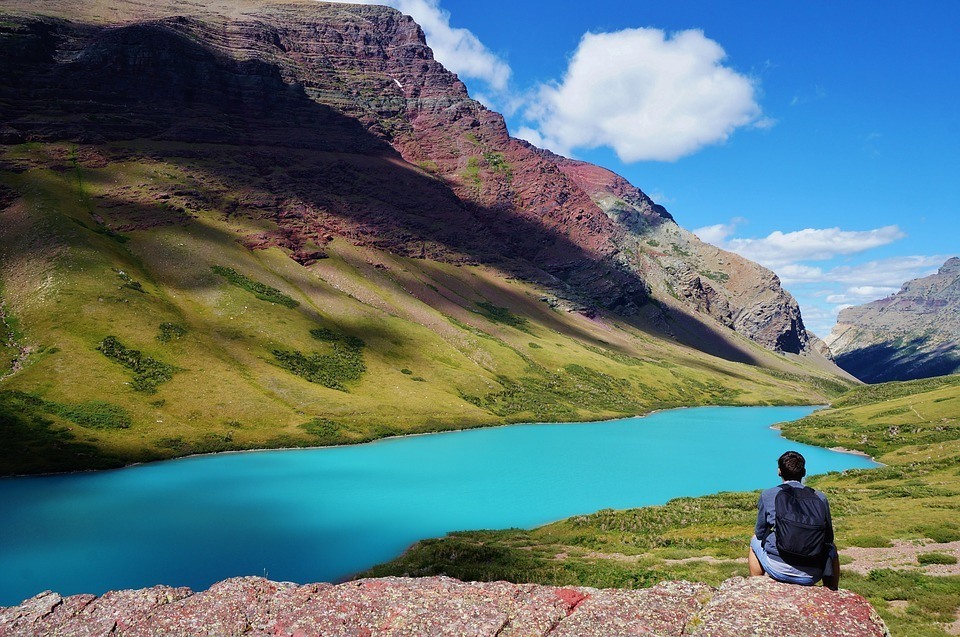 Solo travel in the United States of America is a lot of fun. There are plenty of chances to get out and about to enjoy yourself as a solo traveler, a never-ending list of sites and destinations to stop off, and what's more – American people are very friendly!
While you should never be stuck for somebody to chat to in the US, solo travel isn't always easy.
Traveling solo anywhere in the world brings with it its own unique set of rules. While you're going it alone, you will only have yourself to worry about – however, this also means that nobody will have your back, except you!
Thankfully, traveling solo in the USA is safe. It can definitely be done, and it helps that people are friendly here in general, that there's a ton of great accommodation, loads of things to see and do, and endless opportunities for you to have an absolutely awesome time.
Just keep your own limits in mind, tell people where you are and what you're doing, and enjoy.
Is USA Safe for Women Travelers?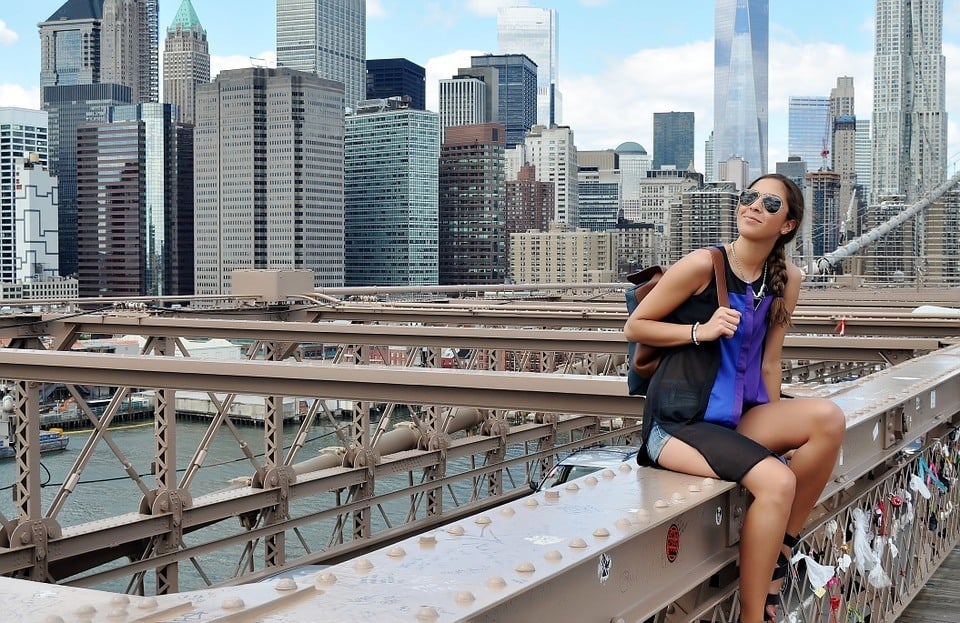 The USA is safe to travel for solo female travelers – for the most part. If you are thinking about traveling alone as a female, you will certainly have to be more careful than usual, however.
You shouldn't come across any majorly crazy problems and it's not as if the USA is a special case for solo female travelers worldwide. Many American females travel by themselves in their own country and have an amazing time while they are doing so. That said, the more you know about a place, the less likely you are to put yourself at risk. With that in mind, here are some tips for solo female travelers.
Traveling by yourself as a woman is life-changing. You get to enjoy all the things you want, travel at your own pace, enjoy new cultures, and meet new friends along the way. Traveling the USA alone is, in essence, no different, and many solo females have a great time here.
With that said, there are so many awesome resources out there for solo female travelers; a wealth of groups and like-minded ladies who will be more than happy to share tips or meet up. Do thorough research on guides, tours, and accommodation – and be kind to yourself.
Is USA Safe to Travel for Families?
Our verdict is that the USA is definitely safe for family travel. There is a ton of stuff that makes it a fantastic family destination.
While you might not have been to the USA with children before, having your kids in tow will bring a whole new layer of fun to your vacation.
New York City, for example, has the wonders of Times Square, Central Park, its multitude of museums and skyscrapers to marvel at. Florida has Orlando's Disney World and some beautiful beaches. California has redwood forests and laid-back, family-friendly living.
Having your children with you in the US usually means that you will be treated kindly by locals and businesses alike.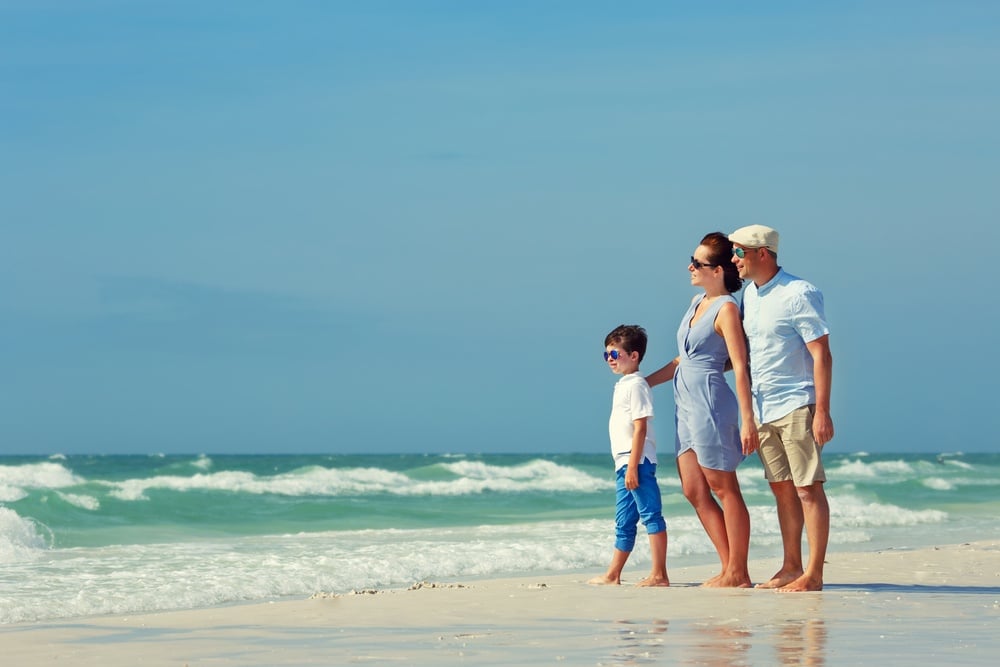 You shouldn't have any problems finding things for picky eaters or strict dietary requirements almost anywhere. Even in small towns, you will be able to pick up fresh goods at farmers' markets to whip up a lunch or dinner for your family at self-catering accommodation.
Accommodation is something that varies throughout the states and different regions, but you will often be able to bag yourself a family room. Even basic motels should have beds for children as well as cribs. Larger hotel will have offers for children and other children's amenities. Only B&Bs may not accept children as guests.
You can find baby-changing facilities in public toilets, as well as family facilities for both parents. From June to August a lot of schools are out for summer vacation; things get booked up and the weather gets very hot in some places.
The same goes for winter resorts during the winter months, when the holidays see schoolchildren out and American families going on vacation, too.
Getting Around the USA Safely
The US was built for the car, and to put it bluntly, public transportation is absolutely horrific. Trains cost the same or more as many plane routes, and take double the time. Buses are old and often unsafe.
So unless you plan on only visiting walkable places (i.e. New York City or South Beach), you're likely going to want to rent a car to get around your destination. The US is the home of the road trip after all. Just make sure you obey all traffic lights and signs. Police officers often sit and wait near them to fine offenders.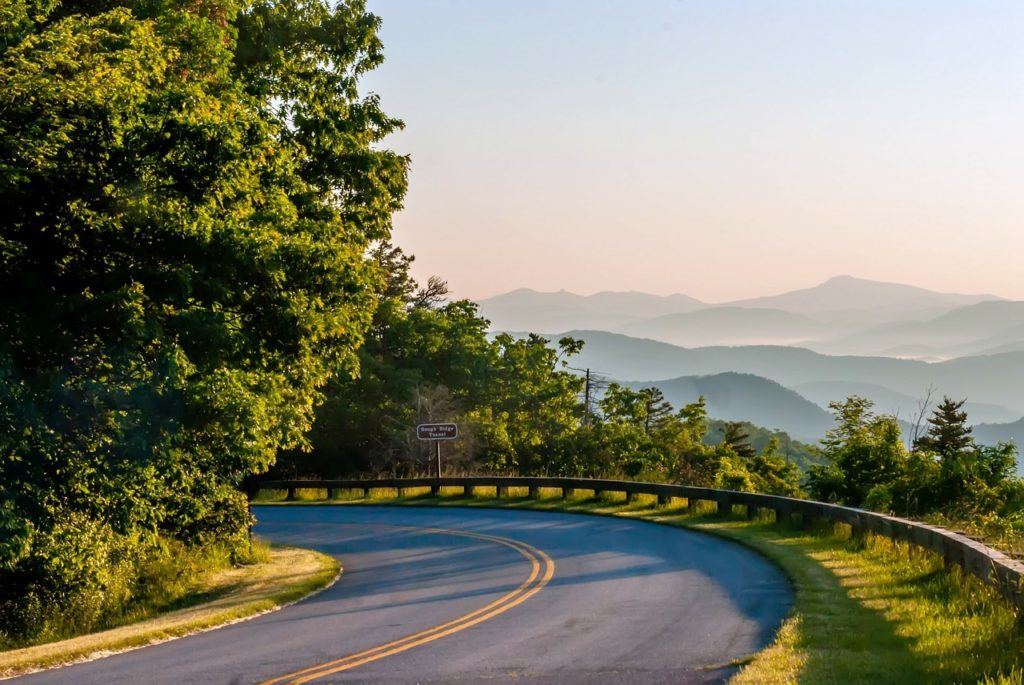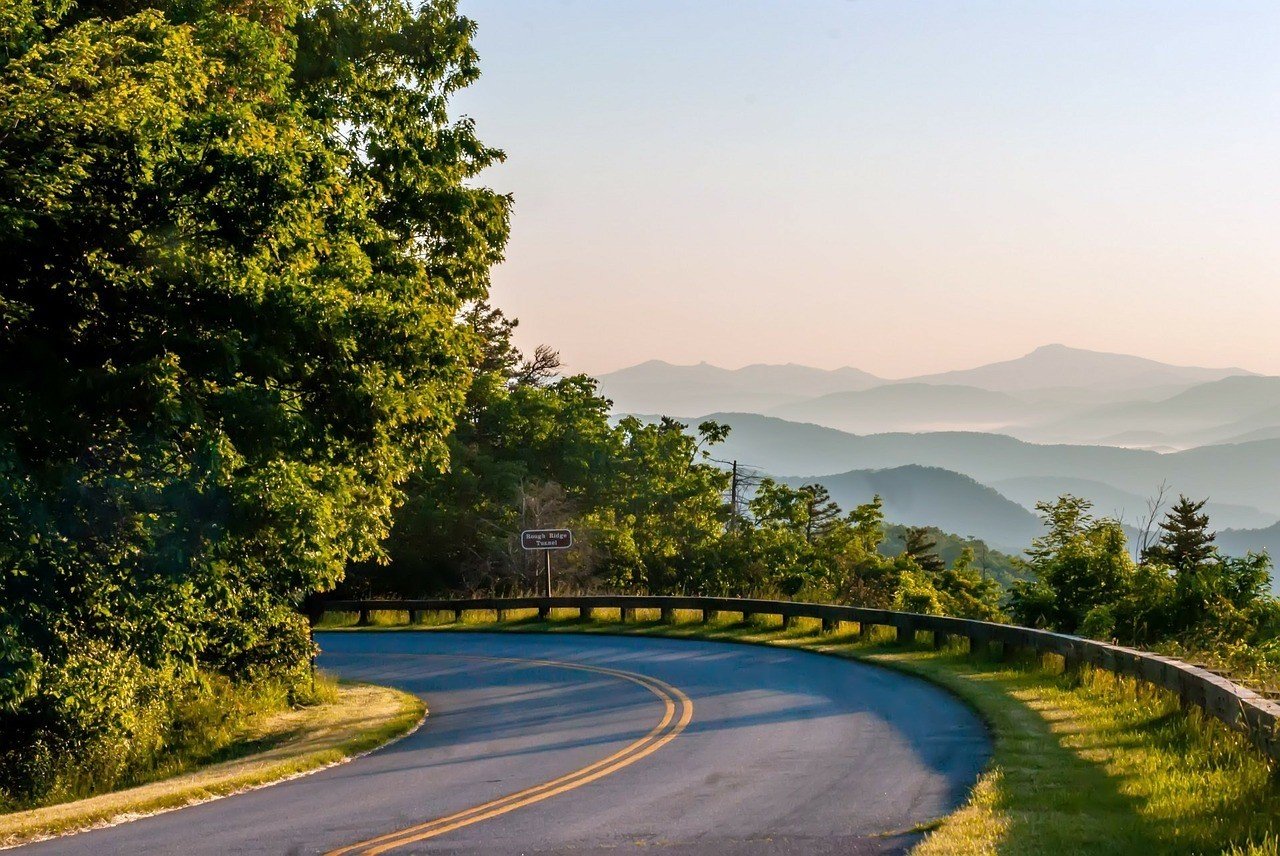 A few cities have extensive public transport systems, but day trips will almost always require a car. Uber is the ride-share app of choice in the US, and while it's safe for the most part, it's very expensive–much more so than renting a car.
The easiest and cheapest way to get from state to state is by flying. Unfortunately, long distances buses in the US are NOT safe and tend to attract vagrants, criminals, and drug users.
Crime in USA
In 2021, 7.5 out of every 1000 persons were victims of a violent crime that was reported to the police. While crime is down from the 90s, it has been steadily rising since the pandemic hit. Mass shootings are also a legitimate concern when visiting the US.
Attacks can happen in any state at any time, and while these represent only a small percentage of gun deaths, it's still something to be aware of. Avoid large gatherings, malls, schools, and grocery stores if you want to take additional precautions.
Scams in USA aren't something the average traveler will run into, as a lot of scams are done over the phone or the internet.
Rules in USA
One law to keep in mind while traveling the US is that the drinking age is 21. The same goes for marijuana in states that have legalized recreational use. As weed is still federally illegal, you can get in trouble for bringing it on a plane, though this tends to be a bit lax these days.
Tipping culture in the USA is also something to be aware of. Servers are NOT paid a normal hourly rate and instead make the majority of their income through tipping. For this reason, you can expect fantastic service, but know you should tip at least 15-20%! In some cases 10% may suffice.
FAQ about Staying Safe in USA
Here are some quick answers to common questions about safety in USA.
So, is USA Safe for Travel?
There may be a fair bit of crime going on in the USA but, being such a vast and varied country, most American attractions are in fact safe for travel.
The places you'll be going, as a visitor, will practically be crime free compared to what some US citizens see on a day-to-day basis. Count yourself lucky!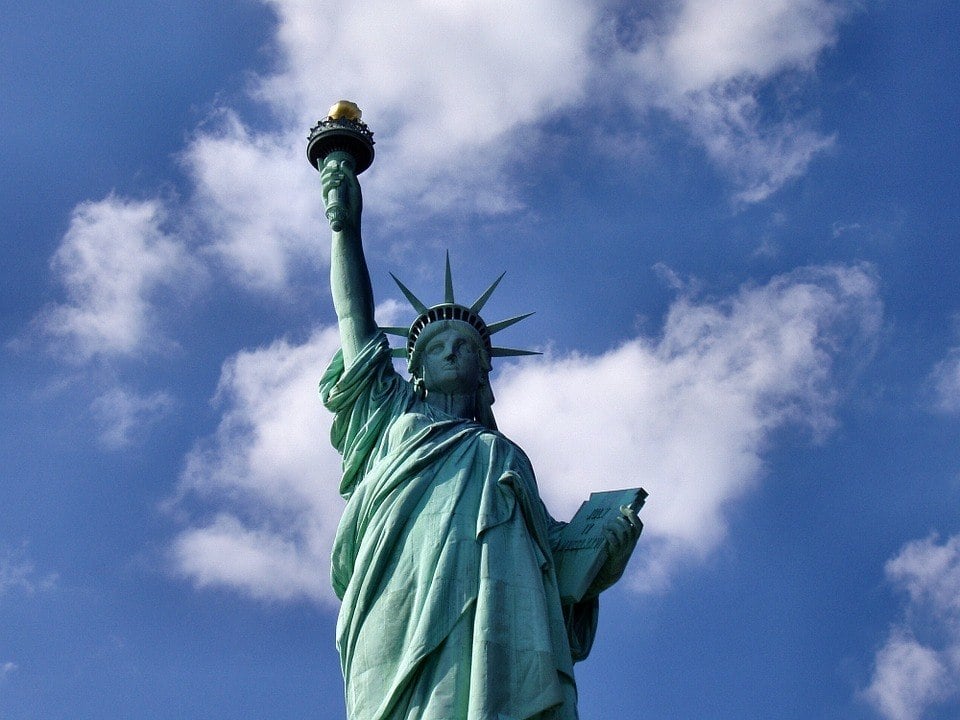 Disclaimer: Safety conditions change all over the world on a daily basis. We do our best to advise but this info may already be out of date. Do your own research. Enjoy your travels!
---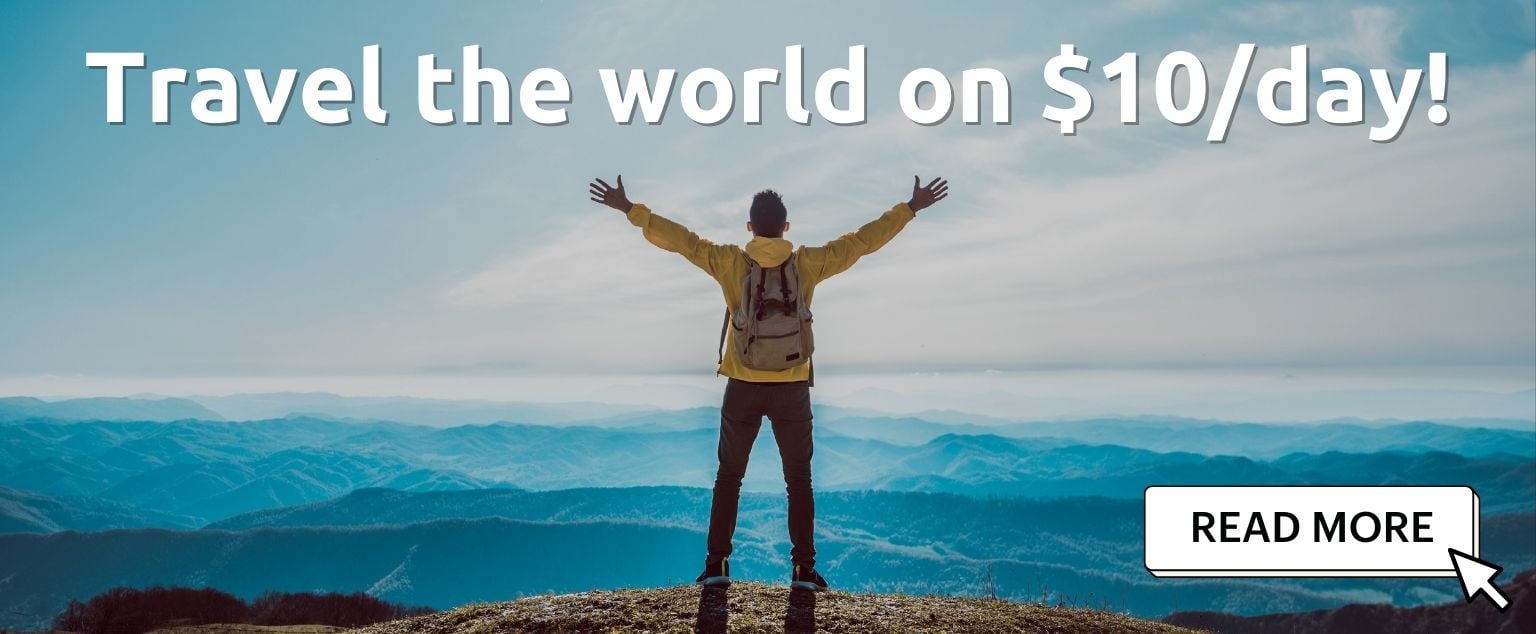 And for transparency's sake, please know that some of the links in our content are affiliate links. That means that if you book your accommodation, buy your gear, or sort your insurance through our link, we earn a small commission (at no extra cost to you). That said, we only link to the gear we trust and never recommend services we don't believe are up to scratch. Again, thank you!