Famous for its life-changing deep dish pizza, sports teams, and thriving nightlife is none other than Chicago, one of the USA's most popular cities that sits along the coast of Lake Michigan.
Yet despite having so much to offer tourists, Chicago is also known for its crime and was the one-time stomping ground of infamous gangster Al Capone. Petty crime is one issue, but some of the city's residential areas are hotspots for gang-related crime which has led to some alarming statistics.
You would be forgiven for having some reservations about visiting.
To give you some peace of mind, we've put together this huge guide to safety in Chicago – full of everything you need to answer the question "is Chicago safe"… because spoiler alert: the answer is yes!
So let's get right into everything you need to know to have a problem-free time in ChiTown.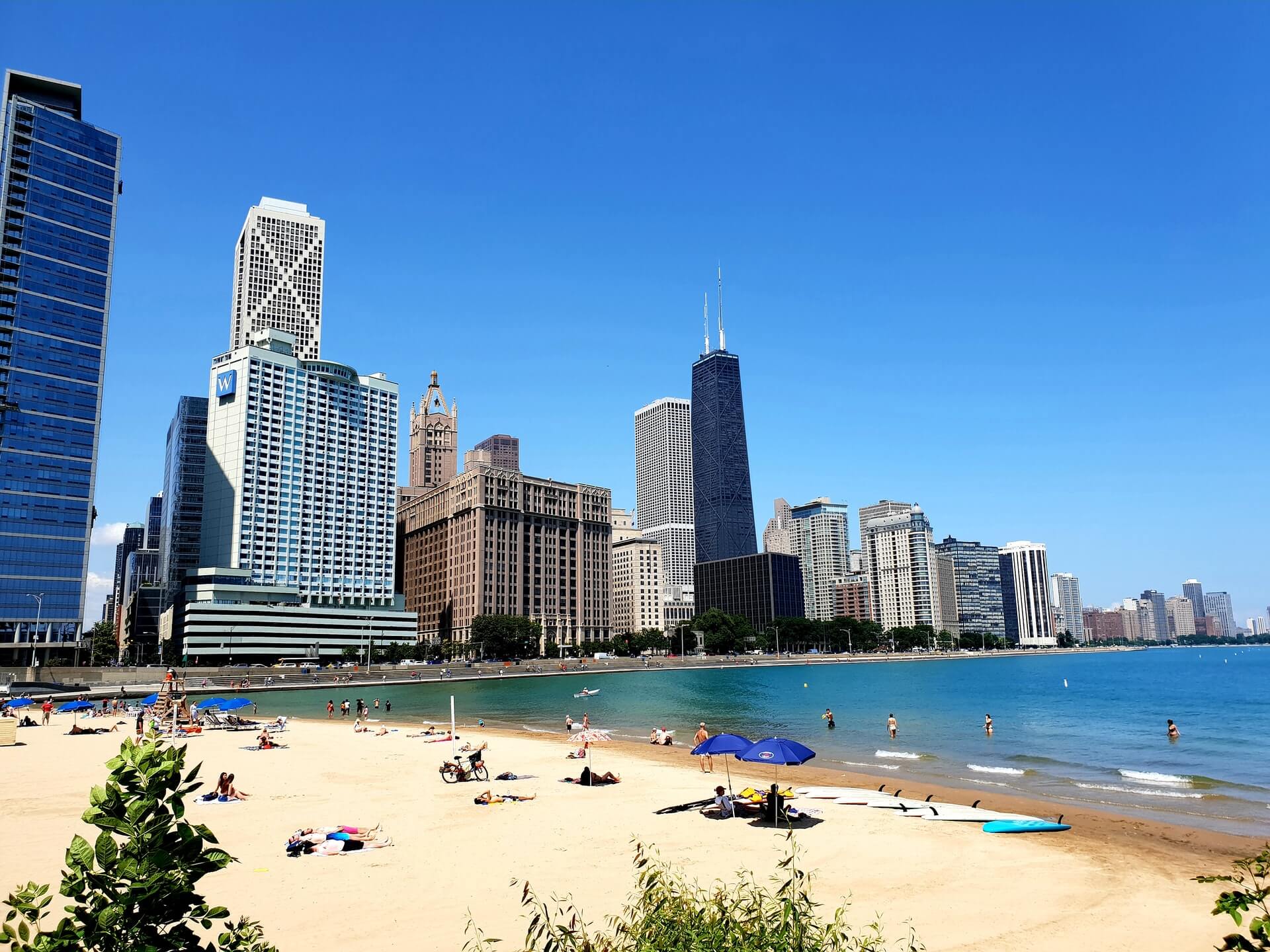 Unlock Our GREATEST Travel Secrets!
Sign up for our newsletter and get the best travel tips delivered right to your inbox.
Updated January 2023
There is no such thing as a perfect safety guide, and this article is no different. The question of "Is Chicago Safe?" will ALWAYS have a different answer depending on the parties involved. But this article is written for savvy travellers from the perspective of savvy travellers.
The information present in this safety guide was accurate at the time of writing, however, the world is a changeable place, now more than ever. Between the pandemic, ever-worsening cultural division, and a click-hungry media, it can be hard to maintain what is truth and what is sensationalism.
Here, you will find safety knowledge and advice for travelling Chicago. It won't be down to the wire cutting edge info on the most current events, but it is layered in the expertise of veteran travellers. If you use our guide, do your own research, and practise common sense, you will have a safe trip to Chicago.
If you see any outdated information in this guide, we would really appreciate it if you could reach out in the comments below. We strive to provide the most relevant travel information on the web and always appreciate input from our readers (nicely, please!). Otherwise, thanks for your ear and stay safe!
It's a wild world out there. But it's pretty damn special too. 🙂
Is Chicago Safe to Visit Right Now?
Chicago is the third-largest city in the United States and is a popular destination for US travelers. It's a cultural hub of the Midwest region and the biggest city in Illinois, but has been regarded by many as one of the most dangerous cities in America.
However, Chicago is a city of two halves: one is the vibrant metropolis with its museums, parks, and amazing dining scene; the other is much poorer and affected by crime and gangs.
So if you're wondering "how dangerous is Chicago?" the answer is that anywhere you'd actually plan to go as a tourist is safe and secure. The violent crime you hear about on the news happens in neighborhoods that are far away from tourist hotspots.
Safest Places in Chicago
When choosing where you'll be staying in Chicago, a bit of research and caution is essential. You don't want to end up in a sketchy area and ruin your trip. To help you out, these are the safest places in Chicago: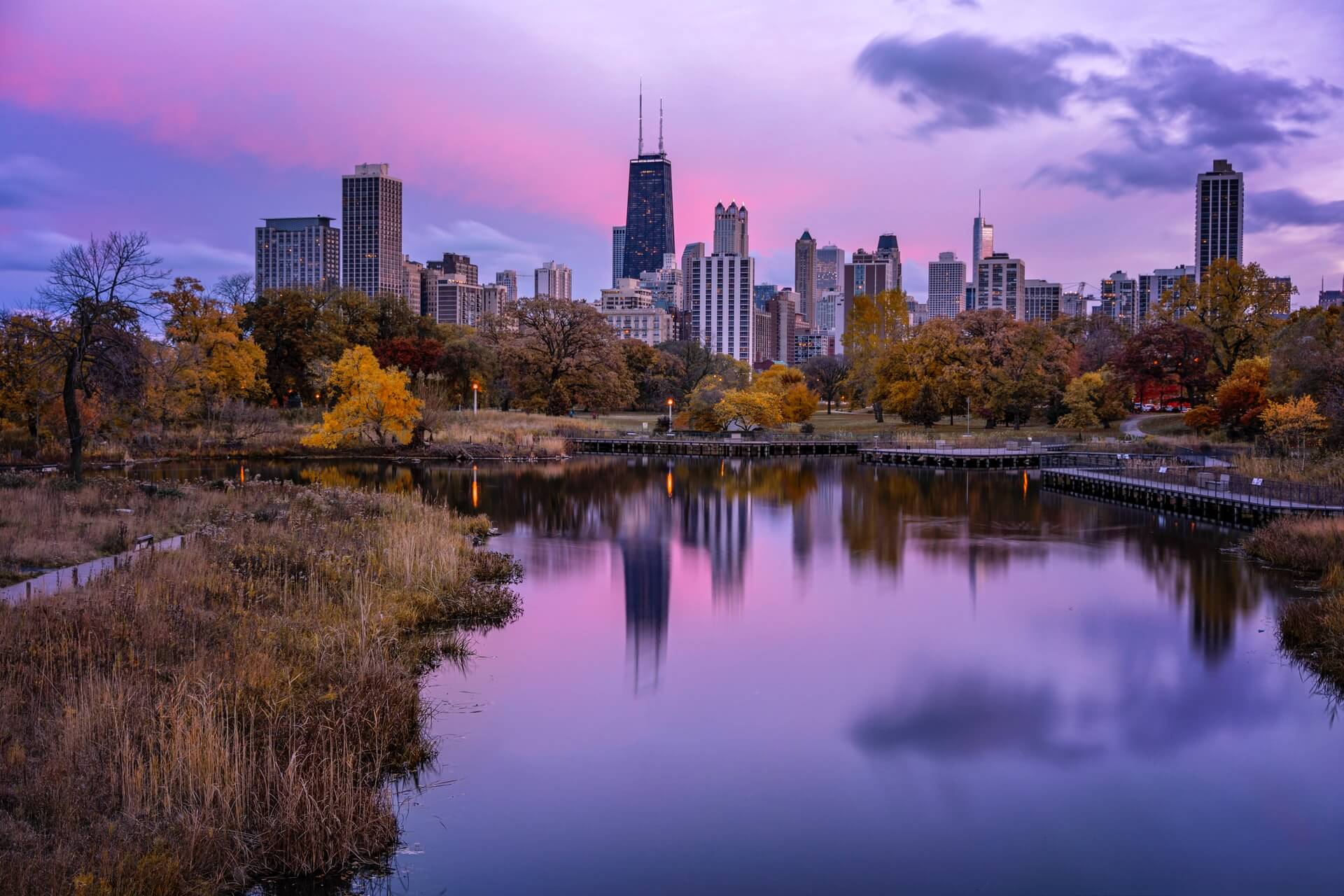 The Loop: This is where you'll find the city's most popular attractions like "The Bean," as well as many varying restaurants. This is the tourist center of Chicago with great access to public transport.
Lincoln Park: This northside neighborhood has a number of engaging museums, and Chicago's largest and most well-known park by the same name. This area is pricy, but extremely safe.
River North: Well-liked among young professionals, River North is where you'll be (safely) in the midst of all the action. Lively bars, restaurants, and lounges will be within walking distance.
Places to Avoid in Chicago
Unfortunately, Chicago does have a high crime rate in some parts of the city. Here are some of the most dangerous neighborhoods in the city that you should always stay away from:
West Garfield Park: As the most dangerous neighborhood in the city, crime is 257% higher in West Garfield Park than the city average and 409% more than the national average.
Washington Park: A part of the notorious South Side of Chicago along the Dan Ryan Expressway.
Englewood: Another high-crime locale of Chicago, you're looking at a crime rate more that's more than 200% of the national average.
East Garfield Park: Crime is nearly 300% the national average in East Garfield as the neighborhood is teeming with gang activity and violent crimes.
No matter where you are in Chicago, be more careful after dark. If a street looks dodgy – avoid! Don't wander off alone and if possible, grab a taxi or Uber to get from A to B.
As we have said already, traveling in Chicago is pretty safe. Still, you should know how to keep safe if you're planning on going, so here are a few pointers.
Keep your belongings close to you – There are a high number of thefts that do happen, so it's important to keep anything valuable close to your person and hidden from sight
Don't walk around with expensive electronics and jewelry – Not that it will put you in immediate risk, but the more conspicuous you look, the more you could be targeted
Limit the amount of money you carry around with you – The more you have, the more you could lose. Get your hands on a money belt to hide it.
Pay attention to your surroundings – Thieves operate especially on public transport, the Pedway, around transit hubs, and popular tourist sites, so be vigilant in these places
Be careful around ATMs – It's best to use them in malls and in banks during the day
Avoid blindly following Google Maps – Finding a hole-in-the-wall eatery in a less central neighborhood? Following maps may take you on a "shortcut" through potentially sketchy areas, so consider Uber-ing.
Don't resist if someone tries to mug you – Just hand everything over; your wallet is not worth getting potentially injured
Keep an eye on your luggage – It's not worth the risk to leave it unattended anywhere, even in hotel lobbies.
Take care around the Loop at night – Though safe to, it can empty out after business hours when office workers go home and certain areas can feel isolated (notably west of State Street).
Walk with purpose – Try not to look like a lost tourist. Looking like you know where you're going, even if you don't, is better than appearing vulnerable and open to touts, scams, or street crime
Weed is legal in Chicago, but – Do your research on where you can purchase and where is free to smoke
Stay away from illegal drugs – Weed may be legal, but nothing else is. Fentanyl is also a big issue in US cities these days, so it's best to stay away.
Don't walk around with open alcohol – It's against the law, but Millennium Park and some other places are ok–take note of what other people are doing around you.
Be aware of Chicago's homeless population – Often a feature around transit hub (Union Station, for example), this shouldn't pose too much of a threat, but it's best to stay on more populated streets.
Prepare for the weather – Do try to plan your Chicago itinerary between May-October. The city gets seriously freezing, with average lows in winter of 17 degrees Fahrenheit (-8.3 degrees Celsius).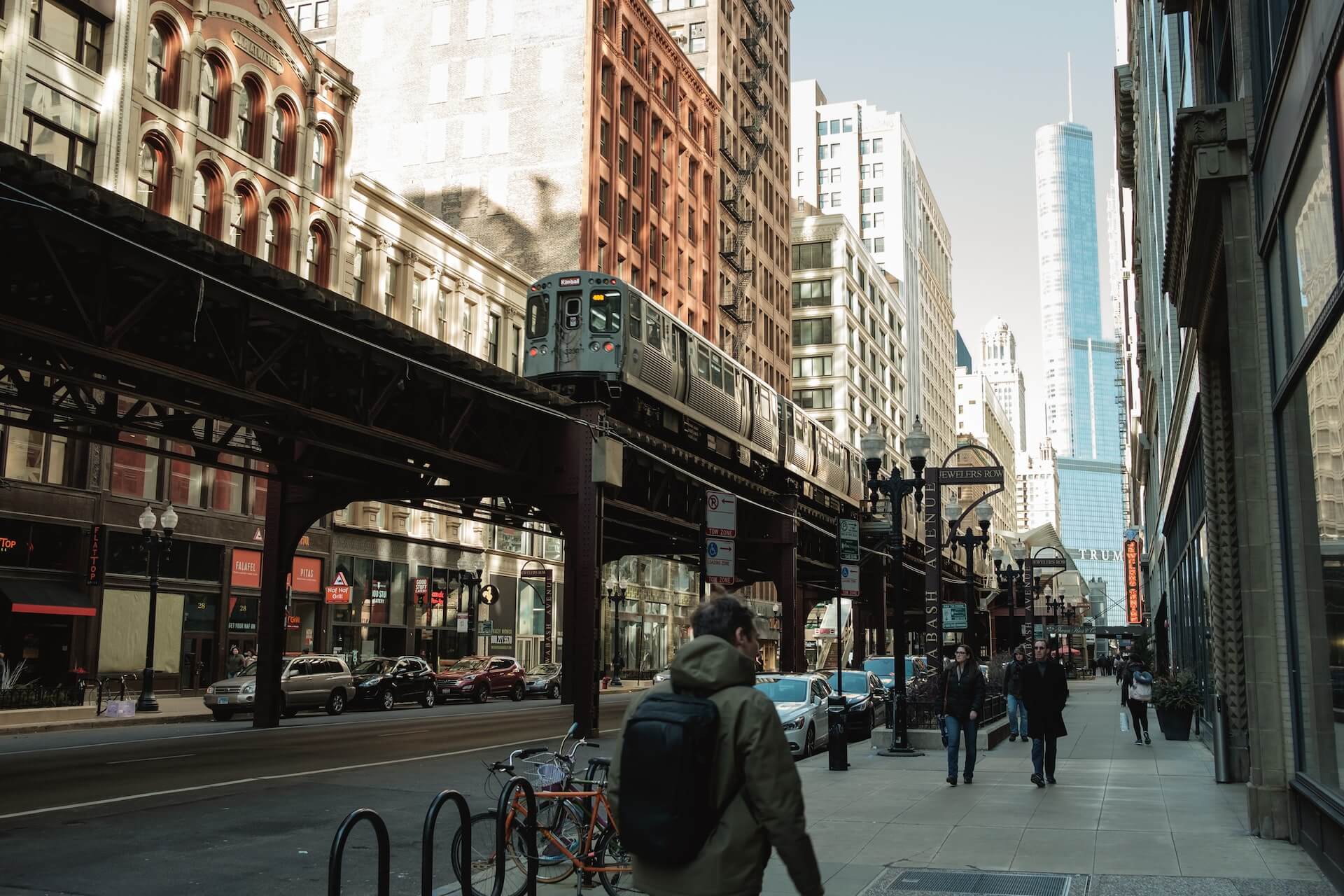 Solo travel anywhere in the world is an amazing prospect: you get to travel around on your own time, and challenge yourself while you do it. On the other hand, we know as well as anybody else that solo travel can also be daunting.
However, even though being alone in a major city can get lonely, solo travel in Chicago will give you plenty of opportunities to meet new people. Here are some tips:
Research your accommodation before you go. There are a lot of hotels and budget-friendly accommodations to stay in, but just know that Chicago is huge; picking the right area for you is key.
Ask for local insight. The staff at your hotel, the hostel owner, or even a friend who might have some great tips on where it's safe to walk around, where you should be keeping away from, and what recommendations they have on what's good to do in the city as a solo traveler.
Try not to make yourself a target. This means avoiding things like carrying your phone in your hand 24/7, leaving it on a table in a coffee shop, or dangling your bag on a chair.
It is ok to join a tour! Guided walking tours around the top sights, a food tour, or a bar crawl – these are all good ways to see the city safely while socializing with other people at the same time.
Do not party too hard. Chicago has great nightlife, especially when it comes to jazz and blues bars, but it doesn't mean you have to get really drunk – or dabble in a lot of weed – you could put yourself at risk of being in a dangerous situation, or simply not find your way back to your accommodation. Being too intoxicated means bad decisions.
Make sure you have different ways to access your money. Leave some emergency cash somewhere in your bag, have two separate bank accounts and two different cards that you can use (don't keep them together), and think about an emergency credit card. Keeping everything in one place is not sensible; imagine your wallet going missing with all your cash and cards in it!
Keep in contact with your friends and family and make sure someone knows your itinerary and where you're staying. Even if it's just a weekend trip, stay in contact with your people!
Is Chicago Safe for Solo Female Travelers?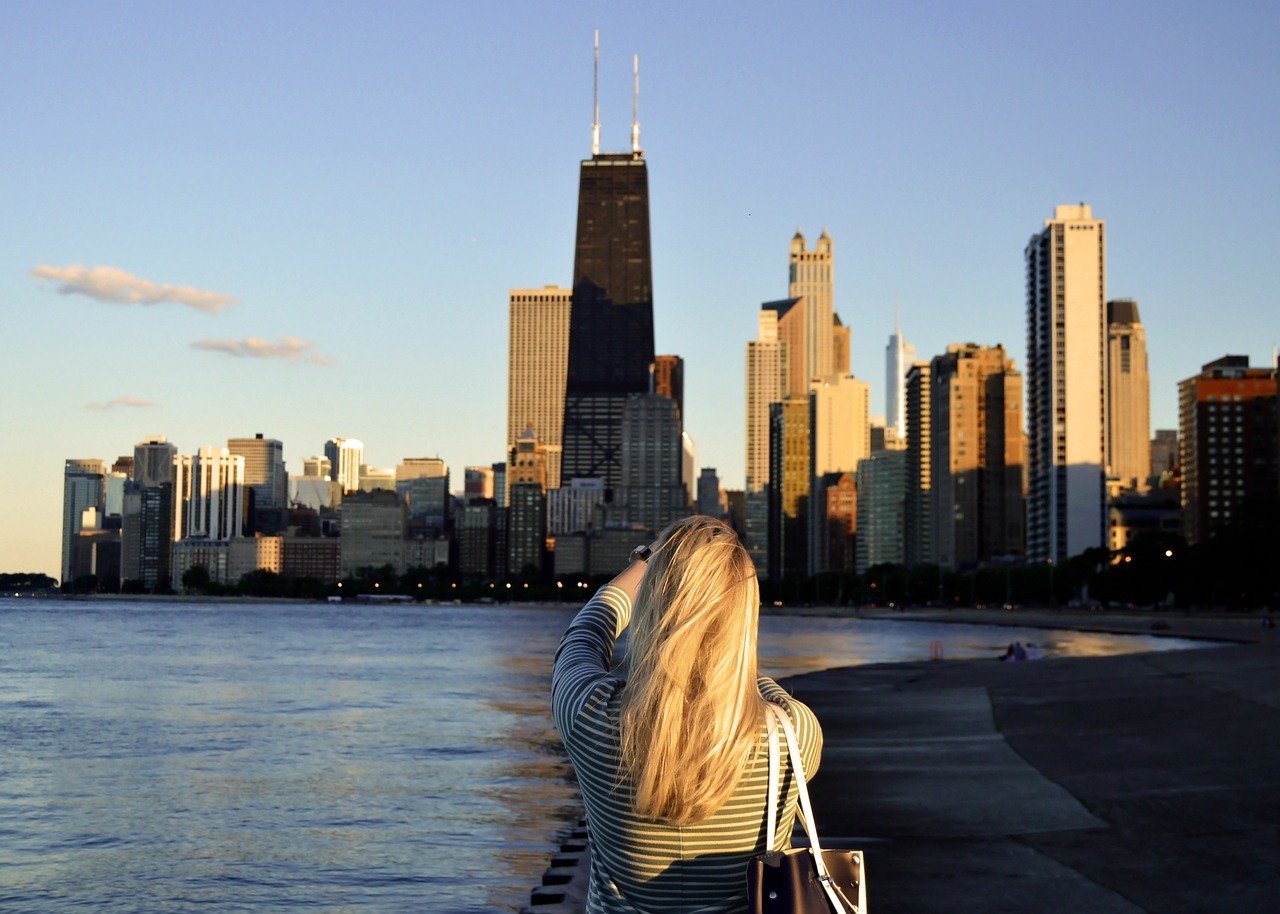 Many solo female travelers have an amazing time visiting Chicago every single year.
Cities are cities though, and like many of them all around the world, spending time in Chicago can pose more of a risk to women by themselves than to men.
Here are some solo female-specific tips for your Chicago trip:
Be aware of your surroundings at all times, so things like checking your maps regularly, texting while walking, aren't smart; stay alert, even in daylight hours.
It is a good idea to dress to fit in. Depending on what you do in the city, you'll want to dress for the occasion – a night out is different from a walk in the park, for example – but dressing down is probably better than dressing up.
If you want to go out drinking and dancing – by yourself – then make sure you do research on the venue before you go there.
Plan your route home if you are out after dark. Know how to get back: will you be getting a taxi? An Uber? Is it a safe district to walk through?
Do not be afraid to say no to people if you are in a situation that is making you feel awkward or uncomfortable. Remove yourself from the situation.
Find yourself a group of friends to have fun in the city with. You can find like-minded ladies to meet up with through things like Couchsurfing, or Facebook groups like Girls Love Travel or Host A Sister; even if you don't meet up, online communities like this can help you with advice.
It is imperative that you research your accommodation options thoroughly. Read what other women have said before you about your options, and go with somewhere well-reviewed that suits your travel style.
Let people know your travel plans. From simply telling the staff at your hostel what you plan to do for the day, to sharing your itinerary with a good friend or family member back home, it is safer that people know where you are and what you're up to than not at all.
If you are worried about wandering around Chicago by yourself, then you should consider hiring a guide or joining a tour. It is a good way to see the city safely and learn things about it at the same time.
Is Chicago Safe for Families?
Downtown Chicago is a fantastic city for a family break. There is so much packed into Chi Town that you and your children will surely never get bored and have an awesome time.
As an example of just how kid-friendly this city is, Chicago even hosts Kidzapalooza, the child-friendly of the famous music festival Lollapalooza!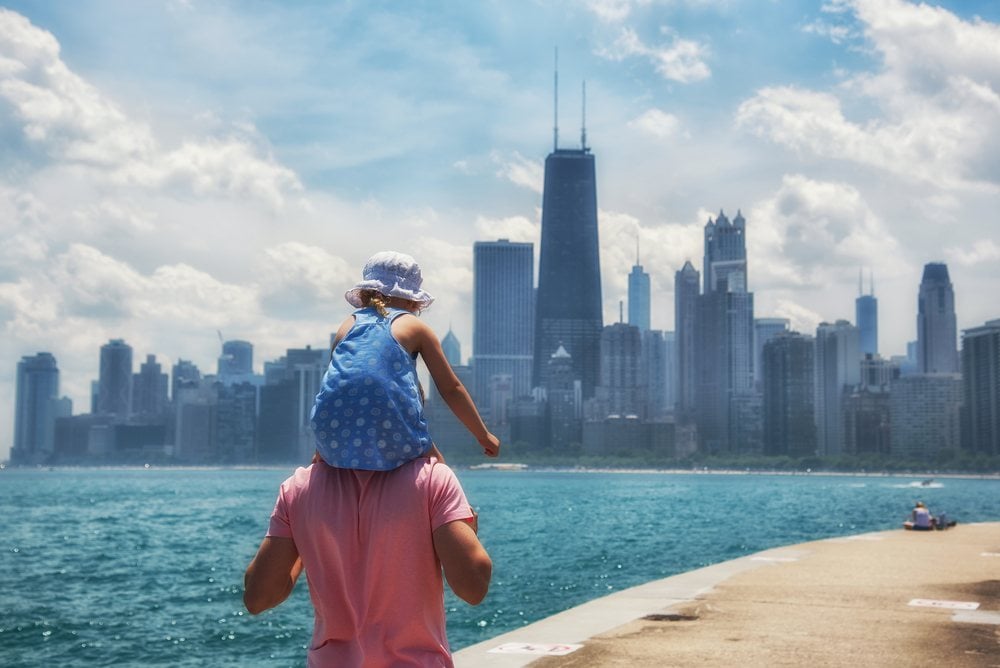 If you are going on a boat trip on Lake Michigan or any one of the Great Lakes, make sure that the boat in question has child-sized life jackets and safety equipment available.
Depending on what season you travel to Chicago in, you will need to pack for the weather. In the winter, from November to March, the weather can bring freezing conditions, so layers and making sure everyone's wrapped up warm is important – as are the potential hazards of getting around a city that's so cold with children in tow.
You should be fine taking Chicago's public transport with children. In fact, children aged 7 and under can ride on the L Train and public buses for free; children will love the L, an elevated train that runs through the city.
Getting Around Chicago Safely
The Windy City's top tourist areas are very walkable, and cycling in Chicago is becoming more and more popular. Overall, public transport in Chicago is safe. The iconic L-train is most likely what you'll use as a tourist, but if you're staying outside the city, the Metra services Chicago's suburbs.
Driving in Chicago is definitely NOT something we recommend. Break-ins do happen frequently, and driving in a city filled with thousands of vehicles and even more pedestrians is definitely not fun.
The Chicago buses are also safe for the most part, though do try to avoid them after dark as they tend to be more sketchy than other types of public transit.
Uber is another popular way to get around this big city. Safer and less scammy than old-school taxis, the only thing you'll want to make sure of is that your driver's license plate matches the one on the app. Though rare, fake driver schemes have led to crimes around the country.
Crime in Chicago
Chicago isn't just one city–it's two, all with crime statistics as varied as two separate countries. The safest places in Chicago like The Loop and Lincoln Park have relatively low crimes rates. But the areas that lead to its "Chiraq" nickname keep the overall amount of violent crime high.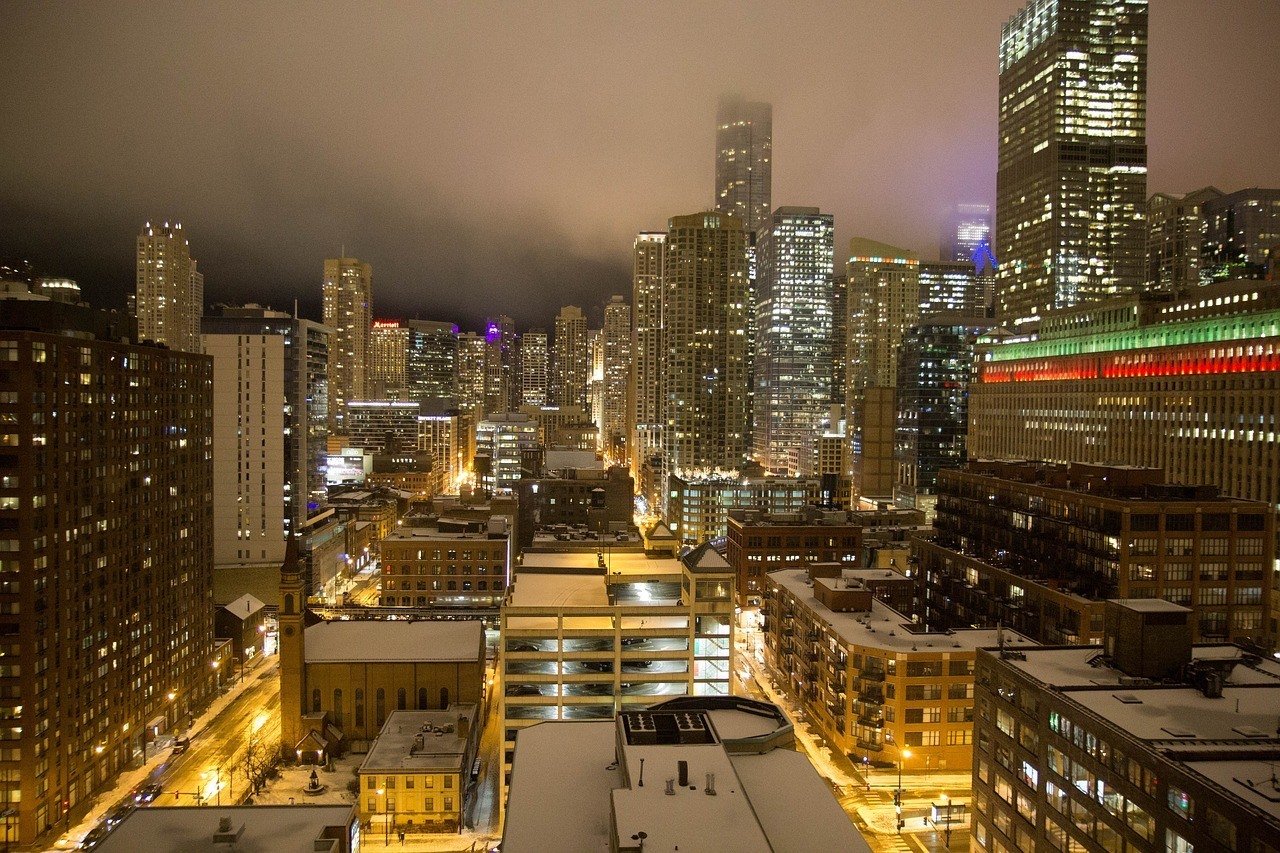 Chicago had 695 murders in 2022, down from 804 in 2021, however, this is still not the highest rate in the United States. Thefts on the other hand are up–with 20,194 cases registered in 2022 compared to 12,978 in 2021. Pickpocketing is definitely a threat anywhere, but one you can stay on top of by keeping valuables out of reach.
Overall, you do have a higher risk than average of being involved in a violent crime in ChiTown, but data can't always paint the entire picture. If you stick to tourist spots and other known safe zones, you shouldn't have any problems.
Laws in Chicago
You shouldn't have to worry too much about the laws in Chicago–though if you're into weed, you'll be happy to know that it is recreationally available for anyone 21 and over! This doesn't mean you can smoke on the sidewalk though–that's an easy way to get an expensive fine.
FAQ about Staying Safe in Chicago
Here are some quick answers to common questions about safety in Chicago.
So, How Safe is Chicago?
To put it simply: yes, Chicago is safe, as long as you stay within known tourist areas.
Luckily, I think you'll be pretty satisfied with all the incredible museums, lakeside beaches and foodie favorites such areas have to offer!
Art and history lovers will adore the many museums, and nature enthusiasts will enjoy how easy it is to get to beaches and quiet spots away from the city.
Yes, Chicago does have a reputation for being a dangerous city, but the odds are you won't see why firsthand.
So continue on with trip planning, and have the absolute best time. Deep-dish pizza awaits!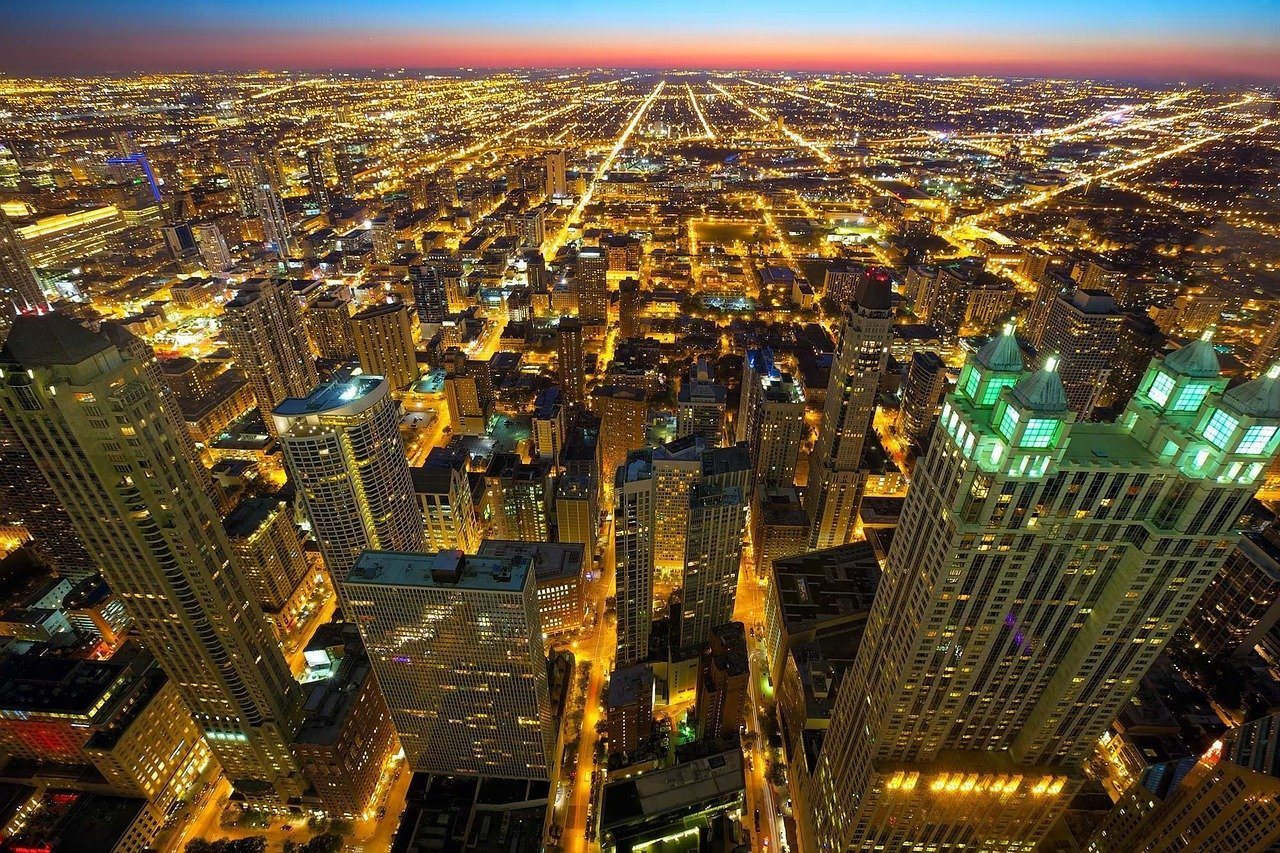 Disclaimer: Safety conditions change all over the world on a daily basis. We do our best to advise but this info may already be out of date. Do your own research. Enjoy your travels!
---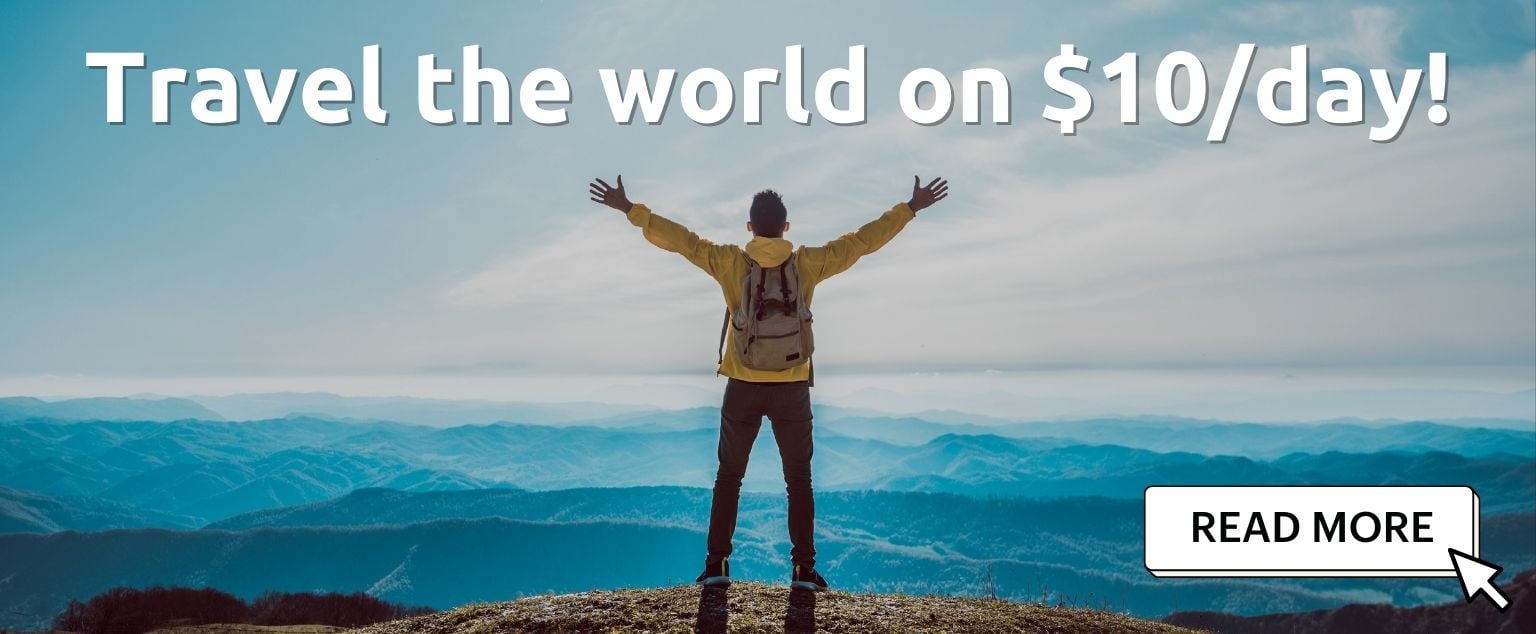 And for transparency's sake, please know that some of the links in our content are affiliate links. That means that if you book your accommodation, buy your gear, or sort your insurance through our link, we earn a small commission (at no extra cost to you). That said, we only link to the gear we trust and never recommend services we don't believe are up to scratch. Again, thank you!