Chicago is an incredible destination. Called the Windy City (but not actually that) windy), Chicago sits on the shores of Lake Michigan and boasts a truly picturesque skyline.
It's not seeing the modern skyscrapers that make up a million things to do in Chicago for the regular tourist though; tales of Prohibition-era crime and gangsters of yore provide an interesting historical backdrop for the city. Combine this with famous Chicago deep-dish pizza, and you can see why millions of people visit the city each year.
Thankfully there's plenty of opportunities to get off the tourist trail in Chicago. To help you navigate your way around the more weird and wonderful sights of the city, we've crafted this guide to the most unusual things to do in Chicago. From secret magic shows, to hidden speakeasies and surgery museums, we've got all the hot tips you could ever need!
Are you visiting Chicago? Chicago is a hub of entertainment, fun attractions, and iconic sites. Here are some of the best things to do in Chicago on any budget, whatever the weather.
Once known as the Sears Tower, the Willis Tower looks no less cool after its 2009 name change. Sleek black and a bit like something you'd make out of Lego as a kid, it not only looks cool: the views from it are insane. They're bound to be. We mean, the observation deck of the Willis Tower is the 103rd floor. 103rd! From this unreal viewpoint you can see over fifty miles and out across four states.
For those of you who don't get wobbly knees and vertigo, there's The Ledge. This is a glass platform that literally sticks out of the tower itself. Standing on it, you can see the street between your feet – 412 metres below. Definitely one of the most iconic things to do in Chicago (and worth it for the photo op).
2. Pose for a selfie with the Cloud Gate
Though it's got a cool sci-fi name, Cloud Gate is known by basically anyone who's anyone as The Bean. That's what it looks like: if the Silver Surfer was a bean, this would be it. And even just going to see it is one of Chicago's most essential things to do. Designed by British artist Anish Kapoor, The Bean is located as Millennium Park.
A selfie in the weird reflections of this very cool piece of public art itself is a must. Come early for less chance of having a random in your shot (unless you like random crowds?)
A load of different cultures have added to what makes Chicago so god-damn cool and Chinese culture, of course, is a big part of it. Like all good, big American cities worth their salt, Chicago has its very own Chinatown. And what better way to discover how it ticks than to embark on a voyage of food and feasting through this buzzing district.
Step through the iconic Chinatown gate and immediately start your quest for the best. Dig in to dim sum, dine on dumplings, and try delights from Xi'an you've probably never had before. Beijing duck, Sichuan hot-pot – it's all here. For one of the very best things to do in Chicago, make sure you finish up with a custard tart from Chiu Quon Bakery, Chinatown's oldest.
There are so many amazing food tours in Chicago that'll show you the best spots to eat.
Chicago wasn't always a big, shiny metropolis. Not at all. Rollback the years to as recently as the 19th century and Chicago was pretty much just a pioneer outpost, and an important stop-off for trappers and fur trade buyers. What happened between then and now? We won't bore you with it, because it's much more interesting to learn about it first hand at the fascinating Chicago History Museum.
This ain't no dull and dusty prison of artefacts. What you get here is a lot of hands on, interactive exhibits that makes history fun! Step inside a recreated old jazz club, a restored L train car (iconic), and clap eyes on a giant, Chicago-style hot dog. A super interesting thing to do in Chicago – even if you're no history buff yourself.
5. Take in the sights and sounds of the Navy Pier
What's Navy Pier you ask? Well, it's a 3,300-foot long pier on the shore of Lake Michigan that isn't just famous for being long – it's also got some heritage to it, dating back as it does to 1916. That's over a century old (wow, right?). Seeing it alone doesn't constitute the best thing to do in Chicago: this pier is an experience.
It must be walked around. There are tons of attractions on the pier itself, everything from old-time-y fast food stands and shops, to exhibitions, seasonal festivals and even stunning views out across the lake. Sounds good, doesn't it? Which is probably why it's one of the most popular things to do in Chicago.
Chicago isn't just famous for its pizza (we mean, we've already told you five other awesome things). It's also famous for crime. But before we start getting hate, we're talking historic crime. Think the Chicago Mob, Bugs Moran, Frank "The Enforcer" Nitti, The Lady in Red, The Untouchables, Johnny Torrio, John Dillinger and – of course – the famous, the notorious, Al Capone.
So for one of the coolest things to do in Chicago, go on your very own stake-out and check out places where all these hoodlums gathered. Search out spots like the Holy Name Cathedral, the Biograph Theatre, and the site of the Valentine's Day Massacre in Lincoln Park. Nothing quite like a bit of Prohibition-era gang warfare.
From the North to South Side of Chicago, there's one tasty dish that you won't be able to get away from. It's going to happen sooner or later. But don't worry: this is one tasty morsel that you will definitely want to fill your tummy with. We're talking, obviously, Chicago deep-dish pizza.
An unholy cross-breed of a pie and a pizza, maybe even a casserole encased in chewy dough, it's a must-have for stuff to do in Chicago. For the best place to start your pizza odyssey in Chicago, start at strip mall favourite: the succulent My Pi Pizza. Then there's Burt's Place for a timeless taste. For old-school style, make a beeline for Louisa's Pizza and Pasta.
8. Hunt for bargains at the Randolph Street Market
If you're into a bit of vintage clothing and other knick-knacks and relics from the past, going for a bargain hunt at Randolph Street Market is definitely one of the top things to do in Chicago. No doubt about it. This mecca of cool has been featured in stuff like the New York Times and Travel & Leisure, so you know it's a hip place.
This monthly indoor-outdoor market is a bonanza of things to buy and places to eat as well. It's located in Chicago's Plumbers Hall and takes place over one weekend every month. It's ticketed though; general admission is $8. But boy is it ever worth it. Hot tip: Come after 3pm on a Sunday for free admission.
9. Get up close and personal with the Crown Fountain
Probably one of the more unusual fountains in the world, the Crown Fountain – for a start – is a pair 50-foot tall cuboid block of glass bricks with a shallow reflection pool between them. That alone makes it a striking piece of public art. We say striking, but back before it was unveiled in 2004 it was downright controversial.
But the best part about the fountain isn't the architecture. It's the LED projections of over a thousand Chicago locals from different backgrounds and walks of life, making it look like they're spewing water at you from their mouths – sort of like a modern-day gargoyle. Seeing it (without getting wet) is the one of the coolest things to do in Chicago.
10. Spend the afternoon strolling around the Chicago Institute of Art
For one of the less tourist-y things to do in Chicago you should definitely check out the Chicago Institute of Art. This place really does have quite an insane collection. You'll get to a few of the greatest hits of some of the most famous artists that ever lived.
We're talking "The Bedroom" by Van Gogh, Edward Hopper's cafe landscape "Nighthawks", "A Sunday on la Grande Jatte" by pointillist Georges Seurat, and the very iconic "American Gothic" by Grant Wood. That's just a few. There's stuff by Diego Rivera, Mattise, Monet, even Hokusai. Art fans should not pass up on this incredible haul.
Donut miss out (sorry, that was awful) on sampling Chicago's delicious donuts. It must be done – especially if you're at all fond of these deep-fried rings of goodness. Dunked in coffee, old fashioned style, whatever you go for it's bound to be literally delicious. We kid not.
With a recent resurgence in the popularity of donuts in the city, believe it or not, there's a few good'uns to discover if you're in the search of off the beaten track stuff to do in Chicago, like donut-hunting. Hit up Dinkel's Bakery. Going strong for over 90 years (try the chocolate-coated). Over at Delightful Pastries, this family-owned operation has paczki – jam-filled donuts of Polish origin. Unreal.
12. Pay a visit to the actually beautiful International Museum of Surgical Science
A trip International Museum of Surgical Science may be of the more unusual things to do in Chicago, but it's actually a pretty fascinating (if gory) place. It's filled with strange things like preserved heart valves in jars and graphic depictions of surgery from back in the day – well, actually 600 historic paintings – so if you're squeamish… look away.
Luckily for the less strong of stomach, the museum is set in a lakefront, early 20th-century mansion. It's stunning. Think wood panelling and leather chairs, marble floors and gilded staircases. It's worth a visit for the building alone. At the end you can even pick up kooky souvenirs from the gift shop. Plushie microbe, anyone?
13. Visit the birthplace of Ernest Hemingway
Just west of Downtown Chicago is the leafy, and fairly fancy, suburb of Oak Park. It's here that on 21st July, 1899 – on the second floor of a Queen Anne-style home – that Ernest Hemingway was born. Without doubt one of the most iconic (if not greatest) American writers, Hemingway spent the first 6 years of his life here.
One of the more unique things to do in Chicago – but a must if you're a Hemingway fan – you can join a tour of his beautifully restored birthplace once every hour. It takes about 45 minutes and includes various facts about the early life of the young, future Pulitzer and Nobel Prize-winning Hemingway.
Safety in Chicago
Despite having a reputation as a major centre of crime, it's a pretty safe city. Yes, there was all that Prohibition-era stuff, but that was 100 years ago and as a tourist you're going to be fine here. The modern crime in Chicago is an issue for the city but happens in more isolated areas far from the central sights and lights of the city. In shorts, Chicago is safe for tourists.
There are, of course, some rougher areas that you might want to consider avoiding at night. The Fuller Park area as well as the far West Side (after West Avenue) aren't the nicest places to wander.
All that said, you should be wary of your belongings in all areas of Chicago – especially the subway. And after all the suits and office workers have gone home, the centre can harbour some pretty aggressive begging.
Use your common sense, stick to well lit roads, don't wander down deserted alleyways, and you should be fine!
Read our tips for traveling safely before you fly and always get travel insurance. Check out our roundup of the best travel insurance.
By now you're probably aware that Chicago has some pretty cool slices of history to learn about. Another one of these is the Adler Planetarium – the first in America. We think that's pretty cool. And yes: the building itself is also pretty cool. But the coolest thing? It's a planetarium, people!
We're into it. For a more romantic thing to do in Chicago at night, the adults-only Adler After Dark happens on every third Thursday of the month (6-10pm). See the stars from the Doane Observatory, see a bit of live music, and grab a cocktail. Planetariums don't get better than that!
15. Spend a night with the bluest people around
The classic that is Blue Man Group has just a few homes across the US – and Chicago is one them. One of the best things to do in Chicago at night would be to book yourself a ticket and grab a seat for one of the weirder theatrical performances you're likely to see in your life. For starters, everyone is blue.
It's a multimedia extravaganza that started as a "creative disturbance" put on by three friends in the Lower East Side of Manhattan when they put on a tiny parade, which involved burning a Rambo doll and a piece of the Berlin Wall. That strangeness persists. Be warned: front row seats are in a "splash zone".
16. Have a drink at a Chicago speakeasy
With Al Capone and other gangsters running the show in Chicago during the Prohibition, alcohol still flowed freely – albeit in an underground way. Behind-closed-doors clubs that were known as speakeasies came into life, serving illicit alcohol to those who couldn't do without it, i.e. almost everyone.
The Violet Hour is a good way to relive that era of tommyguns and moonshine liquor – except this time with fancy cocktails. A bit of a hidden gem, especially if you're into hipster vibes and all that jazz (literally), having a few drinks here is a great thing to do in Chicago at night.
Looking for a specific place to stay? These are our highest recommendations for the best places to stay in Chicago.
Set in stunning Streeterville is Freehand Chicago – our pick for the best hostel in Chicago. This charming hostel is built in a classic 1920's building and comes complete with stylish décor. It has a cocktail bar, a fitness centre, and on-site laundry facilities. They even provide linens, blankets and plush towels to guests.
Best Airbnb in Chicago: The Spartan
With this basic, convenient and well-priced studio apartment, you have access to a comfortable, queen size bed, full kitchen, on-site laundry facility, free wifi, and an awesome host who will recommend you places to visit, attractions to see in Chicago.
Cool and comfortable, stylish, and rustic; these are just a few of the reasons Fieldhouse Jones is our favourite hotel in Chicago. Not only is this hotel close to transit lines, but there are plenty of bars, clubs and pubs nearby. It has comfortable rooms, clean facilities and a friendly staff.
If the Willis Tower seems a little bit too high for you (to be fair, it's pretty damn tall), then you can always opt for a ferris wheel. Because of the close quarters nature of ferris wheels, they automatically win for the romance factor. Even more if you go for a ride at night time.
The Centennial Wheel, built for the 100 year anniversary of Navy Pier, is one of the most romantic things to do. The glittering views across the lit-up city skyline is literally stunning. Nothing like an amazing city view at night for a perfect little date night. Hot tip: Save your precious time for a fancy dinner afterwards and book tickets in advance to skip the queue.
18. Spend the day at Oak Street Beach
Who knew that Chicago had beaches? Well, it does. Being on Lake Michigan, you probably knew it at least has a shoreline, but beaches? So if you're looking for romantic things to do in Chicago, pack up a picnic, your best swimmers, and some blankets and make your way to the surprising slice of sand that is Oak Street Beach.
Fairly long and spacious enough for everyone to find a spot, there's even a biking path along the green park behind the beach. And it's backed by an impressive bank of skyscrapers. Pretty cool. Even on a winter's day it's nice for a romantic stroll together, but we would say that it's probably more something to do in Chicago in summer. Don't forget sunscreen!
19. Follow the Yellow Brick Road to Oz Park
In the North Side of the city you'll find a pretty unusual thing to do in Chicago. Namely, it's a park dedicated to all things Wizard of Oz. There's Dorothy's Playlot, the community-based Emerald Garden, and statues of the Tin Man, the Cowardly Lion, the Scarecrow, Dorothy and Toto. Before you get your hopes up, there is no Yellow Brick Road.
You're probably wondering: Why? Good question. It all started because of one the area's more famous former residents: L. Frank Baum. A Chicago-native who lived in the Lincoln Park area in the 1890s, he was the author of the original The Wonderful Wizard of Oz. In his honour the city transformed this once run-down area into the space it is today.
20. Take a break next to one of the biggest fountains in the world
Pretty much nothing like the modern monoliths that make up the Crown Fountain, the Buckingham Fountain dates back to 1927 and is designed to look like a Rococo wedding cake. If you're wondering what that looks like, think ornate in a monumental way. Supposedly built to represent Lake Michigan itself, this tiered fountain boasts statues galore.
In operation from 8am to 11pm the fountain's jets shoot up 150 feet into the air, which is genuinely impressive to see. At night time, these become a choreographed marvel complete with music and lights. For free things to do in Chicago, coming to see this huge fountain is up there.
21. Stroll the Chicago Pedway
We cannot help but love the futuristic feel of a city that connects buildings to other buildings with underground tunnels and overhead bridge links. There's something amazing about it. Like, you know, the city of tomorrow or something. If you're like us, then you'll agree that exploring the Chicago Pedway is one the best things to do in Chicago.
First began in 1951 when several one-block tunnels linked the Red and Blue CTA lines, today it spans 5 miles and connects over 50 public and private buildings and CTA stations. Dotted throughout are a whole load of services from restaurants and bars to shoe repair shops. Not it's not just about keeping warm, but Chicago really does get super cold in winter.
Books to Read in Chicago
Sometimes a Great Notion – A tale of a hardheaded Oregonian logging family that goes on strike, leading the town to drama and tragedy. Written by PNW legend, Ken Kesey.
Walden – The transcendental masterpiece by Henry David Thoreau that helped modern Americans rediscover nature and her beauty.
To Have and To Have Not – A family man gets involved with the drug smuggling business in the Key West and ends up in a strange affair. Written by the great Ernest Hemingway.
23. All aboard the river boat to see the city
You've seen the city from up high. You've seen it from ground-level. You've even seen it from below (that Pedway is awesome). But a good way to see the city is from the Chicago River. And what child wouldn't completely lose their sh*t over a boat ride? Not many, that's for sure.
Catch a boat from near the DuSable Bridge along the Riverwalk on the south bank of the Chicago River and you'll whisked upriver, through a very cool lock system all the way to Lake Michigan, before being lowered back into the river itself. The level of engineering excitement and watery appeal of it is enough to make this a top thing to do in Chicago with kids.
For an even more memorable trip, you should consider renting a boat in Chicago, which will take you anywhere you want to go on the river or Lake Michigan for an affordable price.
It's in the name: the Children's Museum is all about learning and having fun whilst you're doing it. If you're stuck for things to do in Chicago with kids and you're really strapped for ideas, this one is a total no-brainer. It's actually super cool and will keep your children (and you) entertained for actual hours.
There's permanent exhibits like the Tinkering Lab – for older kids (drills and hammers at work here!) – whereas younger children will love digging for bones at the Dinosaur Exhibition; elsewhere Treehouse Trails and Kids Town are ideal for babies and toddlers. There's always something new here. Tip: it's a good thing to do in Chicago when it's raining because it's indoors!
24. Try To Escape From The Escape Game!
If you are after something challenging, immersive but totally then then the Chicago Escape Game may be just what you are looking for. The Escape Game features a variety of different rooms which participants (that's you and your crew) must try to escape from by working as a team, solving clues and completing puzzles.
All of their games are designed to be suitable for everybody, from first-time players to experienced escapologists. No matter which one you decide to play, you're sure to have an absolute blast!
Chicago has no shortage of amazing buildings, but most of them are either skyscrapers or old-time-y structures. Thankfully there is one particular building, namely the Farnsworth House, which is definitely worth your time. And if you're into design, you're going to freak out at this place.
Designed in 1951 by Mies van der Rohe – the founder (and leader) of the Modernist movement in Europe who spent 30 years living and working in Chicago – this thing is super cool. This guy basically pioneered glass and steel architecture and you can see it in his house. Visiting it should be a must if you're on the look-out for hip things to do in Chicago. Instagram fodder if we ever saw it.
25. Stroll around Garfield Park Conservatory
There's a lot of… city in Chicago. A lot of buildings. A lot of skyscrapers. All those tall, tall manmade structures might get to you after a while – especially if you're not from a city. So if you need some space, the Garfield Park Conservatory is the place for you.
One of the last conservatories in the US – often called "landscape art under glass" – this place is bursting with greenery and tropical plants. If you love your succulents and your Instagram gallery is full of artsy pics of houseplants, we urge you to go here. Case in point: there's a Palm Room, with a zillion varieties of palm. One of our favourite hipster things to do in Chicago.
26. Get your kicks from magic tricks at Chicago Magic Lounge
Yeah, we know that magic shows don't really have the coolest reputation but hear us out on this one. The Chicago Magic Lounge is a pretty funky little venue where you might just be spellbound like you're a kid at a birthday party again. Even getting inside this place is like some sort of trick or inside joke as guests enter through what appears to be an old-school laundromat.
Step through the portal in to this world of magic, and spend your evening enjoying some pretty tasty cocktails whilst being suitably impressed, wowed and confused by what the hell is going on and how these tricksters do it.
27. Uncover the Mexican culture of Chicago
Just a 15 minute train ride from central Chicago is Pilsen. With its murals popping with colour, Spanish signs and plentiful Mexican cuisine on offer, it honestly feels more like you're in Mexico than in the city limits of Chicago. You'll even find the National Museum of Mexican Art here.
So if you're looking for off the beaten track things to do in Chicago, then we would highly recommend a trip to Pilsen. Forbes recently named it as "one of the coolest Mexican neighbourhoods in the world." (Um, what about in Mexico?) Seriously though, it really is cool here.
28. Catch a game at Wrigley Field Ballpark
Calling all sports fans! Wrigley Field Ballpark is totally worth a visit. You'll find it in the North Side of the city. Getting a ticket for a game is easy enough. Turn up to the ticket window and pay. See – we said it was easy.
The ballpark itself is the second-oldest in the United States, having been built in 1914 and pipped to the post by Boston's Fenway Park (1912). Catching a game here is one of the best things to do in Chicago. Loads of other people think so too: it's been featured in loads of stuff from The Simpsons and Family Guy to Ferris Bueller's Day Off.
If those feet of yours are tired of pounding the pavements around the Windy City, if distances seem too long to walk, if navigating the Pedway system or traffic seems too much hassle, then boy have we got the solution for you. You can see it all on two wheels instead.
Hop on a bike and pedal along the 18-mile Lakefront Trail that snakes along the shore of Lake Michigan, from Grant Park to Lincoln Park. It's ideal for cycling, obviously. One of the better things to do in Chicago for keen cyclists especially, seeing the city from the relative comfort of a bike saddle is a chilled way to do it. Rent a bike from one of many stations along the trail itself.
The industrial neighbourhood of Fulton has had bit of a facelift in recent years. From way back in the rough and ready days of its meat-packing past, there's been some dramatic urban renewal happening in recent years for a transformation of hipster proportions. For example, there's a Google office here.
Exploring Fulton Market in this reinvented West Side district is one of the coolest things to do in Chicago. That's doubly true if you like food. Go for kebab and mezze at Aba, tuck into good ol' fashioned barbecue at Green Street Smoked Meats, or classic diner dishes at Little Goat Diner. You'll love it.
31. Try and spot the sculpture by actual Picasso
Did you know that there's a secret Picasso statue in Chicago? We bet you didn't. But there is. And it's an interesting statue with an interesting story. An Chicago architect wrote Picasso a poem asking him to create a piece. A rare commission for the artist, he accepted because it fit with another "gangster city" he was producing some work for (Marseille).
An untitled piece, it's one of the coolest things to do in Chicago because it's sort of interactive – people slide down the bottom of it. Another fun thing to do is guess what it is: Picasso never explained, and today's eyes see everything from a baboon's head to an aardvark. Fun fact: it's in The Blues Brothers chase scene.
Chicago is near four different states! If you're feeling adventurous, you can head out and explore the region in an RV. Otherwise, there are some great places to explore and some other cities that you can go on a tour from Chicago.
This half-day tour of the city is one for the books! Travel through the north and south financial districts, admiring iconic buildings and sculptures. Experiencing the vitality and excitement of Chicago's central hub.
Enjoy views of Lake Michigan and Jackson Park where the Colombian Exposition of 1893 was held to celebrate the founding of America.
You will also look out from the top of the John Hancock Building, and try to identify all four states! The tour is a great activity to bring friends who only have one day in Chicago.
Fly to Detroit, where you can explore the very different American city with a walking tour before setting out on your own. On the tour, you'll explore the social and economic upheavals of Detroit through its architectural landmarks, learning all about the city and its complex history!
The tour is a great introduction to the city. You'll see some of the world's tallest vacant buildings, and most beautiful modern landmarks. Chat with fellow tourists and a knowledgeable local.
Get tips on where to go next, and source out some of Detroit's finest food at restaurants like Selden Standard.
Catch a short flight to Milwaukee, where you can join an exciting and fun scavenger hunt adventure! One of the best ways to explore the city, you'll use your surroundings to solve clues and complete challenges.
You can stop and go as you please, and take as much time as you need, admiring and learning about the attractions as you go along. It's a really laid-back trip, and a great experience for couples, friends, and families.
You use your smartphone to play the game and navigate the historic streets of Milwaukee, enjoying its modern and unique culture.
So now that you've got all these awesome things to do in Chicago… what now? Well, you've got to put some sort of plan into action. Finding out just how you're supposed to do that, with basically zero knowledge of where things are in the city, can be tricky. Don't worry though: we've come up with this foolproof 3-day Chicago itinerary to suit just about any traveller.
Day 1
The most iconic parts of Chicago are the ones you should see first. And what's more, they're all in the same area, which makes them easy to hit up in one morning. First of all there's the Cloud Gate (aka The Bean); take a weird selfie in the reflection and then head to the Crown Fountain, 2 minutes' walk south. Marvel at the monolithic water spouts and LED faces, then stroll along W Washington St.
Head west and it'll take you to Untitled by Picasso. Who knows what it is – a dog, a former lover of the famous artist, a turkey. Make your guess, take a snap or two, then you'll probably want a snack (or lunch). Get deep dish pizza at Giordano's in the Magnificent Mile area, getting the Red Line subway from Lake to Grand/State. Dig in. Enjoy.
Walk off the pizza in a 20 minute stroll to Navy Pier. This is just about everything: destination, area to explore, sight to see. It's the perfect place for ambling around, grabbing a donut (you know, for dessert), making it an easy place to spend all afternoon. Top off the evening with a ride in the iconic Ferris Wheel here, complete with views over the city. Bonus: it shuts at midnight on the weekend.
Day 2
Start where you left off the day before (that's Navy Pier, in case you forget already) and make a beeline for the Children's Museum. It opens at 10am, so you've got plenty of time to get there and grab a bite to eat for breakfast. It's fun for pretty much any age and is packed with a load of stuff to see and do.
Now it's time to head to Oak Street Beach. Before you get your stroll on though, make sure you grab some lunch – you'll be hungry by now, trust us. The best place for that, we'd say, Oak Street Beach Restaurant: great food, great views. What more could you ask of your lunchtime spot? People-watch from the restaurant or if the weather's good lay out on the beach itself and simply chill out.
Walk from here for around 20 minutes for your evening entertainment. Yes, we're talking the Blue Man Group. This is some pretty wacky entertainment and one of the more zany option for things to do in Chicago at night. Finish up with some prime spicy Mexican at Flaco's Tacos, a local chain that's good for late night eats (and there's even a happy hour).
Day 3
Your third day in Chicago starts out with a spot of culture and education at Chicago History Museum. Located in Lincoln Park it's open from 9:30am and, once you're done learning all there is to know about the city's history, the on-site cafe is a good place to get some food – including vegetarian options. You may want to just opt for a coffee and a snack though, because your next destination is food-mad.
Take the train from nearby Clark/Division on the Red Line and ride 8 stops for 11 minutes to Cermax-Chinatown. Here's where you'll find, obviously, Chinatown. This is the place to soak up Chicago's Chinese heritage and is a good place for, you guessed it, yet more food. Make sure you enter through the ornate Chinese Gate. Explore delicious dishes and make sure to stop at Chiu Quon Bakery for dessert.
Stuffed full of food, it's time to hop on the Red Line again, from Cermax-Chinatown to Jackson (3 stops, 5 minutes). This is the home of the Willis Tower. Insane views of the city can be had from here; even better when the city starts to light up at night. Hop on the Blue Line at Monroe and take the train to Damen (11 minutes), where you'll find The Violet Hour, a speakeasy for post-view drinks.
Don't forget your travel insurance for Chicago
ALWAYS sort out your backpacker insurance before your trip. There's plenty to choose from in that department, but a good place to start is Safety Wing.
They offer month-to-month payments, no lock-in contracts, and require absolutely no itineraries: that's the exact kind of insurance long-term travellers and digital nomads need.
SafetyWing is cheap, easy, and admin-free: just sign up lickety-split so you can get back to it!
Click the button below to learn more about SafetyWing's setup or read our insider review for the full tasty scoop.
Here are some quick answers to common questions about what to do and see in Chicago.
The third-most populous city in America, and its second-most visited, Chicago is no secret. Donuts, pizzas, Al Capone tours – throw it all out there and people will nod knowingly. But what Chicago does have is a lot of unusual things to do. It's a big place with a ton of things to keep your schedule maxed out from day one to the day you wave goodbye to that iconic skyline.
Whether it's romantic stuff to do in Chicago, or if you need something to keep the kids entertained, we made sure our handy guide has you covered with plenty to see and do. You're going to love this place.
---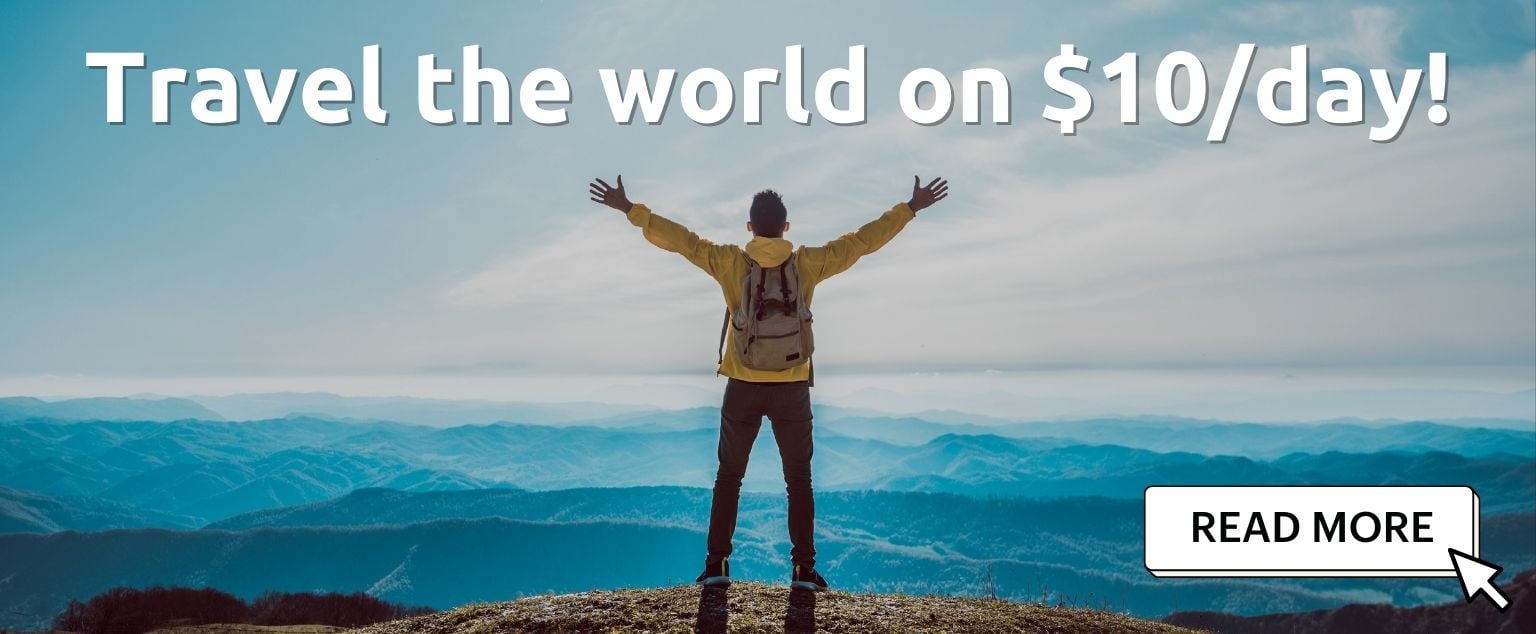 And for transparency's sake, please know that some of the links in our content are affiliate links. That means that if you book your accommodation, buy your gear, or sort your insurance through our link, we earn a small commission (at no extra cost to you). That said, we only link to the gear we trust and never recommend services we don't believe are up to scratch. Again, thank you!