The city of Chicago is affectionately known as the 'Windy City', though let us tell you that it's got more going for it than a strong breeze. That breeze though is PERFECT for sailing!
Did you know that Chicago is a great place to hire a boat and get out on the water? Chicago may not be near the sea, but the enormous Lake Michigan is so gorgeous it could rival some of the top tropical destinations in the U.S. And during summertime, Lake Michigan really comes into its own.
Life in the city can be crazy, so renting a boat in Chicago is a sweet way to experience something far different from the ordinary city-break vacation.
You can sail around the ocean-like lake, cruise up and down the Chicago River, or drop your anchor in the Play Pen (Chicago's wharf dedicated to party boats). For party-lovers, if you drop an anchor here you'll be sure to have a good time.
Whether you're travelling with family, friends, as a couple, or with colleagues. Getting out on a boat is, without a doubt, one of the best ways to soak up the atmosphere of the city.
But if you've never experienced a boat rental in Chicago before, you might be wondering how does one go about this. Well, dear friends, that's what this guide is for! Read on to be enlightened.

Unlock Our GREATEST Travel Secrets!
Sign up for our newsletter and get the best travel tips delivered right to your inbox.
Top 3 Yacht Rentals & Boat Charter in Chicago
Most Affordable Rental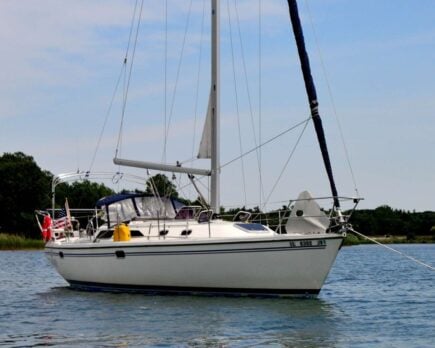 Most Affordable Rental
36 Foot Sailboat
> $
> 6 Passengers
> Captained
> Budget-friendly 
Over-the-Top Luxurious Rental
Over-the-Top Luxurious Rental
Luxurious Italian Yacht
> $$$
> 12 Passengers
> Captained
> Classy Italian Yacht
Best Family Rental
Best Family Rental
Two Story Yacht
> $$
> 12 passengers
> Captained or Bareboat
> Two story yacht
How to Rent a Boat in Chicago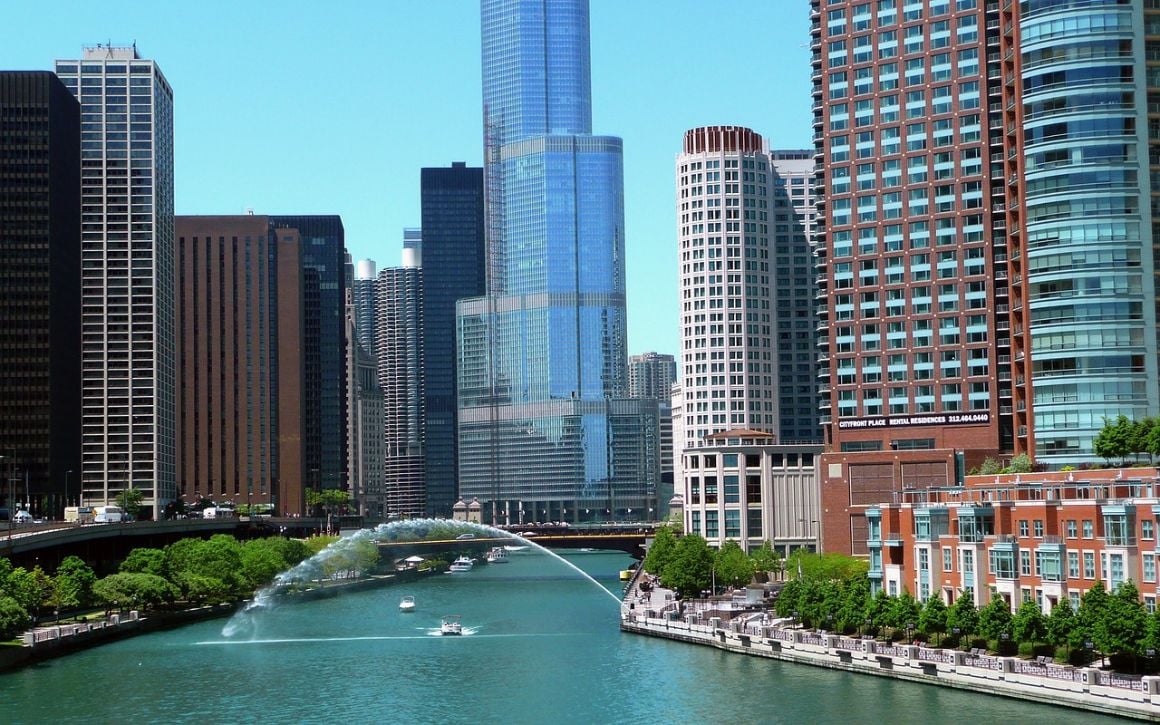 It's all well and good to say that you should rent a boat in Chicago, but how does one find a boat?
Introducing, Sailo.
Sailo is an app/website where verified boat owners can list their boats to rent, not just in Chicago, but all over the world. People who are interested in renting a boat can easily browse through the options in their destination of choice, pick their vessel, and send a message to the owner, and boom, you got yourself a boat buddy! It's like the Airbnb of boats.
You can apply filters to your search to choose the perfect vessel for your adventure. Each listing provides detailed information about the boat, the extra services on offer and any additional costs they may incur. There are also customer reviews so you can make an informed choice about what to hire, which for anyone looking to hire a boat for the first time will agree that reading other traveller's feedback relieves a lot of anxiety.

Why Rent a Boat in Chicago?
So why should you rent a boat or yacht in Chicago? Why the heck not, we say!
It's a fun way to celebrate a special occasion, bond with your family, or even tick your first sailing trip off the ol' bucket list.
It may not be the Caribbean, but the lakeside beaches of Chicago still boast a tropical vibe and are the place to be during the warmer months. If we compared a picture of people enjoying a boat rental in Miami and Chicago, you would probably have a hard time telling the difference (though admittedly the water temp is a little different).
This is especially epic when you consider Chicago is over 2,500km from an ocean!
When you rent a boat in Chicago, you have the chance to admire the natural beauty and architecture of the city from the water. Even if the weather is cool, it's still an awesome and unique way to experience Chicago.
There are options to charter a bareboat in Chicago, which means there's no captain and you do the sailing yourself. For those with less experience with boats or who want to enjoy their holidays to the max, you can also hire a captain (and sometimes crew) for your trip.
Once you've found your boat, simply check the weather and wind speed and be on your way!
Yacht Charters in Chicago
Are you ready to cruise through our top picks?
We've selected the seven best boat rentals in Chicago so you don't have to. We get that there are a billion different ways to travel, so we chose with different travel styles and budgets in mind.
So, without further ado, allow us to get stuck into our top picks.
Best Yacht Rental for Families in Chicago – Two Story Yacht
12 passengers
Captained or Bareboat
Fancy a bit of family bonding? Why not rent this two-story, 40-foot yacht and discover the waters around Chicago. There's a bunch of places that are only accessible by water and the captain of this ship knows all the secrets.
If you prefer to do it yourself, you can choose to rent this boat bareboat, which means you and the fam are captain and crew. This way you'll have the freedom to set your own pace and visit the places you want.
Now you don't need a boating license to rent a bareboat in Chicago, but you do need some form of boating education certification approved by the National Association of State Boating Law Administrators (NASBLA). And of course, some experience of driving a boat.
On the boat itself, you could use the top floor for reading and tanning and the lower deck for setting the mood with music on the Bluetooth speakers.
The cabin below has air conditioning if you need a moment to cool off, and there's even a microwave and a fridge. If you wanna spend the night, it's got a cabin for up to four people to sleep in.
Pro tip: bring some extra inflatables with you so you can float in the water off the boat. It will make the chilly water of Lake Michigan a little gentler too.
Epic Party Yacht Rental in Chicago – Sexy Party Yacht
Remember how we told you about Chicago's Play Pen? It's the wharf dedicated to yachts dropping anchor and partying it up. On the weekends, you can find up to 50 boats and yachts living it up here. If you've ever watched a music video set on a fancy boat, it's not so far off from what you should expect.
Now imagine you rock up to the Play Pen on this sexy 60-foot yacht. Chances are, you and your mates have never looked better.
The yacht has a massive wraparound sofa inside the yacht's air-conditioned and window-lined cabin. Of course, it's nice in there and all, but out on the spacious deck in the open air is the place to be.
If you prefer to cruise around the Lake while you and your buddies get loose, this is a very good choice for that too. The ship comes captained, and some pretty flashy catering packages are available for you and your crew if you want to leave the food and drinks thing to the professionals. Overnight stays on the yacht can be organized, so your party needs no curfew.
Over-the-Top Luxurious Yacht Rental in Chicago – Luxurious Italian Yacht
This beauty is a fresh arrival in Chicago after spending her early years enjoying the coastline of Italy. Let's just say, she transports a whole lotta Italian class to Chicago and Lake Michigan.
It's a luxurious choice, but a great fit if you're organizing a bachelor(ette) party, a special birthday, or a tie-up at the iconic Chicago Play Pen. It's got a full kitchen, two bathrooms, two cabins for sleeping, and a powerful Bluetooth sound system. This charter comes captained, so all you and your team have to do is rock up and enjoy.
You'll feel like a million bucks cruising around on this yacht, and you'll look it too. This luxury yacht is 66 feet of pure sexiness. Have you seen a picture of that deck? Imagine spending an afternoon lounging in the sunshine on there? If you rent this yacht in Chicago, you're going to look hot. It's basically science. Pop the champagne on ice, darlings!
Small Pack Problems? 😉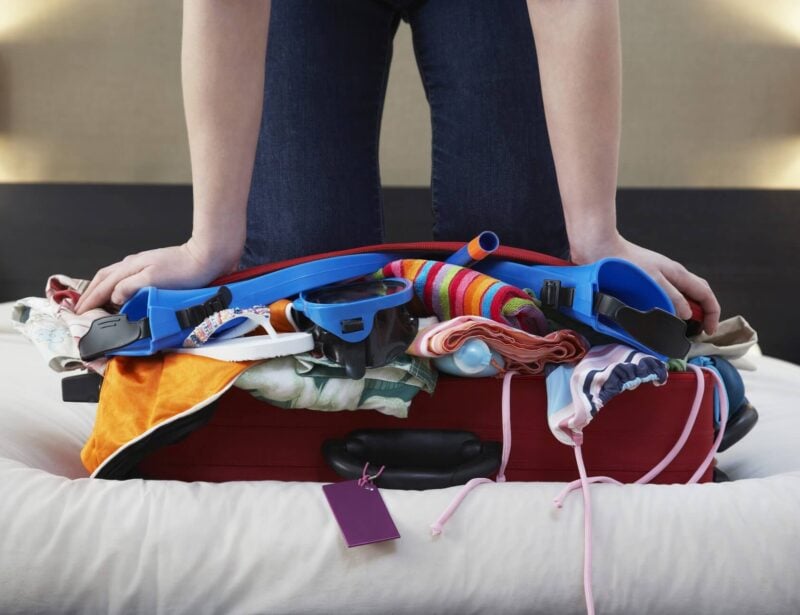 Wanna know how to pack like a pro? Well for a start you need the right gear….
These are packing cubes for the globetrotters and compression sacks for the real adventurers – these babies are a traveller's best kept secret. They organise yo' packing and minimise volume too so you can pack MORE.
Or, y'know… you can stick to just chucking it all in your backpack…
Get Yours Here
Read Our Review
Round up as many as 749 of your nearest and dearest for an intimate soiree on this stunning 111-foot motor yacht.
We very well realize this giant yacht is out of the price range for most of us mortals, so we're not going to pretend like this one doesn't cost an arm and a leg. It's expensive, but it is the biggest boat for rent in Chicago and a bloody nice one at that. Split between 749 people though and you got yourself a bargain!
This Chicago Yacht charter has three huge decks for everyone to spread out on. Everything is served to the highest quality imaginable – think three-course meals, specialty cocktails, and craft beer. You'll even get a DJ and a dance floor thrown in to sweeten the deal.
Stuck on ideas for what kind of event you could throw on this bad boy? Allow us to help you out – get married, throw a bloody fancy birthday party, surprise your mum with a private cruise, organise a work team bonding day (don't you just hate those professional development seminars? Well, not on a boat, you won't). It's your event, so get creative, folks!
It's an extravagant choice, but if you can, you should.
The Most Affordable Boat Rental in Chicago – 36 Foot Sailboat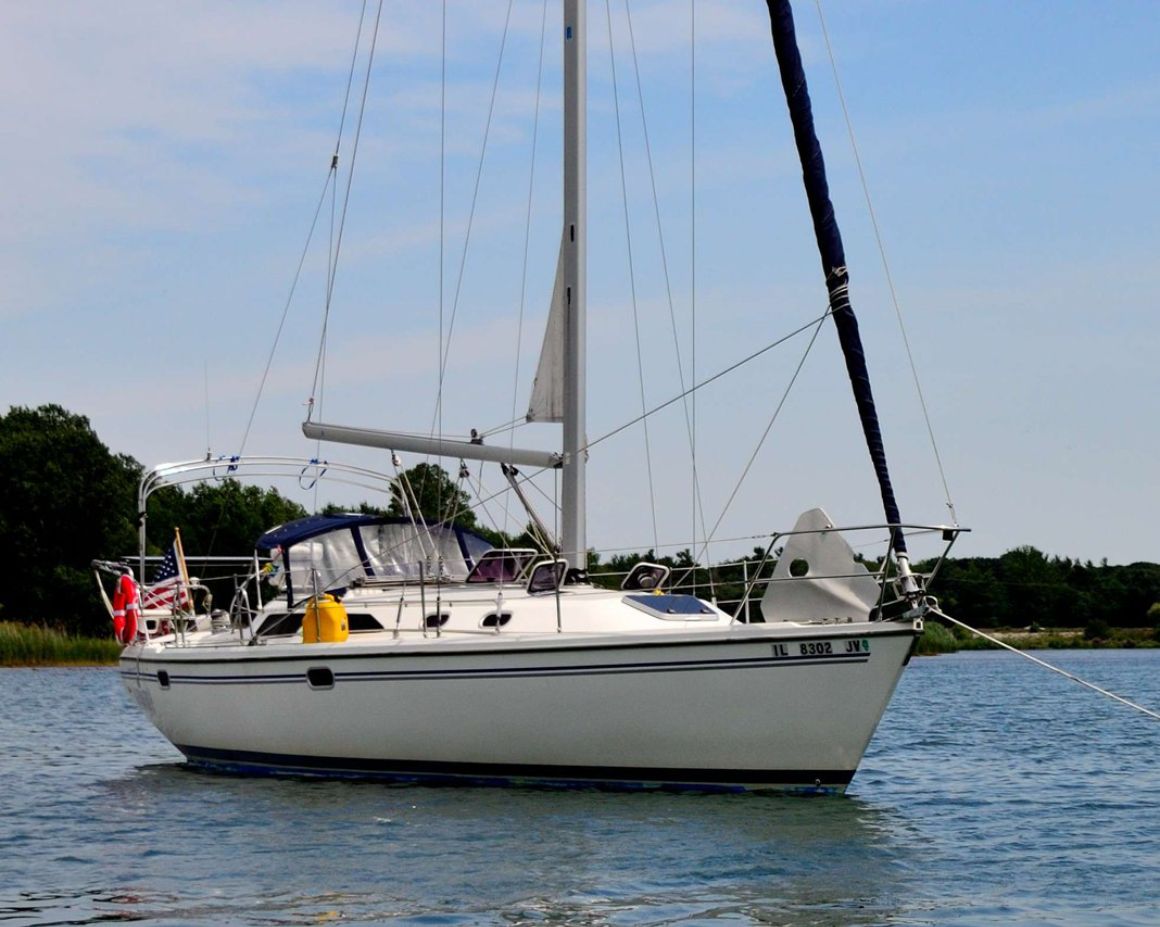 This Catalina 36 foot sailboat is a great budget option for those keen to rent a boat in Chicago. Going for the budget option doesn't mean you're skipping out on the vibes with this sailboat.
The boat features a comfy cabin if you want to chill out of the sun for a while. There is a large deck for sunbathing and taking in the scenery of the Great Lakes. There's plenty of space for six people to spread out. Of course, if you want to ensure the great vibes, you'll want a good sound system, and this baby has that too.
The price of the rental includes a caption, crew service, and a bag of ice to keep the drinks cold. It's got a sweet set up and it meets the needs of any budget traveler. What more could you want? Get your friends or family together – all aboard, me hearties!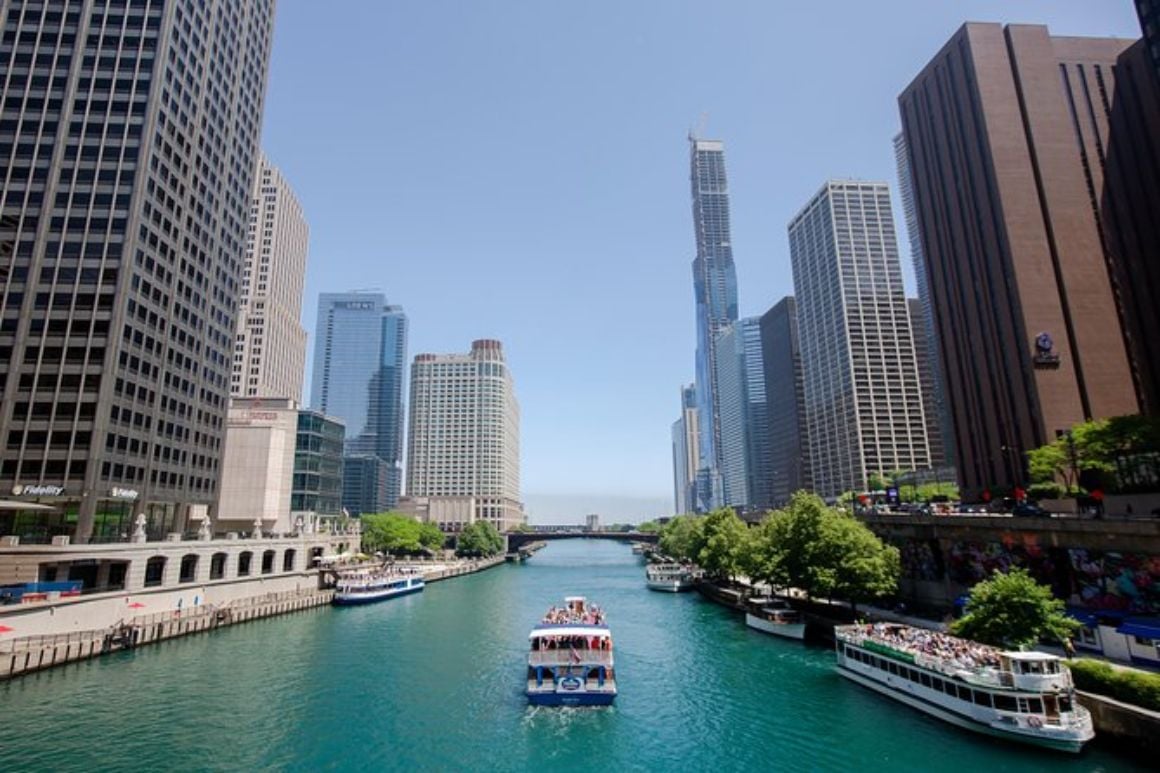 From $44 per people
Commentary on the sites
Up to 15 Guests (per booking)
Captained
This river cruise is the way to deep dive into Chicago's history and culture. Chicago is world-renowned for having unique architecture, and let us tell ya, it's all the more impressive when viewed from the water.
It's no coincidence that this waterside city offers cruises down the Chicago River to show off some of its best assets. This tour shows off the best views of the city skyline from the water, including peeks at the famous Navy Pier and Wrigley Building.
You'll get live commentary on what's what in the city while you cruise along all three branches of the Chicago River.
Photography fans, be sure to bring your camera for gorgeous snaps of the city skyline from the river.
Pro tip: Take the cruise at dusk and enjoy the sunset from the boat. If that time doesn't work from your schedule, fear not. This tour runs 20 times per day, so there's no excuse not to squeeze it into your Chicago itinerary.
Booze Cruise Boat Rental in Chicago – Party Pontoon
$$
Cooler and ice provided
All aboard the party pontoon, my friends. It's common knowledge that a booze cruise is one of the best ways to celebrate with your mates, why not do one in Chicago? You can hire this pontoon and throw a party on either Lake Michigan or the Chicago River. Bring your own booze and food and you can set yourself up for an awesome time on the water.
This party pontoon comes captained, so you and your buddies won't need to choose someone to skip the drinks and drive. A huge cooler and bags of ice are supplied, plus, there's a 1200W Bluetooth sound system for you to connect your favorite tunes. There's a bathroom onboard for when nature calls, which is particularly important if you're getting stuck into the beverages (responsibly, of course).
This is a great boat rental in Chicago if you want to get out on the water and party with your friends in a unique way.
Is This the Best Daypack EVER???
Things to Do on a Boat in Chicago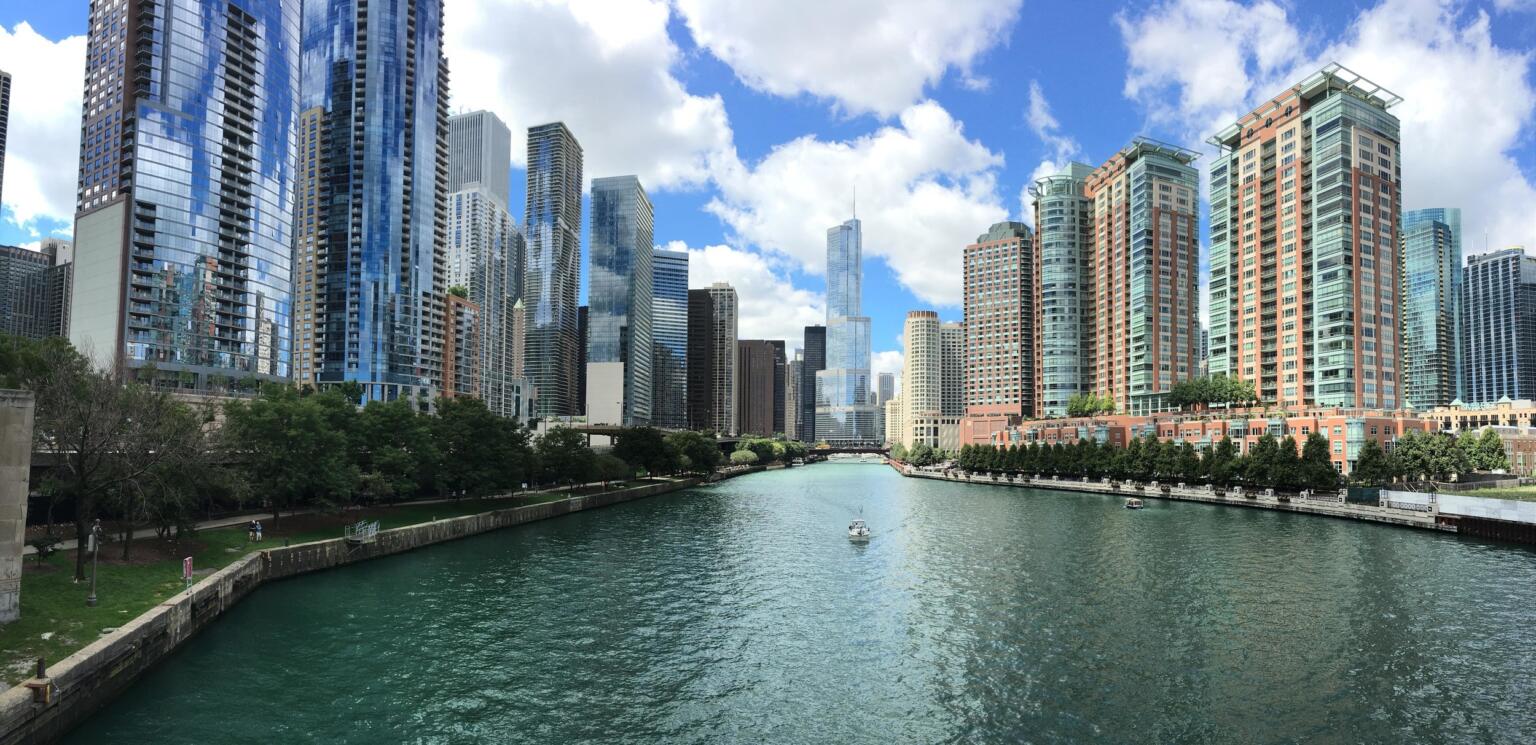 Admire the city skyline and unique architecture from the Chicago River. River cruises run throughout the day and are a great way to learn more about the city and its gorgeous architecture.
Drinks on deck. Whether your style is beers on a party pontoon or champagne on a luxurious yacht, get out on the water and have a cold one.
Explore the Great Lake Michigan. Chicago alone has over 26 miles of scenic lakeside spaces, and some areas can only be explored from the water.
Party at the Playpen. Remember how we told you Chicago has a dedicated area for boats to anchor and party it up? Don't miss this spot for an awesome party.
Catch some sun. It may not be the tropics, but that doesn't mean you can't relax on deck and work on your tan. Be sure to protect your skin with sunscreen and insect repellent to fend off those pesky mozzies.
Go on a dinner cruise. Wanna earn some brownie points with your lover? Plan a romantic date night for you and your boo on a dinner cruise in Chicago. You can take in the sparkly skyline of the city at sunset. You can either soak up the gorgeous view or stare lovingly into each others eyes. Sounds bloody nice either way, right?
Rent a stand-up paddleboard! Stand-up paddleboarding is not only a great workout, but it's also a lot of fun. Be prepared to take a dip in the icy water. Anyone who has tried before knows you're basically guaranteed to fall off at some point.
Watch the fireworks. Chicago puts on a firework display every Wednesday and Saturday night at Navy Pier, and you can see the show from Fullerton Beach to Navy Pier. Imagine cruising by on a boat and watching the fireworks over the city skyline?
Final Thoughts
There we have it, my friends. You came here for the best yacht and boat rentals in Chicago and those are our top picks.
Whether you're planning a unique activity on your trip to the city or want to explore the Great Lake Michigan on a sailboat, you should find something here to fit your needs and adventure-level.
If you can't find a vessel that floats your boat in our selection, you can browse through other listings on Sailo. Organizing a trip should be fun and easy. We hope planning your trip to Chicago is smooth sailing.
Happy boating!
---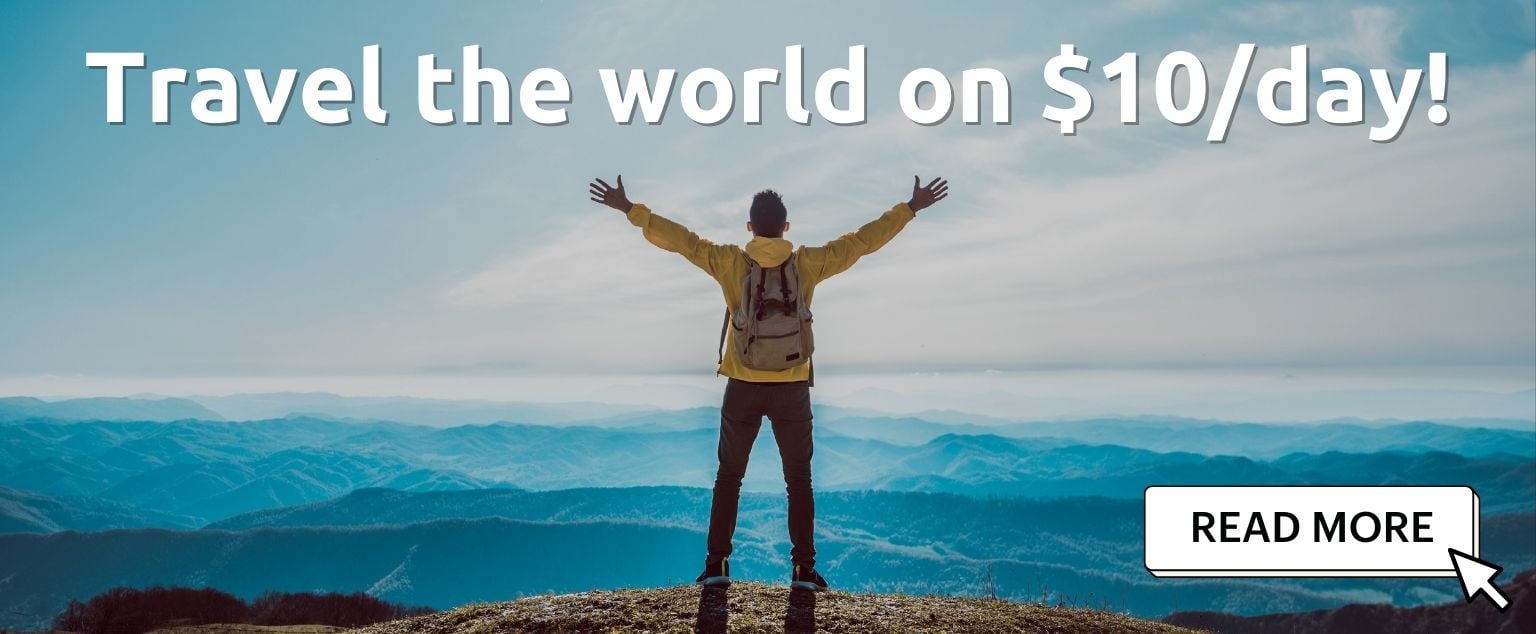 And for transparency's sake, please know that some of the links in our content are affiliate links. That means that if you book your accommodation, buy your gear, or sort your insurance through our link, we earn a small commission (at no extra cost to you). That said, we only link to the gear we trust and never recommend services we don't believe are up to scratch. Again, thank you!