With incredible works of public art scattered all around the city and free access to many of its museums and art centers, Chicago is a cultural hub! It's also America's third-largest city and the birthplace of the modern skyscraper.
This immense and beautiful city has a vibrant outdoor culture, with many activities and attractions to enjoy. You'll find unique and delicious cuisine, fantastic outdoor fun, and great local sports. We've put together an itinerary for Chicago which covers all the best attractions in the city!
Pack your walking shoes and prepare to visit some iconic places. With one of the most recognizable skylines in the world and a community welcoming to travelers, you'll have the time of your life!
Chicago is known as the windy city! However, many days outside of winter are balmy and perfect. All seasons are distinctly represented in Chicago. The city has hot, frequently humid summers, and wet, cool springs. Fall can be pleasantly temperate fall with a cold winter to follow. When you choose to go depends on your seasonal preferences!
Wondering when to visit Chicago? Most tourists plan their vacation in Chicago during the summer when it's hot. However, we suggest going in early autumn or late spring, when the crowds are much calmer and the weather is mild.
Unfortunately, many of Chicago's outdoor attractions close for the frigid winter season (November – March), so keep that in mind if you are wanting to visit during this period. It is a great time to visit if you're coming to Chicago for its many indoor activities and don't mind the cold!
Chicago is one of the largest cities in America, with sprawling neighborhoods and lots to do in all of them. Accommodation ranges from top luxury on the Magnificent Mile to low-budget hostels in Chinatown. You can find a place for any budget and a range of interests!
The best place to stay in Chicago is undoubtedly Downtown Chicago/The Loop. It's central and home to Chicago's most prolific and most important landmarks, you will hardly need to leave the area and will save time and costs on public transportation! It's an especially good idea if you're only spending two days in Chicago.
The Loop is designed in a grid pattern, making it very navigable to first-timers. No matter where you stay in the neighborhood, you'll find great restaurants and things to see no more than a block away.
If you're interested in staying somewhere a little more obscure and experiencing a different side of Chicago, find a place in West Loop! It's a great neighborhood for foodies, and there are many galleries and cafés nestled away, far from the Chicago skyscrapers (but not too far).
There are hotels, hostels, hovels and Airbnbs in Chicago so suit every budget. In fact, if you are really on a budget, you can find some cheap and comfy motels in Chicago.
If you're looking for something that better suits you, you can also have a look at our more detailed guide on where to stay in Chicago!
Best Hostel in Chicago – Hi Chicago
This beautiful, expansive hostel is located in the heart of Downtown Chicago. It's a great place to meet fellow travelers. It includes a pool table, bar, ping-pong table, and other great general areas.
Rooms are clean, comfortable, and gender-separated. Best of all, you get a large breakfast, a spacious locker, and guided tours of the city, all free!
To see more hostel options, check out our top picks for hostels in Chicago.
With this basic, convenient and well-priced studio apartment, you have access to a comfortable, queen size bed, full kitchen, on-site laundry facility, free wifi, and an awesome host who will recommend you places to visit, attractions to see in Chicago.
A short walk from some of Chicago's top attractions, this budget hotel is comfortable and fun. The rooms are clean, and the staff are helpful and knowledgeable. There's an on-site restaurant, fitness center, and business center.
The beds are large, and if you book a room on one of the top floors, you'll enjoy fantastic views over Chicago!
Chicago is not a very walkable city, as it is very large. However, walking within the neighborhoods is very doable. Most of the attractions and landmarks are centered in Downtown Chicago, so we suggest you go by foot here. Walking is also a great option because it allows you to see more of the people and culture of the city!
There are also fantastic public transport systems in Chicago. You can catch the L Train, which stops all over Chicago. It's cheap and easy to use, navigable to first-timers and tourists.
Alternatively, you can take the bus. These stop right outside of most Chicago points of interest, making it ideal. However, it can be difficult for newcomers to navigate, and you may struggle to catch a bus that's actually going right where you need to be!
Another great way to explore a few of Chicago's neighborhoods is by bicycle. The city even has a Divvy bike-share system, which allows you to grab a bike from one of the hundreds of stations in the city. You can get a day-pass for these or a single fare.
The Art Institute of Chicago | Garfield Park Conservatory | Millennium Park | The Field Museum | Willis Tower Skydeck | Annoyance Theatre & Bar
On the first day of your Chicago Itinerary you'll explore some of the city's most iconic landmarks and beautiful places. Wear walking shoes – everything is within walking distance!
Day 1 / Stop 1 – The Art Institute of Chicago
Why it's awesome: It's one of the world's greatest art museums.
Cost: $25; $35 for fast pass with audio guide.
Food Recommendation: Grab breakfast at the Corner Bakery Café.
Beautifully set out, the Art Institute is a fantastic experience and a great start to your Chicago Itinerary. Its displays are always rotating and being added to, so if you've been here years ago, don't let that stop you from going again.
Admire the diverse range of art on display, broaching topics from South African Apartheid and resistance to Japanese life, to modern ideas of femininity and beauty. Attend talks on art and history in the museum! Get the audio guide and learn about the art and exhibitions as you go at your own pace.
You can spend the whole day here, but we suggest you spend 2-3 hours in the art museum. You can get a floorplan of the museum at the entrance, to help you plan your route and ensure you see everything you want to see.
Whether you love art or history or neither, this is a Chicago experience you don't want to miss! You are permitted to take photographs, which is great, because you will really want to.
Day 1 / Stop 2 – Garfield Park Conservatory
Why it's awesome: A green oasis under glass, it's really something special.
Cost: Free, with an optional donation.
Food Recommendation: Find something delicious at the charitable restaurant Inspiration Kitchen.
Explore the Conservatory's 2-acres of lush indoor display houses and exotic outdoor gardens! A beautiful getaway from the concrete jungle, the gardens host an incredible amount of flora from all over the world.
Visit the desert house for cacti and succulents, or the Palm House and Fern room, which evokes a swampy prehistoric landscape you can get lost in. In Sugar From the Sun, you'll find botanic environments themes around water, air, sunlight, and sugar. Here you can learn about how plants make energy!
The outdoor gardens are a fantastic place to stop and enjoy a picnic, or a bit of lazing on the grass and soaking up the sun. These gardens have more to offer than grass though! The Monet Garden and Sensory Garden are wonderlands for the senses.
You can get a digital guide to the Garfield Park Conservatory for free on your phone, or just stroll around and enjoy the gorgeous plantlife. It is certainly one of the most beautiful places on our Chicago itinerary.
Day 1 / Stop 3 – Millennium Park & Cloud Gate
Why it's awesome: The cultural and artistic hub of Chicago, the park is a must-see.
Cost: Free!
Food Recommendation: Pancake stacks at Wildberry Pancakes & Cafe.
If you're planning a trip to Chicago, you have to visit Millenium Park. A unique town square, it's leafy landscape is only a backdrop to state-of-the-art architecture, art and landscape design. Home to much of Chicago's cultural offerings, you're bound to find something amazing to do here. Family events, concerts, exhibitions, and tours are all offered!
The Park's unique, immense outdoor concert venue was designed by renowned architect Frank Gehry and spans much of the park. This is where you'll find much of the activity!
There is also, of course, Cloud Gate. Featured in many movies and pop culture references since its creation, Cloud Gate is the most recognizable Chicago landmark. The seamless sculpture reflects the Chicago skyline. And when you walk beneath it, it reflects you as well from myriad angles. Shaped similarly to a bean, it's affectionately referred to by locals as 'the bean'.
With so many artistic attractions, Millenium Park is a must-see even if you're only spending two days in Chicago! It will charm you no matter what!
Day 1 / Stop 4 – The Field Museum
Why it's awesome: The exhibitions are fascinating, and there's so much to discover.
Cost: $24 – $38 (Get an online ticket for fast access!)
Food Recommendation: Get Chicago streetfood classics at Kim and Carlo's Hotdog Cart.
A brilliant museum for the natural sciences, Field provides an opportunity to learn and explore everything related to science and natural history! Discover dinosaurs, ancient artifacts, and groundbreaking scientific discoveries.
Research is always continuing at the museum's extensive labs, leading global initiatives to discover more about our world. Spend a few hours exploring collections around different cultures from the past and present, fossils and meteorites that tell us about the earth's history, and weird and wonderful animals!
Everything is consistently updated and well-maintained, with amazing attention to detail. The T-Rex skeleton is the most complete one ever found! It's quite a thing to behold.
Insider Tip: Even if you spent the whole day here you wouldn't be able to see everything. So, decide what you really want to see at the outset, and give yourself three hours to take in all you can!
Day 1 / Stop 5 – Willis Tower Skydeck
Why it's awesome: The best view over Chicago.
Cost: $25
Food Recommendation: Try Chicago's deep-dish pizza at Giordano's, in Willis Tower.
With a glass-bottomed deck and impeccable views, there's no better location to watch the sunset. This is a great place to take photos of Chicago, and of course, yourself with it. In fact, your ticket includes three professionally taken photographs!
The staff is very nice and helpful, elevating the experience. There is always a line, but it moves quickly. A typical skyscraper experience, the Willis Tower is worthwhile for unparalleled views. You will be able to see most of the other stops on your Chicago itinerary!
Day 1 / Stop 6 – Comedy at Annoyance Theatre & Bar
Why it's awesome: Get a good laugh with Chicago locals.
Cost: $5 – $12
Food Recommendation: Enjoy bar snacks or go to the nearby Ann Sather Restaurant.
A great way to spend the evening, Annoyance Theatre and Bar offers up a lot of laughs. With different acts every night, improv shows, comedy sketches, and musicals, there's something for everyone, every night.
The Annoyance has played in comedy theatres all over America and has even been on TV, but their home-base is here in the windy city. Have a look at what's on during your vacation in Chicago! You may even find a full-length cabaret or comedy musical.
With a fantastic festival-type atmosphere and tasty, well-priced drinks, you can't go wrong. The performances are fun and creative, with a large cast and intimate setting! So grab a drink and find a seat. It's a barrel of laughs.
Grant Park and Buckingham Fountain | Chicago Cultural Center | Museum of Science and Industry | Navy Pier | Wrigley Field | Magnificent Mile | Jazz at Blue Chicago
On day two of your itinerary for Chicago, you'll see and do even more! Prepare to eat amazing food and enjoy some of Chicago's best cultural offerings.
Day 2 / Stop 1 – Grant Park and Buckingham Fountain
Why it's awesome: One of the biggest parks and fountains in the world!
Cost: Free!
Food Recommendation: Get some creative hot dogs at Devil Dawgs on State.
Surrounding the Millenium Park and extending far beyond it is Grant Park. This giant public park is affectionately referred to as 'Chicago's front yard', and the first stop on your Chicago itinerary's second day. Located in the central business district, you can stroll through and find hundreds of sculptures and public works of art.
Spend the early hours of the morning here while you wait for everything to open. (Chicago starts its days late). It's a beautiful green space, and you'll often find yoga sessions and ball games that anyone can join in!
While you're here you have to seek out the Buckingham Fountain! Designed in 1927, the fountain is one of the largest in the world. It usually runs from 8 am to 11 pm daily, from May to October. Every hour, the Fountain produces an incredible 20-minute display! So if you're visiting during this period, it is not to be missed.
Day 2 / Stop 2 – Chicago Cultural Center
Why it's awesome: Beautiful building with exhibitions and events.
Cost: Free!
Food Recommendation: Grab a quick bite at Toni Patisserie & Cafe.
If you're wondering what to do in Chicago for free, this is one of the best places to be! The architecturally stunning building is host to many wonderful things and none of them cost a thing.
Find an art show, performance piece, musical event, or something else while exploring its Art Deco interiors.
The whole building is covered in beautiful mosaics. With a giant glass dome and ornate staircases, it's a wonderful place to go even when nothing else is going on. It's a lovely place to relax and take in some beauty.
Day 2 / Stop 3 – Museum of Science and Industry
Why it's awesome: Impressive, interactive exhibits and great fun.
Cost: $22
Food Recommendation: Italian food at Piccolo Mondo.
With interactive exhibits of all kinds, the MSI brings science to life. Descend into a coal mine, float outside the international space station in a virtual reality experience, and feel and the physics of a tornado created by man!
There is so much to do, you will be enveloped in the excitement of where we've been and where we're going as a species and as a planet. There's even a behind-the-scenes tour so you can explore how such a sprawling, impressive museum and scientific center works.
One great new exhibit is Wired to Wear and is the first exhibit ever dedicated to wearable technology and where it can take us. Part of the future, it's quite something to see this in the present and one of the best places to visit in Chicago.
Watch a film in the five-story, domed, wraparound movie theatre. The glory and intensity of nature is well-suited to such large-scale viewing. With hands-on experiments, interactive and interesting exhibits, and great, knowledgeable staff, MSI is a definite must-see on your trip to Chicago.
Day 2 / Stop 4 – Navy Pier
Why it's awesome: A favorite for locals and tourists, this place is packed with things to do!
Cost: Free!
Food Recommendation: Find tasty seafood on the pier at Riva Crab House.
No ordinary pier, the Navy Pier has a wide and eclectic range of activities for solo backpackers in Chicago, families, couples, and friends.
Go for a ride on the iconic Centennial Wheel, with fantastic views over Chicago and Lake Michigan. Explore virtual reality or test your strength on the climbing wall. Navy Pier is also the primary departure point for many lake cruises and bus tours, so its the perfect place to go if you have a little more time than expected!
You'll find public art and exhibitions, cultural attractions, a great variety of shopping opportunities, and of course, amazing restaurants. With such an eclectic range of activities, it could be the only thing on our Chicago Itinerary!
Day 2 / Stop 5 – Wrigley Field
Why it's awesome: Baseball has been played here for over 100 years!
Cost: $13 – $154 for a game
Food Recommendation: Get something at the lively sports bar Murphy's Bleachers.
Wrigley Field is a great American Ball Park with great, enthusiastic fans and a fun environment and vibe. Everything is well run with helpful and friendly security and staff, and well-maintained restrooms.
Across the street from the field, you can find plenty of sport-themed pubs and bars. Go after the game, and celebrate your team's win or mourn their loss with people who are doing the same. It's great fun, either way.
With over 100 years of iconic baseball games here, it's a great place to spend a few hours and feel the spirit of Chicago. Recent renovations to the field add convenience to the ambiance of history, and as per tradition, you can buy hotdogs and beers at in-house vendors before taking your seat.
If you are more interested in the famous field than the game, you can go on a Wrigley Field tour! These last 90 minutes, and allow you to experience the beauty and charm of the historic field and learn about its captivating history.
Day 2 / Stop 6 – Magnificent Mile
Why it's awesome: Admire skyscrapers and boutique shops in this world-famous upscale shopping district.
Cost: Free!
Food Recommendation: Mediterranean food at The Purple Pig.
Chicago's premier commercial district, the Magnificent Mile, is where to go to get all your Chicago shopping done! More than this, it's a great place to explore for its luxurious and posh atmosphere, with high-class fashion outlets, restaurants, and hotels.
We love window shopping in this district and people-watching! There are also numerous Chicago landmarks, including the Chicago Water Tower and the John Hancock Center. In fact, there are over 50 landmark structures here!
Stroll down the long, beautiful avenue and admire so much of what makes Chicago a great international destination, right in one city center. It's also nicknamed the Million Dollar Mile. Walking down it, you'll understand why!
At night, everything lights up beautifully. Turn into a few taverns and art galleries for a laid-back and enjoyable cultural bar-hopping experience. Hopefully, you'll meet a few locals!
Day 2 / Stop 7 – Jazz at Blue Chicago
Why it's awesome: Fantastic blues and jazz and a great vibe
Cost: $10 – $12
Food Recommendation: Try Peruvian food at Tanta Chicago
Don't worry if you're not spending the weekend in Chicago! With live Chicago Blues seven nights a week, this is the perfect end to your two day itinerary in Chicago. This blues bar is the perfect place for it – a traditional 'hole in the wall' style establishment with well-priced drinks and an old-school atmosphere.
The world-renowned blues bar has been running since 1985 and is packed with locals and foreigners every night. Be sure to book beforehand or go early, and keep in mind that only adults over 21 may enter.
Chicago Blues is an eclectic style of blues and jazz music which came about with the migration of African Americans from the South to the Midwest. The performances at Blue Chicago reflect this rich, powerful and difficult history, with great energy and a surplus of talent.
An important part of Chicago's history and culture, this music is a celebration of life. to watch it and participate in continuing a proud musical tradition is really something special, and certainly one of the best things to do when spending a weekend in Chicago.
Chicago River Cruise | Chicago Food tour | Richard H. Driehaus Museum | Mob and Crime Bus Tour | Football Game at Soldier Field
If you're spending three days in Chicago or more, these are the best activities and attractions to include in your Chicago itinerary! They're a great way to explore the city and learn more about that unique Chicagoan culture.
Chicago River Cruise
Relax with a drink while cruising along the river.
Get insight into landmark buildings and marvel at the legendary architecture.
A 75-minute cruise on a state-of-the-art vessel.
Spend some time exploring one of the biggest Chicago attractions- the gorgeous river. On the architecture tour, you'll cruise along all three branches of the Chicago River, spotting your favorite landmarks and learning about the city.
From the Navy Pier, you can catch numerous different types of cruises to suit your interests, like a dinner cruise, buffet cruise, or sport-themed cruise. You can also choose between different types of boats!
Our favorite option is an architectural river tour, because it allows you to learn so much about the buildings you pass, both world-famous and hidden gems. Among others, you'll see Tribune Tower, the Wrigley Building, Marina City, and Willis Tower.
Relax and enjoy a drink from the bar. The cruise is 75-minutes, just enough time to relax and recover your energy before plunging back into Chicago's central city hub!
Chicago is known as the birthplace of the skyscraper, and the home of modern American architecture. There is so much to learn and appreciate here. On the tour, you will have an expert guide, with facts, anecdotes, and answers about all of Chicago's attractions!
Skip the ticket office and proceed directly to boarding by pre-purchasing your ticket online. One of the world's most beautiful cities and a thriving modern metropolis, Chicago is well worth exploring this way.
If you want a more unique and exciting way to see the river and Lake Michigan, then consider chartering a yacht at an affordable price.
Join a fun and enthusiastic foodie guide while touring Chicago.
Sample some of Chicago's best culinary offerings.
Get insight into the art, architecture and everyday life of the metropolis.
This foodie Chicago walking tour is a simple classic – stroll through the city learning more about it from a local, while trying all of its best and most exciting foods.
Your guide is knowledgeable and friendly, and will tell you about much more than just the food! The city has so much to see and explore and has such an interesting history, including famous 1920s gangsters like Al Capone. It's fantastic to explore it with a local, who knows all the best and worst things about the city. You can also get tips on how to explore Chicago's food and dining scene some more if you're interested.
Chicago is famous for its American-style food innovations, like the deep-dish style pizza, and Chicago-style hot dogs. You'll dig into some of these, among other foods! The tour lasts three-hours long, so you have ample time to eat and explore.
You will also get to meet new people on your tour, and enjoy your meals with new friends, laughing and chatting. It's a great way to meet people while traveling, and also a great Chicago activity to do with friends and partners.
Richard H. Driehaus Museum
Explore an old mansion to see how the well-to-do lived during the Gilded Age.
Contemporary art contrasts with old-style luxury and decadence.
A guided tour is only $5 extra and contributes immensely to the experience.
If you've ever wondered what a home looked like in the late 19th century Art Deco period, this is the perfect place to be in Chicago! The museum was once the mansion of Samuel Nickerson and his family, a local banker. Now, after two restorations over the years, it explores the art, design, and architecture of that period to the present.
The permanent collection of period decorative arts suits their surroundings perfectly. Educational and cultural programs contribute to exhibitions which contextualize the Gilded Age and illuminate the vibrant history and culture Chicago.
Enjoy all the little details that make this museum stand out among much larger ones in the country. Each detail is unique, many inspired by locations around the world, others by jazz, music, and the urban culture of Chicago.
Year round the museum features rotating exhibits of modern and contemporary art, which contrasts with the location in interesting and beautiful ways. Spend a few hours here- the more you look, the more you will see.
The staff is also very passionate about their work, and the guides are knowledgeable. In fact, we certainly recommend the guided tour. There's so much history here, beyond the aesthetic. You will want to learn more about it!
The Museum is located just steps from the Magnificent Mile, and is easy to find! It's one of Chicago's lesser-known attractions, so it's a great place to relax and enjoy the peace.
Mob and Crime Bus Tour
Hear about how some of the world's most famous mobsters conned their way through the city
Ride comfortably in a luxury bus, unaffected by Chicago's unpredictable weather
Stake out notorious crime scenes and Chicago landmarks
An alternative way of experiencing Chicago is the Mob and Crime bus tour. It's not for the faint of heart, though, exploring the sites of Chicago's most famous and notorious crimes took place. It's the perfect activity for those rainy or windy days when you can't explore Chicago on foot.
See famous Chicago crime scenes from the 19th century through to modern times. You'll learn about Al Capone, the Untouchables, the Chicago Mob, Terrible Tommy O'Connor, the Chicago Black Sox, Leopold and Loeb, Cap George Streeter, and more. You'll also hear about some of the most daring heists in history!
Visit the historical criminal courthouse, an architectural landmark where some of the biggest cases were tried. Stake out other landmarks and learn about the darker, more criminal side of their history. For a time, gangsters ran Chicago. They are a large and important part of Chicago's making and rich history.
You will also have the opportunity to leave the bus and walk the path that notorious Chicago gangsters John Dillinger and Hymie Weiss followed just before their deaths. It's gory and intense, and a good deal of fun and intrigue.
Watch a Football Game at Soldier Field
Watch Chicago's famous sport with enthusiastic fans.
Enjoy the iconic stadium, which has housed some of NFL's most famous games.
More than just sports, you can watch live performances too.
On the third day of your itinerary in Chicago, go watch a football game! Most games are of course played on weekends. The Bears, Chicago's local team, have more regular-season and overall wins than any other NFL team. The team and the stadium have a rich history and a loyal following.
Join The Bears' passionate fans, cheering on the home team, or watch a game with your favorite team! It's the kind of good sports fun that doesn't require you to have too much knowledge or enthusiasm for the game itself. Just enjoy the action and the great vibe!
Soldier Field is an iconic football stadium, easy to get around and has lovely, efficient staff. They're attentive and organized, which is good in a 60,000 seat stadium! Interestingly, it is still the third-smallest stadium in the NFL.
Of course, the stadium also hosts massive concerts, so if you're more interested in music than sports, have a look at what's playing when you're in Chicago.
So how safe is Chicago? Well most of Chicago is very safe for tourists, and you'll have no trouble walking around and exploring during the day and night. There are, however, some neighborhoods that are better to avoid.
In these areas, gang violence and other criminal activities occur. They are quite clearly sketchy, though, and far from Downtown Chicago where you'll spend most of your time exploring.
Pickpockets are reasonably common in very busy areas, and we suggest you keep your belongings firmly by your side. Muggings also occur, particularly at night. These can be avoided by staying on well-lit, well-populated streets and avoiding dark or dingy areas. Thieves sometimes operate on the subway, so it's best to avoid it when out of peak times (7am-9am and 3pm-6 pm).
Neighborhoods to avoid, particularly at night, are the far West Side of Chicago, which has very few tourist attractions and the Fuller Park area. Parts of Downtown Chicago get empty at night, and therefore risky. North Side remains safe throughout the night, and you can walk comfortably here as long as you take the common-sense safety precautions.
Natural hazards do occur occasionally, but their safety risk tends to be low. There is, however, a higher risk during winter.
Don't Forget Your Travel Insurance for Chicago
World Nomads' mission is to support and encourage travellers to explore their boundaries. They offer simple & flexible travel insurance, and safety advice to help you travel confidently.
They've been doing it since 2002 – protecting, connecting, and inspiring independent travellers just like you.
Get a quote below or read our in-depth review!
World Nomads provides travel insurance for travelers in over 100 countries. As an affiliate, we receive a fee when you get a quote from World Nomads using this link. We do not represent World Nomads. This is information only and not a recommendation to buy travel insurance.
Chicago is near to four different states! You can get to other great cities easily and explore the beautiful surrounding area on these day trips from Chicago.
Chicago to New York City Day Trip by Air
The best of the day trips from Chicago has to be New York by air! Fly to the Big Apple, where you'll hop on a sightseeing bus and spot the greatest of New York's world-famous landmarks, like the Statue of Liberty!
The tour is very laid-back, with time to take in a show, do some shopping, or set out on a little extra sightseeing!
The tour includes a round trip from Chicago, a two-course lunch in Times Square, and your sightseeing bus trip. So different to Chicago and yet so close. It's a fantastic part of the Chicago trip itinerary!
Tour of SW Michigan Wine Country from Chicago
Touring America's beautiful wine country is the perfect day trip. You'll tour the scenic countryside and visit three wine farms! Enjoy wine tastings at each of them and a gourmet lunch.
Learn about winemaking and how the grapes in Michigan differ to those found in France's Napa. Have a delicious meal overlooking a vineyard and enjoy some time walking through and learning about the farms.
The tour includes tastings, lunch, bottled waters, and a departure toast to start things off right! Get to know the people on your tour and enjoy leaving the city behind for a day.
Chicago Grand City Tour & 360 Chicago Observation Deck
This half-day tour of the city is one for the books! Travel through the north and south financial districts, admiring iconic buildings and sculptures. Experiencing the vitality and excitement of Chicago's central hub.
Enjoy views of Lake Michigan and Jackson Park where the Colombian Exposition of 1893 was held to celebrate the founding of America.
You will also look out from the top of the John Hancock Building, and try to identify all four states! The tour is a great activity to bring friends who only have one day in Chicago.
If you fancy enjoying the windy cities magnificent skyline with a cold (alcoholic) drink, then try to find one of Chicagos rooftop bars – but drink responsibly!
Detroit: The Rise, Fall & Renewal Walking Tour
Fly to Detroit, where you can explore the very different American city with a walking tour before setting out on your own. On the tour, you'll explore the social and economic upheavals of Detroit through its architectural landmarks, learning all about the city and its complex history!
The tour is a great introduction to the city. You'll see some of the world's tallest vacant buildings, and most beautiful modern landmarks. Chat with fellow tourists and a knowledgeable local.
Get tips on where to go next, and source out some of Detroit's finest food at restaurants like Selden Standard.
Milwaukee Scavenger Hunt Adventure
Catch a short flight to Milwaukee, where you can join an exciting and fun scavenger hunt adventure! One of the best ways to explore the city, you'll use your surroundings to solve clues and complete challenges.
You can stop and go as you please, and take as much time as you need, admiring and learning about the attractions as you go along. It's a really laid-back trip, and a great experience for couples, friends, and families.
You use your smartphone to play the game and navigate the historic streets of Milwaukee, enjoying its modern and unique culture.
Find out what people want to know when planning their Chicago itinerary.
Conclusion
With so many world-class museums, sports centers, places of culture, music, food and fun, Chicago is one of the best cities in the world.
You can explore the history of the city, and the natural history of the world! Or stroll through its public parks, and later take in the earth's most incredible flora. Chicago brings together elements of our whole world in ways unique to the vibrant city.
Even if you're traveling on a shoestring budget, you can travel to Chicago and make the most of what the city has to offer! With our Chicago itinerary, you will certainly never have a dull moment.
Pack walking shoes, an umbrella, and be sure to bring your camera. You will want to capture the immense skyscrapers as well as the little details that make Chicago iconic!
---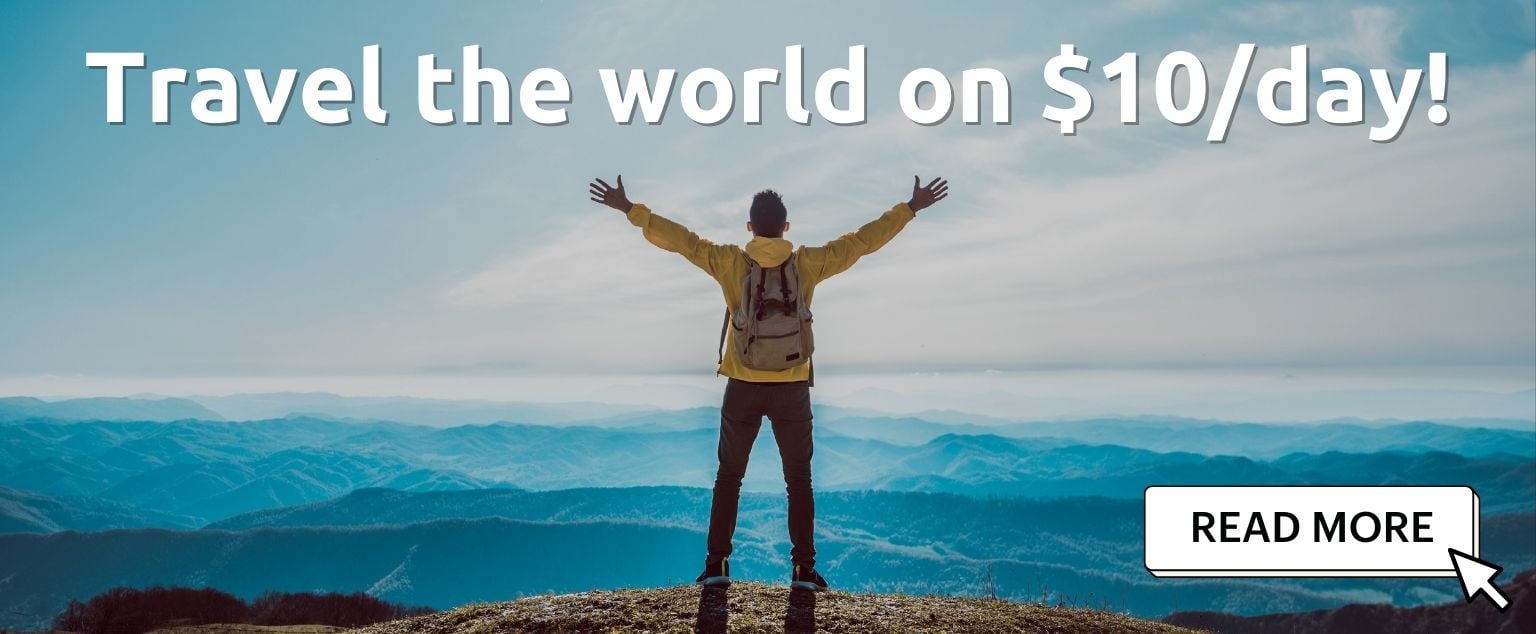 And for transparency's sake, please know that some of the links in our content are affiliate links. That means that if you book your accommodation, buy your gear, or sort your insurance through our link, we earn a small commission (at no extra cost to you). That said, we only link to the gear we trust and never recommend services we don't believe are up to scratch. Again, thank you!