Chicago is one of the largest cities in the United States. Located on Lake Michigan in Illinois, the "Windy City" is famous for its bold architecture, world-renowned museums, and classic American cuisine. A weekend in Chicago will keep you busy, active & well fed!.
Chicago is home to some of the most iconic, and tallest buildings in the world! In fact, Chicago is actually the birthplace of the modern skyscraper which makes it an absolute must-visit city for any budding architects!
The city is also filled with some of the country's best museums ranging from amazing art museums to fully interactive science museums.
This city on the shore is a great place to visit and definitely worth exploring on your next weekend break! Here are our top recommendations of the best things to do in Chicago this weekend!

Unlock Our GREATEST Travel Secrets!
Sign up for our newsletter and get the best travel tips delivered right to your inbox.
Insider Tips for an AMAZING Weekend in Chicago
A weekend trip to Chicago is a great amount of time to explore the city, and you can easily get to see a lot. Check out our top tips to get the most out of your stay in the Windy City!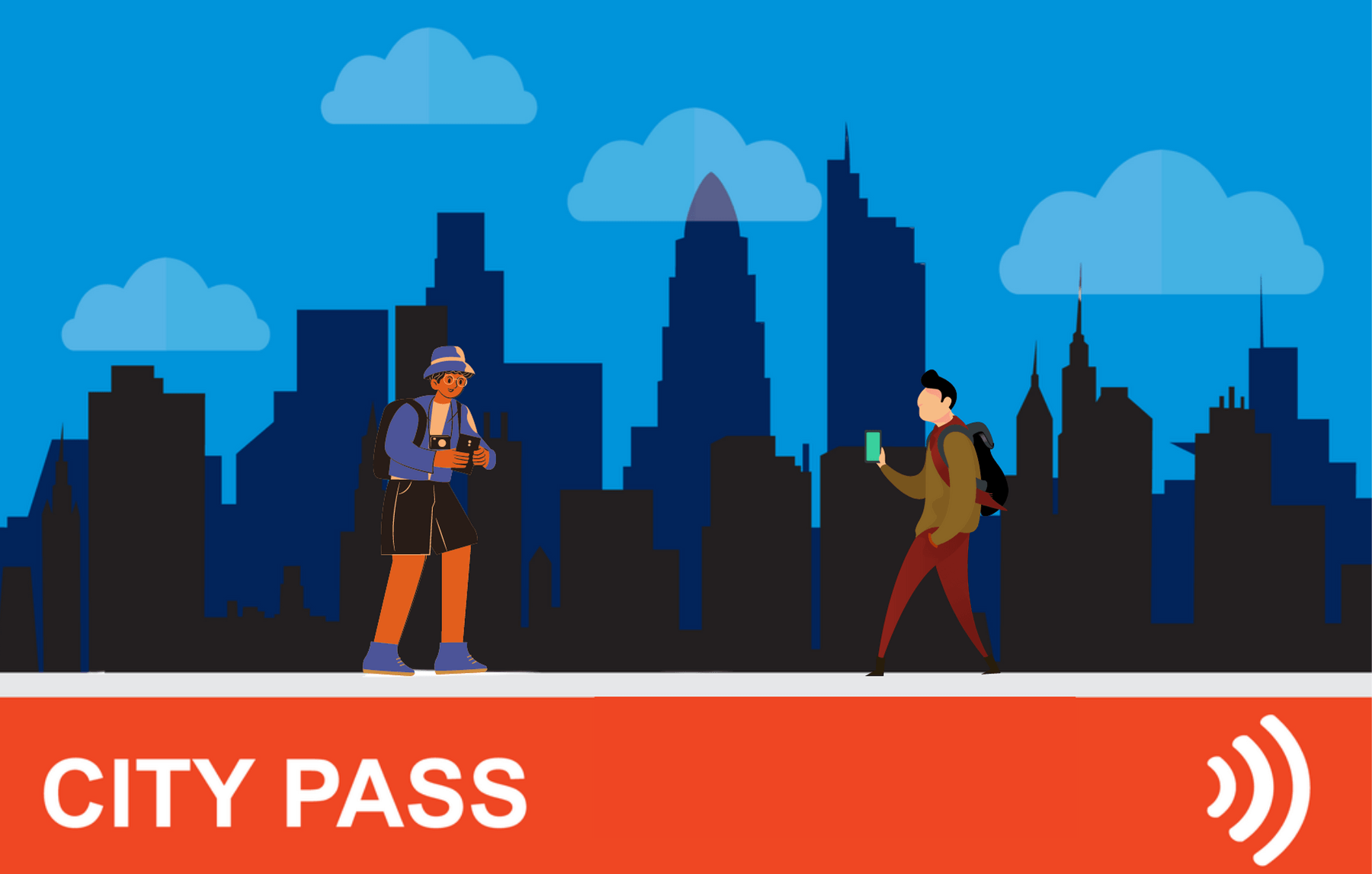 Travelling to Chicago? Then plan yo' trip the smart way!
With a Chicago City Pass, you can experience the best of Chicago at the CHEAPEST prices. Discounts, attractions, tickets, and even public transport are all standards in any good city pass – be sure invest now and save them $$$ when you arrive!
Buy Your Pass NOW!
Know Where to Stay in Chicago
When choosing a place to stay in Chicago, do be mindful of its location as well as its amenities. To get around the city conveniently and to be nearby some iconic Chicago attractions, we recommend downtown or in a central location.
Downtown Chicago (known locally as The Loop) is one of the best places to stay in Chicago, for first-time visitors! It's utterly central, houses Chicago's most popular landmarks and is well connected by the city's public transportation system; it's the perfect base for spending 2 days in Chicago!
The Windy City is huge so and it can be a bit overwhelming trying to choose your accommodation. In case you are in a hurry though, here are three of the best accommodation options we recommend for a great weekend stay in Chicago!
Our Favorite Hostel – HI Chicago
Ideally located right in the city center
There are options for gender-separated dorms with en-suite bathrooms
This hostel is close to all of the city's top tourist attractions, including art galleries, museums, shops and restaurants. It has over 500 comfortable beds, and offers free breakfast and walking tours throughout Chicago.
Swanky AF
With some wicked deco choices!
With this basic, convenient and well-priced studio apartment, you have access to a comfortable, queen size bed, full kitchen, on-site laundry facility, free wifi, and an awesome host who will recommend you places to visit, attractions to see in Chicago.
Located in the heart of Chicago!
Just a short walk from the Magnificent Mile!
Housed in a classic 1920's building, Freehand Chicago is a charming and stylish hotel. The decor has an industrial modern theme. In addition to the usual hotel amenities there is also a cocktail bar, gym and laundry facilities.
Check out our EPIC acccommodation guides for Chicago and book your stay!
Know How to Get Around in Chicago
Walking is a great way to explore Chicago and a lot of the best places to see are conveniently located in the central downtown area. Most Airbnbs in Chicago are also located centrally.
However, Chicago is a big city that's spread out over a large area so walking between the various neighbourhoods can be very time-consuming.
For moving between Chicago's neighbourhoods, there is a vast network of public transport options. The L Train has stations all over Chicago and is a great way to explore the city! There is also an army of efficient buses that connect the train stops to most Chicago points of interest.
If you don't fancy spending time on the public transport system, then bicycles are a great option! There are a few bike rentals in Chicago as well as the city's bike-sharing system known as "Divvy Bikes" with bases around the metro stations
The Divvy bikes are an easy and affordable way to get around, especially over a weekend in Chicago. Plus, it's probably one of the most fun you can have while visiting Chicago!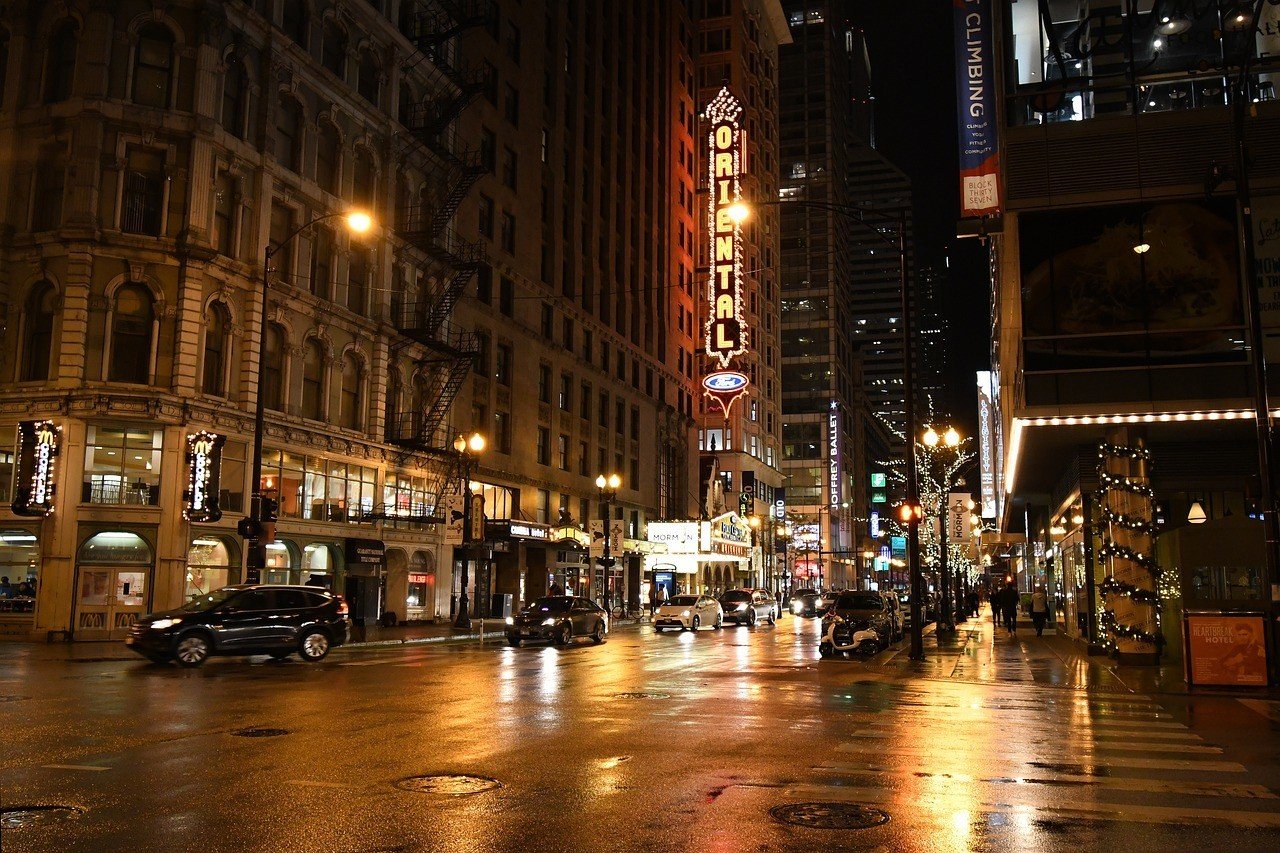 Most hotels in Downtown Chicago have some sort of bar attached, which makes for an easy choice for a quick drink. If you want to experience the authentic atmosphere of Chicago's nightlife, it's best to venture out into the suburbs. Here are three great options for a good night out!
River North
Close to Downtown and well connected by public transportation
The most popular bars in the area are El Hefe, Howl at the Moon and Mother Hubbard's
Be sure to hit up Hubbard Street to experience an authentic Chicago Saturday night!
Head down to Hubbard Street in River North for a wild night out! Whether it's a weeknight, or the weekend, the bars in this area are a hive of activity! This is Chicago's top nightlife district, and it attracts just about everyone! It's also the best area in the city to go bar hopping with friends!
Wrigleyville
For a unique Chicago experience head to Clark Street and catch a Cubs game
Cubs fans fill up most bars, and it can get rowdy!
Irish Oak, Deuces and the Diamond Club and Sluggers are three great options!
Head to Clark Street in Wrigleyville and experience the nightlife with the locals! This long street is full of bars and watering holes; it may even be the longest cluster of bars in the city! The energy is especially high during Cubs games and Saturday nights. This area attracts a slightly younger crowd, and the bars can get festive!
Wicker Park
Head to North Milwaukee Avenue and you'll find an eclectic mix of bars, pubs and clubs
Some of the more popular spots include Whiskey Business, SWIG and Debonair
Around Logan Square, just a few blocks up Milwaukee, is another small cluster of bars with good vibes
Wicker Park provides a more alt scene for people looking for more unusual things to do in Chicago. The main artery is North Milwaukee Avenue. You'll find a funky mix of pubs, clubs and bars that attracts a colorful bunch of party-goers! While this area is well serviced with public transport, it may be a good idea to catch a taxi when returning home.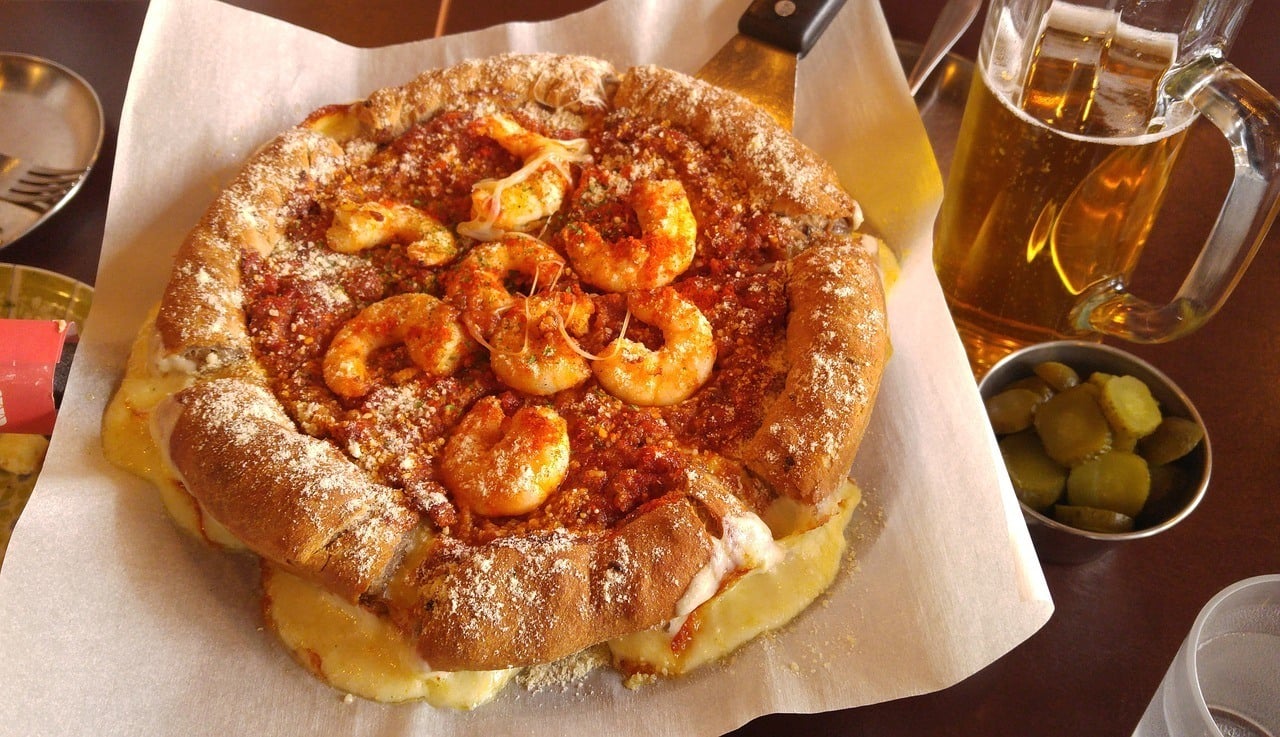 If you're a fan of pizza, then you must try the famous Chicago-style deep dish pizza which is now a hit across the US! The Chicago-style hot dog is another dish Chicagoans take great pride in.
Here are some stellar recommendations for where to eat in Chicago.
Lou Malnati's Pizzeria
You can find this popular pizza chain in almost every neighborhood of Chicago!
Order online and have your food delivered, or sit down and eat in the restaurant
Don't leave Chicago without trying some of their world-famous pizza!
Widely regarded by locals as the best place to get a deep-dish pizza, Lou Malnati's is one of Chicago's best-known pizza chains! It is, therefore, no surprise to learn that it was founded by the son of Rudy Malnati, the guy who helped developed the recipe for Chicago-style pizza!
Gene & Jude's
Well-known for serving the best Chicago-style hot dogs in the city!
This popular food stand is packed with customers all day long
Each hot dog is served with fries, whether you like it or not!
Another icon of the city is the Chicago hot-dog, and it's no secret that Gene & Jude's make them best! The true Chicago dog comprises a Vienna sausage in a poppy seed bun with mustard, relish, chopped onions, hot peppers, tomatoes, dill pickles and a dash of celery salt. You won't find ketchup anywhere on-site!
Take a Food Tour in the City
Enjoy deep-dish pizza, the original brownie, a Chicago-style hot-dog and local craft beer!
See some of Chicago's most famous spots, including Millennium Park, Palmer House Hotel, the Art Institute and the Bean
2.5-hour food themed walking tour through the streets of Chicago
For a comprehensive understanding of the city's cuisine, take a food walking tour and taste all the iconic dishes that have come out of Chicago! This tour combines an enjoyable walk around Chicago's Downtown area with plenty of stops to sample some of the city's famous tastes!

Sport is definitely one of the Chicago highlights and you can get out and be active no matter the season! Whether you prefer taking part in an activity, or just watching, there are always plenty of options on offer!
Wrigley Field
First opened in 1914, this is one of America's most iconic baseball parks
Home of Major League Baseball team the Chicago Cubs
Known for its ivy covered home-run wall, it's the second oldest stadium in MLB!
If your weekend getaway to Chicago coincides with a baseball game, do your best to rustle up some tickets and soak in the festive atmosphere of America's favorite pass time! Wrigley Field baseball stadium is located on the north side of Chicago and is easily accessible by public transportation.
Chicagoland Speedway
Head to Chicagoland Speedway to test your high-speed driving skills and get your adrenaline going!
Choose between a range of heart-pumping driving experiences
Set your fastest lap on a real NASCAR speedway!
If your racing addiction demands more than just a seat on the sidelines, check out Chicagoland Speedway! This fun location offer exciting options that will definitely satisfy your need for speed! Get behind the wheel of a NASCAR and take it for a spin on Chicago's NASCAR speedway!
Fame Play Ping Pong at Acebounce
Challenge your friends to a game, or three of ping-pong
Work up a thirst, then enjoy some drinks from the on-site bar
A great social source of fun on a weekend trip to Chicago!
If you're looking for an indoors activity in Chicago, look no further than Acebounce where you can enjoy games of ping-pong, or beer pong! Sink a few pints and dance to the beat from live DJ's! This is a fun way to spend a chilled-out Sunday in Chicago.
Small Pack Problems? 😉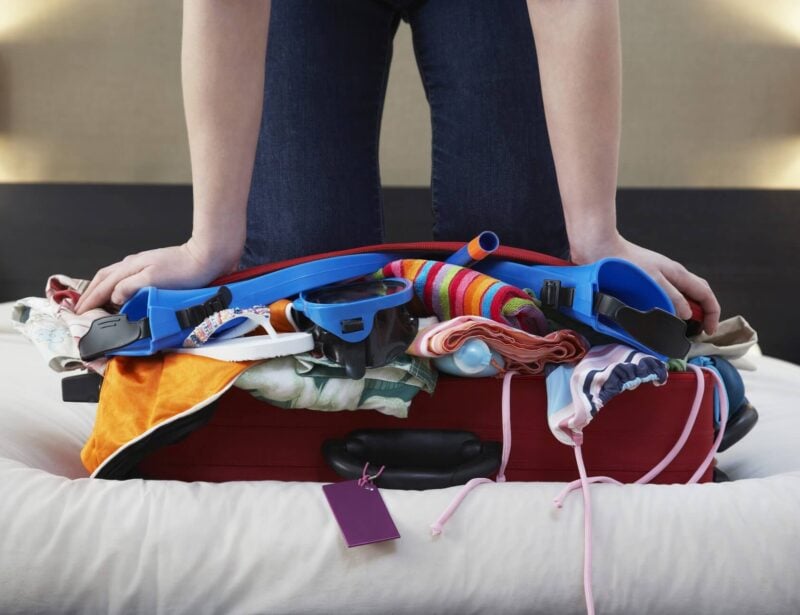 Wanna know how to pack like a pro? Well for a start you need the right gear….
These are packing cubes for the globetrotters and compression sacks for the real adventurers – these babies are a traveller's best kept secret. They organise yo' packing and minimise volume too so you can pack MORE.
Or, y'know… you can stick to just chucking it all in your backpack…
Get Yours Here
Read Our Review
Your Chicago itinerary should include some nocturnal fun and the city has plenty of great music and theatre options. Here are three of Chicago's best venues for entertainment!
Green Mill Jazz Club
A great venue to listen to jazz all night long
Arrive early, grab a cocktail and settle in for a relaxing evening of free jazz and bebop!
This was a local hangout for Al Capone and other gangsters during the 1920s
Green Mill Jazz Club in Uptown Chicago is a former speak-easy dating back to 1907. It's the longest continuously running jazz club in the country! Slip into one of the glamorous curved booths and listen sultry singers, big band and bebop! This is one of the most entertaining things going on in Chicago this weekend!
The Hideout
A great place to go for live music on a Saturday in Chicago
An intimate prohibition-era bar that host all sorts of live music and dancing
Check out their line-up on their calendar page
This beloved Chicago hangout has a bar in the front and a stage in the back. It offers a cozy vibe and casual aesthetic. After you find the obscure industrial side-street it's hidden on, you'll join a welcoming crowd. The outside patio is also used for eclectic music sets, weekly bingo, and comedy and dance nights!
Andy's Jazz Club & Restaurant
Enjoy live jazz music 7-nights a week at this superb venue!
A lively atmosphere that lends itself well to enjoying live music
Food is also available at their restaurant
This mainstream jazz club runs regular, low-key residencies with some of Chicago's most respected jazz musicians! There are regular performances that showcase the local jazz talent. This venue is a comfortable, intimate space where you can drop by for a cocktail and a bite to eat. Andy's is sure to draw a crowd any day of the week, especially in Chicago on Sundays!
Travel with peace of mind. Travel WITH a security belt.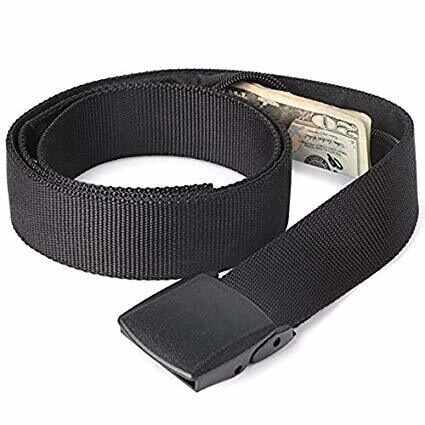 Stash your cash safely with this money belt. It will keep your valuables safely concealed, no matter where you go.
It looks exactly like a normal belt except for a SECRET interior pocket perfectly designed to hide a wad of cash, a passport photocopy or anything else you may wish to hide. Never get caught with your pants down again! (Unless you want to…)
Hide Yo' Money!
8 Other Awesome Things to do in Chicago This Weekend
So, you're still looking for more fun stuff for your trip to Chicago? Need more Chicago weekend events and attractions? Not to worry, we've got you covered!
Here are 8 more activities, attractions and events in Chicago this weekend! 
#1 – Stop in at the Field Museum
The Field Museum is Chicago's premier natural history museum and one of the largest of its kind in the world!
Founded with an endowment from Marshall Field, it has since gone on to house one of the finest collections of artefacts in the United States. Everything from precious gems to a Tyrannosaurus-Rex skeleton are found here.
Permanent exhibits range from animal dioramas to interactive displays that engage all ages. There are also cultural displays, walk-throughs detailing the planet's evolutionary processes, and exhibits delving into cellular-level research and technology!
#2 – Stand Above the City Skyline at Chicago Sky-deck
SkyDeck Chicago is located at the very top of the Willis Tower, which is one of the tallest buildings in the world! After a short ride to the top, you'll be amazed by the sheer height of the viewing deck, and just how far you can see beyond the city!
There are windows on all sides of the observatory that offer unparalleled panoramic views of the surrounding city, and beyond! There's also an all-glass enclosure that looks straight down onto the busy streets of Chicago! Enjoy a movie detailing the 45-year history of the Willis Tower and Chicago's other architectural wonders.
#3 – Go Shopping Along the Magnificent Mile
The Magnificent Mile is a row of exclusive shops, department stores and boutiques that line the northern half of Michigan Avenue. If you're spending 3 days in Chicago, make sure to visit one of the best shopping districts in town!
Originally designed by 19th-century architect Daniel Burnham, this famous section of Michigan Avenue has a plush assortment of historic buildings in various architectural styles. Among its jewels are the Tribune Tower, the Wrigley Building, the John Hancock Center, the Drake Hotel, and the Historic Water Tower; one of the few structures that survived the Great Fire of Chicago.
IN A RUSH? THIS IS OUR FAVORITE HOSTEL IN CHICAGO!
#4 – Admire the Grand Works of the Art Institute of Chicago
The Art Institute of Chicago is located in the center of Grant Park along Michigan Avenue. It's the country's second largest art museum and everything about this art institute is impressive! Most notable are the two famous lion statues that were sculpted by Edward Kennys for the museum's opening in 1893.
The museum has an incredible collection of French Impressionist paintings and other artworks from around the world! A visit to this museum is a must for art-lovers, who will especially enjoy this addition to their Chicago itinerary.
Some of the most famous pieces include Chagall's America Windows, Matisse's Bathers by the River, and Georgia O'Keeffe's Black Cross, New Mexico.
#5 – Visit Navy Pier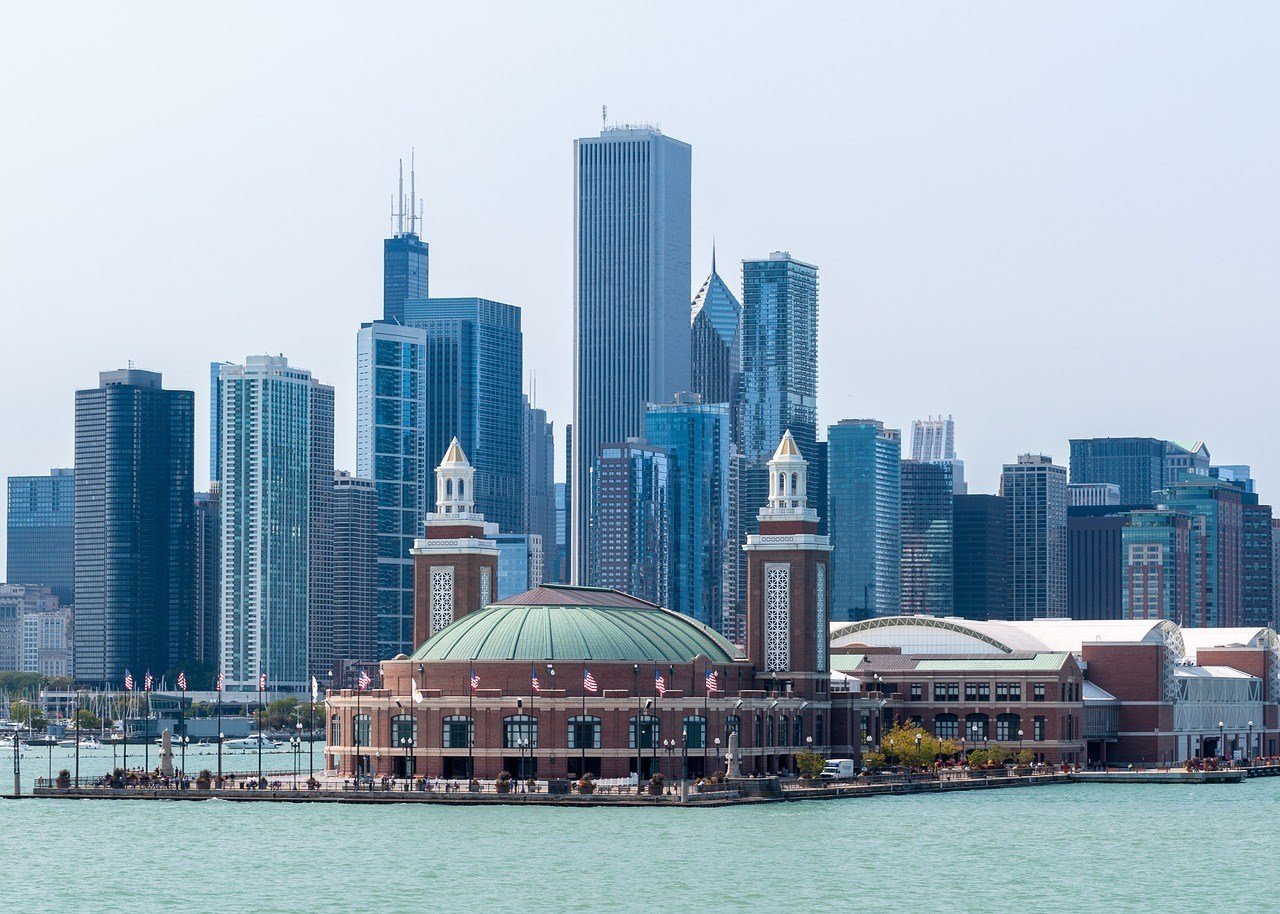 Navy Pier extends out into Lake Michigan at the mouth of the Chicago River. It boasts a newly-redesigned Ferris Wheel, called the Centennial Wheel, as well as a handful of other amusement park rides.
The pier is also home to the Children's Museum, Chicago Shakespeare Theater, weekly fireworks, numerous eating options, and live concerts! Stroll around the pier to enjoy everything it has to offer, or take a Chicago river cruise on one of the many boat tour companies that moor at the pier during the warmer months.
#6 – Take an Architectural River Cruise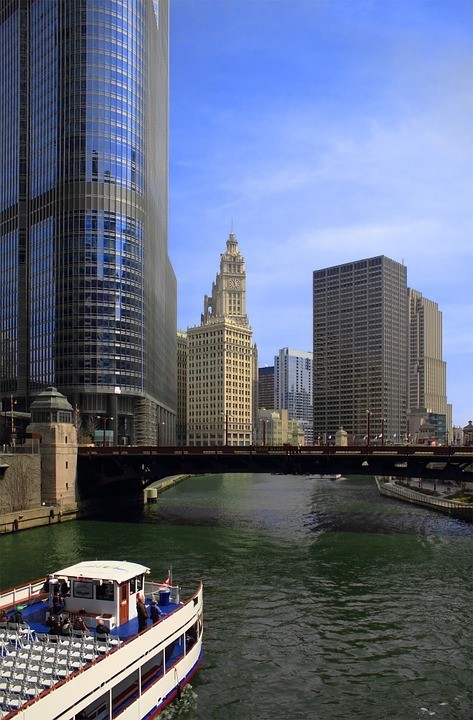 A Chicago architecture river cruise is a great way to view Chicago's amazing architecture from the water! Architecture and building design play a big role in Chicago's culture. Many of the world's most famous architects have hailed from Chicago, and some of the most famous buildings are part of its skyline.
Take a cruise and admire some of the most famous and unique buildings along the river. Learn about the history and creation of over 50 Chicago skyscrapers. This cruise is one of the coolest things to do this weekend in Chicago!
If you're looking for a more memorable way to see the river and Lake Michigan, you might consider renting a boat in Chicago, which will take you and your party anywhere you want to go!
#7 – Visit the Museum of Science and Industry
The Museum of Science and Industry is located in Hyde Park which is a little bit further out from the city center, but absolutely worth the trip! This museum was part of the Columbian Exposition of 1893.
The institution's collection includes many unique artefacts and displays, including Colleen Moore's Fairy Tale Dollhouse, made from precious gems and materials. Also on display is a WWII German submarine and a Pioneer locomotive. Definitely go check it out if you have extra time on your weekend trip to Chicago!
#8 – Snap a Photo at the Cloud Gate Sculpture at Millennium Park
Don't miss a chance to visit Cloud Gate, the famous sculpture by Anish Kapoor. This attraction is located in Millennium Park, at the north end of Grant Park. Also known as "The Bean", its curved, mirrored finish creates fascinating reflections and captivates everyone that passes by!
This famous Chicago landmark is an absolute must-see when visiting! This park is also home to a two glass tower fountain. The tower fountains have faces projected onto them to make them look as if their mouths are streaming water into the pool!
Is This the Best Daypack EVER???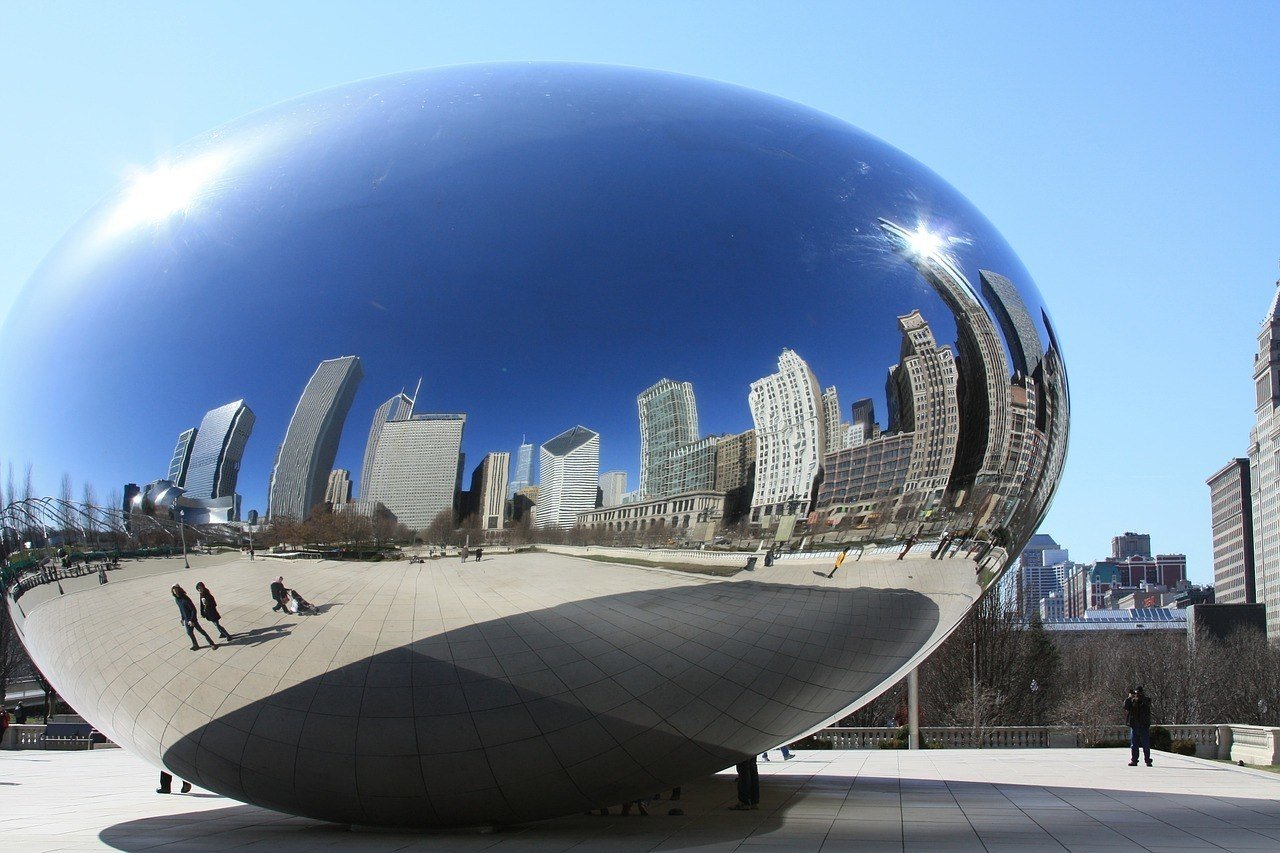 Even a weekend trip requires some research to get the most out of your visit. To keep that research time to a minimum for you, we've compiled some of the most frequently asked questions about a weekend trip to Chicago!
Don't Forget Your Chicago Travel Insurance
ALWAYS sort out your backpacker insurance before your trip. There's plenty to choose from in that department, but a good place to start is Safety Wing.
They offer month-to-month payments, no lock-in contracts, and require absolutely no itineraries: that's the exact kind of insurance long-term travellers and digital nomads need.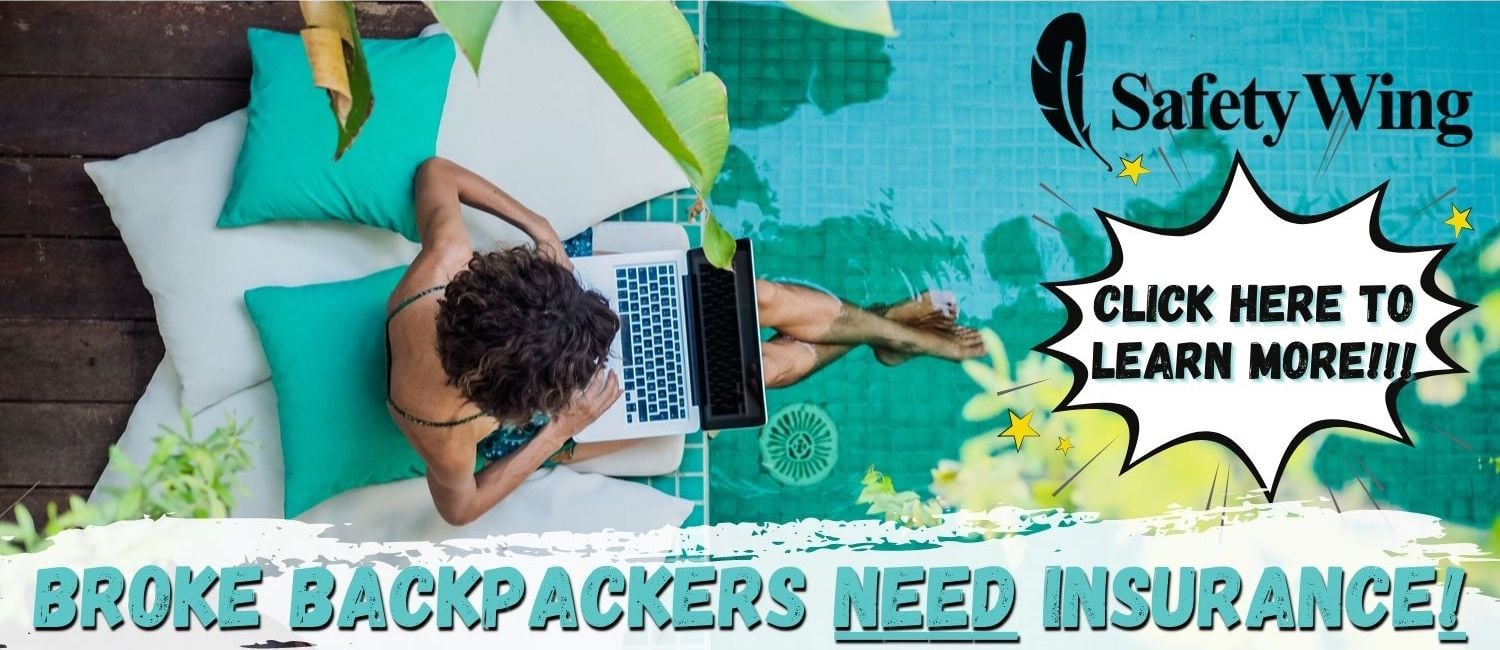 SafetyWing is cheap, easy, and admin-free: just sign up lickety-split so you can get back to it!
Click the button below to learn more about SafetyWing's setup or read our insider review for the full tasty scoop.
Final Thoughts on a Great Weekend in Chicago
Now that you have the best information on what to do in Chicago this weekend, all that's left to do is pick the weekend that suits you and enjoy an incredible Chicago trip!
This city has a rich history, vibrant music scene, impressive architecture, and delicious food! There's an array of impressive sights dotted throughout the city, and although it's a large city, getting around without a car should be pretty easy!
Be sure to take in all the quirkiness and nuances that the Windy City has to offer! It's possible to see a lot of Chicago in 3 days if you plan correctly.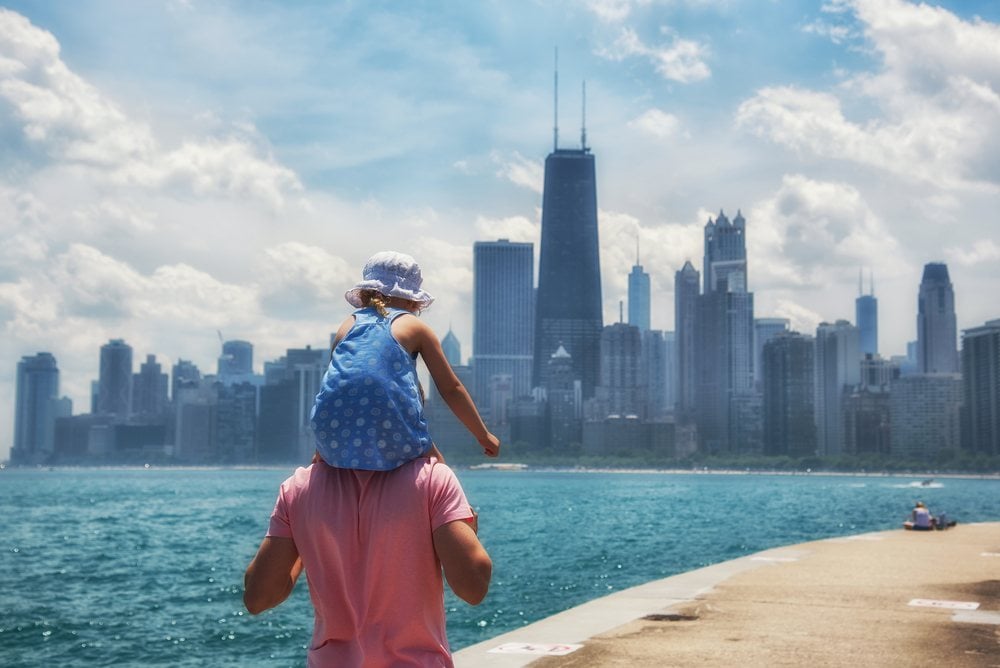 ---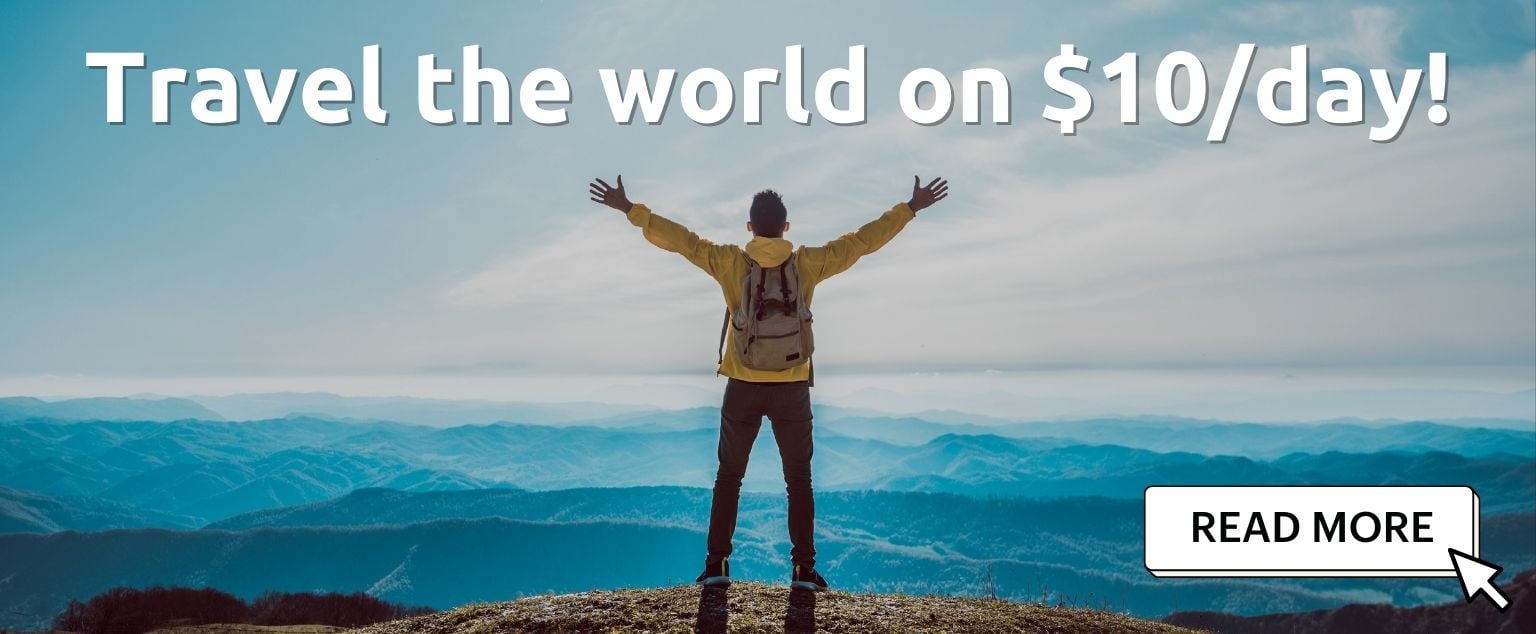 And for transparency's sake, please know that some of the links in our content are affiliate links. That means that if you book your accommodation, buy your gear, or sort your insurance through our link, we earn a small commission (at no extra cost to you). That said, we only link to the gear we trust and never recommend services we don't believe are up to scratch. Again, thank you!