Everyone's heard of the windy city and it's an incredibly popular destination for tourists from inside and outside of the US. Chicago is known for its amazing food, especially the unusual pizzas they have there, as well as iconic buildings that reflect this city's tumultuous past. And if you're looking for entertainment, there's always something going on in Chicago for every taste, from concerts to theater and a vibrant nightlife.
But Chicago isn't all pizza, history and entertainment. It also has a darker side that makes some people reluctant to visit the city. It's sometimes called one of the most dangerous cities in the US, with a higher than average crime rate, and yet this isn't the full story. Careful travelers rarely ever see this side of the city. Instead, they spend all their time enjoying everything that Chicago has to offer. If this is what you want for your trip to Chicago, we've created a guide on how to stay safe while exploring this exciting part of the US.
Hold off on that deep dish for a second because although we know you want to get going, we think you should check out where to stay in Chicago first. It's a sprawling and diverse city, so we've condensed all of our recommendation options down for you. Give it a whirl and then get back to your deep dish.
#1 – Shedd Aquarium – Awesome place to visit in Chicago with kids!
Why it's so awesome: There's nothing like a great aquarium. They're a chance to get out of the heat and spend time marvelling at a whole different world. The animals that live under the sea are some of the strangest and most amazing creatures in the world, which is why spending time learning about them can create a fascination that lasts a lifetime.
What to do there: Spend some time while you're at this aquarium so you get the chance to see all the exhibits. The Shedd Aquarium has more than 80 different habitats, so you'll probably see a few sea animals that you've never even heard of before let alone seen. But if you still want more, you can have a penguin encounter and be introduced to one of these adorable, tuxedoed animals, or see a live animal show featuring some of the aquarium's most amazing residents. Some of Chicago's best hostels are located nearby so you could go multiple times and not pay for transport if you wish!
#2 – The Art Institute of Chicago
Why it's awesome: Have you ever heard of American Gothic with the farmer and his wife standing with the pitchfork? Or wanted to see a work created by Van Gogh in real life? Well, you can do all of that here. The Chicago art museum is one of the best in the world and now it includes the recently completed Modern Wing, which houses artwork from around the world and from different times in history.
What to do there: Make sure you take a look at the Modern Wing with its artwork from ancient Greece and Rome. Another favorite houses the Thorne Miniature rooms, which have tiny, detailed houses from key times in European and American history. You'll quite literally be able to see how people from other times lived and marvel at the amount of detail in each piece.
#3 – Second City
Why it's so awesome: Steve Carrell, Tina Fey, Bill Murray and Chris Farley all started out at this venue. Second City has been the home of the best comedy in the city for a long time and that hasn't changed. When you attend a show at this location, you'll get to see some of the best comedy sketches in the world, which will make for a laughter-filled evening.
What to do there: Check what's on and when while you're in the city and make sure you reserve your seat! And once the show's over, stay there until the encore's finished too, because this is when the comedians improvise, and that's sometimes funnier than the rest of the show!
#4 – The Empty Bottle – A nice non-touristy place to visit in Chicago
Why it's so awesome: If you like rock and roll then you must spend an evening at the Empty Bottle. This is a small club that books some of the best music acts in town, and the venue has become a rite of passage for up-and-coming bands. If you are lucky enough to visit Chicago on a weekend then this place will really come alive.
What to do there: Take your friends, get there early, and enjoy the music. The club has a maximum capacity of about 300, so make sure you're there early so you don't get locked out. And if you're there on a Monday, take advantage of the slow night special to see a free show.
#5 – The 360 Chicago
Why it's so awesome: This attraction boasts the fastest elevator in North America, which will take you up to the 94th floor in 40 seconds. There you can look out over the city and spot some of Chicago's best tourist attractions from a bird's eye view. The site also has educational features where you can learn about the city's history, its culture, and some of the architecture that you're looking at.
What to do there: While you're there, see how many of the city's attractions you can spot from your sky-high view. And if you're a history buff, you can explore the city's past by spending some contemplating the history wall. But if you want a little more from your experience, try the TILT, which allows you to lean over the edge of the building to see the city from high up without any barriers. It's hair-raising but almost worth the terror!
#6 – Adler Planetarium
Why it's so awesome: This planetarium does its best to push back the pollution that crowds the skies of most big cities and show visitors the stars. With some of the most technologically advanced theaters in the world, you'll get a closeup view of the universe in living color in this Planetarium, and walk away with a whole new appreciation of the size of the universe and our tiny place in it.
What to do there: Make sure you spend some time at the Galaxy Wall, which shows the largest and most complete picture of the Milky Way that we have at the moment. And check what shows they have on in the theaters too. Whether you're a child or an adult who's curious about the world, you'll love learning about this side of the universe that most people only see through a telescope. This is one of the best things to do in Chicago by far.
#7 – Museum of Science and Industry – Cool place to see in Chicago with friends!
Why it's so awesome: This museum is all about encouraging visitors to interact with the displays and this makes it one of the most interesting and personally relevant museums that you can spend time in. There is also a 5 story, wrap around theater where you can watch Omnimax shows and learn even more about the world around you!
What to do there: This is a museum where you should wander around and try everything. You can explore the weather through the Science Storms display, play basketball with a virtual instructor, and wander through a German submarine from World War II. Whatever you're interested in, you'll find something here that will help you learn more about it. School was never as fun as this!
#8 – The Field Museum – A fascinating educational place to visit in Chicago
Why it's so awesome: If you want to understand the history of the planet then this is the place to do it. The Field Museum explores billions of years of the world's history in living, exciting color. And if you like your displays a little closer to home, there are also displays showing the history of human civilization as well as exciting exhibitions that will make you see the world from a whole new, much smaller perspective.
What to do there: Check out the Egyptian tomb with all the trimmings including a book of the dead, mummies and other artifacts. And make sure that you spend some time in the Underground Adventure exhibition, where you'll explore the world from the view point of a creature that's 1/100th of your size. From this perspective, spiders are enormous, and you'll get to experience what it's like to be hunted by one!
#9 – Navy Pier – An awesome place to visit in Chicago for half a day!
Why it's so awesome: Navy Pier is one of the most popular spots in the city for tourists and locals alike. It consists of more than 50 acres of lakefront territory and is home to shopping centers, restaurants, gardens and lots of other attractions. This area is like a city within a city, with its own energy and vibe, and you could literally spend days here just seeing what it has to offer.
What to do there: Well, what are you interested in? Some of the most popular options are the river or dinner cruises, where you can take in the city from the water. There's a 150-foot Ferris wheel that operates year-round as well as fireworks twice a week during the summer. And if you enjoy the theater, then you must go to one of the shows put on at the Chicago Shakespeare theater, which is one of the best in the world and dedicated to groundbreaking productions. And if none of that appeals, you can just wander the area, sightsee and shop!
If you really want to make a statement, you can consider chartering a yacht in Chicago which will take you anywhere you want to go on Lake Michigan and the river for a decent price.
#10 – Skydeck Chicago – One of the most amazing places in Chicago!
Why it's so awesome: This is the tallest building in the Western hemisphere and that makes it a great spot to get photographs of Chicago's famous skyline. The observation deck is on the 103rd floor and you'll be able to see some of Chicago's most famous buildings from this vantage point. This is definitely not a place for people who are scared of heights, but it's the best view in the city!
What to do there: If you're really brave, you can step out onto The Ledge, a glass-enclosed balcony where there's nothing between you and the city but air. Make sure you have a strong stomach if you try this because you'll have a clear view all the way down. And it's a really long way down. Otherwise, just take some great pictures with the skyline in the background and try to pick out some of the buildings you've already seen in your travels around the city!
#11 – Millennium Park – One of the most incredible free places to go to in Chicago
Why it's so awesome: Chicago is a busy city and sometimes it's nice to get away from the streets and the pollution and spend time in a natural area. Millennium Park is the best place in the city to do that. Not only is it a beautiful park, but there are also lots of unique art pieces throughout the area for you to enjoy and sometimes puzzle over.
What to do there: While you're in the Millennium Park, make sure you check out the Jay Pritzker Pavilion, where the city holds free concerts and events throughout the year. Even if you don't catch a concert, the park is a lovely natural area so spending some time wandering around. And if you don't like to walk, you can hire a bike or a Segway and see the park on wheels!
#12 – The Magnificent Mile – A great place in Chicago if you love to shop!
Why it's so awesome: If you love to shop then this is where to come! The Magnificent Mile is basically a collection of streets where every shop you can imagine has a home. No matter what you're looking for, you'll find it here. And when you get tired, some of the best restaurants in Chicago are in this area. So, the only thing you'll have to worry about is how to choose one!
What to do there: There are a lot of shops and a lot of streets included in this area so make sure you visit every one of them if you're looking for something in particular! Whatever you're looking for, from clothes to pet goods to jewelry, you'll find it here, so just explore until you find some treasure!
#13 – Grant Park – One of the most incredible free places to go in Chicago
Why it's so awesome: Grant Park is located between the city and the riverfront so it's basically Chicago's front yard. This is the perfect place to enjoy a bit of nature, get your blood pumping with some sports, or take advantage of the free music concerts that are frequently held in the area. There are also a number of art installations around the park, so no matter what you're interested in, you'll find something to occupy your time here.
What to do there: While you're in the area you can go biking, play some softball or baseball, or just sit on the grass. The gardens themselves are gorgeous and well worth a look on their own, but you should also have a look at the headless figures dotted throughout the landscape. These art installations are striking and make an interesting statement about modern life.
#14 – Cloud Gate
Why it's so awesome: Cloud Gate is a futuristic, silvery bean that was put in place during the grand opening of Millennium Park. It has a shiny exterior surface that reflects everything around it in a distorted and highly entertaining way. Looking at the bean is a little like being in a mirror house, except for the fact that everything from the sky to the buildings to the people are reflected, versus just a single person.
What to do there: There are pictures of the 'bean' all over social media, so why not join the crowd? You can get a great shot of the Chicago skyline all twisted by the surface of this slightly odd piece of artwork. But you can do more than look at it. This piece of art is meant to be touched and its shiny, smooth surface makes it irresistible, so don't try to fight the urge!
#15 – The Chicago Theater
Why it's so awesome: The theater itself is beautiful. It boasts a vertical Chicago sign that's almost six stories high and lights up the night. But even if you aren't interested in architecture than go for the shows. This theater is known as a hub for great entertainment and has hosted stars like Dolly Parton, Aretha Franklin, Oasis and Ellen Degeneres. So, if you're looking for a great show to watch, you'll probably find it at this theater.
What to do there: Get dressed up and see a show. This theater used to be a movie mansion, but now it hosts live theater with amazing productions and stars. So, if you feel like having an elegant night on the town, then make this a part of your evening.
#16 – Chicago Lakefront Trail – A beautiful and scenic place to check out in Chicago
Why it's so awesome: Lake Michigan is iconic, and you'll never be able to get a better view than along this trail. It's 18 miles of stunning views of both nature and the city and is the ideal way to travel when you have a little extra time and don't mind the walk. There are also several beaches, parks and attractions along the way, so you don't have to go one more step than you want to.
What to do there: Run, walk or job along the lakefront if you want to get some exercise in during your stay. And if you're just there for the views and the experience, walk a little way and then stop off at some of Chicago's best attractions. The Field Museum of Natural History and the Shedd Aquarium are both easily accessible from the walk, so you don't have to stick it out for the whole 18 miles.
#17 – Wrigley Stadium – A must visit place to visit in Chicago on the weekend!
Why it's so awesome: Chicago is a city that loves its sports which, is why going to a game is a must-do while you're in Chicago. Even if you don't like sports, the trashy food, the excitement, and the entertainment that goes on throughout the day make it well worth the trip.
What to do there: If it's the right time of year, then you absolutely must go and see a game. There's something about seeing a sport in real life, with thousands of other fans, that just can't be missed. Games are a big deal in this city, so there's no shortage of food and non-stop entertainment for you to enjoy on game days.
#18 – Chicago Cultural Center
Why it's so awesome: If you want to learn more about any facet of Chicago then you'll probably be able to learn it here. This beautiful building is a masterpiece on its own, but it's also home to the city's best music and art scene. You can see movies, dance performances, theater, and art exhibitions at any time of year. And there's always something going on, so make sure you check out what's on offer while you're in the city.
What to do there: There's so much to do in the Cultural Center that it can be hard to choose what to do first. Visit the building for Chamber Mondays and delight in the shows put on by jazz, classical and ethnic musicians. Or take the building tour and learn about its many stunning features including the world's largest stained glass Tiffany dome that holds pride of place at the top of the building.
#19 – Lincoln Park
Why it's so awesome: Most of the attractions in Lincoln Park are free, which makes the area the perfect place to spend an afternoon without spending all your money. And it's great for the family too, with a range of exhibits that kids of all ages will enjoy as well as some great dining options.
What to do there: Make sure you check out Lincoln Park Zoo if you're visiting with the family or just enjoy seeing animals without paying an admission fee. You can also check out the Lincoln Park Conservatory and other attractions dedicated to different types of plants and the most beautiful parts of nature. And when you're tired of all that green, you can head up to the beach area to get your feet wet or visit one of the cafes in the area for a nice relaxing snack and sit down.
#20 – Chicago Botanic Garden
Why it's so awesome: There's nothing like exploring a bit of nature when you're spending most of your time in the city. The Chicago Botanic Gardens are beautiful, expansive, and include a number of displays that will delight anyone. You will be able to relax in this area while you're entertained and educated at the same time, and even the kids will like it so much that they won't notice they're actually learning!
What to do there: Take the narrated tram tour around the gardens to you can get an idea about the layout of the area. This will help you to find your favorite places later! And also make time to explore the Waterfall Garden and the English Oak meadow to glimpse beautiful and vibrant natural worlds that will make you feel like you're a world away from the busy city!
#21 – Logan Arcade – Easily one of the most fun places to check out in Chicago
Why it's so awesome: Arcade bars are extremely popular in Chicago and the city has a few of them. Logan's Arcade has one of the largest collections of well-maintained arcade games, which makes it a standout in this group. You'll get to play all your old favorites and see for yourself if you still have the knack.
What to do there: Unapologetically retro, these types of venues play into the best parts of the past and will probably be a lot more fun than you think. Make sure you have a look around at the arcade games and find the ones you remember playing when you were younger. They have old favorites like Mario Kart, Ms. Pac Man and Jurassic Park, and you can have a drink while you play too, which just doubles the enjoyment.
#22 – Neo Futurarium
Why it's so awesome: This is a show that prides itself on leaving behind the restrained, polite world of the theater in favor of pure madness. It's a 60-minute show that includes 30 miniature shows, all of them different and with a zany energy that's infectious and sometimes just crazy! You'll never know what you'll get to see here, so just sit back and enjoy the spectacle!
What to do there: When you buy your ticket for this venue, you'll have to pay a price that's based on the roll of a dice. So, if you're really lucky you could end up paying almost nothing. And this barrier to entrance is indicative of the tone of the entire show, so you have been warned. Strange as it sounds, you need to sit back, enjoy the show, and expect to be surprised when you spend time here.
#23 – The Robie House – A great place to see in Chicago if you love architecture
Why it's so awesome: Frank Lloyd Wright was a maverick in the field of architecture and his work stands as a symbol of the new style he inspired. The Robie House is one of his best pieces of work and you don't have to leave the city to see it. The art-glass windows alone are worth the trip there, and the rest of the house is one of the best examples of Wright's Prairie School style that you'll ever see. We really wish this place was an Airbnb, but you'll have to settle for one of the great Chicago Airbnb's nearby and hope they've copied the architecture.
What to do there: Unless you're an architecture student or an architect yourself, make sure that you take the tour through the Robie House. This is the best way to ensure that you get the full effect and that you understand just how significant this architectural style was in the past and how it still affects our present.
#24 – Boystown
Why it's so awesome: If you like to bar hop then this is one of the most colorful places in the city to do it. Make sure you visit a few different venues while you're in the area because this location boasts everything from amazing cocktail bars to drag shows that will have you in stitches. And the lively atmosphere is something that must be seen to be believed, so add it to your Chicago itinerary!
What to do there: There are a lot of bars and restaurants in this area but make sure you check out perennial favorite Sidetrack, have a cocktail at the Elixir bar, and watch a drag show at the Kit Kat bar.
#25 – Half Acre Brewery Balmoral
Why it's awesome: Unusual brews, free samples, and a cheap and interesting tour that teaches you the basics about what you're drinking. No matter what brew you enjoy you'll find it and learn about it here, and you might find a new favorite while you're at it!
What to do there: For 10 dollars you can take a tour of the brewery and learn about how your favorite drinks get from field to the bottle. You'll learn a little something and get some free samples as an added bonus. Sounds like the perfect lazy afternoon!
#26 – The United Center
Why it's so awesome: Chicago is a town that loves its sports, all sports, and this stadium is a great place to see a game and start to understand why. During basketball and hockey season you can see games here. And in the off-season, the venue holds some of the biggest music concerts in the city!
What to do there: When you're going to see a sporting event you need to get into the spirit and try everything that's on offer. Eat fattening food, cheer for your favorite team, and generally get caught up in the madness. And if you admire Michael Jordan, and who doesn't, make sure you get a photo with his statue in the venue's public atrium. If you don't like sports, keep an eye out for any musical events the venue has planned. Everyone from U2 to Madonna has played here, so if there is a concert on, it'll probably be amazing!
#27 – Rainbow Cone
Why it's so awesome: This shop is iconic in Chicago and one of the best places to get a sweet treat on a hot afternoon. The shop first opened in 1926 and is colored bright pink, so there really is no way to miss it.
What to do there: What else? Try some ice cream. You'll find old favorites here such as delectable strawberry and diet busting worthy chocolate as well as some unusual flavors you probably haven't tried before. And if you're not in the mood for ice cream, they have some great sundaes, cakes and shakes as well.
#28 – The Signature Lounge – A great place to visit in Chicago at night
Why it's so awesome: Taking in the lights of a city at night is amazing and it's even better when you can do it with a drink in your hand. This bar, located at 875 N Michigan Avenue, has been the place to look at the lights with a drink in hand for years. Locals never get sick of that view, and neither will you once you relax and take it in.
What to do there: This is a place to relax, order your favorite drink, and take in the lights. It's located on the 96th floor above the Hancock Observatory. So, rather than paying the entrance fee to the Observatory, just pay for your drink and take in the view from a comfortable chair.
#29 – Stony Island Arts Bank
Why it's so awesome: Sometimes we forget that the internet and CD's and online music haven't always existed. In reality, these things are fairly new, and not so long ago there were other ways for artists to share their work with the world. And this is the place where you can experience that slice of the past and gain an appreciation for the changes and how lucky we are to live in an age driven by technology.
What to do there: Firstly, spend some time on the bottom floor and take in the art, which often showcases some of the best artists in the US. And when you're done with that, go upstairs to see the permanent collections. You'll see record collections, slides from Chicago University, and other ways that people showed off their work in times gone by.
#30 – Jackson Park – Quite the quirky place in Chicago!
Why it's so awesome: Yoko Ono is a controversial figure even today, and most people don't even know that she was also an artist in her own right. This display of her work in the Garden of the Phoenix in Jackson Park is an indication of her talent and her vision. it's become a major draw for tourists in recent years, so make sure you check out what all the hype is about.
What to do there: Take a photo next to one of the quirky, slightly strange looking installations before you move on to explore other parts of the garden. There's actually a beautiful Japanese garden known as the Osaka Japanese Garden in the park as well. It's laid out in a traditional style and is a relaxing, restorative place to spend some time.
#31 – Kingston Mines
Why it's so awesome: Chicago has an exciting music scene and blues music is a mainstay here, so you absolutely must catch a show and see what all the hype is about. The Kingston Mines is the oldest continuously operating blues club in the city, and it has an infectious energy that always makes for a fun night.
What to do there: This bar is open most nights of the year until late and features some of the best blues music in the city. It's a high energy place, so make sure you come expecting to have a loud and lively night!
#32 – Montrose Beach
Why it's so awesome: You probably don't think of beaches in connection with Chicago and yet there are a number of them in the city. The closer the beach is to the Loop, the busier it is, which is why you should spend your time at Montrose Beach. It's a little further away from the center of the city so it's less crowded and more conducive to a relaxing afternoon!
What to do there: This beach is great for relaxing, but it also has the same amenities as some of the more popular choices. If you're feeling energetic you can hire a kayak or play volleyball on the beach. And when you get hungry, there are lots of food places nearby to choose from too.
#33 – Pequod's – A must-see for foodies!
Why it's so awesome: You can't go to Chicago without trying one of their famous pizzas. They're super thick, with layers of cheese and sauce, and you can even get a stuffed crust if you want to really ruin your diet. There are a lot of places that sell these pizzas for tourists, but if you're looking for a more local restaurant then Pequod's is a great choice. There are two locations in the city, one of them in Lincoln Park, and you'll get amazing pizza at local prices whichever one you find!
What to do there: Eat one of Chicago's famous pizzas! This is where the locals come, so you know it's good, and the prices are excellent. Going at lunchtime is an especially good idea, as you'll get a pizza for a fraction of the price you'd pay at a more touristy spot.
#34 – Pilsen
Why it's so awesome: Spending time in Pilsen is a good way to see another side of Chicago. You'll eat some amazing Mexican food, learn about another culture, and enjoy the rebellion and color of street art at the same time.
What to do there: This is a great neighborhood if you like to eat. There are a number of incredible eateries in the area including 5 Rabanitos, which offers some of the best meals in the city. Make sure you check out the National Museum of Mexican Art while you're there and spend some time on 16th and 18th streets, where there are some colorful murals brightening up the buildings.
#35 – Chinatown
Why it's so awesome: If you want some authentic Chinese food then you'll find it in this area. Spread out over Cermak Road and Wentworth Avenue, this is a lively area where you can eat, shop and drink tea. There's also a museum that explores the history of the area and its people which will give you an insight into another facet of Chicago and its culture.
What to do there: While you're there, make sure you eat. You'll find some of the best dim sums in the area here, especially in landmark locations like Dolo Chicago, which has a full bar, and Duck Duck Goat, which has a weekend menu to die for.
#36 – Museum of Contemporary Art Chicago
Why it's so awesome: This imposing building fits perfectly with the contemporary art that it showcases. It houses a smaller collection that's absolutely fascinating for art lovers and people who are curious about modern art. The restaurant also has a range of startling dishes for brunch, lunch and dinner, so whatever time you go make sure that you check it out!
What to do there: If you're an art lover then you'll probably recognize many of the famous names that showcase their art in this museum. But if you don't know as much about contemporary art then it's a chance to wander and maybe find some new favorites! Make sure you check out the rotating display as well as the regular one to get the full effects. And grab a snack or a meal at the Marisol restaurant to experience some truly innovative dishes while you're there.
#37 – Oz Park
Why it's so awesome: It's a whole park dedicated to the Wizard of Oz movie and world, how could it not be awesome? This park started its transformation in 1974 and is now filled with Oz-inspired amenities and images. But the best part has to be the statues of the iconic characters who are on display throughout the park.
What to do there: This is a place to wander around and let your imagination go wild. You'll see a playground called Dorothy's Playlot and a green space known as the Emerald Gardens as well as all your favorite characters. The park is meant to provide a clean and safe space for children, one that excites their imagination, and it does that very well indeed.
Get insured for your trip to Chicago!
World Nomads' mission is to support and encourage travellers to explore their boundaries. They offer simple & flexible travel insurance, and safety advice to help you travel confidently.
They've been doing it since 2002 – protecting, connecting, and inspiring independent travellers just like you.
Get a quote below or read our in-depth review!
World Nomads provides travel insurance for travelers in over 100 countries. As an affiliate, we receive a fee when you get a quote from World Nomads using this link. We do not represent World Nomads. This is information only and not a recommendation to buy travel insurance.
Find out what people want to know about the best places to visit in Chicago
Chicago's reputation has suffered a bit over the last few years, but this doesn't mean that you should avoid the city. As long as you're careful and stay away from certain key areas, your visit to Chicago should be safe and filled with great food, entertainment and amazing sites! So make sure you visit some of your favorite sites on this list, and you'll see why people say that Chicago is one of the most exciting and interesting cities in the world.
---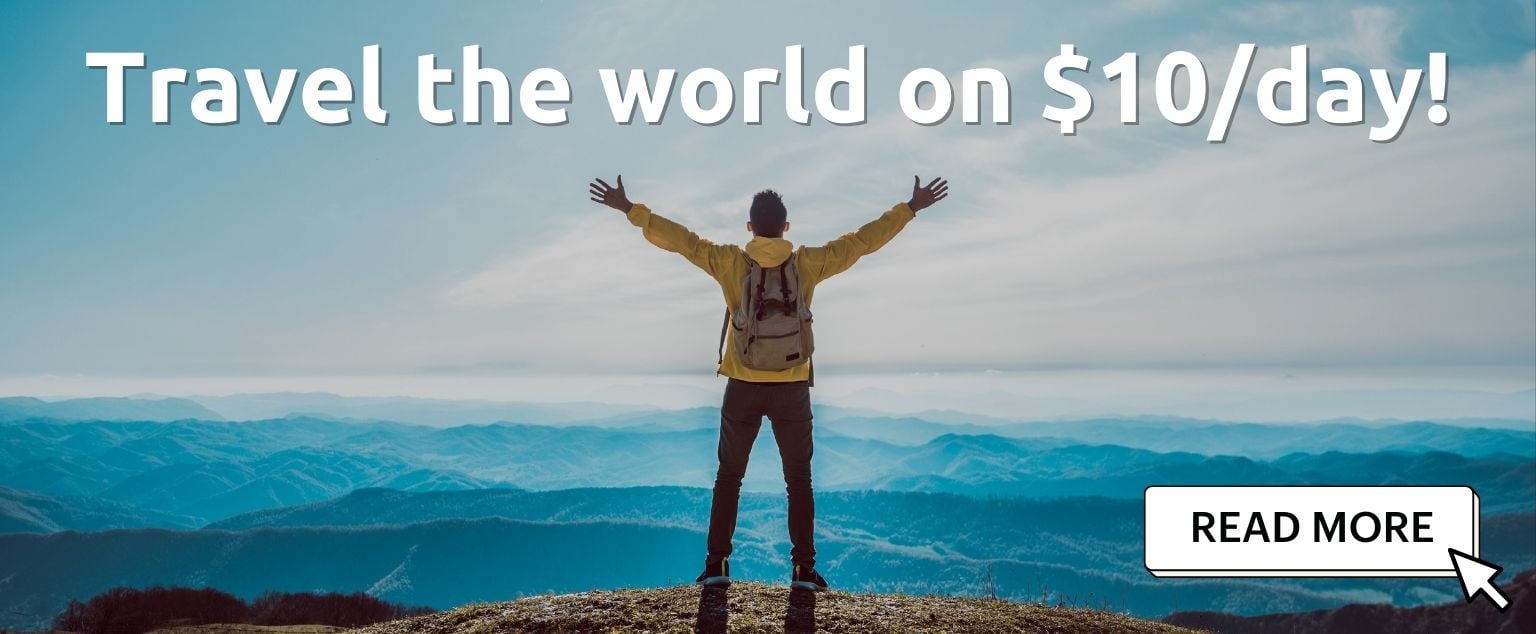 And for transparency's sake, please know that some of the links in our content are affiliate links. That means that if you book your accommodation, buy your gear, or sort your insurance through our link, we earn a small commission (at no extra cost to you). That said, we only link to the gear we trust and never recommend services we don't believe are up to scratch. Again, thank you!