Chicago is one of America's coolest cities. A legendary sports town, a world-class food scene, and some of the most iconic architecture in the USA – simply put, Chicago is amazing!
That said, it's a massive city and deciding where to stay in Chicago can be incredibly overwhelming. That's why I wrote this guide, which takes a detailed look at the best places to stay in Chicago and organizes them based on your travel interests.
Whether you're looking to see the top sights, dance the night away, dine on some deep dish pizza, or do a little bit of everything, you've come to the right place! This insider's guide to where to stay in Chicago will get you exactly where you need to go.
So, let's get to it!
This bright, modern, and clean Chicago studio not only has a lovely interior but also features an incredible outdoor hot tub! You'll be able to come back and relax after a long day enjoying all the best things to do in Chicago. Located in a safe residential neighborhood near Wicker Park, this top Chicago Airbnb is filled with natural light and has a functional kitchen in case you want to do any cooking. Denoted as an Airbnb "Plus" listing, you'll be hard-pressed to find an Airbnb in the Windy City that can match its value!
Set in stunning Streeterville is Freehand – which is undoubtedly the best hostel in Chicago. This charming hostel is located inside a classic 1920s building and comes complete with stylish décor. It has an on-site cocktail bar, a fitness center, and laundry facilities. Chill out in comfortable common spaces and find friends to explore the city with!
Best Hotel in Chicago: The Langham
The Langham is the best hotel in Chicago with its unbeatable downtown location and high-end luxuries. On-site you'll find a spa, pool, and restaurant you can enjoy before or after embarking on your Chicago itinerary. The Langham will make you feel like royalty with its luxurious room design and stunning common spaces, and you'll soon see why it's the very best out of all Chicago hotels!
Chicago is the largest city in the Midwest1 and is a central hub for arts and entertainment, music, food, and culture. It's one of the best cities you can visit while exploring the USA, so as you can imagine, deciding where to stay can seem daunting at first. You want to get this right!
I get it–now let's begin with Chicago's most famous neighborhood: Downtown/The Loop. Located at the center of the city, this part of Chicago is bursting with history and culture, landmarks, restaurants, and bars. You'll also find iconic spaces like Grant Park which is perfect for a summer picnic. Keep in mind that the Chicago Loop is made up of several sections including the West Loop, where you'll find some seriously delicious eats and admirable architecture.
North of Downtown are Streeterville and River North. Two of the city's trendiest neighborhoods, both are great spots for sampling infamous Chicago foods and enjoying exciting nights out on the town.
Meanwhile, Wicker Park, west of Downtown, is the coolest neighborhood to stay in Chicago with hip bars, chic restaurants, and a slew of independent boutiques.
Further north of Downtown is Lincoln Park. Situated on the shores of Lake Michigan, Lincoln Park is one of the lushest places in Chicago with more than 1,200 acres of green space2. There is also the Lincoln Park Zoo, many museums, and other kid-friendly activities.
If you're still not sure where to stay in Chicago, fear not. Let's dive deep into each neighborhood!
Get Your ESTA Before Visiting The US
You should know that most visitors to the US need some form of Visa to enter the country. Fortunately, many passport holders are entitled to apply using the simple and easy to use ESTA Visa scheme which is basically, a cheap, fast electronic Visa.
Navigating the massive city of Chicago is easy thanks to its robust transit system. The city has an expansive network of buses and trains that are efficient, safe, and relatively cheap. There's really no better way to see the city!
Now, let's take an in-depth look at the five best neighborhoods in Chicago.
1. Downtown/The Loop – Best Place to Stay in Chicago for First-Timers
Downtown/The Loop is undoubtedly the most famous neighborhood in Chicago. Home to the city's business district, this area of Chicago is packed with skyscrapers, lively theaters, and picturesque architectural landmarks. Millennium Park is must-visit, if just to take a photo with its world-famous statue: The Bean.
It's also dotted with incredible restaurants where you can sample some of the city's most delicious foods – yup, we're talking about Chicago deep dish pizza and hot dogs. The best of the best is all right here.
As it's designed in a grid pattern, navigating Downtown Chicago couldn't be easier – even if you aren't the best with a map. You'll love wandering the city streets and immersing yourself in Chicago's rich history and diverse culture.
Prefer public transit? The Loop isn't just a name – it refers to the rail that forms the hub of Chicago's elevated train system. You'll be able to get virtually anywhere in the city without a car from The Loop!
This iconic Airbnb is just steps away from some of Chicago's best places to visit. Aside from being spotless, comfy, and roomy, you'll have close convenience of Chicago's public transportation in case you wanted to venture to other parts of the city. This 2BR/2BA rental also includes high-speed wifi, a nice TV lounge, and exceptional access to Chicago's best eats and sights.
At HI Chicago, guests have all of the city's top tourist attractions, art galleries, museums, shops, and restaurants right at their doorstep. This hostel is massive and comes complete with more than 500 comfortable beds. It's the perfect place to relax after a long day out in Chi-Town, get remote work done, or make new friends!
The Central Loop Hotel has stylish décor, spacious rooms and is centrally located in Downtown Chicago. It has a modern lounge bar, concierge service, and a convenient 24-hour reception. Each room is air-conditioned and comes with coffee/tea facilities and on-demand movies. It's also near to all essential Chicago tourist destinations.
Things to See and Do in Downtown/The Loop
Stand at the center of Millennium Park.
Climb to the 99th floor of Willis Tower and enjoy sweeping views out over the city.
2. Streeterville – Best Place to Stay in Chicago on a Budget
Tucked between Lake Michigan and Chicago's glitzy and glamorous Magnificent Mile is the lively neighborhood of Streeterville – also one of the best places to stay in Chicago if money is tight.
One of Streeterville's most famous and fun attractions is Navy Pier. A bright and vibrant hub for excitement and entertainment for over 100 years3 now, Navy Pier consists of shops, parks, restaurants, thrilling rides, and lively games. Whether you want to fly through the air and take a spin on a carousel or navigate your way through Chicago's Funhouse Maze, there's something for everyone at Navy Pier.
Not only is Streeterville my pick for fun and games, but it's also the place to stay in Chicago on a budget thanks to its great hostel options. There are also some motels in Chicago worth checking out. Note that you can save even more money if you avoid visiting Chicago on the weekend!
Set in stunning Streeterville is Freehand Chicago – my top pick for where to stay in Streeterville. This charming hostel is built in a classic 1920s building and comes complete with stylish décor. It has a cocktail bar, a fitness center, and laundry facilities on-site. The location is a perfect base to explore the city, and you can expect lockers and towels to be provided.
Best Hotel in Streeterville: Hotel EMC2
This incredible place to stay in Chicago boasts some truly incredible modern architecture and is within walking distance of Oak Street Beach. You can dine at The Albert, a delicious on-site restaurant that really takes modern design to the next level. The hotel is also incredibly close to a plethora of other restaurants and shops that you might want to include in your Chicago weekend plans.
This iconic Streeterville loft is one of the best Airbnbs in all of Chicago. From its airy interior and rare loft design to a lovely private balcony, this is an ideal place to stay for couples, families, digital nomads, or anyone in between! The loft can sleep up to 4 guests and is just steps away from the beautiful Lake Shore Drive. You'll also be within walking distance from many of the absolute best things to do in Chicago.
Things to See and Do in Streeterville
Ride the Ferris wheel at Navy Pier.
Get creative at the Museum of Contemporary Art

Swim at Ohio Street Beach

Shop till you drop on Magnificent Mile
3. River North – Best Place to Stay in Chicago for Nightlife
To the west of Streeterville and the Magnificent Mile is River North. Well known for its art galleries, museums, and boutique shopping, River North is also the epicenter for nightlife making it one of the best areas to stay in Chicago for those who want to party.
Sprinkled throughout this lively neighborhood is a great selection of bars, clubs, and pubs. It's where you can dance the night away under the stars, listen to great live music below the streets, or rub elbows with Chicago's elite.
But that's not all–River North is also home to an amazing array of restaurants. Offering up everything from traditional American fare to fashionable fusions, your taste buds will be amazed by all the culinary adventures available in this area of Chicago!
Nothing's worse than having to share a room with others while suffering from a previous night out. Cure your hangover privately in this stunning Airbnb, located right in the famous River North neighborhood.
You'll be living on a higher floor, meaning that there are no loud street noises interrupting your recovery sleep. There's a Smart TV, highspeed Wifi, and a fully equipped kitchen ready to be used. On top of that, there's also a Whole Foods grocery store on-site.
Located in River North, Found Chicago offers all the luxury and convenience of a hotel at an affordable price. This stylish and charming property is just steps from some of the best bistros, bars, and shops in the city. It has comfortable rooms, free wifi, and an on-site bar, café, and restaurant.
Cool and comfortable, stylish and rustic; these are just a few of the reasons The Chicago Hotel Collection is one of my favorite places to stay in Chicago! Not only is this hotel close to transit lines, but there are also plenty of bars, clubs, and pubs nearby. It has comfortable rooms, clean facilities, and friendly staff members.
Things to See and Do in River North
Relax at Three Dots and a Dash Tiki Bar
Get your jam on at the Chicago House of Blues
4. Wicker Park – Coolest Neighborhood in Chicago
One of the coolest neighborhoods to stay in Chicago is undoubtedly Wicker Park. The city's premier hipster haven, Wicker Park has a great mix of local boutiques, innovative restaurants, upscale doughnut shops, and taco stands.
Music fans will adore staying in Wicker Park. This dynamic district is where you'll find some of the city's most famous live music venues, like the Empty Bottle. Up-and-comers, big names, and superstar artists have all been known to play shows in this neck of the woods.
Wicker Park is also a mecca for shoppers interested in eclectic wares and alternative fashions. Located along the Indie Magnificent Mile, fashionistas can find everything from cutting-edge boutiques and vintage shops to national brands and high street stores.
This stunning Wicker Park Airbnb takes interior design talent to the next level. Especially noted as a "Plus" listing, this massive 4 BR listing has space to sleep up to 14 people, making this a great choice for large groups.
You'll find plenty of kitchen items to help you get your chef on, and even a fully functioning jacuzzi tub. A sunny outdoor patio space is perfect for sipping margaritas or getting some online work done. What's more? This massive unit is close to public transit, along with an assortment of restaurants and other attractions.
Best Hotel in Wicker Park: The Robey
Located in the heart of Chicago's Wicker Park neighborhood, The Robey has absolutely everything you need for a convenient and comfortable stay. You'll be close to some great restaurants and attractions and can also take advantage of the hotel's on-site bar and cafe.
Public transport is within walking distance so you can easily reach other parts of Chicago. The Robey also boasts an incredible rooftop during summer where you can catch an incredible sunset.
Things to See and Do in Wicker Park
Visit the Flat Iron Arts Building, an all artist studio building.
Listen to legendary artists and great live music at Subterranean.
Caffeinate your day at The Wormhole Coffee
Stroll or picnic at the actual Wicker Park.
Sample legendary Mexican cuisine at Big Star.
Head up to Bloomingdale Trail – also known as the 606 – and enjoy amazing views of the city.
5. Lincoln Park – Best Place to Stay in Chicago for Families
Lincoln Park is one of the safest areas in Chicago. Filled with greenery and plenty of residential neighborhoods, it's one of the best areas to stay in Chicago to enjoy a true slice of local life.
Home to fantastic attractions including the incredible Lincoln Park, this northern neighborhood was seemingly made for families. It has 1,200 acres of natural space to explore and it boasts a relaxed and tranquil atmosphere.
Here you can marvel at the beautiful architecture, take a stroll along the water and through lush parks, and indulge in many decadent cupcakes.
This Lincoln Park apartment might just be one of the best value places to stay in all of Chicago. The large studio features an incredibly comfy bed, a perfect mini kitchen that includes a full-sized oven/stovetop, and a SMART TV. The location is peaceful and walkable to many excellent bars and restaurants. You'll also be able to access public transit, meaning you can save on expensive Ubers. For the price, you can't beat this cozy, comfy, and budget-friendly Chicago Airbnb.
This extra-large hostel boasts bright and spacious rooms, with modern amenities and colorful interior design. Located in Lincoln Park, Chicago Getaway is close to Lake Michigan and just a short subway ride away from Downtown. A complimentary breakfast is included, setting you up for a great day out on the town.
This great hotel is located at the heart of Lincoln Park. It's close to the Lincoln Park Zoo, Wrigley Field, and many of Chicago's top tourist attractions. Modern and spacious, this hotel has large rooms, a fitness center, and fast Wifi.
Things to See and Do in Lincoln Park
Spice things up with an indoor skydiving experience
Wander throughout the expansive and stunning Lincoln Park.
Explore the botanical gardens near the shores of Lake Michigan at the Lincoln Park Conservatory4.
Dive deep into the city's rich and storied history at the Chicago History Museum.
Rest and relax on North Avenue Beach5, one of Chicago's most popular beaches.
Here's what people usually ask about the areas of Chicago and where to stay.
Having good travel insurance for when things don't turn out as planned is a lifesaver. Better safe than sorry.
ALWAYS sort out your backpacker insurance before your trip. There's plenty to choose from in that department, but a good place to start is Safety Wing.
They offer month-to-month payments, no lock-in contracts, and require absolutely no itineraries: that's the exact kind of insurance long-term travellers and digital nomads need.
SafetyWing is cheap, easy, and admin-free: just sign up lickety-split so you can get back to it!
Click the button below to learn more about SafetyWing's setup or read our insider review for the full tasty scoop.
Chicago is one of the best places to visit in the USA! It has everything from incredible architecture and extravagant shopping to live music, electric clubs, and amazing restaurants. No doubt, Chicago is a city that is certainly worth your time and hard-earned travel dollars!
By this point, you should definitely have a good idea of where to stay in Chicago. But if these neighborhoods don't meet your needs, don't stress: these are just a handful off all that exists in Chicago! You can also check out the luxurious Gold Coast area for full-on luxury or Oak Park for a suburban feel. Further south, you'll find the Hyde Park neighborhood bursting with museums and even more green space.
If you still haven't found a place to stay and you're looking to stay somewhere on a budget, you might want to take a look at some top motels in Chicago.
But regardless of where you choose to stay, you can rest assured that you're in for quite the excursion. From its deep dish pizza to lake-shore beaches, Chicago is so special and delicious, that your first trip won't be your last!
Do you own an awesome hostel, hotel or apartment? Want to be featured in our list? Email [email protected] to find out how.
Last Updated May 2022 by Samantha Shea from Intentional Detours
---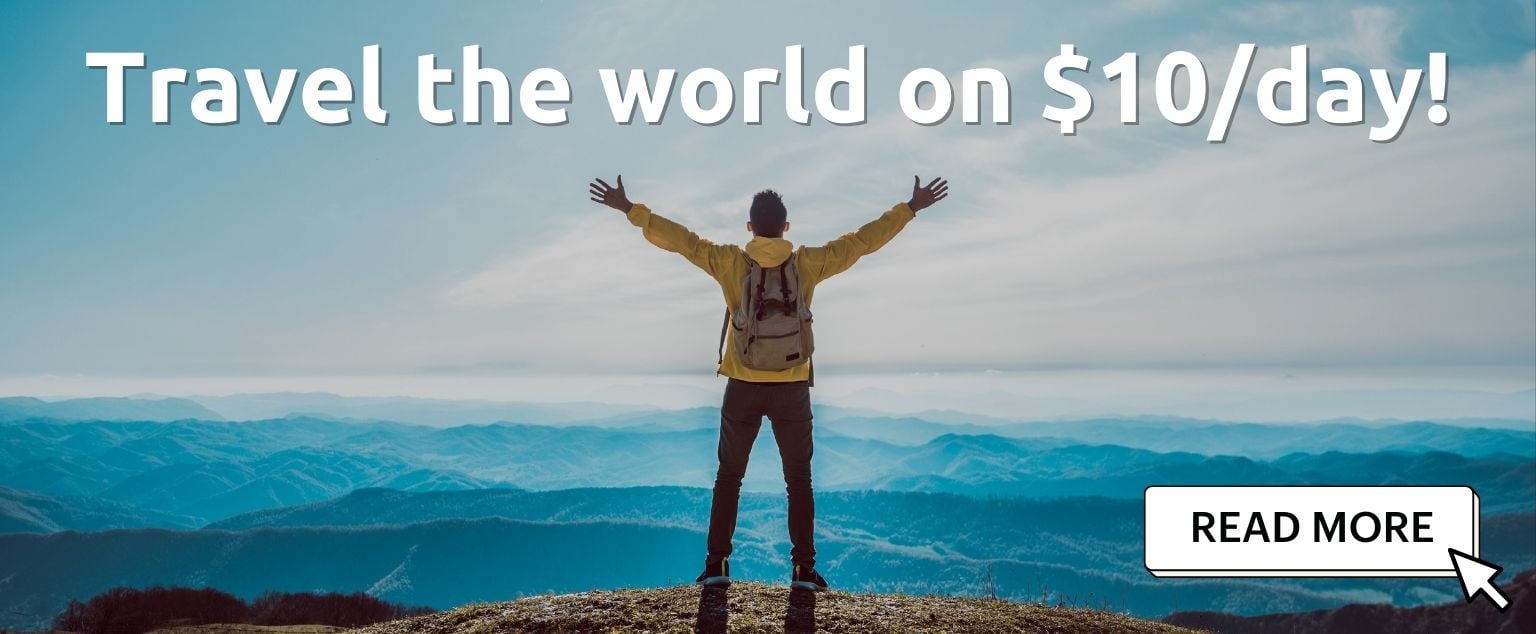 And for transparency's sake, please know that some of the links in our content are affiliate links. That means that if you book your accommodation, buy your gear, or sort your insurance through our link, we earn a small commission (at no extra cost to you). That said, we only link to the gear we trust and never recommend services we don't believe are up to scratch. Again, thank you!
Citations: