Chicago is known for its jaw-dropping architecture, vibrant music scene, and AMAZING FOOD.
Admittedly, the window into every city is a journey through its food. But sometimes, it can be frustrating if you don't know where the hot spots are to find quality food at the best (and by 'best', we mean the cheapest) prices.  If only there was someone friendly in town who could show you all the best tastes the city has to offer – local style.
Well, wonder no more, because we've got you covered with our extensive list of the best food tours in Chicago! Each tour offers a unique experience from one dish to the next, along with a friendly face to show you around.

Unlock Our GREATEST Travel Secrets!
Sign up for our newsletter and get the best travel tips delivered right to your inbox.
Food in Chicago – Why is it Special?
What makes the food in Chicago so distinctive and special is its richness that can't be found elsewhere. From deep-dish pizzas, to mouthwatering hot dogs and barbecues, it fills the streets with a pleasant smell that only makes you want to dive right in.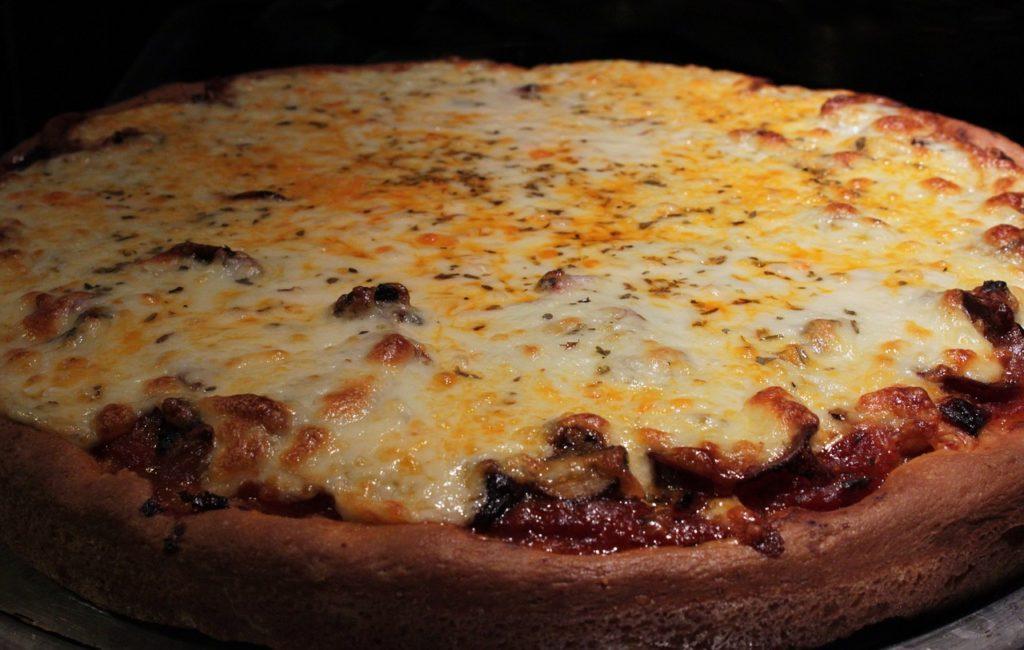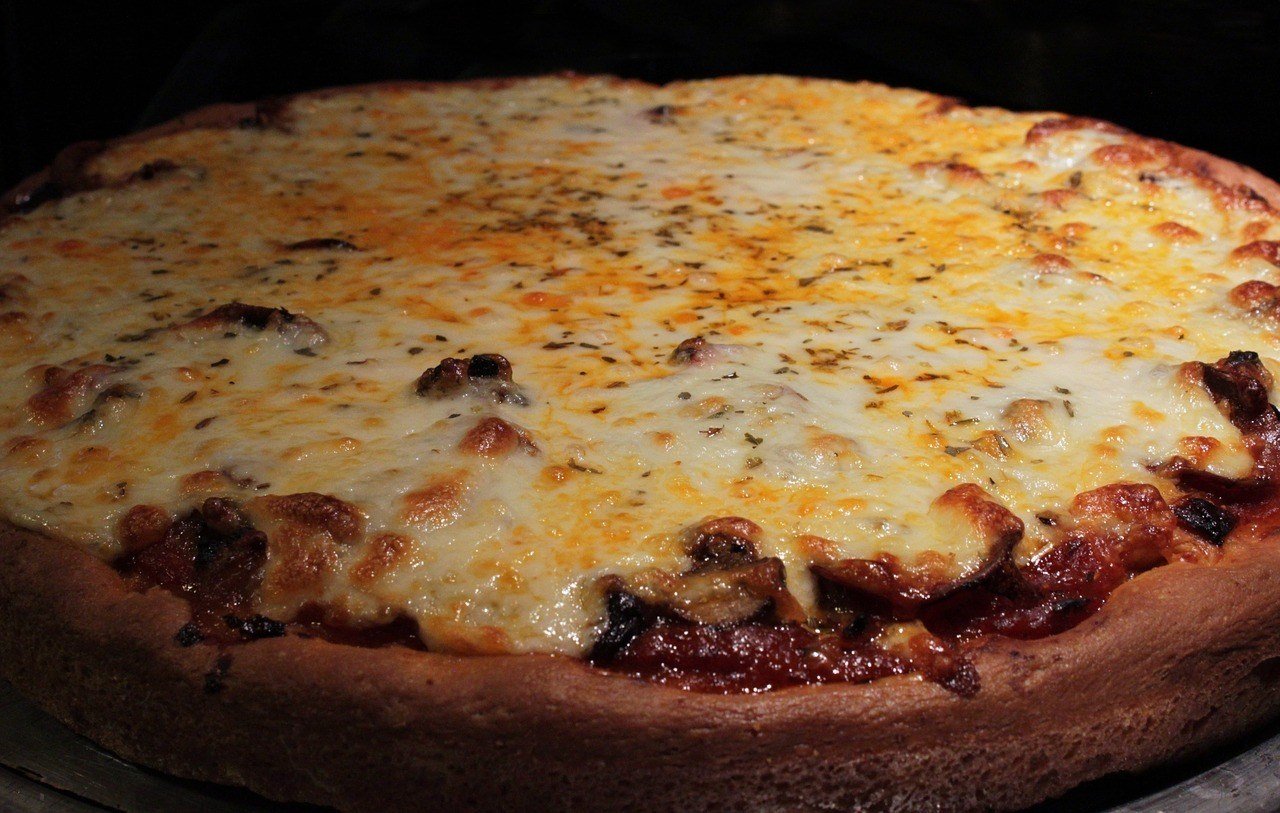 The food in Chicago is a blend of many cultures that have been associated with the city throughout history. You can find a piece of almost every part of the world. Korean, Vietnamese, Persian, Swedish, Mexican, French, you name it! The choices are in abundance at every corner.
It is this amalgamation of cultures, spices and aroma that makes the food in the Windy City EPIC.
Overall Best Tour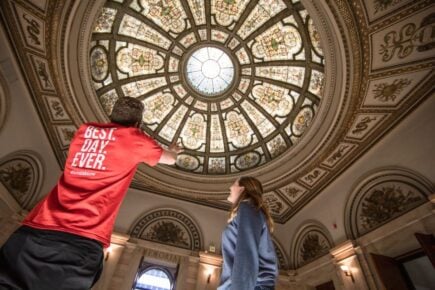 Overall Best Tour
Chicago Food, Architecture and History Tour
> Where: The Chicago Theatre
> Includes: Food samples, transportation between tour locations, water taxi or "L" ticket
> Duration: 5 hours
> Price: Between $80-$99 per person
Tastiest Tour
Tastiest Tour
Chicago Underground Donut Tour
> Where: Doughnut Vault
> Includes: Breakfast, bottled water, curated donut tasting, guided tour of downtown
> Duration: 2 hours
> Price: $30 per person
Best Walking Tour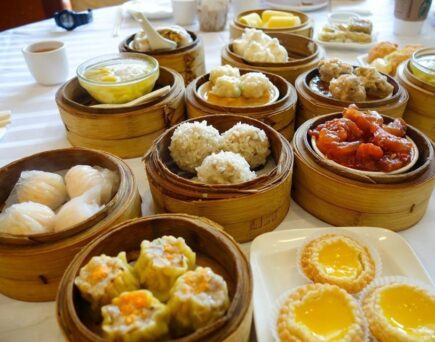 Best Walking Tour
Chinatown Food and Walking Tour
> Where: Starting at Phoenix restaurant, Chinatown Square
> Includes: Food samples, local guide, alcoholic beverages, drinks
> Duration: 2.5 hours
> Price: $65 per person
Chicago Foodie Neighbourhood Breakdown
When you're in the Windy City, there are a few neighbourhoods that are crucial to making the Chicago food scene what it is today. Before we dive right in to the ultimate Chicago foodie tours list, let's uncover some of the best food neighbourhoods to set your sights, and smells, on.
West Town (which consists of Wicker Park, Ukrainian Village and Bucktown) is a destination-worthy dining experience if you're up for a true foodie adventure. Imagine starting your day with fresh pastries at French bakeries, making your way through world-famous tacos, a strip of coffee shops, and ending your night with Filipino smoked meats (drool).
Apart from its food backyard, this neighbourhood is a melting pot of all things artsy. Unique museums, art galleries, and old-school vintage shops can be found at every turn. The Wicker Park area is known for cool global dining, live music bars, and boutiques. While in the Ukrainian Village, the Ukrainian Institute of Modern Art hosts various cultural events. Ah, isn't this the life?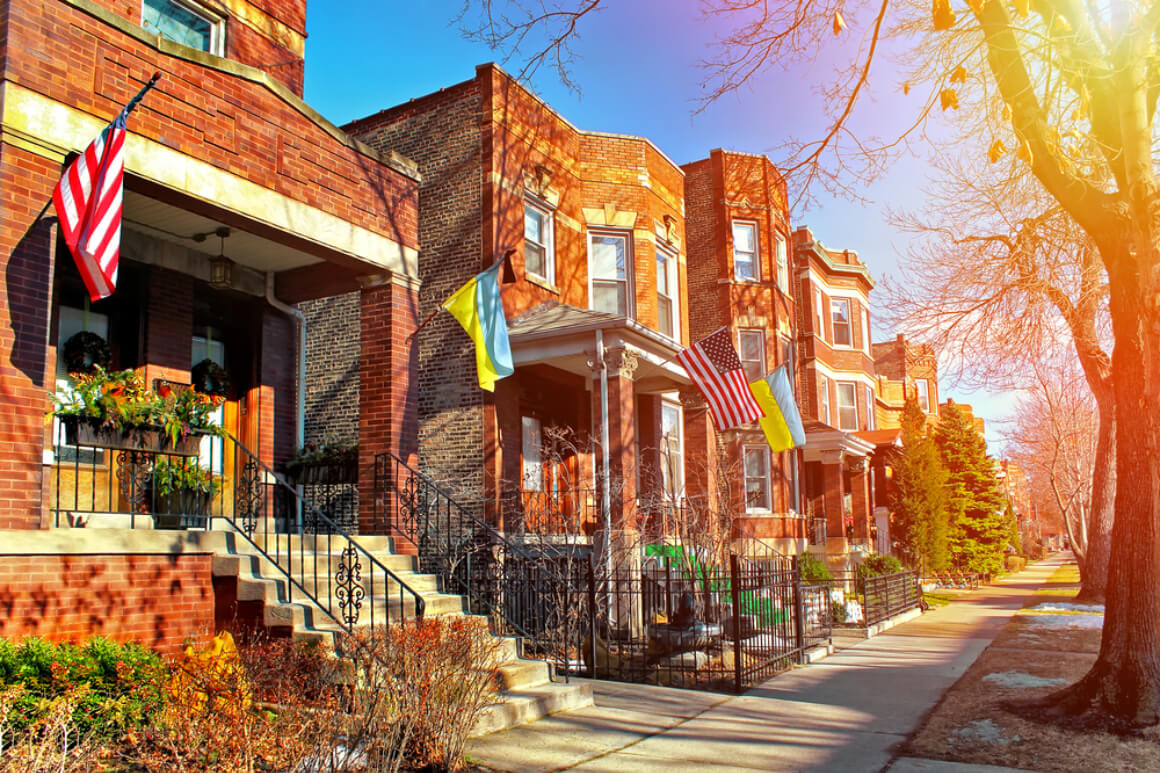 Near North side is an area that not only boasts a scenic riverfront and skyscrapers, but is also home to many eateries and restaurants – a foodie paradise if you must! This part of town is ideal if you're out for a romantic dinner, or a casual night out with friends.
And, when you're craving for after-dinner sweets, 'doughnut' worry (you had to see this coming right?) You can always stop by the local doughnut eateries and pack on those glorious glazed doughnuts. If we were you, we wouldn't listen to anyone who dares say 'the healthiest part of a doughnut is in the middle'. Blasphemy – there is no place for that kind of negativity here.
Of course, you wouldn't want to miss out on Chinatown. Get ready to be wowed when you enter a special place called Richland Center Food Court. With great reviews all around, buckle up and be transported to a different and unique part of Chicago that will keep your taste buds wanting more.
The Best Food Tours in Chicago
Now that we've given you a build-up of the culinary culture in Chicago, let's get right into all the action!
Where: The Chicago Theatre
Duration: 5 hours
Includes: Food samples, transport, water taxi or "L" ticket
Price: Between $80-$99 per person
If you're looking to kill two birds with a stone (figuratively of course), this all-in-one combo tour is the one for you! You'll get to marvel at the amazing architecture, treat yourselves to a stellar view of the city skyline, all the while tasting the delicious local treats Chicago has to offer.
Starting at The Chicago Theatre, you will be taken on a journey through the classic interior designs of City Hall, take a stroll down the river-side and end up in Millenium Park with the iconic Bean.
Throughout the tour, you will experience all things food, the Chicago way. From Chicago-style popcorn, hot dogs and not forgetting the world-famous Chicago deep-dish pizza, there really is something for everyone on this tour!
Plus, you get an opportunity to learn about the various types of architecture, and the history behind the neighbourhoods and food joints in Chicago.
What are you waiting for? You don't want to miss out on one of the most eventful food tours in Chicago! It's the perfect addition to a weekend trip to Chicago.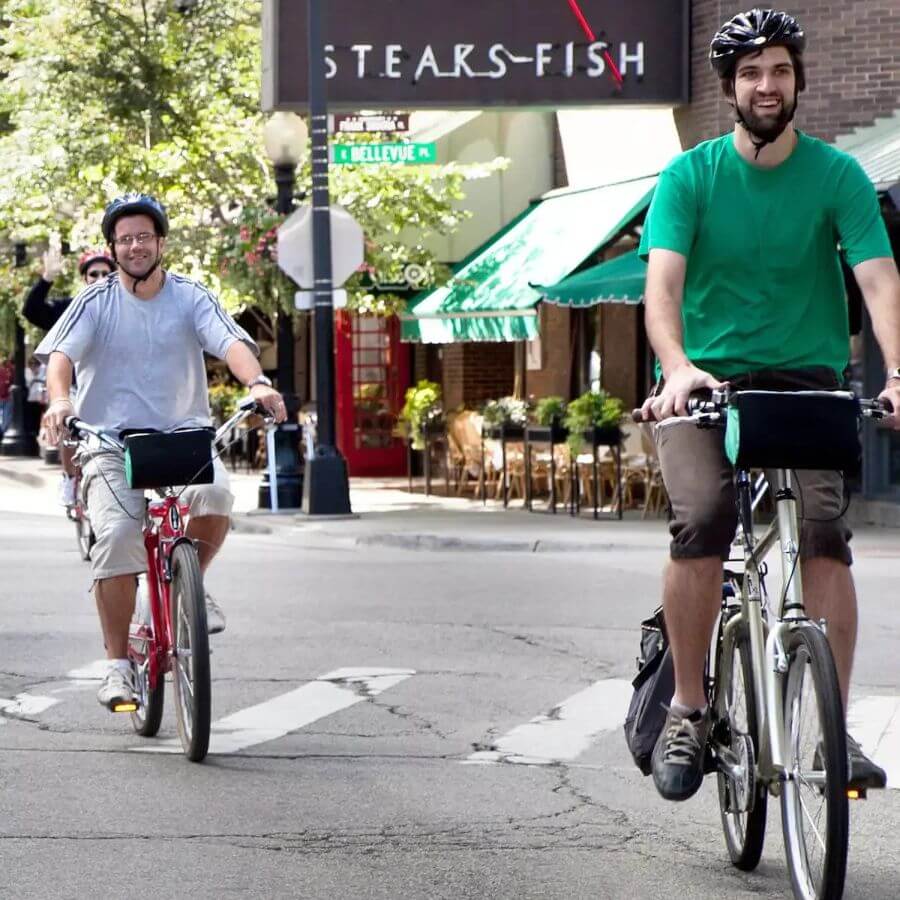 Where:  Bobby's Bike Hike
Duration: 4 hours
Includes: Food samples, beer, bikes, water bottle, helmets and guides
Price: $85 per person
If walking isn't your favorite way of exploring, fret not, this biking-food tour is going to get your appetite all revved up. With options for either a day or night tour, this fun-filled option takes you to various local delight stops.
From Chicago's best-known pizza joints to all things hot dogs, beer, and even the most drool-inducing brownies, this tour will only indulge you with the best food in Chicago.
The best part? This is an all-inclusive trip! With bikes, helmets and food readily provided. You only need to bring yourself, and a good pair of biking shoes.
This works regardless of whether you're a professional biker, or just starting out for the first time. You'll get to see all parts of Chicago neighbourhoods that walking could not afford you.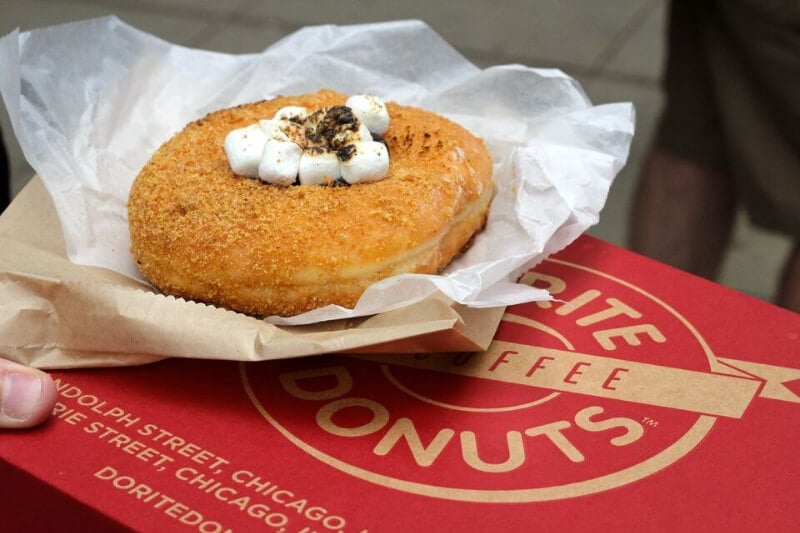 Where:  Doughnut Vault
Duration: 2 hours
Includes: Breakfast, bottled water, donut tasting, guided tour
Price: $30 per person
Yes, you read that right. If you're looking to satisfy your sweet tooth with some award-winning donuts, you can never go wrong with the Chicago Underground Donut Tour. Imagine a day or night out with friendly faces, hopping from one donut joint to the next with mouth-watering desserts and nothing but a great time.
It includes options to either head downtown, or kick it where the locals do, right in here in Wicker Park and Bucktown. This is perfect to add to your already exciting Chicago foodie tours list.
What a great way to binge on the most delicious donuts, all whilst getting in a great walk. It is the perfect trifecta of fun, deliciousness, and guilt-free splurging. Too good to be true, indeed! This is one of the best things to do in Chicago.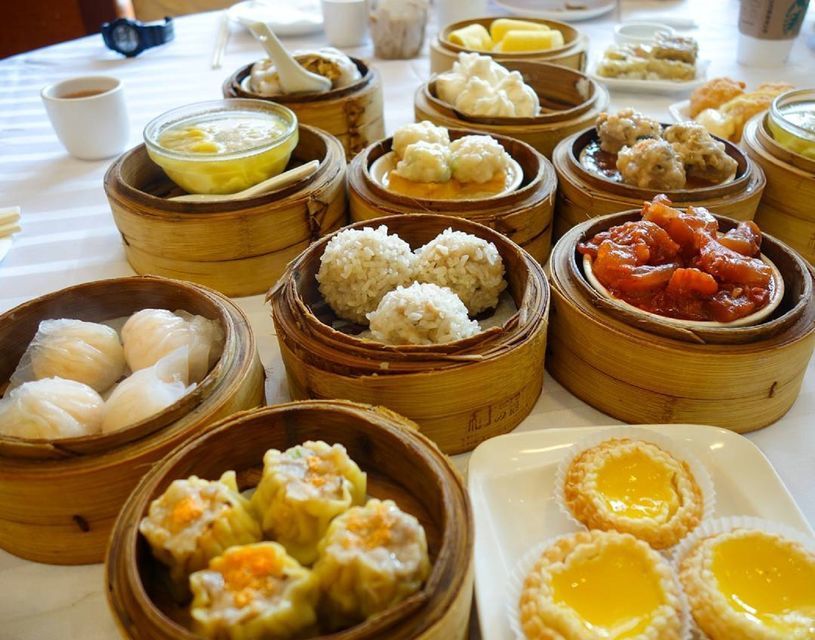 Where: Phoenix Restaurant, Chinatown Square
Duration: 2.5 hours
Includes: Food samples, local guide, beverages
Price: $65 per person
Always wanted to uncover the savoury tastes of China without the hassle of travelling? Well, here's your chance. Right in Chicago. Enjoy an authentic introduction to Chinese cuisine as you explore the historical, lively and vibrant Chinatown.
Get ready to fill your stomachs with dim sum dumplings, the famous spicy Szechuan hot pot, traditional Chinese tea-tasting, and buttery custards that will absolutely melt in your mouth. All from a wonderful selection of restaurants. We're salivating just thinking about it..
This food tour not only opens up your taste buds to the most popular dishes in each district of China, but also takes a dive into its cultural context. What better way to embrace Chinese culture than through its food?
And don't worry about language barriers, we've got you covered with friendly tour guides. Grab your chopsticks and be sure to add this to your itinerary of food tours in Chicago for an unforgettable time.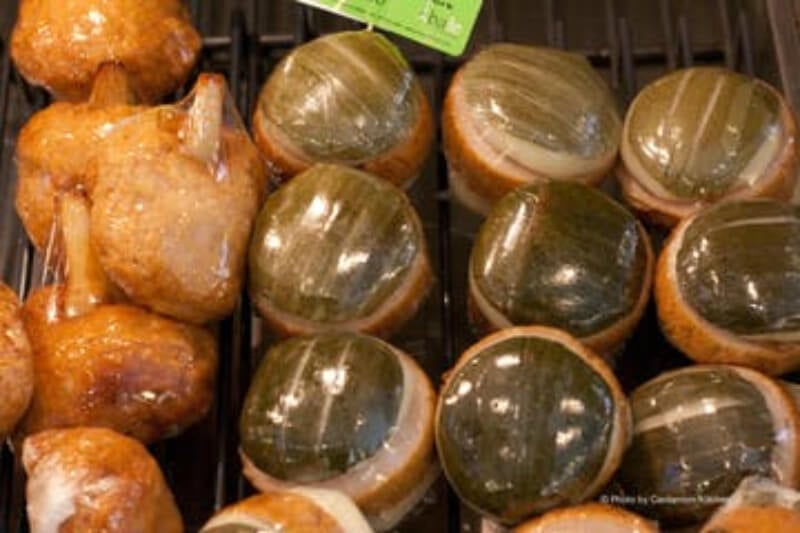 Where: Nha Hang Viet Nam Restaurant
Duration: 3 hours
Includes: Eight generous food sample tastings
Price: $75 per person.
This multi-culinary tour is a ticket to the whole world. You will be onboarded in Vietnam, travel west to the Middle East, and end your tour in Sweden. My, imagine all the fun you're in for!
The crux of the action happens in Argyle and Andersonville, two of Chicago's best neighbourhoods. You will learn the colorful history of the neighbourhoods, talk about the architecture, and most importantly, taste the glorious food that everyone is raving about.
Starting with the mouth-watering icon of Vietnam, banh mi, you will journey through Lebanese, Persian and Turkish delights. Finally, you will make your way to the Swedish American museum to relish in its delightful desserts and indulge in a little history lesson.
Plus, if you are from out of town and enjoy drinking beer, this is a great chance to visit the local pubs and brews that you probably would not have found on your own.
The mix of cultural cuisines is what makes the food in Chicago a must-try.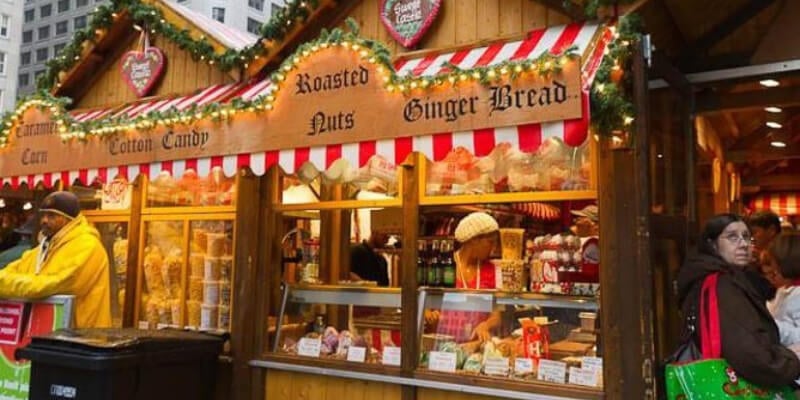 Where:  Giordano's at Millennium Park
Duration: 3 hours
Includes: Food samples, holiday cocoa or cider, holiday attractions
Price: $70 per person
If you ever find yourself in Chicago during the holiday season, this tour is not to be missed. Gear up for a magical tour full of bright lights, Christmas displays, ice rinks, hot cocoa, and warm brownies, all in downtown Chicago.
Don't worry, there's going to be more than just mouth-watering deep-dish pizzas on this tour. You'll get to visit the annual festive markets, try hot apple cider, shop for the perfect holiday gift, and taste seasonal craft brews.
It is perfect for a family and friends trip. You can't spend an entire holiday season in Chicago without hopping onto this tour.
Don't forget to stop for a brownie sample at the Palmer House Hotel! This is where the classic dessert was invented. You can marvel in its grandeur and Christmas displays. Be sure to bring your mittens, and brighten up your holiday with only the most festive food tour in Chicago.
Is This the Best Daypack EVER???
Final Thoughts
So, what did you think of this diverse list of food tours in Chicago? Rich and packed with the culinary taste of every part of the world, this destination is definitely worth exploring.
If there's one thing that is guaranteed, you will enjoy a variety of Chicago classics. This isn't a Chicago itinerary without squeezing in a deep-dish pizza, hot dog and good ol' barbecue somewhere in there. With so much to do, see and taste, we urge you to make your plans and get packing.
---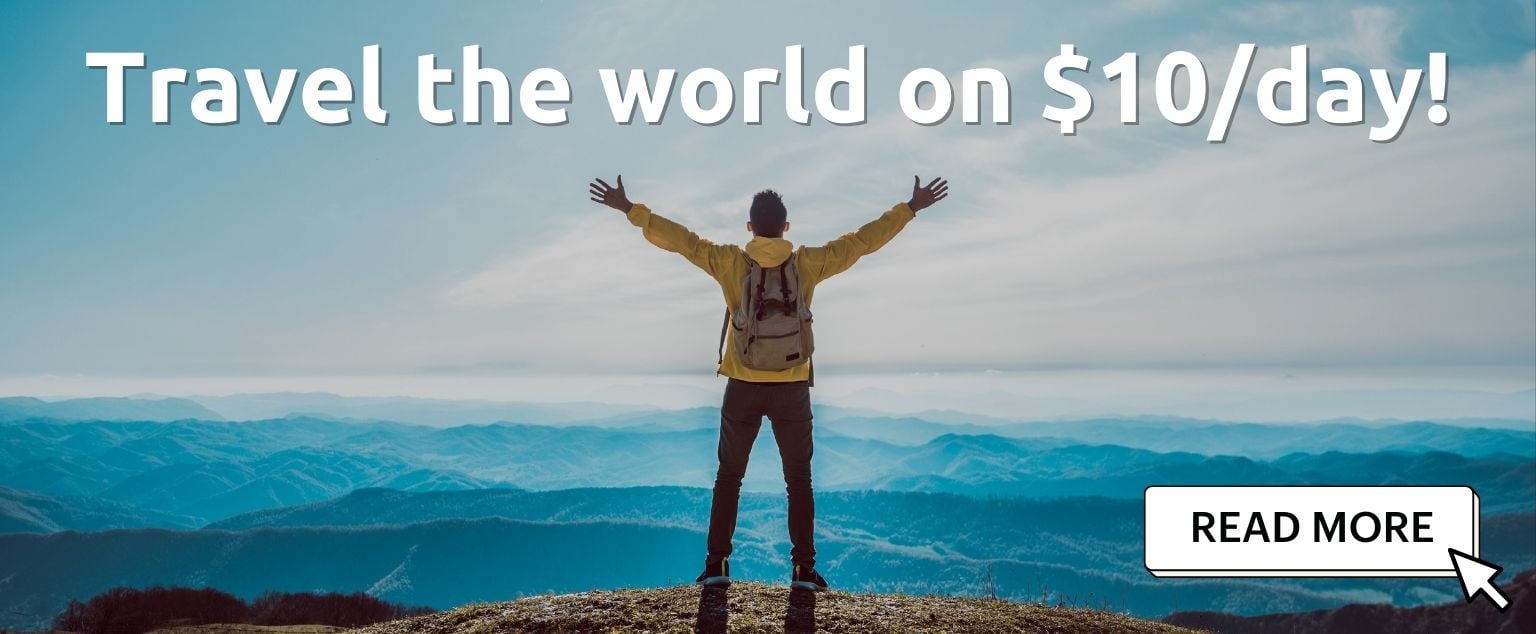 And for transparency's sake, please know that some of the links in our content are affiliate links. That means that if you book your accommodation, buy your gear, or sort your insurance through our link, we earn a small commission (at no extra cost to you). That said, we only link to the gear we trust and never recommend services we don't believe are up to scratch. Again, thank you!