Often overshadowed by the coastal juggernauts of New York and LA, Chicago is one of those cities that many international visitors simply fly over. But the 3rd largest city in the United States is well worth a visit as you'll soon see in this epic Chicago travel guide!
With one of the most impressive skylines in the world set along the beautiful Lake Michigan, Chicago sure is easy on the eyes. In addition to admiring the world-class buildings, backpacking Chicago means digging into the incredible culinary, art, sport, music, and nightlife scenes.
But planning a trip to the Windy City can get a bit overwhelming, especially if you're short on time.  Which why this jam-packed guide is here to help YOU to make the most of your Chicago trip.
Ready for world class views, eats, and architecture? Let's get into EVERYTHING you need to know about traveling in Chicago!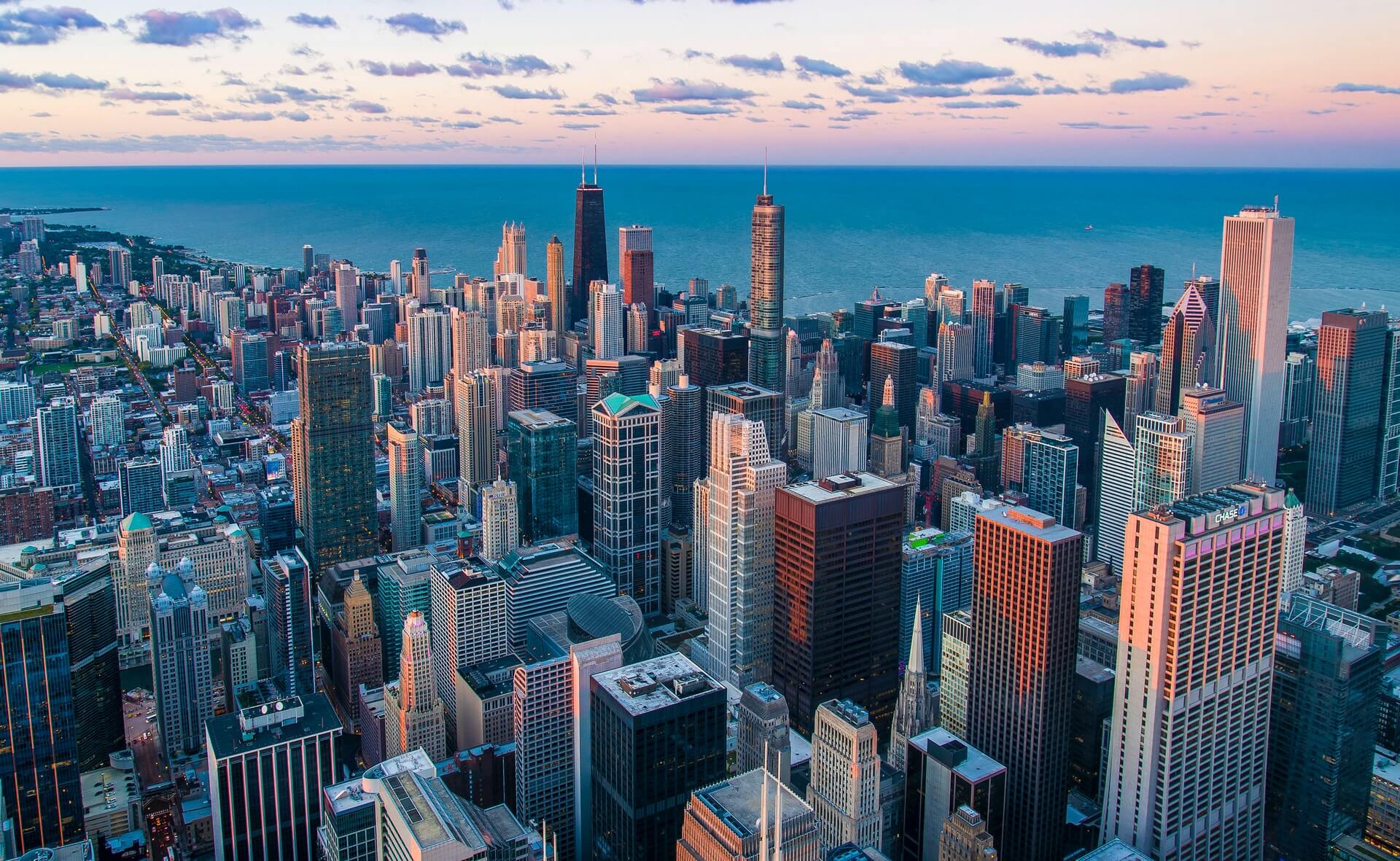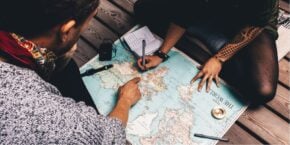 Heading Off-Grid? • Download This Guide as a PDF!
Sign up to The Broke Backpacker's EXCLUSIVE VIP AREA below and download our top backpacking guides as PDFs – go offline with peace of mind!
Why Visit Chicago?
One of the best parts about visiting Chicago on your USA backpacking trip is without a doubt the friendly Midwestern hospitality that you'll experience. People smile and greet each other, hold doors open, and all that good stuff.
It's a big city that somehow manages to feel like a small town. People are genuinely nice here, and that's not something you hear very often about other big cities.
Having traveled all over the US, I can say without a shadow of a doubt that Chicago is my favorite American city. I can't even count how many times I've been there, but I keep coming back.
In addition to friendly folks, you'll also find some of the BEST food in the US (deep dish pizza and Portillo's milkshakes– I'm talking about y'all here!), and some of the coolest architecture. In the summer, which is undoubtedly the best time to visit Chicago, you can even take a dip in Lake Michigan or enjoy the views of the Chicago River from land!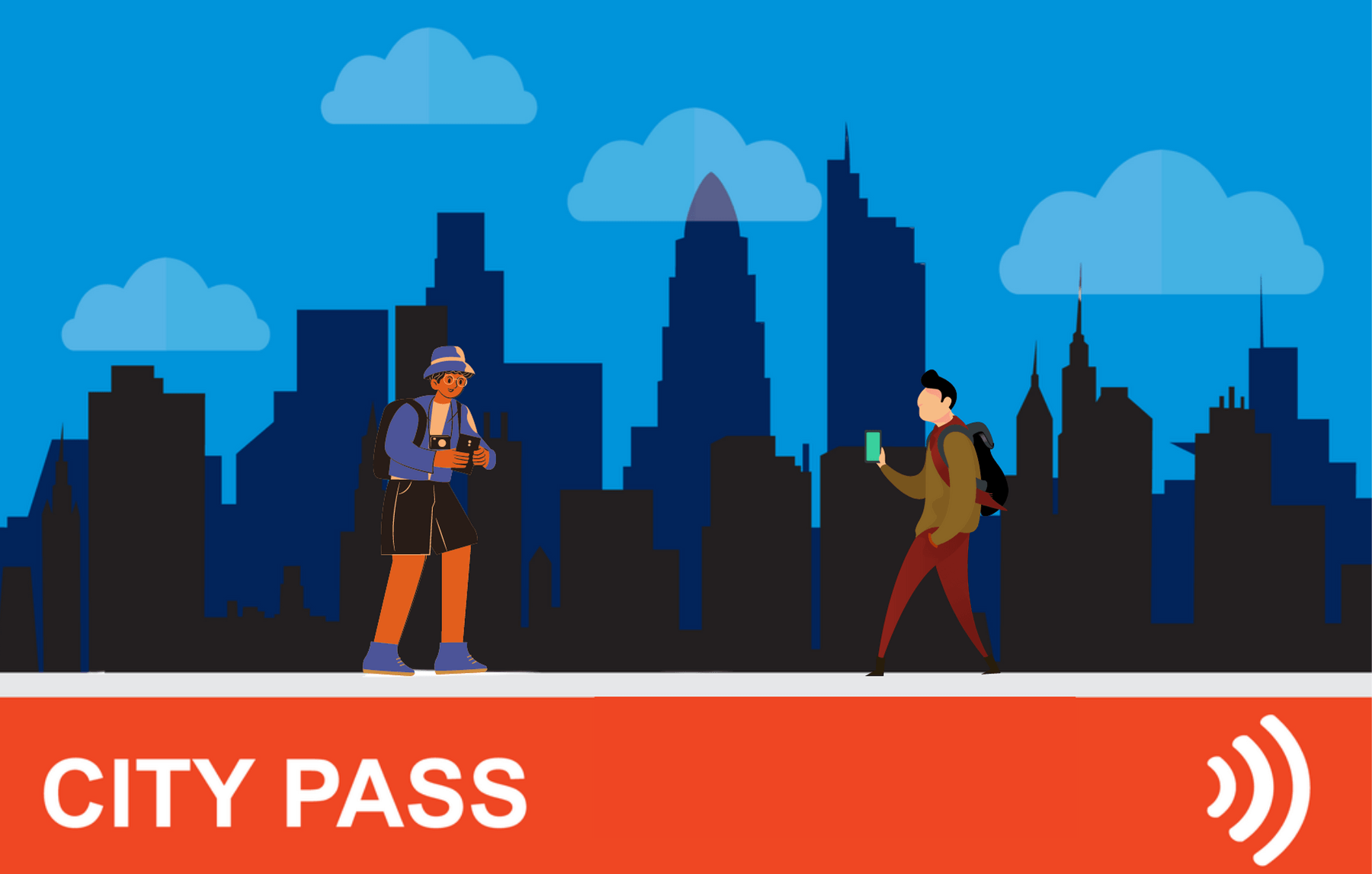 Travelling to Chicago? Then plan yo' trip the smart way!
With a Chicago City Pass, you can experience the best of Chicago at the CHEAPEST prices. Discounts, attractions, tickets, and even public transport are all standards in any good city pass – be sure invest now and save them $$$ when you arrive!
Buy Your Pass NOW!
What are the Major Attractions in Chicago?
There are TONS of places to visit in Chicago. You could spend weeks in this city and still find new things to see and do. But there are some Windy City attractions that you simply cannot miss: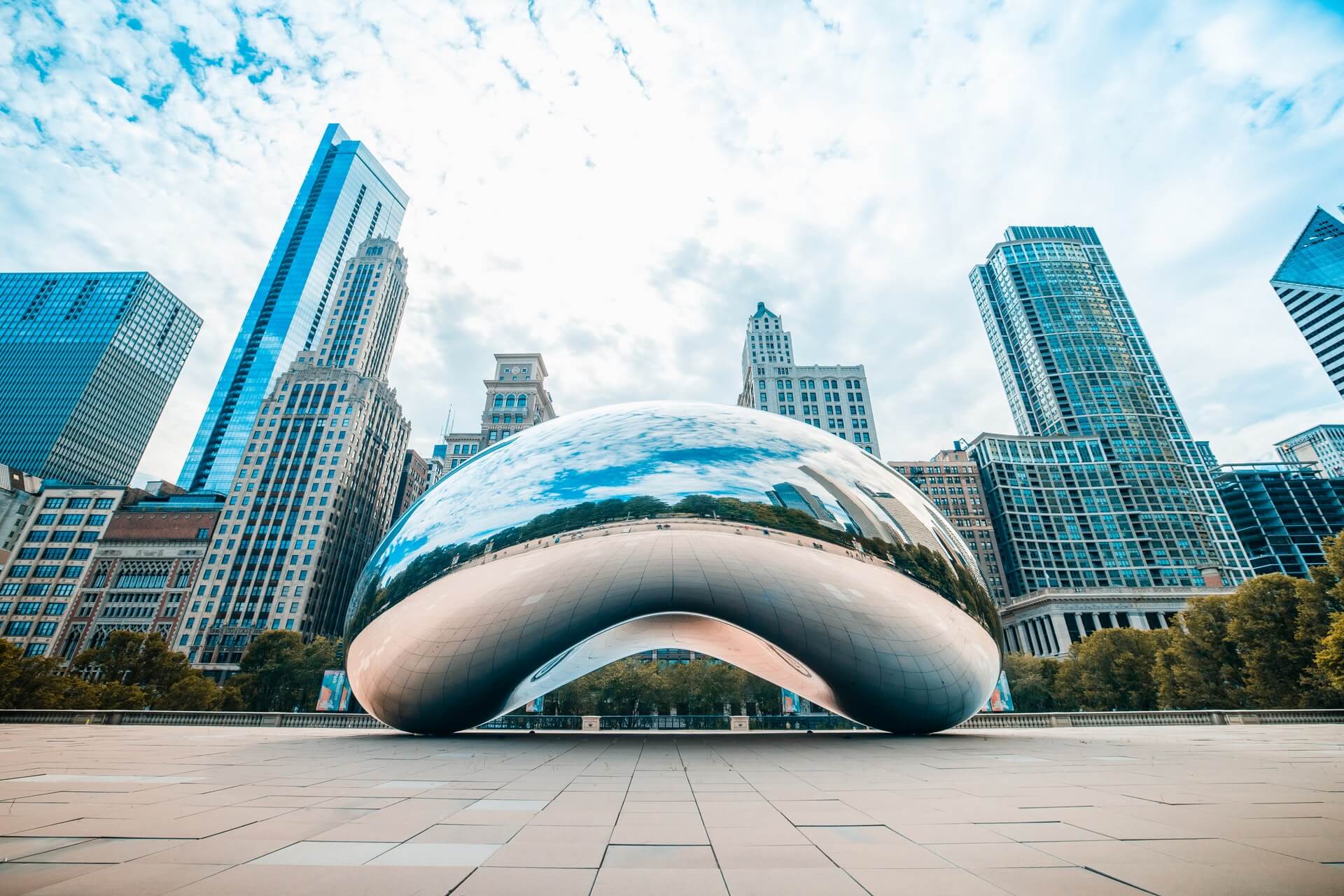 Grant Park
Navy Pier
Millennium Park
The Magnificent Mile
The Chicago Riverwalk
How Long to Spend in Chicago?
A weekend in Chicago is the ideal amount of time to spend exploring this truly stellar American city. That will give you enough time to hit the main sights, properly enjoy all the food, and even have a night out!
If you happen to have a bit more time on your hands, 5 days in Chicago is yet another itinerary sweet spot. That will give you time to catch a game at the historic Wrigley Field, or spend a day pursuing Chicago's more offbeat activities.
A Sample 3-Day Itinerary for Chicago
If you are traveling the USA, then Chicago makes an awesome stop. Visiting Chicago in three days is definitely possible.
With three days, you'll fit in the main hotspots of the city and still have a relaxed stay. However, if you want to experience Chicago properly, you'll need to stay for at least a week.
There are many awesome things to see in Chicago, on and off the beaten track. If your budget and time allow it, explore the city for a bit longer!
Day One in Chicago: Downtown Highlights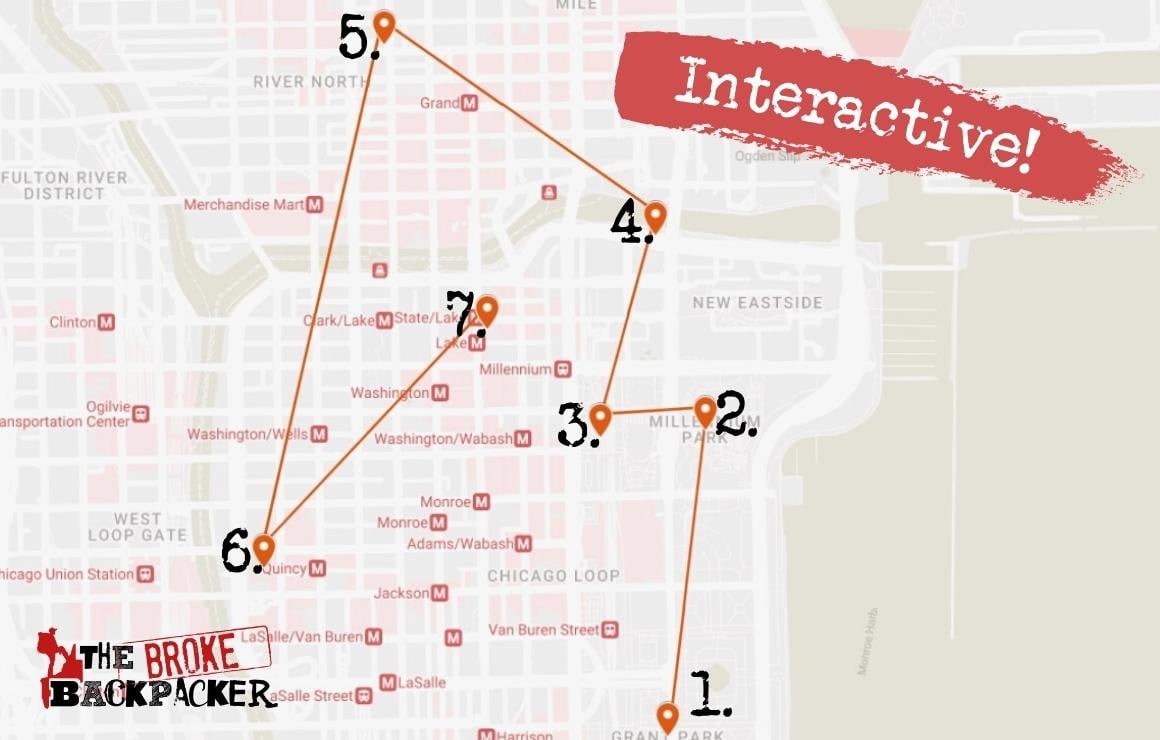 For your first day in Chicago, head straight downtown to Grant Park, where you have tons of options for your first day in the city. This is the perfect place for a stroll along Lake Michigan with excellent views of the city's famous skyline.
Walking north along the lake, you'll find yourself in Millennium Park. Stop here for funky photos with the Cloud Gate, otherwise known as The Bean. This is also a great point to jump in on the self-guided Loop Art Tour.
After you've had your fill of the parks and the public art, it's time for the Chicago Riverwalk. You'll see plenty of the city's world-famous buildings that make Chicago an architecture lover's dream come true. If you don't mind splurging a bit, hop on a river cruise instead.
Now it's time to try the classic Chicago-style hot dog. One of your best bets is Portillo's, which has several locations throughout the city. They also have truly iconic milkshakes that you just can't skip.
With a full belly, get ready to take in the views of Chitown from above. Head to the Willis Tower and buy a ticket to go up to the observation deck. I'm usually not one to recommend expensive tickets, but this one is definitely worth it if you've never been. The views of the city and Lake Michigan are incredible!
Next, you could book a show at the Chicago Theater, or gather up some hostel mates for a wild night out. Doing both is always an option considering the amount of high-value happy hours all throughout the Windy City.
Day Two in Chicago: Museums and Parks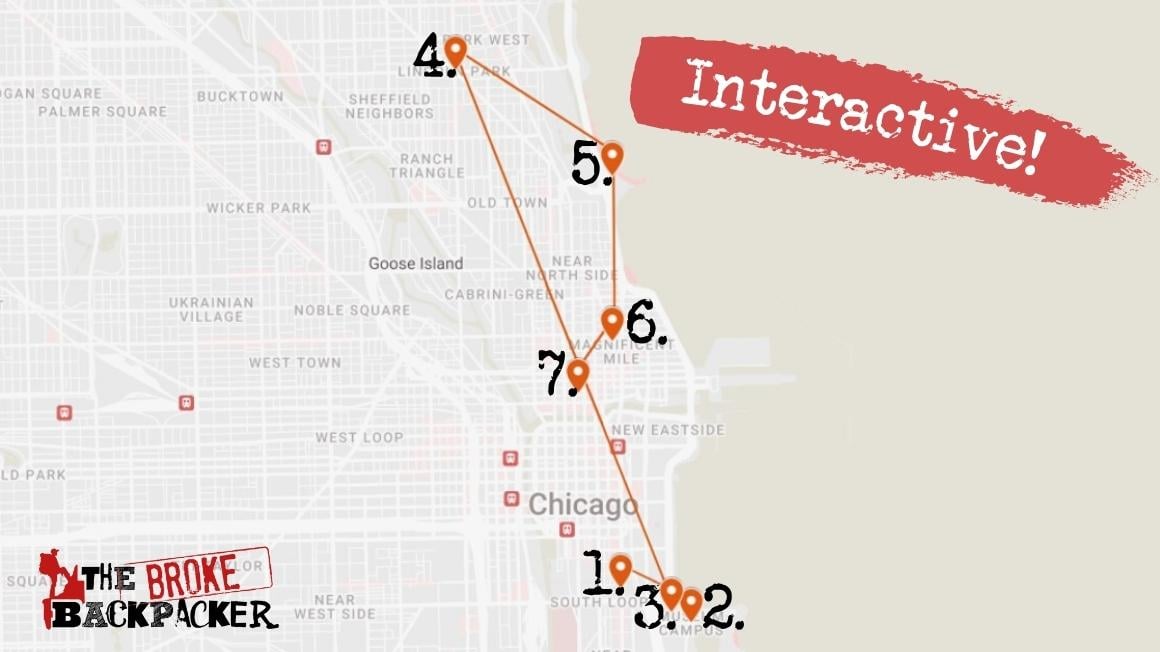 This city loves brunch, so go ahead and enjoy a nice casual meal to start day two in Chicago. One of my favorite places is Yolk, which is right downtown and a short walk from the Museum Campus.
Next, head to the Field Museum. Though you could alternatively check out the Adler Planetarium if space is more up your alley.
Hopefully, you're backpacking Chicago on a nice, warm day, because that's when the city is at its best. Next, head to Lincoln Park. In the summer months, you can hit the beach and go for a refreshing swim at North Avenue Beach.
For dinner, you should dig into some Chicago deep-dish pizza. I've sampled the city's famous pizza on countless occasions and would personally recommend Giordano's, though Pizzeria Uno and Lou Malnati's won't let you down.
If you want to feel like you're on a tropical getaway in the middle of a big city, head to Three Dots and a Dash. This excellent tiki bar will transport you to Hawaii in no time with its delicious tropical cocktails.
Day Three in Chicago: Last Day Essentials
Your last day in Chicago will begin at the famous Art Institute of Chicago, which is truly a fantastic collection even if you're not a big art fan. Be sure to check out Grant Wood's American Gothic painting while there.
Next up? Some Magnificent Mile action. Officially located on Michigan Avenue, this is one of the best places to shop in Chicago, and definitely worth a stroll at the very least.
As you move into the afternoon, head to the Navy Pier. This little strip of land jutting out into Lake Michigan has a big ferris wheel that gives you awesome views of the city. It's often rated the best thing to do in Chicago, and I think you'll see why.
You can also check out the Ohio Street Beach, a small strip of sand right in the heart of Chicago chaos where you can definitely get your swim on if you have a bathing suit!
After you've had enough, it's time for one last taste of the best pizza in the world. Or so I like to think! While you checked out one of the city's most famous brands last night, now it's time for a local spot that might be even better. Grab a pie (or two) at Pequod's and find yourself contemplating a trip extension.
If you've still got any gas left in the tank, you can go out and catch one last show or hit a bar or two. That does it for a pretty epic three days in Chicago. While you covered some serious ground with this itinerary, you'll surely be left wanting more and planning your return visit. Trust me; it happens every time!
Spending More Time in Chicago?
If you've got more time on your hands then you're in luck: Chicago definitely has more to offer than just a weekend's worth. With some more time (and a bit of extra cash) you can even get as fancy as a Chicago boat rental, which is the best way to admire the city on a hot summer day.
With extra time, you'll really get to know the Windy City:
Visit the Garfield Park Conservatory: This massive greenhouse is one of the largest conservatories in the United States! Check out 600 species of plants and don't miss the palm room, which gives insights into what Illinois looked like millions of years ago.
Experience 360 Chicago: Take in panoramic views of the city 1,000 feet above the famous Magnificent Mile. The tilting glass lookout can take the adrenaline up a notch!
Swim at Montrose Beach: This Lake Michigan beach is slightly off the beaten path, meaning you can go for a swim or catch some rays in a more peaceful setting than other ChiTown beaches.
Explore Pilsen: Walking through Pilsen gives you a chance to see another side of Chicago. This Hispanic-majority neighborhood also has some delicious eats and powerful street art.
Game at Logan Arcade: Feed your inner child at this iconic local arcade, which features vintage games and pinball machines.
Is This the Best Daypack EVER???
10 Top Things to Do in Chicago
There are seemingly never-ending amounts of things to do in Chicago. I've been going to the Windy City for about thirty years now and always find something new to do when I visit.
Here's my list of the 10 top things to do in Chicago to show you some of the best that the Windy City has to offer:
1. Admire the architecture
In the city that invented the skyscraper, one of the best things to do is simply wander around with your head pointed up. For architecture junkies, Chicago just might be one of the best places to visit in the USA.
If you can fit it in your budget, it's worth considering a boat tour on the river to take in and learn about the city's famous buildings. It's definitely worth the money in Summer–experiencing ChiTown from the water is one of the best things you can do here!
2. Hit the museums
This city is home to some incredible museums, and at least one should be on your Chicago itinerary. If I had to recommend just one, I'd go with the Field Museum. This natural history museum has a vast and impressive collection and it's tons of fun to explore.
You could easily spend a full day there if you wanted to. Other great choices include the Art Institute of Chicago and the Museum of Science and Industry.
3. Free public art
Not all of the art in Chicago is locked away inside museums. The city has a ton of great public art on display, including sculptures by famous artists such as Picasso.
All you'll need to see Chicago's public art is a good pair of walking shoes. There's even an itinerary called the Loop Art Tour that you can follow.
One of the coolest things you'll see on this self-guided tour is definitely the Cloud Gate – one of the best places in Chicago to visit. More commonly referred to as the Bean, this funky stainless steel sculpture gives off a funhouse mirror effect that makes awesome photos.
4. Eat everything!
While it's true that the city is home to countless fancy restaurants, us Broke Backpackers will opt for the cheap local classics. That means munching down on a Chicago-style hot dog or a deep-dish pizza.
The dog is loaded with chopped white onions, a slice of tomato, a pickle spear, pickled sport peppers, and yellow mustard. In my humble opinion, it's the best freaking hot dog in the nation.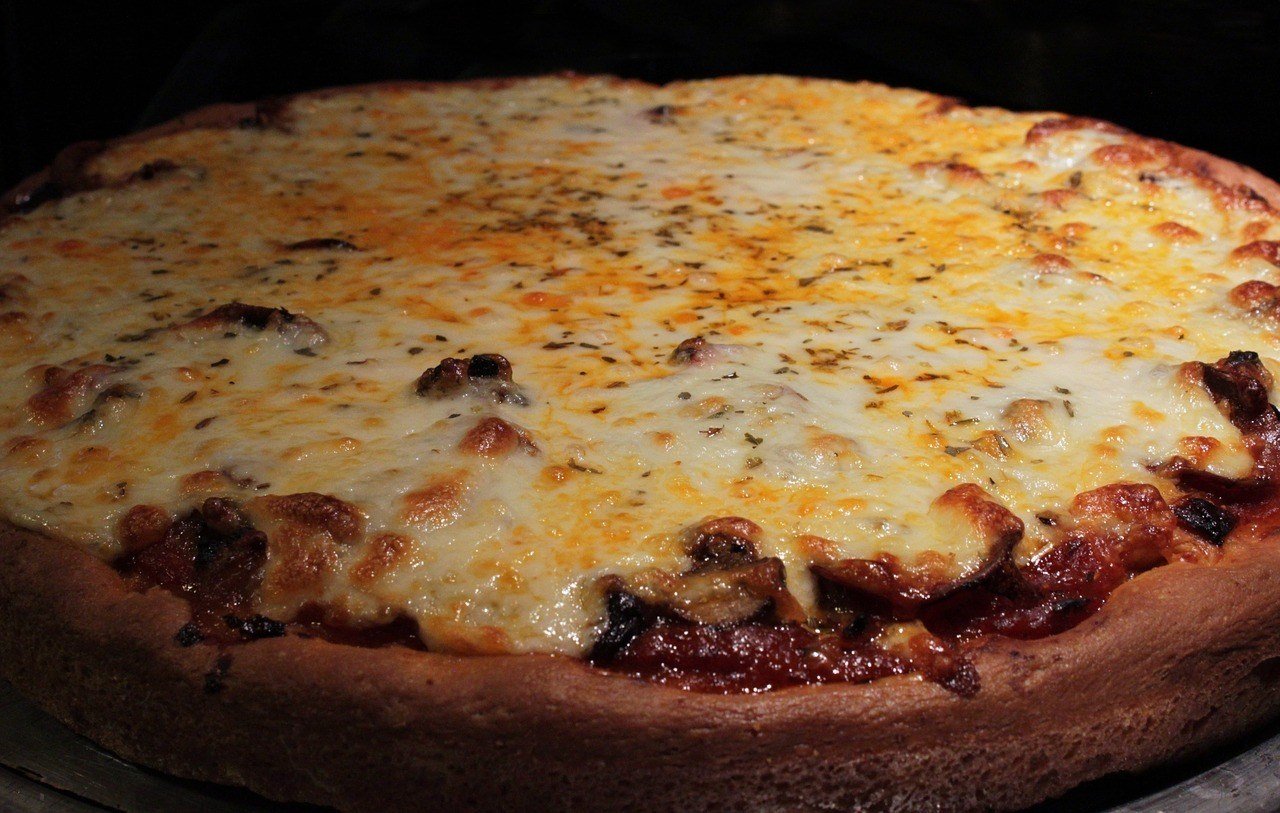 A Chicago deep-dish pizza is loaded with an excessive amount of gooey melted cheese. It's so filling, you really only need one slice. Some of the best places to go for a deep-dish pizza include Giordano's, Pizzeria Uno, and Lou Malnati's.
5. Explore ethnic neighborhoods
Chicago is one of the most diverse cities in the US, meaning there are several ethnic neighborhoods where you can experience the culture of the immigrants who founded them.
There's Chicago's large Chinatown with dim sum restaurants, a Nine Dragon Wall, and bustling markets. In other parts of Chicago, you can experience Polish, Mexican, and Vietnamese culture, among others.
6. Visit the Willis Tower observatory
When it was completed in 1973, the Sears Tower (as it was then called) surpassed the World Trade Center to become the tallest building in the world.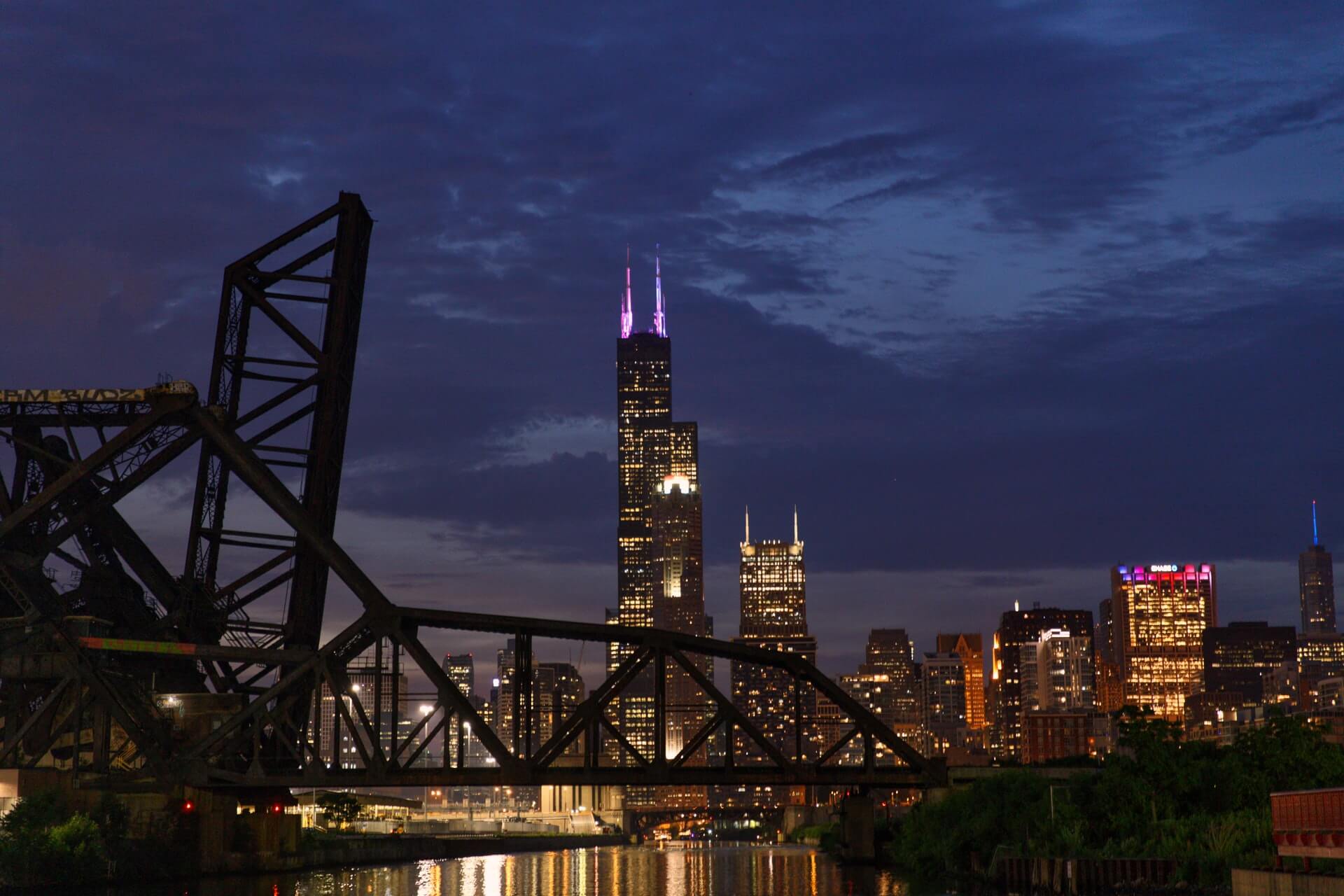 It's now called the Willis Tower, and while it's no longer the tallest building in the world, it's still an impressive architectural achievement and a great place to visit in Chicago. The observation deck at the top of this 110-story skyscraper provides incredible panoramic views of the city and Lake Michigan.
7. Fun on Lake Michigan
No visit to Chicago would be complete without a nice stroll along the scenic Lake Michigan. A great place to begin a walk is in Grant Park, where you can check out the Buckingham Fountain before walking along the lakefront. If you'd rather cruise than walk, you can rent bicycles or join a Segway tour.
During the hot summer months, Chicago's beaches are bumping. You'll find people playing frisbee and beach volleyball or cooling off in the lake.
Unfortunately, you can't legally booze it up on Chicago's beaches. That being said, nobody has to know that that's not really water in your water bottle, wink wink. State Park is also good for fresh air.
If you really want to spice up your vacation, you might like to charter a yacht to take you around the lake and river. Though it's on the pricier side, split between six to eight people it can work out to be quite affordable.
8. Take in some live music
Chicago boasts one of the best live music scenes in the world with venues of all different shapes and sizes. Here, you can see everything from a symphony orchestra to a ripping blues band, to a massive rock show, to an underground rave.
There are shows every night of the week, all throughout the year, meaning you can catch some live music regardless of when you visit. Be sure to check the calendar and see what's playing so you too can experience musical euphoria in Chicago.
9. See a sports game
To say that Chicago is a sports-crazed city is an understatement. Chicagoans are die-hard supporters of their teams, including the Bulls (NBA), Blackhawks (NHL), Fire (MLS), and Bears (NFL). The only divide here comes with baseball, as the city is home to two different MLB teams – the Cubs and the White Sox.
Attending a sporting event is something that should definitely be high on your list when backpacking Chicago. Having been to all of the sporting venues, I can say from experience that nothing beats a Cubs game at Wrigley Field. Opened in 1914, it is the 2nd-oldest ballpark in the United States.
10. Party it up
If you're looking to have a good time, you've come to the right place. From dive bars to high-end nightclubs and everything in between, there's no shortage of places to wet your whistle in the Windy City.
You can find craft beer joints, classy wine bars, and even tiki bars pouring delicious tropical drinks. For an easy go-to, the Billy Goat Tavern is world-famous, though a bit touristy.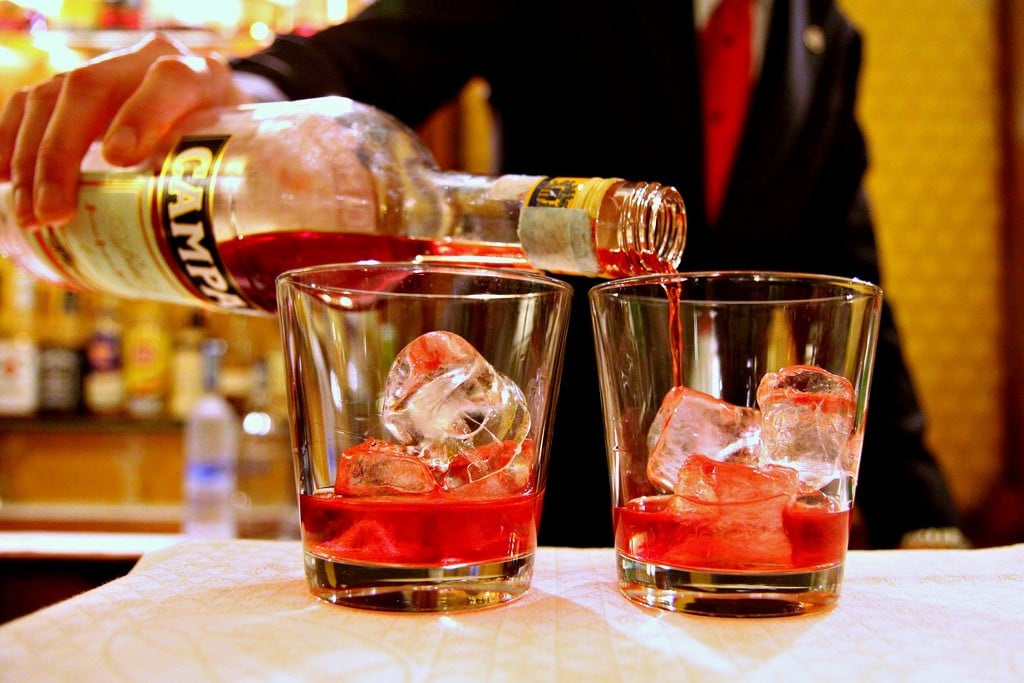 Some of the best neighborhoods in Chicago for partying in include Wicker Park, Bucktown, and Wrigleyville. Wherever you end up, be sure to try a few Chicago classics, such as a tallboy can of Old Style and a shot of Malort. For many years, the label on the latter actually read, "our liquor is rugged and unrelenting (even brutal) to the palate."
Take one shot and you'll see why!
Small Pack Problems? 😉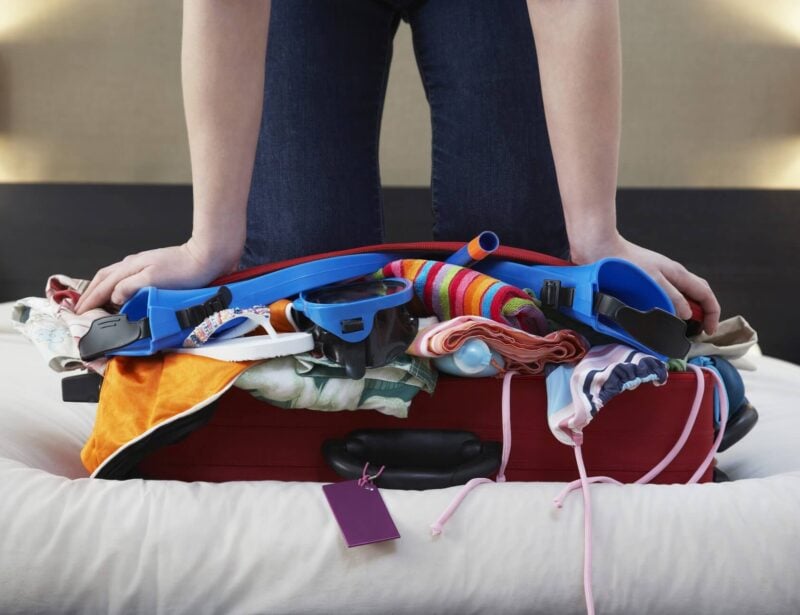 Wanna know how to pack like a pro? Well for a start you need the right gear….
These are packing cubes for the globetrotters and compression sacks for the real adventurers – these babies are a traveller's best kept secret. They organise yo' packing and minimise volume too so you can pack MORE.
Or, y'know… you can stick to just chucking it all in your backpack…
Get Yours Here
Read Our Review
Figuring out where to stay in Chicago can be tricky. It's a huge city that's quite spread out with many unique neighborhoods.
That being said, you don't have a ton of options as a backpacker. Many backpackers are surprised to find that American cities don't really have a lot of hostels, and Chicago is no exception. On the bright side, the hostels in Chicago are some of the best in the entire country, so you should be satisfied no matter where you choose.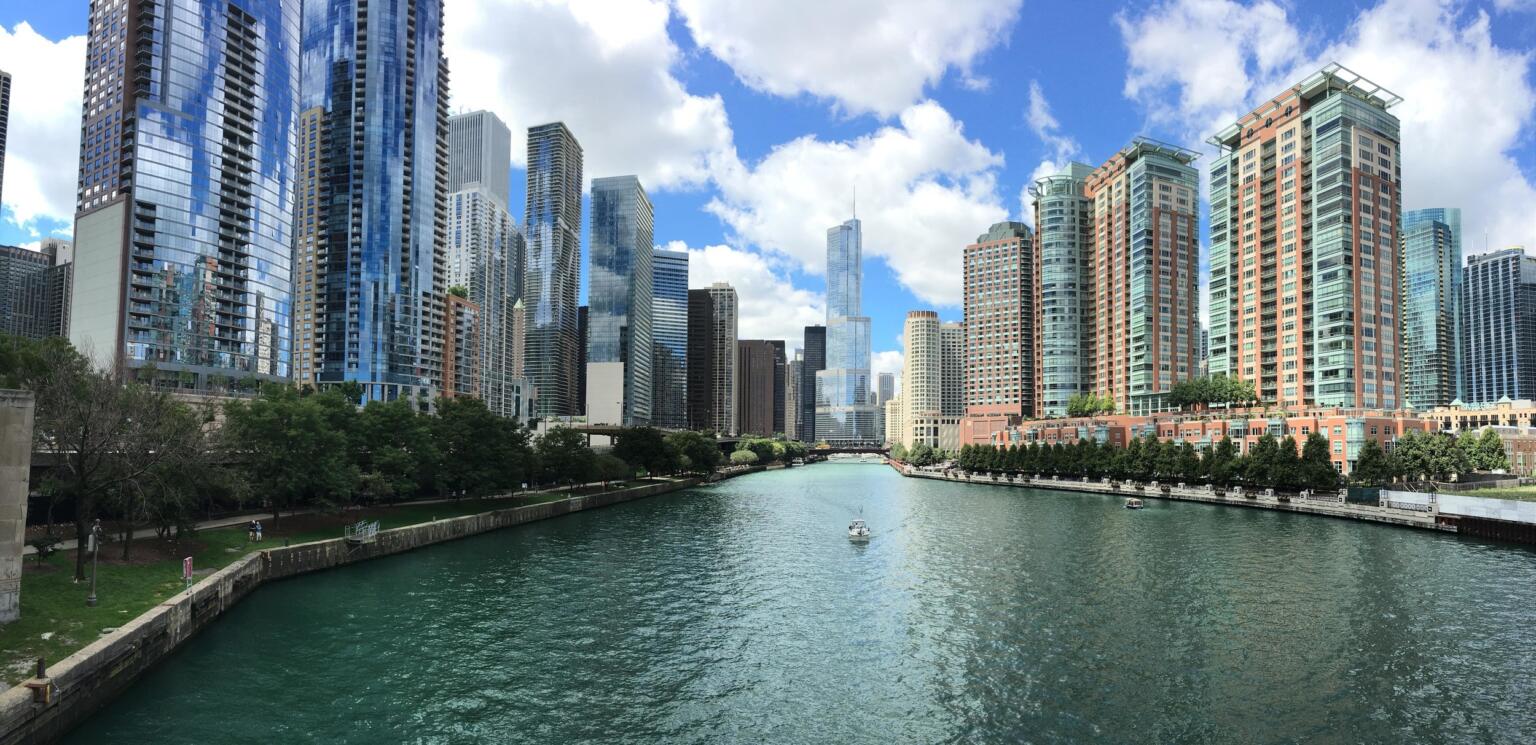 If you're trying to travel on a budget but don't fancy a hostel, you can find some really cheap and comfy motels in Chicago. And yes–there are definitely more than a few quality ones worth checking out! Just make sure you avoid Michigan Avenue, as nice as downtown is, it's certainly not wallet-friendly.
If you prefer a bit more privacy and comfort at a better price than most hotels, you can always look into Chicago Airbnbs. While it can get pricy to book an entire place, you can find a private room in a shared apartment for as little as $40-60.
The Best Places to Stay in Chicago
Wondering where to stay in Chicago? Here are some of the best neighborhoods in the city:
FIRST TIME IN CHICAGO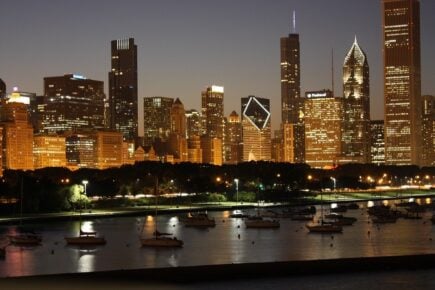 FIRST TIME IN CHICAGO
The Loop
Downtown/The Loop is undoubtedly the most famous neighbourhood and the best area to stay in Chicago for first-timers. Home to the city's business district, this area of Chicago is packed with skyscrapers, lively theatres, and picturesque architectural landmarks.
ON A BUDGET
ON A BUDGET
Streeterville
Tucked between Lake Michigan and Chicago's glitzy and glamorous Magnificent Mile is the lively neighbourhood of Streeterville. It's one of the best places to stay in Chicago if you're on a budget.
NIGHTLIFE
NIGHTLIFE
River North
To the west of Streeterville and the Magnificent Mile is River North. Well known for its art galleries, museums and boutique shopping, River North is also the epicentre for nightlife in Chicago.
COOLEST PLACE TO STAY
COOLEST PLACE TO STAY
Wicker Park
The coolest neighbourhood in Chicago is undoubtedly Wicker Park. The city's premier hipster haven, Wicker Park has a great mix of local boutique, innovative restaurants, and upscale doughnut shops and taco stands.
FOR FAMILIES
FOR FAMILIES
Lincoln Park
Chicago's Lincoln Park neighbourhood is where everyone from collegiate freshman and newbie lawyers mixes and mingles with young families and well-established brokers. It's one of the best area to stay in Chicago forfamilies and is where you can enjoy a true slice of the local life.
Budget Accommodation Hacks
Chicago is not a cheap place to stay, and there is no way around it. Even a hostel here can set you back $60-70 a night just for a dorm room. But there are a few accommodation hacks you can use to try and save a few bucks: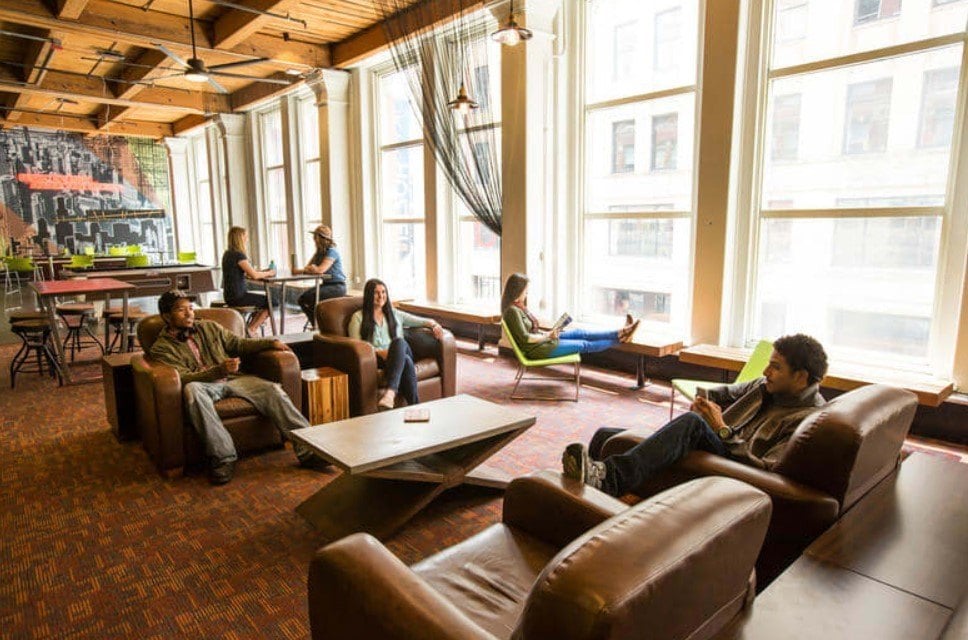 Couchsurf: There are plenty of people in Chicago who are using Couchsurfing. If you've got some good reviews and you're not traveling with a big group, it's worth it to reach out to locals and see if anyone can host you. Even a night or two saves a lot of money.
Free breakfast and a kitchen: If you decide to go the hostel route, try to find one that has both a free breakfast and a shared kitchen. If you get fed in the morning and can cook at least one meal for yourself, you won't spend much on food.
Avoid events: If you end up in Chicago the same weekend as the marathon or a giant music festival, those dorm beds are going to be in short supply and the price will be jacked up. Do your research and find out what's going on in the city before you plan your visit.
Stay in local 'hoods: It's great to stay right downtown near Michigan Avenue and the lakefront, but it will cost you. Look for accommodation in local 'hoods to save some cash.
Weekly discounts: There's definitely enough to do in Chicago to keep you busy for a week. Most Airbnb hosts will give a weekly discount automatically, and some hostels will as well if you ask.
Chicago Backpacking Costs
There's no doubt that big American cities aren't exactly known as top backpacker destinations. They also aren't the cheapest places to travel, that's for sure. Let's take a look at how much you can expect to spend when backpacking Chicago.
At the lower end, you'll probably spend about $70-80 a day when backpacking Chicago. At this amount, you can get a dorm bed in one of the cheaper hostels, get around on foot or the city's great public transportation, take advantage of free activities, and stick to simple food and drink.
If you can afford to up that daily budget to around $100-110, you'll probably still be staying in a hostel dorm. Hotels are freaking expensive in Chicago! With the extra money, you can add an extra fun activity each day like going to a museum or seeing a ball game.
A Daily Budget in Chicago
So just how far does your dollar go in the Windy City? Here's a breakdown of a daily Chicago budget:
Backpacking Chicago Budget Table

| Expense | Broke Backpacker | Frugal Traveler | Creature of Comfort |
| --- | --- | --- | --- |
| Accommodation | $0-$40 | $40-$100 | $100+ |
| Food | $10-$25 | $25-$30 | $30+ |
| Transport | $0-$8 | $0-$20 | $20+ |
| Nightlife | $0-$20 | $0-$40 | $40+ |
| Activities | $0-$30 | $0-$30 | $30+ |
| Total per day: | $10-$122 | $65-$220 | $220+ |
Chicago on a Budget – Tips and Tricks
It's definitely easy for your money to disappear into thin air in Chicago. That being said, there are still some strategies you can follow to try to minimize the damage to your wallet.
Visit in spring/fall: Summer is peak tourist season in Chicago, which means big crowds and higher prices. Winter is downright painful, meaning you won't be able to spend that much time outside. You'll spend more on entrance tickets and transportation as a result. Visiting in the spring or fall means you can enjoy the relatively nice weather and smaller crowds.
Avoid big event weekends: If you really want to go to Lollapalooza or a Chicago Bears game, that's great. Go for it. If not, you won't want to be traveling to Chicago on a weekend. Hostels and hotels jack up their rates and the downtown area is somewhat of a cluster fuck.
Buy a CTA card: If you want to explore all that Chicago has to offer, it's worth it to pick up a CTA transport card. For just $20 you can get a pass good for 72 hours on all trains and buses. It's very easy to get your money's worth on these.
Do the free things: You can burn through a lot of money in Chicago quickly by buying entrance tickets and joining tours. You can also entertain yourself with plenty of awesome free activities. Walk around the city in search of all the awesome free public art, visit the many parks, and stroll along Lake Michigan without spending a dime.
Be a Happy Hour Hero: Chicago is well-known for its amazing restaurants and bars. These can burn a hole through your wallet if you're not careful, though. Keep an eye out for Happy Hour deals and take advantage of them. After all, you're on vacation. Go ahead and have a drink at 4 o'clock on a Tuesday and pay less for it than everyone who shows up after work.
Why You Should Travel to Chicago with a Water Bottle
Plastic washes up on even the most pristine beaches… so do your part and keep the Big Blue beautiful.
You aren't going to save the world overnight, but you might as well be part of the solution and not the problem. When you travel to some of the world's most remote places, you come to realize the full extent of the plastic problem. And I hope you become more inspired to continue being a responsible traveler.
Plus, now you won't be buying overpriced bottles of water from the supermarkets either! Travel with a filtered water bottle instead and never waste a cent nor a turtle's life again.
Save $$$ • Save the Planet • Save Your Stomach!
Drink water from ANYWHERE. The Grayl Geopress is the worlds leading filtered water bottle protecting you from all manner of waterborne nasties.
Single-use plastic bottles are a MASSIVE threat to marine life. Be a part of the solution and travel with a filter water bottle. Save money and the environment!
We've tested the Geopress rigorously from the icy heights of Pakistan to the tropical jungles of Bali, and can confirm: it's the best water bottle you'll ever buy!
View on REI
Read the Review
Best Time to Visit Chicago
The best time to visit Chicago depends on your tolerance of two things – cold and crowds. During the dead of winter, it can get painfully cold in Chicago.
While there's plenty to do inside, Chicago just isn't nearly as much fun when it hurts to step outside. This is the case between December and April, generally speaking.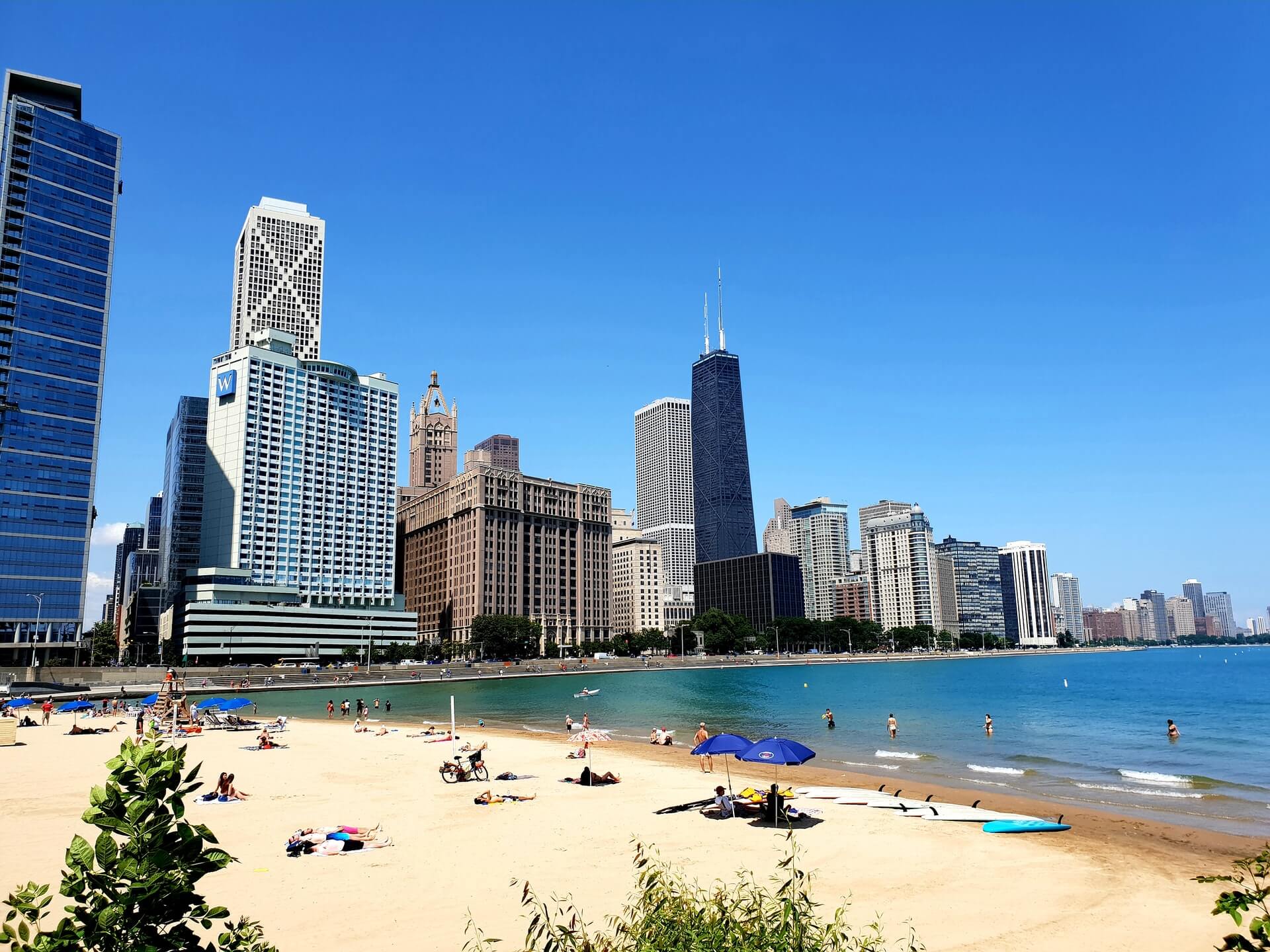 On the other hand, summers tend to be nice and hot in Chicago. They're also super crowded, especially on weekends when there's a big festival going on. Unless you're going to attend one of these festivals in Chicago, it's worth avoiding those crowds.
Whenever you visit in summer, be sure to book accommodation in advance to avoid disappointment.
If you ask me, the best time to visit Chicago is probably May-June or September-October. Most kids are in school in these months, so you don't have quite as many tourists flooding the city. The weather is also pleasant enough to spend a majority of the day outside without dripping sweat or freezing your ass off.
What to Pack for Chicago
Your Chicago travel packing list is going to be wildly dependent on the season you choose to visit. But here are a few universal items you just can't go wrong with:
Traipse the CIty in Style!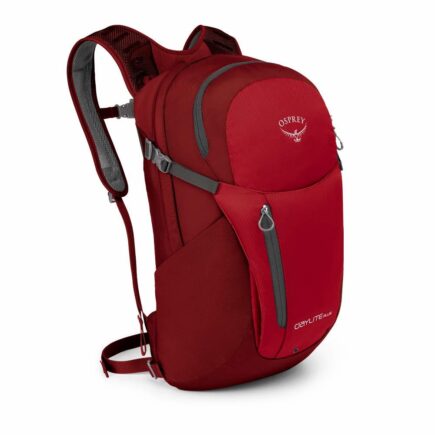 Traipse the CIty in Style!
Osprey Daylite Plus
Any city slicker needs a SLICK daypack. In general, you can never go wrong with an Osprey pack, but with its array of awesome organisation, durable materials, and a comfy build, the Daylite Plus will make your urban jaunts buttery smooth.
Drink from ANYWHERE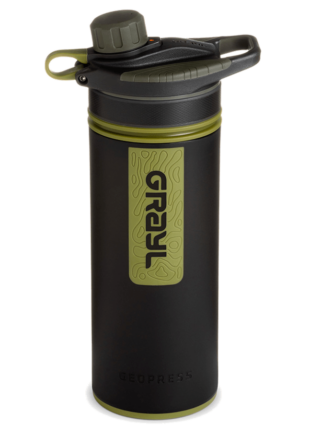 Drink from ANYWHERE
Grayl Geopress Filtered Bottle
Save $$$, save the planet, and save yourself the headache (or tummy ache). Instead of sticking to bottled plastic, buy a Grayl Geopress, drink water no matter the source, and be happy knowing the turtles and fishies thank you (and so do we!). 🙂
Pics or It Didn't Happen 😉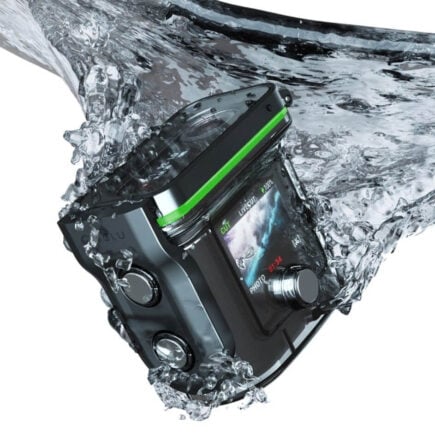 Pics or It Didn't Happen 😉
OCLU Action Camera
Wait, it's cheaper than a GoPro and… better than a GoPro? The OCLU action cam is the cam for budget backpackers that want to immortalise all their wildest adventures – including that time you dropped it off a Himalayan mountain – WITHOUT breaking the bank.
Harness the Sun!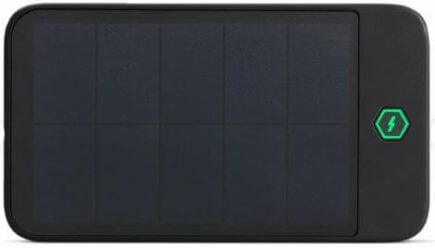 Harness the Sun!
Solgaard Solarbank
Resourceful travellers know how to find power outlets anywhere on the road; smart travellers just pack a solar power bank instead. With 4-5 phone cycles per charge and the ability to top up literally anywhere the sun is shining, there's no reason to ever get lost again!
Don't Annoy Your Dormies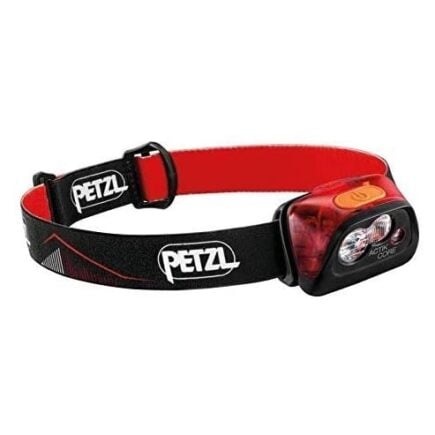 Don't Annoy Your Dormies
Petzl Actik Core Headlamp
ALL travellers need a headtorch – no exceptions! Even in the hostel dorm, this beauty can save you in a real pinch. If you haven't got in on the headtorch game, DO. I promise you: you'll never look back. Or at least if you do, you'll be able to see what you're looking at.
Staying Safe in Chicago
If you've Googled "safety in Chicago" you might be terrified of visiting the city. While it's true that the city has a huge problem with violence – there were 765 people murdered in Chicago in 2016, more than New York and LA combined – most of the city is completely unaffected by this.
It's sad, but true, that almost all of the violence in Chicago takes place on the south side of the city. As a backpacker, you have absolutely no need to venture south.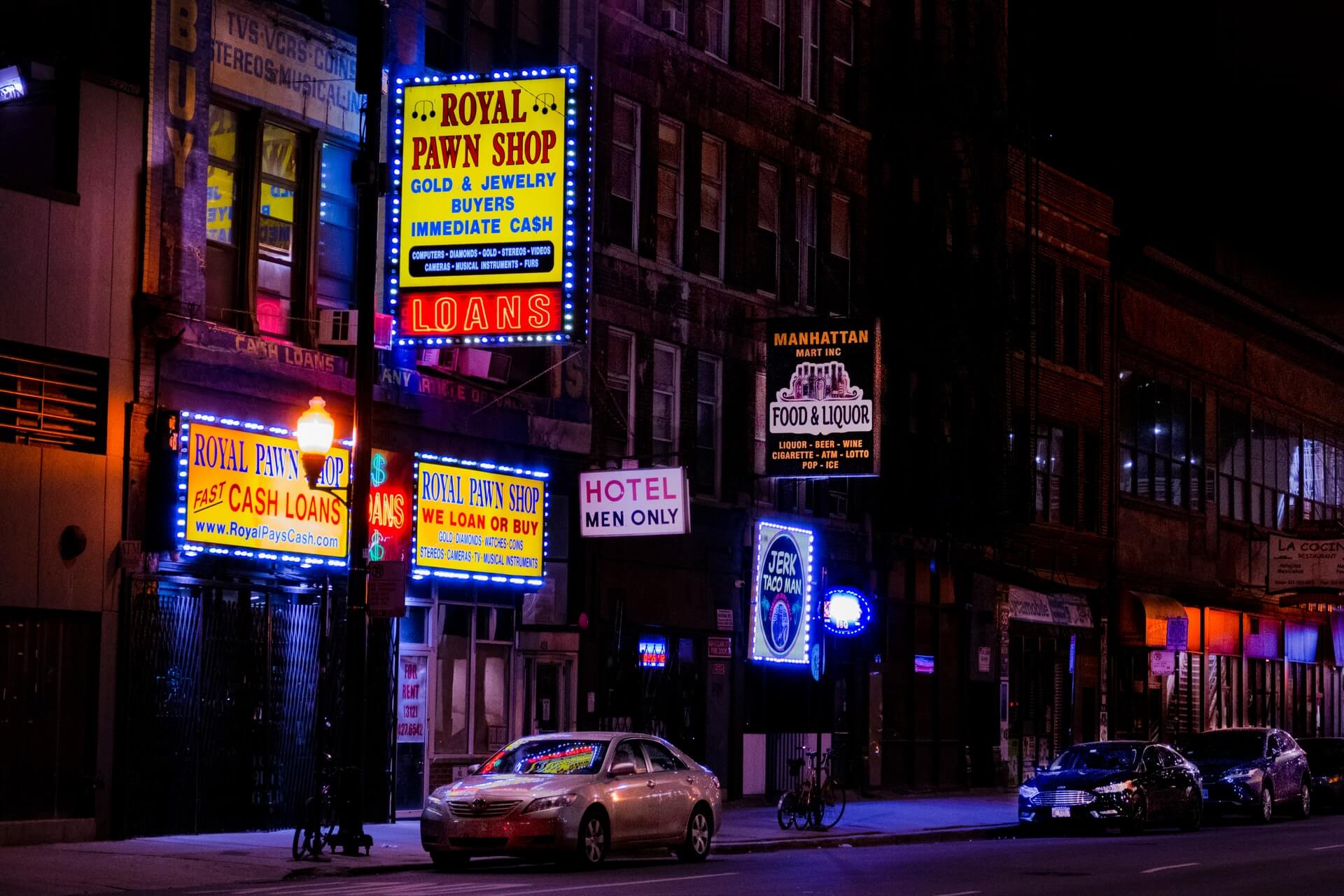 Downtown Chicago is an incredibly safe place to visit. Just take the same precautions that you would in any other major city. Keep an eye on your valuables, especially when riding public transport or walking in crowded areas.
Be mindful of your fancy iPhone if you insist on looking at it while riding the train. The city has plenty of "apple pickers" who will gladly snatch it and jump off the train right before doors close. Don't get super fucked up and wander around dark alleys at 3AM. You'll be just fine if you follow that simple advice.
Sex, Drugs, and Rock 'n' Roll in Chicago
Chicago isn't the rowdiest city in America, but you can certainly get into any kind of drug tourism you'd like if you know the right people. Especially around the time of major EDM events like Lollapalooza, Chicago can get a bit crazy.
As the US continues to go through a fentanyl epidemic that means one thing: test yo' shit! Especially in a major US city.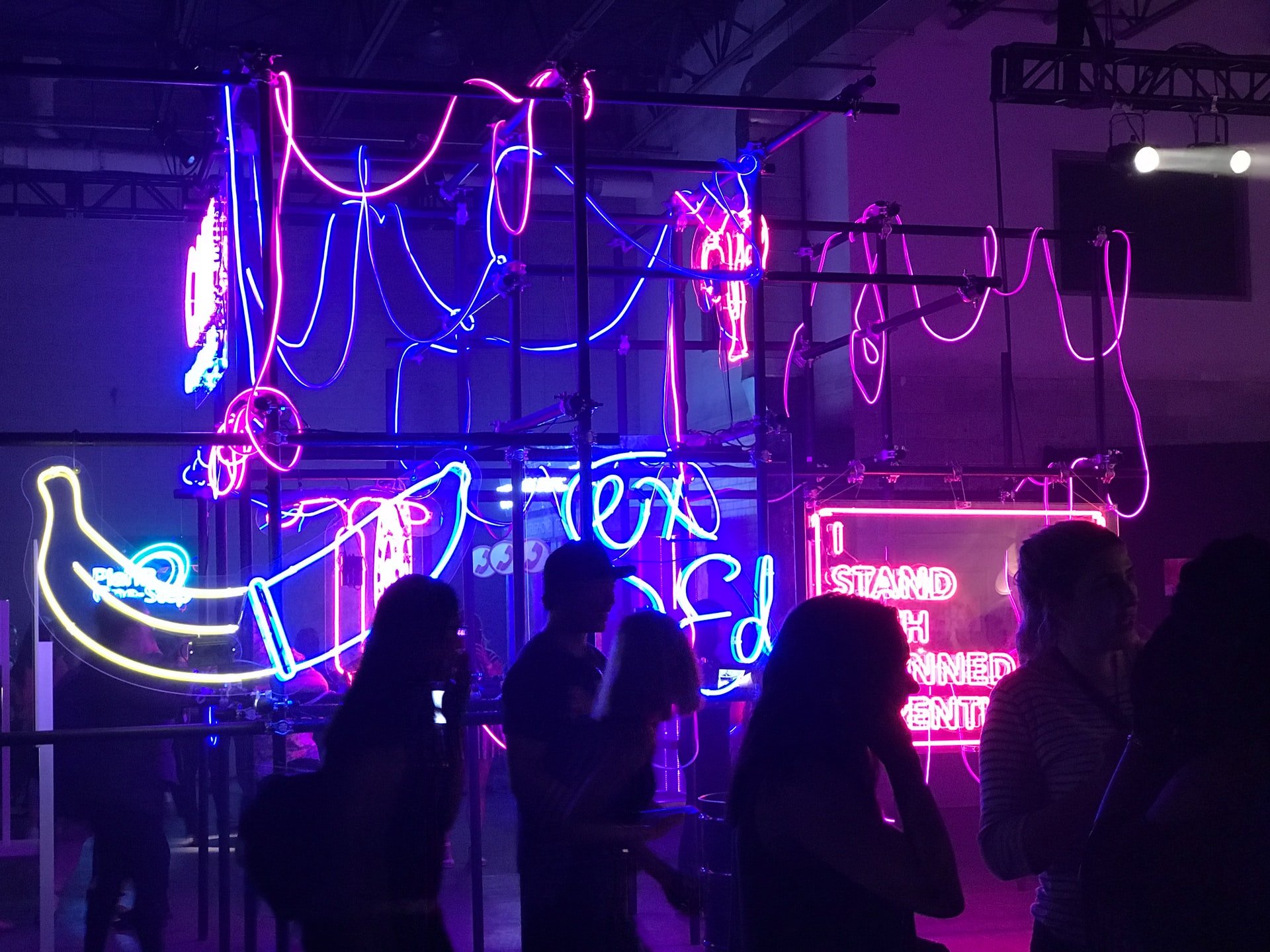 So now that we've touched on actually illegal things, let's get into more "basic" Chicago fun: booze and bud. You can find alcohol everywhere in the city if you're 21, and now recreational weed is for sale, too.
While it's no Amsterdam, there are several dispensaries to choose from in the Windy City. Just make sure you know about your accommodation's smoking rules in advance.
As for love and sex on the road, hey, it's Chicago: anything can happen! If you happen to meet a fellow traveler in ChiTown, be respectful and responsible. Everyone just wants to have a good time, after all.
Get Insured BEFORE Visiting Chicago
Traveling without insurance would be risky. So do consider getting good backpacker insurance sorted before you head off on an adventure.
ALWAYS sort out your backpacker insurance before your trip. There's plenty to choose from in that department, but a good place to start is Safety Wing.
They offer month-to-month payments, no lock-in contracts, and require absolutely no itineraries: that's the exact kind of insurance long-term travellers and digital nomads need.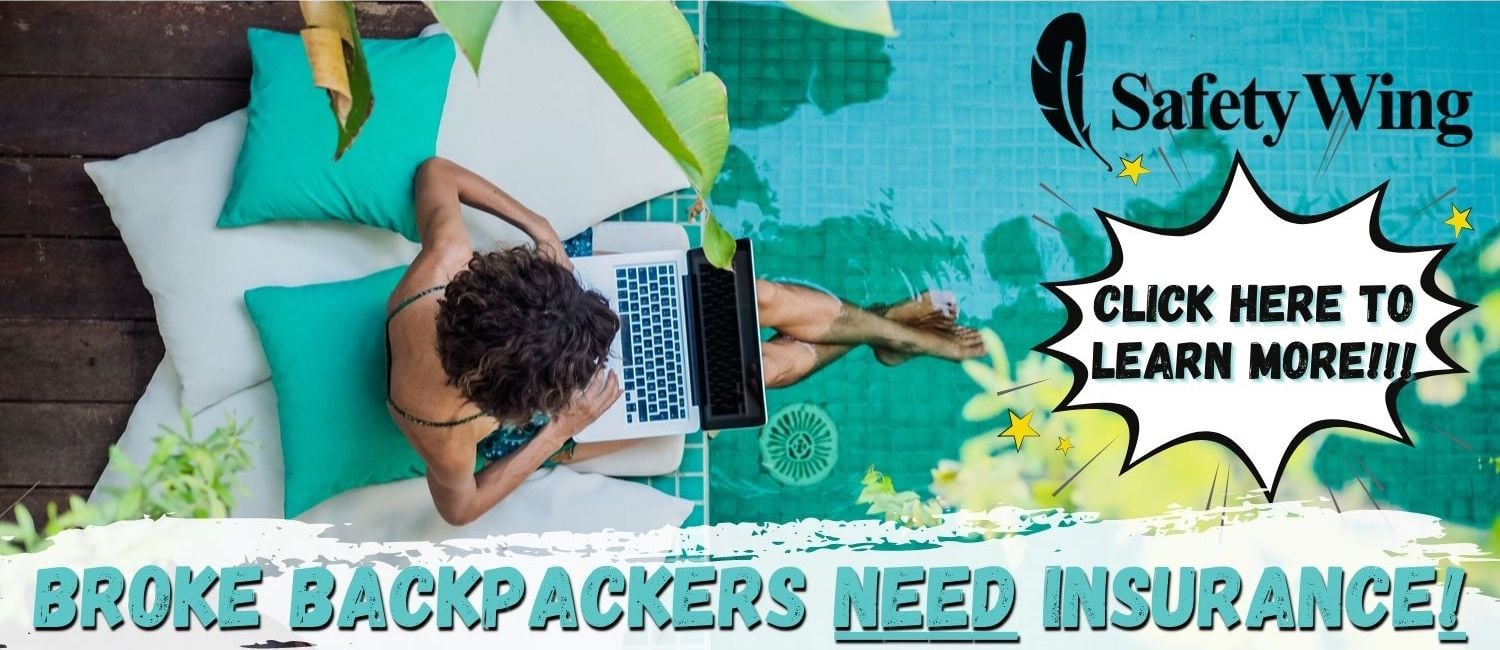 SafetyWing is cheap, easy, and admin-free: just sign up lickety-split so you can get back to it!
Click the button below to learn more about SafetyWing's setup or read our insider review for the full tasty scoop.
How to Get Into and Around Chicago
Chicago is served by two airports – O'Hare International Airport and Midway. Most international flights arrive at O'Hare, which is about 30 km northwest of downtown.
Flights are notoriously delayed here, so don't be surprised if that happens to you. You can ride the Blue Line to the city in about an hour from Chicago O'Hare.
Midway is located in the southwest part of the city and is accessible by the Orange Line. This airport mostly serves low-cost carriers like Southwest for domestic flights. I'm pretty sure the only international flights here go to Mexico.
It's also possible to get in and out of Chicago by bus or train, although your options are somewhat limited. I'll get to train travel in a second, but as far as buses go you should check out Megabus. This no-frills bus company has super cheap fares if you book in advance. I've traveled between Chicago and my native Detroit several times for just $1.
Of course, you can always rent a car to get yourself to Chicago. Just be warned that parking is a major pain in the ass in the city and it will cost you a pretty penny. Honestly, a car is just a liability in the city and you're much better off relying on public transportation.
Getting Around Chicago
As I just mentioned, you really don't need a car to get around Chicago. The city has a solid system of trains and buses in place to get you everywhere you need to go. You can use the handy RTA trip planner to figure out how to get around if you're not too familiar with the city.
Most Chicagoans refer to the train system as the L because many of the trains are on EL-evated tracks. Get it?
The different lines are identified by color, and most of them hook up downtown in "The Loop". The red and blue lines both operate 24/7, making Chicago the 2nd city in the US (other than NYC) to have round-the-clock public transportation.
If you're spending a few days in Chicago, you should just pick up the 3-day CTA (Chicago Transit Authority) pass. It will cost you $15 and is good for unlimited use of all the trains and buses.
Google Maps works fine in Chicago and will give you good directions on using public transportation. You can also use both Uber and Lyft here, which can be quite reasonable for short trips outside of rush hours.
Use Bookaway to find the best deals on transport – buses, planes, trains, and ferries. It'll save you a load of time when organising transport and you'll probably nab an EPIC DISCOUNT too!
Book your transport on Bookaway NOW. Get the best price for the best ride… then use those savings to buy the best feed in town!
Book Your Transport Here!
Working and Volunteering in Chicago
Long-term travel is awesome. Giving back is awesome too.
For backpackers looking to travel long-term on a budget in Chicago whilst making a real impact on local communities look no further than WorldPackers. WorldPackers is an excellent platform connecting travelers with meaningful volunteer positions throughout the world. In exchange for a few hours of work each day, your room and board are covered.
Backpackers can spend long periods of time volunteering in an awesome place without spending any money. Meaningful life and travel experiences are rooted in stepping out of your comfort zone and into the world of a purposeful project.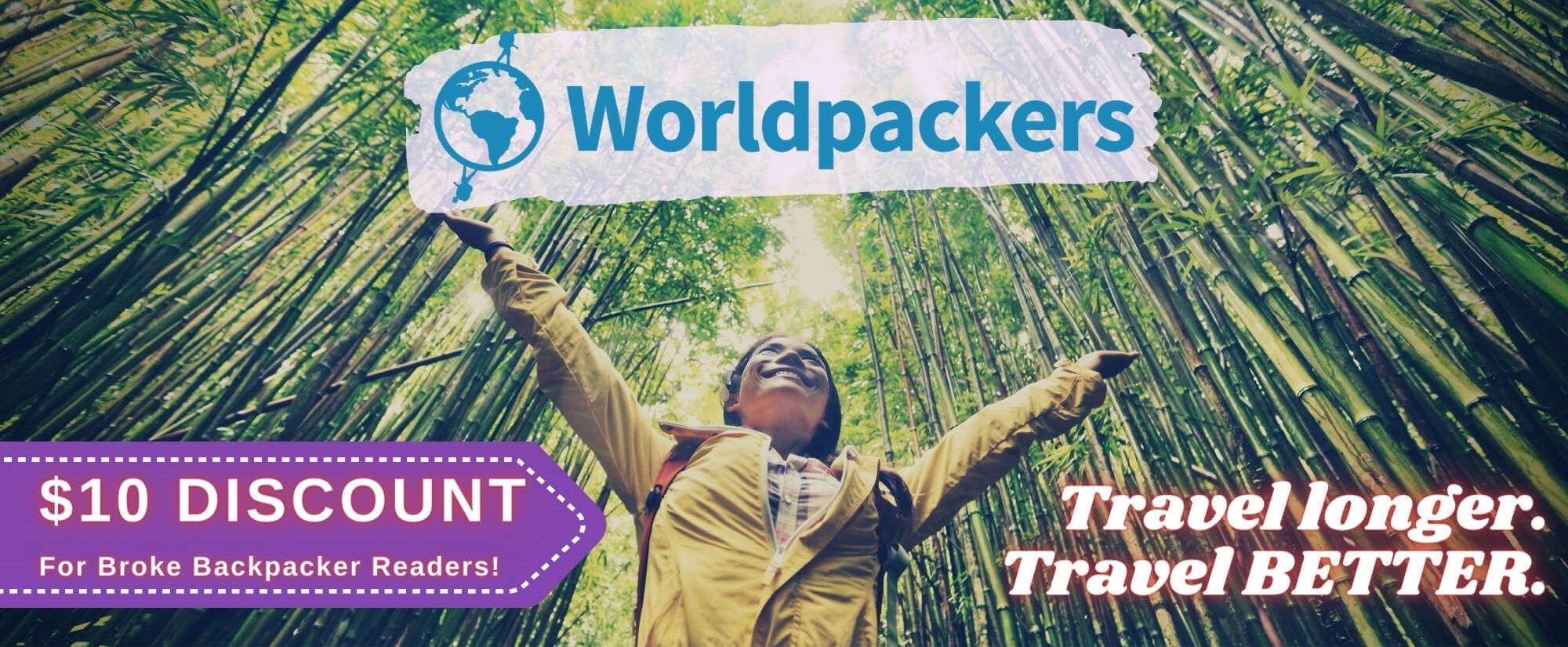 Worldpackers: connecting travellers with meaningful travel experiences.
Nightlife in Chicago
Chicago is a city that loves to party. Most bars do their last call around 1:45 and close at 2am here, but that doesn't mean you have to go home. There are over one hundred "late-night bars" in Chicago that stay open until 4.
Some of them even go until 5 on the weekend! Epic nights out are definitely the standard when partying in Chicago.
The Windy City is home to countless bars, breweries, music venues, and clubs. There are dive bars, hidden speakeasies, trendy cocktail bars, craft beer joints, gay bars, blues clubs, underground house music venues, and everything in between. Seriously – the sky is the limit when it comes to going out in Chitown.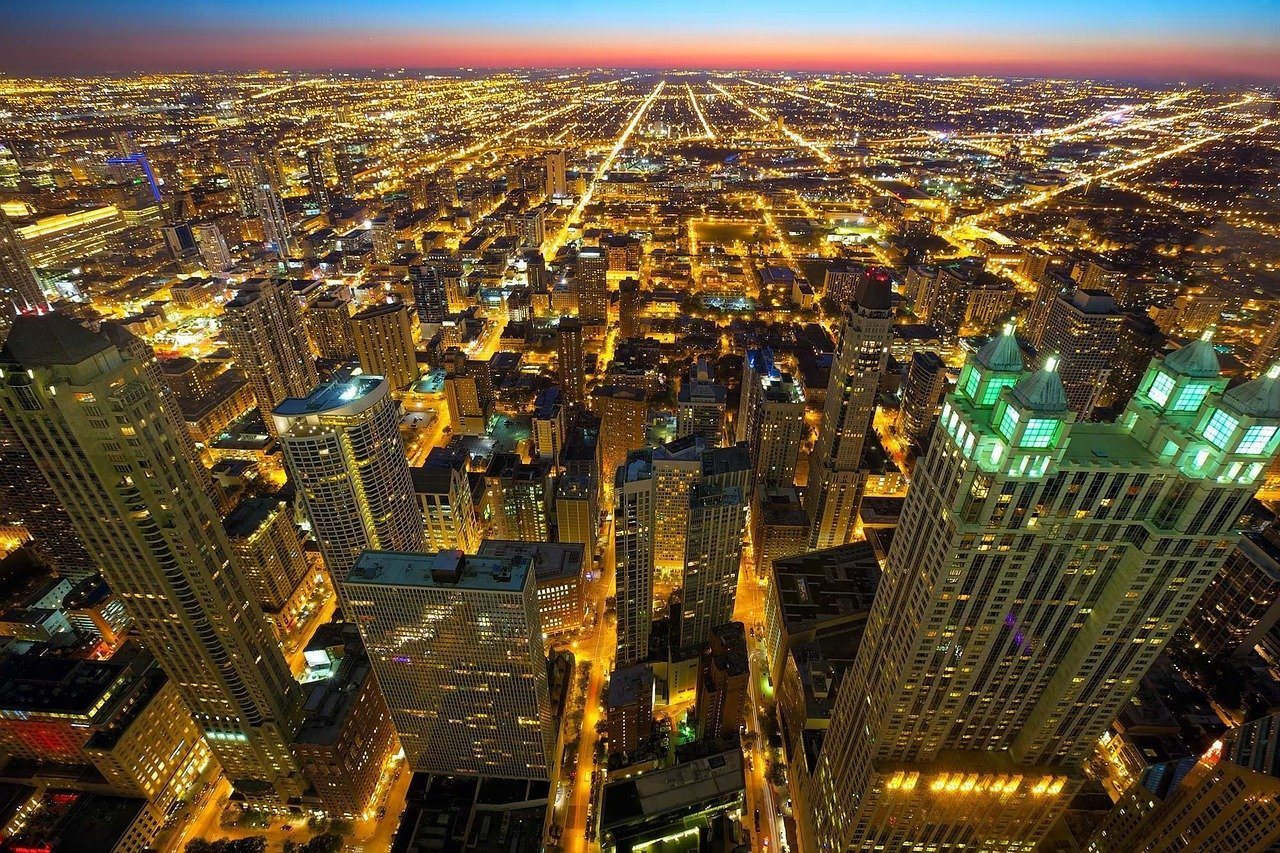 For me, a great night out in Chicago would go something like this. Start out with a solid Happy Hour somewhere with a cheap drink or two and some appetizers.
Grab some dinner and then hit another bar or perhaps a local brewery for a few more drinks. Find out what's going on and check out a show, whether it's comedy, jazz, hip hop, electronic – whatever tickles your fancy.
Grab a late-night slice or a Chicago dog then keep the party going. Wind down the night at some random dive bar that will serve your drunk ass another drink at 4 AM. Yep – that's a good night in Chicago alright!
Dining in Chicago
Many people travel to Chicago specifically to eat and drink their way across the city, and there is absolutely nothing wrong with that. The city has a world-class culinary scene that's well worth digging in to, whether that be on a proper Chicago food tour or on your own. You can find every type of restaurant imaginable here, from greasy spoon diners to Michelin-star restaurants.
The three most iconic dishes in the city are definitely the Chicago style hot dog, deep dish pizza, and the Italian beef sandwich. Be sure to try them all when you visit. You can diet later.
I can personally recommend Portillo's for dogs, Lou Malnati's for deep dish, and Al's Italian Beef for their namesake. One night when you're nice and drunk and got the munchies, do yourself a favor and visit the Wiener Circle. It may be the funniest dining experience you ever have.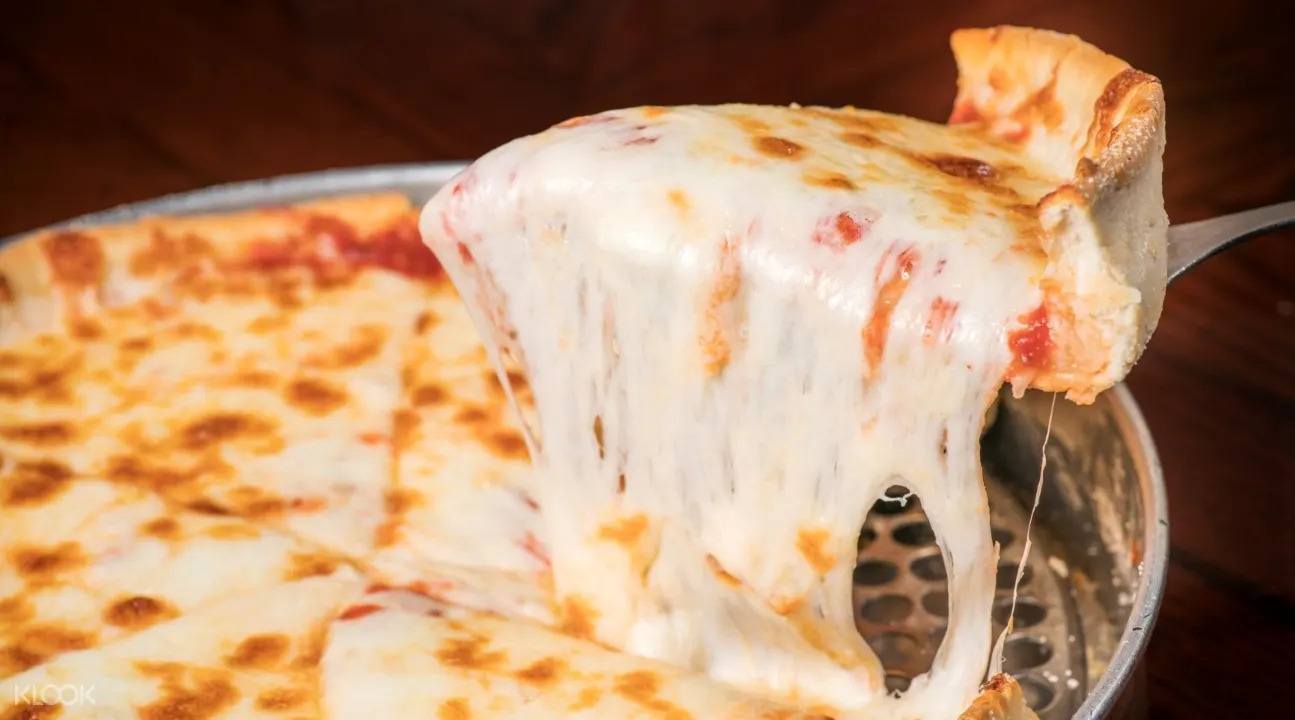 Whether you seek a smoothie, coffee, a cup of tea, craft beer, fine wine, or a cocktail, Chicago has got it for you.
I would highly recommend going out of your way to frequent Ipsento in the morning. Their namesake is seriously the best cup of coffee ever. I wish I could have it every day. It's espresso with coconut milk, honey, and cayenne pepper. You can thank me later.
Chicago is quickly developing a reputation as a beer city thanks to its many craft breweries. Be sure to try some local brews or even visit the taprooms of places like Goose Island, Three Floyds, and Half Acre.
No discussion of Chicago drinks would be complete without mentioning Malort. This Chicago liquor is interesting, to say the least. Give it a try at least once and then never again.
Best Restaurants and Cheap Eats in Chicago
Here are some cheap restaurants in Chicago that give you the most bang for your buck:
BIG & little's Restaurant: This classic fish and chips restaurant takes things to the next level while going easy on the wallet. Everything on the menu is delicious, especially the fried seafood, po boys, and tacos.
Carnitas Uruapan: Located in the Mexican neighborhood of Pilsen, Carnitas is a Godsend to all Chicago budget travelers. The best deal is the understandably famous 1/2 pound pork carnitas which start at $6.50.
Al's #1 Italian Beef: There are a lot of famous Italian Beef shops in Chicago, but Al's is the oldest, serving its famous sandwiches since 1938. These massive subs can be enjoyed for $9, or a bit more if you get the works.
Sultan's Market: This delicious Middle Eastern chain is a must for cheap-eats. The chicken shawarma in particular is incredible value. Hummus included, of course.
Lawrence Fish Market: Even sushi is possible on a budget thanks to Lawrence Fish Market. You can get plenty of high-quality sushi or nigiri here for prices that feel like theft!
Lem's Bar-B-Q: This long-time Chicago favorite has been serving up delicious rib tips for seven decades. Ribs are of course the thing to get here, but you can also find tasty fried chicken for less, too.
Best Walks & Hikes in Chicago
Despite being a massive metropolis and somewhat of a concrete jungle, Chicago is actually a very walkable city. Here are a few great choices for a casual stroll in the Windy City:
The Loop Art Tour: Take in some of Chicago's best public art on this self-guided walking tour around the Loop.
Museum Campus to Navy Pier: On a nice, sunny day in Chitown, it's hard to beat a nice stroll along Lake Michigan. If you start somewhat early, you can hit a museum, walk through the parks, cut across the river, and end up at Navy Pier.
Lincoln Park: This park is so big that you could easily spend half a day just walking through it. There's a free zoo, a conservatory, and even a beach.
If you want to get out of the city, then the surrounding areas have some awesome day hikes and half-day hikes. The state park and state forest are great places to start as are the routes around Lake Michigan.
Getting Off the Beaten Path in Chicago
In a city as large and diverse as Chicago, it's not too hard to get off the beaten track. You can plan on seeing plenty of tourists along the lakefront and on the riverboat tours. Ditto for the big attractions like the Willis Tower and Navy Pier.
Head a bit out of the downtown area to any local neighborhood though, and you'll already be off that beaten path.
In this massive city, you'll find a wide variety of neighborhoods. There are plenty of ethnic enclaves, such as the city's famous Chinatown. Very few tourists make it down here, so this is a cool place to explore minus the crowds.
You could also check out the Pilsen area in Chicago's Lower West Side. Dive into Mexican culture here at the National Museum of Mexican Art and the area's countless authentic restaurants.
You can also take a quick day trip to the Frank Lloyd Wright Home and Studio, where you'll get to see one of the most interesting homes in the US.
If you're just looking for cool local 'hoods to walk around in, you can check out Lincoln Park, Logan Square, and Wicker Park. All are hip parts of the city with plenty of options for dining and nightlife that serve more locals than tourists.

Our GREATEST Travel Secrets…
Pop your email here & get the original Broke Backpacker Bible for FREE.
FAQs About Backpacking in Chicago
Still got some more questions about visiting Chicago? Get ready for some answers!
Final Advice Before Visiting Chicago
Now that you've made it through this entire Chicago travel guide, you should be feeling much more confident about your trip to the Windy City. After all, Chicago is one of the best places to visit in the entire US.
From its legendary pizza and hot dogs to its unique lakeside location and impressive architecture, Chicago is one of those places that you'll want to come back to again and again, especially if you visit during summer when the city's magic is at its peak.
Whether you're a fan of city parks, sports, food, art, or anything in between, you're guaranteed to find something worth your while on a trip to Chicago. So what are you waiting for?
Book that accommodation, secure those tours, and get ready to fall in love: there's no city on Earth quite like ChiTown !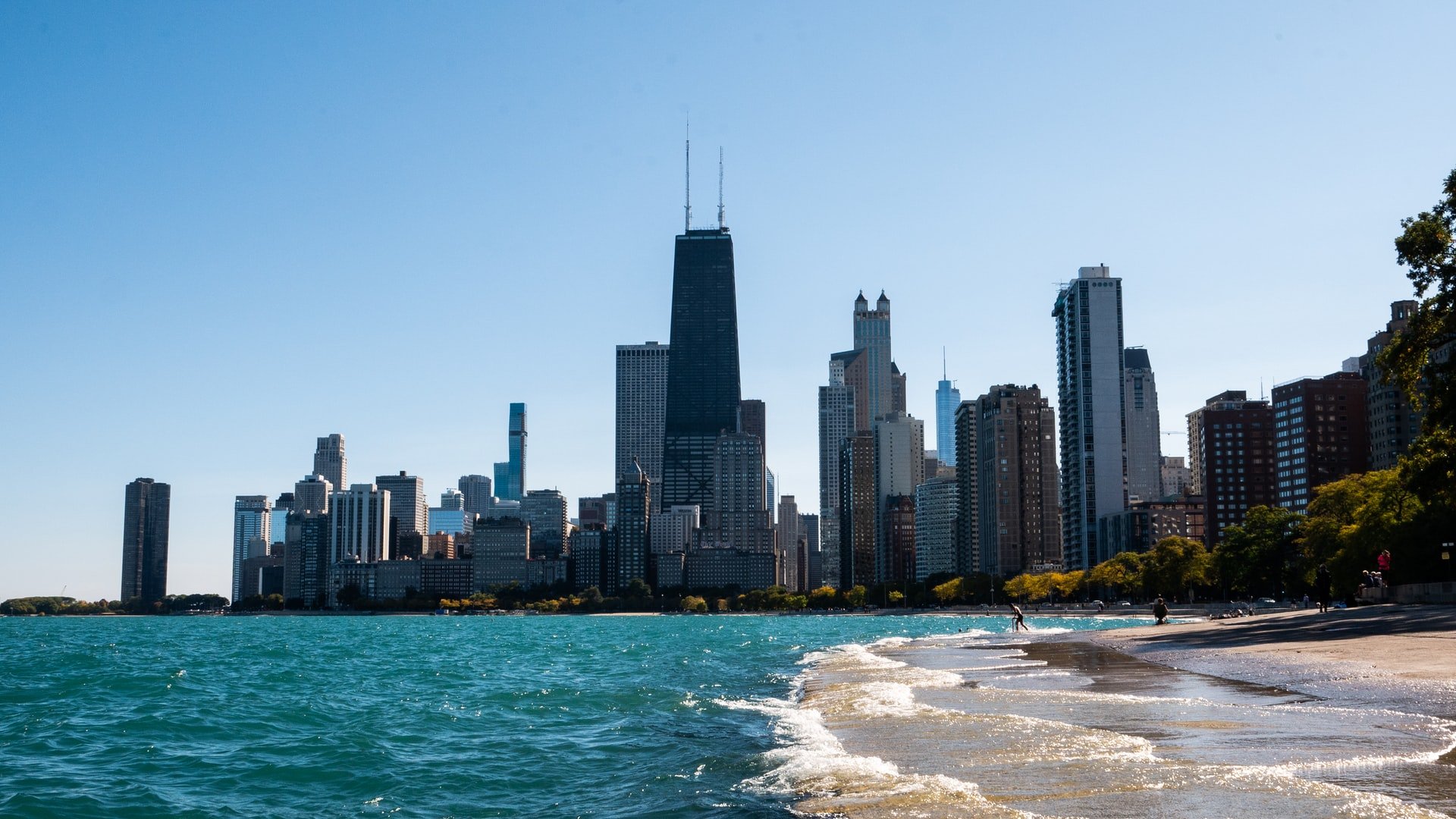 Updated April 2022 by Samantha from Intentional Detours
---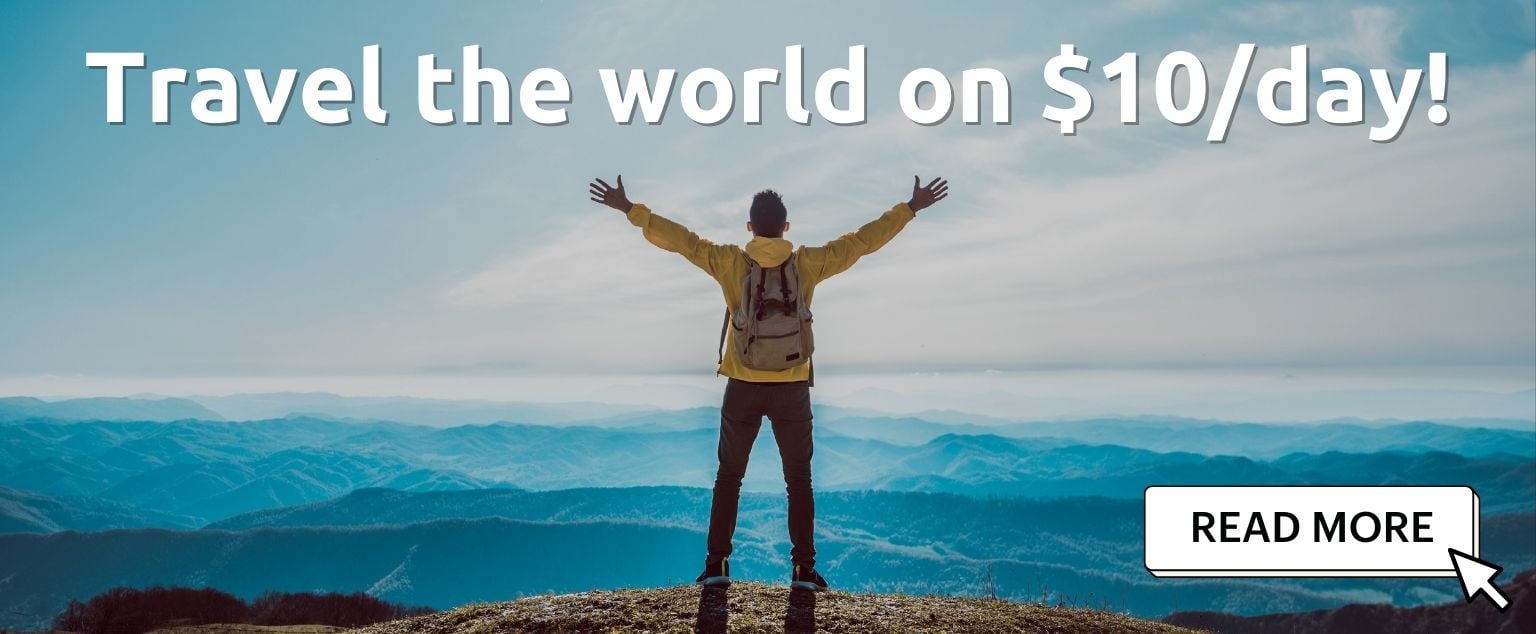 And for transparency's sake, please know that some of the links in our content are affiliate links. That means that if you book your accommodation, buy your gear, or sort your insurance through our link, we earn a small commission (at no extra cost to you). That said, we only link to the gear we trust and never recommend services we don't believe are up to scratch. Again, thank you!