If you are headed for a trip to the USA then you are in abundant company – afterall, in 2021 an estimated 79 million people visited the country for one reason or anothers.
If you are headed to the US then you probably have a lot to think about such as getting your ESTA sorted, finding the right travel insurance and of course, getting a good deal on your dollars. As such you may well decide to put off getting a US sim until you land..but today we are here to tell you that with an  eSim USA package, you don't need to delay.
Presumably, we don't need to tell you how important and ubiquitous a smartphone is to modern travel in the USA. Travellers today use their handhelds for working out current rates, booking UBER's and of course for map services in case you get lost and as such it is advantageous to have your data ready and be connected the first moment you land and now with eSim, you can be.
Read on to find out more.
What is eSIM?
In case you have never heard of the concept before, eSIM is essentially a SIM card in digital form – basically a virtual simcard. Instead of physically inserting a new SIM card into your phone, you can download an eSIM package as if you were downloading an app or software. Once installed, you're good to go.
With eSIM, you can say goodbye to the hassle of visiting a phone store, opening up your phone, and dealing with small plastic SIM cards. Moreover, eSIM allows you to prepare your SIM before travelling to your destination country, saving you the trouble of doing it on arrival. This also means you can avoid hefty phone bills when you return home – a definite advantage!
It all sounds so futuristic doesn't it?! Well it is and as such, older phones and devices may not be eSim compatible. You can check whether your device is eSim ready further in this article or by hitting the button below. However, rest assured that the market is growing fast within a few years eSim will be the standard.
Ladies & Gents, It's Time to Step Your GEAR Game Up. 😉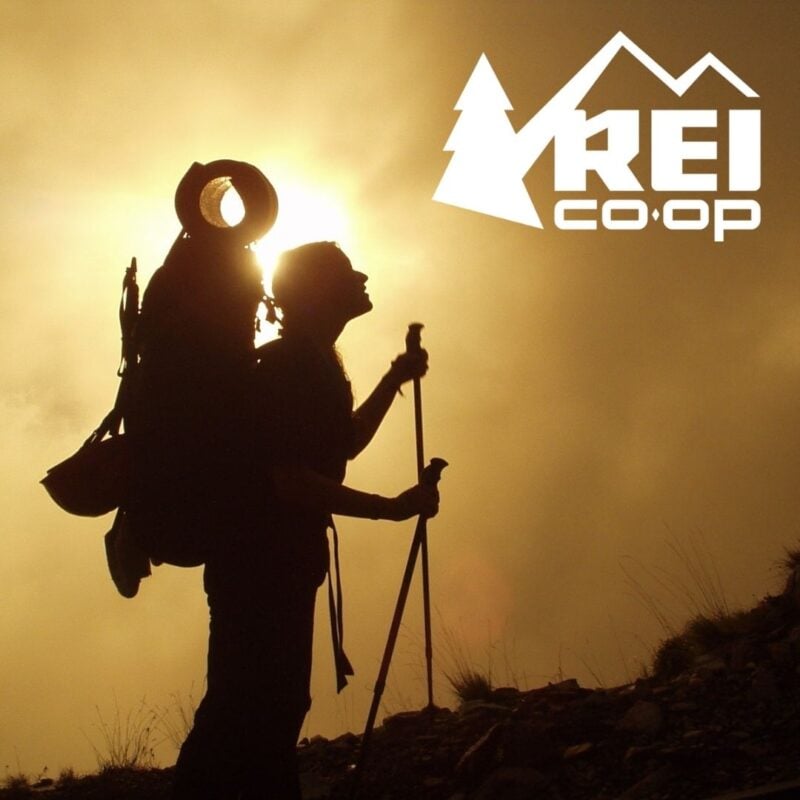 REI is one of America's biggest and most-loved outdoor gear retailers.
Now, for just $30, get a lifetime membership that entitles you to 10% OFF on most items, access to their trade-in scheme and discount rentals.
Join REI Today!
eSIM vs Traditional SIM – Which Is Best?
At this current time (April 2023) traditional sim cards are still more widely used than eSim. This is largely because of issues regarding compatibility (remember, many models still in use are NOT eSim ready) but also partially owing to a lack of consumer awareness – in fact even I only heard about eSim a few months ago and I am a professional travel blogger!
However, the popularity of eSim is growing fast as more and more people upgrade their phones. And take it from us, once you try eSim for yourself you will never go back to the plastic – and here is why – there are a few key advantages of eSim over traditional, plastic/chip sims. Let's take a look at them;
Why eSim Rocks
With eSim there is no need for a physical SIM card anymore – Yep, eSIM eliminates the need to physically enter a SIM card into your device every time you need to change it. This eliminates any risk of loss or damage and saves you having to fiddle around with uncooperative bits of plastic. Instead, the eSIM is built into your smartphone and is constantly accessible.
Using an eSIM makes carrier switching more simpler than using traditional SIM cards. Instead of having to go into a store or wait for a new SIM card to drop in the post, you can change carriers simply by downloading a new eSIM package.
Because eSIM allows several profiles to run at once, you can use different phone numbers or Internet plans on the same device! People who frequently travel, who have different work and personal phone numbers, or have split personalities may find this feature to be most helpful.
Check this, eSIM uses digital encryption to protect your data. This makes it measuraab;y more secure than old ordinary regular SIM cards. Basically, any Hackers out there will find it more challenging to steal your personal data when you have eSim on your device.
Because there is no plastic chip, SIM is infinitely more eco-friendly than regular SIM cards. This reduces waste and helps keep the oceans that little bit less free of plastic waste.
Holafly eSIM in US Advantages, Review, and Pricing
Now you know what eSim is and how it works, let's look at some eSim providers and packages. The eSim market is currently very buoyant and there are a LOT of companies out there in this space. However whenever I travel to the US or anywhere, I now use HolaFly almost exclusively.
HolaFly is an eSIM provider based in Spain and headquartered in the very hip and trendy city of Valencia. They offer affordable eSIM packages in more than 120 destinations by partnering with local carriers worldwide to ensure reliable and accessible data packages for travellers.
To explore and purchase HolaFly's eSIM packages, travellers can visit their website or download the HolaFly app and search for their destination. HolaFly covers most popular destinations and presents all the relevant information, including pricing, data amount, and expiry periods, in a clear and easy-to-understand format.
Holafly eSIM Advantages
We mentioned earlier that there are now a lot of different eSim providers out there and many of them offer USA data packages. Therefore the question is, what makes HolaFly unique and why do we recommend them above their competitors?
Firstly, HolaFly has some of the best international coverage as they partner with a wide range of local carriers. Therefore, you can rest assured that your eSim will actually work (this is NOT always the case).
Next, they offer 24/7 online support in case of problems. Their packages allow you to continue using your WhatsApp number.
In terms of drawbacks, the only problem with HolaFly eSim is that they do not at this time offer local phone numbers. They offer a data-only service meaning that you do not call minutes or a text allowance. Of course, while this may be an issue for some users, plenty of modern travellers are perfectly happy with data-only sim packages.
Holafly USA eSIM Pricing
As you probably figured, one of the 110 counties which HolaFly offers an eSim package for is the USA. All of the prepaid eSim USA packages offer unlimited data but no call minutes, or no texts. The price varies depending on how long you want the package to last for. 
Holafly USA eSIM Pricing

| Duration | Data | Price |
| --- | --- | --- |
| 5 days | Unlimited | $19.00 |
| 7 days | Unlimited | $27.00 |
| 10 days | Unlimited | $34.00 |
| 15 days | Unlimited | $47.00 |
| 20 days | Unlimited | $54.00 |
| 30 days | Unlimited | $64.00 |
| 60 days | Unlimited | $84.00 |
| 90 days | Unlimited | $99.00 |
The best esim plan for you basically depends on how long you intend to spend in the US.
Listen up guys, if you enter the very special coupon code THEBROKEBACKPACKER at the checkout then you can bag yourself an exclusive discount on HolaFly US packages.
Is This the Best Travel Pack EVER???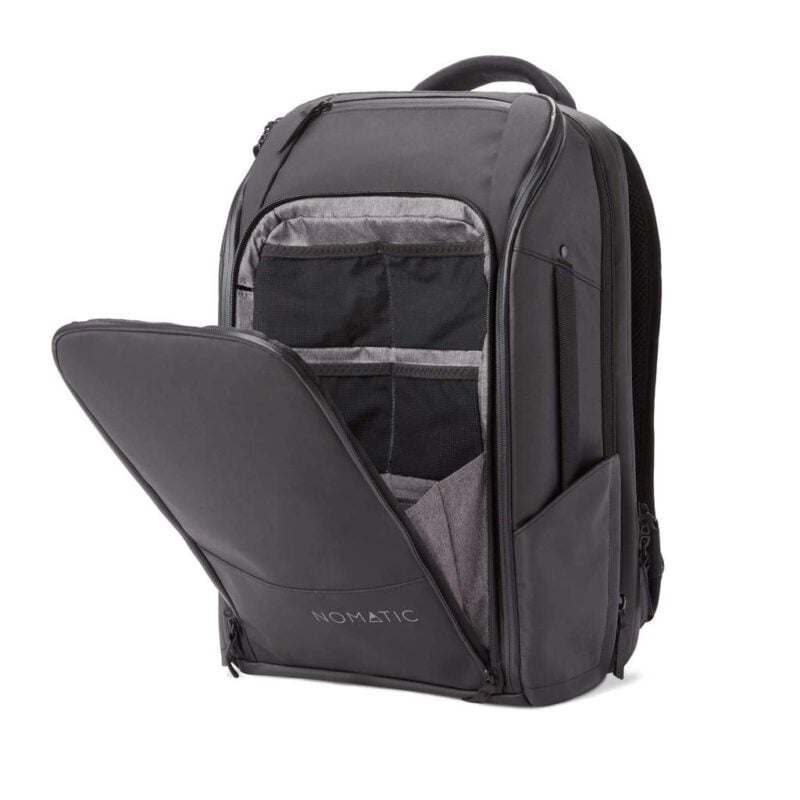 Is My Cell Phone Compatible an eSIM Card For Usa?
If you have read this far then I bet you are already well excited about eSim right? However before you salivate too much it is vital to take a moment to stop and check that your phone or device is actually eSim ready.
While most current-generation phones come equipped with an embedded eSIM card, older but still widely used models, such as the iPhone 8 and 10, may well not be eSIM compatible.
This is an up to date list of phones and devices which are eSim compatible;
Apple Devices;
iPhone XR
iPhone XS
iPhone XS Max
iPhone 11
iPhone 11 Pro
iPhone SE 2 (2020)
iPhone 12
iPhone 12 Mini
iPhone 12 Pro
iPhone 12 Pro Max
iPhone 13
iPhone 13 Mini
iPhone 13 Pro
iPhone 13 Pro Max
iPhone SE 3 (2022)
iPhone 14 Plus
iPhone 14 Pro
iPhone 14 Pro Max
*On iPhone 13 and 14 models, you can have two eSIMs activated at the same time.
Samsung Devices
Samsung Galaxy S20
Samsung Galaxy S20+
Samsung Galaxy S20+ 5g
Samsung Galaxy S20 Ultra
Samsung Galaxy S20 Ultra 5G
Samsung Galaxy S21
Samsung Galaxy S21+ 5G
Samsung Galaxy S21+ Ultra 5G
Samsung Galaxy S22
Samsung Galaxy S22+
Samsung Galaxy S22 Ultra
Samsung Galaxy Note 20
Samsung Galaxy Note 20 Ultra 5G
Samsung Galaxy Fold
Samsung Galaxy Z Fold2 5G
Samsung Galaxy Z Fold3 5G
Samsung Galaxy Z Fold4
Samsung Galaxy Z Flip
Samsung Galaxy Z Flip3 5G
Samsung Galaxy Z Flip4
Samsung Galaxy S23
Samsung Galaxy S23+
Samsung Galaxy S23 Ultra
Additionally, note some compatible devices may have the eSIM feature disabled or the embedded SIM card locked, (although this practice is being phased out by law in the UK).
If you obtained your phone through a contract with a network provider, the embedded SIM may have been disabled to prevent you from switching carriers, as providers often have agreements with manufacturers to enforce these restrictions.
Finally, if you happened to purchase your device in either China or Hong Kong it may have the eSim function disabled. You can however usually resolve this by taking the phone to a repair shop.
How to Activate an eSIM
When you first download an eSim package, you will need to activate it before it can be used. In order to ensure that you eSim is ready to rock and roll the moment you arrive, it is usually best to install the eSim at least a few hours before you depart from home, and then proceed with the activation once you land. As you will need a stable internet activation to do this, it may be best to do it in the airport while waiting for your bags. Do not try to activate the sim before you arrive at your destination.
Step By Guide To eSim Activation
After purchasing your Holafly data package, you will receive an email containing a QR code. This is by far the easiest way to handle installation but you will need 2 devices to be able to do this – one device to display the code and the device with the eSim in which you wish to activate.
If you do not have 2 devices to hand, then there is a manual activation option.
The manual activation code can also be found in the confirmation email you will receive after purchasing the eSim. It will also be sent to you by SMS. Once you have this, go to "Settings" then "Mobile Data" then "Add Data Plan/Add eSim" and then select "Use QR Code".
At this stage, select "Enter Details Manually" and then follow the instructions on your phone.
Other Options To Connect to the Internet in USA
In case you don't want to use an eSim or buy a local US sim, let's look at a few other ways which you can get online in the US;
Pocket WiFi has been available for several years now. Essentially, it involves purchasing a small dongle with a SIM card that can be used as a hotspot to connect your devices to the internet.
However, my experience with various WiFi providers and devices has not been positive at all. The coverage can be horribly unreliable, and when you are busy travelling it can prove challenging to remember to keep the dongle device charged.
Additionally, pocket WiFi requires a local SIM card to be inserted in order to function, so really, it may not really even be a true alternative when compared to other options available.
One option is to simply rely on "free wifi" and connected whenever you are able to. However this option is extremely limited and limiting. For example, if you are lost in downtown San Fran, there is no WiFi on the streets and your only option will be to find a cafe that has WiFi and buy a $6 dollar coffee to get the password. The US is also notorious for its lack of pubic services of any kind and this includes WiFi.
Activating the international roaming funcion on your existing SIM card may allow it to function when you reach the US. What happens here is that your provider makes a semi-shady behind-the-scenes agreement with a local carrier who proves you with data and minutes.
International roaming may allow you to access online services and use call and SMS features, but the reliability of this option varies quite a lot depending on your specific provider and destination.
Moreover, international data roaming is often prohibitively expensive – both data and call minutes are usually charged at premium rates. In my own experience, I once burned through £10 of credit in just a few hours while using data roaming. And if you're on a contract, you may be shocked to discover a bill of £200 or more from your phone company upon your return home.
Final Thoughts on Finding The Best USA eSim
By now you should know all about HolaFly's eSim USA package and whether it is the right option for you. It is easier to use, offers extensive coverage and gets you connected the moment you leave the airport.
You can visit the HolaFly eSim USA package page for yourself by hitting the button below and you wil get a 5% percent discount using our coupon code thebrokebackpacker.
---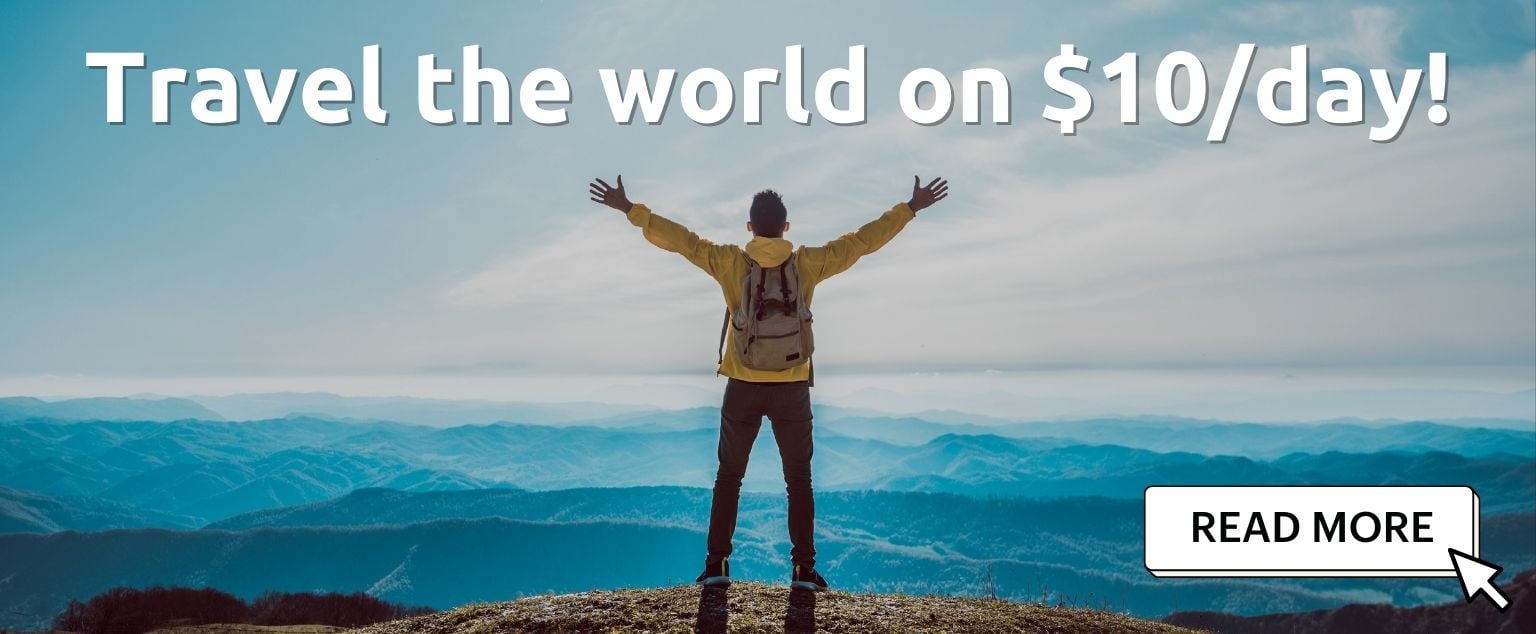 And for transparency's sake, please know that some of the links in our content are affiliate links. That means that if you book your accommodation, buy your gear, or sort your insurance through our link, we earn a small commission (at no extra cost to you). That said, we only link to the gear we trust and never recommend services we don't believe are up to scratch. Again, thank you!