With something always going on, a road trip to New England is possible at any time of the year! In New England, summers are for beach trips, fall is for the foliage, winter is for skiing, and spring is for festivals.
If you can stand the occasional poor weather – the blinding snow and sometimes uncomfortable humidity – then you'll do just fine in New England.
The climate in New England isn't always agreeable, a fact that many residents will remind you of when you're there. Winters are long and can be bitter cold and summers feel unfairly humid and short.
The weather in New England has a habit of being bipolar as well, appearing beautiful one moment only to turn to shit in a moment.
This doesn't stop New Englanders from having a good time though as they seem to have something to do 365 days of the year. They take the weather with a grain of salt, as they should, and simply say, "if the weather's no good, just wait 15 minutes (and it'll be better)."
Outside of the mountainous regions, which can have Arctic qualities, there are no huge climatic swings in New England. Overall, temperatures are relatively cool and precipitation is spread throughout the year.
What makes New England feel so cold is the Canadian winds that come down and wreak havoc. These winds penetrate to the bone and can really ruin your day.
A thermometer may read 30 Fahrenheit but with the wind chill, it could feel like 0. Be sure to bring lots of layers and a windbreaker in the winter.
Fall in New England means changing foliage, the astounding beauty of which attracts every Joe Schmoe and his family to visit. If you're on a road trip during this time, expect much higher prices and much less availability. Having said that, it's one of the best places in the world to visit in September and October, so it's worth it!
Below is a list of sample New England road trip routes. Varying from 4 to 14 days in length, they cover many of the top destinations in New England. Each itinerary provides day-by-day highlights, which are meant to give you some good New England road trip ideas.
4-Day New England Road Trip Itinerary: Boston and the Cape
4 Days: Boston and the Cape
7 Day New England Road Trip Itinerary: New England's Best Fall Foliage
7 Days: New England's Best Fall Foliage
14-Day New England Road Trip Itinerary: Ultimate New England
14 Days: Ultimate New England Road Trip
Follow the first East Coast itinerary listed here except instead of returning to Boston at the end of day 4, relax and stay the night in Cape Cod. We'll be moving on from there the next day…
Depart from Cape Cod and hit I-6, which will take you all the way to Providence, Rhode Island.
Explore the city and its architecture.
Be sure to drop by one of the many breweries and brewpubs.
Spend the night in or around Providence.
Wake up and head directly for Newport via Highway 114.
Spend the day exploring the opulent town.
Be sure to visit the many mansions and estates as well as Fort Adams in the south.
Depart when you're ready.
Drop by Narragansett for some beach time if you have time.
Stop in Old Saybrook for the night or continue onto New Haven.
Depart from your lodge and make your way north.
Head to the state capital Hartford.
Be sure to see one of the many waterfalls around including:

Wadsworth Falls
Buttermilk Falls
Kent Falls

Settle in Hartford for some culture and good partying or…
Head to Litchfield Hills for a quieter night.
Make your way up Knowledge Corridor or Housatonic Valley towards Vermont.
Be sure to drop by the Mohawk Trail in Northwest Massachusetts for some scenery and history.
Hit highway 7 and make the long drive to Burlington.
Reward your hard work today with a beer.
Spend the day exploring the Green Mountains of Vermont.
Activities include…

Climbing the Camel's Hump.
Hiking around Mt Mansfield.
Check out Smuggler's Notch.
Rafting on the Mad River.

Spend the night in Burlington again.
Depart from Burlington and head east towards Lincoln, New Hampshire via I-89.
Arrive in the White Mountains and settle into whatever lodge/campground you have booked.
Spend the remainder of the day in the mountains.
Visit…

Flume Gorge
Mt Washington
Franconia Notch
Arethusa Falls
Lonesome Lake

If you arrived early enough, considering overnighting in a backcountry campsite.
Wake up and knock off any remaining activities.
Consider doing the full-day Presidential Traverse but, full-warning, it's quite arduous.
Lay your head down for the night, preferably around a campfire with a drink.
Depart from the White Mountains and travel on Highway 302 to Portland, Maine.
You may arrive in Portland early so consider if you want to stay here or move further up the coast towards…
If you stay in Portland, visit the many maritime landmarks, trinket shops, and breweries.
Spend the day exploring Acadia National Park.
Activities include…

Taking a road trip around Mt Desert Island.
Climbing Cadillac Mountain.
Visiting Jordan Pond.
Relaxing on Sand Beach.
Walking around Bar Harbor.

Head to your lodge for the night.
Pack up and head back to Boston.
Spend the day exploring the city.
Get ready to depart that evening or the next day.
Below is a list of the best road trip destinations in New England. Study them well and decide which ones you like the most.
Road Trip to Boston
Boston is the largest city in New England and, honestly, one of the coolest cities in the entire United States. With gorgeous architecture, some of America's most important history, and hugely diverse demographics, there's little chance you'll run out of things to do in Boston.
Downtown Boston – the area with all the skyscrapers – is where you'll find the majority of the city's attractions. Notable points of interest in Boston Downtown include Fenway Park, the Trinity Church, Boston Commons, Acorn Hill, and the North End. You could easily hit all of these places in a few hours by walking.
North across the Charles River is Cambridge, home to the famously exclusive Harvard College and MIT. Both campuses are worth visiting – the former for traditional architecture and the latter for ultra-modern. The whole of Cambridge is pretty affluent, being inhabited by students and leaders in tech, but thankfully doesn't suffer from too much snootiness.
South Boston is the home of the "southies" aka those people that sound like Matt Damon from Good Will Hunting. Aside from the impressive JFK Library, there isn't a whole lot to do here besides people watch, which is, admittedly, awesome.
Finally, across the Boston Channel and next to Logan International is East Boston, which is where most of the immigrants live. These means this is one of the best places in Boston to grab food! The views ain't bad either.
While you're travelling around Boston, be sure to also get outside of the city of as well! The historical city of Concord, as well as the hallowed Walden Pond, are both worth a day trip.
Road Trip to Cape Cod and the Islands
Cape Cod is a large, prominent peninsula located south of Boston. It is an immensely popular getaway destination due in part to its extensive coastline and profuseness of quaint coastal towns.
Combined with the ever-enchanting Martha's Vineyard and Nantucket Island, both located nearby, and you have an assembly of some of the best of New England.
Cape Cod is a very large region, surprisingly so, and is broken into several districts. Because of its size, history, and prosperity, Cape Codians are very proud of their home and consider it more than just a tourist destination. There are loads of great places to stay in Cape Cod, if you fancy extending your trip!
There are several charming towns on Cape Cod that are worth visiting. Hyannis is most notable for the Kennedy Compound, which served as the holiday home for JFK and his family, as well the enormous Beech Tree on Main Street.
Fans of Kurt Vonnegut may also be interested in nearby Barnstable as it was his home for several decades. Affluent Chatham has one of the best lighthouses and local baseball teams on the Cape (Cape Codians are crazy for the sport).
Finally, Provincetown is famous for its artsy and expressive LGBT community.
Most everyone comes to Cape Cod to play in the sea as the peninsula has some of the best beaches in New England. Make no mistake, there are a lot of them too.
Stunning stretches of sand can be found at Nauset Beach, Lighthouse Beach, Sandy Neck Beach, Mayflower Beach, and pretty anywhere else along the Cape Cod National Shoreline Park. You may get lucky and even see a migrating humpback whale!
No road trip to Cape Cod is complete without a trip to Nantucket Island or Martha's Vineyard – both are among the most desirable places to visit in New England, during summer especially so.
Martha's Vineyard is full of grand residences for the rich as well as picturesque beaches. Nantucket is similar to Martha's Vineyard but smaller and quieter. You can catch a ferry to either at Hyannis.
Road Trip to Rhode Island
Rhode Island has a little bit of everything. The largest city, Providence, is often considered a good alternative to Boston, and the surrounding state offers quintessential scenery including rugged coastline, quaint townships, and, of course, the fall foliage New England is so beloved for.
Providence is the third largest city in New England. For a long time, Providence had a bad reputation for being sketchy, crime-ridden, and corrupt but, following massive economic pushes, is currently undergoing an urban renaissance. It's now a very appealing city thanks to its history with a bustling college scene, solid nightlife, and heaps of stuff to do.
Providence is a small city so getting around on a foot is a very reasonable task. Walk around and take note of the diverse architecture. Be sure to see the State House, the eclectic Brown University, the restored Arcade, and the First Baptist Church, among others, for a lesson in American architectural history.
For a languid afternoon, try visiting one of the many museums and/or parks in Providence. Certain neighborhoods, like Federal Hill, College Hill, and Downcity all offer nice urban panoramas as well. End your day at one of the many breweries in the city.
Rhode Island's other noteworthy city is Newport. An opulent town, full of mansions and elegant avenues, Newport is a prime example of New England decadence. Rosecliff estate served as a setting in the recent Great Gatsby film and its neighbors – The Beakers and Marble House – are equally grandiose.
There is a thriving art scene in Newport and jazz, in particular, is praised here. There is an awesome jazz festival at Fort Adams. Festival or not, Fort Adams is worth seeing because it is one of the most important historical structures in New England.
Newport has many beautiful city beaches including Bailey's, Easton, and Gooseberry. To see some real contenders for "best beaches in New England," head across the Jamestown Verrazano Bridge to Narragansett. If you're ever wondering where to stay in Newport, you should definitely consider staying in one of the more historic bed and breakfasts in Rhode Island there.
Coastal Connecticut Road Trip
Connecticut is an eclectic state visited often by both New Englanders and New Yorkers, the latter of which only live a short train ride away. It is a popular getaway for city folk who need a break from the grind and some time in rural New England.
With a lovely coastline, romantic countryside, and a number of dynamic cities, Connecticut is a great stop along any New England road trip route USA.
Connecticut can be broken down roughly into three parts: the coast, the "Knowledge Corridor," and the countryside. This section will cover coastal Connecticut, which is a part of Southern New England.
Driving west along Highway 95 from Rhode Island, you'll pass by some of the most beautiful beach towns in New England. Stonington is a good place to learn about the maritime history of the state – particularly at the Old Lighthouse Museum.
Old Saybrook is one of the prettiest coastal towns in Connecticut and is also a stone's throw away from Gillette Castle. On the way to New Haven is Hammonasset Beach, which is the longest and busiest beach in the state. Make sure to stay in one of the stunning cabins in Connecticut to make the most out of all this natural scenery.
New Haven marks the beginning of a long stretch of urban development that spans all the way to New York state.
New Haven is most famous for Yale University, which is arguably the top attraction in the city. Being a college town, New Haven has a great art scene and nightlife. The pizza is also particularly good in this town.
As we continue further west along 95, we'll pass by many more beautiful New England towns. There's quiet Milford, which has a great beach called Silver Sands.
Next, you'll pass through industrial Bridgeport. After that is upscale Stamford, glorified dockyard for millionaires from New York (there are some good beaches as well).
Finally, you'll end up in Greenwich, which is one of the most admired towns in New England, due in part to its beauty and close proximity to New York.
There are a ton of awesome B&Bs in Connecticut where you can stay in a historical building and enjoy that welcoming East Coast hospitality.
Road Trip through Connecticut and Massachusetts
The interior of Connecticut is dominated by the Knowledge Corridor, which hosts one of the densest collections of higher learning institutions, not to mention one of the largest populations in New England.
Travel outside this packed area and you'll find some of some of the best of New England pastoralism including traditional townships, rolling hills, and a distinctive tranquility. Visiting either on a New England road trip provides excellent insight into the region.
Let's start with the quieter section – the western part of Connecticut referred to as the Litchfield Hills. This part of the state is very rural with few inhabitants and even fewer visitors.
There are a number of beautiful New England towns here, including Kent, Cornwall, and New Milford, as well some lovely natural attractions like Kent Falls, Burr Pond, Candlewood Lake, and Mohawk Mountain. These are also some of the best places to visit in New England in the fall.
Moving along to our main destination, we first make for Hartford, Connecticut's state capital and the beginning of the Knowledge Corridor. Hartford is considered one of the great culture capitals of the region.
There are several libraries and art collections dedicated to various historical figures, including Mark Twain, spread throughout the city. Reportedly, West Hartford also has a fairly active nightlife.
Outside of Hartford are a number of parks worth visiting. Examples include Enders State Forest/Falls, Buttermilk Falls, and Wadsworth Falls.
We continue our New England road trip north on Highway 91 through the Connecticut River Valley. This is the heart of the Knowledge Corridor, a title that refers to the huge concentration of colleges and universities in the area. This corridor runs all the way into Massachusetts and terminates in Springfield.
Springfield is a great city full of Victorian architecture and some of the coolest museums in New England. Be sure to visit the NBA Hall of Fame, if you're interested in sports, as well as the Dr. Seuss Sculpture Museum, if you had a childhood.
Vermont Road Trip
True to its nickname, Vermont aka The Green Mountain State is a wild wonderland and a favorite playground for New England outdoors people. With some awesome skiing and hiking in addition to several fall foliage drives, which are among the best in New England, Vermont is a great escape from the more developed CT, MA, and RI. Here is the best opportunity to stay in a cabin in Vermont for a truly off-the-grid experience.
Starting in the south of Vermont, you'll first arrive at the mountains from which the state gets its name, the Green Mountains. A subrange of the Appalachia, the Green Mountains are home to the state's highest peaks as well as the best mountain activities.
Some of the best ski resorts in Vermont are Sugarbush, Stowe Mountain, Killington, Mount Snow, and Jay Peak. Though the slopes aren't as epic as say those in Colorado or Oregon, they still get dumped on with snow and have decent runs.
If skiing isn't your bag, why not try portions of the Green Mountain Long Trail? This extension of the Appalachian Trail is noteworthy for hitting all the range's highest peaks but is, for this reason, difficult at times.
Casual hikers and campers can also take advantage of the many free backcountry campsites and quaint bed and breakfasts in Vermont.
Other natural attractions worth visiting in Vermont are the Mad River, Quechee Gorge, Camel's Hump, and the many gorgeous lakes – most notably Lake Willoughby and Lake Champlain.
Montpellier is the state capital of Vermont though Burlington is the largest and most exciting in the state.
Burlington is famous for being a hippy town as well as drop dead gorgeous because it lies on the banks of Lake Champlain. Burlington makes for an excellent base for exploring Vermont's outdoor spaces with many quality bike paths for cycling enthusiasts.
Like any good liberal college town, Burlington has plenty of bars, and the breweries, in particular, are excellent. You ca check out Airbnbs in Vermont for cozy and comfortable stays.
Road Trip to New Hampshire
New Hampshire is very similar to Vermont in that it's mostly visited for its epic settings and free-spirited culture. With the highest peak in all of New England, Mount Washington, as well as the beautiful White Mountains, New Hampshire is another great New England road trip destination for adventurous travelers.
If you're on a summer New England road trip, then you'll obviously want to hit the trails in New Hampshire. This state has some of the best hikes in New England in addition to some decent summits.
As previously mentioned, Mt Washington is the highest peak in New England and can be summitted in a day either by foot or by cog train (that's cheating though). Be mindful of foul weather.
New Hampshire's Mt Monadnock is argued to be the second most climbed peak in the world next to Mt Fuji, but many don't count Monadnock because it has no glacier. (Mt Hood in Oregon is the second most climbed glaciated peak in the world.)
Another rewarding and arduous hike is the Presidential Traverse where you navigate across 11 of the state's highest peaks. Also consider visiting Lake Winnipesaukee, Franconia Notch, Arethusa Falls, Lonesome Lake, and the Flume Gorge.
Those on a winter or spring New England road trip will be happy to hear the skiing is also quite good in New Hampshire. Popular ski resorts include Loon Mountain, Bretton Woods, Cannon Mountain, and Waterville Valley.
New Hampshire is pretty sparsely populated and there aren't too many bustling urban centers here. There are a couple of little towns worth stopping in still.
Hanover is home to the famous Dartmouth University and is gorgeous in its own right. Jackson is a gorgeous place to stay in the White Mountains and makes for a great base. Finally, Portsmouth is one of the most historically significant towns in New England and, more importantly, has great breweries.
Road Trip on the Maine Coast
Maine will be a highlight for any New England Coast road trip! With epic seascapes and even more epic seafood, Maine has a lot to offer.
Many people have fallen in love with Maine's coastline, too many perhaps. Coastal Maine isn't exactly hidden these days and so anyone on a summer road trip in New England will have to deal with large crowds.
You can definitely get off the beaten path in Maine but that is a topic that we will be discussing in the next section.
Driving from Portsmouth, NH, you'll head north on the 95 to Portland, Maine, catching glimpses of the shoreline along the way. You'll pass by several of Maine's best beaches and towns including York, Ogunquit, Cape Elizabeth, and Goose Rocks. Upon arriving in Portland, you may think that it's a small coastal town but is, in fact, the largest "city" in the state.
Portland is one of the best places in New England, ridiculously charming and full of quaint little attractions. You'll learn a lot about its maritime history at the Old Port and also be afforded the opportunity to shop for artisanal souvenirs. The seafood is obviously excellent in Portland and the beer is especially delicious if not abundant.
Moving on from Portland, we continue our New England coast road trip deeper into the state. Driving on the 1 you'll have lots of opportunities to visit the coast. Boothbay is an elegant destination, Camden is gorgeous, and Popham Beach is arguably one of the best beaches in New England.
Our ultimate destination is Acadia National Park, the only national park in New England. It is a superlative place with some astounding scenery, not to mention some of the best hikes in New England.
Spend the night in the charming seaside town of Bar Harbour, where you'll get to try Maine's famous cold lobster roll. Then go for a drive around Mt Desert Island, the island on which Acadia is located, and then explore local sites like Jordan Pond and Sand Beach. Note that you'll have to pay an entry fee for Acadia.
Below is an overview of the Great North Woods of New England, arguably the wildest place in the Northeast. Those with the will and proper transport will be rewarded with virgin woods, pristine rivers, and an abundance of local wildlife.
Great North Woods
The Great North Woods is one of the quietest, most underdeveloped, and most beautiful places in New England. It refers to the extremely wild and untouched woodlands of northern New Hampshire, Vermont, and Maine that separate New England from Canada.
With little, if any tourist infrastructure, the Great North Woods should be an awesome adventure for anyone looking for a proper USA backcountry experience on their New England road trip.
There are a fair bit of activities in the New Hampshire part of the Great North Woods. Many of New England's best waterfalls are in this region including the spectacular Beaver Brook Falls. There's a very complex and thorough network of trails here as well that penetrates deep into the woods.
You can drive to Great North Woods in Maine from New Hampshire via Highway 16 and pass some excellent scenery along the way. This area is one of the best places to visit in New England in the fall because of the spectacular foliage. Be careful of moose though! These giants will run into the road sometimes and seriously ruin your car.
Maine's North Woods is expansive and is probably the most remote part of New England. It is, in fact, so out-there that certain counties like Aroostook are not even officially incorporated into the state and so have no "official populations."
Stories of the wood's frightful and fantastic inhabitants still circulate to this day as well, like that of the vengeful wendigo or of the murderous ding-balls.
Interior locations like Baxter State Park and Mt Katahdin are the most "accessible" places in Maine's North Woods. Surrounding these is 100 Mile Wilderness, which is often visited by ACT hikers. If you want to travel further than these locations you may need a 4×4 as paved roads are no longer guaranteed.
If you can make it, the Allagash Wilderness is one of the great river adventures in America. Navigable only by canoe or raft, there is nothing out here besides moose, fish, and untouched landscapes.
A road trip through New England ain't going to be cheap, folks. With the high costs of living and high demand, New England has some of the steepest hotel rates and dining prices in the USA.
That's no reason not to visit New England in the first place though! You have us, after all. 🙂
We at The Broke Backpacker are constantly looking for new ways to save on travel and have a whole repertoire of useful tips to share with y'all. Even if we are unable to travel for $10/day like in our favorite countries (let's be real here), we can at least help you minimize expenses to the utmost degree.
The average daily budget for a New England road trip is between $200-$250 – this includes gas, a rental car, lodging, food, drink, and entry fees.
On any road trip, New England or otherwise, the largest cost will be gas. This expense will always sneak up on you because it can be difficult to properly gauge how much you will actually use.
Lodging is also expensive in New England. Try and camp out as much as possible to lower your daily budget significantly. Take advantage of the cheaper public campsites and occasional backcountry site, which are sometimes free. Stay in hostels as well – they're not so bad in New England.
Food costs are something you can control as you will have the option of cooking cheaply at home or the campsite. Dining is expensive in New England so be picky about how many lobsters you eat and clam bakes you attend.
Below is a breakdown of the average costs of a road trip in New England.
Average Costs of a New England Road Trip
Best Places to Stay in New England on a Budget
Camping in New England
Camping in New England is either done on public land, private land or in the backcountry. Each type offers different sorts of amenities and at different prices.
Private campgrounds usually have more amenities and can accommodate more types of campers. RV parks, hookup sites, and other sorts of demanding camping (we hesitate to use the word "glamping") are usually found at private camps.
Private camps usually have lots of communal facilities like a kitchen and showers. Because of their greater comfort, private campgrounds are usually more expensive.
Camping on public land, run either by the state or the feds, is usually more basic. Electricity is possible as is the occasional shower but don't expect the resort-like services that private campgrounds have. Fortunately, prices are far more reasonable at public campgrounds.
Both public and private campsites fill up quickly in the fall. Many take reservations though and we suggest you do this if you're going on a fall foliage road trip in New England.
Backcountry campsites, being located on either private or public land, are harder to access but have the benefit of being extremely cheap if not totally free. These campgrounds usually require a hike or maybe a water taxi to reach, which makes them difficult and unattractive for the average camper.
The backcountry campgrounds are also very primitive, often with no restrooms and maybe running water. For the intrepid, these campgrounds can be very ideal as they're super quiet, wild, and, as previously mentioned, usually free!
Backcountry campsites are usually found in the mountains, around the lakes, and on the remote islands of New England. Use this search engine for a compendium of free camping in New England.
Always have of plenty of powerful bug spray and mosquito repellent on you. Mosquitoes are a plague in the summer. Be sure to also wear long clothing to protect yourself from ticks when hiking in the backcountry. Local ticks often carry Lyme Disease, which is an autoimmune disorder with no cure.
Renting a Car or Campervan in New England
Renting a car is the most popular way of getting around New England. There are a myriad of car rental agencies here that offer varying deals and varying models.
To find the best rental car deal in the USA, use search engines that compare the prices from individual companies. We personally like using rentalcars.com as they've never failed to give us a great price.
You can also rent and travel in a campervan, which means you don't have to worry about packing camping gear. You will have to empty and refill the various wascampete and water tanks though, which will require a visit to the proper facilities. RVs also cost more to rent, use more gas, and demand higher prices at campgrounds. We suggest booking a campervan with Outdoorsy as they usually have a good selection and good prices.
Make sure you also purchase a RentalCover.com policy to cover your vehicle against any common damages such as tires, windscreens, theft, and more at a fraction of the price you would pay at the rental desk.
The roads in the Northeast are generally very good and a sedan or economy car should deliver you to most of New England's top destinations. Only in the most remote portions of the Great North Woods, will the roads be so bad that you need 4×4 or at least high clearance.
If you're on a road trip in New England during the winter and want to go to the mountains, you will definitely need all-wheel or 4-wheel drive.
Getting Insured for a Road Trip through New England
Concerned about staying safe in the USA? Well don't be! Just make sure you're insured, and you drive carefully.
World Nomads' mission is to support and encourage travellers to explore their boundaries. They offer simple & flexible travel insurance, and safety advice to help you travel confidently.
They've been doing it since 2002 – protecting, connecting, and inspiring independent travellers just like you.
Get a quote below or read our in-depth review!
World Nomads provides travel insurance for travelers in over 100 countries. As an affiliate, we receive a fee when you get a quote from World Nomads using this link. We do not represent World Nomads. This is information only and not a recommendation to buy travel insurance.
New England is no doubt one of the most idyllic regions of the US. Quaint coastal towns and some of the best foliage in the country are but two reasons to take a road trip here–but there are so many more.
Hopefully, you now feel more prepared on where to go and what to do on YOUR New England road trip.
But rest assured that regardless of which spots you're bound to find beauty, history and a whole lot of delicious seafood.
So what are you waiting for? The open, rural roads of New England awaits!
Updated February 2023 by Samantha Shea
---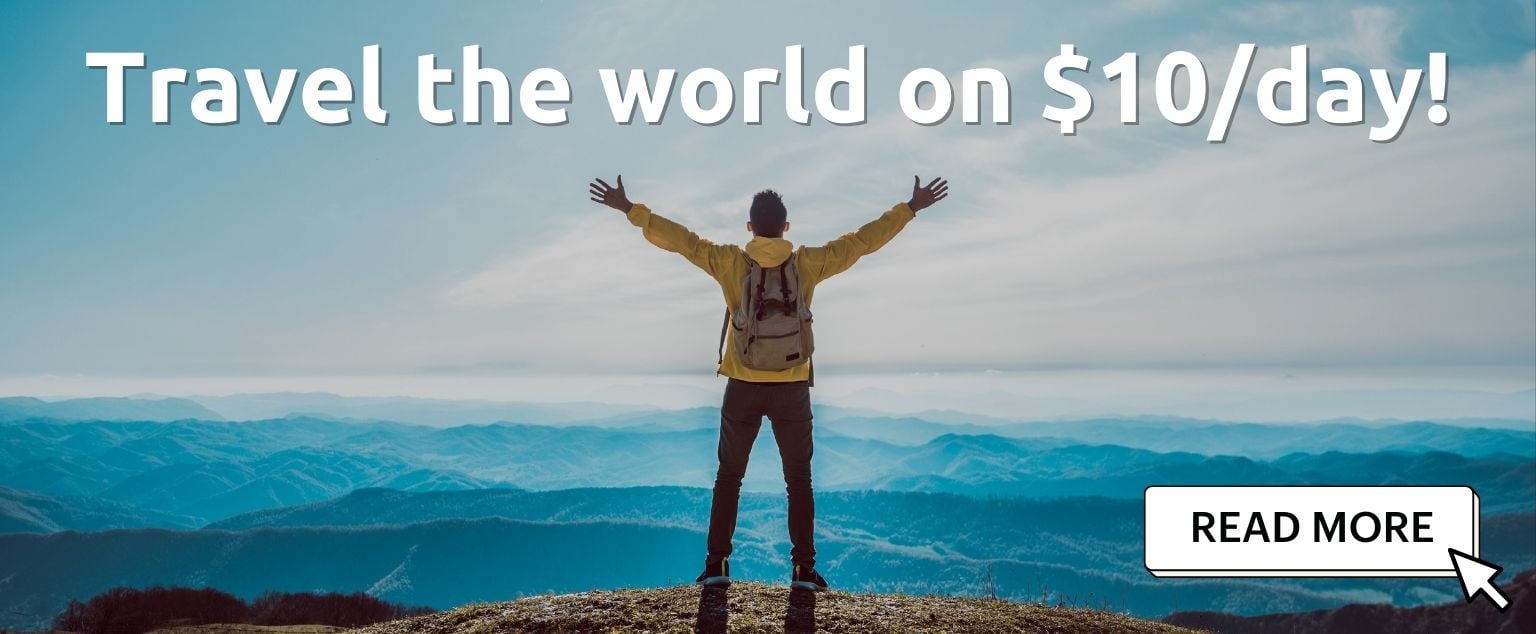 And for transparency's sake, please know that some of the links in our content are affiliate links. That means that if you book your accommodation, buy your gear, or sort your insurance through our link, we earn a small commission (at no extra cost to you). That said, we only link to the gear we trust and never recommend services we don't believe are up to scratch. Again, thank you!