Boston is the capital of, and largest city, in the state of Massachusetts. Boston was founded all the way back in 1633 making it one of the oldest cities in the United States, and it played a very crucial role in the American Revolution. You can learn all about its fascinating and important history during your weekend in Boston.
Planning a trip to Boston has never been this easy! The thriving port city has a myriad of exciting activities to take part in, as well as a multitude of sightseeing attractions.
If you're up for the hustle and bustle of city living, with the peace and tranquility that comes with staying by the seashore, then a Boston visit is on the cards!
Here's everything you need to know, to create your very own Boston itinerary!
If you're wondering when to visit Boston, the answer is: there's no time like the present! But there are certain weather patterns at different times of year that might suit your schedule best.
The most popular time to travel to Boston is between June and October. The weather is warm and there are plenty of outdoor festivals, football games and other exciting entertainment options to take part in!
From November to February Boston gets very cold, but if you can stomach it you'll have plenty to celebrate! You'll get the chance to enjoy reduced prices of accommodation, tours, and activities around the city, which is a major plus if you're on a budget! Just remember to pack warm clothes as you're sure to need them this time of year.
Between March and May is Boston's springtime. The weather starts to warm (ever so slightly), but you can still enjoy discounted rates and peace and quiet at the many Boston attractions. If you're a little wary of the weather, just take a few Boston walking tours as they're sure to get your heart pumping in no time!
Looking for accommodation can be a tough job, so we're going to make your life a little easier by telling you about the best place to stay in Boston!
South Boston is a great place to stay, especially if you're a first time visitor to this wonderful city. The neighborhood hugs the bay and is home to the scenic waterfront! The waterfront is a stretch of land about 1-mile long, where Bostonians walk their dogs or go for romantic strolls in the evening.
In recent years, the neighborhood has experienced an influx of young professionals, so expect the days to be quiet and the evenings to be abuzz with activity and youthful cheer!
Jamaica Plain is a very diverse neighborhood, where everyone who aspires to be different tends to stay. You'll find hipsters of every variety staying in this old and quaint neighborhood! Jamaica Plain is home to Jamaica pond, which is a large urban park, perfect for those looking to get out of the hotel for a jog or even a leisurely stroll.
Davis Square could be considered one of the most happening neighborhoods in town. The neighborhood is home to a lively mix of students, young professionals, and old-timers who still like to party! You'll find a multitude of restaurants and cafes, bustling with a community of thriving individuals.
Need to know to where the best hostels in Boston are? Here are our top accommodation picks for your Boston trip itinerary!
Best Hostel in Boston – HI Boston
HI Boston offers an incredible communal setting that leaves you feeling refreshed to start touring Boston every morning! After indulging in a free breakfast at the hostel, be sure to play pool and engage with your fellow travelers. With a great central location, there's no better hostel to add to your Boston itinerary!
Spack dab in the heart of Back bay is this astonishing home that offers one of the most comfortable stays in the city. It's definitely one of the best Airbnbs in Boston. Located on the lively street of Newberry, you have access to the most premier shopping in the city and the award-winning restaurants you've only seen on tv. Speaking of food, the kitchen is small but does have everything you need to cook a quick meal, but being in the popping neighborhood, you will most likely be enjoying all the cafes he neighborhood has to offer anyways.
Best Budget Hotel in Boston – YOTEL Boston
This wonderful hotel is located in Boston waterfront and offers a rooftop terrace with panoramic views of the city! Guests can indulge themselves at the on-site restaurant that serves absolutely delectable dishes. Make sure you make use of the on-site fitness center and take a visit to the many nearby Boston attractions!
This historic hotel is located in Bostons' iconic Back Bay area. The Eliot Suite Hotel is elegant and offers many perks, such as the on-site sashimi bar! Guests can also enjoy free access to the sports club and business center that provides a constant flow of entertainment for visitors to the hotel.
There are a hell of a lot of things to do in Boston. In order execute your Boston itinerary, you're going to need to know how to get around!
When traveling through a few neighborhoods, taking the commuter rail is a great option! It travels around the outskirts of the suburbs, giving you access to a few different areas. It's also a fairly cheap option, and possibly the best way to tour Boston.
Taking the bus is a very common way to get around the city. It's perfect for intercity travel and is always decently priced. There are also extensive late-night routes for those still out and about in the early hours.
BlueBikes is a bicycle sharing system with over 100 stations and over 1000 bicycles throughout the city. If you're looking for an easy way to get around while staying active, this may be the way to go. You can purchase a 24-hour card that gives you access to bikes all around the city for a day.
Of course, taking a taxi around the city is always an option, although traffic does tend to be an issue in rush hour, so be careful of the times you choose to take this form of transport. Taxis are also more expensive than other forms of transport, so we wouldn't recommend it if you're on a budget.
Boston Public Garden| Boston Pond | Isabella Stewart Gardner Museum | Trinity Church | Little Italy
If you're only spending one day in Boston, it's important to hit some of the most popular tourist attractions in Boston. You'll spend the day strolling through the Boston Gardens and taking a ride in the famous swan boats, before checking out an art museum, Trinity Church and finally exploring Little Italy!
Day 1 / Stop 1 – Stroll Through the Boston Public Garden
Why it's awesome: A large garden located in the heart of Boston, which is also the perfect place for a morning stroll.
Cost: Free!
Food nearby: The Friendly Toast Restaurant is a local favorite for those looking for early morning breakfast! After a stroll in the gardens you're sure to have worked up an appetite, so be sure to try their delicious French toast or their incredible gluten-free pancakes!
Boston Public Garden is the oldest public garden in America, giving it a very old-timey feel. A Victorian bridge crosses the pond, and intricate statues are scattered around the lawns.
There is a series of paths that wind their way through the lawns, providing visitors with a wonderful view of the English-style garden. There is a formal garden area that was planted by the city in an attempt to make the garden even more appealing than it already is. The flowers planted blossom throughout the year to create a beautiful show.
The pond that acts as the centerpiece for the public gardens is home to a great number of ducks in the warmer seasons, as well as a few swans. There are even swan boats that have become a very popular tourist attraction in Boston during the summer.
While going for your morning stroll in the public gardens, be sure to look out for the Equestrian statue of George Washington, which is a very interesting piece that seems to have gained popularity over the years.
Day 1 / Stop 2 – Ride on the Pond
Why it's awesome: There are many ways to enjoy the pond, depending on what time of year you decide to visit Boston.
Cost: Adults USD $4 and Children USD $2.50
Food nearby: Saltie Girl is a highly unique restaurant that has become a favorite amongst the locals. They serve incredibly fresh seafood in a diverse range of dishes, and boy do they do it well! The atmosphere is also lovely.
After strolling around the Boston Public Gardens, you're sure to be in need of a ride around the pond. Since 1877, there have been boats that sail the pond that are adorned with a swan body at the back of the boat.
If you decide to go for a ride, you'll hop in the boat and be paddled around the pond by a tour guide who sits comfortably in the swan part of the boat. This can be a very peaceful and fun experience for the whole family!
Unfortunately, the boats are only in operation during the summer months. But that doesn't mean that in winter you miss out on all the fun. The pond is only 3 feet deep, so it freezes over easily in winter and makes for the perfect ice rink.
Be sure to take a skate on the ice if you do happen to be staying in Boston during the colder months.
Day 1 / Stop 3 – Visit the Isabella Stewart Gardner Museum
Why it's awesome: The Isabella Stewart Gardner Museum is a woman's personal collection of artworks that she and her husband collected throughout their lives.
Cost: USD $15
Food nearby: Wahlburgers is a famous burger joint starter by Mark Wahlberg and his brothers. They serve deliciously meaty burgers as well as a multitude of other delectable main courses. Be sure to try their spiked milkshakes if you'd like a creamy treat to get your buzz on!
The Isabella Stewart Gardner Museum is housed in the personal home of Isabella Stewart Gardner and shows off her personal collection of incredible artworks.
In the museum, you'll find artworks from famed artists such as Botticelli, Titian, Fra Angelico, and John Singer Sargent, as well as many others.
When Isabella passed away in 1924, she instructed in her will that her house should be opened to the public as a museum. Unfortunately, in 1990 there was an art theft at the museum and 13 paintings were stolen. Amongst them were artworks from Rembrandt and Vermeer, as well as 11 others that were never recovered.
There is also a beautiful garden in the center of the museum, which is a lovely place to sit and relax, as well as taking a photo under the luscious vegetation.
Isabella was a Boston Red Sox fan, so anyone wearing Red Sox paraphernalia when visiting the museum gets a discounted entry fee. Discounts will also be given to anyone named Isabella!
Day 1 / Stop 4 – Visit Trinity Church
Why it's awesome: The original Trinity Church was built in 1733 but was burnt down in the famous Great Boston Fire. The current version was built shortly afterward to replicate the original.
Cost: USD $10
Food nearby: Eataly Boston is a fantastic collection of indoor restaurants that provides you with a wonderful selection of delicious Italian food. With one communal dining area, visitors can all get their meal from a restaurant that suits their preferences whilst still dining together. Expect a selection of wonderful pasta dishes, seafood delights and a wide selection of delicious comfort food.
Trinity Church is the first Romanesque style building to be built in Boston and makes a real statement in its surrounding area. The church is still operational to this day, as people go to worship every Sunday!
For a small entrance fee, you'll get the opportunity to tour this Boston landmark and see the incredibly intricate architecture that makes this building so great!
The building is built in the shape of a Greek cross, which was truly unique for its time, and it features murals by the famed artist John La Farge. The stained glass windows were done by various different artists but remain a prominent feature of the beautiful church.
Trinity Church consistently ranks in the top 10 for America's most significant architecture and is a wonderful sightseeing adventure.
If you're a fan of statues, ornaments, paintings, and intricate architecture, be sure to add this amazing activity to your Boston itinerary.
Day 1 / Stop 5 – Take a Walk Through Little Italy
Why it's awesome: Little Italy is the oldest inhabited area in Boston and has the same feel as a quaint cobbled street in Italy.
Cost: Free to explore!
Food nearby: La Famiglia Giorgio's Restaurant is a family-friendly restaurant that serves delectable Roman cuisine in healthy portions! If you're looking for a wonderful mix of Italian seafood dishes and other hearty meals, then this is the perfect restaurant for you to visit during your time in little Italy. Be sure to add this wonderful restaurant to your Boston itinerary! If you have more time, you could even take a food tour of Little Italy in Boston!
Taking a stroll through the cobbled streets of Little Italy is one of the most amazing Boston points of interest. Many of the buildings in this area were built during the late 1600s and early 1700s, so they're lots of fun to look at and to explore.
In the early 20th century, the area experienced an influx of Italian immigrants and remains the most popular place for Italians to frequent in the city.
The neighborhood has maintained its Italian character over the years and is now home to a variety of Italian restaurants, bakeries, and vendors.
On the last weekend of August every year, the area hosts The Feast of All Feasts, where you can experience vendors lining the streets selling wonderful smelling and tasting delights. If you're not in the area during this time, there are still plenty of tasty treats for you in the surrounding restaurants and from vendors in the area.
Bunker Hill Monument | USS Constitution Museum | Museum of African American History | Greenway Carousel | Boston Common
If you're spending 2 days in Boston, you're going to need more activities. You'll climb a monument, visit two museums, ride a very unique carousel and end the day in Boston Common.
Let's dig into day 2 of your 2 day itinerary in Boston!
Day 2 / Stop 1 – Climb Bunker Hill Monument
Why it's awesome: Bunker Hill was where the first battle between colonial and British forces took place in America.
Cost: Free to visit!
Food nearby: Monument Restaurant and Tavern serves delicious and unique brunch meals that will fill the hole in your stomach created by the invigorating climb to the top of Bunker Hill Monument. Enjoy a variety of comfort food options in a cozy setting that allows you to sit back and relax while indulging in your meal.
The Bunker Hill Monument was built in remembrance of the first bloody battle between colonists and the Britsh forces and stands an impressive 67 meters tall. After picking up a free climbing pass at the bass of the monument, you'll be able to climb right to the top, which provides spectacular views of the beautiful city!
At the base of the monument, you'll see a metal statue of Colonel William Prescott, who was the leader of the rebel forces. He was the one who gave the famed instructions "Don't fire until you see the whites of their eyes".
Although the British won that battle, it was a significant one that proved how much damage the rebels could inflict on them.
Climbing the monument is an activity you simply must add to your Boston itinerary as you'll get the chance to enjoy panoramic views of the city below. Be sure to take your camera along for this activity as the sight is incredible!
Day 2 / Stop 2 – Visit the USS Constitution Museum
Why it's awesome: The USS Constitution is the oldest commissioned naval vessel in the world that is still afloat.
Cost: USD $10 – USD $15
Food nearby: Brewer's Fork is a cozy and rustic restaurant that serves delicious wood-fired cuisine. The pizzas are fantastic and the other dishes are very comforting! It's the perfect place to stop off for lunch before heading to the next activity on your Boston itinerary!
The USS Constitution was commissioned by President Washington and set sail to the high seas in 1797. The ship is best known for defeating five British warships in the war of 1812. The ship now sits in the naval yard, and contains a whole host of wartime and maritime memorabilia, and serves the public as a museum.
Visitors are allowed to board the ship and explore the decks as well as take photos onboard.
The wooden-hulled ship is known lovingly by Bostonians as Old Ironside and matches the old-timey feel of Boston city as a whole.
If you care for a stroll around the navy harbor, it's always an educational experience and is one of the best places to visit in Boston. You can take a guided tour of the harbor, or venture out on your own. Either way, you'll have a learning experience second to none.
Day 2 / Stop 3 – Explore the Museum of African American History
Why it's awesome: The Museum of African American History is an informative museum that gives you the opportunity to learn about slavery and segregation in Boston.
Cost: USD $10
Food nearby: The Paramount serves American style comfort food in a cafe style diner that has a wonderful atmosphere. Tuck into a pancake stack, fluffy french toast or a juicy burger that will tantalize your taste buds.
The building in which the Museum of African American History is housed was built in 1835 as Abiel Smith School and was the very first public school in Boston for African American children.
It was used for this purpose for twenty years until in 1855, when African American children were integrated into all public schools.
The museum not only shows what the school was like when it was in operation but also what life was like as an African American individual during the 1800's.
If you're interested in the history of oppression in the city, then this museum is a must-see on your Boston itinerary.
The museum is part of the Black History Tour that is run in Boston, so if you're planning on taking the tour, then give this activity a skip on the 2nd day of your Boston itinerary.
Day 2 / Stop 4 – Ride the Greenway Carousel
Why it's awesome: The Carousel is located in the Tiffany & Co Foundation Grove and is a fairly new addition to the grove.
Cost: USD $15
Food nearby: Fogo de Chao Brazilian Steakhouse is an upscale restaurant that serves a wonderful variety of delicious Brazilian cuisine. They specialize in meat dishes but also have a fantastic selection of vegetarian meals. If you haven't tasted Brazilian cuisine, this is the perfect place to try it for the first time, so be sure to add this tasty experience to your Brazilian itinerary.
The Greenway Carousel is an activity that's not only for kids but for adults too! The carousel contains a variety of different animals that you can ride, all of which are native to Boston. This makes the experience all the more unique and educational.
You can find lobsters, harbor seals, owls, grasshoppers, bunny rabbits, and eagles, as well as a whole hoard of other animals.
The carousel was designed with adults and children with physical disabilities in mind. So you'll find it's very easily accessible and has many features that make it a more inclusive experience.
Unfortunately, the carousel only operates on Fridays and Saturdays, so it's great for a weekend in Boston, but you can visit on any day just to see what it looks like. Each animal on the carousel is a work of art, and worth going to see whether it's on or not.
Be sure to take your camera along for this activity.
Day 2 / Stop 5 – Stroll the Boston Common
Why it's awesome: The Boston Common is the oldest park in America as it's been in use since 1634.
Cost: Free!
Food nearby: Pho Basil serves a mix of authentic Thai and Vietnamese cuisines. They serve a multitude of Vegetarian, Vegan, meat and fish dishes, so there really is something for everyone's taste buds and dietary requirements. The meals are served in a generous portion which you'll be very grateful for after a day of exploring and adventuring.
This 50-acre park is one of the most popular Boston landmarks as it's visited by locals and tourists daily. We recommend visiting the Boston Common in the early evening when locals are on their way home from work, and often stop for chat or a vendor meal in the park.
The Boston Common was once a cow pasture, and then a British camp, before becoming an execution ground. Luckily for us, the area is a lot calmer now and has been used as a public park for almost 400 years.
The area is often used for public speeches, gatherings, protests, and concerts. Some of the most notable speakers to give a speech at the park were Martin Luther King Jr and Pope John Paul II.
This park is one of the stop-offs in the Freedom Trail, so you'll see plenty of tour guides dressed in revolutionary period clothing.
Freedom Trail | Black Heritage Trail | Boston Harborwalk | Harvard Yard | Mapparium
If you're spending 3 days in Boston, you're going to need a few more activities! Here's what to do in Boston if you're staying for a few more days!
Walk the Freedom Trail
5-mile walk
16 historically significant sites
Free!
The Freedom Trail is a wonderful activity to take part in during your time in Boston. Although there are many guided tours that take you along the Freedom Trail, it's easy enough to take the tour on your own.
A series of bronze markers are embedded in the sidewalk, which point you in the right direction and allow you to follow them all 2.5 miles!
Along the way, you'll get to stop-off at 16 historically significant sites, where you can learn a little more about the cities past before continuing along the route. The great part about taking a self-guided tour is that you decide where you'd like to spend the most time. You can also take a break to enjoy lunch at a restaurant or street-food vendor of your choice.
Most of the stops along the route are free to visit, which makes this great value for money as you'll only have to pay admissions at 3 of the 16 sites (Paul Revere House, the Old South Meeting House, and the Old State House). If you're on a tight budget, you can give these places a skip.
If you're a history lover, then this activity simply must be added to your Boston itinerary!
Black Heritage Trail
Boston walking tour
5 mile walk
Beacon Hill neighborhood
The Black Heritage trail leads you down a 1.5 mile trail where you'll get the chance to visit some of the most significant places in Boston relating African American history. The Beacon Hill neighborhood was home to Boston's black population before the civil war.
After the civil war, the African American people staying in Beacon Hill were integrated into the rest of the city with all the other Bostonians.
Along the trail, you'll visit the 54th Massachusetts Regiment Memorial which is situated in the Boston Common. You'll also visit the African Meeting House, which was a secret meeting place for African American individuals before the civil war.
You'll then visit the Lewis and Harriet Hayden House which is the home of the famed abolitionists. There you'll learn about the plight of African Americans who were fighting for their rights. You'll visit a few more sights, including the first public school for African American children.
There are tours that can lead you along the trail. These take place a few times a day and may offer extra insights into the past, however it is easy enough to take yourself on the trail if you'd like to save some cash!
Take the Boston Harborwalk
47 miles long
Stunning views
Activities along the way
The Boston harborwalk is something you have to do while you're in the wonderful city! Although the walk is rather long and you probably won't be able to walk all the way (especially in one day), you could hire a bicycle, or just complete part of the walk on foot.
It's a wonderful way to end off the day, walking along the seaside while the sun sets. There are also plenty of activities to take part in along the way if you'd like to make a day of it.
While you enjoy stunning views of the city and the sea, be sure to stop at the USS Constitution, the Boston Tea Party Museum, the New England Aquarium, and the Institute of Contemporary Art.
End your day of exploring at Castle Island, a piece of Boston that juts out into the ocean and contains many of the best restaurants, cafes and high-end shops in the city.
If walking that distance seems a little intimidating, why not take a boat ride or a cruise along the shoreline to experience the route from a different perspective. If you're spending more than a week in Boston, be sure to complete the route before you leave as it's quite an accomplishment! It will leave you with some great memories and magnificent views etched into your memory.
Explore Harvard Yard
The oldest part of Harvard University
The central hub of Harvard
Surrounded by attractions
The Harvard Yard is the central hub of the university, and is a great place to pick up on the atmosphere of this incredibly diverse school. Here you'll find students playing outdoor games, whether it be a game of frisbee or a quieter game of chess.
In the Harvard Yard, you'll see the John Harvard Statue to commemorate one of the founders of the university in 1638. The statue is made of bronze and serves as an integral part of the yard.
The Harvard Yard is the oldest part of the university and is surrounded by the Harvard library as well as the Memorial Church. The area opens up into the Harvard square, which consists of restaurants, bars and shops which are continually filled with cheerful students from the university!
You can roam this area of the campus as you please, and explore the different buildings that make up this wonderful university. Guided campus tours are lead by the students of the university at different times throughout the day. However, you can easily take yourself on a self-guided tour of the area!
See the Mapparium
See the world globe without distortion
Built in 1935
Three-story map
The Mapparium can be found in the headquarters of the Christian Science Monitor. It's a huge glass globe the size of a three-story building. To view the globe, you step inside and view it from the inside.
The Boston Mapparium is the only place in the world where you can see the entire globe without a distorted perspective. If you stand in the middle of the floor, your eyes will be equidistant to every point on the map, allowing you to see the globe for the first time, as it really is.
The globe was built in 1935 and lights up so that you're able to see each point accurately. The perfect spherical shape of the globe allows this masterpiece to be a whispering gallery too. If you whisper into one side of the globe, another individual will be able to hear you at the opposite end of the globe.
In order to enter, you'll have to take a guided tour which takes place every 20 minutes. Be sure to check the tour times before venturing out to the awesome Boston attraction.
If you're a fan of geographical artifacts, this is a wonderful thing to do. Although some of the names of the countries are a little out of date, you'll still find it to be very geographically accurate!
For the most part, Boston is a fairly safe place. However to pass a safe vacation in Boston you should excercise some precautions. In recent years, theft has become a bit of a problem in recent years so it's important not to avoid "run down looking" neighbourhoods.
Crime tends to increase at night in quiet areas, so be sure to stick to the more populated areas if you find yourself out and about during the evening.
Smoking in Boston is forbidden in most areas! To ensure you don't get into trouble with the law, make sure you don't start lighting up just anywhere. There are actually only a handful of places you're allowed to smoke, so be sure to check for a sign stating you're allowed to smoke before lighting that cigarette.
If you're visiting Boston in winter, it's important to be prepared. Bring shoes with rubber soles and warm jackets as it can snow at any time during the winter months. You don't want to get caught in a sleet storm unprepared!
Don't Forget Your Travel Insurance for Boston
World Nomads' mission is to support and encourage travellers to explore their boundaries. They offer simple & flexible travel insurance, and safety advice to help you travel confidently.
They've been doing it since 2002 – protecting, connecting, and inspiring independent travellers just like you.
Get a quote below or read our in-depth review!
World Nomads provides travel insurance for travelers in over 100 countries. As an affiliate, we receive a fee when you get a quote from World Nomads using this link. We do not represent World Nomads. This is information only and not a recommendation to buy travel insurance.
If you're spending a little more time in this wonderful city, you should consider taking a few day trips from Boston. Here are a few of our favorite day trips that you should be adding to your Boston itinerary!
Boston Duck Tour
The Duck is a unique amphibious vehicle that allows you to discover Boston from a completely different perspective. A duck is a vehicle that was used during World War II to travel on both land and in the water.
You'll start off touring the historic streets of Boston before plunging into the Charles River, where you'll enjoy an 80-minute tour of the city. Along the way you'll get the chance to learn about the unique heritage of the city that gave birth to freedom in America.
All this while enjoying splendid views of the city from the perspective of the water!
Guided Tour of Fenway Park
Fenway Park is home to the beloved Boston Red Sox Baseball Team. On this guided tour, you'll learn about the stadium which is now over 100 years old and about it's famous home team.
You'll learn about the many unique features of the Fenway Park Stadium and about the careers of some of its very best players. You'll also browse the stadiums 170,000 artifacts and over 150,000 photographs.
If you're a sports fanatic, this tour is the perfect one for you while you're visiting Boston.
The Boston Tea Party Interactive Day-Trip
During this Boston day-trip, you'll get the opportunity to go back in time, and learn about the Boston Tea Party, which triggered the American Revolution. The Boston Tea Party was a protest against unfair taxes, so you'll get the chance to throw tea overboard to recreate the actions of the sons of liberty.
Along the way, you'll see holographic characters that will teach you about the events that triggered the American Revolution. You'll also explore a replica of 2 of the Tea Party Ships that belonged to the Dutch East India Company.
Boston Guided Trolley Tour
On this trolley tour, you'll travel past 120 of the best sightseeing highlights in Boston. You'll travel through Beantown from Little Italy, all the way through to the waterfront. Be sure to take an amble around the waterfront as there are a myriad of awesome restaurants and wonderful shops to explore.
You'll be able to stop for photos at any point along the route, so be sure to bring your camera along for this adventure!
You'll follow along the freedom trail, stopping off at many of its main attractions before the tour comes to an end.
Martha's Vineyard Day Trip and Island Tour
Take this day trip from Boston that gives you the opportunity to travel to Martha's Vineyard without the hassle of booking land and ocean transport.
On the tour you'll see the homes of many famous celebrities, a gingerbread house and America's oldest carousel. All of which are great sightseeing opportunities.
Enjoy magnificent views as you travel through the water to the wonderful island. You'll visit all 6 towns on the island before hopping back on a ferry and heading back to Boston. The tour is all-inclusive so snacks and lunch will be provided during the day.
Find out what people want to know when planning their Boston itinerary.
Conclusion
Boston being one of the oldest cities in the United States has so many heritage sights to see and history lessons to learn. Although the city does have a dark past, Boston is also the birthplace of freedom in America.
Boston leaves little for the heart to desire as it provides sea-side views, as well as a vibrant city life that is comparable to that of the hustle and bustle of New York.
Stroll through the waterfront in the morning and spend the evening exploring the thriving nightlife in Boston, before heading back to one of the best places to stay in Boston.
No matter what your vacation preferences are, this holiday is sure to blow your mind and keep you coming back.
So what are you waiting for? Start booking the most exciting tours in Boston for your travels! Can you hear it? The hustle and bustle of Boston's city life is calling your name!
---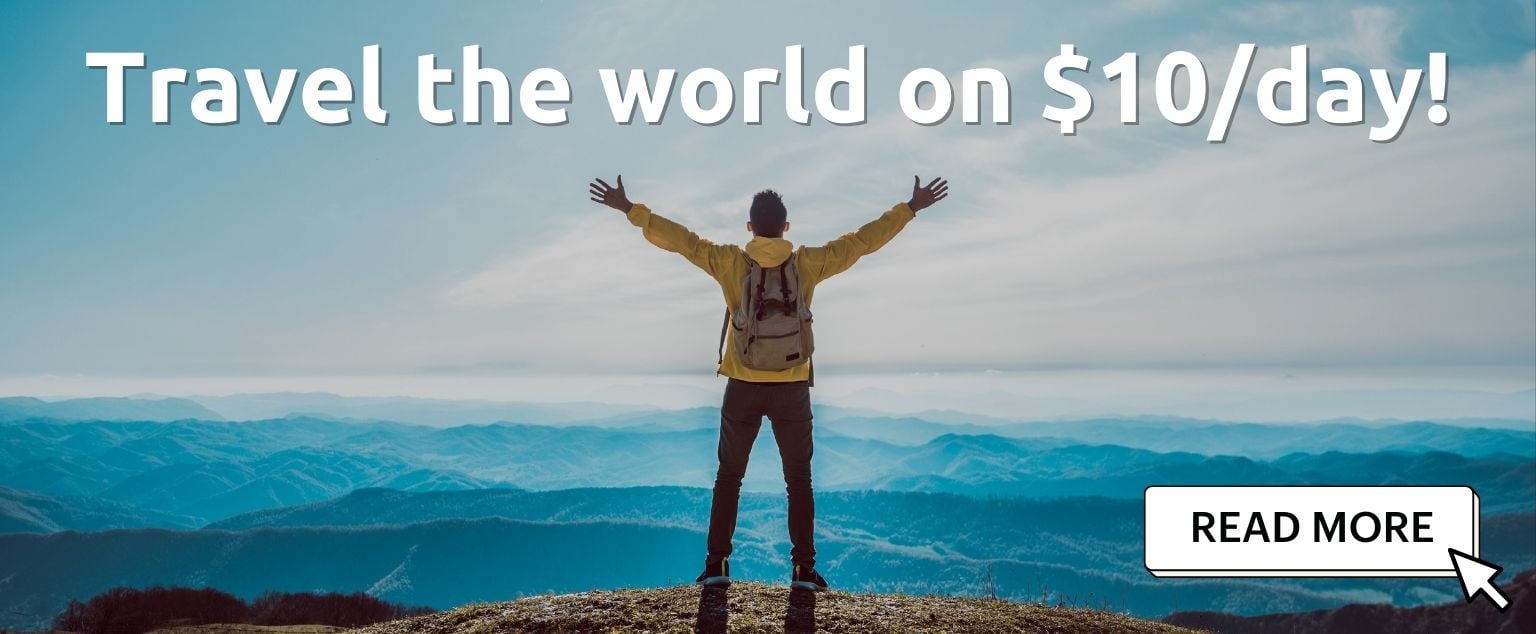 And for transparency's sake, please know that some of the links in our content are affiliate links. That means that if you book your accommodation, buy your gear, or sort your insurance through our link, we earn a small commission (at no extra cost to you). That said, we only link to the gear we trust and never recommend services we don't believe are up to scratch. Again, thank you!