As a Brit, I am still furious about Boston's unchecked celebration of tea-wastage.
Friggin' unbelievable.
Thankfully, Boston has moved on from lobbing tea into the Atlantic, but the city still retains the cultural and historical significance it earned from the civil war, even to this day.
Home to both Harvard and MIT, Boston has a reputation for academic excellence, great sport, and a little more class than other U.S. cities. Unfortunately for you, it also has a reputation for being shockingly expensive, and figuring out where to stay in Boston is not made easier by this!
To help you out, I've created this awesome guide to help you find that perfect balance between cost-effective and convenience. So, whether you're planning a romantic city escape, a family vacation, or an outrageous bachelorette party, I've got you covered.
Let's get stuck in!
Quick Answers: Where is the Best Place to Stay in Boston?
Back Bay – Where to Stay in Boston for your First Visit
Downtown – Where to Stay in Boston on a Budget
Chinatown – Best Place to Stay in Boston for Nightlife
South End – Coolest Place to Stay in Boston
Jamaica Plain – Where to Stay in Boston for Families
If you're not too fussed about which area of Boston you'd like to stay in, these are my top picks!
Spack dab in the heart of Back Bay not far from Beacon Hill is this astonishing home that offers one of the most comfortable stays in the city. Located on the lively street of Newberry, you'll have access to the premier shopping in the city, as well as award-winning restaurants.
The studio also offers access to a kitchen, wifi, and workspace, so you'll have everything you need for a comfortable stay.
Best Hostel in Boston: HI Boston
Located downtown, HI Boston is one of the coolest hostels in the city. It's close to restaurants, shops, and nightlife, so you'll have loads to do within easy reach. Dorms and private rooms are on offer here, as well as free wifi and an on-site cafe.
The Hyatt Regency is a fantastic four-star hotel situated near Chinatown. It boasts comfortable rooms, an on-site fitness center, and a bar and restaurant. Boston's coolest attractions are all an easy walk away from the hotel.
Boston is the largest city in New England and the capital of Massachusetts, so there's no shortage of exciting things to do.
Back Bay is the best area to stay in if you're visiting Boston for the first time. Here, you'll find a bit of everything the city has to offer: marvellous landmarks, world-renowned restaurants, heaps of museums, and great nightlife.
If you're travelling on a budget, check out Downtown. This area is still loaded with some of the best places to visit in Boston but is slightly more affordable than other areas, it's also close to Beacon Hill and has the best connections if you're headed for Fenway Park or Harvard Business School.
Travellers looking for nightlife in Boston should stay in Chinatown. With a vibrant atmosphere, lively clubs, and loads of discos, there's always something going on in this part of town.
Centrally located and impossibly cool, South End is where you'll find unique boutiques, innovative restaurants, and loads of interesting art.
South of the city is Jamaica Plain. The green heart of Boston, Jamaica Plain is home to parks and ponds, tree-lined streets, and plenty of family-friendly attractions and activities. This makes it the best place to be if you fancy staying in Boston with your family. It's well-connected too, making it perfect for nailing that Boston Itinerary!
It's worth mentioning the fantastic North End neighbourhood, which is another brilliant place to stay, as it is adjacent to both Back Bay, Downtown, and the Charles river. We won't go into detail, but North End is another brilliant place to stay.
We're going to go into more detail on each of the areas I've just mentioned, along with some great suggestions of where to stay and things to do!
1. Back Bay – Where to Stay for First-Time Visitors
If you're visiting Boston for the first time, there's no better neighbourhood than Back Bay. Centrally located and well-connected, Back Bay is close to everything. It's also the closest neighbourhood on this list to Harvard Business School and Fenway Park.
Back Bay is in on the action and is located on the south bank of the Charles river. There are some amazing food tours operating straight out of here, so get stuck in!
Some of the area's most iconic landmarks and historic buildings include the Boston Public Library, Newbury Street, Prudential Centre, and the Old North Church. The Back Bay is also packed with independent shops and unique boutiques.
This astonishing home is one of the coolest places to stay in Boston. it's centrally located near Boston Harbor and very cosy, offering a kitchen, laundry facilities, wifi, and a workspace. The studio sleeps up to two guests, making it ideal for couples or solo travellers.
If you want cheap accommodation in Back Bay, look no further than this gorgeous bed and breakfast in Massachusetts. It's great value for money, offering comfortable rooms, a top location near Boston Harbor, and a free breakfast! Free wifi is also available at the guest house. Rooms come with private bathrooms and stylish furnishings.
Best Guest House in Back Bay: No. 284
No. 284 is a popular four-star guest house situated in Back Bay, Boston. Each room is stylishly furnished and offers a double bed, private bathroom, coffee maker, and air conditioning. A continental breakfast is on offer each morning, so you can fuel up for a day full of exploring places like Newbury Street and Boston Harbor.
Best Hotel in Back Bay: The Lenox
Located in the waterfront neighborhood of Back Bay, The Lenox is a classy stay that will have you raving about your time in Boston. A top luxury hotel with a state-of-the-art gym and award-winning dining options, there is no better place in order to get your bearings in the city and experience a little luxury.
Things to See and Do in Back Bay
Visit the exquisite and iconic Boston Public Library.
Take a stroll along Newbury Street to explore the unique boutiques and local independent shops.
Marvel at the world-famous, three-story stained-glass globe at The Mapparium.
There are several unbelievable day trips well worth taking from Boston, so don't miss out on these either!
Climb up to the Skywalk Observatory and enjoy 360-degree, unparalleled views out over Boston.
Browse the shops, bars and restaurants that line bustling Boylston Street.
Hop on the hop-on hop-off bus tour at the Charles Street bus stop! A brilliant way to whizz around the city and see the best of the city
Enjoy a few drinks and bowl a few frames at King's.
Take a tour of the super famous Fenway Park, giving you a unique insight into the history of baseball in this awesome city!
Watch the game and drink a few pints at The Pour House Bar and Grill.
Visit the awesome neighbourhood of Beacon Hill, only a short walk away!
2. Downtown – Where to Stay in on a Budget
Downtown is without a doubt the most iconic neighbourhood in Boston. It's home to a number of historic buildings and tourist attractions, including Boston Common and Boston Public Gardens as well as City Hall, Boston Public Library and Quincy Market at Faneuil Hall.
For budget backpackers and cost-conscious travellers, Downtown Boston is your best bet for affordable accommodations. Within this central district, you'll find a selection of inexpensive hotels, guesthouses, and apartments many in historic buildings.
The downtown Boston neighbourhood is also home to a handful of historic and charming outdoor markets. Browse the stalls and shop for fresh fruit and colourful flowers at these iconic spots or wander close to nearby Beacon Hill.
Check out this amazing stay! With room for four guests, a stunningly spacious open-plan design, and a clean finish, this is a chic place to spend a few nights. Located in the endlessly surprising downtown, it has a great set of attractions within walking distance, including the south Boston waterfront!
Best Hostel in Downtown: HI Boston
Located in central downtown, HI Boston is one of the coolest hostels in Boston and has loads of awards to show for it. It's conveniently located close to everything you could need or want, including top attractions, and public transport, and there are plenty of sports bars just a short walk away too if you can't get tickets for Fenway Park!
Enjoy a comfortable and relaxing stay in Boston at Temple Place Suites. Whether you're visiting Boston for a weekend or longer, you'll feel right at home.
Each room is stylishly decorated with contemporary furnishings and comes with a private bathroom. It's also one of the best hotels in terms of location and is pretty close to Faneuil Hall and Beacon Hill.
Things to See and Do in Downtown
Explore the Freedom Trail, a four-kilometre path through Downtown. Boston passes 16 historically significant places.
Embark on a sunset cruise from Boston harbour, seeing the old North Church and listening to the evening cannon fire of the USS Constitution.
Pack a picnic and enjoy a relaxing day in the lush and expansive Boston Public Garden.
Visit the New England Holocaust Memorial.
Take a stroll through the Rose Fitzgerald Kennedy Greenway.
Relive the excitement of the civil war at the Boston tea party ships and museum.
Enjoy Boston Common, a large heritage park in Downtown Boston.
Shop for deals at Haymarket, Boston's oldest outdoor market.
Browse hundreds of stalls and shops at the indoor/outdoor Quincy Market at Faneuil Hall.
Take the kids out to the Boston children's museum!
Get yourself a ticket for the Boston Aquarium.
Enjoy great drinks and live performances at The Point bar.
3. Chinatown – Best Place to Stay in Boston for Nightlife
Chinatown is a small but vibrant neighbourhood located in central Boston. It's home to incredible restaurants, colourful shops, and a top pick of the best nightlife in Boston.
Whether you're looking for a cool jazz bar, a thriving discotheque, a relaxing pub or a leaky night out, there's something for everyone in Chinatown.
This newly renovated apartment is at the very heart of Boston. With room for up to 5 guests, a great kitchen, and a modern living space, this is a great place to get to grips with the city. If you love Chinatown, you're going to adore this apartment!
The DoubleTree by Hilton is a comfortable and luxurious hotel in Chinatown offering a restaurant, bar, and fitness centre. The rooms are clean, spacious and outfitted with modern amenities. A short walk from the hotel, you'll find the Boston Commons, shops, and restaurants, so it's one of the best hotels for location.
The Hyatt Regency Boston is our top choice for where to stay in Chinatown. This four-star hotel boasts an incredible pool, an in-house restaurant, and a stylish lounge bar as well as contemporary furnishings. Staying at this boutique hotel, you'll have the Freedom Trail, Opera House, and theatres right on your doorstep. It's one of the best hotels in the whole city, not just Boston!
Things to See and Do in Chinatown
Excite your sense at Shabu-Zen, where you can enjoy authentic Asian "Hot-Pot" cuisine.
Eat delicious dumplings at Gourmet Dumpling House.
Sample a myriad of dishes and delicacies at Winsor Dim Sum Café.
Dance the night away at Bijou, an 1882 former theatre that is now a sleek late-night club.
Spend a night drinking and dancing at Guilt, a chic and stylish nightclub.
Visit Royale, the biggest nightclub in New England.
Sip and sample a vast selection of cocktails at The Ghost Walks bar.
Explore the bustling and vibrant Theatre District section of Chinatown.
Enjoy bright lights and the city's best DJs at Tunnel, Boston's hottest underground nightclub.
4. South End – Coolest Place to Stay in Boston
Boston's South End neighbourhood is one of the most overlooked and underrated areas of the city. Within South End, you'll find some of the best restaurants and art galleries in Boston and can enjoy a hip yet relaxed atmosphere.
South Boston is home to beautiful brownstones and unique boutiques. It is an incredibly diverse neighbourhood and is a haven for artistic types and culture vultures. There is a myriad of art galleries and museums, local shops and open markets to explore and experience.
South End is also a paradise for foodies. Its charming tree-lined streets are packed with innovative eateries and quaint cafes that serve dishes and delicacies from around the world. If you have time, there are some fantastic food tours in Boston that serve some of the most famous Boston delicacies.
This gorgeous Airbnb in Boston could come straight out of a vintage movie set. It sits at the top of a historic building with beautiful views of the skyline. The property is beautifully decorated with traditional furnishings, and also includes modern comforts like wifi and a flat-screen TV with Chromecast.
The Residence Inn is a flashy three-star boutique hotel situated in South End. Boasting family rooms, an on-site bar, and a fitness centre, the hotel makes for an ideal base for visiting Boston. It's a short walk from some of the coolest places to visit in Boston, including the Fine Arts Center, Franklin Square, and the New England Conservatory. So it's one of the best hotels if you want to explore what South Boston has to offer.
The Staypineapple is located at the heart of the South Boston neighbourhood. There are eateries, shops, landmarks, and public transit within walking distance, so it'll be easy to explore Boston in full.
It boasts an on-site restaurant, stylish and spacious rooms, and luxurious amenities.
Things to See and Do in South End
Visit the vibrant SoWa Art + Design District and browse a variety of artist studios, art galleries, independent boutiques, showrooms and restaurants.
Explore Harriet Tubman House.
See more than 10,000 original vintage posters from around the world at the International Poster Gallery.
Browse the shops, stalls, food trucks and breweries at SoWa Open Market, the largest local market in Boston.
Take in a performance at the Boston Center for the Arts.
Sip incredible wine and eat delicious Spanish food at Barcelona.
Enjoy fresh and delicious oysters and seafood at B&G Oysters.
Dine on innovative Italian fare at Coppa.
Kickstart your day with an incredible breakfast at Mike's City Diner.
5. Jamaica Plain – Where to Stay in for Families
For families with children, there's no better neighbourhood than Jamaica Plain. A quiet and residential district south of the city centre, Jamaica Plain has charming restaurants, cute cafes, and a great selection of green spaces. The area provides a quiet base that's still full of things to see and do.
Jamaica Plain's most famous attraction is the expansive and incredible Arnold Arboretum. Covering more than 280 acres of land, this gorgeous urban forest is an oasis for families looking for a breath of fresh air. If you want to explore the city, just jump on the train to North Station.
When you're ready for a bite to eat, head to Centre or South Street where you can choose from a great selection of eco-friendly and delicious local restaurants. If you're on the lookout for some cheap hotels in Boston that are still really high quality, this is a good area to look.
Best Airbnb in Jamaica Plain: Cosy Townhouse
With an unbeatable location only a block away from the amazing Jamaica Pond, this awesome townhouse will give you a fantastic home away from home. Only 3.5 miles from downtown Boston, and surrounded by great restaurants, there is a coffee machine for your coffee needs and a fully equipped kitchen.
This two-bedroom apartment is ideal for families or groups deciding where to stay in Boston. It's comfortably furnished and pet-friendly and sleeps up to five guests. The apartment sits close to Franklin Park Zoo, Fenway Park, and a bunch of shops and restaurants. You're close to a train station too so it's easy to head to North Station and explore the city centre.
Take some stress out of holiday planning by booking a family room at Hilton's Homewood Suites. Each room comes with a seating area, ensuite bathroom, and free wifi, and guests also have access to an on-site fitness centre, pool, and bar. The property is surrounded by shops and eateries, while top attractions can be easily reached on foot or by public transport. If you're looking for cheap hotels in Boston, this is a great option.
Boasting modern rooms, a gym, and an awesome location, this is one of the best hotels near Jamaica Plain. It's close to Fenway Park and the Children's Museum, making for an ideal place to stay with kids. Parking is available on-site, and the hotel can be easily reached from the airport by public transport.
Things to See and Do in Jamaica Plain
Pack a picnic and enjoy a restful day at Arnold Arboretum, 281 acres of urban green space.
Go for a walk around the water or rent rowboats at Jamaica Pond.
See gorillas, zebras, giraffes, tigers and more at Franklin Park Zoo.
Dine on Irish-American fare at Doyle's Café.
Tease your taste buds at Chilacates a colourful and fun taqueria
Enjoy good food and a warm welcome at The Haven.
Try incredibly delicious food and seafood at J.P. Seafood Café.
Browse the shops, cafes, and restaurants on Washington, Centre and South Streets.
Shop for new-to-you fashions at 40 South Street.
Grab a cone of amazing ice cream at J.P. Licks.
World Nomads' mission is to support and encourage travellers to explore their boundaries. They offer simple & flexible travel insurance, and safety advice to help you travel confidently.
They've been doing it since 2002 – protecting, connecting, and inspiring independent travellers just like you.
Get a quote below or read our in-depth review!
World Nomads provides travel insurance for travelers in over 100 countries. As an affiliate, we receive a fee when you get a quote from World Nomads using this link. We do not represent World Nomads. This is information only and not a recommendation to buy travel insurance.
Here's what people usually ask us about the areas of Boston and where to stay.
Boston is a city with so much to offer travellers. From the Freedom Trail where you can visit the city's most iconic sights to high-end boutiques and innovative restaurants, there's something for everyone on every budget in Boston.
If you're still unsure where to stay in Boston, we recommend Downtown. It's budget-friendly while offering up loads of the city's coolest attractions. It's also home to our favourite hostel, the HI Boston, which is centrally located and well-equipped.
Our pick for the best hotel is the Hyatt Regency Boston. Modern and luxurious, this Chinatown hotel is well-situated and is within walking distance of bars, clubs, and Boston's top landmarks.
Have we missed anything? Let us know in the comments below.
---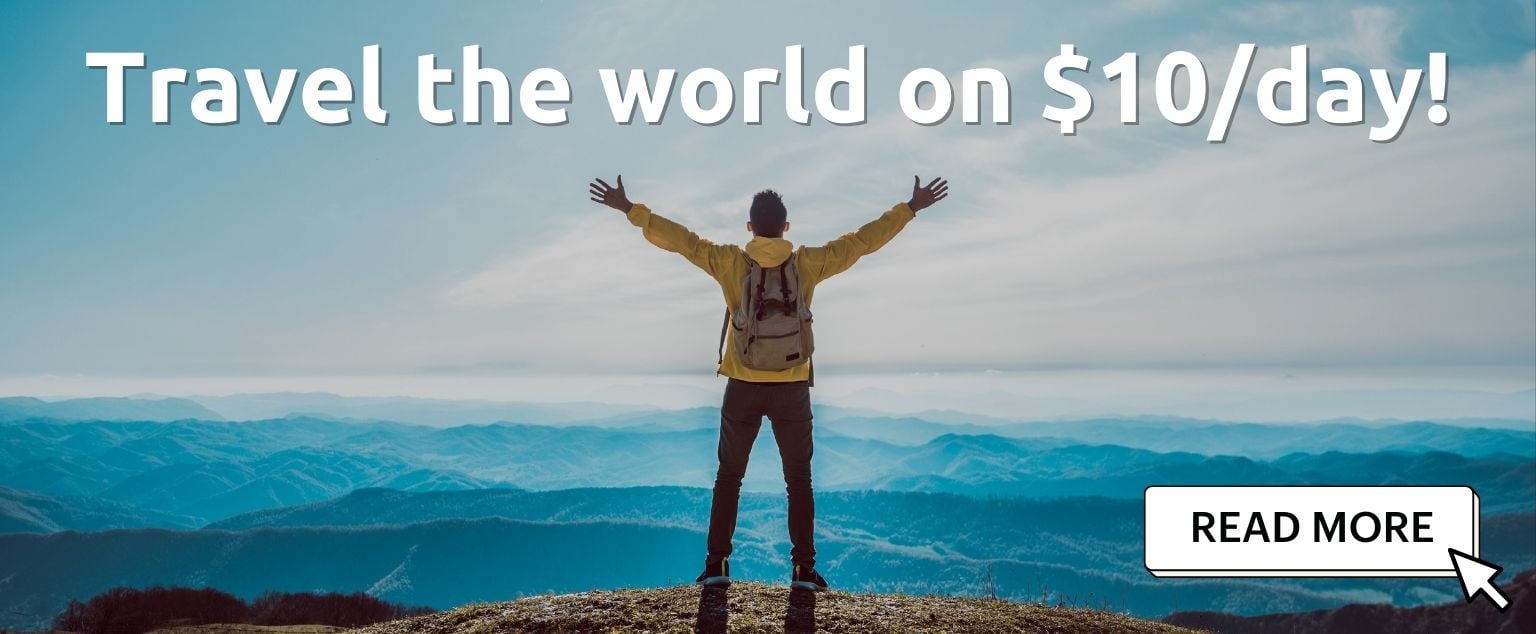 And for transparency's sake, please know that some of the links in our content are affiliate links. That means that if you book your accommodation, buy your gear, or sort your insurance through our link, we earn a small commission (at no extra cost to you). That said, we only link to the gear we trust and never recommend services we don't believe are up to scratch. Again, thank you!