Before jumping into this Boston travel guide, I have good news and bad news.
The good news is: Boston is a really rad city these days. The bad news is: no one really talks with a Boston accent like Matt Damon or Ben Affleck from Good Will Hunting anymore.
Whether you're greeted with a "good morning!" or a "good mawnin!" Boston is still one of the best cities in America.
Aside from being stunning, Boston is jam-packed with historical sites, great food, and unabashed character. For visitors and residents alike, there are so many things to do and see here that having the best Boston city travel guide pays off dividends.
I've taken all of my insider knowledge of the city and poured it into this one travel guide so that you can have a grand ol' time in Boston.
You'll soon know all about the best cheap things to do in Boston, where to stay on a budget, sample Boston itineraries, and the best places to drink.
Basically–you'll be ready to hit the streets of Boston and explore them as the locals do. So what are you waitin' for? Let's get to it people!
We're headin' to Beantown…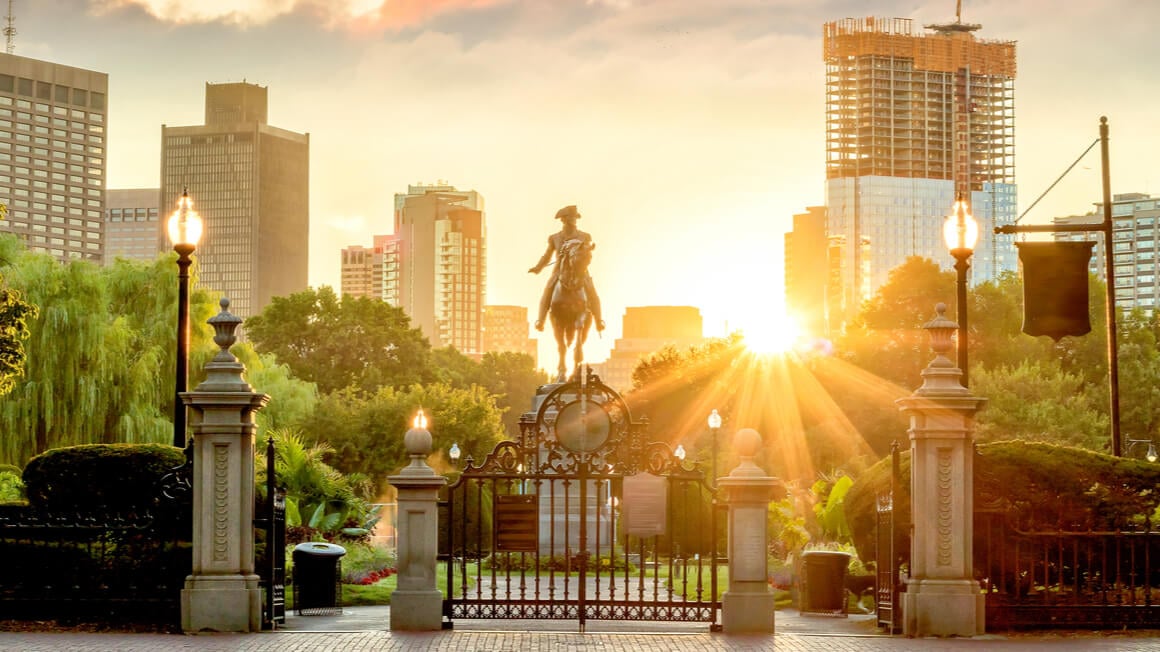 Why Visit Boston?
Boston is one of the coolest cities to add to your USA backpacking itinerary. It's a charming place that's easily digestible, idyllic in summers, and – best of all – it truly has something for everyone.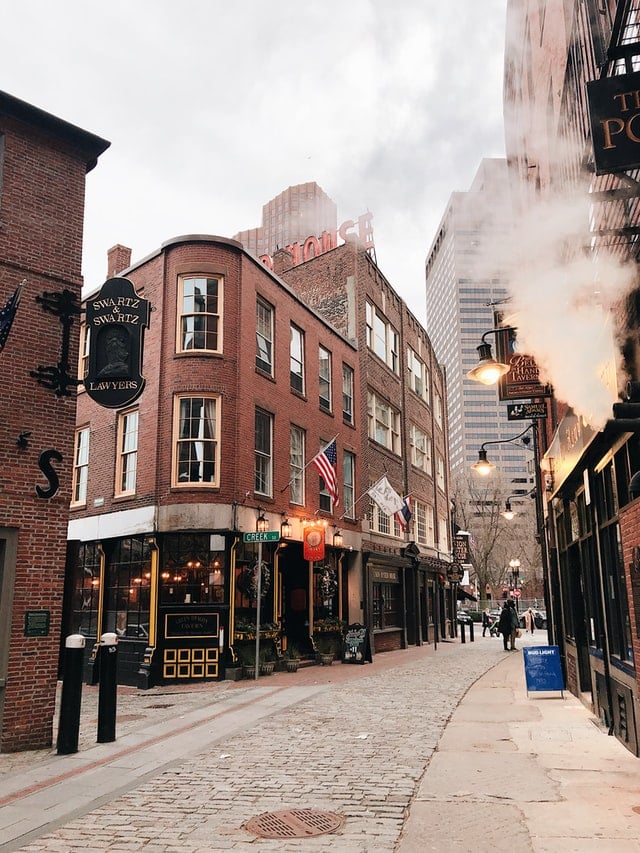 From its serene harbor and many historical locales to some of America's most iconic sports teams, Boston is a place for backpackers, families, and anyone and everyone in between. Bostonians love their city, and as it's home to just over 600,000 people, it has a small-town charm amidst the high-rises and luxury condos.
Boston can also transport you back hundreds of years into the past if you let it: old graveyards, the oldest park in the United States, and a whole lot more. And I can't even talk about Boston travel without mentioning Fenway Stadium which has been open for ballgames since 1912.
Add in some of the best universities in the world (big up Boston, MIT & Harvard University!), New England seafood, and pedestrian-friendly streets and you have yourself one heck of a small city!
Plus, it's the only place in the US where you can experience the unique version of English known as the Boston accent.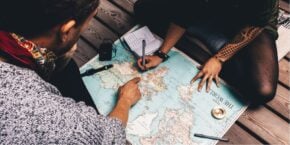 Heading Off-Grid? • Download This Guide as a PDF!
Sign up to The Broke Backpacker's EXCLUSIVE VIP AREA below and download our top backpacking guides as PDFs – go offline with peace of mind!
What are the Major Attractions in Boston?
Boston is one of the most historical places to visit in the USA, so it's no surprise that a few of the city's top attractions are related to its past. Additionally, Boston is a major sports and foodie destination: you certainly won't go hungry during your visit. The city's nickname is even derived from some food: Boston baked beans.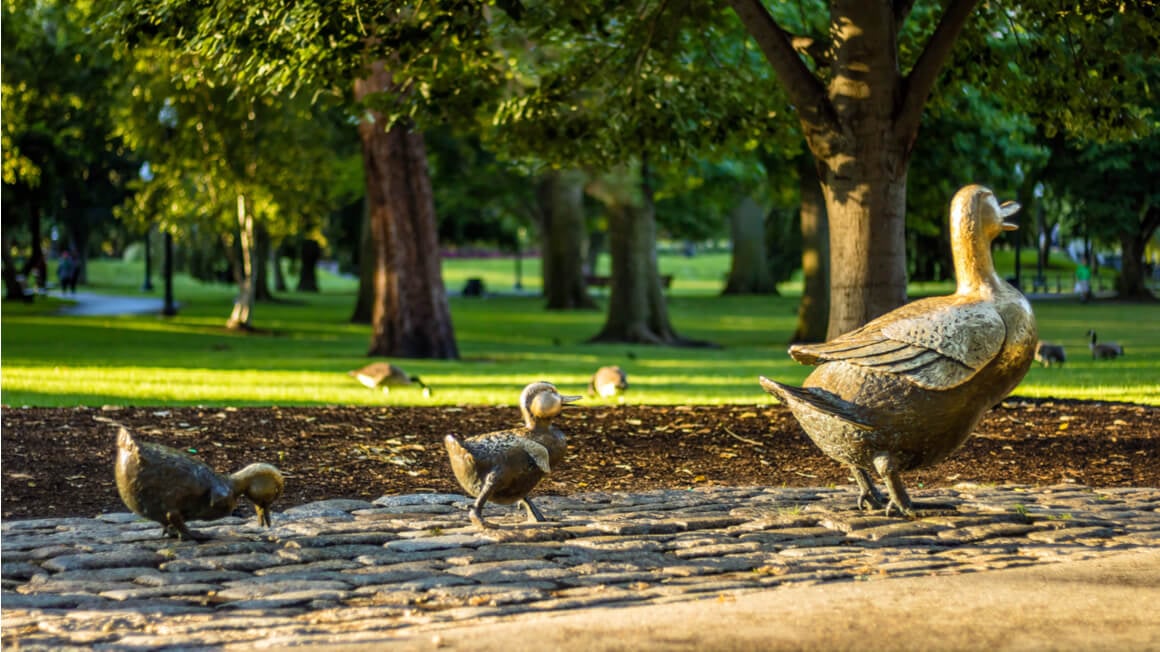 As much as I recommend taking some time to simply wander around and see where you end up, there are a few Boston attractions that you just can't miss:
The Freedom Trail
Fenway Park
Quincy Market
Boston Public Garden
Cambridge
How Long to Spend in Boston?
As aforementioned, Boston ain't big. It might not be the smallest city in the US, but it's far from the largest. That means you can hit all the main sights relatively quickly!
3 days is the ideal amount of time to spend in the city, which would make for a nice weekend in Boston, though weekdays tend to be less busy for most of the year.
A Sample 3-Day Itinerary for Boston
The following is a sample 3-day Boston itinerary. Don't worry, we're gonna cover most of the top destinations that were already mentioned in this travel guide, as well as some of the other best places to visit in Boston.
Day 1 in Boston: All About Downtown
Make sure you have a comfortable pair of shoes because we're kicking off this Boston itinerary with a long day!
Start by catching the T all the way to Fenway Park, which is one of the most famous stadiums in the USA. (Bostonians treat it like a church.) Baseball rallies are held here regularly and most of the bars are packed, regardless of whether there's a game in progress or not.
Let's depart from Fenway and head deeper into Downtown. Cross the Back Bay Fens and Fenway Garden Society and or Boylston Street, which is one of the city's main roadways.
Walk about 20 minutes through the Back Bay district until you reach one of my favorite spots: Copley Square. This square hosts some of the most arresting buildings in Boston, including the Public Library, Trinity Church, and John Hancock Tower, all of which create a wonderful juxtaposition.
Continue walking east and soon you'll arrive at the Boston Commons – the largest and most important park in the city. The Commons is a very popular place to hang out in, no matter what time of the year. Going for a swan boat ride is somewhat customary in the Commons, if not a little touristy.
Just north of the Commons is Beacon Hill, which is one of the most historically significant areas in Boston. Lined with brownstones, paved with cobblestones, and topped by the magnificent State House, Beacon Hill is like a time capsule from Colonial days.
Let's wrap up our day and make a beeline for North End for dinner. The North End is the old Italian quarter and is one of the coolest places to eat in Boston. Here, the pasta is piled high, the meatballs are fat, and the bakeries are just about endless. Thanks, Italy.
Day 2 in Boston: Visiting Cambridge
Though not technically a part of Boston, nearby Cambridge is still totally worth checking out thanks to its prestigious institutions. Most notably, Cambridge hosts two of the most famous universities in the world – MIT and Harvard University.
Let's begin the second day of our Boston travel guide at the famed Harvard University.
If you grabbed the T, the first place that you'll see on campus is Harvard Yard. The Yard is the oldest part of the campus and has been the setting for many films. The Yard is a bucolic setting and will probably be overrun by scampering students.
As you wander around the campus, you'll notice that the architecture of Harvard is a gorgeous blend of several styles – Gothic, Classical, Revival – yet every building is still made from that quintessential red brick. Several of these buildings host noteworthy museums that are open to the public. For me, a tour of the campus is reason enough to visit Cambridge.
Let's depart Harvard and visit a very different college: MIT (Massachusetts Institute of Technology).
Whereas Harvard excels in the fine arts and business, MIT is all about engineering and the sciences. MIT's most notable building is the Great Dome – a fine example of neoclassicism. Aside from this triumphant building, there are lots of ultra-modern buildings on the MIT campus and these make for great foils to Harvard's more traditional styles.
As you leave MIT, you will be greeted by the Charles River and the Boston skyline in the distance. This shoreline has one of the best views of the city and is a great place to catch the sunset.
If you'd like a nice quiet place to reminisce about the day, head to nearby Kendall Square Roof Garden, which is one of the best secret places in Boston and will reopen with its new sexier-than-ever design in Summer 2022.
Day 3 in Boston: South and East Boston
On the final day of this Boston travel itinerary, you're going to explore the edges of the city.
Let's start in South Boston – home of Irish haunts and all things "wicked". South Boston had a bad rap for a lot of years, being the headquarters for much of the city's organized crime, but it has really cleaned up its act.
South Boston AKA "Southie" is now one of the most desirable areas of the city.
The most noticeable trait of South Boston is the Southie Boston accent, which has served as the inspiration for just about every bad Boston impression. While the accent isn't as strong these days, hearing some old Southie ask for a "qua-ffee regula" from Dunkin Donuts might really make your day. Eavesdrop on some local banter before the accent disappears altogether.
Next, head up to the Seaport District, which is basically South Boston's waterfront. This district is undergoing a huge renaissance and is home to many of the city's best museums. Here you'll find excellent institutions like the Children's Museum, Institute of Contemporary Art, and the Tea Party Museum.
To wrap up South Boston, head across the channel and back into the Downtown area. You'll first run into Chinatown/Leather District but head north to eventually arrive at the Long Wharf.
Long Wharf is home to many of the city's most well-known attractions, particularly Quincy Market, where you can grab a delicious meal on the cheap.
From the wharf, you can catch a water taxi to East Boston and then walk to Lo Presti Park. With unbeatable views of the city and plenty of athletic facilities, there are few better things to do at night in Boston than hang out here.
Spending More Time in Boston?
Got more time on your hands? There are plenty more things to do in and around Boston to keep you busy for way more than a weekend! Here are some of the more offbeat adventures the city has to offer: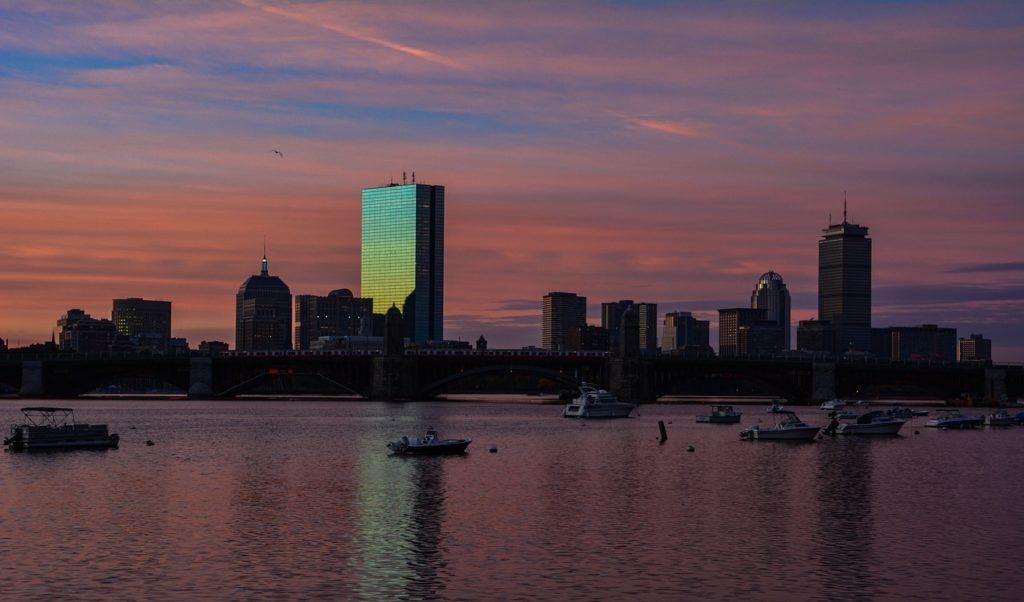 Is This the Best Daypack EVER???
10 Top Things to Do in Boston
Here are some of the best things to do in Boston that you really shouldn't miss:
1. Walk the Freedom Trail
No Boston travel guide is complete without suggesting a walk on the terrific Freedom Trail. This pathway visits most of the city's most important historical attractions including the Boston Commons, Bunker Hill Monument, and Paul Revere's House. Best of all – it's free!
2. Feast in the North End
Since this is the Italian Quarter, there really is nothing better to do than eat pizza and Italian food. You won't have much trouble finding a place to eat considering every other shop is either a restaurant or bakery. You won't find me complaining.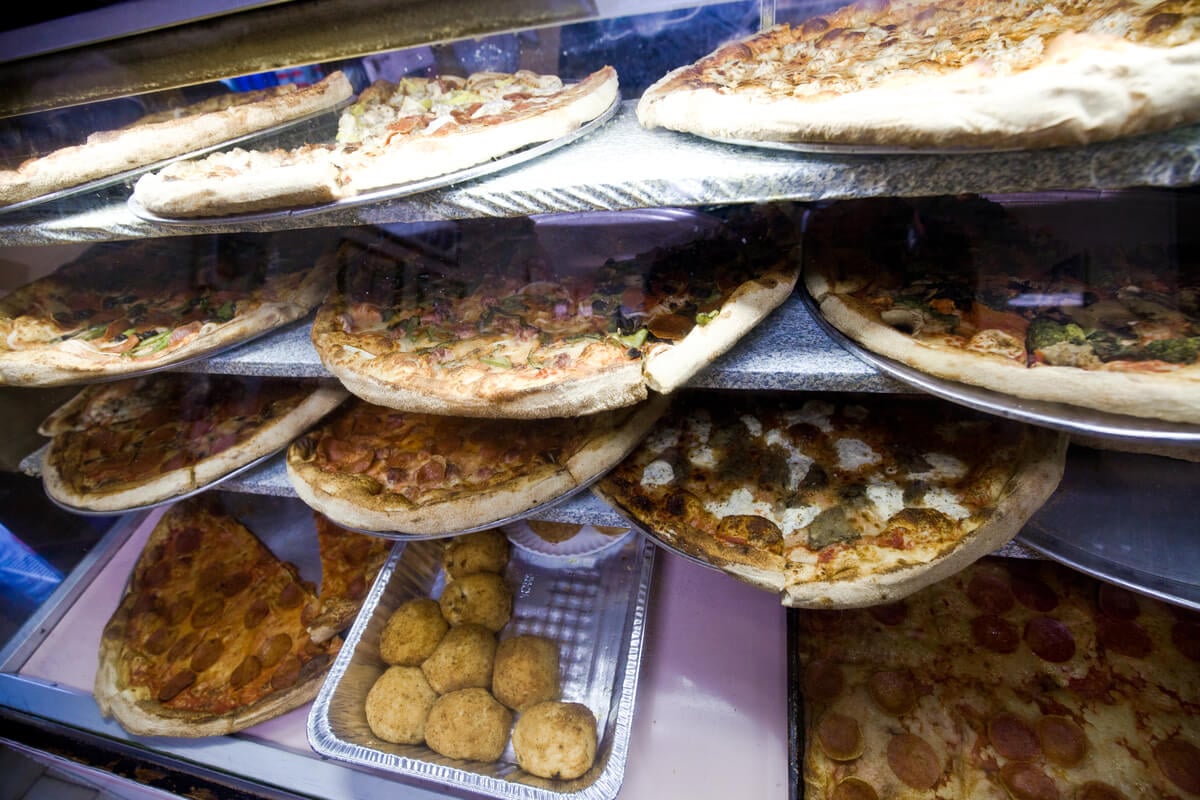 3. Catch the ferry to East Boston
One of the best places to visit in Boston (that may also be a bit surprising) is East Boston. This part of town, specifically around Lo Presti Park, offers unrivaled views of the city and the journey across Boston Harbor is pretty sweet too!
4. Visit the hallowed Fenway Park
Fenway Park is probably the most beloved structure in the entire city and is just about as important to Bostonians as anything. For the most Boston experience ever, catch a game here and sit in the legendary Green Monster.
Boston Red Sox forever!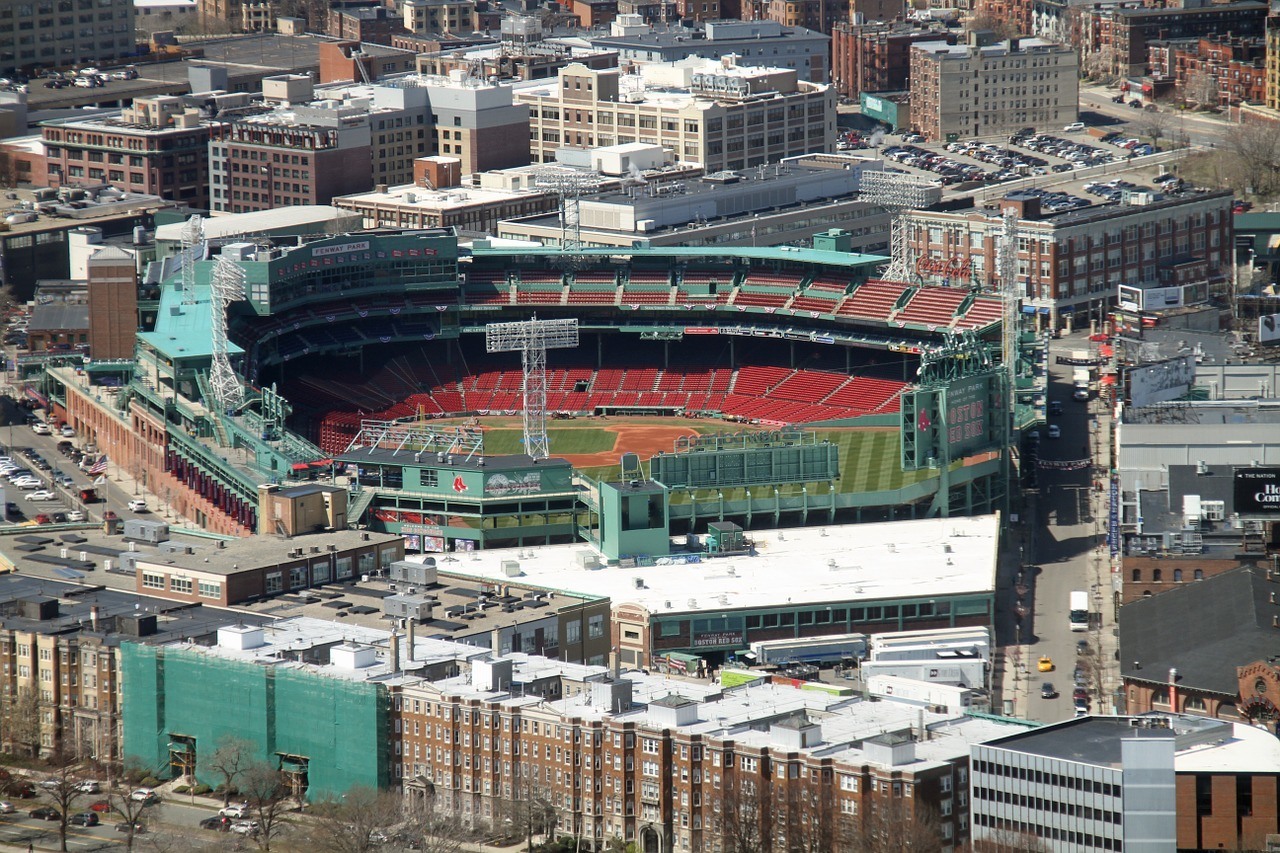 5. Discover the Mapparium
What's cooler for world travelers than walking inside a giant freakin' globe?! Hidden inside the Mary Baker Eddy Library, this interactive art installation allows you to see the world from a whole different perspective. This is seriously a great spot for any interested in geography.
6. Snap some pics in Beacon Hill
Beacon Hill is probably the prettiest neighborhood in Boston thanks to its charming colonial architecture and cobblestone streets. While I loved visiting the historic State Building, nothing really tops the eminently quaint Acorn Street.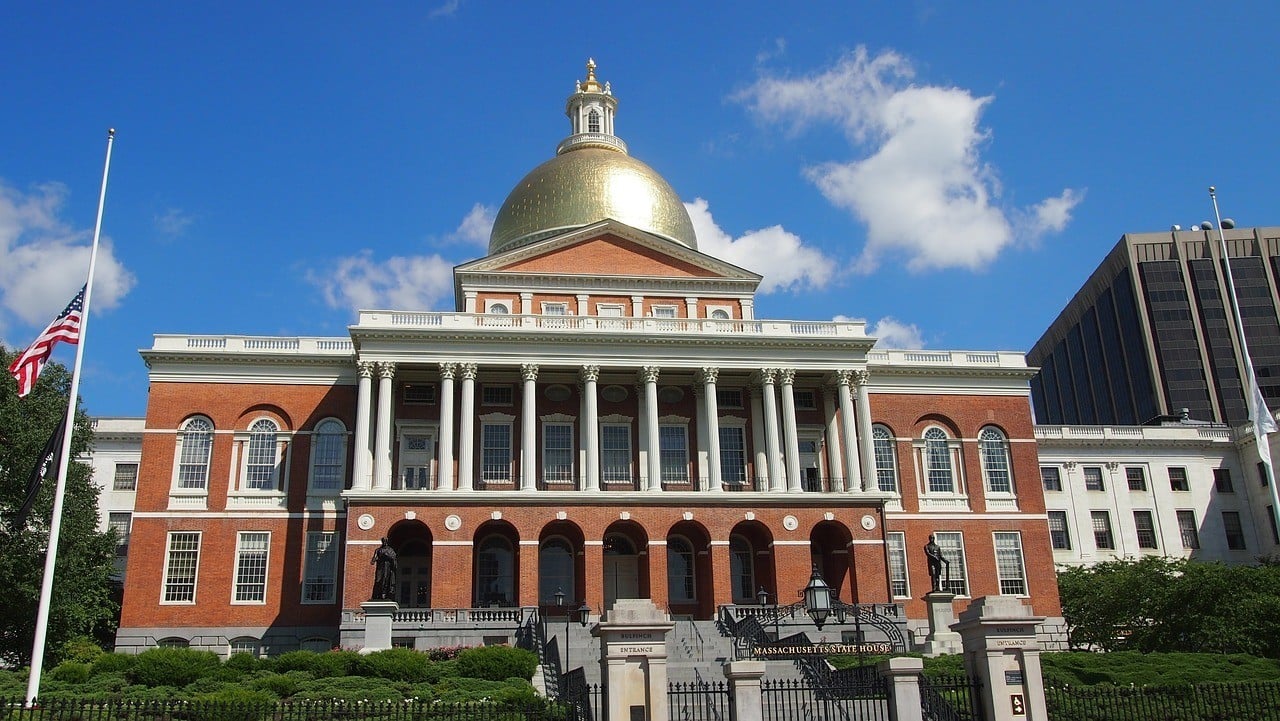 7. Go for a run on the Esplanade
Boston is an active town and it seems like there's always some type of organized workout going on. There is no better place to go for a run than the Charles River Esplanade. In the summer, this area is just gorgeous and will certainly give you something to think about while you sweat.
8. Have a picnic in the Boston Commons
One of the most classic and coolest places to eat in Boston is the Commons. This giant parkland is a gathering place for all kinds of folks. You'll see plenty of people picnicking here in the afternoon.
9. Get off the beaten path in Boston
There are tons of secret spots in Boston that only require a little extra effort to see. Mix things up by visiting the Ruins of Schoolmaster Hill, the Sacred Cod of State House, or the Ether Dome.
10. Visit the Boston Museum of Fine Arts
Containing over 450,000 works of art, the Boston Museum of Fine Arts is the 14th largest art museum in the world. Founded in 1870, the museum includes paintings, sculptures, and hosts fine temporary exhibitions alongside its permanent treasures. Admission is $27.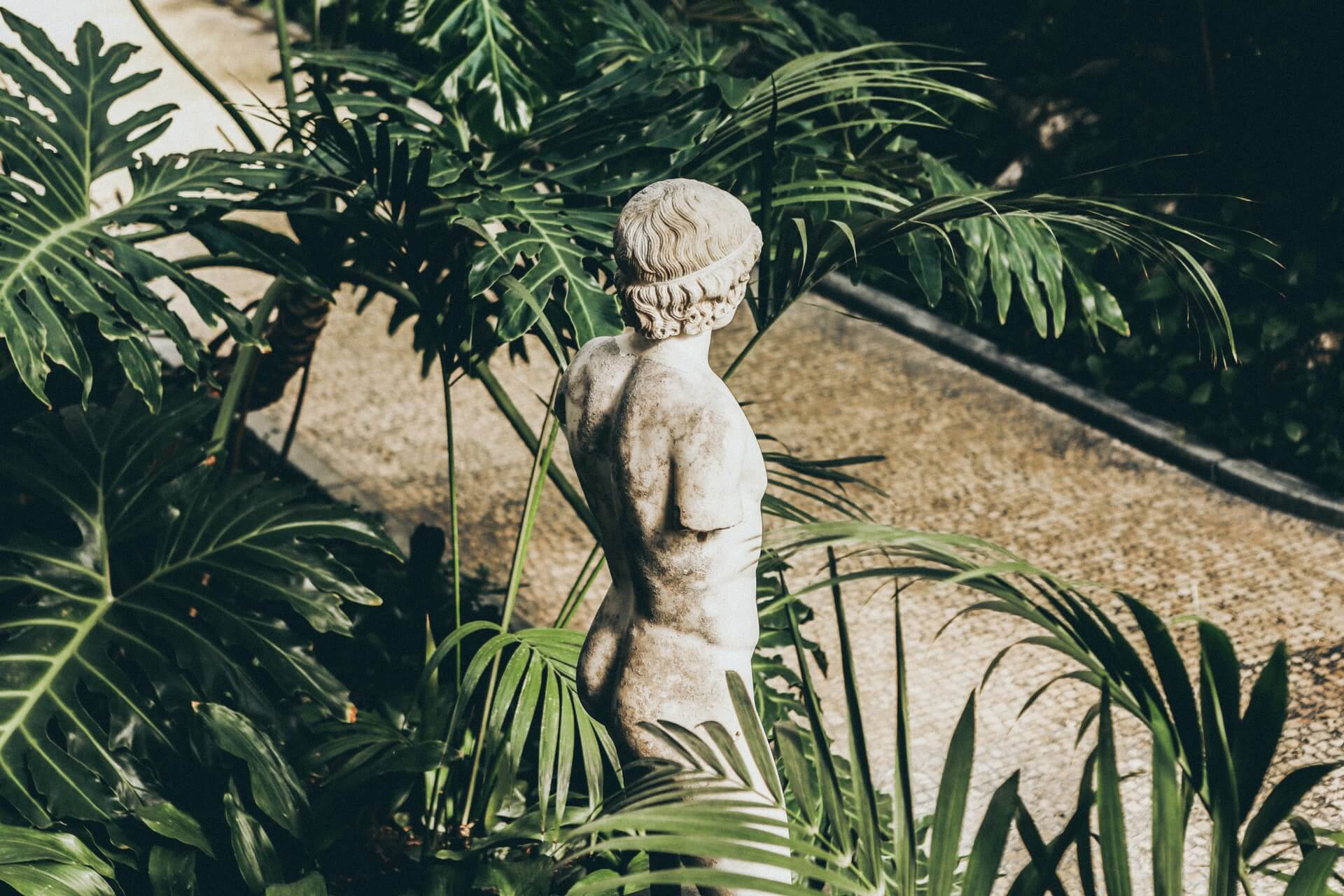 Small Pack Problems? 😉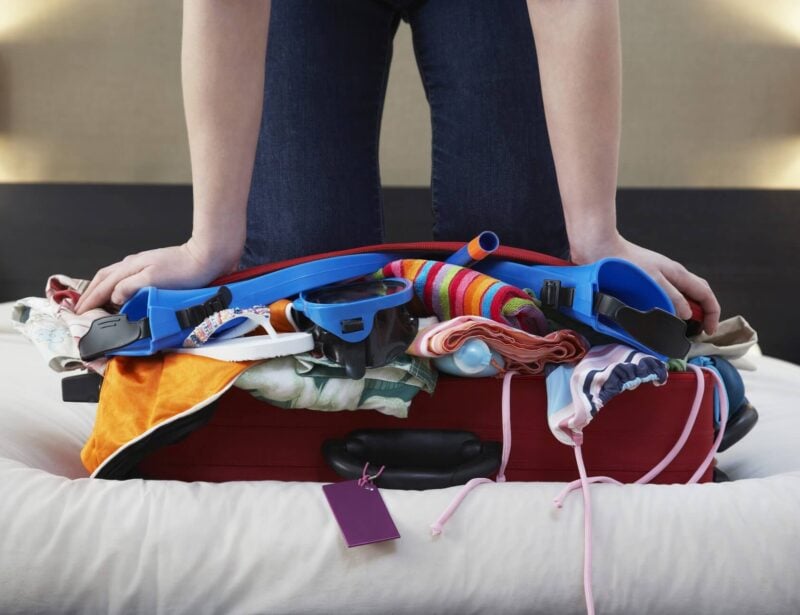 Wanna know how to pack like a pro? Well for a start you need the right gear….
These are packing cubes for the globetrotters and compression sacks for the real adventurers – these babies are a traveller's best kept secret. They organise yo' packing and minimise volume too so you can pack MORE.
Or, y'know… you can stick to just chucking it all in your backpack…
Get Yours Here
Read Our Review
Backpacker Accommodation in Boston
Boston has a huge variety of accommodation catering to all sorts of travelers. Whether you're a backpacker, a working professional, or traveling on a family trip, there's something for you in Boston.
I previously mentioned that lodging in Boston is very expensive. Unless you're insistent on having a private apartment or room, I highly recommend staying at a hostel.
They're affordable, fun, and of a high standard. There are many quality hostels in Boston, so don't feel like you have to settle for a fuck-bucket of a party option.
If you really wanted your own place, then you can check out Airbnb. Hotels are often bland and impersonal, not to mention expensive. There are some really cool Airbnb options in Boston that offer great experiences. I stayed in a great one on Newbury Street.
The best way to save on accommodation in Boston is to go camping. You'll often have to stay quite far outside of the city, but if you have a car and some quality backpacking gear, then this problem can be alleviated. Just drive to the nearest subway stop and take the train into the city (driving in the city is a nightmare). Don't forget a tent either!
The Best Places to Stay in Boston
Here are tons of places to stay in Boston–here are some of the best neighborhoods to choose from.
FIRST TIME IN BOSTON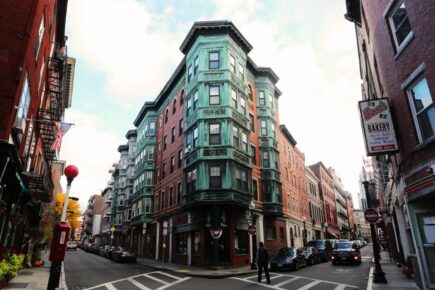 FIRST TIME IN BOSTON
Back Bay
If you're visiting Boston for the first time, there's no better neighbourhood than Back Bay. Centrally located and well connected, Back Bay is close to everything.
ON A BUDGET
ON A BUDGET
Downtown
Downtown is far and away the most iconic neighbourhoods in Boston. It is home to a number of historic sites and cultural gems, including Boston Common and Boston Public Gardens.
NIGHTLIFE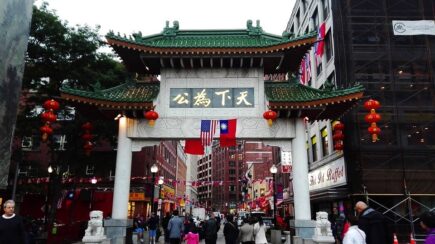 NIGHTLIFE
Chinatown
Chinatown is a small but vibrant neighbourhood located in central Boston. It is the fourth largest Chinatown in the United States and this neighbourhood is home to incredible restaurants and colourful shops.
COOLEST PLACE TO STAY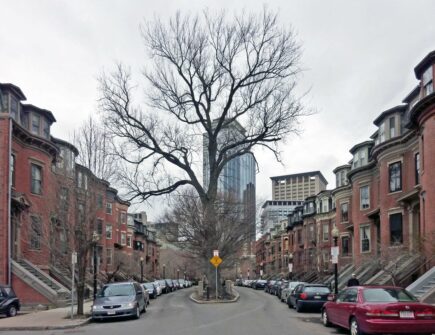 COOLEST PLACE TO STAY
South End
Boston's South End neighbourhood is one of the most overlooked and underrated areas of the city. Within South End, you'll find some of the best restaurants and art galleries in the city and can enjoy a hip yet relaxed atmosphere.
FOR FAMILIES
FOR FAMILIES
Jamaica Plain
For families with children, there's no better neighbourhood than Jamaica Plain. A quiet and residential district south of the city centre, Jamaica Plain has charming restaurants, cute cafes and a great selection of green spaces to explore.
Boston Backpacking Costs
Boston is one of the most expensive cities in the USA, mostly because of astronomical property values.
Thankfully, this trend doesn't affect tourism too much and Boston is still relatively affordable when compared to other major East Coast cities (New York and DC are much more expensive). Ultimately, Boston can be cheap, but only with the proper guidance and habits in place.
With plenty of tips to visit Boston on a shoestring budget, maybe you'll even get by on $10/day.
A lower average daily budget for Boston will be around $60-$80. This includes a dorm bed, groceries, public transport, and some spending money.
Without question, lodging will be your greatest expense in Boston. Yep, accommodation in Boston ain't cheap. Unless you're willing to splurge on a hotel or Airbnb – often just as expensive as those in New York – you're gonna have to stick to the Boston hostels and guesthouses.
You can also look into urban campgrounds and utilize Couchsurfing if you like, but these options are limited.
The prices of food and drink vary widely. For example, the central districts of Boston and Cambridge can be particularly expensive.
Even Quincy Market, long hailed for its street food, is sorely lacking in truly affordable options these days. Hit up the outer suburbs of East Boston, South Boston, and Allston for cheaper offerings.
Public transport is cheap and effective in Boston, but since trips are one-way, tickets add up quickly. Consider buying a daily/weekly pass if you think you'll be using transit often.
A Daily Budget in Boston
Here's how much traveling in Boston costs, broken down by travel style:
Copy of Boston City Guide Daily Budget

| Expense | Broke Backpacker | Frugal Traveler | Creature of Comfort |
| --- | --- | --- | --- |
| Accommodation | $0-$60 | $60-$180 | $180+ |
| Food | $10-$15 | $15-$30 | $30+ |
| Transport | $0-$10 | $10-$40 | $40+ |
| Nightlife | $0-$20 | $20-$30 | $30+ |
| Activities | $0-$15 | $15-$40 | $40+ |
| Total per day: | $10-$110 | $110-$220 | $220+ |
A Few Free Things to Do in Boston
If you're looking to save some extra cash, then try doing one of these free things in Boston on your next visit!
Travel Tips – Boston on a Budget
It's easy to spend without thinking, and even easier to go broke.
In hopes of helping you explore Beantown on the cheap, here are some Boston travel tips for folks on a budget. Follow these words of advice and you'll find that your dollar goes much further!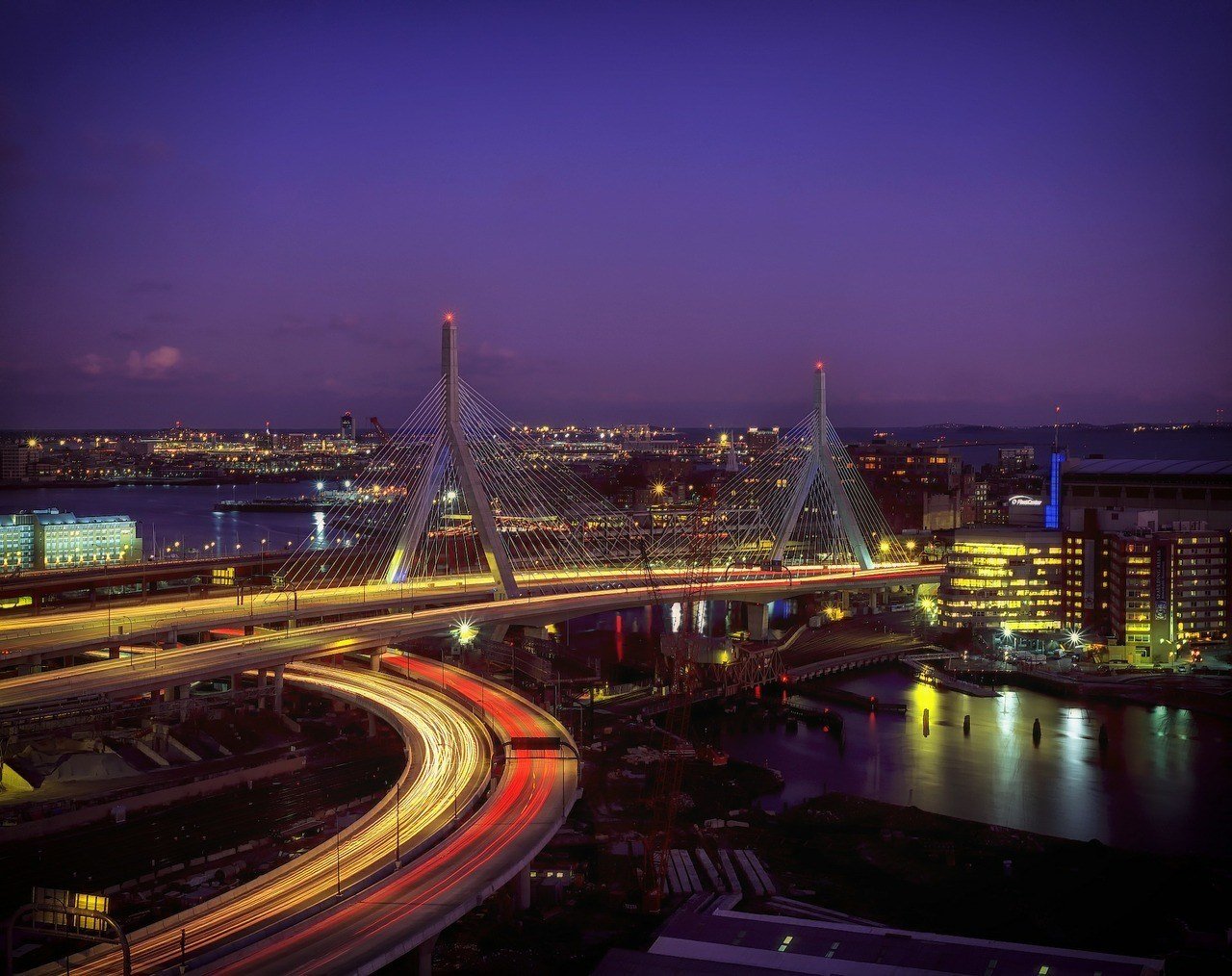 Why You Should Travel to Boston with a Water Bottle
We're all aware of our plastic consumption infiltrating our precious oceans now… so do your part and keep the Big Blue beautiful!
You can't save the world overnight, but you CAN be part of the solution! Small changes are easy, and they make a difference. So I hope you then become more inspired to continue being a responsible traveler.
Plus, now you won't be buying overpriced bottles of water from the supermarkets either! Travel with a filtered water bottle instead and never waste a cent nor a turtle's life again.
Save $$$ • Save the Planet • Save Your Stomach!
Drink water from ANYWHERE. The Grayl Geopress is the worlds leading filtered water bottle protecting you from all manner of waterborne nasties.
Single-use plastic bottles are a MASSIVE threat to marine life. Be a part of the solution and travel with a filter water bottle. Save money and the environment!
We've tested the Geopress rigorously from the icy heights of Pakistan to the tropical jungles of Bali, and can confirm: it's the best water bottle you'll ever buy!
View on REI
Read the Review
Best Time to Travel to Boston
I don't think I've ever met a New Englander that really loved the weather there. Sure, some people may make lukewarm statements like "the weather is fine" or "I don't mind it," but to hear anyone say "I just adore the weather in Boston" is probably a sign of severe brain haemorrhaging.
The weather in Boston is notoriously uncooperative. Winters are frigid, windy, and prone to freak snowstorms. Summers are warm and sunny but unfortunately too short. Spring and autumn are like flakey friends – really enjoyable but, more often than naught, absent.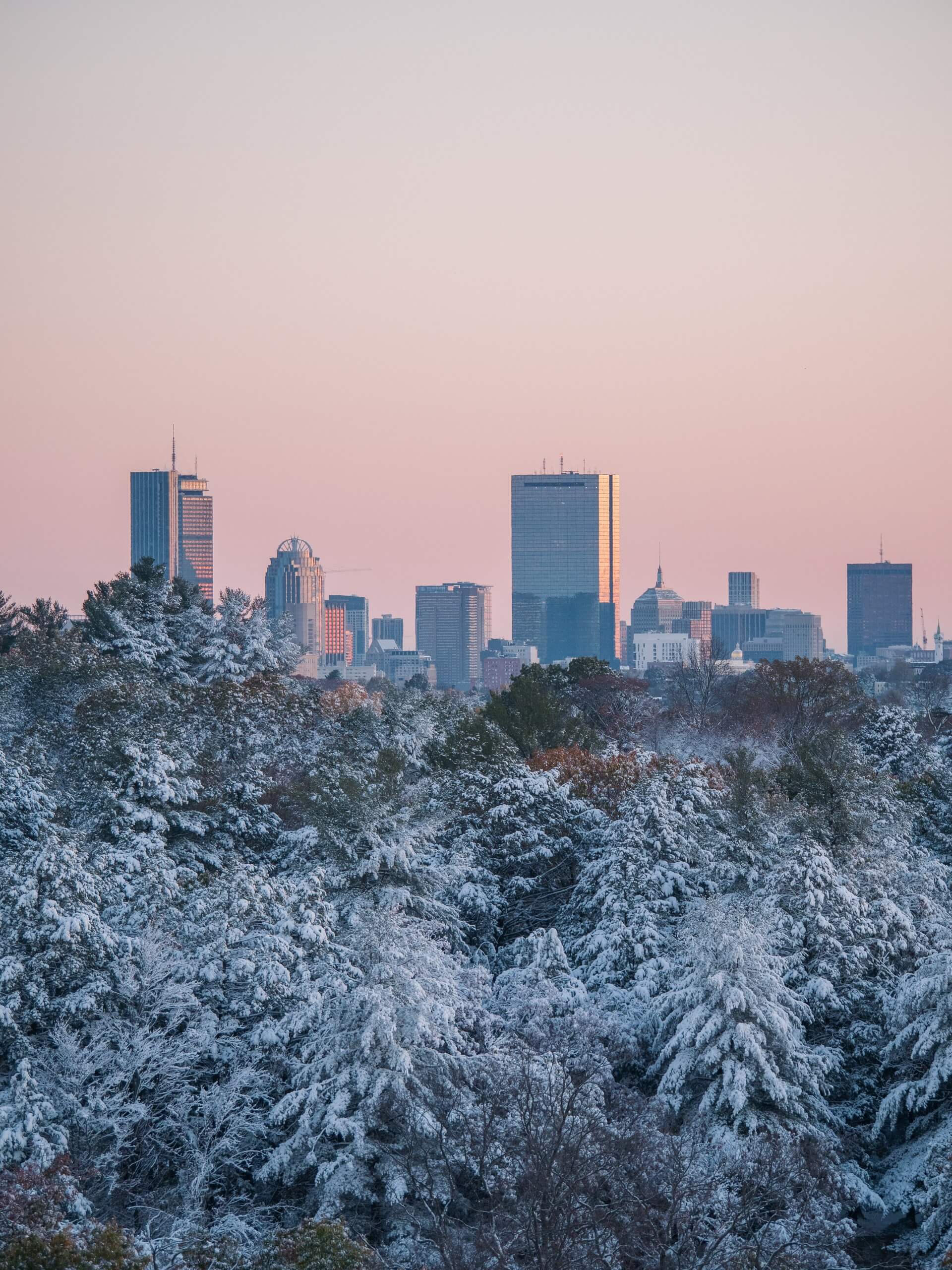 Summer is when Boston is full of out-of-towners. This sudden influx usually jacks up prices and creates congestion. Many Bostonians will also be fleeing to the coastal communities – e.g. The Cape – during this time, which can make the city feel a bit hallow.
The best times to visit Boston are probably during the summer's shoulder seasons (April-May & September-October). The weather during these months is often reliable if not a little on the cool side. There will be fewer tourists in town, which means prices will be lower, and more students, which means the bars will be packed.
Mid-October is peak fall foliage in Boston and it's an absolutely breathtaking period to visit New England. People from all over the East Coast flock to New England to see the trees turn a fiery color and this makes the city feel a little more alive for a couple more weeks.
Winters in Boston are lamentable. They are cruel, not because of their harshness but because of their deceptiveness. Winter temperatures usually hover around a reasonable 32-38 °F but Boston's humidity makes the chill penetrate the bone. The wind also batters you and it's not unheard of for a wind chill to cause the relative temperature to drop 20 degrees.
What to Pack for Boston
While your Boston wardrobe will be largely dependent upon the season and weather forecast, here are a few things you just shouldn't head out without:
Traipse the CIty in Style!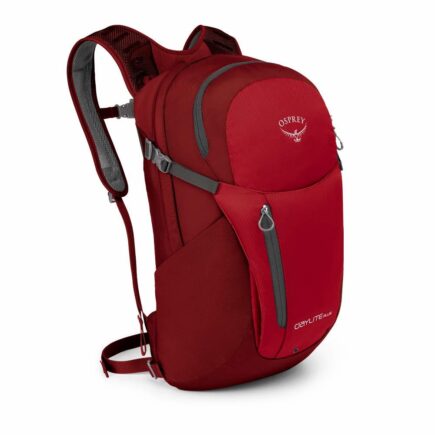 Traipse the CIty in Style!
Osprey Daylite Plus
Any city slicker needs a SLICK daypack. In general, you can never go wrong with an Osprey pack, but with its array of awesome organisation, durable materials, and a comfy build, the Daylite Plus will make your urban jaunts buttery smooth.
Drink from ANYWHERE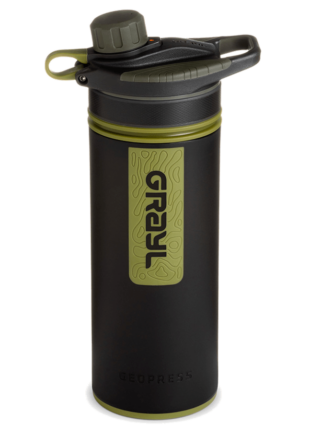 Drink from ANYWHERE
Grayl Geopress Filtered Bottle
Save $$$, save the planet, and save yourself the headache (or tummy ache). Instead of sticking to bottled plastic, buy a Grayl Geopress, drink water no matter the source, and be happy knowing the turtles and fishies thank you (and so do we!). 🙂
Pics or It Didn't Happen 😉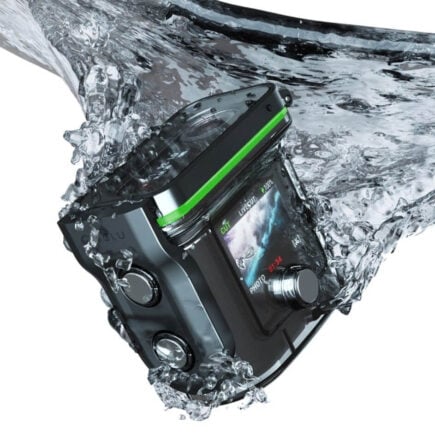 Pics or It Didn't Happen 😉
OCLU Action Camera
Wait, it's cheaper than a GoPro and… better than a GoPro? The OCLU action cam is the cam for budget backpackers that want to immortalise all their wildest adventures – including that time you dropped it off a Himalayan mountain – WITHOUT breaking the bank.
Harness the Sun!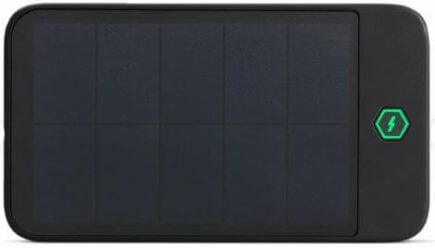 Harness the Sun!
Solgaard Solarbank
Resourceful travellers know how to find power outlets anywhere on the road; smart travellers just pack a solar power bank instead. With 4-5 phone cycles per charge and the ability to top up literally anywhere the sun is shining, there's no reason to ever get lost again!
Don't Annoy Your Dormies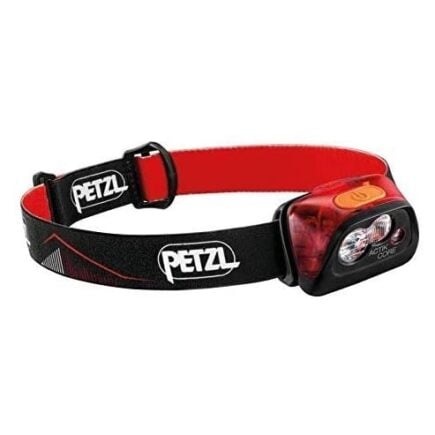 Don't Annoy Your Dormies
Petzl Actik Core Headlamp
ALL travellers need a headtorch – no exceptions! Even in the hostel dorm, this beauty can save you in a real pinch. If you haven't got in on the headtorch game, DO. I promise you: you'll never look back. Or at least if you do, you'll be able to see what you're looking at.
Staying Safe in Boston
By most contemporary American safety standards, Boston is pretty tame. It used to be dangerous, but thanks to huge public safety initiatives, the city is now quite relaxed. Those planning a trip to Boston should not have to worry about personal safety IF they are aware of a few issues.
Like the rest of the world, petty crime is still a part of life in Boston. Pickpocketing has been known to occur in busy nightlife districts and on public transport. Carjackings and break-ins are not unheard of either. When visiting Boston, be sure to exhibit all of the usual travel safety precautions and to always have your wits about you, just to be on the careful side.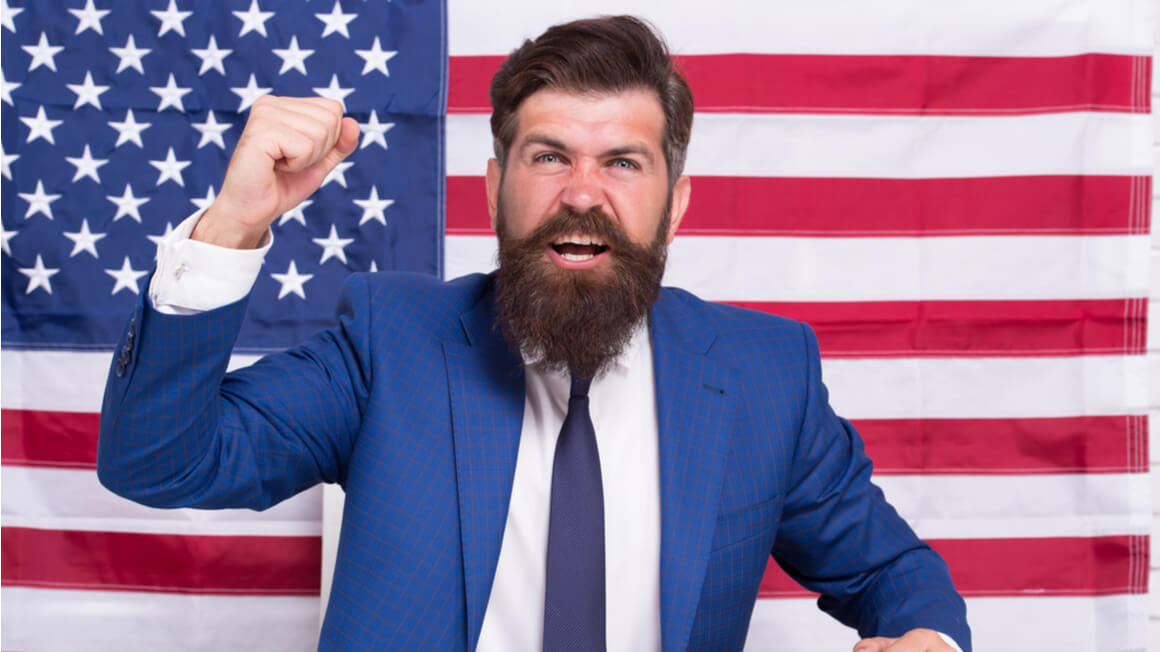 The real way to get in trouble is if you started bad-mouthing the locals. Bostonians, though generally friendly, do not take kindly to being insulted and, after a couple of beers, will beat the shit out of anyone. This means talking shit about the Red Sox, saying something like Tom Brady is a pussy, or trying to impersonate their distinct accent (they really hate that last bit). Unless you're really looking for a fight, just keep ye' mouth shut.
If you're caught in the crossfire in or outside of a bar, the police are never too far away. Many cops patrol the neighborhoods that are most prone to fights to break things up.
Sex, Drugs, and Rock 'n' Roll in Boston
While Boston is far from the biggest party city in the US, it is still home to some bars and nightclubs that will be sure to make for a good time. You can expect a wide variety of scenes that cater to all preferences: from Bijou in Chinatown to the famous bar scene in the North End, Boston absolutely has some places to get lit. The only downside: almost all nightlife in Boston shuts down around 2 AM.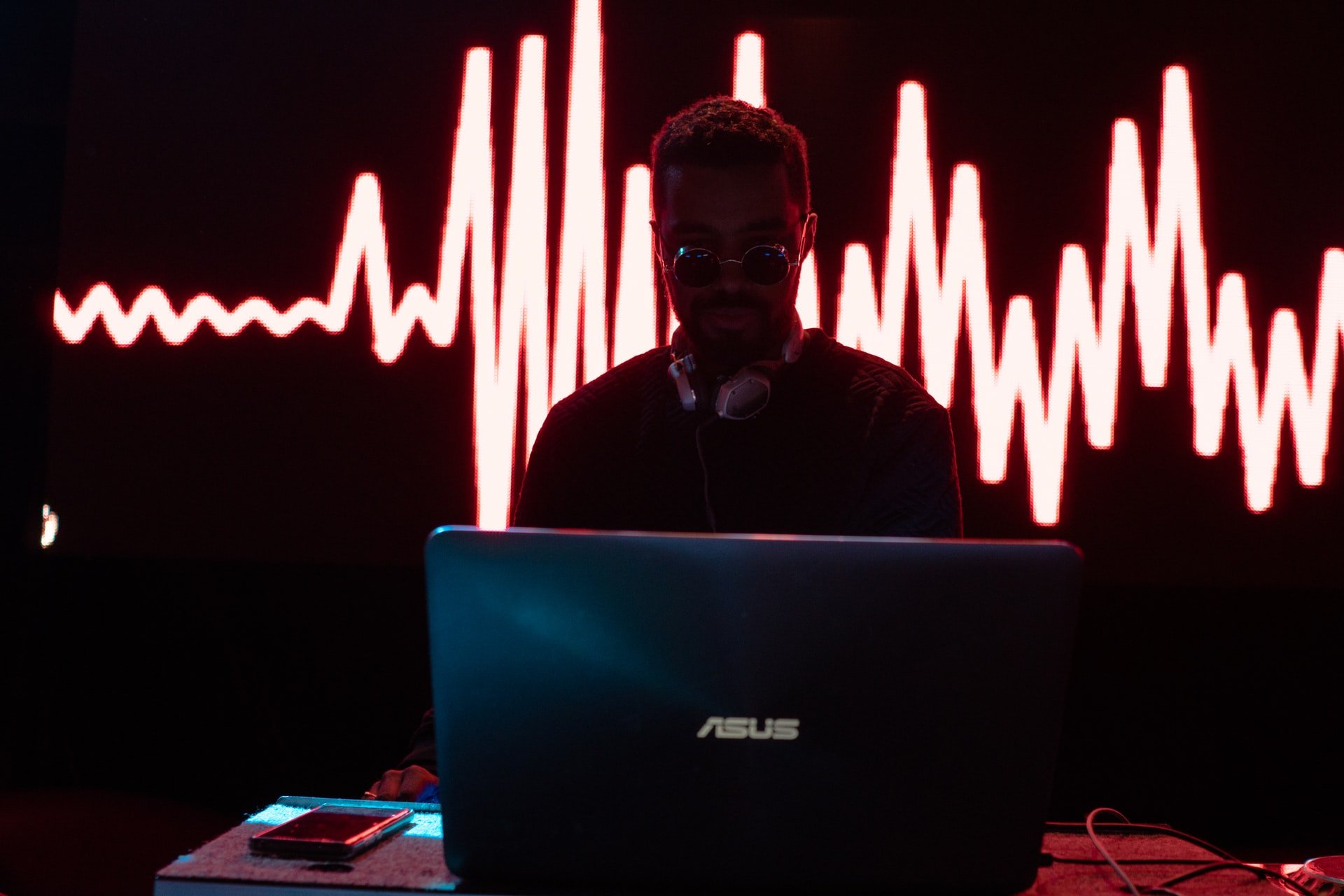 While this would sound early if you were traveling in New York City, it's actually when places have to legally shut down in Boston. I told you Boston feels more quaint and old-timey than other East Coast cities!
As for other things, you can definitely find every party favor under the sun while backpacking Boston. Luckily, recreational weed is legal and you can grab it from any dispensary.
For anything else, you're going to have to know someone. But be careful: party drugs are being laced with fentanyl all over the US these days. Always use a testing kit and do some research prior to partaking in drugs on the road!
Getting Insured BEFORE Visiting Boston
Let's get real: traveling without insurance in the USA is risky. Especially with the infamous (and ridiculous) for-profit health system. So do consider getting good travel insurance sorted before you head off on an adventure to Boston.
I have used World Nomads for years now and made a few claims over the years. They're easy to use, professional, and relatively affordable. They may also let you buy or extend a policy once you've started your trip and are already abroad which is super handy.
ALWAYS sort out your backpacker insurance before your trip. There's plenty to choose from in that department, but a good place to start is Safety Wing.
They offer month-to-month payments, no lock-in contracts, and require absolutely no itineraries: that's the exact kind of insurance long-term travellers and digital nomads need.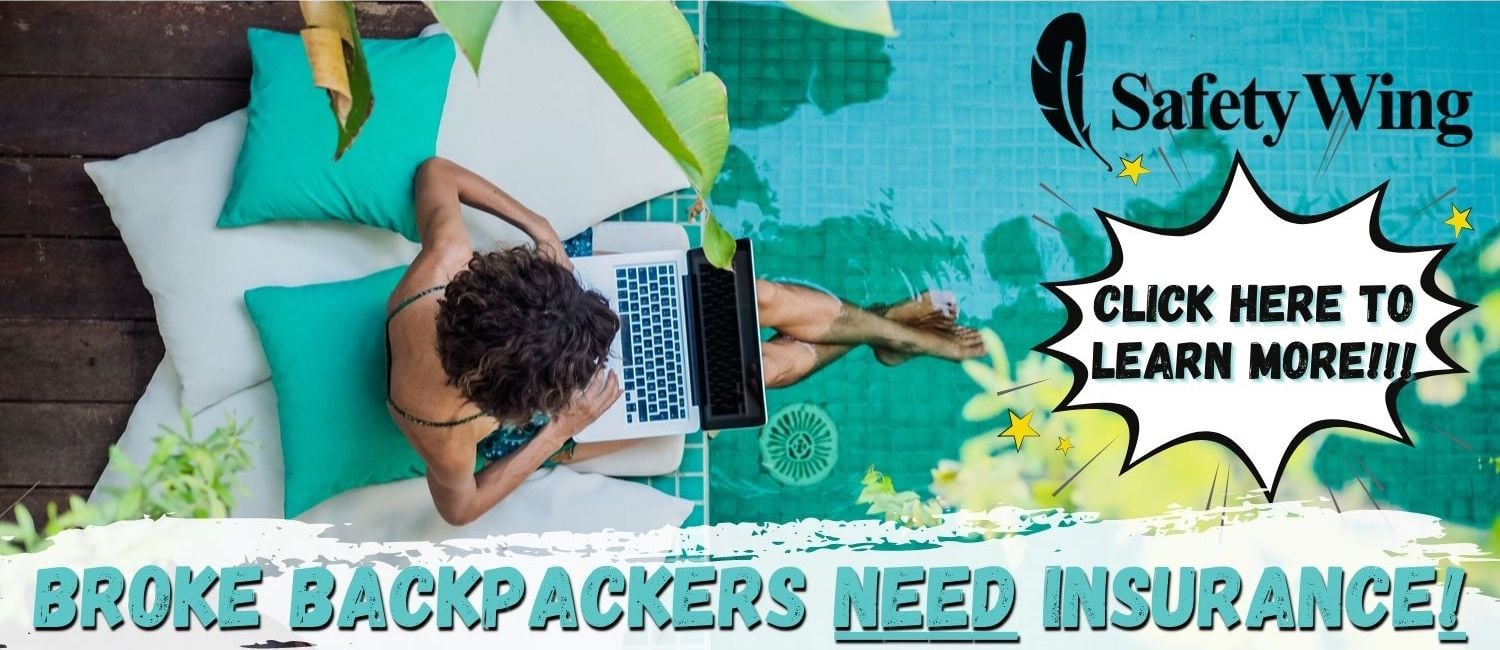 SafetyWing is cheap, easy, and admin-free: just sign up lickety-split so you can get back to it!
Click the button below to learn more about SafetyWing's setup or read our insider review for the full tasty scoop.
How to Get Into and Around Boston
There are many ways in and out of Boston as the city is well-connected by land, air, and nautical routes. Those planning a trip to Boston should have little problem arriving into and departing from the city.
Boston's main airport is Logan International and is serviced by many flights, both domestically and internationally. As the primary gateway for all of New England, Logan receives a lot of passengers on a daily basis.
Boston Logan is connected to the city via a subway line (Blue) and bus line (Silver). The airport is located close to the city itself so those who prefer taxis shouldn't have to pay an arm and a leg.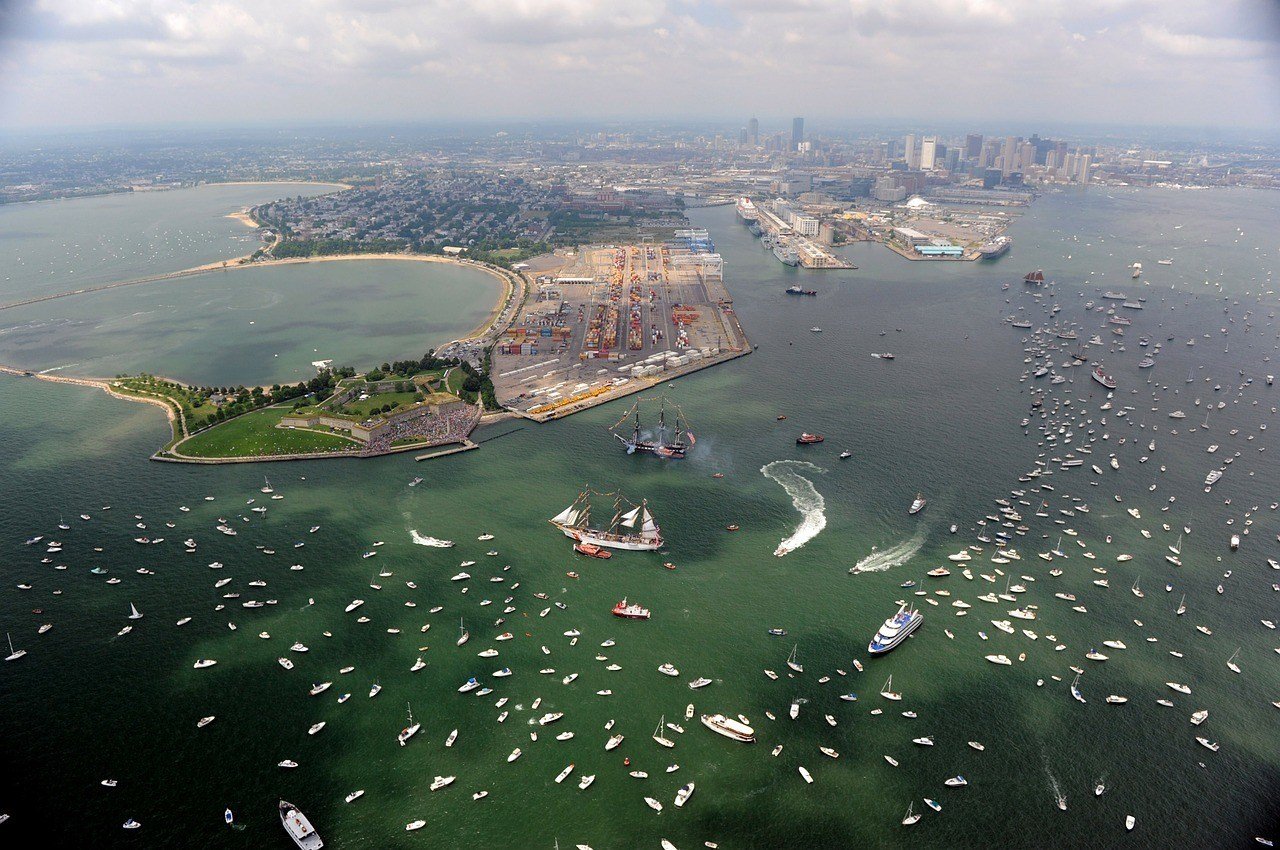 There are several long-distance trains that stop in Boston. Amtrak, the largest train network in the USA, connects Boston with cities as distant as Chicago, Washington DC, and Portland (Maine).
Note that Boston has two train stations – North Station and South Station – and each manages different routes. Trains to/from northern destinations terminate at North Station while southern destinations terminate at South Station.
Being a part of the Eastern Seaboard, Boston's roadway system is very well-developed. Those who are on a New England road trip or an East Coast road trip will have no problem getting to Boston by car. Be aware that New England has lots of toll roads.
Traveling by bus can be a preferable way of getting in and out of Boston. You'll avoid paying tolls and gas as well as avoid the stress of driving in the city. (East Coast drivers are aggressive.)
There are frequent buses linking Boston to all major Northeastern cities like New York, Philadelphia, Portland (Maine), and Providence. There's even a direct bus from Boston to Montreal, Canada.
Getting Around Boston
Contrary to what Boston's skyscrapers might indicate, Boston is actually a compact city. This means that most will be able to manage the city with only public transport, rideshares, and two feet.
Boston benefits from a very effective public transportation system. Subway lines, locally referred to as "The T," connect nearly every major district in the Greater Boston area. If a neighborhood isn't conveniently located near a subway line, there are plenty more buses. There are even water taxis that will take you across the Boston Bay to East Boston and Charlestown.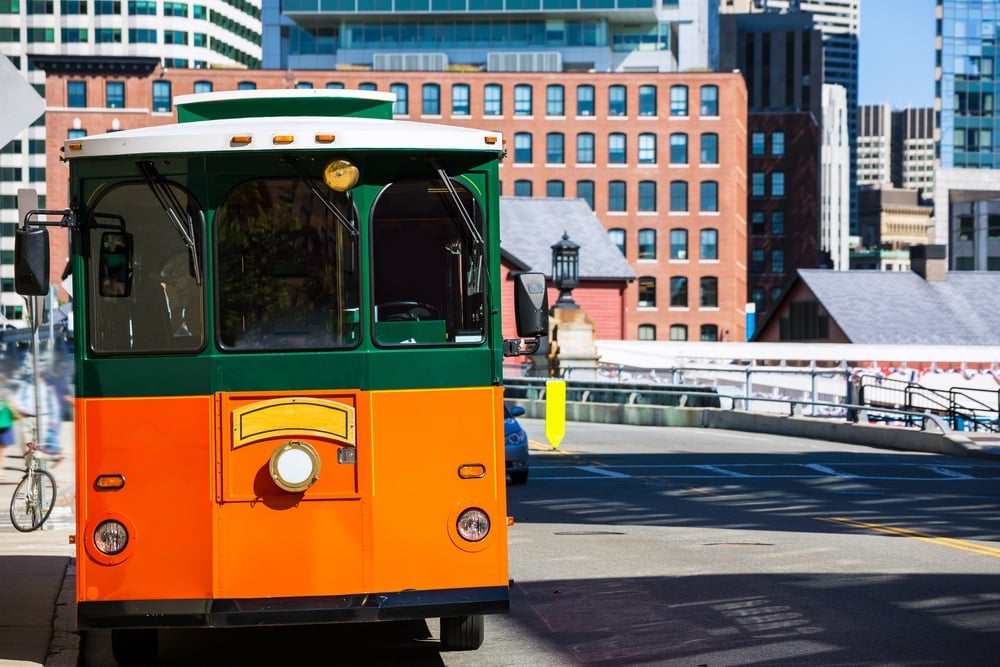 One-way tickets on the T cost $2.50 and include a bus transfer, while one-way tickets for exclusively the bus cost $2. An unlimited one-day ticket costs $12.50 and is likely your best option.
If you think that you'll be using a lot of public transport, consider picking up a LinkPass, which offers unlimited rides for a certain amount of days. LinkPasses come in 1 and 7-day increments.
Honestly, you can probably see most of Boston's points of interest on foot. Most of the top attractions in Boston are located in the Downtown area and anything else just requires a quick ride on the T.
Boston is a very pedestrian-friendly city and is actually better enjoyed from street level, anyway. Granted, you'll probably want to use the buses and trains during the winter months.
Biking is a popular way of getting around Boston as it's a flat city, but poor weather and bike infrastructure make biking inconvenient at times.
Buying a Transit Pass in Boston
It is highly recommended that you pick up a CharlieCard while touring Boston as they are convenient and offer discounted rates ($2 for the subway, and $1.50 for buses). CharlieCards are free themselves and can be recharged at major ticketing machines.
Use Bookaway to find the best deals on transport – buses, planes, trains, and ferries. It'll save you a load of time when organising transport and you'll probably nab an EPIC DISCOUNT too!
Book your transport on Bookaway NOW. Get the best price for the best ride… then use those savings to buy the best feed in town!
Book Your Transport Here!
Working and Volunteering in Boston
Like most cities in the US, Boston isn't exactly a digital nomad hotspot. Everything is quite pricey and, simply put, the digital nomad scene just isn't there.
This doesn't mean you can't work online from Boston! You absolutely can: a city associated with so many universities certainly isn't lacking in Wi-Fi-having coffee shops.
As for finding a job in Boston, the US has very strict work laws, so you won't be able to do that without US citizenship or another permit. Volunteering is possible, though still very uncommon compared to the scenes in Europe or Australia.
If you want to find a reputable place to volunteer, we at The Broke Backpacker use Worldpackers, a neat online community that connects travelers with volunteering opportunities all over the globe. The platform is review-based and honest so you'll know what you're getting into BEFORE you arrive!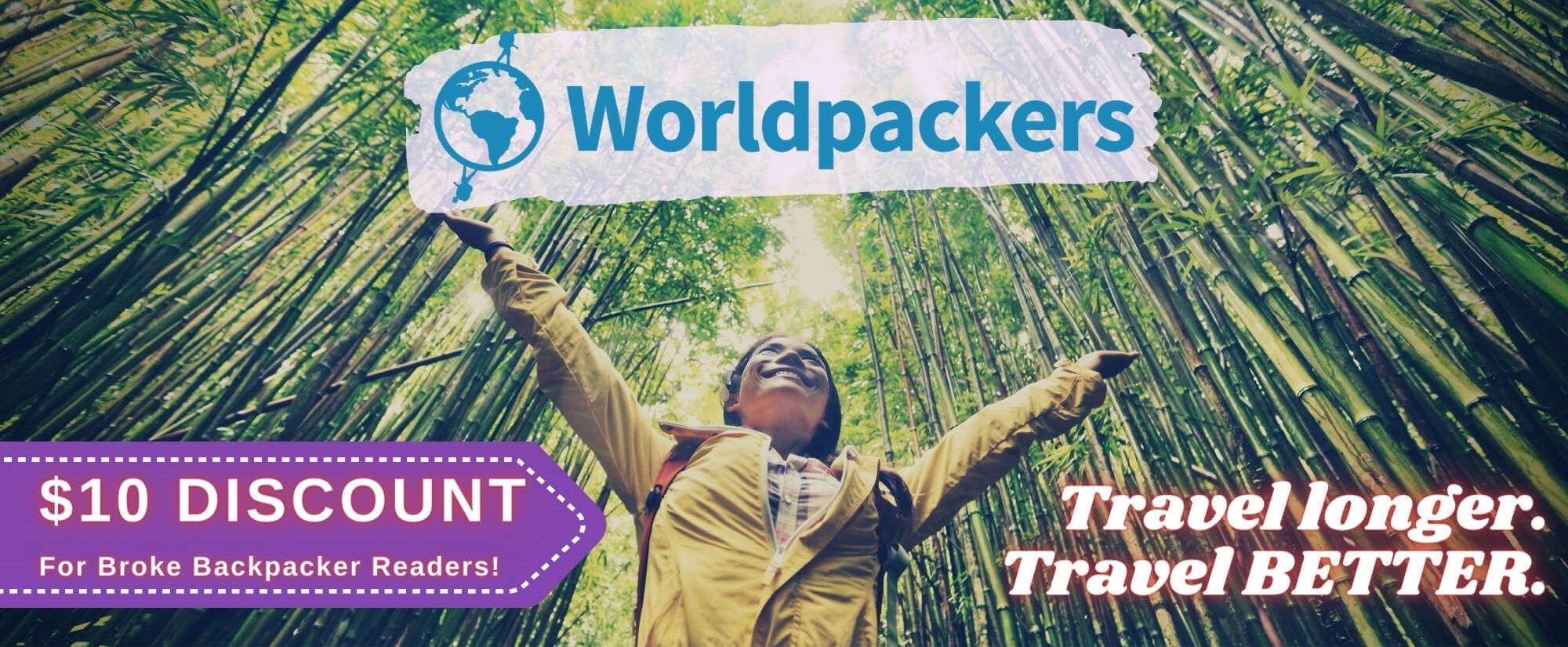 Worldpackers: connecting travellers with meaningful travel experiences.
Nightlife in Boston
Boston really bats above its weight class when it comes to nightlife with a huge selection of bars catering to all types of people.
Boston has a couple of key crowds when it comes to the bars. They are 1. Tourists, 2. Students, and 3. Locals. Each has an area that they like to hang out in.
The tourists mostly end up going out around Downtown as this area has the most things to do at night in Boston. The Theater District/Chinatown hosts the majority of the city's nightclubs and is particularly rowdy.
Nearby Faneuil Hall gets plenty of action too. Boylon, Canal, and Newbury Street are also active, though you'd be hard-pressed not to find a busy street in Downtown Boston on the weekend.
Students tend to hang out around the college campuses and student housing neighborhoods. Allston, a well-known student suburb, has lots of cheap drinks for those poor students.
On the other hand, Cambridge Central Square attracts mostly Harvard kids and is a bit more expensive (thanks to daddy's allowance).
Local Bostonians tend to go out wherever they feel like, be it Downtown or Dorchester. Fenway is ground-zero for local sports fans and goes absolutely nuts on game days.
The hip South End is getting increasingly rambunctious. If you're looking for a classic Irish pub, complete with gruff working-class folk, there's no better place than South Boston.
Note that Boston is subject to Blue Laws, which, essentially, limit when, where, and how much you can drink. These Blue Laws are very strict, much to the ire of the locals, and drinking in Boston can be a hassle sometimes. Thanks to Blue Laws, bars close at 2 am promptly on the weekends in Boston and happy hour is banned city-wide.
Dining in Boston
Boston is a world-class culinary destination with an immense selection of restaurants and bars to choose from. Here, you'll be able to find everything from local delicacies – like lobster rolls and cream pies – to ethnic delights from all corners of the globe. Boston baked beans are the obvious choice too.
Top it off with a heavenly pint of New England lager, and you have all the makings of a foodie paradise. And if you want to ensure you don't miss anything–there are plenty of quality Boston food tours to choose from!
Boston's food scene is mostly defined by New England cuisine which is, essentially, a blend of the many cooking styles brought over by the original immigrants. New England foods are often hearty and rich, which is great for battling those cold winter days.
Baking is the primary means of cooking so you shouldn't have to worry too much about greasy food (unless you purposely seek them out). Deserts and sweets are particularly well-loved in New England.
Of course, being on the coast and all, seafood is the foremost staple of the Boston diet. And, by God, is it awesome. Lobster rolls, chowders, and oyster shooters are just some of the dishes prepared to near-perfection, much to the pride of the locals. Really, nothing beats a clambake on a Boston summer day.
Boston still has a large immigrant population and there are a huge amount of international restaurants strewn throughout the city. Being the Italian quarter, the North End is where you'll find the best pasta among other Italian staples. East Boston is one of the best places to eat in the city as it hosts a huge selection of ethnic restaurants from Portuguese to South American to Asian.
You'll find Irish fare just about everywhere in the city but the most "authentic" will be found in South Boston.
Slick Restaurants and Cheap Eats
Eating in Boston can break the bank quickly. Luckily, there are still many backpacker-friendly eateries to be found:
Kelly's Roast Beef: Aside from their iconic roast beef sandwiches that come in just under $10, you can also taste some delicious lobster rolls, New England clam chowder, and even fried scallops without breaking the bank.
Anna's Taqueria: A neighborhood staple since 1995, you can find many of Anna's delicious Mexican menu items for less than $10.
Sullivan's: Love hotdogs? Even if you don't–you can't pass up this famous Sullivan's staple which also specializes in Boston seafood favorites.
Bánh Mì Ba Le: For the freshest Vietnamese in the city at amazing prices, grab a banh mi sandwich from this famous no-frills shop in Dorchester.
Ernesto's Pizza: For 30 years, hungry Bostonians have flocked to Ernesto's–located in the famous North End–for its gigantic pizza slices fit for all budgets!
Ho Yuen Bakery: For authentic and delicious Chinese food at Southeast Asia prices, look no further than Ho Yuen Bakery, where you can't leave without trying one of their buns.

Our GREATEST Travel Secrets…
Pop your email here & get the original Broke Backpacker Bible for FREE.
Day Trips from Boston
Want to get out of the city? Visit one of these places near Boston for a chance to stretch your legs and experience some of New England's best scenery.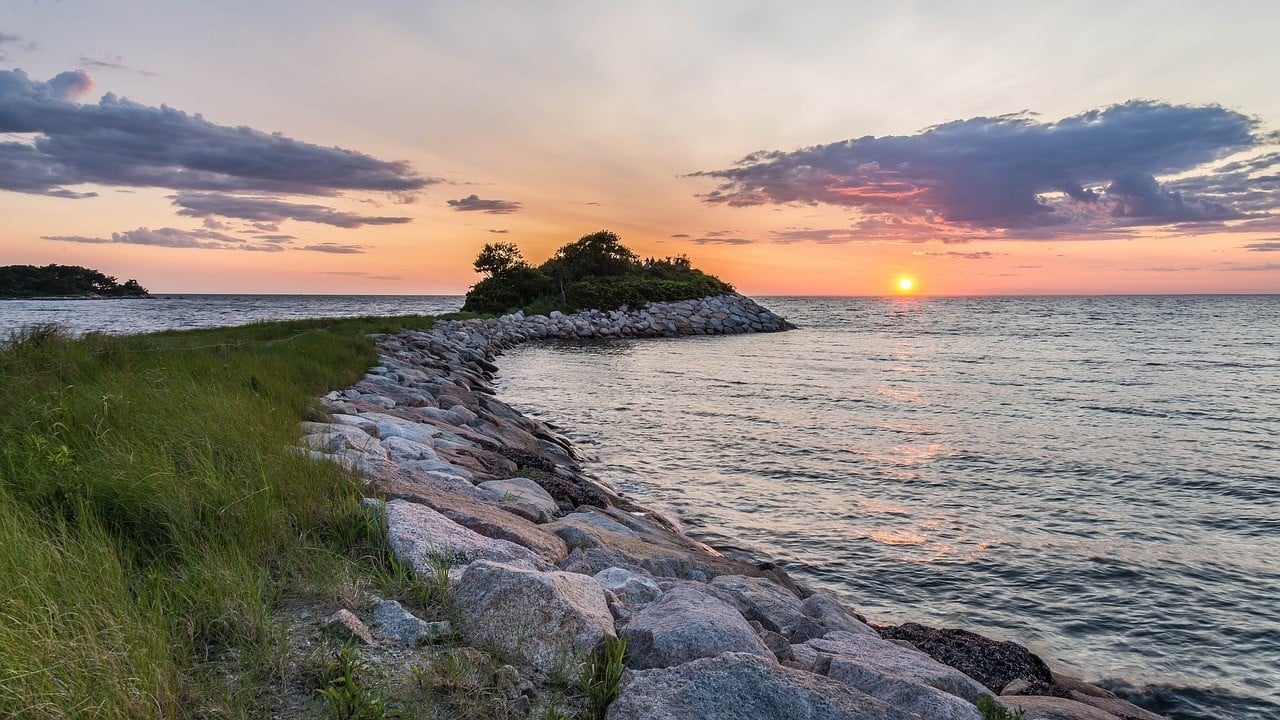 Getting Off the Beaten Path in Boston
Luckily–it's easy to get off the beaten path in Boston! Most tourists just head to the same few places, so if you're looking for something different, look no further. From the lush Arnold Arboretum at Harvard to the interesting Castle Island, Boston has a lot to offer that you might miss without a lot of time or quality research.
Due to its pedestrian-friendly nature, Boston is a place you can simply set out to explore and see where you end up! This is my favorite way to get acquainted with a new city, and can surely lead to some unexpected encounters.
Boston also has plenty of cool day and weekend trip options to consider. Cape Cod is definitely worth the drive, especially if you happen to be in the area on a weekday when it tends to be less crowded.
FAQs About Traveling in Boston
You've got some questions before traveling to Boston, and I've got answers! Here are some FAQs to know before you go.
Final Advice Before Visiting Boston
Boston is an incredibly unique city. From the distinct Boston accent to its plethora of lobster rolls, Boston has the rare ability to make you feel like you're in a town while strolling about a state capital. Those who have gotten acquainted with it know the small city is easily one of the coolest places in the US–hands down.
And now that you're done with the best Boston travel guide, I hope you yourself are hella' excited for your upcoming adventure in Beantown!
Be sure to hit up those Boston hotspots, and if you can swing it, there's no better way to experience Boston culture than by watching a game at Fenway Stadium.
But do take the time to get off the beaten path a bit too and see Boston beyond its famous locales. Aim to get lost, or take one of the many epic day trips. Regardless of what you plan to do on your vaction in Boston, you're absolutely in for a grand time.
Now, what are you waiting for? Book that hotel and ready for your Boston trip!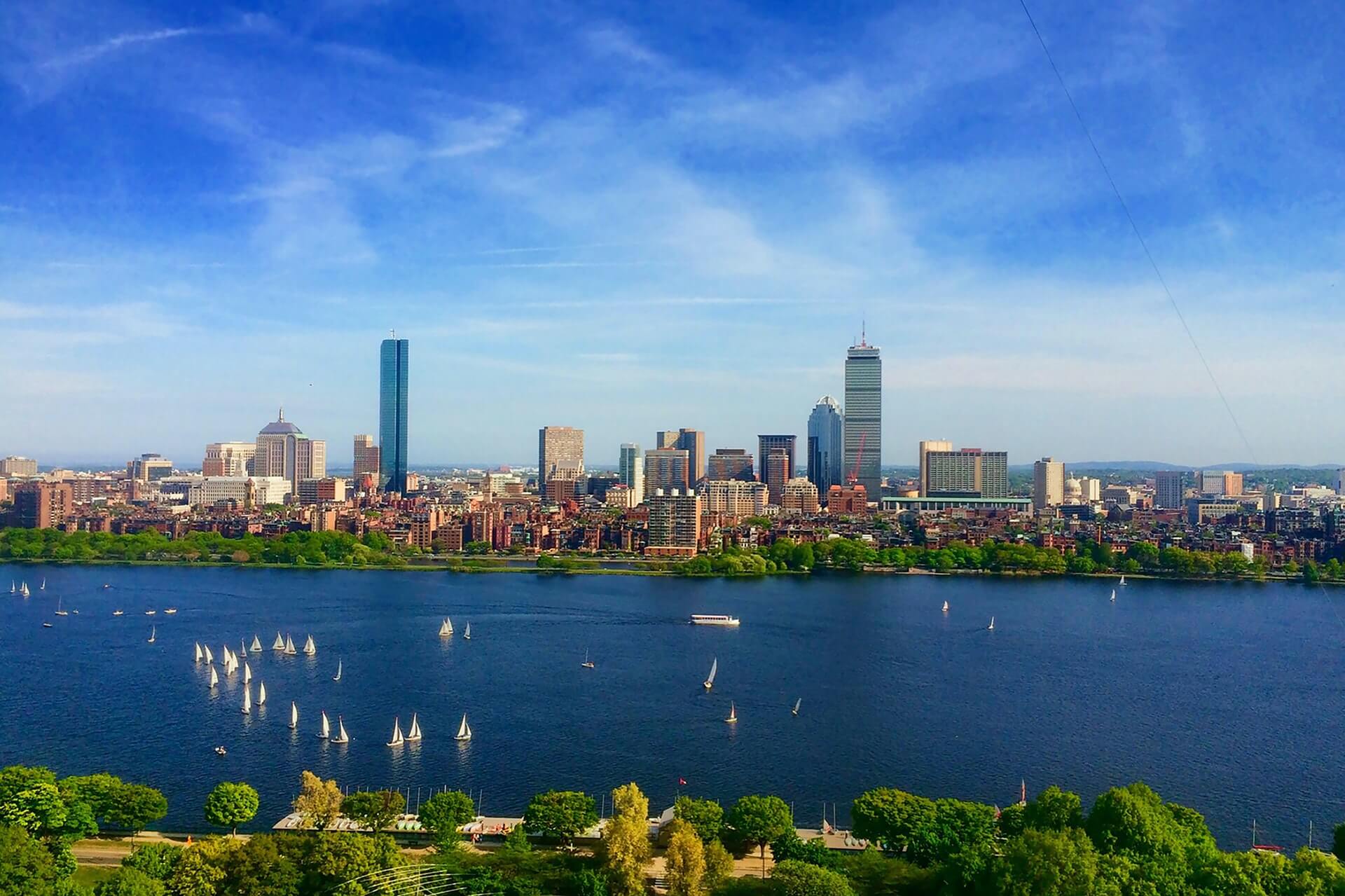 ---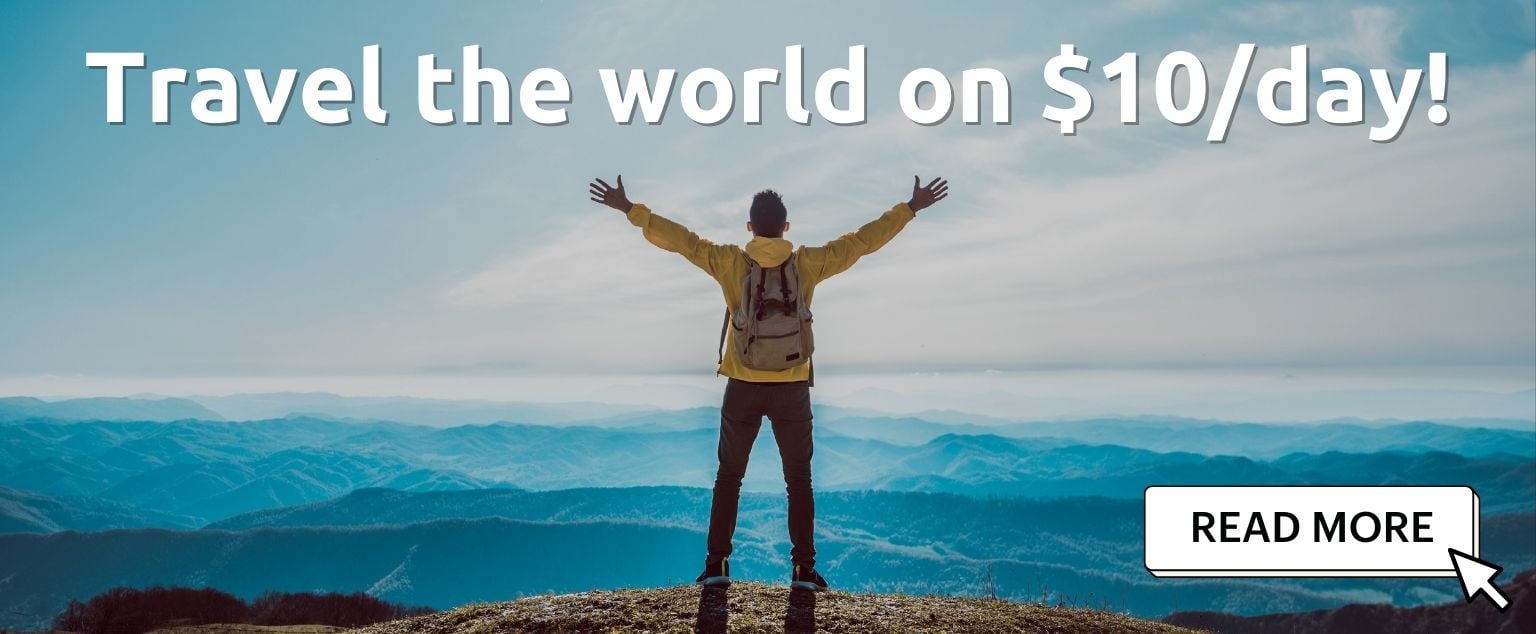 And for transparency's sake, please know that some of the links in our content are affiliate links. That means that if you book your accommodation, buy your gear, or sort your insurance through our link, we earn a small commission (at no extra cost to you). That said, we only link to the gear we trust and never recommend services we don't believe are up to scratch. Again, thank you!