One of the oldest cities in the USA, Boston is dripping in history. The iconic port city has seen its fair share of events from the Boston Tea Party to the modern day; it's also one of the wealthiest and culturally rich cities in the whole of America.
Packed full of bars, restaurants, art galleries and museums, there is literally so much to see and do in Boston, so how can you work out the best place to stay in Boston for you?
There's nothing to worry about! If you're in town to party and make some new friends, get lost in the city's history or just have a chilled couples city break – we've got the best hostels in Boston for you.
Read our easy list below and you'll have the coolest hostel in Boston booked up in no time…
Quick answer: The Best Hostels in Boston
Best Hostels in Boston
Need helping choosing where to stay in Boston? Then we have picked out the best hostels in Boston.
Overall Best Hostel in Boston – HI Boston
– $$
– Free Breakfast
– Washing Machine
– 24 Hour Reception
How can this not be the overall best hostel in Boston? They've got you covered for all of your travel needs. Close to the subway and located in Boston's vibrant China Town, this hostel is like a cool hangout to meet like-minded Boston backpackers. It's decorated really stylishly too and they have loads of different room types to choose from.
The staff will help you out with your Boston travel tips and even feed you a big, FREE breakfast which is always tasty. There's even a coffee bar in the lobby so you can fill up of caffeine and baked snacks.
– $$
– Free Parking
– Common Room
– Luggage Storage
A really sweet little budget place to stay in the city, this place is the best hostel for solo travellers in Boston. The staff here really know how to look after guests and will more than happy to answer any questions you might have. All of the different rooms on offer at this budget hostel in Boston are really homely and clean, it might feel like you are staying with an old aunt, but you'll feel safe and well looked after the whole time.
– $$
– Free Breakfast
– 24 Hour Reception
– Luggage Storage
In a city where hotels are really expensive, this hostel offers budget accommodation that's clean and safe. The best cheap hostel in Boston, they claim to be one of the oldest hotels in the downtown area. If it is an old hotel, it doesn't feel like it: the whole place has been recently renovated which means you can choose to stay in really stylish and modern dorms, or fork out a little more for a private room. There's a free breakfast too so you can keep you costs low.
– $$$
– Hot Showers
– Late Check-in
– Sailing on the harbour
As weird as this place might seem, it is actually one of the coolest hostels in Boston. You get to spend the night on an actual old fashioned ship, which is a real experience. We reckon this is a fun thing to do with your partner which is why we thing this is the best hostel in Boston for couples. Just imagine having a few drinks on the top deck under the stars with your partner, then heading down to your cosy cabin for the night. Cute.
– $$
– Free Shuttle Service
– Games Room
– Bar
If you're looking for a fun place to hang out, have a few drinks and meet other travellers then this is a great choice for you. The best party hostel in Brooklyn has got nice staff and a friendly atmosphere.
You can enjoy a few drinks in the hostel bar and play a game of pool and then head out into the city for more drinks. It's a properly American style hostel, which isn't too stylish but is clean enough and safe which is the main thing, eh?
Psst!
Heading to a hostel? Don't forget to pack a
padlock
! It's well worth having one so you can secure your locker and protect your stuff!
Best Budget Hotels in Boston
We all know that sometimes a hostel just isn't going to cut it. Maybe you want to stay somewhere a little more special, or need to get some work done and need a bit more space… and peace and quiet. It's ok: we've got your back. Take a look at our round-up of the best budget hotels in Boston and find the perfect place to stay in the city.
– $$
– Communal Kitchen
– Free Parking
– Free Breakfast
A great solid choice for a budget hotel in Boston, this B&B is midway between a hotel and hostel. It's good all of the fun of a hostel but with the privacy of a hotel – and all in a really clean house. The location is excellent for Boston sightseeing, not far from Downtown, so it's easy to walk or rent a bicycle and go by bike to the city's top attraction.
Rooms are secured by a key entry lock, and the hotel will send you the pin before you check in which means you can access your room if you arrive late after hitting the town at night. Safety first!
– $$$
– Daily Maid Service
– Garden
– Free Breakfast
This is one of those recommended budget Boston hotels that ticks all of the boxes. Sure, you might have to fork out a little bit more cash, but you get a whole lot more comfort. Located in a peaceful neighbourhood, the surrounding area is full of pretty houses and welcoming neighbours.
The owners are really helpful and they provide you with a big free breakfast as well (always a plus). It's also one of the best budget hotels in Boston for digital nomads as the big rooms come with desks and high-speed internet.
– $$$
– Free Breakfast
– Small Communal Kitchen
– Free Parking
If you're looking for one of the best budget hotels in Boston, look no further. As well as providing huge, modern rooms, this cool budget hotel provides a massive American style breakfast as well. Situated close to the old town, staying here means you'll be really close to some of the most interesting sights in the city. Not only that, but the staff are super attentive and kind, and will stuff you silly with pancakes and coffee in the morning.
– $$$
– Communal Kitchen
– Shared Lounge
– Free Breakfast
Staying in a guesthouse instead of a hostel might mean more comfort but less atmosphere. This is one of the best budget hotels in Boston though, not only for its luxurious rooms but for the fun and friendly feel you get from the moment you arrive.
The surrounding area is really safe and it's easy to walk to the nearby public transport which can take you all over the city. Even though there is a kitchen for guests to use, they serve up a big breakfast every morning for guests to enjoy.
– $$$
– Daily Maid Service
– Air Con
– Kitchen
Live life in the city a little bit like a local would do if you choose to stay in this super cool budget hotel in Boston. Not only do you get to pretend you live in the city, but you get to pretend you live in a really nice, modern apartment with big windows, a massive bed and a kitchen as well.
This place is more like a rented apartment, but is really one of the best budget hotels in Boston – it's the perfect place to stay in Boston for couples, we reckon.
The Best Travel Backpack?!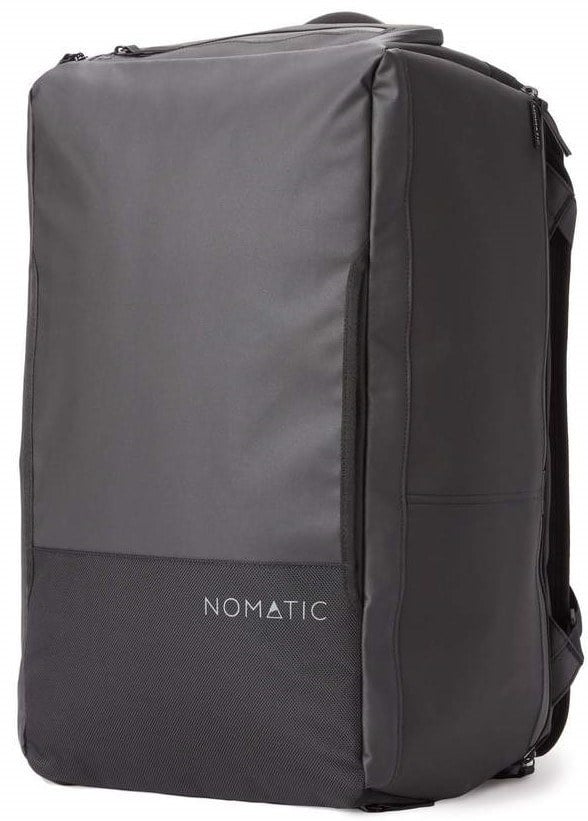 Pssssst! Not picked the perfect travel backpack yet? The Broke Backpacker team has tried out over thirty backpacks this year! Our favourite carry on backpack is the Nomatic Travel Bag.
Read our full review!
What to Pack for your Boston Hostel
Here's some gear our editors take hostelling.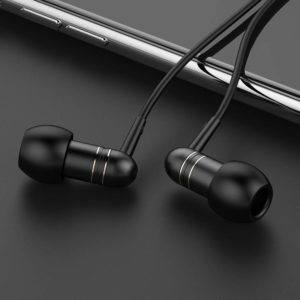 1. Noise-Cancelling Earbuds: You'll have some pretty sorry roommates – it happens from time to time. These noise-canceling earbuds help mitigate the damage. The comfortable and ergonomic design won't hurt your ears while sleeping no matter how long you keep them in. Increase the quality of your sleep by listening to some relaxing music at night or just enjoy the silence.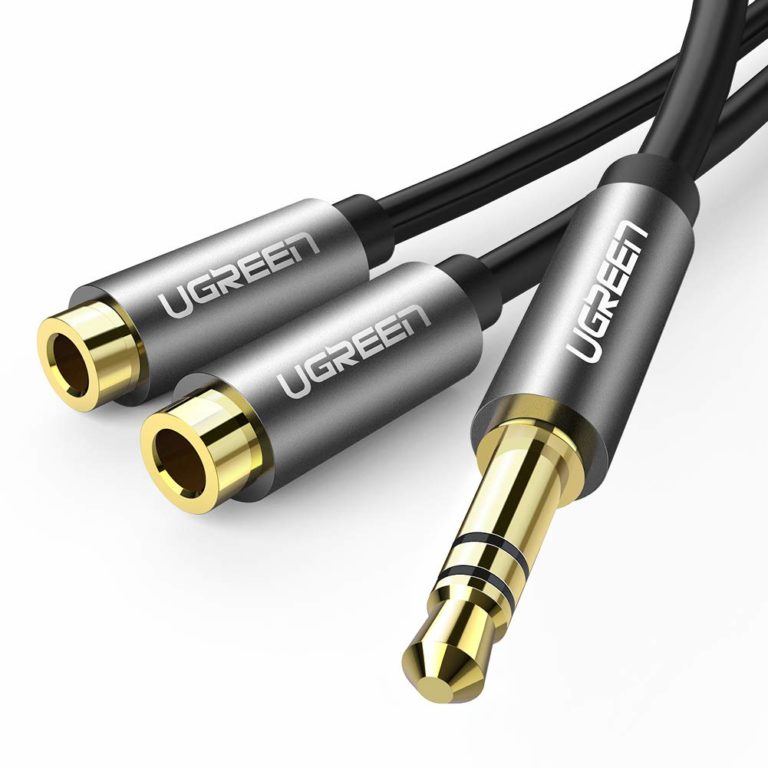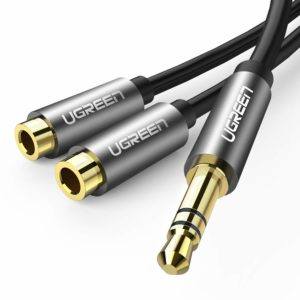 2. Headphone Splitter: Being stuck on a bus or plane with only one phone that has good music or shows downloaded can be pretty annoying if your travel buddy wants to share headphones. With this Headphone Splitter, you won't have to listen with only one ear anymore. Your friend can plug in their headphones at the same time, so both of you are entertained (on both ears!).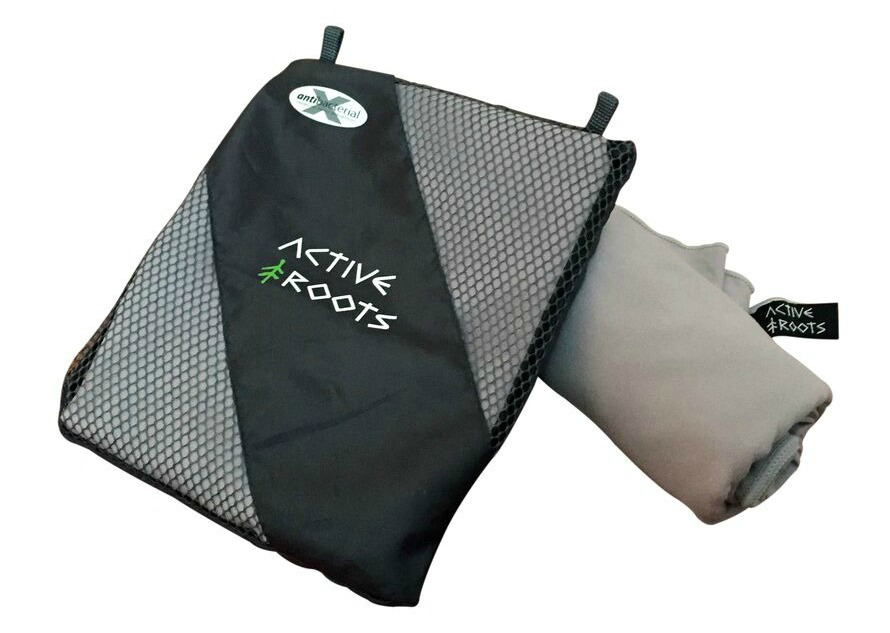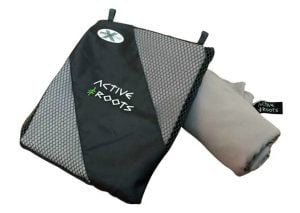 3. Active Roots Microfiber Towel: Having your own towel is a must when traveling since most hostels don't provide them. Plus as a backpacker, use of a towel will extend further than just showers, it's a minimalist yoga towel and a great beach blanket/towel combo! The Active Roots Microfiber Towel is really the best solution for backpacking.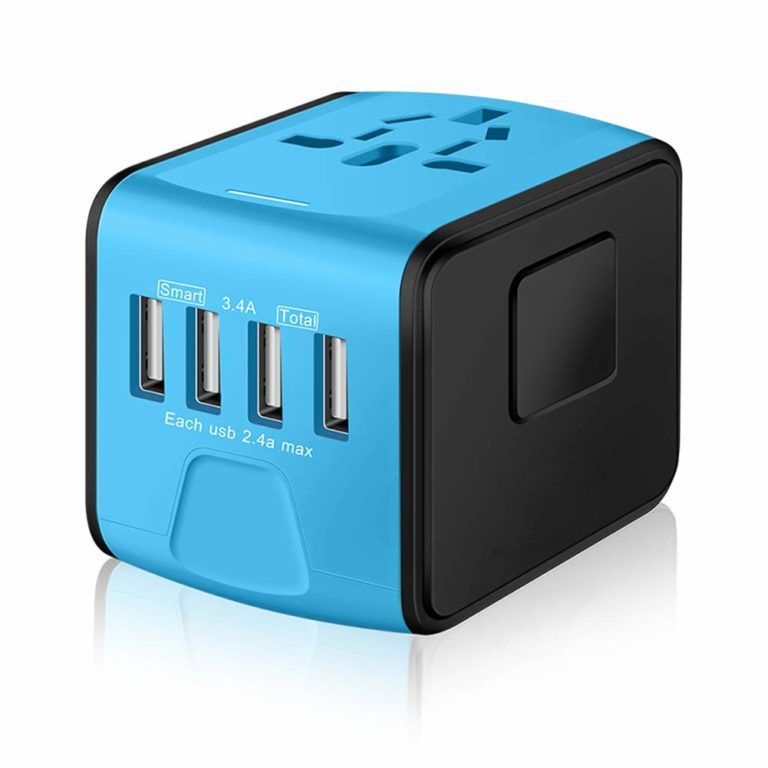 4. Universal Travel Adapter: Not every country has the same electrical plug style, so carry along a universal travel adapter. You'll want one that covers varying voltage levels, has protection from power surges, a fried laptop is not fun, and enough ports so you don't have to spend all day individually charging your devices.
5. Active Roots Toiletry Bag: The Active Roots Toiletry bag keeps all of your bathroom essential items organized instead of flowing around your backpack. Having everything handy and accessible in one water-resistant bag is a bathroom lifesaver. This toiletry bag also helps from being that embarrassed person walking back to the dorm room, in a towel, to grab forgotten shampoo.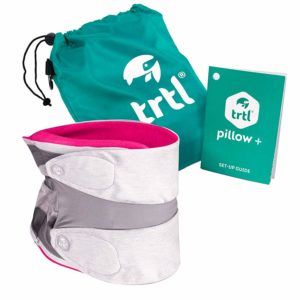 6. TRTL Travel Pillow: Nothing is worse than a sleep-deprived and grumpy backpacker. Do yourself a favour and get some decent rest with this comfortable TRTL travel pillow. The ergonomic design (fancy!) makes it possible to sleep upright, which can be a real struggle with normal neck pillows. Having this cool pillow makes long bus rides or flights way more enjoyable – and who knows, maybe you'll even be looking forward to it next time. If so, leave those guys a good review.
Why you should travel to Boston
There you have it, the ultimate list of best hostel in Boston. Did you find the best place for you to stay during your trip? There are some pretty cool choices in there, so hopefully you've found the top hostel in Boston for you.
And, for those of you who want a little more luxury and comfort, we even added in some of the best budget hotels in Boston for you to check out as well.
So, if even after all of that your head is still spinning when you think about trying to work out where you should stay in Boston, just keep it simple and book our best overall hostel in Boston – HI Boston. Simple.
Enjoy your trip!
Travel Safety Tips for Boston
Don't forget to sort your travel insurance before heading to Boston! We've put together a roundup of the best travel insurance for backpackers – check it out here, or if you're low on time, get a quote from World Nomads, our favorite travel insurance provider.
Getting an estimate from World Nomads is simple – just click the button or image below, fill out the necessary info, and you're on your way!

More Epic Hostels in USA and

North America
Hopefully, by now you've found the perfect hostel for your upcoming trip to Boston.
Planning an epic trip all across USA or even North America itself?
Don't worry – we've got you covered!
For more cool hostel guides around North America, check out:
Over to you
By now I hope our epic guide to the best hostels in Boston has helped you choose the perfect hostel for your adventure!
If you think we've missed anything or have any further thoughts, hit us up in the comments!
Yay for transparency! Some of the links in this post are affiliate links. This means that if you book your accommodation through the site, The Broke Backpacker will earn a small commission at no extra cost to you. Your support helps keep the site going.
---
Need More Inspiration?
Like this post? PIN ME!!!
Noodle addict. City dweller. Aaron Radcliffe is the marketing ninja for The Broke Backpacker, founder of Nomads Nation and Co-Founder of Ditch Your Desk.