Hollywood. Beaches. Clubs. Sports. Food. Perfect weather. America's second largest city really has it all.
But with all of the pros in Los Angeles – it doesn't come cheaply. Which is exactly why we have put together this guide of the 20 Best Hostels in Los Angeles, California.
The hostel scene in Los Angeles is small in quantity but high in quality. With the help of this guide, you'll know what the highest reviewed hostels in Los Angeles are.
And, as an added bonus, we have organized the best hostels in Los Angeles by your travel needs. So whether you are looking to party, get a private room with your SO, meet other cool travelers or anything in between – this ultimate guide to the best hostels in Los Angeles has got you covered.
Then, you can get back to what matters – exploring this amazing and huge freaking city!
Let's take a look into the top hostels in Los Angeles.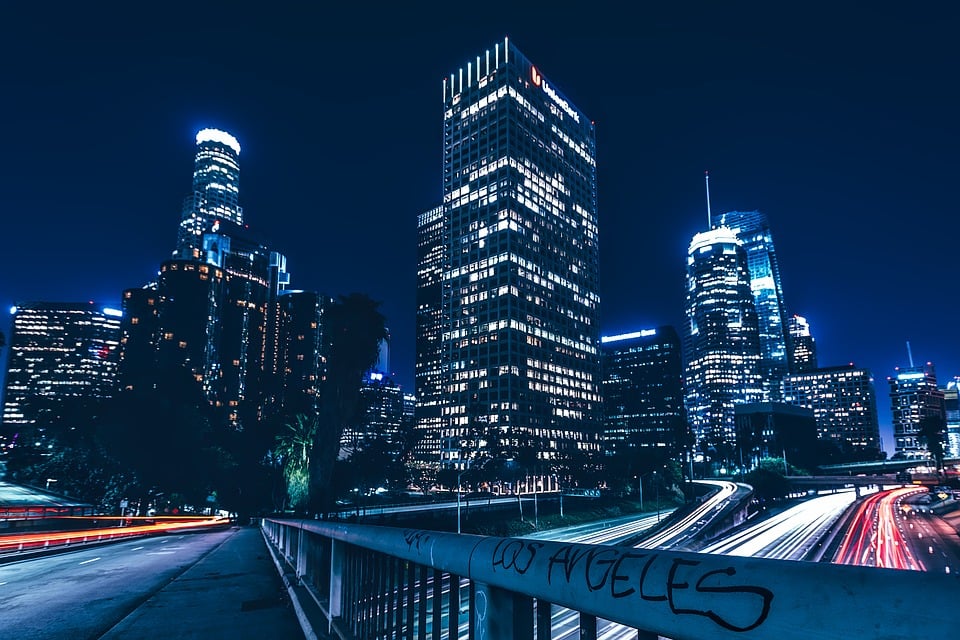 The 20 Best Hostels in Los Angeles
There are a ton of places to stay in Los Angeles: from Hollywood to Beverly Hills and from Venice Beach to Santa Monica Boulevard, these fabulous youth hostels in Los Angeles are sure to impress.
Conveniently split into different categories, you can see at a glance the best party hostel in Los Angeles and the best hostels in Los Angeles for solo travellers or couples. Need to combine work and play? The top hostel for digital nomads in Los Angeles has you covered. And, if you're visiting on a tight budget, or want more dough to play with, the best cheap hostel in Los Angeles is ideal for budget backpackers.
Things DO go missing sometimes…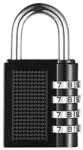 Psst! Heading to a hostel? Don't forget to pack a padlock! It's well worth having one so you can secure your locker and protect your stuff!
$$
Complimentary Breakfast
Games Room
Laundry Facilities
Our choice for the overall best hostel in Los Angeles in 2021, the award-winning USA Hostels Hollywood is a great place to meet heaps of new people, relax, and get a good night's sleep. Close to the metro, the hostel arranges diverse events, including BBQs, walking tours, and comedy nights, throughout the week to help you meet people and fully experience vibrant LA. The top-notch facilities include a kitchen and a lounge with foosball, a TV, musical instruments, and a Wii. Wi-Fi is free and iPads can be borrowed for free too. Breakfast is included. All guests have a locker and there are mixed and female-only dorms in addition to private rooms for two at this awesome Los Angeles backpackers hostel.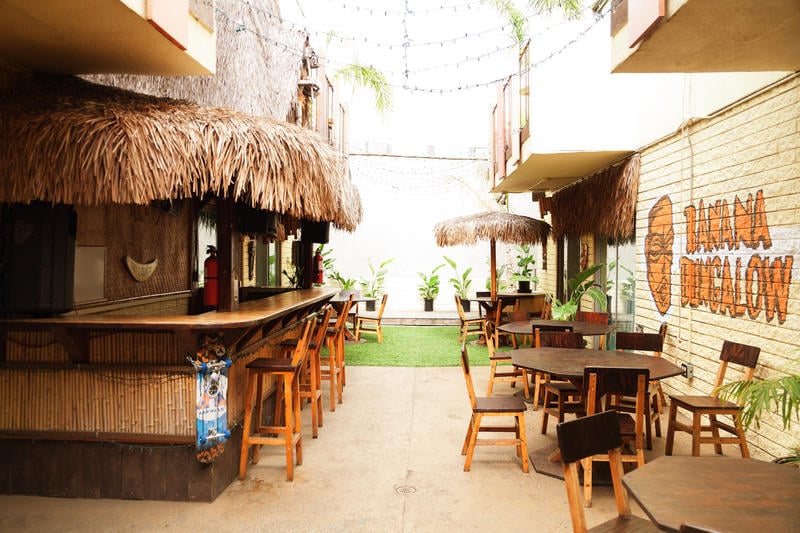 $$
Free Breakfast
Pool Table
Laundry Facilities
Banana Bungalow West Hollywood is our favourite when it comes to the best hostel for solo travellers in Los Angeles. Meeting other travellers is easy with the range of fun activities, including parties, BBQs, and movie nights. The social vibe is strong in the common areas too, which include a sunny terrace and a casual seating area with a pool table. The kitchen is large with multiple appliances—no need to wait hungrily in a queue or bash elbows. If you can't be bothered cooking, though, cheap dinners are available and there are tons of eateries close to hand. All dorms have their own bathroom, and the hostel has laundry facilities, free Wi-Fi, and space to work.
Best Cheap Hostel in Los Angeles #1 – San Vicente Place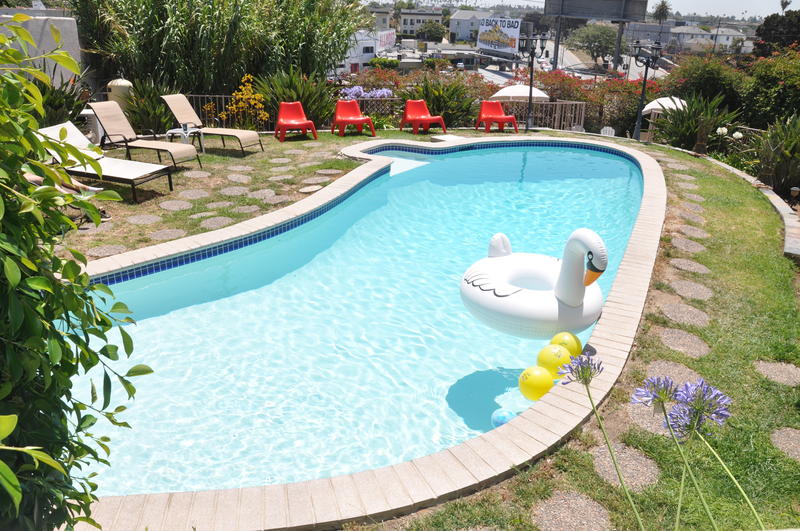 $
Free Breakfast
Café
Swimming Pool
San Vicente Place is the best cheap hostel in Los Angeles. Sociable and friendly, the hostel has a large swimming pool, which is perfect for cooling off in the California sun. The outdoor space also has a terrace and BBQ—did someone say pool party?! Indoors, you'll find a café and a well-equipped kitchen. There's no need to go hungry here! And, breakfast is included. There are dorms for four, six, and eight, including some that are for females only.
Best Cheap Hostel in Los Angeles #2 – Melrose Hostel
$
Free Breakfast
Luggage Storage
Housekeeping
A fairly new youth hostel in Los Angeles, we predict that Melrose Hostel is going to quickly become a top hostel in Los Angeles in 2021. Stylish with an arty edge, the clean and comfy hostel is centrally located and close to public transportation links. The roof patio provides great views over the City of Angels and is a sociable space to bond with your fellow travellers. Breakfast is included, and other freebies include Wi-Fi, the use of computers, printing, drinking water, and luggage storage. All guests have a locker (though you'll need your own padlock). The staff team regularly arranges diverse events too to make your stay even more fun.
Best Cheap Hostel in Los Angeles #3 – Surf City Hostel
$
Complimentary Breakfast
Restaurant
Laundry Facilities
Situated at Hermosa Beach, Surf City Hostel is close to amazing nightlife, the sandy beach, and heaps of restaurants and shops. Public transport is just a stone's throw away from this Los Angeles backpackers hostel. The friendly staff organise regular in-house events too, giving people more chances to mingle. Borrow a body board, hit the beach, and then make use of the laundry facilities to wash the sand away when you come back. The hostel has a shared kitchen and a cosy lounge too, perfect for chilling at the end of a fun-filled day.
Best Hostel for Couples in Los Angeles – Orange Drive Hostel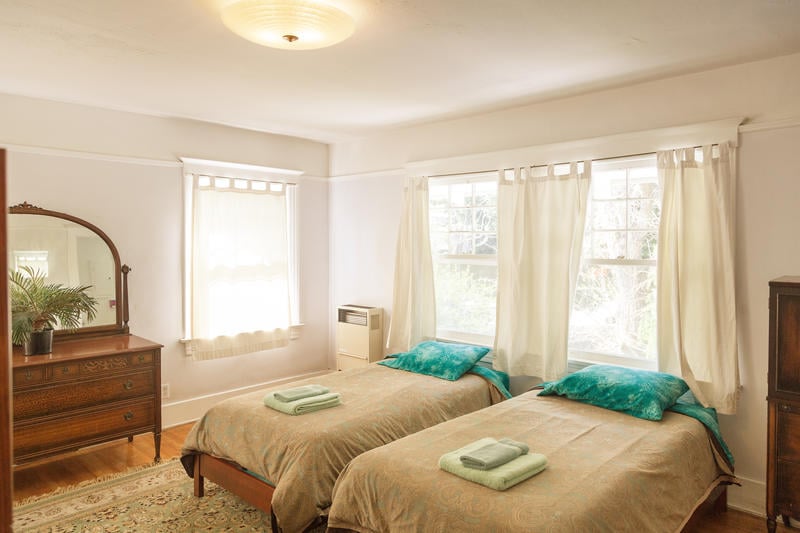 $$
Complimentary Breakfast
Laundry Facilities
BBQ
Welcome to Hollywood, baby! Stay in a former grand manor that once hosted the likes of Marilyn Monroe and Rita Hayworth, and soak up the star-studded vibe and glamour of Hollywood's Golden Age. A relaxing LA base, Orange Drive Hostel has single-gender dorms for six and an array of private rooms. The cosy double rooms, combined with the romantic history and top-class modern facilities, make this one of the best hostels for couples in Los Angeles. CCTV, round-the-clock security, and lockers make this a secure place to stay, and the cool common areas include a kitchen, a patio with BBQ, and a lounge with TV. Wi-Fi is free and breakfast is included at this recommended hostel in Los Angeles.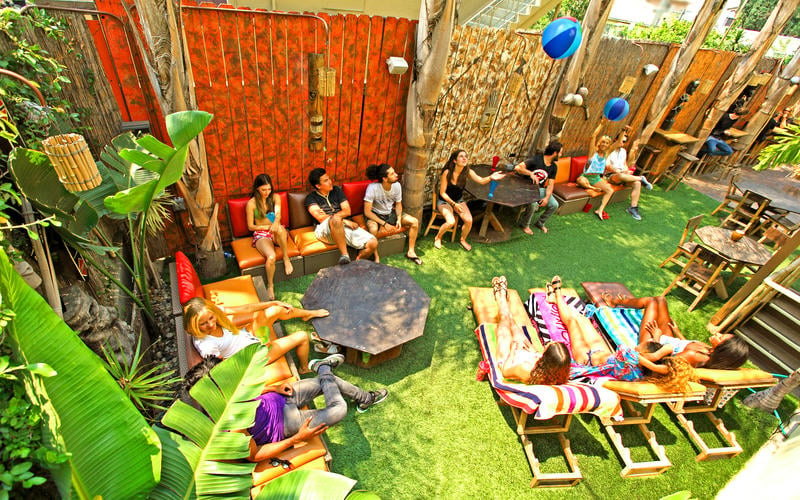 $$
Free Breakfast
Games Room
Fitness Centre
The best party hostel in Los Angeles, Banana Bungalow Hollywood is a youthful and fun hostel where it's easy to make new pals and many great memories. There's always something happening, from pub crawls, poker nights, and living it large in a limo party bus, to free BBQs, pool playoffs, and themed parties. There are plenty of things to do in the daytimes too, with tours, a courtyard and garden to chill in the sunshine, and a TV lounge. Free breakfast helps to fight off hangovers and each and every dorm room has its own bathroom, TV, and kitchen!
Best Hostel for Digital Nomads in Los Angeles – PodShare Venice Beach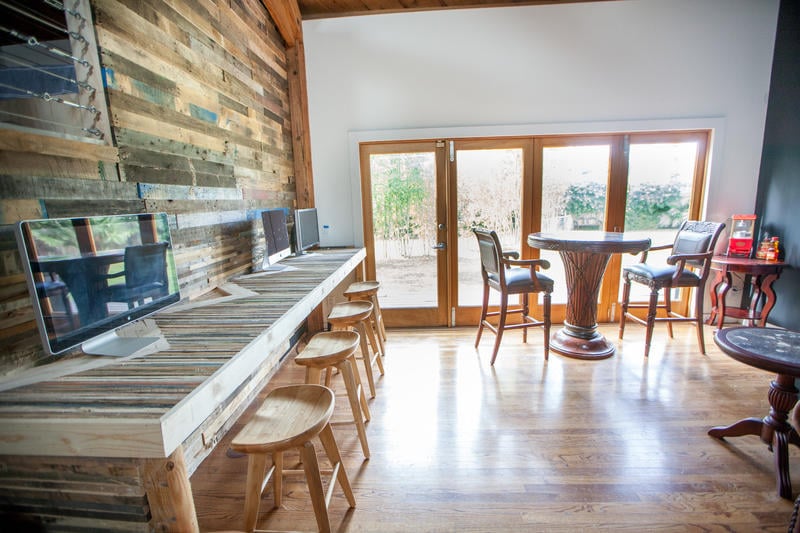 $$$
Free Breakfast
Laundry Facilities
Luggage Storage
PodShare Venice Beach is a top hostel in Los Angeles for both solo travellers and groups. The capsule-style beds have not only a personal reading light and a power socket, but also your very own TV! Talk about being spoilt! The co-working space, with free-to-use computers, desks, and Wi-Fi, makes this the best hostel in Los Angeles for digital nomads too. When you've finished work, head outside for a game of ping pong or football, a BBQ, or simply to laze in the sunshine. The leather armchairs in the TV room invite you to take it easy, and the kitchen lets you cook up a little taste of home.
Best Hostel with a Private Room in Los Angeles – Time Zone Hostel
$$
Complimentary Breakfast
Café
Laundry Facilities
A sociable top hostel in Los Angeles's vibrant and starry-eyed Hollywood, Time Zone Hostel is great at most things … location, staff members, facilities, and atmosphere. The reception is manned 24 hours, so no worries about finding a Los Angeles hostel near the airport for after late-arriving flights. There's a lovely courtyard with seating in both the shade and the sun, as well as indoor seating areas, a movie theatre, pool table, and kitchen. There are private rooms for one and two, and mixed dorms in various sizes, some with regular bunk beds and others with pod-style beds for total privacy.
The BEST Travel Backpack?!
Pssssst! Not picked the perfect travel backpack yet? The Broke Backpacker team has tried out over thirty backpacks this year! Our favourite travel backpack is the Nomatic Travel Pack.
View on Nomatic
More of the best hostels in Los Angeles
And, because we're super thorough and really want you to have a top stay in the City of Angels, here are even more of the best hostels in Los Angeles:
$$$
Bike Hire
Laundry Facilities
Housekeeping
Located in Westwood Village, DormShare is a recommended hostel in Los Angeles for people who like comfort and convenience. The beds have been custom-made to maximise space and provide a comfortable space when you sleep, and each comes with a personal reading light, power outlet, and locker. Hostel facilities include a sleek modern shared kitchen, a lounge, a patio, and enough bathrooms to avoid morning queues.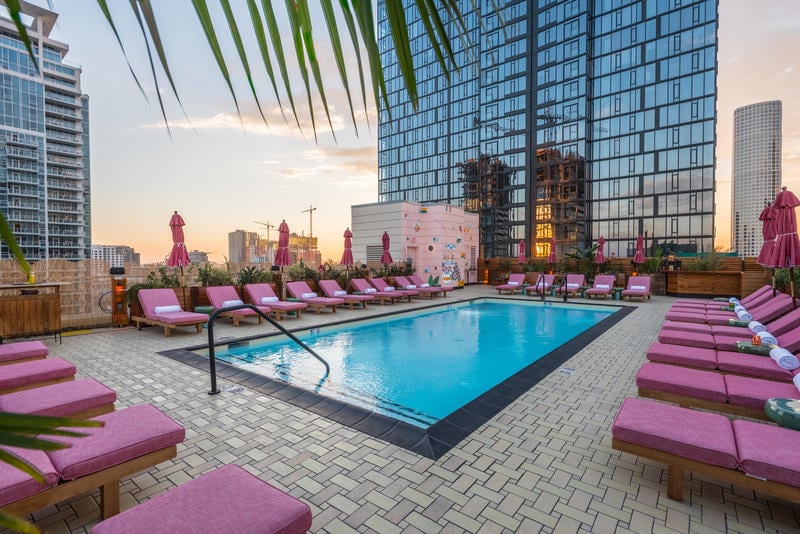 $$$
Free Breakfast
Restaurant
Fitness Centre
With everything you need, and more, for a terrific stay in LA, Freehand Los Angeles is bursting with excellent features and amenities. Indeed, it could be the coolest hostel in Los Angeles thanks to the gorgeous rooftop swimming pool and bar, high-class restaurant, round-the-clock high-tech fitness centre, and chic rooms and dorms that combine comfort, practicality, and style. A fab LA base for flashpackers, families, and couples, it's close to the metro and some of the city's swankiest areas.
$$
Free Breakfast
Bike Hire
Laundry Facilities
A small and intimate youth hostel in Los Angeles's Venice Beach, The Venice Beach Hostel is in a prime location for enjoying sun, sea, sand, surf, and … culture! Yes, the Venice Beach area has much more to offer than only beaches—although, the beaches are really sweet! Grab a free boogie board before hitting the sands, rent a bike to explore, stroll the nearby boardwalk with its cool shops and street performers, book tours onsite to see more of vibrant Los Angeles, and find awesome nightlife almost right on the doorstep. A kitchen, laundry facilities, free Wi-Fi, and TV lounge make life a beach indoors too.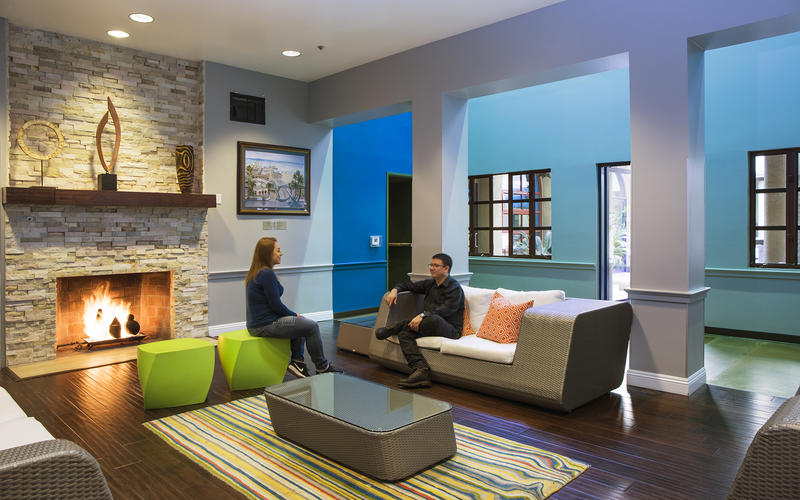 $$
Free Breakfast
Tour Desk
Bike Hire
Close to the gorgeous sands and sparkling waters of Santa Monica beach, live the high life at HI Los Angeles Santa Monica. Tours can easily be booked onsite in addition to a range of hostel-arranged events and activities, and you can hit up the many local bars with pals old and new. There are diverse common areas to suit different moods … a bright and spacious dining/work area with a pool table tucked into a niche, a large and modern kitchen with multiple ovens, hobs, sinks, and work surfaces, a laid-back reading room, a cosy lounge with a fireplace, a cinema-style movie room, a sunny courtyard, and … we think you get the idea! Other perks include free breakfast and Wi-Fi, laundry facilities, and luggage storage. It's easy to see why this is a recommended hostel in Los Angeles.
If you need more inspiration for what to do once you have booked your hostel, take a look at our guide for backpacking in Los Angeles.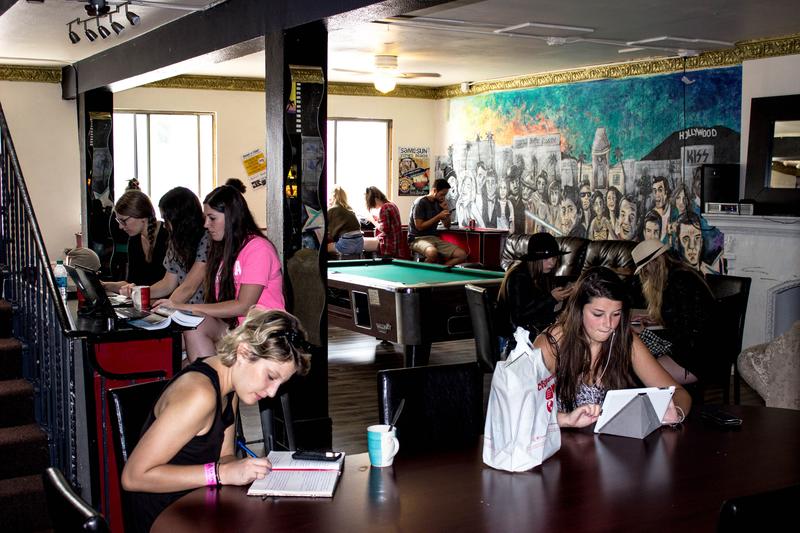 $$
Complimentary Breakfast
Bar
Laundry Facilities
One of the best hostels in Los Angeles for star-struck travellers, the Walk of Fame Hollywood Hostel offers the ultimate views, for free! One of the coolest hostels in Los Angeles, you get to enjoy the sights of movie premier events and celebs strutting down the red carpet. There's a Hollywood Star right outside the front door! The metro is handy too. Grab your new mates for a game of pool or foosball and cook shared meals in the modern kitchen. Housekeeping keeps everywhere looking spick and span and you can take care of your own necessities with the laundry facilities. Hollywood ain't a place for scruffs!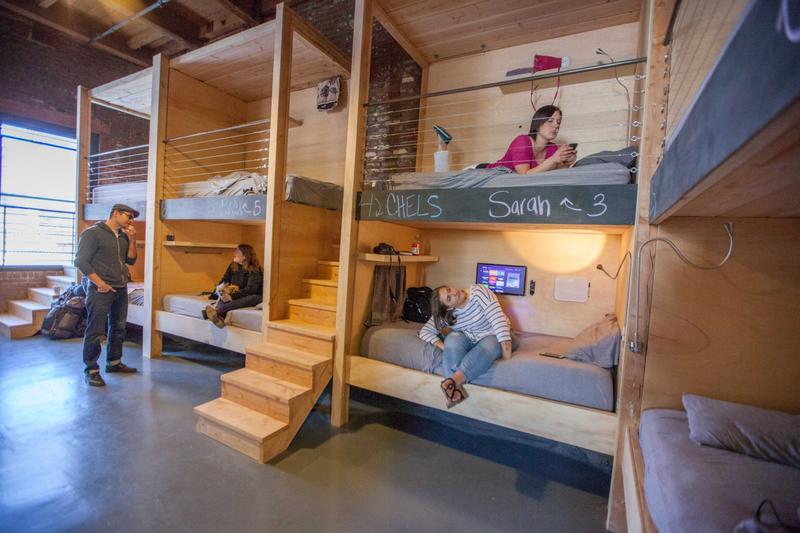 $$$
Complimentary Breakfast
Games Room
24-Hour Security
Perfectly located for creative travellers and backpackers who want to tap into their inner artist, the industrial-chic PodShare Arts District is just a short stroll from some of LA's brilliant street art and galleries, not to mention trendy restaurants, shops, and bars. The pod-like beds even have their own TV! Dorms sleep 18 but the custom-made beds ensure you don't feel a thing from your neighbours. The shared spaces are pretty cool too, with modern bathrooms, a kitchen, a co-working space, and a lounge.
Want to save the world?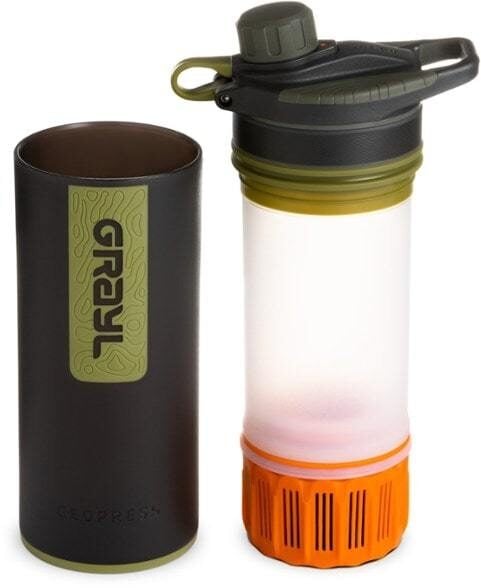 Single-use plastic bottles are a huge threat to Marine Life – Be a part of the solution and travel with a filter water bottle.
The GRAYL GEOPRESS water bottle is the ONLY all-in-one filter water bottle setup you'll need. Whether you need to purify the water from a hostel sink in Kathmandu or a stream trickle in the Andes, the Geopress has got you covered.
Read our full review of the GRAYL GEOPRESS!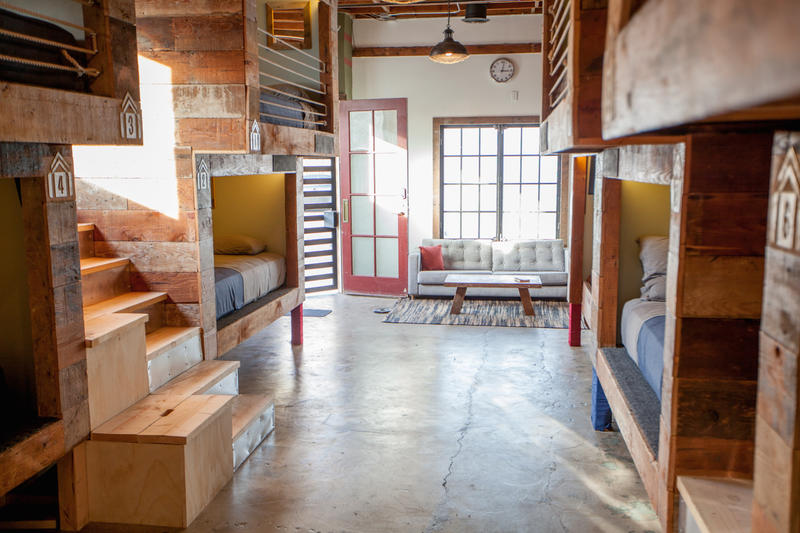 $$$
Free Breakfast
Laundry Facilities
Minimart
A cool co-living space in LA and a top hostel in Los Angeles for solo travellers in particular, PodShare Los Feliz is a small and intimate pad with ten pod-style beds in an industrial loft. You can cook up a storm in the kitchen and mingle in the dining room, laze in bed watching TV (yes, all beds have their own TV!), surf the free Wi-Fi or use the free computers, and catch up on all the goss while chilling in one of the comfy seating areas. Plus, you're able to use all the top-class facilities in all the other PodShare hostels around the city too. There's plenty of storage space and lockers are available.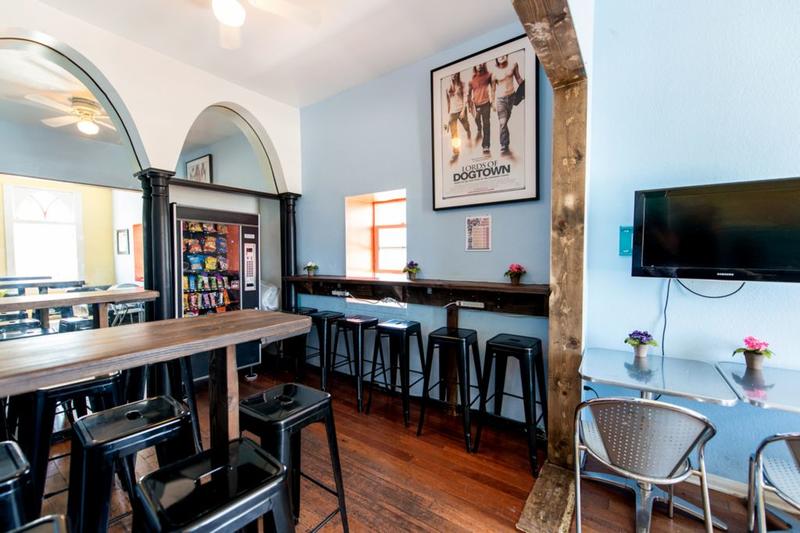 $$
Complimentary Breakfast
Restaurant
Bike Hire
Samesun Venice Beach is loaded with handy facilities. Prepare a feast (or, dinner!) in the kitchen, or grab something tasty from the restaurant. Catch up on your laundry. Book tours and rent bikes to explore Los Angeles. Pick up a good read from the book exchange. Surf the net with the free Wi-Fi. Watch TV. Chill on the comfy sofas. Join in with evening activities. There's loads to do at this youth hostel in Los Angeles! Dorms sleep from four to seven, and there are female-only dorms and private double rooms too.
$
Free Breakfast
Restaurant-Bar
Games Room
A charming budget hostel in Los Angeles with an olde-worlde vibe, Angeles B&B has various-sized dorms, including some that are only for the ladies. In a central location and close to public transportation connections, it's a great budget base in LA for broke backpackers and travellers who prefer to splash the cash on other things. Being cheap certainly doesn't mean it sucks though—there's free breakfast and FREE DINNER, free tea and coffee, and free Wi-Fi. And that's on top of the shared kitchen, laundry facilities, TV lounge, and dining area.
$
Swimming Pool
Tour Desk
Laundry Facilities
The Anderson Estates is an LA hostel that people seem to either love or hate. We think it's okay, though, for a few nights' stay if you're the kind of traveller who likes an offbeat vibe, quirky people, and doesn't mind roughing it a bit. The hostel attracts stoners, hippies, and creatives, so if this sounds like you, you'll love it. The price is low and the facilities are good for the cost. There's a swimming pool, a kitchen, a lounge, and more. Do note that there's an age restriction; only people aged between 18 and 35 can stay here.
$$$
Swimming Pool
Laundry Facilities
Tour Desk
Although not strictly a hostel, Sea Rock Inn is still a great choice for budget backpackers in Los Angeles. There are rooms for two or four, with one or two king-sized beds—share a room with your BFF or book a few rooms for the whole squad. All rooms have a bathroom and most have basic amenities like a fridge, TV, and microwave. The swimming pool is the perfect place to chill and mingle and the tour desk makes exploring LA easy.
What to Pack for your Los Angeles Hostel
Pants, socks, underwear, soap?! Take it from us, packing for a hostel stay is not always quite as straight forward as it seems. Working out what to bring and what to leave at home is an art we have perfected over many years.
Check out our definitive Hostel Packing list for our top packing tips!
Why you should travel to Los Angeles
While Los Angeles can be a great time, this massive city is not without it's challenges. But with the help of this guide, booking lodging will NOT be a challenge.
But remember, if you can't pick one – go with USA Hostels Hollywood.
FAQ about Hostels in Los Angeles
Here are some questions backpackers ask about hostels in Los Angeles.
Travel Safety Tips for Los Angeles
We've put together an article on staying safe in Los Angeles, but most importantly, And don't forget Travel Insurance! We've put together a roundup of Travel Insurance for backpackers – check it out here, or if you're low on time, get a quote from World Nomads, our favorite travel insurance provider.
Getting an estimate from World Nomads is simple – just click the button or image below, fill out the necessary info, and you're on your way!

More Epic Hostels in USA and North America
Hopefully by now you've found the perfect hostel for your upcoming trip to Los Angeles.
Planning an epic trip all across USA or even North America itself?
Don't worry – we've got you covered!
For more cool hostel guides around North America, check out:
Over to you
By now I hope our epic guide to the best hostels in Los Angeles has helped you choose the perfect hostel for your adventure!
Oh, if you didn't quite find what you was looking for then there are loads of Airbnbs in LA to choose from.
If you think we've missed anything or have any further thoughts, hit us up in the comments!
"Find out how YOU can support the site. We work hard to put out the best backpacker resources on the web, for free! It's all about helping out our tribe of awesome backpacker readers [that's you!]. Please visit the link to find out how you can help keep the site going 🙂
For the sake of transparency, some of the links in our content are affiliate links. This means that if you book your accommodation, buy a book or sort your insurance, we earn a small commission at no extra cost to you. I only link to stuff I've actually used and never endorse products or services that are not up to scratch. Thanks for your support.