Home to movie stars, beaches, film studios, amusement parks, sunny Southern California days and quite literally a TON of cultural things to do and see, Los Angeles is one of the most iconic cities in the US.
But on the other hand, LA is also the home of some of most the infamous gangs in the world, and a huge homeless population. Violence in certain parts of the city is an everyday occurrence.
I bet you're probably wondering, "is Los Angeles safe?" And to answer that question we've put together an epic insider's guide on how to stay safe in Los Angeles. 
So without further ado, let's dive right into everything you need to know about the City of Angels.
There is no such thing as a perfect safety guide, and this article is no different. The question of "Is Los Angeles Safe?" will ALWAYS have a different answer depending on the parties involved. But this article is written for savvy travellers from the perspective of savvy travellers.
The information present in this safety guide was accurate at the time of writing, however, the world is a changeable place, now more than ever. Between the pandemic, ever-worsening cultural division, and a click-hungry media, it can be hard to maintain what is truth and what is sensationalism.
Here, you will find safety knowledge and advice for travelling Los Angeles. It won't be down to the wire cutting edge info on the most current events, but it is layered in the expertise of veteran travellers. If you use our guide, do your own research, and practise common sense, you will have a safe trip to Los Angeles.
If you see any outdated information in this guide, we would really appreciate it if you could reach out in the comments below. We strive to provide the most relevant travel information on the web and always appreciate input from our readers (nicely, please!). Otherwise, thanks for your ear and stay safe!
It's a wild world out there. But it's pretty damn special too. 🙂
Updated January 2023
Is Los Angeles Safe to Visit Right Now?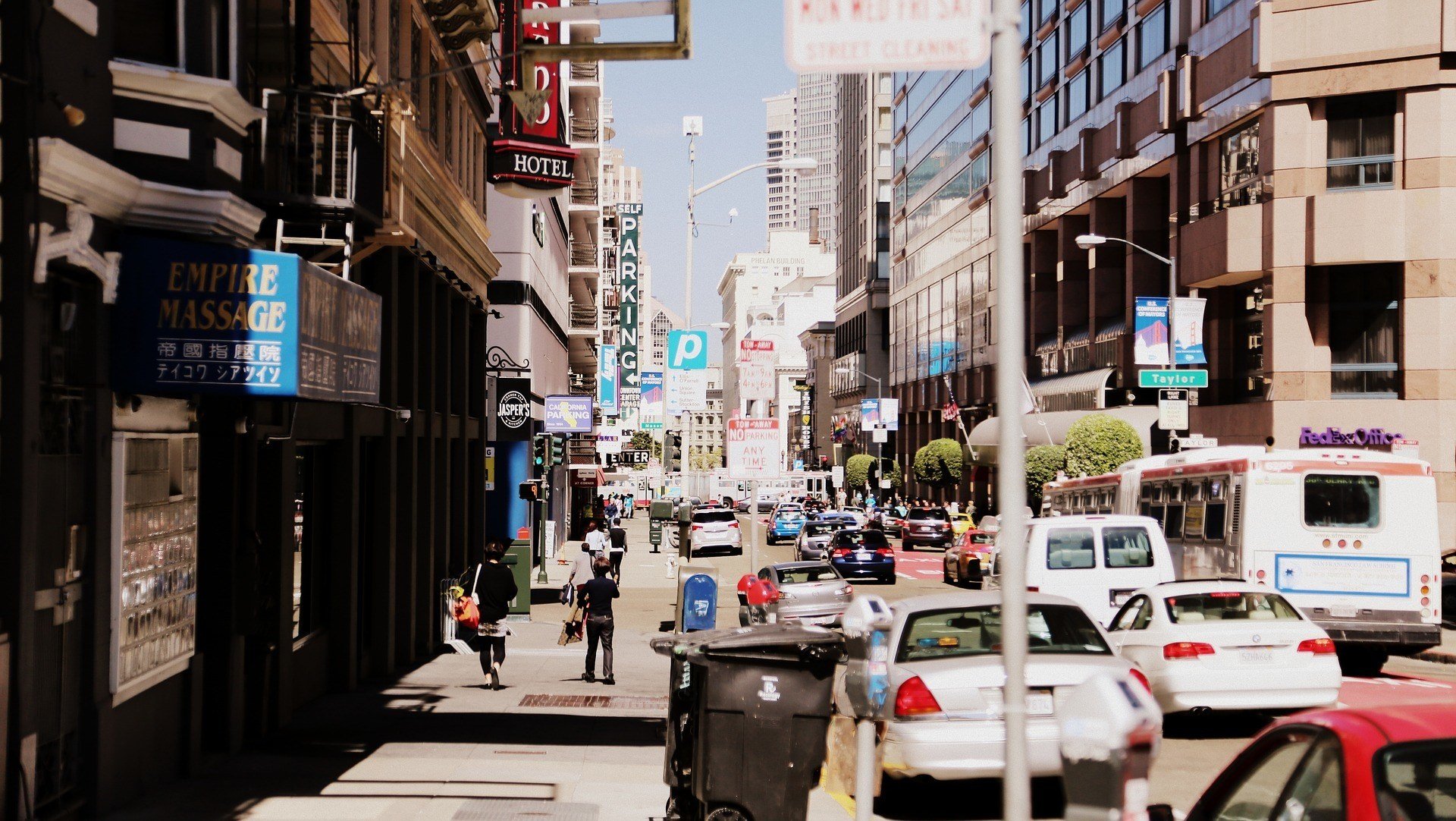 The good news is that Los Angeles is safe to visit. Just ask the 35 million tourists who travel to LA every year.
Yes, it has a reputation for being somewhat dangerous but it is also known for being a clean and safe holiday destination. The high crime rates MIGHT alarm you, but in comparison to other big cities in the US, Los Angeles has "the largest decline in crime of any major American city" – according to the FBI. It's the country's 5th safest large city.
Crime rates are LOWER in Los Angeles than in San Francisco, Las Vegas, and New Orleans.
Of course, the city DOES want tourists to visit and have a trouble-free time whilst there here. At the same time, the LAPD want visitors to know about crime prevention tips so they don't get caught out. Makes sense.
But the infamous Skid Row is CRAZY. This place is home to the largest homeless population in the United States (over 20,000). And it's been that way since the 1970s.
But even so, the places in LA that tourists actually come to see are safe and secure.
Safest Places in Los Angeles
The answer to "how safe is Los Angeles" depends a lot upon where you are in the city. These are some of the safest neighborhoods in LA to stay in:
West Hollywood: A safe and residential neighborhood, West Hollywood separates Holywood from Beverly Hills. You'll find plenty of restaurants, bars, and hiking trails here. It's slightly less expensive than other areas of LA, and takes you away from the city chaos.
Glendale: Located in LA county but not within the city itself, Glendale is an upscale suburban area that's very safe to stay in. It will take at least 45 minutes to get to any major attractions though.
Beverly Hills: One of the most affluent neighborhoods in LA, Beverly Hills is an extremely wealthy residential of LA know for being great for visitors. Outdoor shopping malls, eateries and plenty of greenery are to be found here, with many quiet Airbnb options to choose from.
Marina del Rey: One of the most peaceful places to live in Los Angeles, Marina del Rey is a seaside boating community that lies along the harbor. Prices are high, but it's worth it for the peace of mind.
Places to Avoid in Los Angeles
Is Los Angeles dangerous?
Not entirely, but these areas certainly are at all times!
Skid Row: As previously mentioned, Skid Row (which is located in Downtown Los Angeles) is home to the largest homeless population in the US. The neighborhood is rife with drug abuse and violent crime, and is filled with tents. You shouldn't just accidentally end up here, but be aware while visiting sites downtown.
Watts: Crime has been steadily increasing in this South Los Angeles enclave since the pandemic hit. Homicides, theft, and assault are all common, and crime, in general, is at least 50% higher than the national average.
Compton: One of the most infamous cities in the world, Compton isn't as dangerous as it was when Biggie was singing about it, but it's still not a place tourists should visit.
East Los Angeles: While violent crime is down from its peak, high poverty rates and gang activity means you should avoid East LA, especially at night.
You'll also want to avoid Downtown Los Angeles (especially the Hollywood Walk of Fame), Santa Monica and Venice Beach after dark due to significant amounts of homeless people and drug abuse.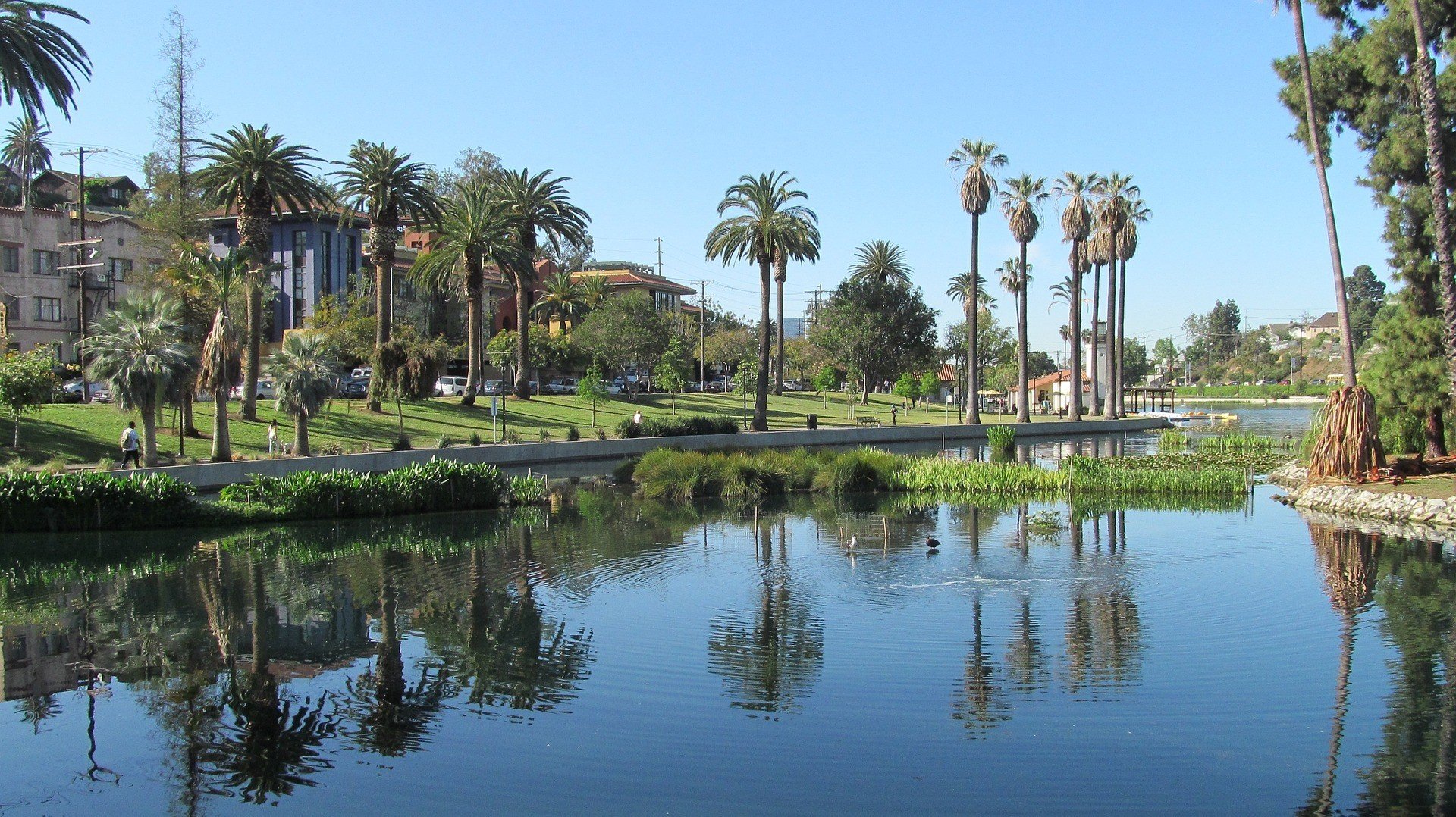 You can NEVER be too careful with exploring a new city, and especially one that has such a toxic cocktail of gangs, drugs, and violence all masked with a kind of celebrity sparkle that makes you think, "it can't be THAT bad." So it's best not to be caught off guard.
To help you be as safe as possible when you're visiting the City of Angels, here are our top travel safety tips for traveling to Los Angeles:
At night avoid certain areas – Boyle Heights, South Central, Westlake, and Pico-Union. Violent hotspots with higher crime rates than the national average. Marina del Rey and Culver City, too. Similarly, Venice Beach, whilst FINE in the day, has a big problem with meth at night.
Then there are popular tourist spots like Hollywood Walk of Fame – a bit of an issue with pickpockets.
Try to explore LA without flashing your cash – looking too rich can draw attention you probably don't want.
Conceal your wallet or purse – or use a money belt so it's less easy to reach. Property crime is the most common issue for tourists.
Know what to do in the event of an earthquake – get under a sturdy table, cover your head and neck, etc. Read up on it!
Be aware of riptides – dangerous offshore currents can be deadly. Don't panic and don't swim against the current.
LA has a smog problem – keep an eye on the local news and stay indoors when it's REALLY bad.
Protect yourself from the sun – LA gets 320 days of sun a year (apparently), and you DON'T want sunstroke. Trust us. Sunscreen, stay in the shade, sunglasses and a hat. For real.
Weed is decriminalized – if you have 28.5 grams on you it's a "misdemeanor" and you MIGHT get fined. So be aware.
Understand about the city – immigrants and refugees from all over have come here. Different languages are spoken.
Try not to act like a tourist – blend in with the locals as much as you can.
And try not to look lost – both this and looking like a tourist is going to make you MORE of a target for crime.
Be aware of distraction techniques pickpockets might use – falling over, bumping into you, dropping stuff. They often work in teams, so don't get fooled by obvious stuff happening "accidentally" in front of you.
Don't hang your bags on the back of chairs – or your phone on the table. They could easily disappear.
Be careful when you're getting money out at ATMs – be aware of your surroundings; make sure no one's taking TOO much of an interest in what you're doing.
Stick to well lit busy streets in the city – goes without saying. More risk on dark, quiet streets.
If someone is hassling you – make a fuss, attract attention. This will probably freak them out.
Leave anything you REALLY don't want to be stolen in the hotel safe – no-brainer. Or don't bring it with you at all.
The best thing you can do to keep yourself safe in Los Angeles is to simply BLEND IN. Don't walk around with flashy watches, designer handbags, anything like that – it'll make you a target. Make sure you know where you're going before you head out (looking lost is bound to attract thieves too). Don't wander around down dark streets. Be aware of your surroundings.
Definitely. Los Angeles is absolutely safe to travel alone and backpacking in LA can be a lot of fun!
There are definitely pros to solo travel, too. You get to do WHAT you want to do, WHEN you want to; you've got no one else to answer to, and you get to challenge yourself – and reap the rewards.
But LA is a BIG city, and there are risks involved when you're in a big town by yourself. As well as being more of a target for petty theft, you're more likely to feel lonely and disconnected in a city. So to help you do all that, here are some LA safety l tips for Los Angeles…
Be aware of your surroundings ESPECIALLY at night time. In some places, Los Angeles can be a completely different place at night than it is in the daytime. Take Venice Beach for example: daytime = fine… nighttime = meth heads congregating. So take our advice into consideration and maybe do some extra research just to be on the safe side. But as a general rule, take care after dark.
Make sure you don't drink too much when you go out at night. Drinking a load and getting completely wasted is a good way to lose your senses, get into bad situations, or even just get lost going home (which can end up pretty dangerous). So be SMART and know how to get home. Preferably with a taxi company.
Don't get into arguments whilst you're out drinking, either. Bar fights are not uncommon and can get pretty nasty. Just not a good idea to lose your cool. If someone seems like they're goading you into something, ignore them and remove yourself from the situation.
It's weird, but people ACTUALLY try to scam you in LA by dressing up as celebrities or saying they're a "famous director" or they're from a talent agency. Most likely, a celebrity ISN'T going to be coming up to you. And a director PROBABLY doesn't want to cast you. Sorry guys, but these are scams. Ignore.
If you want to meet other people, make sure you stay somewhere social in LA. Obviously, you should do your research before you book. Make sure you're staying somewhere that suits you. Making friends with other travelers is a good idea when it comes to keeping sane when you're by yourself.
On a similar note, don't go off the grid. Keep in touch with friends and fam back home and let them know what you're up to. Pretty simple, but not only will you always have a nice connection to keep you grounded, but you'll also have the benefit of SOMEBODY knowing where you are rather than NOBODY knowing what you're doing. And that's a much safer way to go about things.
Ask the staff at your hotel or hostel, or even just people when you're out and about what's good to do in Los Angeles. Chances are the locals will know a lot more cool stuff going on than your guidebook! And they can tell you where's safe, too.
Be careful with leaving your stuff unattended on beaches. Maybe it'll be ok, maybe it won't. But it's better to be safe than sorry. So DEFINITELY don't take valuables to the beach.
Try to travel light. The more things you carry, the more likely you are to be a target. And anyway, you do NOT want to be lugging around a LOAD of heavy luggage around a city – and definitely not in a usually hot and sunny place like Los Angeles. Trust us: it's not fun at all.
Where there are crowds, there's going to be crime. That's just how it goes. But in Los Angeles, it may be worth the trouble because this city also offers you a good time!
You'll get to chill on Venice Beach, see how your hands (and feet) match up to the stars' outside the Chinese Theater, and go hiking in the hills. Like in ANY big city, you'll have to travel smart – watch your belongings in crowds and watch out at night… But really, solo travelers will love LA!
Is Los Angeles safe for solo female travelers?
Is LA dangerous for women?LA might be safe for lone travelers in general but for solo female travelers, Los Angeles is… safe-ish. Granted, it's like any massive city where women might be more at risk and it shouldn't be any more difficult than these other places.
We're definitely not here to put you off visiting a world-famous city like LA. Absolutely not. Females DO go there. By themselves, too.
So to help you out, we've got together a load of tips for solo female travelers in Los Angeles!
If you're traveling around the city at night, it's better not to use public transport by yourself. It's known for being more than just a bit dodgy after dark – even more so for women. So get a taxi instead. Or better yet, Uber or Lyft, which are all too prevalent in the city.
In Los Angeles, catcalling does happen. More than anything else, this is just ANNOYING. Here you can judge the situation for yourself, sometimes you'll be ok to say something back, other times it's best to ignore. To be on the safe side, just let it bounce off you and keep moving!
Keep emergency numbers at the top of your phone. This is just in case you want to call somebody at short notice (i.e. in an EMERGENCY) – the sort of thing when scrolling through your phonebook looking for a specific number will lose your precious time.
If you DO feel like you're in danger, or that a situation is getting too much, make sure you draw attention to yourself. Shouting "FIRE" can actually be more effective than "HELP", weirdly.
Get on a guided tour. Not only is this a GREAT way to actually learn about Los Angeles, but it's a pretty good way to get chatting to fellow travelers. Always a good idea to connect with people, even if you DON'T end up becoming best mates.
With that in mind, staying at a social hostel in LA with a female-only dorm is another AWESOME way to make friends with not just other travelers, but other WOMEN traveling by themselves. That means getting to share stories, tips, and maybe even making a travel buddy to hit the town with.
But make sure you DO YOUR RESEARCH when picking where to stay to avoid dangerous neighborhoods. Reviews from women are going to be a lot more worthwhile than those from men, letting you know just how secure it is for female travelers.
And wherever you choose to stay – regardless if it's a hostel or private Airbnb in LA – make sure you don't answer your door to any random knock. Use the peephole first to see who it is. Answering the door to strangers can let in trouble.
Tell somebody where you're going if you're heading out for the day/night. This could be someone at your hostel (staff or another traveler). It could just be a friend back home. Either way, it's much safer that people know your whereabouts.
At the same time don't feel like you have to tell strangers everything. Someone you meet on a night out, or even in the day, might seem a bit TOO interested in you. Like asking exactly where you're staying, what your travel plans are, if you're married or not. If it seems sketchy, you don't have to answer.
And definitely, don't leave your drink unattended. Drink spiking can happen and it's really not nice.
Don't wander down dark, deserted streets by yourself. This is a bit of a no-brainer, but in the moment it can seem convenient. Please take your safety seriously and stay to lit, populated places.
Women visiting Los Angeles are going to have a pretty awesome time, we've got to say. You shouldn't be too worried about going out and about, even at night. And if you make some friends at your amazing social hostel, then you're bound to have an even better time!
There's not TOO much to worry about, and you can pretty much dress how you like. But you just need to keep in mind that when you're in Los Angeles, you're in a BIG CITY. And that means a mix of a whole lot of different people. Some of them will be nicer than others…
But that's city life in general. If you're from another big city, going to LA will be MORE like a change in weather and scenery than having to do anything TOO differently safety-wise. Stick to ways you secure yourself in your home country and travel smart – you should be FINE!
Is Los Angeles dangerous to visit for families?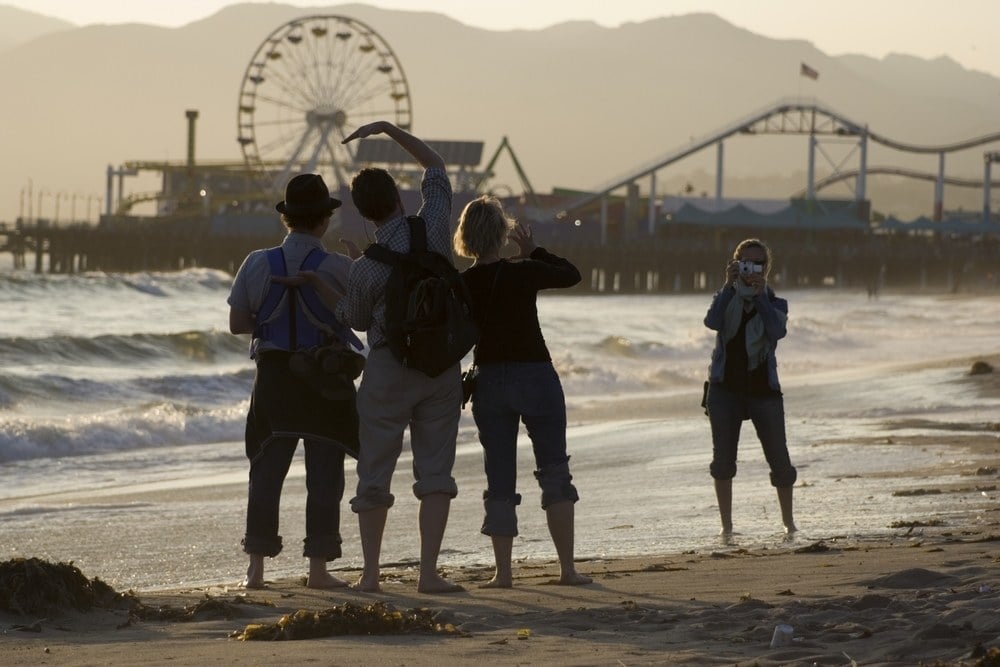 OF COURSE, Los Angeles is an AWESOME place to take the kids. And yes – it's safe to travel for families.
We mean, there's a Disneyland Resort here for one. Not only that, but there's Universal Studios too. And Knott's Berry Farm theme park is here too. Oh, and Six Flags. There are a TON of super fun places for families in LA.
Beautiful tree-lined streets, a ton of parks, playgrounds, everyone's favorite foods (pizza and burgers), as well as beaches make PERFECT for a family holiday. There's even a load of museums as well like the Griffith Observatory with its planetarium and California Science Center.
People might NOT think that Los Angeles is perfect for families, or even child-friendly, with its busy traffic-packed roads and seedy side… But we beg to differ. Consider the following:
MUCH of Los Angeles is green and mountainous and there is a load of family-friendly neighborhoods.
You're going to want to WATCH OUT for that heat, though. Sunshine here is a thing. Cover your children in sunscreen and make sure everyone's covered up when you head out on a day in the sun.
A lot of restaurants are set up for families. We're talking children's menus. Hotels quite often boast family rooms, which is always a plus.
There are also discounts for a whole range of attractions. So yeah, it's a GREAT place to take your children!
You pretty much won't have to worry about a thing, especially your children getting bored – there's just too much to do!
Getting Around LA Safely
If you ARE going to hire a car to get around the city, then you really should plan ahead. Have an itinerary when you visit and know where you're going. The last thing you want to do is not know where you're going. This could end in an accident.
Depending on what area you're in, you should probably drive with your doors locked and windows up. Especially in traffic. And you'll want to stay alert of what's going on around you in sketchier areas of town to avoid car break ins.
When it comes to public transportation in Los Angeles, it's all about the bus and the train. Los Angeles public transport isn't always the best but locals DO use the buses and the metro to get around the city. It's safe, but you should keep an eye out at busy times (rush hour) for pickpockets.
And at night… we'd say avoid using public transport alone in Los Angeles. Empty carriages are a HUGE no-no. Risky.
If you ARE going to use public transport in LA, you should get yourself a TAP card. Pick one up at a metro station (or order one online) and you can then use it on the metro and bus and top it up when you need to. Just remember to keep it filled with a few dollars. Simple.
Cycling in Los Angeles is not particularly safe or recommended–drivers can get crazy and there aren't many bike lanes. If you want to explore on two wheels, do so only in parks and along boardwalks.
Crime in Los Angeles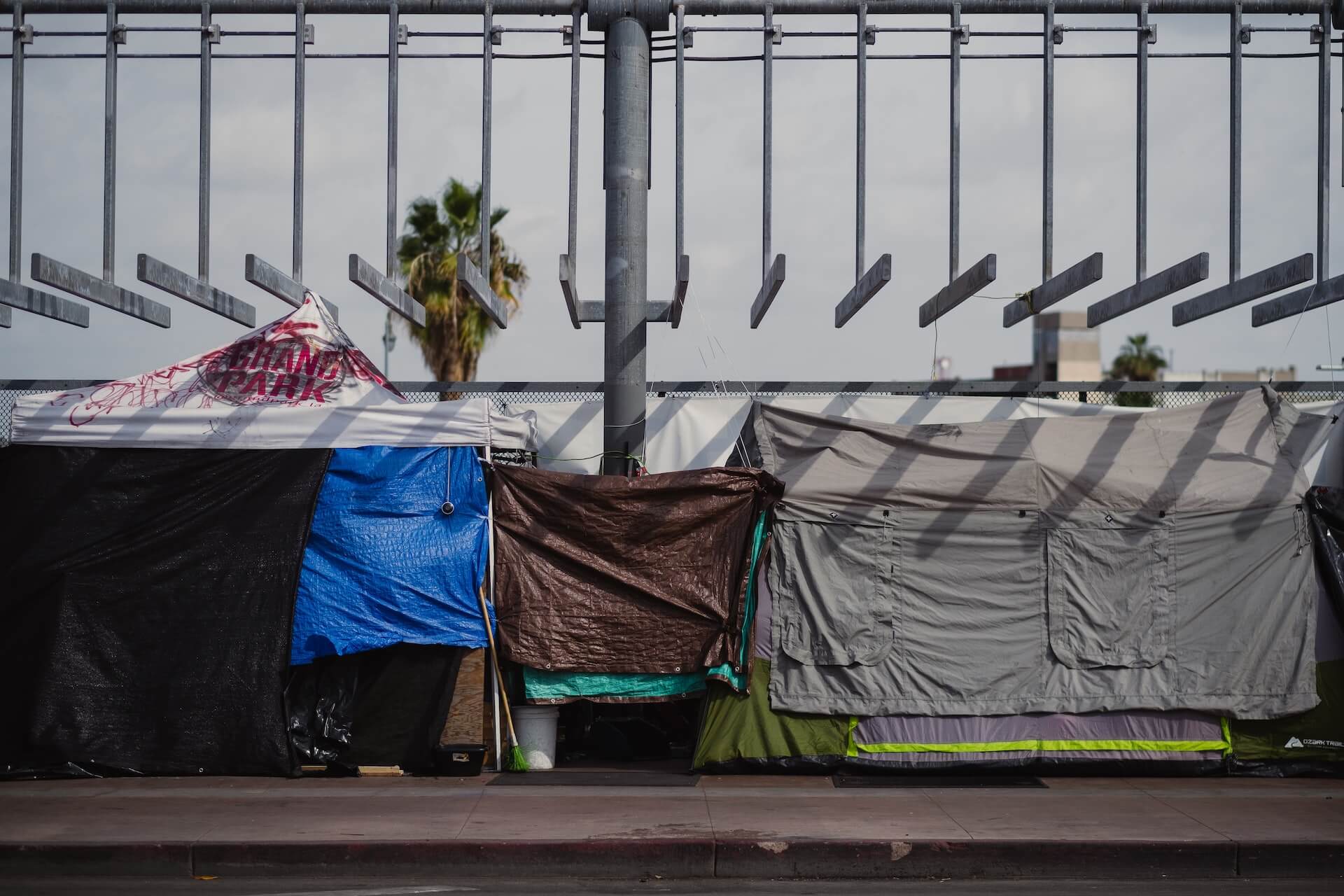 Violent crime in Los Angeles is much lower than its 1992 peak of 1,115 per 100,000 residents. As of 2021, that figure had dropped to 466, which was an increase from 2020. Even so, LA is far from being the most dangerous city in the country.
The reality is that most tourists don't encounter crime of any kind while traveling around Los Angeles, which is why millions keep coming every year. However, you should absolutely be aware of homelessness in Los Angeles.
In 2022, the Los Angeles Homeless Services Authority estimated that there were at least 69,144 people living on the streets at one time in LA County. While the majority are harmless, homeless individuals have known to commit violent assaults in broad daylight. Your best strategy is to stay far away and never engage.
If you can, avoid walking near tents.
Laws in Los Angeles
Laws in Los Angeles are quite similar to anywhere else in the US. And while yes, marijuana is legal in both LA + California as a whole, it IS illegal to smoke in public, though you can likely get away with it in certain areas.
Like everywhere else in the US, the drinking (and cannabis buying) age is 21.
Getting Insured BEFORE Visiting Los Angeles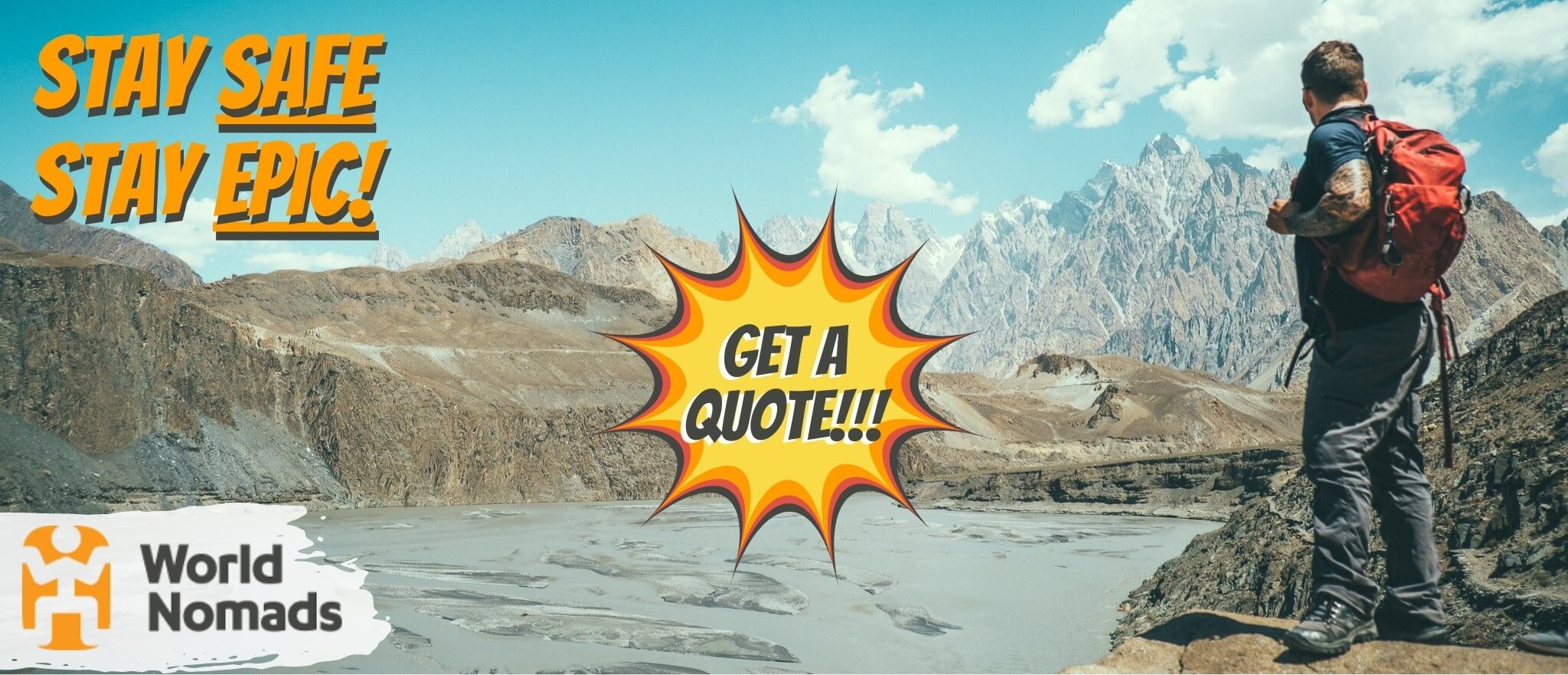 World Nomads' mission is to support and encourage travellers to explore their boundaries. They offer simple & flexible travel insurance, and safety advice to help you travel confidently.
They've been doing it since 2002 – protecting, connecting, and inspiring independent travellers just like you.
Get a quote below or read our in-depth review!
World Nomads provides travel insurance for travelers in over 100 countries. As an affiliate, we receive a fee when you get a quote from World Nomads using this link. We do not represent World Nomads. This is information only and not a recommendation to buy travel insurance.
FAQ about Staying Safe in Los Angeles
Here are some quick answers to common questions about safety in Los Angeles.
So, Is Los Angeles Safe?
Yes, Los Angeles is known for gang violence. And yes, Los Angeles is known for its crime in general. And yes, even more infamous than these two are its worrying issues with homelessness and drug use. There are a TON of reasons to think about Los Angeles as a straight-out, unsafe place to visit. And if you've never even been to America before, chances are these facts are properly freaking you out.
But the reality is that crime and other antisocial issues in Los Angeles are usually confined to certain neighborhoods. And these certain neighborhoods are almost definitely NOT going to be visited by you. Unless you're filming a documentary, or you get TOTALLY lost, or you're just plain crazy, you will not be heading into crime hotspots. Tourist areas, hipster pockets, places you'll visit – they're fine!
Ok, so you MAY have to worry about the odd pickpocket. But that's nothing a travel money belt won't solve.
You should also be very wary walking down quiet, poorly lit streets after dark. And getting onto empty carriages on the metro at night. If any of this sounds familiar, that's because this is stuff you probably already do at home. LA is no different. So go, eat, drink and be merry with the stars.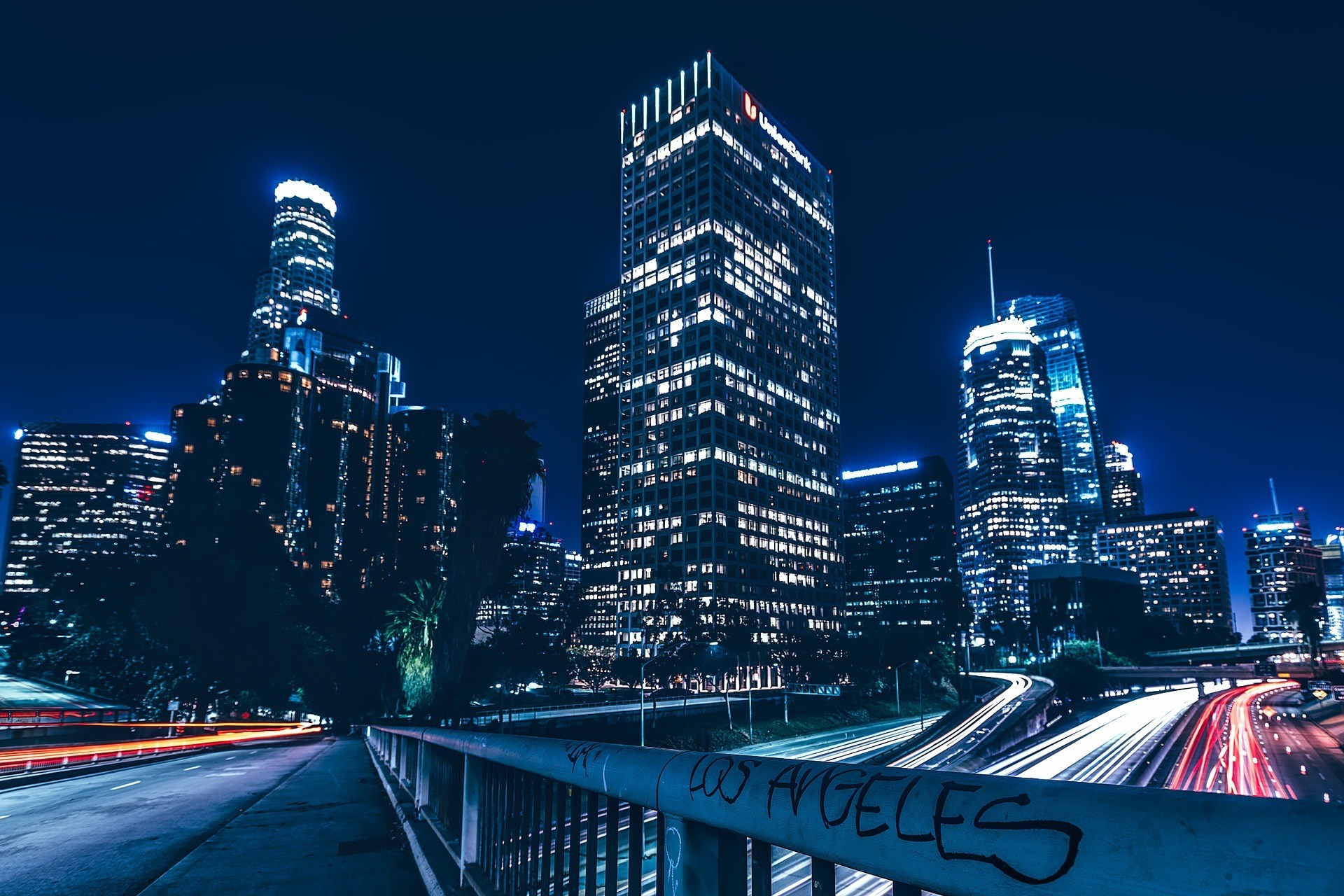 Disclaimer: Safety conditions change all over the world on a daily basis. We do our best to advise but this info may already be out of date. Do your own research. Enjoy your travels!
---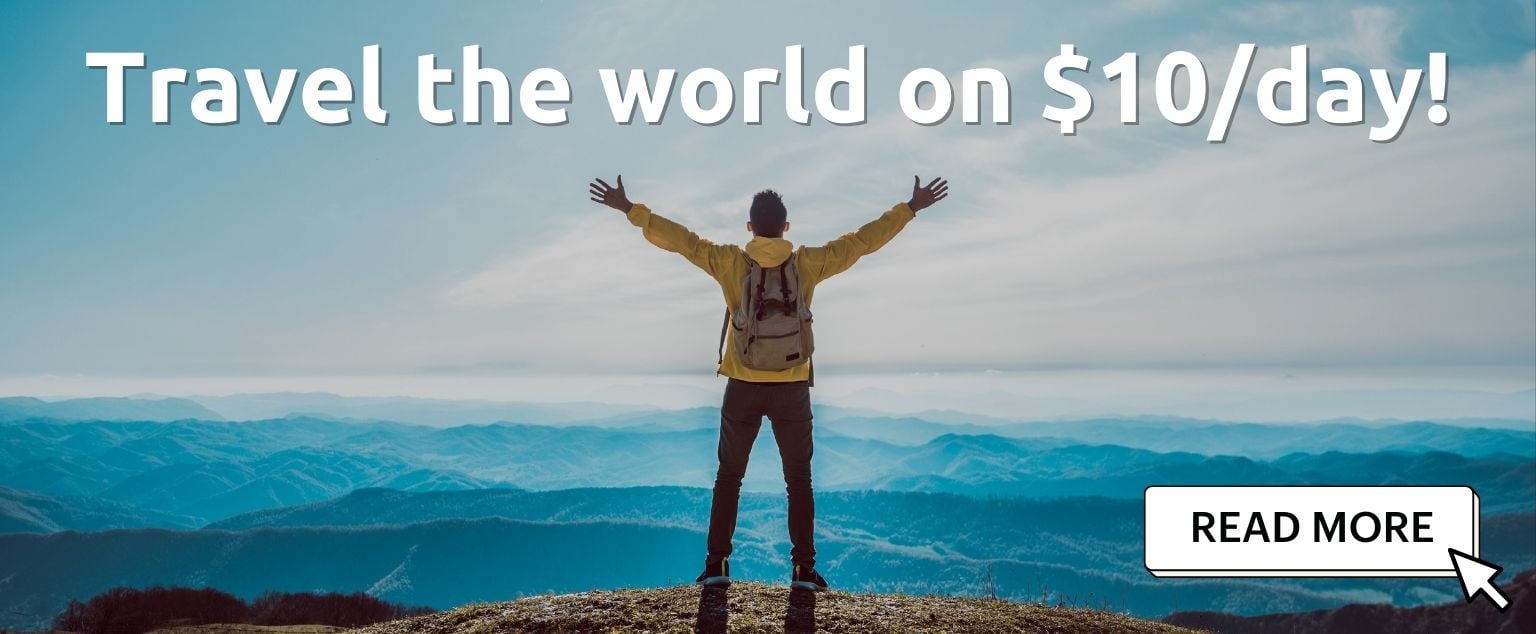 And for transparency's sake, please know that some of the links in our content are affiliate links. That means that if you book your accommodation, buy your gear, or sort your insurance through our link, we earn a small commission (at no extra cost to you). That said, we only link to the gear we trust and never recommend services we don't believe are up to scratch. Again, thank you!